Horrible (Feb 09,2021) PLA fires Missiles to Warn US Warships sailing near China island

PLA fires Missiles to Warn US Warships sailing near China island BEIJING — A US warship sailed near the Chinese-controlled Paracel Islands in the disputed South China Sea on Friday in a freedom of navigation operation, the U.S. Navy said, the first such mission under President Joe Biden's new administration. The U.S. Navy said the USS John S. McCain "asserted navigational rights and freedoms in the vicinity of the Paracel Islands, consistent with international law." China's military said the US is deliberately "creating tensions" and disrupting peace and stability after its warship sailed through the sensitive Taiwan Strait.
—————————————
ICC to probe "Israeli war-crimes"; Hamas 'rocket-fire coherent with Intl law'- TV7 Israel News 08.02

Today's top stories 08.02.21; 1) The International Criminal Court in the Hague claims jurisdiction over the West Bank, Gaza and East Jerusalem; granting its Chief Prosecutor legal authority to conduct an investigation into alleged war crimes committed by Israel. 2) Israeli Prime Minister Benjamin Netanyahu condemns the International Criminal Court – accusing it of "pure antisemitism." 3) The Islamist Hamas organization welcomed the ICC's anticipated investigation into alleged Israeli war crimes – while in tandem – asserting that its indiscriminate rocket-fire toward Israel to be "consistent with international humanitarian law."
—————————————
Mystery DEEPENS as *NEW* "Sky Anomalies/EMFs" Appear ABOVE Spokane! | Plus More In-Depth View-WHOA
—————————————
—————————————
Something Is Happening Under the Radar While Trump Impeachment Trial Commences…
2,283 views
•

Feb 10, 2021
481K subscribers
PROTECT YOUR RETIREMENT w/a GOLD IRA:

https://noblegoldinvestments.com/gold…

​

Or CALL NOBLEGOLD: 1-877-646-5347 Noble Gold Is Who I Trust! SIGN UP FOR RESTRICTED REPUBLIC:

https://restrictedrepublic.com

​

(14 DAY FREE TRIAL & Get 1st Year For $5 Use Code: Trump
—————————————
Bible Prophecy Update – February 7th, 2021
•

Streamed live on Feb 8, 2021

Pastor JD talks about the prophetic significance of "The Ten Stages of Genocide" eerily describing with chilling accuracy what's happening in the world today. This update will only be shown in its entirety at

https://www.jdfarag.org/

​

while the traditional YouTube live stream will be limited to Pastor JD's introduction only.    "LIVE STREAMING ALERT: Pastor JD's COMPLETE Bible Prophecy Update Videos will only be available at

https://www.jdfarag.org/

​

. We will continue live-streaming the introduction to the Prophecy Update on YouTube, however, once the introduction is done, the YouTube live-stream will end, and Pastor JD will continue the live-stream with the conclusion of the update at

https://www.jdfarag.org/

​

. The best and easiest way to watch the complete updates will be to watch them in their entirety from the start of the live stream at

https://www.jdfarag.org/

​

.  Please set your reminders, bookmark our website page, or fan us on Facebook when we are about to go live."
————————————————
AN AUSTRALIAN VIDEO/ARTICLE – WORLD LATEST PROPHETIC NEWS PRESENTATION – (

RUMORS OF WAR: ISRAEL VS IRAN/HEZBOLLAH BATTLE LOOMS

) – (WORLD – PROPHETIC NEWS ARTICLES PRESENTATION (WEDNESDAY 10th FEBRUARY 2021)
—————————————————
LATEST NEWS CLIPS – ARTICLES PRESENTATION (WEDNESDAY 10th FEBRUARY 2021)
—————————————————
(THIS IS THE WORLD'S CURRENT TIMELINES)
Matt. 24:6 And ye shall hear of wars and rumors of wars: see that ye be not troubled: for all these things must come to pass, but the end is not yet.
Matt. 24:7 For nation shall rise against nation, and kingdom against kingdom: and there shall be famines, and pestilences, and earthquakes, in divers places.
Matt. 24:8 All these are the beginning of sorrows.
Matt. 24:9 Then shall they deliver you up to be afflicted and shall kill you: and ye shall be hated of all nations for my name's sake.
Luke 12:40 Be ye therefore ready also: for the Son of man cometh at an hour when ye think not
—————————————–
THIS IS THE WORLD'S VERY NEAR FUTURE:
Matt. 24:21 For then shall be great tribulation, such as was not since the beginning of the world to this time, no, nor ever shall be
—————————————————
WE PREACH THE BLESSED HOPE FOR THE FUTURE IN JESUS CHRIST OUR SAVIOUR
1Cor. 12:3 Wherefore I give you to understand, that no man speaking by the Spirit of God calleth Jesus accursed: AND THAT NO MAN CAN SAY THAT JESUS IS THE LORD, BUT BY THE HOLY GHOST.
"Behold, I come like a thief! Blessed is he who stays awake and keeps his clothes with him, so that he may not go naked and be shamefully exposed."
"And you know what is restraining him now so that he may be revealed in his time. For the mystery of lawlessness is already at work. Only he who now restrains it will do so until he is out of the way."
REV. 14:12
Here Jesus was alluding to the fact that the Doctrine of Eternal Security WILL EXPIRE WITH THE RAPTURE OF THE CHURCH
Luke 12:37 Blessed are those servants, whom the lord when he cometh shall find watching: verily I say unto you, that he shall gird himself, and make them to sit down to meat, and will come forth and serve them
SO WON'T YOU ACCEPT JESUS NOW AND BE REMOVED FROM THAT EVENT  (OF TRIBULATION) AND LIVE FOREVER WITH JESUS IN THE FAMILY OF GOD?
2 "(For he saith, I have heard thee in a time accepted, and in the day of salvation have I succoured thee: behold, now is the accepted time; behold, now is the day of salvation.)" (2nd Corinthians 2:6)
—————————————————
DAILY CHRISTIAN BIBLICAL QUESTIONS AND ANSWERS:
—————————————————
Does God Hear A Silent Prayer?
https://gracethrufaith.com/ask-a-bible-teacher/does-god-hear-a-silent-prayer/
QUESTION:    I heard a preacher on television say that God does not hear a prayer unless it is verbally stated. He said that God does not hear a silent prayer and also that we should be kneeling when we pray. Do you agree with that? I cannot kneel anymore and a lot of time I pray silently and have always thought He heard me and answered. Also if He does not hear silent prayers, how do the people who cannot talk and use sign language get their prayers through to Him?
ANSWER:    If you've had silent prayers answered, then you know this preacher is advocating a legalistic approach to prayer that's inconsistent with the nature of our relationship with God. For example, 1 Thes. 5:16-18 tells us to pray continually, giving thanks in all circumstances. Fulfilling this command according to the preacher's instructions would require us to be on our knees speaking aloud to God all the time.
Genesis 24:10-21 contains a great example for our learning. Abraham had sent his servant, Eliezer, to find a bride for Isaac. When Eliezer arrived at the designated place, a public well, he asked the Lord for a very specific sign to be certain he had found the right person. The Hebrew wording of Genesis 24:12 allows for either an audible or a silent prayer. But if he had prayed audibly Rebekah, who arrived while he was praying, could have heard him describe the sign he was seeking, making its fulfillment meaningless. Genesis 24:12 only makes sense if the servant prayed silently.
Also, in 1 Samuel 1:9-20 we can read about Hannah praying silently for a son. Verse 13 says, "Hannah was praying in her heart, and her lips were moving but her voice was not heard." Verses 19-20 tell us God heard her prayer. She bore a son and named him Samuel which means "heard of God."
These examples show us that God hears our prayers whether we pray out loud or in our heart, no matter what position we're in.
Does God Hear The Sinner's Prayer?
https://gracethrufaith.com/ask-a-bible-teacher/does-god-hear-the-sinners-prayer/
QUESTION:    If the Bible says in John 9:31 that Gods does not hear sinners then where does it say that He hears our prayer for forgiveness and acceptance of Jesus as Lord and Savior?
ANSWER

: 

   In John 9:24 the Pharisees had called Jesus a sinner, not an unbeliever. There's a big difference. Not all sinners are believers but all believers are sinners. Living in a state of unforgiven sin puts believers out of fellowship with God and interrupts our communication with him. This is the point the formerly blind man was making in John 9:31-33, "We know God doesn't listen to sinners. If He's a sinner, how could He have opened my eyes?"
1 John 1:9 tells us that our communication problem with God goes away the minute we seek His forgiveness. As for proof that God hears the sinner's prayer for salvation, here are three examples. Matt. 7:7-8 says that everyone who asks receives, everyone who seeks finds, and to all who knock the door will be opened. Romans 10:9 says that if we confess with our mouth "Jesus is Lord" and believe in our heart that God raised Him from the dead we'll be saved, and Romans 10:13 says that everyone who calls on the name of the Lord will be saved.
—————————————————-
NEWS CLIPS/ARTICLES OBTAINED FROM MANY SOURCES – INCLUDING
Tracking bible prophecy.org
Rapture Ready News
Prophecyupdate.Com
Main News Channels
End Times Headlines
Prophecyupdateblogspot.com
Stevequayle.com
Gracethrufaith.com
Nowtheendbegins.com
Other Christian Sites
(CLICK ON) LATEST DAILY NEWS CLIPS:
ISRAEL NEWS:
THE MIDDLE EAST PEACE PLAN IS "ANTI GOD" – (GOD WILL NOT ALLOW JERUSALEM TO BE DIVIDED).
ZECHARIAH 12:2-3
I AM GOING TO MAKE JERUSALEM A CUP THAT SENDS ALL THE SURROUNDING PEOPLES REELING … Zech. 12:2
God is in control, and He told the nations the consequences of dividing the Promised Land and declaring peace and safety on their own terms (Joel 3:1-2; I Thess. 5:3)
WORLD TERRORISM – DECEPTION – CHAOS – WARS
GENERAL WORLD NEWS:
GENERAL WORLD CORONAVIRUS NEWS:
WORLD FINANCE:
Rev. 6:6 And I heard a voice in the midst of the four beasts say, A measure of wheat for a penny, and three measures of barley for a penny; and see thou hurt not the oil and the wine
MASSIVE EARTH CHANGES/EARTHQUAKES/VOLCANOES ETC:
2Chr. 7:13 If I shut up heaven that there be no rain, or if I command the locusts to devour the land, or if I send pestilence among my people;
2Chr. 7:14 If my people, which are called by my name, shall humble themselves, and pray, and seek my face, and turn from their wicked ways; then will I hear from heaven, and will forgive their sin, and will heal their land
CHRISTIAN AND RELIGIOUS WORLD NEWS:
Matt. 24:9 Then shall they deliver you up to be afflicted, and shall kill you: and ye shall be hated of all nations for my name's sake.
Matt. 24:10 And then shall many be offended, and shall betray one another, and shall hate one another
EXTRA WORLD – ALTERNATIVE NEWS:
Please keep in mind that this collection of News Articles is mainly concerning America, but also take note that what happens in America will also "Dramatically" affect Australia and the rest of the World "Massively".
——————————————–
WORLD – PROPHETIC NEWS ARTICLES PRESENTATION  (LATEST NEWS CLIPS – ARTICLES PRESENTATION (WEDNESDAY 10th FEBRUARY 2021)
MIDDLE EAST AND WORLD WAR LOOMING THE BUILD UP TO PSALM 83  – ISAIAH 17 AND GOG OF MAGOG WARS EZEKIEL 37-38:
THE WHOLE WORLD IS UNSTABLE FINANCIALLY, POLITICALLY, PHYSICALLY, MORALLY, GODLY: – AND BECOMING MORE SO DAILY. (WE ARE IN THE BEGINNING OF SORROWS (MATT 24:8)
THE BIBLE STATES THAT IT WILL ONLY GET WORSE BEFORE THE START OF THE TRIBULATION OF MANKIND – (REVELATION 6)
But before that we have to go through the Birth Pangs, leading up to the Tribulation of Mankind; and I feel that the beginning of Matthew 24 explains that time very well. We are currently in the Birth Pangs (Even though Matthew 24: is directed at the Jewish Nation, it still reflects Biblical Prophecy for the whole World at this time):
Matt. 24:6 And ye shall hear of WARS AND RUMOURS OF WARS: see that ye be not troubled: for all these things must come to pass, but the end is not yet.
Matt. 24:7 FOR NATION SHALL RISE AGAINST NATION, AND KINGDOM AGAINST KINGDOM: and there shall be famines, and pestilences, and earthquakes, in divers places.
—————————————————-
GENERAL PROPHETIC NEWS SECTION:
—————————————————–
EXPLAINS HOW THE DEPOPULATION mRNA VACCINES WILL START WORKING IN 3-6 MONTHS [2021-07-07] – DR. SHERRI TENPENNY (VIDEO)
REQUIRED VIEWING! Dr. Sherri Tenpenny gives VERY important information! Hyper-immune response in test animals for previous attem…
click on news clip below for videos
————————————————-
MAN TESTS POSITIVE — 3 WEEKS AFTER GETTING SECOND VACCINE DOSE…
https://endtimeheadlines.org/2021/02/man-tests-positive-3-weeks-after-getting-second-vaccine-dose/ – Feb 9, 2021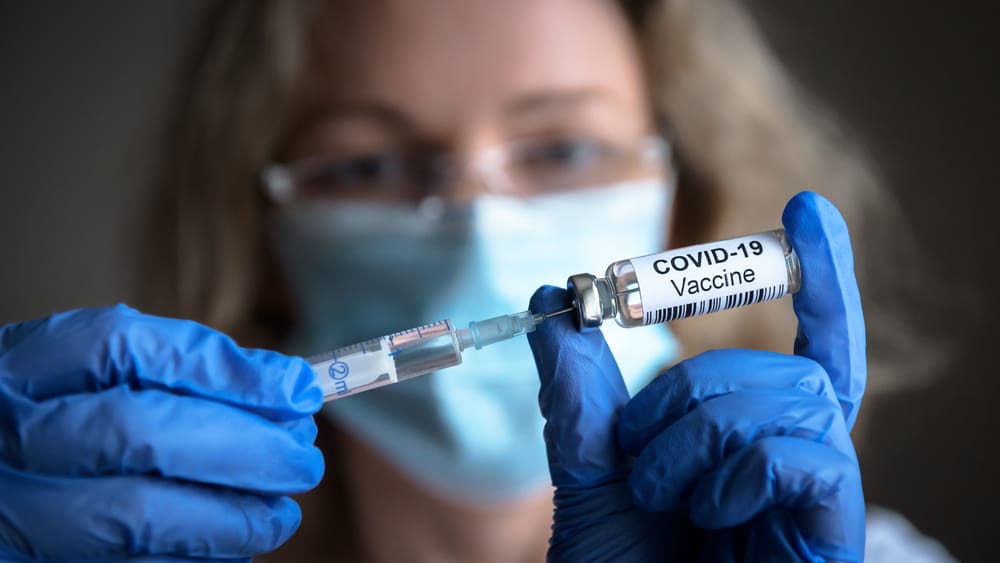 (CBS LA) – Monday marked three weeks since a Lake Forest man received his second dose of the Pfizer COVID-19 vaccine, and one day since he got a positive COVID-19 test result.
"Yesterday, I got a phone call from the Orange County Health Department," Gary Michael said. "They told me that, yes, I'm positive with coronavirus, and they went through my symptoms and the precautions of what I should do as far as quarantine." Michael was tested for the virus when he went to Mission Hospital in Mission Viejo on Saturday for an unrelated health issue.
"You might be surprised by this man's story, this patient's story, I'm not, and it's not the first one that I've heard of," Dr. Tirso del Junco Jr., chief medical officer of KPC Health, said.
"I think I've heard of six or seven independent cases over the last three weeks of individuals that have been vaccinated with different timelines that have tested positive, and I think we're going to continue to see that more and more." 

READ MORE
————————————————-
WHO DROPS INVESTIGATION INTO WHETHER COVID-19 VIRUS LEAKED FROM WUHAN LAB, CALLING THEORY UNLIKELY
https://endtimeheadlines.org/2021/02/who-drops-investigation-into-whether-covid-19-virus-leaked-from-wuhan-lab-calling-theory-unlikely/ – Feb 9, 2021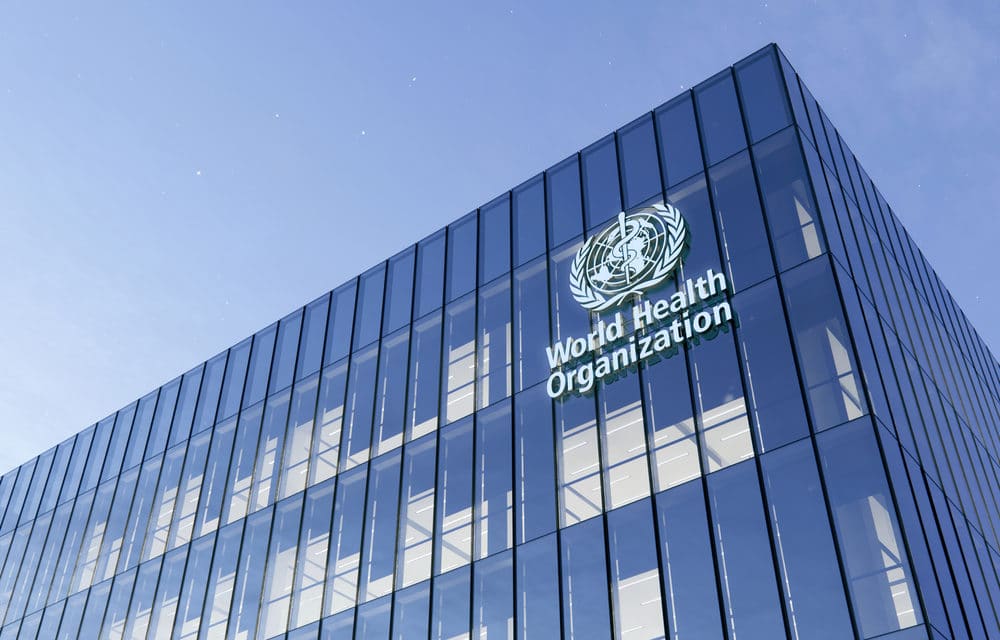 (Fox News) – A World Health Organization team investigating the origins of the coronavirus pandemic downplayed the possibility that the virus leaked from a lab near Wuhan, China, during a news conference on Tuesday.
Instead, coronavirus likely spread from an animal to humans, WHO food safety and animal diseases expert Peter Ben Embarek said. The WHO and China have faced strong criticism from around the world over their pandemic response, as China blocked WHO investigators from entering Wuhan for months; they finally arrived in mid-January of this year.
"Our initial findings suggest that the introduction through an intermediary host species is the most likely pathway and one that will require more studies and more specific, targeted research," Embarek told reporters.
"However, the findings suggest that the laboratory incidents hypothesis is extremely unlikely to explain the introduction of the virus to the human population," Embarek said. "Therefore it is not a hypothesis that we advise to suggest future studies … into the understanding of the origin of the virus."
Embarek made the assessment at the end of a visit to the central Chinese city of Wuhan, where a team of scientists is investigating the possible origins of the coronavirus. The first cases were discovered in the city in December 2019. 

READ MORE
 ————————————————-
WEBPAGE ADMINISTRATOR

: 

This is the biggest cover-up and outright lie that the W.H.O. has ever come up with; they are now in a "Par" with the United Nations; and the Vatican (THE 3 AMIGO'S IN THE NEW WORLD ORDER TAKOVER)
————————————————-
https://prophecyupdate.blogspot.com/ – Udi Shaham
Iran's investment in its nuclear plan is a strategic threat to Israel — which, in return, is constantly operating in different ways to sabotage the program and delay Tehran's production of a bomb.
At the end of 2020, Iran found itself at an unprecedented low point, the result of a hostile US administration, heavy sanctions, floods, earthquakes and of course the novel coronavirus  – just some of the challenges it had to overcome recently.
Experts believe that the sharp drop in Iran's GDP is equal in its severity to the era of the Iran-Iraq war.
However, as an old proud nation, Iran did not let a bad year affect its long-term goals — to develop a nuclear bomb and strengthen its dominance throughout the region.
On the bomb development aspect, it is assumed that if Iran would make a decision today to start building a nuclear weapon — it would take around two years.
On the regional aspect, Iran is looking to spread its hegemony across what is often referred to in the IDF as the "Shi'ite Crescent", which spans from Iran to Iraq, Syria, Lebanon, and Yemen, and nurtures its relations with the Sunni Hamas terrorist group in the Gaza Strip
In the mechanism of this entrenchment, Iran established cultural and religious ties; it sends money and ammunition and supports local regimes.
 Israel's eyes are first and foremost on Lebanon where Hezbollah – the prime Iranian proxy – continues to grow in strength.
In the latter, Iran tries to carry out attacks against Israel in the Golan Heights. An example of that could be seen in November and in August when the IDF revealed IEDs that were put near the Syrian border by the 840 unit — an Iranian elite unit that usually operates outside of Iran against Western targets, and receives orders from the Quds brigade.
HOWEVER, LEBANON is considered the most fragile front that Israel has.
The idea of "the war between the wars" became a permanent status, and both Israel and Hezbollah are now learning how to operate within it.
For Hezbollah, there is still an "open account" with Israel, which killed one of its operatives in Syria in August 2019.
Throughout the year Hezbollah continued with its rearmemant and received more advanced ammunition and weapons from Iran — which includes even precision guided munitions.
 Hezbollah is determined to fulfill its goal and settle the account with Israel. This could be seen through a limited confrontation along the border, which might escalate into a day, or several days of intensive combat.
————————————————-
https://prophecyupdate.blogspot.com/ – Lahav Harkov, Reuters
The Golan Heights will always be part of Israel, the Prime Minister's Office said on Tuesday after US Secretary of State Antony Blinken walked back the Trump administration's recognition of the Golan Heights as part of Israel.
"Israel's position is clear. In any future possible scenario the Golan will remain Israeli," Prime Minister Benjamin Netanyahu's spokesman said.
Blinken said in an interview on CNN on Monday night: "As a practical matter, the control of the Golan in that situation I think remains of real importance to Israel's security."
"Legal questions are something else and over time if the situation were to change in Syria, that's something we look at, but we are nowhere near that," he stated.
Blinken added that Syrian President Bashar al-Assad's government, as well as the presence of militia groups backed by Iran, pose a "significant security threat" to Israel.
US President Joe Biden's advisers had said previously that he would not withdraw US recognition of Israeli sovereignty over the Golan.
Former US President Donald Trump officially granted US recognition of the Golan as Israeli territory in 2019, a dramatic shift from decades of US policy.
Right-wing parties running in the Knesset election in March said Blinken's statement would not deter them from developing the Golan Heights.
New Hope leader Gideon Sa'ar tweeted that Israel, under former prime minister Menachem Begin, applied its sovereignty to the Golan Heights 40 years ago.
"The Golan will always be an inseparable part of Israel," Sa'ar wrote. "A government led by me will strengthen and grow our settlement in the Golan Heights."
Yamina responded that "the future of our land will be decided by Israel's actions and not by words.
"An Israeli government led by Naftali Bennett will act to strengthen our hold on the Golan Heights, Samaria, the [Jordan] Valley and Judea and the rest of the land," the party stated.
————————————————-
https://prophecyupdate.blogspot.com/ – Tyler Durden
On Monday Russia announced plans to hold joint naval drills with Iran and China in the Indian Ocean, according to Reuters, which cites comments made by Moscow's ambassador to Tehran. Russian Ambassador Levan Dzhagaryan said, "The next multilateral naval exercises will take place in the northern part of the Indian Ocean in mid-February 2021."
It comes just after the USS Nimitz aircraft carrier was ordered out of its Mideast region of responsibility at the start of this month. The Nimitz is headed home to its base in Washington state, after Trump kept it in the Indian Ocean and gulf region on standby amid ratcheting tensions with Iran. Biden then ordered it home within his first couple weeks in office.
Russia, China, and Iran last held naval drills in the region in a December 2019 exercise. Amb. Dzhagaryan detailed in his comments initially given to Russian state media that the joint drills are expected to focus on "search and rescue" operations as well as maritime security focused on shipping. Interestingly it comes following the summer of 2019 'tanker war'  showdown with the UK and US.
The announcement also comes just as the US, Japan, and Australia are conducting joint drills out of Guam specifically aimed at countering a theoretical future attack from big powers like China or Russia. These drills, dubbed Cope North 2021, are expected to run until Feb. 19.
Also on Monday the head of US Central Command, Gen Kenneth McKenzie, issued his first public remarks since President Biden entered the White House last month.
He blasted Iran as the main and "most challenging driver of instability" in the region, while further describing that Tehran and Washington are currently in a state of "contested deterrence".
————————————————-
https://prophecyupdate.blogspot.com/ – Cassie B.
It's easy to feel powerless when 5G towers are being installed right next to people's homes, sometimes right outside their bedrooms, putting their families at untold risk from a technology that all signs indicate is very dangerous.
However, there are some promising signs that telecommunication companies may be losing their battle to impose 5G against people's will, at least in some places.
For example, the Swiss government has appointed a group of experts tasked with probing the risks of introducing 5G. Meanwhile, the Swiss Federation of Doctors urged caution, saying that "as long as there is no scientific proof that raising the radiation limits will not impact health, one must refrain from raising them."
In France, 60 mayors and other officials have petitioned to halt 5G, with the country's federal health agency investigating the technology. In Lithuania, cell antennas have been banned on hospitals and kindergartens. The Health Council of the Netherlands has recommended against 26 GHz for 5G on account of a lack of safety data, and 600 Italian municipalities have passed resolutions halting 5G. Israel, meanwhile, has required cell tower setback of 100 meters from homes and schools.
Meanwhile, the European Commission's Scientific Committee on Health, Environmental and Emerging Risks announced that the lack of compelling evidence informing exposure guidelines for 5G means the possibility of unintended biological consequences cannot be ruled out.
Taiwan's five wireless carriers said they would not be rushing to roll out 5G services due to concerns about the lack of a profitable business model for selling the technology. They said that they couldn't find a business case that would enable them to recover their investments in 5G in the short term. Their motivation may not be health-related, but it does show that 5G might not be the game-changing technology proponents claim.
Bangladesh, meanwhile, has banned cell towers from being placed on homes, schools, playing fields and in populated areas, and many parts of India are taking a similar stance.
In the U.S., dozens of cities and regions have passed ordinances that restrict the installation of small cells, with some charging "recertification fees" that make doing so unprofitable for the telecommunication industry.
————————————————-
https://prophecyupdate.blogspot.com/ – Strange Sounds
First appeared the monster shelf cloud and its insane greenish color:
Then the hail hit:
with apocalyptic wind and downpours:
and flooded several cities, including Tabuk, below:
————————————————-
https://prophecyupdate.blogspot.com/ – Strange Sounds
Mount Etna shows no signs of quietening down as two new vents opened over the southeast crater of the volcano…
And now, all of its four summits are spitting lava right now.
Please calm down, giant!
Meanwhile in Guatemala, explosive activity continues for the Pacaya volcano that also erupted strongly on February 7, 2021.
Volcanic Ash Advisory Center (VAAC) Washington warned about a volcanic ash plume that rose up to estimated 11000 feet (3400 meters) altitude or flight level 110 and is moving at 5 kts in W direction.
————————————————-
SALVATION
CLICK ON LINKS BELOW:
WHAT IS SALVATION? What is the Christian doctrine of salvation?
SIMPLY Salvation is believing in the Lord Jesus Christ death on the Cross where he gave his life for us. And
HOW DOES GOD SAVE

?

In the Christian doctrine of salvation, God has rescued us through (JESUS CHRIST DEATH (ON THE CROSS) AND HIS "RESURRECTION) (John 3:17). Specifically, it was Jesus' death on the cross and subsequent resurrection that achieved our salvation (Romans 5:10; Ephesians 1:7). Scripture is clear that salvation is the gracious, undeserved gift of God (Ephesians 2:5, 8) and is only available through faith in Jesus Christ (Acts 4:12).
AND IT IS A "FREE" GIFT, BASED ON OUR LOVE FOR JESUS SACRIFICE FOR US AND OUR CONTINUAL SINS THAT MUST BE "FORGIVEN" THROUGH HIS SACRIFICE.
————————————————
AN EXAMPLE OF THE SINNERS PRAYER:
Dear Father,
I now believe that Jesus Christ is Your only begotten Son, that He came down to our earth in the flesh and died on the cross to take away all of my sins and the sins of this world. I believe that Jesus Christ then rose from the dead on the third day to give all of us eternal life.
Lord Jesus,
I now confess to You all of the wrong and sinful things that I have ever done in my life. I ask that You please forgive me and wash away all of my sins by the blood that You have personally shed for me on the cross. I am now ready to accept You as my personal Lord and Saviour. I now ask that You come into my life and live with me for all of eternity.
Father, Jesus – I now believe that I am truly saved and born again.
Thank You Father.
Thank You Jesus.
————————————————
JESUS CHRIST RETURN FOR HIS CHURCH IS "IMMINENT"
Matt. 7:27 And the rain descended, and the floods came, and the winds blew, and beat upon that house; and it fell: and great was the fall of it.
Matt. 24:38 For as in the days that were before the flood they were eating and drinking, marrying and giving in marriage, until the day that Noe entered into the ark,
Matt. 24:39 And knew not until the flood came, and took them all away; so shall also the coming of the Son of man be
——————————————–
DON'T WAIT FOR THE LAST MINUTE
We are currently in the "Birth Pangs" pending the coming "7 year TRIBULATION" period, where all the Nations on Earth will be subject to God's Wrath on an "UNGODLY" World. The Rapture of Jesus Christ Church is "TOTALLY" imminent; And what will follow after that will be massively more devastating that we are seeing right now (Read

Revelation Ch 6 – 22

) God is trying to get everyone's attention to the coming Judgments; He does not want "ANYONE" to perish, but all to come to repentance. He loves us, but will not stand idly by and watch the World, (His Creation) turn to sin and debauchery). We are currently living in a fallen "Satanic" World where "EVIL", is totally accepted, "and God and his Love for his Church": is being exponentially rejected. The time has come when God HAS TO intervene, and he is (The prophetic word listed in his Word the Bible is being fulfilled exponentially).
——————————————————
THE NEW WORLD ORDER:
ONE WORLD GOVERNMENT – ONE WORLD ECONOMIC SYSTEM – ONE WORLD RELIGION
Dan. 9:27 And he shall confirm the covenant with many for one week: and in the midst of the week he shall cause the sacrifice and the oblation to cease, and for the overspreading of abominations he shall make it desolate, even until the consummation, and that determined shall be poured upon the desolate
Dan. 7:24 And the ten horns out of this kingdom are ten kings that shall arise: and another shall rise after them; and he shall be diverse from the first, and he shall subdue three kings
Rev. 17:12 And the ten horns which thou sawest are ten kings, which have received no kingdom as yet; but receive power as kings one hour with the beast
—————————————————-
THE MARK OF THE BEAST:
DON'T TAKE THE MARK OF THE BEAST WHICH IS (CHANGING YOUR D.N.A.) AND GIVING YOUR CONTROL OVER TO THE "BEAST SYSTEM" – THIS IS AN ABONOMINATION TO GOD: (YOU ARE HIS CREATION):
Rev. 13:14 And deceiveth them that dwell on the earth by the means of those miracles which he had power to do in the sight of the beast; saying to them that dwell on the earth, that they should make an image to the beast, which had the wound by a sword, and did live.
Rev. 13:15 And he had power to give life unto the image of the beast, that the image of the beast should both speak, and cause that as many as would not worship the image of the beast should be killed.
Rev. 14:9 And the third angel followed them, saying with a loud voice, If any man worship the beast and his image, and receive his mark in his forehead, or in his hand
THE PUNISHMENT FROM GOD FOR THOSE WHO TAKE THE MARK AND WORSHIP THE "BEAST SYSTEM":
Rev. 14:10 The same shall drink of the wine of the wrath of God, which is poured out without mixture into the cup of his indignation; and he shall be tormented with fire and brimstone in the presence of the holy angels, and in the presence of the Lamb:
 (YOU ARE GOD'S CREATION – CHANGING YOUR D.N.A. AND/OR GIVING YOUR ALLEGANCE TO ANOTHER ENTITY I.E. (THE ANTICHRIST) – IS AN ABONOMINATION TO GOD):
————————————————-
THE FUTURE CONONAVIRUS INJECTION AT THIS POINT IN TIME ALSO APPEARS TO BE "MASSIVELY" AGAINST GOD AS IT WILL IS ALSO TAINTED WITH A CHANGE IN YOUR (R.N.A. WHICH CHANGES YOUR D.N.A.) AND WILL ALTER YOUR BODY IN MANY WAYS, (INCLUDING DEATH).
————————————————-
   WEBPAGE ADMINISTRATOR:
(THE AUSTRALIAN R.N.A. VACCINE)
You Know, there comes a time in one's life when you just have to speak up regarding the "Blatant "Stupidity", "Greed", "Corruption", "Lies", "ETC" that some people have in their Soul; To say we have to have the Vaccine because of an "I SAID SO" attitude; even if it is Tainted with "DEATH", it can change your R.N.A. to Totally Change your D.N.A. Causing "DEATH". And "OH" if you change your D.N.A. don't look to God to have Mercy on you "IF" you survive, because "GOD" is the "CREATOR" of your "SOUL", and your "BODY". And once you change your D.N.A. you WILL become "NEPHLINIC," i.e. a different person. This is what the fallen Angels did after God Created Adam and Eve, they changed "Animal", and "Human" D.N.A. Which turned "Humans & Animals into a Totally different Species, i.e. it made them "NEPHLIMIC" "NOT OF GOD". God's Judgment is coming upon the people that are creating this "Ungodly" Evil, and like it was before the "FLOOD", so it will be again; Destruction of God's Creation over a "SEVEN YEAR PERIOD". Revelation Chapter 6 to Revelation Chapter 22. Which is about to start any time in the very near future.
This RNA "Vaccine" is "NOT APPROVED", and Trials that they recently conducted on people in Korea, Africa, and God knows where else, resulted in "Hundreds" of Deaths, and left the rest very sick and dying. And since then "tens of Thousands" of people are becoming very sick after the jab, and most are dying. Ask yourself why are they vaccinating Nursing Home residents and Hospitals first; the answer is because the New World Order's Objective is to Eliminate every person over 70 Years Old, and that is exactly what is happening Worldwide;
The "AGENDA" of the "NEW WORLD ORDER" "THE ORDER OF THE PROTOCOLS OF ZION" is to wipe out "EIGHT TENTH'S OF HUMANITY", and leave enough room for the "ELITES" to live in peace and harmony". But they have not considered God into this equation, and he is our Creator and he loves his Creation with a passion –Jesus Christ died for us on the cross at calvary, and Once the Church has gone from this World God's vengeance will commence on the Ungodly of this World.
THE NEW WORLD ORDER THAT HAS ALREADY BEGUN, It Means A "ONE WORLD GOVERNMENT", A ONE WORLD CHURCH, AND A ONE WORLD RELIGION ("CHRISLAM"). "AND IT IS PURE EVIL"
PLEASE ACCEPT GOD'S FREE GIFT OF SALVATION. IT IS OUR ONLY HOPE