God's Judgement Is Here…2019

Matthew 24:3-14 3 Now as He sat on the Mount of Olives, the disciples came to Him privately, saying, "Tell us, when will these things be? And what will be the sign of Your coming, and of the end of the age?" 4 And Jesus answered and said to them: "Take heed that no one deceives you. 5 For many will come in My name, saying, 'I am the Christ,' and will deceive many. 6 And you will hear of wars and rumours of wars. See that you are not troubled; for all[a] these things must come to pass, but the end is not yet.
7 For nation will rise against nation, and kingdom against kingdom. And there will be famines, pestilences,[b] and earthquakes in various places. 8 All these are the beginning of sorrows. 9 "Then they will deliver you up to tribulation and kill you, and you will be hated by all nations for My name's sake. 10 And then many will be offended, will betray one another, and will hate one another.
11 Then many false prophets will rise up and deceive many. 12 And because lawlessness will abound, the love of many will grow cold. 13 But he who endures to the end shall be saved. 14 And this gospel of the kingdom will be preached in all the world as a witness to all the nations, and then the end will come.
———————————————–
Iran warns of 'mother of all wars' amid crushing US sanctions

Published on Aug 7, 2019
 

Iranian President Hassan Rouhani says ships passing through the Strait of Hormuz may not be safe; Ellison Barber has the details.

#FoxNews FOX News operates the FOX News Channel (FNC), FOX Business Network (FBN), FOX News Radio, FOX News Headlines 24/7, FOX News.com and the direct-to-consumer streaming service, FOX Nation. FOX News also produces FOX News Sunday on FOX Broadcasting Company and FOX News Edge. A top five-cable network, FNC has been the most watched news channel in the country for 17 consecutive years. According to a 2018 Research Intelligence study by Brand Keys, FOX News ranks as the second most trusted television brand in the country. Additionally, a Suffolk University/USA Today survey states Fox News is the most trusted source for television news or commentary in the country, while a 2017 Gallup/Knight Foundation survey found that among Americans who could name an objective news source, FOX News is the top-cited outlet. FNC is available in nearly 90 million homes and dominates the cable news landscape while routinely notching the top ten programs in the genre.
———————————————–
Hamas is Iran's "First Line of Defense" – TV7 Israel News 06.08.19

Published on Aug 7, 2019
 

Today's to stories 06.08.19; 1) The Islamic Republic has warned that "War with Iran is the mother of all wars," while warning that 'shipping in the Strait of Hormuz might not be safe for international passage.' 2) Iran has reportedly agreed to pay an unprecedented 30-million-dollars each month to Hamas, in return for intelligence on Israel's defensive missile program. 3) U.S. Secretary of Defense Mark Esper warned that any Turkish operation into northern Syria would be "unacceptable;" and while stopping short of guaranteeing the protection of Washington's Kurdish partners – Esper underscored America's resolve to prevent unilateral incursions.
————————————————
Watchman Report: The Book of Daniel (Introduction)

Daniel 1:1-4

Published on Aug 7, 2019
 

Watchman Report: The Book of Daniel (Introduction) Daniel 1:1-4 This week, Pastor Tom Hughes starts his new study through the book of Daniel. In chapter 1 we get an introduction to the times that Daniel lived; in which there are prophetic implications for today. The book of Daniel will give us strength for today and prepare us for tomorrow! Pastor Tom Hughes YouTube:

https://bit.ly/2BBK4h4

Facebook:

https://www.facebook.com/TomHughesEnd…

Twitter:

https://twitter.com/PastorTomHughes

Instagram: @PastorTomHughes Pastor Tom Hughes 412 Church Website:

https://hopeforourtimes.com/
————————————————
LATEST WORLD NEWS CLIPS – ARTICLES – WEDNESDAY AUGUST 07th 2019
——————————————-
DAILY CHRISTIAN BIBLICAL QUESTIONS AND ANSWERS:
——————————————-
HAS THE 2ND COMING ALREADY HAPPENED?
QUESTION:    Jesus clearly stated to those around him at the time, that some of those standing there with him, would not see death before he returned. This is unequivocally clear. If you believe that he is yet to return, and he doesn't, that makes him a false prophet.
ANSWER:    Jesus said that some standing there with Him would not taste death before they saw the Son of Man coming in His Kingdom (Matt. 16:28). He was talking about His transfiguration, that took place about a week after He spoke those words (Matt. 17:1-8). Some of those who advocate the Preterist view of prophecy, claim that His transfiguration was the 2nd Coming. But He hadn't been crucified and resurrected yet, and His appearance on the Mt. of Transfiguration took place before these events happened, so we know He couldn't have been talking about the actual 2nd Coming. His death and resurrection were necessary to make the 2nd Coming possible.
Also, He said the 2nd Coming would be like lightning, visible from the East to the West (Matt. 24:27), and that all the nations will mourn as they see Him coming on the clouds of the sky with power and great glory (Matt. 24:30). Only 3 men from Israel witnessed His Transfiguration. So His appearance there is not consistent with His own description of the 2nd Coming.
But the 3 disciples saw Him as He'll look when He returns, and they also saw Moses and Elijah talking with Him, and they heard the voice of God speaking from a bright cloud. To me, this means Peter, James, and John were empowered to step out of time temporarily and witness a conversation at least 2 thousand years in their future between the Lord and two long departed luminaries from the Old Testament with the Divine Presence of God surrounding them. It was not the 2nd Coming, but it was a glimpse of the future Kingdom.
That said, I agree with you that if He doesn't return, as hundreds of promises in the Bible say He will, that will make Him a false prophet.
BEFORE THE RAPTURE OR THE 2ND COMING?
QUESTION:    My question is about the things the Bible says must happen before the coming of the Lord. Do these things refer to the Rapture or the Second Coming? For instance Christ talks about the gospel of the kingdom being preached to all tribes and then the end. Is this a pre- rapture prophecy or a pre-second Coming prophecy. Also Paul says Christ is coming for a church without spot or wrinkle. Is this talking about a church that has worked out its salvation? What does this mean? And this seems like a pre-rapture condition, too.
ANSWER:    Jesus never spoke about either the Church or the rapture in Matt. 24 so preaching the gospel of the kingdom (Matt. 24:14) is not a precondition for the rapture, but for the 2nd Coming. In fact this precondition will be fulfilled by an angel sent from God in Rev. 14:6-7 just after the beginning of the Great Tribulation.
In Ephesians 5:25-27 Paul said Jesus gave Himself up for the Church to make her holy, cleansing her by the washing with water through the word, to present her to Himself as a radiant Church, without stain or wrinkle or any blemish, but holy and blameless. Notice that He has done all the work. He gave Himself up for us, He cleansed us by His word, He made us holy and blameless. There is nothing for us to do but accept in faith that which He has accomplished.
One of the meanings of the phrase "work out" in Phil. 2:12 is "to bring about". With all of Paul's insistence that our salvation is due to the Lord's work and not our own, this meaning makes the most sense. The reason we approach the Lord with fear and trembling it that we have nothing to commend ourselves. In effect we're asking for everything and offering nothing in return. Our salvation is entirely dependent upon his grace (Ephesians 2:8-9).
——————————————-
NEWS CLIPS OBTAINED FROM MANY SOURCES – INCLUDING

Tracking bible prophecy.org
Rapture Ready News
Prophecyupdate.Com
Main News Channels
End Times Headlines
Prophecyupdateblogspot.com
Stevequayle.com
Gracethrufaith.com
Nowtheendbegins.com
Other Christian Sites
(CLICK ON) LATEST DAILY NEWS CLIPS:
ISRAEL NEWS:
THE MIDDLE EAST PEACE PLAN IS "ANTI GOD" – (GOD WILL NOT ALLOW JERUSALEM TO BE DIVIDED).
ZECHARIAH 12:2-3
WORLD TERRORISM – WARS
GENERAL WORLD NEWS:
WORLD FINANCE:
MASSIVE EARTH CHANGES/EARTHQUAKES/VOLCANOES ETC:
2Chr. 7:13 If I shut up heaven that there be no rain, or if I command the locusts to devour the land, or if I send pestilence among my people;
2Chr. 7:14 If my people, which are called by my name, shall humble themselves, and pray, and seek my face, and turn from their wicked ways; then will I hear from heaven, and will forgive their sin, and will heal their land
EXTRA WORLD – ALTERNATIVE NEWS:
————————————————-
WORLD – PROPHETIC NEWS ARTICLES PRESENTATION – WEDNESDAY AUGUST 07th 2019
MIDDLE EAST AND WORLD WAR LOOMING THE BUILD UP TO PSALM 83  – ISAIAH 17 AND GOG OF MAGOG WARS EZEKIEL 38:
THE WHOLE WORLD IS UNSTABLE FINANCIALLY, POLITICALLY, PHYSICALLY, MORALLY, GODLY: – AND BECOMING MORE SO DAILY. (WE ARE IN THE BEGINNING OF SORROWS (MATT 24:8)
THE BIBLE STATES THAT IT WILL ONLY GET WORSE BEFORE THE START OF THE TRIBULATION OF MANKIND – (REVELATION 6)
Matt. 24:6 And ye shall hear of WARS AND RUMOURS OF WARS: see that ye be not troubled: for all these things must come to pass, but the end is not yet.
Matt. 24:7 FOR NATION SHALL RISE AGAINST NATION, AND KINGDOM AGAINST KINGDOM: and there shall be famines, and pestilences, and earthquakes, in divers places.
ISAIAH 17/PSALM 83:
THE DESTRUCTION OF DAMASCUS and
Muslim Countries in the Middle East will launch an attack on Israel
JEREMIAH 49:
PROPHECY OF ELAM – (Possible Attack on Iran's Nuclear Program
————————————————–
3 MAJOR DEVELOPMENTS HAPPENING RIGHT NOW THAT COULD LEAD TO GLOBAL WAR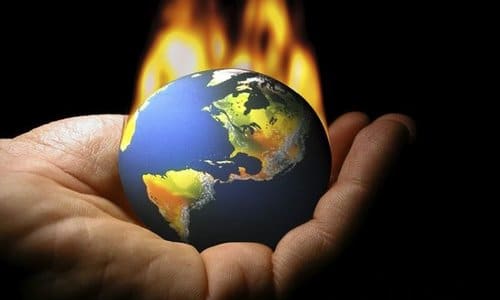 It has been a seemingly quiet summer in America so far, but meanwhile we are witnessing major developments on the other side of the globe that could change everything.  We are so close to war, and yet most people have absolutely no idea what is happening.  
In fact, if you showed most Americans a blank map of the world, they couldn't even pick out Iran, Hong Kong or North Korea.  
There is so much apathy in our society today, and so little knowledge about foreign affairs, and so most people simply do not grasp the importance of the drama that is playing out right in front of our eyes.  
But if a major war does erupt, none of our lives are ever going to be the same again.  So I am going to keep writing about these things, because I believe that we have reached an absolutely critical juncture in our history.
LET'S START WITH A STUNNING NEW DEVELOPMENT IN THE MIDDLE EAST.
Even though most Americans do not realize it, Israel and Iran are already shooting at each other.  Israel has been striking Iranian military targets inside Syria for months, but now the rules of engagement have apparently changed, because in recent days the IDF has started conducting airstrikes against Iranian targets inside Iraq…
In an unprecedented move, Israel has expanded its attacks on Iranian targets, with two bombing strikes on Iran-run bases in Iraq in the space of ten days. The Israeli Air Force carried out the military strikes with F-35 jets, according to Asharq Al-Awsat, an Arabic-language newspaper published in London. News of the attacks comes just a day after the US and Israel tested a missile defence system which used targets "similar to Iranian nuclear missiles".
The reason this is being called "an unprecedented move" is because this is the very first time since 1981 that we have seen Israeli airstrikes inside Iraq.
Needless to say, these latest airstrikes have absolutely enraged the Iranians.  It looks like the Israeli government has determined that any Iranian military targets outside of Iran itself are fair game, and it is probably only a matter of time before Iran strikes back in a major way.
And if Iran ultimately decides that one of the best ways to strike back is to start hitting targets inside of Israel, that could be the spark that sets off a major war in the Middle East.
MEANWHILE, IT APPEARS THAT SOMETHING MAJOR IS BREWING IN CHINA

.
The political protests that have made global headlines in Hong Kong in recent weeks have greatly angered the Chinese government.  They were probably hoping that the protests would quickly subside and soon be forgotten, but that hasn't happened.
So now China is faced with a decision.  If such protests were happening elsewhere in China, they would be brutally crushed, but Hong Kong is a special case.
If the Chinese are too harsh with the protesters in Hong Kong, that could turn world opinion against them, but if they do nothing that could encourage protests to start happening in other area of the country.
In the end, the Chinese will probably do what they always do, and that means crushing the opposition.  And Zero Hedge is reporting that Chinese forces are currently gathering "on Hong Kong's border"…
Massive anti-Beijing protests which have gripped Hong Kong over the past month, and have become increasingly violent as both an overwhelmed local police force and counter-protesters have hit back with force, are threatening to escalate on a larger geopolitical scale after the White House weighed in this week.
With China fast losing patience, there are new reports of a significant build-up of Chinese security forces on Hong Kong's border, as Bloomberg reports:
The White House is monitoring what a senior administration official called a congregation of Chinese forces on Hong Kong's border.
Technically, Hong Kong is considered to be part of China, but it has always been allowed wide latitude to govern itself ever since it was handed over to the Chinese.
But now things could be about to change dramatically, and some are even using the word "invade" to describe what is about to happen.  For example, just consider this tweet from Kyle Bass…
"The White House is monitoring a buildup of chinese forces on Hong Kong's border, a senior administration official said." Here we go..the moment the pla army marches from Shenzhen, it's over. china's army is going to invade HK. It's inevitable. #hk #china
If Chinese forces start pouring into Hong Kong, the Trump administration is going to throw a fit.  Relations between our two nations are already the worst that they have been since the end of the Korean War, and the situation in Hong Kong could potentially push things over the edge.
In fact, the Chinese have already been placing the blame for the protests in Hong Kong squarely on the U.S. government…
"It's clear that Mr. Pompeo has put himself in the wrong position and still regards himself as the head of the CIA," Chinese Foreign Ministry spokeswoman Hua Chunying said at a news briefing. "He might think that violent activities in Hong Kong are reasonable because after all, this is the creation of the U.S."
China's position has been to recently declare the protests going "far beyond" what's legal and "peaceful" amid clashes with police.
We shall see what happens, but this certainly has the potential to push the United States and China much, much closer to conflict.
ON TOP OF EVERYTHING ELSE, NORTH KOREA JUST FIRED TWO MORE MISSILES INTO THE OCEAN…
North Korea fired two short-range ballistic missiles early on Wednesday, the South Korean military said, only days after it launched two other missiles intended to pressure South Korea and the United States to stop upcoming military drills.
The latest launches were from the Hodo peninsula on North Korea's east coast, the same area from where last week's were conducted, South Korea's Joint Chiefs of Staff (JCS) said in a statement. It said it was monitoring in case of additional launches.
The North Koreans are greatly alarmed by the joint military drills that the U.S. and South Korea will soon be conducting, and whenever they get greatly upset about something they seem to express that displeasure by firing off more missiles.
Yes, President Trump and Kim Jong-Un have been talking, but things remain extremely tense and it wouldn't take very much at all for a major conflict to erupt on the Korean peninsula.
Without a doubt, we live at a time of "wars and rumors of wars", and those with discerning eyes can see what is happening.
The chess pieces are slowly being moved into place, and the combatants are almost ready.
ANY NUMBER OF THINGS COULD ULTIMATELY SPARK WORLD WAR 3, AND ONCE IT BEGINS IT IS GOING TO BE NEARLY IMPOSSIBLE TO STOP.
————————————————–
In a dramatic escalation following a worsening crisis, which over the weekend saw intensive shelling along the Line of Control (LoC) that separates Indian-controlled and Pakistani-controlled parts of Kashmir, New Delhi has revoked the key constitutional article which gives Indian-administered Kashmir special status. 
The unprecedented move signals India is willing to take greater military action in the disputed border region, which is virtually guaranteed to not only spark severe local unrest, but put India and Pakistan on a direct collision course for war. Specifically, Article 370 is legally and historically what assured a high degree autonomy for Indian administered Muslim-majority state, enshrined in the constitution, which the majority of inhabitants there see as justifying remaining part of India. 
The Indian administered side of Kashmir, called Jammu and Kashmir (J&K), was granted its status in the 1950s, which included maintaining its own state constitution, as well as law making bodies, making it the most independent of all Indian states. But starting Monday this will all be revoked, following a resolution introduced on Monday by Home Minister Amit Shah and quickly put into law by President Ram Nath Kovind.
Ultimately, as the BBC reports, "the BJP [the Hindu nationalist Bharatiya Janata, India's largest political party] has irrevocably changed Delhi's relationship with the region." Currently, there's reported to be a lockdown across J&K, with some phone and internet services reported cut. According to CNN:
Indian-controlled Kashmir was in lockdown Monday, with tens of thousands of new troops deployed into what is already one of the most militarized places in the world, as a number of prominent politicians were placed under house arrest and New Delhi announced contentious changes to the way the territory is administered.
Pakistan was swift to condemn the drastic alteration to the status quo, saying it will "exercise all possible options" to counter it. "India is playing a dangerous game which will have serious consequences for regional peace and stability," said Foreign Minister Shah Mehmood Qureshi.
Reports say Indian government sources have countered by claiming neither the Line of Control nor Kashmiri boundaries had been altered. 
Going back to WWII, the nuclear armed rivals have fought two wars related to the hotly disputed region. An Indian insurgency has also been active and intensifying of late as well, which New Delhi claims is focused against Pakistan-backed Islamic militants. 
————————————————–
US OFFICIALS RUSH TO STOP TURKISH INVASION OF NORTHEAST SYRIA AFTER CHRISTIANS PLEA FOR HELP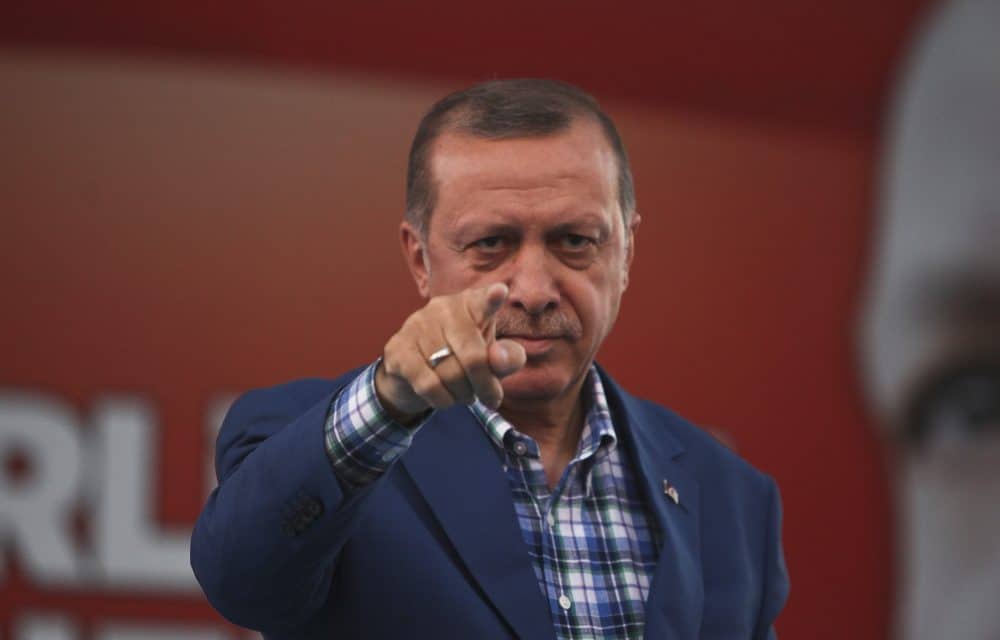 (CBN) – US officials from the Department of Defense are going to Ankara, Turkey on Monday to dissuade President Recep Tayyip Erdogan from invading Northeast Syria where many ethnic minorities live, including thousands of Christians. The Washington Post reported Sunday that Turkey has amassed tens of thousands of troops on the Syrian border and Erdogan is planning on launching a full-scale military operation against US-backed Kurdish fighters East of the Euphrates. "We entered Afrin, Jarabulus, and
Al-Bab [in northern Syria], and now we're going to enter east of the Euphrates," Erdogan told an inauguration ceremony in Bursa. "We shared this [information] with the U.S. and Russia," he added. Last month, Turkey threatened to take military action against US-backed forces if it did not reach a deal with the US over a 20-mile security zone inside Syria's northeastern border with Turkey. Erdogan wants to clear the zone of the US-backed Kurdish YPG militia. The Kurdish militia was the United States' main ally in the fight against ISIS, but Erdogan views the group as a terror organization.

READ MORE

:
————————————————–
[When watching the Middle East, it is important to keep in mind what we know is coming…Isaiah 17 will involve the "inner circle" surrounding Israel, namely the terrorist groups who reside in Gaza, West Bank, Lebanon and Syria etc…I believe this will be a proxy war with Iran behind the scenes directing this.  Psalm 83 details the nations involved. We can see preparations for this on a daily basis (see below)…During this war/battle we know from Isaiah 17 that northern Israel will be made desolate. Soon after will come the Gog-Magog invasion as led by Russia-Iran-Turkey alliance. Keep in mind, this invasion will come in from the north and we know that this alliance is currently staged in Syria. Both of these battles could start at any moment. For a variety of reasons, I do not believe the Church can be on earth at the time of Gog-Magog, but that requires some speculation. This is why developments such as stated below are of such importance in our "watching".]
It seems, then, that for Islamic Jihad and Hamas, the ceasefire understandings, reached under the auspices of Egypt and the UN, are meant to give the Gaza-based groups a chance to continue building their military capabilities without having to worry about Israeli retaliatory measures.

Iranian media quoted Ayatollah Ali Khamenei as expressing satisfaction over the "progress" the Palestinians have made in the past few years. The "progress" Khamenei is talking about is not related to the building of a new hospital or school or a medical breakthrough in the Gaza Strip. Instead, the "progress" the Palestinians have achieved—according to Iran's Supreme Leader—is that "while the Palestinians used to fight [Israel] with rocks, today they possess precise rockets."

The Egyptian and UN mediators, in failing to call out the leaders of Hamas and Islamic Jihad for their deception and conflicting messages, are permitting the two groups to deploy the ceasefire with Israel as a cover to prepare for the next war.

The leaders of Hamas and Islamic Jihad and their patrons in Tehran… are dead-set on inflicting as much damage on Israel as possible. As per standard operating procedure, the biggest losers of all in the Hamas-ruled Gaza Strip will be the Palestinians.
As Egypt, the United Nations and other parties are pursuing their efforts to prevent an all-out military confrontation in the Gaza Strip, Hamas and its allies are forging ahead in their development of various types of weapons with which to attack Israel.
The Iranian-backed Islamic Jihad, the second largest armed group in the Gaza Strip after Hamas, recently revealed how it has managed to upgrade the rocket launchers that are being used to attack Israel.
According to the Islamic Jihad's military wing, Al-Quds Brigades, it began developing its rocket launchers in 2007, when Hamas violently seized control of the Gaza Strip after overthrowing the regime of Palestinian Authority President Mahmoud Abbas.
Twelve years seems like a good time to take stock. What are the achievements of Hamas and Islamic Jihad in the Gaza Strip? 
They boast about three: improving military capabilities, smuggling weapons and investing millions of dollars in constructing terror tunnels. Iran's money goes to the Hamas and Islamic Jihad war machine—nothing else. Not hospitals, not schools, and not jobs for unemployed Palestinians.
Take, for example, a report released this week by Islamic Jihad's Al-Quds Brigades, which presents the development of rocket launchers as one of the group's major achievements in the past 12 years. "The rocket launchers of the Al-Quds Brigades will remain one of the most important elements of the power we possess," the report boasts. "The rockets will continue to serve as a nightmare haunting the leaders of the [Israeli] enemy."
The report says that since the inception of the Islamic Jihad, it "has used many weapons and missiles, including knives, bombs, submachine guns, explosive belts and homemade rockets."
The report adds that the group has over the years made significant achievements in the field of manufacturing and developing missiles to a point where it is now capable of using modern rocket launchers to attack "Zionist cities and settlements."
According to the report, the Al-Quds Brigades conducted its first test on the rocket launchers in January 2007, six months before the Gaza Strip fell into the hands of Hamas. "The engineers of the Al-Quds Brigades have since been introducing improvements on this weapon," it said.
Four years later, the report reveals, the group introduced its advanced truck-mounted rocket launchers. Then, it used the trucks to launch five Grad missiles at Israel.
In 2012, the Islamic Jihad says it upgraded the missiles to include C8K rockets that were fired at Israeli towns and cities near the border with the Gaza Strip. Two years later, the group managed to increase the range of its rockets, and for the first time targeted the city of Netanya, north of Tel Aviv, according to the report.
Islamic Jihad says that its rockets are today capable of striking Ben Gurion Airport, the Nuclear Research Center in Dimona, the Haifa Oil Refineries and Ashdod Port. The group's message to Israel: "The circle of fire is expanding."
Islamic Jihad's latest threats coincide with statements by the group's leaders that Israel had better abide by the terms of ceasefire understandings reached earlier this year with the Gaza-based factions. This is interesting. On the one hand, Islamic Jihad wants Israel to commit to these understandings. On the other hand, the group is saying that it is continuing to manufacture and upgrade new types of weapons that will be used to attack Israel.
It seems, then, that for Islamic Jihad and Hamas, the ceasefire understandings, reached under the auspices of Egypt and the UN, are meant to give the Gaza-based groups a chance to continue building their military capabilities without having to worry about Israeli retaliatory measures.
Apparently, Islamic Jihad and Hamas do not perceive the ceasefire as an opportunity to improve the living conditions of the Palestinians in the Gaza Strip. From all accounts, they are not planning to seize the lull in the fighting to brainstorm on ways to lower the crippling unemployment rate or raise the abysmal standard of living.
While Hamas and Islamic Jihad are talking to Egyptians and UN envoys about a ceasefire with Israel, the leaders of the two groups are also continuing to seek financial and military support from Iran to prepare for war against Israel.
Last month, a senior Hamas delegation, headed by military leader Saleh Arouri, visited Tehran and met with Iran's Supreme Leader, Ayatollah Ali Khamenei.
Iranian media quoted Khamenei as expressing satisfaction over the "progress" the Palestinians have made in the past few years. The "progress" Khamenei is talking about is not related to the building of a new hospital or school or a medical breakthrough in the Gaza Strip. Instead, the "progress" the Palestinians have achieved – according to Iran's Supreme Leader – is that "while the Palestinians used to fight [Israel] with rocks, today they possess precise rockets."
Arouri, for his part, was quoted as saying during his visit to Tehran that the "Palestinian resistance and Iran are in one front in facing Israel."
Obviously, Hamas and Islamic Jihad believe that they can have it both ways and continue to play everyone for fools. The same Hamas and Islamic Jihad leaders who are telling the Egyptians and UN envoys that they are keen on maintaining the ceasefire understandings with Israel are also begging Iran for the resources to step up their attacks on Israel. Yet the Egyptians and UN envoys prefer not to see the double-dealing.
The Egyptian and UN mediators, in failing to call out the leaders of Hamas and Islamic Jihad for their deception and conflicting messages, are permitting the two groups to deploy the ceasefire with Israel as a cover to prepare for the next war.
If and when the next war erupts in the Gaza Strip, the mediators will not be able to say that they were surprised. All these mediators have to do is turn half an ear to what the leaders of Hamas and Islamic Jihad and their patrons in Tehran are saying to understand that the Gaza-based groups are dead-set on inflicting as much damage on Israel as possible. As per standard operating procedure, the biggest losers of all in the Hamas-ruled Gaza Strip will be the Palestinians.
——————————————–
Yochanan Visser
Several Israeli media outlets reported over the weekend that Jordanian King Abdullah II had turned-down a request for an urgent meeting from Israeli Prime Minister Benyamin Netanyahu.
The report appeared to be not true according to Israeli Government officials who responded to an inquiry by this reporter.
Still, if the report isn't true indeed Netanyahu would have had good reason to ask for the meeting because the Jordanian leader increasingly appears to behave not as a 'peace partner', but as a foe of Israel.
As we reported last week the King recently met with Palestinian Authority leader Mahmoud Abbas in Amman reportedly to coordinate moves ahead of the publication of US President Donald Trump's 'deal of the century' the new out-of-the-box approach to the Palestinian Israeli conflict.
Both Abdullah and Abbas are facing increasing domestic opposition against the way they handle the severe problems in Jordan and the territories under PA control. To divert attention Abbas and Abdullah reportedly decided to play the el-Aqsa card and are waiting for an opportunity, for example, a visit by an Israeli or American official to the Temple Mount, to stir severe unrest in Jerusalem, Judea, and Samaria," we wrote last week.
By creating an artificial crisis over the el-Aqsa mosque Abdullah and Abbas could save their regimes and at the same time drive a wedge in the emerging Sunni Arab coalition of countries who are cooperating with Israel and the US to change the approach toward the conflict.
It's a known fact that King Abdullah II is trying to change the relationship with Israel and not for the better.
At the beginning of this year, the Jordanian leader decided to team-up with Abbas in an attempt to foil an Israeli plan which aims to significantly improve living conditions in the Arab parts of Jerusalem and to change the matriculation programs at Arab schools in the city.
At the end of 2018, Abdullah decided not to extend the Israeli lease of two parcels of land adjacent to the border with Israel by pulling out of two annexes of the 1994 peace agreement with the Jewish state.
The Jordanian King also uses Jerusalem to stir-up anger at home and uses harsh language to denounce Israel's policies in its capital and to underline the Muslim claim on the city.
"Jerusalem and the future of Palestine are a red line for Jordan. I don't think I can make it any clearer… As a Hashemite, how could I (possibly) relinquish Jerusalem? That is impossible. It is a red line. (I say) a resounding no to (relinquishing) Jerusalem," he said at the end of March sounding a lot like Abbas.
The peace treaty with Israel has in essence been an agreement between the Hashemite Kingdom and the Jewish state and not between the Jordanian people and Israel but that seems to have been changed now
Even Jordanian ministers openly show their hatred for Israel as was proven by Information Minister Jumana Ghneimat who in January 2019 walked across a large Israeli flag at the entrance of the Professional Unions complex in Amman.
Recently the Jordanian authorities took new anti-Jewish and anti-Israeli measures.
Globes reported in June that tourists entering Jordan were no longer allowed to bring with them items with Jewish symbols on it.
The Jordanians claimed the measure was related to 'security' but Israeli officials didn't buy this claim and said it was a "grave phenomenon" which aroused anger and disappointment among tourists.
On Thursday last week, Jordan's government decided to shut down Aaron's Tomb near Petra after a large group of Israelis "illegally prayed" at the site according to Jordanian Waqf Minister Abdul Nasser Musa Abu al-Basal.
——————————————–
A U.S. aircraft carrier has sailed through the disputed South China Sea in the latest show of America's military might amid new territorial flare-ups involving China and three rival claimant states.
The U.S. Navy flew a small group of Philippine generals, officials and journalists Tuesday to the aircraft carrier Ronald Reagan, where fighter jets landed and took off by catapult with thunderous blasts. The nuclear-powered carrier, which was brimming with about 70 supersonic F18 jets, spy planes and helicopters, was en route to Manila.
Rear Adm. Karl Thomas says American military presence helps provide the security and stability that foster diplomatic talks. He made the comment when asked by reporters what message the warship's presence is sending amid new tensions from renewed disputes involving China and rival claimants including Vietnam.
————————————————–
CHINA JUST WENT NUCLEAR IN THE TRADE WAR, AND THERE IS NO TURNING BACK NOW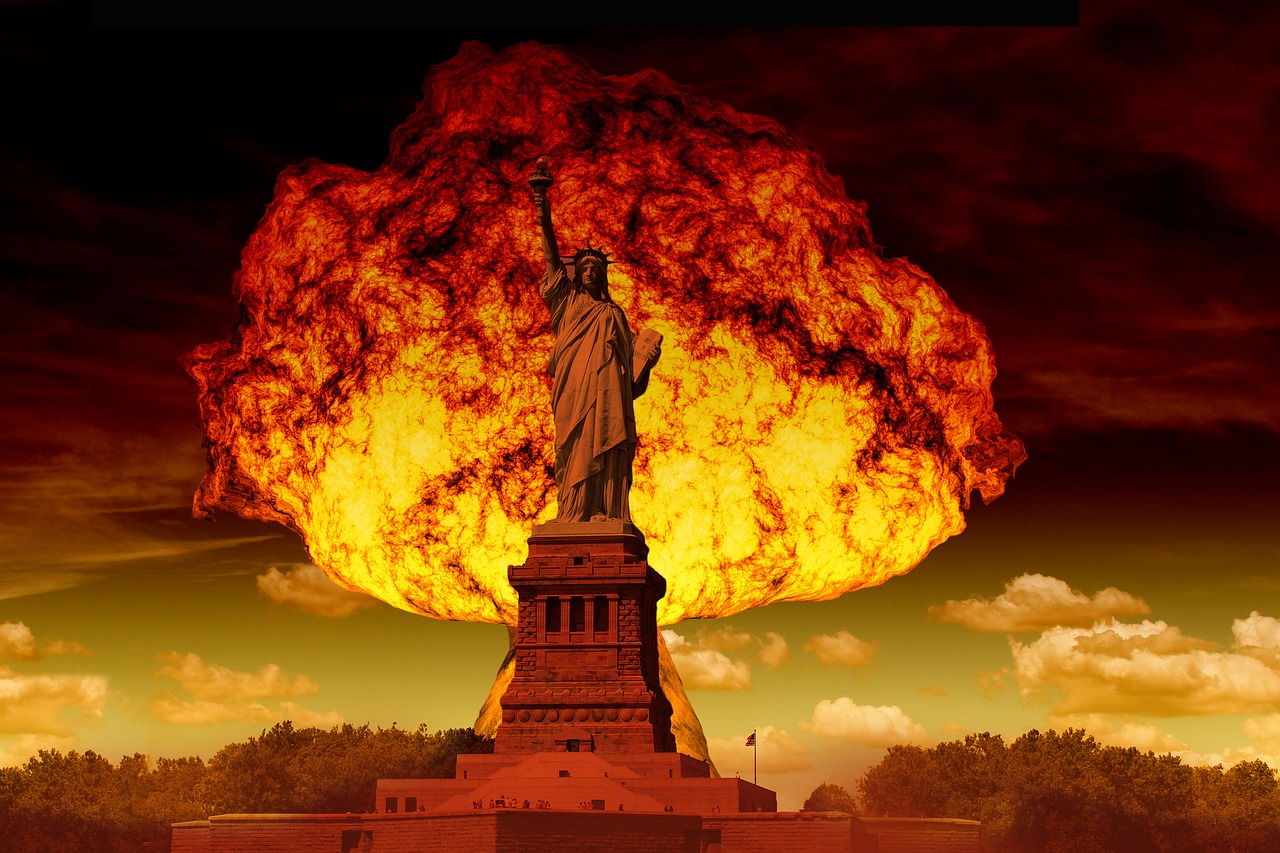 When will Americans start to wake up and realize what is happening?  At the end of last week, President Trump announced that the U.S. would be imposing a 10 percent tariff on 300 billion dollars worth of Chinese imports, and that marked a dramatic escalation in our trade war with China.  This move by Trump came as a total shock to Chinese officials, and global financial markets were thrown into a state of turmoil.  Since that announcement, we have been waiting for the other shoe to drop, because we knew that the Chinese would retaliate.  But honestly, very few of the experts expected something like this.  On Monday, China announced that it is going to completely stop buying U.S. agricultural products…
China confirmed reports that it was pulling out of U.S. agriculture as a weapon in the ongoing trade war.
A spokesperson for the Chinese Ministry of Commerce said Chinese companies have stopped purchasing U.S. agricultural products in response to President Trump's new 10% tariffs on $300 billion of Chinese goods.
This is essentially a trade war equivalent of a nuclear bomb.
If the Chinese would have slapped U.S. agricultural products with tariffs, that would have been a proportional response.  But to quit buying them entirely is an unprecedented escalation in a trade war that is really starting to spiral out of control.
And it is also clearly a political attack on President Trump.  The Chinese know that Trump is highly popular in rural areas, and this ban on U.S. agricultural products is going to severely hurt farmers in rural areas all across the United States.
U.S. voters tend to be more influenced by their bank accounts than by anything else, and so this is a smart strategic move by the Chinese if they would like to see a Democrat get elected in 2020.
In 2017, the Chinese bought 19.5 billion dollars worth of U.S. agricultural products, and that number dropped to just 9.1 billion dollars in 2018.
Now that number is going to zero, and according to Farm Bureau Federation President Zippy Duvall this latest move by China is going to be "a body blow to thousands of farmers and ranchers who are already struggling to get by."
Please say a prayer for our farmers, because they really need it.
In addition to ending purchases of U.S. agricultural products, the Chinese also allowed the value of the yuan to decline dramatically on Monday.  This really rattled global financial markets, and shortly thereafter U.S. Treasury officials formally designated China as a "currency manipulator".  The following comes directly from the official website of the Treasury Department…
The Omnibus Trade and Competitiveness Act of 1988 requires the Secretary of the Treasury to analyze the exchange rate policies of other countries. Under Section 3004 of the Act, the Secretary must "consider whether countries manipulate the rate of exchange between their currency and the United States dollar for purposes of preventing effective balance of payments adjustments or gaining unfair competitive advantage in international trade." Secretary Mnuchin, under the auspices of President Trump, has today determined that China is a Currency Manipulator.
As a result of this determination, Secretary Mnuchin will engage with the International Monetary Fund to eliminate the unfair competitive advantage created by China's latest actions.
This is the first time since the 1990s that the Treasury Department has used this designation on any of our trading partners, and it is the kind of move that would not be made unless all hopes for a trade deal were completely gone.
Of course the Chinese wouldn't have made the moves that they made either if they were still holding out hope for a negotiated solution.  According to one market analyst that was quoted by CNBC, the Chinese are "signalling that they have lost confidence that they can reach an agreement with Trump."
So what this means is that in the short-term things are going to get bad for the global economy.
Really bad.
In the longer term, the structure of the entire global economic system could change dramatically, and this will especially be true if Donald Trump emerges triumphant in 2020.  According to economist Neil Shearing, we could literally be looking at "the end of the world as we know it"…
Among the implications for more deterioration in the global picture that Shearing cites are the "disintegration of the rules-based system" that has governed international commerce since the end of the World War II, and a potential "Balkanization" of the world economy as the U.S. and China develop their own standards, tech platforms and payment systems.
"It's too soon to say exactly how events will pan out, but this casts the escalation in the US-China trade war over the past year in an altogether more ominous light. We may be witnessing the end of the world as we know it," he wrote.
It is difficult to imagine a world in which there is no trade between the United States and China, and many would argue that we would be far better off today if we had never gone down that road in the first place.
But now that our two economies are so deeply integrated, trying to decouple is going to be an exceedingly painful process.
If you are familiar with my work, than you already know that I am not a fan of the Chinese government at all.  Something needed to be done about China, because they have been brazenly taking advantage of us and flouting the rules for decades.
Having said that, it is imperative that the American people understand that a messy breakup with China is going to cause an extraordinary amount of pain for us, for them and for the whole world.
It looks like this trade war could be the spark that plunges the global economy into utter chaos, and right now very few Americans seem to understand the true scope of the economic nightmare that appears to be headed our way.
——————————————–
China's Global Times — the communist country's hawkish, belligerent state tabloid — has responded to the Pentagon's Friday announcement stating the US is looking to deploy intermediate range ballistic missiles to Asia "within months," warning "it will certainly trigger an intense arms race in the region."
Its editorial board, long understood as a mouthpiece of the state, has slammed remarks made by US Defense Secretary Mark Esper outlining the new mid-range ballistic missile deployment plans, crucially which came immediately on the heels of the formal collapse of the landmark US-Russia INF treaty, saying American greed and naked drive for hegemony will spark a dangerously unprecedented arms race which will fuel further "instability" across Asia. The Global Times commentary opens with:
The US is greedily pursuing an absolute and all-sided military superiority to consolidate its hegemony. It refuses to accept any relative balance of power. Such a stubborn and overbearing country has become the largest source of Asia's instability.
The authors further warn US plans will "break the status quo" in Asia, unleashing "geopolitical chaos" by deploying offensive weapons, because "Any country accepting US deployment would be against China and Russia, directly or indirectly, and draw fire against itself."
"Asian countries must collectively resist the US' attempt in creating new crisis in this region and prevent it from provoking extreme arms races and forcing all countries to take sides," the editorial urges further. 
If the US really deploys Intermediate-range missile in Asia, it will inevitably trigger an intense arms race. Arms race is full of uncertainties, but it will only have one result. That is China will have a strategic weapons arsenal on par with that of the US. https://t.co/jM6JzaeQIE
— Hu Xijin 胡锡进 (@HuXijin_GT) August 4, 2019
——————————————–
Iran has agreed to massively increase its monthly payments to Palestinian terror group Hamas in exchange for intelligence on Israeli missile capabilities, an Israeli television network reported Monday.
The Islamic Republic is a longtime financial supporter of Hamas, the terror organization that rules the Gaza Strip and is committed to Israel's destruction.
In a recent meeting in Tehran between nine senior Hamas officials and Iran's Supreme Leader Ayatollah Ali Khamenei, Tehran expressed willingness to raise its monthly financial backing to the terror group to an unprecedented $30 million per month, Channel 12 reported, citing an unnamed Arab source.
That will represent a massive increase in Iranian support for the Gaza rulers. A report by the Ynet news site from August 2018, citing Palestinian sources, said Iran's payments to Hamas at the time amounted to $70 million per year (less than $6 million per month).
The meeting, which took place two weeks ago, was attended by Saleh al-Arouri, the deputy chief of the Hamas politburo.
In exchange for the funding, Tehran asked Hamas to provide intelligence about the location of Israel's missile stockpiles, the report said. It was not immediately clear if the raise was strictly conditioned on the intelligence provided by the terror group.
The Hamas members said they would convey the request to the movement's leaders in Gaza.
Hamas also reportedly asked Iran to act as mediator for the terror group with Bashar Assad's regime in Syria, after ties were cut off during the Syrian civil war.
Responding to the report, Israel's UN Ambassador Danny Danon noted that "despite lacking food or medicine, Iran/Hamas evidently have plenty of money for terror."
Hamas officials just left Tehran with reportedly an increase to $30 million/month in support. Despite lacking food or medicine, Iran/Hamas evidently have plenty of money for terror. Israel is determined to act against all branches of Iran's terror operations. pic.twitter.com/myZouPMKvT
During his visit to Tehran, al-Arouri said that Hamas and Iran stand on "the same path" in fighting Israel, Iran's semi-official Fars news agency reported at the time.
"We are on the same path as the Islamic Republic — the path of battling the Zionist entity and the arrogant ones," he said, according to the report.
Arouri visited Iran with several other high-ranking Hamas officials, including Moussa Abu Marzouk, Maher Salah, Husam Badran, Osama Hamdan, Ezzat al-Rishq and Ismail Radwan.
Hamas chief Ismail Haniyeh told a group of Turkish journalists at the time that he hoped the delegation's visit would achieve "important results."
——————————————–
GOG-MAGOG PREPARATIONS: IRAN CONTINUES TO MOVE CLOSER TO ISRAEL'S BORDER
Iran has redeployed UAVs opposite Israel at Al-Dimas near the Syria-Lebanon border, after the Revolutionary Guards Al-Qods Brigades obtained the permission of the Syrian ruler Bashar Assad. 
It is located west of Damascus and 40km from the Israeli border opposite the IDF's Mt Hermon positions, DEBKAfile's military and intelligence sources report. The new UAV post is embedded in a cluster of camps belonging to the Syrian army 4th Division, which is the Republican Guard under the command of the president's brother Maher Assad.
Our sources report that the Iranians are moving into the small Syrian air base at Al Sharae, just 20km from the Tal Al-Harara hill, which is around 40km from the Israel's Golan border in the east.
Eight months ago, the Iranian force first stationed at Al-Dimas came under an Israeli air raid. The Al Qods Brigades retaliated by firing a missile into central Israel. There were no casualties and both Tehran and Jerusalem kept quiet about this incident. Then, 10 days ago, Israeli surface missiles destroyed a new observation station just established by Iranian intelligence on Tal Al-Harara. Since this attack, Iranian drones were seen landing and taking off from Al Sharsae air base.
The attached map illustrates the extra efforts Tehran is making to recover its former positions and string them along the full length of the Syria-Israel border.
——————————————–
PUTIN WARNS THE U.S. OVER NUCLEAR WEAPONS
Russian President Vladimir Putin warned on Monday that Moscow would start developing short and intermediate-range land-based nuclear missiles if the United States started doing the same after the demise of a landmark arms control treaty.
The U.S. formally left the Intermediate Nuclear Forces (INF) treaty with Russia on Friday after determining that Moscow was violating the treaty and had already deployed one banned type of missile, an accusation the Kremlin denies.
The pact banned land-based missiles with a range of between 310 and 3,400 miles (500-5,500 km), reducing the ability of both countries to launch a nuclear strike at short notice.
Putin on Monday ordered the defence and foreign ministries and Russia's SVR foreign intelligence service to closely monitor any steps the U.S. takes to develop, produce or deploy missiles banned under the defunct treaty.
"If Russia obtains reliable information that the United States has finished developing these systems and started to produce them, Russia will have no option other than to engage in a full-scale effort to develop similar missiles," Putin said in a statement.
U.S. officials have said the United States is months away from the first flight tests of an American intermediate-range missile that would serve as a counter to the Russians. Any deployment would be years away, they have said.
Putin issued his warning after holding a meeting with Russia's Security Council to discuss the U.S. move, which Moscow had argued against for months, warning it would undermine a key pillar of international arms control.
Putin said Russia's arsenal of air and sea-launched missiles combined with its work on developing hypersonic missiles meant it was well placed to offset any threat emanating from the United States for now.
But he said it was essential for Moscow and Washington, the world's largest nuclear powers, to resume arms control talks to prevent what he described as an "unfettered" arms race breaking out.
"In order to avoid chaos with no rules, restrictions or laws, we need to once more weigh up all the dangerous consequences and launch a serious and meaningful dialogue free from any ambiguity," Putin said.
Officials from President Donald Trump's administration, speaking on condition of anonymity, have said Russia has deployed "multiple battalions" of a cruise missile throughout Russia in violation of the defunct pact, including in western Russia, "with the ability to strike critical European targets".
Russia denies the allegation, saying the missile's range put it outside the treaty and rejected a U.S. demand to destroy the new missile, the Novator 9M729, known as the SSC-8 by the NATO Western military alliance.
——————————————–
Our bastions of higher learning have felt the 'revitalization' of the progressive socialist agenda (COMMUNISM!!!). What was once an oasis of diverse thoughts has now become the land of indoctrination. Students are instructed in the victimization of our country. The exploitation that this land supposedly pushes on the victims of all the –isms and –ists our nation holds. 
Class warfare is an integral part of the curriculum, including small business owners who are the lifeblood of America. The result of this indoctrination is that the government grows bigger and gets to pick winners and losers. The top 1% that is so reviled by the progressive socialists is the only group that moves forward. 
Under the progressive socialist agenda, our society will become impersonal and individuals unimportant, leading to what we are facing today with the progressive socialist infanticide agenda. 
So we are now saddled with moral relativism where all opinions are considered valid. We turn away from infanticide, genocide, and murder is explained away. This war against religion has been ongoing since the 1960s when the socialists of the day demanded prayer in schools be banned. Later any reference to God and the Christian foundation of our country would be forced out of our schools. It was replaced with the only religion accepted in school, atheism. (Although, in today's world, Islam is also accepted.) 
In today's society, more than ever before there is no right or wrong. Another part of relativism is multiculturalism, where we are told all cultures are equal. This is mostly pushed by elites that live in gated communities who dare not live in any culture that is different from what they know. It is also believed by the sycophants who look upon these elites with baleful eyes and drink in the venom that they spew forth. This is not only an affront to the culture we have here in the United States, but turns our streets that the progressive socialists rule into a replica of third world countries. 
Both communism and fascism accept the individual only so far as it agrees with the agenda of the state. Socialism is the same, where the government controls what you deserve and allots the lean production that always results in government control of production to the 1%. The current group of thought leaders in the progressive socialist party are sociopaths giving the orders to further their agenda to those who do not comprehend the damage they are doing. Taught relativism in school, they are willing accomplices to the violence perpetrated on victims that are the normal everyday people who make this country run.
The progressive socialist party is under the assumption that they have everything under control. They speak of utopia, knowing that it is not possible. Life will always have winners and losers based on personal choices. They will lie to you to win, and they will become violent if you disagree as violence is linked to the agenda they want to force on us. It must be. They need violence to come to take your home, your way of life, and your beliefs must be destroyed. They want to citizens submissive and to bow down to those who have authority over us. 
——————————————–
"In retrospect, the spark might seem as ominous as a financial crash, as ordinary as a national election, or as trivial as a Tea Party. The catalyst will unfold according to a basic Crisis dynamic that underlies all of these scenarios: An initial spark will trigger a chain reaction of unyielding responses and further emergencies. The core elements of these scenarios (debt, civic decay, global disorder) will matter more than the details, which the catalyst will juxtapose and connect in some unknowable way. If foreign societies are also entering a Fourth Turning, this could accelerate the chain reaction. At home and abroad, these events will reflect the tearing of the civic fabric at points of extreme vulnerability – problem areas where America will have neglected, denied, or delayed needed action." – The Fourth Turning – Strauss & Howe
The quote above captures the current Fourth Turning perfectly, even though it was written more than a decade before the 2008 financial tsunami struck. With global debt now exceeding $250 trillion, up 60% since the Crisis began, and $13 trillion of sovereign debt with negative yields, it is clear to all rational thinking individuals the next financial crisis will make 2008 look like a walk in the park. We are approaching the eleventh anniversary of this crisis period, with possibly a decade to go before a resolution.
As I was thinking about what confluence of economic factors might ignite the next bloody phase of this Fourth Turning, I realized economic factors have been the underlying cause of all four Crisis periods in American history.
The specific details of each crisis change, but economic catalysts have initiated all previous Fourth Turnings and led ultimately to bloody conflict. There is nothing in the current dynamic of this Fourth Turning which argues against a similar outcome. The immense debt, stock and real estate bubbles, created by feckless central bankers, corrupt politicians, and spineless government apparatchiks, have set the stage for the greatest financial calamity in world history.
Rather than taking the bitter medicine of purging the system of bad debt and allowing zombie banks and corporations to die, the ruling class has chosen to ramp up the debt orgy and reward themselves and their cronies with ill-gotten riches, while impoverishing the masses. Their arrogance and hubris have grown to vast proportions and will eventually result in a bloody backlash…
The two parties proved they have absolutely no interest in reducing or even slowing spending. They agreed to a two-year deal that will add at least $200 billion more to the annual deficits and increased the debt ceiling so they can keep borrowing. And this is even before the mandatory spending for Social Security, Medicare, and Medicaid kick into high gear in the coming years.
The fact doubling the national debt in the last ten years has not caused a catastrophe – yet – has created an arrogant hubristic ruling oligarchy who are sure they can run the debt to infinity with no adverse consequences. They have bought off the politicians, control the media, and use their Deep State surveillance assets to insure their continued control of the system and obscene riches. 
——————————————–
$1,400,000,000,000 GONE IN LESS THAN A WEEK – STOCK MARKET IN TURMOIL AS THE TRADE WAR DRAMATICALLY ESCALATES
TODAY'S RELATED NEWS HEADLINES:
——————————————-
Our trade war with China has begun to spiral out of control, and as a result global financial markets have been thrown into a state of turmoil.  On Monday, the Dow Jones Industrial Average fell 767 points, and that represented the sixth-largest single day stock market decline in all of U.S. history.  To put that into perspective, the biggest single day decline during the financial crisis of 2008 was just 777 points.  So what we witnessed on Monday was definitely very serious.  And the Nasdaq just got absolutely monkey-hammered as well.  On a percentage basis, it was down even more than the Dow was, and it has now fallen for six days in a row.  We have not seen a losing streak that long for the Nasdaq since President Trump was elected, and some analysts are convinced that even more chaos is on the way.
Overall, 1.4 trillion dollars in stock market wealth has been completely wiped out in less than a week…
It took just four brutal trading days for a $1.4 trillion wipeout in the S&P 500 stock value. From the Federal Reserve's disappointing comments on the future of interest rates to President Donald Trump's surprise tariffs to China's weaponizing of the yuan, the record-long bull market took a big hit in a relatively short time.
European stocks have been getting clobbered as well.  In fact, they just experienced their largest two day decline in three years.
After Trump imposed another wave of tariffs on China at the end of last week, we knew that the Chinese would retaliate.  But we expected that the retaliation would be at least somewhat proportional.
Instead, they decided to bring down the hammer.
When Chris Krueger was asked about China's retaliation, he said that "on a scale of 1-10, it's an 11".  The Chinese have announced that they are going to completely stop buying U.S. agricultural products, and they shocked global financial markets when they allowed the yuan to drop like a rock early on Monday.  In response, the U.S. Treasury Department formally designated China as a "currency manipulator", and it appears that any hopes for a trade deal between the United States and China before the 2020 presidential election are completely and utterly dead.  For an extended analysis of these events, please see the article that I just posted entitled "China Just Went Nuclear In The Trade War, And There Is No Turning Back Now".
All along, most investors seemed to believe that all of the angry talk would eventually fade and that the U.S. and China would be able to work things out.
But that didn't happen, and now we have crossed the point of no return.  Financial markets are finally starting to realize that this trade war is going to have very, very serious implications for major U.S. corporations, and this will especially be true for our largest tech companies.
Over the past two trading days, the big five tech companies have combined to lose 228 billion dollars in market value…
Tech's big five companies lost $66 billion in market value on Friday, and Monday's plunge brought the two-day drop to $228 billion. Apple had the biggest percentage decline, falling 5.2%. Apple told U.S. Trade Representative Robert Lighthizer in June that the latest proposed tariffs would hit "all of Apple's major products." Some analysts are projecting a significant impact.
Meanwhile, by the way, the price of gold has been soaring.
As I have repeatedly argued, something definitely needed to be done about China, but trying to bully them into making a deal was never, ever going to work.
They are a very proud people, and once we started repeatedly pushing them extremely hard, it was just a matter of time before they started pushing back…
"Your back is put against the wall and you're constantly being attacked. Pride starts to kick in, and it's not surprising China has started to assert some of its force," said Greg Peters, head of multi sector and strategy at PGIM Fixed Income. "I'm not sure what that means in real terms. It's not different than any other life situations. You push someone hard enough and they start pushing back. … I never thought it was a good idea to act like it's a scorched earth policy – I win, you lose. I continue to think that was never viable for the Chinese."
Being aggressive can be an effective negotiating tool, but if you push too hard and too fast you run the risk of completely alienating the other party.
That appears to be what has happened in this case, and now all hopes for a trade deal are completely dead.  As Bonnie Glaser has noted, the "potential for compromise has past"…
"The timing couldn't be worse," said Bonnie Glaser, director of the China Power Project at the Center for Strategic and International Studies in Washington. "The potential for compromise has past. Both sides are digging in and both leaders are first and foremost concerned about their domestic audiences. Politics is in the lead."
Hopefully the markets will bounce back on Tuesday.  After being down quite a bit earlier, Dow Jones Industrial Average futures are trading slightly higher as I write this article.
However, the truth is that this crisis isn't going away.  There isn't going to be a trade deal with China, and that is going to mean a tremendous amount of pain for the global economy.
When a financial bubble pops, usually there is some sort of trigger that causes it to happen.  In 2008, it was the subprime mortgage meltdown.  This time around, it looks like the trigger could be our trade war with China.
As I noted a few days ago, our financial markets are more primed for a crash than they have ever been before.  And we are moving into the season when big crashes tend to happen.
Things have not looked this ominous since 2008, and a lot of investors are starting to get very nervous.
We shall see how the rest of this year plays out, but right now events certainly seem to be moving in a very alarming direction.