The Final Signs Before The World Ends…2019

Published on Aug 9, 2019
 

Please Help Support This Ministry:

https://www.paypal.me/watchman1963

Please subscribe to my backup channel:

https://www.youtube.com/channel/UC4nc…

Current Events Linked To Biblical Prophecies. Everything is unfolding just as the bible foretold. Wars, Volcanic Eruptions, Earthquakes, Extreme Weather, Christian Persecution, Violence and more!
Matthew 24:3-14 3 Now as He sat on the Mount of Olives, the disciples came to Him privately, saying, "Tell us, when will these things be? And what will be the sign of Your coming, and of the end of the age?" 4 And Jesus answered and said to them: "Take heed that no one deceives you. 5 For many will come in My name, saying, 'I am the Christ,' and will deceive many. 6 And you will hear of wars and rumours of wars. See that you are not troubled; for all[a] these things must come to pass, but the end is not yet.
7 For nation will rise against nation, and kingdom against kingdom. And there will be famines, pestilences,[b] and earthquakes in various places. 8 All these are the beginning of sorrows. 9 "Then they will deliver you up to tribulation and kill you, and you will be hated by all nations for My name's sake. 10 And then many will be offended, will betray one another, and will hate one another.
11 Then many false prophets will rise up and deceive many. 12 And because lawlessness will abound, the love of many will grow cold. 13 But he who endures to the end shall be saved. 14 And this gospel of the kingdom will be preached in all the world as a witness to all the nations, and then the end will come.
———————————————–
Prophecy Update End Times News Headlines – 8/7/19

Published on Aug 8, 2019
 

Prophecy Update End Times News Headlines – 8/7/19 It's Later Than You Think… Time is Short! A fast-paced highlight and review of the major news stories and headlines that relate to Bible Prophecy and the End Times… All the signs of the last days are converging at the same time. Bible Prophecy is happening right before our eyes and like birth pains, the predicted events are happening more frequently and more intently. Never, in the history throughout the world have so many forces, including economic, scientific, techno-logic, ecologic, cultural, geopolitical, moral, spiritual and religion, converged together to bring this world that's already teetering over the edge into the abyss, to a point of no return. Jesus said when you see all these signs happening, know that I am near, even at the door.
———————————————–
Iran warns of the Mother of all Wars-China vows retaliation if US deploys Missiles to Asia

Published on Aug 7, 2019
 

You will hear the following in this Broadcast: -Iran unveils three new 'precision guided missiles' and warns of the 'mother of all wars' if the US attacks amid tensions in the Gulf -US carrier sails into disputed South China Sea waters amid new flare-ups -China vows retaliation if US deploys mid-range missiles in Asia after ripping up INF treaty -Beijing Warns Hong Kong Protesters: Don't 'Play With Fire' -Chinese Troops in Hong Kong Keep Low Profile but Stand Ready
———————————————–
Watchman Report: Global Economic Chaos

Published on Aug 8, 2019
 

Watchman Report: Global Economic Chaos With the Treasury Department's recent labelling of China as a currency manipulator, it seems that our economies may now be in rocky water. Is the global economy running on borrowed time? Let's find out in this weeks Prophecy Update with Pastor Tom Hughes! Pastor Tom Hughes YouTube:

https://bit.ly/2BBK4h4

Facebook:

https://www.facebook.com/TomHughesEnd…

Twitter:

https://twitter.com/PastorTomHughes

Instagram: @PastorTomHughes Pastor Tom Hughes 412 Church Website:

https://hopeforourtimes.com/

All the signs of the last days are converging at the same time. Bible Prophecy is happening right before our eyes and like birth pains, the predicted events are happening more frequently and more intently. Never, in the history throughout the world have so many forces, including economic, scientific, techno-logic, ecologic, cultural, geopolitical, moral, spiritual and religion, converged together to bring this world that's already teetering over the edge into the abyss, to a point of no return. Jesus said when you see all these signs happening, know that I am near, even at the door.
———————————————–
LATEST WORLD NEWS CLIPS – ARTICLES – FRIDAY AUGUST 09th 2019
John 8:32 And ye shall know the truth, and the truth shall make you free
"My people are destroyed for lack of knowledge" (Hosea 4:6)
1Cor. 12:3 Wherefore I give you to understand, that no man speaking by the Spirit of God calleth Jesus accursed: AND THAT NO MAN CAN SAY THAT JESUS IS THE LORD, BUT BY THE HOLY GHOST.
THE TRIBULATION OF THE UNJUST (Those who have rejected Jesus Christ as their Saviour) IN THE BOOK OF REVELATION CHAPTER'S 6 to 22:
TRIBULATION IS COMING AND THE REMOVAL OF THE CHURCH IS IMMINENT.
THE GREAT "DECEPTION" IS READY TO BE IMPLEMENTED BY THE ONE WORLD GOVERNMENT. ARE YOU READY FOR JESUS CHRIST RETURN
Rev. 3:10 Because thou hast kept the word of my patience, I also will keep thee from the hour of temptation, which shall come upon all the world, to try them that dwell upon the earth:
Luke 12:37 Blessed are those servants, whom the lord when he cometh shall find watching: verily I say unto you, that he shall gird himself, and make them to sit down to meat, and will come forth and serve them
so won't you accept Jesus now and be removed from that event and live forever with Jesus in the Family of God?
2 "(For he saith, I have heard thee in a time accepted, and in the day of salvation have I succoured thee: behold, now is the accepted time; behold, now is the day of salvation.)" (2nd Corinthians 2:6)
——————————————-
DAILY CHRISTIAN BIBLICAL QUESTIONS AND ANSWERS:
——————————————-
NEW HEAVENS AND NEW EARTH
QUESTION:    I was reading some materials earlier and it mentioned how heaven and earth are going to be wiped away after the 7 years of the Tribulation. I was wondering though do the people that are raptured enjoy the bridal feast in heaven or is it taken away after the rapture? And if so were does everyone go to await the New Earth?
ANSWER:    At the time of the 2nd Coming the Earth will be restored to like new condition. Previously, the Church will have enjoyed a 7 year "honeymoon" in Heaven during the time of Daniel's 70th Week, and then will come back to the vicinity of Earth with the Lord for the so-called wedding banquet, which is the Kingdom Age or Millennium.
NEW HEAVENS AND A NEW EARTH.
QUESTION:    Thank you so much for your website. In the short time since I first discovered it, it has helped me tremendously.
Within the Olivet Discourse from Matthew 24:32-36, verse 35 states that "Heaven and earth will pass away…" I'm a bit confused in that the consensus seems to be that the earth and Heaven will remain into eternity. Is this wrong?
ANSWER:    In both Isaiah 65:17 and Rev. 21:1 the Bible says that God will create new Heavens and a new Earth. 2 Peter 3:10 contains a similar reference. Just when this will happen is a matter of opinion, but it's clear that it's God's intention to do so. This is what Jesus was referring to.
WHO'S RESPONSIBLE FOR THIS?
QUESTION:    Can you please help me answer my 12yr old son's question? He doesn't understand why God would create people like Hitler, knowing full well what they will do here on earth. And in his opinion, he feels like God must not really want everyone to go to heaven since God knows what their choices will be & he still allows people to be born that are "destined for hell". I've read some online explanations, but I need something that a 12 yr old can understand.
ANSWER:    Maybe it would help if your son understood that in all of humanity, Adam and Eve were the only two who were direct creations of God. After that, He delegated the birthing process to mankind (Genesis 1:27-28). It's called procreation by some and it means that humans determine who will be born. God knows each one of us from the moment of conception, but our parents make all the decisions about our birth. If God decided these things there would be no children born out of wedlock, no abortions, no infant deaths from diseases due to poverty or neglect, etc.
Parents raise their children according to their own beliefs and preferences and some are much better at it than others. But eventually, a child becomes mature enough to make independent choices and is free to act on them as he or she sees fit.
One of those choices is to decide whether to let the Lord's death pay for their sins because no one is "destined for hell." The people who go there are those who don't choose to let Jesus pay for their sins so they can go to heaven. The Bible says God does not want for any of us to perish, but for all to come to repentance (1 Tim. 2:3-4, 2 Peter 3:9), and if it was up to him we would all be saved, because He sent His Son to die for us so everyone could. But it's not His decision to make, it's ours.
Therefore each adult human is responsible for his or her own life, whether here on Earth or in eternity.
————————————–
NEWS CLIPS OBTAINED FROM MANY SOURCES – INCLUDING

Tracking bible prophecy.org
Rapture Ready News
Prophecyupdate.Com
Main News Channels
End Times Headlines
Prophecyupdateblogspot.com
Stevequayle.com
Gracethrufaith.com
Nowtheendbegins.com
Other Christian Sites
(CLICK ON) LATEST DAILY NEWS CLIPS:
ISRAEL NEWS:
ZECHARIAH 12:2-3
I AM GOING TO MAKE JERUSALEM A CUP THAT SENDS ALL THE SURROUNDING PEOPLES REELING … Zech. 12:2
God is in control, and He told the nations the consequences of dividing the Promised Land and declaring peace and safety on their own terms (Joel 3:1-2; I Thess. 5:3)
WORLD TERRORISM – WARS
GENERAL WORLD NEWS:
WORLD FINANCE:
MASSIVE EARTH CHANGES/EARTHQUAKES/VOLCANOES ETC:
2Chr. 7:13 If I shut up heaven that there be no rain, or if I command the locusts to devour the land, or if I send pestilence among my people;
2Chr. 7:14 If my people, which are called by my name, shall humble themselves, and pray, and seek my face, and turn from their wicked ways; then will I hear from heaven, and will forgive their sin, and will heal their land
CHRISTIAN AND RELIGIOUS WORLD NEWS:
Matt. 24:9 Then shall they deliver you up to be afflicted, and shall kill you: and ye shall be hated of all nations for my name's sake.
Matt. 24:10 And then shall many be offended, and shall betray one another, and shall hate one another
EXTRA WORLD – ALTERNATIVE NEWS:
————————————————-
WORLD – PROPHETIC NEWS ARTICLES PRESENTATION – FRIDAY AUGUST 09th 2019
MIDDLE EAST AND WORLD WAR LOOMING THE BUILD UP TO PSALM 83  – ISAIAH 17 AND GOG OF MAGOG WARS EZEKIEL 38:
THE WHOLE WORLD IS UNSTABLE FINANCIALLY, POLITICALLY, PHYSICALLY, MORALLY, GODLY: – AND BECOMING MORE SO DAILY. (WE ARE IN THE BEGINNING OF SORROWS (MATT 24:8)
THE BIBLE STATES THAT IT WILL ONLY GET WORSE BEFORE THE START OF THE TRIBULATION OF MANKIND – (REVELATION 6)
Matt. 24:6 And ye shall hear of WARS AND RUMOURS OF WARS: see that ye be not troubled: for all these things must come to pass, but the end is not yet.
Matt. 24:7 FOR NATION SHALL RISE AGAINST NATION, AND KINGDOM AGAINST KINGDOM: and there shall be famines, and pestilences, and earthquakes, in divers places.
ISAIAH 17/PSALM 83:
THE DESTRUCTION OF DAMASCUS and
Muslim Countries in the Middle East will launch an attack on Israel
JEREMIAH 49:
PROPHECY OF ELAM – (Possible Attack on Iran's Nuclear Program
————————————————–
N. KOREA WARNS SEOUL WILL 'PAY DEARLY' FOR ESCALATING TENSIONS
URL is copied.
(Yonhap) — North Korea blasted South Korea on Thursday for conducting joint military exercises with the United States and deploying high-tech U.S. fighter jets, warning Seoul will "pay dearly" for escalating tensions on the peninsula.
"The joint military exercises which have been conducted by the South Korean authorities with outsiders century after century are the root cause escalating tension on the Korean peninsula and blocking the development of the inter-Korean relations," the North's Committee for the Peaceful Reunification of the Country said in a statement carried by the Korean Central News Agency (KCNA).
It was the committee's first statement criticizing South Korea since April 25, when it lashed out at South Korea-U.S. joint air force exercises.
"The north and the south, in their agreement in the military field for implementing the Panmunjom declaration, agreed each other to completely halt all hostile acts of becoming the root cause of military tensions and conflicts on the ground and in the air and the sea and all other spaces," the English-language statement said.
"But the south Korean authorities are staging north-targeted attack drills in camera in league with outsiders," it added.
The committee also slammed South Korea's "frantic arms build-up against the fellow countrymen" citing its deployment of U.S.-made F-35A stealth fighters.
"The South Korean authorities, who have been disloyal to the fellow countrymen and abetted the U.S. in the moves for invading the DPRK, can never escape from the responsibility of compelling the DPRK to take countermeasures for eliminating potential and direct threats to its security, and will pay dearly for it," the statement also said.
DPRK is the abbreviation of the North's official name, the Democratic People's Republic of Korea.
————————————————–
Iranian forces have seized three commercial vessels in the Strait of Hormuz – the most critical waterway for the world's oil industry – over alleged maritime violations, prompting a backlash from a spate of Western countries, primarily the United States.
The Pentagon suspects that Iran is interfering with the communications of ships passing through the Strait of Hormuz, warning shipping companies of purported Iranian threats in the area.
CNN quotes an unnamed defence official as claiming that GPS jammers have been installed on Abu Musa Island, which lies in the eastern Persian Gulf near the entrance to the crucial strait. The tiny island is claimed by both Iran and the UAE but controlled by the former.
According to the official, Iran allegedly placed the jammers there so as to hamper with navigation systems and get civilian aircraft and ships to go astray, wandering into its waters and giving Iran the pretext to seize them.
It is also claimed that Iranian military boats are "spoofing" the automatic identification system (AIS) used by commercial ships, posing as merchant ships.
Neither US officials nor Iran have commented on the accusations of GPS jamming.
The Maritime Administration, an agency within the US Department of Transportation, issued a warning on Wednesday to commercial vessels operating in the Persian Gulf, Strait of Hormuz, and the adjacent Gulf of Oman.
Officials warned that ships may encounter "GPS interference, bridge-to-bridge communications spoofing, and/or other communications jamming with little to no warning".
They reported that GPS interference was thought to be used in at least two of the recent incidents with vessels in the area. "One vessel reportedly shut off its Automatic Identification System (AIS) before it was seized, complicating response efforts," read the statement. "Vessels have also reported spoofed bridge-to-bridge communications from unknown entities falsely claiming to be US or coalition warships."
On 19 July, Iranian commandos seized a British-flagged oil tanker, the Stena Impero, saying it had collided with a small Iranian fishing boat and injured its crew. According to Press TV, the tanker ignored distress calls from the boat and instead turned off its transponder.
Following the seizure, British intelligence agencies have reportedly investigated the theory that Russian spies could have spoofed the ship's GPS receivers and steered it into Iranian waters – something Russian officials described as "paranoia".
Iran has also seized a Panama-flagged tanker and what it believed to be an Iraqi tanker, for allegedly smuggling Iranian fuel to foreign customers.
Panama confirmed that its ship was engaged in unlawful acts and withdrew its registration, while Iraq denied ties to the other detained vessel.
Iranian boats are said to have tried to impede a British oil tanker on 11 July but were driven off by a Royal Navy warship, according to the UK Ministry of Defence.
The series of incidents began shortly after a tanker carrying Iranian oil was impounded off Gibraltar by the UK, in a move strongly criticised by Tehran. Gibraltar authorities suspected the tanker of transporting oil to Syria in breach of international sanctions, but Iran insists the tanker did nothing wrong.
——————————————–
On 4 August at the start of a visit to the Asia-Pacific region, US Defense Secretary Mark Esper said he favoured deploying intermediate-range conventional missiles at various Asia-Pacific sites within months, and reportedly criticised China's "aggressive, destabilising behaviour" in the South China Sea.
The USS Ronald Reagan, with other ships in its naval flotilla, including the guided-missile cruisers USS Chancellorsville and USS Antietam, anchored off the capital of the Philippines Wednesday, in its second port call in Manila in just over a year, reports the Rappler.
The official purpose of the Ronald Reagan Carrier Strike Group visiting Manila is a break from patrol duty, offering the more than 5,000 crew some down time, with engagements planned with the Philippine Navy and social events highlighting bilateral ties.
In a briefing on board the warship, the strike group's commander Rear Admiral Karl Thomas responded to journalists' questions regarding the geopolitical tensions in the region, emphasising that part of Washington's response to the volatile situation is its naval presence.
"The beauty of this aircraft carrier is that it provides a lot of security and stability to this region. It allows us to go out there and set an environment where these kinds of disputes can be solved in a peaceful manner," said Thomas.
"Our goal is to allow folks to be able to sail and operate wherever international law allows and I think we do that fairly effectively," he added.
The visit of the US naval strike group comes against the backdrop of statements made by US Defense Secretary Mark Esper as he set out on a visit to the Asia-Pacific region.
Esper said he wanted to deploy intermediate-range conventional missiles at various Asia-Pacific sites within months, as the US officially withdrew last week from the Intermediate-Range Nuclear Forces Treaty. He also claimed China was destabilising the Indo-Pacific, and charged Beijing with "predatory economics", "intellectual property theft" and "weaponizing the global commons".
"We firmly believe no one nation can or should dominate the Indo-Pacific and we are working alongside our allies and partners to address the region's pressing security needs, Esper told reporters in Sydney, in statements that fed into the flames of already heightened tensions between Washington and Beijing as they wage an escalating trade war.
——————————————–
PAKISTAN EXPELS INDIAN ENVOY AND RECALLS AMBASSADOR OVER KASHMI

R
https://prophecyupdate.blogspot.com/
The Pakistani government is expelling an Indian envoy from the country and recalling its own ambassador from India, in response to a move by New Delhi to revoke legal autonomy from its part of contested Kashmir.
The decision was made on Wednesday following a meeting of Pakistan's National Security Committee, which resolved to "downgrade" diplomatic relations with India and to freeze trade ties.
"Our ambassadors will no longer be in New Delhi and their counterparts here will also be sent back,"Pakistani Foreign Minister Shah Mahmood Qureshi said, as cited by ARY News. Prime Minister Imran Khan for his part had "directed that all diplomatic channels" be activated to expose what he called "brutal" Indian "regime."
Earlier this week, New Delhi moved to revoke the special autonomous status of Jammu and Kashmir, two predominately Muslim regions in India, over which Pakistan also has territorial claims. The move was spearheaded by India's ruling BJP party of Prime Minister Narendra Modi. It argues that the autonomous status for the provinces has been discriminatory, as the arrangement had previously limited immigration into the regions. The decision was also motivated by security concerns, with lawmakers citing the threat of terrorist groups based in Kashmir.
The action has been broadly supported in the Indian parliament and also cheered across the country, though some politicians and protesters voiced their unease about the decision to revoke the autonomy.
Tensions have soared between the two countries since February, when New Delhi launched airstrikes within Pakistani territory, against what it said was a militant training camp. India blamed the militants for a deadly attack on its police convoy.
Islamabad –which denies allegations of harboring terrorists– responded with its own attack, which culminated in a brief dogfight that saw an Indian fighter jet shot down. Since the brief skirmish, the two nuclear powers have vowed to better their ties, yet have also traded accusations of border violations.
——————————————–
THE PLANNED CRASH, THE BLAME, AND THE PUSH FOR 'NEW WORLD ORDER', GLOBAL CURRENCY AND GLOBAL GOVERNMENT
The assertion? That the crash in fundamentals is due to the trade war and the trade war alone. And, the trade war is a product of nationalism and populism, thus, all populists are culpable for the crash. The central banks that created the massive financial bubble? They get a pass.
Beyond this, there are also some rather ridiculous mainstream reports of members of Trump's cabinet, including Mnuchin and Ross, advising him against the latest tariffs on China. Really? The same banking elites and CFR members that were all for the trade war six months ago are now against it? 
Again, this only makes sense if you look at it from the perspective that Trump and conservatives are supposed to take the blame for the crash while the bankers escape any scrutiny. They "tried to warn Trump" after all, but he wouldn't listen. He "went rogue". This is absurd theater designed for gullible people.
Also, only people who do not understand how the globalist cabal functions believe that the Fed and other US based structures are at the top of the pyramid of control. The globalists are GLOBAL, the Fed is nothing more than a franchise and the dollar nothing more than a sacrificial mechanism that can be replaced. They have done it in the past and they can do it again. In fact, that is a plan they openly admit to.
As it stands, there will be unimaginable consequences for a crash within the US financial system, and many people will aim their hatred at Trump and conservatives for these developments. But by that time I expect that Trump will be long gone. Far from being a moment of triumph, it will be a moment that the global elites hope will bury sovereignty ideals for generations.
Bringing down the US economy will do nothing to stop the globalist plan for "new world order" centralization and a single cashless global currency system. The truth is, the collapse of the US economy is a necessary part of the economic reset that the globalists desire.
As I predicted in March of this year, a No Deal Brexit event is the most likely outcome as it most serves the interests of globalists in pinning a crash in the US and parts of Europe on populists and sovereignty activists. With the exit of Theresa May and the rise of Boris Johnson, a 'no deal' panic is all but assured.
The EU banking system is on the verge of a Lehman moment. Deutsche Bank is in shambles. Italy's banks are ticking time bombs. Many EU nations have national debts well above their annual GDP. It is only a matter of time before a crisis in the European Union occurs. Any person that is educated on the weaknesses of economic interdependency would tell you that this crash is the fault of no-borders globalists. But, with populists rising to a moderate extent in the UK, Germany, France, etc., the globalists don't have to take the blame for the failure of their supranational experiment.
Actually, they can use the crash to their advantage by blaming nationalism, then using the ensuing public fear as a springboard to launch a GLOBAL supranational union, first economically, and then in the form of a single world government. Why else would the ECB be taking on Christine Lagarde, the most vocal proponent of the global economic reset, as chairman at this time? This is about engineered chaos. This is about a Hegelian problem-reaction-solution dynamic.
As already mentioned, the Fed has just admitted in an indirect way that there is no economic recovery, and that there will be no QE until it is too late to even stall a crisis for a short amount of time. Trump has just admitted that the trade war is not going to end in his first term as president and that it will only get much worse from here on. All that is left is for a No-Deal Brexit to send shock-waves throughout Europe, and maybe another shooting war (Venezuela or Iran?).
Understanding the deeper objectives of the globalists can help us to prevent them from succeeding. At the very least, it helps us to avoid being duped into helping them. At any rate, the rest of this year is surely going to lead to what they call "interesting times".
——————————————–
THINGS TO COME (REVELATION 6):
In Part One of this article I laid out the unsustainable economic conditions which will drive the next phase of this Fourth Turnings and detailed the economic factors which drove the previous three American Fourth Turnings.
Strauss and Howe, when writing The Fourth Turning in 1997, did not know the exact circumstances and events which would propel the next Turning. But their study of economic and demographic trends along with the attitudes of generations and historical precedents in prior Fourth Turnings, led them to conclude the driving factors of this Crisis would be debt, global disorder and civic decay.
As I watch what is currently happening in this country and around the world, it is evident to me they nailed it. The volcanic eruption in 2008 unleashed a torrent of molten lava, which continues to flow along channels of distress, but is currently threatening to burst free of these channels and wreak worldwide financial and physical devastation. A multitude of possibilities described by Strauss and Howe below are already happening or will happen in the next few years.
Economic distress, with public debt in default, entitlement trust funds in bankruptcy, mounting poverty and unemployment, trade wars, collapsing financial markets, and hyperinflation (or deflation)

Social distress, with violence fueled by class, race, nativism, or religion and abetted by armed gangs, underground militias, and mercenaries hired by walled communities

Political distress, with institutional collapse, open tax revolts, one-party hegemony, major constitutional change, secessionism, authoritarianism, and altered national borders

Military distress, with war against terrorists or foreign regimes equipped with weapons of mass destruction" 
The economic, social, political, and military distress pervading the world should be terrifying the average American, but most are blissfully ignorant of the coming anguish when the best laid plans of central bankers and corrupt politicians blow up once again and plunge the world into global depression. The immense mountain of debt has been built on the backs of humanity by evil sociopaths rigging the system to benefit themselves and their billionaire benefactors.
The United States, along with virtually every "developed" country, are effectively bankrupt. The $200 trillion of unfunded Federal liabilities can never be paid. States have accumulated over $6 trillion of unfunded pension liabilities and billions more in health care related liabilities. With an economy supposedly booming, according to Trump, we are running deficits exceeding $1 trillion. When the imminent recession unfolds over the coming year, deficits will skyrocket towards $2 trillion.
This expansion of debt is unsustainable, but the Fed is trapped and pushing on a string. Ten years of easy money heroine injections into the arms of Wall Street bankers and mega-corporation executives have left the .1% enriched, while people living in the real world have been left cash poor and dependent upon their credit cards and seven-year auto loans to maintain their fake lifestyles.
…people in the real world know their wages haven't kept up with the real inflation rate for the last twenty years. When 40% of the working age population doesn't work and the propagandists report a 3.7% unemployment rate, it takes a supreme level of willful ignorance to swallow that big lie. The feeling of cognitive dissonance among the populace is creating a nation of angry, disillusioned, frustrated victims.
The multitude of stresses impacting the nation and the world are building up along fault lines created over decades of bad decision making, deferred action, political corruption, Wall Street greed, corporate hegemony, media propaganda, and willful ignorance by a dumbed down technologically distracted populace. Once the economy falters and the stock market crashes for the third time in twenty years, an earthquake of epic proportions will devastate the minimal savings of the working class and give rise to tens of millions of angry desperate citizens.
If a deflationary wave sweeps across the globe, our debt saturated world will shatter and a global depression will create economic havoc and lead to a catastrophic outcome. This would lead countries to lash out militarily to either distract their suffering citizens or to seek retribution against countries they feel have wronged them.
The military build-up in countries across the globe in the last ten years has created a global powder-keg, with lunatic leaders lighting matches. Extreme economic distress always leads to war. And war during this Fourth Turning will include nuclear arms in the hands of many countries, rather than just one in the previous Fourth Turning. The implications are terrifying.
I have an overwhelming feeling of foreboding about the unrelenting forces pushing the world towards economic collapse and military confrontation. By the 12th year of the last Fourth Turning, America was at war with foes on opposite sides of the world. Economic factors were the driving force. We are approaching the 11th anniversary of the onset of this current Crisis
——————————————–
Prime Minister Benjamin Netanyahu vowed Thursday to guarantee Israeli sovereignty in "all parts" of the West Bank as he participated in a cornerstone-laying ceremony for 650 new housing units in the settlement of Beit El.
The event came hours after an Israeli student was found stabbed to death near a West Bank settlement in an apparent terror attack, sparking calls for Israel to expand settlement building in response, and a day after the United Nations and Britain panned Israel for paving the way for "effective annexation" by approving thousands of settler homes.
"We promised to build hundreds of housing units — today we are doing it, both because we promised and because our mission is to establish the nation of Israel in our country, to secure our sovereignty over our historic homeland," he said, according to a statement sent out by his ruling Likud party.
"We know that the Land of Israel is acquired through suffering," he said, referring to the stabbing earlier that day of yeshiva student and off-duty IDF soldier Dvir Sorek. "He was from a family that has already made a heavy sacrifice for the Land of Israel," the prime minister said, in reference to Sorek's grandfather, who was killed in a 2000 terror attack.
"These vicious terrorists, they come to uproot — we come to plant. They come to destroy — we come to build," he added. "Our hands will reach out and we will deepen our roots in our homeland, in all parts of it."
——————————————–
Volatility has returned to Wall Street in a major way, and many investors are extremely nervous right now.  In recent days we have seen a dramatic escalationin our trade war with China, and there is a lot of chatter that another stock market crash could be imminent.  When the Dow Jones Industrial Average plummeted 767 points on Monday, that definitely freaked a lot of people out, but then the Dow bounced back 311 points on Tuesday.  Some are taking this as a sign that things are going to be okay, but we need to remember that during any stock market crisis we would expect to see both large up days and large down days.  In fact, several of the largest single day stock market rallies in U.S. history happened right in the middle of the financial crisis of 2008.  So please don't think that the crisis is "over" just because stocks rise on a particular day.  This party is just getting started, and once it fully gets rolling nobody is going to be able to stop it.
Every financial crisis needs a "trigger", and it appears that the rapidly escalating trade war between the U.S. and China could be about to trigger one during the second half of 2019.  In fact, former Treasury Secretary Larry Summers just admitted on Twitter that we could "be at the most dangerous financial moment since the 2009 Financial Crisis"…
We may well be at the most dangerous financial moment since the 2009 Financial Crisis with current developments between the US and China.
Those are very strong words, but many others are issuing similar warnings.
"At this point, we think it would be a mistake to dismiss the possibility of a Lehman-like shock as a mere tail risk," Nomura macro and quant strategist Masanari Takada said in a note Tuesday. "The pattern in US stock market sentiment has come to even more closely resemble the picture of sentiment on the eve of the 2008 Lehman Brothers collapse that marked the onset of the global financial crisis."
The biggest reason why everyone is suddenly so gloomy is because it has become apparent that there is not going to be a trade deal with China.  As I discussed earlier today, even Goldman Sachs is now admitting that there probably will not be any sort of a trade agreement with China before the 2020 presidential election.
Analysts on Wall Street know that this is going to have dire implications for the U.S. economy and for the global economy as a whole.  Economic conditions were already slowing down even before these latest developments with China, and now it appears that we may have reached a "tipping point" for the financial markets…
"I think the tipping point for a more prolonged negative trend (for risk assets) is quite close," said SEB Investment Management's head of asset allocation Hans Peterson, referring to the trade war escalation and other risks such as Brexit. "We have reduced both European and global equities. We still have a small overweight in EM (emerging market) stocks but just a small one."
As I keep reminding my readers, stock valuations always return to their long-term averages eventually, and stock prices tend to go down a whole lot faster than they go up.
So once stock prices begin to fall, we could see it develop into an avalanche very quickly.
In particular, the tech bubble stocks that are trading at the most ridiculous valuations are likely to fall the hardest and the fastest.  As I was researching for this article, I came across an excellent piece by Stephen McBride in which he was loudly sounding the alarm about Netflix…
——————————————–
Over the last 40 years, China's rapid economic expansion has altered the world's geopolitical and economic landscape. Bridgewater's Founder, Co-CIO and co-Chairman Ray Dalio joins Bridgewater's Senior Portfolio Strategist Jim Haskel to discuss the historical arc of this growth and why the portfolio characteristics of China's markets are attractive and diversifying despite escalating global tensions.
Ray Dalio has advised investors to bet on China or risk missing out on their piece of the next global empire, days after the Trump administration officially labeled the world's second-largest economy a "currency manipulator" and announced tariffs on virtually all Chinese goods.
"Would you not have wanted to invest with the Dutch in the Dutch empire?" 
"Would you have not wanted to have invested in the industrial revolution and the British Empire?"
"Would you have not wanted to have invested in the United States?"
'I think [China is] comparable," Dalio said, highlighting the four-fold growth in Chinese equity markets and the seven-fold growth in its bond markets over the past decade.
He views China as a competitor to the US and recommends investors play both sides. 
"You want to be, if you're diversified, having bets on both horses in the race."
BUT…
"If there's no big war, I'm bullish on China, and if there's a big war, I'm bearish on both the US and China," he said.
Dalio closed by highlighting "three big forces" for investors to watch:
the point where there's an economic downturn and central banks can't cut interest rates further and their asset purchases cease being effective,
when rising inequality sparks "extreme" conflicts between the rich and poor,
and the battle for global dominion between the rising power of China and the incumbent world power, the US.
——————————————–
As an economic war deepens between China and the US, China Central Television (CCTV) said on Tuesday that the Xian H-6 heavy bomber could be armed with hypersonic missiles that can strike targets up to 1,864 miles away within minutes, reported Global Times.
Together with Chengdu J-20 fifth-generation stealth fighters, H-6Ks could deliver pre-emptive hypersonic missile attacks deep in enemy territory, military analysts said.
"In a war, our main objective is to launch attacks on an enemy's deep and vital positions, paralyzing their facilities. This is what we especially excel at," said H-6K pilot Li Ping via a CCTV report.
Wang Ya'nan, the chief editor of Aerospace Knowledge magazine, told Global Times that H-6Ks aren't stealth bombers and cannot penetrate heavily armed aerospace; it's the plane's ability to air-launch cruise missiles that allows it to strike high-value targets deep in enemy territory.
"The H-6K can remain within a safe zone, launch its hypersonic missiles that can reach targets 2,000 kilometers [1,242 miles] away," Ya'nan said, noting that these missiles are difficult to intercept due to their stealth capabilities.
"With China developing hypersonic weapons [missiles that fly at least five times the speed of sound] in recent years, its attack range and speed could become even greater than a conventional cruise missile, potentially capable of taking out targets deep within hostile territories 3,000 kilometers [1,864] away within just a few minutes," Ya'nan predicted.
He said each H-6K could carry six hypersonic missiles, and with ten bombers, could attack 60 high-value targets at once.
During an attack, J-20s will defend H-6Ks so that they can effectively launch superfast missiles that will hit targets within minutes.
Hypersonic missiles are already being tested by the People's Liberation Army, can travel over Mach 5 and evade the world's most advanced missile defense shields.
#China has successfully tested its new aircraft, the Starry Sky-2, which can even be used to carry nuclear missiles at a speed never seen before. Recently China & #Russia showed the world their new toys. For whom they display it? What intention is behind that? #defense #Militarypic.twitter.com/XqA2AsleZn
— Cristina Font 柯伊娜 (@cfontharo) August 7, 2018
——————————————–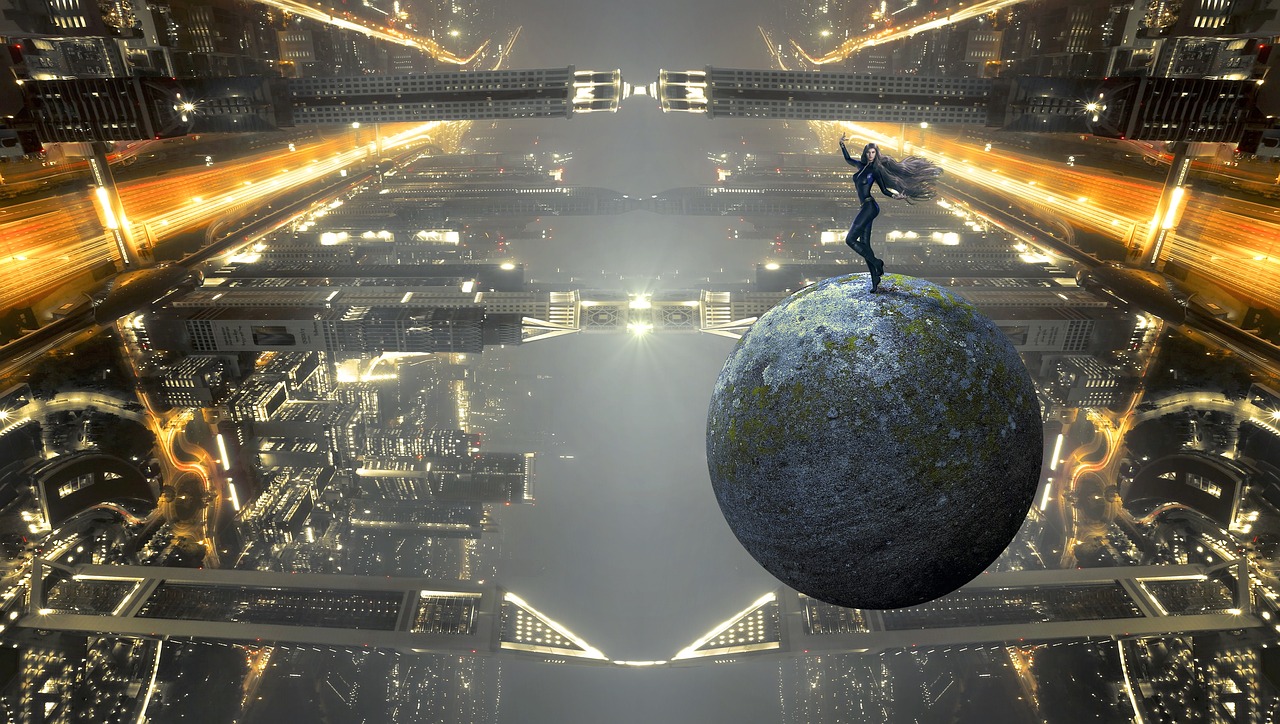 Under the leadership of Saudi Crown Prince Mohammed bin Salman, a $500 billion "mega-city" is being constructed in the northwestern corner of Saudi Arabia.  This city has been named "Neom", and when it is fully completed it will be approximately "the size of Massachusetts".  The Wall Street Journal was able to recently examine 2,300 pages of classified documents related to this project, and what they discovered is absolutely stunning.  This "city of the future" will feature an artificial moon, flying taxis and robot maids, but there will also be gene-editing in order to make humans stronger and smarter, and everyone living there will be subjected to 24 hour surveillance.  In addition, we are being told that this will be "the world's first independent international zone", and many are concerned about what exactly that is going to mean. (

READ MORE…

)