This Happened On Planet Earth…July 2019…End Times Signs

Published on 5 Jul 2019
 

Please Help Support This Ministry:

https://www.paypal.me/watchman1963

Please subscribe to my backup channel:

https://www.youtube.com/channel/UC4nc…

Current Events Linked To Biblical Prophecies. Everything is unfolding just as the bible foretold. Wars, Volcanic Eruptions, Earthquakes, Extreme Weather, Christian Persecution, Violence and more!
Matthew 24:3-14 3 Now as He sat on the Mount of Olives, the disciples came to Him privately, saying, "Tell us, when will these things be? And what will be the sign of Your coming, and of the end of the age?" 4 And Jesus answered and said to them: "Take heed that no one deceives you. 5 For many will come in My name, saying, 'I am the Christ,' and will deceive many. 6 And you will hear of wars and rumors of wars. See that you are not troubled; for all[a] these things must come to pass, but the end is not yet.
7 For nation will rise against nation, and kingdom against kingdom. And there will be famines, pestilences,[b] and earthquakes in various places. 8 All these are the beginning of sorrows. 9 "Then they will deliver you up to tribulation and kill you, and you will be hated by all nations for My name's sake. 10 And then many will be offended, will betray one another, and will hate one another.
11 Then many false prophets will rise up and deceive many. 12 And because lawlessness will abound, the love of many will grow cold. 13 But he who endures to the end shall be saved. 14 And this gospel of the kingdom will be preached in all the world as a witness to all the nations, and then the end will come.
———————————————-
6.4 magnitude California earthquake shakes Los Angeles

An earthquake with an early measure of magnitude 6.4 hit Southern California, about 150 miles north Los Angeles near Ridgecrest, California, according to the US Geological Survey. At least four large aftershocks have been recorded, measuring 4.7, 3.5, 3.8 and 4.2 magnitude, officials said. The quake was felt in central Los Angeles as a long, rolling quake, making buildings rock back and forth for at least several seconds. CNN's Tom Sater and Sara Sidner report. Read more here: https://www.cnn.com/2019/07/04/us/sou… #earthquake #california #CNN #News
———————————————-
Europe says no sanctions for Iran, but calls for cooperation

Published on 4 Jul 2019
 

European leaders say they will not take disciplinary measures against Iran, after the nuclear watchdog agency, IAEA, confirmed it had breached a stockpile limit agreed to in 2015. But they urge Tehran not to reduce its cooperation with the deal. The Islamic republic believes because the US violated an international treaty when it pulled out, other parties should have kept their side of the deal. Al Jazeera's Zein Basravi reports from Tehran. – Subscribe to our channel:

http://aje.io/AJSubscribe

– Follow us on Twitter:

https://twitter.com/AJEnglish

– Find us on Facebook:

https://www.facebook.com/aljazeera

– Check our website:

https://www.aljazeera.com/ #AlJazeeraEnglish #Europe #IranNuclearDeal
———————————————-
LATEST WORLD NEWS CLIPS – ARTICLES – FRIDAY JULY 05th 2019
DAILY SCRIPTURE:
John 8:32 And ye shall know the truth, and the truth shall make you free
"My people are destroyed for lack of knowledge" (Hosea 4:6)
1Cor. 12:3 Wherefore I give you to understand, that no man speaking by the Spirit of God calleth Jesus accursed: AND THAT NO MAN CAN SAY THAT JESUS IS THE LORD, BUT BY THE HOLY GHOST.
THE TRIBULATION OF THE UNJUST (Those who have rejected Jesus Christ as their Saviour) IN THE BOOK OF REVELATION CHAPTER'S 6 to 22:
TRIBULATION IS COMING AND THE REMOVAL OF THE CHURCH IS IMMINENT.
THE GREAT "DECEPTION" IS READY TO BE IMPLEMENTED BY THE ONE WORLD GOVERNMENT. ARE YOU READY FOR JESUS CHRIST RETURN
Rev. 3:10

Because thou hast kept the word of my patience, I also will keep thee from the hour of temptation, which shall come upon all the world, to try them that dwell upon the earth:
Luke 12:37 Blessed are those servants, whom the lord when he cometh shall find watching: verily I say unto you, that he shall gird himself, and make them to sit down to meat, and will come forth and serve them
so won't you accept Jesus now and be removed from that event and live forever with Jesus in the Family of God?
2 "(For he saith, I have heard thee in a time accepted, and in the day of salvation have I succoured thee: behold, now is the accepted time; behold, now is the day of salvation.)" (2nd Corinthians 2:6)
——————————————-
DAILY CHRISTIAN BIBLICAL QUESTIONS AND ANSWERS:
——————————————-
Catholic Christians?
https://gracethrufaith.com/ask-a-bible-teacher/catholic-christians/
QUESTION:    Your answers to questions have cleared up many areas of Bible prophecy in which I was confused or just did not understand. You are a blessing to all of us who desire to understand God's prophetic word. May God continue to bless your ministry! I recently read on your site, that you believe that many Roman Catholics are saved. Would you please share your belief of this, my heart has been heavily burdened for Roman Catholics, and any encouragement you could provide would be a true ministry to me.
ANSWER:    I have always felt that there are many Catholics, Mormons, and others who belong to religious organizations claiming to be Christian, as well as untold numbers of Jews, who really are saved and will go in the Rapture. It's what's in our hearts that saves us and if the Lord determines that we meet the qualifications and our motives are pure that's all that matters. He understands the incredible pressure groups like this put on their members and their families to toe the mark and do the work. Again it's what we believe that saves us, not how we behave.
In addition, I believe one application of the Letter to Thyatira (Rev. 2:18-29) is to bring a message to the Catholic Church, just as Sardis speaks to the Protestants, Philadelphia to the Evangelicals, and Laodicea to the Apostates. Both Thyatira and Sardis contain hints that some from among them will will be taken when the Lord comes while others will be left behind. For the Church at Thyatira the hint is found in Rev. 2:24-25. To me this passage confirms that while some are merely Catholics, others are Catholic Christians.
Catholic Christians. Follow Up
https://gracethrufaith.com/ask-a-bible-teacher/catholic-christians-follow-up/
QUESTION:    In your article "Catholic Christians" you say that you believe that some Mormons will also make it in the Rapture. On what do you base this? Mormons are not Christian. They believe that Satan and Jesus are brothers. Could it be a typo in your article?
ANSWER:    I base this on having lived in Salt Lake City for over 20 years and meeting many born again Mormons who remain in the LDS church to avoid being ostracized by friends and family. There is a similar phenomenon among Jews who believe Jesus is their Messiah. For every member of these religions who "come out" and endure the pain of being considered forever dead to their friends and families, there are many more who secretly reject their group's official doctrine but go through the motions in order to remain close to their loved ones.
I also get mail from born again Buddhists, Hindus, Muslims, and others who live in fear for their lives that someone would discover their true beliefs. To indiscriminately paint all these people with the broad brush of cultists or pagans is unfair, to say the least.
If you've never experienced this kind of persecution, you have no idea what it's like. But seeing it up close taught me that it's not the name on the building that matters, but what's in the hearts of the people inside. Just as there are non-believers in Christian places of worship, there are also believers in non-Christian places of worship. That's why the Lord said to leave the judgment of others to Him (1 Cor. 4:5).
————————————–
NEWS CLIPS OBTAINED FROM MANY SOURCES – INCLUDING

Tracking bible prophecy.org
Rapture Ready News
Prophecyupdate.Com
Main News Channels
End Times Headlines
Prophecyupdateblogspot.com
Stevequayle.com
Gracethrufaith.com
Nowtheendbegins.com
Other Christian Sites
(CLICK ON) LATEST DAILY NEWS CLIPS:
ISRAEL NEWS:
THE MIDDLE EAST PEACE PLAN IS "ANTI GOD" – (GOD WILL NOT ALLOW JERUSALEM TO BE DIVIDED).
ZECHARIAH 12:2-3
Zech. 12:2 Behold, I will make Jerusalem a cup of trembling unto all the people round about, when they shall be in the siege both against Judah and against Jerusalem.
WORLD TERRORISM – WARS
GENERAL WORLD NEWS:
WORLD FINANCE:
MASSIVE EARTH CHANGES/EARTHQUAKES/VOLCANOES ETC:
2Chr. 7:13 If I shut up heaven that there be no rain, or if I command the locusts to devour the land, or if I send pestilence among my people;
2Chr. 7:14 If my people, which are called by my name, shall humble themselves, and pray, and seek my face, and turn from their wicked ways; then will I hear from heaven, and will forgive their sin, and will heal their land
CHRISTIAN AND RELIGIOUS WORLD NEWS:
Matt. 24:9 Then shall they deliver you up to be afflicted, and shall kill you: and ye shall be hated of all nations for my name's sake.
Matt. 24:10 And then shall many be offended, and shall betray one another, and shall hate one another
EXTRA WORLD – ALTERNATIVE NEWS:
————————————————-
WORLD – PROPHETIC NEWS ARTICLES PRESENTATION – FRIDAY JULY 05th 2019
MIDDLE EAST AND WORLD WAR LOOMING THE BUILD UP TO PSALM 83  – ISAIAH 17 AND GOG OF MAGOG WARS EZEKIEL 38:
THE WHOLE WORLD IS UNSTABLE FINANCIALLY, POLITICALLY, PHYSICALLY, MORALY, GODLY: – AND BECOMMING MORE SO DAILY. (WE ARE IN THE BEGINNING OF SORROWS (MATT 24:8)
THE BIBLE STATES THAT IT WILL ONLY GET WORSE BEFORE THE START OF THE TRIBULATION OF MANKIND – (

REVELATION 6)
Matt. 24:6 And ye shall hear of WARS AND RUMOURS OF WARS: see that ye be not troubled: for all these things must come to pass, but the end is not yet.
M

att. 24:7

FOR NATION SHALL RISE AGAINST NATION, AND KINGDOM AGAINST KINGDOM: and there shall be famines, and pestilences, and earthquakes, in divers places.
ISAIAH 17/PSALM 83:
THE DESTRUCTION OF DAMASCUS and
Muslim Countries in the Middle East will launch an attack on Israel
JEREMIAH 49:
PROPHECY OF ELAM – (Possible Attack on Iran's Nuclear Program
————————————————–
WITH BOTH RUSSIA AND AMERICA HOLDING EMERGENCY MEETINGS FOLLOWING MYSTERIOUS INCIDENT IN THE ARCTIC OCEAN, ARE WE ON THE EDGE OF ARMAGEDDON?
 Global Events Appear To Be Spiraling Out Of Control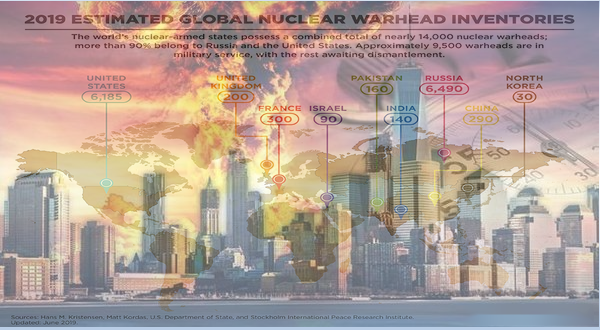 "All warfare is based on deception. Hence, when we are able to attack, we must seem unable; when using our forces, we must appear inactive; when we are near, we must make the enemy believe we are far away; when far away, we must make him believe we are near." ― Sun tzu, The Art of War
With tanks in Washington DC today for President Trump's grand 4th of July American birthday party happening just two days after what some believe to have been a huge 'event' happened within the Arctic ocean prompting top officials in both the US and Russia to be suddenly pulled into emergency meetings and rumours of World War 3 filling the internet, we'll take a look within this ANP story at what we've learned while urging everybody to prepare for anything in the days ahead.  
As Michael Snyder reported Wednesday in this story over at End of the American Dream, titled "Something's Up: American And Russian Leaders Are Suddenly Pulled Into Emergency Meetings As War Rumours Escalate", "events are beginning to spiral out of control and as I keep saying, the clock is ticking, and World War 3 could be just right around the corner."
For those who aren't aware of the recent events that Snyder is speaking of, besides Iran having allegedly just crossed a critical uranium enrichment threshold, and the U.S. and Israel have both warned that they will take military action to stop Iran's nuclear program if that is what is necessary, 'something' just happened that may have the world on the edge of 'Armageddon'.
On Tuesday President Trump didn't have any public events scheduled, and that was a bit strange, but Vice President Mike Pence was supposed to appear at an event in New Hampshire. Unfortunately, that trip was suddenly cancelled after Pence had already boarded the plane, and Pence was ordered to return to the White House…
In the immediate aftermath of his abrupt cancellation of an event in New Hampshire, the reasons for Vice President Mike Pence's reversal are still unknown. The White House has stayed mum on why Pence was called back to the White House, declining to elaborate at all on the reason for the change of plans.
(If you appreciate stories like this, please consider donating to ANP to help keep us in this battle for the future of America.)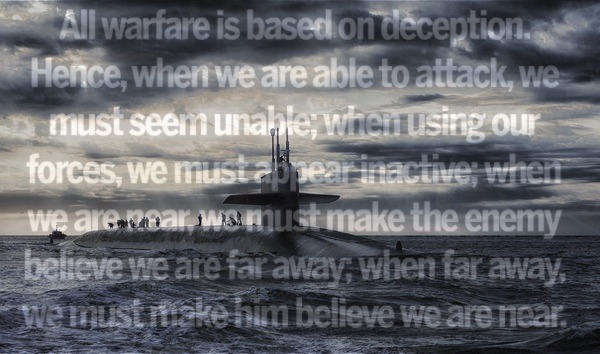 And as Snyder's story points out, while VP Pence was being called back to Washington DC for emergency meetings with President Trump, Russia's President Putin had gathered his top military staff for emergency meetings as well. Just a coincidence that America's top leadership were having emergency meetings while Russia's top leadership was as well? As former President Franklin D. Roosevelt once said, "In politics, nothing happens by accident. If it happens, you can bet it was planned that way."
Meanwhile, Russian President Vladimir Putin "called an urgent meeting" with his top military officials on Tuesday…
Vladimir Putin today called an urgent meeting with defence chiefs hours after 14 sailors died in a mystery submarine blast.
The Russian leader cancelled his schedule for a meeting with his defence minister Sergei Shoigu.
If the story about "a mystery submarine blast" is accurate, then this sudden gathering makes sense. Here is more about this incident from Time Magazine…
Fire broke out on one of the Russian navy's deep-sea research submersibles, and toxic fumes from the blaze killed 14 sailors aboard, Russia's Defence Ministry said Tuesday, although it released few details about the disaster or the vessel involved.
The Defence Ministry did not say how many sailors were aboard the vessel during Monday's fire, whether there were any survivors or if it was submerged at the time. But Russian media reported it was the country's most secret submersible, a nuclear-powered vessel designed for sensitive missions at great depths.
So what aren't we being told? As Snyder then points out, this is where it gets very strange if DEBKA is correct.: 
DEBKA is claiming that their military sources are reporting that there was a confrontation between a U.S. submarine and a Russian submarine, and that it resulted in the U.S. submarine being hit by a torpedo…
First reports reaching DEBKAfile's military sources say that a US submarine intercepted a Russian nuclear sub in American waters opposite Alaska. The Russian sub escorting the nuclear submarine responded with a Balkan 2000 torpedo and scuttled the US vessel. Urgent consultations in both the White House and the Kremlin were taking place on Tuesday night. US Vice President Mike Pence called off an appearance in New Hampshire after being recalled to Washington for a conference called by President Donald Trump without explanation.
Russian President Vladimir Putin cancelled an engagement and headed for the Kremlin to confer with Defense Minister Sergei Shoigu and military chiefs, after learning that 14 submariners died in a fire that broke out on a nuclear-powered "experimental submarine in Russian waters." This account carried in Russian media varies in most respects from the first reports reaching this site and may refer to a separate incident. They report between 14 and 17 members of an AS-12 nuclear powered submarine died of poisonous fumes caused by a fire aboard the vessel. The submarine was described as experimental and unarmed but often used in spy missions. It is unclear how many of the 25 crew survived.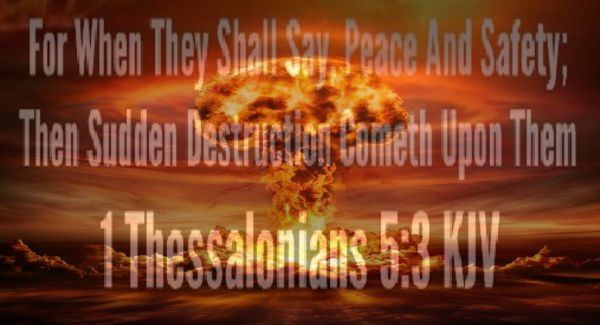 And now we learn in this story from Futurism that the Russian submarine that caught fire may have been a cable cutting vessel, with its purpose being the cutting of internet cables running at the bottom of the ocean. 
And while we'd love to be able to give a definitive answer as to what happened in the oceans off of Alaska, as VP Pence's own staff had pointed out, "we'll find out within two weeks" hinting that immediate war may not be imminent but also reminding us of 1 Thessalonians 5:3, "For when they shall say peace and safety, then sudden destruction cometh upon them". 
And with all of this happening at a time when Russian warships are docked off of the coast of Cuba and Russia has surpassed the US in nuclear weapons technology as Dr. Peter Vincent Pry had reported in this March of 2018 ANP story titled "Expert Warns: 'MAD Is No Longer Mutual' – Thanks To 8 Years Of Barack Obama, America Is Now Unilaterally Vulnerable To Nuclear Destruction", we can only pray that cooler heads prevail with both President Trump and Vladimir Putin clearly understanding what the implications of global nuclear war would be.
And for those who haven't been paying attention, what might war against Russia look like in 2019? From this 2016 story over at Club Orlov written by a number of Russian citizens now living here in America titled "A Russian Warning".
We now feel that it is our duty, as Russians living in the US, to warn the American people that they are being lied to, and to tell them the truth. And the truth is simply this: If there is going to be a war with Russia, then the United States will most certainly be destroyed, and most of us will end up dead.
Thus, if tomorrow a war were to break out between the US and Russia, it is guaranteed that the US would be obliterated. At a minimum, there would no longer be an electric grid, no internet, no oil and gas pipelines, no interstate highway system, no air transportation or GPS-based navigation. Financial centers would lie in ruins. Government at every level would cease to function. US armed forces, stationed all around the globe, would no longer be resupplied. At a maximum, the entire landmass of the US would be covered by a layer of radioactive ash. We tell you this not to be alarmist, but because, based on everything we know, we are ourselves alarmed. If attacked, Russia will not back down; she will retaliate, and she will utterly annihilate the United States.
And while there might be those who actually believe that the US could 'win' such a war, their story offered us this blunt reminder, a reminder of Russia's 'dead hand' doomsday system that will launch a blistering nuclear attack against the US even if the entire Russia leadership chain of command is dead.
We are just as certain that if Russia is attacked, or even threatened with attack, she will not back down, and that the Russian leadership will not "blink." With great sadness and a heavy heart they will do their sworn duty and unleash a nuclear barrage from which the United States will never recover. Even if the entire Russian leadership is killed in a first strike, the so-called "Dead Hand" (the "Perimetr" system) will automatically launch enough nukes to wipe the USA off the political map. We feel that it is our duty to do all we can to prevent such a catastrophe.
So we ask ANP readers to please join us in prayer for America and the world this 4th of July weekend and please prepare with absolutely anything possible in the days ahead and this 'event' off of the coast of Alaska happening during the same time period as the recent massive internet outage via 'cloudfare' that knocked ANP, the Drudge Report, SteveQuayle.com and much of the independent news media offline. 
——————————————–
http://prophecyupdate.blogspot.com.au/
Russia is interested in restoring full-fledged relations with the European Union and is ready to work together with every political force supported by EU voters, Russian President Vladimir Putin said in an interview with the Italian Corriere della Sera daily, published on Thursday.
"We are interested in restoring full-fledged relations between Russia and the European Union; in preserving peace; in ensuring security and stability on our common continent. We are ready for constructively working together with all political forces that have received mandates from European voters", Putin said in the interview, published in Italian.
Moscow does not interfere in other states' domestic affairs and this is the key characteristic distinguishing Russia from the United States and some of its allies, Putin said.
"I would like to state this pretty clear. We have not meddled and do not plan to meddle in the internal affairs of EU countries nor other states of the world. This is our key difference from the United States and a number of its allies which, for example, supported the overthrow in Ukraine in February 2014", Putin noted.
Putin observed that claims that Russia had allegedly meddled in US elections were "the height of absurdity." The president recalled that US Special Counsel Robert Mueller's probe into these allegations had "ended in nothing, in failure" as investigators had been unable to collect facts proving any meddling, since they did not exist.
"The fact that the sanctions introduced against our country under the pretext of these allegations are still in force is interesting. The buzz around the Russian meddling in EU electoral processes is similar. [These allegations] were disseminated right ahead of the European Parliament elections. It seemed that there were some attempts to suggest to Europeans that it was the "evil Russian interference" that was behind low results of some political forces" at the elections, the president detailed.
Those voicing these claims have sought to demonize Russia in the face of European citizens, Putin said.
The Russian president stressed that his country is interested in resuming full-fledged relations with the European Union and is ready for further cooperation with all forces supported by EU voters to keep security and stability "on the continent".
Apart from EU-Russia relations, the Russian president also commented on recent developments around the new START treaty. According to Putin, Moscow sees no readiness from Washington to discuss a possible extension for the arms control treaty, adding that prospects of US-Russia cooperation in the sphere of strategic arms remain unclear.
"The New START treaty expires in early 2021. We cannot see the United States' readiness to discuss prolonging it or negotiating a new agreement", Putin argued.
At least 14 Russian naval officers and sailors died in a fire on a top-secret Russian AS-12 deep-water submarine on Monday, July 1. Some had been awarded the highest military honor of "Hero of the Russian Federation."  But when on Wednesday, Kremlin spokesman Dmitry Peskov was asked for details about the disaster, he declined, saying that information about the vessel would not be released because it "is classified" as a state secret for protecting the country's national security.
Regarding the crew, Defense Minister Sergei Shoigu disclosed only that they were "unique military specialists, highly qualified professionals, performing important research on the Earth's hydrosphere.
Neither cited the vessel's name. However, DEBKAfile's military and intelligence sources have learned that the AS-12's work was so secret that officials only mentioned its nickname: "Losharik," which has a double connotation. In the 70s, Russian TV ran an animation series built around a horse made up of small balls known as Losharik. The stricken submarine was also made of interlinked titanium balls.
But the most secret department of the Russian Defense Ministry whose functions are known to very few insiders is also referred to as "Losharik.". The nickname therefore pointed to the submarine's highly classified missions. 
One premise is that the vessel was engaged either in testing a new Russian secret underwater weapon or in a covert operation against a top-secret American object of some kind. Its exact location when the fire broke out and its cause – whether an explosion or an attack – remain hidden. This information may not come to light for years to come. But just as intriguing is the fact that, on Tuesday, June 2, when the Russian leadership met urgently in the Kremlin in connection with the submarine disaster, top officials were also called to the White House  for an emergency consultation.
What did Washington have to do with the Russian submarine disaster? 
——————————————–
VINCENT STEWART – http://prophecyupdate.blogspot.com.au/
Iran's Foreign Minister Javad Zarif confirmed Monday that Tehran has violated the limits imposed on uranium enrichment that were a key part of the 2015 nuclear deal. 
The U.S. withdrew its support for the deal last year.  The Trump Administration on Monday responded to the confirmation of increased uranium enrichment, vowing 'maximum pressure on the Iranian regime".  A statement from the White House press secretary said "We must restore the longstanding nonproliferation standard of no enrichment for Iran.  The United States and its allies will never allow Iran to develop nuclear weapons."
Experts who have followed escalating tensions between Iran and the U.S. over the past several weeks have looked at the likelihood of retaliation and what form it might take.
In a conflict with the United States, the Iranian strategy would be to avoid where possible, direct conventional force on force operations. They would attempt to impose cost on a global scale, striking at U.S. interests through cyber-operations and targeted terrorism with the intent of expanding the conflict, while encouraging the international community to restrain America's actions.
Iran has demonstrated and continues to refine its capabilities against its enemies in the region.  It's 2012 attack against Saudi Aramco is an excellent example.  Iran knows how to conduct the necessary reconnaissance and deliver destructive payloads.  I would expect them to have begun selected targeting through socially-engineered phishing activities focused on the oil and gas sector, the financial sector and the electric power grid in that order.  There may be instances now where they already have some persistent access.  If they do, I expect they would use it, or risk losing the access and employ that capability early in the escalation of the crisis.
If I had a business in the sectors mentioned, I would not assume that my firewall has not been penetrated, or that my antivirus and malware tools are fully deployed and protecting my networks.  I would ensure that I have an integrated threat intelligence picture that provides global insights before it reaches my moat; I would be focused on countering phishing or whaling attempts; and I would deploy my red teams to hunt for persistent threats inside my networks.
Meanwhile, CYBERCOM and its partners are tasked with defending and disrupting forward.  Traditional military activities (TMA), to include reconnaissance, shaping, pre-positioning, preemptive deception etc. should all be in play at this point.  CYBERCOM by way of the NDAA now has all the authority needed for conducting TMA. Our increased authorities combined with our approach to defend forward allows us to be more disruptive and could reduce the threat vectors that the private sector would be required to address.
Defending forward and engaging persistently will not eliminate all threats though it does allow us to be more pro-active in reducing the threat, placing our adversary on the defensive and positions us to impose cost when approved.
——————————————–
IRAN TO ENRICH URANIUM 'ANY AMOUNT WE WANT', EU REPRESENTATIVES 'EXTREMELY CONCERNED'
http://prophecyupdate.blogspot.com.au/
Iran's president warned Europe Wednesday that his country would "take the next step" in increasing its uranium enrichment this coming Sunday, and enrich to "any amount that we want."
The comments by President Hassan Rouhani at a cabinet meeting in Tehran further increase pressure on European partners to salvage the unraveling 2015 nuclear deal following the US withdrawal from it last year.
If signatories of the nuclear accord do not fulfill their commitments, Rouhani said, levels of enrichment will go beyond the 3.67 percent limit agreed under the deal.
"In any amount that we want, any amount that is required, we will take over 3.67," he said.
"Our advice to Europe and the United States is to go back to logic and to the negotiating table," Rouhani added. "Go back to understanding, to respecting the law and resolutions of the UN Security Council. Under those conditions, all of us can abide by the nuclear deal."
To reach weapons-grade levels, uranium must be enriched to over 90%. But due to the nature of the enrichment process, once Iran reaches 20% purity it is a relatively short jump to reach the 90% enrichment needed for fissile material used in nuclear bombs.
US President Donald Trump pulled America from the nuclear deal last year and restored crippling economic sanctions. Iran this week breached a low-enriched uranium stockpile limitation set by the deal and said by Sunday it would increase its enrichment of uranium closer to weapons-grade levels if Europe does not offer it a new deal.
Iran, which has sought to pressure the remaining parties to save the deal, had announced on May 8 that it would no longer respect the limit set on its enriched uranium and heavy water stockpiles.
The diplomatic chiefs of the EU, France, Germany and Britain said Tuesday they were "extremely concerned" and called on Iran to change course.
"We urge Iran to reverse this step and to refrain from further measures that undermine the nuclear deal," said the joint statement signed by EU diplomatic chief Federica Mogherini and the three countries' foreign ministers — France's Jean-Yves Le Drian, Germany's Heiko Maas and Britain's Jeremy Hunt.
"We have been consistent and clear that our commitment to the nuclear deal depends on full compliance by Iran," they said. "We regret this decision by Iran, which calls into question an essential instrument of nuclear nonproliferation."
They added that the group was "urgently considering next steps under the terms" of the deal, which saw Iran commit to never acquiring an atomic bomb, accept drastic limits on its nuclear program and submit to inspections by the International Atomic Energy Agency in exchange for a partial lifting of international sanctions.
On Monday US National Security Adviser John Bolton declared the only reason Iran has for increasing its production of enriched uranium is to position itself for a quick jump to producing nuclear weapons.
——————————————–
http://prophecyupdate.blogspot.com.au/
A strong M6.2 earthquake hit the Pacific Northwest in the Haida Gwaii region, British Columbia, Canada on July 4, 2019.
The quake was shallow – 10km (6.2 miles). No tsunami warnings. No people living within 100km (62 miles) from the epicenter. But a clear reminder that the next big one can hit anytime.
Although no people are living within 100 km (62 miles) of the epicenter, at least 50 reports have been sent to USGS, meaning that the waves were felt far away.
WHAT IS THE CASCADIA SUBDUCTION ZONE?
The Cascadia subduction zone is an almost 700 mile-long convergent plate boundary that stretches from California to Canada's Northwest Pacific (red line on the image below).
Today's earthquake hit at the upper north pit of the subduction zone. It hasn't produced any tsunami and the population is low in this area.
However, today's M6.2 quake is just a reminder that the Big One can hit anytime now… And more terrifying anywhere on this long Cascadia zone, more densely populated.
If the earthquake hits off Seattle, it could trigger a devastating tsunami with 85ft high waves leaving 33,000 people drowning and affect the regional and national economy for decades, experts have said.
The Cascadia Subduction Zone has produced magnitude 9.0 or greater earthquakes in the past, and undoubtedly will in the future. The last time was in 1700, 318 years ago.
A powerful earthquake with a preliminary 6.4 magnitude rocked Southern California on Thursday morning, officials said, as they warned that strong aftershocks are expected.
The epicenter of the Fourth of July quake was near Searles Valley in the Mojave Desert, which is about 150 miles northeast of Los Angeles.
Structure fires were reported in the nearby city of Ridgecrest, according to Kern County fire officials.
The Los Angeles Police Department said it has not received any reports of damage or calls for service.
"This was a strong one, and a good reminder to be prepared," the LAPD tweeted.
At this time, the LAPD has not received any reports of damage or calls for service within the City of Los Angeles related to the #earthquake. Remember, 911 is only to report emergencies. This was a strong one, and a good reminder to be prepared https://t.co/fURDNcMhhQ
——————————————–
A preliminary magnitude 6.4 earthquake rocked Southern California on Thursday, igniting fires, triggering medical emergencies and shaking an area for hundreds of miles.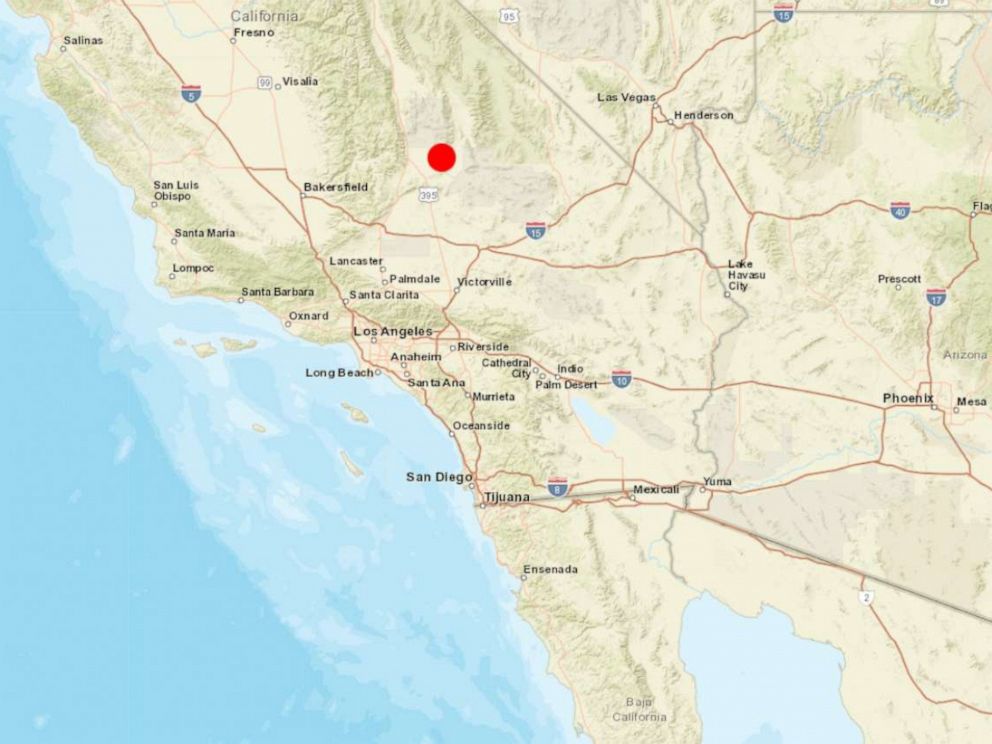 The United States Geological Survey said the quake was centered near Ridgecrest, an inland Kern County city about 150 miles northeast of Los Angeles. Multiple large aftershocks rolled through the region in the minutes that followed.
The quake was felt in Los Angeles all the way to Las Vegas, more than 200 miles northeast of Ridgecrest. Social media lit up, and photos showed debris shaken from shelves in the Ridgecrest area.
The Kern County Fire Department said it was working nearly two dozens incidents ranging from medical assistance to structure fires in and around the city of Ridgecrest. Urban Search and Rescue teams were en route, the department said.
In San Bernardino County, east of the epicenter, the Fire Department reported no injuries but added that "buildings and roads have sustained varying degrees of damage."
The Los Angeles Fire Department also weighed in, tweeting that "We are aware of the significant earthquake that just occurred in SoCal PLEASE do NOT call 9-1-1 unless there are injuries or other dangerous questions Please do not call for questions."
USGS reported that the quake started 11 miles outside Ridgecrest at 10:33 a.m. The agency originally reported it had a magnitude of 6.6, later scaling it down to 6.4. Aftershocks of 4.7 and 3.0 magnitudes were reported minutes later.
A 4.0 magnitude quake reported by the in the area about half an hour before by the USGS was described as foreshock by Lucy Jones, a seismologist and founder of the Dr. Lucy Jones Center for Science & Society, on her Twitter.
"It's certain that this area will be shaken a lot today," Jones said at a news briefing. "Some of those aftershocks might exceed magnitude 5."
——————————————–
VIOLENT ERUPTIONS IN ITALY: STROMBOLI VOLCANO KILLS TOURIST, ETNA ERUPTS WITH POWERFUL EXPLOSION
http://prophecyupdate.blogspot.com.au/
The Stromboli volcano has violently erupted, killing a tourist in Italy.
Other people, terrified when ash started rising high into the sky, threw themselves into the sea.
The victim died while hiking towards the volcano's summit on Stromboli, Marco Giorgianni, the mayor of neighbouring Lipari, told Ansa.
Firefighters were tackling blazes caused by the eruption, Ansa reported.
"We saw the explosion from the hotel. There was a loud roar," Michela Favorito, who works in a hotel on the island, told Reuters news agency.
"We plugged our ears and after this a cloud of ash swept over us. The whole sky is full of ash, a fairly large cloud," he said.
Holidaymakers were reported to have run into the sea after seeing ash rising from the volcano. The island is a popular location for holiday homes of the rich and famous.
Following the eruption, evacuation operations began on the island.
Stromboli is a small island in the Mediterranean Sea, off the north coast of Sicily, and is a popular tourist destination. ANSA also reported that the volcano was spewing out red hot rocks, and new lava spouts are creeping down the volcano onto the island.
Volcanoes in Italy are currently very active.
Just before Stromboli today, a powerful explosion rattled Etna volcano on July 2, 2019.
The eruption took place at the Northeast Crater at 10:06 UTC. 
The ash plume emitted quickly before dispersing in the area of the summit.
Here another view of this ongoing eruption:
The explosion generated a transient signal in the infrasound signal and was accompanied by a low frequency seismic signal registered by stations around the crater.
The current Etna activity is characterized by strombolian activity with explosions and incandescent lapilli sprays falling near the crater in the area at the top of the volcano. 
The current volcanic unrest at Mount Etna is safe for people, residential areas and does not affect the operation of Catania Airport.
——————————————–
Pope Francis Releases New Document Outlining How Pagan Gaia Earth Worship Will Be Combined With The Catholic Church In The Amazon
https://www.nowtheendbegins.com/pope-francis-releases-pan-amazonian-synod-document-outlining-how-pagan-gaia-earth-worship-will-be-combined-catholic-church-amazon/
The Vatican has released the preparatory document for its upcoming Pan-Amazonian Synod of bishops in October, and it contains yet another window into Pope Francis' green-friendly worldview in which he subtly and deceptively turns traditional, biblical Christianity on its head. The Pan-Amazonian document, titled Instumentum Laboris, will do nothing to assuage the fears of these 30-plus brave Catholic leaders. It's classic Francis, peppered with radical political ideas cloaked in religious verbiage and lovingly promoted as "ecotheology."

Pope Francis and his co-laborers at the United Nations truly intend to leave no religion behind. It doesn't matter if you are Buddhist, Hindu, pagan, Christian, Jewish or Muslim. We're all part of the same big family and we just need to learn how to peacefully coexist in the burgeoning new world order. Right?
The people in the Catholic Church are an easy lot to fool and deceived because they have been trained that the popes are 'infallible' when they speak, and that priests can forgive sins, so they don't if ever question them or compare what they say to the Bible. Because if they did, Catholics around the world would realize that Pope Francis is absolutely a false prophet, if not the False Prophet in the book of Revelation. In his desire to see his dream of a One World Religion come to pass in his lifetime, Pope Francis is written a document outlining how unsaved, pagan tribal people in the Amazon are indeed part of the 'body of Christ'.
"So he carried me away in the spirit into the wilderness: and I saw a woman sit upon a scarlet coloured beast, full of names of blasphemy, having seven heads and ten horns. And the woman was arrayed in purple and scarlet colour, and decked with gold and precious stones and pearls, having a golden cup in her hand full of abominations and filthiness of her fornication: And upon her forehead was a name written, MYSTERY, BABYLON THE GREAT, THE MOTHER OF HARLOTS AND ABOMINATIONS OF THE EARTH." Revelation 17:3-5 (KJV)
Pope Francis, starting back in 2014, instituted Islamic prayers to the moon god allah in the Vatican. In 2018, he told a photographer that he was 'the Devil' then walked away laughing about it. In 2019, he called for all Catholic schools to begin teaching about Islam, and he signed a 'Universal Brotherhood' concordat with Sheikh Ahmed al-Tayeb after kissing him on the mouth. Did I say Pope Francis was the False Prophet? Hmm, now that I think about it, he sounds more like Antichrist.
His latest stunner is his Instrumentum Laboris document which says that the pagan Gaia worship of the Earth done by the tribal people of the Amazon fits in perfectly with the teachings and doctrines of the Roman Catholic Church. Francis for some time now has been pushing this New Age gospel, and now he is launching it with the Amazonians.
Pope Francis unleashes his inner pagan in Pan-Amazonian document laying foundation for 'new' Church
FROM LEO HOHMANN: The Vatican has released the preparatory document for its upcoming Pan-Amazonian Synod of bishops in October, and it contains yet another window into Pope Francis' green-friendly worldview in which he subtly and deceptively turns traditional, biblical Christianity on its head. You will recall that just a couple of months ago a group of more than 30 Catholic scholars and clergy signed an open letter to the bishops, pleading that they hold the pope accountable for his anti-Christian, anti-Catholic teachings with regard to marriage, moral teaching, etc. They declared him guilty of at least seven heresies.
A contemplative, attentive and respectful look at the brothers and sisters, and also at nature – the brother tree, the sister flower, the sisters birds, the brothers fish, and even the little sisters like ants, larvae, fungi or insects – allows the Amazonian communities to discover how everything is connected, value each creature, see the mystery of God's beauty revealed in all of them and coexist amicably. chapter II INSTRUMENTUM LABORIS
The Pan-Amazonian document, titled Instumentum Laboris, will do nothing to assuage the fears of these 30-plus brave Catholic leaders. It's classic Francis, peppered with radical political ideas cloaked in religious verbiage and lovingly promoted as "Eco theology."
Among the many strange document proposals are:
In paragraph #98 c) 3,"training centres" in the Amazon where "The teaching of pan-Amazonian indigenous theology is requested in all educational institutions."

In paragraph #98 b) 1."…it is suggested to integrate indigenous theology and ecotheology that prepares them for listening and open dialogue where evangelization takes place."

In paragraph #98 d) 1:  "It is requested to deepen an existing Amazonian Indian theology, which will allow a better and greater understanding of indigenous spirituality to avoid committing the historical errors that ran over many original cultures."

The document exalts the Amazonians' desire to "live in harmony with nature, in dialogue with spirits." (#75)
Reading through Instrumentum laboris, I came away with the impression that Western Christendom, defined by its capitalism and colonialism, represents the world's sinners while the pagan Amazonian Indians represent the saints. We Christians need to be evangelized by them as much as they by us.
It's all about diversity
The document is fraught with references to "Mother Earth" while touting a "New Pentecost" based on the "diversity of religion and culture" in the Amazon region of South America that Francis sees as a template for the world.
I see this as a continuation of the same deception that Francis has spun with his Muslim outreach, only here he is focused on the pagan peoples of the Amazon.
You will recall that just a few months ago we reported that Pope Francis met with the spiritual leader of the world's most important institution on Islamic law, Grand Sheikh Ahmed el-Tayeb of Egypt's al-Azhar University, and assured him that Islam would get the Vatican's utmost respect as a religion of peace. Islam is part of the "diversity of religions" that are "willed by God," the pope and his Muslim partner wrote in their Catholic-Islamic pact.
Now the pope is preparing to meet with Amazonian tribal leaders to assure them that they also are on the right path, part of the kingdom of God, under the same grand umbrella of religious diversity blessed by the Creator.
There are too many disturbing passages in the pre-synod document to go into here but I recommend all Christians read it and familiarize themselves with the vernacular of the current push toward creating a global religion that all can buy into.
The pope and his co-laborers at the United Nations truly intend to leave no religion behind. It doesn't matter if you are Buddhist, Hindu, pagan, Christian, Jewish or Muslim. We're all part of the same big family and we just need to learn how to peacefully coexist in the burgeoning new world order.
Some traditional Catholics are worried about the special accommodations proposed for married priests and female clerics in the Amazon, but there is much more to be concerned about from a broader Christian perspective. READ MORE:
Gaia Worship Instead Of God
The Catholic Church is nothing if not the 'worship of the feminine', with its Mother Church, and Mary goddess, and all the rest of that junk. 
——————————————–
TWILIGHT'S LAST GLEAMING
By Pastor Mike Taylor – http://pastormiketaylor.blogspot.com/
Oh, say can you see the undeniable truth that America is descending into the denouement of twilight's last gleaming?
Anyone with even a modicum of awareness surely can't help but admit, if he is honest, that the sun is setting on the once great American empire. Truthfully, it isn't just the final downfall of America that is breaking upon us. It's also the coming to an end of the entire fallen world system that has been ruined ever since the Garden of Eden where Eve was deceived by the Serpent, and Adam's rebellion resulted in Paradise Lost, thus necessitating God the Son's personal intervention into His creation in order to procure redemption for lost and fallen mankind.
We are the terminal generation. We are the generation that was born to see the rebirth of Israel, God's "super sign" whose rebirth heralded the beginning of the last generation – the generation that would live to see the culmination of all Biblically prophesied events. This is exciting, awe inspiring, and terrifying. It is these very events that are in play, and are almost at fruition, that prove beyond any doubt that indeed we are living in the twilight's last gleaming of the Church Age.
Can you see what's going on? Can you see how close we are to the rapture of the Church and the consequent last seven years – the Time of Jacob's Trouble?
Make no mistake, the Dispensation of Grace is almost finished; the dawning of the great and terrible Day of the Lord is at hand. In looking at where we are, and what is already in play as a nation and a world, it is patently obvious that we are now in the waning light of twilight's last gleaming. Let's look at just a few of these last-of-the-last-days indicators that the Church Age is winding down, and the Day of the Lord is "at hand."
Take for instance, the UN's far-reaching global plans Agendas 21 and 30. These declarations are truly horrifying, both in their blatant power grabs and in their systematic extinction of all personal, family, corporate, and national freedoms.
Both of these documents, Agenda 21 and Agenda 30, DIRECTLY impact every single individual United States citizen (as well as the citizenry of nearly every other nation on earth). From the womb to the tomb – our lives, our children's lives, and our futures have been hijacked by an oligarchy of elitists who have made themselves the "ruling gods" over all people. They alone determine who will live, who will die, and what each person's life is worth.
The Luciferian agendas that this unelected, multinational group of elite megalomaniacs have planned for decades – centuries even – go all the way back to the Knights Templar, to the guilds of the Freemasons. The goals and Agendas of the Order of the Illuminati (begun by Adam Weisapt), along with a multitude of other esoteric orders, are right this moment in the process of being fully implemented. What is now being orchestrated, and is soon to be complete, is nothing less than an Orwellian nightmare that is rapidly forming into the great beast system that will be ruled by none other than the Antichrist himself.
The meticulously detailed plans spelled out in these agendas, outlined in terrifyingly clear detail, expose the truth that the plans of these global architects of the New World Order are already well underway, and are right now being carried out by the very ones who designed these agendas and objectives; those who are the very same ones who are funding and underwriting this multi-trillion dollar (and much more), multi-tentacled gorgon.
All of the UN's ongoing plans are designed to control every area of our culture: governmental, economic, educational, financial, entertainment, and religious. ALL AREAS of life are to be overseen, and all aspects of their control of our culture are spelled out in exquisite, horrifying detail in the very words of the ones who are running this globalist, last days agenda.
These Minions of Chaos have been and are now infiltrating every strata and corner of our culture. Indeed, they are now in governing and leading positions within EVERY ONE of these areas of culture in order that they may fully indoctrinate our culture. Their goal is to completely bring about a seismic paradigm shift in the worldview of every American – in particular our children, from pre-k all the way through post graduate programs, thereby moving America away from the Judeo-Christian roots, morals, and worldviews on which we as a nation were founded.
The very bedrock upon which our Constitution and the rule of law rests is being systematically moved towards a pantheistic, narcissistic, self-absorbed, perpetually needy, always entitled "hive" mentality where personal freedoms, personal motivation and personal responsibility are crushed beneath the behemoth weight of the communistic "hive mind" with the elite oligarchy that masters and controls it. It's all there, spelled out in their own words in the United Nations plans called Agenda 21 and Agenda 30.
Do you know WHY they – the UN globalist puppeteers – aren't worried that the monstrous truth of what they are doing is being put out in plain sight? It's because they know that most Americans are too lazy, too self-absorbed, too incredulous, too indifferent, too enthralled with our own particular favourite "bread and circuses," too apathetic, too afraid or too intimidated to bother to research and read the chilling truths that they have actually published.
And do you know what? The globalists are right. Very few Americans actually care enough to bother to research the truth for themselves.
Well, the uncomfortable and inconvenient fact is that everyone WILL care – and soon, because the colossus of American freedom (both personal and national), along with what's left of our national sovereignty, is haemorrhaging to death from a hundred thousand paper cuts. America is in her agonal stages America, as we have always known her, has been on life support for decades and is now about to flatline for the final time with no chance of ever being revived again.
Tragically, most of the zombified American public desires to simply continue on as usual in their cognitive dissonance; living inside their own little opaque bubbles, hiding from the admittedly uncomfortable yet increasingly apparent reality of just how far gone we are as a nation and a culture. But be warned America: your bubbles of delusion are about to be ruptured, and the America that all of the see-no-evil puppets will witness when they are rudely awakened to harsh reality.
America will soon be forced to see and deal with the truth. Once God's inevitable judgment arrives, it will be a complete and utter shock to the majority. There will be nowhere to run, nowhere to hide when the Lion of Judah roars forth His justice and vengeance upon this evil-loving, God-hating world.
Of course, we "doom and gloom" town criers, we "Debbie Downers" who have been the always maligned, inconvenient watchmen on the wall – the ever-hated, constantly mocked, invariably derided, and the always-to-be-avoided-at-all cost doomsayers – well, we've tried for years to tell the world what's coming.
We, the hated warners of approaching doom, already KNOW. We know what's BEEN happening, what IS happening now, and what is ABOUT to happen. It's too bad that so many others will be so utterly surprised and devastated when the dawning realization of the loss of our sovereign freedoms finally become too obvious for even them to ignore. Tragically, by the time the truth of how things REALLY ARE finally becomes patently clear even to them, it will be far too late.
I could plead yet one more time for everyone to face what is happening right now and what is going to happen to America and to the world at large – most especially what is just over the horizon after the very soon rapture of the Remnant Church occurs – but I already know that these warning cries are, for the most part, a futile effort.
There are very few left, even among those who claim to be believers in Christ, who really want to know the truth of the nearness of the rapture. There are relatively few who dare to face the reality of where we are, both as a Church and a nation. Few realize that we are indeed living in twilight's last gleaming. Everyone will know eventually – and sooner rather than later. Oh, they will know – very soon.
T

wilight is rapidly descending into the night of coming judgment. Requiescat en pace, America. As the New World Order's Antichrist system is rising, the Remnant Church, with increasing fervour, cries

MARANATHA! (come Lord Jesus)