This Happened On Planet Earth…Aug. 2019…End Times Signs

Published on Aug 6, 2019
 

Please Help Support This Ministry:

https://www.paypal.me/watchman1963

Please subscribe to my backup channel:

https://www.youtube.com/channel/UC4nc…

Current Events Linked To Biblical Prophecies. Everything is unfolding just as the bible foretold. Wars, Volcanic Eruptions, Earthquakes, Extreme Weather, Christian Persecution, Violence and more!
Matthew 24:3-14 3 Now as He sat on the Mount of Olives, the disciples came to Him privately, saying, "Tell us, when will these things be? And what will be the sign of Your coming, and of the end of the age?" 4 And Jesus answered and said to them: "Take heed that no one deceives you. 5 For many will come in My name, saying, 'I am the Christ,' and will deceive many. 6 And you will hear of wars and rumours of wars. See that you are not troubled; for all[a] these things must come to pass, but the end is not yet.
7 For nation will rise against nation, and kingdom against kingdom. And there will be famines, pestilences,[b] and earthquakes in various places. 8 All these are the beginning of sorrows. 9 "Then they will deliver you up to tribulation and kill you, and you will be hated by all nations for My name's sake. 10 And then many will be offended, will betray one another, and will hate one another.
11 Then many false prophets will rise up and deceive many. 12 And because lawlessness will abound, the love of many will grow cold. 13 But he who endures to the end shall be saved. 14 And this gospel of the kingdom will be preached in all the world as a witness to all the nations, and then the end will come.
————————————————–
INDIA AND PAKISTAN WAR ON THE BRINK – INDIA CLAIMS KASHMIR
Kashmir Article 370 LIVE UPDATES | India Today Live | English News Live

Started streaming on Jul 8, 2019
 

Home Minister Amit Shah has proposed to remove Article 370 that gives special status to Jammu and Kashmir. The government has also decided to bifurcate the state of Jammu and Kashmir into two Union Territories. The announcement made by Amit Shah in the Rajya Sabha triggered chaos and massive protests in Parliament. The announcement of J&K reorganisation was made after Prime Minister Narendra Modi held a crucial Cabinet meeting at his 7, Lok Kalyan Marg residence along with the other members of the Cabinet Committee on Security (CCS). Here are live updates of all developments: Watch the latest live English news and updates on India Today.

#IndiaToday #IndiaTodayNews #LiveNews #LiveUpdates
————————————————–
Bible Prophecy Update, August 4th, 2019

After addressing two significant developments, Pastor J.D. offers encouragement to those who are weary waiting for the Lord's return. The communion service is included.
————————————————–
LATEST WORLD NEWS CLIPS – ARTICLES – TUESDAY AUGUST 06th 2019
John 8:32 And ye shall know the truth, and the truth shall make you free
"My people are destroyed for lack of knowledge" (Hosea 4:6)
1Cor. 12:3 Wherefore I give you to understand, that no man speaking by the Spirit of God calleth Jesus accursed: AND THAT NO MAN CAN SAY THAT JESUS IS THE LORD, BUT BY THE HOLY GHOST.
THE TRIBULATION OF THE UNJUST (Those who have rejected Jesus Christ as their Saviour) IN THE BOOK OF REVELATION CHAPTER'S 6 to 22:
TRIBULATION IS COMING AND THE REMOVAL OF THE CHURCH IS IMMINENT.
THE GREAT "DECEPTION" IS READY TO BE IMPLEMENTED BY THE ONE WORLD GOVERNMENT. ARE YOU READY FOR JESUS CHRIST RETURN
Rev. 3:10 Because thou hast kept the word of my patience, I also will keep thee from the hour of temptation, which shall come upon all the world, to try them that dwell upon the earth:
Luke 12:37 Blessed are those servants, whom the lord when he cometh shall find watching: verily I say unto you, that he shall gird himself, and make them to sit down to meat, and will come forth and serve them
so won't you accept Jesus now and be removed from that event and live forever with Jesus in the Family of God?
2 "(For he saith, I have heard thee in a time accepted, and in the day of salvation have I succoured thee: behold, now is the accepted time; behold, now is the day of salvation.)" (2nd Corinthians 2:6)
——————————————-
DAILY CHRISTIAN BIBLICAL QUESTIONS AND ANSWERS:
——————————————-
CLASS DIFFERENCES IN HEAVEN?
QUESTION:    I was just reading one of your answers where the writer was concerned about class differences in heaven based on our works for the Kingdom after we are saved. It brought to mind the parable Jesus taught about the workers who were hired late in the afternoon receiving the same wage as those who went to work early in the morning. The early birds complained, but the owner of the field said it was his field and his money, and he could pay whatever he wished to whomever he wished. It seems to me that this teaches that the Blessed will not make individual comparisons regarding who gets the most rewards in the Kingdom or in Eternity. What do you think?
ANSWER:    The Parable of the Workers In The Vineyard (Matt. 20:1-16) is actually about the fact that no matter when in our lives we accept the Lord's pardon for our sins, we get the same package of benefits as everyone else. Those who have a lifetime of religious work will find themselves no more completely saved than those who confessed with their dying breath. This is because it's our faith that saves us, not our work.
Even so, you're right in saying that none of us will feel any envy, jealousy or animosity toward another believer. These are emotions of the sin nature from which we'll have been freed in the resurrection/rapture.
IS THERE A RULING CLASS IN HEAVEN?
QUESTION:    My question is based on 2 Tim 2.12. Its a popular view in my church that if you suffer in this life, and respond well to it, you will be rewarded by becoming part of a ruling class in heaven. This sound fine except that isn't it true that all members of the church will enjoy the same privilege regardless of their life experience (Rev. 1:6)? I am not able to find support for such a hierarchy of believers in Heaven. Is there such a thing?
ANSWER:    This teaching is not exactly accurate. All believers are considered to be part of the ruling class. In Ephesians 2:6 Paul said we've been seated with Christ on His throne, and as you said in Rev. 1:6 we're referred to as kings and priests. Rev. 5:10 says we'll reign on Earth. 2 Timothy 2:12 simply agrees that we will reign with Christ.
But there is a special reward for those who stand the test of persecution. James 1:12 explains this.
Blessed is the one who perseveres under trial because, having stood the test, that person will receive the crown of life that the Lord has promised to those who love him.
This is one of five crowns that believers can receive at the bema seat judgment after the rapture. Personally, I don't believe these crowns entitle us to become part of an elite class in Heaven.
RULING IN THE MILLENNIUM
QUESTION:    Are the Christians of today included in the group that will rule with Jesus in the New Jerusalem during the Millennium? It is unclear to me because Rev. 20:4 mentions "beheaded" Christians during the Tribulation period and I'm not sure if when Jesus was speaking to His disciples about them ruling with Him if that includes the Christians of today.
Thank you in advance for your time and any light you are able to shed on this question.
ANSWER:    Those who will rule and reign with the Lord during the Millennium are all in the Church and will inhabit the New Jerusalem. We are called Kings and Priests in Rev. 5:10.
I saw thrones on which were seated those who had been given authority to judge. And I saw the souls of those who had been beheaded because of their testimony for Jesus and because of the word of God. They had not worshiped the beast or his image and had not received his mark on their foreheads or their hands. They came to life and reigned with Christ a thousand years.
The ones who were beheaded, referred to in Rev. 20:4, are called Tribulation saints. By placing the word "and" at the beginning of the 2nd sentence in verse 4, John showed that they are not part of the group seated on thrones in the first sentence.
Since John has already mentioned the 24 elders who represent the Church 12 times, I believe the first group in verse 4 to be the disciples. In Matt.19:28 Jesus promised that at the renewal of all things, (The Millennium) the disciples would sit on 12 thrones and judge the 12 tribes of Israel.
Although the Tribulation Saints will reign with the Lord (and us) they are only called priests (Rev. 20:8) not Kings and Priests like the Church. Rev. 7:14-15 says that Tribulation Saints serve God in His Temple. Only the Church is given the privilege of sitting on the Lord's throne with Him (Ephes. 2:6) co-heirs in His inheritance (Romans 8:17).
————————————–
NEWS CLIPS OBTAINED FROM MANY SOURCES – INCLUDING

Tracking bible prophecy.org
Rapture Ready News
Prophecyupdate.Com
Main News Channels
End Times Headlines
Prophecyupdateblogspot.com
Stevequayle.com
Gracethrufaith.com
Nowtheendbegins.com
Other Christian Sites
(CLICK ON) LATEST DAILY NEWS CLIPS:
ISRAEL NEWS:
THE MIDDLE EAST PEACE PLAN IS "ANTI GOD" – (GOD WILL NOT ALLOW JERUSALEM TO BE DIVIDED).
ZECHARIAH 12:2-3
WORLD TERRORISM – WARS
GENERAL WORLD NEWS:
WORLD FINANCE:
MASSIVE EARTH CHANGES/EARTHQUAKES/VOLCANOES ETC:
2Chr. 7:13 If I shut up heaven that there be no rain, or if I command the locusts to devour the land, or if I send pestilence among my people;
2Chr. 7:14 If my people, which are called by my name, shall humble themselves, and pray, and seek my face, and turn from their wicked ways; then will I hear from heaven, and will forgive their sin, and will heal their land
CHRISTIAN AND RELIGIOUS WORLD NEWS:
Matt. 24:9 Then shall they deliver you up to be afflicted, and shall kill you: and ye shall be hated of all nations for my name's sake.
Matt. 24:10 And then shall many be offended, and shall betray one another, and shall hate one another
EXTRA WORLD – ALTERNATIVE NEWS:
————————————————-
WORLD – PROPHETIC NEWS ARTICLES PRESENTATION – TUESDAY AUGUST 06th 2019
MIDDLE EAST AND WORLD WAR LOOMING THE BUILD UP TO PSALM 83  – ISAIAH 17 AND GOG OF MAGOG WARS EZEKIEL 38:
THE WHOLE WORLD IS UNSTABLE FINANCIALLY, POLITICALLY, PHYSICALLY, MORALLY, GODLY: – AND BECOMING MORE SO DAILY. (WE ARE IN THE BEGINNING OF SORROWS (MATT 24:8)
THE BIBLE STATES THAT IT WILL ONLY GET WORSE BEFORE THE START OF THE TRIBULATION OF MANKIND – (REVELATION 6)
Matt. 24:6 And ye shall hear of WARS AND RUMOURS OF WARS: see that ye be not troubled: for all these things must come to pass, but the end is not yet.
Matt. 24:7 FOR NATION SHALL RISE AGAINST NATION, AND KINGDOM AGAINST KINGDOM: and there shall be famines, and pestilences, and earthquakes, in divers places.
ISAIAH 17/PSALM 83:
THE DESTRUCTION OF DAMASCUS and
Muslim Countries in the Middle East will launch an attack on Israel
JEREMIAH 49:
PROPHECY OF ELAM – (Possible Attack on Iran's Nuclear Program
————————————————–
INTEL:

CHINA TO INVADE HONG KONG WITHIN HOURS

AS RIOTS TURN VIOLENT
Intelligence estimates are coming in fast and furious as the Civil Disobedience taking place in Hong Kong continues to escalate in violence.  Intelligence reports the People's Liberation Army (PLA) has massed tens of thousands of troops in Shenzen, on the border outside Hong Kong "and will invade within hours."
PEOPLE OF HK NEED TO BE PREPARED FOR A MASSIVE CHANGE IN THEIR FREEDOMS. 
THERE IS A CAPITAL FLIGHT RIGHT NOW FROM BOTH CHINA AND HONG KONG, MARKETS ARE COLLAPSING, TRUMP THREATENS CHINA WITH MORE TARIFFS.
GET READY, THE WORLD IS ENTERING IN A VERY DANGEROUS PHASE.
————————————————–
BREAKING NEWS:

INDIA ABSORBS KASHMIR;

WAR WITH PAKISTAN NOW FOREGONE CONCLUSION
India has taken steps to officially end the special status of Kashmir, and to ABSORB the contested region into India proper.  The India Parliament will revoke Article 35A of their Constitution and Repeal section 370 which gave autonomy and special status to Kashmir.
Put simply, India is exerting is sovereignty over Kashmir and Jammu in whole. India will most likely move to consolidate its claim and move troops in to take possession. No word yet  concerning the Aksai Chin, the area seized by Pakistan but then ceded to China, so it remains unknown.
Pakistan's reaction to this is expected to be outright, full scale war.
Further developments will be posted below as updates.  Check back.
UPDATE 8:11 EDT –
Autonomy and special status for Kashmir has been revoked. President Ram Nath Kovind has signed the official notification abrogating Article 370.
After moving the resolution to revoke Article 370 from Jammu and Kashmir, Union Home Minister Amit Shah on Monday proposed the division of Jammu and Kashmir into two Union Territories – Ladakh and Jammu and Kashmir. The Home Minister proposed that the union territory of Ladakh will be without legislature while the union territory of Jammu and Kashmir will be created with the legislature.
Home Minister Amit Shah said that the Ladakh division of J&K has a large area but is sparsely populated with very difficult terrain. Before making the big announcement, he stressed that there has been a long pending demand of people of Ladakh to give it the status of union territory to enable them to realize their aspirations.
Further explaining its proposal to bifurcate the state, the government added, "Further, keeping in view the prevailing internal security situation, fueled by cross border terrorism in the existing state of Jammu and Kashmir, a separate Union Territory for Jammu and Kashmir is being created. The Union Territory of Jammu and Kashmir will be with the legislature."
UPDATE 8:15 AM EDT –
FURTHER 8000 TROOPS TO BE AIRLIFTED TO KASHMIR IMMEDIATELY
***** FLASH *****
Update 9:28 AM EDT—
If nuclear weapons are detonated by India, Pakistan or both – even in a limited war – radioactive fallout would reach the US West coast in 5-7 days, and the full US within three days after that.  Americans would need Breathing filter masks and plastic coverings on inside of windows to keep fallout out of bodies and out of homes. $8 Masks available HERE
UPDATE 11:13 AM EDT—
INDIA'S NEXT STEP SHOULD BE TO TAKE BACK TERRITORY SEIZED BY PAKISTAN – Submaranian Swami, Indian Parliament member 
——————————————–
LATEST RELATED NEWS CLIPS:
————————————–
U.S. equity futures slumped, European stocks tumbled and Asian markets were in freefall on Monday, after China finally struck back in its trade dispute with America, letting its currency plunge below the key psychological level of 7 vs the USD.
This unexpected escalation by Beijing, which sent the Yuan to a level last seen in 2008, spooked a selling panic across global risk assets, sending the S&P below 2,900, and world markets in a sea of red…Earlier in the session, Asian shares suffered their steepest daily drop in 10 months, with MSCI's broadest index of Asia-Pacific shares outside Japan sinking 2.5% to depths not seen since late January. Japan's Topix tumbled 1.8% to lowest close since Jan. 4 as the yen surged. Hong Kong's Hang Seng Index lost 2.9% after protesters moved to shut down the city with a general strike. The Philippines' benchmark was the region's worst performer, dropping 3%. Investors moved to risk-off mode as the U.S.-China trade war escalated after U.S. president Donald Trump ratcheted up rhetoric by saying that he could boost levies on China to a "much higher number." To counter the threat, China asked state-owned enterprises to suspend imports of U.S. agricultural products. South Korea's Kospi Index declined 2.6% as the won weakened below 1,200 to the greenback for the first time since Jan. 2017.
And with S&P futures were down 1.4%, sliding below 2,900, the VIX index rose to 21.2%, its highest since May 9, while Europe's equivalent hit its highest since early January.
DEVELOPING-NATION STOCKS FELL FOR A NINTH DAY, THE LONGEST STREAK OF LOSSES SINCE DECEMBER 2015. "There is probably more pain to come for EM currencies" given the unwinding of carry trades, reduction in growth exposure through equities and build-up in speculative wagers, Jason Daw, the Singapore-based head of emerging-markets strategy at Societe Generale SA, wrote in a report. "The strong policy signal by China has put the renminbi back in the driver's seat; it will be a leader in the global currency cycle for the foreseeable future."  Sterling hovered near 2017 lows at $1.2117, pressured by concerns about Britain exiting the EU without a trade deal in place.
MARKET SNAPSHOT
S&P 500 futures down 1.3% to 2,894.00

STOXX Europe 600 down 2% to 370.54

MXAP down 2% to 152.42

MXAPJ down 2.5% to 491.47

Nikkei down 1.7% to 20,720.29

Topix down 1.8% to 1,505.88

Hang Seng Index down 2.9% to 26,151.32

Shanghai Composite down 1.6% to 2,821.50

Sensex down 1.4% to 36,616.90

Australia S&P/ASX 200 down 1.9% to 6,640.30

Kospi down 2.6% to 1,946.98

German 10Y yield fell 2.2 bps to -0.517%

Euro up 0.3% to $1.1140

Italian 10Y yield fell 3.9 bps to 1.19%

Spanish 10Y yield fell 2.2 bps to 0.224%

Brent futures down 1.3% to $61.11/bbl

Gold spot up 1.2% to $1,457.46

S. Dollar Index down 0.2% to 97.87
Major European bourses have begun the week firmly in negative territory [Euro Stoxx 50 -1.4%] following on from a downbeat Asia-Pac handover after market sentiment took a hit from dwindling trade hopes as China asked state-run purchasers to halt US farm goods imports.
——————————————–
German Foreign Minister Heiko Maas on Monday reiterated that Germany would not join a U.S.-led naval mission in the Strait of Hormuz, adding that Berlin favored a European mission but warned it was rather difficult to make progress on that.
"At the moment the Britons would rather join an American mission. We won't do that," Maas told reporters.
"We want a European mission," he said, adding that the issue was not off the agenda but it would take time to convince the European Union to carry out such a mission.
The U.S. Embassy in Berlin said on Tuesday the United States had asked Germany to join France and Britain in a mission to protect shipping through the strait and "combat Iranian aggression". Germany rejected the request.
——————————————–
Another regional conflict could be brewing between India and Pakistan along the Line of Control (LoC) that separates Kashmir. Pakistan Prime Minister Imran Khan on Sunday requested the international community to mediate the developing crisis as India continues to strengthen its military forces in Kashmir and ordered tourists and pilgrims to leave the Jammu and Kashmir state.
"President Trump offered to mediate on Kashmir. This is the time to do so as the situation deteriorates there and along the LoC with new aggressive actions being taken by Indian occupation forces. This has the potential to blow up into a regional crisis," Khan tweeted.
Khan accused India on Saturday of shelling and using cluster bombs on civilians across densely populated areas on the LoC. He asked the United Nations to monitor the situation. 
Pakistan's military released images of the cluster bomb's submunitions that were unexploded on the Pakistan side. Other photos surfaced on social media of a town in Pakistan being shelled by Indian forces late last week.
"Use of cluster bombs by Indian Army violating international conventions is condemnable," Major General Asif Ghafoor, chief spokesman for Pakistan's armed forces, tweeted.
India has denied the use of cluster bombs, which releases explosive bomblets that are intended to kill people and destroy vehicles. These weapons are banned under the Geneva Convention governing international warfare.
Pakistan's accusations this weekend come after India claimed Pakistani terrorists were preparing attacks on Hindu pilgrims in Kashmir, leading to a significant build-up of Indian forces in the area with the mandatory evacuation of tourists in the region on Saturday.
Several Indian television outlets have reported that Indian military reinforcements are arriving in the Himalayan territory amid threats of conflict with Pakistan. Students in the Himalayan Valley were told to leave their schools this weekend amid escalating threats.
Britain and Germany issued travel warnings this weekend to the region.
According to The Intel Crab, "Civilians living up to 5 kilometers (3.1 miles) away from the LoC in #Pakistan are told by local authorities to arm themselves and prepare for self-protection following recent skirmishes with #India."
Civilians living up to 5 kilometers away from the LoC in #Pakistan are told by local authorities to arm themselves and prepare for self protection following recent skirmishes with #India. pic.twitter.com/iKmH3WAANL
— 𝙏𝙝𝙚 𝙄𝙣𝙩𝙚𝙡 𝘾𝙧𝙖𝙗 (@IntelCrab) August 4, 2019
The India Times reported Saturday that Indian Armed Forces had deployed howitzer artillery pieces in response to what they say Pakistan has broken ceasefire agreements.
Video of the aftermath of Indian shelling at a small town along LoC.
— Hanan Khan Khattak (@hanankhattak999) July 31, 2019
More footage shows Indian forces shelling Pakistani military bunkers.
— Umaisar Gull (اُمیسر گُل) (@Umaisar_Gull) August 1, 2019
Another video shows Indian forces shelling the Neelum–Jhelum Hydropower Plant in Pakistan
Indians are targeting the Neelam Jehlum project Dam….30 km inside from the LOC….
Why is there no protest or mention of this by our FO? This is a grave provocation..and a war crime.. pic.twitter.com/kDk3CsHNMA
— Zaid Hamid (@ZaidZamanHamid) August 2, 2019
Several Twitter accounts posted pictures of the cluster bombs that were reportedly used by India.
India is violating Geneva Convention and international humanitarian Law by targeting Civilians across LOC with Cluster Ammunition#IndiaUsingClusterBombs pic.twitter.com/rlc6Sh2bno
— Rana Irzam (@IrzamMaqbool) August 3, 2019
— MuNeeB JaN🇵🇰🇵🇰 (@MuneebJan11) August 4, 2019
——————————————–
INDIA WARNS OF TERROR THREAT: ORDERS TOURISTS TO LEAVE KASHMIR
Thousands of people, including tourists and Hindu pilgrims, are leaving Indian-administered Kashmir after local officials issued a security alert. 
Indian authorities warned of a "terror threat" against Hindu pilgrims heading to the Amarnath shrine. 
Militants backed by Pakistan were planning an attack on the annual pilgrimage, officials have said.
India accuses Pakistan of backing militant groups based in Kashmir, something denied by Pakistan.
The 45-day pilgrimage began on 1 July and about 300,000 pilgrims have visited the cave shrine, located high in the Himalayan mountains, according to AP news agency.
Kashmir's government has advised them to leave the area "immediately", causing panic as visitors scramble to organise transport.
Around 20,000 Hindu pilgrims and Indian tourists, as well as more than 200,000 labourers, were in the process of leaving the region, a local government official told Reuters news agency.
"In the interest of safety and security of the tourists and Amarnath Yatris [pilgrims], it is advised that they may curtail their stay in the [Kashmir] valley immediately," Kashmir's home secretary, Shaleen Kabra, said in a statement.
Security measures, including the deployment of 10,000 extra troops, were implemented by the Indian government ahead of the Hindu pilgrimage. 
India has long accused Pakistan of funding armed militants in Kashmir, a disputed territory claimed by both countries. 
On Saturday, Britain and Germany warned their citizens against travelling to Kashmir. 
Both India and Pakistan claim all of Muslim-majority territory of Kashmir, but control only parts of it.
The countries have been at war four times since the partition following the end of British rule in 1947, and Kashmir, located mostly in the Himalayan mountains, has been a key factor in the conflicts. 
——————————————–
The UAE and Saudi Arabia have quietly embarked on talks with Tehran, after waiting in vain for two months for US forces to punish Iran for attacking their oil facilities. DEBKAfile's sources report that Gulf states, led by the United Arab Emirates and Saudi Arabia, have concluded that the Trump administration's goals are not consistent with their own. 
An official in Abu Dhabi commented this week: "If this [negotiations with Iran] is what Washington is after, we have no interest in participating in his maritime security coalition plan for the Gulf, since its deterrent power will be extremely limited."
The US-led coalition force has indeed been slow to take off because it is either spurned or ignored by most of the governments invited to join.
The UAE crown prince Sheikh Muhammed bin Ziyad (MbZ) was the first to break away for an independent initiative. DEBKAfile's intelligence sources report that a UAE delegation arrived in Tehran on July 30 to meet Iranian leaders first time in six years of animosity. They discussed the security of navigation in the Gulf, the Strait of Hormuz and the gateway to the Red Sea through the Straits of Abu Mandeb. According to our sources, Abu Dhabi marked the rapprochement by withdrawing its military forces from Yemen and handing over the islands in the mouth of Mandeb and a section of the Saudi western shore to a Yemeni militia, some of whose members were once associated with the pro-Iranian Houthi insurgents.
These developments encouraged Tehran, our exclusive sources report, to turn secretly to Saudi Crown Prince Muhammed Bin Salman and propose positive talks like those underway with the UAE. There are first signs that MbS is seriously considering the offer.
This flip flop by Washington's two senior allies in the Gulf reduces the Trump Administration's levers against Tehran to sanctions. Iran has meanwhile managed to break out of the international isolation imposed by the US. 
This turn of events bears heavily on Israel's drive against Iran and the personal standing of Prime Minister Binyamin Netanyahu at a time that he is leading his Likud party in a campaign for re-election in September.
The Netanyahu-Trump strategic partnership and its ties with the Gulf Arab lineup against Tehran are critical elements for showcasing in his campaign. The turnabout in the Gulf, when it sees the light of day, may put the prime minister on the spot. He will have to explain why Israel has come out as the only nation in the region willing to engage Iran militarily and how come he has lost the active backing of Washington, Riyadh or Abu Dhabi. His most likely option will be to talk up the economic and tech aspects of the ties he has developed with Gulf nations as the strongest element of the alliance.
——————————————–
Despite its military defeat in the Middle East, the Islamic State retains the ability to launch "complex international attacks" and will likely do so this year, according to a new report by a United Nations monitoring team. 
These attacks will occur in "unexpected locations" around the world, says the report, which was authored by a committee of the UN's Security Council that monitors the impact of UN-imposed international sanctions designed to weaken the Islamic State, al-Qaeda and groups aligned with them.
On April 21 of this year, the Islamic State (known also as the Islamic State of Iraq and Syria, or ISIS) claimed responsibility for nine suicide blasts that targeted Catholic churches and five-star hotels in Sri Lanka's western and eastern coastal regions. The near-simultaneous bombings killed 258 people and injured over 500. They are believed to constitute the bloodiest terrorist attack in Sri Lanka's history. 
But the United Nations report published on Wednesday claimed that the Sri Lanka attacks were the beginning of a worldwide campaign by ISIS, which will continue to occur throughout 2019. 
The absence of major ISIS attacks after April 21 is a temporary "abatement", says the report, and will likely end before the this year concludes. Between now and then, "more Islamic State-inspired attacks will occur", it notes. Since the fall of its self-styled caliphate in the Middle East, the militant Sunni group has maintained a sophisticated online media profile and propaganda campaign and continues to "aspire to have global relevance", according to the report. To achieve this aim, the Islamic State's leadership believes that the group must continue to carry out large-scale international attacks. In their effort, ISIS planners are assisted by the group's substantial fortune, which is estimated to approach $450 million. These funds are being used to sponsor terrorist operations by ISIS affiliates in Asia, Africa and the Middle East, the report claims.
In an earlier intelligence report published in August of last year, the United Nations warned that the Islamic State had recovered from its recent defeats in the battlefield and retained as many as 30,000 committed members in Iraq and Syria alone. The report appeared to contradict earlier proclamations by the Iraqi government that the war against the group had been won. Similar proclamations were issued last year by United States President Donald Trump, who said that the war against the militant Sunni group was "98 percent" over.
——————————————–
Weeks-long protests in Hong Kong over a controversial extradition bill escalated on Sunday. Protesters tried to block major tunnels as well as taking aim at public transport networks and crucial industries.
The protests continue in Hong Kong for the ninth weekend in a row. Sunday night has seen violent altercations between law enforcement and demonstrators who tried to block traffic and besiege police stations throughout the city. Over 20 people were arrested for various offenses, including assault and participation in unlawful assemblies.
Earlier Sunday was no less turbulent, as an authorized march of the anti-extradition bill protesters yet again turned into scuffles with the police. As the peaceful procession ended some of the protesters blocked roads in the town of Tseung Kwan O in the New Territories, erected barricades and pelted a local police station with stones and other objects.
Police, in turn, responded with tear gas. Law enforcement had to deal with several simultaneous unauthorized gatherings throughout the region, deploying the gas in at least one more location during a separate rally in the island's Western district.
The protesters spray painted traffic lights in an attempt to render them inoperable to disrupt the city's traffic, as well as blocked major roads, including the Cross-Harbour Tunnel, that links Hong Kong island and Kowloon peninsula.
While the controversial extradition bill has been suspended amid the unrest, the protesters now demand the legislation to be scrapped altogether, as well as call for more "democracy" in the autonomous region. The protests are likely to spill over into Monday when a general strike – 'advertised' as the 8/5 Strike – is set to take place.
The city is likely to face a major disruption of traffic, commuters and other services amid the strike, since it's likely to attract a vast number of participants. The strike is expected to heavily affect air traffic as well, and many flight departures are already shown as cancelled for Monday.
"This is a citywide strike. Judging from the 1 million turnout for the June 9 march, I reckon the number of people joining the strike might reach 500,000," Carol Ng Man-yee, chairwoman of pro-democracy Confederation of Trade Unions (CTU), said as quoted by the South China Morning Post newspaper.
The government of Hong Kong has warned that the ongoing protests could devolve into a "very dangerous situation" after demonstrators filled the streets, squaring off with riot police as traffic came to a complete standstill. 
🇭🇰 HAPPENING NOW: Riot police fire tear gas in Hong Kong's Causeway Bay district on the 9th consecutive weekend of #HongKongProtests #香港 #反送中 pic.twitter.com/EdmeuE5hoO
— Bloomberg TicToc (@tictoc) August 4, 2019
Sunday marked the third consecutive day of demonstrations out of a nine-week protest which began with outrage over a controversial bill which would have allowed suspects to face extradition to mainland China – a measure which has been paused but not taken off the table. Since then, demonstrators have demanded that arrested protesters be exonerated, along with the implementation of universal suffrage. 
Protesters staged two massive rallies on opposite sides of the city, according to the Wall Street Journal. 
Thousands marched in the largely residential area of Tseung Kwan O while more rallied in Kennedy Town on the west side of Hong Kong Island.
In the city's Western district, police fired tear gas to disperse protesters who deviated from the approved rally location. Later, many suddenly decided to head to Causeway Bay, a popular shopping and entertainment district, occupying a busy thoroughfare. Sirens blared across the city as a group of protesters blocked the entrance to the cross-harbor tunnel, causing a massive traffic jam. –WSJ
On Sunday night, Hong Kong authorities said that the unrest was a "blatant violation of law, wanton destruction of public peace and violent attacks on the police will harm Hong Kong's society, economy and our people's livelihood," adding "Such acts have already gone far beyond the limits of peaceful and rational protests for which the government and general public will not condone under any circumstances." 
"Otherwise they will push Hong Kong into a very dangerous situation."
On Saturday, police and protesters clashed across five districts, with multiple police stations besieged and hundreds of activists confronting riot police.  
The antigovernment protest movement has appeared to gain steam even as police use more aggressive tactics to bring it to heel. After tense confrontations last weekend, police arrested dozens and took what many here viewed as a hard-line step by charging them with crimes that carry prison terms of as long as 10 years. Police said they arrested more than 20 people in relation to Saturday's protests, including for unlawful assembly and assault. –WSJ
——————————————–
The transition in recent years from a unipolar to a multipolar world order has created international tensions that seem to threaten to escalate into clashes between regional and global powers.
Concerning tensions between the US and Iran and the resulting threats of war, these should be taken as bluster and bluff. America's European allies are heavily involved in Iran and depend on the Middle East for their oil and gas imports. A US war against Iran would have devastating consequences for the world economy, with the Europeans seeing their imports halved or reduced.
As Professor Chossudovsky of the strategic think tank Global Research has so ably argued, an attack on Iran is unsustainable, as the oil sectors of the UAE and Saudi Arabia would be hit and shut down. Exports would instantly end after the pipelines going West are bombed by the Houthis and the Strait of Hormuz closed. The economies of these two countries would implode and their ruling class wiped out by internal revolts.
The state of Israel as well as US bases in the region would see themselves overwhelmed with missiles coming from Syria, Lebanon, the Golan Heights and Iran. The Tel Aviv government would last a few hours before capitulating under the pressure of its own citizens, who, like the Europeans, are unused to suffering war at home.
With an election looming, Trump cannot risk triggering a new conflict and betraying one of his most important electoral promises. The Western elite does not seem to have any intention of destroying the petrodollar-based world economy with which it generates its own profits and controls global finance.
It is telling that Washington, London, Tel Aviv and Riyadh have to resort to numerous but ultimately useless provocations against Iran, as they can only rely on hybrid attacks in order to economically isolate it from the rest of the world.
Paradoxically, this strategy has had devastating consequences for the role of the US dollar as a reserve currency together with the SWIFT system. In today's multipolar environment, acting in such an imperious manner leads to the acceleration of de-dollarization as a way of circumventing sanctions and bans imposed by the US.
A reserve currency is used to facilitate transactions. If the disadvantages come to exceed the benefits, it will progressively be used less and less, until it is replaced by a basket of currencies that more closely reflect the multipolar geopolitical reality.
The warmongers in Washington are exasperated by their continuing inability to curb the resilience and resistance of the people in Venezuela, Iran, Syria, North Korea and Donbass, countries and regions understood by the healthy part of the globe as representing the axis of resistance to US Imperialism.
——————————————–
Back in 1983, approximately 50 corporations controlled the vast majority of all news media in the United States.
Today, ownership of the news media has been concentrated in the hands of just six incredibly powerful media corporations. These corporate behemoths control most of what we watch, hear and read every single day.
They own television networks, cable channels, movie studios, newspapers, magazines, publishing houses, music labels and even many of our favorite websites. Sadly, most Americans don't even stop to think about who is feeding them the endless hours of news and entertainment that they constantly ingest.
Most Americans don't really seem to care about who owns the media. But they should. The truth is that each of us is deeply influenced by the messages that are constantly being pounded into our heads by the mainstream media. The average American watches 153 hours of television a month.
The six corporations that collectively control U.S. media today are Time Warner, Walt Disney, Viacom, Rupert Murdoch's News Corp., CBS Corporation and NBC Universal. Together, the "big six" absolutely dominate news and entertainment in the United States.
But even those areas of the media that the "big six" do not completely control are becoming increasingly concentrated. For example, Clear Channel now owns over 1000 radio stations across the United States. Companies like Google, Yahoo and Microsoft are increasingly dominating the Internet.
But it is the "big six" that are the biggest concerns. When you control what Americans watch, hear and read you gain a great deal of control over what they think. They don't call it "programming" for nothing.
Back in 1983 it was bad enough that about 50 corporations dominated U.S. media. But since that time, power over the media has rapidly become concentrated in the hands of fewer and fewer people:
In 1983, fifty corporations dominated most of every mass medium and the biggest media merger in history was a $340 million deal. … [I]n 1987, the fifty companies had shrunk to twenty-nine. … [I]n 1990, the twenty-nine had shrunk to twenty three:
[I]n 1997, the biggest firms numbered ten and involved the $19 billion Disney-ABC deal, at the time the biggest media merger ever. … [In 2000] AOL Time Warner's $350 billion merged corporation [was] more than 1,000 times larger [than the biggest deal of 1983]. – Ben H. Bagdikian, The Media Monopoly, Sixth Edition, (Beacon Press, 2000), pp. xx—xxi
Today, six colossal media giants tower over all the rest.  Much of the information in the chart below comes from mediaowners.com.  The chart below reveals only a small fraction of the media outlets that these six behemoths actually own….
These gigantic media corporations do not exist to objectively tell the truth to the American people.  Rather, the primary purpose of their existence is to make money.
These gigantic media corporations are not going to do anything to threaten their relationships with their biggest advertisers (such as the largest pharmaceutical companies that literally spend billions on advertising), and one way or another these gigantic media corporations are always going to express the ideological viewpoints of their owners.
Fortunately, an increasing number of Americans are starting to wake up and are realizing that the mainstream media should not be trusted. According to a poll released by Gallup back in 2010, the number of Americans that have little to no trust in the mainstream media (57%) is at an all-time high.

That is one reason why we have seen the alternative media experience such rapid growth over the past few years. The mainstream media has been losing credibility at a staggering rate, and Americans are starting to look elsewhere for the truth about what is really going on.
Do you think that anyone in the mainstream news would actually tell you that the Federal Reserve is bad for America or that we are facing a horrific derivatives bubble that could destroy the entire world financial system? Do you think that anyone in the mainstream media would actually tell you the truth about the deindustrialization of America or the truth about the voracious greed of Goldman Sachs?
Sure there are a few courageous reporters in the mainstream media that manage to slip a few stories past their corporate bosses from time to time, but in general there is a very clear understanding that there are simply certain things that you just do not say in the mainstream news.
But Americans are becoming increasingly hungry for the truth, and they are becoming increasingly dissatisfied with the dumbed down pablum that is passing as "hard hitting news" these days.
——————————————–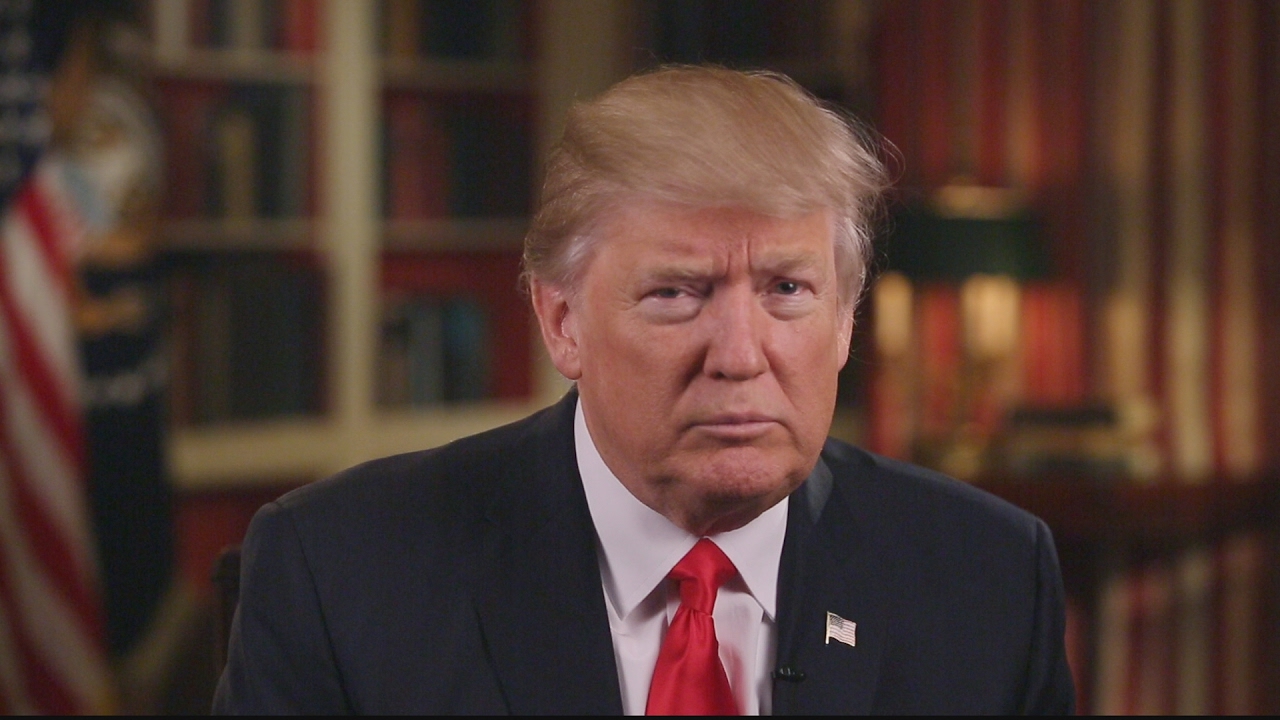 The mass shootings that we just witnessed in Ohio and Texas were unspeakably evil, and it is at times such as these that the nation should be able to unite in mourning.  But instead, the mainstream media and prominent Democrats are rushing to blame President Trump for what happened.  Of course presidents have always been targets for criticism all throughout American history, but with Trump things have been taken to an entirely new level that we have never seen before.  Extreme vitriol is being blasted at Trump 24 hours a day, and those responsible seem to take great joy in what they are doing.  But millions upon millions of Americans actually believe what they are hearing and take these accusations very seriously.  In the end, all of this anger and frustration is inevitably going to explode, and nobody will be able to stop it once it is fully released. (

READ MORE…

)
——————————————–
Whenever a tragic act of violence makes national headlines, the calls to give up more of our freedoms and liberties in exchange for the promise of increased security become deafening.  But if we take another step toward becoming an authoritarian society every time something horrible happens, eventually we won't have any of the basic liberties and freedoms that previous generations of Americans fought so hard to secure for us.  Unfortunately, voices like mine are becoming increasingly rare, and the American people seem to want a society that will shelter them from anything that could possibly go wrong.  Of course there has never been such a society in all of human history, and we won't be able to create one either.  No governmental system can eliminate the problem of evil, and bad things sometimes happen to good people.  And without a doubt, the mass shootings that we witnessed over the weekend were absolutely horrific.  In less than 24 hours, 29 American lives were lost between these two mass shootings, and this has greatly shaken THE ENTIRE NATION… (

READ MORE…

)
——————————————–
Psalm 110
The LORD has sworn and will not change his mind: "You are a priest forever, in the order of Melchizedek." The Lord is at your right hand; he will crush kings on the day of his wrath. He will judge the nations, heaping up the dead and crushing the rulers of the whole earth. He will drink from a brook beside the way; therefore he will lift up his head.
Melchizedek was the King of Salem (later called Jerusalem) and a Priest of the Most High God. (Genesis 14:18) Never has there been another like him on Earth. The name means "King of Righteousness" leading some to believe that it was really a title, and that he was actually Shem, a son of Noah. Being one of only eight people who survived the Great Flood, Shem achieved the longevity of pre-flood humans and outlived eight of the next nine generations of patriarchs including Abraham, so the two could well have met. And it certainly makes sense that Shem would have been a revered figure, the only link they had to the pre-flood world and with first hand knowledge of their Creator to boot.
When Israel was organized as a nation in the Promised Land, God forbade anyone from the Royal family (Judah) from serving as a priest, and anyone from the priestly line of Levi to become a King. But in Zechariah 6 He had the High Priest Joshua act out a prophecy. Instructing that a crown be made and placed on Joshua's head, the Lord said,
"Here is the man whose name is the Branch, and he will branch out from his place and build the temple of the LORD. It is he who will build the temple of the LORD, and he will be clothed with majesty and will sit and rule on his throne. And he will be a priest on his throne. And there will be harmony between the two." (Zech 6:12-13)
Whenever the word Branch appears capitalized in Scripture, it refers to the Messiah. It happens four times, each a foreshadowing of one of the Gospels. He's called a King from David's line in Jeremiah 23:5, pointing to Matthew where Jesus is presented as the Lion of Judah, Israel's Davidic King. In Zechariah 3:8 He's God's servant, as Mark would later depict Him. In Zechariah 6:12 He's a man, looking forward to Luke's portrayal of Jesus as "The Son of Man" and in Isaiah 4:2 He's Lord as He is in John's gospel.
Priests didn't rule, they didn't sit on thrones, and they didn't wear crowns. Only Kings did that. Zechariah's prophecy previews the offices of Priest and King combined in one person, the Messiah. And the two words translated LORD and Lord in verse one of Psalm 110 are meant to show the Father conferring this royal priesthood on the Son, as Jesus Himself hinted in Matthew 22:41-45.   Isaiah 60:6 tells of Him receiving gifts of gold and frankincense in the Millennium, symbolic of these two offices. (The additional gift of myrrh at His birth symbolized His church-age role as Prophet.)
There's neither mention of Melchizedek's ancestors nor his descendants in Scripture, so the writer of Hebrews describes Him as eternal, referring to Psalm 110 as he does. Hebrews 7 suggests Melchizedek as at least a type of Jesus.  Because of this,  some actually see in Melchizedek an Old Testament appearance of our Lord.
However you see Melchizedek, it's important to know that our Lord Jesus will not be alone in this royal priesthood. In 1 Peter 2:9 the church is called
a chosen people, a royal priesthood, a holy nation, a people belonging to God, that you may declare the praises of him who called you out of darkness into his wonderful light.
Mere priests were not considered royalty. And in Revelation 5:10 (KJV) the newly raptured church praises God for making us kings and priests.
Whatever your station in life today, you are appointed to royalty, with all that entails. Will it include wealth, power and privilege? We can only apply earthly standards in guessing. But however it's defined in Heaven, it'll be yours and the experience will surpass your wildest imagination. Hang in there. You don't have long to wait.