This Happened On Planet Earth…July 2019…End Times Signs

Published on Jul 27, 2019
 

Please Help Support This Ministry:

https://www.paypal.me/watchman1963

Please subscribe to my backup channel:

https://www.youtube.com/channel/UC4nc…

Current Events Linked To Biblical Prophecies. Everything is unfolding just as the bible foretold. Wars, Volcanic Eruptions, Earthquakes, Extreme Weather, Christian Persecution, Violence and more!
Matthew 24:3-14 3 Now as He sat on the Mount of Olives, the disciples came to Him privately, saying, "Tell us, when will these things be? And what will be the sign of Your coming, and of the end of the age?" 4 And Jesus answered and said to them: "Take heed that no one deceives you. 5 For many will come in My name, saying, 'I am the Christ,' and will deceive many. 6 And you will hear of wars and rumours of wars. See that you are not troubled; for all[a] these things must come to pass, but the end is not yet.
7 For nation will rise against nation, and kingdom against kingdom. And there will be famines, pestilences,[b] and earthquakes in various places. 8 All these are the beginning of sorrows. 9 "Then they will deliver you up to tribulation and kill you, and you will be hated by all nations for My name's sake. 10 And then many will be offended, will betray one another, and will hate one another.
11 Then many false prophets will rise up and deceive many. 12 And because lawlessness will abound, the love of many will grow cold. 13 But he who endures to the end shall be saved. 14 And this gospel of the kingdom will be preached in all the world as a witness to all the nations, and then the end will come.
————————————————-
Syrian War Report – July 26, 2019: Russian Warplanes Rain Hell On Militants In Western Aleppo
————————————————-
What is happening in our world ? !! v/5 Events from all over the world..
————————————————-
Watchman Report: Kushner's Peace in the Middle East?

Published on Jul 26, 2019
 

Watchman Report: Kushner's Peace in the Middle East? In this week's Prophecy Update from Pastor Tom Hughes, he looks at Jared Kushner's peace plan. Is President Trump's peace plan the final peace plan? Is this the peace plan the Antichrist will confirm? Find out in this weeks Bible Prophecy Update from Pastor Tom Hughes.
————————————————-
LATEST WORLD NEWS CLIPS – ARTICLES – SATURDAY JULY 27th 2019
John 8:32 And ye shall know the truth, and the truth shall make you free
"My people are destroyed for lack of knowledge" (Hosea 4:6)
1Cor. 12:3 Wherefore I give you to understand, that no man speaking by the Spirit of God calleth Jesus accursed: AND THAT NO MAN CAN SAY THAT JESUS IS THE LORD, BUT BY THE HOLY GHOST.
THE TRIBULATION OF THE UNJUST (Those who have rejected Jesus Christ as their Saviour) IN THE BOOK OF REVELATION CHAPTER'S 6 to 22:
TRIBULATION IS COMING AND THE REMOVAL OF THE CHURCH IS IMMINENT.
THE GREAT "DECEPTION" IS READY TO BE IMPLEMENTED BY THE ONE WORLD GOVERNMENT. ARE YOU READY FOR JESUS CHRIST RETURN
Rev. 3:10 Because thou hast kept the word of my patience, I also will keep thee from the hour of temptation, which shall come upon all the world, to try them that dwell upon the earth:
Luke 12:37 Blessed are those servants, whom the lord when he cometh shall find watching: verily I say unto you, that he shall gird himself, and make them to sit down to meat, and will come forth and serve them
so won't you accept Jesus now and be removed from that event and live forever with Jesus in the Family of God?
2 "(For he saith, I have heard thee in a time accepted, and in the day of salvation have I succoured thee: behold, now is the accepted time; behold, now is the day of salvation.)" (2nd Corinthians 2:6)
——————————————-
DAILY CHRISTIAN BIBLICAL QUESTIONS AND ANSWERS:
——————————————-
EXPLAIN THE TRINITY PLEASE
QUESTION:    In the article, "Will God Punish Me for Praying to Jesus?", you say that God is the same as Jesus. I have always had difficulty understanding the trinity. I heard someone say it is sort of like water…Water can have three forms, liquid, gas and ice. They are all different, but they are all water. The same is true for God. He has three forms, Himself, the Holy Spirit and Jesus. Would you say this is a good example of God's trinity?
Why must we pray to God and ask "in the name of Jesus Christ?" Is this simply to acknowledge what Jesus (God) done for us and that we trust in it?
ANSWER:    Everyone has trouble understanding the Trinity because it exceeds our intellectual capability. As humans, we exist in something called the space/time continuum. That means that we're subject to certain laws, one of which is that only one entity can occupy a given place at a given time. It's all we know. So how can God, Jesus, and the Holy Spirit be One, yet Three? All in the same place at the same time in one instant, three vastly different places in the next, and then back to one again? They talk to each other and yet they are each other. It's beyond our comprehension.
Saying that the Trinity is like the 3 forms of water or like the three parts of an egg really doesn't help because the water can't be all three parts at once (at least not for long), and the egg, once separated, can't ever go back to being one.
And yet, the Bible states that God is that way. How this can be is never explained, so we're not asked to understand it. We're just asked to believe it.
By the way, the same is true of several things we use every day and take for granted. For example, no one can completely explain how gravity, electricity or the engine in our car works. But we use them any way, even though we don't understand them.
As for prayer, we aren't required to pray only to God, but Jesus did tell us that whatever we ask for in His name would be given to us. (John 14:13)
PLEASE EXPLAIN THE RAPTURE
QUESTION:    I've never heard any pastor, layman or brethren explain fully the rapture. When it is explained it's always in ethereal terms and without a whole lot of sense. I've of a mind it's not something we can regulate with the many varieties of explanations currently being taught. Hence, I've been skeptical of this phrase as well as the whole concept. Would you like to give me your explanation?
ANSWER:    In a nutshell, here's what the Bible says. In 1 Thes. 4:16-18 Paul wrote that at some point in time Jesus will call both deceased and living believers from the entire Church Age together to meet Him in the air, and from that time on we will always be with Him. In John 14:2-3 Jesus said the place He will take us to is His Father's House. In 1 Cor. 15:51-53 Paul said this will happen instantaneously and without advance warning. At that time the dead will receive new physical bodies and the bodies of the living will be changed from mortal to immortal so we can exist in His presence. From 1 Thes. 1:10 and Rev. 3:10 we learn that the reason for this is to take us away from both the time and place of the judgements that are coming upon the Earth, so He'll come for us before these judgements begin.
Next to His promise to save us from the penalty due us for our sins, this is the most important promise the Lord has made to us. At the moment we came to belief He placed His Spirit within us as a guarantee that this will happen, whether we understand it or not.
PLEASE EXPLAIN GENESIS 3:15
QUESTION:    Can you please explain the following verse regarding God's prophesy about Eve in Genesis 3:15 to me please?
"And I will put enmity between thee and the woman, and between thy seed and her seed; he shall bruise thy head, and thou shalt bruise his heel."
ANSWER:    This is the first promise of the Messiah, saying that an offspring of the woman's would be the serpent's undoing.
From our knowledge of human reproduction we can see a hint of the virgin birth here, as the seed is normally a male's contribution to reproduction, the woman's being the egg. Although the Messiah would not escape uninjured from the battle, the serpent would suffer a fatal blow.
————————————–
NEWS CLIPS OBTAINED FROM MANY SOURCES – INCLUDING

Tracking bible prophecy.org
Rapture Ready News
Prophecyupdate.Com
Main News Channels
End Times Headlines
Prophecyupdateblogspot.com
Stevequayle.com
Gracethrufaith.com
Nowtheendbegins.com
Other Christian Sites
(CLICK ON) LATEST DAILY NEWS CLIPS:
ISRAEL NEWS:
ZECHARIAH 12:2-3
Zech. 12:2 Behold, I will make Jerusalem a cup of trembling unto all the people round about, when they shall be in the siege both against Judah and against Jerusalem.
Zech. 12:3 And in that day will I make Jerusalem a burdensome stone for all people: all that burden themselves with it shall be cut in pieces, though all the people of the earth be gathered together against it
WORLD TERRORISM – WARS
GENERAL WORLD NEWS:
WORLD FINANCE:
MASSIVE EARTH CHANGES/EARTHQUAKES/VOLCANOES ETC:
2Chr. 7:13 If I shut up heaven that there be no rain, or if I command the locusts to devour the land, or if I send pestilence among my people;
2Chr. 7:14 If my people, which are called by my name, shall humble themselves, and pray, and seek my face, and turn from their wicked ways; then will I hear from heaven, and will forgive their sin, and will heal their land
CHRISTIAN AND RELIGIOUS WORLD NEWS:
Matt. 24:9 Then shall they deliver you up to be afflicted, and shall kill you: and ye shall be hated of all nations for my name's sake.
Matt. 24:10 And then shall many be offended, and shall betray one another, and shall hate one another
EXTRA WORLD – ALTERNATIVE NEWS:
————————————————-
WORLD – PROPHETIC NEWS ARTICLES PRESENTATION – SATURDAY JULY 27th 2019
MIDDLE EAST AND WORLD WAR LOOMING THE BUILD UP TO PSALM 83  – ISAIAH 17 AND GOG OF MAGOG WARS EZEKIEL 38:
THE WHOLE WORLD IS UNSTABLE FINANCIALLY, POLITICALLY, PHYSICALLY, MORALLY, GODLY: – AND BECOMING MORE SO DAILY. (WE ARE IN THE BEGINNING OF SORROWS (MATT 24:8)
THE BIBLE STATES THAT IT WILL ONLY GET WORSE BEFORE THE START OF THE TRIBULATION OF MANKIND – (REVELATION 6)
Matt. 24:6 And ye shall hear of WARS AND RUMOURS OF WARS: see that ye be not troubled: for all these things must come to pass, but the end is not yet.
Matt. 24:7 FOR NATION SHALL RISE AGAINST NATION, AND KINGDOM AGAINST KINGDOM: and there shall be famines, and pestilences, and earthquakes, in divers places.
ISAIAH 17/PSALM 83:
THE DESTRUCTION OF DAMASCUS and
Muslim Countries in the Middle East will launch an attack on Israel
JEREMIAH 49:
PROPHECY OF ELAM – (Possible Attack on Iran's Nuclear Program
————————————————–
Six Iranians fighting for the Syrian regime were among those killed in reported Israeli missile strikes in southern Syria this week, a war monitor said Thursday.
Israeli missiles targeted "military positions and intelligence facilities belonging to Iran and [pro-Iranian] militias" in the southern provinces of Daraa and Quneitra early on Wednesday, the Syrian Observatory for Human Rights said.
Syrian state media had already reported on Wednesday that the "Israeli enemy launched an aggression" against military positions held by the government and its allies in Daraa province, but did not mention casualties.
The Observatory said Thursday the strikes had killed six Iranians and three pro-regime Syrian fighters.
The Britain-based monitor gathers its information from a vast network of contacts across Syria.
Israel has carried out hundreds of airstrikes in Syria since the beginning of the conflict in 2011, targeting Iranian and Hezbollah forces in the country, as well as those loyal to the Assad regime, as part of a stated policy to prevent arms transfers to Hezbollah in Lebanon and the entrenchment of Iranian military forces across from Israel's northern border.
Israel does not usually comment on specific reports of strikes, but does insist it has the right to defend itself by targeting positions held by Iran and Hezbollah.
The area targeted on Wednesday lies close to the Israeli-annexed part of the Golan Heights.
——————————————–
In a Fox News interview with Mark Levin in March 2018, Prime Minister Benjamin Netanyahu defined the three greatest threats to his country as "Iran, Iran and Iran."
This was by no means the first time that Netanyahu had pointed to the perils posed by Tehran's race to acquire nuclear weapons, nor would it be his last. 
Indeed, Netanyahu has been warning the world about Tehran's global terrorist reach for so long that his speeches on the issue, both at home and abroad, have become a source of ridicule. Accusing him of fear-mongering as a ploy to stay in power, his detractors berate him for comparing the mullah-led regime's evil hegemonic aspirations to those of the Nazis. 
Yes, the very enemies who think nothing of comparing Netanyahu and his ally in the White House to Hitler have been downplaying the concrete danger that has been emanating from the Islamic Republic since its establishment 40 years ago – a menace that has escalated to alarming levels. Thanks to the "appeasement deal of the century," otherwise known as the Joint Comprehensive Plan of Action or JCPOA, pushed forth by a coalition of ostriches, led by former US president Barack Obama and his criminally negligent, if not outright criminal, administration.
Netanyahu's repeated appeals to the so-called "international community" not to enter into a nuclear agreement favorable to Iran initially fell on deaf ears. But it did not deter him from his two-pronged approach: gathering and exposing intelligence about Tehran's spinning centrifuges on one hand while launching limited military strikes against Iranian and proxy Hezbollah targets in Syria on the other.
Due to Israel's policy of "strategic ambiguity," which in the age of the Internet is widely considered to be obsolete, Netanyahu and members of his government occasionally allude to IDF cross-border operations without being specific.
Take Wednesday morning's missile attack on Tel Al-Hara, a military base in southern Syria believed to contain Iranian militias. Everyone assumes that Israel was behind it, and with good reason. 
Nevertheless, Israeli Regional Cooperation Minister Tzachi Hanegbi was raked over the coals this week for "explosive comments" he made on Sunday during an interview with KAN News Radio. When asked by host Aryeh Golan whether he was concerned that Washington's mild response to Iranian aggression against a British tanker in the Persian Gulf bode ill for US support in the event that "our little Israel" were to encounter a similar problem, Hanegbi replied that he was not worried.
Hanegbi's radio and Twitter remarks were simply a nutshell summation of Israeli policy vis-à-vis Iran. Furthermore, they followed two statements made by Netanyahu earlier in the month – one aimed at Tehran and the other at Brussels – voicing a similar sentiment.
On July 9, while visiting the Nevatim Air Force base and standing next to an Adir F-35 jet, he said, "Iran has threatened recently to destroy Israel. It is worthwhile for them to remember that these planes can reach everywhere in the Middle East, including Iran and Syria."
Less than a week later, on July 15, Netanyahu reacted harshly to the European Union's insistence that Iranian violations of the JCPOA were not severe enough to warrant a reimposition of sanctions. 
At a surprise gathering in honor of his lengthy leadership record thrown for him on Monday by his family and members of Likud, Netanyahu took an apt jab at his defamers in general and the Blue and White chiefs in particular.
"If not for the actions we've taken, Iran would have had a nuclear arsenal a long time ago, and its coffers with which to take over the Middle East would have been even fuller. We've blocked it up until now but it hasn't been permanently blocked.
No one knows what will happen… the Iranians are banking on it being only a little while more until they're free of [us]…. The Iranians are just waiting, they're waiting for our opponents. Who will stop [them]? Benny Gantz? Yair Lapid? [Those] who said we mustn't walk away from the [nuclear] deal? That it was alright?"
——————————————–
After openly breaching the terms of the nuclear deal, Iran this week also conducted a medium-range ballistic missile test in violation of Security Council resolutions, a report said late Thursday.
The country tested a Shahab-3 missile on Wednesday, the New York Times reported, citing an unnamed US military official.
It was launched from southern Iran and flew some 1,100 kilometers, landing east of Tehran, the report said.
The military source said the missile did not pose a threat to US or Western assets in the region, and that US officials had closely monitored the activity that preceded the launch.
The report said that the missile test "appears to be a political statement by Iran, acting both as a carefully calibrated effort at escalation — and as a message to Europe," and that it "seemed meant to drive home the point that Iran had no intention on giving up on its own missile fleet."
Earlier this month, the United Nation's nuclear watchdog confirmed that Iran had enriched uranium at a level higher than the limit set in the landmark 2015 nuclear deal, which US President Donald Trump left last year. European signatories have since been trying to save the pact.
In pulling out of the deal, Trump in part faulted the accord for not addressing Iran's ballistic missile program. The US fears Iran could use its missile technology and space program to build nuclear-capable intercontinental ballistic missiles, something Tehran denies it wants to do.
However, a UN Security Council resolution was passed at the time of the deal's signing prohibiting Iran from testing ballistic missiles capable of carrying nuclear warheads. The Shahab-3 is widely believed to be capable of delivering a nuclear warhead.
Iranian Foreign Minister Mohammad Javad Zarif last week seemed to indicate Tehran's missile program was up for negotiations, saying in an NBC News interview that if the US wants to talk about Iran's missiles, "they need first to stop selling all these weapons, including missiles, to our region."
Zarif appeared to suggest a high price for such negotiations — the halt of American arms sales to both Saudi Arabia and the United Arab Emirates, two key US allies in the Persian Gulf. He said the UAE spent $22 billion and Saudi Arabia $67 billion on weapons last year, many of them American-made, while Iran spent only $16 billion in comparison.
Iran later said the remarks were meant to challenge Washington's arms sales policy to the region — not to indicate a readiness for any such talks.
Iran has long rejected negotiations over its missile program.
Last week, Prime Minister Benjamin Netanyahu said some countries will only wake up to the Iranian threat when nuclear missiles fall on European soil, after the European Union declared that the recent Iranian violations of the nuclear deal were not significant enough to necessitate reimposing sanctions.
Tensions have soared in the Persian Gulf in recent months, with the US calling off airstrikes against Iran at the last minute after Tehran downed an American drone, and Washington blaming the Islamic Republic for a series of attacks on tanker ships.
Iran has faced a variety of economic sanctions by the West since its 1979 Islamic Revolution and the takeover of the US embassy in Tehran. That has cut into its ability to buy advanced weaponry abroad. While Gulf Arab nations have purchased advanced fighter jets, Iran still relies on pre-1979 US fighter jets, as well as aging Soviet MiGs and other planes.
Facing that shortfall, Iran instead invested heavily in its ballistic missile program, which remains under the control of the Iranian paramilitary Revolutionary Guard, which answers only to its supreme leader, Ayatollah Ali Khamenei.
——————————————–
Yochanan Visser
While Israel continues its aerial campaign against Iranian targets in Syria the Israeli military seems to have widened its campaign against the Quds Force of the Iranian Revolutionary Guards Corps (IRGC) to Iraq.
This became clear from reports in the Arab and Iranian media and from the publication of  a video with a statement made by Israeli Prime Minister Benyamin Netanyahu.
On Thursday last week, unknown unmanned aerial vehicles (UAV's or drones) attacked an Iranian base in the Salah al-Din district near the town of Amerli in northern Iraq.
The base was manned by Iranian Quds Force members and fighters of the al-Hashd al-Shaabi umbrella organization of pre-dominantly Shiite militias and killed and wounded an unknown number of them.
The Iraqi government immediately ordered an investigation into the incident but stopped short of providing more details about the mysterious attack.
The IRGC-affiliated news site Fars News, citing the Arab news site al-Ahd, later reported that the attack was carried out with three Harop loitering missiles which are produced by Israel Aerospace Industries and which are in use by the IAF.
According to the London-based Arab news outlet Al-Arabiya the attack took place after  the Shia Al-Shuhada militia of al-Hashd al-Shaabi had received new Iranian ballistic missiles.
The stockpile of Iranian missiles at the Al-Shuhada military base included Zelzal, Fateh-110 and Zolfaqar types. The latter is a ballistic missile with a reach of 700 kilometers and could be used against Israel since the Al-Shahada base is close to the Syrian border.
Speculations about Israel's involvement in the attack on the Iraqi based increased after the Likud party in Israel published a video in which PM Netanyahu threatened to attack Iranian targets in Iraq.
"We will act against you (Iran) in Iraq. We will act against you wherever and whenever," Netanyahu said in the video which was comparing his role as statesman to the possibility that former talk-show host and Blue and White party leader Yair Lapid would become the Prime Minister of Israel.
This was not the first time an aerial attack on al-Hashd al-Shaabi has been attributed to the Israeli Air Force (IAF).
In June 2018, drones were used to attack a base of a militia belonging to the umbrella organization killing between 20 and 40 Shiite fighters of the paramilitary force which will be fully integrated in the Iraqi army by the end of July.
At the time, an US official said that the IAF had carried out the attack near the town of Khari southeast of Al-Bukamal on the Syria-Iraq border.
The border town is located along the land bridge Iran has created over the past few years in northern Iraq and southeast Syria.
Al-Hashd al-Shaabi is an organization that takes its orders from Qassem Soleimani the commander of the Quds Force and is fully dependent on Iranian aid Abu Mahdi al-Muhandis, the Deputy Commanderof the mainly Shiite and Turkmen force revealed last week.
The support of the Islamic Republic (of Iran) has been essential, and the youth of Hezbollah had an essential role in training, planning, and supporting (the Al-Hashd al Shaabi factions)," Muhandis said during a speech in the southern Iraqi city of Basra.
"The Islamic Republic opened its treasury for us when weapons and ammunition were lacking. With (Iranian) support, we were able to defeat (Islamic State) militarily," he added.
Israel, meanwhile, is continuing its campaign against Hezbollah and the Quds Force in Syria and reportedly carried out two operations on Syrian soil over the past few days.
On Tuesday night the IAF again bombed a base near the Tel al-Hara look-out on the the Syrian Golan Heights.
The base is in use by Hezbollah and Iranian forces and functions as an intelligence gathering center on the movements by the Israeli army on the Israeli Golan Heights for the Iranian axis.
The Syrian Observatory for Human Rights reported extensive damage and said there were casualties as well.
Hezbollah is currently moving forces from bases in Syria to the border with Israel in both Lebanon and Syria The Daily Beast citing interviews with Hezbollah commanders reported last week.
Hezbollah's activities on the Golan Heights most likely led to a second Israeli strike which killed Mashur Zidan one of the top commanders of the terrorist organization.
Zidan, a resident of the Druze village of Hader near Mount Hermon on the Golan Heights, was reportedly recruiting volunteers for Hezbollah's 'Golan Portfolio' and was killed by a large improvised explosive device which exploded when he was driving his car in the al-Qadam neighborhood in Damascus.
The liquidation bore the hallmarks of a Mossad operation observers pointed out.
The Israeli spy agency carried out similar liquidations of Hezbollah commanders in Syria in the past.
One of them was Samir Kuntar a terrorist who spent 30 years in Israeli prisons for his role in the murder of an Israeli family and was released in 2008 on July 2008, under a a prisoner swap agreement between Hezbollah and Israel.
Another assassination which has been attributed to the Mossad and the CIA took place in Damascus on February 12, 2008 when Hezbollah's terror mastermind Imad Mughniyeh was killed by a bomb hidden in the luggage trunk of his car.
——————————————–
RUMORS OF WAR: TURKISH MILITARY CHIEFS DISCUSS POSSIBLE OFFENSIVE IN SYRIA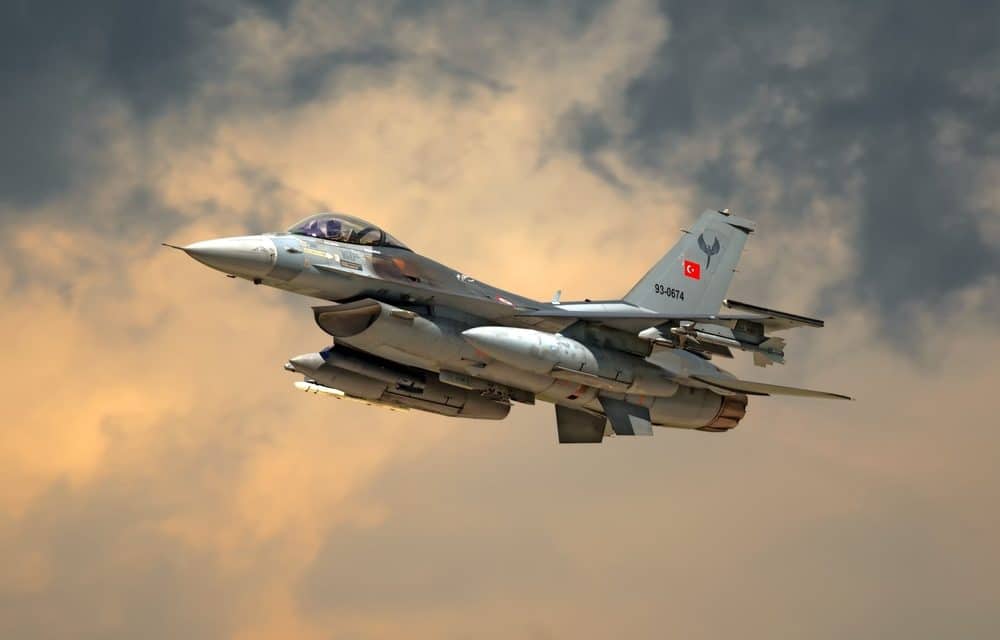 (Reuters) – Turkish Defence Minister Hulusi Akar met military officials on Thursday to discuss a possible offensive east of the Euphrates River in Syria as Ankara ramped up warnings of a cross-border operation. The meeting came a day after Turkey said it would launch an offensive unless agreement on a planned safe zone in Syria could be reached with the United States, saying it had run "out of patience" with Washington.
The operation, which would mark the third Turkish incursion into Syria in as many years, was first signaled by President Tayyip Erdogan earlier this year but later put on hold. Following President Donald Trump's announcement of a planned U.S. withdrawal from northern Syria, the two NATO allies agreed to create a zone inside Syria and along its northeastern border with Turkey that would be cleared of the Kurdish YPG militia.

READ MORE

:
——————————————–
Facebook cofounder Chris Hughes has become one of the company's biggest problems.
In recent weeks, Hughes, who left the social media giant in 2007 and cashed out his nearly $500 million worth of stock, has been making the rounds in the nation's capital, visiting a dozen lawmakers and regulators at the Department of Justice, the Federal Trade Commission and other agencies which are all interested in examining whether Facebook has amassed too much power. He's talked with the attorney general of New York's staff.
In those meetings, which he sometimes attended on his own, he has presented a 39-page slide deck that makes a point-by-point legal case for breaking up the social network drawing on decades of antitrust law precedent.
The crux of the case, designed by two antitrust scholars: Facebook's wealth and power and massive user base have pushed it into monopoly territory, and its acquisitions of rivals have squashed competition. More than 2.7 billion people use Face-book or its other platforms, which include Instagram and messaging service WhatsApp, at least once a month, Facebook said Wednesday.
"I hope that my speaking out provides cover to a lot of other folks, whether former employees or current ones, to express ambivalence or concern about what's going on," Hughes said in an interview Thursday. "And I think there's a lot to be concerned about."
Hughes, who helped develop the social media giant with Mark Zuckerberg in their Harvard college dorm, has become a critical weapon to trust busters in a fight that keeps expanding in scope, threatening tech giants including Amazon, Apple and Google with potential new regulation or even a breakup. Just this week, the Justice Department said it was launching a new, expanded probe targeting "market-leading online platforms," And on Wednesday, Facebook disclosed it is facing an antitrust probe by the FTC.
He has become one of the most powerful in a new breed of antagonists to Facebook: A former executive who believes he created something is now harmful to society.
The growing momentum in the District of Columbia to more closely scrutinize the role of tech giants in consumers' lives and the effect on competition – one of the few bipartisan issues emerging among lawmakers and candidates across the nation – has often been fueled by private complaints by small businesses and rivals that feel they've gotten a raw deal as the massive companies dominant their relative spaces.
Hughes started his campaign publicly. After leaving Facebook to volunteer for President Barack Obama, he worked for years in politics and nonprofits, plus a four-year stint as owner of publication New Republic. In 2016, he helped found a think tank focused on inequality, a topic he wrote a book about last year. The research prompted questions regarding the dangers of the concentration of corporate power.
The decision to come out publicly in the op-ed was a difficult one, Hughes said.
"I knew I would lose some friends over it. And that's OK because some things are that important," he said. "But it's been nice on the other side of it too, to have the argument out there, to speak my mind about what I think and believe."
Soon after, Hughes was contacted by two prominent antitrust scholars, Scott Hemphill of New York University Law School and Tim Wu of Columbia Law School. The two academics and longtime collaborators had been developing an argument for breaking up Facebook. To them, the purchase of Instagram and WhatsApp represented a "plain vanilla violation of antitrust law, just low-hanging fruit," Wu said in an interview. They began to pitch lawmakers and regulators together.
——————————————–
When the founder of a Christian veterans group tried to upload a YouTube ad for his organization, he received an odd rejection, informing him the keyword "Christian" was no longer acceptable under the site's ad targeting policy.
Chad Robichaux, founder of the Mighty Oaks Foundation, a charitable group that helps veterans overcome wartime trauma, took to Twitter with a screenshot detailing his encounter with the tech giant.
So one of the keywords to boost the ad was the word 'Christian,' which we use regularly. The ad was denied specifically because of the use of the word 'Christian.'
We ran a @YouTube ad for our veterans ministry outreach for those in need & it was denied for the word "Christian". Insane! #Censorship should terrify every American; conservative or liberal, Christian or Muslim. This bias is a dangerous course for America. @MightyOaksFDNpic.twitter.com/at5CsAfEht
— Chad Robichaux (@ChadRobo) July 23, 2019
"This is the first time we'd seen this," Robichaux told Faithwire in an interview. Within hours of Robichaux's post, YouTube attempted to explain the situation in a tweet of its own.
"We know that religious beliefs are personal, so we don't allow advertisers to target users on the basis of religion," the Google-owned platform said. "Beyond that, we don't have policies against advertising that includes religious terms like 'Christian.'"
The veteran fired back, arguing the company's statement was demonstrably false and that he had used the same keyword in previous ads without problems "for years." Moreover, he claims when he tried running the same ad but with the keyword "Muslim" instead, there was no issue.
We ran the exact same ad with the keyword "Muslim" & it was approved but "Christian" was not. Additionally, we've ran ads with the keyword "Christian" for years. This year alone we had 150,000 impressions on that word in our ads. As per your support line this is a new restriction pic.twitter.com/1tIeLUeCHS
— Chad Robichaux (@ChadRobo) July 24, 2019
"We've run ads with the keyword 'Christian' for years. This year alone we had 150,000 impressions on that word in our ads," Robichaux responded, adding "We ran the exact same ad with the keyword 'Muslim' & it was approved but 'Christian' was not."
After speaking with Google's help desk, however, Robichaux was told the policy was new. Google has yet to comment publicly on the matter.
——————————————–
DRAMATIC BEFORE AND AFTER PICTURES SHOW GROUND MOVEMENT IN CALIFORNIA FROM QUAKES
But it's only watching those new satellite images that you will understand how California's biggest earthquake in nearly two decades caused the ground to break.
Some of the clearest images show long scars on the surface of the Mojave Desert, indicating precisely the 30 miles of earthquake fault — oriented in a northwest-southeast direction — that moved within moments on July 5.
"I've never seen this before," said Brian Olson, engineering geologist with the California Geological Survey. "It's really dramatic and a super-good illustrator, even for the advanced scientists, all the way down to the grade-school kids."
The images show "the scale of movement and the permanency of movement — this ground moved in places up to 13 feet, permanently. It's not going back," Olson said.
Some of the most widely circulated before-and-after GIFs that have been receiving attention by California earthquake scientists were created using imagery from Google Earth and DigitalGlobe by an earthquake geologist based in Greece, Sotiris Valkaniotis, who collaborates with the National Observatory of Athens.
In a large section of the fault, images show how land on one side of the fault moved between 3 and 13 feet from the other side, Valkaniotis said.
The animations are an impressive example of what California has undergone for millennia. California sits on the edge of two gigantic tectonic plates, the Pacific and North American. A huge swath of California, from Santa Cruz to Santa Barbara, L.A. and San Diego, is moving northwest toward Alaska relative to the other plate, which is moving southeast toward Mexico.
——————————————–
PA PRESIDENT ABBAS: PALESTINIANS WILL STOP IMPLEMENTING AGREEMENTS WITH ISRAEL
Palestinian Authority President Mahmoud Abbas announced on Thursday that the PA would stop implementing its agreements with Israel and announced the formation of a committee to study how to implement the decision.
In a fiery speech during a meeting of top Palestinian officials at the PA presidential headquarters in Ramallah, Abbas said the move came "in the face of the occupation authority's insistence on negating all of the signed agreements."
Abbas said the PA will "halt work related to the agreements signed with the Israeli side and begin establishing mechanisms, starting tomorrow with the formation of a committee to implement that."
He did not give details on which agreements specifically would be halted.
The two governments work together on matters ranging from water to security, and withdrawing from agreements could impact security in the West Bank.
Abbas has threatened on multiple occasions in the past to nullify accords with Israel and it was not immediately clear whether his statements Thursday indicated a significant shift in policy.
The PA leader lambasted Israel's demolition this week of homes in the Palestinian neighborhood of Sur Baher on the outskirts of East Jerusalem, calling it "a violation of international legitimacy and agreements signed between us and them, an issue that can only be identified as ethnic cleansing and a crime against humanity."
He said Israel "has decided to negate all of its obligations according to the signed agreements with it" and continues "to kill and arrest Palestinian citizens, demolish their homes, confiscate their land, close the roads with hundreds of checkpoints, build walls undermining the contiguity of the Palestinian territories and impose a racist separation policy — apartheid."
——————————————–
U.S. DEMOCRATIC CANDIDATE TULSI GABBARD SUES GOOGLE FOR 'ELECTION MEDDLING

'
Google is already interfering in the 2020 US presidential election, Democratic candidate Tulsi Gabbard claims – and she's suing the search behemoth for blocking her campaign ads from appearing after the first primary debate.
Google inexplicably suspended Gabbard's campaign advertising account for the crucial six hours following the first Democratic primary debate last month, a lawsuit filed by her campaign on Thursday alleges – a period in which hers was the most-searched name of all the candidates on the crowded stage. Google didn't just violate her First Amendment rights by silencing her, the suit charges – it maliciously meddled with the democratic process.
Google could unilaterally and decisively end a presidential candidate's bid for office if it chose to.
The search giant violated the Gabbard campaign's federal and state rights to free speech, as well as a handful of commercial anti-discrimination laws, by pulling the ads without explanation, preventing her from reaching millions of voters with her message, campaign organization Tulsi Now claims in the suit, filed in the Central District of California. They're seeking "declaratory and injunctive relief against Google for its illegal behavior," plus "no less than $50 million" in damages, explaining that while Gabbard may have missed out on "potentially millions" in donations, the "ongoing threat of targeted intermeddling" in the upcoming election is more pressing.
"Google obfuscated and dissembled with a series of inconsistent and incoherent reasons for its actions," Tulsi Now wrote in an email to supporters on Thursday, explaining in the lawsuit that the company gave multiple conflicting reasons for the ad suspension before "suddenly revers[ing] course completely and reinstat[ing] the Account." By that time, of course, most voters had gone to bed – and others had seen whatever search results Google opted to serve up instead of Gabbard's campaign ads, an unappetizing prospect given the mainstream media's unflattering portrayal of Gabbard thus far.
To this day, Google has not provided a straight answer

– let alone a credible one – as to why Tulsi's political speech was silenced right precisely when millions of people wanted to hear from her.
——————————————–
BIG COMPANIES ALL OVER AMERICA ARE REPORTING DISASTROUS FINANCIAL RESULTS
http://www.prophecynewswatch.com/article.cfm?recent_news_id=3364
If the U.S. economy really was "booming", then corporate earnings would be rising.  But that isn't happening.  In fact, we haven't seen corporate earnings fall like this since the last recession.  They fell during the first quarter of this year, and based on the results we have so far, it appears that corporate earnings will be down substantially once again in the second quarter.  
When corporate earnings drop for two quarters in a row, that is officially considered to be an "earnings recession", and that normally occurs just before the overall economy plunges into recession territory.  
As things get tighter for our corporate giants, we should expect a lot more layoffs in the months ahead, and the unemployment rate should rise quite briskly.  
In other words, it looks like our economic problems are about to accelerate substantially.
This week, some of the largest companies in the entire country reported results for the second quarter, and we witnessed disappointment after disappointment.
Let's start with Boeing…
The 737 Max is already more than four months into an unprecedented global grounding, which authorities ordered after two fatal crashes. The manufacturer provided hints of the strain on its resources, starting with a US$1.01 billion burn of free cash flow in the second quarter—a US$5 billion swing from last year's gain during the same period.
Of course Boeing made a bad plane, and so their disastrous results could certainly be blamed on that.
But what about Netflix?  Once one of the darlings of Wall Street, Netflix has been absolutely monkey hammered in recent days…
Netflix's disappointing quarter reported last Wednesday has caused the streaming darling of Wall Street to shed more than $24 billion in value in six days as the stock has sunk 15 percent.
Shares of Netflix have now fallen each of the last nine trading days, as the stock began its downfall even before it released its quarterly financial report, which indicated it lost subscribers in the U.S. for the first time since launching its streaming service nearly a decade ago.
Yes, Netflix could be considered a special case because they are facing a lot of new competition.  Last December I wrote an entire article predicting that this would happen, and this is just the beginning of the company's problems.
On the other hand, the future was supposed to be exceedingly bright for Tesla, but the firm is hemorrhaging money like crazy and over the past 24 hours the stock price has crashed hard…
Even after delivering a record number of cars in its second quarter, Tesla (TSLA) is still bleeding money. Tesla said Wednesday that it lost $408 million during the three months ending in June, far worse than Wall Street had expected. Shares of Tesla fell more than 10% in after hours trading following the earnings report.
The loss was slightly less painful than the previous quarter, in which Tesla lost $702 million.
But Elon Musk has a gift for getting investors to hand over giant piles of money, and so Tesla is going to survive for now.
Meanwhile, the rest of the auto industry is really struggling as well.  In fact, Ford just reported very disappointing results and reduced the forecast for the remainder of 2019 significantly…
Ford shares plunged Wednesday after the automaker reported second-quarter earnings that were short of expectations and issued a disappointing forecast for the year.
Ford, which has slashed thousands of jobs this year, is also investing $11 billion by 2022 in electric and hybrid vehicles to try to keep pace in a changing industry.
ARE YOU STARTING TO SEE A PATTERN?
Even Paypal is falling short of expectations.  The following comes from CNBC…
Shares of PayPal fell as much as 6% in after-hours trading after the payments giant missed Wall Street's estimates for second-quarter revenue and lowered its full-year guidance.
Everything that I have just shared with you makes complete and total sense if the U.S. economy is in the process of plunging into a new recession.
And other economic numbers continue to tell us the exact same thing.  For example, we just got the worst U.S. manufacturing PMI number in 118 months.  That is absolutely terrible news, but Europe's manufacturing sector is doing even worse.
Manufacturing activity is slowing down all over the globe, and a big reason for that is because global trade is shrinking at the fastest pace that we have seen since the last financial crisis.
Meanwhile, we just learned that existing home sales in the United States have now fallen on a year over year basis for sixteen months in a row.
After something happens 16 times in a row, you would think that the experts would be able to spot a "trend" by now, but so many of them continue to be optimistic about the real estate industry.
In addition, store closing announcements just continue to roll in at a stunning rate.  This week, we learned that GNC is planning to close up to 900 stores by the end of 2020.
We were already on pace to absolutely shatter the all-time record for store closings in a single year even before that announcement, and the phrase "retail apocalypse" almost doesn't seem strong enough to describe what we are witnessing any longer.
Just as I have warned, America's landscape is being littered by boarded up stores and abandoned malls, and this is particularly true in our poorest areas.
Unprecedented money printing by the Federal Reserve and an unprecedented debt binge by the federal government may have bought us a very brief reprieve, but none of the fundamental economic problems that were identified during the last recession were ever fixed.
Now a new crisis has arrived, and we are just in the very early chapters of it.
——————————————–
DEUTSCHE BANK COLLAPSE COULD CRASH GLOBAL FINANCIAL MARKETS
Could it be possible that we are on the verge of the next "Lehman Brothers moment"?  Deutsche Bank is the most important bank in all of Europe, it has 49 trillion dollars in exposure to derivatives, and most of the largest "too big to fail banks" in the United States have very deep financial connections to the bank.  
In other words, the global financial system simply cannot afford for Deutsche Bank to fail, and right now it is literally melting down right in front of our eyes.  For years I have been warning that this day would come, and even though it has been hit by scandal after scandal, somehow Deutsche Bank was able to survive until now.
But after what we have witnessed in recent days, many now believe that the end is near for Deutsche Bank.  On July 7th, they really shook up investors all over the globe when they laid off 18,000 employees and announced that they would be completely exiting their global equities trading business…
IT TAKES A LOT TO RATTLE WALL STREET.
But Deutsche Bank managed to. The beleaguered German giant announced on July 7 that it is laying off 18,000 employees—roughly one-fifth of its global workforce—and pursuing a vast restructuring plan that most notably includes shutting down its global equities trading business.
Though Deutsche's Bloody Sunday seemed to come out of the blue, it's actually the culmination of a years-long—some would say decades-long—descent into unprofitability and scandal for the bank, which in the early 1990s set out to make itself into a universal banking powerhouse to rival the behemoths of Wall Street.
These moves may delay Deutsche Bank's inexorable march into oblivion, but not by much.
And as Deutsche Bank collapses, it could take a whole lot of others down with it at the same time.  According to Wall Street On Parade, the bank had 49 trillion dollars in exposure to derivatives as of the end of last year…
During 2018, the serially troubled Deutsche Bank – which still has a vast derivatives footprint in the U.S. as counterparty to some of the largest banks on Wall Street – trimmed its exposure to derivatives from a notional €48.266 trillion to a notional €43.459 trillion (49 trillion U.S. dollars) according to its 2018 annual report. 
A derivatives book of $49 trillion notional puts Deutsche Bank in the same league as the bank holding companies of U.S. juggernauts JPMorgan Chase, Citigroup and Goldman Sachs, which logged in at $48 trillion, $47 trillion and $42 trillion, respectively, at the end of December 2018 according to the Office of the Comptroller of the Currency (OCC). 
Yes, the actual credit risk to Deutsche Bank is much, much lower than the notional value of its derivatives contracts, but we are still talking about an obscene amount of exposure.
And this is especially true when we consider the state of Deutsche Bank's balance sheet.  According to Nasdaq.com, as of the end of last year the bank had total assets of 1.541 trillion dollars and total liabilities of 1.469 trillion dollars.
In other words, there wasn't much equity there at the end of December, and things have deteriorated rapidly since that time.  In fact, it is being reported that a billion dollars a day is being pulled out of the bank at this point.
I know that most Americans don't really care if Deutsche Bank lives or dies, but as the New York Post has pointed out, the failure of Deutsche Bank could quickly become a major crisis for the entire global financial system…
But the important fact to remember is that Deutsche Bank traded these derivatives with other financial firms. So, is this going to be another Lehman Brothers situation whereby one bank's problems becomes other banks' problems?
PAY CLOSE ATTENTION TO THIS.
If the situation gets out of hand, the Federal Reserve and other central banks will have no choice but to cut interest rates even if it's not the best thing for the world economies.
In particular, some of the largest "too big to fail banks" in the United States are "heavily interconnected financially" to Deutsche Bank.  The following comes from Wall Street On Parade…
We know that Deutsche Bank's derivative tentacles extend into most of the major Wall Street banks. According to a 2016 report from the International Monetary Fund (IMF), Deutsche Bank is heavily interconnected financially to JPMorgan Chase, Citigroup, Goldman Sachs, Morgan Stanley and Bank of America as well as other mega banks in Europe. 
The IMF concluded that Deutsche Bank posed a greater threat to global financial stability than any other bank as a result of these interconnections – and that was when its market capitalization was tens of billions of dollars larger than it is today.
Until these mega banks are broken up, until the Fed is replaced by a competent and serious regulator of  bank holding companies, and until derivatives are restricted to those that trade on a transparent exchange, the next epic financial crash is just one blowup away.
As long as I have been doing this, I have been warning my readers to watch the global derivatives market.  It played a starring role during the last financial crisis, and it will play a starring role in the next one too.
The fundamental structural problems that were exposed during 2008 and 2009 were never fixed.  In fact, many would argue that the global financial system is even more vulnerable today than it was back during that time.
And now it appears that the next "Lehman Brothers moment" may be playing out right in front of our eyes.
Now more than ever, keep a close eye on Deutsche Bank, because it appears that they could be the first really big domino to fall.
——————————————–
CASHLESS SOCIETY – PATHWAY TO THE MARK OF THE BEAST?
Microchip implants that give people the ability to conduct financial transactions, monitor their health and even replace keycards to allow them to enter offices and buildings are the new rage as thousands have already been implanted.  Many experts believe this is the next logical step in a digital society that is quite happy to give up privacy for convenience. 
Cash is one of the last vestiges of anonymity but with every transaction digital there is a record that is being logged, analyzed and stored… potentially forever. In the past, if credit cards and banks refused transactions involving something they disagreed with an individual could simply pay in cash, but once physical currency has been eliminated such purchases will require the permission of both corporations and government.
A mark to a government ruler in your right hand that controls your ability to buy or sell based on your political/religious loyalty is exactly what is described in the book of Revelation and is often referred to as "the mark of the beast"… (

READ MORE:

)
AND SPEAKING OF THE MARK OF THE BEAST, ELON MUSK WANTS A COMPUTER CHIP BEHIND YOUR FOREHEAD STARTING NEXT YEAR
Elon Musk, the futurist billionaire behind SpaceX and Tesla, outlined his plans to connect humans' brains directly to computers on Tuesday night, describing a campaign to create "symbiosis with artificial intelligence." He said the first prototype could be implanted in a person by the end of next year… (

READ MORE:

)
Child Protective Services (CPS) is using a "Predictive Analytics" computer program to determine whether or not parents should be allowed to keep their children. A father from Ohio named Aaron described on The Campaign Show with Patrick Howley Sunday on Patriots Soapbox that predictive analysis was used against him as he fought to keep his daughter, who was taken away for three years by CPS and placed in foster care. Health Impact News reported: "In several cases reported to Health Impact News, we have already seen such allegations used against parents. Social workers have literally written in their reports to the courts that a parent has characteristics that might indicate that they may abuse or neglect their child in the future, even though there is no evidence that they have harmed their child in the past. This is reminiscent of George Orwell's "thought police" in the dystopian novel, Nineteen Eighty-Four…