2019…The Bible Says This is Exactly How it Would Look Before the End

Published on Aug 28, 2019
 

Please Help Support This Ministry:

https://www.paypal.me/watchman1963

Cash App : $watchman1963 Please subscribe to my backup channel:

https://www.youtube.com/channel/UC4nc…

Current Events Linked To Biblical Prophecies. Everything is unfolding just as the bible foretold. Wars, Volcanic Eruptions, Earthquakes, Extreme Weather, Christian Persecution, Violence and more!
Matthew 24:3-14 3 Now as He sat on the Mount of Olives, the disciples came to Him privately, saying, "Tell us, when will these things be? And what will be the sign of Your coming, and of the end of the age?" 4 And Jesus answered and said to them: "Take heed that no one deceives you. 5 For many will come in My name, saying, 'I am the Christ,' and will deceive many. 6 And you will hear of wars and rumours of wars. See that you are not troubled; for all these things must come to pass, but the end is not yet.
7 For nation will rise against nation, and kingdom against kingdom. And there will be famines, pestilences,[b] and earthquakes in various places. 8 All these are the beginning of sorrows. 9 "Then they will deliver you up to tribulation and kill you, and you will be hated by all nations for My name's sake. 10 And then many will be offended, will betray one another, and will hate one another.
11 Then many false prophets will rise up and deceive many. 12 And because lawlessness will abound, the love of many will grow cold. 13 But he who endures to the end shall be saved. 14 And this gospel of the kingdom will be preached in all the world as a witness to all the nations, and then the end will come.
—————————————————
Rising tensions in and around the Gaza Strip- Jerusalem Studio 443

Published on Aug 27, 2019
 

Israel's southern frontier has been flaring up constantly over the last year and a half, with the Israeli military and the Islamist Palestinian factions in the Hamas-controlled enclave exchanging fire. Both sides appear to be relatively restrained – making every apparent effort to refrain from gliding into a full-scale conflagration. Panel: – Jonathan Hessen, host. – Amir Oren, analyst. – Prof. Efraim Inbar; President of the Jerusalem Institute for Strategy and Security. -Dr. Ofir Winter, Research Fellow at the INSS. Articles on the topic:

https://www.tv7israelnews.com/israel-… https://www.tv7israelnews.com/palesti… https://www.tv7israelnews.com/israeli…
—————————————————
Israel raises state-of-alert along its northern frontier – TV7 Israel News 27.08.19

Published on Aug 28, 2019
 

Today's top stories 27.08.19; 1) The IDF raised its state of alert along Israel's northern frontier, in anticipation of an expected retaliatory-attack by Iran's Lebanese-proxy, Hezbollah. 2) An informed intelligence source reveals to TV7 that 'Israel was not behind the latest deadly explosions within Iranian-backed installations in Iraq.' 3) U.S. president Donald Trump declared that he does not necessarily seek regime change in the Islamic republic of Iran – but warned Iran of its continued terror related activities.
—————————————————
This Happened In Antarctica And You Won't Believe What Happens Next…

Published on Aug 27, 2019
Mind Blowing : Scary and unusual phenomena happening in Antarctica could eventually change the weather in 2019. Strange videos of unidentified objects and alien-life figures coming in from subscribers and more !
—————————————————
Watchman Report: Heaven // The Believer's Future

Published on Aug 28, 2019
 

Watchman Report: Heaven // The Believer's Future Christian, how often do you ponder heaven? We were designed to exist forever with God. Let us not grow comfortable here on earth, but rather let us be longing for our heavenly home. Pastor Jack Hibbs Facebook:

https://goo.gl/jhJHyL

Instagram:

https://goo.gl/TkQ4hD

Website:

https://goo.gl/y1gCnV

Calvary Chapel Chino Hills www.calvarycch.org All the signs of the last days are converging at the same time. Bible Prophecy is happening right before our eyes and like birth pains, the predicted events are happening more frequently and more intently. Never, in the history throughout the world have so many forces, including economic, scientific, techno-logic, ecologic, cultural, geopolitical, moral, spiritual and religion, converged together to bring this world that's already teetering over the edge into the abyss, to a point of no return. Jesus said when you see all these signs happening, know that I am near, even at the door.
—————————————————
LATEST WORLD NEWS CLIPS – ARTICLES – WEDNESDAY AUGUST 28th 2019
John 8:32 And ye shall know the truth, and the truth shall make you free
"My people are destroyed for lack of knowledge" (Hosea 4:6)
1Cor. 12:3 Wherefore I give you to understand, that no man speaking by the Spirit of God calleth Jesus accursed: AND THAT NO MAN CAN SAY THAT JESUS IS THE LORD, BUT BY THE HOLY GHOST.
THE TRIBULATION OF THE UNJUST (Those who have rejected Jesus Christ as their Saviour) IN THE BOOK OF REVELATION CHAPTER'S 6 to 22:
Rev. 3:10 Because thou hast kept the word of my patience, I also will keep thee from the hour of temptation, which shall come upon all the world, to try them that dwell upon the earth:
Luke 12:37 Blessed are those servants, whom the lord when he cometh shall find watching: verily I say unto you, that he shall gird himself, and make them to sit down to meat, and will come forth and serve them
so won't you accept Jesus now and be removed from that event and live forever with Jesus in the Family of God?
2 "(For he saith, I have heard thee in a time accepted, and in the day of salvation have I succoured thee: behold, now is the accepted time; behold, now is the day of salvation.)" (2nd Corinthians 2:6)
——————————————-
DAILY CHRISTIAN BIBLICAL QUESTIONS AND ANSWERS:
——————————————-
DID JESUS HAVE BROTHERS?
QUESTION:    I have had discussions with my Catholic family where they say how Jesus did not have brothers because that would contradict the Catholic belief that Mary remained a life long virgin. Didn't Jesus indeed have brothers?
ANSWER:    Mark 6:1-3 mentions four brothers, James, Joseph, Jude, and Simon. (James and Jude are believed to be the writers of the epistles by those names.) Matt. 12:46 also speaks of the Lord's brothers. Mark also mentioned some sisters whose names are not known to us. John 7:1-5 is a conversation between the Lord and His brothers. None of them were believers before the resurrection. For an Old Testament prophecy that he would have unbelieving brothers read Psalm 69:7-9.
By the way, the New Testament explains that all Church Age believers will one day become the Lord's brothers and sisters. John 1:12-13 explains that believers receive the authority to become children of God. Romans 8:29 says God predestined us to be conformed to the likeness of His son that He might be the firstborn among brothers. Galatians 4: 4-7 says God has adopted us into His family and made us both His children and His heirs. Romans 8:17 agrees that we're heirs of God and co-heirs with Christ.
LOOK UP IN THE SKY
"For wheresoever the carcase is, there will the eagles be gathered together."
QUESTION:    I trust your interpretations. Can you help me understand what this verse means?
ANSWER:    The context of Matt. 24:23-28 is where to look for signs of the Lord's return. Jesus said not to go out into the desert looking for Him, even if someone claimed to have seen Him there, or to believe He was sequestered in some inner room. In Matt. 24:27 He said just as lightning is visible all over the sky so will His coming be. The verse you're asking about comes next.
Since eagles are not carrion birds (they don't eat dead carcasses) many scholars believe the proper translation of the Greek in Matt. 24:28 should be vulture, a bird from the eagle family that does feed off dead carcasses. If you're out in the country looking for a carcass the best thing to do is look up in the sky. When you see a group of vultures circling overhead you know where to find the carcass. So up in the sky is where they should look for the sign of His return. He confirmed this in Matt 24:30 by saying, "At that time the sign of the Son of Man will appear in the sky …"
————————————————–
NEWS CLIPS OBTAINED FROM MANY SOURCES – INCLUDING

Tracking bible prophecy.org
Rapture Ready News
Prophecyupdate.Com
Main News Channels
End Times Headlines
Prophecyupdateblogspot.com
Stevequayle.com
Gracethrufaith.com
Nowtheendbegins.com
Other Christian Sites
(CLICK ON) LATEST DAILY NEWS CLIPS:
ISRAEL NEWS:
THE MIDDLE EAST PEACE PLAN IS "ANTI GOD" – (GOD WILL NOT ALLOW JERUSALEM TO BE DIVIDED).
ZECHARIAH 12:2-3
Zech. 12:2 Behold, I will make Jerusalem a cup of trembling unto all the people round about, when they shall be in the siege both against Judah and against Jerusalem.
Zech. 12:3 And in that day will I make Jerusalem a burdensome stone for all people: all that burden themselves with it shall be cut in pieces, though all the people of the earth be gathered together against it
I AM GOING TO MAKE JERUSALEM A CUP THAT SENDS ALL THE SURROUNDING PEOPLES REELING … Zech. 12:2
God is in control, and He told the nations the consequences of dividing the Promised Land and declaring peace and safety on their own terms (Joel 3:1-2; I Thess. 5:3)
WORLD TERRORISM – WARS
GENERAL WORLD NEWS:
WORLD FINANCE:
Rev. 6:5 And when he had opened the third seal, I heard the third beast say, Come and see. And I beheld, and lo a black horse; and he that sat on him had a pair of balances in his hand.
MASSIVE EARTH CHANGES/EARTHQUAKES/VOLCANOES ETC:
2Chr. 7:13 If I shut up heaven that there be no rain, or if I command the locusts to devour the land, or if I send pestilence among my people;
2Chr. 7:14 If my people, which are called by my name, shall humble themselves, and pray, and seek my face, and turn from their wicked ways; then will I hear from heaven, and will forgive their sin, and will heal their land
CHRISTIAN AND RELIGIOUS WORLD NEWS:
Matt. 24:9 Then shall they deliver you up to be afflicted, and shall kill you: and ye shall be hated of all nations for my name's sake.
Matt. 24:10 And then shall many be offended, and shall betray one another, and shall hate one another
Rev. 16:3 And the second angel poured out his vial upon the sea; and it became as the blood of a dead man: and every living soul died in the sea
Rev. 8:9 And the third part of the creatures which were in the sea, and had life, died; and the third part of the ships were destroyed
EXTRA WORLD – ALTERNATIVE NEWS:
————————————————-
WORLD – PROPHETIC NEWS ARTICLES PRESENTATION – WEDNESDAY AUGUST 28th 2019
MIDDLE EAST AND WORLD WAR LOOMING THE BUILD UP TO PSALM 83  – ISAIAH 17 AND GOG OF MAGOG WARS EZEKIEL 38:
THE WHOLE WORLD IS UNSTABLE FINANCIALLY, POLITICALLY, PHYSICALLY, MORALLY, GODLY: – AND BECOMING MORE SO DAILY. (WE ARE IN THE BEGINNING OF SORROWS (MATT 24:8)
THE BIBLE STATES THAT IT WILL ONLY GET WORSE BEFORE THE START OF THE TRIBULATION OF MANKIND – (REVELATION 6)
Matt. 24:6 And ye shall hear of WARS AND RUMOURS OF WARS: see that ye be not troubled: for all these things must come to pass, but the end is not yet.
Matt. 24:7 FOR NATION SHALL RISE AGAINST NATION, AND KINGDOM AGAINST KINGDOM: and there shall be famines, and pestilences, and earthquakes, in divers places.
ISAIAH 17/PSALM 83:
THE DESTRUCTION OF DAMASCUS and
Muslim Countries in the Middle East will launch an attack on Israel
JEREMIAH 49:
PROPHECY OF ELAM – (Possible Attack on Iran's Nuclear Program
————————————————–
TODAYS RELATED NEWS CLIPS ON MIDDLE EAST "CHAOS" AND WAR:
—————————————–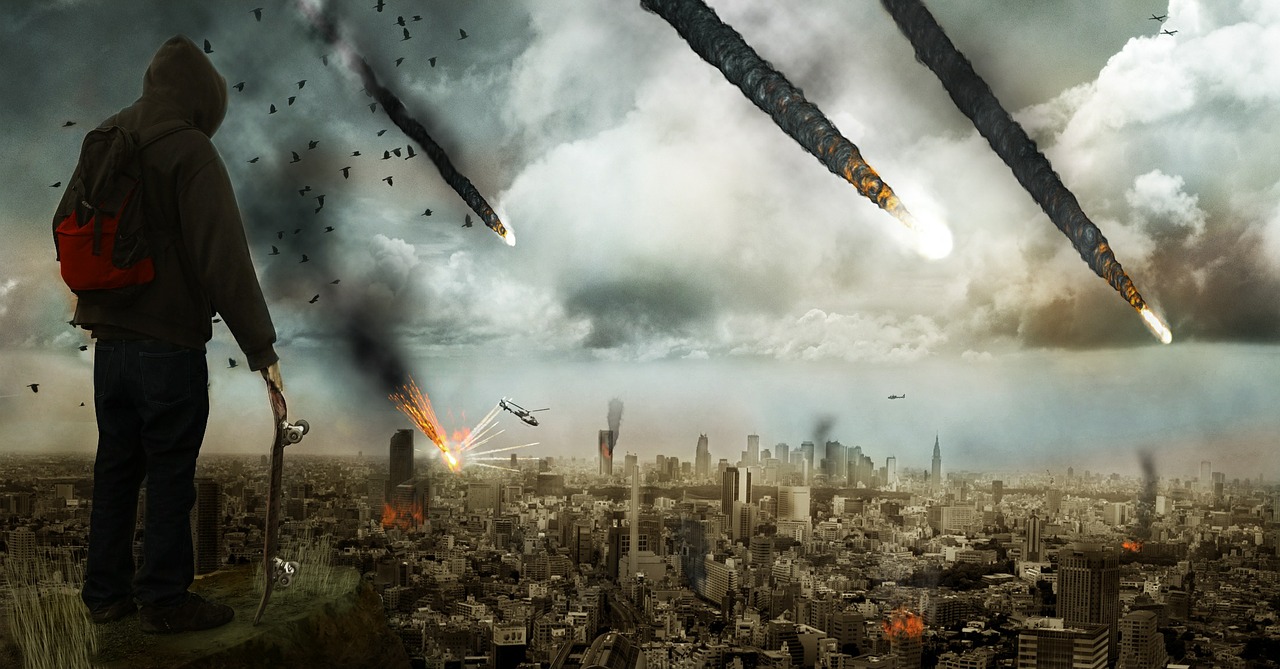 ARE WE ABOUT TO SEE WORLD WAR 3 ERUPT IN THE MIDDLE EAST?  Over the past several days, Israel has attempted to prevent attacks by Iranian forces and their allies by striking targets in Syria, Gaza, Lebanon and Iraq.  As you will see below, political leaders in both Lebanon and Iraq are now accusing Israel of a "declaration of war", and Hezbollah is pledging to strike Israel back extremely hard.  Of course if a full-blown war erupts between Israel and one of her neighbors, it is likely to become a multi-front war almost immediately.  But at the core, this is a conflict between Israel and Iran.  The Iranians have repeatedly pledged to wipe the nation of Israel off the face of the planet, and the coming "final war" is going to literally be a matter of life or death for those two nations.  Both sides have been preparing for this "final war" for a very long time, and once it fully erupts the death and destruction that we will witness will be off the charts.
Just within the past few days, the fighting has escalated dramatically as the Israelis have conducted operations in four different territories…
Israeli forces openly claimed attacks over the weekend in Syria and the Palestinian-administered Gaza Strip and were blamed for two more operations in Lebanon and Iraq. As reports of what occurred across the region emerged, Israeli Prime Minister Benjamin Netanyahu hinted at his country's ongoing efforts abroad, telling a Monday planning meeting that "we will deepen our roots and strike at our enemies."
The attacks in Syria, Lebanon and Iraq specifically targeted Iranian forces and their allies, and the goal was to prevent imminent attacks against Israel…
In Syria, Israeli warplanes killed two members of the Lebanese Hezbollah. Israel says the individuals were supporting an Iranian Islamic Revolutionary Guard Corps plot to launch explosive-laden drones into Israel. The Israelis say that the specific Islamic Revolutionary Guard Corps unit responsible was the Quds Force, led by Qassem Soleimani. If true, the Quds Force was likely using Hezbollah as a deniable proxy to avoid direct links between the plot and Tehran.
In another operation in Lebanon, Israel targeted another Iranian-allied group, the Popular Front for the Liberation of Palestine. In Iraq, senior Iran-aligned figures accused Israel of another air strike.
Missiles are not flying directly back and forth between Israel and Iran yet, but at this point a state of war essentially exists, and many are deeply concerned about what is going to happen next.
In particular, it looks like Hezbollah could launch a large scale attack against Israel at any moment, because their leadership is absolutely furious that the Israelis just hit their headquarters building in Beirut…
Hassan Nasrallah, Hezbollah's secretary-general, threatened to attack Israel in retaliation for a drone attack over the weekend on the organization's headquarters in Beirut. Tensions between Israel and Hezbollah are now at their highest point since the 2006 war.
And the Lebanese government itself is extremely angry as well.  In fact, the president of Lebanon has publicly stated that what Israel has just done is essentially the equivalent of "a declaration of war"…
Lebanese President Michel Aoun met Monday with the U.N. Special Coordinator for Lebanon Jan Kubis, calling Israel's moves in Beirut and Qusaya "a declaration of war."
The statement echoed the words of Iraq's powerful Fateh Alliance, which called separate strikes that killed a militia commander in the border town of Al-Qaim "a declaration of war on Iraq and its people," according to the Associated Press.
This is an extremely serious situation.  Israel is literally on the brink of war with Hezbollah, and many feel that such a war is inevitable.
Meanwhile, a very powerful bloc in the Iraqi government has also accused Israel of "a declaration of war"…
A powerful bloc in Iraq's parliament has called for the withdrawal of US troops from Iraq, following a series of air raids targeting Iran-backed Shia militias in the country that have been blamed on Israel.
The Fatah Coalition said on Monday that it holds the United States fully responsible for the alleged Israeli aggression, "which we consider to be a declaration of war on Iraq and its people."
We had not seen the Israeli military strike targets in Iraq until just recently, and this latest attack has absolutely enraged the Shia militias.  During the funeral procession for the commander that was killed in the attack, some of the Shia fighters were actually trampling the American flag…
The Shia militia group, meanwhile, held a funeral procession in Baghdad for the commander killed on Sunday.
"There is no greater God but God!" the mourners shouted as they marched behind a banner with the words "Death to America" and "Death to Israel." Some trampled on an American flag as they marched.
Thousands of U.S. soldiers died, thousands more were injured, and we spent trillions of dollars in the process of "liberating" Iraq, and this is how they feel about us.
What a colossal waste.
Ultimately, nothing is going to be able to stop the massive war that is coming to the region.  The Iranians and all of their allies have a religiously-fueled hatred for Israel that most people living in the western world will never understand, and they are absolutely obsessed with permanently destroying the nation of Israel as it exists today.  There will never be peace between the two sides, and the coming apocalyptic conflict will literally be a battle for national survival.
This can definitely be described as a time of "wars and rumors of wars", and the situation on the ground is extremely fluid right now.  The fact that the Israelis have another national election coming up adds another layer of complexity to all of this, and that election may cause events to accelerate even faster than many were anticipating.
Let us pray for peace, because right now tensions are extremely high and things are beginning to spiral out of control.
And when a full-blown war does break out, it is highly likely that the U.S. will get involved, and that will have enormous implications for all of us.
————————————————–
RUMOURS OF WAR: ISRAEL SENDS TROOPS TO NORTHERN BORDER TO PREPARE FOR IMMINENT HEZBOLLAH ATTACK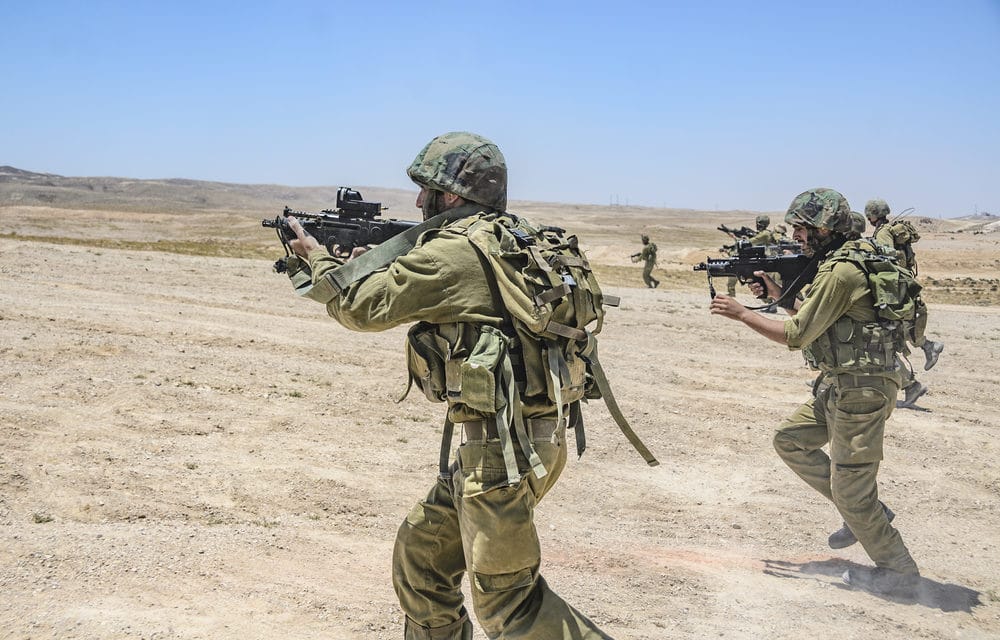 (CBN) – Lebanese President Michel Aoun is threatening to retaliate against the Jewish state after Israeli drones crashed in the capital city of Beirut on Sunday. He also condemned Israel for reportedly attacking a Palestinian terror group along the Syrian-Lebanese border. "What happened resembles a declaration of war that entitles us to resort to our right to defend our sovereignty, independence and territorial integrity," Aoun told U.N. Special Coordinator for Lebanon Jan Kubis on Monday. "I have repeatedly said before that Lebanon will not fire a single shot from its border unless it is in self-defense,"
Aoun added. "What happened yesterday allows us to exercise this right." An-Nahar reports that Israel struck a military base used by the Popular Front for the Liberation of Palestine-General Command near the Lebanese village of Qusaya in the eastern Bekaa Valley. According to the report, the strikes damaged buildings but caused no casualties. The strikes came days after the Lebanese military said two IDF drones crashed in Beirut, escalating tensions between Israel and the Iranian-backed Hezbollah terror group. Hassan Nasrallah.
Hassan Nasrallah, the leader of Hezbollah in Lebanon, warned Israel that an attack is coming.
"I tell the Israeli army on the border: wait for our response, which may take place at any time on the border and beyond the border. Be prepared and wait for us," Nasrallah said.
Israel is not waiting for Hezbollah to move first.
The Israel Defense Forces have deployed troops to the country's north to prepare for a possible attack. The military also shut down traffic near the Lebanese border.
"The Israeli response to an attack will be disproportionate," an unnamed officer told Channel 12.
The officer also said Hezbollah will attempt an attack against soldiers, not civilians.
"The home front is in a state of routine, and we are working to preserve that. The IDF has increased its level of preparedness, both in terms of defense and attack," said Brig. Gen. Amit Fisher, the head of the IDF's Bashan Division in the Northern Command.
Israel has been on alert after striking Syria over the weekend to stop an Iranian killer drone attack against the Jewish state.
Prime Minister Benjamin Netanyahu warned on Monday that Iran is plotting terror attacks against Israel and called on the international community to confront the regime.
"Iran is working on a broad front to carry out murderous terrorist attacks against the State of Israel. Israel will continue to defend its security however that may be necessary. I call on the international community to act immediately so that Iran halts these attacks," said Netanyahu.
Prime Minister Benjamin Netanyahu warned on Monday that Iran is plotting terror attacks against Israel and called on the international community to confront the regime.
"Iran is working on a broad front to carry out murderous terrorist attacks against the State of Israel. Israel will continue to defend its security however that may be necessary. I call on the international community to act immediately so that Iran halts these attacks," said Netanyahu.
——————————————–
With Monday morning's jaw-dropping sharing of a wealth of IDF intelligence about the Iranian drone crew it struck in Lebanon, the power of Israeli intelligence became ever clearer.
The key to the IDF thwarting the planned attack by Iran on Israel was not merely that it identified the Lebanese operatives working with the Iranians who were en route to carry out their attack, but that it traced the presence of particular operatives involved in using drones on their way to the area before they got there.
Let's analyze the information put out by the IDF. First, there were three casualties from the strike, two of whom were Hezbollah operatives being trained by Iran's external intelligence Quds Force: Hassem Yussuf Zabib from Nabatieh in southern Lebanon, born in 1996, and Yasser Ahmed Tzahr from Beleide village, born in 1997.
According to the IDF, the two visited Iran several times this year and went through training to operate unmanned aerial vehicles and explosive drones at the Quds Force base.
Stunningly, there are pictures of the two onboard a flight and near an airplane headed to Iran to take part in some of the training sessions.
According to IDF Spokesperson Brig.-Gen. Ronen Manelis, the IDF was ordered specifically to strike Aqraba early on Sunday morning after they received intelligence that the attack would happen on Sunday.
He said that the drones were like the kind used by the Houthis in Yemen against Saudi Arabia. Each of the drones could carry several kilograms of explosives, and was supposed to be operated in conjunction with a group of Iranian pilots who arrived in Syria several days before, especially for this mission.
The IDF has not identified the name of an additional Iranian it said was killed in the strike.
From the above released intelligence, which is likely still only part of the full picture, part of the key is that the IDF has been watching these two individuals.
Tracing those individuals, and likely tracing these two Hezbollah operatives, invariably includes old-school intelligence like HUMINT, or human spying provided by the Mossad.
Other tracing of these operatives, including video footage of some Quds Force operatives taking what appears to be an Iranian drone out to prepare it for a strike, could have been accomplished by Israeli drones, the IDF's F-35, Mossad or IDF special forces in the field, or again, by hacking some kind of Hezbollah video feed nearby.
The intelligence also makes it clear that Israel's network for tracking these Hezbollah agents was spread out over multiple countries.
All of this highlights that a key to preventing disastrous attacks on Israel is often not merely having an answer once the attack is in motion, but having unmatched intelligence prior to the attack. That would allow for the rug to be pulled out from beneath the feet of the attackers before they have been able to "hit the on-button" for their attack.
There are some good questions to ask about what security information Israel may have compromised by sharing it with the public, and what the motivations for sharing it really was, which could be anything from psychologically beating Iran in public to politics.
But Monday morning's information showed unmistakably once again, that in the arena of Middle East intelligence, Israel is second to none.
——————————————–
There's been a flurry of threats and counter-threats after pro-Iran allies in Lebanon, Syria and Iraq were all hit in suspected Israeli strikes in the space of less than 24 hours, signalling a new aggression out of Tel Aviv and willingness to risk yet another major Middle East war. Indeed Lebanon's southern border with Israel is heating up once again in the worst tensions since the devastating 2006 war. 
Hezbollah secretary general Hassan Nasrallah has vowed to shoot down any Israeli aircraft violating Lebanon's sovereign airspace after early Sunday a pair of drones targeted Hezbollah offices in south Beirut, and further after a follow-up drone strike reached deep into Lebanon, killing a Palestinian paramilitary commander (of the PFLP-GC) in the Bekaa Valley.
"Hezbollah will endeavor to down all Israeli drones, which may violate Lebanon's airspace," Nasrallah pledged in a televised speech. "The era of the Israeli military's undeterred attacks on Lebanon has come to an end. Hezbollah will tolerate no more Israeli drones penetrating Lebanese airspace," Nasrallah said. 
Simultaneously, Lebanese President Michel Aoun on Monday said the drone strikes amount to a "declaration of war" and convened an emergency meeting of the country's top military and security chiefs. 
Meanwhile in a potential return to the precise lead-up to the month-long 2006 war, which saw the Israel Defense Forces conduct a heavy bombing campaign across southern Lebanon all the way into Beirut, including the international airport, Tel Aviv is now signaling its forces won't differentiate between Hezbollah and the Lebanese state.
Israeli officials tell me Netanyahu told Pompeo in their phone call on Sunday that he should convey to Hariri that if Hezbollah attacks Israel, Israel won't differentiate between Hezbollah and the Lebanese government and will retaliate against the Lebanese state as a whole.
Pompeo had over the weekend expressed support for Israel's ability to "defend itself" from the encroaching "Iran threat". Specifically during the latest weekend Israeli strikes on Syria officials claimed to have thwarted an Iran-backed "killer drone attack" being planned. 
Meanwhile, during the evening hours (local time) along the Israeli-Lebanon border the IDF has reportedly been releasing flares over the area amid concerns Hezbollah could be ready to launch an attack. 
Nasrallah during his Sunday speech warned that the Israeli military would soon face a reprisal attack. 
"I say to the Israeli army along the border, from tonight be ready and wait for us," he said. "What happened yesterday will not pass."
"We will not allow the clock to be turned back. We will not allow Lebanon to be violated by bombardment, killing or explosions, nor the violation of sanctities. This for us is a red line," Nasrallah said.
He was specifically echoing words used by Israeli officials during the 2006 war, who said they would unleash destruction on Lebanon which would "turn back the clock" on its national development. 
——————————————–
In its exclusive account of the Aug. 25 drone crash in Beirut, DEBKAfile can reveal its real objective: the targeted assassination of a Hizballah's senior operational liaison officer with Al Qods chief Qassem Soleimani, Iran's supreme Mid East commander. That operation matched in significance the Israeli aerial operation outside Damascus which preempted an imminent Iranian drone attack.
It is no wonder that Hizballah chief Hassan Nasrallah looked pale and shocked when he threatened to punish Israel in a speech on Sunday afternoon.
The drone attack, according to DEBKAfile's military and intelligence sources, was the first targeted assassination Israel has ever conducted by air over a main street in Beirut. 
Soleimani later called it "insane." The first of the two drones was unarmed on a reconnaissance mission to track the movements of the targeted high-profile Hizballah officer on Mouawad Street in the south Beirut Shiite district of Dahya.
Posh shops which attract tourists line one side of this street. On the other, are located top secret lodgings used by Middle East terrorist bigwigs associated with Iran when they spend time in the Lebanese capital – Yemeni Houthi rebel chiefs and heads of the Palestinian Hamas and Islamic Jihad, to name a few. The occupants of these carefully hidden residences tend to stay out of sight, among them the targeted Hizballah officer.
The first drone was sent Saturday night to pinpoint his whereabouts.
Liquidating this important link in the chain between Iran and its senior proxy in his hidden lair was planned to drive home to Soleimani and Nasrallah that Israel was on to this key figure and knew where to find him. The first drone therefore flew dangerously low over Mouawad Street and was therefore easy prey for a young local boy to throw a big rock and bring it crashing down, a feat of which he boasted later. The IDF thereupon lofted a second drone over the street. This was packed with explosives. Its target was not the Hizballah media center as generally reported, but a car outside the building next door. No sooner had the Hizballah officer targeted for assassination stepped into that car when it was hit by the armed drone that was programmed to home in him.
If Israel maintains the momentum of the last 48 hours, the operation on Mouawad Street, no less than the air strike on a villa housing Iranian drones south of Damascus, may turn out to be the opening shot of a new war offensive against Iran and its proxies before their plans of aggression get going in earnest.
On Sunday, the IDF continued to push forward. 
The powerful pro-Iranian Iraqi Hashd al-Shaabi militia, or Popular Mobilization Forces (PMU), blamed Israel for the deadly drone attack that day on two trucks driving past the Iraqi border town of Al Qaim on their way to the Syrian border. At least 10 militiamen were killed, including a senior officer, in what the PMU called a "blatant attack with air cover over the area from American planes, in addition to a large balloon to monitor the area near the site of the incident."
DEBKAfile reports that the target was the PMU's 45th Battalion which is responsible for carting Iranian arms from Iraq to Syria and on to Hizballah in Lebanon.
Early Monday, Lebanese media reported that the Israel Air Force attacked Popular Front for the Liberation of Palestine (PFLP) targets in the Bekaa region near the Syrian border. 
This attack came after three Palestinian rockets were fired from Gaza at Sderot and other nearby communities. Two were intercepted by Iron Dome and the third exploded harmlessly on a road. However, flying shrapnel showered down on the 4,000 people attending a festival in Sderot. At least 16 people were injured in the panic.
——————————————–
Two Israeli researchers with extensive military experience recently published a very alarming report on Iran's activities in Syria. 
The two, Colonel (Res.) Jaques Neriah and Brigade General (Ret.) Shimon Shapira wrote that Soleimani chaired a secret meeting in 2013 in Iran which was also attended by Hezbollah leader Hassan Nasrallah and Supreme Leader Ayatollah Ali Khamenei.
During that meeting, a plan was discussed to form a 150,000-strong Shiite force which would eventually heat up the border with Israel on the Golan Heights.
Today, this plan has become reality as Hezbollah has taken control of the area along the Israeli border on the Golan Heights. 
The Hezbollah deployment is contrary to a 2018 agreement between Russia and Israel that provided for the creation of an 80-kilometer-wide buffer zone along the Israeli border where no Iran-related forces would be allowed.
The Quds Force and Hezbollah now have bases in various regions in Syria. 
Some of them are located in the Suweida province in southern Syria, which is also referred to as Har HaDruzi (Druze Mountain) in Israel.
In 2018 alone, Hezbollah also recruited 3,500 Arabs in southern Syria for the formation of the new force against Israel
Hezbollah commanders, furthermore, command Syrian dictator Bashar al-Assad's army units and the Lebanese terror group has established four bases near the Israeli border.
According to Neriah and Shapira, Hezbollah is now also commanding five Shiite militias in southern Syria which are being prepared for war against Israel.
Since the end of 2018, the Quds Brigade and Hezbollah established radar and eavesdropping posts close to the Israeli border and are gathering information about the movements of the IAF on the Golan Heights.
Ethnic cleansing of southern Syria where the armed Sunni uprising against Assad began in 2011 is another means that must allow Iran to open a front against Israel on the Golan Heights.
Sunni Syrian Arabs who fled their homes during the now eight-year war may not return home unless they convert to the Shiite version of Islam adhered to by the Iranian regime. 
Iran also makes use of NGOs that provide humanitarian and financial assistance to the poverty-stricken Syrian population in order to expand their influence over the originally Sunni country.
Hezbollah officials, furthermore, use straw men to purchase land near the Israeli border.
Neriah and Shapiro say that Iran, and not Assad runs the state of Syria, and that the Israeli effort to prevent this had partial results only.
Assad is only a pawn in the hands of Tehran, the Israeli experts said.
——————————————–
RUMORS OF WAR: LEBANON AND IRAQ – ISRAELI ATTACKS ARE 'DECLARATION OF WAR

'
https://prophecyupdate.blogspot.com/2019/08/rumors-of-war-lebanon-and-iraq-israeli.html
After pro-Iran allies in Lebanon, Syria and Iraq were all hit in suspected Israeli strikes in the space of less than 24 hours, signaling a new aggression out of Tel Aviv and willingness to risk yet another major Middle East war, Arab capitals are now alerting their armed forces to be on a war footing. 
Lebanese President Michel Aoun on Monday condemned the "Israeli assault on the southern suburbs of Beirut" and told the country's United Nations Special Coordinator, that the recent spate of drone strikes on Lebanon amount to a "declaration of war".
Especially in Lebanon, where the most powerful military force is not the Army but Shiite paramilitary group Hezbollah, tensions are soaring after Hezbollah media offices in Beirut were targeted by Israeli drones overnight Sunday.
New Video of alleged Israel strikes in east Lebanon ~ an hour ago, targeting Palestinian Group PFLP.

If true, this may be 4th military incident in Lebanon-Syria-Iraq involving Israel in 24 hours. Via @tobiaschneiderpic.twitter.com/RGLjEaWFyw
A separate Israeli operation the day following reached deep into Lebanon, killing a PFLP-GC leader in Lebanon's Bekaa Valley (a Palestinian paramilitary group). 
Hezbollah leader Hassan Nasrallah described the weekend aggression during televised remarks addressing the crisis as marking the first Israeli attacks inside Lebanon since the devastating month-long 2006 war; however, Israel has yet to claim the Beirut attack.
One of the obvious and expected consequences or instances of 'blowback' from Israel's unprecedented decision to extend its "anti-Iran" campaign into Iraq, with three airstrikes widely blamed on either Israeli drones or possibly F-35s in the last five weeks, is that it will force a deepening conflict between Iraq's military and US coalition forces.
There's long been a broad base of Iraqi support that would like to see the American presence completely out of the country with the Islamic State long defeated, but now that political bloc just got a lot stronger in the wake of the alleged Israeli raids, at least one of which US officials have already admitted Israel bore responsibility for (a July 19 attack on a Popular Mobilization Forces base in Amirli). A powerful pro-Iran faction of parliament has called Israel's alleged attacks "a declaration of war".
The Associated Press reports in the aftermath of yet another Israeli drone strike targeting and killing a Kataeb Hezbollah leader in al-Qaim, Iraq near the Syrian border that, "A powerful bloc in Iraq's parliament is calling for the withdrawal of U.S. troops from Iraq following a series of airstrikes blamed on Israel targeting Iran-backed Shiite militias in the country."
The influential and powerful Fatah Coalition, representing the country's pro-Iranian Popular Mobilization Forces (PMF) issued a statement Monday holding the United States responsible for facilitation Israeli aggression on Iraqi soil, "which we consider to be a declaration of war on Iraq and its people," the statement said. The statement noted further that American troops are no longer needed and only now serve to jeopardize Iraqi national security. 
PMF commanders and officials have over the past weeks been the most vocal part of Iraq's military and government blaming the recent spate of devastating attacks on Israel; however, following last week's explosion at a base outside Baghdad – believed the result of an Israeli airstrike – it appears this view is now gaining support even from the prime minister's office amid an ongoing official investigation into the blasts.
Footage showing the August 12th arms depot blast, widely blamed on Israel. Another strike on a munitions storage depot occurred on Aug. 20, and before this a July 19 attack grabbed headlines. 
Last week Prime Minister Abdul-Mahdi had called for an end to all "unauthorized flights" including US drones, spy planes, jets, or helicopters. The directive demanded that all aerial vehicles comply with Iraqi law and operations must be under Iraqi government authorization.
——————————————–
Russia's state weather agency said on Monday that a cloud of radioactive gases that swept across a Russian town earlier this month was produced by fast-decaying radioactive isotopes released by an explosion at the Nyonoksa testing range. 

Though Russia's explanations for what occurred have varied, the blast has been tied to a failed missile test. 

A Norwegian nuclear expert told The Barents Observer that these isotopes — of strontium, barium, and lanthanum — were caused by a "nuclear chain reaction," saying it was evidence that it "was a nuclear reactor that exploded." 

US experts and intelligence officials suspect that the failed weapons test involved the 9M730 Burevestnik nuclear-powered cruise missile, a superweapon that NATO calls the SSC-X-9 Skyfall.
A mysterious explosion at a Russian weapons testing site earlier this month released various radioactive isotopes, creating a cloud of radioactive gases that swept across a nearby town, the country's state weather agency said Monday, and experts said the mixture removes all doubt about what blew up.
The deadly August 8 blast at the Nyonoksa military weapons testing range released a handful of rapidly decaying radioactive isotopes — strontium-91, barium-139, barium-140, and lanthanum-140 — which have half-lives ranging from 83 minutes to 12.8 days, the Roshydromet national weather and environmental monitoring agency said in a statement on test samples. 
"These are fission products," Joshua Pollack, a leading expert on nuclear and missile proliferation, told Insider. "If anyone still doubts that a nuclear reactor was involved in this incident, this report should go a long way toward resolving that."
Nils Bohmer, a Norwegian nuclear-safety expert, told The Barents Observer that "the presence of decay products like barium and strontium is coming from a nuclear chain reaction," adding that it was evidence that it "was a nuclear reactor that exploded."
Russia has been cagey with the details of the accident, which killed at least five and as many as seven people and triggered a radiation spike in nearby Severodvinsk, a detail Russia has flip-flopped on acknowledging.
——————————————–
WILL THE STOCK MARKET BUBBLE POP?
The US president has so far managed to keep the market buoyant by offering economic hope to calm nerves. As China's economy continues to slow, and more multinationals begin to feel the pain, the tipping point may not be too far off…
The US market has gone through another convulsion over recession prospects. Both the market and Trump thought that a Fed rate cut would revive the market. It may have had the opposite effect. The Fed's move has only magnified the recession fear. Why would the Fed cut rates otherwise?
As the US unemployment rate is still at a historical low, the recession fear may seem odd. But, now is not a normal time. After the 2008 global financial crisis, the global economy has come back with more debt and more asset bubbles. In a bubble economy, recession is a self-fulfilling expectation.
The property bubble in China and the stock bubble in the US have led the global economy since 2008. 
The US stock market surpassed 100 per cent of GDP in 1996 for the first time in history and was above 150 per cent at the recent peak. The cyclically adjusted price-to-earnings ratio (Cape) recently went over 30. It would appear that the US stock market was 50 per cent hot air based on historical valuation metrics.
The market bubble pumped up the value of Amercia's US$30 trillion pension assets, which still has a shortfall of US$3-4 trillion. Like Trump said, if the market pops, Americans could kiss their pensions goodbye. As baby boomers are retiring en masse, massive pension shortfalls will surely lead to recession and even political turmoil.
China's property bubble is bigger than the US stock bubble. It is likely to be over five times GDP in value. The hot air in the price accounts for more than 50 per cent. Most of China's debt, which now tops 300 per cent of GDP, is backed up by property. It can keep going only if the debt continues to rise faster than GDP. Any deleveraging campaign, which the country tried a couple of years ago, would pop the bubble.
The Chinese government can intervene in a market process in all of its aspects. It can restrict buying and selling. It can change expectations by massaging statistics or media content. The end goal seems to be to stage a silent explosion, adjusting the market without people realising it, like slowly boiling a frog. Chinese bubbles don't burst; they just fade away.
The adjustment in China's property market was the main factor in the global economy slowing. The Trump bull market has mitigated some of its fallout in the past two years. If the Trump bull market bursts, a global recession is inevitable and could be quite deep.
And a debt crisis may return in Europe. With national debt at 131 per cent of GDP, Italy looks really dicey. A global downturn could tip it over, which would blow up Europe's banking system.
If and when a recession arrives, it would be difficult for the world to come out of it. The structural problems that led to the 2008 global financial crisis have only become worse. Debt leverage has risen among all major economies.
The world agrees on only one solution – which is, the central banks releasing more money during a recession. It works by raising asset prices – that is, creating another bubble. Maybe it will work again. But Sino-US rivalry makes it less likely.
Since the end of the cold war in 1989, the world has experienced one bubble after another. There was a deflationary impact from the collapse of the Soviet bloc, less competition for resources, which made monetary policies more bubble-prone.
——————————————–
OVER 30,000 SCIENTISTS SAY 'CATASTROPHIC MAN-MADE GLOBAL WARMING' IS A COMPLETE HOAX AND SCIENCE LIE
Submitted by Dave Hodges on Monday, August 26, 2019 – 18:55. – by: Daniel Barker
NaturalNews) The highly-politicized climate change debate rages on as we approach the crucial 2016 U.S. presidential election, despite an ever-growing body of evidence revealing the fact that "catastrophic man-made global warming" is nothing more than an elaborate hoax.
And the November election may prove to be a victory for the hoaxers, according to experts who happen to be among those who dare to challenge the spurious climate change narrative.
One of these experts is Weather Channel founder John Coleman, who is now warning that the election could prove to be a "tipping point" in favor of people like Al Gore, who continue to amass vast fortunes based on the global warming scam.
In a recent interview with Climate Depot, Coleman said:
"Al Gore may emerge from the shadows to declare victory in the 'global warming' debate if Hillary Clinton moves into the White House. Yes, if that happens and the new climate regulations become the law of the land, they will be next to impossible to overturn for four to eight years."
Climate change proponents remain undeterred in their mission, ignoring numerous recent scientific findings indicating that there has been no warming trend at all for nearly two decades.
Al Gore's dire predictions of the melting of polar ice on a massive scale have proved to be completely false. In fact, in 2014 – a year that was touted as being "the hottest ever" in the Earth's history – there were record amounts of ice reported in Antarctica, an increase in Arctic ice, and record snowfalls across the globe.
Debunking the "97 percent" lie
On top of those "inconvenient truths," the White House's assertion that 97 percent of scientists agree that global warming is real has been completely debunked. Several independently-researched examinations of the literature used to support the "97 percent" statement found that the conclusions were cherry-picked and misleading.
More objective surveys have revealed that there is a far greater diversity of opinion among scientists than the global warming crowd would like for you to believe.
From the National Review:
"A 2008 survey by two German scientists, Dennis Bray and Hans von Storch, found that a significant number of scientists were skeptical of the ability of existing global climate models to accurately predict global temperatures, precipitation, sea-level changes, or extreme weather events even over a decade; they were far more skeptical as the time horizon increased."
Other mainstream news sources besides the National Review have also been courageous enough to speak out against the global warming propaganda – even the Wall Street Journal published an op-ed piece in 2015 challenging the Anthropogenic Global Warming (AGW) pseudoscience being promulgated by global warming proponents.

And, of course, there are the more than 31,000 American scientists (to date) who have signed a petition challenging the climate change narrative and 9,029 of them hold PhDs in their respective fields. But hey, Al Gore and his cronies have also ignored that inconvenient truth, as well.
Many of those scientists who signed the petition were likely encouraged to speak out in favor of the truth after retired senior NASA atmospheric scientist John L. Casey revealed that solar cycles are largely responsible for warming periods on Earth – not human activity.
AL GORE AND CRONIES CONTINUE GETTING RICHER FROM THE GLOBAL WARMING HOAX
But the global warming crowd continues to push their agenda on the public while lining their pockets in the process. If you're still inclined to believe what Al Gore has to say about global warming, please consider the fact that since he embarked on his crusade, his wealth has grown from $2 million in 2001 to $100 million in 2016 – largely due to investments in fake "green tech" companies and the effective embezzlement of numerous grants and loans.
You might want to take all of this information into serious consideration before casting your vote in the November election.
SOURCES:
——————————————–
In the U.S., corporate insiders have been selling stocks at an average rate of 600 million dollars per day during the month of August.  This kind of wild selling indicates that there is a tremendous amount of fear among corporate insiders right now, and such selling would only make sense if a stock market crash is imminent.  And without a doubt, we have already seen volatility return to Wall Street in a major way as our trade war with China has dramatically escalated.  Many Americans are hoping that things will start to calm down and that our trade conflict with China can be resolved calmly, because if things take a bad turn many analysts are warning that we could soon be facing the worst financial crisis since 2008.  Here is one example… (

READ MORE…

)