This Happened On Planet Earth…Aug. 2019…End Times Signs

Published on Aug 11, 2019
 

Please Help Support This Ministry: Go Fund Me:

https://www.gofundme.com/watchman-you…

Cash App : $watchman1963 Please subscribe to my backup channel:

https://www.youtube.com/channel/UC4nc…

Current Events Linked To Biblical Prophecies. Everything is unfolding just as the bible foretold. Wars, Volcanic Eruptions, Earthquakes, Extreme Weather, Christian Persecution, Violence and more!
Matthew 24:3-14 3 Now as He sat on the Mount of Olives, the disciples came to Him privately, saying, "Tell us, when will these things be? And what will be the sign of Your coming, and of the end of the age?" 4 And Jesus answered and said to them: "Take heed that no one deceives you. 5 For many will come in My name, saying, 'I am the Christ,' and will deceive many. 6 And you will hear of wars and rumours of wars. See that you are not troubled; for all[a] these things must come to pass, but the end is not yet.
7 For nation will rise against nation, and kingdom against kingdom. And there will be famines, pestilences,[b] and earthquakes in various places. 8 All these are the beginning of sorrows. 9 "Then they will deliver you up to tribulation and kill you, and you will be hated by all nations for My name's sake. 10 And then many will be offended, will betray one another, and will hate one another.
11 Then many false prophets will rise up and deceive many. 12 And because lawlessness will abound, the love of many will grow cold. 13 But he who endures to the end shall be saved. 14 And this gospel of the kingdom will be preached in all the world as a witness to all the nations, and then the end will come.
——————————————————
Prophecy Update End Times News Headlines – 8/10/19

Published on Aug 11, 2019
 

Prophecy Update End Times News Headlines – 8/10/19 It's Later Than You Think… Time is Short! A fast-paced highlight and review of the major news stories and headlines that relate to Bible Prophecy and the End Times… All the signs of the last days are converging at the same time. Bible Prophecy is happening right before our eyes and like birth pains, the predicted events are happening more frequently and more intently. Never, in the history throughout the world have so many forces, including economic, scientific, techno-logic, ecologic, cultural, geopolitical, moral, spiritual and religion, converged together to bring this world that's already teetering over the edge into the abyss, to a point of no return. Jesus said when you see all these signs happening, know that I am near, even at the door. For more in-depth studies, commentary, and analysis of Bible Prophecy and End Times events visit our web site www.prophecyupdate.com and sign-up for our free newsletter…
——————————————————
Got Tears in my Eyes Hearing This: True vs. False Repentance Easily Explained – Derek Prince
——————————————————
LATEST WORLD NEWS CLIPS – ARTICLES – MONDAY AUGUST 12th 2019
John 8:32 And ye shall know the truth, and the truth shall make you free
"My people are destroyed for lack of knowledge" (Hosea 4:6)
1Cor. 12:3 Wherefore I give you to understand, that no man speaking by the Spirit of God calleth Jesus accursed: AND THAT NO MAN CAN SAY THAT JESUS IS THE LORD, BUT BY THE HOLY GHOST.
THE TRIBULATION OF THE UNJUST (Those who have rejected Jesus Christ as their Saviour) IN THE BOOK OF REVELATION CHAPTER'S 6 to 22:
TRIBULATION IS COMING AND THE REMOVAL OF THE CHURCH IS IMMINENT.
THE GREAT "DECEPTION" IS READY TO BE IMPLEMENTED BY THE ONE WORLD GOVERNMENT. ARE YOU READY FOR JESUS CHRIST RETURN
Rev. 3:10 Because thou hast kept the word of my patience, I also will keep thee from the hour of temptation, which shall come upon all the world, to try them that dwell upon the earth:
Luke 12:37 Blessed are those servants, whom the lord when he cometh shall find watching: verily I say unto you, that he shall gird himself, and make them to sit down to meat, and will come forth and serve them
so won't you accept Jesus now and be removed from that event and live forever with Jesus in the Family of God?
2 "(For he saith, I have heard thee in a time accepted, and in the day of salvation have I succoured thee: behold, now is the accepted time; behold, now is the day of salvation.)" (2nd Corinthians 2:6)
——————————————-
DAILY CHRISTIAN BIBLICAL QUESTIONS AND ANSWERS:
——————————————-
THE BRIDE
A Bible Study by Jack Kelley
This is an update of an article originally published in March 2004.  While it's based on the Bible, it also includes Jewish wedding traditions from Biblical times.  Some of these traditions go all the way back to Abraham's time and are described in Genesis 24. Others come from various books and commentaries I've read.
Note: You can also listen to Jack's audio studio on this subject here:

The Bride
BIRTH OF A TRADITION
We'll begin with a summary of the story of Isaac and Rebekah from Genesis 24.  Abraham was getting old and Sarah had died, so he sent his chief servant to the land of his brother to get a wife for Isaac. The servant loaded up 10 camels with gifts and set off. After some time he arrived in the village of Abraham's brother Nahor. Approaching a young woman near a well, he asked for a drink, in accordance with a plan he had devised with the Lord.  When the young woman offered to draw water for his camels as well, she was giving him the confirming sign he had asked the Lord to provide.  He then accompanied her to her family's home.
That evening he asked her family for permission to take the young woman, whose name was Rebekah, back home to be the bride of his master's son Isaac. Using the gifts to reward her and to compensate her family for the loss of their daughter, he said he wanted to leave immediately. When Rebekah's father turned to her for final approval, she agreed and they set off the next morning. After several days of travel during which the servant told her all about her betrothed, they arrived at Isaac's home where she met him for the first time.  That very evening Isaac and Rebekah were married.
THAT'S THE WAY IT GOES
Members of royalty often followed a procedure very similar to this in obtaining brides for their sons, sometimes arranging them years in advance of the actual event. Common people also adopted this method, but of course, with them, the prospective groom acted on his own behalf rather than sending someone in his stead.
Even today in some Middle Eastern cultures arranged marriages are common, with the groom's mother selecting a bride for her son. The logic here is that a young man's mother knows her son and his temperament better than anyone and can most accurately predict what kind of woman would please him. On one of our trips to Israel and Jordan, our Jordanian guide told us that his marriage had been arranged in this way and he was very happy with his mother's selection.
BACK TO BIBLICAL TIMES
In those days when a man took a liking to a young woman, he approached her father to ask for her hand in marriage.  Due to the prevailing economic conditions back then,  it took a long time for a man to become financially stable enough to think about starting a family.  When he did, he looked for a bride who was still young enough to bear him many children who could help him work the land when he got old.   So while the man in these cases could be in his thirties, the potential bride would often still be a teenager.
Inviting the man into their home, the young woman's parents sat down with him around a table while she brought wine and four cups. After she had poured each of them (but not herself) a cup of wine, she listened while this man, who she was meeting for the very first time, described his assets, skills and other qualities that made him a desirable mate. A brief negotiation followed where the price he would have to pay as compensation for the family's loss of their daughter was determined. It was called the bride price.
If the two men reached an agreeable amount all eyes turned to the daughter who had been listening intently to the entire discussion. She now had to decide if she would take this man to be her husband. If she turned her empty cup upside down, the man went away never to return. But if she filled her cup and took a sip of the wine, she was agreeing to become his wife.
At that point, they signed a betrothal agreement, wherein the man promised on oath to return for the young woman when all the wedding preparations were complete. Now they were officially engaged and the relationship could only be terminated by a divorce.  He went away to build a home for them on family property next to his father's house. This could take some time, and the couple rarely met again until the father of the groom pronounced the newly built home fit for habitation.  Only then was the wedding date set, and the man was given permission by his father to go collect his bride for the wedding.
During this time the young woman was to watch and wait at her parents' home. She and her bridesmaids had to maintain a constant state of preparedness, since the wedding date would not be revealed to her until the bridegroom actually appeared at her door to take her to their new home.
SURPRISE, SURPRISE
For his part, the groom would try to show up unexpectedly to surprise her, carrying her off suddenly "like a thief in the night" when no one would see them. The only advance warning she would get was the sound of his voice shouting her name and the blast of a ram's horn.
When the bridesmaids discovered that the bride had been "spirited away" they would organise a great torch-lit procession, going throughout the whole town announcing that the wedding banquet was soon to begin. The banquet typically capped off a seven-day celebration during which the bride and groom were hidden away in their private rooms while the whole town made merry. Then they reappeared at the banquet to receive the congratulations of their friends and family, and their married life officially began.  The father of the groom picked up the tab for all the festivities.
Maybe you're beginning to see the similarities. The Lord Jesus, being royalty, does not come directly seeking His bride. His Father sends an unnamed servant on His behalf, just like Abraham did. This servant, of course, is the Holy Spirit, our Comforter, who beckons us.  Interestingly, the name of Abraham's servant was Eliezer, which translates "God is my Comforter." And even more so, in Genesis 24 Eliezer's name is never mentioned, as if he's serving as a model of the Holy Spirit, whose name is also withheld from us.
The role of the Holy Spirit is to extol the virtues of the Son of God, who when told that the Bride price was nothing less than His own shed blood, agreed to die for us, and for the joy set before Him endured the cross. (Hebr. 12:2). His last word from the cross, recorded in John 19:30, was tetelestai, a Greek word that's been translated It is finished. In the Lord's time, it was a legal term that literally meant, "Paid in full",  It was written across paid invoices and prison documents upon release of prisoners who had served their full terms, and had therefore paid their debt to society. With His death, Jesus paid the price in full for His bride.
WHO LOVES YOU?
At the Last Supper Jesus had hoisted His cup and said, 
"This cup is the new covenant in my blood; do this, whenever you drink it, in remembrance of me." (1 Cor. 11:25).
When we first "take the cup" we're signifying that we're officially betrothed,  and we're rewarded with gifts from the Holy Spirit, who is sealed within us as a guarantee of our inheritance (Ephe. 1:13-14). We then begin our journey, the balance of our life on Earth, while the Holy Spirit continues to teach us about our betrothed and helps us develop behavioural standards that are pleasing to Him.
As He does, we learn to our utter amazement that we have always been our Lord's consuming desire,
That He lived so that we might come into existence and be set apart,
That He has longed for us to know how much He loves us,
That His every word and action were designed to bring us honour and express His devotion to us,
That He has dedicated Himself to us and covered all of our imperfections with His love, and
That He gave His life for us.
For His part, the Lord is even now building a house for us.
"You trust in God; trust also in me," He said. In My Father's house are many rooms. If it were not so, I would have told you. I am going there to prepare a place for you. And if I go and prepare a place for you, I will come back and take you to be with me so that you also may be where I am." (John 14:1-3)
He has sworn an oath to return for us when the wedding preparations are complete and take us to His Father's house, to the place He's been preparing for us.
SOON AND VERY SOON
One day when we least expect it, He'll come like a thief in the night and spirit us away to our new home. 
For the Lord Himself will come down from Heaven with a loud command, with the voice of the archangel, and with the trumpet call of God, and the dead in Christ will rise first. After that, we who are still alive and are left will be caught up together with them in the clouds to meet the Lord in the air. And so will we be with the Lord forever. (1 Thes. 4:16-17).
In Heaven, the King and His Bride will be hidden away in our rooms, while on Earth the last seven years of human history unfold (Isa. 26:19-20).  At the end, following the Marriage Supper of the Lamb (Rev. 19:7-9), we'll return together to rule and reign for 1000 years, and then it's off to our eternal life with Him.  Praise the Lord.  Selah 08-22-09
———————————————
NEWS CLIPS OBTAINED FROM MANY SOURCES – INCLUDING

Tracking bible prophecy.org
Rapture Ready News
Prophecyupdate.Com
Main News Channels
End Times Headlines
Prophecyupdateblogspot.com
Stevequayle.com
Gracethrufaith.com
Nowtheendbegins.com
Other Christian Sites
(CLICK ON) LATEST DAILY NEWS CLIPS:
ISRAEL NEWS:
I AM GOING TO MAKE JERUSALEM A CUP THAT SENDS ALL THE SURROUNDING PEOPLES REELING … Zech. 12:2
WORLD TERRORISM – WARS
GENERAL WORLD NEWS:
MASSIVE EARTH CHANGES/EARTHQUAKES/VOLCANOES ETC:
2Chr. 7:13 If I shut up heaven that there be no rain, or if I command the locusts to devour the land, or if I send pestilence among my people;
2Chr. 7:14 If my people, which are called by my name, shall humble themselves, and pray, and seek my face, and turn from their wicked ways; then will I hear from heaven, and will forgive their sin, and will heal their land
EXTRA WORLD – ALTERNATIVE NEWS:
————————————————-
WORLD – PROPHETIC NEWS ARTICLES PRESENTATION – MONDAY AUGUST 12th 2019
MIDDLE EAST AND WORLD WAR LOOMING THE BUILD UP TO PSALM 83  – ISAIAH 17 AND GOG OF MAGOG WARS EZEKIEL 38:
THE WHOLE WORLD IS UNSTABLE FINANCIALLY, POLITICALLY, PHYSICALLY, MORALLY, GODLY: – AND BECOMING MORE SO DAILY. (WE ARE IN THE BEGINNING OF SORROWS (MATT 24:8)
THE BIBLE STATES THAT IT WILL ONLY GET WORSE BEFORE THE START OF THE TRIBULATION OF MANKIND – (

REVELATION 6

)
Matt. 24:6 And ye shall hear of WARS AND RUMOURS OF WARS: see that ye be not troubled: for all these things must come to pass, but the end is not yet.
Matt. 24:7 FOR NATION SHALL RISE AGAINST NATION, AND KINGDOM AGAINST KINGDOM: and there shall be famines, and pestilences, and earthquakes, in divers places.
ISAIAH 17/PSALM 83:
THE DESTRUCTION OF DAMASCUS and
Muslim Countries in the Middle East will launch an attack on Israel
JEREMIAH 49:
PROPHECY OF ELAM – (Possible Attack on Iran's Nuclear Program
——————————————–
An official with Palestinian terror group Hamas on Saturday told a Lebanese newspaper that in the next major conflagration, should the Gaza rulers feel that Israel is trying to "break" the group, its regional allies will join forces with Hamas.
This was one of the understandings reached between Hamas and Iran during a high-level meeting last month in Tehran, the pro-Hezbollah Lebanese paper al-Akhbar reported (in Arabic) on Saturday.
"If the Israeli enemy launches aggression against the Gaza Strip, and we estimate that it is a confined battle that will not develop into a war to break us, we will face it alone," the official was quoted by the paper as saying.
"But if the enemy [Israel] tries to break the resistance, the rest of the axis will join the battle," he went on, in reference to Iran and its proxy, Hezbollah.
The Islamic Republic is a longtime financial supporter of Hamas's armed wing, the Izz ad-Din al-Qassam Brigades, sworn to Israel's destruction, and the al-Quds Brigades, Islamic Jihad's military branch. Iran also funds Hezbollah, which is similarly sworn to Israel's annihilation.
In the July meeting between nine senior Hamas officials — including Saleh al-Arouri, the deputy chief of the Hamas politburo, and Iran's Supreme Leader Ayatollah Ali Khamenei — Iran agreed to massively increase its monthly payments to the terror group in exchange for intelligence on Israeli missile capabilities, Israel's Channel 12 reported earlier this month.
Tehran expressed willingness to raise its monthly financial backing to the terror group to an unprecedented $30 million per month, according to the report citing an unnamed Arab source.
That will represent a massive increase in Iranian support for the Gaza rulers. A report by the Ynet news site from August 2018, citing Palestinian sources, said Iran's payments to Hamas at the time amounted to $70 million per year (less than $6 million per month).
In exchange for the funding, Tehran asked Hamas to provide intelligence about the location of Israel's missile stockpiles, the report said. It was not immediately clear if the raise was strictly conditioned on the intelligence provided by the terror group.
The Hamas members said they would convey the request to the movement's leaders in Gaza.
During his visit to Tehran, al-Arouri said that Hamas and Iran stand on "the same path" in fighting Israel, Iran's semi-official Fars news agency reported at the time.
"We are on the same path as the Islamic Republic — the path of battling the Zionist entity and the arrogant ones," he said, according to the report.
Hamas chief Ismail Haniyeh told a group of Turkish journalists at the time that he hoped the delegation's visit would achieve "important results."
Arouri, who was elected as Hamas's deputy chief in October 2017, has traveled to Iran at least five times over the past two years. He has frequently heaped praised on Iran.
"Iran is the only country that says that entity [Israel] is cancerous and should be uprooted from the region," he told the pro-Hamas Al-Quds TV in February 2018. "It is the only country that is prepared to provide real and public support to the Palestinian resistance and others to confront the entity."
A report in August by the Haaretz daily said that Israeli intelligence officials believe Hamas and Iran have come to an agreement for the terror group to open a war front against Israel from the southern coastal Strip in the event of conflict breaking out with Iran's allies on the Jewish state's northern border.
——————————————–
A top official in Tehran's mullah-led regime warns that if Iran doesn't have security and stability then no one will.
Iranian Gen. Hossein Dehghan, the adviser on defense affairs for Supreme Leader Ali Khamenei, told Al Jazeera on July 26 that his military's shootdown of an American drone in June proved that Iran is strong enough to take "significant measures" against the United states.
And he said it will confront all threats to its national security, according to the Middle East Media Research Institute.
MEMRI said: "He also claimed that the U.S. has adopted a 'defensive approach' because American allies and American military assets in the Middle East are within range of Iran's missiles.
He threatened: "Either everybody enjoys security and stability, or nobody does."
In the interview, Dehghan said: "I say it loud and clear. If the goal is to threaten us and to provide security and stability to others, there will be no security whatsoever."
He repeated the threat that any interference in Iran's oil business would stir trouble.
"The countries in the Persian Gulf must accept one basic principle: Either everybody will enjoy security, or everybody will be denied the economic benefits of this important region," he said.
He claimed President Trump is "in dire need" of contact with Iran and is willing to give "great privileges" in exchange.
Trump pulled the U.S. out of an international nuclear deal negotiated by the Obama administration that provided billions of dollars and other benefits to Iran.
The U.S. has restored all of the sanctions that had been in place to convince Iran to give up its nuclear weapon program.
Dehghan claimed: "The truth is that Trump and his administration – especially [Secretary of State Mike] Pompeo and others – present scenarios about the need to topple our regime, to strike Iran militarily, to destroy Iran from within, and to create coalitions that will prevent Iran from becoming an influential regional power. How can we believe them after all of this? Therefore, their talk about negotiations is nothing but deception, hypocrisy, and plain lies. I think that Trump knows that he is lying with regard to the negotiations with Iran."
He said the Gulf Cooperation Council is dead.
"Some of these countries contact us and ask us not to consider them as supportive of the current U.S. position," he said.
Dehghan claimed "all" of America's "aircraft carriers, frigates, and military bases in the region are directly within the range of our missiles."
He said America's allies "should not expect to have any safe place in the region" if a conflict breaks out.
——————————————–
Iran calls Israel 'terrorists' over arrests of Muslims on Temple Mount
Iranian Foreign Minister Mohammad Javad Zarif tweets a photo of Israeli police officers arresting Muslim women today as they were clearing the Temple Mount of rioters trying to prevent Jews from entering the holy compound on the fast day of Tisha B'Av, which coincides with the Islamic Eid al-Adha festival.
He calls it a "crime" and "tyranny," and calls the Israeli leadership "terrorists."
The crime shown in this photo was but one perpetrated on al-AQSA this morning—on our holy day. 
The same terrorists are hoping to impose #HumiliationoftheCentury on Palestinians.
We Muslims have power to end this tyranny, but only if we unite. pic.twitter.com/xBcFP0tbOG
The Jordanian Foreign Ministry slams Israel for using force against Palestinians at the flashpoint Jerusalem holy site known to Jews as the Temple Mount and to Muslims as the Al-Aqsa Mosque.
"The Foreign Affairs and Expatriates Ministry condemns the continuation of barefaced Israeli violations against the Al-Aqsa Mosque, the last of which was Israeli forces' aggression against worshipers and members of the Jerusalem Awqaf's administrative staff in the noble sanctuary," Sufyan Qudah, the ministry's spokesman, says in a statement.
Clashes broke out between Palestinians and Israeli police forces on the Temple Mount this morning.
According to the Israel Police, thousands of Muslim worshipers gathered near the Mughrabi Gate during the morning and began throwing rocks and other objects at police forces.
Police said it decided to clear those rioting on the Temple Mount with "dispersal means."
Qudah also says that Jordan sent a letter of protest to Israel through official diplomatic channels and called on it to "respect the sanctity of the mosque and the feelings of the worshipers."
Sunday marks both the start of Eid al-Adha, an Islamic holiday commemorating the end of the annual hajj pilgrimage to Mecca, and the Jewish fast day of Tisha B'Av, when Jews mourn the destruction of the temples that once stood on the Temple Mount and other disasters in Jewish history.
——————————————–
Clashes broke out between Muslim protesters and Israeli police forces on Jerusalem's Temple Mount holy site on Sunday, during a period of peak religious tensions over the confluence of Jewish and Muslim holy days.
At least 61 Muslim worshipers were injured in the clashes, according to the Red Crescent. At least four officers were also lightly-to-moderately wounded, police said.
Sunday marks both the start of Eid al-Adha, an Islamic holiday commemorating the end of the annual hajj pilgrimage to Mecca, and the Jewish fast day of Tisha B'Av, when Jews mourn the destruction of the temples that once stood on the Temple Mount and other disasters in Jewish history.
Following a security assessment, police said non-Muslims would be barred from entering the Temple Mount, where tens of thousands of Muslim worshipers had arrived during the morning. Hundreds of Jews had gathered at the gates leading to the holy site on Sunday morning.
After another security assessment, some Jewish visitors were allowed to enter the site.
Several dozen visited under close police escort and Muslim worshipers began throwing chairs and other objects at the group. The Jewish visitors left the compound shortly thereafter. Army Radio put the number of Jewish visitors at 150, and said they had been allowed a shorter-than-usual tour of the site.
Palestine TV, the official Palestinian Authority television channel, reported that the Jewish visitors entered and exited the Temple Mount within a few minutes.
According to police, Muslim worshipers began rioting and making "nationalistic calls" on the Temple Mount on Sunday morning.
In response, police fired tear gas, rubber bullets and other less-lethal riot control weapons at the protesters.
Muslim worshipers visit the Temple Mount in the Old City of Jerusalem on August 11, 2019, to mark the Islamic holiday of Eid al-Adha. (Israel Police)
On Saturday night, small-scale scuffles broke out between police and East Jerusalem Palestinians at the Damascus Gate of the Old City of Jerusalem, as an annual right-wing march around the Old City walls passed.
During the night, thousands of Jewish worshipers visited the Western Wall, the closest spot to the Temple Mount where Jews can pray, to read Lamentations and other traditional Tisha B'av liturgy.
Under an arrangement in place since Israel's victory in the 1967 Six Day war, non-Muslims are allowed to visit the Temple Mount but not to pray there. Jews in religious garb are allowed to enter in small groups during limited hours, but are taken through a predetermined route, are closely watched and are prohibited from praying or displaying any religious or national symbols.
In a statement Friday, Grand Mufti of Jerusalem Mohammed Hussein, former grand mufti of Jerusalem Ekrima Sabri and senior Waqf official Abdel Azeem Sahlab said all mosques in Jerusalem but al-Aqsa would be closed Sunday so as many worshipers as possible would come to the compound.
They said the move was in response to police announcing they would consider allowing Jews to ascend the holy site.
"The people of Jerusalem and its surroundings will stand together in the face of the ambitions of the settlers," they said in a statement, referring to visits by non-Muslims.
——————————————–
Here a compilation of some of the freakiest ways Mother Nature has tried to get rid of us in the last few days.
1. At Least 32 Killed as Landslide Buries Homes in Burma 
At least 34 people have died after a landslide buried more than a dozen houses in Paung township, 70 miles east of capital Yangon in south-eastern Burma. Some residents are still missing.
2. Typhoon Lekima: 22 Dead and a Million Evacuated in China
At least 22 people have been killed and more than a million forced from their homes as Typhoon Lekima hit China.
More than a million evacuated as Super typhoon Lekima smashes into China's East coast as it approaches Shanghai with a population of 20 million
Lekima is one of two typhoons in the western Pacific at the moment. Further east, Typhoon Krosa is spreading heavy rain across the Northern Mariana Islands and Guam. It is moving north-west and could strike Japan sometime next week, forecasters said. 
Some 200 houses in six cities in Zhejiang had collapsed, and 66,300 hectares (163,830 acres) of farmland had been destroyed, CCTV said.
3. At Least 66 People Die in Kerala and Karnataka, India
At least 66 people have died and some 360,000 have moved to relief camps following flash floods and mudslides caused by days of torrential rains in the southern Indian states of Kerala and Karnataka.
42 people have died in Kerala since Thursday. Authorities have set up 1,111 relief camps which are now home to about 125,000 people.
In neighbouring Karnataka, at least 24 people have died, with 235,000 being moved to safer areas. – Bloomberg
4. New Hurricane Forecast Says To Expect A Lot Of Severe Storms This Year
In April, AccuWeather released its 2019 Atlantic hurricane forecast for the upcoming season, which runs from June 1 to November 30. Predicted was a below-average season. Now, researchers at Colorado State University suggest we may see as many as 12 more storms this year. And that's a lot! – Yahoo
5. Rare Tornadoes Damage Homes and Injure 24 in Luxembourg and Amsterdam
A tornado on Friday ripped across the southern part of Luxembourg, damaging homes and injuring several people. A tornado was also reported in Amsterdam in the Netherlands.
The storm caused major damage in the Luxembourg town of Pétange, where the mayor told the Luxembourg Times that roofs had been ripped off of about 100 homes.
Seven people were taken to the hospital, at least one with serious injuries, the news outlet reported. – LuxTimes
Photos and videos posted from Amsterdam showed a brief tornado. While the storm surprised residents, there were no immediate reports of injuries or major damage. – Weather
——————————————–
The rally by almost 50,000 people was one of the largest protests since President Putin's return to the Kremlin in 2012 Nearly 50,000 opposition supporters rallied and dozens were arrested in Moscow on Saturday at one of the largest authorised protests since President Vladimir Putin's return to the Kremlin in 2012.
Demonstrators crowded the central Prospekt Andreya Sakharova street, where city authorities deployed a massive police presence, including officers in riot gear, after giving permission for the rally to go ahead.
The White Counter, an NGO that tracks participants in rallies, counted 49,900 people, while Moscow police gave a much lower attendance figure of 20,000.
Police in Moscow said they detained more than 130 people. A further 80 were arrested in Russia's second-largest city of Saint Petersburg, according to OVD-Info, an NGO that monitors detentions at protests.
In recent weeks, thousands have attended street protests calling for free and fair elections after the exclusion of several opposition figures, including allies of top Putin critic Alexei Navalny, from local Moscow polls next month.
While the rally was authorised, Navalny—who is currently in jail—had urged supporters to walk peacefully through the city afterwards.
Navalny's associate, Boris Zolotarevsky, told protesters to proceed to Putin's administration offices. He was detained by police shortly afterwards.
At the rally, some protesters carried placards with slogans such as "Give us the right to vote!" and "You've lied to us enough", while others held up pictures of activists arrested at earlier demonstrations.
"I'm outraged by this injustice at every level. They're not letting candidates stand who have collected all the necessary signatures. They are arresting people who are protesting peacefully," said one protester, Irina Dargolts, a 60-year-old engineer.
As he enters his third decade in power, Putin's approval ratings have dropped significantly and critics say the authorities fear any outlet calling for wider political change.
The latest demonstration came this week as authorities mounted their harshest attack yet on Navalny's team, focusing on his anti-corruption foundation which publishes investigations of officials close to Putin.
——————————————–
CHILLING footage from Russia has intensified fears of a nuclear radiation accident after ambulances were spotted lined with protective chemical sheets and hospitals workers were seen wearing hazmat suits.
Russian President Vladimir Putin has remained silent, amid growing speculation that a nuclear missile accident has caused a dangerous radiation leak at a naval base. The Kremlin have confirmed that a "rocket engine explosion" at the Archangelsk base in northern Russia killed five people and injured three. Last night, Russia's nuclear energy agency Rostam admitted that they had been involved in the aftermath of the incident, raising concern of a radiation leak.
Rostam added that the explosion took place during the testing of an "isotope power source".
The official said five of its employees had died as a result of the accident and three more were being treated for burns.
However, the extent of the incident and threat of radiation  has not been disclosed, amid growing global concern. 
The Archangelsk naval base has been placed under emergency lockdown for a month, with the nearby White Sea also closed to commercial shipping.
One of the ambulance was coated in a chemical protection film (Image: BAZA)
A sudden radiation spike detected in the region following the explosion prompted the initial speculation that the incident was related to a nuclear missile test.
The radiation level was recorded as 20 times higher than the normal level in the nearby city of Severodvinsk.
This has been reinforced by chilling footage filmed in the aftermath of the incident.
One video showed hospital workers wearing hazmat suits while they loaded the injured into an ambulance.
Another terrifying video revealed a security escort of ambulances transporting the injured to Moscow.
In this footage, one of the ambulance is clearly coated in a chemical protection film.
A defence ministry source said that the worker's clothes had been burned as soon as they were hospitalised with suspected radiation.
A RUSSIAN naval base is on a mysterious month-long lockdown after an accidental missile explosion at the base was linked to a sudden radiation spike in the region.
The world is on alert after a rocket engine explosion on a naval test range in northern Russia was linked to a shock radiation spike. The Kremlin have confirmed the "rocket engine explosion" killed two people and injured six. There are mounting concerns that the explosion took place during the testing of a new nuclear missile.
Local people were reportedly urged to take precautions against radiation.
Adding to the fears, the Archangelsk base where the explosion took place has since been placed on emergency lockdown, with the nearby White Sea also closed.
A Russian expert told the BBC that the Russian Ministry of Defence has refused to disclose the details behind the mysterious lockdown of the base.
Dr Mark Galeotti said the incident was "clearly a bigger issue than the Russians are letting on".
While the Ministry of Defence has rejected claims of a radiation leak, city officials in nearby Severodvinsk reported a radiation spike between 11:50 and 12:30 before falling and normalising by 14:00.
Dr Galeotti said: "This depot seems to have been used for the testing of one of Russia's new liquid-propelled nuclear missiles – it is a highly secretive.
"The official response from the Defence Ministry has been 'nothing to see here, no spike in radiation, no leak in radiation'.
"All we seem to know is the number of dead and injured, and that it was a rocket test. The rest is gossip."
The Russian expert added: "They have closed off a large swath of the adjoining White Sea to shipping for a month.
"Despite what the Kremlin have said, there must have been some sort of radiation leak – and they want people to not just stay out of harm's way, but also don't want people coming to the site with Geiger Counters.
"The Defence Ministry is trying to play this down. It is clearly a bigger issue than they are letting on."
He went to claim "we know the Russian authorities have a tendency to lie in a crisis situation", but highlighted in the modern age they are "able to get away with much less". 
——————————————–
The same day that Iran's Foreign Ministry issued a formal statement warning that any Israeli involvement in the proposed US-led joint maritime coalition in the Gulf is a "clear threat" to Iran's national security, a separate statement from a senior government official has threatened war would engulf Israel should it send boats into the Strait of Hormuz.
Senior Advisor to the Iranian Parliament, Speaker Hossein Amir Abdollahian, said Friday that "smoke will rise from Tel Aviv" should Israel joint the United States' maritime patrol in the gulf.
"If Israel enters the Strait of Hormuz, it will be engulfed in the wrath of the region and its smoke will rise from Tel Aviv," the senior official threatened in a statement posted on Twitter.
According to Reuters, Israeli media had quoted Foreign Minister Israel Katz early in the week as confirming discussions were underway among top defense officials over possibly joining a US maritime protection initiative in the Persian Gulf.
Israel's role could come down to intelligence-sharing, however, given the explosive potential for conflict should its forces actually deploy in the region. Israeli officials have yet to confirm nor deny the reports. 
Abdollahian's statement explained further: "Iran has a vital role in the security of the Strait of Hormuz. Any US-led military coalition in the strait is a repetition of Iraq and Afghanistan occupation and escalation of insecurity in the region."
Iran's leaders have repeatedly warned that only its forces can secure the vital narrow oil shipping waterway, and have said stepped up western patrols will only destabilize the region. 
The Foreign Ministry has warned this week that Iran's military reserves the right to "counter this threat and defend its territory," while referring to any hostile foreign powers on or near its territory. 
——————————————–
The Temple Institute has released a powerful new video to awaken world Jewry and reframe the traditional period of mourning into one of preparation for the rebuilding of the Third Holy Temple. 
Although millions of Jews worldwide will fast on the Ninth of Av (observed this year on August 11st) and strictly adhere to the other halachic requirements of mourning the destruction of the two Holy Temples, for too many the concept of rebuilding the Temple is like a far-away dream. These are the people the Temple Institute wishes to awaken from their slumber.
The video is the seventh in the series which began as the 'Children are Ready' which has accumulated over 1 million views on the Temple Institute's YouTube page. See below:
The video challenges the viewers' preconceptions of Tisha B'Av as a day of eternal mourning, evoking Isaiah's promise that the Third Temple is the secret of world peace and harmony and the hope of all mankind: "And is shall be at the end of days, that the mountain of the Temple of Hashem will be firmly established as the head of the mountains, and it will be exalted above all the hills, and all the nations will stream to it."
The video presents a dramatic twist from the usual Tisha B'Av messages of mourning. The Institute's goal is to emotionally shake up Orthodox Jewish communities worldwide by reframing the holiday, focusing away from the past and towards the future.
"The idea is for people to focus on the true meaning of Tisha B'Av," said Rabbi Chaim Richman, international director of the Temple Institute. "Tisha B'Av is not about just mourning, it is about acting to bring the Holy Temple back to the world – a 'House of prayer for all nations. 
Every year, millions of Jews worldwide robotically observe the mourning rituals of the three weeks, nine days and Tisha B'Av as if nothing has changed in the last century. 
Meanwhile, we are losing our connection to the Temple Mount because most of Orthodox Jewry have ignored the fact that it has been in Jewish hands for five decades. 
It's time to vote with our feet and send a clear message to the world that we truly believe that the Temple Mount is ours and we truly hope and pray for a time of unparalleled world peace and harmony with the re-building of the Third Temple. 
This new video is an emotional and visual tool to awaken world Jewry this Tisha B'Av and have them internalise the message that the dream of 2000 years is finally within our reach."
The Temple Institute is the center of research and preparation for the Holy Temple. 
In addition to educational activity focused on the centrality of the Temple Mount and Holy Temple, they have also recreated over 60 sacred vessels for use in the Third Holy Temple, which can be seen at their Visitors Center in the Old City of Jerusalem.
——————————————–
ARE CHURCHES STILL A PLACE FOR PRAYER OR HAVE THEY BECOME AN ARENA FOR AMUSEMENT?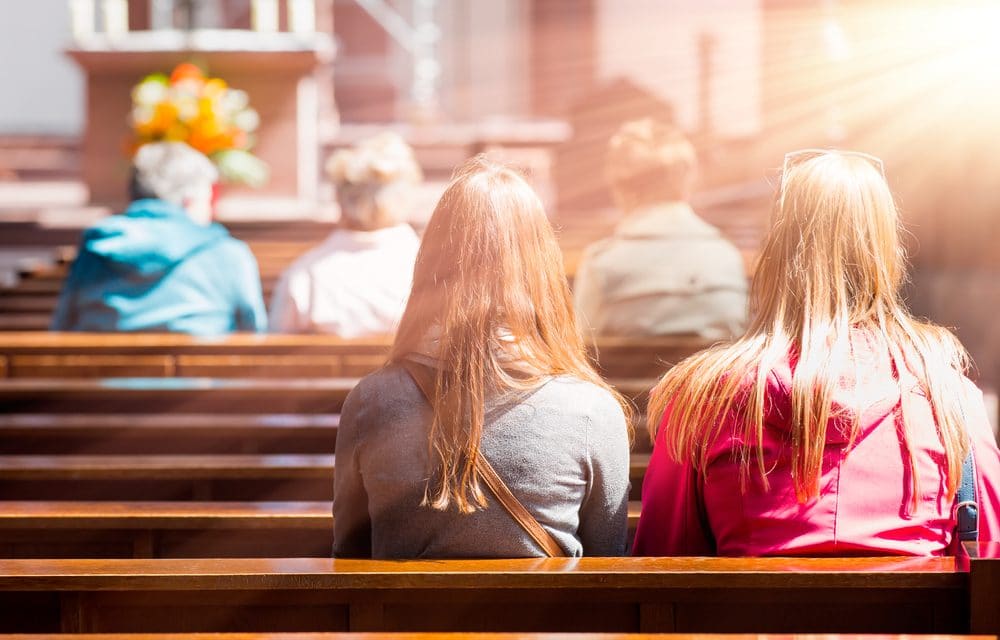 OPINION (CBN) – Some British churches have launched controversial new projects in an attempt to attract people and make cathedrals accessible to everyone. But one leading clergyman is calling it "blasphemous." Norwich Cathedral in eastern England constructed a 50 foot fair ride inside the sanctuary on August 8 calling it a "helter skelter." The idea came to Canon Andy Bryant "when he was visiting the Sistine Chapel in Rome" and wanted to find a unique way to show off Norwich Cathedral's own ceiling. "We have one of the
greatest collections of medieval roof bosses anywhere in northern Europe," he said. "The trouble is they are so high up that most people never get a chance to really appreciate them." The ride gives visitors a unique aerial view of the inside and the chance to experience the cathedral in an entirely new way. Jane Hedges, canon of Norwich Cathedral said, "It's fun, but it is about serious, really serious matters in trying to get people to think about the meaning of life. To think about their place in the world." But others say a church sanctuary is not the appropriate place for a carnival attraction.

READ MORE

:
——————————————–
THE EARLY STAGES OF CIVIL WAR ACTIVITIES HAVE COMMENCED WITH THE INFILTRATION OF LAW ENFORCEMENT BY THE CARTELS WITH SUPPORT FROM THE DEMOCRATS
Submitted by Dave Hodges on Saturday, August 10, 2019 – 12:09.
In  a classic revolutionary tactic, legitimate law enforcement and the political opposition to the Left is being attacked from within and from without.  
Many do not realize it yet, but America is in full civil war mode. In NYC officers are being doused with water. In Times Square, officers were attacked when they were attempting an arrest and NYC mayor De Blasio laughs about the events. Around the country, officers are increasingly being assaulted. Before a revolution can succeed, legitimate law enforcement must be neutralized.
Even the Border Patrol is having issues. Two days ago, cartel members shot 50 rounds of ammunition at BP agents as they were patrolling the Rio Grande in a boat. The Democrats are cheering this lawlessness on. Even Joe Biden is calling for the complete evisceration of our borders. Several Democrats are actively interfering with lawful ICE activities. This is sedition and treason. 
It is not just law enforcement, that is under attack even America's elected leaders are being threatened Rand Paul went back to the surgery for the bearing he suffered at the hands of his neighbor. Mitch McConnell is being threated with being stabbed to death in 24/7 marches on his home. And when McConnell's people took videos and posted them on Twitter, their accounts were suspended. Yet, Twitter did not nothing to the gangsters assailing McConnell.
Three months ago, I was in regular communication with a DEA agent. This agent related to me that some of his colleagues were frustrated by the lack of cooperation from the Los Angeles Sheriff's Department with regard to tracking drug cartels and he wanted me to know that the lawlessness had spread to Los Angeles.
Specifically, the DEA agent was responding to a series of articles and interviews I conducted with the assistance of Marilyn Rupar in relation to the massive corruption in the Humboldt County Sheriff's Department and their country legal system. The agent was interested in Alexandra Daley revelations about Kamala Harris, who was also interested in the shenanigans of Kamala Harris with regard to the cover-up of drug dealing by the Sinaloa cartel in Alameda County, as then District Attorney Harris refused to prosecute both the cartel drug crimes and the affiliated child-sex-trafficking.  
This lawlessness spread to the Governor's office. The California Governor, in an effort to protect Kamala Harris' run for the Democratic nomination for the Presidency,  has sealed all of these arrest and prosecution records associated with Kamala Harris after Tulsi Gabbard brought up these issues in public. I recently published a broadcast to this effect. In a highly censored broadcast, I detailed the obscuring of Harris record as a prosecutor and who she was beholding to.
Now, Marilyn Rupar has more evidence that supports what the DEA agent was saying about the Los Angeles County Sheriff's Department who have been totally infiltrated by the cartels.
Recently, Marilyn sent me the following communication:
This story is an FYI from 6 weeks June 28, 2019. It confirms our belief that the cartels are running major cities/ police stations through the Mexican gangs. 
Their operation is identical to the police corruption in Mexico…There is no doubt drug running  nd human trafficking operations are part of the cartel cover and financial payoffs..
In the video a deputy says a good part of the sheriff deputies in the East LA department are Banditos gang members and control their sheriff station's commander.
The story has gone public as attempts are being made to root out the deputy/ Banditos gang members who are embedded in this part of LA. 
This group of gangsters is now a subset of the Chinese-controlled Sinaloa cartel as they have been absorbed. The drug cartels cartels first set up their operations in East LA with the Hispanic gangs. The Mexican gangs started in the late 1950's as a protection against the  Black gangs who then ruled East LA. Then in a classic CIA operation. In the 1980's the CIA furthered the conflict between Bloods and the Crips over the distribution of cocaine supplied by the CIA as a result of the illegal Air America operations conducted in association with what became known as the Iran Contra Affair. The CIA, working on behalf of the globalists created another side of this group we call the Bandidos, who were later absorbed by the Sinaloa cartel. This is the group that Kamala Harris refused to touch as as if the case with nearly all Bay Area politicians.
Now these groups have taken over and infiltrated the East Los Angeles division of the Sheriff's department.
The CSS is looking for Los Angeles County Sheriff's Deputies who are willing to tell their story about how many of their fellow law enforcement brothers are in bed with the cartels. One such Deputy has told his story about how his law enforcement agency has been infiltrated. The story strongly reminds me of what has happened in Humboldt County and in Chinatown in a plethora of stories that the CSS has covered with information passed along by Paul Preston, Chris Kitze, Alexandra Daley and Marilyn Rupar.
How bad is the infiltration of the Los Angeles Sheriff's Department? Click on this link.    
The CSS is also making an appeal to all citizens to share their stories of bullying of law enforcement personnel as well as departments that have been infiltrated.
Please remember these actions are all apart of cartel activities throughout Central and South America. However, and on a larger scale, please realize these are also the actions of a 5th column revolutionary forces and they are here creating mayhem right now!.
All informants will be treated with the upmost confidentiality. However, the CSS will be willing to pass along this information to DHS and the DEA.
The CSS is also making an appeal to all citizens to share their stories of bullying of law enforcement personnel with the tacit approval of Democratic  party politicians as well as departments that have been infiltrated.
Please remember these actions are all apart of cartel activities throughout Central and South America who have been sent to America to unhinge our country and to permanently alter our culture. However, and on a larger scale, please realize these are also the actions of a 5th column revolutionary force. The part of the invasion is only the opening act. 
———————————————
NAVY CARRIES OUT DRILLS FOR MEGA-QUAKE THAT COULD WIPE OUT MEDITERRANEAN COAST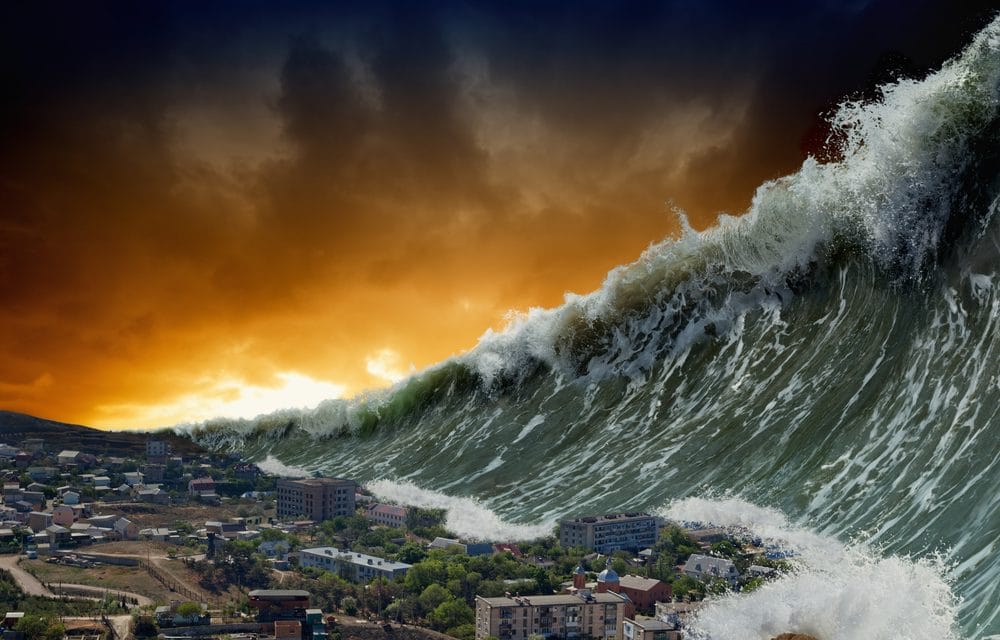 (Express) – Europe is preparing for a shock 7.0-magnitude earthquake, amid concerns that a doomsday mega-quake could unleash a tsunami into Mediterranean's tourist hotspots. Europe is on alert for a shock mega-quake, amid warnings that a tsunami could strike tourist hotspots in the Mediterranean with just 15 minutes warning. Ten leading navies carried out a surprise four-day 'Mighty Waves' drill intended to prepare European countries for an earthquake-tsunami disaster. Forces from Israel, US, France, and
Greece took part in the doomsday drills in Israel's Haifa port that responded to a simulated 7.0-magnitude earthquake. In the simulated scenario, the earthquake struck northern Israel, killing thousands and knocking out infrastructure. During the exercises, the forces simulated extracting wounded civilians from the sea for treatment and transferring humanitarian aid. Representatives of seven other navies took part as observers. On average, a severe tsunami hits the Mediterranean Sea once a century, and Israel's coastline suffers one on average every 250 years. 

READ MORE

: