America A Nation On Edge…2019

Published on Aug 10, 2019
 

Please subscribe to my backup channel:

https://www.youtube.com/channel/UC4nc…

Current Events Linked To Biblical Prophecies. Everything is unfolding just as the bible foretold. Wars, Volcanic Eruptions, Earthquakes, Extreme Weather, Christian Persecution, Violence and more!
Matthew 24:3-14 3 Now as He sat on the Mount of Olives, the disciples came to Him privately, saying, "Tell us, when will these things be? And what will be the sign of Your coming, and of the end of the age?" 4 And Jesus answered and said to them: "Take heed that no one deceives you. 5 For many will come in My name, saying, 'I am the Christ,' and will deceive many. 6 And you will hear of wars and rumours of wars. See that you are not troubled; for all[a] these things must come to pass, but the end is not yet. 7 For nation will rise against nation, and kingdom against kingdom. And there will be famines, pestilences,[b] and earthquakes in various places. 8 All these are the beginning of sorrows. 9 "Then they will deliver you up to tribulation and kill you, and you will be hated by all nations for My name's sake. 10 And then many will be offended, will betray one another, and will hate one another. 11 Then many false prophets will rise up and deceive many. 12 And because lawlessness will abound, the love of many will grow cold. 13 But he who endures to the end shall be saved. 14 And this gospel of the kingdom will be preached in all the world as a witness to all the nations, and then the end will come.
————————————————–
Iran Threatens Israel Not to Join U.S. Coalition – TV7 Israel News 09.08.19

Published on Aug 9, 2019
 

Today's top stories 09.08.19; 1) Hundreds of mourners attended the funeral of 19-year-old Dvir Sorek, in the midst of continued efforts by Israeli security forces to locate and apprehend the perpetrators. 2) The Assad regime condemned the United States and Turkey for deliberating so-called "actions of a prolonged occupation" of northeastern Syria; While Ankara warned the United States that it would not accept any delay to implementing the agreed-upon safe zone. 3) The Islamic Republic's Foreign Ministry threatened its neighbour Bahrain of pursuing a policy that disrupts stability and security and paves the way for interference of trans-regional powers, including Israel, in the Persian Gulf.
————————————————–
Some Things Are Better Left Unexplained…

Published on Aug 8, 2019
Like these mind blowing UFO sightings and unexplained events caught on camera !
————————————————–
LATEST WORLD NEWS CLIPS – ARTICLES – SATURDAY AUGUST 10th 2019
John 8:32 And ye shall know the truth, and the truth shall make you free
"My people are destroyed for lack of knowledge" (Hosea 4:6)
1Cor. 12:3 Wherefore I give you to understand, that no man speaking by the Spirit of God calleth Jesus accursed: AND THAT NO MAN CAN SAY THAT JESUS IS THE LORD, BUT BY THE HOLY GHOST.
THE TRIBULATION OF THE UNJUST (Those who have rejected Jesus Christ as their Saviour) IN THE BOOK OF REVELATION CHAPTER'S 6 to 22:
TRIBULATION IS COMING AND THE REMOVAL OF THE CHURCH IS IMMINENT.
THE GREAT "DECEPTION" IS READY TO BE IMPLEMENTED BY THE ONE WORLD GOVERNMENT. ARE YOU READY FOR JESUS CHRIST RETURN
Rev. 3:10 Because thou hast kept the word of my patience, I also will keep thee from the hour of temptation, which shall come upon all the world, to try them that dwell upon the earth:
Luke 12:37 Blessed are those servants, whom the lord when he cometh shall find watching: verily I say unto you, that he shall gird himself, and make them to sit down to meat, and will come forth and serve them
so won't you accept Jesus now and be removed from that event and live forever with Jesus in the Family of God?
2 "(For he saith, I have heard thee in a time accepted, and in the day of salvation have I succoured thee: behold, now is the accepted time; behold, now is the day of salvation.)" (2nd Corinthians 2:6)
——————————————-
DAILY CHRISTIAN BIBLICAL QUESTIONS AND ANSWERS:
——————————————-
CAN WE GET OUT OF GOD'S HANDS AND CHOOSE HELL?
QUESTION:    I believe we are right with God on our profession of faith in Jesus Christ. If we believe in Christ, we are made righteous, but if we do not believe in him, then we aren't. Recently, I've encountered people saying that we ask for forgiveness and run our race in order to remain righteous. Also, they believe one can fall away from God completely with no possibility of return if they renounce Christ. I'm having a hard time understanding this myself because I've been having demonic attacks lately trying to pull me away from God and I do not want to go there. I know the Bible says once we are saved, it's forever, but I have a hard time understanding this since, in our human nature, we feel like we can just get out of Gods hand and choose Hell. Can you help me understand this?
ANSWER:    In the first place, I don't know of any believer who would want to get out of God's hand and choose Hell.
The easiest way to refute these claims is to look at the clearest statements the Bible offers. Where it comes to walking away there are several. In John 6:39 Jesus said it's the Father's will that He will lose none of all that the Father has given Him, and in John 10:27-30 He said no one can take us out of either His Father's or His hands. Jesus called Himself the Good Shepherd and we are the sheep of His pasture. Sheep try to wander away all the time, and when they do it's the shepherd's job to bring them back. Our Good Shepherd promised never to lose even one of us.
But to me, the clearest one combines two statements made by Paul. In 1 Cor. 6:19-20 He said we are not our own, we were bought at a price. And in 2 Cor. 1:21-22 he said it is God who makes us stand firm in Christ. He anointed us, set His seal of ownership on us and put His Spirit in our hearts as a deposit guaranteeing what is to come.
What this means is, using the blood of Christ, God has purchased us for Himself. We agreed to let Him do this, so we belong to Him now. The phrase "we are not our own" means we don't have the freedom to walk away because we don't belong to ourselves.
Lets put both these ideas together. God purchased, put His seal of ownership on us, and gave us to His Son to watch over us. The Son promised never to lose us. We belong to the Father and are under the care of the Son. No one can get us away from either one of them. There's no one in Heaven or on Earth who can change this, not even we ourselves.
Satan knows he can't get you away from the Lord. But as long as you believe you can be pulled away, he will make you miserable with uncertainty. Once you become convinced that you belong to the Lord forever, Satan will stop tormenting you about this.
LAYING ON OF HANDS
QUESTION:    I have a question regarding the "Laying on of Hands." Is it just symbolic or can it impart healing, spiritual gifts or an infilling with the spirit? Also do you think that a "transferable anointing" between one person and another is Biblical?
ANSWER:    In Biblical times the laying on of hands was done as a sign of acceptance or approval, or to commission someone into ministry (1 Tim 4:14). But it was not done to convey an anointing or cause someone to faint, nor was it to be done casually (1 Tim 5:22). We see examples in Acts of the Holy Spirit coming on people spontaneously (Acts 2) through preaching (Acts 10:44) and through laying on of hands (Acts 19:6) Healing and other miracles were often performed from a distance as well.
There's no Biblical basis for a transferable anointing. One person can not "give" the Holy Spirit's power to another, who conveys these things upon believers just as He determines, for the common good. (1 Cor. 12:7-11)
———————————————
NEWS CLIPS OBTAINED FROM MANY SOURCES – INCLUDING

Tracking bible prophecy.org
Rapture Ready News
Prophecyupdate.Com
Main News Channels
End Times Headlines
Prophecyupdateblogspot.com
Stevequayle.com
Gracethrufaith.com
Nowtheendbegins.com
Other Christian Sites
(CLICK ON) LATEST DAILY NEWS CLIPS:
ISRAEL NEWS:
THE MIDDLE EAST PEACE PLAN IS "ANTI GOD" – (GOD WILL NOT ALLOW JERUSALEM TO BE DIVIDED).
ZECHARIAH 12:2-3
WORLD TERRORISM – WARS
GENERAL WORLD NEWS:
WORLD FINANCE:
MASSIVE EARTH CHANGES/EARTHQUAKES/VOLCANOES ETC:
2Chr. 7:13 If I shut up heaven that there be no rain, or if I command the locusts to devour the land, or if I send pestilence among my people;
2Chr. 7:14 If my people, which are called by my name, shall humble themselves, and pray, and seek my face, and turn from their wicked ways; then will I hear from heaven, and will forgive their sin, and will heal their land
CHRISTIAN AND RELIGIOUS WORLD NEWS:
EXTRA WORLD – ALTERNATIVE NEWS:
————————————————-
WORLD – PROPHETIC NEWS ARTICLES PRESENTATION – SATURDAY AUGUST 10th 2019
MIDDLE EAST AND WORLD WAR LOOMING THE BUILD UP TO PSALM 83  – ISAIAH 17 AND GOG OF MAGOG WARS EZEKIEL 38:
THE WHOLE WORLD IS UNSTABLE FINANCIALLY, POLITICALLY, PHYSICALLY, MORALY, GODLY: – AND BECOMMING MORE SO DAILY. (WE ARE IN THE BEGINNING OF SORROWS (MATT 24:8)
THE BIBLE STATES THAT IT WILL ONLY GET WORSE BEFORE THE START OF THE TRIBULATION OF MANKIND – (REVELATION 6)
Matt. 24:6 And ye shall hear of WARS AND RUMOURS OF WARS: see that ye be not troubled: for all these things must come to pass, but the end is not yet.
Matt. 24:7 FOR NATION SHALL RISE AGAINST NATION, AND KINGDOM AGAINST KINGDOM: and there shall be famines, and pestilences, and earthquakes, in divers places.
ISAIAH 17/PSALM 83:
THE DESTRUCTION OF DAMASCUS and
Muslim Countries in the Middle East will launch an attack on Israel
JEREMIAH 49:
PROPHECY OF ELAM – (Possible Attack on Iran's Nuclear Program
——————————————–
U.S. and Canadian fighter aircraft intercepted two Russian Tu-95 Bear H bombers over the Beaufort Sea north of the Alaskan and Canadian coast on Thursday, according to North American Aerospace Defense Command (NORAD).
The bombers had entered the Alaskan and Canadian Air Defense Identification Zones (ADIZ), which extends 200 miles off the coast, but they did not cross into U.S. or Canadian sovereign airspace. It's believed to be the fifth Russian intercept by the U.S.this year.
The two U.S. F-22 fighters and two Canadian CF-18 fighters were supported by an American E-3 Sentry, KC-135 refueling aircraft and C-130 tanker.
"NORAD's top priority is defending Canada and the United States. NORAD operators identified and intercepted the Russian aircraft flying near our nations," said NORAD Commander Gen. Terrence O'Shaughnessy in a statement on Thursday. "Whether responding to violators of restricted airspace domestically or identifying and intercepting foreign military aircraft, NORAD is on alert 24 hours a day, seven days a week, 365 days a year."
The ADIZ is airspace that stretches 200 miles from the coastline and is monitored in the interest of national security. U.S. territorial airspace begins 12 miles from the coastline.
Last week, two Russian aircraft entered the Alaskan ADIZ but were not intercepted by U.S. aircraft. The last intercepts occurred in May when Russian aircraft were intercepted by U.S. fighter jets two days in a row after they crossed the Alaskan ADIZ.
The May intercepts were the first to occur close to Alaska since January, when Russian bombers entered Canada's ADIZ and were intercepted by both Canadian and U.S. aircraft.
Over the last two years, Russian missions close to Alaska have occurred two to three times a year.
"NORAD employs a layered defense network of radars, satellites, and fighter aircraft to identify aircraft and determine the appropriate response," NORAD said in a statement. "The identification and monitoring of aircraft entering a U.S. or Canadian ADIZ demonstrates how NORAD executes its aerospace warning and aerospace control missions for the United States and Canada."
The U.S. military also flies its aircraft off the Russian coast in international airspace.
——————————————–
The Palestinian Authority's silence over the murder of the Jewish teenager sends one clear message to the Palestinian public: It is fine to kill a Jew.

Abbas's silence, in fact, encouraged many Palestinians to express joy over the terrorist attack.

It was hard to find even one Palestinian who was willing to express his or her revulsion over the terrorist attack. But this makes sense. Why should any Palestinian come out against terrorism when their leaders are either silent or joyously celebrating the murder of a Jewish teenager?

This is the hate that has been embedded in the hearts and minds of Palestinians toward Israel and Jews. When Palestinians run to link the Palestinian slaughter of a Jewish teen to a Muslim feast and the tradition of sacrificing sheep, it is clear that the time has come for Palestinians to take a hard look at themselves – and if they are nonetheless unwilling to do so, perhaps the international community might finally bring a mirror to them.
Palestinians are again celebrating the murder of a Jew – this time 18-year-old Dvir Sorek, an unarmed off-duty soldier who was fatally stabbed and whose body was discovered August 8 on rocky ground in the Gush Etzion settlement bloc near Bethlehem.
Not even a single Palestinian has condemned the ruthless killing of the teenager. The Palestinian Authority (PA), whose leader, Mahmoud Abbas, has previously said that he is opposed to terrorism, apparently does not see a need to denounce the killing of Sorek.
Instead, the Palestinian Authority continued to issue multiple statements condemning Israel for "violating international law" for building new housing units for Jewish families in the West Bank. The statements, issued hours after the terrorist attack in Gush Etzion, made no reference to the murder of the Jewish teen.
Just as Israeli security forces were conducting a manhunt for the terrorist or terrorists who killed the Jewish teenager, Abbas instructed his foreign ministry to file a complaint against Israel with the International Criminal Court over its policy of settlement construction. Abbas also instructed his envoy to the UN, Riad Mansour, to hold consultations with members of the Security Council in preparation for holding an emergency session to condemn Israel's settlement activity.
The Palestinian Authority's silence over the murder of the Jewish teenager sends one clear message to the Palestinian public: It is fine to kill a Jew.
Abbas's silence, in fact, encouraged many Palestinians to express joy over the terrorist attack.
As soon as news about the fatal stabbing spread, Palestinian terrorist groups seemed to be competing with each other over heaping praise on the perpetrators. Islamic Jihad, Hamas and several PLO factions, including the Popular Front for the Liberation of Palestine and Democratic Front for the Liberation of Palestine, were quick to issue statements "welcoming" the "heroic operation." The groups also urged Palestinians to increase their terrorist attacks against Israeli soldiers and settlers in the West Bank.
——————————————–
Connor Betts gunned down nine people and injured dozens more in Dayton, Ohio, on Sunday 

Now DailyMail.com has obtained chilling notebook scrawls by the 24-year-old who had an appetite for murder, drugs and Satanism

The frightening pages were revealed by former friend Ian Himes who paints a confounding picture of Betts as a frequent methamphetamine smoker who played violent video games  

Himes said: 'Sometimes he would go quiet and take my notebooks and start writing random stuff in them. I never paid much attention to what he'd written until now' 

Betts' rambling contributions, written around 2017, include a Satanic pentagram with the words 'Hail Lucifer' and numerous references to death and murder 

The warped loner declares himself a servant of 'evil incarnate' and rants about everything from schizophrenia to satanic rituals and massacres

The pages read in part: 'I am the servant of the serpent evil incarnate, flesh consumer, light destroyer, fueled by hate, rage my strength, distrust my shield' 

In further jumbled snippets, Betts adds: 'Anti-social personality disorder. Don't listen to romantic advice, sociopath. Seek and destroy. Still haven't eaten enough so…very ADHD, paranoid, schizophrenic'
Dayton gunman Connor Betts' depraved appetite for murder, drugs and Satanism is laid bare in series of chilling journal entries obtained exclusively by DailyMail.com.
The warped loner, 24, declares himself a servant of 'evil incarnate' and rants about everything from schizophrenia to satanic rituals and massacres.
He even hints at the idea of 'hunting' a victim to kill at the University of Dayton – writing: 'We take a b***h, a person, man, convince them to come with us then poof, gone lol down?'
The frightening pages were revealed by a former friend who paints a confounding picture of Betts as a frequent methamphetamine smoker who played violent video games – but was never a racist or interested in weapons.
Betts finally acted on his murderous impulses when he went on the rampage early Sunday morning, slaughtering nine people and injuring a further 27 in Ned Pepper's Bar.
His sister Megan, 22, was among the first to be killed before Betts was shot dead by police patrolling Dayton's Oregon District. Six of his nine victims were African Americans.
As cops search for a motive, friends and acquaintances have come forward to speak of a troubled young man whose 'dark thoughts' scared even himself.
——————————————–
Indian security forces have arrested more 500 people since New Delhi imposed a communications blackout and security clampdown in divided Kashmir, where people remained holed up in their homes for a fourth day.
A petition was filed meanwhile in India's top court challenging the lockdown.
The rigorous security measures followed India's government decision this week to revoke the special status of Jammu and Kashmir and downgrade the Himalayan region from statehood to a territory. Muslim-majority Kashmir is claimed in full by both Indiaand Pakistan, and rebels have been fighting Indian rule in the portion it administers for decades.
State-run All India Radio, which reported on the arrests without details, also said that cross-border firing by Indian and Pakistani troops hit the Rajouri sector of the Indian-controlled Kashmir late on Aug. 7.
Prime Minister Narendra Modi is expected to address the nation on Aug. 8 to discuss Kashmir. His national security adviser, Ajit Doval, visited the region on Aug. 7 to assess the law and order situation.
Activist Ali Mohammed told the New Delhi Television news channel that he has been organizing ambulances to carry sick poor people to hospitals in Srinagar, the main city in India's portion of Kashmir, as local residents can't even use phones to ask for medical help.
In response to India's action, Pakistan on Aug. 7 said it would downgrade its diplomatic ties with New Delhi, expel the Indian ambassador and suspend trade. Prime Minister Imran Khan told Pakistan's National Security Committee that his government will use all diplomatic channels "to expose the brutal Indian racist regime" and human rights violations in Kashmir, the government's statement said.
India regretted Pakistan's steps and said in a statement that "the intention behind these measures is obviously to present an alarming picture to the world of our bilateral ties."
The External Affairs Ministry said it was not surprising that Pakistan has negatively perceived India's decision to end Kashmir's special status as Islamabad "has used such sentiments to justify its cross-border terrorism.'"
Describing India's latest steps in Kashmir as internal affairs, the statement urged Pakistan to review its decision to downgrade ties so that normal channels for diplomatic communications are preserved.'
——————————————–
An 18-year old Yeshiva student, who had just joined up for military service, was found dead with stab wounds early Thursday, Aug. 8 in Gush Etzion. The family has been informed. The IDF reported in a communique: When on Wednesday night, the victim's family reported he had been out of contact for several hours, search teams were sent out to scour the neighborhood. Before dawn, his body was found abandoned at the entrance to Kibbutz Migdal Oz with lethal stab wounds.
He has since been named as Dvir (Yehuda) Sorek, nearly 19, resident of Ofra, whose grandfather Rabbi Binyamin Herling was murdered by terrorists at Mt. Eval in 2001.
Details of the attack are being investigated, although the young soldier was obviously abducted and murdered by terrorists. He was a resident of the Binyamin region and a student at the Migdal Oz Yeshiva. He had registered for military service but not yet had a chance to undertake any duties. 
Extensive IDF, Police and Shin Bet teams have spread out through Gush Etzion and its environs and set up roadblocks in the hunt for the terrorists who are believed to have gone to ground at a prepared hideout.
——————————————–
 

'CIVIL WAR CYCLE IS HEATING UP

'
Renowned geopolitical and financial cycle expert Charles Nenner thinks the probability for war and civil unrest is coming around in an intense cycle not seen for decades.
Nenner says, "Years ago when we talked about my war cycles, I said I am more worried about internal social war in the United States than outside wars."
So, there is a cycle of social unrest in the United States, which is 60 years old. So, you go back to what happened in the 1960's. It could explode, and I think it is going to explode, and there is going to be a major problem…
I don't know how bad it is going to be, but based on cycles, it has to be worse than the 1960's. Each cycle always is worse…
WWII was worse than WWI, so every cycle becomes worse than the first cycle…
Externally, there is still much risk coming from Nenner's war cycle. Nenner says:
"One mistake and it could ignite the whole situation. Now, we have the thing with Russia going on. It could come from anywhere. It's just a dangerous period."
Nenner has gotten the attention of some world leaders because he is forecasting a coming war cycle. Nenner says:
"I am going to tell you a secret that I have not shared with anybody. You know that I was approached by a delegation of Russians, and I was invited to Russia because Mr. Putin has watched my war cycles and he is very interested. I've been already, and I just gave you a clue as to what's going on behind the scenes…. If you look at my website, you see me on Moscow 1 Channel with Putin."
Nenner will not disclose what he told Putin about his war cycle work, but he added that he "Works with the Chinese government also, and people in the East are esoteric and not as rational as the West likes to believe…"
"I find it interesting that I was on television with Putin and no American ever approached me as to what is going on over there. So, the whole world is in disarray."
Nenner also talks about Germany's Deutsche Bank, which the IMF has branded the "most dangerous bank in the world," and the long term outlook is not rosy.
——————————————–
IS PUTIN COVERING UP A NUCLEAR DISASTER? AMBULANCES COVERED IN PROTECTIVE FILM TRANSPORT RUSSIANS SUFFERING FROM SEVERE RADIATION POISONING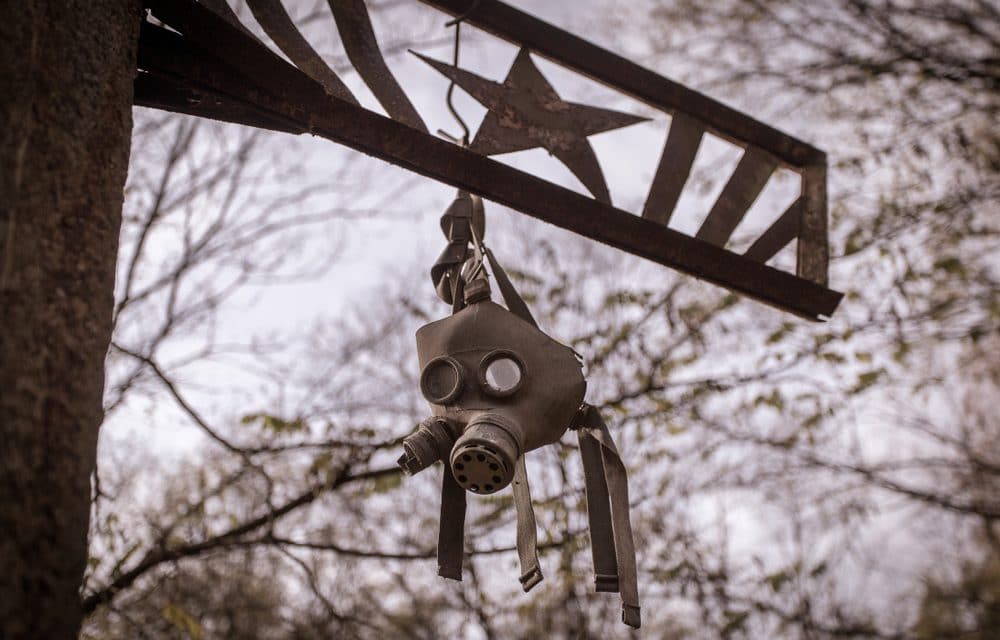 OPINION (DM) – Suspicions are growing today that Russia has suffered another nuclear accident after ambulances covered in a protective film were seen transporting six people with serious radiation poisoning in a mysterious explosion at a military base. Alarming footage also shows men in protective clothing loading casualties into the vehicles in the wake of a blast at the Nyonoksa weapons testing site in the sub-Arctic Arkhangelsk region yesterday. Earlier the clothes of the victims and the medics who first treated them were destroyed, it was reported before causalities were transferred for treatment at the Burnasyan
Federal Medical Biophysical Centre in Moscow. Moscow has thrown a veil of secrecy over the explosion, which killed two and left six injured on Thursday. Radiation levels are said to have temporarily soared 20 times above the normal level in Severodvinsk, a city 18 miles away, sparking 'panic' and 'hysteria' and a rush to buy iodine from pharmacies. Today, reports surfaced in Russia claiming the spike in radiation may have been caused when one of Vladimir Putin's top-secret Zircon hypersonic missiles exploded during tests. Meanwhile, in a separate incident, lightning has struck a Siberian military base and caused a series of explosions just four days after huge blasts previously rocked the same depot in Achinsk. 

READ MORE

:
——————————————–
In early July, France's National Assembly adopted a draft bill designed to curtail online hate speech. The draft bill gives social media platforms 24 hours to remove "hateful content" or risk fines of up to 4% percent of their global revenue. The bill has gone to the French Senate and could become law after parliament's summer recess. If it does, France will be the second country in Europe after Germany to pass a law that directly makes a social media company censor its users on behalf of the state.

Knowing that a mere Face-book post could end you up in front of a judge in court is very likely to put a decisive damper on anyone's desire to speak freely.

If Face-book's agreement with France is replicated by other European countries, whatever is left of free speech in Europe, especially on the internet, is likely to dry up fast.

While Face-book eagerly claims to be fighting hate speech online, including claiming to have removed millions of pieces of terrorist content from its platform, according to a recent report from the Daily Beast, 105 posts of some of Al Qaeda's most notorious terrorists are still up on Facebook, as well as YouTube.

When will Face-book—and YouTube—make it a priority to remove material featuring the terrorist Anwar al-Awlaki, whose incitement has inspired actual terrorists to kill people?
In May, France called for increasing government oversight over Face-book. Now Face-book has agreed to hand over to French judges the identification data of French users suspected of hate speech on its platform, according to France's Secretary of State for the Digital Sector, Cédric O.
Now, however, "hate speech"—as speech that fails to comply with current political orthodoxy is conveniently labelled—appears to have become comparable to terrorism and violent crime. How autocratic, yet Cédric O apparently loves it: "This is huge news, it means that the judicial process will be able to run normally".
It is highly probable that other countries will want to have a similar agreement with Face-book; it also appears likely that Face-book would comply. In May, for instance, as France was debating legislation that would give a new "independent regulator" the power to fine tech companies up to 4% of their global revenue if they do not do enough to remove "hateful content" from their network, Face-book's CEO Mark Zuckerberg commented: "I am hopeful that it [the French proposal] can become a model that can be used across the EU".
France is the first and so far only country to have entered into such an agreement with Face-book.
——————————————–
No Deal Brexit is a near-certainty now. So, who will get the blame? The finger-pointing has already started.
The government says it does still want to negotiate a new Brexit deal with the EU. But the minister in charge of no deal preparations, Michael Gove, says Brussels isn't interested.
EU Open for a Deal Says Irish Prime Minister
UK Open for a Deal
Let's modify the above link title by changing just a few characters: UK is Open to New Brexit Deal if the EU Drops Red Lines and Offers Concessions.
Is that not equally valid?
If the EU can have "red lines" why can't the UK?
Just as the EU is "open for a deal" the UK is "open for a deal" on the exact terms Varadkar wants, just in reverse.
Varadkar Points a Finger
"If no deal happens on 31 October, it will be as a consequence of decision made in London," says Varadkar.
Boris Johnson can of course make the identical claim.
The reality is No Deal if no one is willing to budge.
Stepping Back
It is crystal clear the EU tried to screw the UK. It is caught on film.
Michel Barnier, the EU's chief negotiator, admitted on film, that the EU intended to use the backstop as a means of applying permanent pressure on the UK.
The EU bragged about crushing Theresa May: "We Got More Than We Hoped"

The EU admitted Theresa May wanted a customs union all along.

Michel Barnier spoke on film of "using Ireland for future negotiations. Isolating Ireland and not closing this point, leaving it open for the next two or three years."

Barnier used the words "permanent pressure" in regards to the backstop.

The EU bragged about "getting rid of the UK on EU terms" and turning the UK into a "colony"
Why Did the EU Authorize the Film?
To mock the UK

To openly show that no one could leave the EU without being severely punished.

Pure arrogance
The EU cannot hide its intent of trapping the the UK in a permanent customs union, with no say in policy.
Michel Barnier
Barnier is to be congratulated for negotiating the best, most one-sided deal in history. Trump would be proud.
But it was so one-sided that the UK parliament rejected the deal in three "meaningful votes" leading to the forced, tearful resignation of Theresa May.
By Person, Who Gets the Blame for No Deal
Michel Barnier: 40% His Brexit negotiation team attempted to screw the UK and nearly got away with it.

Theresa May: 25% She never really wanted to leave. Her negotiation tactics (lack thereof) would have put the UK into a permanent customs union at the mercy of the EU forever. The UK parliament rejected her pathetic deal three times.

Remainers in General: 15% – I am sure the Remainers would prefer May's poor deal to No Deal. And they had numerous chances to accept her deal. Instead, they held out for the impossible.

Leo Varadkar: 10% – all of it recently with his silly statements. There is no chance of a deal unless he bends. The 10% is on the assumption that Varadkar won't bend.

Jeremy Corbyn: 5% – The major irony is Corbyn wants a customs union, nearly identical to the one May negotiated. He could have at any time backed May's deal. I assign Corbyn only 5% because politically-speaking it would have been very difficult for him to back May's deal. He could have offered free votes though, instead of the Whip.

Emmanuel Macron: 5% – The final extension compromise was poorly timed. One can thank Macron for that. There is no time for Parliament to stop No Deal. A longer extension, which Macron would not support, would have given the UK parliament more time for shenanigans.

Boris Johnson: 0% – He is doing exactly what he said he would do. The UK parliament did no believe him, nor did the EU. That's not his fault. Politically, Johnson must deliver Brexit, not some pathetic rehash of Theresa May's deal. That is the political reality. Johnson gets no blame.
Total that up and it's roughly 55-45 in favor of blaming the EU.
There's plenty of blame to go around. This will be debated for years.
But the moral of the story is one-sided deals ultimately fail. And the Barnier-May deal was amazingly one-sided.
They get the blame, not Johnson.
There is still some minor chance of a deal, but Ireland has to bend first.
——————————————–
The New Development Bank, commonly referred to as the "BRICS Bank" as it is co-owned equally by the 5 BRICS nations of Brazil, Russia, India, China and South Africa, is to scale back its use of the US dollar and concentrate instead of loans designated in national currencies, it has been reported in the Financial Times.
To date, the bank has approved more than US$9 billion in loans to its member countries since being founded in July 2014, and plans to double that to US$16 billion this year. 
The bank is seen as a challenger to established lenders such as the World Bank, Asian Development Bank and IMF. So far it has mainly relied on its dollar paid-in capital for funding, but in the future "50 per cent (of projects) should be local currency financed", K.V. Kamath, the bank's president, said in an interview. "We will raise dollars, we will raise euros, but at the same time there will be a significant reliance on local currencies. That would allow the bank to move away from loans denominated in dollars" Mr.Kamath stated.
The bank is headquartered in Shanghai, and issued a second RMB3 Trillion Chinese currency bond this year. It received a AA+ rating from Fitch and S&P Global in August 2018, and also plans to tap bond markets in the United States. The bank's lending so far has mostly gone back to its founder countries, which have a collective credit rating of BBB-. This allows them to borrow at lower rates though the NDB.
However, as we pointed out in the article China Manipulates Its Currency, Is Caught Out, So Gold Rises In Value. Who's Been Buying Gold? China. Countries such as China and Russia are already caught up in spats with the United States and are developing alternative strategies to dealing with the US dollar, while bilateral trade between the 5 BRICS members is also increasingly being conducted in non-dollar mechanisms. Other, new tech solutions are also being found; a BRICS Cryptocurrencyhas been discussed, while all five nations are pushing ahead with a cloud based payment system, BRICS Pay a smartphone accessible app that will allow users in these countries access to a common system for retail payments and transactions between the member countries – using only the respective currencies and not the US dollar. These developments come after the BRICS 2018 summit called for "more self reliance" among the member states.
——————————————–
GLOBAL MARKETS TUMBLE ON TRADE WAR FEARS
Global stocks and US equity futures were set to end the week in a sea of red as trade war tensions resurfaced after the US was said to hold off on Huawei licenses in retaliation for China's halting of US crop imports…
… while fears of a government crisis in Italy sent the country's bond plunging, after Deputy PM Salvini called for a snap election, fanning political uncertainty and prompting a haven bid in bunds. Italy's BTPs tumbled led by the belly, with the 5-year yield rising 30bps to 1.14% and the 10-year yield up 25bps to 1.78%, widening the BTP-bund spread by 29bps to 238bps, amid a violent selloff as 10-year futures volumes surge to 250% of the 10-day average.
The fresh risk-off episode left gold on course for its best week in three years, Japan's yen near an eight-month high and bonds surging. Meanwhile, US stock futures were down as much as 0.5%, while MSCI's broadest index of world shareswas headed for its second straight week of declines, after one of its worst days in years on Monday.
The European session was uglier, and was led lower by a 2.4% slump in Italian stocks after Matteo Salvini, the leader of one of the country's ruling parties, the League, pulled his support for the governing coalition on Thursday. The Stoxx Europe 600 index's decline was led by automaker shares.
"It has been a very volatile week," said Elwin de Groot, Rabobank's head of macro strategy. "Until recently, the markets' view was that this trade war will be resolved, but clearly now the thinking is that maybe this is not the case and it could be accelerating from here," and Italy and Brexit worries are now adding to that, he said.
——————————————–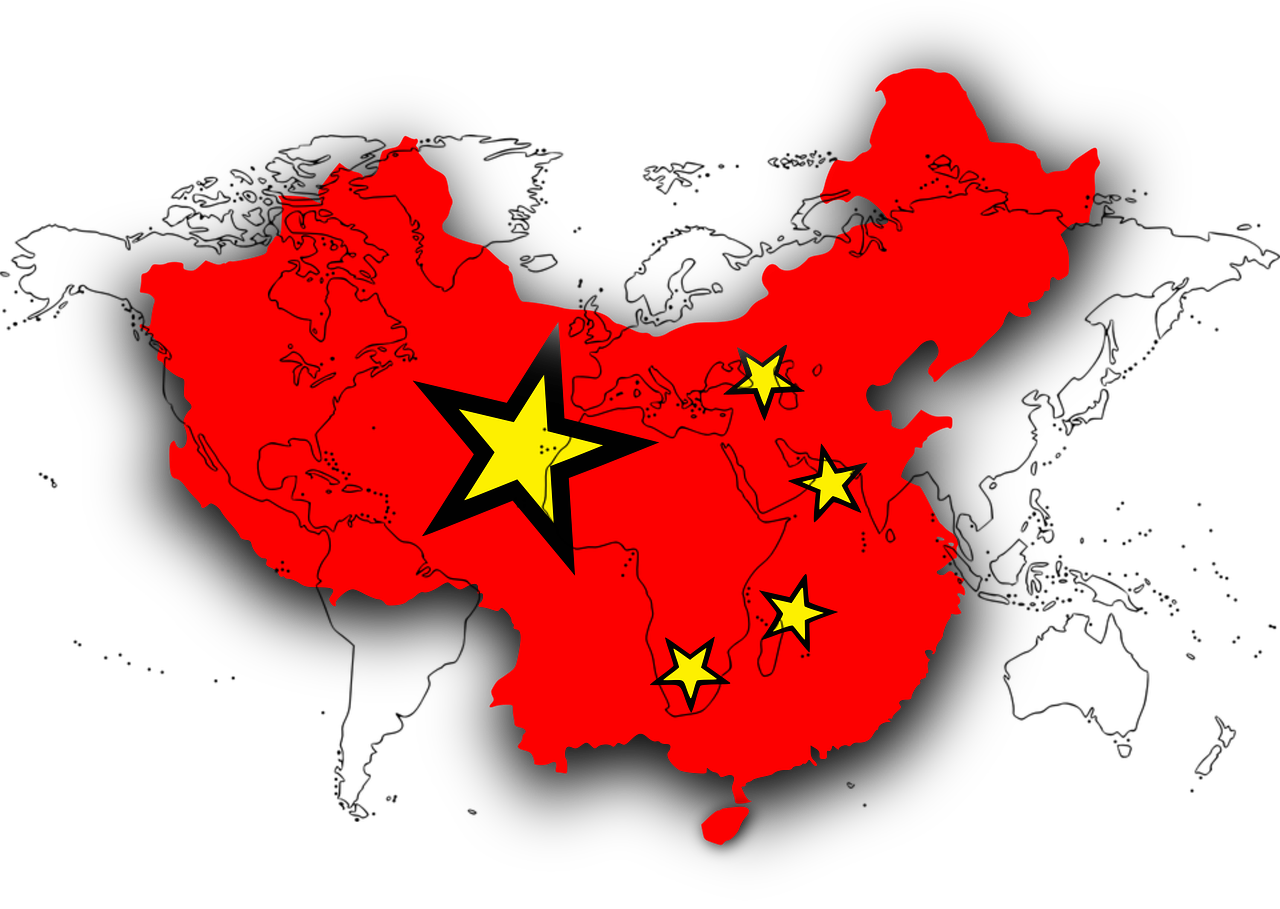 Does China believe that we are on the verge of a major global crisis?  The communist Chinese government has always been very big into planning, and it appears that they have decided that now is the time to hoard food, gold and other commodities.  Of course in recent days the fact that China is completely cutting off U.S. agricultural imports has made headlines all over the globe, but at the same time China is dramatically increasing the amount of food that it is importing from the rest of the world.  The end result is actually a substantial surge in Chinese imports, and this is starting to show up in the official numbers.  For example, we just learned that Chinese soybean imports in July were actually up 8 percent compared to last year… (

READ MORE…

)
——————————————–
Will 2019 continue the trend?  The other day I was talking with a close friend, and he pointed out to me that all throughout history years that end in 9 have tended to be times of great change and upheaval.  I was intrigued by what he shared with me, and so I went out and did some research, and I discovered that he was right on target.  In particular, over the last 100 years we have seen an unusual number of key historical events take place during years that end in 9, and that seems quite strange.  Could it be possible that the ending of one decade and the imminent start of a new one somehow triggers something inside of us psychologically?  I don't know, but there does seem to be a pattern.  In this article I will summarise some of the things that I have discovered, and I will let you come to your own conclusions. (

READ MORE…

)