This Happened On Planet Earth…June 2019…End Times Signs

Published on Jun 7, 2019
 

Please Help Support This Ministry:

https://www.paypal.me/watchman1963

Please subscribe to my backup channel:

https://www.youtube.com/channel/UC4nc…

Current Events Linked To Biblical Prophecies. Everything is unfolding just as the bible foretold. Wars, Volcanic Eruptions, Earthquakes, Extreme Weather, Christian Persecution, Violence and more!
Matthew 24:3-14 3 Now as He sat on the Mount of Olives, the disciples came to Him privately, saying, "Tell us, when will these things be? And what will be the sign of Your coming, and of the end of the age?" 4 And Jesus answered and said to them: "Take heed that no one deceives you. 5 For many will come in My name, saying, 'I am the Christ,' and will deceive many. 6 And you will hear of wars and rumours of wars. See that you are not troubled; for all[a] these things must come to pass, but the end is not yet.
7 For nation will rise against nation, and kingdom against kingdom. And there will be famines, pestilences,[b] and earthquakes in various places. 8 All these are the beginning of sorrows. 9 "Then they will deliver you up to tribulation and kill you, and you will be hated by all nations for My name's sake. 10 And then many will be offended, will betray one another, and will hate one another.
11 Then many false prophets will rise up and deceive many. 12 And because lawlessness will abound, the love of many will grow cold. 13 But he who endures to the end shall be saved. 14 And this gospel of the kingdom will be preached in all the world as a witness to all the nations, and then the end will come.
————————————————–
Iran's defiance amidst mounting pressure – Jerusalem Studio 429

Published on Jun 7, 2019
 

For more than two years, the Trump Administration has exerted – what it calls – maximum pressure on the Islamic Republic of Iran – crippling its economy in general, and its income-producing oil industry, in particular. While Tehran is yet to give in to this pressure, the American measures have exerted a toll on the Ayatollah regime, which in turn, brought about a militant response and a threat of a wider escalation.
————————————————–
The Mid-East Wars of Psalm 83 and Ezekiel 38

Published on Jun 7, 2019
 

The Mid-East Wars of Psalm 83 and Ezekiel 38 Bill Salus looks at the Wars of Psalm 83 and Ezekiel 38. You will not want to miss this message as Bill looks at the following issues: Why Psalm 83 is a prophecy Why Psalm 83 and Ezekiel 38 are different prophecies Why Psalm 83 precedes Ezekiel 38 Why these two wars are Pre-Tribulation events
————————————————–
LATEST WORLD NEWS CLIPS – ARTICLES SATURDAY JUNE 08th 2019
DAILY SCRIPTURE:
PUT YOUR TRUST AND FAITH IN JESUS CHRIST (OUR SAVIOUR):
(Romans 12:2) to seek God's will, the Lord says, "Do not worry about what you'll eat or drink or wear. But seek first His Kingdom and His righteousness and all these things will be given to you as well"
Rev. 3:10 Because thou hast kept the word of my patience, I also will keep thee from the hour of temptation, which shall come upon all the world, to try them that dwell upon the earth:
THE TRIBULATION OF THE UNJUST IN THE BOOK OF REVELATION CHAPTER'S 6 to 22:
TRIBULATION IS COMING AND THE REMOVAL OF THE CHURCH IS IMMINENT.
so won't you accept Jesus now and be removed from that event and live forever with Jesus in the Family of God?
2 "(For he saith, I have heard thee in a time accepted, and in the day of salvation have I succoured thee: behold, now is the accepted time; behold, now is the day of salvation.)" (2nd Corinthians 2:6)
——————————————-
DAILY CHRISTIAN BIBLICAL QUESTIONS AND ANSWERS:
——————————————-
A QUESTION ABOUT REPLACEMENT THEOLOGY
QUESTION:    I found an article on a Christian site where the author claims that the Old Testament contains many prophecies that cannot be fulfilled and promises that have been forfeited because God's promises to Israel were conditional. He uses Exodus 19:4-6, Leviticus 26, Rom. 9-11 and Matthew 21:42,43; 23:38,39 to back up his teaching.
He states,"God has implemented a "new" covenant or Plan B, because "Plan A" (the original promises and prophecies given to ancient Israel) could not be accomplished because of Israel's apostasy. Plan B is a bigger and better plan. It contains a brighter set of promises and prophecies and unlike Plan A, it is unconditional!
He also makes this statement: "There is no prophecy in the Bible indicating a third temple will be built and the reason for this silence is simple. God abandoned the nation of Israel at the end of the seventy weeks (Daniel 9) and He has no need for a third temple." I thought only 69 weeks had been fulfilled.
Am I correct in interpreting his teaching as replacement theology? What would you say in a rebuttal to this? I personally don't believe in replacement theology and think it is a heretical teaching and was interested in your view. Thanks for your wonderful insight.
ANSWER:    Yes, you've come across a website that teaches Replacement Theology. This view holds that when the Jews rejected the Messiah, all the promises to Israel were transferred to the Church. It's at the root of much of Christian anti-Antisemitism and is held by a significant portion of the mainline protestant church as well as their more extreme counterparts in the Christian white supremacy movement.
Advocates of Replacement Theology have frequently departed from a literal interpretation of Scripture, especially where the Old Testament is concerned, and in the New Testament, they often re-interpret passages about Israel, saying they're really written to the Church. Therefore, offering a satisfactory rebuttal is often difficult. But there are a number of passages that clearly deny its validity, and if you take God at His Word, you'll reject Replacement Theology.

Jeremiah 31:35-3

7

is representative.
This is what the LORD says

, he who appoints the sun to shine by day, who decrees the moon and stars to shine by night, who stirs up the sea so that its waves roar– the LORD Almighty is his name: "Only if these decrees vanish from my sight," declares the LORD, "will the descendants of Israel ever cease to be a nation before me." This is what the LORD says: "Only if the heavens above can be measured and the foundations of the earth below be searched out will I reject all the descendants of Israel because of all they have done," declares the LORD.
And in the New Testament, there's

Romans 11:25-27

.
"I do not want you to be ignorant of this mystery, brothers, so that you may not be conceited: Israel has experienced a hardening in part until the full number of the Gentiles has come in. And so all Israel will be saved, as it is written: "The deliverer will come from Zion; he will turn godlessness away from Jacob. And this is my covenant with them when I take away their sins."
This sounds pretty unconditional to me. There are literally scores of other similar promises.
As far as prophecies that cannot be fulfilled, this idea goes against the very heart of God's most powerful claim to authority. The way He validates Himself as being worthy of our obedience to Him is by His faithfulness in keeping His promises to us. You've staked your eternal destiny on this. Listen to

Isaiah 46:8-10

.
"Remember this, fix it in mind, take it to heart, you rebels. Remember the former things, those of long ago; I am God, and there is no other; I am God, and there is none like me. I make known the end from the beginning, from ancient times, what is still to come. I say: My purpose will stand, and I will do all that I please."
And where the Temple and Daniel's 70 weeks come in, they've again reinterpreted the passage to say that all were fulfilled in history and there is no coming 70th week. If we're reading the signs of the times correctly, we'll soon see that they're mistaken.
No matter what they say, advocates of Replacement Theology are asking us to believe that God didn't know that Israel would disobey Him and therefore had to come up with a plan B when they did. They say that Israel's unfaithfulness to Him justifies His unfaithfulness to them. If so, what's to prevent Him from changing His mind about us? The Churchy has certainly been unfaithful. Like I said, if you take God at His Word, you'll reject Replacement Theology.
—————————————–
NEWS CLIPS OBTAINED FROM MANY SOURCES – INCLUDING


Tracking bible prophecy.org
Rapture Ready News
Prophecyupdate.Com
Main News Channels
End Times Headlines
Prophecyupdateblogspot.com
Stevequayle.com
Gracethrufaith.com
Nowtheendbegins.com
Other Christian Sites
(CLICK ON) LATEST DAILY NEWS CLIPS:
ISRAEL NEWS:
THE MIDDLE EAST PEACE PLAN IS "ANTI GOD" – (GOD WILL NOT ALLOW JERUSALEM TO BE DIVIDED).
I AM GOING TO MAKE JERUSALEM A CUP THAT SENDS ALL THE SURROUNDING PEOPLES REELING … Zech. 12:2
God is in control, and He told the nations the consequences of dividing the Promised Land and declaring peace and safety on their own terms (Joel 3:1-2; I Thess. 5:3)
WORLD TERRORISM – WARS
GENERAL WORLD NEWS:
MASSIVE EARTH CHANGES/EARTHQUAKES/VOLCANOES ETC:
2Chr. 7:13 If I shut up heaven that there be no rain, or if I command the locusts to devour the land, or if I send pestilence among my people;
2Chr. 7:14 If my people, which are called by my name, shall humble themselves, and pray, and seek my face, and turn from their wicked ways; then will I hear from heaven, and will forgive their sin, and will heal their land
CHRISTIAN AND RELIGIOUS WORLD NEWS:
Matt. 24:9 Then shall they deliver you up to be afflicted, and shall kill you: and ye shall be hated of all nations for my name's sake.
Matt. 24:10 And then shall many be offended, and shall betray one another, and shall hate one another
EXTRA WORLD – ALTERNATIVE NEWS:
————————————————-
WORLD – PROPHETIC NEWS ARTICLES PRESENTATION – SATURDAY JUNE 08th 2019
MIDDLE EAST AND WORLD WAR LOOMING THE BUILD UP TO PSALM 83  – ISAIAH 17 AND GOG OF MAGOG WARS EZEKIEL 38:
THE WHOLE WORLD IS UNSTABLE FINANCIALLY, POLITICALLY, PHYSICALLY, MORALLY, GODLY: – AND BECOMING MORE SO DAILY. (WE ARE IN THE BEGINNING OF SORROWS (MATT 24:8)
THE BIBLE STATES THAT IT WILL ONLY GET WORSE BEFORE THE START OF THE TRIBULATION OF MANKIND – (REVELATION 6)
Matt. 24:6 And ye shall hear of WARS AND RUMOURS OF WARS: see that ye be not troubled: for all these things must come to pass, but the end is not yet.
Matt. 24:7 FOR NATION SHALL RISE AGAINST NATION, AND KINGDOM AGAINST KINGDOM: and there shall be famines, and pestilences, and earthquakes, in divers places.
MIDDLE EAST WAR LOOMING THE BUILD UP TO PSALM 83  – ISAIAH 17 AND GOG OF MAGOG WARS EZEKIEL 38:
——————————————————
IRAN, THE BOMB, AND PROPHECY
Olli Heinonen, the former Deputy General of the International Atomic Energy Agency (IAEA), the agency that is supposed to hold accountability on nuclear nonproliferation, told Israel's Army Radio that despite assertions to the contrary by the current leadership of the UN's International Atomic Energy Agency, which he left in 2010, Tehran has not been adhering to the 2015 nuclear deal. Heinonen said that Israel and the Gulf states have reason to worry because Iran has been enriching uranium at a pace to have a nuclear bomb in six to eight months. What did the world expect when America's immediate past "president" gave the terrorist state a free pass on nuclear development and $1.7 billion in cash delivered on pallets in 2016?
On September 11, 2015, Republicans in Congress were meekly trying to break a Democratic filibuster aimed at stopping a "no" vote on the "president's" Iranian nuclear deal, which eventually unleashed some $100 billion in sanction money to the terrorist state. The "president" said it would bring peace. But at the same time the debate was taking place, the Ayatollah in Iran was calling America "The Great Satan" and vowed that Israel would be a mere memory within 25 years. For a decade, the United Nations International Atomic Energy Agency played cat and mouse with Iran on its development of nuclear weapons, saying Iran was not a threat because it didn't have a missile delivery system. That has changed.
In May 2016, the US "president" effectively cleared the way for billions of dollars to be pumped into Iran in reward for agreeing to delay its nuclear program for at least ten years. Many analysts believed Iran would instead accelerate nuclear development. Within months, Iran proved that the White House narrative was deadly deceptive with prophetic implications. In the end of days, Iran will need to be in submission to Gog of Magog, the chief prince of Meshech and Tubal (all in Turkey), for the fulfilment of the Ezekiel 38 prophecy of Gog leading a coalition of Persia (Iran), Libya; and Ethiopia (Sudan) against Israel. When we see Iran being brought into such a coalition with Turkey and these prophetic nations aligning against Israel, we know this time is near.
The Lord says in Zechariah 12:3,
"And in that day will I make Jerusalem a burdensome stone for all people: all that burden themselves with it shall be cut in pieces, though all the people of the earth be gathered together against it."
Many find it hard to imagine how, for example, the United States would be gathered prophetically against Israel. This is why leadership is so important. The US had supported Israel since it became a nation. The immediate past "president" reversed this backing and by supporting the enemy of God, Islam, who manifests on earth its rebellion against the one true God by terrorising Israel. The current US president is now faced with what many say is an imminent threat from Iran, bringing with it prophetic consequences of past leadership alliances with principalities of darkness.
——————————————-
Dov Eilon
Palestinian nationalist and their European allies have invented a new "ancient" Arab village to challenge Jewish claims to the land
Ever heard of the ancient village Shoshkhalah? Neither had anyone else until the European Union, in concert with Palestinian nationalists, invented it out of thin air about two years ago.
Today, one can find signs posted by the EU on a collection of scattered old farm watch towers declaring them to be part of an ancient "Palestinian" village.
This new ancient village is located in the heart of the Etzion Bloc of Jewish settlements situated south of Bethlehem. The entire ruse is built around two "shmurot," the partially collapsed old stone guard towers and huts the farmers and shepherds had built in centuries past to provide shelter while out in the fields.
Yishay Shemo of the non-governmental organization Regavim explains in a video (English subtitles) that such shmurot can be found scattered throughout the Judean hill country, but these two in particular were chosen by the Palestinians and European Union to become a "historic Palestinian village."
Over the past two years, Shemo reports, Palestinian Arabs from the nearby town of Al Khader have been moving into the newly-invented ancient village with the help of the Europeans, who have financed and built 15 additional "ancient" dwellings equipped with modern niceties, like solar power and water tanks.
And while the activists believe that placing the EU seal on their propaganda legitimizing the project, readily-available evidence belies their efforts. For instance, aerial photographs taken of the area in 1967 reveal that the bulk of the buildings that now exist at the site weren't there just 50 years ago. Old maps dating to the 1880s likewise make it clear that there was never an Arab village at that location.
Shemo warns that this is just part of a larger scheme by the Palestinian nationalists and their supporters in Europe to create new facts on the ground in an effort to further delegitimize Israel's claims and influence the outcome of future negotiations.
————————————————
NETANYAHU: TEHRAN WORKING TOWARD 'ARSENAL OF NUCLEAR BOMBS

'
Iran is actively trying to obtain an "arsenal of nuclear bombs," Prime Minister Benjamin Netanyahu said Thursday, amid ongoing tensions between the Islamic Republic and the US after the unraveling of the 2015 landmark nuclear deal.
"It's very clear Iran is lying. Iran is continuing to work toward an arsenal of nuclear bombs, and we're committed to stop it," he said during a meeting with Olli Heinonen, an former deputy director-general at the International Atomic Energy Agency.
Heinonen, in a series of interviews and lectures this week, repeatedly accused Iran of violating its commitments under the so-called Joint Comprehensive Plan of Action. The Islamic Republic would be theoretically be able to produce enough fissile material for a nuclear weapon within six to eight months, he said, though building an actual bomb would take longer.
"Thank you for your forthright analysis and your clear-cut conclusion. I thank you for pointing out what Iran is doing," Netanyahu told the Finnish-born scientist at the Prime Minister's Office in Jerusalem.
Heinonen, who today serves as senior adviser on science and nonproliferation at the Washington, DC-based Foundation for Defense of Democracies, thanked Netanyahu for revealing information about Iran's secret nuclear archive last year.
"Thank you for this brave action of taking them out [the nuclear archive documents] because this gives the material for the international community to think about it and it's a good place on how to talk with the Iranians, how to stop it," he said.
Last year, Mossad agents smuggled out some 100,000 documents on 55,000 pages on 183 CDs from an unmarked Tehran warehouse. According to Israeli officials, the documents proved that the Islamic Republic had actively worked on building a nuclear weapon, something Tehran has always denied and continues to deny.
According to Heinonen, a former IAEA's deputy director-general for safeguards, only a fifth of the archival material was brought to Israel. "There is another 80 percent that stayed behind," he said earlier Thursday at a lecture at a Jerusalem think tank.
Heinonen also said Tehran's nuclear scientists — which he described as "the best of the best" — today could produce enough fissile material for an atomic bomb within six to eight months, though it was unclear how long it would take them to actually build such a device.
————————————————
The CCP could use conventional and "unrestricted warfare" strategies and tactics against the United States.
A confluence of factors is causing unprecedented crisis for the Chinese Communist Party:
Non-stop escalation of the "you die, I live" factional strugglebetween the Xi leadership and the Jiang faction;

A rapidly deteriorating economy;

A food crisis brought about by corruption, disease (swine fever, bird flu, etc.), and pests (fall armyworm);

Increasing social unrest across China.
The CCP's problems have been compounded by the Sino-U.S. trade war and America's toughening stance on the Chinese regime:
In May, United States President Donald Trump announced plans to add tariffs to all Chinese goods (increase tariff rates on $200 billion worth of Chinese products in May; add 25 percent tariffs on an additional $300 billion of Chinese exports in June);

The U.S. Commerce Department announced a ban on Huawei, a move which essentially dooms the state-backed Chinese telecommunications maker;

The U.S. appears to be moving against other Chinese technology companies, particularly those involved in human rights persecution on the mainland;

The U.S. is stepping up military activity in the South China Sea on its own and with allies;

The U.S. is strengthening alliances and partnerships in the Indo-Pacific to counter the Chinese regime.
Based on our research into the CCP, we believe that the Party and the regime cannot long withstand the perfect storm of political turmoil, economic crisis, food shortages, social unrest, and intense U.S. pressure. 
With its survival at stake, the CCP will not resign itself to fate and will instead do whatever it can, by all means fair and foul, to stay alive.
Given enough time, the CCP can weather any internal problem. Hence, it will prioritize the resolving of external problems to buy time to handle domestic woes. 
Topping the list of the CCP's external threats are the United States and the Trump administration. With more U.S. tariffs coming near the end of June, we believe that the CCP would deploy its countermeasures sooner rather than later.
Below we list some possible conventional and "unrestricted warfare" strategies and tactics which the CCP could use to pull off a "Pearl Harbor" against the U.S. and survive the "new cold war."
1.      The CCP could seek to disrupt U.S. financial markets
CCP propaganda recently began making comparisons between the Chinese and U.S. stock markets. The propaganda asserts that there are higher risks in the U.S. market and claims that the Chinese market is more "resilient" under CCP authoritarian rule.

Veteran Chinese officials and scholars have recently been talking about how the trade war could cause a "global financial crisis" and the problems with America's financial markets.[1]

The CCP could tap into its Red Matrixto weaken investor expectations and confidence in the U.S. markets and economy.

Chinese companies listed overseas and China's sovereign wealth fund could find ways to trigger stock market panic around the time when new U.S. tariffs are imposed in June. Pro-PRC elements on Wall Street could even cooperate with the CCP to profit from the financial disruption.

Should it succeed in triggering a U.S. stock market crash, the CCP could rollout a gold-backed currency to replace the dollar in the global financial system and win the "currency war" with America.
The CCP could seek to influence and interfere in U.S. politics and society
The CCP would almost certainly focus its influence and interference operations to take down the Trump administration, turn President Trump's attention away from the China issue, and shape the 2020 U.S. presidential election.

To undermine the Trump administration, the CCP could find ways to influence politicians in both major parties to disrupt governance or Trump's policies. For instance, the CCP would like for Trump's trade and tariff authority to be restricted, see impeachment proceedings started against him, and to see his domestic initiatives (infrastructure, healthcare, etc.) stalled until after the 2020 U.S. presidential election.

To turn Trump's attention away from China, the CCP could tap into its Red Matrix to accuse the Trump administration of "racism" and wanting a "clash of civilizations" while emphasizing the threat of other "bad actor" countries (Russia, Iran, etc.) over China.

To shape the 2020 U.S. presidential election, the CCP could find ways to back other candidates while producing or supporting the production of anti-Trump propaganda.

To divide American society, the CCP could try to play up the "clash of civilizations" issue and accuse the Trump administration of "xenophobia."
The CCP could engineer foreign crises to divert America's attention away from China
The PRC could strengthen relations with Russia and encourage Russia to become more antagonistic towards America.

The PRC could find ways to provoke military confrontation between Iran and the United States.

The PRC could encourage North Korea to play hardball on denuclearization with America, including stepping up missile testing.

The PRC could secretly support the Maduro regime in Venezuela and impede the country's shift away from rule by dictatorship.
The CCP could avoid U.S. containment by fracturing alliances and partnerships
The PRC could step up efforts to win over Europewhile driving a wedge between America and its European allies.

The PRC could try to convince countries in the Indo-Pacific to "fight against U.S. hegemony" or keep playing both sides (U.S. and China). This would prevent Indo-Pacific countries from cooperating with the U.S. to counter the PRC threat.
Our take: 
A wounded animal is most dangerous.Our list of possible strategies and tactics which the CCP could use against the U.S. is not exhaustive, and we do not rule out the possibility of the CCP deploying even more nefarious and unthinkable countermeasures.

The toughening U.S. stance towards the PRC is a net positive for America and the world. However, America's strong measures would inspire strong responses from the CCP and sharply raise global political, economic, and military risks. While we believe that the U.S. is currently on track to win the "new cold war," victory could come at a steep cost if it only uses the current strategies.

Based on our research, we believe that the PRC's backtracking in trade talks is directly related to the escalation of the CCP factional struggle. The current state of the factional struggle has opened a critical window of opportunity for the U.S. to exploit and drastically reduce the length of time needed to win the "new cold war," as well as the overall costs. To take advantage of this window of opportunity, the Trump administration must be able to differentiate between the reformers and Maoist hardliners in the regime and apply strategic pressure on the latter group.
Get smart: 
SinoInsider has a track record of accurately predicting China. We believe that Black Swans are coming to China in the second half of 2019. We can help businesses, investors, and governments avoid risks and seize opportunities as China faces tremendous change.
The U.S. government can avoid a lengthy, costly confrontation with China and sidestep the "clash of civilizations" issue with novel solutions that complement existing strategies. 
—————————————-
The threat posed on US forces in the Middle East is "imminent" US Marine Gen. Frank McKenzie, the commander of United States Central Command, told NBC news on Thursday.
"I don't actually believe the threat has diminished," McKenzie said in an interview with a group of reporters after meeting with Iraq's prime minister and defense chief. "I believe the threat is still very real."
"I think we're still in the period of what I would call tactical warning," the general added. "The threat is very real."
McKenzie would not explain in detail what these "imminent" threats are, according to NBC.
On May 5, US National Security Adviser John Bolton announced that the USS Abraham Lincoln Carrier Strike Group and a bomber force would be sent to the Persian Gulf to confront any Iranian threats. That included a threat against US "maritime and land-based forces," CNN said. The force deployment was a "message" to Iran.
Later more US assets arrived, including four B-52s and eventually a Patriot missile battery and amphibious warfare forces as well.
McKenzie added that he has repositioned surveillance aircraft to focus more closely on the situation in the Persian Gulf and Iraq, Fox News reported.
"Cumulatively, all of these have caused them to sort of step back and recalculate the course that they apparently were on." McKenzie stressed, though, that he is "not sure they are strategically backing down," according to Fox News.
"I hesitate to say that deterrence has been established," he stated. "We continue to see possible imminent threats."
Concerning the decision to deploy the USS Abraham Lincoln, McKenzie added that the threats from Iran in early May were "advanced, imminent and very specific."
In the predawn hours of May 13, four ships were sabotaged in the Gulf of Oman off the UAE's Fujairah port. The extent of the damage and what caused it were not immediately clear, but an unnamed US official told the press that an initial assessment pointed toward Iran and Iran's allies. Iran blamed a third country, and one Iranian politician blamed Israel.
The US has said that "naval mines" were behind the damage to the ships – one from the UAE, two from Saudi Arabia and a fourth was from Norway. They were damaged on May 12; the US has indicated that Iran or its allies were behind the attack from the first days after the incident.
McKenzie explained that the US is trying to walk the line between showing enough force to "establish deterrence" and "needlessly" provoking the Islamic Republic, according to Fox News. "We've taken steps to show the Iranians that we mean business in our ability to defend ourselves."
McKenzie added that the Iraqi government has made great efforts to protect American forces and allies in the Middle East, NBC reported. "I would say the threat has probably evolved in certain ways even as our defensive posture has changed and become more aggressive, and we certainly thank our Iraqi partners for many of the things they've done."
—————————————-
UK: PREPARE FOR 'NO DEAL'
The "Stop Boris" campaign is in full swing, but it's as likely to be as much of a success as the "Anybody But Trump" Campaign in 2016.
Stop Boris Theory
Boris has to beat out all of the other Brexiteers. He may fail.

If Boris survives to the final round, he still has to beat out someone who promises to secure a deal.

Tories will rally around the second choice.
For starters, don't confuse betting odds with true odd. Betters are not reliable predictors of elections. Bookies arrange their books (or at least attempt to), based on bets people make. The bookies don't care who wins or loses if their books are properly balanced. Betting is not a scientific poll.
Missing the Boat
Tory peer Lord Hayward said there was a "striking antipathy" towards the former Foreign Secretary in traditional Tory areas like the Home Counties.
The peer said whoever becomes the next Tory leader must win over those who voted Leave in 2016 if the party is to stand any chance of victory.
However, he said they must also be "transfer-friendly", meaning they appeal to floating voters more interested in competent government.
By that measurement, Mr Johnson scores badly compared to leadership rivals Michael Gove and Jeremy Hunt. "Boris is pitching to MPs at the moment saying 'I am the one who will win'," Lord Hayward said.
Remainer Sap
Hayward does not provide "expert analysis".
Instead, Hayward provides heaping cups of Remainer sap in the form of the same misguided Remainer theories that led to the demise of Theresa May.
Delusional Remainers
These people are delusional Remainers.
Rise of the Brexit Party
Gove and Hunt are as pathetic as Theresa May.

Wishy-washy compromise is not the way to go.

Nigel Farage's Brexit Party provides all the evidence one needs.
MP's Rally Around Boris
Eurointelligence provides excellent analysis of what's really taking place.
We are full of admiration for the sporting spirit of the British media. But leadership race feels to us like a bit of a misnomer for what is currently dominating Tory and UK politics. It is not really a race. It may not even be a competition. Boris Johnson has been in pole position from the start, and he is now building on his lead.
The Times has a story this morning that three Remain-supporting Tory junior ministers are supporting Johnson. They said that he is the only candidate who can save the party from extinction. Self-preservation – not Brexit – has suddenly become the main issue for the Tories. Johnson is the only candidate with a chance to defeat Jeremy Corbyn in a general election. MPs have strong views on Brexit. But they have even stronger views on the importance of holding their own seats. They are supporting the leader most likely to ensure their political survival. 
The main effect of Farage on British politics is not his own election results, but his impact on the Tories. Like Farage, Johnson draws on the benefit of a simple message. Farage frames the argument as one of Brexit versus betrayal. For Johnson it is a choice between Brexit and the extinction of the Tory party.
The whole stop-Boris campaign some MPs talked about never made sense to us because of the way the vote is structured. Starting Thursday next week, MPs will vote for a shortlist of two candidates in four elimination rounds. The remaining three votes will take place June 18, 19 and 20. Johnson has so far received public endorsements by forty MPs, which will be enough to get him into the third round of voting. Michael Gove and Jeremy Hunt have twenty-six each.
Tory members will then choose one of the two from the shortlist. We know that Johnson is the strong favourite among the party faithful. If he were to drop out for some reason, we expect the winner to be one of the other Brexiteers – Dominique Raab for instance. We doubt that Tories will vote for Gove, given his support for Theresa May's withdrawal agreement. A recent story in the Daily Telegraph claimed Gove proposed a Brexit extension until 2020 in a cabinet meeting. That makes him essentially unelectable in view of the Farage threat. We cannot see the Tories voting for any candidate who fails to deliver Brexit before general elections. And these might arrive early, given the narrow majority in the House of Commons.
Self-Preservation
Eurointelligence commented "MPs have strong views on Brexit. But they have even stronger views on the importance of holding their own seats."
Bingo.
Change UK Provides Lesson in Reality
The misguided set of eleven "Change UK" MPs is now down to five.
"Change UK" is a new political party formed by former Labour and Tory MPs who wanted to Remain.
What the hell kind of change is that?
Dire Results
Six of Change UK's 11 MPs, including its spokesman, Chuka Umunna, and interim leader Heidi Allen, have abandoned the fledgling party after its dire performance at the European elections.
Message is Clear
Change UK will soon vanish. It elected zero MPs in the EU parliament elections and will elect zero MPs in the next UK general election.
Six Change UK politicians already abandoned the party out of self-preservation.
The best way for politicians to keep their job is to deliver Brexit.
Neither Hunt nor Gove will do that.
One way or another a die-hard no-deal Brexiteer (Johnson or Dominic Raab) will properly deliver Brexit.
—————————————-
When discussing the fact that globalists often deliberately engineer economic crisis events, certain questions inevitably arise. The primary question being "Why would the elites ruin a system that is already working in their favor…?" The answer is in some ways complicated because there are multiple factors that motivate the globalists to do the things they do. However, before we get into explanations we have to understand that this kind of question is rooted in false assumptions, not logic.
The first assumption people make is that that current system is the ideal globalist system – it's not even close.
When studying globalist literature and white papers, from Aldous Huxley's Brave New World, to H.G. Wells' book The New World Order and his little known film Things To Come, to Manly P. Hall's collection of writings titled 'The All Seeing Eye', to Carol Quigley's Tragedy And Hope, to the Club Of Rome documents, to Zbigniew Brzezinski's Between Two Ages, to former UN Director Robert Muller's Good Morning World documents, to Henry Kissinger's Assembly Of A New World Order, to the IMF and UN's Agenda 2030, to nearly every document on globalization that is published by the Council on Foreign Relations, we see a rather blatant end goal described.
To summarize:

 For at least the past century the globalists have been pursuing a true one world system that is not covert, but overt. They want conscious public acceptance of a completely centralized global economic system, a single global currency, a one world government, and a one world religion (though that particular issue will require an entirely separate article).
To attain such a lofty and ultimately destructive goal, they would have to create continuous cycles of false prosperity followed by catastrophe. Meaning, great wars and engineered economic collapse are their primary tools to condition the masses to abandon their natural social and biological inclinations towards individualism and tribalism and embrace the collectivist philosophy. They created the current system as a means to an end. It is not their Utopian ideal; in fact, the current system was designed to fail. And, in that failure, the intended globalist "order" is meant to be introduced. The Hegelian Dialectic describes this strategy as Problem, Reaction, Solution.
This is the reality that many people just don't seem to grasp. Even if they are educated on the existence of the globalist agenda, they think the globalists are trying to protect the system that exists, or protect the so-called "deep state". But this is a propaganda meme that does not describe the bigger picture. The big picture is at the same time much worse, and also more hopeful.
The International Monetary Fund began spreading a meme a few years ago as a way to describe a global economic crash without actually saying the word "crash". 
Managing Director Christine Lagarde and others started using the phrase "global economic reset" in reference to greater centralization of economic and monetary management, all in the wake of a kind of crisis that was left mostly ambiguous. What she was describing was simply another name for the new world order, but it was one of the first times we had seen a globalist official actually hint that the change or "reset" would be built on the ashes of the old world system, rather than simply built as an extension of it.
Lagarde's message was essentially this: "Collective" cooperation will not just be encouraged in the new order, it will be required — meaning, the collective cooperation of all nations toward the same geopolitical and economic framework. If this is not accomplished, great fiscal pain will be felt and "spillover" will result. Translation: Due to the forced interdependency of globalism, crisis in one country could cause a domino effect of crisis in other countries; therefore, all countries and their economic behavior must be managed by a central authority to prevent blundering governments or "rogue central banks" from upsetting the balance.
The IMF and the CFR also refer to this as the "new multilateralism", or the "multipolar world order".
I believe the next stage of the economic reset has now begun in 2018 and 2019. In this phase of the globalist created theater, we see the world being torn apart by the "non-cooperation" that Lagarde and the CFR warned us about in 2015. The trade war is swiftly becoming a world economic war drawing in multiple nations on either side. This scenario only benefits the globalists, as it provides perfect cover as they initiate a crash of the historically massive 'Everything Bubble' which they have spent the last ten years inflating just for this moment.
As I predicted in my article 'World War III Will Be An Economic War', published in April of 2018, the tariff conflict between the US and China has become an excellent catalyst for the global reset. In my article 'America Loses When The Trade War Becomes A Currency War', published in June of 2018, I stated:
One question that needs to be addressed is how long the current trade war will last? Some people claim that economic hostilities will be short-lived, that foreign trading partners will quickly capitulate to the Trump administration's demands and that any retaliation against tariffs will be meager and inconsequential. If this is the case and the trade war moves quickly, then I would agree — very little damage will be done to the U.S. economy beyond what has already been done by the Federal Reserve.
However, what if it doesn't end quickly? What if the trade war drags on for the rest of Trump's first term? What if it bleeds over into a second term or into the regime of a new president in 2020? This is exactly what I expect to happen, and the reason why I predict this will be the case rests on the opportunities such a drawn out trade war will provide for the globalists."
Second, there is a globalist controlled central bank in almost every nation in the world, including supposedly anti-globalist countries in the East like Russia and China. All of these central banks are coordinated through the Bank For International Settlements in Basel, Switzerland. The globalists covertly dictate the economic policy of nearly the entire planet. They can easily create an economic collapse anytime they wish. This is a fact.
However, what they do not control is how elements of the public will react to their reset agenda. And this is where we find hope. They do not have their "new world order" yet, which is why they have to resort to elaborate theatrics and psychological operations. They know that an awake and aware segment of the population could annihilate them tomorrow with the right motivation, and so, they continue to distract us with a swarm of other concerns and calamities.
The purpose is to convince the masses to focus on all the wrong enemies while ignoring organized and psychopathic elites as the root of threat to humanity. We are supposed to hate the Russians, or hate the Chinese, or hate people on the left, or hate people on the right, and so it goes on. But these conflicts are just symptoms of a deeper disease. The great danger is that the focus on globalists as the virus will fade from public consciousness and conservative circles in particular as the trade war becomes a world war and economic collapse results in financial pain.
——————————————
YouTube has just announced they have changed their "community standards" to combat "extremist content" on their platform. This is just the latest step in the war against free speech online.
As much as the media are playing the neo-Nazi/hate speech angle, there's far more to it than that.
To really dig down into what this means, we need to ignore the media and go straight to the source. This is YouTube's official statement on the matter, posted on their blog.
The bans, contrary to the media headlines, are not about racism. They are far more incoherent than that – they are about "supremacist content".
YouTube's delightfully vague description of which, is as follows:
videos alleging that a group is superior in order to justify discrimination, segregation or exclusion based on qualities like age, gender, race, caste, religion, sexual orientation or veteran status.
Honestly, almost any video you wanted – that expresses a political position – could be twisted into fitting that description. But it doesn't end there:
Finally, we will remove content denying that well-documented violent events, like the Holocaust or the shooting at Sandy Hook Elementary, took place.
What does "well documented" mean? It's a deliberately ambiguous phrase.
The cited examples, the Holocaust and Sandy Hook, are chosen for shock value – but they are only examples: "Like the holocaust".
What other examples might there be? The Douma gas attack from last year? The poisoning of Sergei Skripal?
You can't deny people the right to ask simple questions. "Did that really happen?", "Is the government telling the truth?"
These are the basic questions of journalism. You can't simply pass history off as "well documented" and put it beyond question. Don't let them cite the Holocaust as an example to bully you into silence. Free speech applies to all topics, and all opinions, no matter how "well documented" they are.
In an increasingly fake world, where government actions are routinely narrative-based rather than reality-based, outlawing the ability to simply say "that didn't happen, you made that up!" is incredibly powerful.
It doesn't stop at that either, "violent incidents" are just the start. There are other kinds of "harmful content":
harmful misinformation, such as videos promoting a phony miracle cure for a serious illness, or claiming the earth is flat
Again, note the use of extreme examples – flat earth and "miracle cures". It's manipulation. What they're talking about is "well documented" science. They mean the big three: Climate change, GM crops and vaccinations. Questioning any of those will become "harmful".
People will say "obviously people shouldn't be allowed to question vaccination", but they're wrong. People should – people must – be allowed to question everything. That's what free speech means. Imagine this was seventy years ago, corporate consensus then was that smoking was good for you. Studies saying otherwise would have been described as "harmful misinformation" that were "shaking public confidence in our industry".
Whether censoring lies or censoring truth, censorship serves the same agenda – protecting authority. What is "harmful content"? Harmful content is anything that attacks the "well documented" official consensus.
For that matter, what is hate speech? The phrase is used half-a-dozen times in the statement, but it can mean all kinds of things.
Critics giving bad reviews to Star Wars: The Last Jedi and the Ghostbustersremake were described as "misogynists" just because the main characters were women. Will poorly reviewing films with a female, or ethnic minority, main character be hate speech too?
This might seem a trivial example, but it hands enormous power to film studios to shut down negative opinions on their films, and Hollywood is a huge propaganda outlet for mainstream ideology. Besides, the triviality is the point.
This blanket term can be applied anywhere and everywhere, and with the increasingly hysterical tone of identity politics, almost anything could be deemed "hate speech".
As we have said many times, "hate speech" is a term which can mean whatever they want it to mean. YouTube are expanding on that though, creating a whole new category called "almost a bit like hate speech".
Yes, you don't even have to actually break the rules anymore:
In addition to removing videos that violate our policies, we also want to reduce the spread of content that comes right up to the line.
See? YouTube will ban channels, or at least suppress creators, who "bump up against the line".
Meaning, even if you're incredibly clever, and work seriously hard to keep anything that a dishonest mind could potentially twist into "hate speech" out of your content…they'll just ban you anyway and claim you "nearly did hate speech".
Another way they're combatting all this "dangerous misinformation" is by "boosting authoritative sources":
For example, if a user is watching a video that comes close to violating our policies, our systems may include more videos from authoritative sources (like top news channels) in the "watch next" panel.
For example, if you watch an alt-news interview with Vanessa Beeley, your next "recommended video" will be a piece of western propaganda mainstream news from a massive corporate interest an authoritative source telling you to ignore everything you just heard, and/or calling Beeley an "apologist for war crimes".
It's a beautiful system, really. Very efficient and not-at-all Orwellian.
Don't worry though, you can still use the platform, as long as Google trusts you [emphasis ours]:
Finally, it's critical that our monetization systems reward trusted creators who add value to YouTube. We have longstanding advertiser-friendly guidelines that prohibit ads from running on videos that include hateful content and we enforce these rigorously…In the case of hate speech, we are strengthening enforcement of our existing YouTube Partner Program policies. Channels that repeatedly brush up against our hate speech policies will be suspended from the YouTube Partner program, meaning they can't run ads on their channel or use other monetization features like Super Chat.
See? If you're a "trusted creator" you still get your ad money. Just don't break the rules – or even come near breaking the rules – or the money stops.
This is about creating an environment free of hate, and NOT enforcing a state-backed consensus using vague threats to people's financial well-being. Shame on you for thinking otherwise.
Now, how will YouTube decide which stories "come up to the line" or "spread misinformation" or "hate speech"? How is it determined which users are "trusted creators"?
Well, simply put, the government will tell them. YouTube freely admits to this. Outside of its wishy-washy definitions, its incredibly vague buzzwords, and its platitude filled "reassurances", the most important part of YouTube's statement is this:
As we do this, we're partnering closely with lawmakers and civil society around the globe to limit the spread of violent extremist content online.
"Partnering closely with lawmakers" means "working with the government", essentially an admission that YouTube (owned by Google, in turn, owned by Alphabet Corp.) will remove any videos the state orders them to remove.
Something we all knew already, but it's refreshing they're admitting it.
So, some questions arise:
Will this be the death of you-tube as any kind of source for alternate information?

What will be classified as "conspiracy theories"?

What about, for example, people questioning the official story of the Douma "attack"? Or MH17?

How long before there is a mass migration to rival platforms?

Will those platforms be allowed to exist?
Sadly and quite horrifically, the difference between the Nazi book burning of the past and the technology giants censorship of today is support.  People all over the globe condemned the censorship of the Nazi's, while today, people are pushing for others to be silenced.  We live in a disturbing time in history, for certain.
——————————————
After what President Trump just did, the odds of the U.S. and China being able to reach a trade agreement this year officially just went from slim to none.  For China, there is no issue more sensitive than the status of Taiwan.  For the Chinese, it is unthinkable for anyone to even suggest that Taiwan is not a part of China, and the Chinese are prepared to defend their "one China" policy to the death if necessary.  On the other hand, most Americans are entirely clueless about Taiwan.  In fact, if you gave them a blank map of the world the vast majority of Americans wouldn't even be able to find Taiwan thanks to our exceedingly poor system of public education.  So for most Americans, a news story about how President Trump plans to sell 2 billion dollars worth of arms to Taiwan is completely and utterly meaningless.  But for the Chinese, such news is a deep national insult… (READ MORE…)
———————————————-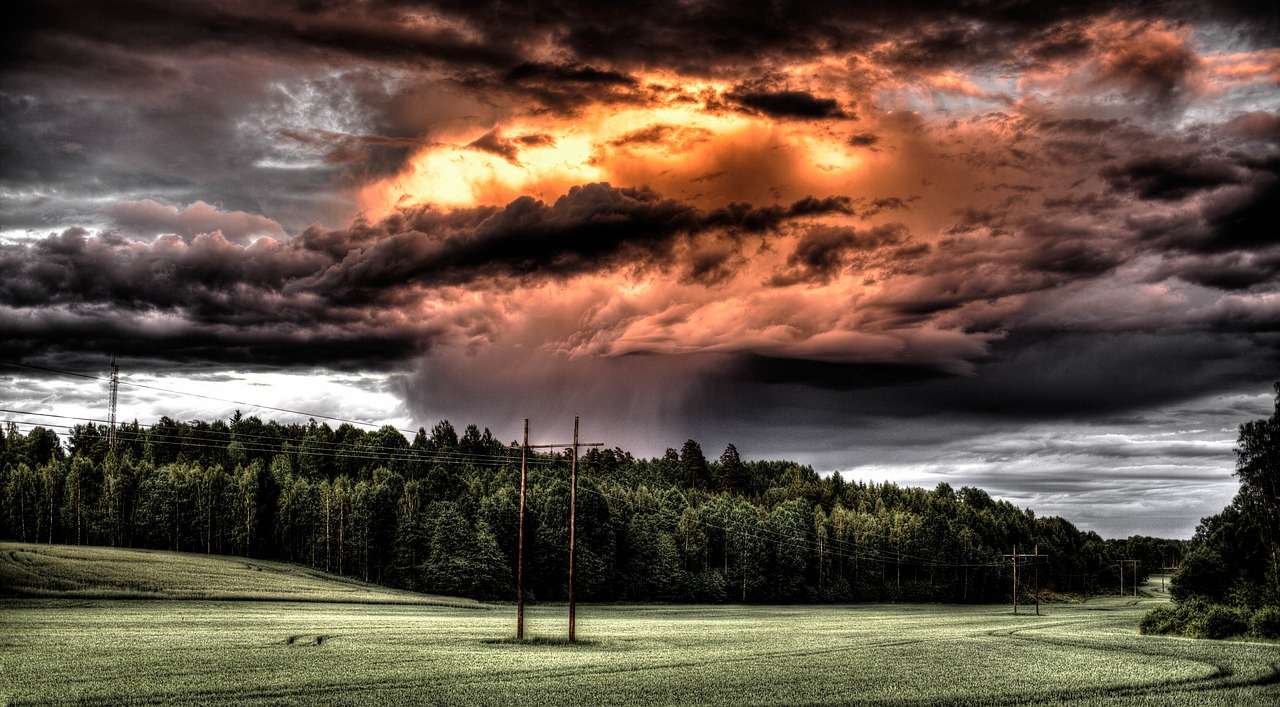 The combination of the wettest planting season in U.S. history, a catastrophic trade war with China and economic conditions that are brutal for small farms has produced a "perfect storm" for U.S. farmers.  Farm bankruptcies have already risen to the highest level in 7 years, but many expect that they will soon surge to all-time record highs.  Due to the incredibly wet weather, millions upon millions of acres of prime U.S. farmland will not be planted with crops at all this year.  And millions of acres that do get planted will yield a lot less than usual because of the wretched conditions.  Meanwhile, the U.S. will export far less corn and soybeans than usual this year due to our trade conflicts with China and Mexico.  With much less international demand, U.S. farmers are going to have an increasingly difficult time trying to make a profit on anything they are able to grow.  In the end, thousands of farmers will not be able to recover from this crisis and will be forced out of the industry for good. (READ MORE…)
———————————————-
In August 2018, Pope Francis himself said, "The pain of the victims and their families is also our pain, and so it is urgent that we once more reaffirm our commitment to ensure the protection of minors and of vulnerable adults." However, according to the report, "CHURCH INFLUENCING STATE: How the Catholic Church Spent Millions Against Survivors of Clergy Abuse," the Catholic Church has not only continued to invest in lobbying against the interests of victims, their investments in this area have actually increased over the years.
"And the woman was arrayed in purple and scarlet colour, and decked with gold and precious stones and pearls, having a golden cup in her hand full of abominations and filthiness of her fornication: And upon her forehead was a name written, MYSTERY, BABYLON THE GREAT, THE MOTHER OF HARLOTS AND ABOMINATIONS OF THE EARTH. And I saw the woman drunken with the blood of the saints, and with the blood of the martyrs of Jesus: and when I saw her, I wondered with great admiration." Revelation 17:4-6 (KJV)
"They make a lot of positive statements, but when the Church literally puts its money where its mouth is, it's on the side of self-protection and not help for the survivors," Williams told CBS News. "I believe the church has a long way to go to show that it stands with survivors. I believe that these data indicate that it's not standing with the survivors, that in fact it's standing against the survivors."
——————————————-
Famous American Catholic hymnist David Haas whose songs are sung in Catholic churches every Sunday has composed a new song celebrating LGBTQ+ Pride Month….
David Haas, 61, is known by Catholics throughout the English-speaking world for such hymns as "Blessed are They," "You Are Mine," and "Servant Song." Jesuit-run America Magazine has called Haas "one of the most prolific and significant liturgical composers of the post-Vatican II English-speaking church." On Monday, June 3, Haas announced on social media that he had written a refrain to celebrate "Pride Month." His post included an image with rainbow colours with the word "pride" written across in bold white letters. 
"And I heard another voice from heaven, saying, Come out of her, my people, that ye be not partakers of her sins, and that ye receive not of her plagues. For her sins have reached unto heaven, and God hath remembered her iniquities." Revelation 18:4,5 (KJV)
Haas's tune celebrating "Pride Month," like Martin's assurances that its "events" are nothing to be wary of, is in sharp contrast to Bishop Thomas Tobin's reminder to Catholics that they should "not support or attend LGBTQ 'Pride Month' events." 

READ MORE

:
——————————————-
People, we are losing this battle, and maybe from a biblical point of view these things cannot be stopped. But what can be stopped is you and I being a part of it. After you watch these videos, you will see how pervasive satanism in America truly is, and shockingly, you will see how perhaps you have been a part of it because it is just so deeply ingrained in our culture by this point.
"For what shall it profit a man, if he shall gain the whole world, and lose his own soul?" Mark 8:36 (KJV)
"And we know that we are of God, and the whole world lieth in wickedness." 1 John 5:19 (KJV)
"Wherein in time past ye walked according to the course of this world, according to the prince of the power of the air, the spirit that now worketh in the children of disobedience:" Ephesians 2:2 (KJV)
"And the great dragon was cast out, that old serpent, called the Devil, and Satan, which deceiveth the whole world: he was cast out into the earth, and his angels were cast out with him." Revelation 12:9 (KJV)
CLICK ON HEADING (AT TOP OF ARTICLE) TO SEE WHOLE ARTICLE:
—————————————–
CHRISTIAN SCHOOL HIT WITH SWAT-STYLE RAID, CA DEMANDS THEY ALLOW SEXUAL EXPLORATION OR BE SHUT DOWN
OPINION (CBN) – A Christian school in California is facing a huge battle with the state. Pacific Justice Institute (PJI) is representing River View Christian Academy in northern California. The school was raided earlier in the year, SWAT style, by the state. According to PJI, the raid was carried out by 16 armed law enforcement from California Highway Patrol, two canine units and 17 social workers. Students and staff were horrified by the sudden and unexpected attack.   The state was misled into thinking that the school was
harboring illegal drugs, amassing ammunition, and preparing for doomsday. RVCA works under the ministry Teen Rescue, which has offered programs for struggling teenagers in need of full-time supervision and redirection since 1989. Students are taught to focus on their education, change destructive behavior and strive for success. Even though results from the raid did not uncover any apocalyptic, end-times type of scenario, the state has not stopped and is fining the school daily with claims of improper licensing. 

READ MORE

: