This Happened On Planet Earth…July 2019…End Times Signs

Published on Aug 1, 2019
 

Please Help Support This Ministry:

https://www.paypal.me/watchman1963

Please subscribe to my backup channel:

https://www.youtube.com/channel/UC4nc…

Current Events Linked To Biblical Prophecies. Everything is unfolding just as the bible foretold. Wars, Volcanic Eruptions, Earthquakes, Extreme Weather, Christian Persecution, Violence and more!
Matthew 24:3-14 3 Now as He sat on the Mount of Olives, the disciples came to Him privately, saying, "Tell us, when will these things be? And what will be the sign of Your coming, and of the end of the age?" 4 And Jesus answered and said to them: "Take heed that no one deceives you. 5 For many will come in My name, saying, 'I am the Christ,' and will deceive many. 6 And you will hear of wars and rumours of wars. See that you are not troubled; for all[a] these things must come to pass, but the end is not yet.
7 For nation will rise against nation, and kingdom against kingdom. And there will be famines, pestilences,[b] and earthquakes in various places. 8 All these are the beginning of sorrows. 9 "Then they will deliver you up to tribulation and kill you, and you will be hated by all nations for My name's sake. 10 And then many will be offended, will betray one another, and will hate one another.
11 Then many false prophets will rise up and deceive many. 12 And because lawlessness will abound, the love of many will grow cold. 13 But he who endures to the end shall be saved. 14 And this gospel of the kingdom will be preached in all the world as a witness to all the nations, and then the end will come.
————————————————-
N.Korea, Iran, US & Israel test Missiles-South Korea to send naval unit to Strait of Hormuz

Published on Jul 31, 2019
 

You will hear the following in this Broadcast: -North Korea fires multiple unidentified projectiles early Wednesday -Yonhap -North Korea official tells U.S. counterpart talks to begin soon: senior U.S. official -Israel, US say they've conducted successful test of Arrow 3 in Alaska -Deploying joint European fleet to Persian Gulf sends 'hostile message' – Tehran -Iran says missile tests defensive, needs no one's permission -South Korea to send naval unit to Strait of Hormuz: newspaper -'Unprecedented' bombings close to Tehran border sparks WW3 fears -UK deploys additional warship to Persian Gulf to ensure 'safe passage' of its vessels
————————————————-
U.S. to Unveil Mid-East Peace Plan in Camp David Conference – TV7 Israel News 31.07.19

Published on Aug 1, 2019
 

Today's top stories 31.07.19; 1) The United States plans to hold a multilateral conference at Camp David, where U.S. President Donald Trump intends to unveil the political dimension of his long-awaited peace initiative to the decades-old Israeli-Palestinian conflict. 2) Turkish President Recep Tayyip Erdogan declared that his country is opposed to anyone that stands by Israel. 3) Iranian Foreign Minister Mohammad Javad Zarif warned Europe that unless it protects the Islamic Republic of crippling U.S. sanctions, Tehran will retract from additional commitments that were upheld under the 2015 nuclear agreement.
————————————————-
LATEST WORLD NEWS CLIPS – ARTICLES – THURSDAY AUGUST 01st 2019
John 8:32 And ye shall know the truth, and the truth shall make you free
"My people are destroyed for lack of knowledge" (Hosea 4:6)
1Cor. 12:3 Wherefore I give you to understand, that no man speaking by the Spirit of God calleth Jesus accursed: AND THAT NO MAN CAN SAY THAT JESUS IS THE LORD, BUT BY THE HOLY GHOST.
THE TRIBULATION OF THE UNJUST (Those who have rejected Jesus Christ as their Saviour) IN THE BOOK OF REVELATION CHAPTER'S 6 to 22:
TRIBULATION IS COMING AND THE REMOVAL OF THE CHURCH IS IMMINENT.
THE GREAT "DECEPTION" IS READY TO BE IMPLEMENTED BY THE ONE WORLD GOVERNMENT. ARE YOU READY FOR JESUS CHRIST RETURN
Rev. 3:10 Because thou hast kept the word of my patience, I also will keep thee from the hour of temptation, which shall come upon all the world, to try them that dwell upon the earth:
Luke 12:37 Blessed are those servants, whom the lord when he cometh shall find watching: verily I say unto you, that he shall gird himself, and make them to sit down to meat, and will come forth and serve them
so won't you accept Jesus now and be removed from that event and live forever with Jesus in the Family of God?
2 "(For he saith, I have heard thee in a time accepted, and in the day of salvation have I succoured thee: behold, now is the accepted time; behold, now is the day of salvation.)" (2nd Corinthians 2:6)
——————————————-
DAILY CHRISTIAN BIBLICAL QUESTIONS AND ANSWERS:
——————————————-
THE FAITH TO WALK ON WATER
IMPOSSIBLE GOALS CAN BE BROUGHT INTO PERSPECTIVE THROUGH FAITH.
Matt. 6:30 Wherefore, if God so clothe the grass of the field, which to day is, and to morrow is cast into the oven, shall he not much more clothe you, O ye of little faith?
A Bible Study by Jack Kelley
Most people don't know that when they use the word stress they really mean distress. Distress is the feeling caused when there's a need to perform accompanied by a perceived lack of ability.
They also don't know the other stress word, eustress. It's the opposite of distress, a combination of euphoria and stress. Eustress is the feeling that comes when there's a desire to perform accompanied by confidence in one's ability.
With distress the perception is of impending failure; with eustress it's of certain success.
Distress causes a depletion of energy, compulsive behaviour (which actually increases the probability of failure), a general sense of discouragement, and eventually, depression. To sum up, distress makes me feel like I have to perform, but I'm afraid I can't.
Symptoms accompanying eustress are a wellspring of energy, propulsive behaviour, a sense of well being and confidence, (which improves the probability of success) and an intense desire to succeed. In other words, I want to perform, and believe I can. See the difference?
WALKING ON WATER
Peter experienced both these feelings when he stepped out of the boat on the Sea of Galilee. Initially, seeing the Lord walking on the water was a shock, but Peter's childlike faith caused him to want the same experience.
"Lord", he said, "If it's you, tell me to come to you on the water." "Come" replied the Lord.
Before he had time to think, Peter was out of the boat and on (not in) the water.
Imagine the feeling, "I want to and I can." That's eustress. It's what Peter experienced in those first few steps on the water. It's the same feeling the conditioned athlete gets before taking the crucial shot at the end of a close game … or the experienced sales person feels in moving to close the sale. It's adrenaline and endorphin all in one.
But then Peter looked around at the impossible situation he was in and suddenly the feeling changed to distress. Now it was "I have to and I can't".
Peter could have focused on the Lord's promise to him for one step at a time, he could have even swam back to the boat. But in distress one often acts compulsively, not thinking clearly.
Peter yielded to his fears, began to sink, and cried out, "Lord, save me." Of course the Lord did, but then He reprimanded Peter.
"You of little faith. Why did you doubt?"
It's easy to laugh at Peter. We forget that until that night no one had ever walked on water. And of the two who did, one was the Son of God, who created the water they were standing on. But for the other, there was no experience base, personal or otherwise, nothing to fall back on, to build his confidence with. There was only the Voice of the Lord, saying "Come." It required too big a step of faith for Peter. His fear of failure was too strong to be overcome by his fledgling faith.
IMPOSSIBLE GOALS
The other day, I spoke with a man who's combined personal, business, and family challenges surpass anything I have ever heard of … certainly anything I have ever experienced.
As we talked, I realised that a good portion of his life has been lived like Peter's night on the sea. Listening to the Voice of the Lord saying,

"Come."

Had Peter had this man's experience in trusting the Lord, he could have walked across the Atlantic Ocean.
LEARNING WHAT I'VE TAUGHT
Reaching too quickly for an impossible dream can produce the distress that promotes compulsive, defeatist behaviour, making failure the likely outcome. Taking the time to let your experience catch up with your dream by biting off and digesting small pieces can actually bring it within reach more quickly.
And just as our experience in achieving smaller goals brings the big ones into perspective, so our experience trusting God in little things builds the faith to trust Him more.
He gave us the faith to be saved. Now, as we turn more and more of our lives over to Him and trust Him for the outcome, we're building it into the faith to walk on water. Like everything else in life, it only improves with practice.
What was my friend's response when I asked him how in the world he was surviving?
"By the grace of God, one day at a time."
He knew he could never meet the challenges he faced in his own strength. But through experience he had developed the faith to trust God for the outcome. An impossible goal brought into perspective through faith.
—————————-
Matt. 17:20 And Jesus said unto them, Because of your unbelief: for verily I say unto you, If ye have faith as a grain of mustard seed, ye shall say unto this mountain, Remove hence to yonder place; and it shall remove; and nothing shall be impossible unto you
Acts 26:18 To open their eyes, and to turn them from darkness to light, and from the power of Satan unto God, that they may receive forgiveness of sins, and inheritance among them which are sanctified by faith that is in me
Rev. 14:12 Here is the patience of the saints: here are they that keep the commandments of God, and the faith of Jesus
——————————————–
NEWS CLIPS OBTAINED FROM MANY SOURCES – INCLUDING

Tracking bible prophecy.org
Rapture Ready News
Prophecyupdate.Com
Main News Channels
End Times Headlines
Prophecyupdateblogspot.com
Stevequayle.com
Gracethrufaith.com
Nowtheendbegins.com
Other Christian Sites
(CLICK ON) LATEST DAILY NEWS CLIPS:
ISRAEL NEWS:
THE MIDDLE EAST PEACE PLAN IS "ANTI GOD" – (GOD WILL NOT ALLOW JERUSALEM TO BE DIVIDED).
ZECHARIAH 12:2-3
I AM GOING TO MAKE JERUSALEM A CUP THAT SENDS ALL THE SURROUNDING PEOPLES REELING … Zech. 12:2
God is in control, and He told the nations the consequences of dividing the Promised Land and declaring peace and safety on their own terms (Joel 3:1-2; I Thess. 5:3)
WORLD TERRORISM – WARS
GENERAL WORLD NEWS:
MASSIVE EARTH CHANGES/EARTHQUAKES/VOLCANOES ETC:
2Chr. 7:13 If I shut up heaven that there be no rain, or if I command the locusts to devour the land, or if I send pestilence among my people;
2Chr. 7:14 If my people, which are called by my name, shall humble themselves, and pray, and seek my face, and turn from their wicked ways; then will I hear from heaven, and will forgive their sin, and will heal their land
EXTRA WORLD – ALTERNATIVE NEWS:
————————————————-
WORLD – PROPHETIC NEWS ARTICLES PRESENTATION – THURSDAY AUGUST 01st 2019
MIDDLE EAST AND WORLD WAR LOOMING THE BUILD UP TO PSALM 83  – ISAIAH 17 AND GOG OF MAGOG WARS EZEKIEL 38:
THE WHOLE WORLD IS UNSTABLE FINANCIALLY, POLITICALLY, PHYSICALLY, MORALLY, GODLY: – AND BECOMING MORE SO DAILY. (WE ARE IN THE BEGINNING OF SORROWS (MATT 24:8)
THE BIBLE STATES THAT IT WILL ONLY GET WORSE BEFORE THE START OF THE TRIBULATION OF MANKIND – (REVELATION 6)
Matt. 24:6 And ye shall hear of WARS AND RUMOURS OF WARS: see that ye be not troubled: for all these things must come to pass, but the end is not yet.
Matt. 24:7 FOR NATION SHALL RISE AGAINST NATION, AND KINGDOM AGAINST KINGDOM: and there shall be famines, and pestilences, and earthquakes, in divers places.
ISAIAH 17/PSALM 83:
THE DESTRUCTION OF DAMASCUS and
Muslim Countries in the Middle East will launch an attack on Israel
JEREMIAH 49:
PROPHECY OF ELAM – (Possible Attack on Iran's Nuclear Program
————————————————–
WE JUST WITNESSED 3 MAJOR DEVELOPMENTS THAT COULD EASILY LEAD TO GLOBAL WAR
http://endoftheamericandream.com/archives/we-just-witnessed-3-major-developments-that-could-easily-lead-to-global-war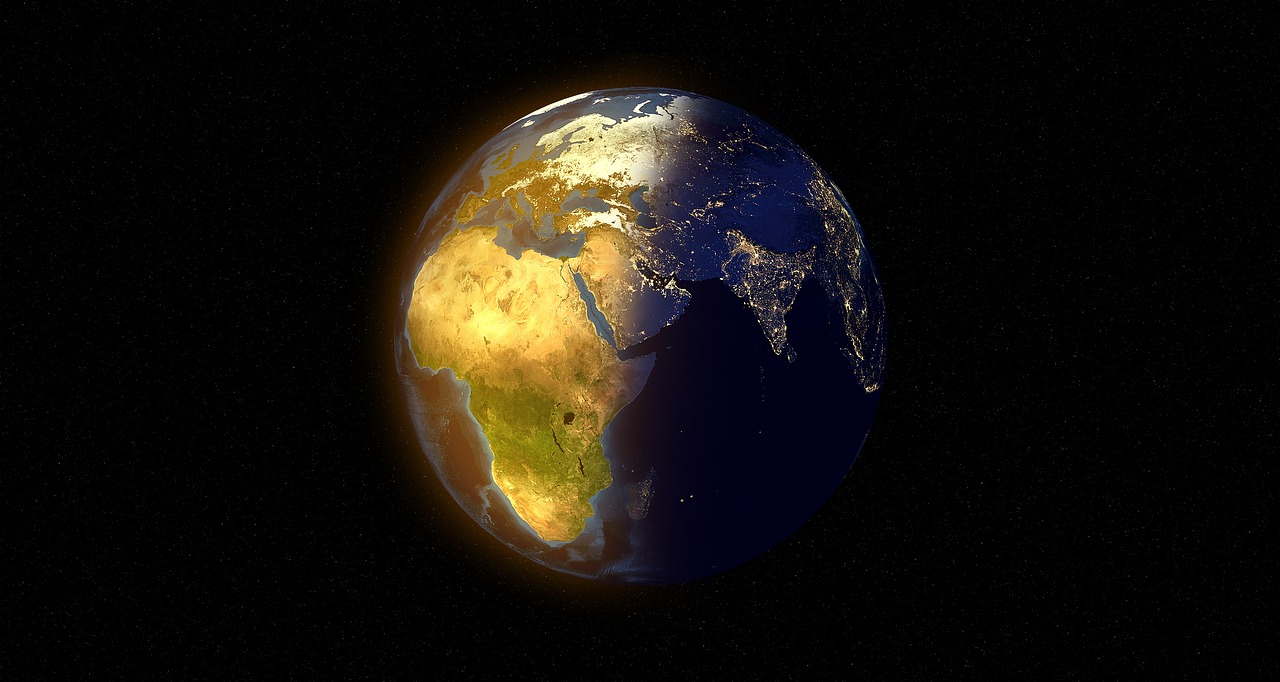 It has been a seemingly quiet summer in America so far, but meanwhile we are witnessing major developments on the other side of the globe that could change everything.  We are so close to war, and yet most people have absolutely no idea what is happening.  In fact, if you showed most Americans a blank map of the world, they couldn't even pick out Iran, Hong Kong or North Korea.  There is so much apathy in our society today, and so little knowledge about foreign affairs, and so most people simply do not grasp the importance of the drama that is playing out right in front of our eyes.  But if a major war does erupt, none of our lives are ever going to be the same again.  So I am going to keep writing about these things, because I believe that we have reached an absolutely critical juncture in our history.
Let's start with a stunning new development in the Middle East.
Even though most Americans do not realise it, Israel and Iran are already shooting at each other.  Israel has been striking Iranian military targets inside Syria for months, but now the rules of engagement have apparently changed, because in recent days the IDF has started conducting airstrikes against Iranian targets inside Iraq…
In an unprecedented move, Israel has expanded its attacks on Iranian targets, with two bombing strikes on Iran-run bases in Iraq in the space of ten days. The Israeli Air Force carried out the military strikes with F-35 jets, according to Asharq Al-Awsat, an Arabic-language newspaper published in London. News of the attacks comes just a day after the US and Israel tested a missile defence system which used targets "similar to Iranian nuclear missiles".
The reason this is being called "an unprecedented move" is because this is the very first time since 1981 that we have seen Israeli airstrikes inside Iraq.
Needless to say, these latest airstrikes have absolutely enraged the Iranians.  It looks like the Israeli government has determined that any Iranian military targets outside of Iran itself are fair game, and it is probably only a matter of time before Iran strikes back in a major way.
And if Iran ultimately decides that one of the best ways to strike back is to start hitting targets inside of Israel, that could be the spark that sets off a major war in the Middle East.
Meanwhile, it appears that something major is brewing in China.
The political protests that have made global headlines in Hong Kong in recent weeks have greatly angered the Chinese government.  They were probably hoping that the protests would quickly subside and soon be forgotten, but that hasn't happened.
So now China is faced with a decision.  If such protests were happening elsewhere in China, they would be brutally crushed, but Hong Kong is a special case.
If the Chinese are too harsh with the protesters in Hong Kong, that could turn world opinion against them, but if they do nothing that could encourage protests to start happening in other area of the country.
In the end, the Chinese will probably do what they always do, and that means crushing the opposition.  And Zero Hedge is reporting that Chinese forces are currently gathering "on Hong Kong's border"…
Massive anti-Beijing protests which have gripped Hong Kong over the past month, and have become increasingly violent as both an overwhelmed local police force and counter-protesters have hit back with force, are threatening to escalate on a larger geopolitical scale after the White House weighed in this week.
With China fast losing patience, there are new reports of a significant build-up of Chinese security forces on Hong Kong's border, as Bloomberg reports:
The White House is monitoring what a senior administration official called a congregation of Chinese forces on Hong Kong's border.
Technically, Hong Kong is considered to be part of China, but it has always been allowed wide latitude to govern itself ever since it was handed over to the Chinese.
But now things could be about to change dramatically, and some are even using the word "invade" to describe what is about to happen.  For example, just consider this tweet from Kyle Bass…
"The White House is monitoring a buildup of chinese forces on Hong Kong's border, a senior administration official said." Here we go..the moment the pla army marches from Shenzhen, it's over. china's army is going to invade HK. It's inevitable. #hk #china
If Chinese forces start pouring into Hong Kong, the Trump administration is going to throw a fit.  Relations between our two nations are already the worst that they have been since the end of the Korean War, and the situation in Hong Kong could potentially push things over the edge.
In fact, the Chinese have already been placing the blame for the protests in Hong Kong squarely on the U.S. government…
"It's clear that Mr. Pompeo has put himself in the wrong position and still regards himself as the head of the CIA," Chinese Foreign Ministry spokeswoman Hua Chunying said at a news briefing. "He might think that violent activities in Hong Kong are reasonable because after all, this is the creation of the U.S."
China's position has been to recently declare the protests going "far beyond" what's legal and "peaceful" amid clashes with police.
We shall see what happens, but this certainly has the potential to push the United States and China much, much closer to conflict.
North Korea fired two short-range ballistic missiles early on Wednesday, the South Korean military said, only days after it launched two other missiles intended to pressure South Korea and the United States to stop upcoming military drills.
The latest launches were from the Hodo peninsula on North Korea's east coast, the same area from where last week's were conducted, South Korea's Joint Chiefs of Staff (JCS) said in a statement. It said it was monitoring in case of additional launches.
The North Koreans are greatly alarmed by the joint military drills that the U.S. and South Korea will soon be conducting, and whenever they get greatly upset about something they seem to express that displeasure by firing off more missiles.
Yes, President Trump and Kim Jong-Un have been talking, but things remain extremely tense and it wouldn't take very much at all for a major conflict to erupt on the Korean peninsula.
Without a doubt, we live at a time of "wars and rumors of wars", and those with discerning eyes can see what is happening.
The chess pieces are slowly being moved into place, and the combatants are almost ready.
Any number of things could ultimately spark World War 3, and once it begins it is going to be nearly impossible to stop.
————————————————–
US MONITORING HONG KONG BORDER AS CHINESE FORCES GATHER EN MASSE
The White House is closely monitoring a situation described by an administration official as a "congregation of Chinese forces on Hong Kong's border," according to a report Tuesday.
The reason for the buildup, which includes the Chinese military or armed police, was not clear but came amid violent protests in the region, Bloomberg reported.
Chinese mainland government claimed the violence was a "creation of the US," an allegation the administration official denied.
The developments come as President Trump attempts to iron out a trade deal with China and just as the two nations resumed negotiations in Shanghai.
Protests began eight weeks ago when the city-state's executive, Carrie Lam, tried to win passage of a law allowing extraditions to the mainland.
Secretary of State Mike Pompeo urged the Chinese to "do the right thing" in managing the protests that have seen tear gas deployed by police. Meanwhile, supporters have gathered outside a court in Hong Kong ahead of a court appearance by more than 40 protesters who have been charged with rioting.
——————————————–
The United States is reportedly planning a conference with Arab leaders at Camp David, during which US President Donald Trump will roll out his plan for Israeli-Palestinian peace.
Invitations to the conference will be extended by Jared Kushner, Trump's senior adviser and son-in-law, as he visits Israel and the Middle East this week to drum up support for the plan, the Yedioth Ahronoth daily reported Wednesday.
During the conference, which is set to be held before the general elections in Israel on September 17, Trump will outline the broad strokes of his plan without making any binding proposals, the newspaper said.
US officials have previously stated the plan would not be released until after the Israeli elections.
According to the report, Prime Minister Benjamin Netanyahu helped plan the meeting, which could be a boon to his reelection hopes.
Citing an unnamed US source, Yedioth said Netanyahu is not expected to be invited to Camp David, however, as his presence could deter Arab leaders from attending.
The report did not say which countries will receive an invite. Besides Israel, Kushner and the US peace team are set to travel to Egypt, Jordan, Qatar, Saudi Arabia, and the United Arab Emirates.
At the Camp David meeting, the paper, said Trump will voice support for a Palestinian political entity but not necessarily a state, as well as for a Palestinian presence in East Jerusalem, though not necessarily a capital.
Such proposals would likely be rejected out of hand by Palestinian Authority President Mahmoud Abbas, who backs the establishment of an independent Palestinian state with its capital in East Jerusalem.
The US has so far kept the political elements of its plan under wraps, while the economic aspects of it were presented last month by Kushner at an American-led conference in Bahrain.
In his meetings with Arab leaders, Kushner will also tout Israel's approval of a plan to grant 700 building permits to Palestinians in Israeli-controlled Area C of the West Bank, which the report said could help sell the US peace proposal.
The security cabinet, in approving those permits on Tuesday, also greenlighted 6,000 construction licenses for homes in neighboring settlements.
The approvals were praised by US Ambassador to Israel David Friedman, who in an interview with CNN said the administration's plan seeks "Palestinian autonomy" and self-governance, but stopped short of endorsing the establishment of a Palestinian state.
——————————————–
Tehran is clearly violating international law, specifically the internationally-agreed UN Convention on the Law of the Sea (UNCLOS)…. The theocratic establishment of Iran is a signatory to this UN convention but has long refrained from ratifying it.

Wherever silence prevails, rogue states thrive. In the instance of Iran, the silence of the international community has been earsplitting. Moreover, any destructive behavior left unchecked is being passively reinforced; if the international community continues its silence while their unruly pet violates UN resolutions and maritime laws, they can only expect such violations to become the norm.

The UN needs to hold the Iranian leaders accountable and take appropriate measures against Iran's aggression in the Gulf. If the UN fails to do this, other nations would be stupid not to take the cue deliberately to disobey existing international laws—possibly leading to a major war.
In recent times, nothing has exemplified the double standards of the international community more than its laid-back response to the illicit activitiesand recklessness of Iran in international waterways during the last few months.
Bizarrely, the international community and its ever-so-willing apologists cronies in the mainstream media seem more interested in chasing shadows with their constant criticism of Israel, while slyly ignoring the main culprit, Iran, which continues to jeopardize safety, peace and security in the region and worldwide.
In May 2019, for instance, four tankers were attacked close to the port of Fujairah off the coast of the United Arab Emirates, in what was a violation of their territorial space. Within a month, on the June 13, two ships – the Japanese Kokuka Courageous and the Norwegian Front Altair—crossing the Gulf of Oman were sabotaged with explosives. One went up in flames; the other was left to be towed away.
A few weeks later, the Islamic Revolutionary Guard Corps (IRGC) released a video showing commandos in black ski masks and military fatigues descending from a helicopter to seize a British oil tanker in the Strait of Hormuz. The Iranians would on go to shoot down an American drone over International waters. All of these provocations have somehow seemed to be slipped under the radar by the UN and other powers that be.
If violations by the Iranian government such as those above are disconcerting, even more unsettling are their threats completely to shut the Strait of Hormuz.
This is not be the first time the Iranian leaders are making such dangerous threats. Since the establishment of the Islamic Republic in 1979, in fact, the regime has frequently threatened to block or cause serious damage to the shipment of oil through the Strait of Hormuz.
Threatening to block one of the world's most critical maritime passages has been a core pillar of Iran's foreign policy. Almost four decades of the Islamic Republic reveals that the theocratic establishment has historically threatened to choke off the Strait of Hormuz whenever it fails to achieve or further advance its revolutionary, ideological, and political objectives through other means, including interference and interventions in the domestic affairs of other nations.
Wherever silence prevails, rogue states thrive. In the instance of Iran, the silence of the international community has been earsplitting. Moreover, any destructive malign behavior left unchecked is being passively reinforced; hence, if the international community continues to keep silent, while their unruly pet violates UN resolutions and maritime laws, they can only expect such violations to become the norm.
Picture a scenario in which Israel is the country committing these violations; by now, we would perhaps be struggling to keep up with the long list of resolutions against the Jewish state. The UN needs to hold the Iranian leaders accountable and take appropriate measures against Iran's aggression in the Gulf. If the UN fails to do this, other nations would be stupid not to take the cue deliberately to disobey existing international laws—possibly leading to a major war. I hope this day never comes.
——————————————–
A family from Sacramento, California, is being punished by the "gods" of Big Tech for sounding the alarm about the dangers associated with 5G "small cell" towers, which are beginning to pop up in residential neighborhoods all across the country.
After a 5G small cell tower was recently installed directly outside their home, the Davidsons took to social media to warn that the transmission device was causing both electromagnetic sensitivity and microwave sickness, two conditions that are also associated with exposure to "smart" electric meters.
According to reports, the Davidson family's YouTube page was recently suspended for pretty much no reason other than the information they were sharing threatens the telecom industry, which now admits that there's no evidence to suggest that 5G is biologically safe for humans.
"Verizon is currently installing antennas on top of light poles all throughout my neighborhood," the Davidsons explain on their GoFundMe page. "One of these antennas was installed just 45 feet from our family's home."
"Shortly after the antenna was installed, several members of my family, including my two young nieces, began experiencing health problems," the family adds. "The shielding significantly reduced our exposure but it is still very high. I have been in contact with several members of my community that have also experienced health problems they attribute to the antennas."
But it's apparently now a digital "crime" to talk about any of this publicly, as YouTube quickly leapt into action to scrub the Davidson's account once the Google-owned company caught wind of their grassroots, community-based "uprising" to stop these 5G small cell towers from blanketing their otherwise quiet and safe neighborhood.
YouTube also doesn't like that the Davidsons are trying to raise awareness about the questionable permitting situation for these residential antennas, which appear to exceed Federal Communications Commission (FCC) limits for ground-level walking surface radiation exposure.
"There are hundreds of studies suggesting we will be harmed by these antennas," the family warns, explaining how they've banded together with others in their neighborhood to get the existing antennas removed, as well as prevent any future ones from being installed.
"The World Health Organization has classified RF radiation as a possible carcinogen. We do not want to be subjected to this threat all day, every day, inside our own homes. It is abuse and it is not ok."
With more than one million 5G small cell towers slated for installation across America over the next several years, the Davidsons are trying to rally as many troops as possible to help fight their implementation before it's too late.
——————————————–
Brandon Smith
When people are confronted with the idea of "mind control" they often think of something out of television or film media; a lone prisoner tortured, chemically dazed and conditioned into a hollow zombie as his captors squeeze information from him or use him to complete a task he would not normally do or morally accept. And while there is actually some truth to this kind of Hollywood depiction, as is evidenced in the exposure of government programs like MK Ultra, the most insidious forms of mind control are far more subtle.
Governments and the elitists behind them do not necessarily need to physically cage, drug and brutalize people in order to influence how they behave. All they need to do is manage their perceptions, expectation and assumptions. This can be accomplished with large portions of the public, rather than one person at a time.
About two thirds of any given population are capable of being hypnotized to varying degrees. Stanford University has been avidly searching for a brain pattern that acts as a fingerprint for those that are more prone to hypnotic influence, and they believe they have found certain factors involving areas of the brain that handle heightened focus and attention. Reduced peripheral awareness also helps to increase the subject's vulnerability to hypnosis and vastly increases suggestibility.
These conditions can in fact be encouraged in large crowds of people. Consider this for a moment – What daily activity is the average person involved in that hyper focuses their attention on a single point in space for long periods of time and removes almost all of their peripheral awareness? If you said "cell phone use" then you win a chicken dinner. Beyond creating an artificial and constant low dose of dopamine in the human brain leading to addiction, cell phones and other small electronic devices actually create the perfect conditions for a person to be hypnotized as they rip them away from all peripheral awareness and make them highly suggestible to those who know how to use covert methods.
I think some of the political applications of this are obvious.
The false left/right paradigm is a perfect petri dish for obtaining or manufacturing the consent of the masses to be hypnotized. They WANT to believe that their team, which they have willingly joined, is the correct team and that the leadership of that team has their best interests at heart. They want to believe that the actions of their party, through legislation or direct means, are always rational and morally sound. And, even when the leaders of their party do things which are completely contrary to the beliefs and morals of the people who make up the party, those people still want to believe that there must be some logical reason behind these decisions that they do not yet grasp.
Beyond this, the threat of the "other party" or team is an ever constant stimulus in the form of fear.  We watch the scripted battles of these two fabricated teams play out in elaborate forms of Kabuki theater, yet nothing ever really changes except that the global elites grow more powerful.  Still, many people actually believe these battles to be real, and invest immense amounts of energy and focus into them as if the fate of the world is being decided within the antics of a political soap opera.
When people are afraid or hyperfocused on an outside threat, they once again become more suggestible. This is why mainstream political discussions focus less on understanding of the threat (the "How" and the "Why") and more on perpetuating the threat.  With understanding of the enemy (or false enemy), the threat can be assessed and fear is reduced, even if the threat is real. Without understanding, fear only increases. Political powers seek to constantly remind us that threats exist without allowing us the benefit of context.  They do not want us to have an in-depth knowledge of the mechanics behind the threats.
In the case of information and proclamations some people would not investigate, because it is more comfortable to believe the lies, or perhaps because they will be rewarded for going along with the status quo.  Only when we become willing to sacrifice comfort, when we stop wanting to accept everything we are told at face value and start questioning the reality that is handed to us, only then will the mass hypnosis we were once influenced by lose its power.
Narcopaths are well known for creating confusion around them in order to gain control of the people in their lives or the people in a room. They are also known for being willing to build up certain routines and acclimating people around them to a particular environment, only to suddenly disrupt it all as a means to stun their victims and create subservience. It is important to realize that these people do NOT necessarily care about stability. In fact, they often will actively sabotage stability to obtain something they care about more – control.
The strategies that individual narcopaths exhibit on a small scale are simply magnified thousands of times when we talk about the behaviors of the global elitists.
People who consider themselves rational are hard pressed to comprehend this kind of behavior, but there is a devious tactical logic to it. Mind control of others can be achieved by keeping those people infinitely off-balance. Conjuring moments of tenuous peace, and then striking with cycles of unpredictable crisis
Real mind control and mass hypnosis requires, as already mentioned, our consent, but it is consent that is conned out of us. It is conned out of us by fake leaders with intentions and actions that do not match their promises. It is conned out of us by a system that breeds conformity of thought and tells us that those who think outside the widely accepted norm are aberrant and "crazy". It is conned out of us by our own weaknesses – our desire to go along to get along, our fear of confronting the crowd and telling them they are wrong, our fear of losing what we think is stability, or our fear of being on our own.
Real mind control is not about torture and force, it is about quietly induced acceptance. We can remove our consent from the hypnotists anytime we wish, but we have to be willing to stop ignoring certain realities. We have to be willing to feel the pain that comes when we recognize we have been conned and controlled in the past, and we have to revel in our ability to refuse to conform. It must become a part of who we are – the people who do not take what we are told at face value. The people that question almost everything. The people who cannot be mesmerised.
——————————————–
Regional experts had immediately suspected the possibility of an Israeli air raid after a pro-Iranian militia arms depot in Iraq was obliterated during a mysterious attack on July 19, and another reported follow-up attack this past Sunday.
The attack happened around 80 km from the Iranian border and 40 km north-east of Baghdad at Camp Ashraf, former home to the Iranian exile group Mojahedin-e Khalq, but now reportedly in the hands of Iranian intelligence and paramilitaries. 
Speculation was rampant in the days that followed as to the source of the 'mysterious' air strikes – or what was also initially reported as a drone strike – however, some pointed the finger at an American operation targeting Iranian militants inside Iraq
But now Israeli and regional media, citing western diplomats, have confirmed it was a nearly unprecedented Israeli operation on Iraqi soil — representing a major escalation and expansion of Israel's anti-Iran operations. 
Israel reportedly launched a total of two separate air strike operations on the camp using its US-supplied F-35 stealth fighter jets. 
According to the Israeli newspaper Haaretz:
Israel has expanded the scope of its anti-Iranian attacks and struck targets in Iraq, the London-based Arabic newspaper Asharq Al-Awsat reported Tuesday.
According to the report, which cites anonymous Western diplomats, Israel struck Iranian warehouses storing arms and missiles at Camp Ashraf, north-east of Baghdad, twice in the past month.
On July 19, the base was struck by an Israeli F-35 fighter jet, the sources added. The base was allegedly attacked again on Sunday.
The report alleges the primary target included a shipment of Iranian ballistic missiles which recently entered Iraq via the nearby Iranian border. 
And though not confirmed, the report further claimed that "Iranian advisers" had been injured in the series of airstrikes. 
Israel has over the past couple of years conducted "hundreds" of attacks inside Syria, which defence officials have claimed were primarily against Iranian and Hezbollah bases, but if this month's air strikes on Camp Ashraf are confirmed Israeli assaults, it would constitute a major widening in terms of the scope of Tel Aviv's "anti-Iran" targeting operations. 
The news is also sure to enrage officials in Baghdad, who will mount protests defending Iraqi sovereignty. Israel hasn't mounted a known significant attack on Iraqi soil since the days of former dictator Saddam Hussein. 
——————————————–
Massive anti-Beijing protests which have gripped Hong Kong over the past month, and have become increasingly violent as both an overwhelmed local police force and counter-protesters have hit back with force, are threatening to escalate on a larger geopolitical scale after the White House weighed in this week.
With China fast losing patience, there are new reports of a significant build-up of Chinese security forces on Hong Kong's border, as Bloomberg reports:
From nearly the start of the protests which began over a proposed extradition bill (which would see Hong Kong citizens under legal accusation potentially extradited to the mainland) interpreted as major Chinese overreach inside historically semi-autonomous Hong Kong, officials in Beijing have suggested an "external plot" afoot, more recently alleging the hidden hand of the United States. 
The latest charge made Tuesday by mainland government officials is that the still escalating Hong Kong unrest is the "creation of the US" — something which the Trump admin official speaking under anonymity to Bloomberg firmly denied. 
On Monday Secretary of State Mike Pompeo said during a press interview that "protest is appropriate" and that "we hope the Chinese will do the right thing" regarding respecting Hong Kong's historic "one country, two systems" status. This was enough to elicit a quick response alleging US meddling out of Beijing on Tuesday.
"The White House is monitoring a buildup of chinese forces on Hong Kong's border, a senior administration official said." Here we go..the moment the pla army marches from Shenzhen, it's over. china's army is going to invade HK. It's inevitable. #hk #china
"It's clear that Mr. Pompeo has put himself in the wrong position and still regards himself as the head of the CIA," Chinese Foreign Ministry spokeswoman Hua Chunying said at a news briefing. "He might think that violent activities in Hong Kong are reasonable because after all, this is the creation of the U.S."
For now, few details are known concerning the reported "build-up" of Chinese forces on the border, which could consist of military forces, as Bloomberg added to its report: 
The nature of the Chinese buildup wasn't clear; the official said that units of the Chinese military or armed police had gathered at the border with Hong Kong. The official briefed reporters on condition he not be identified.
——————————————–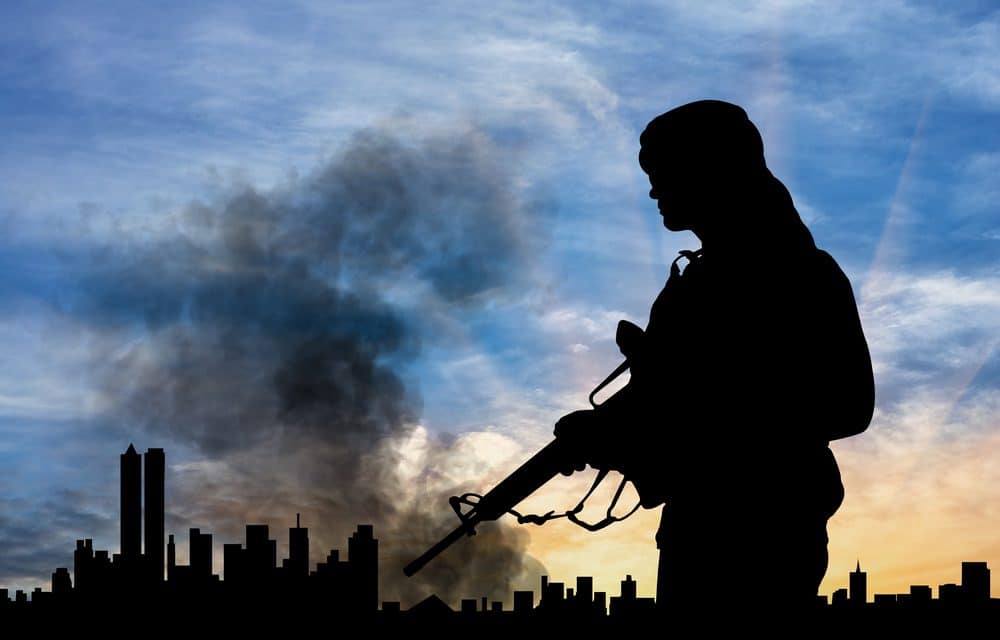 (WFB) – The ISIS terrorist organization is threatening to launch new attacks in San Francisco, New York, and London, according to new warning messages posted on the group's social media channels. The messages, carried across the internet via the Telegram networking website, feature the three cities and call for adherents of the terror group's radical ideology to "kill them all," according to copies of the warnings obtained by the Middle East Media Research Institute, or MEMRI, a group that monitors jihadi networks.
"The pro-Islamic State (ISIS) Ash-Shaff Media Foundation shared five posters on Telegram which threaten and encourage terror attacks in the West," according to information compiled by MEMRI. "The posters are captioned in poor English and feature background images of San Francisco, New York City, and London. The Ash-Shaff media group is believed to be based in Indonesia and/or operated by Indonesians." "Go and answer the call," one of the posters states. "Don't spare none [sic]. Kill them all. It is now time to rise. Slit their throats. Watch them die."

READ MORE

:
——————————————–
SIX TURKISH CHRISTIAN VILLAGES BURNED TO THE GROUND IN POSSIBLE ARSON ATTACK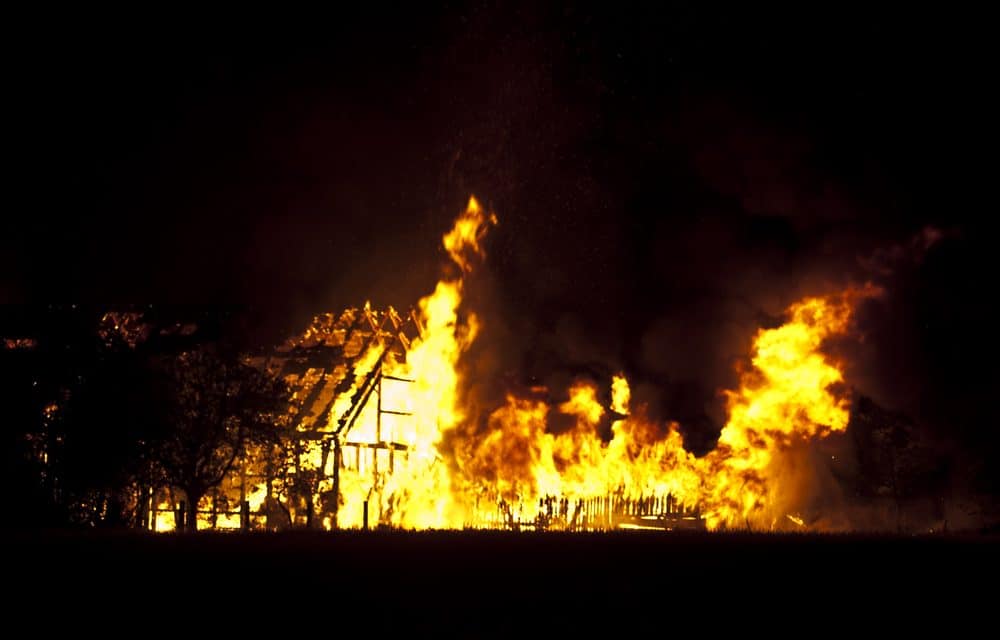 (FW) – Six Christian-majority villages have fallen victim to lethal fires on the Turkey-Syria border. The Syriac villages Elbeğendi, Güzelsu, Dibek, Üçköy, Üçyol and Dağiçi were almost reduced to ashes after the blaze, which many suspects was ignited intentionally. "Even if there is no sabotage, there is serious negligence," one politician told Turkish news outlet, Bianet. "In these two countries, arson has become a recognized insurgent tactic which targets the agricultural resources of villages," noted persecution
watchdog, International Christian Concern. "In Turkey's case, these fires also targeted agriculture, as an estimated 7-800 olive trees were damaged. It is these kinds of similarities between this situation and the fires in Iraq / Syria that have caused concern that these fires were also started by arson." According to Bianet, a Deyrulzafaran Monastery was also severely damaged in the blaze. Evgil Türker, the chairman of the Federation of Syriac Associations told the outlet that there was "great damage" to a local vineyard at a time when the crop is in season. "All of them were razed," he added.

READ MORE

:
——————————————–
EUROPEAN SUPERSTATE: A MASSIVE EXPANSION OF CENTRAL POWER COMING SOON
Former German Defense Minister Ursula von der Leyen has been narrowly confirmed as the next President of the European Commission, the powerful administrative arm of the European Union.
In a secret ballot in the European Parliament on July 16, von der Leyen, a close ally of German Chancellor Angela Merkel, received 383 votes, only nine more than the 374 required — the lowest margin since the position of President was established in 1958. She will take over from Jean-Claude Junker in November 2019 for a five-year term.
Before the vote, von der Leyen promised an ambitious left-leaning policy program on climate change, taxes, migration and the rule of law. Many of her pledges — which would require transferring yet more national sovereignty to unelected bureaucrats in Brussels — appeared aimed at enticing support for her candidacy from Greens and Socialists in the European Parliament.
In the past, von der Leyen has called for the creation of a European superstate: "My aim is the United States of Europe, on the model of federal states such as Switzerland, Germany or the United States," she said in an August 2011 interview with the German newsmagazine Der Spiegel. 
An examination of von der Leyen's policy proposals, reveals that she is calling for a massive expansion of top-down powers of the European Commission. Her proposals would substantially increase the role of Brussels in virtually all aspects of economic and social life in Europe — all at the expense of national sovereignty.
Following is a brief summary of von der Leyen's main proposals for the next five years, as outlined in a 24-page document titled, "My Agenda for Europe":
CLIMATE CHANGE
Von der Leyen called for the European Union to be "carbon neutral" by 2050. She pledged to propose a "European Green Deal" during her first 100 days in office. The deal would include the first "European Climate Law" to enshrine the 2050 climate neutrality target into law: "Carbon emissions must have a price. Every person and every sector will have to contribute."
She also pledged to introduce a "Carbon Border Tax" that would apply to non-European companies, to ensure that European companies "can compete on a level playing field." In addition, a "European Climate Pact" would "commit to a set of pledges to bring about a change in behavior, from the individual to the largest multinational."
Von der Leyen's social reengineering scheme would be paid for by European taxpayers: A "Sustainable Europe Investment Plan" would "support €1 trillion of climate investment over the next decade in every corner of the EU." She also vowed that the EU "will lead international negotiations to increase the level of ambition of other major emitters by 2021."
Economy, Society And Taxation
Von der Leyen vowed to prioritize the further deepening of the Economic and Monetary Union. She pledged to introduce a "Budgetary Instrument for Convergence and Competitiveness," a "European Deposit Insurance Scheme" and complete a "Banking Union." She also vowed to strengthen the international role of the euro.
She pledged to integrate European economic governance with the United Nations Sustainable Development Goals. Von der Leyen proposed a legal instrument to ensure a minimum wage for workers in all 28 EU member states. 
Von der Leyen also proposed a "European Gender Strategy" to ensure "equal pay for equal work," and pledged to introduce "binding pay-transparency measures." She vowed to set quotas for gender balance on company boards. She also promised a fully gender-equal European Commission: "By the end of my mandate, I will ensure we have full equality at all levels of Commission management. I will accept nothing less."
RULE OF LAW, MIGRATION AND INTERNAL SECURITY
Von der Leyen called for a comprehensive "European Rule of Law Mechanism" to ensure the primacy of EU law over the national laws of EU member states. She warned that there would be financial consequences for member states that refuse to comply: "I intend to focus on tighter enforcement, using recent judgements of the Court of Justice showing the impact of rule-of-law breaches on EU law as a basis. I stand by the proposal to make the rule of law an integral part of the next Multiannual Financial Framework." She added: "The Commission will always be an independent guardian of the Treaties. Lady Justice is blind – she will defend the rule of law wherever and by whomever it is attacked."
Von der Leyen also called for a "New Pact on Migration and Asylum" in which a reinforced European Border and Coast Guard Agency would take over border control responsibilities from EU member states: "I want to see these [EU] border guards with the ability to act at the EU's external borders in place by 2024."
Meanwhile, a new "Common European Asylum System" would require all EU member states to offer asylum to migrants who request it: "We all need to help each other and contribute." In addition, the European Public Prosecutor's Office "should have more muscle and authority" and "be able to investigate and prosecute cross-border terrorism."
EUROPEAN DEFENSE AND TRADE
Von der Leyen, who previously called for the creation of a European Army, pledged to take "further bold steps in the next five years towards a genuine European Defense Union." She added: "We need an integrated and comprehensive approach to our security."
She also said: "I believe Europe should have a stronger and more united voice in the world." She called for a change in rules so that the EU could act even without the unanimous consent of EU member states: "To be a global leader, the EU needs to be able to act fast: I will push for qualified majority voting to become the rule in this area. I will work closely with the High Representative/Vice-President to ensure a coordinated approach to all of our external action, from development aid to our Common Foreign and Security Policy."
REACTIONS
Von der Leyen's paper-thin endorsement by the European Parliament showed that she has as many detractors as supporters. Brexit Party leader Nigel Farage may be her biggest critic. Addressing the European Parliament, he said:
"What you've seen from Ursula von der Leyen today is an attempt by the EU to take control of every single aspect of our lives. She wants to build a centralized, undemocratic, updated form of Communism that will render [obsolete] nation state parliaments, where the state controls everything, where nation state parliaments will cease to have any relevance at all.
"I have to say from our perspective, in some ways, I'm really rather pleased, because you've just made Brexit a lot more popular in the United Kingdom. Thank God we're leaving!
"But it is in the aspect of defense that I think people's minds should be focused. She's a fanatic for building a European Army, but she's not alone. When it's completed, NATO will cease to exist or will not have any relevance in Europe at all."
Brexit Party MEP Matthew Patten, in an opinion article — "Fanatical Von der Leyen is the Final Nail in the Coffin for Shambolic EU 'Democracy'" — published by The Telegraph, wrote:
"Starting with 'we have to do it the European way' and 'the world needs more Europe' her proposals included an EU minimum wage, a capital markets union, a European unemployment insurance scheme, and most controversially, the abandonment of the national veto on foreign policy, another step towards a European Army and handing over the decision to go to war to the EU.
"She also promised the deepening of Europe's economic and monetary union, a common consolidated corporate tax base, to be sympathetic towards an approach from Britain for further delay of Brexit.
"Von der Leyen concluded saying, 'We need to move towards full co-decision power for the European Parliament and away from unanimity for climate, energy, social and taxation policies. She finished with a rallying cry 'Long Live Europe!' — underlining her support for a United States of Europe."
——————————————–
DID YOU JOIN 150 MILLION OTHERS IN GIVING FACE-APP RIGHTS TO YOUR IMAGE?
Before you download an app or a PDF, do you read the Terms and Conditions? If not, you may be unintentionally signing up for trouble, like millions of users have after agreeing to the Terms of Service of Face-App. 
The viral app allows people to change facial expressions, looks, and their age. But in exchange, the company owns all the rights to the images. 
Since its launch, more than 150 million people have downloaded Face-App from Google Play. In fact, the app is now the top-ranked app on the iOS App Store in 121 countries, according to App Annie.
Based on the Terms of Service, people still own their own "user content" (read: their face). But, FaceApp also owns a never-ending and irrevocable royalty-free license to do anything they want with the photograph. That includes in front of whoever they wish.
THE CONDITION READS:
You grant Face-App a perpetual, irrevocable, nonexclusive, royalty-free, worldwide, fully-paid, transferable sub-licensable license to use, reproduce, modify, adapt, publish, translate, create derivative works from, distribute, publicly perform and display your User Content and any name, username or likeness provided in connection with your User Content in all media formats and channels now known or later developed, without compensation to you. 
When you post or otherwise share User Content on or through our Services, you understand that your User Content and any associated information (such as your [username], location or profile photo) will be visible to the public.
Selling your face isn't likely to cause life-altering repercussions. However, as PhoneArena's Peter Kostadinov said, "You might end up on a billboard somewhere in Moscow, but your face will most likely end up training some AI facial-recognition algorithm."
Face-App isn't the only company to collect user's data. Face-book has been doing the same for years. As a result, we now know that the data that is collected is rarely used for assumed purposes. 
Furthermore, that data is not always stored securely, which can make the average individual vulnerable to hackers and identity theft.
Apple is just as guilty of collecting information. Forbes reports:
Once something is uploaded to the cloud, you've lost control whether or not you've given away legal license to your content. That's one reason why privacy-sensitive Apple is doing most of its AI work on-device.
The lesson here is that it's smart to be wary when an app wants access and a license to your digital content and/or identify. As former Rackspace manager Rob La Gesse explained:
To make Face-App actually work, you have to give it permissions to access your photos – ALL of them. But it also gains access to Siri and Search …. Oh, and it has access to refreshing in the background – so even when you are not using it, it is using you.
——————————————–
WHAT CAUSED NOAH'S FLOOD? SHOCKING NEW BIBLICAL EVIDENCE SPOOKS RESEARCHERS
By Brent Miller Copyright Ingenuity Films LLC
Share this article:
First, a message from Ingenuity Films
Some believe that discussing real-world evidence takes God "out of the equation" however, that couldn't be farther from the truth. Evidence (such as what is presented in this article) proves the validity of God in the Bible and ignoring evidence left behind by God for our edification only helps the secular world to deceive and bury Biblical truth with their own uncontested version of history. All of the events in the Bible took place by the will of God, but we also understand that throughout the old testament, there are countless examples of God using human armies, leaders and natural disasters to carry out His will. The Great Flood is no different, and the fact that evidence does indeed exist that explains this event just may be the proof that someone out there needs to revisit the Bible with an open heart.
NOW ON TO THE MAIN ARTICLE…
The Bible appears to indicate that several of the approaching end-time events will be similar to those in Noah's day as Matthew 24:37 tells us
"As it was in the days of Noah, so it will be at the coming of the Son of Man".
Perhaps the most significant event in Noah's day was that which caused the destruction of the entire world by water commonly referred to as "Noah's Flood".
For centuries, churches have taught that the it rained for 40 days and nights, and by some miracle, this was able to flood the entire Earth over the highest mountains; whereas, scientific research claims that the math doesn't add up – making this event nothing more than an ancient myth.
The truth, and shocking to most Christians, is that the Bible clearly states that rain was NOT the primary reason for flooding. In fact, the scripture state that
"…on that day all the fountains of the great deep burst open…" (Genesis 7:11).
So, no longer is believing in the Great Flood a matter of faith, but is a matter of scientific fact – and the direct cause was something called a geographical pole shift which occurred thousands of years ago! Geographic shifts are ones in which the entire planet is suddenly and dramatically moved from its axis; causing untold devastation on Earth's surface. Of course, the Old Testament doesn't use the modern day term of "pole shift" when describing the great flood; however, it provides enough detail about the Earth before, during, and after the event to prove to us that an Axial Pole Shift did indeed occur; according to research conducted by Brent Miller at Ingenuity Films LLC.
First. we are told in Genesis 2:6 that in the early days of man, it never rained upon the Earth and that the entire surface was watered from the mist upon it. During this period before the flood, there were NO SEASONS or storms and the entire planet would have existed at a temperate equilibrium with tropical vegetation – including at what we would call our current North and South poles. In fact, petrified tropical trees have been recently discovered under the ice in Antarctica proving this statement!
Scientifically, the only way to achieve this temperate paradise would be if the geographic axis of the Earth was parallel to that of the Sun, or in other words, at zero degrees. Genesis then clearly states that AFTER the flood (for the first time) there was a rainbow seen by Noah in the sky (Gen 9:13) which is was only now possible since precipitation never fell from the heavens which causes the light refraction necessary for a rainbow.
Today, the Earth's axis now sits at 23.5 degree which creates frozen poles, seasons, rain and violent storms as the uneven heating and freezing of the planet creates weather systems. But, let's back up and address exactly what the "fountains of the deep" explained in Genesis were and how was it able to flood the entire planet in such a short period of time.
Quite simply, the fountains of the deep were the oceans themselves which makes up 71% of the Earth's surface. Basic physics models shows how the flood could have been caused by a shift in centripetal force and angular momentum exerted upon the oceans resulting from an axial pole shift – causing them to overflow their banks during the days and weeks the pole shift was occurring before the Earth stabilised into a new axial position.
Our oceans have an average depth of 2.28 miles whereas the Earth's dry land has an average height of less than 0.5 mile, so it's easy to see that the entire planet could be completely covered by oceans many times over during such a catastrophic event. It would also take very little
"shifting"
of the planet to destroy virtually all life on Earth. During the shift, the waters would rapidly and violently erode the surface of the planet as unprecedented amounts of deep water flowed back and forth; covering mountain ranges with the force of thousands of pounds per square inch. We are told that the waters covered the world for 150 days before they began to recede. During this time most of the evidence for the existence population of the planet, including cities and roads, would be virtually entirely erased. Sites such as the Grand Canyon in the United States could have been formed by massive amounts of rushing ocean water in a matter of weeks or months rather than over millions of years as many geologists believe.
This also explains why
fossilised
 sea life and coral are found throughout the world's deserts as well on top of our highest mountain ranges!
This is only the beginning of this story though, and Ingenuity Films continues to conduct research around the world; uncovering unprecedented evidence that is revealed through new courses and documentaries.