This Happened On Planet Earth…Aug. 2019…End Times Signs

Published on Aug 8, 2019
 

Please Help Support This Ministry:

https://www.paypal.me/watchman1963

Please subscribe to my backup channel:

https://www.youtube.com/channel/UC4nc…

Current Events Linked To Biblical Prophecies. Everything is unfolding just as the bible foretold. Wars, Volcanic Eruptions, Earthquakes, Extreme Weather, Christian Persecution, Violence and more!
Matthew 24:3-14 3 Now as He sat on the Mount of Olives, the disciples came to Him privately, saying, "Tell us, when will these things be? And what will be the sign of Your coming, and of the end of the age?" 4 And Jesus answered and said to them: "Take heed that no one deceives you. 5 For many will come in My name, saying, 'I am the Christ,' and will deceive many. 6 And you will hear of wars and rumours of wars. See that you are not troubled; for all[a] these things must come to pass, but the end is not yet.
7 For nation will rise against nation, and kingdom against kingdom. And there will be famines, pestilences,[b] and earthquakes in various places. 8 All these are the beginning of sorrows. 9 "Then they will deliver you up to tribulation and kill you, and you will be hated by all nations for My name's sake. 10 And then many will be offended, will betray one another, and will hate one another.
11 Then many false prophets will rise up and deceive many. 12 And because lawlessness will abound, the love of many will grow cold. 13 But he who endures to the end shall be saved. 14 And this gospel of the kingdom will be preached in all the world as a witness to all the nations, and then the end will come.
—————————————————-
Israel Considers Joining US-Led Maritime Coalition – TV7 Israel News 07.08.19

Published on Aug 8, 2019
 

Today's top stories 07.08.19; 1) Jerusalem is considering the option of joining the U.S. led coalition to block hostile Iranian activities in the strait of Hormuz, in a move that will expand Israel's proactive efforts to assist Washington and its allies in the field of intelligence. 2) Iran's Parliament speaker Ali Larijani warned once again that all U.S. bases across the Middle East are within range of an Iranian strike, if any war were to break out. 3) President Recep Tayyip Erdogan has vowed once again to carry out a military operation in the Kurdish-controlled areas of northeastern Syria – despite American efforts to thwart a Turkish invasion into its southern neighbour.
—————————————————-
END TIMES SIGNS AND STRANGE EVENTS AUGUST 7, 2019

Published on Aug 7, 2019
 

End Times Signs 2019 – End Times News Report – End Times 2019 Your number 1 source for end times prophecy news and latest strange events Current end times signs and latest news events from around the world Thank you to all my loyal fans i love each and everyone one of you Please **like and subscribe** Bless you all
—————————————————-
LATEST WORLD NEWS CLIPS – ARTICLES – THURSDAY AUGUST 08th 2019
John 8:32 And ye shall know the truth, and the truth shall make you free
"My people are destroyed for lack of knowledge" (Hosea 4:6)
1Cor. 12:3 Wherefore I give you to understand, that no man speaking by the Spirit of God calleth Jesus accursed: AND THAT NO MAN CAN SAY THAT JESUS IS THE LORD, BUT BY THE HOLY GHOST.
THE TRIBULATION OF THE UNJUST (Those who have rejected Jesus Christ as their Saviour) IN THE BOOK OF REVELATION CHAPTER'S 6 to 22:
TRIBULATION IS COMING AND THE REMOVAL OF THE CHURCH IS IMMINENT.
THE GREAT "DECEPTION" IS READY TO BE IMPLEMENTED BY THE ONE WORLD GOVERNMENT. ARE YOU READY FOR JESUS CHRIST RETURN
Rev. 3:10 Because thou hast kept the word of my patience, I also will keep thee from the hour of temptation, which shall come upon all the world, to try them that dwell upon the earth:
Luke 12:37 Blessed are those servants, whom the lord when he cometh shall find watching: verily I say unto you, that he shall gird himself, and make them to sit down to meat, and will come forth and serve them
so won't you accept Jesus now and be removed from that event and live forever with Jesus in the Family of God?
2 "(For he saith, I have heard thee in a time accepted, and in the day of salvation have I succoured thee: behold, now is the accepted time; behold, now is the day of salvation.)" (2nd Corinthians 2:6)
——————————————-
DAILY CHRISTIAN BIBLICAL QUESTIONS AND ANSWERS:
——————————————-
SATAN'S GREATEST DEFEAT
QUESTION:    In Matthew 16:21 Jesus tells his disciples that he must go to Jerusalem to be put to death and raised on the 3rd day. I've always understood that Satan must have been ignorant of the fact that Jesus needed to be crucified for our salvation. Otherwise, he would have tried with all of his might to thwart this from happening. If he heard this straight from the mouth of Jesus that this should happen, then why wasn't he trying to stop it? We all know that God's plans would always trump man's and Satan's plans, but seems curious to me that he seemed to help the Jewish leaders anger against Jesus.
ANSWER:    Satan knew that Jesus was scheduled for death. Hundreds of Old Testament prophecies that are understandable even to natural minds make this clear. By helping to make Israel reject Jesus as their Messiah Satan thought he was engineering a great victory because it would mean they wouldn't allow the Lord's death to purchase their salvation. Jesus would have died in vain and God's plan to save His people would have failed.
What Satan didn't know until it was too late is that the Lord's death was going to apply to all of mankind across the entire span of time, whether Jew or Gentile. He didn't discover this until he saw all the sins for all of mankind nailed to the cross. Previously all sacrifices for sin had applied only to the past. But the Lord's sacrifice would apply to future sins as well (Hebrews 10:12-14). Henceforth all anyone would have to do is claim the Lord's death as payment for his or her sins to be with Him for eternity. Untold millions of souls Satan thought were his would choose to become the Lord's instead.
This is what Paul was referring to in Colossians 2:13-15 when he said,
"When you were dead in your sins and in the uncircumcision of your flesh, God made you alive with Christ. He forgave us all our sins, having canceled the charge of our legal indebtedness, which stood against us and condemned us; he has taken it away, nailing it to the cross. And having disarmed the powers and authorities, he made a public spectacle of them, triumphing over them by the cross."
In 1 Cor. 2:6-8 Paul called this part of God's secret wisdom and said if the rulers of this age had understood this, they would not have crucified the Lord of Glory.
SATAN'S FINAL DEFEAT
QUESTION:    My question regards Satan's release after his chaining in Revelation 20:2. Does the Bible say how long it takes before he is thrown into the lake of fire? How long does it take to persuade people to rise up against The Lord ? It seems hard to think that after years of peace people would not be happy. Will people still be born with free will even after the final war?
ANSWER:    The Bible doesn't say how much time will be required to accomplish Satan's final defeat, only that it will happen after the 1,000 years are over. It simply says he will be released, deceive the nations again, and gather a large army which will be destroyed by fire from Heaven. Then he will be thrown into the lake of fire and brimstone to be tormented forever (Rev. 20:7-10).
If by the final war, you mean the battle of Armageddon at the end of the Great Tribulation, then the answer is yes. The people born on Earth during the Millennium will have free will, and they will also have a sin nature. Scholars speculate that as the 1,000 years pass more and more of those being born will reject the Lord. In many respects, it will be a repeat of Old Testament times when the people rebelled even with God dwelling in their midst. It's impossible for sinful man to live in a manner pleasing to God, and sooner or later he will rebel.
——————————————–
NEWS CLIPS OBTAINED FROM MANY SOURCES – INCLUDING

Tracking bible prophecy.org
Rapture Ready News
Prophecyupdate.Com
Main News Channels
End Times Headlines
Prophecyupdateblogspot.com
Stevequayle.com
Gracethrufaith.com
Nowtheendbegins.com
Other Christian Sites
(CLICK ON) LATEST DAILY NEWS CLIPS:
ISRAEL NEWS:
THE MIDDLE EAST PEACE PLAN IS "ANTI GOD" – (GOD WILL NOT ALLOW JERUSALEM TO BE DIVIDED).
ZECHARIAH 12:2-3
WORLD TERRORISM – WARS
GENERAL WORLD NEWS:
WORLD FINANCE:
MASSIVE EARTH CHANGES/EARTHQUAKES/VOLCANOES ETC:
2Chr. 7:13 If I shut up heaven that there be no rain, or if I command the locusts to devour the land, or if I send pestilence among my people;
2Chr. 7:14 If my people, which are called by my name, shall humble themselves, and pray, and seek my face, and turn from their wicked ways; then will I hear from heaven, and will forgive their sin, and will heal their land
CHRISTIAN AND RELIGIOUS WORLD NEWS:
Matt. 24:9 Then shall they deliver you up to be afflicted, and shall kill you: and ye shall be hated of all nations for my name's sake.
Matt. 24:10 And then shall many be offended, and shall betray one another, and shall hate one another
EXTRA WORLD – ALTERNATIVE NEWS:
————————————————-
WORLD – PROPHETIC NEWS ARTICLES PRESENTATION – THURSDAY AUGUST 08th 2019
MIDDLE EAST AND WORLD WAR LOOMING THE BUILD UP TO PSALM 83  – ISAIAH 17 AND GOG OF MAGOG WARS EZEKIEL 38:
THE WHOLE WORLD IS UNSTABLE FINANCIALLY, POLITICALLY, PHYSICALLY, MORALLY, GODLY: – AND BECOMING MORE SO DAILY. (WE ARE IN THE BEGINNING OF SORROWS (MATT 24:8)
THE BIBLE STATES THAT IT WILL ONLY GET WORSE BEFORE THE START OF THE TRIBULATION OF MANKIND – (REVELATION 6)
Matt. 24:6 And ye shall hear of WARS AND RUMOURS OF WARS: see that ye be not troubled: for all these things must come to pass, but the end is not yet.
Matt. 24:7 FOR NATION SHALL RISE AGAINST NATION, AND KINGDOM AGAINST KINGDOM: and there shall be famines, and pestilences, and earthquakes, in divers places.
ISAIAH 17/PSALM 83:
THE DESTRUCTION OF DAMASCUS and
Muslim Countries in the Middle East will launch an attack on Israel
JEREMIAH 49:
PROPHECY OF ELAM – (Possible Attack on Iran's Nuclear Program
————————————————–
WAR WITH CHINA IS GETTING CLOSER AS THEY REFUSE TO ACCEPT AMERICAN FOOD

The Chinese have all but declared war with the announcement that they will import zero American farm products or food.  Here is the story..
———————————————-
Secretary of Defense Mark Esper said Saturday that he wants to put ground-based intermediate-range ballistic missiles in the Pacific to confront regional threats, a move that is antagonizing rivals China and Russia.
"We would like to deploy the capability sooner rather than later," he said Saturday, just one day after the Cold War-era Intermediate-Range Nuclear Forces (INF) Treaty between the US and Russia officially expired. "I would prefer months. I just don't have the latest state of play on timelines."
He did not identify where the missiles would be located in Asia, suggesting that the US would develop the weapons and then sort out placement later. He has said it could be "years" before these weapons are fielded in the region.
The 1987 INF Treaty prohibited the development and deployment of conventional and nuclear ground-launched ballistic and cruise missiles with ranges between 500 and 5,500 kilometers, but the treaty has ended, giving the US new options as it confronts China's growing might in the Asia-Pacific region.
Following the end of the treaty, Esper said in a statement Friday that the "Department of Defense will fully pursue the development of these ground-launched conventional missiles," calling these moves a "prudent response to Russia's actions." But, the Defense Department is also clearly looking at China. "Eighty percent plus of their [missile] inventory is intermediate-range systems," Esper told reporters Saturday. It "shouldn't surprise [China] that we would want to have a like capability."
In his previous role as the secretary of the Army, Esper made long-range precision fires a top priority, regularly arguing that the US needs long-range, stand-off weaponry if it is to maintain its competitive advantage in a time of renewed great power competition.
———————————————-
But while Washington has responded to Iran's deliberate escalation of tensions in the region by deploying an aircraft carrier battle group, as well as troops, missiles, and fighter aircraft, its appeal to other nations to support its effort have received a muted response.
In particular, Washington would like to see Britain, France and Germany—the three European signatories to the 2015 nuclear deal with Tehran—provide tangible support for the mission.
From Washington's perspective, the fact that Europe is far more reliant on the Gulf for its energy supplies than is the US, whose energy imports from the region today are negligible, it seems only fair that Europe, as well as other beneficiaries such as Japan, pay their fair share towards ensuring no further Iranian disruption of Gulf shipping takes place.
Moreover, Germany's refusal to support the Western alliance in combating Iranian aggression in the Gulf comes at a time when Nato is facing another major dilemma over the future participation of Turkey as a member.
This follows the decision by Turkish President Recep Tayyip Erdogan to press ahead with the purchase of Russian S-400 anti-aircraft missile systems in the face of strong opposition from Washington, which has responded by cancelling Ankara's continued involvement in the F-35 stealth fighter programme.
So, at a time when the Western alliance is already struggling with how to respond to Turkey's deepening military ties with Russia, Germany's refusal to fulfil its obligations to protect shipping in the Gulf will be interpreted by adversaries of the West such as Moscow and Tehran as yet further evidence of what would doubtless please them very much: deepening divisions within the Western alliance.
———————————————-
TENSIONS INCREASE IN S CHINA SEA AS BOTH CHINA AND U.S. HOLD DRILLS
USS Ronald Reagan has conducted demonstrative flight operations training to promote 'peace through strength' in the South China Sea, next to disputed strategic atolls where China has been holding its own military drills.
To showcase the strike group's capabilities, the US Navy has airlifted a small group of Philippine officers to the nuclear-powered aircraft carrier on Tuesday. The military brass of the island nation, which has been reluctant to side with US in any open confrontation with China, were treated to maneuvers by the Reagan's air wing, comprised of about 70 F/A-18 jets, spy planes and helicopters.
The provocative 'freedom of navigation' stunt in the area Beijing repeatedly warned Washington to stay clear of took place just as China launched its own two-day military exercises near the disputed Paracel Islands. China's Maritime Safety Administration issued multiple warnings about closed waters, but shared no additional details of the planned drills.
China has repeatedly claimed sovereignty over certain islets and reefs and adjacent waters, and has taken steps to protect its claims by setting up defense installations in the area, also claimed by the Philippines, Vietnam, Indonesia and Malaysia. However, Beijing has always said that it was open to resolving any disputes with neighbors through direct negotiation, without outside influence or interference.
Amid escalating trade tensions and US commitments to advance their interests in the Indo-Pacific region, last month the Chinese military published a white paper making it explicitly clear that the People's Liberation Army is ready to fight to defend country's sovereignty.
———————————————-
British authorities have repeatedly sounded the alarm about Russia's allegedly increasing activity in the North Atlantic and expressed concerns over Moscow's sophisticated submarines.
Several unnamed military officials have voiced their concern about the alleged presence of a new type of "super-quiet" Russian Project 636.3-class submarines, also known as the Kilo-class under the NATO reporting name, in British territorial waters, The Telegraph reported.
The sources claim that the submarines could be tracking Britain's fleet in the North Atlantic undetected, thus purportedly posing a threat to the security of the United Kingdom.
"The new First Sea Lord needs to deliver the underwater battle. We must be better at what we do. The Russians are benefiting from a huge increase in research and development spending 15 to 20 years ago which is now prodcuing this new class of super-quiet Kilo Submarines", a senior military source told The Telegraph.
The British media outlet then suggested that Russia's new technlogy could make the Royal Navy's aircraft carrier, HMS Queen Elizabeth, and the country's nuclear deterrent submarines look vulnerable.
The Telegraph speculates that the Project 636.3-class submarines are able to tap undersea internet cables and eavesdrop on telecommunication systems.
Six of the improved Russian submarines that are designed for anti-submarine warfare and anti-surface-ship warfare, as well as general reconnaissance and patrol missions, have already been launched.
———————————————-
While Stefan Stanford is working to compile the most under-reported and bizarre "news," regarding the two mass shootings in El Paso, and Dayton, for his next article, it has become apparent that one of the biggest industries guilty of fomenting "hate" in America, is the liberal establishment media with their constant "outrage reporting," and incitement of violence against their political enemies, which happens to be conservatives and Christians.
In El Paso, the shooters "manifesto" was full of contradictory political positions, a hatred of immigrants, while favoring universal healthcare and a basic income, while the Dayton shooter was a self-identified leftist, satanist, proponent of socialism and an Elizabeth Warren fan.
Lets just stipulate that neither President Trump, nor Elizabeth Warren are responsible for what crazy people do, and going into any place and opening fire on innocents is evil and/or crazy. 
The shooters alone are to blame for their plans, and pulling the triggers. Guns do not fire themselves.
The media on the other hand, does bear much responsibility, not just for constantly, and I mean every single day by constantly,  for fomenting hate, division, outrage and outright violence against anyone to the right of the center.
No, the media personalities that get paid to constantly push Americans into the next civil war, did not actually pull the trigger, but their massive presence, where their shows are shown in airports, hair salons at times, bars, and into almost every American home, via television, as well as their online and social media presence, makes them accountable to some degree when they report false, misleading and many times totally fake news, which incites violence.
Examples can be found in their three year Russian Collusion Hoax, the attacks against innocent Covington Catholic students, their wall-to-wall coverage of the Smollett hate crime hoax, only to ignore it or downplay it once it was proven to be a hoax.
The examples are never ending as they allow their pundits to tell their audiences that anyone that supports President Trump is a "white supremacist," or a "racist," while they seek to justify Antifa violence against conservatives, and they actively ignore the hundreds upon hundreds of physical attacks and harassment by liberals against conservatives.

On Monday, NewsBusters, which tracks media bias, had a series of articles showing how the media is once again using the two mass shootings to foment more hate, division and trying to incite violence.
It is unclear why the media thinks they will come away from a civil war unscathed, unless their own collective case of Trump Anxiety Disorder is simply so intense, and untreated, they simply aren't capable of understanding the amount of hell they are trying to unleash.
Due to their massive national and international platform, the liberal establishment media bears much responsibility for the increasing violence we have been documenting over the course of the past three years, including responsibility for deliberately inciting the anger, rage and outrage of Americans suffering from mental disorders.
The blood we see on the streets today, whether from violent and brutal attacks against Trump supporters, or these tragic mass killings, is blood that also stains the hands of the MSM.
———————————————-
The requirement of a Red Heifer is probably the most enigmatic biblical commandment, and one that continues to capture the imaginations of Jews and Christians alike. The preparation and purpose of the Red Heifer as described in Numbers 19 indicates that the entire Temple service depends on the presence of water mixed with Red Heifer ash, the one and only means of purifying one who has come in contact with a corpse. 
Since ascending the Temple Mount required purity, and it is assumed that everybody has either knowingly or unknowingly been made impure by coming in contact with death, no one can enter the Temple court until a Red Heifer is found and properly prepared.
It is for this reason that to this day, Jews are religiously forbidden from entering the area that was once the inner court of the Temple. Religious Jews who do ascend the Temple Mount first immerse themselves in a ritual bath, but that's only good enough to get them into what was the outer courts, not to be confused with the Temple itself. This is the reason why until today Jews are not allowed to enter the Temple parameters. Those who do ascend, immerse themselves first in ritual bath, that only allows entering the Mount, that is not to be confused with the Temple itself. 
The short of it is that without the Red Heifer, the Temple can't be rebuilt.
The absence of the Temple, in turn, means that the full redemption of Israel is impossible, since according to Ezekiel 36, only the sprinkling of the Red Heifer water allows for the complete change of heart and spirit ("then I shall sprinkle pure waters upon you, and you shall be clean, from all your uncleanness, and from all your idols, will I cleanse you. I will also give you a new heart, and I will place within you a new spirit").
Though in contemporary Israeli society the Red Heifer is relegated to the realm of the delusional, there are still enough who are doing everything they can to make all the necessary preparations for the building of the Third Temple, and that includes breeding red heifers and practicing the ceremonial burning of the calf.
The Temple Institute has recently done just that: Experimenting with the meticulous rabbinic rituals surrounding the red heifer. The effort includes burning a dead cow on a kind of a wooden altar. Into the burning fire were also thrown cedar wood, hyssop and scarlet-dyed wool. The experiment was designed to check the amount of ash produced, and whether it would be enough to purify every Israelite living today.
According to the Jewish Voice news portal, Prof. Zohar Amar of the Department of Land of Israel Studies at Bar-Ilan University took part in the experiment and described it as an historical moment. "For 2000 years we have been waiting for this moment," said Prof. Amar, "when Jews will look into and experiment realistic possibilities for the renewal of purity in Israel."
——————————————–
It may be that the best book that will ever be written about today's progressive mind-set was published in 1941. That in The Red Decadeauthor Eugene Lyons was, in fact, describing the Communist-dominated American Left of the Depression-wracked 1930s and 1940s makes his observations even more meaningful, for it is sobering to be confronted with how little has been gained by hard experience. The celebration of feelings over reason? The certainty of moral virtue? The disdain for tradition and the revising of history for ideological ends? The embrace of the latest definition of correct thought? Lyons was one of the most gifted reporters of his time, and among the bravest, and his story of the spell cast by Stalinist-tinged social-justice activism over that day's purported best and brightest—literary titans, Hollywood celebrities, leading academics, religious leaders, media heavies—would be jaw-dropping if it weren't so eerily familiar.
Indeed, looking backward from a time when, according to surveys, more millennials would rather live under socialism than capitalism, it's apparent that Lyons was documenting not just a historical moment but also a species of historical illiteracy as unchanging as it is poisonous, its utopianism able to flourish only at the expense of independent thought. On a range of issues, alternative views were defined as not merely mistaken but morally reprehensible; and among the elites who dominated the cultural sphere, deviants from approved opinion were subject to special abuse. Of course, having lived and worked in Soviet Russia, Lyons made distinctions about relative abuses of power. Under Stalinism, dissidents were liquidated, or vanished into the gulag; the American Left could only liquidate careers and disappear reputations.
That it was all a colossal fraud was obvious all along, or should have been. For anyone willing to see, Stalin's Russian paradise was a totalitarian horror show, equaled only by Hitler's Third Reich. For all the regime's numerous apologists in the press, led by the New York Times's Walter Duranty (who won the Pulitzer Prize for his efforts), word of the true state of affairs in Russia was not hard to come by because by the mid-1930s, reports on the Great Famine (the planned execution by starvation of millions of recalcitrant Ukrainian peasants) were too persistent to ignore without sustained effort. So, too, were those of systematic state thuggery, culminating in the confessions-by-torture of veteran Bolsheviks in the purge trials of 1937–38 and, in Spain, in the guise of fighting fascism, the systematic elimination of rival leftist parties by Soviet secret police.
By the time he published The Red Decade, Lyons, a rare journalist given to damn-the-consequences honesty, had come to know his twin subjects exceedingly well—that is, Stalinism and the American liberals so ready to overlook its savage immorality. Having arrived from Russia as a small child and grown up in the poverty of the Jewish Lower East Side, he came of age a committed leftist, and, as he'd later acknowledge, when he returned to the land of his birth, in 1928 as a 30-year-old correspondent for the United Press, his aim was to use that privileged perch to promote the Revolution. It was on this basis that, in 1930, he scored a stunning journalistic coup that brought him worldwide recognition: the first-ever interview by a Western correspondent with the reclusive Stalin. And, to his subsequent shame, he joined other leading reporters in mostly running cover for the regime, including on the famine.
Within a few years, though, he began harboring doubts, and before long he was running afoul of Soviet censors by finding ways to alert readers to the regime's hypocrisy and cronyism, the failure of its various economic plans, and, especially, its ruthlessness and brutality. 
That during those Depression years, the legions of starry- and steely-eyed included a disproportionate number of what we'd now call millennials was unsurprising; for the idealistic, emotion-driven young, hard questions always have easy solutions, and even in good times, there's no competing with the romance of the Left. But what Lyons found far more unsettling was the credulity of those in the vanguard of progressive thought: leading figures in academia, entertainment, publishing, media, and the highest councils of government, from New York to Hollywood and everywhere between. These were the powerful and influential, the men and women who shaped public attitudes and opinion. While among them were many convinced ideologues, more numerous still were the careerists, or those simply following political fashion, sentimental liberals drawn to causes by the magic words: "justice," "democracy," "peace." Lyons well understood the seductive power of the call for fundamental social transformation, but he also knew, as did few others, that it invariably led to the naming of enemies and the doling out of retribution, and to unspeakable moral chaos—and, moreover, that it didn't even work.
But in this saga of equal parts moral blindness and impenetrable self-righteousness, it is Lyons's extended treatment of Hollywood that will likely strike contemporary readers as most familiar. For while the film community had more than its share of those steeped in Communist Party doctrine, the Party's great achievement was in making leftism fashionable. "I saw Social Consciousness quicken and come to a boil in actors, writers and directors whose names rival Rinso and Camels as household words," he writes of witnessing the spectacle at close hand. "The political pig-Latin of class struggle, anti-fascism, and revolutionary tactics rippled around swimming pools and across dance floors. . . . They had not the remotest idea what communism was in terms of economic structures or political superstates. For nearly all of them it was an intoxicated state of mind, a glow of inner virtue, and a sort of comradeship of super-charity."
From the Soviet gulags and the brutal crackdowns in Hungary and Czechoslovakia, to children turning on parents during the Cultural Revolution and the Cambodian genocide, much that was once common knowledge seems to have been forgotten or gone unlearned. How many schools still make Orwell required reading? How many college history majors have even heard of the masterwork of his fellow prophet, Arthur Koestler, author of Darkness at Noon?
——————————————–
New York City is at risk of a big earthquake that could level thousands of buildings as the city center is riddled with fault lines that could cause a significant earthquake. 
The last 5.0 quake was in 1884 and they usually occur every 100 years, meaning NYC is overdue for the next destructive earthquake.
New York City is not thought of as a tremor hot spot, but the five boroughs are riddled with fault lines that could bring dozens of buildings down.
Because the city of 8.5 million people is so dense and littered with thousands of tall buildings, even a 5.0 magnitude earthquake nearby would cause such damage.
New York statistically gets a quake like that every 100 years and the last one was in 1884 – making it well overdue for another.
The city also statistically gets a 6.0 about every 670 years, and a 7.0 about every 3,400 years, both of which would do massive damage.
Experts warn NYC could come down like a house of cards and would cause $39 billion damage and 30 million tons of rubble if a M5.0 earthquake struck along the 125th Street fault line. More than 6,000 older buildings would collapse in a bigger M7.0 quake.
The biggest fault line runs down 125th Street all the way from New Jersey to the East River running past Central Park and into Roosevelt Island.
The Dyckman Street Fault runs from Inwood over to Morris Heights in the Bronx with the Mosholu Parkway Fault farther north.
The long East River Fault runs down the western side of Central Park before turning at 32nd Street and heading to the East River.
They are complemented by dozens of others making up a 'brittle grid' under the streets of Manhattan and the other boroughs.
Nearby bigger faults in other states could also have their own earthquakes that could radiate shocks into New York through its faults.
The biggest danger is the thousands of older buildings not subject to stringent anti-earthquake codes from 1995 onwards.
Even a moderate quake would shake them enough to dislodge bricks and masonry, littering the streets and preventing emergency services from bringing help.
A 5.0 or higher could see many of those buildings come down like a house of cards, destroying homes and trapping people in the rubble.
The most susceptible areas are those built on sediment as opposed to harder bedrock that insulates against the shaking, according to the New York City Area Consortium for Earthquake Loss Mitigation.
Downtown Manhattan and parts of Midtown would be hit hardest, but upper Manhattan, especially Central Park, would be less affected.
——————————————–
For the folks who live here in Manhattan, earthquakes aren't that out of the ordinary.
But around 15 different earthquakes on Saturday and at least two on Sunday, and a M4.1 on Monday… that's a lot and many are scratching their heads.
It all started Friday night with a thunderstorm. The lightnings were just cracking so bad. Then the next day, the ground started to shake. The first earthquake of the series hit at 2am… And from then on another tremor shook about every hour and a half to two hours.
The last quake was a M4.1 on Monday evening at the same location.
The tremors ranged from 2.5 to 4.1 in magnitude, and there could have been smaller shakes that went undetected. People within a 150-mile radius of the quakes' epicenter reported feeling them.
That magnitude of earthquake is only about a small rumble. But that many close together, though, has people in town wondering what happened as this amount of shaking is new to them.
What's going to happen next?
The Manhattan earthquake swarm is supposed to be aftershocks from a larger tremor that happened mid-July.
A geologist says that this series of quake is unusual because aftershocks are typically one magnitude smaller than the initial quake and that's not the case here. And added that quakes in the region are not uncommon.
It is likely that the area will continue to be rattled by quakes until they kind of die out and get smaller and smaller as time goes on.
In 1974, a 4.4-magnitude quake shook the Manhattan area. In 1975 and 1989 M4.0 quakes also rattled the city. So the Monday's M4.1 quake is kind of strong for the region!
——————————————–
We've been down this road many times before.
If the government is consistent about any one thing, it is this: it has an unnerving tendency to exploit crises and use them as opportunities for power grabs under the guise of national security.
As David C. Unger, a foreign affairs editorial writer for the New York Times, explains, "Life, liberty, and the pursuit of happiness have given way to permanent crisis management: to policing the planet and fighting preventative wars of ideological containment, usually on terrain chosen by, and favorable to, our enemies. Limited government and constitutional accountability have been shouldered aside by the kind of imperial presidency our constitutional system was explicitly designed to prevent."
Cue the Emergency State, the government's Machiavellian version of crisis management that justifies all manner of government tyranny in the so-called name of national security.
Terrorist attacks, mass shootings, "unforeseen economic collapse, loss of functioning political and legal order, purposeful domestic resistance or insurgency, pervasive public health emergencies, and catastrophic natural and human disasters": the government has been anticipating and preparing for such crises for years now.
It's all part of the grand plan for total control.
These tactics have been employed before, here in the U.S. and elsewhere, by other totalitarian regimes, with devastating results.
It's a simple enough formula: first, you create fear, then you capitalize on it by seizing power.
For instance, in his remarks on the mass shootings in Texas and Ohio, President Trump promised to give the FBI "whatever they need" to investigate and disrupt hate crimes and domestic terrorism.
Let that sink in a moment.
In a post-9/11 America, Trump's promise bodes ill for whatever remnants of freedom we have left. With that promise, flippantly delivered without any apparent thought for the Constitution's prohibitions on such overreach, the president has given the FBI the green light to violate Americans' civil liberties in every which way.
This is how the Emergency State works, after all.
So what does the government's carefully calibrated response to this current crisis mean for freedom as we know it? Compliance and control.
Be warned: these laws, growing in popularity as a legislative means by which to seize guns from individuals viewed as a danger to themselves or others, are yet another Trojan Horse, a stealth maneuver by the police state to gain greater power over an unsuspecting and largely gullible populace.
With these red flag gun laws, the intention is to disarm individuals who are potential threats.
Start with the powers amassed by the government under the USA Patriot Act, note the government's ever-broadening definition of what it considers to be an "extremist," then add in the government's detention powers under NDAA, the National Security Agency's far-reaching surveillance networks, and fusion centers that collect and share surveillance data between local, state and federal police agencies.
To that, add tens of thousands of armed, surveillance drones and balloons that are beginning to blanket American skies, facial recognition technology that will identify and track you wherever you go and whatever you do. And then to complete the picture, toss in the real-time crime centers being deployed in cities across the country, which will be attempting to "predict" crimes and identify so-called criminals before they happen based on widespread surveillance, complex mathematical algorithms and prognostication programs.
Hopefully you're starting to understand how easy we've made it for the government to identify, label, target, defuse and detain anyone it views as a potential threat for a variety of reasons that run the gamut from mental illness to having a military background to challenging its authority to just being on the government's list of persona non grata.
There's always a price to pay for standing up to the powers-that-be.
Yet as I make clear in my book Battlefield America: The War on the American People, you don't even have to be a dissident to get flagged by the government for surveillance, censorship and detention.
All you really need to be is a citizen of the American police state.
——————————————–
A US intelligence agency has been quietly working on a highly secretive artificial intelligence (AI) spy satellite system.
And its name could be the handiwork of a badly written Bond villain: Sentient.
A FOIA request to the National Reconnaissance Office (NRO) was filled last year to get more information about a secretive program named Sentient.
The NRO is a member of the United States Intelligence Community and an arm of the States Department of Defense that deals with satellites and signals intelligence. 
Following the request, The Verge received many documents, revealing that the NRO was developing an AI spy system capable of combining satellite imagery with data, whether it's news sources, environmental sensors, or information from social media to gain real-time information into the active world below.
A bit like a brain which combines all the influx of information, before acting and taking a decision in a few seconds.
Of course, the NRO told that civilians should not be too concerned with domestic surveillance as they strictly follow Executive Order 12333 – an ordinance which outlines what intelligence the authorities can legally gather on people in the US. 
After the high-altitude balloons over the Midwest, now the US Goverment is developing an all-seeing artificial brain in the sky called Sentient to spy on you. What's next tomorrow?
——————————————–
CHINA BEGINS MASSING TROOPS AS BEIJING PREPARES FOR A MASSACRE IN HONG KONG
(NYP) – After eight weeks of huge Hong Kong street protests against Beijing's rule, the People's Republic is massing police and soldiers just across the border. Message: If the protesters don't quit, a bloodbath is coming. Beijing has also started denouncing the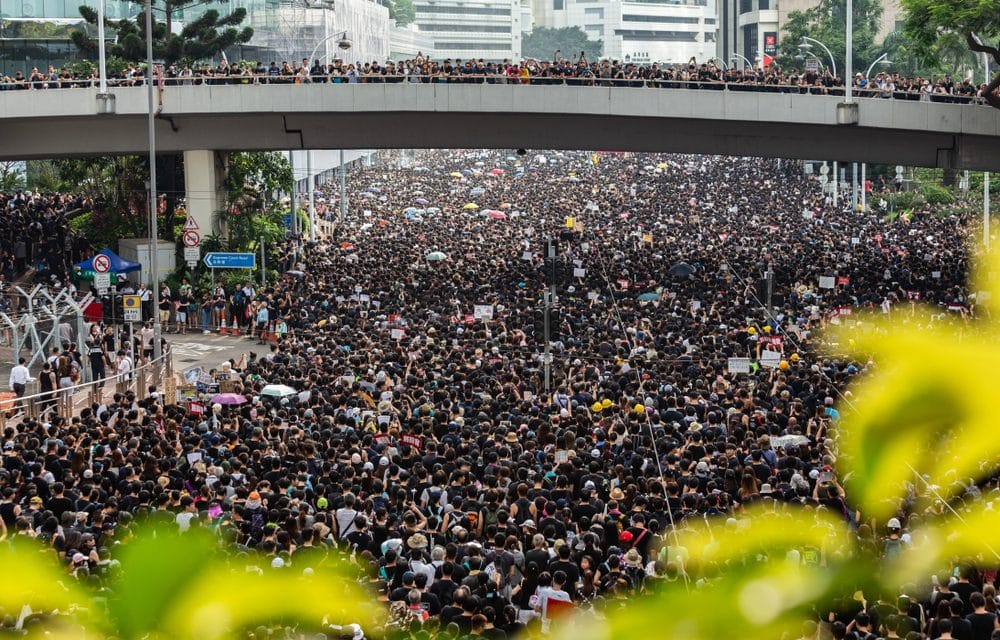 protests as the work of American provocateurs. That's so the regime can paint its Tiananmen Square-style crackdown as a battle against "foreign influence," not a smashing of Chinese people who decided all on their own that they'd rather be free. A quarter-century ago, the West wagered that welcoming China into the world economy would seduce the Communist
Party into allowing ever-more freedom. That bet's been lost. There's precious little ideology to China's "communism" anymore and no hint of seeking economic justice. But the party will allow no challenge to its rule. Since Xi Jinping took over as president in 2013, he's rolled back freedom after freedom. Christian churches are smashed and worshippers jailed; Xi has even bullied Rome into letting him choose Catholic bishops in China. Re-education camps house 1 million Uighers in a province teeming with hi-tech surveillance. Twelve million other Muslims suffer stepped-up repression and systematic abuses, notes Human Rights Watch. Buddhists deemed members of the Falun Gong movement pack prisons that provide involuntary "organ donors." READ MORE:
——————————————–
ARCTIC HEATWAVE CAUSES 12 BILLION TONS OF ICE 'TO VANISH IN 24 HOURS

'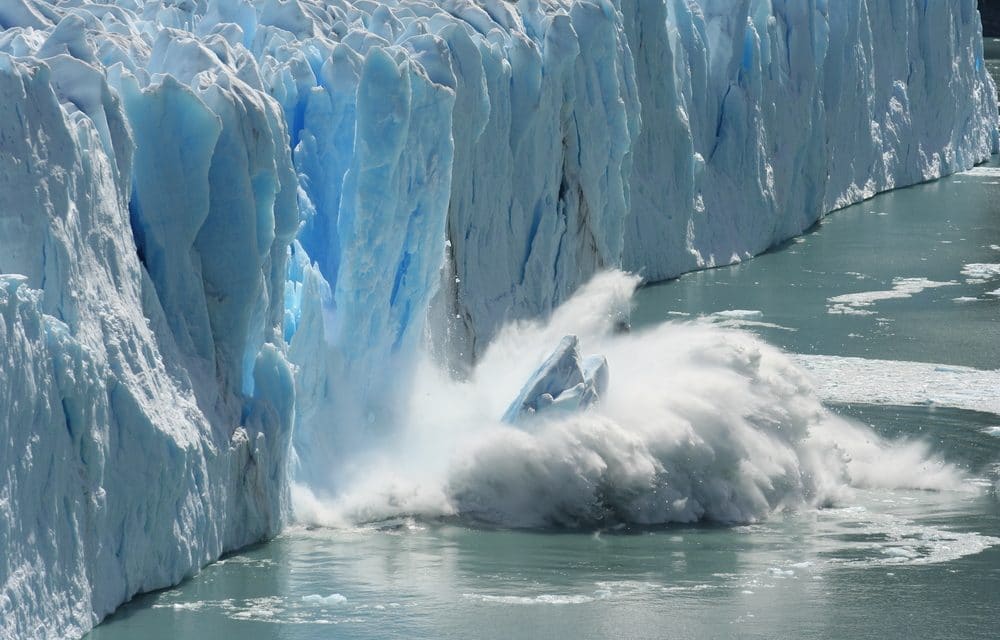 (The Sun) – A heatwave has melted half of the huge Greenland ice sheet to slush. This is the second melt event to affect the area this year and it is on its way to breaking the record for the most water loss from an ice sheet ever recorded. The melt event is well outside of the range of what is considered normal for this time of year as areas around the ice sheet have reached 22°C. The worst melt on record happened in 2012 and that incident involved 97% of Greenland's ice sheet experiencing some sort of melt.
Melting as extreme as this caused rivers to become so intense that they broke bridges in coastal towns. Sea levels rose by eight-tenths of a millimeter after the 2012 melt which saw 250billion tons of ice loss. Experts think that 248billion tons of ice has already been lost during this recent melt and there could be lots more to come. The melt has left pools of blue water all over the once pristine snow-covered surface and revealed grey ice that dates back to nearly 20,000 years ago.

READ MORE

:
——————————————–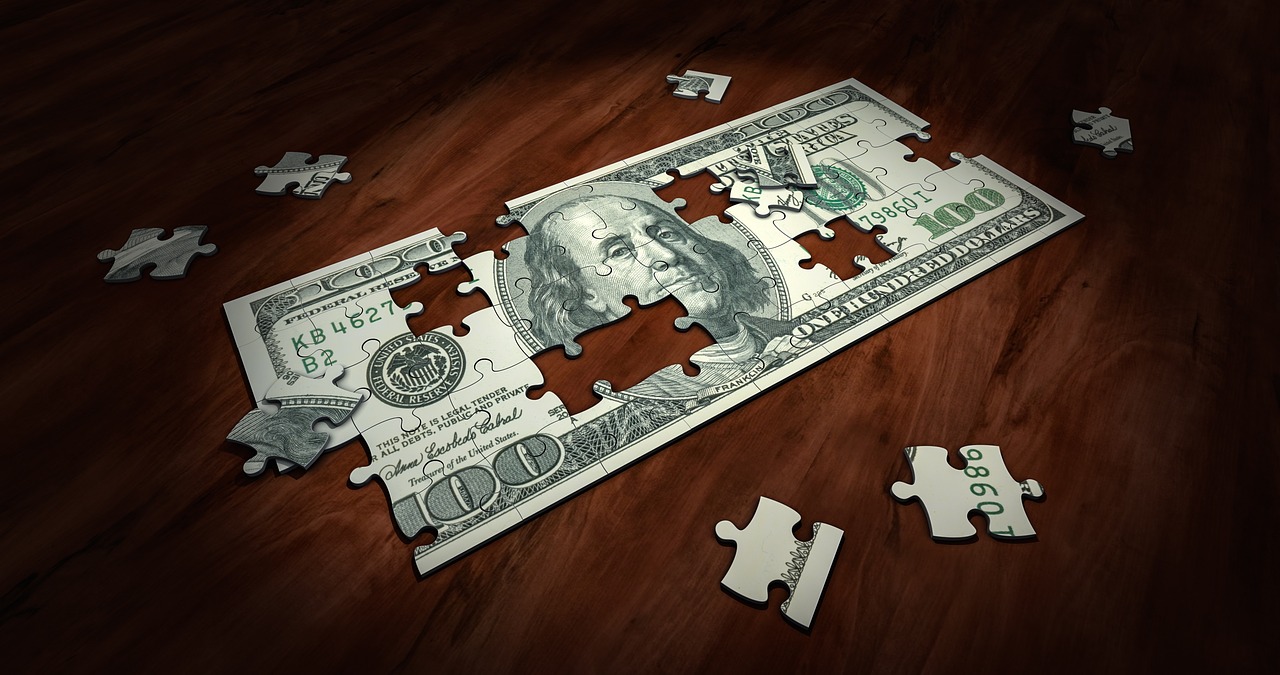 Volatility has returned to Wall Street in a major way, and many investors are extremely nervous right now.  In recent days we have seen a dramatic escalation in our trade war with China, and there is a lot of chatter that another stock market crash could be imminent.  When the Dow Jones Industrial Average plummeted 767 points on Monday, that definitely freaked a lot of people out, but then the Dow bounced back 311 points on Tuesday.  Some are taking this as a sign that things are going to be okay, but we need to remember that during any stock market crisis we would expect to see both large up days and large down days.  In fact, several of the largest single day stock market rallies in U.S. history happened right in the middle of the financial crisis of 2008.  So please don't think that the crisis is "over" just because stocks rise on a particular day.  This party is just getting started, and once it fully gets rolling nobody is going to be able to stop it. (

READ MORE…

)
——————————————–
X
X
X
U.S. farmers have never experienced a year quite like this.  During the first half of 2019, endless rain and unprecedented flooding were the major problems.  As a result of the incredibly wet conditions, millions of acres of prime farmland didn't get planted at all, and tens of millions of other acres are going to yield a lot less than usual.  Even without anything else happening, we were going to see farm bankruptcies soar to absolutely crazy levels, but now the Chinese government is essentially cutting off U.S. agricultural imports.  This will greatly depress the prices that U.S. farmers get for their crops, and so many farmers that were still hoping to squeeze out a profit for this year will be hit with a loss instead.  Ultimately, the truth is that 2019 is going to be a death blow for countless U.S. farmers that were barely hanging on financially after a string of really tough years.  Many will leave the industry entirely and never go back to farming again, and our nation will be worse off because of it. (

READ MORE…

)