This Happened On Planet Earth…Aug. 2019…End Times Signs

Published on Aug 21, 2019
 

Please Help Support This Ministry:

https://www.paypal.me/watchman1963

Cash App : $watchman1963 Please subscribe to my backup channel:

https://www.youtube.com/channel/UC4nc…

Current Events Linked To Biblical Prophecies. Everything is unfolding just as the bible foretold. Wars, Volcanic Eruptions, Earthquakes, Extreme Weather, Christian Persecution, Violence and more!
Matthew 24:3-14 3 Now as He sat on the Mount of Olives, the disciples came to Him privately, saying, "Tell us, when will these things be? And what will be the sign of Your coming, and of the end of the age?" 4 And Jesus answered and said to them: "Take heed that no one deceives you. 5 For many will come in My name, saying, 'I am the Christ,' and will deceive many. 6 And you will hear of wars and rumours of wars. See that you are not troubled; for all these things must come to pass, but the end is not yet.
7 For nation will rise against nation, and kingdom against kingdom. And there will be famines, pestilences,[b] and earthquakes in various places. 8 All these are the beginning of sorrows. 9 "Then they will deliver you up to tribulation and kill you, and you will be hated by all nations for My name's sake. 10 And then many will be offended, will betray one another, and will hate one another.
11 Then many false prophets will rise up and deceive many. 12 And because lawlessness will abound, the love of many will grow cold. 13 But he who endures to the end shall be saved. 14 And this gospel of the kingdom will be preached in all the world as a witness to all the nations, and then the end will come.
————————————————
U.S. Tensions: Australia To Sends Navy Ship To Persian Gulf as tensions mount

Published on Aug 21, 2019
 

U.S. Tensions: Australia To Sends Navy Ship To Persian Gulf as tensions mount Australia has said yes to an invite from the United States to join a coalition of countries that will deploy naval ships to the Strait of Hormuz. The coalition will protect oil tankers and cargo ships from any Iranian attack. Australian Prime Minister Scott Morrison has emphasized that his country's involvement will be "modest, meaningful and time limited." On Wednesday morning the Prime Minister said, "This [Iran's] destabilizing behavior is a threat to Australia's interests in the region. The government has decided that it is in Australia's national interest to work with our international partners to contribute. Our contribution will be limited in scope and it will be time bound."
————————————————
Watchman Report: The Strong Delusion

Published on Aug 22, 2019
 

Watchman Report: The Strong Delusion "And there will be signs in the sun, in the moon, and in the stars; and on the earth distress of nations, with perplexity, the sea and the waves roaring; men's hearts failing them from fear and the expectation of those things which are coming on the earth, for the powers of the heavens will be shaken. Then they will see the Son of Man coming in a cloud with power and great glory. Now when these things begin to happen, look up and lift up your heads, because your redemption draws near." – Luke

21:25

-28 Pastor Barry Stagner
————————————————
LATEST WORLD NEWS CLIPS – ARTICLES – THURSDAY AUGUST 22nd 2019
John 8:32 And ye shall know the truth, and the truth shall make you free
"My people are destroyed for lack of knowledge" (Hosea 4:6)
1Cor. 12:3 Wherefore I give you to understand, that no man speaking by the Spirit of God calleth Jesus accursed: AND THAT NO MAN CAN SAY THAT JESUS IS THE LORD, BUT BY THE HOLY GHOST.
THE TRIBULATION OF THE UNJUST (Those who have rejected Jesus Christ as their Saviour) IN THE BOOK OF REVELATION CHAPTER'S 6 to 22:
Rev. 3:10 Because thou hast kept the word of my patience, I also will keep thee from the hour of temptation, which shall come upon all the world, to try them that dwell upon the earth:
Luke 12:37 Blessed are those servants, whom the lord when he cometh shall find watching: verily I say unto you, that he shall gird himself, and make them to sit down to meat, and will come forth and serve them
so won't you accept Jesus now and be removed from that event and live forever with Jesus in the Family of God?
2 "(For he saith, I have heard thee in a time accepted, and in the day of salvation have I succoured thee: behold, now is the accepted time; behold, now is the day of salvation.)" (2nd Corinthians 2:6)
——————————————-
DAILY CHRISTIAN BIBLICAL QUESTIONS AND ANSWERS:
——————————————-
WHY DID GOD LET THIS HAPPEN?
QUESTION:    I know you must have answered this question before, but I cannot find the exact answer I am looking for on your website. When I talk to family, they always ask "why did God let this happen?" referring to tragedies and natural disasters. I would like to have an answer ready when people ask this. Could you address this? Thanks a lot.
ANSWER:    The simplest thing to do is remind them who's in control here. Paul called Satan the god of this age (2 Cor. 4:4) and John said,
"We know we are children of God but the whole world is under control of the evil one." (1 John 5:19)
God didn't create the world to have periodic natural disasters. These all came after sin was introduced into the world and are consequences we have to live with now, along with sickness, disease, wars, famine and other life threatening events.
Jesus said that the increase in frequency and severity of these disasters would be a sign that the end of the age is coming. It's one of the warning signs that it's time to get right with God before it's too late. The judgments that are coming will make the current disasters seem like the good old days.
WHY DOES GOD LET PEOPLE DIE?
QUESTION:    Why does God let people die? I know he has a reason for everything, but why?
ANSWER:    Two of the many consequences of sin coming into the world are sickness and death. Romans 5:12 says,
"Sin entered the world through one man and in this way death came to all men because all have sinned."
The worst part is that either one can strike anyone at any time, even innocent little babies. 1 John 5:19 tells us the whole world is under the control of the evil one. He's the responsible party here because he's the one who brought sin into the world. As long as there's sin in the world there will be sickness and death.
One day God will put an end to all this, but until then He has made it possible for us to overcome death. Jesus said,
"I am the resurrection and the life. He who believes in me will live, even though he dies, and whoever lives and believes in me will never die" (John 11:25-26).
Because of sin, life on Earth is temporary for everyone, and can come to an end at any time. But for believers, life with the Lord is eternal and will never end.
WHY CREATE PEOPLE WHO WILL DIE?
QUESTION:    I understand that God sees all past present and future. He knows those who will choose to live for him and those who will reject him, even before He creates them. Why would He create someone knowing that they will die and go to hell?
ANSWER:    God created mankind with the power and freedom to choose eternal life, which He gave His own life to provide for us. Then He gave all of us all the information we need and an entire lifetime in which to make our choice. He wants all of us to choose life, (2 Peter 3:9) but more than that He wants all of us to have the freedom to choose for ourselves.
It is true that He knows in advance how we'll choose.  But if He only allowed those He knew would choose eternal life to be born, where would the choice be?  And on what basis would they make their choice?  They would never see or experience any alternatives.
——————————————-
NEWS CLIPS OBTAINED FROM MANY SOURCES – INCLUDING

Tracking bible prophecy.org
Rapture Ready News
Prophecyupdate.Com
Main News Channels
End Times Headlines
Prophecyupdateblogspot.com
Stevequayle.com
Gracethrufaith.com
Nowtheendbegins.com
Other Christian Sites
(CLICK ON) LATEST DAILY NEWS CLIPS:
ISRAEL NEWS:
THE MIDDLE EAST PEACE PLAN IS "ANTI GOD" – (GOD WILL NOT ALLOW JERUSALEM TO BE DIVIDED).
ZECHARIAH 12:2-3
WORLD TERRORISM – WARS
GENERAL WORLD NEWS:
WORLD FINANCE:
MASSIVE EARTH CHANGES/EARTHQUAKES/VOLCANOES ETC:
2Chr. 7:13 If I shut up heaven that there be no rain, or if I command the locusts to devour the land, or if I send pestilence among my people;
2Chr. 7:14 If my people, which are called by my name, shall humble themselves, and pray, and seek my face, and turn from their wicked ways; then will I hear from heaven, and will forgive their sin, and will heal their land
CHRISTIAN AND RELIGIOUS WORLD NEWS:
Matt. 24:9 Then shall they deliver you up to be afflicted, and shall kill you: and ye shall be hated of all nations for my name's sake.
Matt. 24:10 And then shall many be offended, and shall betray one another, and shall hate one another
EXTRA WORLD – ALTERNATIVE NEWS:
————————————————-
WORLD – PROPHETIC NEWS ARTICLES PRESENTATION – THURSDAY AUGUST 22nd 2019
MIDDLE EAST AND WORLD WAR LOOMING THE BUILD UP TO PSALM 83  – ISAIAH 17 AND GOG OF MAGOG WARS EZEKIEL 38:
THE WHOLE WORLD IS UNSTABLE FINANCIALLY, POLITICALLY, PHYSICALLY, MORALLY, GODLY: – AND BECOMING MORE SO DAILY. (WE ARE IN THE BEGINNING OF SORROWS (MATT 24:8)
THE BIBLE STATES THAT IT WILL ONLY GET WORSE BEFORE THE START OF THE TRIBULATION OF MANKIND – (REVELATION 6)
Matt. 24:6 And ye shall hear of WARS AND RUMOURS OF WARS: see that ye be not troubled: for all these things must come to pass, but the end is not yet.
Matt. 24:7 FOR NATION SHALL RISE AGAINST NATION, AND KINGDOM AGAINST KINGDOM: and there shall be famines, and pestilences, and earthquakes, in divers places.
ISAIAH 17/PSALM 83:
THE DESTRUCTION OF DAMASCUS and
Muslim Countries in the Middle East will launch an attack on Israel
JEREMIAH 49:
PROPHECY OF ELAM – (Possible Attack on Iran's Nuclear Program
————————————————–
AUSTRALIA TO JOIN US MILITARY EFFORT TO PROTECT SHIPPING IN THE STRAIT OF HORMUZ
Wed 21 Aug 2019 10.41 AEST Last modified on Wed 21 Aug 2019 16.12 AEST
Troops, planes and warships to help guard strait in Middle East where tensions are flaring with Iran, but critics warn involvement could breach international law
US sailors keep watch on Iranian fast attack craft in the Strait of Hormuz. Australia will send troops, planes and warships to help guard shipping. Photograph: -/AFP/Getty Images
Australian forces will make a "modest, meaningful and time-limited" contribution to a United States-led mission in the Strait of Hormuz aimed at protecting freedom of navigation in the Gulf region.
Labor has supported the new mission as "appropriate", but critics are warning the involvement of Australia's military in the region could be seen as an "act of aggression" in breach of international law.
The prime minister, Scott Morrison, announced on Wednesday that Australia would send forces to the Middle East because "destabilising behaviour" in the Gulf was a threat to Australian interests.
"The government has been concerned over incidents involving shipping in the Strait of Hormuz over the past few months," Morrison said.
"This destabilizing behavior is a threat to our interests in the region, particularly our enduring interest in the security of global sea lanes.
"The government has decided it's in Australia's national interests to work with our international partners to contribute to an international maritime security mission … in the Middle East."
Morrison said about 15% of crude oil and 30% of refined oil destined for Australia came through the Strait of Hormuz, meaning instability in the region was also an economic threat that needed to be confronted.
"Freedom of navigation through international waters is a fundamental right of all states under international law," he said.
"All states have a right to expect safe passage of their maritime trade consistent with international law."
Australia has committed a frigate, surveillance and patrol aircraft and personnel to the Middle East as part of the US-led mission, known as the international maritime security construct (IMSC).
Australian defence force members will join the IMSC taskforce based in Bahrain, which hosts the US navy's central command and fifth fleet.
The defence minister, Linda Reynolds, said the Royal Australian Air Force would send a P-8A poseidon maritime surveillance aircraft to the region for one month before the end of 2019, while an Australian frigate would be present for six months from January.
"Australia's core interest in this mission is de-escalation," Reynolds said.
"The announcement today is clearly in Australia's national interest and we're very proud to be working with our allies and our friends to promote the global rules-based order and also the rule of law."
Labor's shadow minister for defence Richard Marles said the opposition supported the commitment on the basis that it was "tightly framed" around freedom of navigation for commercial shipping in the Gulf.
"This is an appropriate measure for Australia to take," Marles said.
The US and Iran have been engaged in brinkmanship in the Gulf since the US withdrew from the Iran nuclear deal in May 2018, after which the US announced a "maximum-pressure" strategy on Tehran.
Former secretary of the defence department, Paul Barratt, told the Guardian Australian involvement in potential military action in the Gulf could be illegal, and argued it was "very foolish for us to get involved in this provocative behaviour".
"This is an application of military force. There ought to be a debate in the parliament, and we ought not to engage in any activity that would foreseeably involve the use of military force without that debate."
In correspondence with the prime minister, Barratt, now president of Australians for War Powers Reform, argued that in the absence of any credible threat to Australia or an authorising resolution of the UN security council, any Australian involvement in attacks on Iran would be an act of aggression and therefore illegal.
"We appeal to you for a debate in our parliament on the growing tensions between the US and Iran, and steps which Australia could take to reduce them. Such a debate and a vote by all our elected representatives, and authorisation by the governor general, as the only person with the constitutional power to authorise the deployment of the ADF into international armed conflict, must be absolute prerequisites before any military action is undertaken."
In response to Barratt, assistant minister to the prime minister, Ben Morton, said the Australian government was deeply concerned by current tensions in the Middle East. "A deterioration in the situation would be counter to regional security, global trade and the best interests of Australia and the world. We have urged Iran to refrain from escalatory action."
Morton said the Australian government supported the Joint Comprehensive Plan of Action, "which serves the international community's interests in non-proliferation".
——————————————–
He doesn't mean an interior spiritual struggle, either. All the schools of Islamic jurisprudence agree that when a non-Muslim force enters a Muslim land, defensive jihad becomes the individual obligation of every Muslim (fard ayn) rather than a collective obligation of the entire umma, and need not be declared by anyone. Bulghah al-Salik li-Aqrab al-Masalik fi madhhab al-Imam Malik ("The Sufficiency of the Traveller on the Best Path in the School of Imam Malik,") says this: "Jihad in the Path of Allah, to raise the word of Allah, is fard kifayah [obligatory on the community] once a year, so that if some perform it, the obligation falls from the rest. It becomes fard ayn [obligatory on every Muslim individually], like salah and fasting, if the legitimate Muslim Imam declares it so, or if there is an attack by the enemy on an area of people."
A non-Muslim force has not entered Muslim land. All that happened was that the Indian government canceled Kashmir's special status. But as far as Maulana Abdul Aziz is concerned, that is tantamount to an invasion of Muslim land, and so jihad violence is now mandatory. Looking at the recent history of Jammu and Kashmir, it is clear that many Muslims already thought jihad violence was mandatory there. But jihadis, like the Qur'an itself, have never shied away from repetition.
A FIREBRAND cleric with links to Osama bin Laden has called on Islamic militants to wage war against Indian troops in Kashmir.
Outspoken Maulana Abdul Aziz has declared that jihad is now "mandatory" in the hotly-disputed region.
Speaking to The Times, the 59 year old branded Pakistan's current strategy in Kashmir a total failure.
He also demanded the country's prime minister Imran Khan free Islamists held in Pakistani jails and "open the border for our fighters" to strike Indian forces.
"Muslims in Kashmir are waiting for our help," said Aziz, who was close to Bin Laden and al-Qaeda, as well as the founder of the Taliban Mullah Omar.
"The current policy on Kashmir is weak. We have to respond to the Indian atrocities and the lockdown of the valley."
Under Azizi the Red Mosque in Islamabad became a haven for militants eventually sparking a bloody showdown with the Pakistani military in 2007.
He is now thought to be close to the Inter-Services Intelligence, which is Pakistan's powerful intelligence agency….
——————————————–
Reaction out of Moscow and Beijing was swift after the US revealed Monday that the Pentagon successfully tested a ground-launched cruise missile with a range of over 500km for the first time in a post-INF treaty world.
Russia warned of a new "costly arms race" which it says it's seeking to avoid. 
"The US has obviously taken a course towards escalation of military tensions. We won't react to provocations," Russia's deputy foreign minister, Sergei Ryabkov, told state news agency TASS. "We will not allow ourselves to get drawn into a costly arms race."
Interestingly, given the Pentagon test of a previously banned land-based intermediate cruise missile – which took place at a range in California on Sunday – came a mere 17 days after the final and formal US pullout of the landmark Intermediate-Range Nuclear Forces treaty, Ryabkov further said this was clear evidence that the United States had already been in breach of the treaty prior to its official end, given the technology development and extensive preparations that went in to such a test. 
Echoing past statements of Putin, Ryabkov also said that Moscow would not use such missile systems "if and when we get them, as long as the US does not deploy them anywhere in the world".
Meanwhile, Chinese foreign ministry spokesman, Geng Shuang, also slammed the test, warning of a new Cold War given the persistent US mentality. He said:
"This measure from the US will trigger a new round of an arms race, leading to an escalation of military confrontation."
He said international fallout from the test would have "serious negative impact" on the global security order. America must "let go of its cold war mentality" and "do more things that are conducive to …international and regional peace and tranquillity," Geng added.
Pentagon releases video of a land-based cruise missile test, the first test of its kind conducted since the U.S. pulled out of the Intermediate-Range Nuclear Forces Treaty earlier this month. https://t.co/B0cYb0qMPvpic.twitter.com/zCYZ8pF2KM
Chinese and Russian concerns are also drive by the fact that earlier this month US defense secretary Mark Esper said the US is seeking to station previously banned missiles in the Asian-Pacific region. He also in comments specifically invoked the 'Russian threat' as requiring a robust missile deployment. 
"Now that we have withdrawn, the Department of Defense will fully pursue the development of these ground-launched conventional missiles as a prudent response to Russia's actions," he said.
——————————————–
In what could potentially become a monumental roadblock in US-North Korea nuclear talks, despite all recent good-will expressed between Kim and Trump through exchange of "beautiful" letters, a major annual Japanese defense review seen by Japan's Yomiuri newspaper will say for the first time that Pyongyang likely already possesses warheads in the form of miniaturized nuclear weapons.
"It seems that miniaturization and warheads have already been realized," Japan's annual defense white paper — set to be approved in by mid-September — will say based on a draft copy seen by Yomiuri, among the country's largest national newspapers (according a rush translation of the breaking story) . 
While the previous year's white paper also indicated it was possible that North Korea had achieved miniaturization of nuclear warheads, this year's apparently will say it more definitively as a likely achieved fact.
And like prior years, the annual review lists North Korea 's military technological development as remaining a "serious and imminent threat".
It must be remembered that starting years ago, North Korea began publishing images of purported 'miniaturized' nukes, though little could be confirmed at the time.
Concerning Japan's more powerful neighbor China, the white paper is expected to denote "further expansion of Chinese military operations by sea and air forces in the Pacific Ocean," according to Yomiuri.
——————————————–
Four airstrikes against Iranian-backed Shi'ite militia bases in Iraq in the last month represent a new front that appears to be developing against these groups, however they remain shrouded in mystery. On Tuesday, an explosion destroyed munition storage near Balad Air base in Iraq. 
Israel's Channel 12 reported on the explosion. It is now clear that it could be a new front line, the report noted. The mysterious airstrikes have targeted storage of rockets and is aimed at groups backed by Iran. 
The first strikes hit Camp Ashraf and Amerli and the third struck Camp Falcon near Baghdad. The first two areas were not far from the Iranian border. These are sensitive areas and are associated with areas that militias seek to store their weapons, many of them stockpiled during the war on ISIS. However, it is not clear how the strikes were carried out; some media and locals have reported drones and others suggested it could be the F-35.
There has been complete silence in Israel regarding the air strikes, however, Prime Minister Benjamin Netanyahu was reportedly asked about them in Ukraine. Israel has warned in the past about Iranian entrenchment in Syria. Netanyahu said in July that the F-35 can reach Iran. Sumer News in Iraq has reported in Arabic that Netanyahu hinted Israel was behind the strikes. Al-Ain news reported that the base was linked to Ktaib Hezbollah, one of the militias in Iraq closely linked to Iran's Islamic Revolutionary Guard Corps.
In the recent alleged airstrikes the militias have been silent on blaming Israel, however, the US-led Coalition has said in the past they were not responsible. This comes in the context of US-Iran tensions in Iraq. In May and June there were several incidents of militias accused of firing rockets and mortars near US bases and near the US embassy. 
In the recent alleged airstrikes the militias have been silent on blaming Israel, however, the US-led Coalition has said in the past they were not responsible. This comes in the context of US-Iran tensions in Iraq. In May and June there were several incidents of militias accused of firing rockets and mortars near US bases and near the US embassy. 
——————————————–
Iran's regime is sending a second tanker in defiance of US sanctions to Syria's regime, according to an eye-popping report on the website of FoxNews.com on Tuesday.
"A tanker filled with Iranian oil is headed to Syria, in violation of American sanctions, Western intelligence sources tell Fox News," wrote Fox News Middle East correspondent  Trey Yingst.
The article reported that "The Bonita Queen loaded 600,000 barrels of crude oil on August 2 near the Iranian coast at Kharg Island.
Shortly after, the tanker was de-flagged by the country of St. Kitts and Nevis, fearing retaliatory U.S. sanctions."
According to the report, "The vessel is now headed to Dubai, where it will refuel before beginning a months-long journey around the horn of Africa, through the Mediterranean and to the shores of Syria."
The Fox News sources said that " the ship plans to meet two Syrian owned oil tankers in the Mediterranean later this year and conduct a ship to ship transfer of the crude oil."
The new attempt by the Islamic Republic of Iran to bust US sanctions on the Syrian regime comes on the heels of a court in the British territory of Gibraltor that rejected a request from the US not to release a seized  Iranian tanker.  
The British Royal Marines seized the Grace 1, now renamed Adrian Darya 1, last month because it was reportedly carrying its cargo of 2.1 million barrels of light crude oil to be delivered to Syria. The US had asked for the Grace 1 to be detained. After the British Royal Marines stopped the ship,  Iran retaliated by seizing a British ship. Tensions have been rising in the Persian Gulf and Gulf of Oman since May when the US threatened retaliation if Iran attacked the US or US allies. Since then six tankers have been sabotaged and the US has sought to secure the Straits of Hormuz against threats with the aid of the UK and Bahrain. There has been increasing rhetoric from Iran and threats by IRGC fast boats, that could lead to conflict. A US drone was downed in June and the US contemplated air strikes.
Tehran denied that The Grace 1 planned to transfer oil to Syria.
Fox News wrote that the new "transfer would be an additional violation of American sanctions since the U.S. Treasury Department already sanctioned the two Syrian tankers in March of this year. The tankers, named the Kader and the Jasmine, are both scheduled to meet the Bonita Queen to assist with the transfer."
The Jerusalem Post reported, in June, that Germany's federal intelligence said on Thursday in its new report on security threats that Iran's regime worked to obtain equipment for its nuclear program that could be used for weapons of mass destruction.
——————————————–
IRAN: 'ISRAEL SHOULD BE ANNIHILATED…

'
His name is Ali Khamenei, and he has a lot to say about Jews. With the return of Iran to the world scene, he will emerge as the symbol of hate like never before.
One of the constants of the Iranian revolution has been its eliminationist rhetoric toward Israel, which has continued unabated in the wake of the nuclear deal. 
On August 25, the unfortunate Hammond had the rug snatched out from under his "more nuanced" comment by Hussein Sheikholeslam, who is the foreign affairs adviser to Ali Larijani, a former nuclear negotiator and the current speaker of the Iranian parliament. (In 2009, Larijani openly defended his country's state doctrine of Holocaust denial before a stunned audience at the annual Munich Security Conference, which included Germany's foreign minister.) "Our positions against the usurper Zionist regime have not changed at all," Sheikholeslam declared. "Israel should be annihilated and this is our ultimate slogan."
There are two ways to interpret this comment. One is the domestic consumption theory, which holds that such fulminations are intended to reassure a domestic audience that Iran will not waver on matters of fundamental principle. The other is to accept these statements at face value; in particular, Sheikholeslam's assertion that the goal of annihilating Israel is "our ultimate slogan."
"Ultimate" is the operative word. "We should not be satisfied with what we have [the Islamic Revolution] within our borders; we should not think we are done," declared Supreme Leader Ayatollah Ali Khamenei in a Qods (Jerusalem) Day speech. "As long as this stinking wound and infected gland called 'the Israeli Government' is in the heart of Islamic territories, we cannot feel we have won."
This speech is one of many pontifications on the subject of Zionist ignominy collected in Palestine, a 416-page book issued by Khamenei shortly after Secretary Kerry and Iranian Foreign Minister Javad Zarif shook hands over the nuclear deal. The shrillness of its rhetoric is closely modeled on the ravings of Nazi leaders like Hitler, Goebbels, and Julius Streicher, replete with the gruesome imagery of bodily infection and the odor of decay. Behind it, however, lies the core mission of Iran's Islamic Revolution.
Over and over again, Khamenei's writings and speeches underline the centrality of defeating Zionism to the Islamic Revolution. "Palestine is the most important issue in the Islamic world. No other international issue is more important than Palestine in the world of Islam," he told an audience at the shrine of the Islamic Republic's founder, Ayatollah Ruhollah Khomeini.
"Palestine is not a strategic but a belief issue," said Khamenei in another address. "It is about a heart connection. It is a religious issue." And again, "Without winning the battle of Palestine, our victory is incomplete. Since the first days of his mission and struggle in Iran, our deceased great imam[Khomeini] gave the first priority to the issue of Palestine." And again,
Israel is a malignant cancer gland that needs to be uprooted. In contrast to what shallow people believe, it is not impossible to defeat Israel and the United States. Superpowers have come and gone throughout history. Materialistic powers are neither everlasting nor infinite. Yesterday, there was a power called the Soviet Union. It was one of the superpowers, but it no longer exists. A similar historical contemporary [sic] change is still before us.
What, then, can we conclude? First, that Iran does not perceive its enmity towards Israel as an inter-state conflict—only Western politicians and diplomats see it that way—but as a battle against an adversary that dates back to the days of the Prophet Muhammed. 
In that regard, asking or expecting Iran to recognize Israel is an absurdity; it would be the equivalent of demanding that the Iranians eschew the entire Islamic revolution. The integrity and purpose of Khomeini's revolution, and not the fantasy of "domestic consumption," is what explains the continuing stream of anti-Semitic, eliminationist rhetoric from Tehran. It will end only when the regime behind it is no more.
——————————————–
The Palestinian Authority is following Tehran in seeking to destroy the Jewish state, Israel's Ambassador to the UN Danny Danon told the United Nations Security Council on Wednesday.
"As Tehran openly calls for Israel's destruction, Ramallah uses other means to undermine the Jewish State's right to exist," Danon said.
He referred to a statement made by PLO Ambassador to the UN, Ibrahim Khraishi, to the UN in Geneva last week, when he revived the charge that "Zionism is racism."
"This despicable language exposes the Palestinian Authority's antisemitism, as it continues to incite hatred among its people against Jews and the Jewish State," Danon said. "Both Tehran and Ramallah's extremism are increasingly at odds with the growing sentiment among Arabs that Israel is, and will continue to be, a part of this region."
He warned that the PA was trying to prevent normalized ties between Israel and its Arab neighbors.
"Just two weeks ago, the Islamic Republic announced that they were increasing their financial backing of Hamas from $6 million dollars to $30 million dollars a month," Danon said.
But "Tehran is succeeding in one key respect: Bringing Israel closer to its Arab neighbors," Danon went on, noting that behind closed doors, Arab leaders admit that Iran is the main threat to the region.
"Our Arab neighbors understand that Israel is the leading force in the fight against radicalism and terrorism. And more and more Arab countries are forging new ties with Israel," Danon said. "An unprecedented wave of normalization is sweeping the region, as Israel continues to develop and improve relations with our Arab neighbors."
The foundation of that new relationship is the understanding that Israel has a right to sovereignty, he continued, painting the Palestinian leadership as one of the few regional governments that does not want to forge ties with Israel. 
——————————————–
It's no coincidence that Communists killed more than 100 million people, not including their wars.
By the way, young people are not taught about the evils of the Left, only its myths. They do not believe there were gigantic atrocities in the Lenin-Stalin Soviet Union, nor Mao's China. Socialism is good! Everyone is better off under socialism. Everyone is Equal.
Equality is the magic word. Since it does not and cannot exist, it is is a license for total state power. After all, some people are smart, some stupid. Some good looking, some ugly. Some creative, some dull. Some hard working, some lazy. Some athletic, some couch potatoes.
According to the Left, private property and the free market are evil, not the sources of prosperity and civilization itself. The family is the ultimate evil, since is the ultimate source of inequality. That's why Karl Marx called for its abolition.
The key fact about the human race is our radical inequality, said Mises. Without it, there could be no division of labor, no social cooperation, no market. There could be no liberty, because liberty depends on the ability of people to exercise without hindrance their unequal talents.
It's more than ironic that Leftists call us fascists and Nazis, since fascism had its origins in communism and socialism, and Nazism was National Socialism. Both Mussolini and Hitler denounced the free market and all it stands for.  But then, Leftists never tell the truth.
Where did this poison originate? Not so much in the ancient world, though it had its advocates there too. One Greek myth talked about the ruler Procrustes, who would force visitors to sleep in his iron bedstead. If you were too tall, he'd have your feet chopped off. If too short, he'd have you stretched on the rack. It's still a good summary of egalitarianism.
The birth of modern Leftism was the French Revolution, with its wars, conscription, egalitarianism, mass deaths, and total state. Defeated, it rose again in Communist Marxism, the Russian Revolution, and all its despicable offspring.
Yet Marx's idea of a proletarian revolution proved ridiculous and impossible. The attempt to put this idea into practice in Soviet Russia led to terror and mass murder that staggered the world. Far more effective was Cultural Marxism, originated by mostly German Communists in the 1930s, who moved like a plague to the United States in the 1940s. Putting aside direct efforts to revolutionize the means of  production, they focused on destroying bourgeois culture—the family and Christianity especially—as the path to power.
——————————————–
What are we supposed to think when rather large earthquakes start happening in places that aren't supposed to have large earthquakes? 
2019 has been quite a year for seismic activity already, and I understand that we should expect to see earthquakes in diverse places, but if someone told me that the U.S. was just hit by a significant quake one of the last places that I would check would be Kansas.  The state of Kansas is certainly known for a lot of things, but earthquakes are not one of them, and that is why what we just witnessed is so startling. 
According to the Kansas City Star, one county in central Kansas alone has been hit by 11 quakes within the past five days…
A county in central Kansas experienced a pretty shocking uptick in seismic activity last week — 11 earthquakes in five days.
It started with a magnitude-2.4 earthquake Wednesday morning just 2 ½ miles southwest of Hutchinson, Kansas, in Reno County, according to the United States Geological Survey.
There would be 10 more before the week was out.
The biggest one of the group hit on Friday morning.  It was originally reported to be a magnitude 4.2 quake, but it was later downgraded to magnitude 4.1.
Due to the geology of the region, earthquakes in the middle of the country are often felt more acutely, and this particular earthquake was powerful enough to shake things off the shelves of people's homes…
Tim Black, who lives in Hutchinson, told the TV station his house shook and things fell off the walls. And Hutchinson resident Alice Hinnen said things fell off shelves in her home. She said she has felt earthquakes before, but this is the strongest one yet.
KWCH said people across Kansas felt this earthquake. "We've heard reports from people as far away as Topeka, Hays, Arkansas City, and into northern Oklahoma," the station said on its website.
Further south, Oklahoma has experienced even more earthquakes than Kansas has over the past seven days.  Overall, there has been a total of 65 earthquakesbetween the two states over the past week.
That definitely isn't normal, and we should keep a close eye on this.
Meanwhile, we are also seeing more unusual seismic activity out on the west coast.  In fact, a magnitude 5.4 earthquake just hit the Cascadia Subduction Zone just off the coast of Oregon…
The magnitude 5.4 temblor struck at 8:23 a.m. more than 200 miles west of Coos Bay, according to the U.S. Geological Survey. The quake hit at a depth of roughly 7 miles.
Earthquakes are not uncommon in the area, which sees frequent seismic activity as tectonic plates meet and shift and crumble under one another. The Cascadia Subduction Zone, a series of faults that runs parallel to the coast from Northern California to British Columbia, is expected to produce a massive quake that could devastate the region.
It is always alarming whenever a quake rattles the Cascadia Subduction Zone, because scientists tell us that someday a monster event will produce a giant tsunami that will wipe out coastal areas up and down the west coast.  For much more on this, please see my previous article entitled "You Have Been Warned: Experts Tell Us That A Cascadia Subduction Zone Earthquake And Tsunami Will Destroy Everything West Of Interstate 5".
But more than anywhere else, I am deeply concerned about the California coastline right now.
According to Earthquake Track, there have been 2,801 earthquakes of at least magnitude 1.5 in the state of California within the past 30 days.
If the earthquakes remain small, that won't be too much of a problem.
But one day the "Big One" is going to hit, and all of our lives will instantly change.
Of course many Californians like to mock the idea that the "Big One" is coming, but physicist Michio Kaku recently told CBS News that it is actually "way overdue"…
"We're playing Russian roulette with Mother Nature," said physicist Michio Kaku, CBS News reported.
"You realize the last big earthquake to hit the L.A. segment of the San Andreas fault was 1680," Kaku said, according to the network. "That's over 300 years ago. But the cycle time for breaks and earthquakes on the San Andreas fault is 130 years, so we are way overdue."
I have been thinking about the coming California earthquake a lot today.  The people living there have been warned over and over again, and they know the risks.
And only 13 percent of all California homeowners actually have earthquake insurance.
So when they lose their homes, they are really going to lose their homes.
Our planet is rocking and rolling, and the warning signs are very clear.  Let us hope for the best, but the truth is that Californians are already living on borrowed time, and eventually there will be no more grace period.
——————————————–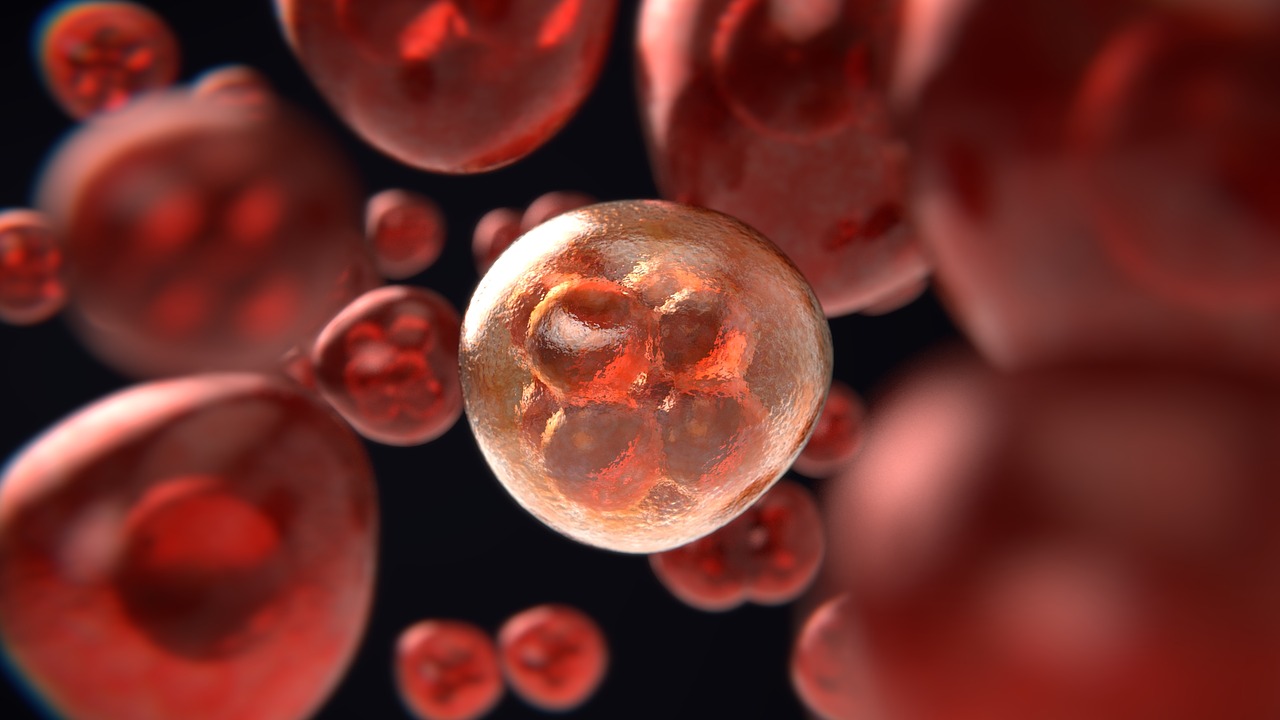 Some of the things that are being done in the name of "scientific research" are almost too horrifying to talk about.  But it is vitally important that we shine a light on these practices, because most Americans don't realize what is really going on. Normally when we talk about crime, the primary focus is on the drug abuse and violence in the urban areas of our major cities.  But the truth is that often the worst crimes are committed by "doctors", "scientists" and "researchers" wearing white lab coats.  The experiments that I am about to share with you are incredibly disgusting, and I apologize for this in advance, but the only way that they will stop is if they are fully exposed.  And since these experiments are funded by our tax dollars, the nation as a whole will ultimately be held accountable for the great evil that is taking place. (

READ MORE…

)
——————————————–
No matter what happens with the U.S. economy, most of the credit or the blame is going to go to President Trump.  And now that the U.S. economy appears to be headed for big trouble, the mainstream media is salivating over what this could mean for Trump's chances of winning in 2020.  Within the past few days, the New York Times, the Washington Post, CNN, MSNBC and Fox News have all run stories about Trump and the economy, and they are all perpetuating the false premise that presidents should be held accountable for how the economy performs.  As I have repeatedly reminded my readers, the truth is that U.S. presidents generally have relatively little control over the direction of the economy.  In our system, it is the central planners at the Federal Reserve that primarily direct our economy, and so most of the credit or the blame for our economic performance should go to them.  And the truth is that even President Trump realizes this.  He understands that the Federal Reserve has control over key economic tools that he does not, and that is one of the reasons why he is so frustrated right now.  The Fed is not running things the way that he would run them, and he realizes that this could severely hurt his chances of winning the next election. (

READ MORE…

)