Trump threatens Iran w/ OBLITERATION by overwhelming force-Cold War 2.0 Russian Warship in Cuba

Published on Jun 26, 2019
 

You will hear the following Headlines in this Broadcast: -Trump threatens Iran with 'OBLITERATION' by 'overwhelming force' if it attacks 'anything American' -Iran see Donald Trump move as 'act of war' – conflict 'more likely' than diplomacy -Advanced Russian warship enters Havana harbor -NATO calls on Russia to destroy new missile, warns of response -U.S. Kicks Off 19-Nation War Games Drills in Ukraine -Russia warns of repeat of 1962 Cuban missile crisis -Putin's missiles could reach US coast in 6 minutes from Cuba warship
————————————————–
Russia defends Iran in Jerusalem – TV7 Israel News 26.06.19

Published on Jun 27, 2019
 

Today's top stories 26.06.19; 1) The U.S.-led "Economic Workshop" in Bahrain is set to conclude this evening, after two-days of intensive discussions regarding the economic dimension of President Donald Trump's so-called "deal of the century." 2) The trilateral summit of the Russian, American and Israeli National Security advisers concluded in Jerusalem yesterday – in what a senior Israeli official referred to as "a historic meeting that highlighted significant role Israel plays in resolving the challenges of this region for the sake of a brighter future." 3) The United States is warning the Islamic Republic that Washington will ratchet up its efforts against Tehran, until the time when the Ayatollah regime is ready to return to the negotiating table.
————————————————–
Amir Tsarfati: Middle East Update, June 25, 2019

Published on Jun 26, 2019
 

Amir discusses the recent developments in the Persian Gulf, Israel, Syria and shares about an exciting ministry in Bath, England! Tikvah is a 6 week discipleship program that has been established in Bath, England to provide a compassionate and engaging environment where Israeli young adults experience the mercy and grace of God, spiritual restoration, and hope. We have a three-fold mission of the Tikvah discipleship ministry from Isaiah 49:5-6: To Gather, Restore and Raise Up Israeli young adults for all that God has planned and purposed for them.
————————————————–
LATEST WORLD NEWS CLIPS – ARTICLES – THURSDAY JUNE 27th 2019
DAILY SCRIPTURE:
1Th. 5:3 For when they shall say, Peace and safety; then sudden destruction cometh upon them, as travail upon a woman with child; and they shall not escape
Luke 11:29 And when the people were gathered thick together, he began to say, This is an evil generation: they seek a sign; and there shall no sign be given it, but the sign of Jonas the prophet
John 8:32 And ye shall know the truth, and the truth shall make you free
"My people are destroyed for lack of knowledge" (Hosea 4:6)
1Cor. 12:3 Wherefore I give you to understand, that no man speaking by the Spirit of God calleth Jesus accursed: AND THAT NO MAN CAN SAY THAT JESUS IS THE LORD, BUT BY THE HOLY GHOST.
THE TRIBULATION OF THE UNJUST (Those who have rejected Jesus Christ as their Saviour) IN THE BOOK OF REVELATION CHAPTER'S 6 to 22:
TRIBULATION IS COMING AND THE REMOVAL OF THE CHURCH IS IMMINENT.
THE GREAT "DECEPTION" IS READY TO BE IMPLEMENTED BY THE ONE WORLD GOVERNMENT. ARE YOU READY FOR JESUS CHRIST RETURN
Rev. 3:10 Because thou hast kept the word of my patience, I also will keep thee from the hour of temptation, which shall come upon all the world, to try them that dwell upon the earth:
Luke 12:37 Blessed are those servants, whom the lord when he cometh shall find watching: verily I say unto you, that he shall gird himself, and make them to sit down to meat, and will come forth and serve them
so won't you accept Jesus now and be removed from that event and live forever with Jesus in the Family of God?
2 "(For he saith, I have heard thee in a time accepted, and in the day of salvation have I succoured thee: behold, now is the accepted time; behold, now is the day of salvation.)" (2nd Corinthians 2:6)
——————————————-
DAILY CHRISTIAN BIBLICAL QUESTIONS AND ANSWERS:
——————————————-
PROPHETIC DREAMS
QUESTION:    What does the Bible say about dreams? How are they important, in both prophetic and "day-to-day" purposes?
ANSWER:    There are several instances of dreams serving as messages from God in the Bible. For instance, Jacob's son Joseph had 2 prophetic dreams. Later, Pharaoh and two of his officials had dreams that Joseph interpreted. Nebuchadnezzar also had two that Daniel interpreted for him and Joseph of Nazareth had several in connection with the Lord's birth. The Magi were also warned in a dream to stay away from Herod upon leaving Bethlehem. And there are other examples.
Quoting Joel, Peter said that in the last days young men would see visions and old men would dream dreams. (Acts 2:17)
So there is periodic mention of dreams being messages from God in both the Old and New Testaments. But that's not to say that all or even most dreams are messages from God. In fact those that are appear to be quite rare. From the Bibles' descriptions it seems that each person who had a dream of that sort knew it was a special message, and in those cases when they weren't able to understand it, God sent someone to interpret it for them.
It's important to remember that when God sent someone, He provided them with credentials. Joseph had demonstrated his ability with the Baker and the Wine Steward before he interpreted Pharaoh's dream, and Daniel revealed Nebuchadnezzar's dream to him even though its contents had been kept secret. And both men gave all the credit to God.
DREAMING DREAMS AND SEEING VISIONS
QUESTION:    My question is about Joel 2:28. I hear many people today claiming that the Lord has spoken to them through dreams and visions about how these end times are going to play out and how we need to prepare with food and arming ourselves. When I asked one of these persons to give me Bible verses to back this up they beat around the bush and I really didn't get a verse of scripture. There are so many people claiming that they are getting words from the Lord with this method that I feel left out! The only Word I get from The Lord is in the Bible. So are they right and can this verse of scripture be used to back them up?
ANSWER:    The context of Joel 2:28-32 is a warning to Israel telling them what to expect as the Day of the Lord draws near. To learn what the Church should expect we should look in the New Testament, because Israel and the Church have different destinies where the End of the Age is concerned.
Jesus said when we see all these things (signs of the end of the age) begin to take place we should stand up and lift up our heads because our redemption is drawing near (Luke 21:28). He also promised to keep true believers from (out of) the hour of trial that's coming upon the whole world to test those who live on the earth (Rev. 3:10). Paul said Jesus will rescue (deliver) us from (the time and place of) the coming wrath (1 Thes. 1:10) because we're not appointed to suffer wrath (1 Thes. 5:9). (The parenthetical inserts reflect the literal meaning of the original language.)
God's word should always be given more weight than the dreams and visions some people claim to have. I haven't found anything in the New Testament to support the idea that the Church should "hunker down" and be prepared to defend ourselves in the days ahead.
————————————–
NEWS CLIPS OBTAINED FROM MANY SOURCES – INCLUDING

Tracking bible prophecy.org
Rapture Ready News
Prophecyupdate.Com
Main News Channels
End Times Headlines
Prophecyupdateblogspot.com
Stevequayle.com
Gracethrufaith.com
Nowtheendbegins.com
Other Christian Sites
(CLICK ON) LATEST DAILY NEWS CLIPS:
ISRAEL NEWS:
THE MIDDLE EAST PEACE PLAN IS "ANTI GOD" – (GOD WILL NOT ALLOW JERUSALEM TO BE DIVIDED).
ZECHARIAH 12:2-3
Zech. 12:2 Behold, I will make Jerusalem a cup of trembling unto all the people round about, when they shall be in the siege both against Judah and against Jerusalem.
Zech. 12:3 And in that day will I make Jerusalem a burdensome stone for all people: all that burden themselves with it shall be cut in pieces, though all the people of the earth be gathered together against it
I AM GOING TO MAKE JERUSALEM A CUP THAT SENDS ALL THE SURROUNDING PEOPLES REELING … Zech. 12:2
God is in control, and He told the nations the consequences of dividing the Promised Land and declaring peace and safety on their own terms (Joel 3:1-2; I Thess. 5:3)
WORLD TERRORISM – WARS
GENERAL WORLD NEWS:
WORLD FINANCE:
MASSIVE EARTH CHANGES/EARTHQUAKES/VOLCANOES ETC:
2Chr. 7:13 If I shut up heaven that there be no rain, or if I command the locusts to devour the land, or if I send pestilence among my people;
2Chr. 7:14 If my people, which are called by my name, shall humble themselves, and pray, and seek my face, and turn from their wicked ways; then will I hear from heaven, and will forgive their sin, and will heal their land
CHRISTIAN AND RELIGIOUS WORLD NEWS:
Matt. 24:9 Then shall they deliver you up to be afflicted, and shall kill you: and ye shall be hated of all nations for my name's sake.
Matt. 24:10 And then shall many be offended, and shall betray one another, and shall hate one another
EXTRA WORLD – ALTERNATIVE NEWS:
————————————————-
WORLD – PROPHETIC NEWS ARTICLES PRESENTATION – LATEST WORLD NEWS CLIPS – ARTICLES – THURSDAY JUNE 27th 2019
MIDDLE EAST AND WORLD WAR LOOMING THE BUILD UP TO PSALM 83  – ISAIAH 17 AND GOG OF MAGOG WARS EZEKIEL 38:
THE WHOLE WORLD IS UNSTABLE FINANCIALLY, POLITICALLY, PHYSICALLY, MORALLY, GODLY: – AND BECOMING MORE SO DAILY. (WE ARE IN THE BEGINNING OF SORROWS (MATT 24:8)
THE BIBLE STATES THAT IT WILL ONLY GET WORSE BEFORE THE START OF THE TRIBULATION OF MANKIND –

(REVELATION 6

)
Matt. 24:6 And ye shall hear of WARS AND RUMOURS OF WARS: see that ye be not troubled: for all these things must come to pass, but the end is not yet.
Matt. 24:7 FOR NATION SHALL RISE AGAINST NATION, AND KINGDOM AGAINST KINGDOM: and there shall be famines, and pestilences, and earthquakes, in divers places.
ISAIAH 17/PSALM 83:
THE DESTRUCTION OF DAMASCUS and
Muslim Countries in the Middle East will launch an attack on Israel
JEREMIAH 49:
PROPHECY OF ELAM – (Possible Attack on Iran's Nuclear Program
————————————————–
LATEST WORLD NEWS CLIPS (

IRAN

RELATED)
———————————————
IRAN DEMANDS US WITHDRAWS ALL AMERICAN FORCES FROM MIDDLE
Iranian Foreign Minister Mohammad Javad Zarif has demanded the United States pulls its troops out of the Persian Gulf region, according to reports. Zarif argued that the move would be "fully in line" with the interest of America and the world.
The Minster made comments on his official Twitter account on Monday, which came as U.S.-Iran tensions continue to escalate, stemming from Tehran's decision to shoot down an American drone. Ian last week warned they are ready for war as the countries come closer to military conflict.
"[U.S. President Donald Trump] is 100% right that the US military has no business in the Persian Gulf. Removal of its forces is fully in line with interests of the US and the world," Zarif wrote.
He added that the Trump administration "is not concerned with US interests — they despise diplomacy, and [have a] thirst for war." President Donald Trump has, since May, approved an additional 2,500 American troops to the Middle East.TRENDING: Iran Demands US Withdraws ALL American Forces From Middle East According to Breitbart: Before his decision, there were an estimated 70,000 American troops deployed to the region, including about 5,200 in Iraq and 2,000 in Syria, the Associated Press (AP) reported in May.
The Trump administration has begun to withdraw some troops from Syria, but it plans to leave a residual force to combat the lingering Islamic State (ISIS/ISIL) threat and Iran. The Islamic Republic maintains a presence in Syria in support of the Russian-backed dictator Bashar al-Assad. In Iraq, American troops are already on heightened alert stemming from the threat posed by Iran-allied Shiite militias in the country.
He added that the Trump administration "is not concerned with US interests — they despise diplomacy, and [have a] thirst for war." Presdient Donald Trump has, since May, approved an additional 2,500 American troops to the Middle East.TRENDING: Iran Demands US Withdraws ALL American Forces From Middle East According to Breitbart: Before his decision, there were an estimated 70,000 American troops deployed to the region, including about 5,200 in Iraq and 2,000 in Syria, the Associated Press (AP) reported in May.
The Trump administration has begun to withdraw some troops from Syria, but it plans to leave a residual force to combat the lingering Islamic State (ISIS/ISIL) threat and Iran. The Islamic Republic maintains a presence in Syria in support of the Russian-backed dictator Bashar al-Assad. In Iraq, American troops are already on heightened alert stemming from the threat posed by Iran-allied Shiite militias in the country.
U.S.-led world powers, the Trump administration reimposed sanctions suspended under the accord as part of an unprecedented wave of restrictions currently choking the Iranian economy.
————————————————–
2019 COULD BE THE YEAR THAT A WAR WITH IRAN CHANGES EVERYTHING, AND 2 KEY DEADLINES LOOM WITHIN THE NEXT 2 WEEKS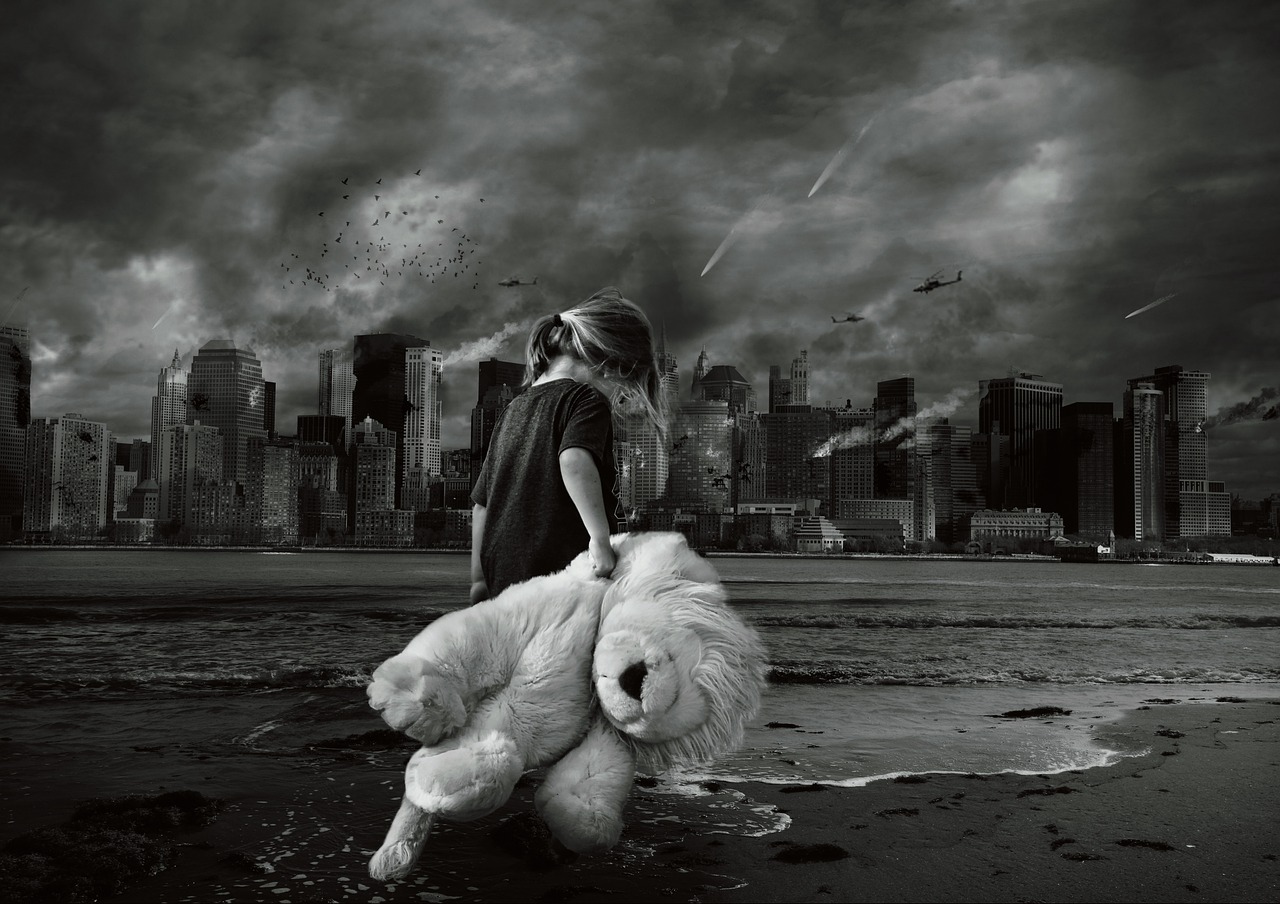 Negotiations with Iran are over before they could even take place.  After President Trump and Iranian leadership exchanged more insults on Tuesday, the Iranians declared that the "channel of diplomacy" is now closed "forever".  Of course anything is possible in the future, but for now it appears that any possibility of a diplomatic solution is completely dead, and the clock is ticking because two exceedingly important deadlines are coming up within the next two weeks.  President Trump and Israeli Prime Minister Benjamin Netanyahu have both made it incredibly clear that they do not want Iran to possess nuclear weapons, and Iran's nuclear program is about to pass a critical threshold.  Diplomatic negotiations were the only alternative to military action, and now it seems that military action is the only option left on the table.  That means that we could literally be counting down the days before missiles start flying back and forth, and it will be a war that is far more terrible than we are being told by the mainstream media.
The Trump administration seems to believe that the new economic sanctions that they just hit Iran with will alter the situation, but the truth is that they aren't going to really add much of anything to the economic sanctions that were previously imposed.
In response to these new sanctions, Iranian President Hassan Rouhani accused President Trump of suffering from "mental retardation"…
Iranian President Hassan Rouhani blasted the sanctions against Iran's supreme leader, Ayatollah Ali Khamenei, as "outrageous and idiotic," noting the 80-year-old Shiite cleric has no plans to ever travel to the USA. In remarks broadcast on Iranian state television, Rouhani said the White House suffers from "mental retardation."
….Iran's very ignorant and insulting statement, put out today, only shows that they do not understand reality. Any attack by Iran on anything American will be met with great and overwhelming force. In some areas, overwhelming will mean obliteration. No more John Kerry & Obama!
That is quite a vague red line that President Trump has now established, and it means that it isn't going to take very much at all to start a war between the United States and Iran.
When the press later asked Trump about a potential exit strategy if war with Iran does erupt, Trump responded by saying "I don't need exit strategies"…
Trump returned to the subject of Iran during an event in the Oval Office on Tuesday, reiterating his commitment that his administration would not allow Tehran to obtain nuclear weapons. Asked whether he had an exit strategy should a conflict arise with Iran, the president responded, "I don't need exit strategies."
So what does that mean exactly?
Is he saying that an exit strategy wouldn't be necessary because Iran would be bombed off the map?
When President Trump called off the airstrikes against Iran at the last minute and talked about the potential for negotiations, many were hopeful that a peaceful solution could be achieved.  But if you are seeking to negotiate with someone, it is probably not a good idea to slap the foreign minister from the other country with personal economic sanctions.  For the Iranians, this was apparently the final straw…
"You say you really want to hold talks with us but at the same time you're saying that you want to boycott and sanction our foreign minister, so you're lying," Rouhani said.
Iranian Foreign Ministry spokesman Abbas Mousavi said on Twitter that the latest sanctions will result in "closing (the) channel of diplomacy forever," according to Iranian state-run television Press TV.
Not that negotiations with the Iranians would have yielded anything anyway.  But we must find some way to avoid World War III, because a war with Iran would unleash global chaos that the United States is simply not prepared to handle.
Unfortunately, President Trump is currently surrounded by war hawks, and he appears to be completely convinced that he does not need congressional approval before going to war with Iran…
During a portion of an interview with Hill.TV released on Monday, President Trump said he doesn't need approval from Congress before launching strikes against Iran.
Trump said, "I like the idea of keeping Congress abreast, but I wouldn't have to do that."
Actually, the U.S. Constitution is very clear on the matter.
Just because the Constitution has been ignored by previous presidents does not mean that it is not binding.
And there is a move in Congress right now that could potentially stop a war with Iran.  Surprisingly, Senate Majority Leader Mitch McConnell says that he may actually allow a vote on a "bipartisan amendment" that would "block funding for military action against Iran"…
Senate Majority Leader Mitch McConnell (R-Ky.) on Tuesday said he's willing to vote on a controversial amendment that would require Congress to approve any military action against Iran, but warned colleagues it could signal disunity in Washington to a foreign adversary.
McConnell said he's open to voting on a bipartisan amendment sponsored by Sens. Tim Kaine (D-Va.) and Tom Udall (D-N.M.) that would block funding for military action against Iran without prior congressional approval.
Of course Trump could just veto anything that gets pushed through Congress, and there would not be enough votes to override his veto.
However, the Constitution still says that President Trump must get congressional approval before going to war, and nothing is going to change that.  If Trump chooses to disregard the Constitution and go to war anyway, it will be one of the worst decisions of his presidency so far.
And as I mentioned earlier, the clock is ticking.  As Haaretz has noted, two exceedingly important deadlines are coming up within the next two weeks…
Iran announced in mid-June that by the 27th of the month it will exceed the uranium stockpile limit set by Tehran's nuclear deal with world powers, pushing tensions with the U.S. into uncharted and potentially dangerous territory.
The June 27 deadline comes ahead of another, July 7, the deadline for Europe to come up with better terms for Iran to stay in the accord. If that second deadline passes without any action, Iranian President Hassan Rouhani says the Islamic Republic likely will resume higher uranium enrichment, a move that would breach the terms of a nuclear pact with world powers.
A war with Iran could potentially start as soon as next month, and right now Secretary of State Mike Pompeo is in the Middle East as he seeks to build a "global coalition" against Iran.  The following comes from a transcript of remarks that Pompeo made to the press on Sunday just before he left on his trip…
I'm heading out today. Our first stops will be in the Kingdom of Saudi Arabia and the United Arab Emirates, two great allies in the challenge that Iran presents, and we'll be talking with them about how to make sure that we are all strategically aligned and how we can build out a global coalition, a coalition not only throughout the Gulf states but in Asia and in Europe that understands this challenge and that is prepared to push back against the world's largest state sponsor of terror.
When the U.S. starts to put together a

"global coalition"

, I think we all know what that means.
I have never been more concerned about a war with Iran than I am right now.  The Iranians have restarted their nuclear program, and the U.S. and Israel have both made it abundantly clear that they will take military action before the Iranians get too much farther.
At this point a peaceful solution appears to be out of the question, and so all of us should start preparing for the most terrifying war that the Middle East has seen since the days of World War II.
——————————————–
The Russian General Staff has reinforced the air defences for Russians at the Iranian nuclear reactor complex at Bushehr, on the Persian Gulf, according to sources in Moscow. 
At the same time, Iran has allowed filming of the movement of several of its mobile S-300 air-defence missile batteries to the south, covering the Iranian coastline of the Persian Gulf and the Gulf of Oman.
More secretly, elements of Russian military intelligence, electronic warfare, and command and control advisers for Iran's air defence systems have been mobilized to support Iran against US and allied attacks.
The range of the new surveillance extends well beyond the S-300 strike distance of 200 kilometres, and covers US drone and aircraft bases on the Arabian peninsula, as well as US warships in (and under) the Persian Gulf and off the Gulf of Oman. Early warning of US air and naval-launched attacks has now been cut below the old 4 to 6-minute Iranian threshold. Counter-firing by the Iranian armed forces has been automated from attack warning and target location.
This means that if the US is detected launching a swarm of missiles aimed at Iran's air-defence sites, uranium mines, reactors, and military operations bunkers, Iran will launch its own swarm of missiles at the US firing platforms, as well as at Saudi and other oil production sites, refineries, and pipelines, as well tankers in ports and under way in the Gulf.
——————————————–
KHAMENEI: IRAN WON'T BUDGE
The Times of Israel is liveblogging Wednesday's developments as they unfold.
Iran's supreme leader says Iranians will not budge or change their stance following the new US sanctions targeting Ayatollah Ali Khamenei and his associates.
The top Iranian cleric's website on Wednesday quotes Khamenei as calling the Trump administration "the most sinister" US government.
Khamenei is also quoted as saying that "the most hated figures of such an administration accuse and insult the Iranian nation. Iranian nation will not budge and will not withdraw because of the insults."
US President Donald Trump on Monday enacted the new sanctions against Khamenei and others. US officials also said they plan sanctions against Iranian Foreign Minister Mohammad Javad Zarif.
The sanctions followed Iran's downing last week of a US surveillance drone, worth over $100 million, over the Strait of Hormuz, sharply escalating the crisis.
——————————————–
Russia's defense technology sector is touting that Moscow's newest S-500 'Prometheus' air defense system is capable of reaching targets in space, according to the latest statements from the First Deputy General Director of the VKO Almaz-Antey, Sergei Druzin. The VKO Almaz-Antey, or "Air and Space Defense Corporation" is a Russian state-owned company and the country's largest defense tech contractor. 
Druzin told RIA Novosti this week that the S-500 can successfully take out "ballistic missiles of all types" and crucially that it's missiles are capable of "working outside the atmosphere where aerodynamic control is impossible."
This next generation of deadly Russian anti-air defense systems is expected to enter service (or at least prototype testing) by 2020, with the first group of officers set to begin training courses this year, which Russian media has previously described as forming "the backbone" of the country's integrated air defense and missile defense shield.
Russian reports tout the S-500s range as capable of intercepting inbound projectiles at a distance of 600 kilometers. A prior TASS report said it could reach an altitude of 60km, which would put it in the Mesosphere of Earth's atmosphere — though there's long been debate over where 'outer space' technically begins. 
We wonder: given the current slow but steady advance in Sino-Russian relations, and given the growing list of countries seeking Russia's current S-400 systems, is it only a matter of time before Beijing gets its hands on advanced S-500 missiles that could take out American stealth jets? 
——————————————–
9 "Then you will be handed over to be persecuted and put to death, and you will be hated by all nations because of me. 10 At that time many will turn away from the faith and will betray and hate each other, 11 and many false prophets will appear and deceive many people.12 Because of the increase of wickedness, the love of most will grow cold, 13 but the one who stands firm to the end will be saved. (Matthew 24)
10 Blessed are those who are persecuted because of righteousness, for theirs is the kingdom of heaven.
11 "Blessed are you when people insult you, persecute you and falsely say all kinds of evil against you because of me. 12 Rejoice and be glad, because great is your reward in heaven, for in the same way they persecuted the prophets who were before you.
(Matthew 5:10-11)
"In some regions, the level and nature of persecution is arguably coming close to meeting the international definition of genocide, according to that adopted by the UN." —
The Independent Review of FCO support for Persecuted Christians.
"The assailants asked the Christians to convert to Islam, but the pastor and the others refused. They ordered them to gather under a tree and took their Bibles and mobile phones. Then they called them, one after the other, behind the church building where they shot them dead." — World Watch Monitor, May 2, 2019.

As the British report demonstrates, persecution against Christians and other non-Muslims is not about the ethnicity, race or skin colour of either the perpetrators or the victims; it is about their religion.

If these crimes are not stopped, it is highly likely that the fate of the African Continent will be like that of the Middle East: Once it was a majority-Christian region; now, Christians are a tiny, dying, defenseless minority.
According to a recent interim report published in the U.K., "it is estimated that one third of the world's population suffers from religious persecution in some form, with Christians being the most persecuted group."
Although the full report—commissioned by British Foreign Secretary Jeremy Hunt and conducted by the Bishop of Truro, the Right Reverend Philip Mounstephen—was due to be released by Easter this year, "the scale and nature of the phenomenon [of Christian persecution] simply required more time," according to the report. As a result, Mounstephen explained, the "interim" findings released in April are incomplete, and the final report will be published at the end of June.
According to the "overview" section of the interim "Independent Review of FCO support for Persecuted Christians":
"In some regions, the level and nature of persecution is arguably coming close to meeting the international definition of genocide, according to that adopted by the UN."
On June 16, for instance, a Christian elementary school in a Muslim village in Uganda was destroyed, International Christian Concern (ICC) reported.
On June 15, "a mob of Muslim protestors set a church ablaze in Maradi, the third largest city in Niger. The incident was a response to the arrest of a very prominent Imam who was arrested after he claimed the country's proposed legislation on worship was 'anti-Islamic.'"
On June 9 and 10, two terrorist attacks in Burkina Faso left 29 Christians dead. This purposeful slaughter of Christians came less than two months after the April 28 massacre of 80-year-old pastor, Pierre Ouédraogo, and other members of his congregation in Burkina Faso, by armed Islamists. A local leader, who requested anonymity, told World Watch Monitor:
"The assailants asked the Christians to convert to Islam, but the pastor and the others refused. They ordered them to gather under a tree and took their Bibles and mobile phones. Then they called them, one after the other, behind the church building where they shot them dead."
On June 7, a Christian woman in Niger was kidnapped by Boko Haram terrorists and released three days later with a letter calling on all Christians to "leave the town within three days or be killed."
The above incidents are not isolated. According to the 2019 World Watch Listcompiled by Open Doors, a persecution watchdog group:
"While the violent excesses of ISIS and other Islamic militants have mostly disappeared from headlines from the Middle East, their loss of territory there means that fighters have dispersed to a larger number of countries not only in the region but, increasingly, into sub-Saharan Africa. Their radical ideology has inspired, or infiltrated, numerous splinter groups such as Islamic State West Africa Province (ISWAP), a deadly group that broke away from Nigeria's Boko Haram that also enslaves Christian women and girls as an integral part of their strategy."
——————————————–
If we consider economics to be an objective science, its rules should also have universal significance and use, despite differences in societal order. However, socialists of the materialist camp are committed to the idea that common ownership of the means of production would change the way economic laws unfold under socialism. Basically, they reject the notion of the universality and objectivity of economic rules by suggesting that the laws would change along with a change to the social formation.
Thus, communists adhered to the Marxian idea that socialism would rectify a "surplus value" law, end the "exploitation" of workers, and efficiently regulate the production, distribution, and consumption aspects of the economy. They sought to eliminate the market regulatory mechanism and replace it with directives of the central planning authority. Bolsheviks enthusiastically got down to business: they eradicated private property, collectivized everything and everyone, and implemented an official planned economy.
Did it effectively turn off market relations as they thought it would?
No. In contrast to the common perception, socialism has been unable to kill the market economy. The market went underground and turned into a black market. Black markets existed in capitalist countries as well, but they worked underground because they dealt in illegal commodities and services. The black market under socialism served the same purpose, but the list of commodities and services included mostly items of everyday and innocent consumption that people under capitalism could easily purchase in stores. Virtually all groups of personal consumption products found their way to the black market at some time and in some places. Everything from jar lids to toilet paper was subject to black-market relations.
Despite the proclaimed planned economy, people were engaged in market relations on all levels and trusted more the price of the goods and services that were established by the market and not dictated by the government. The official exchange rate of the ruble to the dollar was 0.66 to 1 in 1980. But nobody except party nomenclature was able to enjoy such a favorable exchange rate. At the same time, the black market offered 4 rubles for 1 American dollar.
There was no production of jeans in the Soviet Union, but like all their peers abroad, Soviet youth wore jeans. The price was 180–250 rubles for a pair depending on the brand, which was almost twice as much as the monthly wage of an entry-level engineer. A visiting nurse charged 1 ruble for one injection if a patient lived below the fifth floor. The price reached 1.5 rubles for patients who lived on the fifth floor and up. A plumber happily repaired a faucet for just a bottle of vodka.
Therefore, in the Soviet Union, any significant goods had two price tags: one real and another virtual. The state set the first price through some obscure methods; the usual mechanism of supply and demand established the second price on the market. If you were lucky, after several hours of standing in a queue, you could purchase goods at the state price. However, due to the chronic lack of everything for everyone, the same product could be bought on the black market at a much higher price. The virtual price became real on the black market and reflected the actual value of the goods for the buyer. The presence of two price tags is a confirmation of the thesis of Ludwig von Mises regarding the impossibility of economic calculations under socialism. At the same time, this is proof of the immortality and immutability of the economic laws of the free market, even under a totalitarian regime. Therefore, two economic systems and two sets of prices co-exist under socialism.
People were forced to use the services of the black market, even under the penalty of severe punishment, including up to the death penalty. Almost the entire society was engaged in various corruption schemes to support a certain standard of living. There was a paradoxical situation when the shelves of the supermarkets were empty, but refrigerators at home were more or less full. The black market was filled with smuggled goods from abroad, as well as commodities produced in underground workshops. But more often, everyday products were specifically kept from retail to create a shortage and sell them on the black market at a speculative price. Socialism had undermined the normal flows of production, distribution, and consumption by ignoring the objective laws of economics. Nevertheless, an underground market and the intrinsic entrepreneurial spirit of the people helped them survive the socialist madness.
Regardless of the proclaimed successes of the Soviet economy reported by Communist party leaders, the socialist economy was unable to compete with its capitalist counterparts. Communists decided to create a system that somehow mimicked the work that a free market had successfully and automatically performed for centuries. Thus, they introduced socialist competition that was supposed to replace free market competition. Surely enough, it was an inadequate and unfortunate replacement. The rewards for winners in the capitalist competition were far higher than for the winners under socialism. For example, the capitalist winner enjoyed a significant increase in well-being.
Moreover, the principal winner of the free market competition was society as a whole. This is a natural feature of a free market economy and the main reason why the evolution of human societies selected this mode of production. A competition during socialism gave to the winners some publicity, a certificate of honor, maybe a trip to a "sanatorium" (that is, a health spa), and other bagatelles that people usually did not appreciate. But most importantly, society as a whole did not enjoy a significant improvement in well-being.
People were not sufficiently stimulated and were underpaid, which explained the lower labor productivity compared to capitalist countries. Moreover, this is despite the notion that the means of production, at last, belong to the workers themselves. People had a famous saying that can be considered the quintessence of Soviet-style socialism: "They [the government] pretend to pay, and we pretend to work."
Socialism is a set of systems that try to artificially inhibit the free flow of objective economic laws by creating subjective barriers in the form of specific legislation and punitive policies. Socialists mistakenly think that if they assault private property and market relations, the economic laws will also change. They have taken up the task which, in principle, has no rational solution. Nothing good comes from the idea of ignoring or violating the fundamental laws of economics. These laws still exist, regardless of opinions and neglect to recognize their real character and the impossibility of changing them.
Socialism disrupts the evolutionary process and leads society to a dead end. The desperate economic situation of ordinary folks in Venezuela, Cuba, and North Korea — the remnants of socialist undertakings — is a direct result of building a society in defiance of the natural action of the fundamental law of economics. As a rule, socialist regimes were buying time by employing slave labor, plunder, coercion, and everything else that an aggressive totalitarian regime could offer. However, in the end, the means of socialistic life support was exhausted, and than returning to the natural and healthy market relations, where the laws of economics work for the benefit of the human race.
The same laws of market economics have worked in different human societies: from pre-historic to post-industrial, but still socialists continue to entertain the idea of tampering with these forces of nature.
——————————————–
If you haven't seen the brutal expose' presented by Project Veritas detailing how google rigs everything, well… welcome back from Mars. To say that google was caught with their "hands in the cookie jar" would be the understatement of a lifetime.
After the video above raced around the world a couple of times, and James O'Keefe was able to recruit even more whistleblowers because of this effort, the woman, Jen Gennai, who is the center of attention in the video published a response. It is highly doubtful that she wrote this of her own hand, but more like signed the bottom after google's law firm and public relations arm crafted, yet another, piece of google"truth".
The response begins as one would expect – I'm a victim.
I've spent the last 12 hours travelling back from Dublin to San Francisco, unaware of what was happening on the ground. When I touched down today, and I turned on my phone, I received the shock of my life. I had received an enormous collection of threatening calls, voicemails, text messages and emails, from people I'd never met.
Someone wrote "Your ideology will be shredded to pieces, just moments before you got executed for treason…you are living lended time, enjoy till then". There were plenty more threats like this. I've never been so fearful.
So why did this happen?
In late May, I accepted an invitation to meet with a few people who claimed to be from "2 Step Tech Solutions". They said they wanted to chat to me about a mentoring program for young women of color in tech, an area I've long been passionate about. We went for dinner at a restaurant in the Mission, San Francisco. Source
The last paragraph reads like something straight from a public relations pamphlet, please re-read it and let me know what you think.
The letter then goes on a trip down the denial river. Unfortunately for the author, no one – I mean no one – is buying this piece of drivel.
Unfortunately, I now know that these people lied about their true identities, filmed me without my consent, selectively edited and spliced the video to distort my words and the actions of my employer, and published it widely online. I now know they belong to a group called "Project Veritas", which has done this to numerous other people working in the tech and other sectors. Source
You can read the rest of this awesome piece of google response to being outed by clicking this link>>> This is not how I expected Monday to go!
I implore you to go and be sure to read the comments – where the real response is on display for the whole world to see, including the google thought police. Here are just a couple responses to wet-your-whistle. No pun intended. The good news is the people willing to leave a comment did describe how, I would imagine, a lot of Americans feel about google, youtube, faKebook and twitter and more specifically, the people that run these techno-fascist companies.
William Hultgren – You must be fooling yourself. Veritas released the entire video…are you a liar or jut stupid?
Amish Space Force – nothing was distorted, you just got caught
Robert Brobo – It is absolutely incredible that you are trying to play some sort of victim here. You are an unbelievable threat to democracy, and the entire video has been released. At least have some semblance of accountability for your actions. You are a disgrace.
What these techno-fascist companies can't seem to understand is we have a Bill of Rights, a Constitution and our right to think freely, speak freely and assemble freely is not granted by them or any other human. These are rights granted by God. The Bill of Rights and Constitution simply protect what was already granted to us on the day of our birth. I feel confident this is the necessary fuel to see major change in Silicon Valley.
If you think for a minute that we have heard the last of this, think again. If google, faKebook, youtube and twitter and all the rest believe they can avoid being outed by insider's blowing the whistle and coming forward to expose their fascist ways, well…you may want to rethink that idea. Whistleblowers are everywhere.
— Project Veritas (@Project_Veritas) June 24, 2019
Facebook — "Deboosting"
Pinterest –Censorship
Google — Machine Learning Fairness
Project Veritas is shining a light on big tech with the help of our insiders 
More will come forward and our impact will be enormous . . . https://t.co/NsWXLDYO6x
— Project Veritas (@Project_Veritas) June 24, 2019
Wednesday, June 26, 2019
Anti-Trust Case Against Google Grows As Information Is Gained From Competitors
A "loose knit crew of rivals" are eager to help the government with its anti-trust probe of Alphabet, Inc., according to the Wall Street Journal. Competitors of Google are doing everything they can to try and help the Justice Department in their probe, including readying documents and data in anticipation of meetings with regulators.
Many of the competitors have argued that large technology platforms illegally abuse their market power. Some of them have found support in Europe, where regulators have fined Google for monopolistic practices three times already. Google has paid the fines, but is also challenging them in court.
Now, rival companies are stepping up their lobbying in the United States, where antitrust investigations have been divided among the Department of Justice and the Federal Trade Commission. Lawyers that specialize in antitrust law say that any probe could take years to complete. Google is preparing its case as well, while at the same time overhauling its lobbying effort in Washington, as we reported days ago.
Google has already successfully navigated regulator scrutiny of previous mergers in 2012 and 2013. It had persuaded the FTC in the past to not pursue a possible antitrust case by agreeing to change some business practices.
The competitors that have aligned themselves with regulators (and against Alphabet) include companies like TripAdvisor, Yelp and Oracle. Oracle has briefed European antitrust regulators about Google's use of data to target ads and was a successful plaintiff against Google's alleged anti-competitive behavior which led to a €4.3 billion fine last year.
Wall Street Journal parent corporation News Corp., along with other publishers, claim Google siphons ad revenue away from content creators. All of these companies obviously welcome further scrutiny into Google's business practices. Additional companies have privately criticized Google, even though they haven't made their critiques public.
Jason Kint, chief executive of Digital Content Next said: "There is a lot more concern that you hear behind closed doors."
Private testimony was paramount in the Federal Trade Commission's previous probe of Google, where companies like Microsoft provided regulators information on their business practices. And last month a veteran of the online advertising industry told the Senate Judiciary committee that they should consider breaking up technology giants.
Brian O'Kelley, former chief executive of AppNexus said:
"We need to assume that internet giants, like any other big companies, will use their assets to maximize profit and strategic value. Either break up the internet giants or force them to treat their component parts at arm's-length."
In addition to the information gathered by US companies, regulators can gather evidence from overseas. During the FTC's 2012 probe, both US and European investigators shared documents and updated each other during regular phone calls. EU antitrust officials say they're willing to cooperate again with the US once it opens its probe. Regulatory agencies often need a company's permission before sharing information with another regulator, but companies don't usually object to it, so as not to antagonize the regulators.
And anti-trust probes are often more straightforward and direct in the EU versus the United States because the European commission has the power to launch an investigation and to decide on the fines and remedies by itself. The company then has the option of appealing in court, but the reputational damage is done and the appeal can take years. In the US, however, the Justice Department would have to bring the lawsuit in a federal district court.
——————————————–
It is going to take a miracle for the U.S. economy to pull out of this tailspin, because the economic numbers are really starting to deteriorate very rapidly now.  On Tuesday we got some more new numbers, and they were just as bad as we thought they might be.  But even before today's numbers all of the data were telling us the exact same thing.  The New York Fed's Empire State manufacturing index just suffered the worst one month decline in U.S. history, Morgan Stanley's Business Conditions Index just suffered the largest one month decline that we have ever seen, global trade numbers are the worst they have been since the last recession, and just last week I detailed the complete and utter "bloodbath" that we are witnessing in the U.S. trucking industry right now.  So considering what we already knew, it shouldn't have been a surprise that new home sales in the U.S. were down a whopping 7.8 percent during the month of May… (

READ MORE…

)