This Happened On Planet Earth…July 2019…End Times Signs

Published on Jul 9, 2019
 

Please Help Support This Ministry:

https://www.paypal.me/watchman1963

Please subscribe to my backup channel:

https://www.youtube.com/channel/UC4nc…

Current Events Linked To Biblical Prophecies. Everything is unfolding just as the bible foretold. Wars, Volcanic Eruptions, Earthquakes, Extreme Weather, Christian Persecution, Violence and more!
Matthew 24:3-14 3 Now as He sat on the Mount of Olives, the disciples came to Him privately, saying, "Tell us, when will these things be? And what will be the sign of Your coming, and of the end of the age?" 4 And Jesus answered and said to them: "Take heed that no one deceives you. 5 For many will come in My name, saying, 'I am the Christ,' and will deceive many. 6 And you will hear of wars and rumours of wars. See that you are not troubled; for all[a] these things must come to pass, but the end is not yet.
7 For nation will rise against nation, and kingdom against kingdom. And there will be famines, pestilences,[b] and earthquakes in various places. 8 All these are the beginning of sorrows. 9 "Then they will deliver you up to tribulation and kill you, and you will be hated by all nations for My name's sake. 10 And then many will be offended, will betray one another, and will hate one another.
11 Then many false prophets will rise up and deceive many. 12 And because lawlessness will abound, the love of many will grow cold. 13 But he who endures to the end shall be saved. 14 And this gospel of the kingdom will be preached in all the world as a witness to all the nations, and then the end will come.
——————————————-
Russia confirms military support for Venezuela-Iran warns US they will turn Gulf into a Sea of Blood

You will hear the following headlines in this Broadcast: -Iran warns Britain to 'be scared' after vowing to seize British oil tanker over Gibraltar raid -Iran warns US it will turn Gulf into 'sea of blood' as war fears loom -Iran denies tanker detained by UK was headed to Syria -Iran ratchets up tensions with higher enrichment, draws warnings -Russia confirms plans to send S-400 anti-aircraft system to Turkey -Russia Declares Continued Support To Venezuelan Army – MIKE POMPEO CALLS RUSSIA AN 'UNDESIRED FOREIGN PRESENCE' IN VENEZUELA THAT HAS 'BESIEGED' THE COUNTRY
——————————————-
Perilous Times Have Begun

Published on Jul 9, 2019
Perilous Times Have Begun Pastor Tim Thompson Connect with Pastor Tom! Pastor Tom Hughes YouTube:

https://bit.ly/2BBK4h4

Facebook:

https://www.facebook.com/TomHughesEnd…

Twitter:

https://twitter.com/PastorTomHughes

Instagram: @PastorTomHughes Pastor Tom Hughes 412 Church Website:

https://hopeforourtimes.com/

All the signs of the last days are converging at the same time. Bible Prophecy is happening right before our eyes and like birth pains, the predicted events are happening more frequently and more intently. Never, in the history throughout the world have so many forces, including economic, scientific, techno-logic, ecologic, cultural, geopolitical, moral, spiritual and religion, converged together to bring this world that's already teetering over the edge into the abyss, to a point of no return. Jesus said when you see all these signs happening, know that I am near, even at the door.
——————————————-
LATEST WORLD NEWS CLIPS – ARTICLES – TUESDAY JULY 09th 2019
DAILY SCRIPTURE:
J

ohn 8:32

And ye shall know the truth, and the truth shall make you free
"My people are destroyed for lack of knowledge" (Hosea 4:6)
1Cor. 12:3 Wherefore I give you to understand, that no man speaking by the Spirit of God calleth Jesus accursed: AND THAT NO MAN CAN SAY THAT JESUS IS THE LORD, BUT BY THE HOLY GHOST.
THE TRIBULATION OF THE UNJUST (Those who have rejected Jesus Christ as their Saviour) IN THE BOOK OF REVELATION CHAPTER'S 6 to 22:
TRIBULATION IS COMING AND THE REMOVAL OF THE CHURCH IS IMMINENT.
THE GREAT "DECEPTION" IS READY TO BE IMPLEMENTED BY THE ONE WORLD GOVERNMENT. ARE YOU READY FOR JESUS CHRIST RETURN
Rev. 3:10 Because thou hast kept the word of my patience, I also will keep thee from the hour of temptation, which shall come upon all the world, to try them that dwell upon the earth:
Luke 12:37 Blessed are those servants, whom the lord when he cometh shall find watching: verily I say unto you, that he shall gird himself, and make them to sit down to meat, and will come forth and serve them
so won't you accept Jesus now and be removed from that event and live forever with Jesus in the Family of God?
2 "(For he saith, I have heard thee in a time accepted, and in the day of salvation have I succoured thee: behold, now is the accepted time; behold, now is the day of salvation.)" (2nd Corinthians 2:6)
——————————————-
DAILY CHRISTIAN BIBLICAL QUESTIONS AND ANSWERS:
——————————————-
Are There Any Good Works?
https://gracethrufaith.com/ask-a-bible-teacher/are-there-any-good-works
QUESTION:    What is the full story about good works? I know Paul says in Romans 3, "there is none that doeth good". I've also heard preachers talk how our works are as before God. I know good works are completely out of the salvation e"filthy rags" quotation, but was a little confused about how their can be good works if there is "none that doeth good", and they are like "filthy rags".
ANSWER:

  

  According to my understanding, the only good works a believer can do are those directed by the Lord according to His will and performed in His strength. In John 15:5 Jesus said apart from Him we can do nothing. He was talking about our works.
What Does Faith Without Works Mean?
https://gracethrufaith.com/ask-a-bible-teacher/what-does-faith-without-works-mean/
QUESTION:    Please explain the meaning of this biblical verse: "Faith without works is dead"
ANSWER:

  

  This quote comes from James 2:17 which says,
"Faith by itself, if it is not accompanied by action, is dead. "
One of my early mentors used to say, "If what you say you believe does not result in action, you probably don't really believe it."
One of the results of our faith in the Lord Jesus is a changed life. We're no longer slaves to sin, no longer held captive to the things of this world, and we want to express our gratitude for being given the gift of salvation that set us free. This creates a desire to do nice things for others, showing our love for them as a reflection of the love the Lord showed for us. We don't have to force this, it just happens. It's faith in action.
Some people use this idea in the wrong way. They want to see evidence of our salvation in the things we do that proves we're really saved. This defeats the whole purpose. If I have to do good things to prove to you that I've been saved, then I'm not doing these things voluntarily as an expression of my gratitude for what Jesus did for me. I'm doing them out of fear that you'll think I'm not saved. Instead of being free, I'm right back in slavery.
We don't have to prove we've been saved to anyone. Our voluntary acts of kindness prove it to us, and the Lord who knows what's in our heart doesn't need any proof. No one else matters.
Is Faith Without Works Dead?
https://gracethrufaith.com/ask-a-bible-teacher/is-faith-without-works-dead/
QUESTION:    I've been given to understand that when James says that a faith without works is a dead faith, he's referring to someone who's not saved. That's what "dead faith" seems to mean in that context. But in Romans 4:5, Paul seems to be saying that if a person does no works, his faith in Him who justifies the ungodly is counted as righteousness. In other words, he's saved. Please help me reconcile what's being said in James 2:20-26 and in Romans because both invoke Abraham as an example.
ANSWER:

  

  James 2:20-26 refers to the works we do in gratitude for having received the free gift of salvation which are inspired by the Holy Spirit and done in His strength. They serve as evidence of our faith (James 2:17).
"Now to the one who works, wages are not credited as a gift but as an obligation. However, to the one who does not work but trusts God who justifies the ungodly, their faith is credited as righteousness."
He was comparing the righteousness a person earns by his own work, which is of no value to the Lord, with the righteousness that is imputed to us by faith alone, which is of great value.
Abraham is a good example of both. He didn't work to earn his righteousness, he believed God and it was credited to him as righteousness (Genesis 15:6) . But after-ward, when God asked him to offer Isaac as a sacrifice (Genesis 22:1-2), his response was evidence of his faith.
God said that through Isaac He would fulfil His promise to make Abraham's descendants into a great nation (Genesis 17:19), and that promise had not come true yet. Even so Hebrews 11:17-19 says Abraham was willing to offer Isaac because he believed God could raise Isaac from the dead if that's what it took to keep His promise. That's faith in action!
Later on we learn that God never intended for Abraham to actually sacrifice Isaac. He was asking Abraham to act out a model. It was a preview of the time when God would offer His only Son as a sacrifice for sin. The difference is that God would really do it.
————————————–
NEWS CLIPS OBTAINED FROM MANY SOURCES – INCLUDING

Tracking bible prophecy.org
Rapture Ready News
Prophecyupdate.Com
Main News Channels
End Times Headlines
Prophecyupdateblogspot.com
Stevequayle.com
Gracethrufaith.com
Nowtheendbegins.com
Other Christian Sites
(CLICK ON) LATEST DAILY NEWS CLIPS:
ISRAEL NEWS:
THE MIDDLE EAST PEACE PLAN IS "ANTI GOD" – (GOD WILL NOT ALLOW JERUSALEM TO BE DIVIDED).
ZECHARIAH 12:2-3
Zech. 12:2 Behold, I will make Jerusalem a cup of trembling unto all the people round about, when they shall be in the siege both against Judah and against Jerusalem.
WORLD TERRORISM – WARS
GENERAL WORLD NEWS:
MASSIVE EARTH CHANGES/EARTHQUAKES/VOLCANOES ETC:
2Chr. 7:13 If I shut up heaven that there be no rain, or if I command the locusts to devour the land, or if I send pestilence among my people;
2Chr. 7:14 If my people, which are called by my name, shall humble themselves, and pray, and seek my face, and turn from their wicked ways; then will I hear from heaven, and will forgive their sin, and will heal their land
CHRISTIAN AND RELIGIOUS WORLD NEWS:
Matt. 24:9 Then shall they deliver you up to be afflicted, and shall kill you: and ye shall be hated of all nations for my name's sake.
Matt. 24:10 And then shall many be offended, and shall betray one another, and shall hate one another
EXTRA WORLD – ALTERNATIVE NEWS:
————————————————-
WORLD – PROPHETIC NEWS ARTICLES PRESENTATION – TUESDAY JULY 09th 2019
MIDDLE EAST AND WORLD WAR LOOMING THE BUILD UP TO PSALM 83  – ISAIAH 17 AND GOG OF MAGOG WARS EZEKIEL 38:
THE WHOLE WORLD IS UNSTABLE FINANCIALLY, POLITICALLY, PHYSICALLY, MORALLY, GODLY: – AND BECOMING MORE SO DAILY. (WE ARE IN THE BEGINNING OF SORROWS (MATT 24:8)
THE BIBLE STATES THAT IT WILL ONLY GET WORSE BEFORE THE START OF THE TRIBULATION OF MANKIND – (

REVELATION 6

)
Matt. 24:6 And ye shall hear of WARS AND RUMOURS OF WARS: see that ye be not troubled: for all these things must come to pass, but the end is not yet.
Matt. 24:7 FOR NATION SHALL RISE AGAINST NATION, AND KINGDOM AGAINST KINGDOM: and there shall be famines, and pestilences, and earthquakes, in divers places.
ISAIAH 17/PSALM 83:
THE DESTRUCTION OF DAMASCUS and
Muslim Countries in the Middle East will launch an attack on Israel
JEREMIAH 49:
PROPHECY OF ELAM – (Possible Attack on Iran's Nuclear Program
——————————————–
US Secretary of State Mike Pompeo has warned that Iran faces "further isolation and sanctions" as Tehran increases its uranium enrichment beyond the limit set by the 2015 nuclear deal.
"Iran's latest expansion of its nuclear program will lead to further isolation and sanctions,"Pompeo tweeted on Sunday. "Nations should restore the longstanding standard of no enrichment for Iran's nuclear program. Iran's regime, armed with nuclear weapons, would pose an even greater danger to the world."
Iran's latest expansion of its nuclear program will lead to further isolation and sanctions. Nations should restore the longstanding standard of no enrichment for Iran's nuclear program. Iran's regime, armed with nuclear weapons, would pose an even greater danger to the world.
— Secretary Pompeo (@SecPompeo) July 7, 2019
As of Sunday, Iran is set to start enriching uranium above the agreed maximum purification level of 3.67 percent set by the 2015 Joint Comprehensive Plan of Action (JCPOA, or Iran Deal), a deal that the US unilaterally withdrew from last year.
Iranian Foreign Minister Javad Zarif said earlier on Sunday that this step is intended as a "remedial" measure intended to force the European parties to the deal to fulfil their commitments
Tehran has insisted that the Europeans expand their payment system with Iran to trade in the country's oil, a defiance of US sanctions.
——————————————–
Usually the 'reductio ad hitlerum' argument rolls out shortly before the West or its allies take some kind of military action against a Middle East regime. Following Sunday's announcement out of Iran that it's advancing its uranium enrichment beyond the 3.67% ceiling set by the 2015 nuclear deal — with officials telling Reuters over the weekend that enrichment will go to 5% — Israeli Prime Minister Benjamin Netanyahu did just that. 
Speaking at a weekly cabinet meeting, Netanyahu told his ministers that it's a "mistake" to dismiss Iran's declaration as a mere "small step" given that the Nazis also took "small steps" in the 1930s before blitzing across European territory. He said Iran's enrichment "is for only one thing – to prepare nuclear weapons," according to The Jerusalem Post. 
This after Iran's Deputy Foreign Minister Seyyed Abbas Araghchi announced Sunday plans to increase uranium enrichment to the level needed for operations of Bushehr Nuclear Power Plant. Prior statements had indicated this level at five percent. 
The Deputy FM said:
Our commitments regarding the level of enrichment were revised, and we are reducing our commitments starting today.
And Iran nuclear agency spokesman Behrouz Kamalvandi announced further that, "Within hours, the technical tasks will be done and enrichment above 3.67% will begin." He said, "We predict that the IAEA measurements early tomorrow morning will show that we have gone beyond 3.67%."
The IAEA, which is the international nuclear watchdog, said "inspectors in Iran will report to our headquarters as soon as they verify the announced development."
Netanyahu was reacting to these and other statements out of Tehran. He asserted the entirety of World War II began when: 
"Nazi Germany took one small step – to enter the Rhineland [in 1936]. A small step. No one said anything and no one did anything. The next step was the Anschluss, the connection with Austria [annexation of Austria in March 1938], and the next step was entering the Sudetenland in Czechoslovakia [October 1938]. And the rest is known."
He then appealed to international signatories of the 2015 JCPOA to take action, saying, "I call on my friends, the heads of France, Britain and Germany: You signed this [nuclear] agreement [with Iran], and you said that once they take this step, there will be harsh sanctions. That was the decision of the Security Council."
"Where are you?" Netanyahu pleaded of European allies. "Take the actions you promised to take; impose the sanctions," he added, though it appears he fundamentally wants to see more actions taken like last week's UK Royal Marine seizure of a tanker transporting Iranian oil allegedly to the Syrian port of Baniyas. 
Speaking of allies Syria and Iran, the Israeli prime minister asserted Israel was doing its part to "nip" Iranian expansion "in the bud" and that Europe must do the same regarding Iran's pursuing higher enriched uranium. 
——————————————–
The Times of Israel is liveblogging Monday's events as they happen.
MOSCOW — Russia is concerned over plans by Iran to breach the uranium enrichment cap set by the 2015 nuclear deal and will pursue diplomatic efforts to save the pact, Kremlin spokesman Dmitry Peskov says today.
"The situation is of course concerning," Peskov tells journalists. "Russia aims to continue dialogue and efforts on the diplomatic front. We are still supporters of the JCPOA (the nuclear deal)."
He says the announcement by Iran is one of the "consequences" of the United States abandoning the deal.
"Russia and President (Vladimir) Putin warned of the consequences that would be imminent after one of the countries decided to end its obligations and exit the deal," Peskov says.
Tehran said Sunday it would implement the breach of the uranium enrichment cap "in a few hours." It first announced the intention to do this in May, a year after the US unilaterally abandoned the multilateral deal.
BEIJING, China — China says "unilateral bullying" by the United States is the cause behind the escalating Iran nuclear crisis, after Tehran announces it is set to breach its uranium enrichment cap.
"The facts show that unilateral bullying has already become a worsening tumor," says Chinese foreign ministry spokesman Geng Shuang at a press briefing in Beijing.
"The maximum pressure exerted by the US on Iran is the root cause of the Iranian nuclear crisis," he says.
Iran threatened on Sunday to abandon more commitments to an endangered 2015 nuclear deal unless a solution is found with the remaining parties after the US pulled out.
The European Union says it is "extremely concerned" by Iranian plans to breach the uranium enrichment cap set by the 2015 nuclear deal, calling on Tehran to reverse course.
"We strongly urge Iran to stop and reverse all activities that are inconsistent with the commitments made under the JCPOA," EU spokeswoman Maja Kocijancic tells reporters. JCPOA is an abbreviation for the deal's formal name: the Joint Comprehensive Plan of Action.
Prime Minister Benjamin Netanyahu calls Russian President Vladimir Putin to discuss Syria, Iran and other issues, according to statements from the two leaders' offices.
The Russian statement says Putin invited Netanyahu to Moscow to participate in "celebrations to mark the 75th anniversary of the Victory in the Great Patriotic War," or World War II. The day will be marked in Russia on May 9, 2020.
The call is initiated by Netanyahu, who takes the opportunity to express condolences for the deaths of 14 Russian sailors, seven of them senior officers, in a submarine fire in the Barents Sea on July 1.
And, the Russian statement adds, the two discuss "Russian-Israeli cooperation on the Syria issue" following up on the trilateral meeting of national security advisers from Russia, Israel and the United States on June 25 — "in particular, the importance of further coordination between militaries."
——————————————–
NATO GIVES PUTIN 28 DAYS TO AXE INTERMEDIATE NUKES OR ELSE…
https://endtimeheadlines.org/2019/07/nato-gives-putin-28-days-to-axe-intermediate-nukes-or-else/
OPINION (Express) – NATO chiefs are meeting their Russian counterparts today in a last-ditch bid to keep a key nuclear arms treaty alive. The stakes are high with Russian President Vladimir Putin already signing off legislation suspending the 1987 Intermediate-Range Nuclear Forces (INF) Treaty ahead of Washington's withdrawal from the accord on August 2. Moscow has been given until then to deactivate its new SSC-8
nuclear warheads which NATO insists violate the terms of the deal – but both sides acknowledge there is little chance of that happening. Instead, both sides are expected to use today's NATO-Russia Council (NRC) summit in Brussels to state their positions after the demise of the INF. A diplomatic source said: "The sides are planning to outline each others' positions on the INF Treaty, we do not expect any real agreements. "They will also discuss military activity in Europe and may mention the situation in Ukraine as well." READ MORE:
——————————————–
German Defense Minister Ursula von der Leyen, nominated to be the next President of the European Commission, has called for the creation of a European superstate. "My aim is the United States of Europe…" she said in an interview with Der Spiegel. She has also called for the creation of a European Army.

Belgian Prime Minister Charles Michel, nominated to be the next President of the European Council, has said that Eastern European countries opposed to burden-sharing on migration should lose some of their EU rights. He is also a strong proponent of the Iran nuclear deal.

Spanish Foreign Minister Josep Borrell, nominated to replace Federica Mogherini as High Representative of the Union for Foreign Affairs and Security Policy, is a well-known supporter of the mullahs in Iran. Borrell has also said that he hopes Britain will leave the EU because it is an impediment to the creation of a European superstate.

International Monetary Fund Managing Director Christine Lagarde, nominated to be the next President of the European Central Bank, has supported U.S. President Donald J. Trump's trade war with China. "President Trump has a point on intellectual property. It is correct that nobody should be stealing intellectual property to move ahead…. On these points clearly the game has to change, the rules have to be respected."

"The best cure for Europhilia is always to observe the EU's big beasts at their unguarded worst… unencumbered by any attachment to democracy, accountability or even basic morality… [W]e witnessed rare footage of the secretive process that propels so many retreads and second-rate apparatchiks into positions of immense power in Brussels and Frankfurt, utterly disregarding public opinion…. Everything that is wrong with the EU was shamelessly on display." — Allister Heath, The Telegraph.
——————————————–
When traditionally stable institutions like Deutsche Bank find themselves in trouble, it's a signal that the world's financial system will face big problems down the road, legendary investor Jim Rogers has told RT.
On Monday, the German multinational investment bank –and the world's 15th largest bank by total assets– started cutting thousands of jobs as part of an $8.3 billion overhaul announced one day earlier. The bank's workforce is set to be reduced by 18,000 to around 74,000 employees by 2022, as Deutsche Bank scraps its global equities and trading operations.
The move has already impacted the bank's shares, which started to fall after initial 4 percent gains on Monday.
"The financial system is in trouble and this is just one sign of what is going on. This has happened in previous financial problems in the 1930s or the 1960s or the 1990s," Rogers said in a phone interview with RT. He explained that central banks around the globe drove interest rates "to crazy levels," and now we have to pay the price for that.
Deutsche Bank's major overhaul does not mean it will not survive, according to Rogers. However, the bank will never be the same and "this is serious trouble" for the lender as well as the entire financial system, the investor believes.
Rogers offered a reminder that some stable banks went bust when nobody expected it, as was the case with Lehman Brothers in 2008 or with another old bank, British Northern Rock.
"And it is happening again. If you go to Scandinavia you see some of those banks that have been around for years are in trouble now. This is nothing more than a sign of the times and we're going to have a lot of problems down the road," the investor said.
Wall Street banks and the Federal Reserve have good reason to be worried about whether Deutsche Bank's restructuring plans succeed. Deutsche Bank's $49 trillion in notional derivative tentacles extend into the mega Wall Street banks. According to a 2016 report from the International Monetary Fund (IMF), Deutsche Bank is heavily interconnected financially to JPMorgan Chase, Citigroup, Goldman Sachs, Morgan Stanley and Bank of America as well as other global banks in Europe. In its in-depth report, the IMF concluded that "Among the G-SIBs, Deutsche Bank appears to be the most important net contributor to systemic risks, followed by HSBC and Credit Suisse."
The U.S. taxpayer has even more reason to be outraged that a serially-charged German bank could potentially cause waves in the U.S. financial system. That's because Deutsche Bank was previously on the receiving end of obscene bailout funds from the U.S. government. When the government bailed out the giant insurer, AIG, in 2008, a good chunk of that money went out the back door to make Deutsche Bank whole on its derivative bets and other dealing with AIG. Deutsche received $2.6 billion in collateral postings for derivatives; another $2.8 billion from Maiden Lane III (a creation of the New York Fed to buy up Collateralized Debt Obligations (CDOs) from AIG); and a whopping $6.4 billion under securities lending agreements Deutsche Bank had with AIG.
In addition, according to the GAO audit report, Deutsche Bank received $354 billion in low-cost revolving loans from the U.S. Federal Reserve during the same period that Citigroup was drinking at the trough. (See After a $354 Billion U.S. Bailout, Germany's Deutsche Bank Still Has $49 Trillion in Derivatives.)
U.S. regulators should be all over this situation with Deutsche Bank. Instead, just like in the leadup to the 2008 financial collapse, regulators have decided it's safer for their career prospects on Wall Street to plant their heads firmly in the sand.
Imagine the power—unchecked power, at that—to create money. Then imagine the disaster such power could unleash. While that scenario looms in the foreseeable future, Nomi Prins argues, its precursors have made themselves obvious since 2008. They're the result of central bank policies and the system that sustains them, institutions absolutely bereft of a Plan B. A mess so manifestly dangerous calls for radical solutions, she maintains.
That's the perspective of an insider, or at least an ex-insider. A veteran of Lehman Brothers, Bear Stearns and Goldman Sachs, Prins dedicated herself "to exposing the intersections of money and power and deciphering the impact of the relationships between governments and central and private bankers on the citizens of the world." Six books later came Collusion: How Central Bankers Rigged the World, recently released in paperback.
This is a work of extensive detail, recounting who did what to interest rates, inflation rates, currency valuations and other economic interventions, focusing on quantitative easing and the other euphemisms for her preferred term: "money conjuring." Collusion also answers a key question: Cui bono?
——————————————–
Southern California could experience another sizable earthquake over the next week, seismologists said Saturday.
The U.S. Geological Survey has calculated a 27% probability the region will be hit by a magnitude 6 or greater quake in the coming days, according to Caltech seismologist Egill Hauksson.
"We're likely to see maybe one or two of those in the next week," he said at a news conference.
The USGS estimates that the probability of a magnitude 7 or greater earthquake hitting within the next week has fallen to 3%, down from 6% on Friday.
"That probability is over the next week, but it is mostly packed into the hours and days after the main shock," Caltech seismologist Doug Given said.
In other words, the probability that we will experience another earthquake of magnitude 6 or higher is dropping by the minute, he said.
"Every minute that ticks by, it becomes less likely," he said.
The heightened seismic activity comes in the aftermath of a 7.1 magnitude quake that hit near the town of Ridgecrest, about 125 miles northeast of Los Angeles, on Friday night. That was preceded by a 6.4 magnitude earthquake in the same area the morning of the Fourth of July. Scientists are now calling that a foreshock.
Since the Fourth, Caltech seismologists have detected at least 3,000 smaller earthquakes.
Those include 340 earthquakes with a magnitude greater than 3, 52 with a magnitude greater than 4, and six with a magnitude greater than 5, Hauksson said Saturday.
In total, this earthquake sequence is expected to generate about 34,000 aftershocks with a magnitude 1 or greater over the next six months, he said.
This week's earthquakes were the strongest to hit the area in 20 years. No deaths or major injuries have been reported, but homes and roadways were damaged, particularly in the Ridgecrest area.
Gov. Gavin Newsom has requested a presidential emergency declaration for the affected regions.
Ridgecrest Mayor Peggy Breeden said she encourages residents to take safety precautions over the next few days until the seismic activity subsides. She said the town shouldn't suffer any long-term consequences from the last several days. She doesn't believe residents will flee to other cities.
——————————————–
There were multiple fissures that broke the ground in the Mojave Desert in southern California on Thursday and Friday after two major M6.4 and M7.1 earthquakes struck the area.
The power of nature is amazing… And these deep fissures near Ridgecrest, California are just terrifying!
The magnitude 6.4 earthquake was centered in the California city of Ridgecrest, about 175 miles northeast of Long Beach. It ended a five-year drought in California's seismic record: Before yesterday, the ground had not shook in the state since a magnitude 6 quake struck Napa in August 2014, causing $1 billion in damages.
Then, a 7.1 magnitude quake centered about 11 miles north of Ridgecrest struck at 8:19 p.m. Friday, rattling the Kern County city of 27,000 and the nearby small town of Trona in San Bernardino County.
Check out this fissure near the site of last night's magnitude 7.1 earthquake outside Ridgecrest. Sky5 was overhead late this morning. Full coverage at https://t.co/UH88UcfZm0 pic.twitter.com/ykTfKCr3Ao
The area appears to have taken the brunt of the damage, which includes major cracking on the State Route 178, at least one collapsed building and a fissure that stretched across the Mojave Desert. 
GROUNDBREAKING: SKY2 captured a large earth fissure that formed after Friday's 7.1-magnitude earthquake near Ridgecrest https://t.co/jEruFjVyKv pic.twitter.com/dFlIGDhntm
— CBS Los Angeles (@CBSLA) July 6, 2019
Both major earthquakes have created large and very impressive cracks in the ground of the dry Mojave Desert.
——————————————–
For years, scientists have been warning us that the San Andreas fault is "locked and loaded" and could potentially "unzip all at once".  Of course the two large earthquakes that we just witnessed in southern California were not along the San Andreas fault, and we should be extremely thankful for that.  Because they happened in remote areas, those two quakes didn't cause an enormous amount of damage, but they should still be taken as a warning.  The magnitude 7.1 earthquake that rattled southern California on Friday night was felt in San Francisco, Las Vegas and northern Mexico simultaneously, but if a magnitude 9.0 earthquake suddenly hit the San Andreas fault it would be 707 times more powerful than the quake that we just witnessed, and it would happen in a very heavily populated area.  Needless to say, the death and destruction would be unimaginable, and scientists keep telling us that southern California is way overdue for "the Big One" to strike. (

READ MORE…

)
——————————————–
11 PROPHECIES OF THE GIANT EARTHQUAKE THAT WILL CAUSE LARGE PARTS OF CALIFORNIA TO FALL INTO THE PACIFIC OCEAN
OPINION (MS) – We just witnessed the largest earthquakes to hit California in decades, and this has caused many to search for prophecies regarding even more destructive California earthquakes in the future.  In this article, I have included 11 examples of men and women that have been shown that someday there will be a giant earthquake that will cause a large portion of the west coast to go into the Pacific Ocean, but this is not an exhaustive list. 
The truth is that God has been warning us about this coming judgment for a very, very long time, and hopefully this recent shaking will start to wake some more people up. The following are 11 prophecies of the historic earthquake that will someday cause large parts of the state of California to slide into the Pacific Ocean…
#1 John Paul Jackson: "There is an earthquake that has been predicted to devastate California.  Meaning skyscrapers are going to fall that the shape of the United States will change after that earthquake. That won't happen until after there's a storm and major storm is going to come to California.
It's either a hurricane of incredible force, or it is a storm of incredible force. But a great, great hurricane, our incredible force is going to come to California, and the earthquake that destroys (California) will not happen until after that takes place. So there's a way of saying, Okay, I have time, but that doesn't mean it won't be an earthquake tomorrow 7.5 you know, or next week or two weeks from now have some magnitude. 
I'm talking to one that changes the shape of California where you don't want to live in California, anywhere in California, but that happens or perhaps even most of the West Coast.  Where an inland ocean is formed and Baja becomes an island and the mouth of the inland ocean forms between San Diego and Los Angeles.  That is not going to happen before that storm comes.  That is a sign that God will give this giving to the people- don't worry about that big one. CONTINUE:
——————————————–
PEOPLE AND PETS WARNED TO STAY OUT OF WATER ALONG ENTIRE MAINLAND OF MISSISSIPPI GULF COAST AS TOXIC BACTERIA SPREADING EASTWARD

.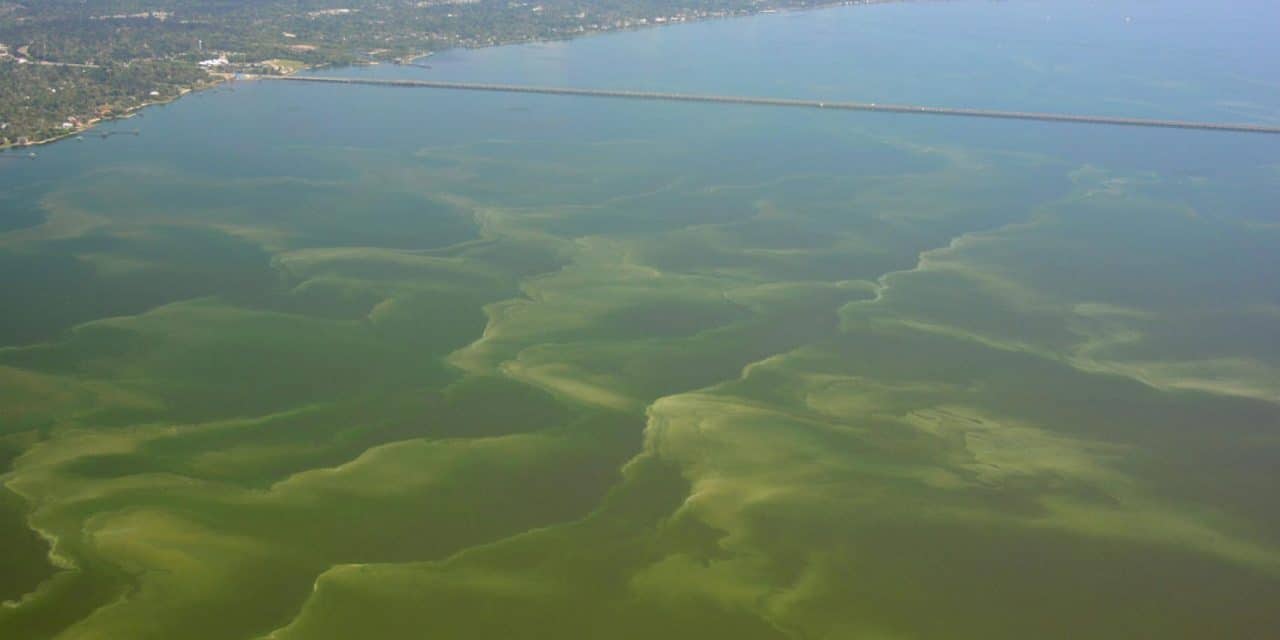 (AP) – People and pets are being warned to stay out of the water along the entire mainland of the Mississippi Gulf Coast as toxic bacteria continue spreading eastward. The Mississippi Department of Environmental Quality started closing some beaches June 22 and on Sunday closed the last two sections near the Alabama line. The agency has warned that polluted Midwest floodwaters have fed an outbreak of cyanobacterium. Popularly known as blue-green algae, it can cause rashes, diarrhea and vomiting. It is
spreading as water from the Mississippi River pours into the Gulf of Mexico. Mississippi's beaches are a tourist attraction, but that farther east along the Gulf Coast in Alabama and Florida draw more visitors because the water is generally clearer with more waves. Barrier islands along Mississippi tend to keep the water relatively calm. The National Park Service said Sunday that beaches remained open on Mississippi's barrier islands, and park rangers were monitoring water conditions because of the algae bloom closer to the mainland. 

READ MORE

:
——————————————–
HISTORIC FLASH FLOOD STRIKES DC, STRANDING CARS IN HIGH WATER
(NBC) – D.C. was hit by a historic flash flood Monday morning, drenching the city with nearly 3.5 inches of rainfall in just two hours. The inundation left drivers stranded in their cars, leaked into Metro stations and felled trees. A record 3.41 inches of rainfall was measured at Ronald Reagan Washington National Airport. That's the most rain ever recorded there in a single day.
Across the region, dangerous situations unfolded as fast-flowing water flooded many local roads. Multiple drivers quickly became stranded in high water, including a father who carried his two small daughters from a vehicle trapped in waist-deep floodwaters at Massachusetts Avenue and Little Falls Parkway in Bethesda. 

READ MORE

:
——————————————–
TERRIFYING FOOTAGE SHOWS THOUSANDS OF RELIGIOUS MINORITIES HELD IN CHINESE 'THOUGHT TRANSFORMATION' CAMPS
(CBN) – A wildly disturbing report from the BBC has revealed the sheer number of Muslims and other religious minorities being held against their will in educational detention centers. Though the government has been attempting to brand the facilities as "schools," the reality could not be more different. Simply put, the government is seeking to rid this religious minority of all their deeply-held beliefs in exchange for a sole trust and faith in President Xi Jingping and the Chinese state. It is political indoctrination of an incredibly sinister nature.

READ MORE

:
——————————————–
VATICAN GETTING READY TO DECLARE ARCHBISHOP FULTON SHEEN A 'SAINT' AFTER CATHOLIC PARENTS OF STILLBORN BABY PRAYED TO HIM AND BABY RECOVERED
A Vatican statement on Saturday said the pope had approved a decree recognizing a miracle attributed to Sheen's intercession, meaning he will be beatified. No date for the ceremony was given. The Vatican did not identify the miracle in the Sheen case, but the Catholic News Agency reported that it was the full recovery of a baby named James Fulton Engstrom, who was stillborn in Illinois in September 2010. The baby's parents, Bonnie and Travis Engstrom of the Peoria-area town of Goodfield, prayed to Archbishop Sheen to heal their son after he showed no signs of life when medical professionals tried to revive him.
The late Archbishop Fulton Sheen, a charismatic figure of US Roman Catholicism in the 20th century and a pioneer in using media for religious purposes, is one step closer to sainthood.
The Roman Catholic Church has never been shy about condoning and promoting idol worship, but this story today is going to kick that up a notch or two. Many older people will remember the very popular Archbishop Fulton Sheen from his many radio and television appearances promoting Catholicism. Hollywood actor Martin Sheen, real name Ramon Estevez, was so enamoured with the charismatic Catholic leader that he changed his last name to Sheen. Now Pope Francis is taking steps to elevate Fulton Sheen to the status of Catholic sainthood. What 'miracle' is responsible for this dubious honor? Idolatry.
"Unto the church of God which is at Corinth, to them that are sanctified in Christ Jesus, called to be saints, with all that in every place call upon the name of Jesus Christ our Lord, both theirs and ours:" 1 Corinthians 1:2 (KJV)
Catholic parents Bonnie and Travis Engstrom in Illinois had a baby that appeared to be stillborn back in 2010. But instead of praying to God, as the Bible instructs us to do, Bonnie and Travis being the good Catholics that they are began to pray to Archbishop Fulton Sheen to revive their baby. A short time later, the baby began to revive, and a "miracle" was declared. God gets no credit for any of it, and now the Roman pope clears Sheen for sainthood because some people prayed to him after he was long dead. It would be hilarious if not so tragically sad.
"And I John saw these things, and heard them. And when I had heard and seen, I fell down to worship before the feet of the angel which shewed me these things. Then saith he unto me, See thou do it not: for I am thy fellowservant, and of thy brethren the prophets, and of them which keep the sayings of this book: worship God."
Revelation 22:8,9 (KJV)
In Revelation 22, the apostle John is being shown some things by an man that is likely the prophet Daniel, and John is so overcome with emotion and awe that he falls down at the feet of Daniel for to worship him. At which point, Daniel lovingly but firmly rebukes John for worshipping another human being, and tells him to stand up and give the glory only to God. Not so in the Catholic Church. Not only did these parents commit idolatry by praying to another human being, albeit a dead one, but the Catholic Church is claiming idolatry to be the source of a miracle. They love it, can't get enough of it. This is one of the many reasons why I say that the Roman Catholic Church is the world's largest cult.
America's first televangelist Fulton Sheen moves one step closer to sainthood: Pope confirms the late archbishop performed a miracle when a 'stillborn baby recovered after his family prayed to the charismatic preacher'
FROM DAILY MAIL UK: A Vatican statement on Saturday said the pope had approved a decree recognizing a miracle attributed to Sheen's intercession, meaning he will be beatified. No date for the ceremony was given.
The Vatican did not identify the miracle in the Sheen case, but the Catholic News Agency reported that it was the full recovery of a baby named James Fulton Engstrom, who was stillborn in Illinois in September 2010.
The baby's parents, Bonnie and Travis Engstrom of the Peoria-area town of Goodfield, prayed to Archbishop Sheen to heal their son after he showed no signs of life when medical professionals tried to revive him.
Fulton Sheen, who was born in Illinois in 1895 and died in New York in 1979, was sometimes called the first 'televangelist'. Between 1930 and 1950 he hosted 'The Catholic Hour' on the NBC radio network, which had an audience of four million.
The procedure to have Sheen canonized, known as a sainthood cause, was halted for three years between 2016 and last month because of a legal tug-of-war over his body between the archdioceses of New York and Peoria, Illinois.
He was originally buried in St Patrick's Cathedral in New York but Peoria wanted the body because the cause had started there. Peoria won the case. One miracle must be attributed to a candidate for sainthood before beatification. A second miracle must be ascertained after beatification in order for sainthood to be conferred.
The Church teaches that only God performs miracles but that saints who are believed to be with God in heaven intercede on behalf of people who pray to them. A miracle is usually the medically inexplicable healing of a person.

READ MORE

:
Our Lady of Fatima – Archbishop Fulton Sheen
This is Archbishop Fulton Sheen, wearing his Catholic superhero costume replete with its religious accessories. Watch as he teaches his Bible illiterate audience all about the divinity of the Virgin Mary. You will note that Sheen constantly mentions the idols, icons and relics so important to the Catholic religion. Listen as he lies and lies about Mary, it's astounding that this fraud can say all this with a straight face.
——————————————–
HOW TO EASILY UNDERSTAND THE VERY COMPLEX DOCTRINE OF THE TRIUNE NATURE OF THE GODHEAD MENTIONED IN THE BIBLE
The doctrine of the Godhead – God in three separate but equal entities or persons – is a subject that causes much strife and debate within the Body of Christ. One reason for that is in the 21st century, most Christians sadly don't do any actual Bible study but instead read the commentaries of 'good and Godly men' whom they trust did some actual studying. This is not the path you want to take if you want to fulfill Paul's command to us in 2 Timothy 2:15 to study for yourself. So an excellent starting point will be to close your commentaries, open your KJV Bible, and ask God to open your understanding to grasp His written word.
God doesn't say "let me make man in my image" but instead says "let us make man in our image". Whoever the "us" is, we can safely deduce that it is at a least one other person or persons who are on the same level as God is.
The Bible doctrine of God appearing in 3 separate but equal persons, sometimes called the Trinity but biblically called the Godhead, is quite honestly past the ability of our minds to fully comprehend and understand it. That said, the born again believer in Jesus Christ who has the Holy Spirit living inside them, can actually get pretty close to grasping what it is all about. I am not a Bible scholar so I am not able to dazzle and distract you with  'extracting nuggets' from the Greek and Hebrew. But I am a pretty dedicated Bible student, and as such am able to point your attention to the cookies on the bottom shelf where they can be easily grasped.
"For the invisible things of him from the creation of the world are clearly seen, being understood by the things that are made, even his eternal power and Godhead; so that they are without excuse:" Romans 1:20 (KJV)
The doctrine of the Godhead – God in three separate but equal entities or persons – is a subject that causes much strife and debate within the Body of Christ. One reason for that is in the 21st century, most Christians sadly don't do any actual Bible study but instead read the commentaries of 'good and Godly men' whom they trust did some actual studying. This is not the path you want to take if you want to fulfill Paul's command to us in 2 Timothy 2:15 to study for yourself. So an excellent starting point will be to close your commentaries, open your KJV Bible, and ask God to open your understanding to grasp His written word. The Holy Spirit inside you will help you to pray what needs to be prayed.
SO, WHAT IS THE GODHEAD?
The doctrine of the Godhead in its most simple terms is the idea that God is not alone and has a 'peer group' for lack of a better phrase to use. We see this idea expressed all the way back in Genesis chapter 1 where we read the following:
"And God said, Let us make man in our image, after our likeness: and let them have dominion over the fish of the sea, and over the fowl of the air, and over the cattle, and over all the earth, and over every creeping thing that creepeth upon the earth." Genesis 1:28 (KJV)
Read that verse over a few times and you will see that it is telling us that God is not alone in His creative work. God doesn't say "let me make man in my image" but instead says "let us make man in our  image". Whoever the "us" is, we can safely deduce that it is at a least one other person or persons who are on the same level as God is. Angels, cherubim and seraphim do not count because they are created beings. God was never created, He has just always existed. (mind blown). But zoom ahead to the writings of the apostle John, and we have that answer written in stone for us:
"For there are three that bear record in heaven, the Father, the Word, and the Holy Ghost: and these three are one. And there are three that bear witness in earth, the Spirit, and the water, and the blood: and these three agree in one." 1 John 5:7,8 (KJV)
Who are the "us" from Genesis 1? God the Father, Jesus Christ His only begotten Son, and the Holy Spirit. Honestly, I could stop writing at this point because our original question raised by Scripture has been wonderfully answered by Scripture. But there is more to understand and learn, so let's jump into the deep end of the pool. But suffice to say you go there already knowing who the members of the Godhead are.
THE GODHEAD EXISTS IN ONE PERSON
I was having lunch the other day with my dear friend and fellow street preacher Bro. Jimmy Randolph, you might recall that Bro. Jimmy has written many wonderful and thought-provoking articles here on NTEB. He is active US military and we don't get to see each other as much as we used to, so having lunch with him was a treat. During our conversation, we talked about this very topic of the triune nature of God, and on how it is such a 'hot topic' these days. The conclusion that we came to was, when you boil it all down, when you have Jesus Christ, you have the Godhead all in one place, and all in one Person. Please note the following on how the Bible shows us that the Godhead is complete in Jesus.
IN JESUS THE GODHEAD DWELLS COMPLETELY:
"Beware lest any man spoil you through philosophy and vain deceit, after the tradition of men, after the rudiments of the world, and not after Christ. For in him dwelleth all the fulness of the Godhead bodily. And ye are complete in him, which is the head of all principality and power:"
Colossians 2:8-10 (KJV) How easy is this to understand? The Bible tells us that all of the mysterious, nebulous and hard-to-grasp nature of the Godhead are on full display in the Person of Jesus Christ. If you have Him, you have the Godhead.
IN JESUS GOD THE FATHER CAN BE SEEN:
"Jesus saith unto him, Have I been so long time with you, and yet hast thou not known me, Philip? he that hath seen me hath seen the Father; and how sayest thou then, Shew us the Father? Believest thou not that I am in the Father, and the Father in me? the words that I speak unto you I speak not of myself: but the Father that dwelleth in me, he doeth the works. Believe me that I am in the Father, and the Father in me: or else believe me for the very works' sake." John 14:9-11 (KJV)
THE BIBLE TELLS US THAT GOD IS A 'SPIRIT', right? But since you can't see a spirit, how then can we ever, even in Heaven, see God the Father? It will be when we look into the eyes of Jesus Christ our Saviour. I have never seen one single Bible verse that shows us interacting with God the Father in Heaven, have you? I don't think you have, please comment below if you know of one. All that we will ever see of God the Father is shown to us in Jesus Christ. It is at this point that intelligence taps out and blind faith in the word of God takes over. I do not understand how this can be, but I believe with all my heart that this is the way it is. Some things we will only know once we are up there.

IN JESUS ALL 3 ARE FOUND:
"And without controversy great is the mystery of godliness: God was manifest in the flesh, justified in the Spirit, seen of angels, preached unto the Gentiles, believed on in the world, received up into glory."
1 Timothy 3:16 (KJV)
Who is Jesus Christ? He is the invisible God, in all His massively-complex awesomeness, perfectly distilled in human form. If you have Jesus, you have the Father and you have the Holy Spirit all in one beautiful package.
(SIDE NOTE: The Bible never uses the term 'trinity', never calls Jesus "God the Son', and never says 'God the Holy Spirit'. It is the influence of the Roman Catholic Church in teaching people to make the 'sign of the cross' and pray in the name of 'God the Father, God the Son and God the Holy Spirit' where this idea comes from. Saying that They exist in 3 separate "persons" is acceptable to use in light of Hebrews 1:3 and 2 Corinthians 2:10. I have tried to only use terms for this topic that line up with the terms used in the King James Bible.)
In case you haven't figured it out by now, Jesus is the beginning of wisdom and the end of knowledge, He is everything. As I said earlier, I have found no Bible verses showing us interacting directly with God the Father face to face, and no verse where we and the Holy Spirit sit down and chat in Heaven. But what I do find, from cover to cover of my King James Holy Bible is the Person of Jesus of Nazareth.
"Then said I, Lo, I come (in the volume of the book it is written of me,) to do thy will, O God." Hebrews 10:7 (KJV)
God the Father, Jesus the Son and the Holy Spirit are three separate entities, of that there can be no doubt or discussion. Case closed. But it is equally true that in Jesus Christ all three of them are content to dwell and have their Being. More than that I cannot say for I do not know, but I know this. Since March 14th of 1990, when I became born again, I have been blessed to have a wonderful relationship with the part of the Godhead that the Bible says I can know, Jesus Christ, and that's all I need to know. I am content to let God surprise me with the rest of it.
This study was short and to the point, and we dearly hope it will be a blessing to you. But if you can grasp the simple, basic Bible truths presented here, you will know more than 90% of all the 'scholars' who endlessly debate this topic without ever arriving at a conclusion.