Britain Seeks to Form a Europe-Led Naval Task Force Against Iran – TV7 Israel News 29.07.19

Published on Jul 29, 2019
 

Today's top stories 29.07.19; 1) Israel, in cooperation with the United States, completed a series of successful tests on its Arrow-3 ballistic' missile defense system – in what Jerusalem officials insist 'provides the Jewish state with the necessary capabilities to protect the country against Iran's declared aspirations.' 2) Representatives of the United Kingdom, France, German, Russia and China held a meeting with their Iranian counterparts in Vienna as part of continued efforts to salvage the 2015 nuclear agreement. 3) In response to Iranian aggression in the strait of Hormuz, Britain seeks to establish a European-led naval taskforce that will assure freedom of navigation in the Persian Gulf.
————————————————
The Believer's Exciting Future

Published on Jul 30, 2019
 

The Believer's Exciting Future Dr. Ed Hindson shares a very encouraging message about the rapture and what awaits the believer in the very near future. – Those wishing to give to Calvary Chapel Kaneohe, please visit

https://calvarychapelkaneohe.com/donate/

J.D. Farag, Sr. Pastor Calvary Chapel Kane'ohe , Hawaii Calvary Chapel Kane'ohe Hawaii Home page:

http://www.calvarychapelkaneohe.com

Give;

http://www.calvarychapelkaneohe.com/i… (The ABC's of Salvation) – The A is for Admit you're a sinner and your need for the Savior, (

Romans

3:10

, 23 –

6:23

). – The B is for Believe in your heart that Jesus is Lord and God raised Him from the dead, (Romans 10:9-10). – The C is for Call upon the name of the Lord and confess with your mouth that Jesus Christ is Lord, (Romans 10:9-10, 13). Watch The ABC's Salvation video (

4:12

min) Click here:

https://www.youtube.com/watch?v=7FIL7…
All the signs of the last days are converging at the same time. Bible Prophecy is happening right before our eyes and like birth pains, the predicted events are happening more frequently and more intently. Never, in the history throughout the world have so many forces, including economic, scientific, techno-logic, ecologic, cultural, geopolitical, moral, spiritual and religion, converged together to bring this world that's already teetering over the edge into the abyss, to a point of no return.

Jesus said when you see all these signs happening, know that I am near, even at the door.
————————————————
LATEST WORLD NEWS CLIPS – ARTICLES – TUESDAY JULY 30th 2019
John 8:32 And ye shall know the truth, and the truth shall make you free
"My people are destroyed for lack of knowledge" (Hosea 4:6)
1Cor. 12:3 Wherefore I give you to understand, that no man speaking by the Spirit of God calleth Jesus accursed: AND THAT NO MAN CAN SAY THAT JESUS IS THE LORD, BUT BY THE HOLY GHOST.
TRIBULATION IS COMING AND THE REMOVAL OF THE CHURCH IS IMMINENT.
THE GREAT "DECEPTION" IS READY TO BE IMPLEMENTED BY THE ONE WORLD GOVERNMENT. ARE YOU READY FOR JESUS CHRIST RETURN
Rev. 3:10 Because thou hast kept the word of my patience, I also will keep thee from the hour of temptation, which shall come upon all the world, to try them that dwell upon the earth:
Luke 12:37 Blessed are those servants, whom the lord when he cometh shall find watching: verily I say unto you, that he shall gird himself, and make them to sit down to meat, and will come forth and serve them
so won't you accept Jesus now and be removed from that event and live forever with Jesus in the Family of God?
2 "(For he saith, I have heard thee in a time accepted, and in the day of salvation have I succoured thee: behold, now is the accepted time; behold, now is the day of salvation.)" (2nd Corinthians 2:6)
——————————————-
DAILY CHRISTIAN BIBLICAL QUESTIONS AND ANSWERS:
——————————————-
ARE MUSLIMS DESCENDANTS OF ISHMAEL?
QUESTION:    I have a question regarding Ishmael and Issac. Are the Muslims descendants of Ishmael? And for what reason do they hate the descendants of Issac? I was talking to my father about it but I did not know the reason they hate the descendants of Issac except for the fact the devil hates them.
ANSWER:    It's a complicated issue, and religious as well as racial. Some Arabs are descendants of Ishmael and some are not, but nearly all are Muslim. For instance, Iranians and Syrians are not descended from Ishmael, but are often referred to as Arabs by westerners.
The real battle is between Judaism and Islam, not Israelis and Arabs as the media would have you believe. It began when the Jews rejected Mohammad's invitation to embrace Islam about 1400 years ago. Today this hatred against Jews comes from the fact that their existence in that land violates a promise by Mohammad that any land conquered in the name of Islam would never be regained by its earlier occupants. That's the real reason why no efforts at forming two independent states, one Jewish and one Palestinian, will ever succeed. Israel cannot be permitted to dwell on land that was once claimed in the name of Islam.
As for Isaac and Ishmael, there is a minority view among Arabs that as Abraham's oldest son, Ishmael should have inherited the promised land, not Isaac. You don't hear about that very much, though, partly because it admits that the Jews had a prior claim. As I said, it's a complicated issue.
MUSLIMS AGAINST MUSLIMS?
QUESTION:    I have a question regarding the end times going forward and the events that we see taking place in the Middle East. Not so much between the Jews and Muslims, on that I am pretty clear. Is this expected and where in the Bible do we get an explanation of the ongoing battles between the Muslim groups and all of the fighting which appears to be evolving into a full out civil war or Sunni vs Shia?
ANSWER:    This is a fulfillment of prophecy. It's currently being manifested between the Shia and Sunni factions of Islam where each one is contending for supremacy in the Islamic world. The original prophecy is contained in Genesis 16:11-12. Speaking to Hagar, the angel of the Lord said:
"You are now pregnant and you will give birth to a son. You shall name him Ishmael, for the Lord has heard of your misery. He will be a wild donkey of a man; his hand will be against everyone and everyone's hand against him, and he will live in hostility toward all his brothers."
A widely known Beduoin saying goes, "I against my brother, my brothers and I against my cousins, then my cousins and I against strangers". I believe it's an adaptation of the Lord's prophecy of Genesis 16 and is certainly descriptive of events today. But sooner or later, the one thing that will unite them all is their common hatred of Israel.
———————————————
NEWS CLIPS OBTAINED FROM MANY SOURCES – INCLUDING

Tracking bible prophecy.org
Rapture Ready News
Prophecyupdate.Com
Main News Channels
End Times Headlines
Prophecyupdateblogspot.com
Stevequayle.com
Gracethrufaith.com
Nowtheendbegins.com
Other Christian Sites
(CLICK ON) LATEST DAILY NEWS CLIPS:
ISRAEL NEWS:
God is in control, and He told the nations the consequences of dividing the Promised Land and declaring peace and safety on their own terms (Joel 3:1-2; I Thess. 5:3)
WORLD TERRORISM – WARS
GENERAL WORLD NEWS:
WORLD FINANCE:
MASSIVE EARTH CHANGES/EARTHQUAKES/VOLCANOES ETC:
2Chr. 7:13 If I shut up heaven that there be no rain, or if I command the locusts to devour the land, or if I send pestilence among my people;
2Chr. 7:14 If my people, which are called by my name, shall humble themselves, and pray, and seek my face, and turn from their wicked ways; then will I hear from heaven, and will forgive their sin, and will heal their land
CHRISTIAN AND RELIGIOUS WORLD NEWS:
Matt. 24:9 Then shall they deliver you up to be afflicted, and shall kill you: and ye shall be hated of all nations for my name's sake.
Matt. 24:10 And then shall many be offended, and shall betray one another, and shall hate one another
EXTRA WORLD – ALTERNATIVE NEWS:
————————————————-
WORLD – PROPHETIC NEWS ARTICLES PRESENTATION – TUESDAY JULY 30th 2019
MIDDLE EAST AND WORLD WAR LOOMING THE BUILD UP TO PSALM 83  – ISAIAH 17 AND GOG OF MAGOG WARS EZEKIEL 38:
THE WHOLE WORLD IS UNSTABLE FINANCIALLY, POLITICALLY, PHYSICALLY, MORALLY, GODLY: – AND BECOMING MORE SO DAILY. (WE ARE IN THE BEGINNING OF SORROWS (MATT 24:8)
THE BIBLE STATES THAT IT WILL ONLY GET WORSE BEFORE THE START OF THE TRIBULATION OF MANKIND – (REVELATION 6)
Matt. 24:6 And ye shall hear of WARS AND RUMOURS OF WARS: see that ye be not troubled: for all these things must come to pass, but the end is not yet.
Matt. 24:7 FOR NATION SHALL RISE AGAINST NATION, AND KINGDOM AGAINST KINGDOM: and there shall be famines, and pestilences, and earthquakes, in divers places.
ISAIAH 17/PSALM 83:
THE DESTRUCTION OF DAMASCUS and
Muslim Countries in the Middle East will launch an attack on Israel
JEREMIAH 49:
PROPHECY OF ELAM – (Possible Attack on Iran's Nuclear Program
————————————————–
A ROYAL NAVY WARSHIP ARRIVES IN PERSIAN GULF AS ISRAEL AND UNITED STATES COMPLETE SUCCESSFUL TEST OF ARROW 3 MISSILE INTERCEPTION SYSTEM
Britain's Ministry of Defense said Sunday that the HMS Duncan will join the Frigate HMS Montrose in the Gulf to defend freedom of navigation. Israel and the United States completed a series of successful tests of their advanced Arrow 3 missile defense system in Alaska, the Defense Ministry said on Sunday. "They were successful beyond any imagination. The Arrow 3 – with complete success – intercepted ballistic missiles beyond the atmosphere at unprecedented altitudes and speeds," the premier said. "Today Israel has the ability to act against ballistic missiles that could be launched against us from Iran or anywhere else," Netanyahu added.
A Royal Navy warship has arrived in the Persian Gulf to accompany British-flagged ships passing through the Strait of Hormuz, amid tensions after Iran seized a British tanker this month.
Slowly and steadily, Israel, the UK and the United States are putting everything in place in a unified front to Iran amid escalating tensions in the Persian Gulf. Newly-elected PM of Britain Boris Johnson seems to be more on a hawkish-side than his predecessor Theresa May was.
Over in Alaska, Israel and the US have just completed testing of the Arrow 3 Missile Defense System, Netanyahu exclaimed that the results were "successful beyond any imagination". That tells me that Israel wants to be prepared for when Iran starts using the S-300 anti-aircraft missile system that Russia gave them.
UK, ISRAEL AND UNITED STATES SEEM TO BE MAKING MAJOR PREPARATIONS FOR ARMED CONFLICT
FROM THE AP: Britain's Ministry of Defense said Sunday that the HMS Duncan will join the Frigate HMS Montrose in the Gulf to defend freedom of navigation. Defense Secretary Ben Wallace said the Royal Navy will escort U.K. vessels until a diplomatic resolution is found to secure the route again.
The British-flagged Stena Impero oil tanker was seized in the Strait of Hormuz a week ago. Some senior Iranian officials have suggested the ship was seized in retaliation for the British navy's role in seizing an Iranian supertanker off the coast of Gibraltar for violations of EU sanctions on oil sales to Syria.
The Strait of Hormuz links the Persian Gulf to the Gulf of Oman and is a vital waterway for oil tankers.

READ MORE

:
Israel and the United States completed a series of successful tests of their advanced Arrow 3 missile defense system in Alaska, the Defense Ministry said on Sunday.
FROM TIMES OF ISRAEL: The weapon system successfully demonstrated hit-to-kill interceptions of ballistic targets in space, according to the ministry, which added that the operation was conducted in Alaska in order to test capabilities that cannot be tested in Israel. The system also proved capable of simultaneously intercepting multiple targets, Channel 12 news reported. Prime Minister Benjamin Netanyahu lauded the joint operation at the opening of the weekly Sunday cabinet meeting, saying the "secretive" tests had been conducted over the course of the past several weeks.
"They were successful beyond any imagination. The Arrow 3 – with complete success – intercepted ballistic missiles beyond the atmosphere at unprecedented altitudes and speeds," the premier said.
THE DEFENSE MINISTRY did not specify at what altitudes its defense system had managed to intercept the test missiles.
"Today Israel has the ability to act against ballistic missiles that could be launched against us from Iran or anywhere else," Netanyahu added.
THE SUCCESSFUL TESTS were conducted by the Defense Ministry's Missile Defense Organization and the US Missile Defense Agency, with assistance from the Israeli Air Force and Israeli Aerospace Industries, which manufactures the Arrow 3. "In addition, the fact that the tests were conducted in Alaska, tens of thousands of kilometers away from Israel, is another significant achievement that demonstrates the operational capabilities of the Arrow 3 system to successfully face any threat," said MDO director Moshe Patel in a joint statement with the US Missile Defense Agency.

READ MORE

:
————————————————–
ERDOGAN: 'WHOEVER IS ON THE SIDE OF ISRAEL…WE ARE AGAINST THEM'
https://prophecyupdate.blogspot.com/
By United With Israel Staff 
The Turkish president's declaration to supporters is just the latest diatribe against the Jewish State.
Turkish President Recep Tayyip Erdogan says Ankara will oppose anyone who supports the Israeli government.
"Whoever is on the side of Israel, let everyone know that we are against them," said Erdogan while addressing senior provincial officials from the ruling Justice and Development Party (AKP) in the Turkish capital, according to the Iran-based Press TV.
"We do not approve of silence on the state terror that Israel blatantly carries out in Palestine," the Turkish president stated.
Israel and Turkey were once close allies, but under Erdogan, the Ankara government has become a vocal critic of Israeli policies dealing with Palestinians, sparking frequent verbal feuds with Prime Minister Benjamin Netanyahu, with the prevailing common wisdom, at least in Israel, that the president views his diatribes as helping his cause among Islamic elements at home within his political party.
Sometimes, he even employs anti-Semitic rhetoric. In December, he charged that "Jews in Israel" beat innocent defenseless Palestinians.
"Hey Netanyahu, behave yourself…You are a tyrant who massacred seven-year-old Palestinian children," Erdogan told a rally in Ankara in March.
"We have not oppressed any of the Jews in this country. We have not done anything…to any synagogues here. Don't provoke us," he said, implying that Turkish Jews could be in danger.
————————————————–
CHINA AND RUSSIA ALIGN AND DISPLAY STRATEGIC COORDINATION IN ASIA-PACIFIC
An exciting new template has appeared in the geopolitics of the Asia-Pacific last week when Russia's Aerospace Force and China's Air Force carried out their first-ever joint air patrol in the region.
Steadily and imperceptibly but profoundly, the regional alignments are transforming. 
Russia and China routinely claim that their entente is neither a military alliance nor is directed against any third country. Yet, the alchemy of that relationship is undergoing a huge transformation, stemming out of a conscious decision by their top leaderships. 
The so-called joint patrol last Tuesday involved Russia's Tu-95MS strategic bombers and the H-6K aircraft on China's part. 
The Tupolov Tu-95MS (which NATO calls the 'Bear') is a is a large, four-engine turboprop-powered strategic bomber and missile platform to carry the new Russian Kh-101/102 stealth cruise missile, which uses use radio-radar equipment and target-acquiring/navigation system based on GLONASS. The 'Bear' used to be a veritable icon of the Cold War as it performed a maritime surveillance and targeting mission for other aircraft, surface ships and submarines and a versatile bomber that would deliver the thermonuclear bomb.
China's H-6K is a heavily redesigned version of the 'Bear', capable of carrying air launched cruise missiles. According to the Pentagon, the bomber gives China a "long-range standoff offensive air capability" with precision-guided munitions. Russia and China deployed two each of the Tu-95MS and H-6K strategic bombers in the air patrol on Tuesday. 
According to a Russian Defence Ministry statement, the air patrol was undertaken on the "planned route over the Sea of Japan and the East China Sea." The statement added that the joint air patrol was intended to strengthen Russian-Chinese relations and raise the level of interaction between the armed forces of both countries, in particular, to expand their capabilities for joint operations. 
Significantly, the Russian statement  said that another goal of the joint patrol is "strengthening global strategic stability." 
The South Korean defence ministry, however, insisted that following the Russian-Chinese air patrol by the strategic bombers, a Russian A-50 command and control military aircraft also entered the country's Air Defence Identification Zone (ADIZ) twice. South Korea claimed that it deployed fighter jets and fired 360 warning shots ahead of the Russian A-50, which  is an unarmed AWACS plane, designed for tracking and observation.
Why Russia and China jointly undertook an unprecedented joint air patrol over the disputed islands in the East China Sea (known to the Koreans as Dokdo and to the Japanese as Takeshima) remains unclear. But, quite obviously, it is an affront to the US, which has alliance treaties with both Japan and South Korea. 
The incident comes barely two months after the release of the Pentagon's Indo-Pacific Strategy Report, which spelt out the US' dual containment strategy against China ("a Revisionist Power") and Russia ("a Revitalised Malign Actor".) 
Moscow also says that the first-ever joint patrol of the long-range aviation in the Pacific was the beginning of a wider program, which aims to boost the Russian and Chinese militaries' ability to work together and the planned program stretches at least for the remainder of the year.
The symbolism is striking. The US National Security Advisor John Bolton who was on a visit to Seoul a day after the flyover of the islands by the Russian and Chinese strategic bombers exhorted South Korea and Japan to work together amid growing security concerns. 
Either way, Russia and China may have underscored that carrying forward their convergence on the Asia-Pacific region, their two militaries intend to undertake active "strategic coordination" in the Far East where the US has begun deploying advanced missile defence capabilities. For China, the timing is particularly significant in view of the proposed US arms sales to Taiwan. 
For both Russia and China, the Far East will be of increased importance in the period ahead as forming a gateway to the Northern Sea Route,the shipping lane which the two countries are jointly developing to connect the Atlantic Ocean and the Pacific Ocean along the Russian coast of Siberia and the Far East. 
——————————————–
OMRI NAHMIAS
 US Senator Ted Cruz (R-Texas) urged Latin America to acknowledge Hezbollah's significant presence in their home countries and the terror that the organization perpetuates within their borders.
"AMIA bombing was not the first or the last terrorist attack carried out by Hezbollah in Latin America or around the world, and yet over two decades after the bombing, Hezbollah is still very much alive and active in the tri-border area that encompasses the borders of Argentina, Brazil and Paraguay," warned Cruz, at an event on Thursday commemorating the 1994 AMIA bombing in Argentina in which 85 Jews were murdered and 330 injured. "The growth of Hezbollah in Latin America remains unchecked."
"Hezbollah continues to radicalize people in Argentina, Paraguay and Brazil through mosques and schools that preach the group's extremist agenda," said Cruz. "It's time for Latin America to reckon with the significant and the dangerous presence of Hezbollah in the region, and it's also time for the larger international community to combat Iranian proxies wherever we find them – in Latin America and the Middle East."
He commended Argentina for blacklisting Hezbollah.
"Last week I sent a letter to [US] Secretary [of State Mike] Pompeo, encouraging him to urge his Brazilian and Paraguayan counterparts to acknowledge Hezbollah's significance in their home countries and the terror that Hezbollah perpetuates within their borders," the senator said.
According to Cruz, "In order to keep Iran in check, we need to support our allies, especially Israel, and combat Iran's proxies in Lebanon, Latin America and around the world. When the Ayatollah says 'Death to America' and 'Death to Israel,' I believe him."
Referencing the ongoing threat of Hezbollah, Cruz said that "just eight months ago, in December 2018, Israel uncovered six sophisticated cross-border tunnels built by Hezbollah in south Lebanon, which included stairs, a rail system and wide passageways allowing for the movement of equipment and forces intended to cause substantial harm to Israeli civilians by enabling terrorist to sneak across the border and carry out murderous attacks."
THe principal deputy assistant attorney-general, John Cronan, spoke about US President Donald Trump's efforts to counter the influence of the terrorist group.
"To some extent, Hezbollah has avoided the global notoriety captured by the likes of al-Qaeda and ISIS, thanks largely to its sophistication and secrecy of its activities," he said. "But Hezbollah's ability to evade regular front-page headlines in no way diminishes the threat the terrorist organization presents. Cutting off Hezbollah's financial support also has been central to our efforts. Money is the lifeblood of any terrorist organization, and Hezbollah is no different," he continued. "Make no mistake: destroying Hezbollah's support networks and neutralizing the Hezbollah threat is a top priority for this [US Justice Department] and will continue to be."
——————————————–
Iraq is back in the headlines. Two weeks after the Iraqi Ambassador to the US Fareed Yasseen made waves by saying that "there are objective reasons that may call for the establishment of relations between Iraq and Israel," some in the Arab world now point to Israel as being behind last week's attack on Iraq's Al-Shuhada military base.
On Friday, the Iraqi army announced that a military base near the town of Amerli in eastern Salahuddin, north of Baghdad, had been bombed by a drone. According to Al Arabiya, at least one person was killed and two wounded in the attack.
The base used by pro-Iranian militias of the Hashd al-Shaabi (Iraqi Popular Mobilization Force), which includes a Shi'ite Turkmen Brigade. The unit recently received Iranian ballistic missiles, hidden inside food-delivery trucks.
According to Arab media reports, Hezbollah fighters and members of the Iranian Revolutionary Guard Corps (IRGC) were among the casualties.
Although Arab commentators took the view that it was an American or Israeli drone attack, the Pentagon denied US involvement and Jerusalem kept mum.
Nevertheless, Iraqi airspace is in the US CENTCOM area of control. While initial reports said the strike was carried out by a drone, a Popular Mobilization Force official, Ali al-Husseini, told London-based Arabic daily "Asharq al-Awsat," "We must await the results of the probe to find out what type of aircraft carried out the strike. The strength of the rocket indicates that it was probably not fired by a drone."
According to Western and Israeli intelligence organizations, in recent months Iran has provided the Iraqi Shi'ite militias with dozens of guided ballistic missiles. Tehran's aim is reportedly to build an alternative "missile base" in Iraq following Israel's repeated successful strikes against Iranian targets in Syria
The missiles are reported to be of the Zelzal, Fateh-110 and Zolfaqar types. On August 31, 2018, Reuters reported that the Zolfaqar missiles have a range of up to 700 kilometers, enabling them to reach Riyadh, the capital of Saudi Arabia, or Tel Aviv if launched from Iraq. The Fateh-110 missiles have 250-300 km range.
The Iraqi base hit last week is relatively close to the border, and Iran may have been planning to move the missiles into Syria.
The Iraqi government has trouble standing up to Iran, which means its territory is prone to US and Israeli attacks. Experience proves that Israel has excellent intelligence information on IRGC activity in Syria and Iraq that it can quickly translate into offensive operational activity.
If Israel is indeed behind last week's attack in Iraq, it is good that it is staying silent. Israel cannot afford to stop hitting Iranian targets intended to open new fronts against it, whether in the Syrian Golan Heights or in Iraq, however, the current period is very sensitive in light of US-Iran tensions. One can only hope that the upcoming Israeli elections will not inspire boastfulness in senior officials.
While there is no proof that this was an Israeli attack, its message was quite clear: There are actors in the region with very effective military capabilities, that will not accept the stationing of Iranian ballistic missiles in Iraq that endanger Israel and Saudi Arabia.
——————————————–
ISRAEL LAUNCHES SECOND ATTACK ON IRANIAN TARGETS IN IRAQ
A second Israeli attack in 10 days on Iranian Guards' and Iraqi militia forces in eastern Iraq was claimed on Sunday, July 28 by Iraqi military sources. 
They described one or more Israeli Air Force jets striking Camp Ashraf in Diyala Governorate, some 80km from the Iranian border and 40km north of Baghdad. The Iraqi sources reported that the Israeli aircraft struck a consignment of ballistic missile launchers transferred a short time ago from Iran to Iraq. as well as the missiles themselves and the living quarters of Guards officers and personnel of the pro-Iranian Iraqi Badr Brigades militia. Some sources reported up to 40 dead in the attack.
Camp Ashraf is described by DEBKAfile's military sources as one of the largest military compounds in eastern Iraq, with room to house more than 4,000 troops and their weapons systems. It also holds a big complex of subterranean facilities storing missiles, tanks and heavy artillery. Camp Ashraf is the address of the main base and command headquarters of the Badr Brigades, the largest pro-Iranian militia in Iraq, This militia has become heavily engaged in Tehran's new drive to transform Iraq into a frontline base of operations.
Israel's first purported target in Iraq on July 19 was another Badr Brigades facility in eastern Iraq, outside the town of Amerli in the province of Salahudin. That one housed the 52nd Brigade of the Hash Shaab militia.  
On July 24, Israel was reported by the Syrian military to have conducted a surface missile attack – this one to demolish an intelligence station just constructed by the Iranians at Tal al-Harara in southern Syria for a broad overview of northern Israel and parts of the eastern Mediterranean.
If all three Israel attacks are confirmed, it would indicate a radical escalation of its operations against Iran's new, ongoing initiatives to set up a new front-line military presence in Iraq and southern Syria. 
Prime Minister Binyamin Netanyahu responded to the successful Arrow 3 tests in Alaska against exo-atmosphere ballistic targets at the Sunday cabinet meeting by saying: "They were successful beyond imagination, Each a perfect hit. This means that Israel could send ballistic missiles into Iran."
Netanyahu, who also serves as defense minister, did not elaborate on this comment, but it evidently carried a message, that while Israel has the capacity to intercept and destroy the ballistic missiles that Tehran has begun transferring to Iraq and Syria, it has no defense against Israel's long arm and its ballistic missiles.
——————————————–
A Royal Navy warship has arrived in the Persian Gulf to accompany British-flagged ships passing through the Strait of Hormuz, amid tensions after Iran seized a British tanker this month.
Britain's Ministry of Defense said Sunday that the HMS Duncan will join the Frigate HMS Montrose in the Gulf to defend freedom of navigation.
Defense Secretary Ben Wallace said the Royal Navy will escort U.K. vessels until a diplomatic resolution is found to secure the route again.
The British-flagged Stena Impero oil tanker was seized in the Strait of Hormuz a week ago. Some senior Iranian officials have suggested the ship was seized in retaliation for the British navy's role in seizing an Iranian supertanker off the coast of Gibraltar for violations of EU sanctions on oil sales to Syria.
The Strait of Hormuz links the Persian Gulf to the Gulf of Oman and is a vital waterway for oil tankers.
——————————————–
The yield curve spread is one of the most reliable leading indicators. One of the researchers who has written the most about the predictive power of the yield curve, Estrella (1998), suggests that the most reliable spreads is the yield of the ten-year sovereign bond (capital-market title) minus the yield on the three-month bond (money market title).
In the US, every time the spread has been close to zero or negative, a crisis has come within the next twenty-four months. In the following figure we can see the current spread along with those in the last two crises.
If the data from the most recent recessions are extrapolated using this indicator alone, we can anticipate that the next crisis in the US will occur in no less than six months and no more than twenty. That is to say, a crisis will take place sometime between January 2020 and March 2021.
The indicators shown here are some of the leading business cycle indicators we consider to be most accurate. Many other indicators can of course be included in an analysis of this kind, such as credit dynamics, the amount of currency in circulation, corporate risk spreads, and the demand for cyclical goods. 
The indicators included here show weakness in the global economy. They indicate a possible crisis and recession in the US economy and perhaps in Europe as well. The crisis and recession do not appear to be imminent, but they are near. The yield curves indicate that the US recession could take place no less than six months and no more than twenty-four months from now. The world PMIs indicate a clear slowdown in global growth. They are close to recession levels, although they are still in neutral territory. However, the TED spread, which measures stress in the financial sector, is not showing any problems. Finally, the Fed is anticipating problems, as witness its announcement of possible cuts to the interest rate.
If our thesis holds true, there is still some time for economic agents to prepare themselves for an economic future with more shadow than light.
"In 2018, the Federal Government spent $4.48 Trillion, which was equivalent to 22% of the nation's entire nominal GDP. Of that total spending, ONLY $3.5 Trillion was financed by Federal revenues, and $986 billion was financed through debt.
In other words, if 75% of all expenditures is social welfare and interest on the debt, those payments required $3.36 Trillion of the $3.5 Trillion (or 96%) of revenue coming in."
Do some math here.
The U.S. spent $986 billion more than it received in revenue in 2018, which is the overall 'deficit.' If you just add the $320 billion to that number you are now running a $1.3 Trillion deficit.
THE U.S. WILL NOT DEFAULT ON ITS DEBT.

 
This is particularly the case since we no longer have any budgetary controls. 
Importantly, the spending increase of $320 billion is on top of the annual 8% automated budget increase and the preexisting deficit. My original projection above is too conservative by $500 billion, or more. 
But that's not the real story.
The crux of that article was focused on the roughly $6 Trillion of unfunded liabilities of U.S. pension funds which Congress is now drafting a piece of legislation for entitled the "Rehabilitation For Multi-employer Pensions Act." 
As noted in that article, while Congress is preparing a bailout for U.S. pension funds, there is a $70 Trillion pension problem globally which is not being addressed. 
"America's debt load is about to hit a record. The combination of cheap money and soaring debt helped fuel the decade-long economic expansion and bull market, but America's gluttony of loans could work against it if its fragile economic balance shifts.
In the first quarter of 2019, the United States' total public- and private-sector debt amounted to nearly $70 trillion, according to research by the Institute of International Finance. Federal government debt and liabilities of private corporations excluding banks both hit new highs."
As I noted this past week, the real crisis comes when there is a "run on pensions." With a large number of pensioners already eligible for their pension, and a near $6 trillion dollar funding gap, the next decline in the markets will likely spur the "fear" that benefits will be lost entirely. 
The combined run on the system, which is grossly underfunded, at a time when asset prices are dropping, credit is collapsing, and shadow-banking freezes, the ensuing debacle will make 2008 look like mild recession. 
It is unlikely Central Banks are prepared for, or have the monetary capacity, to substantially deal with the fallout.
As David Rosenberg previously noted:
"There is no way you ever emerge from eight years of free money without a debt bubble. If it's not a LatAm cycle, then it's energy the next, commercial real estate after that, a tech mania years after, and then the mother of all of them, housing over a decade ago. This time there is a huge bubble on corporate balance sheets and a price will be paid. It's just a matter of when, not if."
Never before in human history have we seen so much debt.  Government debt, corporate debt, shadow-banking debt, and consumer debt are all at record levels. Not just in the U.S., but all over the world.
If you are thinking this is a "Goldilocks economy," "there is no recession in sight," "Central Banks have this under control," and that "I am just being bearish," you would be right.
But that is also what everyone thought in 2007.
——————————————–
STAND-OFF BETWEEN CIVILIZATIONS
Not all people who worry about a replacement of civilizations are necessarily violent or even incorrect. They appear to be frightened folk, sent over the edge by matters they may feel beyond control. In Europe and the United States, they have witnessed wave upon wave of attacks by individuals and groups openly espousing violence in the name of religion. They seem to fear that their own governments are doing too little to protect them and their families from future attacks.

"What unites these groups ideologically is a belief that Europe is facing a 'great replacement' by Muslim and African immigrants. And they want something done about it." — Marion MacGregor, "The push from Europe's young new right", Infomigrants.net; May 5, 2018.

Political correctness, often an extreme form of denial of reality, has made it increasingly hard for even the most reasonable and careful of thinkers to say anything critical about Islam…efforts to block fair criticism of aspects of Islam can become unjust forms of censorship.
The number of deaths is not always a guide to the impact of a tragedy. One of the most recent tragedies had a high, but far from record-making, toll of fatalities. First, and as a basis for comparison, it is worth noting that the November 2015 Islamic State attacks in Paris slaughtered 90 people in the Bataclan Theatre and more elsewhere in the city, for a total of 130 deaths. The Islamist truck attack on a single stretch of road in Nice on 14 July 2016 took no fewer than 86 lives. On Easter Sunday, 21 April 2019, around 253 innocent people, including many children, were slaughtered during radical Muslim attacks on churches and three hotels in Sri Lanka, the largest death toll since the nearly 3,000 on September 11, 2001.
These all took their toll and will not soon be forgotten. Another attack recently took place that may have left a lasting impression, already changing how people think and act about our responses to these attacks and the people who perpetrate them, as we move more forcefully into a state of concerns on both sides of an increasingly dangerous stand-off between civilizations.
Not all people who worry about a replacement of civilizations are necessarily violent or even incorrect. They appear to be frightened folk, sent over the edge by matters they may feel beyond control. In Europe and the United States, they have witnessed wave upon wave of attacks by individuals and groups openly espousing violence in the name of religion. They seem to fear that their own governments are doing too little to protect them and their families from future attacks.
Political correctness, often an extreme form of denial of reality, has made it increasingly hard for even the most reasonable and careful of thinkers to say anything critical about Islam. While it is reasonable to call out overt racism or brutal hate for Muslims—or anyone else—efforts to block fair criticism of aspects of Islam can become unjust forms of censorship.
Salvation cannot work any other way.
——————————————–
In a recent article in the Houston Chronicle, four former senior EPA officials agreed green-house gases (particularity CO2) needed to be cut to save the earth from climate change. I have one question for this group. What if CO2 is not a controlling factor in the earth's temperature?
There are several reasons why numerous experts with strong academic backgrounds believe CO2 is not a major factor in the earth's temperature. First, in 2018 over 500 studies were published in International Scientific Journals challenging CO2 as the cause for global warming
Second, CO2 is a very minor gas measuring 400 parts per million (ppm) which is only 0.04% of the atmosphere. 0.04% equates only to 40 seats in a football stadium that holds 100,000 people!
Third, there has been no significant warming in the last two decades while CO2 levels have accelerated to above 400 ppm. Where is the warming?
Fourth, there is a very poor correlation between CO2 and the earth's temperature. For example, during the last 10,000 years while the earth has experienced numerous warm periods there have been only two 25-year periods when the earth's temperature and CO2 have tracked together (1910-1940 and 1975-1998). As a matter of fact when CO2 levels begin moving upward after WWII, the earth cooled for 35 years from 1940 to 1975 and the "consensus of experts" at that time was the earth is heading to another ice age.
Fifth, in numerous tests numerical models that incorporate CO2 have failed miserably to accurately predict observed global temperatures. This strongly suggests CO2 is not as important as Alarmists believe.
Finally, CO2 is not a pollutant. A very strong case can be made for the earth needing more CO2 rather than less. If CO2 levels ever drop below 150 ppm, all plants die. Until the recent increase in CO2, CO2 levels have averaged around 270 ppm for the last 10,000 years. This is just above the dangerous level. For decades nurseries that can control their environment bump CO2 levels up to 1200 ppm because they get better growth and it requires less moisture. Thousands of studies on hundreds of plants confirm this observation. Plants love CO2! What are the ideal CO2 levels for life on this planet? No one knows.
In summary, if CO2 is not a main factor in the earth's temperature, then the foundation for the man-made global warming argument collapses and there is no need to launch multi-billion dollar preventative programs like the Paris Accord.
Neil Frank PhD
Former Director National Hurricane Center
Retired Chief Meteorologists KHOU TV
——————————————–
Sources suggest Johnson also has no plans to visit European capitals in the hope of reopening talks, with potentially no significant Brexit negotiations until a Brussels summit starting 17th October, a mere fortnight before the UK is due to leave. 
The Daily Mail has reported UK Prime Minister Boris Johnson is dramatically ramping up preparations for a no deal Brexit, and in the process shunning meetings with European Union member state leaders.
Under Johnson's proactive policy, Michael Gove leading daily meetings of the Government's emergency 'Cobra' committee – normally reserved for planning around crises such as terrorist attacks and natural disasters – to ensure the country is ready to depart the European Union 31st October without fail. He will also not be visiting key EU capitals in the tradition of previous new Prime Ministers in order to focus on the task. 
His tough stance follows icy phone conversations with Angela Merkel, Emmanuel Macron and Jean-Claude Juncker last week, in which all three rejected his demands to scrap the Irish backstop, which critics say would lock the UK into the customs union indefinitely. While the premier is keen to negotiate, he allegedly sees no point in trying to when Theresa May's deal has been rejected three times by MPs, and Brussels chiefs have made clear they're not willing to enter new discussions on any aspect of it. 
Johnson used a 28th July conference call with the Cabinet to warn May's preparations for no deal hadn't moved quickly enough, and were often undermined by parallel structures'.
​Gove will hold his 'daily operations committee' in the Cobra room until the end of the summer, while the Prime Minister will convene twice-weekly meetings of his 'War Cabinet', known as the Exit Strategy Committee.
He will also lead an Exit, Economy and Trade committee, which will focus on Britain's post-Brexit relations around the world. For his part, Chancellor Sajid Javid is preparing to release details of an extra £1 billion in funding for no deal, on top of the £4.2 billion already allocated, which will include cash to recruit 500 new Border Force guards. Ministers are also in the process of crafting a major public information campaign, including TV adverts and leaflets to 27 million homes, to educate and inform the British public about the realities of a no deal Brexit.
The news comes as a Confederation of British Industry report has revealed the EU "lags behind" the UK in preparing for a No Deal Brexit.
The employers' organisation – a staunch opponent of no deal, which receives funding from Brussels – claims the report "highlights how – contrary to many claims –the EU lags behind the UK in seeking to prevent the worst effects of a no deal scenario".
——————————————–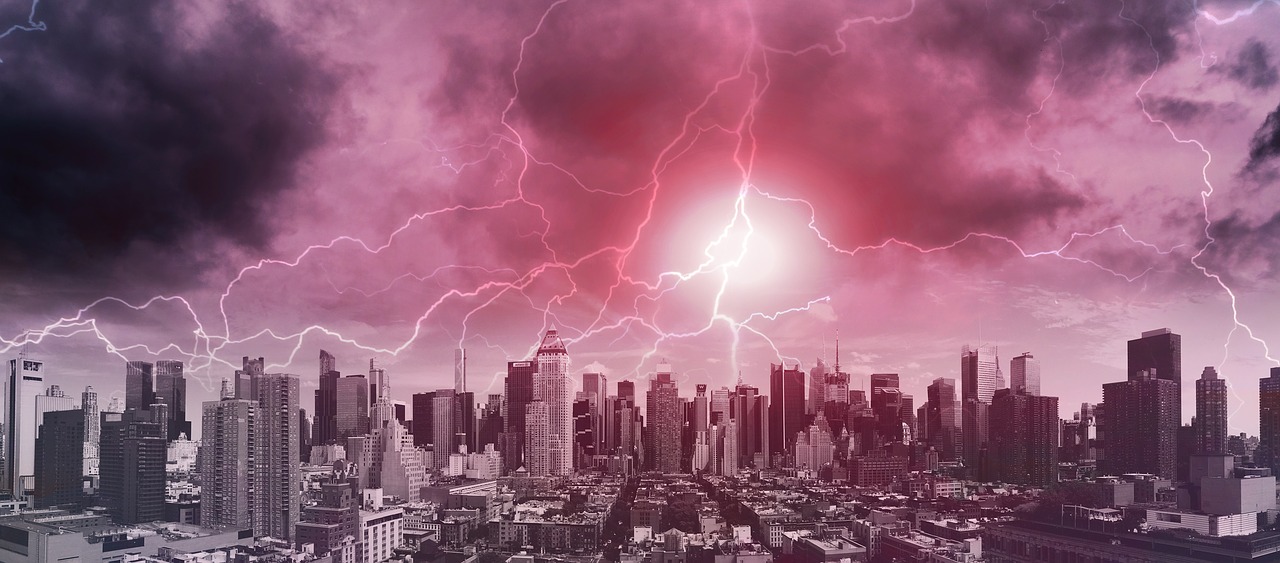 An absolutely massive hole has formed in the upper atmosphere of the Sun, and our planet will align with that hole later this week.  Once the alignment happens, Earth will be bombarded by a "solar storm", and nobody is quite sure yet how bad it will be.  If the storm is relatively minor, we could just experience a few disruptions to satellite communications and see some pretty lights in the sky.  But if the storm is really severe, our electrical grid could be fried and we could experience widespread power outages.  According to the Express, "the solar storm will hit Earth on July 31 or August 1″… (READ MORE…)
——————————————–
The recent seismic activity in the state of California has taken a strange turn.  According to the Los Angeles Times, there have been more than 80,000 earthquakes in the state since July 4th, and most of those quakes were aftershocks of the two very large events that hit the Ridgecrest area early in the month.  Over the past couple of weeks, however, a very unusual pattern has begun to emerge.  We have started to see aftershocks creep toward two of the largest fault lines in southern California, and this is making seismologists very nervous.  The fact that we are seeing aftershocks "approaching the Owens Valley fault" is definitely alarming, but of far more concern is the fact that the Ridgecrest aftershocks are also headed "toward the Garlock fault".  The following comes from a local California news source… (

READ MORE…

)
——————————————–
Former CIA Officer and whistleblower Kevin Shipp says there are big stories with big implications for America that are unfolding now. One of the biggest earthquakes that is going off will be the high ranking Deep State elite surrounding convicted sex offender Jeffery Epstein. Shipp says, "Oh my goodness gracious, the Deep State is darn well scared, and some of its political top participants, I guarantee you, they want Epstein gone. There is no doubt about that. I don't know why the Bureau of Prisons put Epstein in a jail cell with a cop that killed four people and buried them in his back yard. Epstein should have been in solitary confinement under watch. So, whoever made that decision, it was a complete error in judgment, if not intentional. That should not have happened in the first place."
Shipp goes on to point out, "It looks pretty clear to me that the Deep State intelligence Shadow government was involved, and it gets worse. Ghislaine Maxwell, who was Epstein's alleged recruiter for young girls, was the daughter of  Robert Maxwell, (Correction: Shipp said John by mistake) who was a known Mossad Agent. He bilked pension funds to cover losses in his business. . . . He was found dead floating next to his yacht from an alleged heart attack. So, there are some strange connections to the Deep State. U.S. Attorney (and former Labor Secretary) Alexander Acosta would not have said this if it were not true. It is true. There are intelligence connections. Is this a blackmail operation? We know Epstein has a 'black book.' We know Epstein probably has video of massages by young girls of high profile people, including politicians. . . . There are going to be some big names that are going to be connected to Epstein and his pedophile child trafficking ring. There is no question about it."
Another huge story unfolding is the investigation into the "hoax" and "witch hunt" of Russian collusion with President Trump that has now been totally disproven. The real story is how traitors in the U.S. government made up a crimes to frame the President, his campaign and his Administration. People high up in the Obama Administration committed massive crimes, only to fail badly in removing Trump from office. Kevin Shipp says, for President Trump, "This is a fight to the death. . . . Trump has to win. . . . There is no question about it. They want Donald Trump gone anyway that they can. We know the Shadow Government, including the CIA, and I studied this in detail, were responsible for the assassination of JFK using the Mafia, and that's how far they will go. You are talking trillions of dollars, trillions of dollars they could lose if the President isn't in their pocket. . . . They want him dead, and he is under serious risk right now. . . . He has got to push this forward. He has to win for the Constitution and for his family that might be assassinated."
Yet another big risk, says Shipp, is the global economic system suffering a financial calamity. This includes the U.S. Shipp contends, "Russia and China are stocking up on gold . . . as they agree to stop using the U.S. dollar and go to the yuan and ruble, which means they will stop recognizing the U.S. dollar. 
The dollar will lose its value because of that. We have a huge debt, and by 2025, our deficit will be $30 trillion. It is impossible to pay that off. The global deficit is $245 trillion. This thing has got to burst, and it's going to burst. . . . Donald Trump has come out against the Deep State and Shadow Government in ways I could only dream of. I am a Trump supporter, but what he has got on his hands is a coming catastrophe. You cannot stop the collapse caused by the deficit . . . . . Trump will take some significant action. This is a national security issue, and he can step in and make some changes. This is a huge catastrophe, and Americans are not aware of what is coming . . . and are not ready for a financial calamity."
——————————————–
LATE-STAGE DECADENCE AND THE PARALLELS TO THE FALL OF THE ROMAN EMPIRE
International Man: Economically, politically, and socially, the United States seems to be headed down a path that's not only inconsistent with the founding principles of the country but accelerating quickly toward boundless decay.
Doug Casey: There's no question about it; the culture in the US is changing. Where to start? It's a book-length subject. One thing that absolutely amazes me is that the term "cultural appropriation" has become a buzzword for a lot of people today. The concept is actually completely insane.
It's bizarre—perverse, really—that the people doing the most whining about cultural appropriation by Americans don't actually have worthwhile cultures themselves. The fact of the matter is that the only culture in the history of the world that amounts to anything is that of Western civilization. The West has given all of humanity concepts like freedom of speech, freedom of thought, freedom of the press, free markets, individualism, science, and rationality. In addition, the West has created almost all of the world's great music, literature, architecture, and philosophy
The fact that Westerners are ashamed of their culture is a sign of the collapse of the West. Most Europeans and Americans are so intimidated by these people squalling about ridiculous things that they don't even try to defend themselves.
Instead, they agree with their attackers, stick their tails between their legs, and wander off.
In fact, the Africans exported to the New World were the lucky ones. Their descendants have a standard of living and opportunities 10 or 20 times greater than those still on the continent.
But the fact these things are even discussed is a definite sign of the collapse of the West. It's very much like what happened in the late Roman Empire.
When Rome was in its ascendancy and at its height, the leaders of Rome were all native Romans or at least native Italians. If they were born in other parts of the Empire, they were of Roman culture and had Roman names and Roman values. They had a stake in their civilization.
But as time went on, all of this started changing.
By the time the barbarians invaded the Empire wholesale—starting with the battle of Adrianople in 378 AD—the handwriting was already on the wall. Within 30 years, the barbarians controlled the entire Empire.
The old political structure had completely collapsed. Native Romans were leaving the Empire, going to barbarian lands, to avoid onerous taxation. The currency was worthless. The economy was in a shambles. The military structure had completely collapsed. None of the soldiers were Italians; they were all barbarians hired as mercenaries. Likewise, here in the US, few Americans in the diminishing middle class want to join the military. The city of Rome itself was sacked in 410 AD and it never really recovered.
Eat, drink, and be merry, for tomorrow we die. That's not the attitude of a rising civilization.
The opposite of "decadent" is to be constructive, disciplined, forward-thinking, and self-respecting. You produce more than you consume and save the difference.
That's exactly the opposite of what Americans are doing today.
We're completely decadent.
Small comfort that the Europeans are even worse off than we are.
The average American is one paycheck from not being able to pay his rent. When the distortions that have been cranked into the economy over just the last 10 years unwind and the economy as a whole goes downhill again, there are going to be millions of people who can't pay their rent. Many millions more are going join the 42 million Americans now living on food stamps.
The social repercussions of this are predictable.
The population will get angry; many will go into the streets and riot. They're going to vote overwhelmingly for some politician who says that he—or quite possibly she—can cure all their problems by giving them free stuff stolen from rich people.
In a way it's understandable, because the fact of the matter is the rich have indeed been getting richer at an accelerating rate.
Why?
Because they're the ones that get to stand next to the fire-hose of money that's coming out of Washington. They get it first; they get most of it. It's another sign of a society in decline: the dominance of cronies. That creates a lot of class antagonism.
It's going to explode and be really ugly. Perhaps one thing keeping a lid on the situation is the huge number of Americans on psychiatric drugs: Zoloft, Prozac, and a hundred others. Perhaps millions of others don't care as long as their internet connection enables them to play video games.
The PC types say there are supposed to be 30 or 40 or 50 different genders—it's a fluid number. It shows that wide swathes of the country no longer have a grip on actual physical, scientific reality. That's more than a sign of decline; it's a sign of mass psychosis.
There's no question that some males are wired to act like females and some females are wired to act like males. It's certainly a psychological aberration but probably has some basis in biology.
The problem is when these people politicize their psychological peculiarities, try to turn it into law, and force the rest of the society to grant them specially protected status.
Thousands of people every year go to doctors to have themselves mutilated so that they can become something else. Today they can often get the government or insurers to pay for it.
If you want to self-mutilate, that's fine; that's your business even if it's insane. To make other people pay for it is criminal. But it's now accepted as normal by most of society.
The acceptance of politically correct values—"diversity," "inclusiveness"—trigger warnings, safe spaces, gender fluidity, multiculturalism, and a whole suite of similar things that show how degraded society has become. Adversaries of Western civilization like the Mohammedan world and the Chinese justifiably see it as weak, even contemptible.
As with Rome, collapse really comes from internal rot.
The decadence we see all around us is arising from every source. Cultural, economic, and political. Cultural decline is the most basic area. Massive immigration of people with different cultures, languages, and religions guarantee it. Especially if they're coming because of free benefits. Many actually despise traditional American culture, as well as holding the current culture in contempt.
Their views are then reflected in a corruption of the politics. We see that with the apparent acceptance of the Squad—although I prefer to call them the "Gang of Four." Politics engenders economic distortions. Part of the problem is that politics completely dominates the economy today.
For Trumpers to think that building a wall is going to change things is naïve. A wall will be about as effective as a kid's sandcastle on the beach to hold back the waves.
The barbarians are already within the gates.
——————————————–
ROMAN CATHOLIC PEDOPHILE PRIESTS ARE BEING HARBORED AND PROTECTED BY COVERT VATICAN-LINKED GROUP 'OPUS BONO SACERDOTII' TO ESCAPE JUSTICE
Though Catholic leaders deny the church has any official relationship with the group, Opus Bono Sacerdotii successfully forged networks reaching all the way to the Vatican. The Associated Press unraveled the continuing story of Opus Bono in dozens of interviews with experts, lawyers, clergy members and former employees, along with hundreds of pages of documents obtained through Freedom of Information requests.
When a serial pedophile Roman Catholic priest was sent to jail for abusing dozens of minors, Opus Bono was there for him, with regular visits and commissary cash.
Just when you thought that the Roman Catholic harlot could not be any more devious, deceptive or demonic, up pops a Catholic 'rapid-response group' known as Opus Bono Sacerdotii. What is the mission of Opus Bono Sacerdotii? They provide funds, food and lodging for Roman Catholic peodphile priests who are on the run from justice. When they get caught and put in jail, Opus Bono Sacerdotii steps in with more money and lawyers to try and make the accusations 'go away' with the result of the pedophile priest being return to a parish where he gets to abuse more children.
"And upon her forehead was a name written, MYSTERY, BABYLON THE GREAT, THE MOTHER OF HARLOTS AND ABOMINATIONS OF THE EARTH. And I saw the woman drunken with the blood of the saints, and with the blood of the martyrs of Jesus: and when I saw her, I wondered with great admiration." Revelation 17:5,6 (KJV)
NATURALLY, the Catholic Church has 'disavowed' any connection to the group, but a recent investigation by the Associated Press proves otherwise. The Vatican denied all ties with Nazi Germany also, but history shows that not only did the Roman harlot have ties with Nazi Germany, they also helped the Nazis escape justice at the end of WWII.
"Rejoice over her, thou heaven, and ye holy apostles and prophets; for God hath avenged you on her. And a mighty angel took up a stone like a great millstone, and cast it into the sea, saying, Thus with violence shall that great city Babylon be thrown down, and shall be found no more at all. And the voice of harpers, and musicians, and of pipers, and trumpeters, shall be heard no more at all in thee; and no craftsman, of whatsoever craft he be, shall be found any more in thee; and the sound of a millstone shall be heard no more at all in thee; And the light of a candle shall shine no more at all in thee; and the voice of the bridegroom and of the bride shall be heard no more at all in thee: for thy merchants were the great men of the earth; for by thy sorceries were all nations deceived. And in her was found the blood of prophets, and of saints, and of all that were slain upon the earth." Revelation 18:20-24 (KJV)
Opus Bono Sacerdotii is mad that pedophile priests are being brought to justice, and thier mission is to see that they are released from jail and returned to their parish. They say that brining the pedophile priests to justice is 'harming the Catholic Church'. Yes, they actually said that. Revelation 18 shows us the day when God Himself will destroy the Vatican harlot and all her daughters in a wonderful, terrible fiery end. That will be a good day. Amen.
Opus Bono Sacerdotii established itself as a counterpoint to the Survivors Network of those Abused by Priests and other groups that have accused the church of trying to cover up the scandal
FROM THE AP: The visiting priests arrived discreetly, day and night. Stripped of their collars and cassocks, they went unnoticed in this tiny Midwestern town as they were escorted into a dingy warehouse across from an elementary school playground. Neighbors had no idea some of the dressed-down clergymen dining at local restaurants might have been accused sexual predators.
They had been brought to town by a small, nonprofit group called Opus Bono Sacerdotii. For nearly two decades, the group has operated out of a series of unmarked buildings in rural Michigan, providing money, shelter, transport, legal help and other support to hundreds, perhaps thousands, of Catholic priests accused of sexual abuse across the country.
Again and again, Opus Bono has served as a rapid-response team for the accused.
When a serial pedophile was sent to jail for abusing dozens of minors, Opus Bono was there for him, with regular visits and commissary cash. When a priest admitted sexually assaulting boys under 14, Opus Bono raised funds for his defense. When another priest was criminally charged with abusing a teen, Opus Bono later made him a legal adviser.
And while powerful clerics have publicly pledged to hold the church accountable for the crimes of its clergy and help survivors heal, some of them arranged meetings, offered blessings or quietly sent checks to this organization that provided support to alleged abusers, The Associated Press has found.
Though Catholic leaders deny the church has any official relationship with the group, Opus Bono successfully forged networks reaching all the way to the Vatican.
The Associated Press unraveled the continuing story of Opus Bono in dozens of interviews with experts, lawyers, clergy members and former employees, along with hundreds of pages of documents obtained through Freedom of Information requests.
In recent months, two of the group's founders were forced out after Michigan's attorney general found that Opus Bono had misused donated funds and misled contributors. A third co-founder, a priest, was abruptly removed from ministry earlier this month after the AP began asking about an allegation that he had sexually abused a child decades ago.
Still, since 2002, Opus Bono Sacerdotii has played a little-known role among conservative Catholic groups that portray the abuse scandal as a media and legal feeding frenzy. These groups contend the scandal maligns the priesthood and harms the Catholic faith.
Opus Bono established itself as a counterpoint to the Survivors Network of those Abused by Priests and other groups that have accused the church of trying to cover up the scandal and failing to support victims of clergy misconduct. Opus Bono focuses on what it considers the neglected victims: priests, and the church itself.
"All of these people that have made allegations are very well taken care of," Opus Bono co-founder Joe Maher said in a radio interview, contending that many abuse accusations lodged against priests are false. "The priests are not at all very well taken care of."
Opus Bono's roots reach back almost two decades to a sex abuse scandal that convulsed The Assumption of the Blessed Virgin Mary Church, a grand stone structure set amid Detroit's crumbling brick blight.
For 25 years, the Rev. Eduard Perrone presided there. Inside the church, commonly known as Assumption Grotto, glossy Opus Bono Sacerdotii brochures tout the pastor's role as the group's co-founder and spiritual lifeblood. Stern and imposing, the 70-year-old Perrone is a staunch conservative; he refused to marry couples, for example, if he thought the bride's dress was too revealing.
HOW POPE PIUS XII AND THE VATICAN HELPED ADOLF HITLER AND THE NAZIS TO NEARLY REALISE THEIR GOAL OF A 'FINAL SOLUTION' FOR EUROPE'S JEWS
Earlier this month, his parishioners were shocked when Perrone was removed from ministry after a church review board decided there was a "semblance of truth" to allegations that he abused a child decades ago. Perrone told the AP that he "never would have done such a thing."
In the years before Perrone helped start Opus Bono Sacerdotii, he and Assumption Grotto took in at least two priests who had been accused of sexual misconduct at dioceses in other states. One of them later admitted to molesting as many as 50 children in the 1980s and '90s, according to court documents in Texas.
In 1999, Perrone welcomed the other priest — a West African clergyman named Komlan Dem Houndjame — to come work at Assumption Grotto. Two years later, Detroit Archdiocese officials say, they asked Houndjame to return to his home country, Togo, after learning of accusations of sexual misconduct against him in Detroit and at an earlier posting in Florida.
Instead he went to a treatment facility in St. Louis. In 2002, Detroit police charged him with sexually assaulting a member of Assumption Grotto's choir.

READ MORE

:
Roman Catholic Priests accused of abuse turned to Michigan group Opus Bono Sacerdotii
A tiny Michigan nonprofit raised millions to support Catholic priests accused of sex abuse. Now, one of its founders has been accused by his own daughter.