This Happened On Planet Earth…Sept. 2019…End Times Signs
•Published on Sep 16, 2019

272K subscribers
Please Help Support This Ministry:
https://www.paypal.me/watchman1963
Cash App : $watchman 1963 Please subscribe to my backup channel:
https://www.youtube.com/channel/UC4nc…
Current Events Linked To Biblical Prophecies. Everything is unfolding just as the bible foretold. Wars, Volcanic Eruptions, Earthquakes, Extreme Weather, Christian Persecution, Violence and more!
Matthew 24:3-14 3 Now as He sat on the Mount of Olives, the disciples came to Him privately, saying, "Tell us, when will these things be? And what will be the sign of Your coming, and of the end of the age?" 4 And Jesus answered and said to them: "Take heed that no one deceives you. 5 For many will come in My name, saying, 'I am the Christ,' and will deceive many. 6 And you will hear of wars and

rumours of wars. See that you are not troubled; for all these things must come to pass, but the end is not yet.
7 For nation will rise against nation, and kingdom against kingdom. And there will be famines, pestilences,[b] and earthquakes in various places. 8 All these are the beginning of sorrows. 9 "Then they will deliver you up to tribulation and kill you, and you will be hated by all nations for My name's sake. 10 And then many will be offended, will betray one another, and will hate one another.
11 Then many false prophets will rise up and deceive many. 12 And because lawlessness will abound, the love of many will grow cold. 13 But he who endures to the end shall be saved. 14 And this gospel of the kingdom will be preached in all the world as a witness to all the nations, and then the end will come.
—————————————————–
Prospects of Iran-U.S. conflict intensifies – 16.9.19 TV7 Israel News

Today's top stories;
1) Israeli Prime Minister Benjamin Netanyahu announces three recently-presented components, which according to him, are vital to ensure both the national security and future of the Jewish State.
2) Two of the Kingdom's major Aramco oil plants, including the world's largest oil processing facility, were attacked over the weekend by Yemen's Iranian-backed Houthi rebels – sparking major blazes and renewed prospects of a wider conflagration.
3) U.S. President Donald Trump insinuates that if the Islamic Republic of Iran is found guilty of the attack on Saudi oil installations, the United States will respond militarily.
—————————————————–
US locked & loaded against attackers of Saudi oil facility-Iran Ready for War-Russia Warns Israel
Published on Sep 16, 2019

52.4K subscribers
 

You will hear the following in this Broadcast: -Trump: US 'locked and loaded' against attackers of Saudi oil facility 'depending on verification' -Iran says it's ready for war with US after Saudi oil attack accusations -Pompeo accuses Iran of 'unprecedented attack' after drones hit Saudi oil facilities -Attacks on Saudi oil facilities knock out half the kingdom's supply -Russia prevents Israeli airstrikes in Syria AND Warns Israel -Trump floats possible defense treaty days ahead of Israeli elections -U.S. warship challenges Chinese claims in disputed South China Sea SOURCES:

https://www.foxnews.com/politics/trum… https://news.sky.com/story/iran-says-… https://www.japantimes.co.jp/news/201… http://news.trust.org/item/2019091415… https://www.jpost.com/printarticle.as… https://www.jpost.com/printarticle.as…
—————————————————–
Putin, Rouhani & Erdogan speak to media after Syria talks in Ankara

—————————————————–
Watchman Report: Bible Prophecy Update – September 15, 2019 – JD FARAG

Watchman Report: Bible Prophecy Update – September 15, 2019 Pastor J.D. talks explains how the geopolitical upheaval causes us to put our trust in the Lord and not man. – Those wishing to give to Calvary Chapel Kaneohe, please visit https://calvarychapelkaneohe.com/dona… Pastor JD Farag
—————————————————–
LATEST WORLD NEWS CLIPS – ARTICLES – TUESDAY SEPTEMBER 17th 2019
John 8:32 And ye shall know the truth, and the truth shall make you free
"My people are destroyed for lack of knowledge" (Hosea 4:6)
1Cor. 12:3 Wherefore I give you to understand, that no man speaking by the Spirit of God calleth Jesus accursed: AND THAT NO MAN CAN SAY THAT JESUS IS THE LORD, BUT BY THE HOLY GHOST.
THE TRIBULATION OF THE UNJUST (Those who have rejected Jesus Christ as their Saviour) IN THE BOOK OF REVELATION CHAPTER'S 6 to 22:
Rev. 3:10 Because thou hast kept the word of my patience, I also will keep thee from the hour of temptation, which shall come upon all the world, to try them that dwell upon the earth:
Luke 12:37 Blessed are those servants, whom the lord when he cometh shall find watching: verily I say unto you, that he shall gird himself, and make them to sit down to meat, and will come forth and serve them
so won't you accept Jesus now and be removed from that event and live forever with Jesus in the Family of God?
2 "(For he saith, I have heard thee in a time accepted, and in the day of salvation have I succoured thee: behold, now is the accepted time; behold, now is the day of salvation.)" (2nd Corinthians 2:6)
——————————————-
DAILY CHRISTIAN BIBLICAL QUESTIONS AND ANSWERS:
——————————————-
STILL ACCOUNTABLE AFTER ALL?
QUESTION:    I recently heard the following comment. "Additionally, for believers who have committed and not repented of sin, the judgment seat of Christ will not be the 'pie in the sky, by and by.' We are accountable for every sin we commit." Is this accurate? While I try to avoid sin in my life, I thought that every sin we have committed or ever will commit is covered by the blood of Jesus Christ. Is there an accountability for unconfessed sin I am not aware of?
ANSWER:    Obviously, these positions cannot both be accurate. Our sins are either forgiven or they're not. Colossians 2:13-14 tells us when Jesus went to the cross he took all our sins and forgave them there. Hebrews 10:14 says by that one sacrifice He made us perfect forever. If we're in Christ we're a new creation in God's sight (2 Cor. 5:17). In Romans 7:18-20 Paul said God no longer holds us accountable for our sins (having forgiven them all) but attributes them to the sin nature that lives in us. This is why there is now no condemnation for those who are in Christ Jesus (Romans 8:1). This is what God's word says.
The statement that we'll be held accountable for every sin we commit is only a man's opinion. It's probably based on an incorrect interpretation of 2 Cor. 5:10. Otherwise Paul would have been contradicting what he said in 1 Cor. 3:10-15.
At the judgment seat of Christ our sins won't be discussed. Instead, the Lord will judge whether our good works were done at His prompting and in His strength, as John 15:5 requires, or if they were motivated by our own self-interest and done in our own strength. This will determine their worthiness for reward, which is the purpose of the Lord's judgment (1 Cor. 4:5).
Putting 1 Cor. 3:10-15, 2 Cor. 5:10 and John 15:5 together we can see that works described as gold, silver, and precious gems are those done in the Lord's will and strength and are considered good. Works compared to wood, hay, and stubble are those done in our own will and strength and are considered bad. Jesus said apart from Him we can do nothing of value to the Kingdom.
HOW CAN GOD HOLD ME ACCOUNTABLE?
QUESTION:

   God says that I deserve eternal punishment for not being perfect, even though I couldn't have been perfect in the first place! How can I be held morally accountable for not living up to a standard that I couldn't have lived up to even if I wanted to and tried my very hardest to?
ANSWER:    God did not arbitrarily choose the Laws to which He holds us accountable. These are standards His righteousness requires in order for us to stand in His presence and survive. He never expected that man would be able to live up to His laws. Their purpose was to make us aware of our inability to do so. Paul wrote, "Therefore, no one will be declared righteous in His sight by observing the Law. Rather, through the Law we become conscious of sin" (Romans 3:20).
And right from the beginning, God promised to provided a remedy for us. A redeemer would pay the penalty for our violations of His laws (1 Peter 1:18-20), which are called sins. At a time of God's choosing He would send His Son to die, and His death would be a once-for-all-time sacrifice for sin (Hebrews 10:12-14).
Those who lived before the appointed time could have their sins set aside by sacrificing an innocent lamb when they sinned as long as they believed the Redeemer would eventually come and die for them. We who live after the appointed time have only to believe that the Redeemer did come and has died for us.
Therefore man is not condemned for his failure to obey the law, which no one can do, but for his failure to accept God's remedy, which any one can do (Romans 3:21-24).
When the disciples asked, "Who then can be saved?" Jesus looked at them and said, "With man this is impossible, but not with God; all things are possible with God" (Mark 10:26-27).
ARE CHILDREN ACCOUNTABLE?
QUESTION:    I just read your statement on Children and the Rapture and you used Romans 7:9 as why children will be taken. Are you saying children are sinless till they reach the age of accountably? So they are not sinners when they are born? Ephesians 2:1 And you hath he quickened, who were dead in trespasses and sins.
ANSWER:    Children are not sinless. Their sins are not held against them until they reach the age of accountability. This is thought to be the time when they are mentally competent to understand the concept of sin and its consequences. Once they reach that age they are accountable and this is what Paul was telling us in Romans 7:9.
I believe it's also what Jesus meant when He said that we have to become like little children to enter the Kingdom. (Matt. 18:3) Becoming like little children means we're no longer held accountable for our sins, and the way that happens is to accept the Lord's death as payment in full for the sins of our lives.
In Ephesians 2 Paul was speaking to everyone accountable for his or her sins.
———————————————-
NEWS CLIPS OBTAINED FROM MANY SOURCES – INCLUDING

Tracking bible prophecy.org
Rapture Ready News
Prophecyupdate.Com
Main News Channels
End Times Headlines
Prophecyupdateblogspot.com
Stevequayle.com
Gracethrufaith.com
Nowtheendbegins.com
Other Christian Sites
(CLICK ON) LATEST DAILY NEWS CLIPS:
ISRAEL NEWS:
THE MIDDLE EAST PEACE PLAN IS "ANTI GOD" – (GOD WILL NOT ALLOW JERUSALEM TO BE DIVIDED).
ZECHARIAH 12:2-3
WORLD TERRORISM – WARS
GENERAL WORLD NEWS:
WORLD FINANCE:
Rev. 6:6 And I heard a voice in the midst of the four beasts say, A measure of wheat for a penny, and three measures of barley for a penny; and see thou hurt not the oil and the wine
MASSIVE EARTH CHANGES/EARTHQUAKES/VOLCANOES ETC:
2Chr. 7:13 If I shut up heaven that there be no rain, or if I command the locusts to devour the land, or if I send pestilence among my people;
2Chr. 7:14 If my people, which are called by my name, shall humble themselves, and pray, and seek my face, and turn from their wicked ways; then will I hear from heaven, and will forgive their sin, and will heal their land
CHRISTIAN AND RELIGIOUS WORLD NEWS:
Matt. 24:9 Then shall they deliver you up to be afflicted, and shall kill you: and ye shall be hated of all nations for my name's sake.
Matt. 24:10 And then shall many be offended, and shall betray one another, and shall hate one another
EXTRA WORLD – ALTERNATIVE NEWS:
————————————————-
WORLD – PROPHETIC NEWS ARTICLES PRESENTATION – TUESDAY SEPTEMBER 17th 2019
MIDDLE EAST AND WORLD WAR LOOMING THE BUILD UP TO PSALM 83  – ISAIAH 17 AND GOG OF MAGOG WARS EZEKIEL 38:
THE WHOLE WORLD IS UNSTABLE FINANCIALLY, POLITICALLY, PHYSICALLY, MORALLY, GODLY: – AND BECOMING MORE SO DAILY. (WE ARE IN THE BEGINNING OF SORROWS (MATT 24:8)
THE BIBLE STATES THAT IT WILL ONLY GET WORSE BEFORE THE START OF THE TRIBULATION OF MANKIND – (REVELATION 6)
Matt. 24:6 And ye shall hear of WARS AND RUMOURS OF WARS: see that ye be not troubled: for all these things must come to pass, but the end is not yet.
Matt. 24:7 FOR NATION SHALL RISE AGAINST NATION, AND KINGDOM AGAINST KINGDOM: and there shall be famines, and pestilences, and earthquakes, in divers places.
ISAIAH 17/PSALM 83:
THE DESTRUCTION OF DAMASCUS and
Muslim Countries in the Middle East will launch an attack on Israel
JEREMIAH 49:
PROPHECY OF ELAM – (Possible Attack on Iran's Nuclear Program
————————————————–
IRAN SEIZES ANOTHER OIL TANKER IN STRAIT OF HORMUZ AS GULF CRISIS ERUPTS
IRAN is believed to have seized another oil tanker passing through the Strait of Hormuz.
The Israeli Broadcasting Corporation is reporting another ship has been seized in the gulf. Correspondent Amochai Stein said on Twitter: "Iran has seized another oil vessel in the Strait of Hormuz. Iran's Revolutionary Guard arrests a vessel and 11 crew on 'diesel smuggling charges'."
It comes after Iran said accusations it had a role in the attack on Saudi oil installations were "unacceptable" and "baseless", after a senior US official said the Islamic Republic was behind it.
"These allegations are condemned as unacceptable and entirely baseless," Foreign Ministry spokesman Abbas Mousavi said in remarks carried by state TV.
On Sunday, a senior US official told reporters that evidence from the attack, which hit the world's biggest oil-processing facility on Saturday, indicated Iran was behind it, instead of the Yemeni Houthi group that had claimed responsibility.
Donald Trump waded into the row by issuing a fierce warning to Iran that America was "locked and loaded" in a chilling esponse to the oil field attacks.
The US President said on Twitter: "There is reason to believe that we know the culprit, are locked and loaded depending on verification, but are waiting to hear from the Kingdom as to who they believe was the cause of the attack, and under what terms we would proceed."
He then said the US had 'PLENTY OF OIL!' despite the attacks on the fields.
Last night the US issued satellite images an intelligence backing the claim that Iran was behind attacks on major Saudi oil facilities.
According to the New York Times, ABC and Reuters US officials pointed 19 points of impact from bombs or missiles and evidence indicated the attacks had come from a west-north-west direction – not Houthi-controlled territory in Yemen, which lies to the south-west of the Saudi oil facilities.
US officials suggested launch sites in the northern Gulf, Iran or Iraq were a more likely source of the missiles. And a close-up image of damaged tanks at the Abqaiq processing plant seemed to show impact points on the western side.
DON'T MISS

Iran's semi-official Students News agency ISNA reported Iran's Revolutionary Guards have seized the the vessel for allegedly smuggling 250,000 litres of diesel fuel to the United Arab Emirates.
A reporter for ISNA said: "It was detained near Iran's Greater Tunb island in the Persian Gulf.
"The crew have been handed over to legal authorities in the southern Hormozgan province."
Mr Trump said on Monday the United States would help its allies.
Taking to Twitter he said: "We don't need Middle Eastern Oil & Gas, & in fact have very few tankers there, but will help our Allies!"
The latest reported ship seizure by Iran follows a series of incidents involving shipping around the Gulf after US sanctions on Iranian oil exports took full effect in May.
RELATED ARTICLES
——————————————–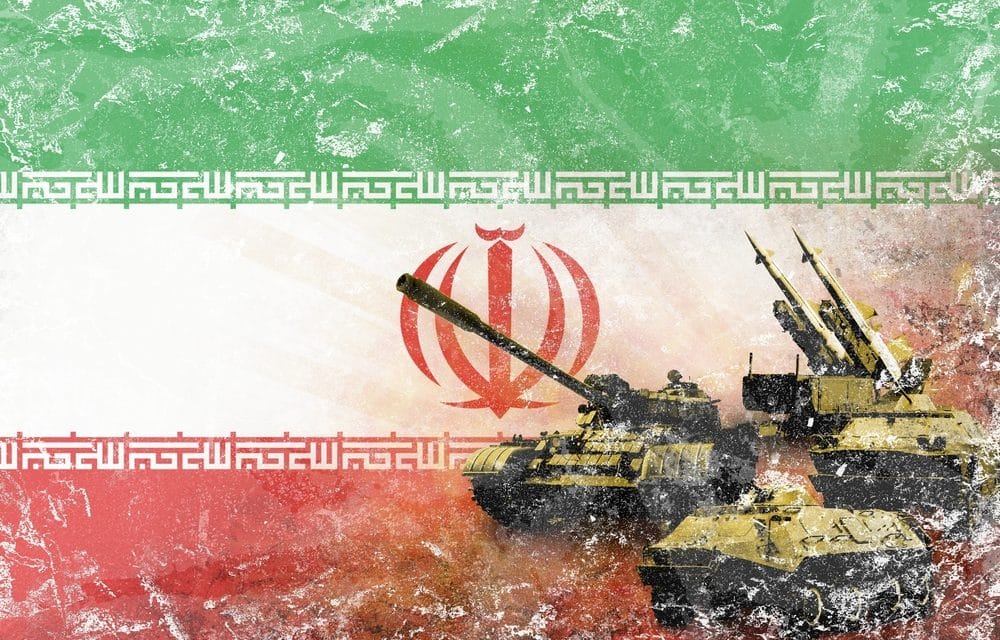 President Trump is using the phrase "locked and loaded" to describe our current stance toward Iran, and the big news networks appear to believe that some sort of U.S. military action could be imminent.  We just witnessed the worst attack on Saudi oil production facilities in history, and it would seem to be extremely unlikely that the U.S. and Saudi Arabia would allow this to pass with no response.  Houthi rebels in Yemen have publicly taken responsibility for the attacks, but as you will see below, U.S. officials have already completely rejected that explanation for a variety of reasons. 
At this point, we are being told that the attacks probably originated either from Iranian-backed Shia rebels in southern Iraq or from Iran itself.  And if the U.S. strikes back by conducting airstrikes inside Iran, that could literally cause World War 3 to erupt.  We are so close to a major war breaking out, but most Americans are still not paying attention. President Trump certainly sounds like he is ready to take military action.  On Sunday, he tweeted the following… Saudi Arabia oil supply was attacked. There is reason to believe that we know the culprit, are locked and loaded depending on verification, but are waiting to hear from the Kingdom as to who they believe was the cause of this attack, and under what terms we would proceed!  (READ MORE…)
——————————————–
WAR DRUMS: IRAN SAYS IT'S READY FOR WAR WITH US AFTER SAUDI OIL ATTACK ACCUSATIONS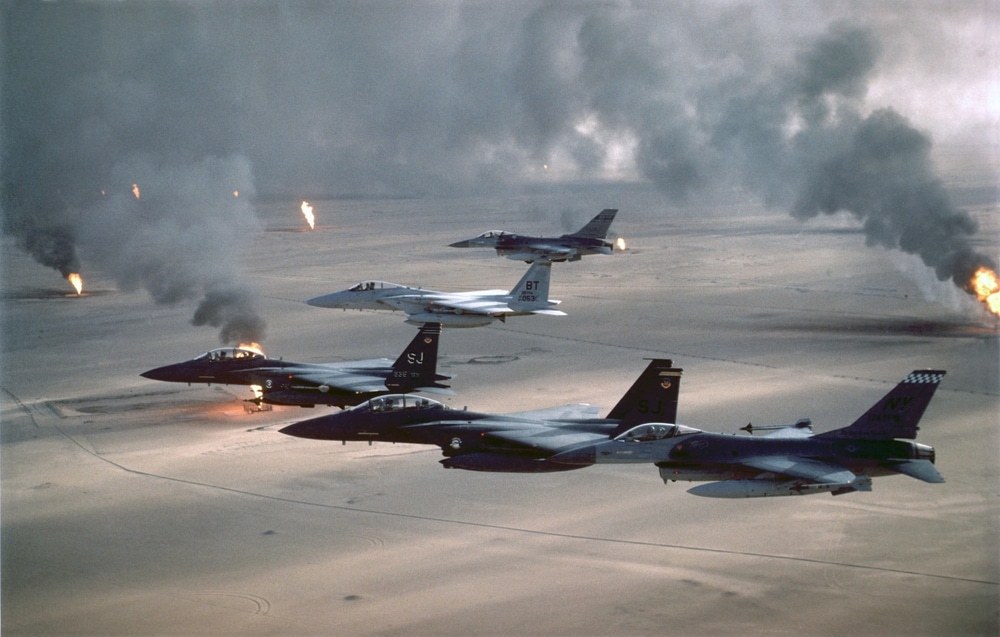 (Sky News) – Iran has dismissed US accusations it was behind drone attacks on Saudi Arabia's oil plants, and warned it is ready for a "full-fledged" war. Iranian foreign ministry spokesman Abbas Mousavi said Washington had adopted a "maximum pressure" strategy against Iran, but because of "its failure [the US] is leaning toward maximum lies". His remarks came as a senior commander in Iran's Revolutionary Guards said America's military bases and aircraft carriers, which are stationed up to 1,243 miles around Iran, were within range of Iranian missiles.
Amirali Hajizadeh was also quoted by the Tasnim news agency as saying that Iran has always been ready for a "full-fledged" war, without mentioning Saturday's explosions in Saudi Arabia. Saturday's drone attacks – which Yemen's Iranian-backed Houthi rebels claim they carried out – have halted around half of Saudi oil supplies after hitting the kingdom's biggest processing facility and a major oil field. They set off huge fires, leading to a suspension of production operations at the Abqaiq facility and the Khurais field, about 200 miles northeast of the Saudi capital Riyadh. 

READ MORE

:
——————————————–
In the aftermath of the most dramatic attack on Saudi oil facilities that we have ever seen, the price of oil has exploded higher.  The Wall Street Journal is calling this attack "the Big One", and President Trump appears to be indicating that some sort of military retaliation is coming.  Needless to say, a direct military strike on Iran could spark a major war in the Middle East, and that would be absolutely devastating for the entire global economy.  Just about everything that we buy has to be moved, and moving stuff takes energy.  When the price of oil gets really high, that tends to create inflation because the price of oil is a factor in virtually everything that we buy.  In addition, a really high price for oil also tends to slow down economic activity, and this is something that we witnessed just prior to the financial crisis of 2008.  And if this crisis in the Middle East stretches over an extended period of time, it could ultimately result in a phenomenon known as "stagflation" where we have rapidly rising prices and weaker economic activity simultaneously.  The last time we experienced such a thing was in the 1970s, and nobody really remembers the U.S. economy of the 1970s favorably. (

READ MORE..

.)
Categories Oil
——————————————–
https://prophecyupdate.blogspot.com/ –
Risking further inflaming tensions over Kashmir, a chief minister in the Indian state of Gujarat warned Pakistan to brace for losing its part of the contested state to New Delhi as it is ready to 're-unite' pre-1947 India.
Islamabad "should be ready to lose Pakistani-occupied Kashmir," Gujarat Chief Minister Vijay Rupani was quoted as saying by local media, using the Indian term for the disputed territory. The bellicose remark came weeks after India stripped Jammu and Kashmir region of its autonomous status, which the minister said provides an opening for Indian territorial claims.
Relations hit another low last month when India revoked the self-governing status of Jammu and Kashmir.
India claims the move is necessary to curb terrorism and boost Kashmir's economy, but Pakistan insists it is unlawful and risks stirring up violence in the region. Eventually, both sides engaged in a lingering war of words, threatening each other with coercive measures.
Pakistani Prime Minister Imran Khan warned of "consequences" if nuclear-armed Pakistan ends up losing a conventional war to its nuclear-armed rival and neighbor India.
Asked in an Al Jazeera interview to set the record straight on whether Pakistan would hit India with nuclear weapons in case of a large-scale conflict, Khan began with the disclaimer that he would never be the one to attack.
"Pakistan would never start a war, and I am clear: I am a pacifist. I am anti-war," he said.
However, the prime minister quickly added that when two nuclear-armed states "fight a conventional war, there is every possibility that it is going to end up into nuclear war." And while he described it as "unthinkable," his next hint sent a clear message about what Pakistan may do if it's losing a conventional war against India.
"If say Pakistan, God forbid, we are fighting a conventional war, we are losing, and if a country is stuck between the choice: either you surrender or you fight 'til death for your freedom – I know Pakistanis will fight to death for their freedom."
So when a nuclear-armed country fights to the end, to the death, it has consequences.
Khan has repeatedly warned in recent weeks that the standoff between India and Pakistan over disputed Kashmir risks spiraling into a nuclear conflict unless foreign powers intervene, along with the UN. There has also been some confusion in the media about Pakistan's nuclear strategy.
Earlier this month, Khan vowed not to use nuclear weapons first against India. His spokesperson later said that his words were "taken out of context," and there is "no change" in Pakistan's nuclear stance – which reportedly does not rule out a first strike against overwhelming conventional force.
Bitter rivals India and Pakistan have fought three major conventional wars since the mid-1940s, along with several smaller border skirmishes. Most of the clashes are centered around the Kashmir region, where cross-border shelling frequently takes place along the Line of Control (LoC).
————————————————
https://prophecyupdate.blogspot.com/ –
Just as the price of oil was settling down from its record surge, it spiked once again, following a tweet by president Trump which has made war with Iran virtually inevitable.
Just before 7pm, Trump tweeted that "Saudi Arabia oil supply was attacked. There is reason to believe that we know the culprit, are locked and loaded depending on verification, but are waiting to hear from the Kingdom as to who they believe was the cause of this attack, and under what terms we would proceed!"
Saudi Arabia oil supply was attacked. There is reason to believe that we know the culprit, are locked and loaded depending on verification, but are waiting to hear from the Kingdom as to who they believe was the cause of this attack, and under what terms we would proceed!
— Donald J. Trump (@realDonaldTrump) September 15, 2019
Setting aside the implicit admission that US foreign policy in the middle-east is now inexplicably run by Saudi Arabia, what is far more troubling is Trump's statement that the US military is "locked and loaded", and set to attack the country which instigated the attack on Saudi facilities, which according to Mike Pompeo was not Yemen, and its Houthi rebels, but rather Iran.
Now, as Bloomberg's Javier Blas correctly notes, Trump's tweet has left Saudi crown prince MbS boxed: "if he doesn't point to #Iran, he's likely to dissapointing Trump, but he does, he could start an all-war with Tehran of unknown end." Needless to say, it is clear which option Saudi Arabia – which has been needling for war with Iran for years – will pick.
"Locked and loaded"
And "waiting to hear from the kingdom". Now MbS is boxed: if he doesn't point to #Iran, he's likely to dissapointing Trump, but he does, he could start an all-war with Tehran of unknown end | #OOTT 🇺🇸 🇸🇦 🇮🇷 ⛽️🛢 https://t.co/aYS6uWixGl
Meanwhile, one wonders just how credible the official narrative of Iran being behind the attacks is. Here are some thoughts:
Saudi story is very suspicious. Called it a drone attack. US satellites showed it was really a missile attack. Now Saudis agree it was a missile attack. No long term damage to the facilities. The tanks didn't have anything in them or they would have exploded. Doesn't add up.
The irony here is that just last week, Iran suddenly seemed on the cusp of renewed talks with the US after Trump unceremoniously sacked John Bolton, who had been pushing for an attack on Iran for years. And yet, with Bolton gone, his most desired outcome has been achieved with the US military now "locked and loaded" to attack Iran… One almost wonders where Bolton was when "Iran" was launching drones at Saudi Arabia.
Incidentally, anyone hoping that oil prices will drop once the US invades Iran will be very disappointed.
For now, the market is clearly aware of what such an outcome would mean to oil prices, and not even Trump's subsequent tweet that "PLENTY OF OIL!" will do anything to ease fears that a full-blown middle-eastern war may be coming.
————————————————
https://prophecyupdate.blogspot.com/ – Anna Ahronheim
A twitter account affiliated with Hezbollah posted a photo of the terror organization's new missile on Sunday afternoon, which he says is capable of destroying all military battleships.
"Our new missile is capable of destroying all military battleships, killing all who are on board," wrote the Hezbollah activist, who often posts photos of South Lebanon Army (SLA) members and their families who have moved to Israel, announcing that they are being called to trial.
In August, Hezbollah released footage and pictures of the anti-ship missile that struck the INS Hanit during the 2006 Second Lebanon War, an incident that killed four Israeli soldiers in one of the most significant attacks against the IDF in the war.
In a documentary called #Army_To_Be_Drowned aired on Hezbollah's al-Manar TV channel marking the war the group aired reconnaissance footage of the ship from the Lebanese coastline, preparations for the launch of the missile, the operations room which directed the strike as well as nighttime footage which showed the impact of the Chinese-made C-802 anti-ship cruise missile.
According to al-Manar, Hezbollah's navy commander "Hajj Jalal" said the rocket was launched from the Beirut suburb of Ouzai after "the Zionist enemy esaclated its attacks on various Lebanese areas."
Adding that the group's leadership delayed the operation for several hours, Jalal said that the group "could have struck Israel's warship SAAR-5 in the 2006 war before it entered Lebanon's international waters," he said.
————————————————
U.S.: IRANIAN CRUISE MISSILES HIT SAUDI OIL FACILITIE

S
https://prophecyupdate.blogspot.com/ –
US intelligence experts are studying satellite images and other video evidence to track the source in Iraq of the major attack on key Saudi oil facilities on Saturday, Sept. 14. Their first discovery was that cruise missiles rather than drones struck the Saudi oil refineries at Abqaiq, the largest in the world, and its second largest oil field at Khurais – both in the kingdom's Eastern Provinces. 
They have also confirmed that the missiles were launched from a pro-Iranian Iraqi Shiite militia base, despite Baghdad's denials.
DEBKAfile's military and intelligence sources report that the investigation is also using video coverage by local Saudis showing multiple cruise missiles coming from the north and heading across the border towards the targeted locations in eastern Saudi Arabia. On one, a missile was clearly shown flying over the main border crossing at Hafar al-Batin and shot down by a Saudi air defense missile, although Saudi officials, in reporting the attack – large and disruptive enough to reduce the kingdom's oil production by five million barrels a day, nearly half its output – have said nothing about intercepting any offensive projectiles. The two images carried at the top of this item show the wreckage of Iranian cruise missiles shot down near the Abqaiq processing plant.
The attack represented a major spike in Iranian aggression against Saudi Arabia. 
Its import is shattering enough strategically to challenges Washington and Riyadh for a response in kind, namely a strike at Iran's oil processing plants. The US and Saudi Arabia both possess the military resources for a comparable reprisal against Iran and will find it hard to evade this challenge.
Republican Senator Lindsey Graham, a valued adviser to President Donald Trump, Sunday urged the White House  to consider hitting Iran back for its devastating attacks on Saudi Arabia's oil industry. "Hitting Iran's own refineries would break the regime's back," he said and warned that Iran would not stop its "provocations" until it was forced to face the consequences.
According to our sources, the Trump administration can hold back for no more than a few days to release the results of its investigations into the attack on Saudi oil infrastructure. Washington will face heavy pressure to go public with those findings – not least, because the Iranian attack was likely just the first of a new wave of aggression against Gulf oil targets and other US allies, including Israel.
With this in mind, Maj. Gen. Aharon Haliva, OC Operations Directorate, commented on Sunday: "We are facing a complex reality of the kind we have not known for many years. The next confrontation may erupt any day."
————————————————
IT MAY TAKE MONTHS TO FIX SAUDI OIL FACILIT

Y
https://prophecyupdate.blogspot.com/ –
And there it is, moments before oil markets open: upon the US release of declassified satellite images showing precision strikes on critical spheroids at the world's largest oil processing facility at Abqaiq one market analyst alarmingly writes,
"We think this is a months fix, not days/weeks. Oil going up even higher."
This after reports just before the satellite photos were released commonly said a minimum of "weeks" would pass before full Saudi Aramco production capacity comes back online. 
They appear to show approximately 17 points of impact on key infrastructure at the site after Yemeni Houthis claimed a successful drone strike of up to ten unmanned aerial vehicles with explosives. 
However, US and Saudi officials, still amid an ongoing investigation, have told reporters they are "certain" the attack actually originated from Iraq, especially as the debris and precision targeting show a level of "sophistication" which would link it to Iran's elite IRGC.
Dan Tsubouchi, chief market strategist at Calgary-based SAF Group, is predicting a fix that will take months based on the extent of the damage revealed in the new images, driving up oil to prices beyond the initial possibly short-sighted predictions this weekend.
The Washington-based Center for Strategic and International Studies in August had identified that region as the plant's stabilization area. That zone included "storage tanks and processing and compressor trains — which greatly increases the likelihood of a strike successfully disrupting or destroying its operations," the center wrote at the time.
developing…
————————————————
https://prophecyupdate.blogspot.com/ –
Breitbart reported less than two weeks ago that "the Vatican has created a special committee to draw out the principles contained in the controversial Abu Dhabi document, signed last February by Pope Francis and the Grand Imam of al-Azhar." The Pope believes something great was accomplished in the U.A.E. when he and Sheikh Ahmad El-Tayeb signed a document about "human fraternity." He has high hopes it will lead to all kinds of good things — you know, things like Mutual Understanding and World Peace. He's not the only enthusiast. Senior Catholic clerics in this country were quick to endorse his achievement:
The declaration signed by Pope Francis and Sheik Ahmad el-Tayeb, the grand imam of al-Azhar, during the pope's trip to the United Arab Emirates "is a clarion call for robust dialogue that leads to peace," said the Catholic chairman of the National Catholic-Muslim Dialogue and the chairman of the U.S. bishops' Committee on Ecumenical and Inter-religious Affairs.
A "clarion call"? For a certain type of mind, all calls are "clarion," just as majorities are always "vast," taxpayers are always "hardworking," growth is always "exponential," threats are always "existential," rage is always "unbridled," and elegance is always "understated." By their banality shall ye know them.
We have been having, for several decades, all kinds of interfaith "dialogues" which consist of Christians calling for peace and understanding, and expressing their deep respect for Islam, the "authentic" version of which is "opposed to every form of violence," as Pope Francis famously said. The Muslim clerics pocket those positive remarks about Islam by their naive Christian interlocutors, without offering  similar praise of Christianity in return. Now such a "dialogue" has taken place at the very highest level, between Pope Francis and the Grand Imam of Al-Azhar University, Ahmad El-Tayeb.
It is not we who will decide, but posterity, whether or not this "joint statement on human fraternity" turns out to be "historic," rather than just one more of the feelgood exercises that people deeply committed to the interfaith racket have been pushing for the last two decades.
"Violence too often predominates between Christians and Muslims" — a formulation that leaves out the fact that the violence always originates from the Muslim side; Christians are the victims who, very occasionally, fight back. There have been over 35,500 acts of Muslim terror since 9/11/2001 alone.
In the United States, there have been major terror attacks by Muslims in New York, Washington, Boston, Chicago, Minneapolis, Los Angeles, Seattle, San Bernardino, Fort Hood, Little Rock, Chattanooga, Orlando. In Europe, there have terror attacks in Madrid, Barcelona, Paris, Nice, Toulouse, Magnanville, St. Etienne-du-Rouvray, Brussels, Antwerp, Amsterdam, Berlin, Munich, Hamburg, Würzburg, London, Manchester, Copenhagen, Oslo, Stockholm, Malmö, Helsinki, Turku, St. Petersburg, Moscow, Beslan. Muslims have repeatedly attacked Coptic churches in Egypt, killed Christians, both Catholic and Protestant, in northern Nigeria, Pakistan, Somalia, and Syria, and murdered Assyrians in Iraq.
Yet these two Catholic clerics, Cardinal Cupich and Bishop Bombera, appear to believe that there is some kind of equivalence between Muslim attackers and Christian victims: "Violence too often predominates between Christians and Muslims" — a curious phrase, with that free-floating "violence" unattached to any actor.
That violence somehow "predominates" — how? why? when? — between Christians and Muslims. Not a word from the Christians about what Muslims read in the Qur'an and Hadith that explains that violence. Once you are caught in the interfaith web, it's impossible to tell the grim truth, that the violence "between Christians and Muslims" comes overwhelmingly from the Muslims, as commanded in the Islamic texts. But no Christian taking part in these interfaith meetings dares to quote the Qur'anic verses about Infidels and Jihad, for fear of offending Muslims who would then break off that "dialogue" by which Christians set such store.
————————————————
https://prophecyupdate.blogspot.com/ – By Jack Kinsella
Over the past five decades, the Christian institutions of Western civilization have systematically toppled as God was deemed increasingly irrelevant and faith in God denigrated to that of simple-minded superstition.
Even thirty years ago, the Biblical scenario in which Western society would countenance the persecution of Christians in the last days, simply because of their faith seemed too far-fetched to be literal.
Today, Christian persecution is so commonplace that it barely rates a headline. Compass Direct News reported the execution of a Christian woman in Somalia — for possessing six Bibles.
An influential leader of the Islamic Al-Shabab group, a warlord identified only as Sheikh Arbow from Middle Juba region of Somalia, shot a Christian lady, one Mariam Muhina Hussein on September 28, 2009.
Compass Direct, quoting local sources, reported that the warlord sent his wife to pretend to be interested in Christianity. The Christian lady gave one of her Bibles to the warlord's wife, who took it back to her husband.
Sheikh Arbow went back the next day saying he was "looking for Christians who defiled the Islamic religion" (quoting Compass Direct) and ordered Mariam Hussein to surrender her Bibles. She retrieved them from hiding, whereupon Arbow fired three bullets into her, killing her instantly.
It didn't make the newspapers because if the papers reported every case in which a Christian is murdered for his faith, there would be no room to print anything else.
In the Sudan, the entire Christian population of the country is being systematically exterminated by the Islamic janjaweed under orders from Khartoum. The genocide has been going on as long as Hitler's genocide against the Jews, and is almost as brutal, if not nearly so efficient.
The UN estimates that the Sudanese Islamic Republic has so far only managed to exterminate a half-million or so Christians and other non-Muslims. But since the targets are primarily non-white and Christian, nobody seems particularly concerned.
Christians are routinely murdered for their faith in almost every country on earth. In the West, persecution is so far confined to harassing Christian teachers and schoolchildren, churches, veterans' groups and so forth.
There is a cross that was erected on an outcropping of rock in the middle of the Mohave Desert on the Mojave National Preserve. It stands as a memorial to the veterans who gave their lives in the First World War.
The cross stands in the middle of the desert in a place so remote that two cars passing by within an hour would constitute a traffic jam. Unfortunately, somebody in one of those two cars drove by the cross and got offended by it.
Honest. They got offended by it!
It looks like the kind of cross you'd see in a veteran's memorial cemetery, not a crucifix or even a Christian symbol. How in the world can a a plain old, unadorned cross, two beams that form a "t" standing on a rock in the middle of the desert can be offensive escapes me.
But it didn't escape the federal judge that ordered the cross encased inside a plywood box so that nobody else could see it and be offended! So now, it looks like a billboard with nothing on it.
If it WAS a billboard, you could put up an ad for a roadside adult bookstore, or a strip joint, or maybe one of Ashley Madison's "Get a Divorce!" billboards. Or a billboard making fun of Jesus or God or religion.
But it's not a billboard. It is a mask to hide something TRULY offensive – something so much more offensive than a billboard announcing "NAKED GIRLS! 10 Miles at Exit 27".
"Remember the word that I said unto you, The servant is not greater than his Lord. If they have persecuted Me, they will also persecute you; if they have kept My saying, they will keep yours also."
Jesus said it begins with persecuting Him – then persecuting His followers naturally follows. Persecution starts small, taking tentative steps, but once the camel's nose is in the tent, so to speak, the rest of the camel will eventually follow.
Granted, hiding a cross inside a billboard to protect people from being offended by it isn't equal to the kind of persecution where you can be shot for harbouring Bibles.
But the possibility it could come to that doesn't sound nearly as ludicrous as it did back when Barney Fife was patrolling Mayberry.
————————————————
https://prophecyupdate.blogspot.com/ – Jerome Taylor, Yan Zhao
Hong Kong riot police fired tear gas and water cannon at hardcore pro-democracy protesters hurling rocks and petrol bombs on Sunday, tipping the violence-plagued city back into chaos after a brief lull in clashes.
Tens of thousands of people defied authorities to march through the city in an unsanctioned rally on Sunday, the latest expression of a popular revolt that has raged for the last 99 days.
The rally descended into violence when small groups of hardcore activists—known within the movement as "braves"—attacked the city's main government complex.
Police fired repeated volleys of tear gas and deployed water cannon trucks after Molotov cocktails and rocks were thrown over security barriers surrounding the complex, which has become a frequent flashpoint in the ongoing protests.
Local television networks broadcast footage of protesters tearing down and burning a huge banner celebrating the upcoming 70th anniversary of the founding of communist China—as well as torching a Chinese flag.
As evening set in, protesters retreated, chased by riot officers and water cannon firing blue-dyed water. 
Hong Kong's summer of rage was sparked by a now-abandoned plan to allow extraditions to the authoritarian mainland, a move that prompted millions to hit the streets.
As Beijing and local city leaders doubled down, the protests rapidly snowballed into a much wider anti-government movement. 
On Sunday, some demonstrators built barricades, set fires and vandalised subway stations, but the crowds avoided further direct clashes and largely ran away when ranks of police officers got close.
Throughout the evening, multiple brawls broke out between political opponents, including in the districts of Fortress Hill and North Point, the latter a bastion of pro-Beijing sentiment. 
Witnesses said a group of Beijing supporters armed with poles and improvised weapons attacked people in Fortress Hill, but were then set upon by a larger crowd of anti-government protesters. 
Two men were treated by paramedics for bloody wounds and rushed away in ambulances. 
"They attacked us today and yesterday, so we chased and attacked them," a democracy protester, who gave his name as John, told AFP.
Pro-democracy supporters also attacked at least two men in Causeway Bay and further fights took place in North Point, AFP reporters on scene saw.
Earlier on Sunday, protesters rallied outside Britain's consulate in Hong Kong, demanding London do more to protect its former colonial subjects and ramp up pressure on Beijing over sliding freedoms.
Hundreds of demonstrators sang "God Save the Queen" and "Rule Britannia" outside the consulate, waving the Union Jack as well as Hong Kong's colonial-era flags.
Many protesters said Britain was not doing enough to confront Beijing over its tightening grip on the semi-autonomous city.
They also called for Hong Kongers who want to leave the city to be granted citizenship in Britain or other Commonwealth nations.
"At least with the full citizenship, they can protect Hong Kong people from the Chinese government," protester Anthony Chau told AFP.
————————————————
https://prophecyupdate.blogspot.com/ –
This is a grim report of the Amazon fires by Christopher Bucktin from Porto Velho in Brazil.
As I trudged through the fires raging in the Amazon, the intense heat not only wrenched every last drop of perspiration from me, it also scorched my skin, melted my shoes and burnt my clothes.
After a week in the rainforest – alongside the firefighters desperately trying to save this precious resource from destruction – I feel like I have been led to the gates of Hell.
I'm in Brazil, deep in the heart of the Amazon's most fire-ravaged area, and the devastation seems endless.
This part of the world's greatest rainforest looks like a smouldering wasteland.
Many of the fires are believed to have been started by armed crime gangs intent on clearing the forest to illegally sell the land to cattle ranchers.
We drove hundreds of miles through Rondonia state, in northern Brazil, to witness the scale of the disaster, which is nearly as much a calamity for us in Britain as it is for South America.
Yet, according to the country's foreign minister Ernesto Araujo: "The Amazon is not burning, not burning at all."
His claims are backed up by Rondonia's governor, Marcos Rocha, who dismissed the "fuss" over the fires as a foreign ruse to hinder Brazil's economy.
Retired police colonel Rocha previously told The Guardian: "If we look at the situation in other countries, their forests are burning much more than in Brazil. You go to London or other countries, and what do you see? Smoke from burning, from industry. How can they demand of us what they haven't done themselves?"
Despite the official denials, the firefighters in Rondonia's capital Porto Velho – a small band of dedicated men and women at the city's Brigade Municipal – have no doubt about the severity of the crisis.
Fire chief Rosenberg Barbosh said: "It has been relentless. We have attended dozens of fires [a day]. Hundreds of miles of rainforest have been destroyed, and we have probably not seen the worst of it yet.
Like with the vast majority of the fires it was unknown who started the blaze. 
During our race to the scene, we saw several discarded petrol cans, plastic containers and buckets all steeped in the smell of fuel.
Armed land grabbers are known to be acting across Rondonia. They illegally start fires to clear the forest, before then selling the land to farmers and ranchers.
But victims are too afraid to report the crimes. Adriana Ferrerira, 48, lost everything after his farmstead was burnt.
He said: "My coffee plantation has gone, the bananas have been destroyed as well as the pineapples. Everything I have worked for seven years has been destroyed in seven hours. I took out a loan to pay for the land, and now I don't know how I am going to pay it back. This will bankrupt my family and leave us destitute."
Brazil now has 85% more fires burning than this time last year.
Rondonia has had more than 6,800 fires so far in 2019, according to Brazil's National Institute for Space Research.
NASA says the state is one of the most deforested in the Amazon.
As the rate of land clearance reaches one and a half football fields a minute, many analysts fear we are nearing the tipping point.
And firefighter Agnaldson Braga said it is a vicious circle.
He explained: "The drier the land gets, the more susceptible it is to fire. The more fire, the less forest. A self-fulfilling cycle has already begun. The question is when does it become irreversible."
————————————————
https://prophecyupdate.blogspot.com/ – By Gil Hoffman
Prime Minister Benjamin Netanyahu escalated his rhetoric against alleged vote forgeries in the Arab sector, changing his tense in interviews from warning that Arab-Israeli voters "are stealing the election" to telling Army Radio Sunday that "they stole the election."
Netanyahu made the accusation after reports surfaced of forgeries in the Arab sector in the April election, saying that he believes it may have cost the Likud two Knesset seats and resulted in another election being held.
An investigation published in Maariv on Friday found that out of 82 incidents of forgeries published months ago in the newspaper, only two of the 82 who complained about the alleged forgeries were contacted by police.
The head of the Central Elections Committee, Supreme Court Judge Hanan Melcer, turned down a request from Netanyahu to hold an "emergency meeting" on the alleged forgeries.
Blue and White leader Benny Gantz asked Melcer not to meet with Netanyahu, saying that it would interfere in the election and aid Netanyahu in harming the election process. Gantz requested a meeting himself with Melcer in order to persuade him not to meet with Netanyahu.
Melcer ruled that neither Netanyahu nor Gantz would get to meet with him, and told them that if they have a problem they can send him a letter.
After Melcer refused to meet with him, Netanyahu went to the Knesset and in a live Facebook post, called Melcer's decision not to address the issue "scandalous."
Gantz responded to Netanyahu's speech at the Knesset by sharply criticizing the prime minister.
"After trampling the image of the police, prosecution, and High Court of Justice, Netanyahu is resorting to a targeted assassination of the Central Elections Committee and removing the legitimacy of the entire democratic process," Gantz said.
———————————————
How Should The Church Hold Believers Accountable?
https://gracethrufaith.com/ask-a-bible-teacher/how-should-the-church-hold-believers-accountable/
QUESTION:

   I read your article yesterday, What Is Sin. It was amazing! I agree with you 100%.
My question to you though is about churches in our times now. We appear to have become very tolerant of sin in people who call themselves Christians and members of our churches. I see so many who regularly attend but who continue to live in sin with boyfriends (for years and years and continue doing it). That is just one example but I think you know what I mean.
You are dead-on right about judging others but are we also supposed to hold one another accountable? I read an article on the Drudge Report tonight about a church in Jacksonville, Florida who are using 18:17 to announce the sins of a particular woman in their congregation to the entire church. It seems a bit rough to me because where does grace fall into any of this? I think there is a fine line between grace and tolerance. What I'm seeing more and more are congregations of people coming to play church and not devoting themselves to the obedience of Jesus Christ. (yes, believe me, no one knows better than me about the plank in my own eye).
I guess what I'm asking is how do we call our churches back to obedience? It seems to me that we have a form of Godliness but lack the power thereof. I fear for the church in these times. I'd be interested to know what you think about this. Thank you so much for your time and may God richly bless you!
ANSWER:    Let me say first that if I understand the situation correctly, I don't think the church in question is using Matt. 18 properly. It was meant as a remedy of last resort for a disagreement between two individuals. If they couldn't settle the issue by other means they brought is before the church as a means of achieving resolution, not as public condemnation.
Two occasions where Jesus had a comment on brothers accusing brothers stand out in my mind. In one He said
"If any one of you is without sin, let him be the first to throw a stone at her" (John 8:7),
And in the other He said,
"Why do you look at the speck of sawdust in your brother's eye and pay no attention to the plank in your own eye?" (Matt. 7:3)
Then He called them hypocrites. I think He was saying that we have our hands full just worrying about ourselves.
It's up to the Pastor and elders to decide on confronting someone and always the goal has to be reconciliation. For the "rank-and-file" to start accusing each other is to invite the kind of divisiveness and condemnation for which the church is unfortunately already too well known.