This Happened On Planet Earth…Aug. 2019…End Times Signs

Published on Aug 14, 2019
Please Help Support This Ministry: https://www.paypal.me/watchman1963 Cash App : $watchman1963 Please subscribe to my backup channel: https://www.youtube.com/channel/UC4nc… Current Events Linked To Biblical Prophecies. Everything is unfolding just as the bible foretold. Wars, Volcanic Eruptions, Earthquakes, Extreme Weather, Christian Persecution, Violence and more!
Matthew 24:3-14 3 Now as He sat on the Mount of Olives, the disciples came to Him privately, saying, "Tell us, when will these things be? And what will be the sign of Your coming, and of the end of the age?" 4 And Jesus answered and said to them: "Take heed that no one deceives you. 5 For many will come in My name, saying, 'I am the Christ,' and will deceive many. 6 And you will hear of wars and rumours of wars. See that you are not troubled; for all these things must come to pass, but the end is not yet.
7 For nation will rise against nation, and kingdom against kingdom. And there will be famines, pestilences,[b] and earthquakes in various places. 8 All these are the beginning of sorrows. 9 "Then they will deliver you up to tribulation and kill you, and you will be hated by all nations for My name's sake. 10 And then many will be offended, will betray one another, and will hate one another.
11 Then many false prophets will rise up and deceive many. 12 And because lawlessness will abound, the love of many will grow cold. 13 But he who endures to the end shall be saved. 14 And this gospel of the kingdom will be preached in all the world as a witness to all the nations, and then the end will come.
——————————————
The Iran crisis amidst global rivalries – Jerusalem Studio 439

Published on Aug 14, 2019
 The Islamic Republic of Iran and the United States government have been locked in a battle of narratives regarding their ongoing dispute over Washington's resistance to Tehran's behaviour. While the Trump Administration claims that the conflict emanates from Iran's expansionist policies and other actions, the Persian authorities argue that they are merely responding to Western aggression. Panel: – Jonathan Hessen, host. – Amir Oren, analyst. Prof. Zeev Khanin, Expert on Russian and Middle Eastern Studies, Bar Ilan and Ariel Universities. -Dr. Eran Lerman, vice president of the Jerusalem Institute of Strategy and Security and a lecturer at Shalem College.
——————————————
The Rapture is in the Air

This exciting new video covers why, we believe that the Rapture will happen before the Tribulation and that the Church will not go through the Tribulation. Never before has the pre-trib Rapture view been under such attack as it has been in the last few years. Attackers and naysayers of the pre-trib Rapture have become downright hateful in their attempt to mock and disavow the pre-trib Rapture. Surprisingly much of this hatred, is coming from within the Church itself! In this video, we will show why we believe that the Bible teaches that the Tribulation cannot even start until the Church has been removed. We will also explain what God's wrath is and to whom it is directed at, who's who in the Tribulation, the identity of the Restrainer, and the doctrine of Imminence. All this, and much, much, more! "The Rapture is in the Air," is based on the recent article written by Pete Garcia of the Omega Letter – www.omegaletter.com Pete was kind and generous enough to give us permission to do a video based on his article.
——————————————
LATEST WORLD NEWS CLIPS – ARTICLES – WEDNESDAY AUGUST 14th 2019
TRIBULATION IS COMING AND THE REMOVAL OF THE CHURCH IS IMMINENT.
THE GREAT "DECEPTION" IS READY TO BE IMPLEMENTED BY THE ONE WORLD GOVERNMENT. ARE YOU READY FOR JESUS CHRIST RETURN
Rev. 3:10 Because thou hast kept the word of my patience, I also will keep thee from the hour of temptation, which shall come upon all the world, to try them that dwell upon the earth:
Luke 12:37 Blessed are those servants, whom the lord when he cometh shall find watching: verily I say unto you, that he shall gird himself, and make them to sit down to meat, and will come forth and serve them
so won't you accept Jesus now and be removed from that event and live forever with Jesus in the Family of God?
2 "(For he saith, I have heard thee in a time accepted, and in the day of salvation have I succoured thee: behold, now is the accepted time; behold, now is the day of salvation.)" (2nd Corinthians 2:6)
——————————————-
DAILY CHRISTIAN BIBLICAL QUESTIONS AND ANSWERS:
——————————————-
REBELLION IN HEAVEN?
QUESTION:    When Lucifer said "I will be like the Most High. I will ascend" and etc. it says that a 3rd of the angels plus the Devil were kicked out of Heaven. How is it possible for a Revolt of that kind to take place in Heaven?
If free will is possible to that extent for some angels or all, is it possible for any Spirits of people who have not been assigned to earth yet to revolt as well? In other words, people like you and I that exist in Heaven who have not yet had the opportunity to be born in the flesh yet. How could any evil have existed in Heaven in the pure presence of God to begin with?
ANSWER:    You've posed several theological issues here but let's deal with the most important one first. The Biblical view is that life begins at conception. (Psalm 139:13-16) The notion of a spiritual pre-existence comes from Mormon Theology. If you've been brought up in that tradition, then your entire view of Heaven is far different from that of traditional Christianity.
Angels are a totally separate order of creation, distinct from humans. The reason that fallen angels are in everlasting chains awaiting judgment (Jude 1:6) is that they crossed the boundary into humanity by taking on human form. The idea that there are spiritual beings in heaven awaiting assignment to a human existence would seem to blur the distinction as well. In any case it can't be supported in Scripture.
In speaking of the revolt in Heaven, the Bible only says that Satan was created as the model of perfection, full of wisdom and beauty until wickedness was found in him (Ezekiel 28:12 & 15). Apparently this wickedness gave birth to the pride that resulted in his desire to become like God as stated in the Isaiah 14 passage you quoted. The revolt that followed was the beginning of his ongoing attempt to fulfill this dream.
MAN'S FINAL REBELLION
QUESTION:    God's promises for the Millennium are Edenic. "They shall no more hurt or destroy…;" lion and lamb; lion eats straw; child plays with viper, etc. "No more" sounds like "never," so the promised Edenic environment is permanent. On the other hand, we are told of sin increasing generation after generation during the Millennium. Is it possible that the two Millennial views will be contemporaneous?
ANSWER:    Both Matt. 19:28 and Acts 3:21 speak of a restoration or renewal at the time of the 2nd Coming. This means Earth will be returned to the condition it was in when God created it. The curse will be lifted, and peace will flow like a river. Ancient Israel got a taste 0f this from time to time, but always lost it due to disobedience. This time they will remain faithful and obedient for the entire 1,000 years.
But within a few generations, increasing unbelief, social disorder, and sin will characterize conditions in the Gentile nations, even though at the outset they will all be believers living in the same Edenic environment. Envy and hostility toward Israel will grow, just like it always has. Within a few more generations there will be two opposing societal "types," separated geographically. One obedient; the other increasingly rebellious. So yes, both conditions will exist at the same time during the Millennium.
Man's final rebellion will be an attack by unbelievers from the Nations on the Kingdom of Israel, having needed only Satan's release to provide the organizing, consolidating power behind it.
This overview is supported by Rev. 20:9. At the end of the Millennium, these rebellious unbelievers from the Nations will march against Israel in a repeat of the Armageddon scenario. Speaking of this John said,
"They marched across the breadth of the earth and surrounded the camp of God's people, the city he loves. But fire came down from heaven and devoured them."
End of story.
After that, all believers will enter eternity and mankind's rebellion against God will finally be a thing of the past.
————————————–
NEWS CLIPS OBTAINED FROM MANY SOURCES – INCLUDING

Tracking bible prophecy.org
Rapture Ready News
Prophecyupdate.Com
Main News Channels
End Times Headlines
Prophecyupdateblogspot.com
Stevequayle.com
Gracethrufaith.com
Nowtheendbegins.com
Other Christian Sites
(CLICK ON) LATEST DAILY NEWS CLIPS:
ISRAEL NEWS:
I AM GOING TO MAKE JERUSALEM A CUP THAT SENDS ALL THE SURROUNDING PEOPLES REELING … Zech. 12:2
God is in control, and He told the nations the consequences of dividing the Promised Land and declaring peace and safety on their own terms (Joel 3:1-2; I Thess. 5:3)
WORLD TERRORISM – WARS
GENERAL WORLD NEWS:
WORLD FINANCE:
MASSIVE EARTH CHANGES/EARTHQUAKES/VOLCANOES ETC:
2Chr. 7:13 If I shut up heaven that there be no rain, or if I command the locusts to devour the land, or if I send pestilence among my people;
2Chr. 7:14 If my people, which are called by my name, shall humble themselves, and pray, and seek my face, and turn from their wicked ways; then will I hear from heaven, and will forgive their sin, and will heal their land
CHRISTIAN AND RELIGIOUS WORLD NEWS:
Matt. 24:9 Then shall they deliver you up to be afflicted, and shall kill you: and ye shall be hated of all nations for my name's sake.
Matt. 24:10 And then shall many be offended, and shall betray one another, and shall hate one another
EXTRA WORLD – ALTERNATIVE NEWS:
————————————————-
WORLD – PROPHETIC NEWS ARTICLES PRESENTATION – WEDNESDAY AUGUST 14th 2019
MIDDLE EAST AND WORLD WAR LOOMING THE BUILD UP TO PSALM 83  – ISAIAH 17 AND GOG OF MAGOG WARS EZEKIEL 38:
THE WHOLE WORLD IS UNSTABLE FINANCIALLY, POLITICALLY, PHYSICALLY, MORALLY, GODLY: – AND BECOMING MORE SO DAILY. (WE ARE IN THE BEGINNING OF SORROWS (MATT 24:8)
THE BIBLE STATES THAT IT WILL ONLY GET WORSE BEFORE THE START OF THE TRIBULATION OF MANKIND – (REVELATION 6)
Matt. 24:6 And ye shall hear of WARS AND RUMOURS OF WARS: see that ye be not troubled: for all these things must come to pass, but the end is not yet.
Matt. 24:7 FOR NATION SHALL RISE AGAINST NATION, AND KINGDOM AGAINST KINGDOM: and there shall be famines, and pestilences, and earthquakes, in divers places.
ISAIAH 17/PSALM 83:
THE DESTRUCTION OF DAMASCUS and
Muslim Countries in the Middle East will launch an attack on Israel
JEREMIAH 49:
PROPHECY OF ELAM – (Possible Attack on Iran's Nuclear Program
——————————————–
RUMORS OF WAR: PAKISTAN MOBILIZING FORCES AT KASHMIR – 'PREPARED TO ACT

'
India's Business Standard is reporting a major mobilization of Pakistani military forces underway along the border with India, citing government sources which talked to Asia's ANI news agency.
The contested Kashmir region is on edge following India last week taking the unprecedented step of revoking Muslim-majority Jammu and Kashmir's (J&K) autonomous status amid a military crackdown involving deployment of tens of thousands of Indian troops to the region. 
"Three C-130 transport aircraft of the Pakistan Air Force were used on Saturday to ferry equipment to their Skardu air base opposite the Union Territory of Ladakh. The Indian agencies concerned are keeping a close eye on the movement of Pakistanis along the border areas," sources told ANI. 
The report describes that the significant uptick in military logistical activity along the border is likely in support of fighter aircraft operations involving Islamabad moving its China-made advanced JF-17 fighter jets to the Skardu air field. 
Though the report was neither confirmed nor denied by Pakistan's military, it could indicate preparations for a military exercise along the border involving the Air Force and Army designed as a show of strength amid PM Imran Khan condemning Indian troop build-up across the border and removal of J&K's special status. 
The day after on Monday a week ago India revoked Article 370, which is legally and historically what assured a high degree autonomy for the Indian administered Muslim-majority state, Pakistan's army vowed to "go to any extent" to support Kashmiris amid an Indian military crackdown. "Pakistan Army firmly stands by the Kashmiris in their just struggle to the very end," said General Qamar Javed Bajwa after an initial meeting of Pakistan's leadership in response to the crisis.
"We are prepared and shall go to any extent to fulfill our obligations in this regard," he added, without specifying what form this might take. At the same time Pakistan's foreign minister had immediately informed the United Nations it is prepared to act in response to the "critical situation". 
——————————————–
EXPLOSIONS REPORTED AT IRAQI SHIA BASE: 'UNIDENTIFIED AIRCRAFT' CARRIED OUT ATTACK
One person was killed and 29 others were injured after explosions were reported at a base of Iranian-backed Shia militias south of Baghdad, Iraq, according to Sky News Arabia. Shortly after, shells fell in the Green Zone of Baghdad where the American Embassy in Iraq is located, according to Sky News Arabia.
The Iraqi Ministry of Health earlier said 13 people were injured in the explosion, according to the Iranian IRNA news agency.
An Al Mayadeen correspondent reported that the explosions were caused by shells hitting the base held by al-Hashd ash-Sha'abi or Popular Mobilization Units (PMU) located in the Abu Dshir area, according to preliminary information.
Al-Ain news reported that an unidentified aircraft carried out the attack on the base to which the PMU recently transferred heavy weapons and missiles.
Video from the site showed clouds of smoke billowing from one of the weapons stores belonging to the PMU.
Reuters reported that the explosions were caused by a large fire at the weapons depot and injured 14 people when rockets stored in the depot went off and hit neighborhoods in the area.
A police source said the fire was probably caused by negligence leading to poor storage conditions and high temperatures, according to Reuters.
Two attacks have hit bases held by Iranian-backed Shia militias in Iraq since the beginning of July.
The first attack happened on July 19 at a base in Amerli in the Saladin province north of Baghdad. Iraqi and Iranian sources blamed Israel at the time, and Asharq Al-Awsat reported that "diplomatic sources" confirmed the attack, specifying that it was carried out by an Israeli F-35.
Al Arabiya television news reported that Iranian-made ballistic missiles were transported to the base shortly before the attack via trucks used to transport refrigerated food. The identity of the aircraft which conducted the attack was unspecified at the time, and the US denied any involvement. Iranian Revolutionary Guard Corps (IRGC) and Hezbollah members were killed in the airstrike, according to Al Arabiya. However, the Iranian-backed al-Hashd ash-Sha'abi (Popular Mobilization Forces) denied that any Iranians were killed, according to Fars News Agency.
A source from the IRGC told the Kuwaiti Al-Jarida newspaper that preliminary investigations indicate that Israel was behind the attack. An Israeli drone launched from a US base in Syria attacked the base, which stored short- and medium-range missiles.
The IRGC reached this conclusion because the type of missile that hit the camp is the same used by the IAF in attacks on Syria.
Asharq Al-Awsat also reported that a second attack by Israel on Sunday on a base in Ashraf, northeast of Baghdad, had targeted Iranian advisers who were present at the base and a shipment of ballistic missiles that had just arrived from Iran.
——————————————–
China's People's Daily released the clip on its social media account today

It captures armoured vehicles entering a 'service area' one after another 

The post warned armed police are entitled to deal with 'riots and terror attacks'

China today slammed Hong Kong protests and linked them to 'terrorism' 

Footage emerged after the city was rocked by another weekend of clashes 

Protesters rallied at the airport today and authority had to cancel all flights 

A Beijing military chief in Hong Kong previously said troops were ready 
China's state-run newspaper People's Daily today released a video that appears to show military vehicles being mobilized to a mainland city bordering Hong Kong.
The clip captures armored fighting vehicles entering a 'service area' one after another while other military vehicles were travelling on a highway.
The news outlet said the footage had emerged on social media today without commenting on its authenticity. 
However, the paper warned that Chinese law gives the country's People's Armed Police Force the right to deal with riots, chaos, serious violent incidents, terrorist attacks and other incidents regarding social security. 
China's state-run People's Daily today released a video of military vehicles being mobilised 
The post claimed that the vehicles were gathering at Shenzhen which borders Hong Kong
The newspaper also warned that armed police forces are entitled to deal with riots, chaos, serious violent incidents, terrorist attacks and other incidents regarding social security
The post coincided with a statement from Beijing, which linked the Hong Kong protests to 'terrorism'. 
A spokesperson from China's Hong Kong and Macau affairs office today condemned violent demonstrators who had thrown petrol bombs at police officers during new clashes over the weekend.
The 53-second video was posted by People's Daily, the mouthpiece of China's Communist Party, on its official account on Weibo, the Chinese equivalent to Twitter.  
China's Guancha.cn reported that the footage was taken on August 10 by residents of Shenzhen, which shares a 22-mile-long border with Hong Kong.
Shenzhen residents suspected the military vehicles had arrived to participate in a series of drills, the report said. 
All remaining flights out of Hong Kong International Airport on Monday have been cancelled after protesters swarmed to a terminal building to stage a sit-in. Pictured, demonstrators surround banners that read: 'Those charge to the street on today is brave!' (centre top) and 'Release all the detainees!' during the peaceful rally at the arrival hall of the airport today
Last week, police authorities in Shenzhen carried out a large-scale anti-riot drill involving 12,000 officers in an apparent warning to pro-democracy protesters across the border.
The staged clash featured brick-hurling rioters played by actors as well as heavily armed police officers who used a new type of tear gas to disperse 'protesters'.
The newly developed tear gas canisters are capable of dispersing a larger crowd in a bigger area, according to Chinese police. 
Although People's Daily did not share more details of the video, their posts usually reflect the stand of China's ruling Communist party. 
Previously, various other videos which claimed to show an impending military crackdown on Hong Kong have been debunked, including one clip on Twitter that claims to show military tanks entering Hong Kong. 
The video was believed to be taken in a train station in Longyan in Fujian Province, which is hundreds of miles away from the financial hub. 
The chief of Chinese military in Hong Kong has previously warned that his troops were determined to safeguard national sovereignty in his first response to the city's ongoing protests. 
Chen Daoxiang, the commander of the People's Liberation Army's Hong Kong garrison, added that the unrest should not be tolerated and his 'heroic' troops resolutely support Hong Kong police 'to enforce law strictly and justly'.
The Chinese People's Liberation Army (PLA) also released a three-minute propaganda video, which shows heavily armed soldiers carrying out a series of live-fire anti-riot drills featuring tanks, huge cannons, attack helicopters and missiles. An accompanying post said soldiers were 'preparing for war'. 
——————————————–
Plutocratic propaganda outlet MSNBC has just run a spin segment on the breaking news that the medical examiner's determination of the cause of Jeffrey Epstein's death is "pending further information".
"Our sources are still saying that it looks like suicide, and this is going to set conspiracy theorists abuzz I fear," said NBC correspondent Ken Dilanian.
"NBC News has been hearing all day long that there are no indications of foul play, and that this looks like a suicide and that he hung himself in his cell."
Dilanian, who stumbled over the phrase "conspiracy theorists" in his haste to get it in the first soundbyte, is a known asset of the Central Intelligence Agency. This is not a conspiracy theory, this is a well-documented fact. A 2014 article in The Intercept titled "The CIA's Mop-Up Man" reveals email exchanges obtained via Freedom of Information Act request between Dilanian and CIA public affairs officers which "show that Dilanian enjoyed a closely collaborative relationship with the agency, explicitly promising positive news coverage and sometimes sending the press office entire story drafts for review prior to publication." There is no reason to give Dilanian the benefit of the doubt that this cozy relationship has ended, so anything he puts forward can safely be dismissed as CIA public relations.
Up until the news broke that Epstein's autopsy has been unable to readily confirm suicide, mass media headlines everywhere have been unquestioningly blaring that that was known to have been the cause of the accused sex trafficker's death. This despite the fact that the FBI's investigation has been explicitly labeling it an "apparent suicide", and despite the fact that Epstein is credibly believed to have been involved in an intelligence-tied sexual blackmail operation involving many powerful people, any number of whom stood plenty to gain from his death.
So things are moving in a very weird way, and people are understandably weirded out. The response to this from mass media narrative managers has, of course, been to berate everyone as "conspiracy theorists".
"I'm not a conspiracy theorist but there are an awful lot of very powerful people who would like to see this Epstein thing go away. Is anyone investigating the guard on duty?" tweeted actor Patricia Heaton.
"I am not into conspiracy theories. But Epstein had destructive information on an extraordinary number of extraordinarily powerful people. It is not easy to commit suicide in prison. Especially after being placed on suicide watch. Especially after already allegedly trying," tweeted public defender Scott Hechinger.
Journalist Abi Wilkinson summed up the silliness of this widespread preface very nicely, tweeting, "'"I'm not a conspiracy theorist' is such a weird assertion when you think about it, the idea there's a binary between believing all conspiracies and flat out rejecting the very concept of conspiracy in all circumstances."
Indeed, I think it's fair to say that everyone is a conspiracy theorist if they're really honest with themselves.
Not everyone believes that the official stories about 9/11 and the JFK assassination are riddled with plot holes or what have you, but I doubt that anyone who really sat down and sincerely grappled with the question "Do powerful people conspire?" would honestly deny it. Some are just more self-aware than others about the self-evident reality that powerful people conspire all the time, and it's only a question of how and with whom and to what extent.
The word "conspire" is defined by Merriam-Webster as "to join in a secret agreement to do an unlawful or wrongful act or an act which becomes unlawful as a result of the secret agreement". No sane person would deny that this is a thing that happens, nor that this is likely a thing that happens to some extent among the powerful in their own nation. 
This by itself is a theory about conspiracy per definition, and it accurately applies to pretty much everyone. Since it applies to pretty much everyone, the label is essentially meaningless, either as a pejorative or as anything else.
The meaningless of the term has been clearly illustrated by Russiagate, whose adherents react with sputtering outrage whenever anyone points out that they're engaged in a conspiracy theory, despite the self-evident fact that that's exactly what it is: a theory about a band of powerful Russian conspirators conspiring with the highest levels of the US government. Their objection is not due to a belief that they're not theorizing about a conspiracy, their objection is due to the fact that a highly stigmatized label that they're accustomed to applying to other people has been applied to them. The label is rejected because its actual definition is ignored to the point of meaninglessness.
Recently, FBI comes out with absurd notion that conspiracy theories are threats to national security & Esptein is found dead in his cell. But like when Garry Webb who uncovered intelligence collusion in crack cocaine epidemic shot himself in the head – twice! Don't ask questions
This is what we all must do. The debate must be forcibly moved from the absurd question of whether or not conspiracies are a thing to the important question of which conspiracy theories are valid and to what degree.
And we should probably hurry. Yahoo News reported earlier this month that the FBI recently published an intelligence bulletin describing "conspiracy theory-driven domestic extremists" as a growing threat, and this was before the recent spate of US shootings got establishment narrative-makers pushing for new domestic terrorism laws.
This combined with the fact that we can't even ask questions about extremely suspicious events like Jeffrey Epstein's death without being tarred with this meaningless pejorative by the mass media thought police means we're at extreme risk of being shoved into something far more Orwellian in the near future.
Radiation levels are up to 16 times the norm in a nearby town after an explosion at a Russian missile testing site, the national weather service says today.
The explosion at the Arctic facility on Thursday killed five scientists with Russia's nuclear agency, which later confirmed they were involved in testing new weapons. More victims were hospitalized.
Rosgidromet, the weather monitoring service, says its sensors in Severodvinsk, a town about 30 kilometers (20 miles) from the Nyonoksa test site, registered gamma radiation exceeding background levels by "four to 16 times."
Rosgidromet says the levels were higher at six out of eight of its stations in Severodvinsk and that levels returned to normal after 2.5 hours.
One of the sensors registers a level of 1.78 microsieverts per hour, well above the local average but far below dangerous levels.
Russia's Rosatom nuclear agency has said its staff were providing support for the "isotope power source" of a missile and were thrown into the sea from the testing platform by the force of the explosion.
US experts have linked the incident to the 9M730 Burevestnik nuclear-powered cruise missile touted by Russian President Vladimir Putin earlier this year.
——————————————–
The United States and Israel must pay close attention to the two actors in the Middle East region who are increasingly challenging the West, and particularly American and Israeli interests. The two nations (actors) are Iran and Turkey. Both are Muslim states, and fundamentalist in nature. Iran is the core state of Shiite Islam, while Turkey seeks the leadership of Sunni-Islam, which is the dominant branch of Islam (about 87-90% of world Muslims are Sunni). The Islamic Republic of Iran has shown its deadly hostility toward the U.S. from its very beginning in 1979, following the Islamic revolution, which overthrew the Shah of Iran. The Islamist revolutionaries invaded the U.S. embassy and kept 52 U.S. diplomats as hostages for 444 days. Subsequently, in a murderous campaign to gain exclusive power, the Ayatollah Khomeini and his fanatical followers murdered all opposition.
Mohammad Ali Jafari, former commander of the IRGC, reacting to the spike in tension with the U.S. threatened that Iran is able to draw upon its network of militant proxies. He implied that the upside of the recent conflict (with the U.S.) has been the "mobilization of nearly 200,000 armed youth in different countries in the region…" This might be sheer bluster, but the U.S. must be prepared.
In the meantime, Iran is brazenly increasing its nuclear activities. The U.S. Institute of Peace, in an article by Kelsey Davenport on July 8, 2019, reported that, "Since July 1 (2019), Iran has engaged in two breaches of the 2015 nuclear deal. On July 1, (2019) it increased its stockpile of low-enriched uranium above the 300-kilogram limit. On July 8, (2019) it increased enrichment (of uranium) from the limit of 3.67 percent to 4.5 percent."
Iran's threat to Israel is far more immediate and serious. Israel, however, is prepared to respond to Iran with overwhelming force if needed. Iran used Hamas last May to fire 700 rockets from Gaza into Israel. 
It is also planning a coordinated missile attack on Israel, involving Hamas in Gaza, Hezbollah in Lebanon and Syria, and Iraqi Shiite militias from western Iraq. 
The lesson from the Holocaust is clear, never ignore a demagogue's threat. Hitler materialized his threat and murdered two-thirds of Europe's Jewry. Now, the Iranian leaders are making similar genocidal threats against the Jewish state, including Iran's president Hassan Rouhani, who proclaimed last November that, "Israel is a 'cancerous tumor,' and a 'fake regime,' set up by western countries." 
Iran's Supreme Leader Ayatollah Ali Khamenei went even farther, calling Israel, "A cancer in the region that must be removed." Mojtaba Zolnour, chairman of the Iranian Parliament National Security and Foreign Policy Commission threatened that, "If the U.S. attacks us, only half an hour will remain of Israel's lifespan," Given the Iranian regime's apocalyptic beliefs about the coming of the Mahdi, (Shiite messiah), and its quest for nuclear bombs, Iran poses a global threat.
Turkey, once a NATO bulwark against Soviet adventurism, is now a serious concern to the West. Most of it has to do with Turkey's president Recep Tayyip Erdogan, an arrogant, and dictatorial leader, who consolidated his power by appealing to Islamism, with dreams of leading the Sunni Muslim world. He has whittled away at the secular republic built by Ataturk (The founder of Modern Turkey), and in recent years he has moved away from the West while embracing the Muslim world, including Iran. He is cooperating with Iran and Russia in Syria, while confronting the U.S. with threats to destroy Washington's allies, the Rojave Kurds, who helped the U.S. defeat ISIS.
It seems increasingly clear that should hostilities between the U.S. and Iran turn into war, Erdogan's Turkey may not honor its mutual-defense pledge under article 5 of the NATO charter. Erdogan has become one of the most vocal opponents of the U.S. sanctions against Iran. Erdogan's decision to buy the Russian S-400 missile defense system has further alienated him from the U.S. and NATO.
According to Israel Hayom (July 9, 2019), "Turkish organizations teach Arab kids from East Jerusalem that Israel is theirs." Turkish authorities have allowed the military wing of Hamas to operate an office in Istanbul that plans terror attacks, as well as transferring funds to Hamas activists in the West Bank. Erdogan's Justice and Development Party shares common ground with Hamas in that both are affiliated with the Muslim Brotherhood. Three years ago, Erdogan appealed to the Muslim world to defend the Palestinians against Israel, and when Israel reacted to Hamas' rocket attacks against Israeli civilians, he called Netanyahu a "terrorist," and labelled Israel a "terrorist state."
The Jerusalem Post quoted Erdogan as telling young Turks at an Istanbul meeting of the Turkey Youth Foundation, that "The Jews in Israel kick people laying on the ground. In fact, Jews don't kick (just) men but also women and children when they fall on the ground."
——————————————–
According to the mainstream media the economy is in recovery mode.
But when you look at the reality of the situation, take into account the actual debt numbers, and then think about your own financial situation, recovery starts to look like nothing more than a media hyped fairytale. A fairytale that at some point is going to have very unhappy ending. Here a compilation of 6 recent news articles showing that we are heading towards a gruesome financial crisis.
6 recent news articles showing we are heading towards a global economic collapse. Chart: $15 Trillion Negative Yielding Debt
1. UNEMPLOYMENT LOW. BANKRUPTCY-RELATED JOB LOSSES HIGH
In the first seven months of the year, U.S.-based companies announced 42,937 job cuts due to bankruptcy, up 40% on the same period last year and nearly 20% higher than all bankruptcy-related job losses last year, a report released Tuesday concluded. Despite record-low unemployment, bankruptcy filings have not claimed this many jobs since the Great Recession. 
2. GLOBAL ECONOMY IS PROBABLY IN RECESSION 
The global economy is probably in recession, with most cyclical indicators showing business activity is flat or falling although policymakers are reluctant to announce a recession for fear of harming consumer and business confidence and worsening the downturn. But almost all the main economic and industrial indicators that provide a reliable guide to the business cycle confirm the economy has already slowed severely, as shown in this column.
3. FARM LOAN DELINQUENCIES AND BANKRUPTCIES SOAR, INCOMES PLUNGE 
Following years of depressed farm income and rising debt levels, a review of the Federal Deposit Insurance Corporation (FDIC) quarterly report by Tri-State Livestock News reveals that "delinquency rates for commercial agricultural loans in both the real estate and non-real estate lending sectors are at a six-year high." Delinquency rates for commercial lenders haven't been this high since 2013.
4. YIELD CURVE LOUDEST WARNING SINCE 2007 
The latest eruption in the U.S.-China trade dispute pushed a widely watched Treasury-market recession indicator to the highest alert since 2007. Rates on 10-year notes sank to 1.714% on Monday, completely erasing the surge that followed President Donald Trump's 2016 election. At one point, they yielded 32 basis points less than three-month bills, the most extreme yield-curve inversion since the lead-up to the 2008 crisis.
5. GERMANY, ITALY, AND THE UK IN RECESSION
Three of Europe's biggest economies – Germany, Italy, and the UK – are probably in recession — and the ECB is out of bullets. This could spell danger for the eurozone. Germany, Europe's industrial backbone, is stuttering. The unemployment rate has risen for the second time in three months. The UK economy contracted for the first time since 2012, as output fell 0.2% in April to June. Italy's debt crisis is only being made worse by political uncertainty.
6. $15 TRILLION NEGATIVE YIELDING DEBT
Every day brings new indications that the financial world is going from already nuts to even nuttier. According to Bloomberg, the total amount of bonds outstanding globally that are trading with a negative yield exceed for the first time $15 trillion.
This includes government and corporate debt, and also some euro junk bonds that have joined the elite group.
——————————————–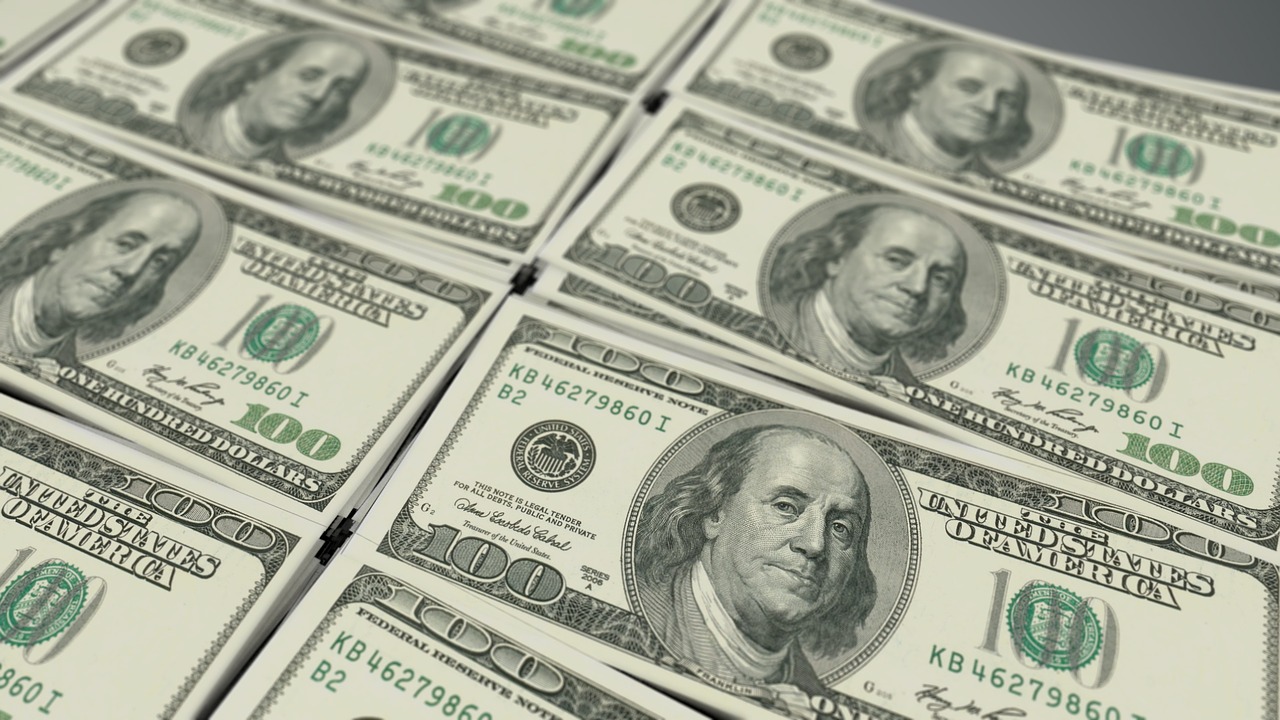 We haven't seen anything like this since the Great Depression of the 1930s.  Leading up to this year, farm incomes had been trending lower for most of the past decade, and meanwhile farm debt levels have been absolutely exploding.  So U.S. farmers were desperate for a really good year, but instead 2019 has been a total disaster.  As I have been carefully documenting, due to endless rain and catastrophic flooding millions of acres of prime farmland didn't get planted at all this year, and the yields on tens of millions of other acres are expected to be way, way below normal.  As a result, we are facing the worst farming crisis in modern American history, and this comes at a time when U.S. farms are drowning in more debt than ever before.  In fact, the latest numbers that we have show that the average U.S. farm is 1.3 million dollars in debt… (Read More…)
——————————————–
This wasn't supposed to happen.  During the relative economic stability of the past few years, the middle class was supposed to experience a resurgence, but instead it has just continued to be hollowed out.  The cost of living has risen much faster than wages have, and as a result hard working families all over America are being stretched financially like never before.  Even though most of us are working, 59 percent of all Americans are currently living paycheck to paycheck, and almost 50 million Americans are living in poverty.  In a desperate attempt to continue their middle class lifestyles, many Americans have been piling up mountains of debt, and it has gotten to the point where we have a major crisis on our hands. (

READ MORE…

)
——————————————–
ORIGINAL HILLSONG WORSHIP LEADER MARTY SAMPSON ANNOUNCES HE'S 'LEAVING CHRISTIANITY' BECAUSE THE BIBLE IS 'FULL OF CONTRADICTIONS'
Marty Sampson was one of Hill-song United's original worship leaders and wrote and co-wrote hundreds of praise songs including hits like "Now that You're Near," "King of Majesty," "O Praise the Name," "For Who You Are" and "Open Heaven." He writes that the more he thinks about it, the more Christianity seems just like every other religion, and he doesn't want any part of it anymore.
Hill-song worship leader Marty Sampson announced on Instagram Friday that he's "genuinely losing his faith"—and he's not upset about it.
Over the past few years, there has been a tidal wave of contemporary Christian church leaders who have dramatically announced they are 'leaving the faith' because they no longer believe the Bible is true. Just two weeks ago, Joshua Harris, author of 'I Kissed Dating Goodbye' decided he had had enough and walked away. Baptist pastors write editorials in USA Today telling Christians to 'apologize to the LGBTQ+', and Jesse Duplantis still needs $54 million for that new jet. Now one of the original Hill-song worship leaders and writer of popular Christian music Marty Sampson says he doesn't want to be a Christian anymore. Hmm. 🤔
"Now the Spirit speaketh expressly, that in the latter times some shall depart from the faith, giving heed to seducing spirits, and doctrines of devils; Speaking lies in hypocrisy; having their conscience seared with a hot iron;" 1 Timothy 4:1,2 (KJV)
One of the great tragedies of the modern 'seeker sensitive' church movement is that they created converts based on their feelings rather than on the word of God. Why are the modern mega-churches filled to overflowing on a Sunday morning? Because they come for the music, and the fun, and the coffee shop in the lobby, and they love how good they feel when the service is over. And none of that is biblical, and none of that is the gospel of the grace of God.
"That we should be to the praise of his glory, who first trusted in Christ. In whom ye also trusted, after that ye heard the word of truth, the gospel of your salvation: in whom also after that ye believed, ye were sealed with that holy Spirit of promise, Which is the earnest of our inheritance until the redemption of the purchased possession, unto the praise of his glory." Ephesians 1:12-14 (KJV)
The Bible when preached in truth and power tells you exactly who and what you are, a lowly sinner who deserves Hell who God saved anyway because He loved you. That's where the gospel starts, it starts with you headed for Hell until Jesus stepped in and paid your debt, and then you accepted that free gift. How does that make you feel? First it makes you feel terrible when you realize that He had to die because you are sinner. And then when you think on that awhile, it makes you feel glad beyond measure that He loved you so much to be willing to die in your place.
It's a hard truth, but it's a hard truth that heals you, saves you, redeems you and restores you. Any church that doesn't preach on Hell is no church at all by Bible standards.
"And unto the angel of the church of the Laodiceans write; These things saith the Amen, the faithful and true witness, the beginning of the creation of God; I know thy works, that thou art neither cold nor hot: I would thou wert cold or hot. So then because thou art lukewarm, and neither cold nor hot, I will spue thee out of my mouth." Revelation 3:14-16 (KJV)
But when all you are fed is peppy, upbeat 'worship songs' with their endless and mind-deadening repetitive choruses, in 'church services' that make you applaud everything that is said and done, you are spiritually dead and empty inside, unable to weather the storms of life so you eventually quit like Marty did and all the others have done. Charles Spurgeon warned that the time would come when instead of pastors feeding the sheep, the church would be filled with clowns entertaining the goats. That day is here.
Hill-song Worship Leader Marty Sampson Announces He Wants No Part in Christianity Anymore
FROM CHARISMA MAGAZINE: Marty Sampson was one of Hill-song United's original worship leaders and wrote and co-wrote hundreds of praise songs including hits like "Now that You're Near," "King of Majesty," "O Praise the Name," "For Who You Are" and "Open Heaven."
In his post—which has since been deleted, along with the rest of the artist's Instagram posts—he included a picture of what appears to be Samson bringing down the pillars of the Philistine temple in Judges 16. He writes that the more he thinks about it, the more Christianity seems just like every other religion, and he doesn't want any part of it anymore:
"Christians can be some of the most judgmental people on the planet—they can also be some of the most beautiful and loving people … but it's not for me. I am not in any more. I want genuine truth. Not the 'I just believe it' kind of truth. Science keeps piercing the truth of every religion. Lots of things help people change their lives, not just one version of God."
Sampson also points to apparent contradictions in the Bible and the church as a reason he's leaving the faith.
"How many preachers fall?" he asks. "Many. No one talks about it. How many miracles happen? Not many. No one talks about it. Why is the Bible full of contradictions? No one talks about it. How can God be love yet send 4 billion people to a place, all coz [sic] they don't believe? No one talks about it."
CLICK TO VISIT THE END TIMES CHURCH OF LAODICEA ARTICLE ARCHIVE
Cultural commentator Michael Brown challenges Sampson's assertions that no one talks about these issues.
Brown points to the countless articles that were written in Christian and secular media when Joshua Harris announced his departure from the faith two weeks ago. For commentary on miracles and supposed contradictions in the Bible, Brown says there are plenty of books.
"Well, I'm thrilled to hear he wants 'genuine truth' as opposed to simply taking things by faith," Brown says. "But I must ask once more, 'What Christian world has he been living in?"
Despite leaving Christianity, Sampson says he still holds onto what he believes is good about spirituality: "Love and forgive absolutely. Be kind absolutely. Be generous and do good to others absolutely. Some things are good no matter what you believe. Let the rain fall, the sun will come up tomorrow."
In the wake of Sampson's announcement, Brown encourages Christians everywhere not to be afraid of asking the hard questions. And he prays Sampson's heart would genuinely know the truth.
"My prayer is that Marty Sampson would have the integrity of heart to seek the truth earnestly, with humility and passion, and that all others with questions will put those questions on the table. … Let's pray for Marty's repentance, restoration and more."

READ MORE

:
—————————————–
PSALM 115
Not to us, O LORD, not to us but to your name be the glory, because of your love and faithfulness.
Why do the nations say, "Where is their God?" Our God is in heaven; He does whatever pleases him.
But their idols are silver and gold, made by the hands of men. They have mouths, but cannot speak, eyes, but they cannot see; they have ears, but cannot hear, noses, but they cannot smell; they have hands, but cannot feel, feet, but they cannot walk; nor can they utter a sound with their throats.  Those who make them will be like them, and so will all who trust in them.
O house of Israel, trust in the LORD-he is their help and shield. O house of Aaron, trust in the LORD-He is their help and shield. You who fear him, trust in the LORD- he is their help and shield.
The LORD remembers us and will bless us: He will bless the house of Israel,he will bless the house of Aaron,he will bless those who fear the LORD-small and great alike. May the LORD make you increase, both you and your children. May you be blessed by the LORD, the Maker of heaven and earth.
The highest heavens belong to the LORD, but the earth he has given to man. It is not the dead who praise the LORD, those who go down to silence; it is we who extol the LORD, both now and forevermore. Praise the LORD.
Man made gods routinely fail their makers. They may have the form of godliness, but none of the function. They have the semblance but not the substance.  When the chips are down they really can't do anything.
But we who know we're God made men will never be disappointed. When we love Him we discover he's loving. When we place our faith in Him we see that He's faithful. When we trust Him we find Him to be trustworthy.
Like the Psalmist wrote, we all become like the gods we worship.  Those who worship man made gods will become like them, helpless and worthless, fit only for the fires of judgement.  Meanwhile we who worship our Creator become more like Him, more loving, more faithful, more trustworthy, and are destined to dwell in the house of the Lord forever.  Not because we're better but because He is. It's His Holy Spirit dwelling within us, conforming us to the image and likeness of His Son that does it. He offered His righteousness so we could attain ours.
But more than that, He provides for us and protects us along the way.  He's a constant source of strength in times of need.  He's the giver of every good and perfect gift, the Author of all our victories. He's our Creator, our Savior, our Redeemer. Our Lord and our God.
The last sentence in Psalm 115 is translated Praise the Lord. In Hebrew it's Hallelu Yah. Hallelujah.