This Happened On Planet Earth…Aug. 2019…End Times Signs

Published on Aug 21, 2019
 

Please Help Support This Ministry:

https://www.paypal.me/watchman1963

Cash App : $watchman1963 Please subscribe to my backup channel:

https://www.youtube.com/channel/UC4nc…

Current Events Linked To Biblical Prophecies. Everything is unfolding just as the bible foretold. Wars, Volcanic Eruptions, Earthquakes, Extreme Weather, Christian Persecution, Violence and more!
Matthew 24:3-14 3 Now as He sat on the Mount of Olives, the disciples came to Him privately, saying, "Tell us, when will these things be? And what will be the sign of Your coming, and of the end of the age?" 4 And Jesus answered and said to them: "Take heed that no one deceives you. 5 For many will come in My name, saying, 'I am the Christ,' and will deceive many. 6 And you will hear of wars and rumours of wars. See that you are not troubled; for all these things must come to pass, but the end is not yet.
7 For nation will rise against nation, and kingdom against kingdom. And there will be famines, pestilences,[b] and earthquakes in various places. 8 All these are the beginning of sorrows. 9 "Then they will deliver you up to tribulation and kill you, and you will be hated by all nations for My name's sake. 10 And then many will be offended, will betray one another, and will hate one another.
11 Then many false prophets will rise up and deceive many. 12 And because lawlessness will abound, the love of many will grow cold. 13 But he who endures to the end shall be saved. 14 And this gospel of the kingdom will be preached in all the world as a witness to all the nations, and then the end will come.
———————————————–
US tests Cruise Missile-China Warns US will have consequences w/Taiwan-Nuclear War the ramifications

Published on Aug 20, 2019
 

You will hear the following in this Broadcast: -A US–Russia nuclear war could 'plunge Earth into a 10-year winter' causing plummeting global temperatures and constant darkness, scientists find -China Warns That US to Bear "All the Consequences" for Selling F-16 Fighters to Taiwan -China & N. Korea 'to boost military ties & provide security in Asia-Pacific' amid tensions with US -Robot Battleship US Navy to build £330m world's largest robot warship to patrol the most dangerous seas -US tests cruise missile BANNED by expired INF treaty
———————————————–
Hamas Threatens to Escalate Violence along Gaza Border – TV7 Israel News 20.08.19

Published on Aug 21, 2019
 

Today's top stories 20.08.19; 1) Prime Minister Benjamin Netanyahu, who visited together with Ukrainian President Volodymyr Zelenskiy the site of the Babi Yar Massacre, reiterated that the state of Israel's main objective is to prevent a repetition of the dark past of the holocaust. 2) The Hamas organization has issued a threat, in which it warns Israel not to hinder the entry of Qatari-funds into the Palestinian enclave and demands an immediate increase of the supply of electricity, or else, the Islamist Palestinian factions will escalate the violence along the Gaza-Israel border. 3) The Islamic Republic's Foreign Ministry has conveyed "warnings to U.S. officials" not to apprehend its Grace 1 oil tanker, which was released on Sunday, after Gibraltar authorities rejected a U.S. request to detain the vessel further.
———————————————–
LATEST WORLD NEWS CLIPS – ARTICLES – WEDNESDAY AUGUST 21st 2019
Luke 12:37 Blessed are those servants, whom the lord when he cometh shall find watching: verily I say unto you, that he shall gird himself, and make them to sit down to meat, and will come forth and serve them
2 "(For he saith, I have heard thee in a time accepted, and in the day of salvation have I succoured thee: BEHOLD, NOW IS THE ACCEPTED TIME; BEHOLD, NOW IS THE DAY OF SALVATION.)" (2nd Corinthians 2:6)
——————————————-
DAILY CHRISTIAN BIBLICAL QUESTIONS AND ANSWERS:
——————————————-
BELIEVER OR TRUE BELIEVER?
QUESTION:    I have a question concerning the difference between "believers" and "true believers" and the Rapture. I have many friends and relatives who believe that Jesus is the son of God and believe that he died on the cross for our sins, but they do not have Jesus as Lord of their lives and it seems they have no relationship or fellowship with Christ. According to John 3:16 will they be taken in the Rapture just based on their belief in Jesus or will they have to endure the Tribulation?
ANSWER:    John 3:16 is just one of many verses that identify our belief in what Jesus did for us as the single qualification for salvation. The Greek word for belief is pisteuo. Its primary meaning is, "to think to be true, to be persuaded of, to credit, or place confidence in the thing believed." John 6:28-29 & 6:40, Romans 10:9, Ephesians 1:13-14 and others all use the same word.
This kind of belief is more than just an intellectual assent, it's an emotional commitment, something we've staked our eternal destiny on. The Greek word for faith comes from the same root. It usually manifests itself in the form of changed behavior, but not always, so there's no specific outward sign that can prove your belief to others or theirs to you. Only the Lord knows for sure who are His because only He knows the inner thoughts of our heart. (1 Cor. 4:5). But all who possess this belief will go in the rapture no matter what their life looks like to others.
IS HE REALLY A BELIEVER?
QUESTION:    I am concerned about my husband. He insists he is a believer but is not living a victorious Christian life. He is an alcoholic and has distanced his entire family, all his former friends, and I am at the end of my tolerance as well. He keeps asking the why everyone hates him and why nothing he tries is ever successful (monetarily). He has been fraudulent in business, thinks nothing of lying, and does it regularly. I have tried to tell him that it may be possible his failure is due to these very things. He doesn't want to hear it and thinks its a bunch of bull. The way he talks and acts I'm no longer sure he's a believer. What do you think?
ANSWER:    Only the Lord knows for sure if your husband is saved. While his behavior makes one wonder, it's what's in his heart that counts. He could be in a state of rebellion over his inability to control his drinking. All we can say is that if he was ever saved, then He's forever saved (Ephes 1:13-14).
I would suggest you study the parable of the Prodigal Son (Luke 15:11-31) and pray that the Lord would cause your husband to change his mind about his life and bring him back to his Father, like He did with the prodigal son.
Also, when people complain that no one likes them, it often means they don't like themselves. Learning that Jesus loves them just the way they are can cause them to turn to Him and seek forgiveness for their sins. Maybe you can be the one through whom your husband sees the love of Jesus.
Jesus said to them, "It is not the healthy who need a doctor, but the sick. I have not come to call the righteous, but sinners" (Mark 2:17)
CAN A BELIEVER HAVE DOUBTS?
QUESTION:    I read recently that a true believer can not 'lose' their faith or have doubts; that if they did they couldn't possibly have been saved in the first place, for the Holy Spirit would not allow such a thing.
ANSWER:    True believers cannot lose their faith because it's a gift from God (Ephes. 2:8-9). At the moment of salvation He assumes responsibility for keeping us and seals the Holy Spirit inside us to guarantee our salvation (2 Cor 1:21-22). Remember, it's the shepherd's job to keep the sheep.
But it's natural for us to have doubts, because the devil plants them in our minds, just like he did with Eve. (

"Did God really say …?"

) The Holy Spirit counsels us to believe God and resist the devil but He cannot control our thoughts. Remember, He's a counselor not a commander.
Whenever we have doubts, it's our job to recall God's promises and use them to repel the enemy's attack. 2 Cor 10:3-5 calls the knowledge of God our weapons and says they have divine power. It's one of the reasons that knowing the Scripture is so important.
THE CHURCH'S LAST BELIEVER
QUESTION:    I am puzzled in regards to the rapture of the Church. Will there be a short time when no one else will accept the Lord as savior, and at that time the Lord will call us home? There are people still being saved everywhere, so do you believe the cut off point will be between people that will make up the Body Of Christ, and the people that God knows won't be saved until the tribulation?
ANSWER:    Since the rapture will happen "in a flash, in the twinkling of an eye" (1 Cor. 15:52) I don't think there will necessarily be a pause during which no one will come to the Lord. I believe when the last person necessary to make up the "full number" becomes a believer, the Church will instantaneously disappear (Romans 11:25).
Every person saved after that will be numbered among the post rapture believers who will go into Daniel's 70th Week.
WE ARE MADE WORTHY BECAUSE OF WHAT HE HAS DONE FOR US, NOT BECAUSE OF ANYTHING WE DO FOR HIM.
——————————————
NEWS CLIPS OBTAINED FROM MANY SOURCES – INCLUDING

Tracking bible prophecy.org
Rapture Ready News
Prophecyupdate.Com
Main News Channels
End Times Headlines
Prophecyupdateblogspot.com
Stevequayle.com
Gracethrufaith.com
Nowtheendbegins.com
Other Christian Sites
(CLICK ON) LATEST DAILY NEWS CLIPS:
ISRAEL NEWS:
THE MIDDLE EAST PEACE PLAN IS "ANTI GOD" – (GOD WILL NOT ALLOW JERUSALEM TO BE DIVIDED).
ZECHARIAH 12:2-3
WORLD TERRORISM – WARS
GENERAL WORLD NEWS:
WORLD FINANCE:
MASSIVE EARTH CHANGES/EARTHQUAKES/VOLCANOES ETC:
2Chr. 7:13 If I shut up heaven that there be no rain, or if I command the locusts to devour the land, or if I send pestilence among my people;
2Chr. 7:14 If my people, which are called by my name, shall humble themselves, and pray, and seek my face, and turn from their wicked ways; then will I hear from heaven, and will forgive their sin, and will heal their land
EXTRA WORLD – ALTERNATIVE NEWS:
————————————————-
WORLD – PROPHETIC NEWS ARTICLES PRESENTATION – WEDNESDAY AUGUST 21st 2019
MIDDLE EAST AND WORLD WAR LOOMING THE BUILD UP TO PSALM 83  – ISAIAH 17 AND GOG OF MAGOG WARS EZEKIEL 38:
THE WHOLE WORLD IS UNSTABLE FINANCIALLY, POLITICALLY, PHYSICALLY, MORALLY, GODLY: – AND BECOMING MORE SO DAILY. (WE ARE IN THE BEGINNING OF SORROWS (MATT 24:8)
THE BIBLE STATES THAT IT WILL ONLY GET WORSE BEFORE THE START OF THE TRIBULATION OF MANKIND – (REVELATION 6)
Matt. 24:6 And ye shall hear of WARS AND RUMOURS OF WARS: see that ye be not troubled: for all these things must come to pass, but the end is not yet.
Matt. 24:7 FOR NATION SHALL RISE AGAINST NATION, AND KINGDOM AGAINST KINGDOM: and there shall be famines, and pestilences, and earthquakes, in divers places.
ISAIAH 17/PSALM 83:
THE DESTRUCTION OF DAMASCUS and
Muslim Countries in the Middle East will launch an attack on Israel
JEREMIAH 49:
PROPHECY OF ELAM – (Possible Attack on Iran's Nuclear Program
——————————————–
The University of Sydney's United States Studies Centre's new report Averting Crisis, said: 'China's growing arsenal of accurate long-range missiles poses a major threat to almost all American, allied and partner bases, airstrips, ports and military installations in the Western Pacific. 
Following ten years of 'delayed and unpredictable funding' the U.S. military lost its standing in the Western Pacific, giving China a firmer holding ground.
The Sydney-based body has suggested that ever advancing China now has the edge over the U.S. and would be able to overcome them within hours of conflict.
'As these facilities could be rendered useless by precision strikes in the opening hours of a conflict, the PLA missile threat challenges America's ability to freely operate its forces from forward locations throughout the region.' 
In order to avoid this crisis America would need to undergo several expensive changes including advancing their military assets and enhancing their posture arrangements.  
The reports call for targeted funding in the north of the country as a way to combat China's military expansion. 
After Australia were warned its northern borders are exposed to attack amid an increasingly aggressive Chinese military presence in the Pacific, the country has been warned to prepare for 'high-end' conflict. 
The Australian Strategic Policy Institute and the United States Studies Centre both issued assessments that a shortage of personnel and equipment in the Northern Territory is an urgent concern. 
The American ally has been warned by the report to 'increase stockpiles, create sovereign capabilities in the storage and production of precision munitions, fuel and other material needed' for an attack.
The two countries are currently at odds over a number of issues, including a ban on Huawei Technologies Co. from bidding for 5G contracts from the Australian government. 
——————————————–
Hamas has reportedly issued a direct threat to escalate the violence along the Gaza-Israel border if Israel hinders the entry of Qatari cash into the Gaza Strip and fails to increase the supply of electricity.
The threat, published in the Lebanese newspaper Al-Akhbar on Tuesday morning, follows outbursts of violence and tension along the border over recent weekends, and repeated warnings by Hamas and other Gazan terror groups that the blockaded Palestinian enclave was on the verge of an "explosion."
"The factions have given the interlocutors a direct threat [to pass along to Israel]: If the enemy does not implement the understandings, allowing entry of the Qatari funds and increasing the quantity of electricity by this weekend, they will move to escalate on the ground," an unnamed Hamas source told the newspaper.
Israel has allowed Qatar to deliver regular infusions of millions of dollars in cash to the Strip to help stabilize the territory and prevent a humanitarian collapse and further violence.
Hamas's ultimatum drew accusations from Prime Minister Benjamin Netanyahu's election challengers that his government had lost its ability to deter the Gazan terror group.
"This is what extortion looks like. To anyone who still doesn't get it: our deterrence hasn't eroded, it's collapsed," the Blue and White party said in a statement Tuesday. "In a Blue and White cabinet, we will set the agenda for Hamas, and won't be its supplier of dollars."
Al-Emadi's visit, which will last for a number of days, will "follow up on the Qatari Gaza Reconstruction Committee's work and projects in the Gaza Strip as well as follow up on the payment of Qatari grants to poor families" in the coastal enclave, according to a Monday report from the Gaza-based news site Sawa.
It's not clear why Hamas is demanding that Israel allow the Qatari funds to enter the Strip, as there are no reports that Israel was planning to prevent the visit.
The Gazan groups' ultimatum comes two days after Hamas officials blamed "rebellious youth" for the recent upsurge in violence in and around the Palestinian territory.
On Friday and Saturday, rockets from Gaza were fired at Israeli communities, and later Saturday night, the Israeli army shot dead three armed Gazans attempting to sneak across the border. Hamas spokesman Abdelatif al-Qanou said Sunday Israel had "killed and injured four rebellious youths, which is a reflection of its brutal behavior against our people and proof of the ugliness of its crimes."
——————————————–
WILL ISRAEL LAUNCH A MILITARY GROUND OPERATION IN GAZA?
The question many are asking: Does Israel have the ability to tackle that right now, and if so, why hasn't it taken this course of action?
Israeli Prime Minister Benjamin Netanyahu has come under attack for his perceived inaction on the Gaza front with some saying that he is more concerned with election polling calculations. Palestinian terrorists in the Gaza Strip again attacked Israel, this time firing three rockets into the southern city of Sderot over the weekend, with two of them being intercepted by the Iron Dome air-defense system.
Some Israelis are calling for a military ground invasion into Gaza to damage, or even eradicate, Hamas. The question many are asking: Does Israel have the ability to do so, and if so, why hasn't it taken that course of action?
According to Efraim Inbar, president of the Jerusalem Institute for Strategy and Security, the government is certainly capable of conducting a large-scale operation. "The issue is not capabilities, but political will," he told JNS.
"The political calculations are complicated," he added. "It is possible to argue that a demonstration of determination can be helpful to Netanyahu in the elections."
But does Netanyahu have the political will? According to what he told the media ahead of his flight to Kiev this week-the first in 20 years for an Israeli prime minister-it would seem he does. He said, "If it is required, we will embark on a large campaign with considerations to the elections-with elections or without elections."
Yisrael Beiteinu chairman Avigdor Lieberman was among those who voiced their frustration with the prime minister. "He is an excellent presenter but a weak leader who lacks leadership and is incapable of making decisions in times of crisis," he wrote on his Facebook page.
Blue and White chairman and former Israel Defense Forces' Chief of Staff Benny Gantz said "the deterrence hasn't been eroded, it's been erased."
Former Education Minister and now Yamina Party member Naftali Bennett called for more drastic action. He said, "We need to move on to a policy of persistent attacks, chasing after the terror leaders. They have to start fearing for their lives."
Inbar seems to disagree with Bennett. He said Netanyahu "is not trigger-happy, which is commendable."
Inbar also said that going for a victory over Hamas "is naive."
"We should remember that we cannot eradicate a well-rooted Hamas," he said. Israel should "debilitate Hamas's military capabilities," he insisted, but admitted that the terror group would rebuild as soon as Israel leaves.
"It is a long, repetitive struggle," said Inbar. He believes that Israel's ability to conduct a war of attrition "shows our strength."
'The more Machiavellian explanation'
Yoram Schweitzer, a researcher at the Institute for National Security Studies (INSS) and head of its program on terrorism and low-intensity conflict, told JNS that Israel's current policy is that of containment. "Israel is capable of harming Hamas in a much more harsh way. There is no question," he said.
However, he emphasized that "we are trying to work with mediators to try and calm the situation, and not allow it to get out of hand. … Hamas understands Israel's limitations and is provoking Israel accordingly."
Schweitzer offered that the shorter explanation for Israel's decision to adopt a containment strategy "is Israel's reluctance to enter at this stage into a more comprehensive conflict."
"The broader perspective," he said, "may be that Israel wishes to maintain the conflict with Hamas on a low level, but uses it in order to prevent any Hamas-Palestinian Authority cooperation or any resumption of peace talks with the P.A."
Schweitzer believes that Netanyahu is trying "to hold the rope on both sides." He said the prime minister doesn't want to allow for resumption of talks with the current P.A. government and would like to prevent Hamas from doing too much harm. "That is the more Machiavellian explanation," he quipped.
A question often asked by experts and the Israeli public alike is whether or not Israel should maintain the status quo.
According to Schweitzer, an Israeli ground operation has "all kinds of components."
He said that "Israel would like to conduct the first operation in order to harm the Hamas leadership in a way that would be effective. This requires a much more aggressive and surprising attack."
Schweitzer thinks that the basic question if Israel does indeed launch a ground operation is whether it can achieve its military goals in Gaza without having to spend more than a short time there.
"This is not an easy dilemma," he acknowledged. "The solution is not optimal, but this is a dilemma that any government would have."
Still, the question lingers: Will Israel launch a ground operation in Gaza?
According to Inbar, "it is inevitable."
——————————————–
Prime Minister Benjamin Netanyahu on Monday hinted that Israel was behind recent airstrikes on Iranian targets in Iraq, stressing that the Jewish state will continue to act militarily whenever and wherever there is a need to do so.
"Iran has no immunity, anywhere," he told reporters during a briefing in his Kyiv hotel, responding to a question about various recent attacks on military installations in Iraq, which are attributed to Israel.
The Iranians continue to threaten Israel with annihilation and are building military bases across the Middle East intended to carry out that goal, Netanyahu said, blaming the 2015 nuclear deal for Iran's increasing aggression. "We will act — and currently are acting — against them, wherever it is necessary," he declared.
Last week, a former Iraqi deputy prime minister indicated Israel was responsible for a massive explosion in a weapons depot controlled by an Iranian-backed Shiite militia in Baghdad.
"We believe they are weapons we were holding onto for a neighboring state and they were targeted by an oppressive colonial state on the basis of a treasonous Iraqi act," former deputy prime minister Baha al-Araji wrote on Twitter.
According to foreign reports, Israel has been increasingly active in carrying out airstrikes against Iran-backed militias in Iraq, shifting its focus after years of reported raids aimed at keeping Tehran from gaining a foothold in Syria.
Israeli officials have identified Iraq as a likely growing base of operations for Iran-backed efforts against the Jewish state. But Israeli officials have so far neither confirmed nor denied responsibility for the strikes.
Earlier on Monday, Netanyahu indirectly addressed Iran's threats against Israel at a speech at Babi Yar, the Kyiv ravine where the Nazis committed one of their deadliest shooting massacres.
"In this grave, the mass grave here behind me, tens of thousands of Ukrainian Jews and many non-Jews were murdered… I say in a clear voice, precisely in this place, that it is our constant duty to stand against murderous ideologies in order to ensure that there will never be another Babi Yar," he declared.
——————————————–
Jordanian lawmakers on Monday urged their government to kick Israel's ambassador out of the kingdom and "review" the 1994 peace treaty with the Jewish state.
The MPs' call came during an "emergency" meeting of the country's House of Representatives in Amman on Monday to discuss the "recent violations, including the storming by the Israeli occupation forces and settlers, of the holy Al-Aqsa Mosque/Noble Sanctuary," the state-funded Al-Mamlaka TV reported.
The call is non-binding, but may reflect the broader mood in Amman coming just a day after Jordanian diplomatic officials dressed down Israel's envoy Amir Weissbrod over the recent violence on the Temple Mount in Jerusalem.
In a statement, Jordan's foreign ministry said Sunday that it had stressed to the Israeli envoy its "condemnation and rejection of the Israeli violations" at the holy site, which is revered by both Muslims and Jews and is under Jordanian custodianship.
The compound was the site of clashes between Muslim worshipers and police last week over the entry of Jews during the Islamic holiday of Eid al-Adha, which this year coincided with the Jewish fast day of Tisha B'Av, mourning the destruction of the two Jewish Temples at the site.
At the time, Amman called for an immediate end of "these provocative and absurd violations," which it said were "inflaming the conflict" and were a violation of international law.
Monday's vote is not the first time that Jordanian lawmakers have called to review the peace treaty with Israel, but such calls are largely symbolic. Jordan's parliament, which is seen as more reactionary and hardline than the monarchy, carries little weight in the country. Policymaking, especially on foreign affairs and defense issues, is tightly controlled by the government and royal court.
At the meeting, MP Yahya Al-Saud put forward 17 recommendations drawn up by the parliamentary Palestine Committee, which he chairs. The text of the recommendations referred to Israel as "the Zionist entity" and warned against "allowing Jewish settlers to carry out Talmudic prayer" at the Temple Mount.
Israeli policy at the site has long been to uphold the Jordanian stewardship there, and to allow only Muslim worship on the Mount, though Jews and others may visit.
House of Representatives Speaker Atef Tarawneh called an informal voice vote to accept the committee's recommendations, after which many MPs were heard on video footage shouting their agreement.
As part of an arrangement in place since the 1967 Six Day War, when Israel captured the Old City and East Jerusalem from Jordan, non-Muslims are barred from praying at the Temple Mount, which is the holiest site in Judaism and third holiest in Islam.
Under the 1994 peace treaty between the two countries, Israel recognizes Jordan as the custodian of the Temple Mount and Jerusalem holy sites.
Days after the clashes, Public Security Minister Gilad Erdan, whose ministry oversees police responsible for security at the Temple Mount, voiced support for changing the existing arrangements there.
"I think there is an injustice in the status quo that has existed since '67," he told Israel's Radio 90. "We need to work to change it so in the future Jews, with the help of God, can pray at the Temple Mount."
He clarified that he opposed introducing such a change unilaterally. "This needs to be achieved by diplomatic agreements and not by force," Erdan said.
Talk or even rumors of changes to the status quo arrangement at the holy site are typically met with vociferous protest from the Muslim world, which has accused Israel of attempting to "judaize" the site or expand access for Jewish pilgrims.
——————————————–
GAZA TERRORIST GROUPS WARN OF COMING 'EXPLOSION' IN VIOLENC

E
Amid a spike in violence on the Gaza border, Palestinian terror groups in Gaza warned on Monday that the enclave was on the verge of an "explosion."
"The rebellion of the youth is a harbinger of an explosion," officials from Hamas and Islamic Jihad told the Palestinian news agency Safa. "We won't tolerate the crimes of the occupation against our nation any longer."
The comments are the most explicit expression yet of the growing concern among Gaza's leaders that a recent series of violent incidents involving young lone-wolf Palestinian attackers at the Israel-Gaza border would lead to another war with Israel.
In their joint statement Monday, the groups said they've "warned the Zionists against continuing with their crimes, but the enemy's leaders are still playing with fire. With God's help, the boiling in Gaza will explode in the faces of the leaders and soldiers of the enemy."
The statement added: "We see the Israeli occupation as responsible for the crimes targeting the young people who rose up and protested the continued blockade on the strip and the recurring attacks in the holy city [Jerusalem] and the Al-Aqsa Mosque."
The comments come just hours after a senior Hamas official made similar remarks to the London-based Palestinian newspaper al-Araby al-Jadeed. The unnamed official justified the attacks, saying, "Palestinians are disappointed by the difficult conditions caused by the Israeli occupation… Dozens of promises to improve conditions have not been kept. This frustration has become the legacy of 2 million Palestinians."
But he said the surge of attacks by independent actors in recent weeks has sparked concern among Hamas leaders that their actions and Israeli reactions might push everyone towards a new large-scale confrontation.
The official underscored that cross-border violence over the weekend was perpetrated by rogue elements, but insisted that Hamas remained in full control of the Palestinian territory.
The warnings come a day after Hamas officials blamed "rebellious youth" for the recent upsurge in violence in and around the Palestinian territory. On Friday and Saturday, rockets from Gaza were fired at Israeli communities, and early Sunday morning, the army shot dead three armed Gazans attempting to sneak across the border.
Hamas spokesman Abdelatif al-Qanou said Israel had "killed and injured four rebellious youths, which is a reflection of its brutal behavior against our people and proof of the ugliness of its crimes."
In a similarly worded statement, Islamic Jihad, the second largest terror group in Gaza, said Israel had targeted a group of "angry youths" and that it holds the Jewish state fully responsible for "its ugly crimes at our people's expense."
The comments are the most explicit expression yet of the growing concern among Gaza's leaders that a recent series of violent incidents involving young lone-wolf Palestinian attackers at the Israel-Gaza border would lead to another war with Israel.
In their joint statement Monday, the groups said they've "warned the Zionists against continuing with their crimes, but the enemy's leaders are still playing with fire. With God's help, the boiling in Gaza will explode in the faces of the leaders and soldiers of the enemy."
The statement added: "We see the Israeli occupation as responsible for the crimes targeting the young people who rose up and protested the continued blockade on the strip and the recurring attacks in the holy city [Jerusalem] and the Al-Aqsa Mosque."
The comments come just hours after a senior Hamas official made similar remarks to the London-based Palestinian newspaper al-Araby al-Jadeed. The unnamed official justified the attacks, saying, "Palestinians are disappointed by the difficult conditions caused by the Israeli occupation… Dozens of promises to improve conditions have not been kept. This frustration has become the legacy of 2 million Palestinians."
——————————————–
Germany, Europe's industrial powerhouse and biggest economy, with companies like Volkswagen, Siemens and BASF, may be entering a recession, according to a gloomy report from the country's central bank Monday — a development that could have repercussions for the rest of the eurozone and the United States.
A technical recession is defined as two consecutive quarters of negative growth, and Germany saw a 0.1% drop in the April-to-June period. In its monthly report, the Bundesbank said that with falling industrial production and orders, it appears the slump is continuing during the July-to-September quarter.
"The overall economic performance could decline slightly once again," it said. "Central to this is the ongoing downturn in industry."
Deutsche Bank went further Monday, saying "we see Germany in a technical recession" and predicting a 0.25% drop in economic output this quarter.
Germany's economy is heavily dependent on exports, and the Bundesbank said the trade conflict between the U.S. and China and uncertainty about Britain's move to leave the European Union have been taking their toll. Both the U.S. and China are among Germany's top trade partners, with Britain not far behind.
In addition, Germany's auto industry __ with giants like Volkswagen, Daimler and BMW — faces challenges adjusting to tougher emissions standards in Europe and China and to technological change as demand grows for electric vehicles. Germany is also home to such major corporations as Bayer, Merck, Linde and the ThyssenKrupp Group.
The Bundesbank report is in line with a consensus among economists that "the risk of another quarter flirting with recession is high," Carsten Brzeski, the chief economist for ING bank in Germany, told The Associated Press.
Amid the trade conflict between Washington and Beijing, the increasing prospect of Britain leaving the EU without an exit agreement, and growing fears that countries may race to devalue their currencies, the monthly ZEW poll of German investors fell to its lowest level last week in over 7½ years.
"The ZEW indicator of economic sentiment points to a significant deterioration in the outlook for the German economy," said Achim Wambach, president of the Mannheim-based institute.
——————————————–
While the world chokes on $15 trillion of debt bound to negative interest rates, the Federal Reserve has suddenly been laying down hints that they too are in preparation for bringing bond yields down below 0.
Former Federal Reserve Chairman Alan Greenspan said nothing is stopping the U.S. from getting sucked into the global trend of negative yielding debt, Bloomberg reported Tuesday. 
"There is international arbitrage going on in the bond market that is helping drive long-term Treasury yields lower," Greenspan said in a phone interview. "There is no barrier for U.S. Treasury yields going below zero. Zero has no meaning, beside being a certain level." – CNBC
Additionally, Chairman Powell hinted at something during his last FOMC meeting that has for the most part gone completely under the radar.
Part way through delivering a press conference following the Federal Reserve's first rate cut since December 2008, chairman Jerome Powell let it be known that the central bank was 'looking carefully' at developing a new faster payments system. Unsurprisingly, his words on the subject proved the equivalent of screaming into the face of a force ten gale. Besides a handful of financial outlets, nobody heard him. All that analysts and observers were really interested in was the Fed's stance on interest rates. – Steven Guinness
So with these two nuggets being dropped leading up to this week's annual Fed meeting in Jackson Hole, WY, the questions that needs to be asked are, is the Fed truly preparing to join the rest of the world in taking the Funds Rate negative, and in doing so, are they also preparing the banking system to go completely cashless in order to keep depositors from taking their money out of the system?
Perhaps the last hint regarding this was CNBC's bringing on stage Larry Summers last week who has long been a staunch advocate of banning cash.
——————————————–
There is no shortage of empirical data that socialism fails every time it has been tried, and leaves the largest body count in it's wake. Dr. Kristian Niemtietz's "Socialism: The Failed Idea that Never Dies" documents the three distinct stages socialism goes through
The Honeymoon Phase

The What Aboutery Phase

And finally, when all that's left is a smoking crater and a pile of bodies, "the not real socialism phase"
Niemietz documents each occurrence of socialism in the 20th century in his book to show that central planning and redistribution simply do not work.
Then there's the Black Book of Communism, which tallies up the body count of the socialist regimes of the 20th century (over 100 million souls).
So it's curious, why are our intellectual, cultural and sundry political and economic elites decrying capitalism and promulgating socialism as a cure for societies perceived ills?
The answer, I think, is because socialism isn't actually meant to succeed economically. It's successful if it keeps the population under control, and the elites in charge.
Socialism, however unsuccessful, is quizzically normalized today. Politicians can even run for office proudly proclaiming their socialist ideologies and somehow it doesn't make them untouchable and get them lumped in with their authoritarian brethren. It's fashionable to be socialist again. It will never be acceptable, let alone hip, to be a fascist. (One down, one to go)
The secret sauce to make socialism palatable is what British documentarian Adam Curtis called "Hypernormalization". To bastardize Voltaire's famous quote, hypernormalization is the art of making the masses believe absurdities, so that their rulers can commit atrocities.
To be clear, Curtis believes that hypernormalization is a "fake world" created by corporations and maintained by politicians. I think the fake world was created by those in power, the State establishment, with complicity by certain factions within the corporate world and pretty well the entire mainstream media. It doesn't really matter, it's a chicken / egg scenario. What's important to understand is that there is a an established cadre of those who wield power that straddles the State, the military, the media and corporatocracy. 
All the absurdities we are expected to believe today, from the idea that biological men are women so long as they stipulate they are, that the Kremlin is behind any outcome that hasn't gone according to plan, that the world will literally end if we don't reengineer society into a top-down control structure, within (pick one) 12 years, 10 years, 1 year or (perhaps the most telling one) "before the next election".
Anybody who tries to debate these narratives, to present counterfactuals or alternative theories is fallaciously dismissed as one manner or another of "denialist", "*phobic", "hateful" or the catch all "racist".
Relentlessly hammering home these absurdities softens up the public's mind to accept increasingly hysterical climate alarmism, social justice extremism, and scapegoating of capitalism. The solution then presented, frequently delivered by multi-millionaire celebrities and/or multi-millionaire political aspirants, is socialism.
These hypernormal themes are narratives, they are not news. Yet they are incessantly repeated by corporate media and Hollywood, with guaranteed delivery of approved messaging by Silicon Valley tech giants, who also provide for concomitant attenuation of non-conforming data. It's an effective simpatico for coordinating widespread indoctrination so that eventually we will wind up with a population clinging fervently to a completely inverted system of values:
Then, we become as the Kosekin. We are not there yet, but we see messaging designed to float trial balloons and soften us up for this two tier society. The majority underclass will have to forgo certain extravagances, and in this incarnation, it's not to emancipate the proletariat, but to somehow centrally manage the climate of an entire planet.
The elites who recently convened at a conference on global warming via super-yachts and 114 private jets (for 300 attendees) grapple with these issues. Who knows what kind of sacrifices everybody else will have to make. Even air travel and cars may have to come off the table at some point.
The way things are going now, the masses will be fine with all of this. Socialism is poised to be the overall control structure for 21st century, and it will bear an uncanny resemblance to the society depicted in A Strange Manuscript found in a Copper Cylinder: a nihilistic anti-human death cult that abhors prosperity and leaves a small cadre of elites at the pinnacle of society to languish in opulence.
——————————————–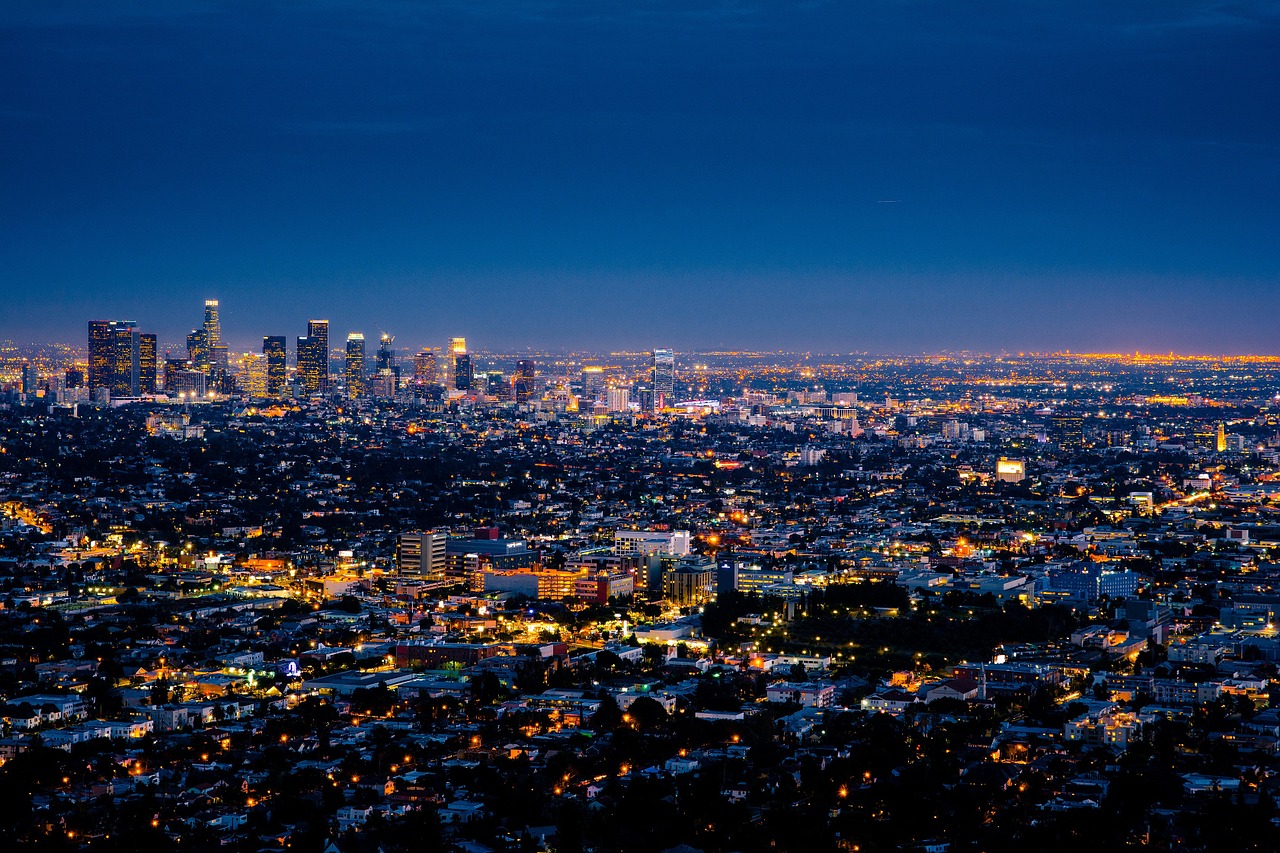 Major cities all over America are being transformed into rotting, decaying, disease-infested hellholes, and it doesn't exactly take a genius to figure out why this is happening.  Our actions are the product of our belief systems, and the major U.S. cities where the conditions are the worst are always dominated by a particular political ideology.  If the citizens of those major cities like the results that they are currently getting, then they should just continue to do what they have been doing.  But if they want real change, then those citizens are going to have to be willing to make fundamentally different choices than they have been making in the past. (

READ MORE…

)
——————————————–
The numbers are telling us that we have never been closer to the next recession than we are right now.  The storm clouds that were gathering on the horizon are now directly above us, and suddenly the mainstream media is filled with stories about when the next recession will begin and the effect that this may have on President Trump's chances of winning in 2020.  In fact, there has been so much chatter about this that even President Trump is talking about it.  All over television, experts are breathlessly speculating about when the coming recession will begin, and they are dispensing lots of advice about how people should be preparing for it. (

READ MORE…

)
——————————————–
POPE FRANCIS IN ROME ON THURSDAY BLASPHEMOUSLY DECLARED THAT MARY IS THE 'GATE OF HEAVEN' EVEN THOUGH THE BIBLE DECLARES THAT ONLY JESUS CHRIST IS
"Mary, who is a human creature, one of us, reaches eternity in body and soul", said Pope Francis. This is why we invoke her as the "Gate of Heaven". "There she awaits us, just as a mother waits for her children to come home". The Pope said we are like pilgrims on our way home to Heaven. Seeing that "in paradise, together with Christ, the New Adam, there is also her, Mary, the new Eve, gives us comfort and hope in our pilgrimage down here".
"Let us look on high," he said, where Mary awaits. "She loves us, she smiles at us and she comes to our aid with haste."
Just when I think that Pope Francis cannot possible double-down any further on his blasphemous worship of Mary, he goes and show me just how serious he is about idol worship. During the Roman Catholic Feast of the Assumption on Thursday, he confidently declared that the door, or the gate, to getting into Heaven is not Jesus Christ, but Mary.
"Then said Jesus unto them again, Verily, verily, I say unto you, I am the door of the sheep. All that ever came before me are thieves and robbers: but the sheep did not hear them. I am the door: by me if any man enter in, he shall be saved, and shall go in and out, and find pasture. The thief cometh not, but for to steal, and to kill, and to destroy: I am come that they might have life, and that they might have it more abundantly." John 10:7-10 (KJV)
For all you Roman Catholics out there, read the scripture from John 10 that you see above, that tells you who the gate to Heaven is. You will not find one verse in the entire Bible that tells you that Mary is the pathway to anything. You will also not find a single verse in the Bible that says Mary was "assumed up into Heaven" either, why? Because she did no such thing. I can guarantee you that if you are trusting in Mary to get you to Heaven, you will wind up in Hell instead.
"And Mary said, My soul doth magnify the Lord, And my spirit hath rejoiced in God my Saviour." Luke 1:46,47 (KJV)
Mary has no such power to lead anyone to Heaven or to save a single soul. She hears no prayers and gives no comfort or direction. She was a human being just like you, trusting in her is idol worship. Read your Catholic history and you will find that the 'infallible doctrine' of worshipping Mary was created by Pope Pius IX on December 8, 1854. Only Jesus Christ can save you, because only He paid for your sins. And guess what? He paid for Mary's sins as well. She need a Saviour just like everyone else, just like she said in Luke 1

.

Why don't you believe her?
Pope at Angelus on feast of the Assumption: Mary is the "Gate of Heaven"
FROM CRUXNOW: Mary's assumption into heaven calls people to put aside all those insignificant, mundane and petty concerns competing for their attention and instead be drawn to God and his greatness, Pope Francis said.
After reciting the Angelus prayer on the feast of the Assumption Aug. 15, Francis also blessed thousands of rosaries that will be given to Catholics in Syria "as a sign of my closeness, especially for families who have lost someone because of the war."
"Mary, who is a human creature, one of us, reaches eternity in body and soul", said Pope Francis. This is why we invoke her as the "Gate of Heaven". "There she awaits us, just as a mother waits for her children to come home". The Pope said we are like pilgrims on our way home to Heaven. Seeing that "in paradise, together with Christ, the New Adam, there is also her, Mary, the new Eve, gives us comfort and hope in our pilgrimage down here". source
"Prayers made with faith are powerful. Let us keep praying for peace in the Middle East and the whole world," said the pope, who explained that Aid to the Church in Need spearheaded the initiative to send some 6,000 rosaries to Catholic communities in Syria.
CLICK TO READ THE TRUTH OF HOW THE ROMAN CATHOLIC CHURCH DECEIVES ITS FOLLOWERS INTO IDOL WORSHIP OF MARY.
With the assumption of Mary, body and soul, into heaven, she is "like a mother who waits for her children to come back home." Knowing that she is there with God in heaven "gives us comfort and hope during our pilgrimage" on earth, he said.
The feast of the Assumption of Mary is an invitation to everyone, "especially for those who are afflicted by doubt and sadness, and live gazing downward," he said.
"Let us look on high," he said, where Mary awaits. "She loves us, she smiles at us and she comes to our aid with haste."

READ MORE

:
——————————————–
PSALM 119:41-88
Note:  Psalm 119 is an acrostic poem which means that each of its stanzas begins with one of the 22 letters of the Hebrew alphabet starting with the aleph and continuing in order through the tau. In Hebrew, each verse in a stanza begins with the  letter by which the stanza is titled.  Also, every one of the

psalm's

176

verses mentions the Word of the Lord.  This time we'll look at Waw through Kaph.
w Waw
May your unfailing love come to me, O LORD, your salvation according to your promise; then I will answer the one who taunts me, for I trust in your word.
Do not snatch the word of truth from my mouth, for I have put my hope in your laws.
I will always obey your law, for ever and ever.
I will walk about in freedom, for I have sought out your precepts.
I will speak of your statutes before kings and will not be put to shame, for I delight in your commands because I love them.
I lift up my hands to your commands, which I love, and I meditate on your decrees.
z Zayin
Remember your word to your servant, for you have given me hope.
My comfort in my suffering is this: Your promise preserves my life.
The arrogant mock me without restraint, but I do not turn from your law.
I remember your ancient laws, O LORD, and I find comfort in them.
Indignation grips me because of the wicked, who have forsaken your law.
Your decrees are the theme of my song wherever I lodge.
In the night I remember your name, O LORD, and I will keep your law.
This has been my practice: I obey your precepts.
x Heth
You are my portion, O LORD; I have promised to obey your words.
I have sought your face with all my heart; be gracious to me according to your promise.
I have considered my ways and have turned my steps to your statutes.
I will hasten and not delay to obey your commands.
Though the wicked bind me with ropes, I will not forget your law.
At midnight I rise to give you thanks for your righteous laws.
I am a friend to all who fear you, to all who follow your precepts.
The earth is filled with your love, O LORD; teach me your decrees.
X Teth
Do good to your servant according to your word, O LORD.
Teach me knowledge and good judgment, for I believe in your commands.
Before I was afflicted I went astray, but now I obey your word.
You are good, and what you do is good; teach me your decrees.
Though the arrogant have smeared me with lies, I keep your precepts with all my heart.
Their hearts are callous and unfeeling, but I delight in your law.
It was good for me to be afflicted so that I might learn your decrees.
The law from your mouth is more precious to me than thousands of pieces of silver and gold.
y Yodh
Your hands made me and formed me; give me understanding to learn your commands.
May those who fear you rejoice when they see me, for I have put my hope in your word.
I know, O LORD, that your laws are righteous, and in faithfulness you have afflicted me.
May your unfailing love be my comfort, according to your promise to your servant.
Let your compassion come to me that I may live, for your law is my delight.
May the arrogant be put to shame for wronging me without cause; but I will meditate on your precepts.
May those who fear you turn to me, those who understand your statutes.
May my heart be blameless toward your decrees, that I may not be put to shame.
k Kaph
My soul faints with longing for your salvation, but I have put my hope in your word.
My eyes fail, looking for your promise; I say, "When will you comfort me?"
Though I am like a wineskin in the smoke, I do not forget your decrees.
How long must your servant wait? When will you punish my persecutors?
The arrogant dig pitfalls for me, contrary to your law.
All your commands are trustworthy; help me, for men persecute me without cause.
They almost wiped me from the earth, but I have not forsaken your precepts.
Preserve my life according to your love, and I will obey the statutes of your mouth.
God's unchanging moral character is the source of our comfort, the basis for our security.  When He makes a promise we know He'll keep it.  Our faith in Him is justified because of this.  We won't know for sure until after it's too late whether He's kept His promise to save us. But we believe Him when He says He will because of His character.  We confidently stake our eternal destiny on His promise that when we leave this life, He'll receive us into the next one, having made us holy and pure.
We couldn't risk this if He had shown any evidence of being arbitrary or capricious, or if anywhere in history there was a case of Him failing to do what He promised. The way He has differentiated Himself  from all the others who have claimed to be God is through making promises and then fulfilling them, without fail.  It's Who He is. Who He'll always be.