This Happened On Planet Earth…July 2019…End Times Signs

Published on 3 Jul 2019
 https://www.youtube.com/channel/UC4nc… Current Events Linked To Biblical Prophecies. Everything is unfolding just as the bible foretold. Wars, Volcanic Eruptions, Earthquakes, Extreme Weather, Christian Persecution, Violence and more!

Matthew 24:3-14 3 Now as He sat on the Mount of Olives, the disciples came to Him privately, saying, "Tell us, when will these things be? And what will be the sign of Your coming, and of the end of the age?" 4 And Jesus answered and said to them: "Take heed that no one deceives you. 5 For many will come in My name, saying, 'I am the Christ,' and will deceive many. 6 And you will hear of wars and rumors of wars. See that you are not troubled; for all[a] these things must come to pass, but the end is not yet.
7 For nation will rise against nation, and kingdom against kingdom. And there will be famines, pestilences,[b] and earthquakes in various places. 8 All these are the beginning of sorrows. 9 "Then they will deliver you up to tribulation and kill you, and you will be hated by all nations for My name's sake. 10 And then many will be offended, will betray one another, and will hate one another.
11 Then many false prophets will rise up and deceive many. 12 And because lawlessness will abound, the love of many will grow cold. 13 But he who endures to the end shall be saved. 14 And this gospel of the kingdom will be preached in all the world as a witness to all the nations, and then the end will come.
————————————————–
January Top10 – TV7 Israel News

Published on 3 Jul 2019
 

January (2019) Top 10 News events from Israel and the Middle east – Monthly news summary.
————————————————–
Seeing Suffering Through The Lens of Eternity – Colossians 3:1-4

Published on 1 Jul 2019
 

In a teaching titled, "Seeing Suffering Through The Lens of Eternity," out of Colossians 3:1-4, Pastor J.D. talks about how living in light of eternity changes how we live our lives here on earth.
————————————————–
LATEST WORLD NEWS CLIPS – ARTICLES – WEDNESDAY JULY 03rd 2019
DAILY SCRIPTURE:
John 8:32 And ye shall know the truth, and the truth shall make you free
"My people are destroyed for lack of knowledge" (Hosea 4:6)
1Cor. 12:3 Wherefore I give you to understand, that no man speaking by the Spirit of God calleth Jesus accursed: AND THAT NO MAN CAN SAY THAT JESUS IS THE LORD, BUT BY THE HOLY GHOST.
THE TRIBULATION OF THE UNJUST (Those who have rejected Jesus Christ as their Saviour) IN THE BOOK OF REVELATION CHAPTER'S 6 to 22:
TRIBULATION IS COMING AND THE REMOVAL OF THE CHURCH IS IMMINENT.
THE GREAT "DECEPTION" IS READY TO BE IMPLEMENTED BY THE ONE WORLD GOVERNMENT. ARE YOU READY FOR JESUS CHRIST RETURN
Rev. 3:10 Because thou hast kept the word of my patience, I also will keep thee from the hour of temptation, which shall come upon all the world, to try them that dwell upon the earth:
Luke 12:37 Blessed are those servants, whom the lord when he cometh shall find watching: verily I say unto you, that he shall gird himself, and make them to sit down to meat, and will come forth and serve them
so won't you accept Jesus now and be removed from that event and live forever with Jesus in the Family of God?
2 "(For he saith, I have heard thee in a time accepted, and in the day of salvation have I succoured thee: behold, now is the accepted time; behold, now is the day of salvation.)" (2nd Corinthians 2:6)
——————————————-
DAILY CHRISTIAN BIBLICAL QUESTIONS AND ANSWERS:
——————————————-
Are The Dead Awake Or Asleep?
https://gracethrufaith.com/ask-a-bible-teacher/are-the-dead-awake-or-asleep/
QUESTION:    Last year we lost our only child to cancer. He was only 29. He trusted Jesus for salvation and on his tombstone is the wonderful, assuring verse, "absent from the body; present with the Lord." But, I would love to know if my son is awake and enjoying his new life or is he simply sleeping? I've asked Jesus to give you the right answer for me. Thank you so much!
ANSWER:    When Paul, who had visited the throne of God (2 Cor. 12:2-4), claimed that it was better by far to be away from the body and in the presence of the Lord (Phil. 1:23), he was speaking from experience and I don't think he would have said that about sleeping.
I believe your son is more aware than he's ever been and lacks only one thing to make his joy complete, and that's the resurrection body he'll receive when the Church is raptured and he's reunited with you.
Asleep In the Dust Or In Heaven With The Lord?
https://gracethrufaith.com/ask-a-bible-teacher/asleep-dust-heaven-lord/
QUESTION:    Daniel 12:2 says, "Multitudes who sleep in the dust of the Earth will awake, some to everlasting life and others to everlasting shame and contempt." If we are either with Christ in Heaven or in Hades at death before the resurrections, why does it say "those who sleep in the dust of the earth?" Either we are in the ground or with Him or Hades, awaiting the resurrection, which is it? No wonder people are so confused.
ANSWER:    It's really quite simple when you think about it. The verses that refer to sleeping in the dust or something like that refer to our bodies that die and are buried. These verses are mostly in the Old Testament.
The verses that talk about us going immediately to be with the Lord upon death are talking about our spirit. These verses are in the New Testament, because before the cross, spirits of dead believers went to Paradise (Hades or Sheol) to be with Abraham, not to heaven to be with Jesus. Jesus took them to heaven when He ascended after His resurrection (Ephes. 4:8).
At the resurrection of the Church, the spirits of believers who have been with the Lord will be joined with resurrection bodies and it will be like people who were dead have suddenly come out of their graves.
The Dead In Christ Will Rise First
https://gracethrufaith.com/ask-a-bible-teacher/the-dead-in-christ-will-rise-first/
QUESTION:    I can't seem to find an answer to this question. In 1 Thessalonians 4:16 and 1 Corinthians 15:52, the verses reference the dead rising first during the rapture. I don't believe in soul-sleep, so I am confused by the word "dead." I try to make sense of it by thinking those verses refer to the dead, but saved in Christ, rising first and the church being caught up second. But I'm confused as to why God would want to raise up dead bodies. Do you know what I mean? Most of those bodies have long ago rotted away and turned to dust, so what is going to be raised up if their spirits are already in Heaven? Thanks so much for your help!
ANSWER:    I've answered questions like this a number of times before, but they keep coming around so let's do it again.
When the Bible speaks of a resurrection, it's always a physical event, involving a physical body. According to 2 Cor. 5:8 the spirits of believers who have died are in Heaven now, but their bodies were buried in the ground where, as you say, they've decayed into dust (Genesis 3:19).
But at the time of the Rapture the first thing to happen will be that these spirits will get new physical bodies that are immortal. Immediately after that, the bodies of those believers who are still alive will be transformed from mortal to immortal. This is what is meant by the dead in Christ rising first (1 Thes. 4:16), and the living being changed (1 Cor. 15:52). Then we'll all be whisked off to our mansions in His father's house together (John 14:2-3).
—————————————-
NEWS CLIPS OBTAINED FROM MANY SOURCES – INCLUDING

Tracking bible prophecy.org
Rapture Ready News
Prophecyupdate.Com
Main News Channels
End Times Headlines
Prophecyupdateblogspot.com
Stevequayle.com
Gracethrufaith.com
Nowtheendbegins.com
Other Christian Sites
(CLICK ON) LATEST DAILY NEWS CLIPS:
ISRAEL NEWS:
THE MIDDLE EAST PEACE PLAN IS "ANTI GOD" – (GOD WILL NOT ALLOW JERUSALEM TO BE DIVIDED).
ZECHARIAH 12:2-3
Zech. 12:2 Behold, I will make Jerusalem a cup of trembling unto all the people round about, when they shall be in the siege both against Judah and against Jerusalem.
WORLD TERRORISM – WARS
GENERAL WORLD NEWS:
MASSIVE EARTH CHANGES/EARTHQUAKES/VOLCANOES ETC:
2Chr. 7:13 If I shut up heaven that there be no rain, or if I command the locusts to devour the land, or if I send pestilence among my people;
2Chr. 7:14 If my people, which are called by my name, shall humble themselves, and pray, and seek my face, and turn from their wicked ways; then will I hear from heaven, and will forgive their sin, and will heal their land
CHRISTIAN AND RELIGIOUS WORLD NEWS:
Matt. 24:9 Then shall they deliver you up to be afflicted, and shall kill you: and ye shall be hated of all nations for my name's sake.
Matt. 24:10 And then shall many be offended, and shall betray one another, and shall hate one another
EXTRA WORLD – ALTERNATIVE NEWS:
————————————————-
WORLD – PROPHETIC NEWS ARTICLES PRESENTATION – WEDNESDAY JULY 03rd 2019
MIDDLE EAST AND WORLD WAR LOOMING THE BUILD UP TO PSALM 83  – ISAIAH 17 AND GOG OF MAGOG WARS EZEKIEL 38:
THE WHOLE WORLD IS UNSTABLE FINANCIALLY, POLITICALLY, PHYSICALLY, MORRALY, GODLY: – AND BECOMING MORE SO DAILY. (WE ARE IN THE BEGINNING OF SORROWS (MATT 24:8)
THE BIBLE STATES THAT IT WILL ONLY GET WORSE BEFORE THE START OF THE TRIBULATION OF MANKIND – (

REVELATION 6

)
Matt. 24:6 And ye shall hear of WARS AND RUMOURS OF WARS: see that ye be not troubled: for all these things must come to pass, but the end is not yet.
Matt. 24:7 FOR NATION SHALL RISE AGAINST NATION, AND KINGDOM AGAINST KINGDOM: and there shall be famines, and pestilences, and earthquakes, in divers places.
ISAIAH 17/PSALM 83:
THE DESTRUCTION OF DAMASCUS and
Muslim Countries in the Middle East will launch an attack on Israel
JEREMIAH 49:
PROPHECY OF ELAM – (Possible Attack on Iran's Nuclear Program
————————————————–
PENCE RECALLED TO WHITE HOUSE AS PUTIN PULLS OUT OF SCHEDULED EVENT; OFFICIALS SAY "NO CAUSE FOR ALARM"
https://www.zerohedge.com/news/2019-07-02/vp-pence-recalled-white-house-emergency-airforce-2-diverted
Update 4: Roughly six hours have passed since the first reports emerged that Vice President Mike Pence was forced to cancel an event in New Hampshire on Tuesday to attend to an unspecified emergency "situation" in Washington. At first, officials said Pence had landed in New Hampshire, then that Air Force 2 was forced to turn around mid-flight. Then, it finally emerged that he had never actually left Washington.
Naked speculation about the circumstances surrounding the cancellation has flourished in the absence of any kind of explanation from the White House. Was it a presidential health-related emergency? Did Iran carry out an underground nuclear test?
Whatever the reason, it could be a while before the public receives an explanation, according to Marc Short, Pence's chief of staff.
——————————————–
https://prophecyupdate.blogspot.com/
Reports that Iran's armed drones which attacked Saudi oil targets on May 14 came from Iraq – not Saudi Arabia – may shift the IDF's anti-Iran targeting map in a new direction.
Iran's Revolutionary Guards Corps (IRGC) seem to have added Iraq to Syria and Yemen as their new war front. Israel may find itself having to expand its area of operations accordingly. DEBKAfile asks: Is anyone in the region acting to put a spoke in Tehran's expansionist wheel?
Prime Minister Binyamin Netanyahu said on Monday, July 2 "We will soon reveal evidence that Iran was lying throughout about its nuclear program," and added: "Israel will not let Iran get away with developing a nuclear weapon."
Is anyone impeding Iran's lies or its nuclear plans?
These questions impelled Netanyahu to assign the Mossad Director Yossie Cohen with making some telling comments at a lecture in Tel Aviv: "A string of attacks on fuel installations and tankers took place in recent weeks. Finding the culprit is an essential topic of discussion, but I can say with certainty that Iran was behind these attacks. They were approved by the Iranian regime and executed by the Revolutionary Guards."
Cohen put in plain and unequivocal language what President Donald Trump and the Saudi and UAE crown princes have declined to spell out: that Iran and the IRGC were the cause of these upsets. Israel backed these words up with action. Early Monday morning, July 1, the Israeli Air Force and Navy unleashed missiles that wiped out IRGC missile stores in Syria. They blew a large hole in the Iranian-Hizballah missile stockpile for attacking Israel, but stopped there. Did this operation have any impact on Israel's prime goal of preventing a nuclear-armed Iran? The answer is no. 
Tehran may be expected to hit back. Against whom and when? According to DEBKAfile's military sources, it would not suit Tehran's other plans at this time to single Israel out and make the Jewish state a key regional player, while the IRGC is expanding its frontline area into Iraq.
The fact that neither the US nor Saudi Arabia responded to the Iranian drone attack by striking IRGC bases in Iraq from which the drone was launched, or even addressing the intelligence data confirming this, has left the initiative with Israel to try and fill the void – or not. For now, Israel can count only on strong verbal backing and sanctions-wielding from Washington and tacit support from friendly Gulf nations, but nothing more is on substantial is available for helping Israel to take on Iran in earnest.
——————————————–
Syria on Tuesday accused Israel of committing "state terrorism" after alleged Israeli airstrikes a day earlier killed 15 people, including six civilians.
According to the Syrian Observatory for Human Rights, a Britain-based group, at least a dozen Iranian-linked targets were hit in the strikes, two near Homs and 10 of them near Damascus, including a base where Iran's Islamic Revolutionary Guard Corps forces are headquartered and a weapons research center.
One of the pro-regime fighters killed was Syrian, while the rest were of other nationalities, Observatory chief Rami Abdel Rahman said.
"Israeli authorities are increasingly practicing state terrorism," Syria's foreign ministry said in a statement carried by the official SANA news agency.
"The latest heinous Israeli aggression falls within the framework of ongoing Israeli attempts to prolong the crisis in Syria," it added.
In the predawn hours of Monday morning, Syria accused Israel of conducting a series of air- and sea-based attacks on military facilities throughout the country.
Israel did not comment on the attack — one of the most extensive series of strikes in several months, coming less than a week after a trilateral summit in Jerusalem with Russia and the United States concerning Tehran's activities and military presence in the region.
Syria's foreign ministry filed a complaint with the United Nations Security Council over the attack, demanding accountability, according to SANA.
It said Israel's "dangerous and hostile" actions would not have been possible without the support of its ally the United States.
A private Israeli intelligence firm on Monday identified one of the sites in Syria targeted in the alleged Israeli airstrike as a hangar likely storing advanced weaponry or other military equipment.
——————————————–
A private Israeli intelligence firm on Monday identified one of the sites in Syria targeted in an alleged Israeli airstrike earlier in the day as a hangar likely storing advanced weaponry or other military equipment.
In the predawn hours of Monday morning, Syria accused Israel of conducting a series of air- and sea-based attacks on military facilities throughout the country. According to the Syrian Observatory for Human Rights, a Britain-based group, at least 15 people were killed during the strike, including six civilians under unclear circumstances.
The Observatory said at least a dozen Iranian-linked targets were hit in the strikes, two near Homs and 10 of them near Damascus, including a base where Iran's Islamic Revolutionary Guard Corps forces are headquartered and a weapons research center.
Israel did not comment on the attack — one of the most extensive series of strikes in several months, coming less than a week after a trilateral summit with Russia and the United States concerning Tehran's activities and military presence in the region.
ImageSat International, a satellite imagery analysis firm, released a photograph of one of the targets: a hangar located at the Syrian Scientific Studies and Research Center (SSRC) in Jamraya, outside Damascus.
A photograph of the same site from June 4 showed a 12-meter (39-foot) by 30-meter (98-foot) hangar in Jamraya, which lies approximately 10 kilometers (seven miles) northwest of Damascus. The image from Monday showed the structure completely destroyed.
According to ImageSat, the building was "probably used for storage of advanced weapon systems or another sensitive element."
The Hezbollah terror group and Iran's Islamic Revolutionary Guard Corp have been said to maintain a presence at the Jamraya facility.
The US has repeatedly imposed sanctions on the SSRC for its alleged role in chemical weapons production. France has also imposed sanctions on the agency.
Israeli airstrikes reportedly hit the facility in May 2013 and again in February 2018.
The monitor said that at some sites, large blasts were caused by exploding ammunition depots and noted many ambulances had headed to the sites.
There was no response from the Israel Defense Forces, which rarely comments on reported strikes.
——————————————–
https://prophecyupdate.blogspot.com/
Hong Kong police fired tear gas to try to disperse hundreds of protesters, some of whom stormed the legislature, destroyed pictures and daubed walls with graffiti, on the anniversary of the city's 1997 return to Chinese rule on Monday.
Police arrived by bus and ran into position as about a thousand protesters gathered around the Legislative Council building in the heart of the former British colony's financial district.
Police fired several rounds of tear gas as protesters held up umbrellas to protect themselves or fled. Plumes of smoke billowed across major thoroughfares and in between some of the world's tallest skyscrapers.
Protesters had carried road signs, others corrugated iron sheets and pieces of scaffolding, as they barged into the council building. Some sat at legislators' desks, checking their phones, while others scrawled "anti-extradition" on chamber walls.
Other graffiti called for Hong Kong leader Carrie Lam to step down, while pictures of some lawmakers were defaced.
"HK Is Not China" was painted in black on a white pillar.
The government called for an immediate end to the violence, saying it had stopped all work on extradition bill amendments and that the legislation would automatically lapse in July next year.
A small group of mostly students wearing hard hats and masks had used a metal trolley, poles and scaffolding to charge again and again at the compound's reinforced glass doors, which eventually gave.
The Legislative Council Secretariat released a statement cancelling business for Tuesday. The central government offices said they would close on Tuesday "owing to security consideration", while all guided tours to the Legislative Council complex were suspended until further notice.
Riot police in helmets and carrying batons earlier fired pepper spray as the standoff continued into the sweltering heat of the evening. Some demonstrators removed steel bars that were reinforcing parts of the council building.
Banners hanging over flyovers at the protest site read: "Free Hong Kong."
DEAN NAPOLITANO
Riot police fired tear gas at protesters outside Hong Kong's Legislative Council office early Tuesday and moved into the parliament to clear out demonstrators who earlier stormed the building.
Hundreds of protesters with makeshift shields had broken into the LegCo building late Monday, bringing in materials, railings and other debris to set up barricades inside the building. Some daubed graffiti on the walls.
Demonstrators, many in their teens, clad in black T-shirts used carts and metal poles to smash through windows at the parliament building, while police in riot gear stood on the other side of the glass doors. Other protesters hurled eggs, plastic water bottles and cardboard signs into a secure area behind high gates and walls, where police were positioned.
Protesters issued a statement requesting that Hong Kong Chief Executive Carrie Lam directly responds to the demands of the people, and prevent any "crackdown on the public demands and avoid any injury."
The breach came after hundreds of thousands of people marched peacefully through the city's streets demanding the retraction of a controversial extradition bill on the anniversary of the city's handover to China from Britain. Protesters had demanded that U.S. President Donald Trump address the issue directly with Chinese President Xi Jinping at the Group of 20 summit in Osaka over the weekend, but the American leader made no mention of the issue in a news conference after the meeting.
"As the people's demands continue to be ignored, protesters will put the pressure on the government," Ray Chan Chi-chuen, an opposition legislator, told the Nikkei Asian Review. "Some of them, especially the youth, will seek to escalate, and it's entirely understandable."
Before the breach, protesters shouting "Free Hong Kong!" and "Democracy Now!" poured onto the streets of key business and commercial districts, calling for Lam to step down. While the size of the crowd had yet to be determined, two recent marches through a similar route drew up to an estimated 2 million people, according to organizers.
Hong Kong has been gripped by massive demonstrations and rallies for nearly a month. The protesters have lashed out against the now-suspended extradition bill that would allow criminal suspects to be transferred to mainland China, which lacks an independent judicial system.
Opponents of the legislation say that the proposed law could be used by mainland authorities to extradite anyone in Hong Kong — or someone passing through the city — to China, including Beijing's political adversaries.
A demonstration at the government's headquarters on June 12 devolved into violent clashes, with police using rubber bullets and tear gas to disperse the crowds. About 80 people were injured and more than 30 people were arrested, although some of those held in police custody have since been released.
Many of the protesters are students, who believe that stopping the extradition bill is their final opportunity to prevent the Chinese government from encroaching on their freedoms as guaranteed by the "one country, two systems" legal framework agreed to by China and Britain.
——————————————–
https://prophecyupdate.blogspot.com/
6 You will hear of wars and rumors of wars, but see to it that you are not alarmed. Such things must happen, but the end is still to come. 7 Nation will rise against nation, and kingdom against kingdom. There will be famines and earthquakes in various places. 8 All these are the beginning of birth pains. (Matthew 24)
8 I looked, and there before me was a pale horse! Its rider was named Death, and Hades was following close behind him. They were given power over a fourth of the earth to kill by sword, famine and plague, and by the wild beasts of the earth. (Revelation 6)
  Even during good years we have a really difficult time feeding everyone on the planet, and now a major climate shift appears to be happening.  Our sun has become exceedingly quiet, and many experts believe that this is a sign that a solar minimum is now upon us.  Of course we have seen solar minimums happen quite regularly in the past, and if this is just a normal solar minimum then conditions should begin to return to normal after a couple of years.  Unfortunately, evidence continues to mount that we have entered what is known as a "grand solar minimum".  In fact, Professor Valentina Zharkova says that what we are facing is a "super grand solar minimum", and if that is true we are going to be facing climate chaos like we have never seen before.  During previous "grand solar minimums" the globe was gripped by devastating famines and vast numbers of people died.  Could a similar scenario potentially be in our future?
Ice Age Farmer has compiled a "Grand Solar Minimum Crop Loss Map" which you can view right here, and I appreciate our friends at ANP for pointing it out to us.  Ice Age Farmer's map shows that there are literally dozens of locations all over the globe right now that are reporting significant crop losses, and this is really unlike anything we have ever seen before.  Some parts of our planet are dealing with horrific drought, but in the middle of the United States it just won't stop raining.  In some areas of the world it is too cold, while others are experiencing record heat.  Everywhere we look we see extremes, and the behavior of our sun is the primary reason this is happening.
Last November I warned that we could be facing one of the coldest winters in modern times, and that is precisely what happened.  Back then top scientists were warning us that a solar minimum had arrived, and since that time the behavior of the sun has continued to confirm that hypothesis…
The surface of the sun is normally a roiling, super-heated hellscape.
But Nasa images have revealed that the face of our star is looking ominously calm right now, prompting claims it's reached a stage of its cycle called the solar minimum.
During the minimum, there are significantly fewer sunspots and its magnetic field weakens, allowing cosmic rays from outside our solar system to rain down on Earth.
The last time a deep solar minimum was in effect was the Maunder minimum, which saw seven decades of freezing weather, began in 1645 and lasted through to 1715, and happened when sunspots were exceedingly rare.
During this period, temperatures dropped globally by 1.3 degrees celsius leading to shorter seasons and ultimately food shortages.
The food shortages during the Maunder Minimum were quite severe, and the global death toll was enormous.
Could we be facing a similar scenario this time around?
Actually, economist Martin Armstrong seems to believe that it could be even worse…
The Maunder Minimum created such a deep cold in Europe and extreme weather events elsewhere that what unfolds is a series of droughts, floods, and harvest failures. Historically, this leads to massive migrations, wars and revolutions. The fatal synergy between human and natural disasters eradicated perhaps one-third of the human population during the last event and this time we are crashing more rapidly than before. Therefore, we may exceed more than a reduction in population of one-third and reach the levels of the 14th century of 50%, which was also combined with the Black Plague.
That layer of stress on the agricultural industry is only intensified when you zoom out to the international level, where farmers around the world are facing various dire situations. As one North Dakota farmer and Twitter user Jordan Gackle pointed out in a recent thread: Drought is continuing to disrupt wheat crops in Australia forcing the country to import some of its wheat from Canada. Some farmers in Canada are now reporting long stretches without rain under the hashtag #drought19. Head over to China and you'll find that a legion of fall armyworms are spreading rapidly and devouring key grain crops.
So what will things look like if global food production drops 10 percent, 20 percent or even more?
We have never had to deal with anything like this in modern times, and meanwhile the population of the planet has grown from 1.6 billion in 1900 to 7.5 billion today.
We have entered the time of "the perfect storm", and we are going to start to witness things happen that many people would consider to be unimaginable.
——————————————–
FACEBOOK'S LIBRA: THE REAL THREAT
Facebook's Libra cryptocurrency is generating an immense amount of hype. Some hail it as the beginning of the end of sovereign fiat currencies. Others believe it will draw people into the cryptocurrency world, leading them inexorably to place their faith in the One True Cryptocurrency, Bitcoin. And others worry about the effect on central bank monetary policy and the possibility that a run on Libra could trigger another financial crisis.
I think this is all massively overblown. But there is one aspect that should worry everyone – and almost nobody is talking about.
Firstly, let's look at the claim that Libra could replace sovereign currencies. This is fundamentally nonsense. Sovereign currencies are the vehicle in which governments accept taxes. Unless foolhardy governments accept Libra as an alternative to their own currencies (believe me, this is not a good idea), people will always need sovereign currency. And no, governments are not about to disappear and taxes come to an end. Dream on, crypto-libertarians.
The underlying issue here is the unspoken assumption that Facebook is too big to regulate, too big to bail, and too big to fail. Why does everyone think governments will allow Facebook to rule the world?
And this brings me to my real concern about the Libra project. Facebook's business model since its inception has been to harvest and monetize data. I see no reason to assume that this has changed. So when I find, buried in Libra's whitepaper, two sentences that imply Facebook's real aim in creating Libra is to set the standard for global digital identities, my hair stands on end. As Dave Birch, director of Consult Hyperion and an expert on digital identity, puts it:
There are no throwaway remarks in a Facebook white paper that has taken a year to put together. It's in there for a reason. 
[Facebook] are actually going to try and fix the identity problem.
Dave seems fairly sanguine about Facebook's intention. But I am not. We now know just how damaging Facebook's data harvesting can be. If Facebook became the standard setter for digital identities, it could gain access to all personal data. And that is what it wants. Not control of finance, control of data. And if you think your personal data would be digitally secure from harvesting simply because Facebook said so, you are the biggest sucker in the world.
From a financial perspective, Libra seems fairly harmless. Even if all 2bn of Facebook's users adopted Libra for some transactions, and all 90m of its small businesses used Libra for purchases and sales, it is not going to pose a major threat to the financial system, let alone replace sovereign currencies. 
But Libra is in reality a vehicle for bringing about Facebook's wider aim of becoming the standard setter for digital identity. And that is a much, much bigger issue. Facebook is the last organization on earth that should have anything to do with digital identity or standards setting. For that reason, Libra must be stopped.
——————————————–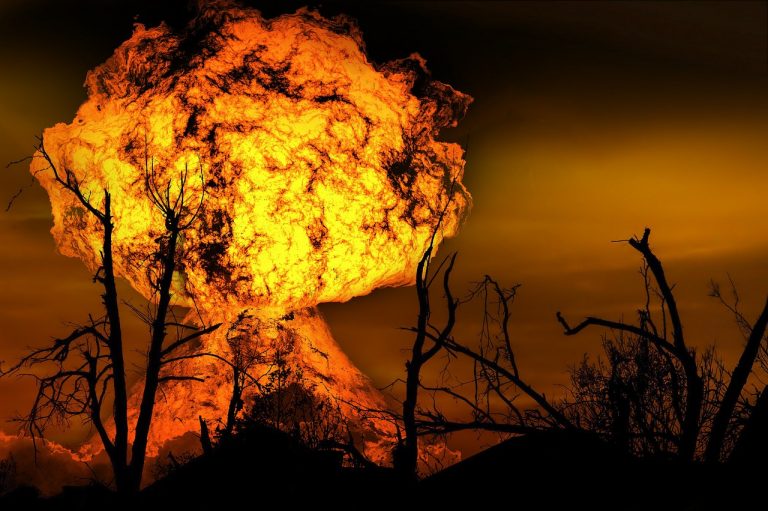 What if what you have been told over and over again is not really the truth?  For weeks, the mainstream media has been telling us that Iran is getting dangerously close to having nuclear weapons.  And now that the Iranians have publicly admitted that their uranium stockpile has exceeded the limit set by the nuclear deal, there is a lot of buzz that either the United States or Israel may soon strike Iran in order to prevent their nuclear program from proceeding even further.  But of course once the missiles start flying, it is going to be just about impossible to stop a major war from erupting in the Middle East.  Before we get involved in such a war, we better make absolutely certain that Iran does not already have nuclear weapons, because a war with a nuclear-armed Iran could be absolutely cataclysmic.  If the Iranians felt that the survival of their regime was on the line, they would not hesitate to throw everything that they have at Israel and at U.S. forces in the region.  Unfortunately, very few people are talking about the well known evidence that Iran has had their hands on nukes for a long time. (

READ MORE…

)
——————————————–
Even though most people don't seem to realize it yet, we are in the midst of a major extinction level event.  And even though it is happening in slow motion, given enough time we would see most life on this planet completely wiped out.  Insects are absolutely critical to the global food chain, and right now we are literally on the brink of an ecological Armageddon.  All over the world insect populations have been declining precipitously in recent years, and this has already been causing a chain reaction among birds, reptiles and others that eat insects.  Species after species is going extinct, and as you will see below, one environmental scientist is now warning that at our current pace all insects could be completely gone "in 100 years". (

READ MORE…

)
——————————————–
As Pedophile Sex Scandals Rage The Vatican Says Law Enforcement Cannot Force Priests To Reveal Statements From The Confessional, Falsely Claims It Is A 'Sacred Sacrament'
https://www.nowtheendbegins.com/vatican-says-law-enforcement-cannot-force-pedophile-priests-to-reveal-statements-from-confessional-claims-sacred-sacrament-catholic-church/
The Holy See's Apostolic Penitentiary, a tribunal dealing with absolution and confessional matters, reiterated the secrecy obligation for clergy in a six-page document approved by the pope and made public Monday. For years now, the Catholic church has been besieged by lawsuits and other civil actions and targeted by prosecutors, including in the United States, aimed at obtaining justice for children and other victims of sex abuse by clergy and systematic cover-up by priests and bishops.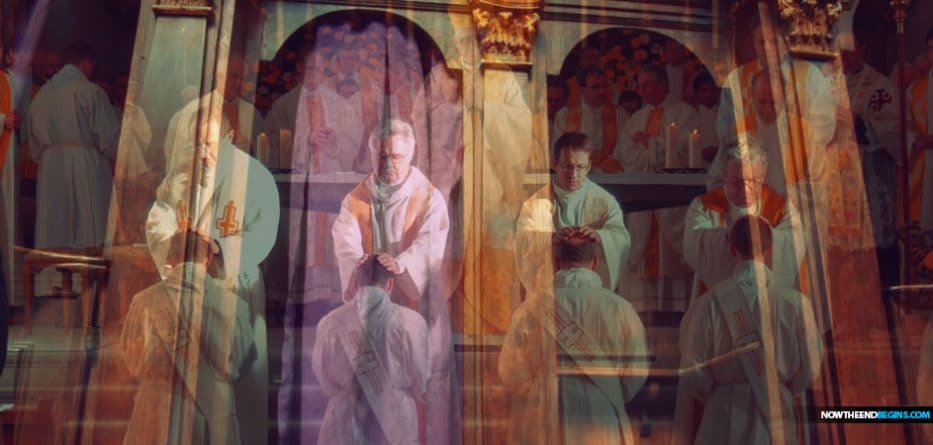 Amid paedophile clergy scandals, the Vatican has declared "unacceptable" any efforts by politicians or lawmakers to force priests to violate their sacred obligation to keep secret what faithful tell them in confession.
Nowhere in the entire New Testament, in any dispensation, do we see people going and confessing their sins to a priest in the Church Age, it doesn't exist. In fact, the Bible warns against the idea of a priestly ruling class. Verses in Matthew 20:24-28 clearly show this. The Catholic Church which claims to be a Christian church when in fact it is not, is now saying that the 'sacrament of confession' must be protected. There are no "sacraments' for Christians in the Bible, and the idea of confessing your private sins to another human being is demonic in nature.
"For there is one God, and one mediator between God and men, the man Christ Jesus; Who gave himself a ransom for all, to be testified in due time." 1 Timothy 2:5,6 (KJV)
So why is the Vatican so up in arms about protecting the Catholic rite of confession? Because it is in confession that all pedophile priests confess their sins to other paedophile priests, and the last thing they want to have happen is for law enforcement to be privy to that information. I am so glad that God saved me out of this Babylonian mess called the Catholic Church, and I pray that any Catholics reading this article will ask God to save them and become born again according to the Bible.
Amid sex abuse scandals, Vatican upholds confession secrecy
FROM THE AP: The Holy See's Apostolic Penitentiary, a tribunal dealing with absolution and confessional matters, reiterated the secrecy obligation for clergy in a six-page document approved by the pope and made public Monday.
For years now, the Catholic church has been besieged by lawsuits and other civil actions and targeted by prosecutors, including in the United States, aimed at obtaining justice for children and other victims of sex abuse by clergy and systematic cover-up by many priests and bishops.
"Every political or legislative initiative aimed at 'forcing' the inviolability of the sacramental seal would constitute an unacceptable offense against the freedom of the church, which doesn't receive its very legitimization from any single country but from God," the document said. Such initiatives would also violate religious freedom, it asserted.
In a written comment on the document, Tribunal head Cardinal Mauro Piacenza cautioned against interpreting the statement as any slackening in Pope Francis' recently reiterated resolve to combat clergy sex abuse and cover-ups by superiors.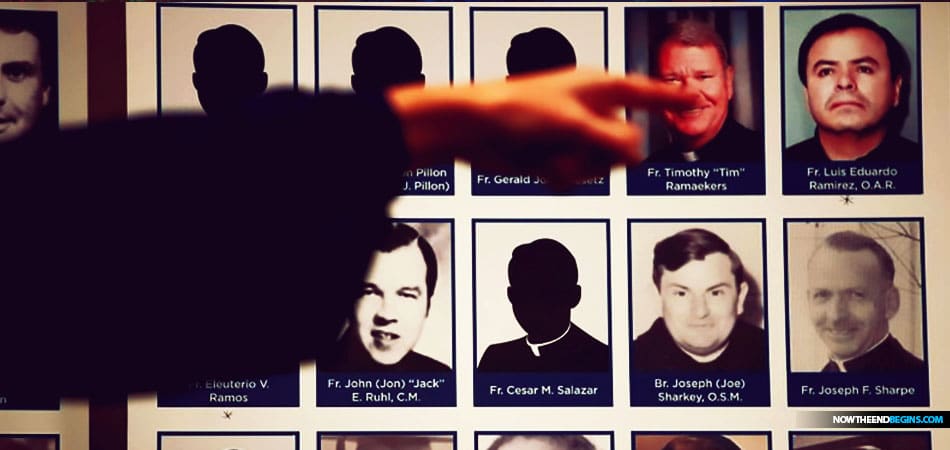 "It's opportune to make clear that the text of the statement cannot and doesn't want to be in any way a justification or a form of tolerance of the abhorrent cases of abuse perpetrated by members of the clergy," Piacenza wrote. "No compromise is acceptable in promoting the protection of minors and of vulnerable persons and in preventing and combating every form of abuse, in the spirit of that which has been constantly reiterated (by Francis)," the cardinal wrote.
But Piacenza stressed that confessional secrecy cannot be compared to "professional secrecy" enjoyed by the likes of lawyers and doctors. Thus, the cardinal said, confessional secrecy cannot be subject to the legal exceptions for occasionally lifting professional secrecy.
His statement appeared meant as a preventative parry to any prosecutor's efforts to demand revelation of a penitent's confession in court cases or investigations. The tribunal document also acknowledged what it called a "certain worrisome 'negative prejudice' toward the Catholic church."
It attributed such prejudice in part to "tensions that can occur inside the very hierarchy" of the church, an apparent reference to clashing factions among cardinals and bishops during Francis' papacy, pitting more conservative camps against less conservative ones. And it cited the "recent scandals of abuse, horribly perpetrated by some members of the clergy."
Cardinal Piacenza noted that Francis himself earlier this year called confessional secrecy indispensable, and quoted the pontiff as saying "no human power has jurisdiction" over that secrecy. Piacenza said the tribunal felt it "urgent to recall in the first place the absolute inviolability of the sacramental secrecy, which is based on divine right and admits no exception."
In its document, the tribunal also warned against "the judgment of public opinion" and "reckless judgments" amid the eagerness by people, including faithful and even clergy, for scandalous news.

READ MORE

:
Catholic Church's "secret archives" detail how abuse was planned, concealed and covered up
New details are emerging about how Catholic Church leaders protected priests accused of sex abuse for decades. Documents containing allegations and admissions of abuse were locked up. CBS News' Nikki Battiste reports.
——————————————
DO YOU SEE THE STORM CLOUDS?
https://www.jonathanbrentner.com/https/jonathan-brentner-g8fgsquarespacecom/config/2019/7/1/do-you-see-the-storm-clouds
Most of us have seen it at some point in our lives. The daytime sky becomes dark ahead of an approaching strong storm; the blackness of the clouds makes it seem like night outside our window as our smartphones buzz with weather warnings. This happened outside my window as I was writing this post.
In Jesus' day, people did not have our technology to warn of approaching storms. Instead, they learned to recognize signs in the sky that told them what to expect.
On two separate occasions, Jesus scolded the Jews for being adept at interpreting signs in the sky while missing the signs that their Messiah was with them. In Luke 12:56 He said,
"You hypocrites! You know how to interpret the appearance of earth and sky, but why do you not know how to interpret the present time?"
Just as with Christ's first visit to earth, Scripture provides us with many signs of His Second Coming. Foremost among them today is Israel's restoration as a nation and the numerous indications that the tribulation is rapidly approaching.
In terms of watching for signs of the tribulation, the sky is growing darker by the day.
Israel
About two hundred years ago, Isaac Newton predicted Israel would again become a nation ahead of a time of great tribulation on the earth. He based this observation on his extensive study of the books of Daniel and Revelation. Newton saw in Scripture many of the things that we see today.
If anything indicates we live in the last days before Jesus' return, it's the fulfillment of biblical prophecy in regard to the restoration of Israel as a nation and the regathering of many Jews back to their homeland.
In Isaiah 66:8, the prophet said that someday Israel would be reborn in "one day." On May 14, 1948 this prophecy came to fruition as the nation sprang to life. Since that time, God's blessing on Israel has been readily apparent as well as His sovereign protection of her.
The prophet Isaiah said that someday Israel would "fill the world with fruit" (27:6). Today, Israel exports a billion dollars' worth of fruit. The Lord has surely made the once desolate land like the "garden of Eden" just as the prophet Ezekiel said would happen in the last days (36:33-35).
Prophecies relating to the end times are coming to life before our eyes!
Ominous Clouds
Scripture describes the tribulation as a time of lawlessness under the one world government of the Antichrist who will receive strong support, even worship, from the one world religion of the day. In addition, the Antichrist will persecute both Jews and Christians; he will kill a great number them especially during the second half of the tribulation.
Do we see signs of these things today? Absolutely!! We see signs of the coming one world government and religion everywhere we look. Once the Lord takes us, His church, to heaven, these things will rapidly appear on the earth.
When I toured the Holocaust Museum in Washington, DC, I understood for the first time that the holocaust required a great number of Germans to go along with Hitler's attempt to exterminate the Jewish people. The same will be true during the tribulation; a great number of soldiers and many people will cooperate with the Antichrist's agenda to kill both Christians and Jews.
Do we see evidence of this today? Unfortunately the answer is yes. Antisemitism has grown exponentially throughout the world during past twenty years. In the United States, we see it on college campuses, in Congress, on the streets of New York, and even in some churches. This hatred has already overflowed into violence in many cases and continues to get worse.
As for Christians, we represent the most persecuted group in the entire world. Some estimates go as high as 90,000 martyrs per year. In America, the hatred toward those who uphold biblical values intensifies with each passing day. Someday, the hatred of the left toward Bible-believing Christians will turn deadly even in the United States.
Twenty-five years ago, I could not imagine how the world would go along with the murderous agenda of the Antichrist. Now, it's not only clear that it could happen, it appears quite likely to happen.
Do You Know the Savior?
What does this all mean?
People need Jesus; do you know the Savior?
If you have already put your trust in Him for the forgiveness of your sins, the appearance of ominous clouds in the horizon point to your soon deliverance from this world. Jesus is coming soon to take us to the place he's preparing for us; the Bible assures us that this will happen before the tribulation. Whether we die before this time or remain alive till He comes for us, the words of 1 Thessalonians 4:13-18 contain the comforting promise that we will soon be forever with our Lord.
If you have not yet placed your faith in Jesus' death on the cross and resurrection, please know the time is growing ever so short for you to make that decision. No one is guaranteed tomorrow. The time of great tribulation on the earth is rapidly approaching. It's on our doorstep.
Jesus said this in John 14:6,
"I am the way, the truth, and the life. No one comes to the Father except through me."
Christ proclaims here that He is the only way of salvation. But why would He make such an exclusive claim?
Romans 3:23 tells us that "all have sinned and fall short of the glory of God." We all need a Saviour. Because we all sin, every human being needed someone to take their punishment for their sins. This is where Jesus comes to the rescue of those who trust Him. Romans 5:8 says,
"But God shows His love for us in that while we were yet sinners, Christ died for us."
The most familiar verse in the Bible also tells us of our hope in Christ.
"For God so loved the world, that he gave his only Son, that whoever believes in him should not perish, but have eternal life" (John 3:16).
Please understand that this is not about becoming moral or obtaining favor with God through good works. Religion will fail you. Salvation is only found in Jesus. "For by grace you have been saved through faith. And this is not your own doing; it is the gift of God, not a result of works, so that no one may boast" (Eph. 2:8-9). A changed life results from the Lord's work in us; it comes after Jesus saves us and gives us a new heart.
If you have never taken this step, please do so before it is too late. If you have any questions, please contact me through e-mail or through the "Connect" button on my website.
If you already know the Lord as your Saviour, it's time to pray for those who do not yet know Him. Perhaps the Lord will give you an opportunity to share your hope with those who do not yet know the joy of walking with the Saviour.
NOTE: Please consider signing up for my newsletter on the home page of this website. It will help greatly in reaching more people. Thanks!!!