This Happened On Planet Earth…July 2019…End Times Signs

Published on Jul 10, 2019
Please Help Support This Ministry: https://www.paypal.me/watchman1963 Please subscribe to my backup channel: https://www.youtube.com/channel/UC4nc… Current Events Linked To Biblical Prophecies. Everything is unfolding just as the bible foretold. Wars, Volcanic Eruptions, Earthquakes, Extreme Weather, Christian Persecution, Violence and more!
Matthew 24:3-14 3 Now as He sat on the Mount of Olives, the disciples came to Him privately, saying, "Tell us, when will these things be? And what will be the sign of Your coming, and of the end of the age?" 4 And Jesus answered and said to them: "Take heed that no one deceives you. 5 For many will come in My name, saying, 'I am the Christ,' and will deceive many. 6 And you will hear of wars and rumours of wars. See that you are not troubled; for all[a] these things must come to pass, but the end is not yet.
7 For nation will rise against nation, and kingdom against kingdom. And there will be famines, pestilences,[b] and earthquakes in various places. 8 All these are the beginning of sorrows. 9 "Then they will deliver you up to tribulation and kill you, and you will be hated by all nations for My name's sake. 10 And then many will be offended, will betray one another, and will hate one another.
11 Then many false prophets will rise up and deceive many. 12 And because lawlessness will abound, the love of many will grow cold. 13 But he who endures to the end shall be saved. 14 And this gospel of the kingdom will be preached in all the world as a witness to all the nations, and then the end will come.
—————————————————–
China urges US to 'immediately cancel' arms sale to Taiwan

Published on Jul 9, 2019
 

China urged Washington on Tuesday to 'immediately cancel' the potential sale of $2.2 billion in weapons to Taiwan, including battle tanks and anti-aircraft missiles, AFP reports. READ MORE:

https://on.rt.com/9xt4
—————————————————–
Turkey on NATO's Hot Seat over Russian Missiles Purchase

THE RUNDOWN

| Turkey remains in NATO's dog house as it prepares to receive the Russian S-400 missile defense system. How does the U.S. see this? TRT World's Mustafa Ali analyzes. Story: Turkish President Recep Tayyip Erdogan on Monday said Russia's S-400 air defense missiles are currently being prepared to be shipped to Turkey. "The preparations for the journey, the loading (of the S-400) is continuing … The S-400 will arrive by planes. May it be beneficial for our country, our region and especially for the world," Erdogan said, without specifying when exactly the shipments will take place. Ankara's push to buy Moscow's S-400 missile defense system has strained ties between the NATO allies, with the threat of penalties from Washington looming over Turkey. President Donald Trump has blamed the previous administration of Barack Obama for failing to finalize a deal for Turkey to buy the American Patriot system instead of the Russian S-400. In response to the purchase, the United States threatened to cancel Turkey's order of 116 F-35 fighter jets and kick it off the training and production program, as well as implement wider economic sanctions, if the deal was not scrapped by July 31. But Ergodan has repeatedly insisted that the S400 purchase is a "done deal," labelling the US refusal to deliver the planes a "robbery."  Last week, he complained that Turkey has already paid $1.4 billion towards the warplanes, while its defense industry has plowed significant sums into their production. "If you seek a customer, and a customer comes forward and makes payments like clockwork, how can you not give that customer their goods? This would be robbery," Erdogan was quoted as saying by Hurriyet daily. Israel and other NATO allies are also concerned that Ankara's purchase of the S-400 air defense missile systems will allow Russia to glean data from the F-35s to hone the ability of the system to shoot down Western planes.
—————————————————–
Bible Prophecy Update – July 7th, 2019

Published on Jul 8, 2019
 

Pastor J.D. likens the California earthquakes to the prophetic warnings of what's coming. – Those wishing to give to Calvary Chapel Kaneohe, please visit

https://calvarychapelkaneohe.com/donate/
—————————————————–
LATEST WORLD NEWS CLIPS – ARTICLES – WEDNESDAY JULY 10th 2019
DAILY SCRIPTURE:
1Th. 5:3 For when they shall say, Peace and safety; then sudden destruction cometh upon them, as travail upon a woman with child; and they shall not escape
Luke 11:29 And when the people were gathered thick together, he began to say, This is an evil generation: they seek a sign; and there shall no sign be given it, but the sign of Jonas the prophet
John 8:32 And ye shall know the truth, and the truth shall make you free
"My people are destroyed for lack of knowledge" (Hosea 4:6)
1Cor. 12:3 Wherefore I give you to understand, that no man speaking by the Spirit of God calleth Jesus accursed: AND THAT NO MAN CAN SAY THAT JESUS IS THE LORD, BUT BY THE HOLY GHOST.
THE TRIBULATION OF THE UNJUST (Those who have rejected Jesus Christ as their Saviour) IN THE BOOK OF REVELATION CHAPTER'S 6 to 22:
TRIBULATION IS COMING AND THE REMOVAL OF THE CHURCH IS IMMINENT.
THE GREAT "DECEPTION" IS READY TO BE IMPLEMENTED BY THE ONE WORLD GOVERNMENT. ARE YOU READY FOR JESUS CHRIST RETURN
Rev. 3:10 Because thou hast kept the word of my patience, I also will keep thee from the hour of temptation, which shall come upon all the world, to try them that dwell upon the earth:
Luke 12:37 Blessed are those servants, whom the lord when he cometh shall find watching: verily I say unto you, that he shall gird himself, and make them to sit down to meat, and will come forth and serve them
so won't you accept Jesus now and be removed from that event and live forever with Jesus in the Family of God?
2 "(For he saith, I have heard thee in a time accepted, and in the day of salvation have I succoured thee: behold, now is the accepted time; behold, now is the day of salvation.)" (2nd Corinthians 2:6)
——————————————-
DAILY CHRISTIAN BIBLICAL QUESTIONS AND ANSWERS:
——————————————-
PURE MOTIVES?
QUESTION:    I have a question about salvation that is basically about motives and where we place God. Should a person question their salvation if they do indeed love God, but a lot of the time love other things or people above Him? And what about when people first get converted, but their joy and delight are more in the benefit of being saved, than in God's character in saving them. Because these motives are present, should a person question their salvation?
ANSWER:    In regard to sometimes loving something or someone more than God, in Romans 7:15-20 Paul said that he was unable to behave like he really wanted to because of the sin that still lived within him (that's true of all of us).   It seemed to him like the harder he tried to do what he wanted the more often he failed.
And in Galatians 5:17 he said the desires of the flesh are against the Spirit, and the desires of the Spirit are against the flesh, for these are opposed to each other, to keep you from doing the things you want to do. That's why we can only be saved by the Grace of God.
Being human beings with a sin nature we are all guilty of having our focus drawn away from God from time to time. Confession brings forgiveness, and the Holy Spirit will get us back on track.
However, if you ever start worshiping or praying to someone or something else, or crediting him/her/it for your blessings, then you've crossed the line and have turned this other thing into your god. That means you were never saved in the first place.
As for the joy of new converts coming more from the benefits of being saved than the character of God, I suspect that's true in most cases. Most of us were unhappy with the way our life was going and were looking for a way to make it better when we met the Lord. We didn't learn much about His character until well after we were saved.
By the way, I assume this is not a hypothetical case and you're asking for yourself. I would say the fact you have questions about it is a good indication that you're saved.
HOW CAN THE CHURCH BE CONSIDERED PURE?
QUESTION:    I have been following where you are saying that the "Church" is the "bride" of Yeshua. But isn't the church supposed to be pure, without stain or wrinkle or any other blemish as Ephes, 5:25-27 says? In my experience the Church is anything but pure, and many don't even seem to care. Are we not supposed to be working on ourselves? I am in a Messianic bible study where they teach us that the Lord could not bring a Church like this to himself. What do you think?
ANSWER:    If you read Ephesians 5:25-27 carefully, you'll see that Jesus gave His life to make the Church holy. It's something He did, not something we do. If you are in Christ you already are a new creation. As far as God is concerned the old you has gone and the new you has come (2 Cor. 5:17). At the cross Jesus took upon Himself all your sins and in return gave you all of His righteousness (2 Cor. 5:21). Therefore all the sins of your life are forgiven (Colossians 2:13-14).
Many Messianic believers confuse the old and new covenants. In the old covenant people had to work to achieve and maintain their righteousness. In the new covenant righteousness is imputed to us by faith (Romans 3:21-22). The Church was made free of stain, wrinkle or any other blemish at the cross. Not because of what we do, but because of our faith in what the Lord did.
Teaching us to live holy lives is commendable, but making our inclusion in the rapture dependent upon meeting an impossible standard is inconsistent with New Covenant theology. For by His one sacrifice the Lord has made us perfect forever. (Hebr. 10:12-14) Don't get me wrong, I'm not condoning sin. But over and over again, the New Testament tells us our salvation is not about how we behave, it's about what we believe (John 3:16, John 6:28-29, Romans 10:9, Titus 3:4-7).
————————————–
NEWS CLIPS OBTAINED FROM MANY SOURCES – INCLUDING

Tracking bible prophecy.org
Rapture Ready News
Prophecyupdate.Com
Main News Channels
End Times Headlines
Prophecyupdateblogspot.com
Stevequayle.com
Gracethrufaith.com
Nowtheendbegins.com
Other Christian Sites
(CLICK ON) LATEST DAILY NEWS CLIPS:
ISRAEL NEWS:
I AM GOING TO MAKE JERUSALEM A CUP THAT SENDS ALL THE SURROUNDING PEOPLES REELING … Zech. 12:2
God is in control, and He told the nations the consequences of dividing the Promised Land and declaring peace and safety on their own terms (Joel 3:1-2; I Thess. 5:3)
WORLD TERRORISM – WARS
GENERAL WORLD NEWS:
WORLD FINANCE:
MASSIVE EARTH CHANGES/EARTHQUAKES/VOLCANOES ETC:
2Chr. 7:13 If I shut up heaven that there be no rain, or if I command the locusts to devour the land, or if I send pestilence among my people;
2Chr. 7:14 If my people, which are called by my name, shall humble themselves, and pray, and seek my face, and turn from their wicked ways; then will I hear from heaven, and will forgive their sin, and will heal their land
CHRISTIAN AND RELIGIOUS WORLD NEWS:
Matt. 24:9 Then shall they deliver you up to be afflicted, and shall kill you: and ye shall be hated of all nations for my name's sake.
Matt. 24:10 And then shall many be offended, and shall betray one another, and shall hate one another
EXTRA WORLD – ALTERNATIVE NEWS:
————————————————-
WORLD – PROPHETIC NEWS ARTICLES PRESENTATION – MONDAY JUNE 10th 2019
MIDDLE EAST AND WORLD WAR LOOMING THE BUILD UP TO PSALM 83  – ISAIAH 17 AND GOG OF MAGOG WARS EZEKIEL 38:
THE WHOLE WORLD IS UNSTABLE FINANCIALLY, POLITICALLY, PHYSICALLY, MORALLY, GODLY: – AND BECOMING MORE SO DAILY. (WE ARE IN THE BEGINNING OF SORROWS

(

MATT 24:8)
THE BIBLE STATES THAT IT WILL ONLY GET WORSE BEFORE THE START OF THE TRIBULATION OF MANKIND – (

REVELATION 6

)
Matt. 24:6 And ye shall hear of WARS AND RUMOURS OF WARS: see that ye be not troubled: for all these things must come to pass, but the end is not yet.
Matt. 24:7 FOR NATION SHALL RISE AGAINST NATION, AND KINGDOM AGAINST KINGDOM: and there shall be famines, and pestilences, and earthquakes, in divers places.
ISAIAH 17/PSALM 83:
THE DESTRUCTION OF DAMASCUS and
Muslim Countries in the Middle East will launch an attack on Israel
JEREMIAH 49:
PROPHECY OF ELAM – (Possible Attack on Iran's Nuclear Program
——————————————–
The fight for the resource-rich region now involves not just the Arctic Ocean countries –the US, Russia, Canada, Norway, and Denmark– but powers from other regions as well, such as, for instance, China. Polar research is no longer a purely scientific endeavour, the focus has now shifted towards economic aspects, which in turn has led to a serious political debate between the Arctic states.
Now Russia is returning to the Arctic and is using new technological solutions to stake its claim. The Russian Armed Forces are rapidly increasing their military potential and presence in the region. Moscow has the largest ice-breaker fleet in the world. It is building military and navy bases as well as airfields in the region. It is also improving its air support systems and anti-aircraft protection, and is upgrading its radars.
But other Arctic states are doing the same. This begs the question whether conflicting interests in the region could lead to a full-scale war.  
Indeed, there are all kinds of disagreements and discord between the Arctic states at this point. And some of them are potentially dangerous.
The second important problem in the Arctic is the debate about states' authorities over the Northeast Passage (NEP). The shipping route is becoming increasingly accessible to commercial vessels because of melting ice.
Lately, the US has been getting more vocal about restricting Russia's presence and promoting the idea of turning the NEP (called the Northern Sea Route in Russia), into an international route, as opposed to part of the Russian national transport infrastructure.
The US also seeks to increase its activity in the Arctic. One of the strategies used by the Americans is deploying a significant number of US Coast Guard units in the region.
Western experts claim that Russia's position on the NEP/Northern Sea Route is not always convincing, as allegedly it violates international maritime law to some degree and goes against the principle of the peaceful use of the seas and oceans. Moscow argues that Russia has authority over the NEP which passes through its exclusive economic zone and any vessels willing to use this route have to ask for its permission.   
This difference could potentially cause serious incidents. Let's imagine a scenario where, for example, US Navy vessels are going through the NEP claiming that they are using the route based on the freedom of the seas principle. This doctrine allows for free passage through territorial waters if this section is part of an international maritime trade route. But in reality this often causes all kinds of incidents – clashes, attempts to force vessels out, etc.
There are also military issues in the Arctic. In the mid-1990s, Russia developed the Northern Strategic Bastion concept, which defined special measures for maintaining combat survivability of strategic missile submarines.
The idea was to create secure zones around ballistic missile-armed submarines, with air and sea support, as well as stationary underwater illumination systems.  
If that doctrine had been implemented, it would've been challenged by the US and serious pressure from them would have been expected. By the way, nuclear ballistic missile-carrying submarines are usually deployed in neutral waters. This would've been a cause for great concern in the US.
To analyze a potential large-scale war in the Arctic, we have to bear in mind one important factor – any conflict between the existing players in the region poses a risk of turning into a nuclear war.  
NATO is clearly interested in the Arctic – in the broadest sense. So, on the one side of the scale we have the US, Norway, Canada, Greenland, and Denmark. On the other side, there is Russia. China now also joins the club, since it has been actively making its way into the Arctic region recently. China is seeking to get a foothold in the Arctic, so that it can one day use the northern routes for commercial shipping – if the climate allows.
In the geopolitical sense, any kind of situation that may unfold in the Arctic Ocean will in general be similar to what we see today in the Persian Gulf or around the [disputed] Spratly Islands in the South China Sea.
However, it should be noted that all Arctic region players are nuclear powers with major military capabilities or are members of military alliances – it means that the whole range of deterrence mechanisms would come into play, should anything happen. 
——————————————–
For those wondering how to make sure that any trade "ceasefire" between the US and China falls apart faster than a trip on board the Lolita Express, here is a suggestion: today the US State Department approved the possible sale to Taiwan of M1A2T Abrams tanks, Stinger missiles and related equipment at an estimated value of $US2.2 billion despite vocal Chinese criticism of the deal, AAP reported.
As a reminder, one month ago China's Foreign Ministry last month said it was seriously concerned about US arms sales to self-ruled Taiwan, and urged the United States to halt the sales to avoid harming bilateral ties.
The proposed sale also comes at a perilously sensitive moment: at the start of June, during the Shangri-La Dialogue in Singapore, China's Defense Minister Wei Fenghe warned the United States not to meddle in security disputes over Taiwan and the South China Sea. He also launched into a bellicose attack on opponents to China's expansionist plans towards the South China Sea and Taiwan, declaring: "If they want to fight, we will fight till the end".
In response, acting U.S. Defense Secretary Patrick Shanahan told the meeting that the United States would no longer "tiptoe" around Chinese behavior in Asia.
Confirming that, a sale of more than $2 billion in weapons to Taiwan would be seen as a provocation to China's national interest in the region, and a clear signal that the gloves are now off when it comes to geopolitical claims, potentially resulting in a worrisome escalation of a war which has so far been confined to the sphere of trade.
——————————————–
Pushing back against US sanctions and European inaction on trade, Iran is stepping up its uranium enrichment. How far will Tehran go to apply pressure on the West, and how will the Europeans respond?
The 2015 Joint Comprehensive Plan of Action (JCPOA, or Iran Deal) set a uranium enrichment cap of 3.67 percent. Tehran sailed past the cap on Monday, with a spokesman for the country's nuclear agency announcing it had reached 4.5 percent, and would consider upping enrichment to 20 percent. The International Atomic Energy Agency's inspectors confirmed the news later on Monday.
In addition, the Islamic Republic broke its 300kg low-enriched uranium stockpile limit less than a week ago.
While easily reversed, Iran maintains that these steps are "remedial," and permitted by the 2015 agreement. Tehran wants the European parties to the deal to honor their trade commitments with Iran and deal in Iranian oil – a violation of American sanctions.
An enrichment level of 4.5 percent "completely satisfies the power plant fuel requirements of the country," nuclear agency spokesman Behrouz Kamalvandi said on Monday. Previously, Iran's only nuclear power plant at Bushehr was running on imported Russian fuel, enriched to a level of five percent.
A 20 percent enrichment level is still a considerable step below the 90 percent needed to make a nuclear weapon, but progression to weapons-grade uranium is not linear, Middle East expert Paul Heroux told RT. Once 20 percent is reached, he said, "you're already mostly there."
WILL IRAN GO ALL THE WAY?
"It's probable," Heroux said. Given the recent military tensions between Iran and the US, coupled with the Trump administration's relentless application of sanctions, Iran need only look east to see the benefits of acquiring the bomb.
——————————————–
The military on Monday uncovered a cross-border attack tunnel that entered Israeli territory from the Gaza Strip, five years after the start of a 2014 operation aimed at finding and destroying such passages.
The tunnel was found during the construction of an underground barrier around the coastal enclave, the Israel Defense Forces said.
It was not immediately clear if the tunnel uncovered on Monday was newly dug or an older passage that had not yet been found by the IDF.
"At this time, IDF soldiers are conducting an investigation of the passage. More information will be provided shortly," the army said in a statement on Monday night.
——————————————–
The Bipartisan Policy Center (BPC), a Washington-based think tank and advocacy group, in its latest report has warned that the United States may default on government debt in the first half of September.
"The Bipartisan Policy Center now forecasts a risk that the debt limit 'X Date' — the date when the federal government can no longer pay all of its bills in full and on time — could occur in the first half of September", the think tank said on Monday.
The report's authors stressed that in July and August, the US Treasury would continue to spend funds on prioritised and emergency measures, but revenues for the 2019 fiscal year were rather low, with total revenue growth of less than 3 percent year-on-year. According to the report, lower than expected corporate income tax collections appear to be due to 2017 tax cuts.
Despite this, analysts believe that the most likely time of the default, if it occurs, is the beginning of October.
"All forecasts carry uncertainty, but given the potentially devastating economic consequences, it would be irresponsible for Congress to ignore this new forecast. The only way to take the possibility of default off the table this year is to pass a debt limit extension in the coming weeks", BPC's economic policy director, Shai Akabas, said.
According to data from the US Treasury Department, US government debt has grown by more than $2 trillion during Donald Trump's presidency, reaching $21.974 trillion by early 2019.
According to the Congressional Budget Office (CBO), the US national debt amounted to 78 percent of GDP in 2018, the highest share since 1950. Additionally, it has been noted that the budget deficit jumped from 3.5 percent of GDP in 2017 to 3.8 percent of GDP in 2018.
——————————————–
When traditionally stable institutions like Deutsche Bank find themselves in trouble, it's a signal that the world's financial system will face big problems down the road, legendary investor Jim Rogers has told RT.
On Monday, the German multinational investment bank –and the world's 15th largest bank by total assets– started cutting thousands of jobs as part of an $8.3 billion overhaul announced one day earlier. The bank's workforce is set to be reduced by 18,000 to around 74,000 employees by 2022, as Deutsche Bank scraps its global equities and trading operations.
The move has already impacted the bank's shares, which started to fall after initial 4 percent gains on Monday.
"The financial system is in trouble and this is just one sign of what is going on. This has happened in previous financial problems in the 1930s or the 1960s or the 1990s," Rogers said in a phone interview with RT. He explained that central banks around the globe drove interest rates "to crazy levels," and now we have to pay the price for that.
This led to what "we think is a stable and sound [bank] start making speculative loans… and then what used to be strong banks get in trouble."
Rogers offered a reminder that some stable banks went bust when nobody expected it, as was the case with Lehman Brothers in 2008 or with another old bank, British Northern Rock.
"And it is happening again. If you go to Scandinavia you see some of those banks that have been around for years are in trouble now. This is nothing more than a sign of the times and we're going to have a lot of problems down the road," the investor said.
——————————————–
The Bipartisan Policy Center (BPC), a Washington-based think tank and advocacy group, in its latest report has warned that the United States may default on government debt in the first half of September.
"The Bipartisan Policy Center now forecasts a risk that the debt limit 'X Date' — the date when the federal government can no longer pay all of its bills in full and on time — could occur in the first half of September", the think tank said on Monday.
The report's authors stressed that in July and August, the US Treasury would continue to spend funds on prioritised and emergency measures, but revenues for the 2019 fiscal year were rather low, with total revenue growth of less than 3 percent year-on-year. According to the report, lower than expected corporate income tax collections appear to be due to 2017 tax cuts.
Despite this, analysts believe that the most likely time of the default, if it occurs, is the beginning of October.
"All forecasts carry uncertainty, but given the potentially devastating economic consequences, it would be irresponsible for Congress to ignore this new forecast. The only way to take the possibility of default off the table this year is to pass a debt limit extension in the coming weeks", BPC's economic policy director, Shai Akabas, said.
According to data from the US Treasury Department, US government debt has grown by more than $2 trillion during Donald Trump's presidency, reaching $21.974 trillion by early 2019.
According to the Congressional Budget Office (CBO), the US national debt amounted to 78 percent of GDP in 2018, the highest share since 1950. Additionally, it has been noted that the budget deficit jumped from 3.5 percent of GDP in 2017 to 3.8 percent of GDP in 2018.
——————————————–
At least 100 men, women and children have been incinerated in a "well-targeted attack" on Christians by jihadists in central Mali, according to reports.
The exact number of victims who died in Sobame Da, a mainly Christian village, isn't known because many of the bodies were burned beyond recognition.The Barnabas Fund, a global ministry to the persecuted Christian church, said the heavily armed Muslim attackers struck at night.A source said it was the "worst massacre in Mali since 1946 and happened when jihadists encircled a village that was home to ethnic Dogon people."
The Muslims then set fire to "everything that moved" in their "well-targeted attack.
'The death toll is estimated to be between 100 and 135.
The Barnabas Fund contact said they "burned the entire village including all the people who stayed or did not dare to go out. Only a few men were able to escape."
"About 50 heavily armed men arrived on motorbikes and pickups," a survivor explained in the BBC report. "They first surrounded the village and then attacked – anyone who tried to escape was killed.
"No-one was spared – women, children, elderly people," he said.
"According to the International Crisis Group, there were four times more attacks in May 2019 compared to May 2016. In their latest report on the country, the group urges the government to engage in dialogue with militants to negotiate local ceasefires and facilitate humanitarian access to civilians in need," said the report.
Barnabas Fund said the jihadists and their allies are waging a "war" to occupy central Mali and have announced their intention to establish Shariah, Islamic law,  throughout the country.
A contact said the jihadists have threatened, "No city will be made an exception and no village will escape."
"So this isolated Christian village could not escape," the source said.
——————————————–
CHINESE CHRISTIANS FLEE CHINA AMID CRACKDOWN ON CHURCH: 'NO LONGER SAFE FOR US

'
(Fox News) – As China continues its crackdown on religion, Christians in the Communist country are fleeing for their lives. China's ruling Communist Party has carried out a widespread crackdown on all religious institutions in recent years, including bulldozing churches and mosques, barring Tibetan children from Buddhist religious studies and incarcerating more than a million members of Islamic ethnic minorities in what are termed "re-education centers." President Xi Jinping , who is also party leader, has ordered
that all religions must "Sinicize" to ensure they are loyal to the officially atheistic party or face the wrath of the Communist regime. Liao Qiang, who fled from Early Rain Covenant Church after it was raided and targeted by the government for its opposition to Xi and the party, is now in Taipei, Taiwan, hoping to get asylum in the United States until China reverses the anti-religious surveillance. More than 100 members of Early Rain were taken into custody from the church or their homes on Dec. 9 and 10, according to Human Rights Watch. 

READ MORE

:
——————————————–
LATEST RELATED NEWS ARTICLES:
We are about to open up a can of worms that could turn our entire country completely upside down by the time it is all said and done. Billionaire Jeffrey Epstein's horrific crimes have been well known for a very long time, and I have been writing about them for many years. In fact, there were some people that really, really didn't like it when I wrote about Bill Clinton's connections to Jeffrey Epstein and "the Lolita Express" during the 2016 presidential election. Flight records show that Bill Clinton took 26 trips on board Jeffrey Epstein's infamous private plane, and Clinton also spent an enormous amount of time on Epstein's secluded private "sex island" where underage girls were routinely abused. Of course Jeffrey Epstein had lots of other very famous friends as well, and it has been documented that his "black book" was absolutely filled with marquee names from Hollywood, Wall Street and Washington. But despite everything that we knew about what was going on, for a very long time it looked like justice would never be served. Epstein got an absolutely ridiculous sweetheart deal from prosecutors in 2008, and none of his famous friends were ever charged with anything. They all probably thought that they had escaped the grasp of law enforcement forever, but this month everything has suddenly changed. (

READ MORE…

)
————————————-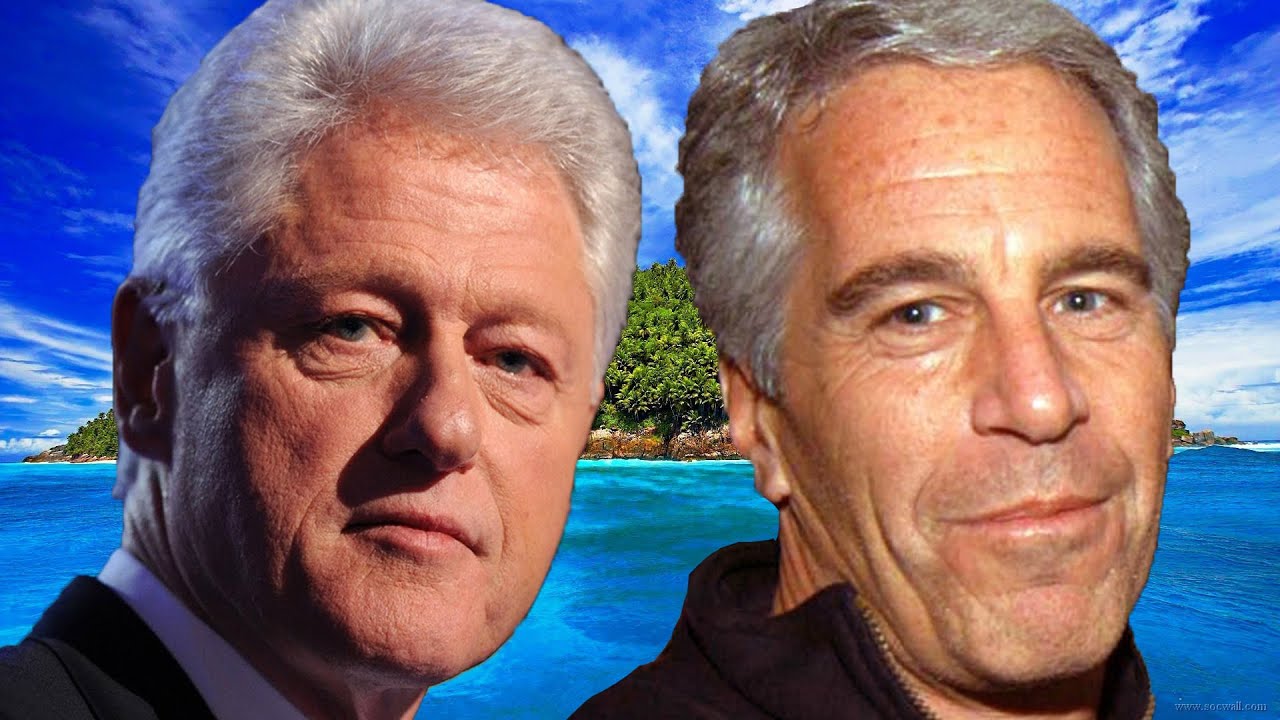 Are we about to see some of the biggest names from Hollywood, Wall Street and Washington actually go to prison?  As I discussed in the first part of this series, the prosecution of Jeffrey Epstein has the potential to erupt into the biggest scandal that America has ever seen.  The U.S. Attorney's Office for the Southern District of New York intends to put Epstein away for the rest of his life, and the only hope that Epstein has of ever tasting freedom again is to cooperate with the prosecutors.  That would mean giving up everything that he knows about all of his famous friends, and the end result would be big name after big name going to prison.  For years, Epstein hosted wild parties at his homes all over the world where his famous guests would have sex with underage girls.  For years, Epstein would fly his famous friends on his private plane to his very secluded private island where his famous friends would have sex with underage girls without having to worry that they would be caught.  And according to Miami Herald investigative reporter Julie Brown, sometimes Epstein's famous friends would call him up and let him know what hotel they were staying at so that he could send a girl over… (

READ MORE…

)
——————————————–
Virginia Roberts, who's accused Epstein of turning her into a "sex slave" at age 17 and forcing her to sleep with his powerful friends, claimed Clinton stayed in one of the many villas on Epstein's US Virgin Islands estate — where group sex was a "regular occurrence." "I remember asking Jeffrey, 'What's Bill Clinton doing here?' kind of thing, and he laughed it off and said, 'Well, he owes me a favor,' " Roberts told her lawyers in a 2011 interview obtained by RadarOnline.com. "He never told me what favors they were." Bubba was accompanied by two of Epstein's regular girlfriends and "two young girls that I could identify," Roberts claimed.
(Click on heading above for more information on this article)
RELATED SCRIPTURE
Rom. 1:18 For the wrath of God is revealed from heaven against all ungodliness and unrighteousness of men, who hold the truth in unrighteousness;
Matt. 10:26 Fear them not therefore: for there is nothing covered, that shall not be revealed; and hid, that shall not be known
Luke 12:2 For there is nothing covered, that shall not be revealed; neither hid, that shall not be known.
Luke 17:30 Even thus shall it be in the day when the Son of man is revealed
Rom. 1:18 For the wrath of God is revealed from heaven against all ungodliness and unrighteousness of men, who hold the truth in unrighteousness;
——————————————–
MERGING OF COMMERCE, RELIGION, POLITICS – STEPPING STONE TO MARK OF THE BEAST?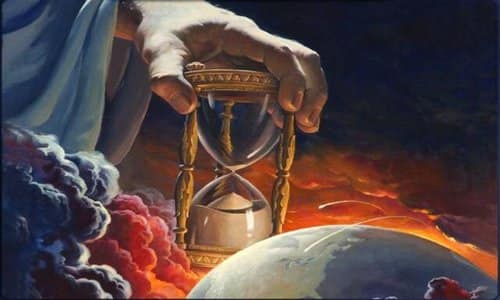 Every few years attempts are made at removing "In God We Trust" from US currency but, as in other years, the Supreme court has rejected the most recent case attempting to prove the entanglement of state and religion with currency.
In a previous ruling, the 8th U.S. Circuit Court of Appeals said the Establishment Clause of the Constitution doesn't force the government to purge itself from all religious reflection.
"Precluding general references to God would do exactly that," the federal appeals court ruled.
In Canada, the government has been more than willing to communicate politically correct progressive messages by means of what is being called the "Gay Loonie".
Canada's gold-colored $1 coin is affectionately called the "Loonie" from the Loon bird that adorns its cover design.  However, the Canadian mint has now released a commemorative Loonie to mark the 50th anniversary of the decriminalization of gay sex in Canada.
Perhaps recognizing the challenge of how to memorialize legal sodomy on a coin, the Mint opted to celebrate this milestone with a more coy "stylized rendering of two overlapping human faces . . . the two faces will form one whole face in front view composed of two eyes with eyebrows, a nose, a mouth and two ears with a small hoop earring on the left ear."  There are also rays emanating from the men that give the image a "holy aura". No doubt, we are to assume they are rainbow rays.
Conservative Canadian Christians have called the new coin a highly offensive attack against God, and protests were previously set up at the Canadian Mint in Ottawa to try to stop its introduction.  The protesters argue "the politicization of our coinage and the aggressive push of the LGBT agenda on all Canadians needs to stop".
Such political messages on currency remind us of the passages in Revelation 13 which warn us that one day currency and the ability to conduct commerce will be directly related to both religion and politics.  
Whereas there is a lot of debate about the technology that will be behind the "mark of the beast" such as digital currency, microchip implants, etc., the clear message of Revelation is that this mark is a merging of commerce, religion, and politics.  Only those who worship the Antichrist will get the mark and only those with the mark will be able to buy or sell.
There has been growing concern in the Conservative and Christian community over the potential for blacklisting by the financial community.  Similar to how Facebook, YouTube and Twitter have taken to banning organizations that disagree with their left-leaning policies, we now have credit card services, banks and other financial services under pressure to do the same. 
Although MasterCard's board says it is committed to the principle of allowing "all lawful purchases," online payments platform Patreon says that MasterCard asked it to withdraw service from Islam critic Robert Spencer, founder of JihadWatch.org, in August 2018. 
Mastercard also pressured a payment processor to cut off service to the conservative activist and think tank founder/author David Horowitz.  Although this action took place last year, the processor later reinstated service following pressure from Breitbart News and other conservative media.
Imagine that you are a store merchant who relies on credit card processing but MasterCard and Visa decline your account for promoting "hate".  Without the ability to process credit cards, you would be out of business overnight.  
Or your personal PayPal account is shut down for doing business with organizations that PayPal rules to be "extremist".  Realize that the CEO of PayPal has revealed the multi-billion dollar service partners with the leftist organization Southern Poverty Law Center (SPLC) to decide who should be blacklisted from their company. Using "company corporate values" as their defense, PayPal has taken intentional steps to deny access to conservatives.
This is a big concern for Christians because the SPLC has taken an anti-Christian slant in recent years, targeting groups like James Kennedy Ministries and the Family Research Council just because they hold Biblical views about sexuality and life. Such irony! They argue "values" as their defense, all the while denying conservative Christians the same "values" argument. 
Crowdfunding services such as GoFundMe have already shown how easy it is to shut down those they disagree with when they closed the account of Christian Rugby player Israel Folau who was raising funds to fight his legal battle with Rugby Australia, having been fired for criticizing homosexuality on Instagram.  Folau's campaign had raised more than $750,000 from several thousand donors before the site closed the account and refunded all donations.
With Face-book now looking at introducing its own digital currency, the Libra… Imagine if the use of such currency were directly linked to your Face-book profile.  If Face-book will ban your posts critical of homosexuality or abortion, will they also ban your ability to use their instrument of commerce?  In other words, you could be restricted in your ability to use this currency based on your religious or political views.  
The interesting thing about Face-book's new currency is that unlike Bit-coin, which is an open system, Libra is closed and will be highly gate-kept. Face-book announced the currency in partnership with 27 other major corporations, firms, and non-profits, including Visa, MasterCard, Spotify, Lyft, Uber and eBay.
These Founding Members make up the Libra Association, which will be in charge of processing transactions for the network and maintaining its version of the block-chain. By the coin's tentative launch in 2020, the project hopes to expand to roughly 100 members.  
So, bear in mind: this is not just Face-book but a conglomerate of some of the biggest players in the world, essentially launching its own entirely new monetary system controlled by corporations instead of the government.  This is a very significant development, not unlike China's Social Credit System that monitors and punishes citizens who do not 'toe the line'. 
A centralised network like Libra loses all of the features we associate with crypto-currencies. The Association will be able to blacklist users they don't want to serve, they will be able to rollback transactions they don't like, and like a bank, they will have total access to all your financial information: who you paid, when you paid, why you paid, and how much you paid. 
Given Facebook's reputation for mismanaging user data and its flippant approach to privacy, an understandable concern from the community and even lawmakers has been, "Can we trust Face-book with our money and its related data?"
Many of us can live without Facebook but few of us could live without our credit cards for a week.  Thus far, Mastercard, Visa and most banks have not given into the blacklist pressure, but it is just getting started. An extreme event may be just the catalyst needed to move them to take more drastic action. In fact, following the Hegelian dialectic, they just might provoke that 'extreme event' themselves.
With respect to world religions, only Christianity is being challenged legally. Only Christians and the one true God are being marginalised. Only Christians and the one true God are being isolated. We should expect to see a 'change-up' in these legal challenges in the not-too-distant future as Satan inspires the next step in his tripartite assault: elimination. 
The elimination of God will effectively be accomplished simply by changing the definition of God, followed by changing His identity. Bible believers know this to be the case as we are plainly forewarned:
"Let no man deceive you by any means: for that day shall not come, except there shall come an apostasy first, and that man of lawlessness be revealed, the son of perdition; who opposes and exalts himself above all that is called God, or that is worshiped; so that he, as God, sits in the temple of God, showing himself that he is God." (II Thessalonians 2.3, 4)
Psalm 2 anticipates our present circumstances:
"The kings of the earth set themselves, and the rulers (of industry?) take counsel together, against the LORD, and against His Anointed (His Christ) saying, 'Let us burst their bonds apart and cast away their cords from  us'." (Psalm 2.2, 3)
So long as it is in the world, the Church is a restraining force in society. It is these "bonds and cords" that provoke the antagonism of the world, not simply because of their restraint, but because of He Who has ordained them, "the Lord's Anointed".
For those lacking discernment, those who fail to see the 'change-up' that is to come, they're going to be 'fanned'; their reaction will be a 'swing and a miss'. 
The prophetic merging of commerce, religion and politics is happening slowly and subtly, but surely. 
The prophet Habakkuk states it like this:
"For still the vision awaits its appointed time; but at the end it shall speak and not lie. If it seems slow, wait for it; it will surely come and will not delay." (Habakkuk 2.3)
These societal changes could prove to be some of the most dangerous and prophetic developments of 2019.