This Happened On Planet Earth…July 2019…End Times Signs

Published on Jul 17, 2019
 

Please Help Support This Ministry:

https://www.paypal.me/watchman1963

Please subscribe to my backup channel:

https://www.youtube.com/channel/UC4nc…

Current Events Linked To Biblical Prophecies. Everything is unfolding just as the bible foretold. Wars, Volcanic Eruptions, Earthquakes, Extreme Weather, Christian Persecution, Violence and more!
Matthew 24:3-14 3 Now as He sat on the Mount of Olives, the disciples came to Him privately, saying, "Tell us, when will these things be? And what will be the sign of Your coming, and of the end of the age?" 4 And Jesus answered and said to them: "Take heed that no one deceives you. 5 For many will come in My name, saying, 'I am the Christ,' and will deceive many. 6 And you will hear of wars and rumours of wars. See that you are not troubled; for all[a] these things must come to pass, but the end is not yet.
7 For nation will rise against nation, and kingdom against kingdom. And there will be famines, pestilences,[b] and earthquakes in various places. 8 All these are the beginning of sorrows. 9 "Then they will deliver you up to tribulation and kill you, and you will be hated by all nations for My name's sake. 10 And then many will be offended, will betray one another, and will hate one another.
11 Then many false prophets will rise up and deceive many. 12 And because lawlessness will abound, the love of many will grow cold. 13 But he who endures to the end shall be saved. 14 And this gospel of the kingdom will be preached in all the world as a witness to all the nations, and then the end will come.
—————————————————
March Top10 – TV7 Israel News

Published on Jul 17, 2019
 

March (2019) Top 10 News events from Israel and the Middle east Monthly news summary.
—————————————————
This happened on our Earth JUNE / JULY – V 3 . 2019 Some events from all over the world
—————————————————
This happened on our Earth JUNE / JULY – V 1 . 2019 some events from all over the world
—————————————————
This happened on our Earth JUNE / JULY , V 2 . 2019 som events from all over the world
—————————————————
LATEST WORLD NEWS CLIPS – ARTICLES – WEDNESDAY JULY 17th 2019
1Th. 5:3 For when they shall say, Peace and safety; then sudden destruction cometh upon them, as travail upon a woman with child; and they shall not escape
Luke 11:29 And when the people were gathered thick together, he began to say, This is an evil generation: they seek a sign; and there shall no sign be given it, but the sign of Jonas the prophet
John 8:32 And ye shall know the truth, and the truth shall make you free
"My people are destroyed for lack of knowledge" (Hosea 4:6)
1Cor. 12:3 Wherefore I give you to understand, that no man speaking by the Spirit of God calleth Jesus accursed: AND THAT NO MAN CAN SAY THAT JESUS IS THE LORD, BUT BY THE HOLY GHOST.
THE TRIBULATION OF THE UNJUST (Those who have rejected Jesus Christ as their Saviour) IN THE BOOK OF REVELATION CHAPTER'S 6 to 22:
TRIBULATION IS COMING AND THE REMOVAL OF THE CHURCH IS IMMINENT.
THE GREAT "DECEPTION" IS READY TO BE IMPLEMENTED BY THE ONE WORLD GOVERNMENT. ARE YOU READY FOR JESUS CHRIST RETURN
Rev. 3:10 Because thou hast kept the word of my patience, I also will keep thee from the hour of temptation, which shall come upon all the world, to try them that dwell upon the earth:
Luke 12:37

Blessed are those servants, whom the lord when he cometh shall find watching: verily I say unto you, that he shall gird himself, and make them to sit down to meat, and will come forth

and serve them
so won't you accept Jesus now and be removed from that event and live forever with Jesus in the Family of God?
2 "(For he saith, I have heard thee in a time accepted, and in the day of salvation have I succoured thee: behold, now is the accepted time; behold, now is the day of salvation.)" (2nd Corinthians 2:6)
——————————————-
DAILY CHRISTIAN BIBLICAL QUESTIONS AND ANSWERS:
——————————————-
REAL CHRISTIANS DON'T SIN?
QUESTION

:    My question revolves around the idea that you and many others put forth, the once saved always saved doctrine. Once I became a Christian, I couldn't snatch my soul back from Christ even if I wanted to.
I have been raised on this doctrine and I do believe it. However, I have noticed other commentaries on other Christian sites that seem to point more towards an attitude that says that Christians shouldn't ever sin. In fact, I have even found some sites that say that if you are really a Christian, then you are incapable of sin. Is it possible that sinful behaviour could be present in someone who is saved? Shouldn't the Holy Spirit have driven such sinful activities from the body at the time of the individual's salvation, I ask mainly because I know that I am not sinless even today, but I have always believed in the power of God and his son Jesus Christ to save me in spite of my occasional failings. However, messages like these have had a tendency to make me feel like I should question my salvation because I still sin.
ANSWER:    People who promote this "real Christians don't sin" idea should think twice because if they're right, then they aren't saved and neither is anyone else. I say this because all Christians sin. In Romans 7:18-19 Paul admitted that he couldn't stop sinning. Are they saying he isn't saved?
The Holy Spirit is a counsellor who advises us on behaviour that's pleasing to God, but as long as we're here on Earth we'll have a sin nature that makes it impossible for us to completely stop sinning.
When Jesus went to the cross He took all the sins of our life with Him, past present and future. Because of this God sees us not as we are but as we will be when He's perfected us. This is why Paul could say that according to God it wasn't he who was sinning but the sin nature living in Him. (Romans 7:20) The same holds true for you and me.
REAL CHRISTIANS
QUESTION:    On some websites and message boards, members claim that only real Christians will be raptured. I don't understand what that's supposed to mean. Are there degrees of Christianity? I thought you either are a Christian or you're not. Maybe I'm missing something here. Please explain.
ANSWER:    It's true that from God's viewpoint we are either Christians or we're not. Jesus gave the standard for qualification in John 3:3. "I tell you the truth, no one can see the Kingdom of God unless He's born again." This means only born again Christians will go in the rapture.
But there are many who call themselves Christian who are not born again. These people have never made an informed decision to accept the pardon Jesus provided for their sins. They think they're saved because they were baptised as an infant or because they belong to a certain denomination, or because they "try to live a good life". They don't accept the deity of Jesus, the existence of Hell, or the doctrine of salvation by grace alone. Some call these people "Christians-in-name-only" to distinguish them from "real Christians" but the truth is they're not Christians at all.
ARE OUR RAPTURE BODIES REAL?
QUESTION:    This may be a stupid question, but it is one that I have thought about ever since reading the "Left Behind" series. The authors describe the rapture occurring, and then people's bodies (their literal ones, not spiritual) basically disappear from the planet, causing chaos. Their clothes, braces, glasses, etc. are left in their place.
This viewpoint sparked my interest. When the rapture does come, how will we meet the "Lord in the air?" Will our spirits be removed from our bodies and then our earth bodies just drop dead? Or will our earthly as well a spiritual bodies just disappear? I don't know if the Bible says anything about this, or if I'm just being ignorant. Any comments would be greatly appreciated.
ANSWER:    The rapture is an instantaneous event wherein our earthly bodies are transformed into heavenly ones at the moment of our departure. (1Cor. 15:51-53
) We don't discard them, so as far as the people left behind know we've simply vanished into thin air. I've heard scholars say that our clothes, glasses, etc are left in little piles right where we were when we disappeared and that

 makes sense since we will no longer need them.
We'll be recognisable to those we know and will intuitively know everyone who goes with us, as they will know us. Our physical deficiencies will suddenly be corrected as we become the perfect examples of our former imperfect selves, able to appear and disappear at will and travel at the speed of thought. All the things we currently don't understand will be crystal clear, and our sin nature that has caused untold embarrassment to ourselves and our God will be gone forever. I can hardly wait.
————————————–
NEWS CLIPS OBTAINED FROM MANY SOURCES – INCLUDING

Tracking bible prophecy.org
Rapture Ready News
Prophecyupdate.Com
Main News Channels
End Times Headlines
Prophecyupdateblogspot.com
Stevequayle.com
Gracethrufaith.com
Nowtheendbegins.com
Other Christian Sites
(CLICK ON) LATEST DAILY NEWS CLIPS:
ISRAEL NEWS:
God is in control, and He told the nations the consequences of dividing the Promised Land and declaring peace and safety on their own terms (Joel 3:1-2; I Thess. 5:3)
WORLD TERRORISM – WARS
GENERAL WORLD NEWS:
WORLD FINANCE:
MASSIVE EARTH CHANGES/EARTHQUAKES/VOLCANOES ETC:
2Chr. 7:13 If I shut up heaven that there be no rain, or if I command the locusts to devour the land, or if I send pestilence among my people;
2Chr. 7:14 If my people, which are called by my name, shall humble themselves, and pray, and seek my face, and turn from their wicked ways; then will I hear from heaven, and will forgive their sin, and will heal their land
CHRISTIAN AND RELIGIOUS WORLD NEWS:
Matt. 24:9 Then shall they deliver you up to be afflicted, and shall kill you: and ye shall be hated of all nations for my name's sake.
Matt. 24:10 And then shall many be offended, and shall betray one another, and shall hate one another
EXTRA WORLD – ALTERNATIVE NEWS:
————————————————-
WORLD – PROPHETIC NEWS ARTICLES PRESENTATION – WEDNESDAY JULY 17th 2019
MIDDLE EAST AND WORLD WAR LOOMING THE BUILD UP TO PSALM 83  – ISAIAH 17 AND GOG OF MAGOG WARS EZEKIEL 38:
THE WHOLE WORLD IS UNSTABLE FINANCIALLY, POLITICALLY, PHYSICALLY, MORALLY, GODLY: – AND BECOMING MORE SO DAILY. (WE ARE IN THE BEGINNING OF SORROWS (MATT 24:8)
THE BIBLE STATES THAT IT WILL ONLY GET WORSE BEFORE THE START OF THE TRIBULATION OF MANKIND – (

REVELATION 6

)
Matt. 24:6 And ye shall hear of WARS AND RUMOURS OF WARS: see that ye be not troubled: for all these things must come to pass, but the end is not yet.
Matt. 24:7 FOR NATION SHALL RISE AGAINST NATION, AND KINGDOM AGAINST KINGDOM: and there shall be famines, and pestilences, and earthquakes, in divers places.
ISAIAH 17/PSALM 83:
THE DESTRUCTION OF DAMASCUS and
Muslim Countries in the Middle East will launch an attack on Israel
JEREMIAH 49:
PROPHECY OF ELAM – (Possible Attack on Iran's Nuclear Program
——————————————–
An oil tanker traveling through the tiny strip of water located in the mouth of the Persian Gulf stopped transmitting its location more than two days ago when it drifted into Iranian waters.
It is not clear what happened to the Panamanian-flagged oil tanker – which is based in the United Arab Emirates – on Saturday night as it traveled through the Strait of Hormuz, but its apparent disappearance has raised concerns amid heightened tensions between Iran and several Western nations.
The Riah, a 190-foot oil tanker, typically made trips from Dubai and Sharjah on the UAE's west coast before going through the strait and heading to Fujairah on the UAE's east coast.
However, something happened to the vessel after 11 p.m. on Saturday when it stopped transmitting its location with tracking data shows its last position pointing toward Iran.
Capt. Ranjith Raja of the data firm Refinitiv told The Associated Press on Tuesday that the tanker hadn't switched off its tracking in three months of trips around the UAE.
"That is a red flag," Raja said.
Oil tankers have previously been targeted as the Persian Gulf region took center stage in a crisis over Iran's unraveling nuclear deal with world powers.
Iranian officials have not said anything publicly about the ship, nor have officials in the UAE. The U.S. Navy's 5th Fleet, which oversees Mideast waters, declined to immediately comment.
——————————————–
IRAN: EXPECT RETALIATION OVER SEIZURE OF IRANIAN TANKER
The Times of Israel is liveblogging Tuesday's events as they happen.
Iran's top leader says his country will retaliate over the seizure of an Iranian tanker by British authorities.
Ayatollah Ali Khamenei calls the seizure of the ship "piracy" in a televised speech Tuesday, saying: "God willing, the Islamic Republic and its committed forces will not leave this evil without a response."
The Iranian supertanker, carrying 2.1 million barrels of light crude oil, was seized with the help of British Royal Marines earlier this month off Gibraltar.
British Foreign Secretary Jeremy Hunt said Saturday that Britain will facilitate the release of the ship if Iran can provide guarantees the vessel will not breach European sanctions on oil shipments to Syria. Tensions have soared in the Persian Gulf over the past year as the Trump administration has ramped up sanctions on Iran after withdrawing from Iran's 2015 nuclear deal with world powers, a move that led Tehran to return last month to enriching uranium beyond the 3.67% allowed under the deal.
Workers have completed some 40 kilometers (25 miles) of a massive underground wall along the Gaza border meant to prevent Hamas and other terror groups from tunneling into Israel, Israel's Defense Ministry says.
The wall is slated to stretch 64 kilometers (40 miles) along the border, and includes sensors that can detect existing tunnels and digging operations in Gaza, the Walla news site reports.
Construction work on the subterranean barrier has already helped unearth 18 cross-border attack tunnels, most of them uncovered since 2017.
The wall will work in tandem with a 3.5-meter-high (11.5-foot-high) aboveground border fence now under construction. The new fence is much heavier and taller than the fence it is replacing, and so will be more difficult to cross, the IDF says.
——————————————–
Reuters / Ronen Zvulun
Israeli PM Benjamin Netanyahu has compared Europe's attitude to Iran with the 1930s appeasement of Nazi Germany, after the EU foreign policy chief said Tehran's enrichment breach wouldn't trigger the Iran deal's dispute mechanism.
The EU's high representative Federica Mogherini said on Monday that the bloc did not regard Tehran's recent breaches of the 2015 nuclear deal as being "significant" enough to set an official dispute in motion. 
Mogherini said that none of the remaining parties to the accord had signaled any intention to invoke the JCPOA's dispute article, which means that, so far, "none of them" think that Iran's non-compliance "is considered to be significant non-compliance."
Netanyahu lashed out at Europe's response, saying in a video statement that it was even comparable to appeasement and failed diplomacy with Nazi Germany before the outbreak of World War II.
"(It) reminds me of the European appeasement of the 1930s…It seems there are those in Europe who will not wake up until Iranian nuclear missiles land on European soil. But then it will be too late, of course." 
People during that time "stuck their head in the sand" and "did not see the approaching danger,"Netanyahu warned. Mogherini said, however, that all recent steps taken by Iran are "reversible"and that the EU hopes the country will "go back to full compliance with the agreement."
Israel has been pushing for a harder line against Tehran from the EU, to match the response of the US. The Trump administration abandoned the deal last year, claiming among other things that it was among the worst deals he'd ever seen. The EU, the UN and the International Atomic Energy Agency (IAEA) all maintained, however, that Tehran was still in compliance.
——————————————–
After the M4.6 and M3.5 earthquakes on July 12, 2019, Seattle was rattled by a M2.7 earthquake on July 16, 2019 again.
While the seismic activity seems to increase in that area, it is worth coming back on the three major earthquake faults that could affect this portion of the Pacific Northwest dangerously:
The Cascadia Subduction Zone running roughly parallel to the Pacific Coast from northern California past the northern tip of Canada's Vancouver Island.

The Seattle Fault, which runs east to west just south of downtown Seattle. It ends up near the Cascade Mountains and west onto the Olympic Peninsula.

The South Whidbey Island Fault running from northwest to southeast of the southern tip of the island.
Cascadia Subduction Zone
The Cascadia Subduction Zone is a giant fault running from Cape Mendocino, Calif. past Oregon and Washington and doesn't end until it's north of Vancouver Island in Canada.
You saw its potential in the 9.1 magnitude Tohuku earthquake and tsunami that hit northeastern Japan in March 2011. Tohoku killed nearly 16,000 people; most died as a result of drowning or being crushed in the tsunami.
Because Japan was so well prepared, most retrofitted buildings outside of the tsunami zone survived. This part of the Japanese coast had not seen this type of seismic rupture in some 800 years, and what failed was that walls built to keep tsunami waves were not high enough.
In Washington, we do not have tsunami walls. Along the coast residents may have between 20 and 30 minutes to get to higher ground. The Westport area is now the first in North America to have a community vertical evacuation structure, a building strong enough to resist earthquake and tsunami wave forces and give people a platform above the expected wave heights. That place is the Ocosta School.
But the Cascadia Subduction Zone isn't just a fault; it's an overlapping joint between tectonic plates, parts of the Earth's crust that float on layers of molten rock.
There's a reason the lands around the Pacific Ocean are called the "Ring of Fire." The earthquakes, tsunamis, and the proximity of volcanos are all part of the same system.
Seattle Fault
Moving inland, consider the Seattle Fault, considered capable of a magnitude 7. That may not sound like much more than the magnitude 6.8 quake of 2001 based on the numbers, but that the Nisqually quake occurred some 30 miles underground. Then consider that the Seattle Fault is a complex of faults with various branches that run at or just below the surface.
"The risk is complicated, but there are millions of people who live in the Seattle area," said Forson. "What we know about this fault is that it's ruptured may times in the past…it will happen again. We just don't know when."
The Seattle Fault is also likely to create a tsunami that would inundate Harbor Island and much of SODO, Interbay, and the waterfront. It could also create dangerous currents and hazards to the north including Everett.
South Whidbey Island Fault
The South Whidbey Island Fault is also dangerous. It's significantly larger than the Seattle Fault, and South Whidbey could hand us a magnitude 7.5 earthquake. That could spell trouble not only for its namesake island but for south and north King County and further west.
"The crustal faults – the Seattle Fault, the South Whidbey Island Fault, the Tacoma Fault – those are less well known," said Forson.
Earthquakes. Volcanic eruptions. Devastating wind storms. Floods. Mudslides. Why is Strange Sounds focusing so much on disaster preps? It's certainly not to scare you. Emergency planners all had a simple message: It's not IF a disaster will happen, it's WHEN. 
The experts say few are ready. And being ready means being able to support yourself, your loved ones, your neighborhood for 2 weeks. Because after a region-wide event, it could take that long for help to come from the rest of the country and world.
——————————————–
A massive 6.2 magnitude earthquake has hit the resort region of Bali, with witnesses reporting the 'walls of their houses were shaking'. 
Many were woken up by the strong shaking and rattling shortly after 8am local time on Tuesday morning. 
While it was initially recorded as a 6.2 magnitude, EMSC later downgraded it to a 5.7 magnitude earthquake. 
Tourists were evacuated from their hotels in Seminyak on the southern end of Bali, after the underwater earthquake hit just south of the Indonesian island. 
Hotel guests staying at the Courtyard by Marriott Resort in Seminyak were picture being evacuated to the front of the hotel following the earthquake (pictured) 
The earthquake is estimated to have been 100km below ground, but there is no tsunami warning currently in place.
According to European earthquake monitoring agency EMSC, the epicentre was recorded at 102km southwest of Denpasar. 
An estimated eight million people felt the quake, the EMSC said. 
The Indonesian agency that monitors earthquakes, BMKG, urged locals and tourists to remain calm.
The earthquake is the third to hit the region in the past three days, after a 7.2 magnitude earthquake hit Indonesia's Moluccas island and killed tow people.
On Sunday afternoon a 6.6 magnitude earthquake hit the Indian Ocean just off the coast of Broome in Western Australia. 
——————————————–
The New Madrid earthquakes were the biggest earthquakes in American history.
They occurred in the central Mississippi Valley, but were felt as far away as New York City, Boston, Montreal, and Washington D.C. Here some of the strangest happenings during these massive earthquakes
President James Madison and his wife Dolly felt them in the White House. Church bells rang in Boston. From December 16, 1811 through March of 1812 there were over 2,000 earthquakes in the central Midwest, and between 6,000-10,000 earthquakes in the Bootheel of Missouri where New Madrid is located near the junction of the Ohio and Mississippi Rivers.
And here the strange happenings
1. Mississippi River ran backwards
After the February 7, 1812, earthquake, boatmen reported that the Mississippi actually ran backwards for several hours. The force of the land upheaval 15 miles south of New Madrid created Reelfoot Lake, drowned the inhabitants of an Indian village; turned the river against itself to flow backwards; devastated thousands of acres of virgin forest; and created two temporary waterfalls in the Mississippi. Boatmen on flatboats actually survived this experience and lived to tell the tale.
2. Gigantic cracks
As the general area experienced more than 2,000 earthquakes in five months, people discovered that most of crevices opening up during an earthquake ran from north to south, and when the earth began moving, they would chop down trees in an east- west direction and hold on using the tree as a bridge. There were "missing people" who were most likely swallowed up by the earth. Some earthquake fissures were as long as five miles.
3. Sand boils
The world's largest sand boil was created by the New Madrid earthquake. It is 1.4 miles long and 136 acres in extent, located in the Bootheel of Missouri, about eight miles west of Hayti, Missouri. Locals call it "The Beach." Other, much smaller, sand boils are found throughout the area.
4. Seismic tar balls
Small pellets up to golf ball sized tar balls are found in sand boils and fissures. They are petroleum that has been solidified, or "petroliferous nodules."
5. Earthquake lights
Lights flashed from the ground, caused by quartz crystals being squeezed. The phenomena is called "seismoluminescence."
6. Warm water
Water thrown up by an earthquake was lukewarm. It is speculated that the shaking caused the water to heat up and/or quartz light heated the water.
7. Earthquake smog
The skies turned dark during the earthquakes, so dark that lighted lamps didn't help. The air smelled bad, and it was hard to breathe. It is speculated that it was smog containing dust particles caused by the eruption of warm water into cold air.
8. Loud thunder
Sounds of distant thunder and loud explosions accompanied the earthquakes.
9. Animal warnings
People reported strange behavior by animals before the earthquakes. They were nervous and excited. Domestic animals became wild, and wild animals became tame. Snakes came out of the ground from hibernation. Flocks of ducks and geese landed near people.
10. Tecumseh's comet and the battle of Tippecanoe
The earthquakes were preceded by the appearance of a great comet, which was visible around the globe for seventeen months, and was at its brightest during the earthquakes.
The comet, with an orbit of 3,065 years, was last seen during the time of Ramses II in Egypt. In 1811-1812, it was called "Tecumseh's Comet" (or "Napoleon's Comet" in Europe).
——————————————–
We know the "really big one" is coming. But what exactly is going to happen in cities along the Pacific Northwest coast? 
As the largest earthquake since 2001 hit Seattle area on July 12, 2019 and earthquakes hammer the Southern California desert, I thought the risks of a tsunami-related earthquakes were worth revisiting.
Last year, scientists published a model of how Grays Harbor and Pacific County would be hit with a massive wave following a 9.0 earthquake along the Cascadia Subduction Zone, the fault line that runs about 600-miles along the West Coast. And that is nasty.
In the study, researchers estimated how much time residents would have to prepare for a huge tsunami wave. Their guess? About 15 to 20 minutes.
Of course, that'd be following a mighty powerful earthquake as well.
"With a magnitude 9.0 event you're expecting a severe amount of shaking," Dan Eungard, one of the scientists who published the report, said.
"For the people on the outer coast all the way into Puget Sound, and essentially all of the western Washington area – and that extends as far down into northern California and lower British Columbia area as well – they would experience a strong degree of shaking. And when I say a strong degree of shaking, you would not be able to stand, you would be forced to the ground, just because you wouldn't be able to hold your balance."
According to their model, a 9.0 earthquake struck the Zone, the first tsunami would arrive on land along the outer coasts mere minutes later, with the wave moving at speeds exceeding 40 miles per hour.
On the outer coasts that could mean inundation depth ranges from 20 to 60 feet; these rates decrease to generally less than 10 feet within Willapa Bay and Grays Harbor.
And there could be more than one wave, with potential follow-ups expected up to 12 hours after the initial quake.
This study can't account for some specific details, like tidal effects or minor topographic changes that could modify the impact of tsunami waves. But they do believe this is an excellent tool for evacuation and recovery planning.
"The key takeaways of it are where do you live, where you work, where are the places you frequent most in your daily life? And that's the kind of thing we want to draw people's attention to … what we're pushing for, more than anything, is personal preparedness," Eungard said.
It's another reason why Washington and other West Coast states have been pushing for record funding of the ShakeAlert system in the 2018 FY spending bill. ShakeAlert would cost about $38.2 million to build out along the West Coast, but could feasibly give people up to minutes of notice about an oncoming earthquake.
Eungard and his team believe that systems like that help, but it has to be a multi-step awareness for the coastal population in particular.
"It is a two-pronged hazard, when you think about it in the hazard preparedness: You're preparing for the hazard, and you're preparing for a tsunami. And many people divorce those into two separate categories. But essentially, you can't have the tsunami without the earthquake as well," Eungard said, noting that everyone should prepare for the earthquake in Western Washington as everyone will feel it.
"But then, depending on where you go and who you are, would depend on whether you also should be preparing for the tsunami as well. And definitely for the outer coast communities, they should be thinking of both of them as a simultaneous hazard scenario that they should be thinking of both at the same time."
——————————————–
Floods have forced more than four million people from their homes across India, Nepal and Bangladesh and killed more than 100 people as torrential rains in the initial days of monsoons wreaked havoc.
The poor Indian states of Assam and Bihar have been among the worst hit. Some 4.3 million people have been displaced from their homes in Assam in the last 10 days due to rising waters across the mostly rural northeastern region, according to a government release on Monday.
Television channels showed roads and railway lines in Bihar submerged, with people wading through chest-high, churning brown waters, carrying their belongings on their heads.
Flood waters in Assam rose overnight with the Brahmaputra River, which flows down from the Himalayas into Bangladesh, and its tributaries still in spate. Most of the Kaziranga National Park, home to the rare one-horned rhino, was underwater, authorities in Assam said, adding that four people drowned on Monday.
"The flood situation has turned very critical with 31 of the 32 districts affected," Assam Chief Minister Sarbananda Sonowal told reporters. "We are working on a war footing to deal with the flood situation."
In neighbouring Nepal, 64 people were killed and 31 were missing, with around a third of all districts hit by heavy rains, authorities said. Many of the deaths were caused by landslides that swept away houses.
In Bangladesh, floods forced an estimated 190,000 people out of their homes, government officials said.
In Cox's Bazar district, shelter to some 700,000 Rohingya refugees who fled violence in neighbouring Myanmar, more than 100,000 people have been displaced. 
Since early July, flooding and landslides have damaged thousands of shelters at the refugee camps, killing two people, including a child, Human Rights Watch said in a release last week.
——————————————–
Censorship is alive and well! Facebook's founder Mark Zuckerberg admitted that the social media giant actively interfered with political speech leading up to the Irish abortion referendum.  Facebook systematically deleted posts it didn't like while promoting those it did.
During a recent talk, Zuckerberg admitted that the social media network banned a number of pro-life advertisements ahead of the Irish abortion referendum. According toPJ Media, during a recent interview at this year's Aspen Ideas Festival, Zuckerberg began to explain how the social media firm is attempting to work with the governments of other countries to determine what political speech should be allowed on the site. Zuckerberg gave an example of Facebook's interaction with the Irish government ahead of a 2018 referendum on the legalization of abortion in the country.
Big Tech has officially taken sides, and they've sided with tyranny. According to Breitbart News, Zuckerberg explained that American pro-life groups wanted to run Facebook ads targeted towards Irish citizens. Not wanting to allow free speech and buckling like a slave to the government, Facebook reached out to the Irish "authorities" to determine whether or not the ads should be allowed at the time. Zuckerberg stated: "Their response at the time was, 'we don't currently have a law, so you need to make whatever decision you want to make.'"
So Facebook's CEO "Zucked" pro-lifers. "We ended up not allowing the ads," Zuckerberg stated. Pro-life activist Lila Rose commented on how Silicon Valley tech executives have reacted towards the issue of abortion in a tweet which can be seen below:
FB CEO @MarkZuckerburg blocked pro-life ads ahead of Ireland's abortion vote

FB COO @sherylsandberg donated $2M to Planned Parenthood

Twitter CEO @Jack banned my & @LiveAction's pro-life ads, allows @PPFA ads, & says legal protections for preborn babies are "bad for business" pic.twitter.com/ZkrLoY9H2b
— Lila Rose (@LilaGraceRose) July 8, 2019
Scum. They really don't care about free speech – only their speech. Liberal speech. Culture of death speech. And of course anything to elect democratic speech.
— Arthur Packard (@apackclt) July 8, 2019
People are being fed their own slavery and attaching their own chains at this point. Regardless of what side of the abortion debate you come down on, squashing speech you don't like from the other side certainly isn't helping make you look like you're "right." It makes you look like you're hiding information you don't want anyone to think about because you've already made the decision for them. Just like the "Russian meddling" situation: who cares what others say? Are people really so afraid of information that disagrees with their already cemented bias that they can't handle free speech?
Whether Russia created ads to influence an election or not, and whether pro-life groups created ads to influence an election or not, it's not Zuckerberg's job to dictate what information people see. Free speech is the enemy to misinformation and that's likely why authoritarians are actively trying to kill it.
——————————————–
The FBI plans to step up its efforts to gather information from social media – issuing a call last week for a new tool to monitor Twitter, Facebook, Instagram and other platforms "in a timely fashion."
Citing the use of social media by terrorist groups, domestic threats, criminal organizations and foreign intelligence services, the FBI "needs near real time access to a full range of social media exchanges in order to obtain the most current information available," according to the request for proposal. 
In addition to information such as user IDs, the feds are interested in "emails, IP addresses, telephone numbers, and likely aliases" used over social media. The tool would also allow for location-based tracking, persistent keyword monitoring, and access to one's personal social media history. 
The FBI is soliciting contracts for a new social media surveillance tool: https://t.co/3AglNJuote

They're not beating around the bush in terms of how pervasively they're monitoring social media content: 

pic.twitter.com/Zo528lt8Pd
— Hugh Handeyside (@hhandeyside) July 12, 2019
The FBI has justified the tool by claiming it is in response "to an increasing number of threats to U.S. national interests that are identifiable, with ever-greater frequency, through social media platforms."
It is an acknowledged fact that virtually every incident and subject of FBI investigative interest has a presence online. Consequently, law enforcement gaining lawful access (i.e., access that is authorized, appropriate, and consistent with applicable law and policy) to this data will result in early detection and/or containment of the magnitude of any harm caused by these threats.
To protect US citizens, a method employed by the FBI is the acquisition of subscriptions granting access to tools. These allow for the exploitation of lawfully collected/acquired from social media platforms and stored, vetted and formatted by a vendor. The missioncritical exploitation of social media enables the Bureau to proactively detect, disrupt, and investigate an ever growing diverse range of threats. More specifically, the Bureau provides real-time situational awareness of indicators and warnings of emerging social media incidents. -FBI
——————————————–
Health ministers confirmed a pastor was infected after visiting Butembo

They raced to find and vaccinate other travellers on his bus

It has been feared since the outbreak began that Ebola would reach Goma

Authorities have urged calm amid more armed attacks on treatment centres

Two health workers have been murdered after months of threats 
Ebola has spread to the Congolese city of Goma, which has a population of more than a million people, as the virus continues to devastate the region.  
The victim is a pastor who had arrived in the city by bus after visiting Butembo, a town around 200miles (320km) north in the centre of the outbreak.
He had been preaching at a church where he would have touched worshippers 'including the sick', the country's health ministry said on Sunday. 
Authorities have urged people to remain calm after the government said the chances of the virus spreading were 'low'.
But tensions are high and two health workers were murdered in their homes over the weekend.
Experts have said the escalation was 'unexpected' and should serve as a reminder to the World Health Organization to declare a global emergency. 
In this, the second worst outbreak in history, 1,665 people have died from Ebola since August last year.
The Congolese city Goma is around 180 miles (300km) south of Butembo, with a population of more than one million people. Cases continue to soar in Beni, Butembo, Katwa, Mabalako and Mandima, where the  outbreak is centered
The preacher's symptoms first started on Tuesday after he left Butembo by bus on the Friday and arrived in Goma on Sunday, the DRC ministry said. 
The other passengers, 18 in all, and the driver will be vaccinated against Ebola today, said the ministry. It is not clear where the patient is being held. 
'Given that the patient was quickly identified, as well as all the passengers on the bus from Butembo, the risk of the disease spreading in the city of Goma is low', the ministry said.
Dr Mark Eccleston-Turner, an expert on Global Health Law at Keele University said: 'The identification of a case in Goma is a deeply disappointing, if not totally unexpected development in the Ebola response in the DRC.
'As a large city and transport and trade hub the virus taking hold in Goma could have devastating consequences for the response to Ebola in the DRC.' 
Health experts have long feared that Ebola could make its way to Goma, which is the capital of the North Kivu province in eastern Congo.
It borders neighbouring Rwanda, which has been preparing for possible cases since the outbreak began nearly a year ago. 
The two towns are separated by poor roads under the threat of armed groups, which have hampered response teams across the Congo. 
The UN is convening a 'high-level event' in Geneva today to discuss response and preparedness for the Ebola outbreak.
——————————————–
FRIGHTENING WARNING ABOUT APPROACHING SOLAR FLARE DESTRUCTION REVEALED WITHIN REVELATION
By Brent Miller Copyright Ingenuity Films LLC
The scriptures tell us that the earth will be destroyed a total of three times. The first was by water during the days of Noah to purge unrepentant man from the earth and restore God's order. The next time the earth will be destroyed is during the Tribulation period through a series of various events; several of which are clearly described as resulting from fire in which the Lord will once again purge unrepentant man from the earth. After this second restoration (Isaiah 65: 17-25), the Lord will reign on the Earth for 1,000 years. The Book of Revelation then states that after this period, the world once again turns wicked and God executes the third destruction. In this final destruction, the Earth and heavens (the entire universe) will pass away with a fervent heat and a new heaven and a new Earth (of a different kind without day or night) will be created to last for all of eternity.
The Scriptures provide the framework by which the end-times will unfold and describes a world where there must be a convergence of religion, economics, and leadership. Right now, we clearly see these new systems and ideologies merging and most surmise that a one-world financial system will emerge as nations' economies become more unstable. The Bible also talk about the characteristics of the last generation and we are the first generation in human history to meets all of the conditions described in the Scriptures. The Bible also states that during these last days there would be unprecedented Christian and Jewish persecution of which we also see the framework being laid today for such a scenario. There is scarcely a day that passes in which we don't hear of events around the world which continue to lay the foundation for the final days as described in His Word; however, the scriptures also talk about geographic and cosmic events within the Book of Revelation that will devastate the earth and result in the death of millions or billions of people. The truth is that the foundation for these cataclysmic cosmic events are also being laid today!
In this article, we will be focusing on only one of the fire-related destructive events described within Prophecy during the Tribulation period, and new discoveries made that are foreshadowing its passing. We may not know the day nor the hour of such events, but we can clearly see the season approaching. Many are familiar with the prophetic event within Revelation that describes 1/3 of the Earth being burnt up along with 1/3 of the trees and grass (Revelation 8:7). John's wording is compact and precise and tells us exactly what he's seeing. Based on the wording of the text, many theologians and astrophysicists claim that what is being described could be the occurrence of a coronal mass ejection (CME) from the Sun hitting the Earth!
The surface of the sun consists of dense, super-heated Plasma. Think of the sun as a ball of liquid FIRE – burning at around 10,000 degrees Fahrenheit, and not as having a surface that is on fire – but is literally fire through and through (i.e. like a lake of fire and not a lake on fire). CMEs are always being emitted from the sun, but should a large one on an unprecedented scale directly strike the Earth; this dense superheated plasma would push away part of the Earth's atmosphere. This would expose the stratosphere to the -150 degrees Fahrenheit temperature of space which would instantly crystalize all the moisture within the stratosphere. As the CME pressure wave continues to push through the atmosphere, it would compress the ice crystals into hail balls. This is exactly what is being described within the text of Revelation. John described that before 1/3 of the Earth was burnt up, "there came hail and fire"; seemingly contradicting states of matter. As the CME continues into the tratosphere, it would then vaporize all planes, birds and flying insects which also complies with the next description from John that the coming of hail and fire was "mixed with blood". The CME would then continue to the surface of the Earth where John clearly described that this hail, fire and blood is then, "cast upon the earth" – burning up 1/3 of the trees and grass! As you can see, John's description is specific and intended to be in chronological order; describing exactly what one would expect if an unprecedented CME did indeed strike the Earth.
Some may believe this is nothing more than theory or speculation of what events could occur within the end times, but the reality is that various governments from around the world have realized this approaching Biblical event is entirely real, and they're already preparing for it.
What Governments Don't Want You To Know
Since God commonly utilizes His own creations to carry out judgement as we see this time and time again throughout the Old Testament, then we know if this CME scenario is true, we may already be seeing the foundation of this event unfolding today. First, something has changed within the last 10 years regarding how governments are planning for continuity of operation; they're now thinking global. Recently, governments all over the world have built over 1,000 doomsday seed vaults to ensure the survival of the human race. The largest that we know of is the Norwegian vault on the island of Spitsbergen in the Arctic Circle. In addition, governments have begun building massive underground bunkers and small underground cities carved within the bedrock of mountains for their leadership.
But the most frightening signs are the ones hiding in plain sight…
First, unknowing to most, Earth's magnetic field, which normally protects us from high energy particle emissions from the sun, is collapsing! With a reduced magnetic field, solar radiation and CMEs will now have a greater impact on the Earth than ever before. In fact, the European Space Agency recently launched a satellite array that monitors solar activity and the impact it has upon the Earth. During the first 6 months of operation, it was revealed that the Earth's magnetic field was not only indeed collapsing, but that it was happening 10x faster than researchers first realized. In addition, recent discoveries by astrophysicists in Japan have revealed that our sun is in fact capable of producing what is now being called a "super flare" which is 20x – 1,000x more powerful than any flare witnessed on our modern age. They're referring to a CME that would be substantially larger than the one which occurred in the Carrington event of 1859. The "super flare" being described by researchers would be so powerful, with Earth having a weakened magnetic field, it could truly penetrate the stratosphere; causing the events described by John in revelation.
The Lord Has Already Warned Us that This Is Coming…
We are told to do look for the signs for the end of our age, and it appears that the Lord has already warned us that the event described by John is indeed coming soon. During July, 2012, a massive CME ejected from the sun and crossed Earth's orbital path; missing us by only one week! This partocular CME was unprecidented in size (X-class), anc if the flare would have erupted just one week earlier it would have hit Earth square on. This CME blast was so massive that NASA referred to it as "The Solar Superstorm of 2012" and believe it would have knocked our civilization back to the 18th century – leading to panic, war, starvation and disease. This near miss was so shocking to various unaware agencies, they kept the event SECRET from the public for one and a half years before finally revealing it to media at a recent space summit.
Following Europe's early flare detection system, NASA has also recrntly launched their own CME detection satellites,named "STEREO", which will gives the US Government a 12 to 24 hour notice in the case of an approaching catastrophic solar flare.
——————————————–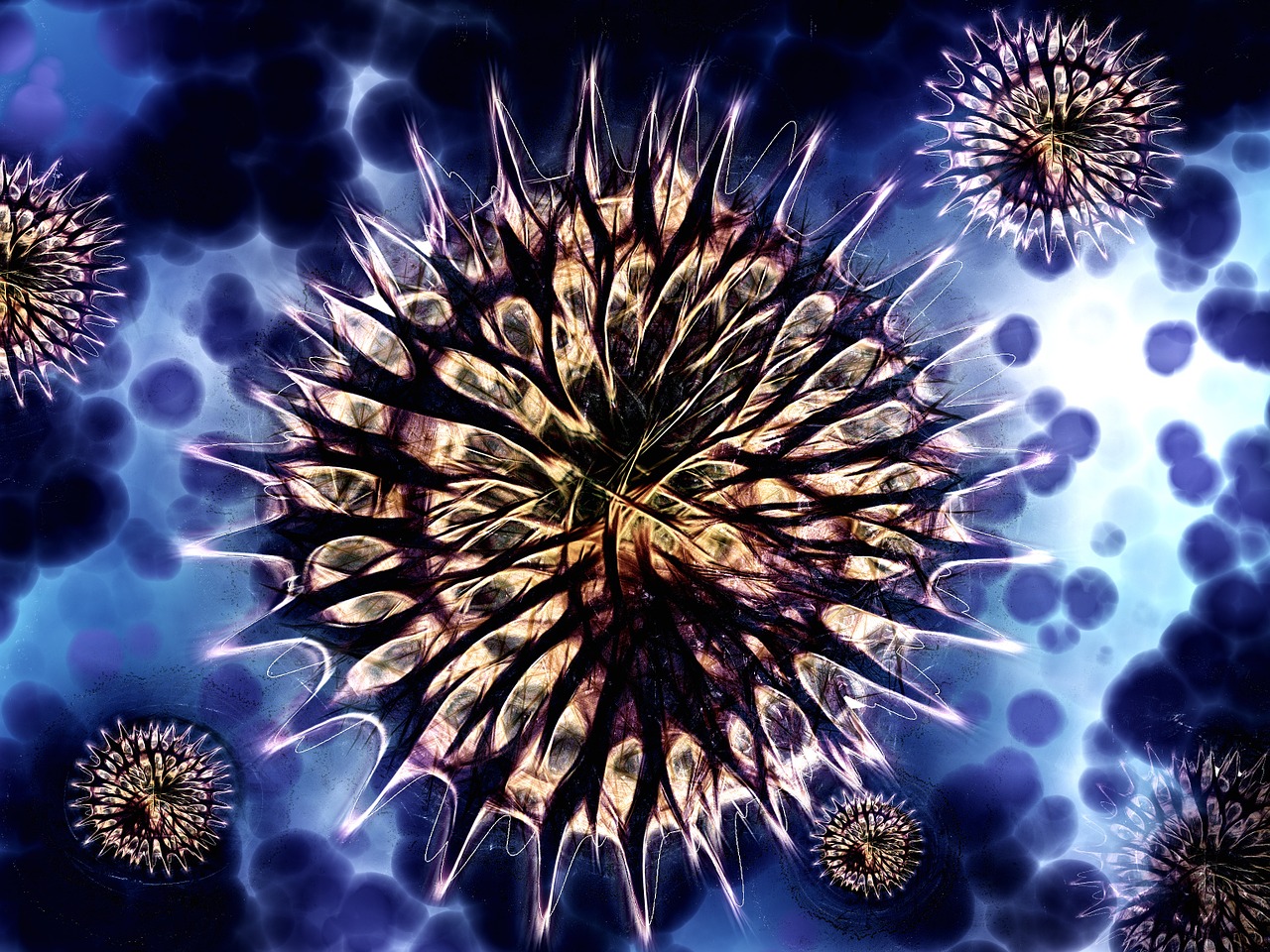 Why are we suddenly seeing so many cases of flesh-eating disease all along the east coast of the United States?  For years, flesh-eating bacterial infections were so rare in the U.S. that even a single case would make national headlines.  But here in 2019 the news is telling us that we are seeing flesh-eating infections "at a rate much higher than in previous years", and this outbreak really seems to have escalated dramatically over the last couple of months.  In fact, I found so many cases as I was doing research for this article that I had to simply stop reading at one point or I would have never gotten this article done in time.  So in this article I will be sharing quite a few examples with you, but it is far from an exhaustive list. (

READ MORE…

)
——————————————–
How long can the stock market possibly stay completely disconnected from economic reality?  On Monday, the Dow Jones Industrial Average rose just 27 points, but that was good enough to push it to yet another new all-time record high.  Investors have been absolutely thrilled by the extremely impressive bull run that we have witnessed so far in 2019, but there is no way that this is sustainable.  Wall Street may be celebrating for the moment, but meanwhile all of the hard economic numbers are telling us that we have now entered a new economic slowdown.  Just like in 2008, it appears to be inevitable that the party on Wall Street is about to hit a brick wall, but nobody should be surprised when it happens.  Everywhere around us there are signs of economic trouble, and right now companies are literally shutting down all over America. (

READ MORE…

)