This Happened On Planet Earth…July 2019…End Times Signs

Published on Jul 31, 2019
 

Please Help Support This Ministry:

https://www.paypal.me/watchman1963

Please subscribe to my backup channel:

https://www.youtube.com/channel/UC4nc…

Current Events Linked To Biblical Prophecies. Everything is unfolding just as the bible foretold. Wars, Volcanic Eruptions, Earthquakes, Extreme Weather, Christian Persecution, Violence and more!
Matthew 24:3-14 3 Now as He sat on the Mount of Olives, the disciples came to Him privately, saying, "Tell us, when will these things be? And what will be the sign of Your coming, and of the end of the age?" 4 And Jesus answered and said to them: "Take heed that no one deceives you. 5 For many will come in My name, saying, 'I am the Christ,' and will deceive many. 6 And you will hear of wars and rumours of wars. See that you are not troubled; for all[a] these things must come to pass, but the end is not yet.
7 For nation will rise against nation, and kingdom against kingdom. And there will be famines, pestilences,[b] and earthquakes in various places. 8 All these are the beginning of sorrows. 9 "Then they will deliver you up to tribulation and kill you, and you will be hated by all nations for My name's sake. 10 And then many will be offended, will betray one another, and will hate one another.
11 Then many false prophets will rise up and deceive many. 12 And because lawlessness will abound, the love of many will grow cold. 13 But he who endures to the end shall be saved. 14 And this gospel of the kingdom will be preached in all the world as a witness to all the nations, and then the end will come.
————————————————
Netanyahu: Without Israel 'Middle East to Fall to Radical Islam' – TV7 Israel News 30.07.19

Published on Jul 31, 2019
 

Today's top stories 30.07.19; 1) Israel is stepping up efforts to confront Iran's activities to entrench itself militarily across the Middle East – as reports of additional strikes against Iranian assets in Syria and Iraq are confirmed. 2) Prime Minister Benjamin Netanyahu declares Israel to be the reason the Middle East is not falling into the hands of radical Islam. 3) The United States will use all of the options at its disposal to assure maritime navigation in the strait of Hormuz remains uninterrupted.
The European Union and Israel – Jerusalem Studio 436

Published on Jul 31, 2019
 

The relationship between the European Union and Israel has had its ups and downs. Some may say that the Jewish State, which lies in close territorial proximity to the continent and partakes in European sports and cultural events, should be considered for all practical purposes both Middle Eastern and European. Diplomatically, Jerusalem maintains permanent mission – accredited to the EU in Brussels. Lesser known, is an independent advocacy group whose declared aim is 'to help improve relations between Israel and the European bloc.'
————————————————
Signs of the Fall of the World of Babylon (July 28, 2019)

Published on Jul 29, 2019
 

Keep YHWH's Laws and Commandments to be delivered through the great judgment upon Babylon! As the day of YHWH draws near, there will be a continual increase in extreme weather, natural disasters, and tribulation worldwide. These events are shown on this channel as a warning that we are in the last days before the Creator violently ends the current era of corrupt and wicked generations. Afterwards, the true Israelites will be gathered back into their land and given rulership over the nations. Gentiles who serve the Most High in sincerity shall also be blessed. A new age of righteousness, peace, and prosperity is upon us. Flee from iniquity while the door of mercy is still open! Shalom and YAH bless
————————————————
LATEST WORLD NEWS CLIPS – ARTICLES – WEDNESDAY JULY 31st 2019
J

ohn 8:32

And ye shall know the truth, and the truth shall make you free
"My people are destroyed for lack of knowledge" (Hosea 4:6)
1Cor. 12:3 Wherefore I give you to understand, that no man speaking by the Spirit of God calleth Jesus accursed: AND THAT NO MAN CAN SAY THAT JESUS IS THE LORD, BUT BY THE HOLY GHOST.
THE TRIBULATION OF THE UNJUST (Those who have rejected Jesus Christ as their Saviour) IN THE BOOK OF REVELATION CHAPTER'S 6 to 22:
TRIBULATION IS COMING AND THE REMOVAL OF THE CHURCH IS IMMINENT.
THE GREAT "DECEPTION" IS READY TO BE IMPLEMENTED BY THE ONE WORLD GOVERNMENT. ARE YOU READY FOR JESUS CHRIST RETURN
Rev. 3:10 Because thou hast kept the word of my patience, I also will keep thee from the hour of temptation, which shall come upon all the world, to try them that dwell upon the earth:
Luke 12:37 Blessed are those servants, whom the lord when he cometh shall find watching: verily I say unto you, that he shall gird himself, and make them to sit down to meat, and will come forth and serve them
so won't you accept Jesus now and be removed from that event and live forever with Jesus in the Family of God?
2 "(For he saith, I have heard thee in a time accepted, and in the day of salvation have I succoured thee: behold, now is the accepted time; behold, now is the day of salvation.)" (2nd Corinthians 2:6)
——————————————-
DAILY CHRISTIAN BIBLICAL QUESTIONS AND ANSWERS:
——————————————-
HAVE OUR FUTURE SINS ALREADY BEEN FORGIVEN?
QUESTION:    I recently read an article that claimed the Bible offers no proof that our future sins are forgiven. It says this is just an assumption that Eternal Security advocates have made. It says if that was the case we wouldn't need Jesus to be our advocate (lawyer), and that Romans 3:24-25 proves that only our past sins were forgiven. I've thought of Colossians 2:13-14  "He forgave us all our sins …" as a rebuttal. Are there others?
ANSWER:    I read the excerpts you sent me and find them to be full of theological holes. In the first place there is Scriptural proof that all our sins are forgiven. Along with Colossians 2:13-14 that you mentioned there are also Ephesians 1:13-14 and 2 Cor. 1:21-22 which say our inheritance was assured from the moment we believed, and that God has taken ownership of us and put His spirit in our hearts as a deposit to guarantee this. How could our inheritance be guaranteed from the moment of belief unless all the sins of our life had been forgiven?
The critical word in these passages is not seal, as the article suggests, it's guarantee. The Greek word translated guarantee means earnest. It's a legal term describing a deposit that obligates the purchaser to complete the transaction. When God set His mark of ownership on us and put His Spirit in our hearts (2 Cor. 1:21-22), He was giving us His word that He would redeem us. There is nothing we or anyone else in Heaven or on Earth can do that will cause Him to break His word (John 6:38-40, John 10:27-30, Romans 8:38-39).
Similarly, Hebrews 10:14 says by His one sacrifice the Lord has made us perfect forever, and 2 Cor. 5:17,21 says if we're in Christ we're a new creation having the righteousness of God. (The verbs in these two verses are all in the past perfect tense. That means they've already happened and they are complete.)
The argument that we wouldn't need an advocate (lawyer) if our violations were already paid for is also flawed. Common sense tells you that even if you've been unjustly hauled into court, you'd better have a lawyer. Remember, Satan is our accuser and he's an unjust one at that.
And Romans 3:24-25 is being taken out of context. The past sins Paul was talking about are the ones people had committed before the cross. Because of their faith in the promised Redeemer God permitted the sacrificial system to set their sins aside until Jesus came to pay for them in full.
What you won't find in the New Testament is any indication that having obligated Himself to save you, God will subsequently break His word and revoke His salvation. Once we are saved we are always saved.
IF WE'RE ALREADY SAVED FOREVER, WHY BOTHER BEING GOOD?
QUESTION:    According to many of your comments about Eternal Security, nothing can cause us to become 'unsaved'. What then, is the point of a Christian offering himself as a living sacrifice to God (Romans 12) and living a life worthy of the Gospel of Christ (Phil.1)? We all might as well accept Jesus as Lord and Savior then carry on living exactly as we were before.
Please don't get me wrong, I believe totally in the gift of salvation and know there is nothing I could ever do that would be worthy enough to earn it. The gratitude I feel to the Lord for dying for me cannot be put into words. But what about those who don't put their faith into action and continually live as the world would live, refusing to take responsibility for their actions and avoiding repentance. On a personal level I have sacrificed what my flesh has wanted in favor of what God would have me do. Are you saying I needn't have bothered?
ANSWER:    One of the most disappointing discoveries I've made as a Bible teacher is how little effort the church as a whole invests in teaching the benefits of living a life pleasing to the Lord. In fact some Christian leaders seem much more willing to threaten us with the loss of our salvation for not adopting a Christian lifestyle than they are to convey the Lord's promises of blessing for doing so.
HERE ARE TWO GREAT REASONS FOR LIVING A LIFE PLEASING TO THE LORD.
1)  because it's the only way given in Scripture for us to express our gratitude to the Lord for saving our life and granting us a place of honor in His Kingdom, and
2)  because in living the Christian life we're also promised great blessings both here on Earth and in eternity. These include escaping the bondage of our destructive behaviour and experiencing the joy of the abundant life the Lord came to bring us (John 10:10) and the receipt of a victor's crown straight from the hand of the Lord at the bema judgment (1 Cor. 9:25).
Paul said that the Christian who strives to please God is like the Olympic athlete who trains for the Games. We both sacrifice nothing but the wasting of our time on frivolous and often destructive behaviour in favor of devoting ourselves to a noble quest that brings great reward. And we both experience the same sense of personal fulfilment when we're victorious. The difference is the athlete does it all for a temporary reward and the accolades of men, where we do it for a permanent reward and the blessing of our Lord (1 Cor. 9:24-27).
————————————–
NEWS CLIPS OBTAINED FROM MANY SOURCES – INCLUDING

Tracking bible prophecy.org
Rapture Ready News
Prophecyupdate.Com
Main News Channels
End Times Headlines
Prophecyupdateblogspot.com
Stevequayle.com
Gracethrufaith.com
Nowtheendbegins.com
Other Christian Sites
(CLICK ON) LATEST DAILY NEWS CLIPS:
ISRAEL NEWS:
I AM GOING TO MAKE JERUSALEM A CUP THAT SENDS ALL THE SURROUNDING PEOPLES REELING … Zech. 12:2
God is in control, and He told the nations the consequences of dividing the Promised Land and declaring peace and safety on their own terms (Joel 3:1-2; I Thess. 5:3)
WORLD TERRORISM – WARS
GENERAL WORLD NEWS:
WORLD FINANCE:
MASSIVE EARTH CHANGES/EARTHQUAKES/VOLCANOES ETC:
2Chr. 7:13 If I shut up heaven that there be no rain, or if I command the locusts to devour the land, or if I send pestilence among my people;
2Chr. 7:14 If my people, which are called by my name, shall humble themselves, and pray, and seek my face, and turn from their wicked ways; then will I hear from heaven, and will forgive their sin, and will heal their land
CHRISTIAN AND RELIGIOUS WORLD NEWS:
EXTRA WORLD – ALTERNATIVE NEWS:
————————————————-
WORLD – PROPHETIC NEWS ARTICLES PRESENTATION – WEDNESDAY JULY 31st 2019
MIDDLE EAST AND WORLD WAR LOOMING THE BUILD UP TO PSALM 83  – ISAIAH 17 AND GOG OF MAGOG WARS EZEKIEL 38:
THE WHOLE WORLD IS UNSTABLE FINANCIALLY, POLITICALLY, PHYSICALLY, MORALlY, GODLY: – AND BECOMING MORE SO DAILY. (WE ARE IN THE BEGINNING OF SORROWS (MATT 24:8)
THE BIBLE STATES THAT IT WILL ONLY GET WORSE BEFORE THE START OF THE TRIBULATION OF MANKIND – (REVELATION 6)
Matt. 24:6 And ye shall hear of WARS AND RUMOURS OF WARS: see that ye be not troubled: for all these things must come to pass, but the end is not yet.
Matt. 24:7 FOR NATION SHALL RISE AGAINST NATION, AND KINGDOM AGAINST KINGDOM: and there shall be famines, and pestilences, and earthquakes, in divers places.
ISAIAH 17/PSALM 83:
THE DESTRUCTION OF DAMASCUS and
Muslim Countries in the Middle East will launch an attack on Israel
JEREMIAH 49:
PROPHECY OF ELAM – (Possible Attack on Iran's Nuclear Program
——————————————–
IRAN-RUSSIA STRENGTHEN ALLIANCE: JOINT NAVAL DRILL TO BE STAGED AS FAR NORTH AS STRAIT OF HORMU

Z
Russia and Iran are planning a joint naval exercise scheduled within the next year, commander of Iran's Navy Rear Admiral Hossein Khanzadi announced Monday, according to state media. Semi-official Fars has reported it will take place by March 2020 in the Indian Ocean, and will be staged as far north as the strategic and increasingly tense Strait of Hormuz. 
"A coordination meeting will be held between the two sides in this regard," he said while on a three day visit to Russia. "When we speak of the Indian Ocean, perhaps the most important part of which is the northern region where it's linked to the Sea of Oman, the Strait of Hormuz and also the Persian Gulf," Khanzadi said from Saint Petersburg.
The Iranian naval chief is in Moscow to sign a 'memorandum of understanding' with the Russian Ministry of Defense for expanded mutual ties, and to observe a Russian naval parade. "This is the first MoU of its kind and can be regarded as a turning point in Tehran-Moscow military relations," Khanzadi said of the largely symbolic agreement.
This is expected to include further development of military cooperation in the Caspian Sea, though nothing specific was indicated regarding the world's largest inland body of water between Europe and Asia. 
Iran is also trying to shore up the support of powerful allies as it's preparing to resist US and UK military pressures in the vital Strait of Hormuz, and as it attempts to weather Washington's economic and energy sanctions storm.
This comes further as a weekend report in UK media said London is mulling offering Russia a seat at the table on its European-led maritime coalition to safeguard tankers from Iranian attacks, something Moscow would likely rebuff, or alternately Moscow could actually consider such a proposal in order to have a hand in ensuring the avoidance of escalation. 
Iran and Russia have going years back held joint naval drills in the Caspian Sea, however, wide-ranging drills in the Indian Ocean stretching up through the Persian Gulf would certainly gain the Pentagon's attention and hold the potential for conflict as the region gets increasingly crowded with western naval assets to protect international shipping lanes. 
——————————————–
Few observers back then warned that Erdoğan's pro-West façade was fake and his deep adherence to political Islam, an enemy of the Western civilization, would one day urge him to seek non-Western alliances.

Turkey's choice of a Russian-made air defense system that is primarily designated to hit NATO aerial assets is a reflection of its anticipation of an aerial military conflict with a NATO member in the future.

No doubt, the S-400 is also a sign of Erdogan's disregard for Turkey's increasingly problematic place in the Western alliance. Erdoğan's ideologues keep on portraying the U.S. as an "enemy country," and many Turks increasingly buy that line. Seven out of 10 Turks now report feeling threatened by U.S. power….
Ironically, it was an anti-Islamist, Kemalist Turkish general who first suggested that Turkey should align its foreign policy with the rising powers of Eurasia—all of Europe plus Asia. It was just eight months before President Recep Tayyip Erdoğan's Justice and Development Party (AKP) first came to power, and since then, has remained undefeated. The U.S. at the time was busy with the final touches on the military operation that would oust Iraq's dictator, Saddam Hussein, in March 2003.
General Tuncay Kılınç, the powerful secretary general of Turkey's National Security Council, said that Turkey should seek an alternative alliance with Russia and Iran
It was not a coincidence that in 2009 the Turkish military became the first NATO force to have joint military drills with the Syrian army. In 2010, Turkey became the first NATO member state to have exercises with China's air force.
Erdoğan's decision to deploy the Russian S-400 surface-to-air missile system in Turkish (NATO) territory reflects his ideological anti-Western thinking. 
It was not a coincidence either that Erdoğan in 2013 demanded from Russian President Vladimir Putin a seat at the Shanghai Cooperation Organisation (SCO), a Eurasian would-be replica of NATO. "Allow us into the Shanghai Cooperation Organization and save us from this [EU membership] trouble," Erdoğan told Putin. 
Turkey became the first NATO member state to become a "dialogue partner" with the regional body—colloquially known as the Shanghai Five—in April 2013. The SCO's members include Russia, China, Uzbekistan, Tajikistan, Kyrgyzstan and Kazakhstan.
In simple terms, Eurasianism broadly encompasses the idea that Turkey should reorient away from the West in favor of an Eastern and Central Asian hinterland. 
Apparently Erdoğan's Turkey is an ideal theater: it can perform an oriental rehearsal. No doubt, the S-400 is also a sign of Erdogan's disregard for Turkey's increasingly problematic place in the Western alliance. Erdoğan's ideologues keep on portraying the U.S. as an "enemy country," and many Turks increasingly buy that line. Seven out of 10 Turks now report feeling threatened by U.S. power, an increase of 28 percentage points since 2013 — a higher jump than in any country recently polled.
While all this is happening, Erdoğan is trying further to establish Turkey as a reliable Eurasian partner, not just by instrumenting its rigid pro-Russian policy calculus.
In a recent visit to Beijing, Erdoğan repeated that Turkey would join the Shanghai Cooperation Organisation. His other words were also music to Chinese ears: Erdoğan mentioned Turkey's respect for "one China". The "One China" doctrine dictates that Chinese territory, including disputed Taiwan and Uyghur territories, are part of the People's Republic of China and cannot be divided. 
——————————————–
US envoy Jason Greenblatt: The Israeli-Palestinian conflict is not the core conflict in the region. Iran is.
Jason Greenblatt, the US Special Representative for International Negotiations, told Fox News in an interview that Iran is the biggest threat to the Middle East and the core conflict in the region is no longer the Israeli-Palestinian issue.
"Iran is the core conflict in the region. I'm not sure the Israeli-Palestinian conflict ever was the core conflict in the region. It certainly is not the core conflict of the region now, and the President is working hard to figure out how to protect everybody from Iran – our allies in the region, not just Israel [but also] Saudi Arabia and the Emirates," he said.
"The Palestinians are just as under threat from Iran as everybody else," Greenblatt pointed out. "In fact, I would argue it's probably Iran's worst nightmare for success on this Israeli-Palestinian conflict."
Greenblatt's comments come amid escalating tensions between the US and Iran.
Last week, Iran test fired of a Shehab-3 medium-range ballistic missile last week. A US official told Fox News said the missile flew more than 600 miles from the southern part of the country to an area outside the capital, Tehran.
An Iranian official later insisted that his country's ballistic missiles are defensive, and not offensive, in nature.
Other incidents in past weeks have threatened security in the Strait, through which one-fifth of all globally traded crude oil passes. Most prominently, Iranian forces shot down a US surveillance drone of the Strait of Hormuz last month, claiming it had violated Iranian airspace.
——————————————–
The topic, superficially, is the international campaign to delegitimize Israel: the Boycott, Divestment and Sanctions (BDS) campaign, which last week the U.S. House—Nancy Pelosi's House—slammed and condemned by an overwhelming margin.
There might not have been a House vote at all but for the sudden hullabaloo, duly encouraged by the president, over the way-out politics of the four female House members known as "the Squad." Two of the Squad's members are Muslim; none of the four has anything complimentary to say about Israel. House leaders, at this fraught moment, found it necessary—or at the very least, useful—to come out against BDS and its suspicious odor of anti-Semitism.
Boycotting Israel, selling off shares in companies that trade with Israel, applying economic or political sanctions to Israel—what's the point here?
Superficially, to reintroduce the word, the point is to kick the Israelis out of the West Bank, grant Palestinians full citizenship rights in Israel itself and welcome back all who claim to have been dispossessed of their homes and land by the formation of Israel in 1948 — all of which, duly enacted, would finish off Israel as a nation. In the name of what? Justice? Fairness? The healing of open sores and wounds?
That would the rhetorical side of it, the noise to cover the real agenda—which, as seems obvious and painful, is to give the West, and its ancient civilization, a swift kick in the pants.
The world (much of it) is impatient to be rid of the West, with its ideals of reason, tolerance, liberty under law and, not least, supernatural religion of the sort that binds together all the foregoing principles. Get rid of the West and, one fine day, we can go back to stomping on each other with no God watching or caring—certainly not intervening.
The boycott-divestment campaign has about it, yes, the taint of anti-Semitism, meaning hatred of or contempt for Jews. But what is the meaning of that hatred, that contempt? 
It seems more than discrete hatred of a discrete people. It resembles the wish to be rid of the God they serve. Secular Judaism—indifferent, if not hostile, to the Law and the Prophets—is hard to get one's arms around. It cannot, in any case, conceal, hard as secular Jews may try, the history of the people God led into the Promised Land under Abraham and then delivered from bondage in Egypt under Moses.
The foundation stones of Greece, Rome and, yes—forever—ancient Israel bear the impressive weight of the beliefs and customs and practices we know as Western. From the God of Abraham, Isaac and Jacob proceed our earliest lessons in the blessings of justice, mercy, honor and human dignity. Not to wish the Jews to prosper—even such Jews as fail to understand their Jewishness—is to wish the West no good.
Which, by the way, is the root problem here. Too many Western spokesmen for Enlightened Opinion sympathize strongly with the West's critics and foes. They don't awaken without feeling guilty for our culture's imputed sins: racism, sexism, colonialism, you name it. We're awful! We ought, apparently, to turn over the business of modern life to nations that wouldn't know the Ten Commandments from a grocery list, far less the Lord's Prayer or the Eucharistic canon.
Thus, the Jews—and secondarily, the Christians—catch it in the neck as representatives of selfishness and oppression—servants of a dated deity with marginal connection to modern life. We really up-to-date folks, with our "woke" consciences—we don't want the idea going any further that burning bushes and desert prophets have relevance to human challenges of the sort foretold by Genesis. Aren't we our own religion; our own prophets; our own, in a sense, gods?
The Jews won't ever make it with those who prefer Facebook's outlook to the Torah's. At least for now, they've still got their country.
——————————————–
Deal or No-Deal, when it comes to Brexit, the euro is toast. Markets, however, believe the fantasy of its survival. As we approach the end of July the euro clings to support at $1.11, mere pips away from a technical breakdown.
That breakdown will trigger a wave of asset liquidation and another round of negative headlines emanating from troubled German banks.
With 10 Downing St. now saying No-Deal is acceptable, the hard line negotiating tactics of the European Union have hit a rocky shore.
Because it looks like Boris Johnson is ready to give as good as he gets.
I've been saying this for a long time. The EU is not a tough nut to crack. They have no leverage in these Brexit negotiations. 
What they had was a stacked deck of British officials negotiating with Brussels on Brussels' terms.
It's not a negotiation if both sides agree on terms. It's a surrender. 
The only negotiation that went on during May's administration was with the British people on accepting the horrific treaty written by German Chancellor Angela Merkel's staff and rubber-stamped by May.
Today Britain looks different, at least on the surface. The market is punishing them for entertaining No-Deal. 
The pound is falling out of bed today below $1.24 because Johnson looks serious about re-opening negotiations or opting for No-Deal.
But here's the thing. The eurozone is facing a recession. I've talked about Germany's freefalling economy before. It's not getting any better. And it won't if a no-deal Brexit occurs.
So the forex markets are offside today. Way offside. 
Johnson came out and bypassed the Withdrawal Treaty completely saying let's just move to Stage 2 of Brexit, the free-trade agreement. 
You never would have heard that under Theresa May.
That's why the pound is getting crushed today. At some point, however, that move will get overdone. The EUR/GBP pair is way overbought and was looking toppy before Monday's massacre in the pound.
What's clear, however, is that in the short term, the pound will be allowed to collapse to assist the 'Remain' case. As the media focuses on the pound falling it neglects the pound is now more attractive to U.S. investors.
It's making Trump's offer of a free-trade deal more attractive to wobbly Tory MP's.
The pound has been over-valued for years thanks to being slaved to the euro-zone. President Trump knows this and this is why he backs Brexit as well as both Johnson and Nigel Farage.
Nigel Farage wants to help Boris Johnson deliver Brexit. Boris should accept the offer gratefully.
The European elections were a sobering experience for the Tories. Their support fell to only 10 per cent of the vote and I already know of several large-scale Tory donors who switched to the Brexit Party overnight. Arguably, the Conservatives' future is already in doubt. Suddenly, it is 'do-or-die' not just for Brexit, but for the Conservative Party as well.
Mr Johnson should realize that he is going to have to risk his longed-for position as PM to ensure Brexit is enacted properly. There is no prospect of a meaningful Brexit thanks to the views of most sitting MPs. And any attempt to prorogue Parliament will lead to the PM being brought down by his own side. The inescapable truth, therefore, is that he must hold an Autumn general election. That is his only way out. Doing so will take enormous courage. Inevitably, it will trigger a split in the Conservative Party. But the country is crying out for leadership and a resolution to the Brexit crisis.
Even on Brexit, he was very late to the cause. He will have a lot of convincing to do to persuade us that an early election will lead to a clean-break Brexit on 31 October.
If he is able to convince us, then together we would electorally smash the Labour Party, he would assume a big working majority, and he would go down as one of the great leaders in British history. All this is possible, but is Boris Johnson brave enough?
In his maiden speech as prime minister on Wednesday, Boris Johnson repeated that the U.K. will "come out of the European Union on October 31st, no ifs or buts."
Some may view this position as irresponsible—either for prematurely tying the country's hands in what are likely to be tricky negotiations with the EU or for forcing Johnson to break a very public and oft-repeated promise less than 100 days after assuming office. Yet, in the game theory framework I set out last December to explain why the approach of his predecessor Theresa May risked getting stuck in the muddle-middle, Johnson's approach may offer both the EU and the U.K. a way out of an impasse that is harming both sides.
Unable to unite her Conservative Party, let alone secure a majority in Parliament, May ended up not having the political clout to shift negotiations with the EU out of a "no-war, no-peace" battle of attrition. As such, it was virtually inevitable that that the U.K. would end up forced to negotiate a series of deadline extensions with its European partners. The EU, for its part, was unable to impose an orderly Brexit on the U.K., let alone a return to the status quo ante ("remain"). Neither was it willing to force a hard Brexit.
By having run on a less ambiguous Brexit platform, and by having been elected leader of his party by an overwhelming majority, Johnson has put down a clear come-what-may marker for the EU. If he can also convey a sense of parliamentary unity behind his position, he should be able to force the EU into compromise—that is, the EU agreeing to a multi-stage process that combines a formal Brexit on Oct. 31 with various transitional agreements to minimize the risks of a disorderly exit process.
While he is better placed than his predecessor, Johnson's all-or-nothing approach is far from obstacle-free. Indeed, we need only look back at how last spring's European Parliament elections — which neither side wished to contest while negotiations remained paralyzed—failed to force resolution. Also, the British Parliament remains divided, as does the nation.
——————————————–
This is the worst possible time in what is called the "cold tech war" to give relief to Huawei. Huawei is vulnerable to American measures for only a short period, so this is the time for the Trump administration to exert leverage.

[W]hen it comes to harm, we haven't seen anything yet. Beijing will undoubtedly use Huawei to control the networks operating the devices of tomorrow, remotely manipulating everything hooked up to the Internet of Things—in other words, just about everything.

So far, the U.S. has had little success in persuading other countries not to buy low-cost (subsidized) Huawei equipment for their 5G networks (the fifth generation of wireless communication). The Philippines, a treaty partner of the United States, has decided to buy 5G Huawei gear, and Italy, another ally, is almost certainly going to make the same decision soon.

The Trump administration, by crippling Huawei, can make up for the failure to convince other countries to shun its equipment… Huawei cannot market its phones without Google's Android operating system…. Outside China, Huawei's phones would be commercially unmarketable because they would not be able to connect to the Google Play Store.

So, if the Trump administration is going to move against Huawei as a national security threat, it has to do so now. Beijing is now stalling, hoping to buy time for Huawei.

American and Chinese trade negotiators, meeting Tuesday and Wednesday in Shanghai, are cooking up an interim deal that is deeply injurious to U.S. national security.
There is growing pessimism that Washington and Beijing can reach a comprehensive agreement, given the fundamental differences over, among other things, industrial policy, intellectual property protection, and restrictions on foreign investment.
Nonetheless, this would be a fundamentally bad deal for America because it would help Huawei, the world's largest networking-equipment manufacturer and second-largest smartphone maker. The company, an across-the-board bad actor, undermines vital U.S. national security interests.
How so? Think of two words: stealing and spying.
Since just about the moment it was formed in 1987, Huawei has been implicated in stealing technology, from Cisco Systems and others. The theft was so pervasive that Huawei drove out foreign competition, killing off, most notably, Canada's Nortel Networks.
Then there is spying. China's spy agencies have used the company's servers, incorporated in networks around the world, to surreptitiously take data. Beijing, for instance, from 2012 to 2017, nightly downloaded information from the headquarters of the African Union.
Spying will become even more damaging when Beijing powers its artificial intelligence systems with data filched from around the planet through backdoors embedded in Huawei equipment. China's National Intelligence Law, enacted in 2017, actually requires Chinese parties like Huawei to spy if requested by a relevant Chinese authority.
Furthermore, when it comes to harm, we haven't seen anything yet. Beijing will undoubtedly use Huawei to control the networks operating the devices of tomorrow, remotely manipulating everything hooked up to the Internet of Things—in other words, just about everything.
So far, the U.S. has had little success in persuading other countries not to buy low-cost (subsidized) Huawei equipment for their 5G networks (the fifth generation of wireless communication). The Philippines, a treaty partner of the United States, has decided to buy 5G Huawei gear, and Italy, another ally, is almost certainly going to make the same decision soon.
So, if the Trump administration is going to move against Huawei as a national security threat, it has to do so now. Beijing is now stalling, hoping to buy time for Huawei.
There is also something fundamentally wrong with the interim deal reported by the Wall Street Journal. That arrangement boosts America's sale of primary products, a badge of a basic economy, at the cost of ceding high-tech leadership. As Weichert added, "Beijing wants nothing more than for America's national trade profile to resemble that of a developing Third World economy, like Argentina's or Brazil's."
——————————————–
CREATION OF HUMAN AND ANIMAL EMBRYO HYBRIDS SET TO BEGIN IN JAPAN AFTER GOVERNMENT GIVES GREEN LIGHT TO CONTROVERSIAL STEM CELL EXPERIMENTS
In Japan itself, scientists were forbidden from going beyond a 14-day growth period. But those laws were relaxed in March when the country's education and science ministry issued new guidelines saying such creations could now be brought to term. Now, Dr Nakauchi's application to experiment is the first to be approved under that new framework. "We don't expect to create human organs immediately, but this allows us to advance our research based upon the know-how we have gained up to this point," he told the Asahi
Human and animal hybrids are to be developed in embryo form in Japan after the government approved controversial stem-cell research.
Remember all those crazy, nutty conspiracy theorists like Alex Jones who warned about the coming 'pig men' and 'human animal chimeras'? Well, Alex Jones is a nut, and is wrong about a whole lot of things, but he was right about this one. Trans-humanism is a thing, and it's coming soon to a theater near you, only in real life and not on the screen. The 'pig man' from Seinfeld may well turn out to be more prophecy than comedy.
"And the LORD said, Behold, the people is one, and they have all one language; and this they begin to do: and now nothing will be restrained from them, which they have imagined to do. Go to, let us go down, and there confound their language, that they may not understand one another's speech." Genesis 11:6,7 (KJV)
God confounded the language of the people at the Tower of Babel because He did not want them discovering advanced technological feats until the time was right, but that was then and this is now. Now being the end times where man will 'soar to new heights' in a God-rejecting world, and will be convinced right up to the moment of the Second Coming that they were 'smarter than the bible'. As God removes His protective hand and prepares this world for judgment, dazzling new 'scientific advances' like human-animal hybrids will be par for the course.
You know how you always wished your pet could talk? It's going to do that and a whole lot more before Judgment Day. Click here to visit the NTEB Transhumanism Article Archive.
Human-animal hybrids to be developed in Japan after ban controversially lifted
FROM THE INDEPENDENT UK: Human cells will be grown in rat and mouse embryos, then brought to term in a surrogate animal, as part of experiments set to be carried out at the University of Tokyo.
Supporters say the work – led by renowned geneticist Hiromitsu Nakauchi – could be a vital first step towards eventually growing organs that can then be transplanted into people in need. But opponents have raised concerns that scientists are playing God.
They worry the human cells could stray beyond the targeted organs into other areas of the animal, effectively creating a creature that is part animal, part person. For that reason, such prolonged experimentation has been effectively banned or gone unfinanced across the world in recent years.
It Was A Hoot On Seinfeld, Not So Funny In Real Life
Seinfeld trailer #5: Kramer stumbles upon a top-secret government project involving a mutant pig man.
In Japan itself, scientists were forbidden from going beyond a 14-day growth period. But those laws were relaxed in March when the country's education and science ministry issued new guidelines saying such creations could now be brought to term.
Now, Dr Nakauchi's application to experiment is the first to be approved under that new framework.
"We don't expect to create human organs immediately, but this allows us to advance our research based upon the know-how we have gained up to this point," he told the Asahi Shimbun newspaper.
He added that he planned to proceed slowly, and will not attempt to bring any hybrid embryos to term for some years, rather growing the hybrid mouse embryos to 14.5 days, when the animal's organs are mostly formed, and the hybrid rat embryos to 15.5 days. Such caution was welcomed by bioethicists in the country.
"It is good to proceed with caution," said Tetsuya Ishii, science-policy researcher at Hokkaido University in Sapporo. "It will make it possible to have a dialogue with the public, which is feeling anxious and has concerns."

READ MORE

:
Human And Animal Hybrids Are Real
Hiro Nakauchi discusses new stem cell therapies at the inaugural Childx Conference, 2015. Childx is a dynamic, TED-style conference designed to inspire innovation that improves pediatric and maternal health
——————————————–
MASSIVE RADIATION LEAK TRACED TO RUSSIAN RESEARCH FACILIT

Y
https://prophecyupdate.blogspot.com/
A massive, unexplained cloud of radiation that swept across Europe in 2017 has been traced to one of Russia's largest nuclear facilities, according to NewScientist. 
Located between the Volga river and the Ural mountains, the leak coming from the Mayak nuclear development facility released up to 100 times the amount of radiation into the atmosphere as the Fukushima disaster. 
Italian scientists were the first to raise the alarm on 2 October, when they noticed a burst of the radioactive ruthenium-106 in the atmosphere. This was quickly corroborated by other monitoring laboratories across Europe.
Georg Steinhauser at Leibniz University Hannover in Germany says he was "stunned" when he first noticed the event. Routine surveillance detects several radiation leaks each year, mostly of extremely low levels of radionuclides used in medicine. But this event was different.
"The ruthenium-106 was one of a kind. We had never measured anything like this before," says Steinhauser. –NewScientist
After the radioactivity was detected, the Institute for Radioprotection and Nuclear Security in Paris soon concluded that the most likely source of the leak was the Mayak facility – something Russian officials denied at the time, instead suggesting that the source may have been emissions from a radionuclide satellite battery burning up during re-entry. 
The team which tracked down the source of the emission ruled out a satellite because no space organizations reported missing any at the time, and the pattern of radiation in the atmosphere didn't match that of a satellite's reentry. 
The report claims that despite being so much higher than the Fukushima release, the radiation level in the Mayak incident wasn't high enough to impact human health. 
After further investigation of 1300 measurements from hundreds of monitoring stations across Europe, Steinhauser and colleagues found that radiation levels were "between 30 and 100 times higher than those measured after Fukushima." 
The leak was unusual because the release was limited to radioactive ruthenium. "If there is a reactor accident, one would expect the release of radioactive isotopes of many different elements," says Steinhauser. Exactly why such a specific element was released remained a mystery until Steinhauser learned that an Italian nuclear research facility had ordered a consignment of cerium-144 from Mayak before the incident. "There are several indications that the release of ruthenium-106 was linked to this order," he says. –NewScientist
"This was indeed quite alarming," said Steinhauser. 
——————————————–
A DEADLY FUNGAL INFECTION CALLED CANDIDA AURIS IS SPREADING ACROSS THE GLOBE, AND NO ONE KNOWS HOW TO STOP IT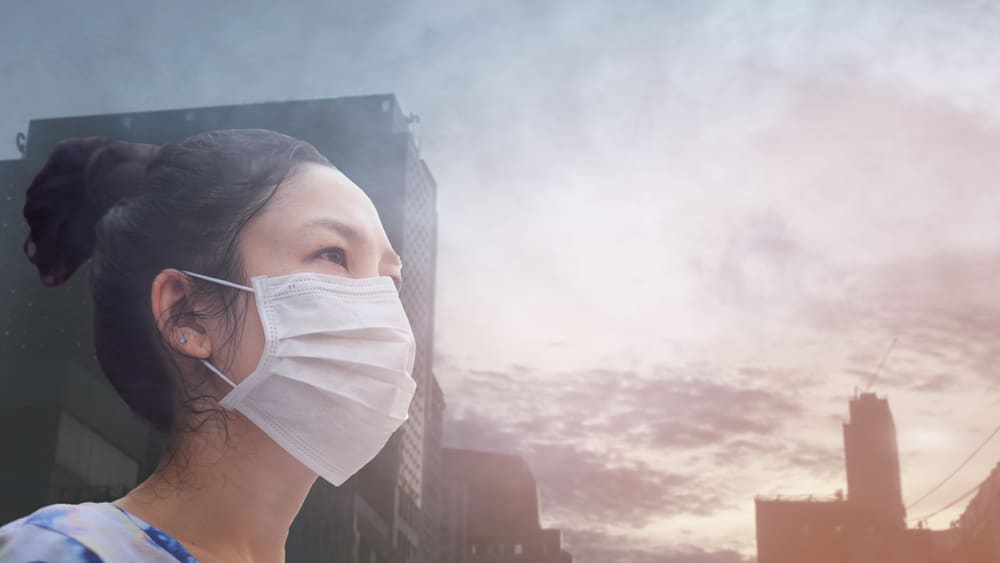 (Insider) – Every year, an estimated 23,000 Americans die from antibiotic-resistant superbugs — germs that evolve so quickly, existing treatment options can't eradicate them. But it's not just deadly drug-resistant bacterial infections that are spreading. We also have to worry about drug-resistant fungal infections, too. A deadly, drug-resistant fungus called candida auris is spreading on a global scale and causing what the Centers for Disease Control and Prevention calls "urgent threats."
In 2009, doctors first found candida auris in the ear discharge of a patient in Japan. Since then, the fungus has spread not just to the U.S., but also numerous other countries, including Colombia, India, and South Korea, according to the CDC. The CDC reported the first seven cases of candida auris in the United States in August 2016. In May 2017, a total of 77 cases were reported in New York, New Jersey, Illinois, Indiana, Maryland, Massachusetts, and Oklahoma. After looking at people in contact with those first 77 cases, the CDC determined that the quick-spreading fungus had infected 45 more. 

READ MORE

:
Matt. 24:7 For nation shall rise against nation, and kingdom against kingdom: and there shall be famines, and PESTILENCES, and earthquakes, in divers places.
Luke 21:11 And great earthquakes shall be in divers places, and famines, and PESTILENCES; and fearful sights and great signs shall there be from heaven
——————————————–
So there is a lot of buzz that the Federal Reserve is about to cut interest rates – and it might actually happen.  We'll see.  But if it does happen, it will directly contradict the carefully crafted narrative about the economy that the Federal Reserve has been perpetuating all this time.  Fed Chair Jerome Powell has repeatedly insisted that the U.S. economy is in great shape even when there has been a tremendous amount of evidence indicating otherwise.  And of course President Trump has been repeatedly telling us that this is "the greatest economy in the history of our country", but now he is loudly calling for the Federal Reserve to cut interest rates as well.  Something doesn't seem to add up here.  If the U.S. economy really was "booming", there is no way that the Fed should cut interest rates.  Right now interest rates are already low by historical standards, and theoretically it is during the "boom" times that interest rates should be normalized.  But if the U.S. economy is actually slowing down and heading into a recession, then a rate cut would make perfect sense.  And if that is the reality of what we are facing, then the economic optimists have been proven dead wrong, and people like me that have been warning of an economic slowdown have been proven right. (

READ MORE..

.)
——————————————–
It is being called "the Great Grasshopper Invasion of 2019", and it is really freaking out a lot of people in Las Vegas, because most of them don't understand why this is suddenly happening.  Unusually wet weather earlier this year created ideal breeding conditions, and now massive swarms of grasshoppers have descended upon Sin City.  According to AccuWeather, there are "millions" of them, and it is being projected that they will be sticking around "for weeks".  The experts are assuring us that there is nothing to be concerned about, and that is probably true, but I have never heard of such a thing happening before in modern American history.  According to one report, there are so many grasshoppers that "you can see them from space", and the swarms are so thick that they "even appeared on weather radar"… (

READ MORE…

)
——————————————–
AT LEAST 65 HAVE BEEN SLAUGHTERED AT FUNERAL IN SUSPECTED BOKO HARAM ATTACK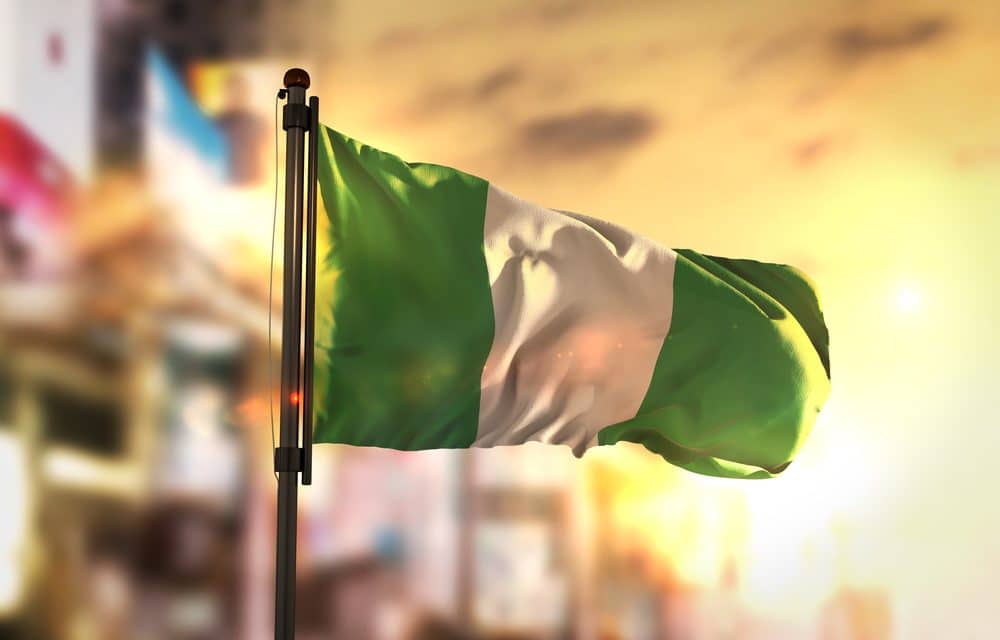 (CBN) – At least 65 people are dead after the Islamic terrorist group Boko Haram is suspected of open firing on mourners at a funeral in the north-eastern Nigerian state of Borno. Local government chairman Muhammed Bulama said the attack occurred on Saturday. CNN reports that gunmen murdered 22 people at the funeral and shot dozens of others trying to flee the scene. Boko Haram has not claimed responsibility for the deaths but Bulama said the attack was revenge for the killing of 11 Boko Haram terrorists by the villagers two weeks ago.
At least 10 people were injured in the massacre. Eight of them are critically wounded. Reuters reports that Nigeria's President Muhammadu Buhari condemned the attack and ordered the military to find those responsible. Boko Haram has slaughtered Christians in Nigeria by the thousands and hopes to overthrow Nigeria's government and create an Islamic State. The country is split between being majority Muslim in the north and mostly Christian in the south.
——————————————–
DANGER IS FAST APPROACHING, YET TOO MANY ARE STILL YAWNING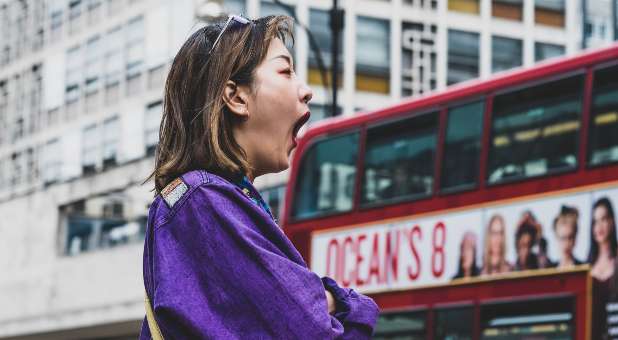 OPINION (Charisma) – Wake up, America! Wake up, church! I've never witnessed so many cowards, frauds and wimps in Christianity as I do today. So many are afraid to rock the boat, make waves, take a strong stand or speak up. So many are only concerned about their reputation, their own territory or house, their popularity, their followers or church members. Yet there are others who still think this is a game. I've written strong articles the last few months to warn people on the state of the nation and the church, and the approaching danger, but so many are either slow to believe it or too cowardly to share it or speak up themselves. Other solid, stable ministerial men of stature and influential voices are doing the same, while many yawn, slumber and even snore. Wake up!
"The media and Democrats in America are a cabal united to destroy our Constitutional republic. They are a clear and present danger to the Constitution and law and order. "Look for a report from anyone on the Jeff Epstein case that gives you even basic facts, fully available, about Democrats receiving money, riding on jets, visiting private islands and showing up for arranged parties with children procured for sexual activities with these Democratic adults. "You will find a report on Republicans instead. Any obscure point of contact between a Republican and Epstein will be reported with no facts but will include "friends" or "went easy on him" references that are nothing short of propaganda, deception and misleading for the purpose of destroying Donald Trump and anyone in the party of opposition.