The World in 2019…Shocking Prophetic Events

Published on Jun 26, 2019
 

Please Help Support This Ministry:

https://www.paypal.me/watchman1963

Please subscribe to my backup channel:

https://www.youtube.com/channel/UC4nc…

Current Events Linked To Biblical Prophecies. Everything is unfolding just as the bible foretold. Wars, Volcanic Eruptions, Earthquakes, Extreme Weather, Christian Persecution, Violence and more!
Matthew 24:3-14 3 Now as He sat on the Mount of Olives, the disciples came to Him privately, saying, "Tell us, when will these things be? And what will be the sign of Your coming, and of the end of the age?" 4 And Jesus answered and said to them: "Take heed that no one deceives you. 5 For many will come in My name, saying, 'I am the Christ,' and will deceive many. 6 And you will hear of wars and rumours of wars. See that you are not troubled; for all[a] these things must come to pass, but the end is not yet.
7 For nation will rise against nation, and kingdom against kingdom. And there will be famines, pestilences,[b] and earthquakes in various places. 8 All these are the beginning of sorrows. 9 "Then they will deliver you up to tribulation and kill you, and you will be hated by all nations for My name's sake. 10 And then many will be offended, will betray one another, and will hate one another.
11 Then many false prophets will rise up and deceive many. 12 And because lawlessness will abound, the love of many will grow cold. 13 But he who endures to the end shall be saved. 14 And this gospel of the kingdom will be preached in all the world as a witness to all the nations, and then the end will come.
————————————————
Mexico Deploying 15,000 Troops To U S Border To Stop Illegal Immigration Into US

Published on Jun 26, 2019
#MexicoDeploying #USMexicoborder "Mexico has deployed almost 15,000 troops to the US-Mexico border to curve migration flow," CNN reporter Nick Valencia tweeted. "An additional ~2,000 National Guard elements have also been deployed across the country's southern border with Guatemala. The move by Mexico comes after the Trump administration increased pressure on the Mexican government to significantly increase its efforts to stop the seemingly endless flow of migrants that are illegally entering the United States. Trump announced at the end of last month that Mexico would face tariffs that would devastate their economy if they did not step up to the table and make serious efforts to help stop the problem. Trump tweeted: "On June 10th, the United States will impose a 5% Tariff on all goods coming into our Country from Mexico, until such time as illegal migrants coming through Mexico, and into our Country, STOP. The Tariff will gradually increase until the Illegal Immigration problem is remedied, at which time the Tariffs will be removed. Details from the White House to follow."
————————————————

Published on Jun 25, 2019
 

Get me outta here!" Revelation 22 Pt. 1 Join Pastor Tom Hughes as he continues a study through the book of Revelation. Connect with Pastor Tom! Pastor Tom Hughes YouTube:

https://bit.ly/2BBK4h4

Facebook:

https://www.facebook.com/TomHughesEnd…

Twitter:

https://twitter.com/PastorTomHughes

Instagram: @PastorTomHughes Pastor Tom Hughes 412 Church Website:

https://hopeforourtimes.com/ All the signs of the last days are converging at the same time. Bible Prophecy is happening right before our eyes and like birth pains, the predicted events are happening more frequently and more intently. Never, in the history throughout the world have so many forces, including economic, scientific, techno-logic, ecologic, cultural, geopolitical, moral, spiritual and religion, converged together to bring this world that's already teetering over the edge into the abyss, to a point of no return.

Jesus said when you see all these signs happening, know that I am near, even at the door.
————————————————
LATEST WORLD NEWS CLIPS – ARTICLES – WEDNESDAY JUNE 26th 2019
DAILY SCRIPTURE:
1Th. 5:3 For when they shall say, Peace and safety; then sudden destruction cometh upon them, as travail upon a woman with child; and they shall not escape
Luke 11:29 And when the people were gathered thick together, he began to say, This is an evil generation: they seek a sign; and there shall no sign be given it, but the sign of Jonas the prophet
John 8:32 And ye shall know the truth, and the truth shall make you free
"My people are destroyed for lack of knowledge" (Hosea 4:6)
1Cor. 12:3 Wherefore I give you to understand, that no man speaking by the Spirit of God calleth Jesus accursed: AND THAT NO MAN CAN SAY THAT JESUS IS THE LORD, BUT BY THE HOLY GHOST.
THE TRIBULATION OF THE UNJUST (Those who have rejected Jesus Christ as their Saviour) IN THE BOOK OF REVELATION CHAPTER'S 6 to 22:
TRIBULATION IS COMING AND THE REMOVAL OF THE CHURCH IS IMMINENT.
THE GREAT "DECEPTION" IS READY TO BE IMPLEMENTED BY THE ONE WORLD GOVERNMENT. ARE YOU READY FOR JESUS CHRIST RETURN
Rev. 3:10 Because thou hast kept the word of my patience, I also will keep thee from the hour of temptation, which shall come upon all the world, to try them that dwell upon the earth:
Luke 12:37 Blessed are those servants, whom the lord when he cometh shall find watching: verily I say unto you, that he shall gird himself, and make them to sit down to meat, and will come forth and serve them
so won't you accept Jesus now and be removed from that event and live forever with Jesus in the Family of God?
2 "(For he saith, I have heard thee in a time accepted, and in the day of salvation have I succoured thee: behold, now is the accepted time; behold, now is the day of salvation.)" (2nd Corinthians 2:6)
——————————————-
DAILY CHRISTIAN BIBLICAL QUESTIONS AND ANSWERS:
——————————————-
ARE GOD AND ALLAH THE SAME: IS ALLAH GOD?
QUESTION:    While subbing in a Sunday School class a member declared that Allah and The God of the Bible were the same. He said that Muslims, Christians, and Jews worship the same God by other names. I know that Allah arises out of the pagan gods of Babylon but I need back-up proof when I challenge that statement. Can you help me once more?
ANSWER:    According to Dr. Robert Morey, a Christian who has done extensive research and writing on the subject, when Mohammed converted Islam from a polytheistic to a monotheistic religion, he selected one of the 360 gods they worshiped and made him the one god of Islam. (Some say the one he selected was the Arabic moon god, Hubal, and that's why there's a crescent moon atop every mosque. Others say it was Bel, a god of Babylon)
The name Allah is a contraction of "al-ilah", a phrase that simply means "the god". It was a generic phrase in Arabic long before Mohammed came along that could originally be used of any one of Islam's many gods, but since Islam became monotheistic, it now applies only to their one god. Through frequent use, it became shortened to Allah. A comparison of their attributes as described in the Koran (Allah) and the Bible (God) will show that the two can not be the same.
When Mohammed developed Islam, around 600 AD, he consolidated the pantheon of 360 Arabic deities into one. That one was called al Ilah, later shortened into Allah, and was the Arabic god of the moon. According to some experts, that explains why you'll see a crescent moon atop most mosques.
But there are other reasons to conclude that Allah and the Christian God are not the same. Christians worship one God in three persons: the Father, the Son and the Holy Spirit. Islam denies the Trinity and worships a god who is not a father and who has no son. They say, "God does not beget, and God was not begotten." If they're speaking of God the Father they're half right, God was not begotten. But when it comes to God the Son, they're wrong on both counts. The Father does beget and the Son was begotten (John 3:16).
In Psalm 2:7 (KJV) God said,
"Thou art my son. This day have I begotten thee."
The Hebrew word is yalad and is always used in reference to child birth. Obviously the Father was speaking prophetically to the Son in reference to Him becoming human.
The Greek word translated begotten in John 3:16 is monogenes. It appears 9 times in the Bible. Six times it's translated only begotten, 2 times only and 1 time only child. It's always used of children in relation to their parents.
While the Bible clearly shows Jesus to be the eternal Son of the Father, he is also the only human with a biological mother who can claim God as His father. Even Adam, who is called the Son of God in Luke 3:38, had no mother and therefore was not begotten. Thus Jesus is the only begotten son of God.
————————————–
NEWS CLIPS OBTAINED FROM MANY SOURCES – INCLUDING

Tracking bible prophecy.org
Rapture Ready News
Prophecyupdate.Com
Main News Channels
End Times Headlines
Prophecyupdateblogspot.com
Stevequayle.com
Gracethrufaith.com
Nowtheendbegins.com
Other Christian Sites
(CLICK ON) LATEST DAILY NEWS CLIPS:
ISRAEL NEWS:
THE MIDDLE EAST PEACE PLAN IS "ANTI GOD" – (GOD WILL NOT ALLOW JERUSALEM TO BE DIVIDED).
ZECHARIAH 12:2-3
Zech. 12:2 Behold, I will make Jerusalem a cup of trembling unto all the people round about, when they shall be in the siege both against Judah and against Jerusalem.
WORLD TERRORISM – WARS
GENERAL WORLD NEWS:
MASSIVE EARTH CHANGES/EARTHQUAKES/VOLCANOES ETC:
2Chr. 7:13 If I shut up heaven that there be no rain, or if I command the locusts to devour the land, or if I send pestilence among my people;
2Chr. 7:14 If my people, which are called by my name, shall humble themselves, and pray, and seek my face, and turn from their wicked ways; then will I hear from heaven, and will forgive their sin, and will heal their land
CHRISTIAN AND RELIGIOUS WORLD NEWS:
Matt. 24:9 Then shall they deliver you up to be afflicted, and shall kill you: and ye shall be hated of all nations for my name's sake.
Matt. 24:10 And then shall many be offended, and shall betray one another, and shall hate one another
EXTRA WORLD – ALTERNATIVE NEWS:
————————————————-
WORLD – PROPHETIC NEWS ARTICLES PRESENTATION – WEDNESDAY JUNE 26th 2019
MIDDLE EAST AND WORLD WAR LOOMING THE BUILD UP TO PSALM 83  – ISAIAH 17 AND GOG OF MAGOG WARS EZEKIEL 38:
THE WHOLE WORLD IS UNSTABLE FINANCIALLY, POLITICALLY, PHYSICALLY, MORALLY, GODLY: – AND BECOMING MORE SO DAILY. (WE ARE IN THE BEGINNING OF SORROWS (MATT 24:8)
THE BIBLE STATES THAT IT WILL ONLY GET WORSE BEFORE THE START OF THE TRIBULATION OF MANKIND – (REVELATION 6)
Matt. 24:6 And ye shall hear of WARS AND RUMOURS OF WARS: see that ye be not troubled: for all these things must come to pass, but the end is not yet.
Matt. 24:7 FOR NATION SHALL RISE AGAINST NATION, AND KINGDOM AGAINST KINGDOM: and there shall be famines, and pestilences, and earthquakes, in divers places.
ISAIAH 17/PSALM 83:
THE DESTRUCTION OF DAMASCUS and
Muslim Countries in the Middle East will launch an attack on Israel
JEREMIAH 49:
PROPHECY OF ELAM – (Possible Attack on Iran's Nuclear Program
——————————————–
The Israeli army (IDF) is preparing for attacks from Iran. According to Israel Channel 12 News, the IDF has implemented a heightened state alert in the wake of recent tensions between Iran and the US. 
The IDF is beefing up its military presence along Israel's northern and southern fronts, and taking other steps in preparation for any number of scenarios, according to IDF officers who spoke to Channel 12.
In addition to the threat of direct missile attacks (nuclear?) from Iran's Revolutionary Guard, Israel must prepare for battles with Hezbollah along the northern front, Iran's proxy militant forces in Lebanon. In the south, Iranian-backed Hamas combatants are known to be arming themselves with advanced weaponry. While many of Iran's attempts to smuggle anti-aircraft and long-range missiles to Hamas have been foiled by the Israeli navy, the Egyptian border with Gaza is much less secured. 
President Donald Trump announced over the weekend that the US would ramp up "major" sanctions against the Islamic Republic. This comes days after the US president called off a military strike on Iran in retaliation for the downing of an American surveillance drone.
Israel Prime Minister Benjamin Netanyahu met with US National Security Advisor John Bolton in Jerusalem on Sunday. During his meeting, Bolton told Netanyahu that "neither Iran nor any other hostile actor should mistake US prudence and discretion for weakness. No one has granted them a hunting license in the Middle East," he warned.
——————————————–
We are often told there are only six "communist" countries left—that is, nations ruled by an openly communist party.
They are China, Cuba, Laos, Nepal, Vietnam, and North Korea. If you define "communist" in the traditional Marxist–Leninist "command economy" way, there is really only one left—North Korea.
However, this approach is deceptive. It totally underestimates world communist power. It misunderstands what modern communism has become.
The real question is this: How do you accurately define the "World Communist Movement"?
Most Westerners look at the booming pro-business economies of China or Vietnam and assume that these countries have abandoned the communist goal. They are dead wrong. China, Vietnam, some of the "former" communist nations of Africa, and even Russia have acknowledged that their massive economic problems arise from a failure to follow Marxism correctly.
They all tried to jump directly from feudalism to socialism, by-passing capitalism. This attempt to short-cut Marx led to economic disaster. The temporary return to some form of capitalism to build up sufficient wealth for socialism is an acknowledgment of the "correctness" of Marxist theory—not a repudiation of it.
Right now, most of the World Communist Movement is using "capitalist" methods to build up enough wealth and military might to challenge the West. Their main impediment to world domination is the United States and, to a lesser degree, some of the NATO countries, Israel, Taiwan, and until recently South Korea. Since far-left President Moon Jae-in took over, our important ally South Korea hangs in the balance.
If you define the World Communist Movement as those "former" or semi-communist countries allied to or working with the world communist leadership to undermine or overthrow the U.S.-led Western Alliance, the picture changes dramatically.
This brings Russia completely into the mix. Still run by the communist-trained KGB (now FSB), Moscow is allied politically, economically, and militarily with China, Vietnam, Cuba, and North Korea. Russia also supports many of its old Latin American allies, all still led by communists and socialists: Nicaragua, Venezuela, Bolivia, and Ecuador. Mexico now has a Marxist president, Andrés Manuel López Obrador, who is close to Cuba. Argentina, Chile, Colombia, Peru, El Salvador, Honduras, and Guatemala have all had Marxist-leaning governments or strong communist insurrections inside their borders. Only Brazil and Colombia are truly holding the line for freedom in Latin America.
In Africa, communists or "ex-communists" still control Mozambique, Angola, Namibia, the Democratic Republic of the Congo and, of course, Zimbabwe and South Africa. With all its strategic importance and mineral wealth, South Africa withstood Soviet-backed aggression and terrorism for decades, until Nelson Mandela and his communist-controlled African National Congress took over in 1994. Now South Africa is friendly to Cuba and works closely with China.
Further north, most of Africa is heavily under Chinese economic and political influence. Tanzania is practically a Chinese client state and even hosts a Chinese-run communist training institution for aspiring African leaders—the Julius Nyerere Political Education School of Excellence—on its territory.
In the Middle East, Iran and Syria are closely allied to Russia. Lebanon and Iraq are now part of the Russian/Iranian axis. Afghanistan, too, will probably fall when the U.S.-led forces eventually pull out.
In East Asia, Mongolia and Cambodia are led by "ex-communists" and are economically tied to their communist neighbors. India and Sri Lanka have strong communist parties and are to some degree tied to China and Russia through the Shanghai Cooperation Organization (SCO)—a military, economic, and political pact. "Formerly" communist Kyrgyzstan, Uzbekistan, and Tajikistan are also SCO members, as are the Islamic nations of Pakistan, Afghanistan, Iran, and Turkey—which is still nominally a NATO member.
In the Pacific, the Chinese have a huge influence on most of the micro-states plus Fiji and Tonga. The Philippines still has an active communist insurgency and has ties to both China and North Korea.
Then there is the United Nations and its subsidiaries, which generally reflect the will of Russia and China. Also to be reckoned with are leftist NGOs, such as the World Council of Churches and several still active international communist front organizations, including the World Peace Council, Women's International Democratic Federation, and the World Federation of Trade Unions.
In October 2017, 20,000 young communists from all over the world gathered at the World Federation of Democratic Youth festival in Sochi, Russia, to celebrate the 100th anniversary of the Bolshevik Revolution. Keynote speaker was Russian President Vladimir Putin, who by the way also secured the venue for the young communists.
The World Communist Movement today is amorphous and ideologically diverse. While still led by Russia and China, "communism" now includes almost any country or movement willing to confront the United States.
Communists all over the world excuse the obvious failures of socialism by saying "well, America sabotaged it." Cuba is poor because of the U.S. blockade. Venezuela is a disaster because of U.S. economic sanctions. The Soviet Union collapsed because the United States bankrupted Moscow with an arms race.
The answer: "To ever have real socialism or communism we must first destroy America." Anti-Americanism, not some far off utopia, is now the major motivator of the World Communist Movement. Anyone can join in. You can be an environmentalist, a gay rights activist, a feminist, a "Christian," a Buddhist, a Hindu, an Islamist, a socialist, or even a fascist.
You can be a young communist in Moscow, an environmental activist in Germany, an Antifa member in Spain, a New Democratic Party activist in Canada, a guerrilla in the Philippines, a cocaine producer in Colombia, a marijuana activist in Minnesota, a soldier in Iran, a businessman in Vietnam, an ISIS fighter in Libya, or serve Boko Haram in Nigeria. As long as you hate America, you're part of today's communist movement—whether you know it or not.
Most communists today never discuss the complexities of Marxism. That's boring. That's for the future. Let's destroy America first. That's the rallying cry.
Right now the World Communist Movement mainly works covertly. It has not quite yet achieved the power it needs to ensure a swift military victory. The United States is still fairly strong. The United States still has allies like Britain, Canada, Australia, Taiwan, and Israel. If the United States falters, has an economic collapse, or elects another military-cutting left-wing president, the communists will move in for the kill.
The World Communist Movement is not just six countries. It is Russia, China, Iran, and all of their allies and puppet organizations. It controls more than half the world. If the United States ever fails, the World Communist Movement will rule us all.
Their form may have changed, but their goal never will.
——————————————–
It is clear that Iran is sending the U.S. a stern message. And that message is we can hurt you asymmetrically as much as you hurt us.
Over the weekend Iran's leadership made it clear there was no mistake in their actions last week. They purposefully shot down one of our most advanced drones to send the U.S. a very clear warning.
'Our capabilities far exceed your tolerance for withstanding them.'
The more we learn about this incident the more the initial story concocted by the U.S. looks specious. Drone in international airspace? Most likely not.
Trump said someone made a mistake? No, completely deliberate.
The drone that was shot down, an RQ-4A Global Hawk, was the cream of our surveillance drones. It was flying in tandem with an anti-submarine Poseidon P-8 spy plane, which, according to Elijah Magnier was carrying far more than its normal crew of 9.
Try 38.
That was not reported at first either in the initial flush for war. Iran then revealed just how loose with the truth the U.S. turned out to be and that forced a complete rethink of the situation.
There was no mistake involved. No IRGC officer panicked. Iran deliberately targeted the Global Hawk after it failed to respond to hails to leave Iranian airspace and turned off its GPS, lights and digital systems.
It was acting as a hostile and Iran treated it as such. After sparing the Poseidon P-8 and its crew and passengers Iran shot down the drone.
This is likely why Trump was so angry at the presser the other day with Justin Trudeau when asked about the incident. He made what he thought was a gesture of good faith to Iran and, to him, Iran spit in his eye.
In the end, this was just a drone and one that was 1) somewhere it shouldn't have been and 2) acting in a very suspicious manner, if the Iranian side of the story is to be believed.
And given the potential costs for Iran if they were wrong, the onus of proof, in my mind, lies with the U.S., which it will not provide. That's a clear signal that we don't have the evidence to back up our story.,
Sanctions are acts of war. Embargoes are immoral. Just because you can't tie deaths to it directly doesn't mean the effects of them aren't real.
In the end, it looks like Iran's message was sent and delivered. Trump found out that no amount of external direct pressure will get the Iranian government to fold.
That for all the might of the U.S. military and financial empire, its weaknesses are deep enough that even a relatively weak military and economy like Iran's can stop it all dead cold because of basic things like geography, logistics and simple human resolve.
——————————————–
Despite the fact that Washington had already sanctioned more than 80% of Iran's economy, so the notion that Ayatollah Ali Khamenei and other senior Iranian officials still have any exposure to the Western financial system is a little ridiculous, President Trump delivered on his promise to impose new sanctions on the Supreme leader and other senior Iranian officials on Monday, with Treasury Secretary Mnuchin adding that more sanctions against Foreign Minister Javad Zarif would be handed down later this week.
Though we imagine the Iranians vastly prefer the sanctions to a missile strike on Iranian soil (a strike that Trump famously speculated could involve 150 casualties), and although the threat of all-out warfare in the Middle East has been averted (at least for now), Tehran is telegraphing a message of defiance, saying the path to a diplomatic solution is now permanently closed.
President Donald Trump on Monday unveiled sanctions on Ayatollah Ali Khamenei and eight senior military commanders that deny him and his office access to financial resources. Treasury Secretary Steven Mnuchin said financial restrictions would also be introduced against Iran's Foreign Minister Javad Zarif later this week.
"The futile sanctions against the Iranian leader and the country's chief diplomat mean the permanent closure of the diplomatic path with the government of the United States," the Foreign Ministry's spokesman, Abbas Mousavi, was quoted as saying by semi-official Iranian Students News Agency. "The Trump government is in the process of destroying all the established international mechanisms for maintaining global peace and security."
Iran's declaration soured the market's mood for risk assets, and sparked a bid of safety buying. The Japanese yen rallied while Treasury yields ticked lower. S&P 500 futures declined and most Asian stock markets slipped. Asian emerging-market currencies were mixed, with several trading lower.
Iranian President Hassan Rouhani dismissed Trump's offer to talk as "a lie." And Iran's representative to the UN urged the organization to help set up regional talks, adding that Iran would refuse to meet with the US one-on-one.
"It will have an effect because it will annoy the Iranians and make negotiations hard to pull off if the supreme leader is sanctioned," said Brian O'Toole, a senior fellow at the Atlantic Council who previously worked in the U.S. Treasury Department's sanctions unit.
Khamenei, who was elected president of the newly born Republic in 1981 and later went on to become its second Supreme ruler, reportedly has possessions valued at an estimated $200 billion, according to American diplomatic personnel. Though it's unclear how much of this is exposed to sanctions.
——————————————–
RUSSIA has warned the US its build-up of weapons in Europe risks a repeat of the Cuban missile crisis – as a Moscow warship docked near Havana yesterday.
Russian Deputy Foreign Minister Sergei Ryabkov said on Monday that US plans to deploy missile systems near the Russian border risks a nuclear standoff on a par with the height of the Cold War.
Russian warship the Admiral Gorshkov arrives to the port of Havana on Monday – as Moscow warns that the world is on the brink of a repeat of the Cuban missile crisis
The Cuban missile crisis erupted in 1962 when the Soviet Union responded to a US missile deployment in Turkey by sending ballistic missiles to Cuba – just miles from the US coastline.
It sparked a tense two-week standoff that brought the world to the brink of nuclear war.
The crisis was defused when Soviet ships headed for Cuba turned back in the face of a US naval blockade.
Eventually, the Soviet Union agreed to remove its missiles from Cuba in return for the US promising not to invade Cuba.
Washington secretly said it would remove the US missiles from Turkey to avoid a repeat of the near-catastrophe.
Russia has also been fiercely critical of President Trump's recent withdrawal from the INF arms control treaty.
Mr Ryabkov said yesterday: "If things get as far as an actual deployment on the ground of these sorts of systems, then the situation won't just get more complicated, it will escalate right to the limit.
"We could find ourselves in a situation where we have a rocket crisis close not just to the crisis of the 1980s but close to the Caribbean crisis" – the Russian term for the 1962 Cuban standoff.
Russian President Vladimir Putin made similar remarks in February.
He warned that Moscow would match any US move to deploy new nuclear missiles closer to Russia by stationing its own missiles closer to the US.
Earlier that month, the United States said it would withdraw from the Intermediate-range Nuclear Forces Treaty with Russia in six months.
It would do so unless Moscow ended violations of the landmark 1987 arms control pact – although Russia denies any violations.
The warning came as one of the Russian navy's most advanced warships entered Havana's harbour on Monday.
It docked at the port used until this month by US cruise lines – with tourists seen taking photos of the imposing vessel.
The Admiral Gorshkov – which entered service last year – is armed with cruise missiles, air defence systems and other weapons.
The frigate is based at the Arctic port of Severomorsk and is part of Russia's Northern Fleet.
Cuban forces  stationed at the entrance to the Bay of Havana greeted it with a 21-gun salute – and the Gorshkov responded with its own salute.
Russia has not provided details about the purpose of its trip.
But the Kremlin has moved to bolster Russia's military capability amid tensions with the West following the annexation of Crimea in 2014.
——————————————–
Over the next several weeks, our planet will have a close encounter with the Taurid meteor swarm. It will be the closest that we have been to the center of the meteor swarm since 1975, and we won't have an encounter this close again until 2032. So for astronomers, this is a really big deal. And hopefully there will be no danger to Earth during this pass, but some scientists are absolutely convinced that the Tunguska explosion of 1908 which flattened 80 million trees in Russia was caused by an object from the Taurid meteor swarm. As you will see below, the last week of June will mark the point when we are the closest to the center of the meteor swarm, and so that will be when the risk is the greatest. According to CBS News, our planet "will approach within 30,000,000 km of the center of the Taurid swarm" by the end of this month:
This summer, Earth will approach within 30,000,000 km of the center of the Taurid swarm, the study says. That would be Earth's closest encounter with the swarm since 1975 and the best viewing opportunity we'll have until the early 2030s.
30 million kilometers may sound like a great distance, but in astronomical terms that is not very far at all, and it is important to remember that distance is measured from the exact center of the meteor swarm.
And there are some scientists that are convinced that giant rocks from this meteor swarm have been responsible for multiple "once-per-1,000-years catastrophic events on Earth" in the past. 
If you are not familiar with the Tunguska event, here is some excellent information about it from Wikipedia:
Early estimates of the energy of the air burst range from 10–15 megatons of TNT (42–63 petajoules) to 30 megatons of TNT (130 PJ),[7] depending on the exact height of burst estimated when the scaling-laws from the effects of nuclear weapons are employed.[7][8]However, modern supercomputer calculations that include the effect of the object's momentum find that more of the energy was focused downward than would be the case from a nuclear explosion and estimate that the airburst had an energy range from 3 to 5 megatons of TNT (13 to 21 PJ).[8]
The 15-megaton (Mt) estimate represents an energy about 1,000 times greater than that of the atomic bomb dropped on Hiroshima, Japan—roughly equal to that of the United States' Castle Bravo(15.2 Mt) ground-based thermonuclear detonation on 1 March 1954, and about one-third that of the Soviet Union's Tsar Bombaexplosion on Oct. 30,1961 (which, at 50 Mt, is the largest nuclear weapon ever detonated).[9]
It is estimated that the Tunguska explosion knocked down some 80 million trees over an area of 2,150 km2 (830 sq. mi.), and that the shock wave from the blast would have measured 5.0 on the Richter magnitude scale.
Of course nobody is saying that something will happen during that time.
It is simply a time when there is a heightened risk, and we should all be hoping that absolutely nothing happens.
However, we should not completely dismiss this threat either. A couple of years ago, scientists discovered a "new branch" of the meteor swarm that contains "asteroids up to 1,000 feet wide":
——————————————–
A recent display in Switzerland brought together elements of a New World Order, Idolatry, and experiments in Quantum physics.
Ten days ago, a 20 foot-tall replica of Roman Victory Arch of Palmyra was unveiled for a 12 day display in Bern, Switzerland commemorating the 70th anniversary of the Swiss Commission for the United Nations Educational, Scientific and Cultural Organization (UNESCO). 
The date seems random however June 21 is the summer solstice, a major day in the calendar for the form of idolatry which focuses on sun-worship. 
Its current location in Bern brings it to within 100 miles of The European Organization for Nuclear Research, known by the acronym CERN, which operates the largest particle physics laboratory in the world. CERN performs the most cutting edge experiments in quantum physics, some of which are quite controversial. In 2009, Sergio Bertolucci, Director for Research and Scientific Computing at CERN, briefed reporters about some of the possible implications of an experiment labeled AWAKE. He speculated that the experiment could possibly open portals into the "unknown".
"Out of this door might come something, or we might send something through it," Bertolucci was quoted as saying.
Despite being an institute dedicated to scientific research, visitors to CERN are greeted at the gate by a large statue of the Indian goddess Shiva. A gift of the Indian government, the statue is described by the institute as a metaphor comparing the cosmic dance of the Nataraj and the modern study of the 'cosmic dance' of subatomic particles. The official explanation fails to mention that in the Indian pantheon, Shiva is known as the destroyer.
It should be remembered that Palmyra, the home of the original arch for two millennia, was a major center for idolatry, specifically the worship of Ba'al, also known as Moloch. Mentioned more than 90 times in the Bible, most notably when Elijah defeated the priests of Ba'al in a contest to bring down fire from heaven to burn a sacrifice, Ba'al became the archetypical form of idol worship. Pantheistic, his adherents worshipped Mother Nature while denying the existence of a creator.
In addition to being rooted in idolatry, the recreated arch is emerging as a symbol for world government, reappearing in several venues hosting world government summits. It was erected to inaugurate the World Government Summit in Dubai in February 2017, an event that brings together leaders in business, technology, and politics from around the world. The arch was then erected in Italy in May 2017 for the G7 Summit, a meeting of the leaders of the seven largest economies in the world representing more than 64 percent of the net global wealth.
The first modern reappearance of the Arch of Palmyra was in London's Trafalgar Square in 2016, when it was erected for UNESCO World Heritage Week. The unveiling coincided with the beginning of a 13-day period known in the occult as "the Blood Sacrifice to the Beast," the most important holiday for those who worship the god Ba'al, celebrated with child sacrifice and bisexual orgies. The arch was unveiled on April 19th, the holiday of Beltane, the culmination of the 13-day period.
The IDA and UNESCO have paired up in other projects presenting symbols of idolatry. In November 2017, a statue of the pagan goddess Athena was reconstructed by the IDA and presented at an exhibit "The Spirit in the Stone," at the United Nations' headquarters in New York City. The exhibit described Athena as "synonymous with reason, refuge and the rule of law, all of the same values on which that historic institution was built," but the spear lying at the statue's feet belied her more common association as the goddess of war. Some scholars believe the Greek goddess was based on the Mesopotamian goddess al-Lat.
——————————————–
As a meteorologist in the private sector, wherein success is largely determined by forecasting skill, I cannot afford to be wrong. I was taught that studying the past helps one predict the future. This is the origin of my involvement in the climate debate, since the "worst ever" bloviating we see today can easily be challenged through examination of the past.
My politics are simple. I believe one should have as much freedom as possible to enjoy life, liberty, and pursue happiness. In my opinion, the role of government is to establish standards to maximize these freedoms. I assume no one has anything against life, liberty, and the pursuit of happiness. I also assume there is a large population of young people who are concerned about the future.
There is a striking difference between young people in this country today and the young people in the Eastern Bloc who actively worked to overthrow the communist chains that enslaved them in the 20th century. Young people 35 years ago yearned for the freedoms they saw in the West — the very ideals a growing movement in this country seeks to overturn. The US was a beacon of light to that generation, but now the same age group wishes to dim that very light.
Why do people now seek to push the West into a system in which government controls information? I believe it's because of a lack of countering information that's fair and balanced.
The issue at play is using climate as a means to an end. The crucial swing generation and those growing into it (the 6-19-year-olds of today) have only been exposed to a drumbeat meant to indoctrinate them. Indoctrination is a crucial aspect of totalitarian systems and comes about with a media working in tandem with a political agenda and an education system designed to feed one side of an issue. This is very similar to the same system that the young people in the Eastern Bloc worked so hard to get rid of, as many from those countries will tell you.
Check out this book that is being used in some elementary schools. In my opinion, it is pure indoctrination.
It was in part written by an author who wrote Do Fish Fart?
What do you say to an eight-year-old who comes home with this book?
If people knew and understood the power of the state in controlling information, they would be skeptical of what they are being told about changes in climate.
Some countering information: this chart showing the makeup of the atmosphere.
CO2 occupies 0.04 percent (.0004) of the atmosphere. Man's contribution is ¼ that, or .0001 of the atmosphere.
The U.S. contributes 15% (.000015) to that .0001. Since this has occurred in the past 45 years, the yearly contribution from the U.S. is .00000033. The average state enacting Paris-accord-type agreements contributes .0000000066. This is all to save .01°C. But as Gina McCarthy said when questioned about that figure, that's not the real value of the EPAs intention. Her exact quote from her 2015 Senate hearing (in which she did not know the percentage of CO2 in the air): "The value of this rule is not measured in [temperature reduction]. It is measured in strong domestic action, which can actually trigger global action to address what is a necessary action."
The cost of such plans has been estimated at $93 trillion over 10 years by the American Action Forum. But do people who are buying into it know that? Do they know the physical properties of CO2 that limit its effects? Dr. Will Happer, who is chairing the president's climate-change panel, certainly does, and it's the reason for his stance on CO2 as a net benefit to the planet. It's not a tipping-point prospect; instead, it's a diminishing return, similar to putting extra coats of paint on a surface — because the bands it absorbs radiation in are essentially saturated already (it's a very narrow window).
Besides, given the variation in both in the known history of the planet, can anyone tell you what the ideal planetary temperature is? Or the ideal CO2 level? The agenda means economic hardship for the U.S. I believe young people today are buying into this only because they are indoctrinated into a single way of thinking in the absence of opposing information.
When you hear only one point of view, there is plenty of reason to be skeptical, as people escaping from socialist societies will tell you.
——————————————–
After the stock market started to tank last fall, the Federal Reserve rushed in and saved the day – at least temporarily. Peter Schiff predicted this would happen. In fact, last December he said the Fed was about to initiate its last rate increase. But Peter also said the "Powell Pause" wouldn't be enough. Just a couple of weeks ago, Peter reiterated that the Fed is about to cut interest rates again.
This isn't mere speculation. Peter is basing these predictions on fundamental economic calculations. Central banks can stimulate the economy with easy money, but the boom can't last forever. In an article published on the Mises Wire, economist Thorsten Polleit explains why the Federal Reserve-induced boom will eventually get exactly what's coming to it.
The current boom is heavily built on credit. This is because in today's fiat money regime central banks, in close cooperation with commercial banks, increase the quantity of money by extending loans – loans that are not backed by 'real savings'. The artificial increase in the supply of credit pushes market interest rates downwards – that is, below the levels that would prevail had there been no artificial increase in bank credit supply.
If interest rates and returns hit rock bottom, people have little reason to save, and investors little incentive to invest. Consumption increases at the expense of savings, and capital consumption sets in. Existing capital will be used up and not replaced. 
It might take a while for people to find out that a central bank monetary policy that pushes the interest rate to ever lower levels does not bring prosperity but is very damaging, even ruinous, for the future prosperity of the commonweal.
Once investors realize that the economy is losing its strength, elevated asset prices, previously driven up by an ultra-low interest rate, will come crashing down. In the case of stocks, for instance, profit expectations are scaled back, and a downward adjustment of stock prices sets in. Falling asset prices, in general, would hit hard consumers' and corporates' balance sheets. Their equity positions and credit standing deteriorate. Malinvestment comes to the surface, and the boom is finally turning into bust.
The lesson to learn is this: The monetary policy of ever lower interest rate is not the solution to problems caused by a low interest rate policy in the first place. In the short-term, it might look promising, but it is a way towards economic destruction.
The longer the boom is kept going by central banks' ultra-low interest rate policy, the bigger will be the ensuing crisis – as the economists of the Austrian School of Economics have pointed out in great detail a long time ago. Murray N. Rothbard put it succinctly:
"It is only when bank credit expansion must finally stop or sharply slow down, either because the banks are getting shaky or because the public is getting restive at the continuing inflation, that retribution finally catches up with the boom. As soon as credit expansion stops, the piper must be paid, and the inevitable readjustments must liquidate the unsound over-investments of the boom and redirect the economy more toward consumer goods production. And, of course, the longer the boom is kept going, the greater the malinvestments that must be liquidated, and the more harrowing the readjustments that must be made."*
——————————————–
Two strong earthquakes hit Indonesia on June 24, 2019: A M7.3 and a M6.1.
The first quake struck Indonesia's Papua and has triggered a sustained swarm of moderately strong tremors that is still ongoing. The second quake hit in Indonesia's Banda Sea, but authorities said there is no tsunami threat.
The U.S. Geological Survey said the magnitude 7.3 quake was centered 129 miles below the earth's surface. Still, residents in the Australian city of Darwin, approximately 720 kilometers away (450 miles), said they could feel shaking due to the seismic activity. 
Nine News Darwin said on Twitter shaking could be felt in its studios for several minutes.
EARTH TREMOUR!: Anyone else experience the big earth tremour across the city?
Our studios here in The Gardens was rocked for several minutes
— Nine News Darwin (@9NewsDarwin) June 24, 2019
Buildings throughout the city were evacuated due to the quake.
— Nine News Darwin (@9NewsDarwin) June 24, 2019
Indonesia's geophysics agency said the deep quake didn't cause a tsunami.
The Banda Sea quake was recorded minutes after a 6.1 temblor in a thinly populated area 144 miles west of Papua province's Abepura town, at a depth of 12 miles.
This first quake created a cascade of moderately strong aftershocks that are still ongoing.
Rahmat Triyono, Indonesia's head of the earthquake and tsunami center, said the Papua quake was followed by several smaller aftershocks, but there was no immediate report of major damage or injuries.
Indonesia is prone to earthquakes and volcanic eruptions due to its location along the Pacific "Ring of Fire." A powerful Indian Ocean quake and tsunami in 2004 killed a total of 230,000 people in a dozen countries, most of them in Indonesia.
——————————————–
https://endtimeheadlines.org/2019/06/why-christians-should-not-smoke-pot/
OPINION (The Stream) – I want to share my own convictions as to why followers of Jesus should not smoke pot. I encourage you to consider them prayerfully before the Lord. First, for the sake of clarity and simplicity, I'm not addressing the issue of the medical use of marijuana, as prescribed by a responsible doctor. While it's possible these subjects are related, I'm focusing here on the recreational use of marijuana. Second, I speak from personal experience, both as a follower of Jesus and as a former pot smoker. In short, I was a heavy drug user from 1969-1971. I earned the nicknames "Drug Bear" and "Iron Man" in the process. The drugs I used included pot, hash, ups, downs, LSD, mescaline, speed, heroin, and (very briefly, right before I got saved) cocaine. Many of my friends, colleagues, and former ministry school students were drug users too, some heavily and some lightly. But we hold the same views today about Christians smoking (or ingesting) pot.

READ MORE

:
——————————————–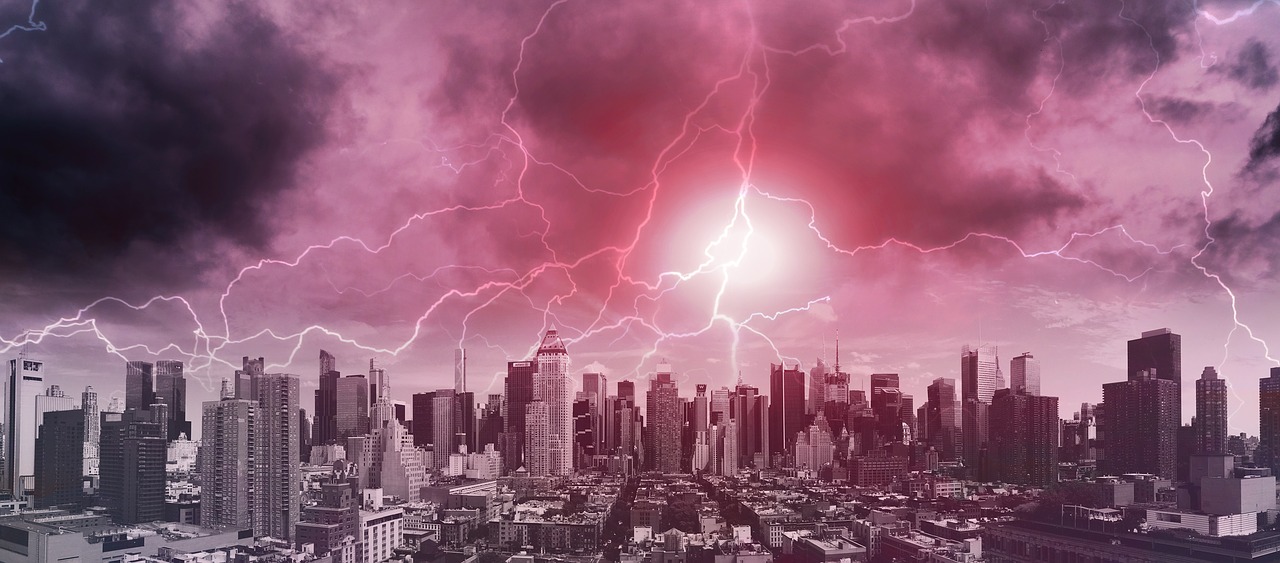 We have never seen global weather patterns go as crazy as they have so far in 2019.  Record high temperatures are being shattered all over the planet, but meanwhile some parts of the U.S. were just buried by massive amounts of snow.  The sixth largest city in India is literally running out of water due to extremely dry conditions, but in middle America it just won't stop raining. In fact, the Midwest is getting hammered by more severe storms as I write this article.  Meanwhile, Australia is being forced to import enormous amounts of wheat due to the extraordinary drought that nation is currently experiencing.  Everywhere you look around the globe we see bizarre weather extremes.  Worldwide weather patterns are shifting dramatically, and many believe that what we have witnessed so far is just the beginning. (

READ MORE…

)