Prophetic War of Gog and Magog…The Battlefield is Ready

274K subscribers
Current Events Linked To Biblical Prophecies Is

Ezekiel 38 & 39

about to be fulfilled?

Ezekiel 38:1-6
1 Now the word of the Lord came to me, saying, 2 "Son of man, set your face against Gog, of the land of Magog, the prince of Rosh, Meshech, and Tubal, and prophesy against him, 3 and say, 'Thus says the Lord God: Behold, I am against you, O Gog, the prince of Rosh, Meshech, and Tubal. 4 I will turn you around, put hooks into your jaws, and lead you out, with all your army, horses, and horsemen, all splendidly clothed, a great company with bucklers and shields, all of them handling swords. 5 Persia, Ethiopia, and Libya are with them, all of them with shield and helmet; 6 Gomer and all its troops; the house of Togarmah from the far north and all its troops—many people are with you.
————————————————–
Turkish military stations tanks and equipment at Syrian border

Turkish tanks and equipment were seen being deployed near the Turkish border town of Akcakale, where earlier in the day artillery was stationed behind earth embankments. Turkish President Recep Tayyip Erdogan said on October 7 that the United States had begun to withdraw its troops from northeastern Syria where Ankara planned to establish a security zone.

READ MORE:

https://on.rt.com/a2zg
————————————————–
U.S. threatens Turkey over Syria invasion – TV7 Israel News 08.10.19

 

Today's top stories 08.10.19; 1) Turkey launched a military offensive against northeast Syria, near the country's border with Iraq – vowing to eradicate all terror organizations operating in the area. 2) U.S. President Donald Trump warned Turkish president Recep Tayyip Erdogan not to exceed from its declared operational intensions, or else, it would suffer an American response, which Trump asserted, would lead Turkey to "an extremely decimated economy." 3) Most of the Israel's Jewish population started fasting this evening as part of the holiest Jewish day of the year, Yom Kippur, Hebrew for the day of atonement.
————————————————–
Trump threatens Turkey w/extremely decimated economy over Syria-Turkish jets strike in N.Syria

53.2K subscribers
 

You will hear the following Headlines in this Broadcast: -Trump threatens Turkey with 'extremely decimated economy' over Syria -Trump says he warned Erdogan not to hurt U.S. service members in Syria -Turkish jets strike Kurdish targets in northern Syria: reports
————————————————–
LATEST WORLD NEWS CLIPS – ARTICLES – WEDNESDAY OCTOBER 09th 2019
WE PREACH THE BLESSED HOPE FOR THE FUTURE IN JESUS CHRIST OUR SAVIOUR
1Cor. 12:3 Wherefore I give you to understand, that no man speaking by the Spirit of God calleth Jesus accursed: AND THAT NO MAN CAN SAY THAT JESUS IS THE LORD, BUT BY THE HOLY GHOST.
"Behold, I come like a thief! Blessed is he who stays awake and keeps his clothes with him, so that he may not go naked and be shamefully exposed."
Here Jesus was alluding to the fact that the Doctrine of Eternal Security WILL EXPIRE WITH THE RAPTURE
Rev. 3:10 Because thou hast kept the word of my patience, I also will keep thee from the hour of temptation, which shall come upon all the world, to try them that dwell upon the earth:
Luke 12:37 Blessed are those servants, whom the lord when he cometh shall find watching: verily I say unto you, that he shall gird himself, and make them to sit down to meat, and will come forth and serve them
SO WON'T YOU ACCEPT JESUS NOW AND BE REMOVED FROM THAT EVENT AND LIVE FOREVER WITH JESUS IN THE FAMILY OF GOD?
2 "(For he saith, I have heard thee in a time accepted, and in the day of salvation have I succoured thee: behold, now is the accepted time; behold, now is the day of salvation.)" (2nd Corinthians 2:6)
——————————————-
DAILY CHRISTIAN BIBLICAL QUESTIONS AND ANSWERS:
——————————————-
IN THE SPIRIT
QUESTION:    I've been reading your "Ask a Bible Teacher" articles for a couple of months now and want to say thank you for all the time you put into this site. I have a question that has been on my heart and mind for a while now. I've understood 'Praying in the Spirit' to be following the leading of the Holy Spirit when we pray. (I've heard it said that praying in the Spirit is also speaking in tongues, but I'm not sure that's entirely correct.) In Revelation 1:10. John says he was "in the Spirit" before hearing the loud, booming voice. Is this the same thing as praying in the Spirit? If not, what exactly does John mean when he says he was "in the Spirit"?
ANSWER:    Like you, I believe praying in the Spirit means praying according to the guidance of the Holy Spirit. It can't be praying in tongues because God understands all languages and doesn't need to be addressed in any particular one. Also, in Ephes. 6:18 Paul said we should always pray in the Spirit. If that meant praying in tongues then that would be the only way we could pray.
I do believe that sometimes the Holy Spirit intercedes for us when we don't know how to pray, but in Romans 8:26 Paul said those prayers are not expressed in words. To me that means no language is employed.
There are two popular opinions as to what John meant by saying he was "in the Spirit". One is that he was seeing a vision, and the other is that he was transported to the end of the age in what some would call an out of body experience. Either way, John was given a detailed preview of events that will transpire during Daniel's 70th Week.
SPIRIT OF GOD, OR SPIRIT OF MAN?
QUESTION:    In order for man or a creature to have life and breathe, the Lord must blow the breath of life into them, meaning He blows His Spirit into them. But in order to have eternal life and have His Spirit reside in us, we have to be Born Again. Can you explain the difference here?
ANSWER:    The Lord only blew His breath (Hebrew neshamah) into Adam, not His Spirit (Ruach Elohim). Neshamah is variously translated the breath of life (Gen 2:7) or the spirit of man (Prov. 20:27). All of Adam's offspring contain the spirit of man until they're born again. At that time the Spirit of God enters and dwells within them.(Ephes. 1:13-14)
FOR MORE INFORMATION ON THIS "IMPORTANT SUBJECT" SEE THE MAIN ARTICLE ON THIS WEB-PAGE (POSTED TODAY)
————————————————-
NEWS CLIPS OBTAINED FROM MANY SOURCES – INCLUDING

Tracking bible prophecy.org
Rapture Ready News
Prophecyupdate.Com
Main News Channels
End Times Headlines
Prophecyupdateblogspot.com
Stevequayle.com
Gracethrufaith.com
Nowtheendbegins.com
Other Christian Sites
(CLICK ON) LATEST DAILY NEWS CLIPS:
ISRAEL NEWS:
THE MIDDLE EAST PEACE PLAN IS "ANTI GOD" – (GOD WILL NOT ALLOW JERUSALEM TO BE DIVIDED).
ZECHARIAH 12:2-3
I AM GOING TO MAKE JERUSALEM A CUP THAT SENDS ALL THE SURROUNDING PEOPLES REELING … Zech. 12:2
God is in control, and He told the nations the consequences of dividing the Promised Land and declaring peace and safety on their own terms (Joel 3:1-2; I Thess. 5:3)
WORLD TERRORISM – WARS
GENERAL WORLD NEWS:
WORLD FINANCE:
Rev. 6:6 And I heard a voice in the midst of the four beasts say, A measure of wheat for a penny, and three measures of barley for a penny; and see thou hurt not the oil and the wine
MASSIVE EARTH CHANGES/EARTHQUAKES/VOLCANOES ETC:
2Chr. 7:13 If I shut up heaven that there be no rain, or if I command the locusts to devour the land, or if I send pestilence among my people;
2Chr. 7:14 If my people, which are called by my name, shall humble themselves, and pray, and seek my face, and turn from their wicked ways; then will I hear from heaven, and will forgive their sin, and will heal their land
CHRISTIAN AND RELIGIOUS WORLD NEWS:
Matt. 24:9 Then shall they deliver you up to be afflicted, and shall kill you: and ye shall be hated of all nations for my name's sake.
Matt. 24:10 And then shall many be offended, and shall betray one another, and shall hate one another
EXTRA WORLD – ALTERNATIVE NEWS:
————————————————-
WORLD – PROPHETIC NEWS ARTICLES PRESENTATION – WEDNESDAY OCTOBER 09th 2019
MIDDLE EAST AND WORLD WAR LOOMING THE BUILD UP TO PSALM 83  – ISAIAH 17 AND GOG OF MAGOG WARS EZEKIEL 38:
THE WHOLE WORLD IS UNSTABLE FINANCIALLY, POLITICALLY, PHYSICALLY, MORALLY, GODLY: – AND BECOMING MORE SO DAILY. (WE ARE IN THE BEGINNING OF SORROWS (MATT 24:8)
THE BIBLE STATES THAT IT WILL ONLY GET WORSE BEFORE THE START OF THE TRIBULATION OF MANKIND – (REVELATION 6)
Matt. 24:6 And ye shall hear of WARS AND RUMOURS OF WARS: see that ye be not troubled: for all these things must come to pass, but the end is not yet.
Matt. 24:7 FOR NATION SHALL RISE AGAINST NATION, AND KINGDOM AGAINST KINGDOM: and there shall be famines, and pestilences, and earthquakes, in divers places.
ISAIAH 17/PSALM 83:
THE DESTRUCTION OF DAMASCUS and
Muslim Countries in the Middle East will launch an attack on Israel
JEREMIAH 49:
PROPHECY OF ELAM – (Possible Attack on Iran's Nuclear Program
————————————————–
LEAVING SYRIA: A BLOW TO U.S. DETERRENCE?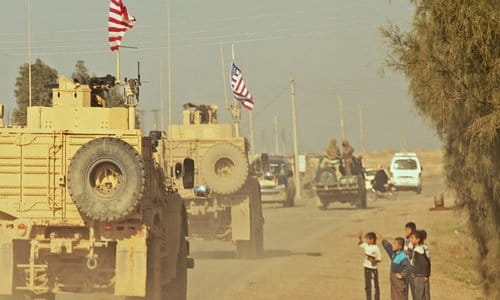 The decision by U.S. President Donald Trump to pull back troops from northern Syria in the face of a likely Turkish offensive against Kurdish forces is a blow to American deterrent power in the Middle East. It is also a move that looks set to hasten the creation of a power vacuum, which a variety of Islamists will look forward to filling.
While it's too soon to know the full impact the move will have, it raises several potential scenarios, some of which would be deeply destructive for regional security.
The Pentagon was reportedly taken by surprise by the decision. Some of the fiercest criticism to Trump's sudden move came from the president's own Republican allies and those who had worked closely with him.
Sen. Lindsay Graham (R-S.C.) blasted the decision as shortsighted, impulsive and irresponsible in its treatment of the Kurds—a loyal U.S. ally—as well as wind up being a move that will prove beneficial to ISIS and Iran, the world's foremost state-backer of terrorism.
After receiving a rare rebuke from Republican allies, Trump responded with a tweet saying he would  "obliterate" the Turkey economy if it does anything he considers to be "off limits."
Turkish President Recep Tayyip Erdoğan has been threatening to invade northern Syria in order to destroy Kurdish YPG forces, which are a central part of the Syrian Democratic Forces (SDF). The SDF has been a key U.S. partner on the ground in Syria, spearheading land operations against ISIS's caliphate, playing a key role in the caliphate's destruction and losing an estimated 11,000 fighters in the process.
Now, the SDF has been abandoned to the designs of an Islamist Turkey bent on starting a new war with the Kurds. Erdoğan wants his military to take over the SDF's area of operations—an area that includes the Al-Hawl refugee camp in northern Syria, which is crawling with ISIS loyalists, and which observers have warned would form the basis of an ISIS revival if the site stops being secured by the SDF.
Brett McGurk, a former presidential envoy who worked under Trump to help shape the campaign against ISIS in Syria, warned in a tweet on Monday that Turkey has "neither the intent, desire, nor capacity to manage 60k detainees" in Al-Hawl. "Believing otherwise is a reckless gamble with our national security," he stated.
As a result, the first two potential beneficiaries of Trump's decision are Turkey and ISIS.
A resurgent ISIS would destabilize the region, and a new Turkish-Kurdish conflict has the potential to create a new humanitarian disaster.
COUNTERING THE REGIONAL THREAT POSED BY TEHRAN
The Kurds in Syria, for their part, find themselves in the nightmare scenario of being fully abandoned to Turkey's whims and can be expected to make desperate efforts to find a new superpower friend. 
That can only be Russia, which has demonstrated full loyalty to its clients, already maintains a powerful military presence in Syria and whose regional credibility has surpassed that of the United States, which is seen to be turning inwards, disengaging from the region and even betraying allies.
This doesn't mean, however, that Russia welcomes the move, as Moscow hasn't signaled approval of a Turkish incursion into Syrian territory. Its interest is in preserving the regime sovereignty of Syrian President Bashar Assad and stabilizing the country. Turkey's plans would undermine those interests.
An additional beneficiary of the U.S. withdrawal is likely to be Iran. Iranian-backed militias are located to the south and east of Kurdish-controlled northern Syria, and these forces are likely to try to fill some of the vacuum left behind.
Iran is working to flood Syria with its proxy forces, and to build a continuous land corridor between Iraq and Syria. America's military presence in northern Syria—and the presence of pro-American Kurdish forces—helped block such efforts. Now that roadblock looks set to be lifted.
From a wider regional perspective, the Iranian regime has assessed that isolationism and adversity to risk-taking is driving Trump's agenda in the region, and it is this calculation that led the Iranians to dare strike Saudi Arabian oil facilities in September, using advanced cruise missiles and explosive drone swarms.
That attack, launched from Iranian territory according to U.S. intelligence sources, forms the most significant strike on Middle Eastern oil sites since the 1991 Gulf War and shook up the global oil market.
As the Iranians predicted, no military response followed.
These developments have the potential to embolden Iran to hasten violations of what remains of the 2015 nuclear deal and restart its nuclear program.
In light of the above, Israel's military independence and freedom of maneuver is essential. Israel must be prepared to engage an Iran that is growing in confidence, and that is increasingly willing to use its own military forces to attack Israel and Sunni Arab states.
Israel must work with pragmatic Sunni powers in the region to counter the Iranian threat, based on the assumption that Trump is interested in militarily disengaging from the Middle East.
The Israel Defense Forces is building itself up to be able to defeat any combination of  enemies, with a combination of powerful offensive and defensive capabilities. Israel is continuing to develop its multi-layered air defense system, and building up its air, sea, and land forces. 
As Iran continues to try and surround Israel with missile bases, terrorist staging areas and a variety of terror armies, Israel's ability to defend itself by itself may be put to the test in the not too distant future.
Originally published at JNS.org – reposted with permission.
————————————————–
Turkish forces reportedly began bombing Syrian Kurd positions in north-east Syria on Monday evening, a day after the White House announced that US forces would be pulling out of the area.
The Syrian Arab News Agency said that Turkey hit positions of the Syrian Democratic Forces, a Kurdish militia that allied with US forces against the Islamic State group in Syria.
Turkish President Recep Tayyip Erdogan has threatened for months to launch a military operation across the border. He views the Syria Kurdish forces as a threat to his country as Ankara has struggled with a Kurdish insurgency within Turkey.
Republicans and Democrats have long warned that allowing a Turkish attack could lead to a massacre of the Kurds and send a troubling message to American allies across the globe.
Several of US President Donald Trump's closest allies on Capitol Hill voiced similar concerns Monday, with Republican South Carolina Senator Lindsey Graham warning the US withdrawal would also make the situation dangerous for Israel.
"The most probable outcome of this impulsive decision is to ensure Iran's domination of Syria," Graham tweeted. "The US now has no leverage and Syria will eventually become a nightmare for Israel."
Earlier, Graham said he will call on Congress to reverse the sudden decision to withdraw American forces from positions along or near Turkey's border with Syria.
MK Naftali Bennett of the right-wing Yamina alliance said Monday night that the assault on the Kurds was a sign that Israel could only rely on itself when it came to its security.
At this time we, Israelis, pray for the Kurd People who are under a brutal Turkish attack. 
The lesson for Israel is simple: 
Israel will ALWAYS defend itself by itself. 
The Jewish State will never put its fate in the hands of others, including our great friend, the USA.
— Naftali Bennett בנט (@naftalibennett) October 7, 2019
On Sunday night, the White House said US forces in northeastern Syria will step aside and clear the way for an expected Turkish assault — essentially abandoning Kurdish fighters who fought alongside American forces in the years-long battle to defeat the Islamic State group.
Trump defended his decision on Monday, saying that he "was elected on getting out of these ridiculous endless wars." If Turkey were to do anything "off limits," he said, he would consequence the country harshly.
"As I have stated strongly before, and just to reiterate, if Turkey does anything that I, in my great and unmatched wisdom, consider to be off limits, I will totally destroy and obliterate the Economy of Turkey (I've done before!)," he tweeted. "They must, with Europe and others, watch over the captured ISIS fighters and families."
——————————————–
Iran could use a combination of cruise missiles and advanced drones to attack Israel, in a manner similar to the way it attacked the Saudi oil fields last month, Absorption Minister Yoav Galant told Army Radio.
A Major-General (Res.), Galant was one of a number of Israel's security cabinet members who took to the airwaves this week  to discuss the threat from Iran, in the aftermath of Sunday's security cabinet meeting that dealt with upgrading Israel's aerial defense system so that it could better combat such an attack.
Galant said he would not speculate on the likelihood of such an attack, but he noted that if Iran could "shoot in one direction [at Saudi Arabia] from hundreds of kilometers away" it could also "shoot in another direction [at Israel] from hundreds of kilometers away.
"We are looking at what is happening around us," he continued. 
Since May Iran has been increasing its hostile activity in the region, including an unprecedented attack on September 14 on the Saudi oil fields that involved the coordination of dozens of projectiles, missiles and drones, Galant explained. 
"Iran is not a theoretical enemy," Galant said, explaining that its regime has repeatedly threatened to destroy Israel. 
Iran has denied attacking Saudi Arabia. But Israel, the United States, Saudi Arabia, France and Germany hold that Iran was behind the attack. This past summer, Israel said it thwarted a potential Iranian drone attack against the Golan Heights.  
Iranian threats against Israel should be taken very seriously, said Galant, who explained that the attack on Saudi Arabia relied on low flying projectiles that went undetected and represented a new phase of warfare in the region.
Israel is not Saudi Arabia and its military is capable of handling such an attack, but it is important to be alert and prepared, he said.
Former Defense Minister Moshe Ya'alon, who is a senior member of the Blue and White party, told Army Radio the attack on the Saudi oil fields was unusual, but did not reveal anything new about Iran's military capabilities.
"I am well acquainted with the Iranian threat, there has been nothing surprising," Ya'alon said. "It is true that there is an increase in Iranian activity against the US and the Saudis, either directly or through proxies."
Ya'alon is not a member of the security council.
Israel is capable of defending itself, but Iran appears willing to increasingly take military risks, HaNegbi said. It points the possibility that Iran is losing control or at least its sense of caution. The Saudi attack is particularly relevant to Israel because of Iran's previous attempt to use drones against Israel, he added. 
Foreign Minister Yisrael Katz told Kan Radio the Iranian attack on the Saudi oil field crossed a line. 
"'We are the only ones acting against Iran to protect ourselves," he said. "When we cross the door of the cabinet meeting, we leave the politics outside."
——————————————–
Israel's defense establishment is analyzing last month's strike on Saudi Arabian oil facilities, which is being blamed on Iran, to learn how to protect the country from a possible similar assault, Hebrew media reported Monday.
The September 14 combined drone and cruise missile barrage on two facilities knocked out half of the kingdom's oil production, and impressed Israeli analysts in that it succeeded in penetrating Saudi defenses, which include the Patriot air defense system that Israel also uses, Channel 13 news reported.
Although Yemen's Iranian-backed Houthi rebels claimed responsibility, the US, Britain, France, Germany, and Saudi Arabia have accused Iran of being behind the attack. Tehran denies the allegation.
A senior officer in the IDF's Military Intelligence unit, who could only be identified by the first letter of his Hebrew name, 'Yud,' told Channel 13 that the Iranians showed an impressive ability in hitting Saudi Arabia.
"They get a high mark, too high," Yud said of the Iranian attack, but stressed that Tehran would "absolutely" not succeed in launching a similar assault on Israel.
Israel, he said, is assessing the threat in "a very informed and very balanced way."
"The army is prepared for any developing scenarios in the northern arena," Yud continued and noted that that included countering a possible barrage of cruise missiles and drones.
On Monday, IDF chief Aviv Kohavi warned that any attack on the country would be met with an aggressive response.
"We will not allow an attack on Israel and if it happens we will respond forcefully," Kohavi said at a memorial service for fallen paratroopers. "We are keeping our eyes open, having daily situation assessments, and taking professional decisions that lead to attacks and thwarting of threats, alongside maintaining balance."
Channel 12 news reported that defense officials who have studied the weapons used in the attack on the Saudi facilities concluded that a similar assault by Iran on Israel would likely be launched from western Iraq, where there is a strong presence of Iran-back militias.
Unlike ballistic missiles, which usually fly through a high arc on the way to the target, cruise missiles and drones fly at low altitude, making them harder to detect.
Israel's defenses against a missile attack, and in particular a cruise missile attack, begin with a network of radar systems around the country to detect an incoming threat. In addition, Israel has begun deploying the David's Sling system, which was designed to intercept ballistic and cruise missiles at ranges of 40 to 300 kilometers.
Several David Sling batteries are already deployed by the air force. Another system, Barak 8, provides maritime protection for Israel's natural gas rigs in the Mediterranean Sea.
——————————————–
The Yom Kippur Eve message broadcast by IDF Chief Lt. Gen. Aviv Kochavi held the key to Israel's intention: "We will not let harm come to Israel and if it does, we shall respond with power." This shorthand phrasing meant that if, on the 66th anniversary of the grim 1973 war, Iran's leaders decide on another surprise attack on Israel, like the Sept. 14 cruise missile-drone assault on Saudi oil facilities, this country, unlike the US and Saudis, will hit back at strategic targets on Iranian soil. 
And if the attacks come from Hizballah in Lebanon or Shiite militias in Iraq, now massively armed by Iran with ballistic missiles and air defense systems, then Israel will direct its counter-offensive at those sources.
Kochavi's words were carefully chosen. He did not say "all our power," only "power" – thereby leaving the IDF with the option of follow-up counter-operations.
He went on to say: "We have seven eyes open, conduct day-to-day situation assessments and make professional and responsible decisions with regard to offensive action for preempting threats, while also preserving balance."  The chief of staff was making it clear that no movement or military preparation across a vast swath of terrain in Iran, Iraq, Syria and Lebanon is lost on Israeli watchers, in the determination not to be caught off-guard like the US, Saudi Arabia and Israel itself were on Sept. 14.
DEBKAfile's military and intelligence source stress that the IDF is now facing its most challenging mission. How to overcome the failure of a single US or Israeli radar beaming on Iran, whether ground-, ship-, air or satellite-based, to pick up on the preparations to shoot missiles against Saudi oil facilities, even after they were already airborne. No one in the region noticed anything amiss until Iran's missiles and drones actually exploded on their Saudi targets, hitting them with exceptional accuracy.
It must be assumed that with all the precautions outlined by the chief of staff, neither Israel nor the United States has unraveled the riddle of how the Iranians managed to bamboozle all the most advanced regional and local defense systems. When Gen. Kochavi said that Israel is taking professional and responsible decisions with regard to an offensive, this indicated that, in the absence of answers to the riddle, Israel has chosen the tactic of an on-the-spot offensive response against the suspected aggressor.
Away from the public eye, Israeli and Iran are using all their brainpower in a covert mind and cyber contest. The IDF cannot promise at this stage, however, to avoid being caught out by Iran or be sure of pre-empting a surprise attack.
——————————————–
Deterring regional adversaries from threatening Iran is the primary reason Tehran has amassed the largest ballistic missile forces in the Middle East. The missile program actually began under the Shah, but it was accelerated during the Iran-Iraq War in order to threaten Saddam Hussein with strikes deep in Iraqi territory. Since then, Iran has worked with countries like Libya, North Korea and China in order to develop a large and diverse arsenal of ballistic and cruise missiles that form one part of its three-leg deterrent strategy. With Iran now using missiles in conflict, it's worth taking a closer look at the weapons in its arsenal.
The backbone of Iran's missile forces are the Shahab-series of liquid-fueled (mostly) short-range ballistic missiles (SRBM). There are three variants of the missile: The Shahab-1, Shahab-2 and Shahab-3. The Shahab-1 was the first missile Iran acquired and is based on the Soviet Scud-B missile. Iran reportedly purchased these initially from Libya and possibly Syria, but North Korea has been its main supplier. The Shab-1 has a reported range between 285–330 kilometers, and can carry a warhead of around one thousand kilograms. Iran is believed to have three hundred Shahab-1 rockets.
Later Iran acquired Shahab-2 missiles, likely from North Korea. This missile is based on the Scud-C and has a range of five hundred kilometers with a payload capacity of 770 kilograms. Iran first began testing the Shahab-2 in 1998, and it has been operational since at least 2004. Like the Shahab-1, the Shahab-2 is road-mobile, however, the Congressional Research Service has noted that: "Wartime experiences, such as in Iraq, show these missiles tend to operate within a radius of about 100 kilometers or less from their bases because of the need to ensure operational security and to be able to maintain key logistics support." Tehran only purchased between 100–170 Shahab-2s from North Korea, but can now produce them indigenously (although it relies on some imported parts).
Most importantly is the Shahab-3, also a liquid-fueled, road-mobile missile. The Shahab-3 is the first medium-range ballistic missile Iran acquired, with a likely range of between 1,000-1,300 kilometers depending on the size of the payload. The payloads themselves are said to weigh between between 760 and 1,200 kilograms. The Shahab-3 is widely believed to be based on North Korea's No Dong-1 missile, which itself likely relied heavily on Soviet technology. Unlike the other Shahab-variants, the Shahab-3 is a two-stage missile with an engine and separate reentry vehicle.
They do have an improved range of somewhere between 1,500–1,800 kilometers, and perhaps as high as 2,500 kilometers.
The Fateh-series missiles are the solid-fueled counterparts of Shahab missiles. Like the Shahab-1 and Shahab-2, the Fateh-110 and Faeth-331 are short-range and road-mobile. The Fateh-110 is a single-stage missile with a range of 210 kilometers.
The Fateh-313 extends the range of the Fateh-110 to roughly five hundred kilometers, and also has other upgrades such as greater accuracy. It is believed to have entered into service in 2015. The U.S. Treasury has accused Chinese companies of aiding Iran's development of the Fateh series.
Last year, Iran unveiled a new part of the Fateh family, called the Zolfaghar. When Iran first revealed the missile, Defense Minister Hossein Dehghan claimed it had a range of seven hundred kilometers
Fars News Agency, which is close to the IRGC, reported that the Zolfaghar "is capable of carrying Multiple Reentry Vehicle (MRV) payloads,"
Last but not least, Iran has developed an anti-ship ballistic missile to enhance its anti-access/area denial strategy against the U.S. military in the Persian Gulf. Appropriately enough, Iran named this missile Khalij Fars (Persian Gulf). Based off of the Fateh-110, the Khalij Fars was first tested in early 2011, and coincided with Iran announcing the completion of a long-range, passive radar covering a 1,100 kilometer-radius. Later that year Iran announced that the missile had entered mass production. In tests since that time Iran has claimed, rather implausibly, the missile registered a 100 percent success rate in hitting ship-like platforms positioned in the Persian Gulf. According to Iranianmedia outlets, "the supersonic projectile, which carries a 650-kilogram warhead, is immune to interception and features high-precision systems." An Iranian general has bragged in 2013, "Today, Iran has missiles that can crush U.S. warships like a can and send them deep into water." Iran has also unveiled two variants of the Khalij Fars: the passive radar-guided Hormuz-1 and the active radar-guided Hormuz-2.
This is hardly a comprehensive list of Iran's missile arsenal, which also includes a number of cruise missiles. Still, it provides readers with a basic overview of one of the most lethal capabilities of the IRGC. Ballistic missiles are also the most blunt prong of Iran's deterrent strategy, which also includes the use of proxies and asymmetric naval warfare. Still, it is certainly something that U.S. Central Command has to plan for, especially as Iran and the United States come closer to fighting directly in the Syrian Civil War.
——————————————–
President of Iran Hassan Rouhani threatened to close the Strait of Hormuz in response to potential sanctions that could be levied upon Iranian oil exports, threats which were echoed by the Islamic Revolutionary Guard Corps (IRGC). 
President Donald Trump has given countries until November 4, 2018, to stop importing petroleum from Iran. This wide-scale ban is part of a new campaign of confrontation and pressure against the Islamic Republic. This demand comes on the heels of the U.S. departure from the Joint Comprehensive Plan of Action (JCPOA), also known as the Iran nuclear deal, which was signed in 2015.
During negotiations, the JCPOA was marketed as the only option for curtailing Iran's nuclear program short of war. Supporters of the deal routinely cited an increased risk of war in their arguments against exiting the deal and Rouhani's statement, on the surface, appears to confirm such concerns. But how seriously should these threats be taken?
Iran threatening to close the Strait of Hormuz is nothing new. In fact, as recently as 2012, the Obama administration had its own confrontation with Iran over the latter's nuclear program. Iran threatened to close the Strait and carried out military exercises in the area, drawing a major United States, British, and French deployment in response. But a year later, both sides resorted to negotiations that led to the JCPOA.
Eighty-five percent of Iran's imports come through the strait, and the oil exports so crucial to the Iranian government's solvency mostly flow out of it. Iran would be cutting off its own lifeline if it closed the strait, and it would have to live on its already dwindling currency reserves. Iran would also be inviting attacks on its own oil facilities by vengeful neighbors, and it would isolate itself internationally.
So, in contemplating any Strait of Hormuz closure scenario, it should immediately be noted such a move by Iran amounts to one of desperation, employed only in a situation in which Tehran sees no other way out of its predicament. Therefore, a Strait closure is unlikely, the United States is well-aware of this, and the Iranian leadership probably realizes Washington can call its bluff any time. So why does Tehran continue to make such threats?
By threatening to close the vital waterway linking the oil-rich Persian Gulf with the world, through which approximately a third of the world's petroleum is ferried, Iran stokes fears of war and economic crisis. This not only raises gas prices in anticipation of supply disruptions, but it also influences world opinion towards the direction of de-escalation, which would pressure the United States to back away from its own red lines. Given the number of countries that rely on Middle Eastern oil, including that of Iran, Tehran can craft a damning narrative that shows that the United States is generating a crisis to the world's detriment.
Iran's closure of the Strait would not involve employing its naval forces to physically occupy the waterways in a conventional sense. Rather, it would make the Strait impassable utilizing an Anti-Access/Area-Denial strategy (A2/AD) strategy. For Iran, mines would form the centerpiece of this strategy to turn the choke point into a no-go zone. Afterwards, it can use land-based anti-ship missiles (ASMs) to prevent clearance operations or to directly target enemy warships and civilian shipping. Should Iranian leadership deem it necessary to deploy naval forces, the IRGC possesses a large fleet of small fast-attack craft. Though lightly armed, the craft can prove a menace to conventional warships, via the use of "swarming" tactics to overwhelm adversaries and employ "hit-and-run" attacks that are notoriously difficult to counter. On a higher level, Iran could target United States and allied military facilities in the region or even civilian population centers with ballistic missiles as a means of deterrence.
——————————————–
RUSSIA CONTINUES TO ESTABLISH MILITARY DOMINANCE IN ARCTIC REGION: NOW INSTALLING NEW MISSILE WARNING SYSTEMS
In a continuing story from last month, Russia continues to establish military dominance in the Arctic region, where $35 trillion worth of natural resources could be hiding underneath the ocean floor. 
Two new early warning radar systems will be operational in northern Russia by 2022, the Ministry of Defence of the Russian Federation said, also reported by Sputnik News.
The defense Ministry said the Voronezh radar system would be installed in the Komi Republic and the Murmansk region in northern Russia. The radar systems are expected to become operational by 2022, will monitor Arctic airspace for ballistic missile attacks, and monitor aircraft in the region.
"Work continues on the construction of new radar stations for the missile early warning network in the Komi Republic and the Murmansk region. These works are planned to be completed in 2022," the ministry said.
The radar systems have a range of 3,700 miles, enough distance to monitor planes in parts of Alaska. 
Russia already has seven Voronezh radar systems in operation. By 2022, there could be as many as 9 to 11 across the country.
The Arctic is home to at least 20-25% of the world's untapped fossil-fuel resources, along with minerals, including gold, silver, diamond, copper, titanium, graphite, uranium, and other rare earth minerals.
Russia is aggressively militarizing the Arctic ahead of the next global military conflict that could involve countries fighting over Arctic resources. The first country to secure dominance in the Arctic could be the next global superpower.
——————————————–
It was a mere tropical storm less than 24 hours ago but it has now exploded into Super Typhoon Hagibis with sustained winds of almost 200 km/h, with gusts up to 232 km/h and it is strengthening with wind gusts expected to reach an incredible 306 km/h by tomorrow, the 8th of October.

According to Weather news, Hagibis's projected path will threaten Japan next weekend. After passing the Northern Marianas, Hagibis is expected to intensify by mid- to late week over the Philippine Sea. Super typhoons are tropical cyclones in the Western Pacific Ocean with winds of at least 150 mph, equivalent to at least a higher-end Category 4 hurricane. They're most common in a zone of the Western Pacific Ocean between Guam, the Philippines, Taiwan and Japan known as "Typhoon Alley." 
Later in the week ahead, Hagibis should turn northwest, then northward. As is typically the case, the timing and sharpness of that curl will be key in determining where the most serious impacts will be. It's too soon to determine which parts of Japan may be impacted next weekend, but areas from the Ryukyu Islands, including Okinawa, to the main islands of Japan, should monitor the forecast closely. We also can't rule out at least peripheral impacts in northern Taiwan, eastern China or South Korea from Hagibis.
The Western Pacific Ocean is the most active basin for tropical cyclones on Earth. Hagibis is the 19th named storm of the year in the Western Pacific Ocean, according to Digital Typhoon. From 1981-2010, an average of 26 Western Pacific named storms formed each year, 17 of which became typhoons – more than double the average of Atlantic Basin named storms (12) and hurricanes (6). Since these Western Pacific systems can form any time of year, there really is no season.
Typhoon Hagibis in Himawari-8 images at 6:30 UTC today, October 7th.
——————————————–
Our story could have ended very differently.  If America had embraced the truth, that would have put us on a far different road than the one we are on today.  Instead, we are steamrolling toward oblivion, and only a small handful of brave watchmen are even warning about the ominous fate that lies directly ahead of us.  We live at a time when "evil" is called "good" and "good" is called "evil", and just about every form of human degradation that you can possibly imagine is absolutely exploding in our society.  For years I have been warning that if we stay on the path that we are currently on, there is no future for America.  I think that a lot of people assumed that I was exaggerating, but I wasn't.  Other societies throughout human history have believed that they could stay ahead of the consequences of their evil ways, but of course the truth is that justice is a relentless predator.  We have completely rejected all of the values that this nation was founded upon, we have embraced wickedness on an industrial scale, and the blood of millions upon millions of our victims cries out to us from the ground.  And those that would dare to warn us to turn from our evil ways are some of the most hated members of our entire society. (READ MORE…)
——————————————–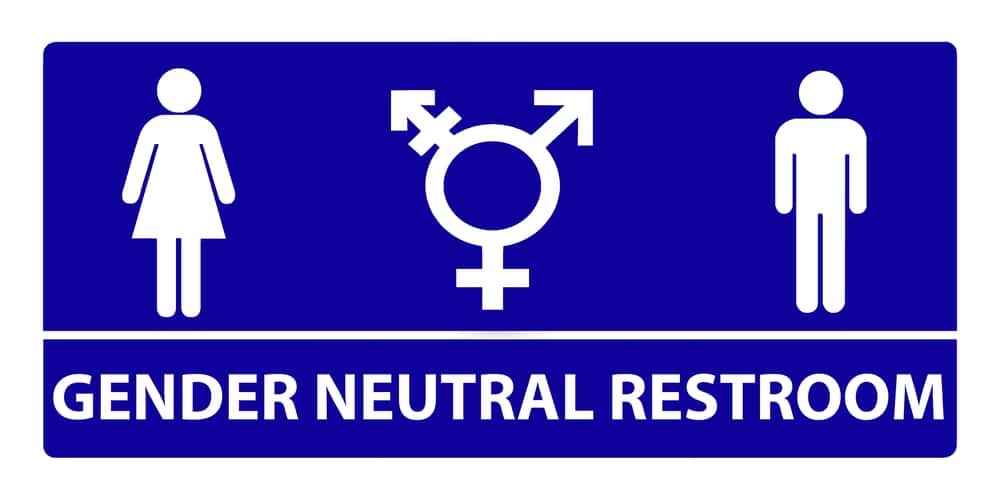 OPINION (CBN) – Parents and teachers in the United Kingdom are warning school administrators that gender-neutral toilets in schools have left many girls feeling unsafe and are putting their health at risk.  Girls who are menstruating are so anxious about sharing facilities with boys that some are staying at home for fear of being made to feel 'period shame' by boys according to the Daily Mail.  A growing number of UK primary and secondary schools are in the process of installing unisex toilets.
——————————————–
IT'S ON: THE DEEP STATE PLOT TO INSTALL HILLARY CLINTON AS PRESIDENT THIS YEAR, BYPASSING ELECTIONS ALTOGETHER
The deep state Democrats (now a monolithic terrorist network that's trying to take down America) have a plan in place to install Hillary Clinton as President of the United States before the end of this year.
Full details of the plan are explained in the video below. Here's the summary of the steps the deep state Democrats hope to achieve:
Step 1) Fake an impeachment of President Trump and whip up media hysteria to gaslight the entire nation into thinking Trump is being impeached when it's all an act (with no real vote in the House, no legal bearing and no legitimacy).
Step 2) Stage an arrest of President Trump, V.P. Mike Pence and his Cabinet members for CNN's cameras to create the visual impression that Trump is guilty of something. After all, why is he in handcuffs? (Everything with the Democrats is theater. Everything is staged.)
Step 3) Swear in Nancy Pelosi as the President, since she's next in line (as Speaker of the House).
Step 4) Nancy Pelosi appoints Hillary Clinton as her Vice President.
Step 5) Nancy Pelosi resigns as President, making the V.P. (now Hillary Clinton) the President.
Step 6) Hillary Clinton then appoints a new Vice President, perhaps John Brennan, to strengthen the deep state spooks in her administration.
From that point on, the mass arrest and executions of all Trump supporters gets authorized by "President Hillary," and all businesses or individuals who do not worship the authoritarian Clinton police state will be literally imprisoned in gulags or executed by Clinton's death squads (which already have plenty of experience from Bill Clinton's Arkansas days).
This is how it can all be accomplished before the end of this year, if the Democrats manage to succeed in their devious plans.
See the full discussion of this plan in today's Counterthink / Brighteon.com video:
What the Democrats are forgetting…
Of course, the Democrats are forgetting hugely important things that will prevent their plan from succeeding:
Trump is the Commander in Chief and can order the military police to arrest deep state traitors and hold them for military tribunals.

The U.S. Supreme Court now leans conservative and would likely hold emergency hearings on any such attempt by Democrats.

Tens of millions of (armed) Americans simply won't put up with a political coup run by deep state DEMONrats.

Over one million pro-Trump bikers, truckers and trade workers would probably march on Washington D.C. and flat-out engage in citizens' arrests of Democrats and their deep state traitors.

Millions of U.S. military veterans and former law enforcement officers would also descend upon Washington in defense of our President.

The Second Amendment was created precisely for the purpose of allowing an armed citizenry to engage and defeat a tyrannical government that abuses the rule of law.
The deep state is overreaching, but because they exist in an artificial bubble of media disinformation, they are vastly underestimating the backlash that will spontaneously erupt if they take out President Trump.
Millions of Americans understand that any attempt to impeach Trump is itself an activation moment for an organic uprising that will defend our republic and defeat the deep state Democrats.
BE PREPARED, BECAUSE THE DEMOCRATS ARE DESPERATE AND HAVE REACHED THE POINT WHERE THEY WILL TRY ANYTHING.