God is SHAKING the WORLD!

295K subscribers
Please Help Support This Ministry:

https://www.paypal.me/watchman1963

Cash App: $watchman1963 Please subscribe to my backup channel:

https://www.youtube.com/channel/UC4nc…

Current Events Linked To Biblical Prophecies. Everything is unfolding just as the bible foretold. Wars, Volcanic Eruptions, Earthquakes, Extreme Weather, Christian Persecution, Violence and more!
———————————————–
U.S. committed to Israel' QME; UNGA Summit mirrors Mid-East complexities – TV7 Israel News 23.09.20

TV7 Israel News

Today's top stories 23.09.20; 1) The U.S. Administration remains committed to the security of the State of Israel, considering it to be "the United States' most important strategic partners in the Middle East." 2) Israeli Prime Minister Benjamin Netanyahu held a phone conversation with Bahraini Crown Prince Salman bin Hamad al Khalifa – during which the two leaders discussed ways to quickly capitalize on the Abraham Accords. 3) Egypt vows to drive out Turkey from its western-neighbor' Libya.
———————————————–
Israel Hits New Record-High with 6,923 New COVID-19 Cases in 24hrs

125K subscribers
———————————————–
Prophecy Update – How Israel Sees It

185K subscribers
Prophecy Update – How Israel Sees It Pastor Tom Hughes and David Tal
———————————————–
What Really Matters Now – (PASTOR J.D.FARAG)

185K subscribers
What Really Matters Now – 1 Timothy 4:7-16 Pastor JD talks about revisiting and re-prioritizing our lives concerning what really matters with everything that's happening in the world in this last hour of human history. Connect with Pastor J.D. Farag on Social Media to stay updated on his latest Bible Prophecy teachings and End Times-related news.
———————————————–
The Ministries of the Holy Spirit: The Results of Spirit-Filling

44.6K subscribers
We study the many ministries of the Holy Spirit in relation to unbelievers and believers.
–———————————————–
LATEST NEWS CLIPS – ARTICLES (24th SEPTEMBER 2020)
—————————————————
(THIS IS THE WORLD'S CURRENT TIMELINE)
Matt. 24:6 And ye shall hear of wars and rumours of wars: see that ye be not troubled: for all these things must come to pass, but the end is not yet.
Matt. 24:7 For nation shall rise against nation, and kingdom against kingdom: and there shall be famines, and pestilences, and earthquakes, in divers places.
Matt. 24:8 All these are the beginning of sorrows.
Matt. 24:9 Then shall they deliver you up to be afflicted, and shall kill you: and ye shall be hated of all nations for my name's sake.
Luke 12:40 Be ye therefore ready also: for the Son of man cometh at an hour when ye think not
—————————————–
THIS IS THE WORLD'S VERY NEAR FUTURE:
Matt. 24:21 For then shall be great tribulation, such as was not since the beginning of the world to this time, no, nor ever shall be
—————————————————
WE PREACH THE BLESSED HOPE FOR THE FUTURE IN JESUS CHRIST OUR SAVIOUR
1Cor. 12:3 Wherefore I give you to understand, that no man speaking by the Spirit of God calleth Jesus accursed: AND THAT NO MAN CAN SAY THAT JESUS IS THE LORD, BUT BY THE HOLY GHOST.
"Behold, I come like a thief! Blessed is he who stays awake and keeps his clothes with him, so that he may not go naked and be shamefully exposed."
"And you know what is restraining him now so that he may be revealed in his time. For the mystery of lawlessness is already at work. Only he who now restrains it will do so until he is out of the way."
REV. 14:12
Here Jesus was alluding to the fact that the Doctrine of Eternal Security WILL EXPIRE WITH THE RAPTURE OF THE CHURCH
Luke 12:37 Blessed are those servants, whom the lord when he cometh shall find watching: verily I say unto you, that he shall gird himself, and make them to sit down to meat, and will come forth and serve them
SO WON'T YOU ACCEPT JESUS NOW AND BE REMOVED FROM THAT EVENT  (OF TRIBULATION) AND LIVE FOREVER WITH JESUS IN THE FAMILY OF GOD?
2 "(For he saith, I have heard thee in a time accepted, and in the day of salvation have I succoured thee: behold, now is the accepted time; behold, now is the day of salvation.)" (2nd Corinthians 2:6)
—————————————————
DAILY CHRISTIAN BIBLICAL QUESTIONS AND ANSWERS:
—————————————————
CAN WE CONTINUE SINNING (AS CHRISTIANS) AND STILL BE RAPTURED AND GO TO HEAVEN)
He Who Was Without Sin Became Sin
Https://Gracethrufaith.Com/Ask-A-Bible-Teacher/He-Who-Was-Without-Sin-Became-Sin/
QUESTION:    We know Jesus was sinless, but when he was on the cross he cried out "My God, My God why have you forsaken me?" It was at the moment when he was bearing our sins. However, he himself did not become sinful because of them, so why did God turn away from Him at that time?
ANSWER:    2 Cor 5:21 says, "God made Him who had no sin to be sin for us, that in Him we might become the righteousness of God."
During the time He was on the cross Jesus did more than just take our place and pay the penalty that was due us. This verse tells us He literally became sin, and Habakkuk 1:13 tells us that God's eyes are too pure to look upon sin. That's why He had to turn away, and leave His Son alone there.
By the way, this is the only part of His ordeal Jesus was not able to bear in silence. He didn't make a sound when He was unjustly accused, or when He was beaten, or even when He was nailed to the cross. But had never been separated from His father before, and that pain was too great for Him to endure quietly.
The fact that Jesus came out of the tomb and ascended into Heaven to sit at the right hand of God is our proof that His death paid the price for all of our sins. If even one sin remained unpaid, God would not be able to tolerate Jesus in His presence, so He would still be in the grave and you and I would be hopelessly lost. That's why in Romans 10:9 Paul said that one requirement of salvation is that we believe in our heart that God raised Jesus from the dead. It's our proof that His death was sufficient. Because He lives, so will we.
Continuing To Sin
https://gracethrufaith.com/ask-a-bible-teacher/continuing-sin/
QUESTION:

    Re: 1 John 3:6-10. The Bible speaks clearly here that if a person continues to sin after having obviously made a genuine profession of faith and demonstrated it for years and who is deeply spiritual, that he is lost. How can that be since the person's prior walk demonstrated very clearly that he was saved. In fact in spite of sexual immorality the person continues to preach the clear gospel. But since he keeps on sinning this passage says he has never known Christ and the man is positive that he has known him.
ANSWER:    I don't know if you've given me a hypothetical situation or not, but here's what I do know.
The Bible says our inheritance (eternal life) was guaranteed when we believed, represented by the seal of the Holy Spirit (2 Cor. 1:21-22, 2 Cor, 5:5, Ephes. 1:13-14, Ephes. 4:30). It says the Lord has promised not to lose any of us (John 6:37-40) that no one can take us out of His hands (John 10:27-30), or separate us from His love (Romans 8:38-39).
Paul and John were both writing under the inspiration of the Holy Spirit. There-fore the only way they could avoid contradicting each other is if they both believed that when we're saved the Lord no longer attributes our sin to us but to the sin that dwells within us. This was Paul's point in Romans 7:14-20.
This is also the only way 1 John 3:9 can be true ;
No one who is born of God will continue to sin, because God's seed remains in him; he cannot go on sinning, because he has been born of God.
EVERY BORN AGAIN BELIEVER STILL SINS, and will continue to do so until he or she dies or is perfected in the rapture.
Besetting Sin Or Practicing Sin?
https://gracethrufaith.com/ask-a-bible-teacher/besetting-sin-or-practicing-sin/
QUESTION:

    If one has a bad habit (tobacco) and has the habit from before they are saved to while they are saved, it is a besetting sin or is it practicing Sin? Regardless, I'm OSAS since day one and more secure with the help of your answers to questions in the past. I love God's Word and love telling people about the Lord when I get the chance and look forward to His return, my conscience is sharp when I know I've hurt someone or done wrong. It sometimes feels as if I'm not changing much though. How can I tell that God is still making me holy (sanctified)?
ANSWER:    If a person truly wants to stop doing something and has prayed for the power, but can't stop for very long, it's a besetting sin. If they enjoy it and don't really want to stop, it's a practicing sin. Either way, the inability or unwillingness to stop will not endanger a person's salvation. And even though it's a nasty habit with potentially serious health consequences, there's some doubt as to whether smoking is a sin or not. Personally, I don't think it is.
Sanctification is an ongoing process that will only be complete in the Rapture/Resurrection. You can tell it's working if you're growing closer to God in your heart.
Besetting Sin Follow Up
https://gracethrufaith.com/ask-a-bible-teacher/besetting-sin-follow-up/
QUESTION:

    I read your answer to Besetting Sin. I thought that when we are born-again, we are a new creation with new desires. So if they keep on living in sin (like pornography), then their desires didn't really change. Passages about good trees must bear good fruit because good trees cannot bear bad fruit jumps to my mind.
I'm not saying that we won't sin, it's just that we wouldn't dive into sin or live in sin (like in a homosexual relationship). So if someone does behave like that, isn't it justified to question his salvation in the first place? I do believe in eternal security, it's just the question of whether or not they were saved in the first place.
ANSWER:    We make a big mistake in judging a person only by his greatest failure. Many of these public figures lived lives filled with great contributions to the Kingdom before they fell. However, they also allowed the devil to get a foothold in their lives. As they continued to do great things, they also continued to flirt with certain sins. At some point the devil's foothold became a stronghold, a mighty fortress able to sustain powerful attempts to destroy it. Finally, the devil defeated them in an effort to nullify their great works.
My studies in behavioural psychology (informal, no degree) cause me to suspect that at the core of their belief system, these people held a subconscious conviction that they didn't deserve the accolades they were receiving, and as they became more famous they experienced more pressure to prove themselves unworthy. The enemy uses vulnerabilities like this to great advantage.
All of us continue to sin after being saved, and we all have favourite sins we refuse to give up. For most of us it never becomes a public matter because most of us never have the kind of influence that draws the devil's attention. Because of that it's impossible for us to understand the pressure and pain that these public figures endure. It's one of the reasons that Jesus told us not to judge each other but to leave that to Him. (1 Cor. 4:5)
—————————————————-
NEWS CLIPS/ARTICLES OBTAINED FROM MANY SOURCES – INCLUDING

Tracking bible prophecy.org
Rapture Ready News
Prophecyupdate.Com
Main News Channels
End Times Headlines
Prophecyupdateblogspot.com
Stevequayle.com
Gracethrufaith.com
Nowtheendbegins.com
Other Christian Sites
(CLICK ON) LATEST DAILY NEWS CLIPS:
ISRAEL NEWS:
ZECHARIAH 12:2-3
though all the people of the earth be gathered together against it
I AM GOING TO MAKE JERUSALEM A CUP THAT SENDS ALL THE SURROUNDING PEOPLES REELING … Zech. 12:2
God is in control, and He told the nations the consequences of dividing the Promised Land and declaring peace and safety on their own terms (Joel 3:1-2; I Thess. 5:3)
WORLD TERRORISM – WARS
GENERAL WORLD NEWS:
GENERAL WORLD CORONAVIRUS NEWS:
WORLD FINANCE:
1Tim. 6:10 For the love of money is the root of all evil: which while some coveted after, they have erred from the faith, and pierced themselves through with many sorrows
MASSIVE EARTH CHANGES/EARTHQUAKES/VOLCANOES ETC:
2Chr. 7:13 If I shut up heaven that there be no rain, or if I command the locusts to devour the land, or if I send pestilence among my people;
2Chr. 7:14 If my people, which are called by my name, shall humble themselves, and pray, and seek my face, and turn from their wicked ways; then will I hear from heaven, and will forgive their sin, and will heal their land
CHRISTIAN AND RELIGIOUS WORLD NEWS:
WEBPAGE ADMINISTRATOR:  Keep in mind the word "RELIGION" in the Greek is "Religare" meaning "Bind back" or "yolk" – CHRISTIANITY is not "bound" We are free in Jesus Christ our Saviour.
EXTRA WORLD – ALTERNATIVE NEWS:
Please keep in mind that this collection of News Articles is mainly concerning America, but also take note that what happens in America will also "Dramatically" affect Australia and the rest of the World "Massively".
—————————————————-
WORLD – PROPHETIC NEWS ARTICLES PRESENTATION  (XXXXX  XXth  XXXX 2020)
MIDDLE EAST AND WORLD WAR LOOMING THE BUILD UP TO PSALM 83  – ISAIAH 17 AND GOG OF MAGOG WARS EZEKIEL 37-38:
THE WHOLE WORLD IS UNSTABLE FINANCIALLY, POLITICALLY, PHYSICALLY, MORALLY, GODLY: – AND BECOMING MORE SO DAILY. (WE ARE IN THE BEGINNING OF SORROWS

(

MATT 24:8)
THE BIBLE STATES THAT IT WILL ONLY GET WORSE BEFORE THE START OF THE TRIBULATION OF MANKIND – (REVELATION 6)
But before that we have to go through the Birth Pangs, leading up to the Tribulation of Mankind; and I feel that the beginning of Matthew 24 explains that time very well. We are currently in the Birth Pangs (Even though Matthew 24: is directed at the Jewish Nation, it still reflects Biblical Prophecy for the whole World at this time):
Matt. 24:6 And ye shall hear of WARS AND RUMOURS OF WARS: see that ye be not troubled: for all these things must come to pass, but the end is not yet.
Matt. 24:7 FOR NATION SHALL RISE AGAINST NATION, AND KINGDOM AGAINST KINGDOM: and there shall be famines, and pestilences, and earthquakes, in divers places.
—————————————————-
GENERAL PROPHETIC NEWS SECTION:
—————————————————–
https://prophecyupdate.blogspot.com/ – Tyler Durden
Iran's President Hassan Rouhani delivered a fiery speech to the UN General Assembly on Tuesday, saying the next US administration will have to "surrender" to Iran's resilience. 
"We are not bargaining chip in U.S. elections and domestic policy," Rouhani said. "Any U.S. administration after the upcoming elections will have no choice but to surrender to the resilience of the Iranian nation."
His defiant confidence could be due to Russia on the same day formally pledging military support to Tehran the moment the current 13-year arms embargo on Iran expires Oct.18. 
This despite Pompeo attempting to preempt such a scenario when he earlier this month promised to thwart Iran's purchase of Russian or Chinese tanks. Washington is going it completely alone with its 'snapback' sanctions which even European allies have distanced themselves from.
Meanwhile, here's what Russian Deputy Foreign Minister Sergei Ryabkov told Interfax news agency on Tuesday:
"New opportunities will emerge in our cooperation with Iran after the special regime imposed by U.N. Security Council Resolution 2231 expires on Oct. 18."
"The amount of this cooperation and the areas in which it will develop is a separate question," he added.
Ryabkov added that Russian cooperation with the Islamic Republic has "nothing to do with the unlawful and illegal actions of the U.S. administration, which is trying to intimidate the entire world."
Russian and Chinese officials, but especially each's state media, have been mocking Pompeo's latest suggestions that the US is given authority under the 2015 JCPOA to reimpose all sanctions due to alleged Iran violations, including ramping up uranium enrichment. Of course, the US had long ago pulled out of the deal with Trump admin officials since trashing it in repeat statements. 
Iran FM Javad Zarif is scheduled to travel to Moscow on Thursday to meet with his counterpart Sergei Lavrov, where the two sides are expected to talk more on military cooperation and weapons sales. 
————————————————-
Secretary-General of Hezbollah Hassan Nasrallah said on Friday that his organization "will not remain silent on the crime of bombing the Port of Beirut if it is proven that Israel is behind it."
In his speech on the occasion of the "victory on July 14" in 2006, Nasrallah said, "Hezbollah has no information about the Beirut Port explosion."
He mused that there are simply two possible explanations as to the causes of the Beirut Port explosion, namely that it was either accidental or sabotage.
He continued, "If it is proven that the cause of the Beirut Port explosion is a sabotage, the negligence must be held accountable, but we must start an investigation about those behind it."
He explained that if Israel is linked to the explosion at the port, the truth will not be reached in light of the FBI's participation in the ongoing investigation.
The Secretary-General of Hezbollah emphasized that "the most dangerous thing is that facing a national calamity of this magnitude, there was a project to bring down the Lebanese state, I want it to push the country into civil war."
He added, "Hezbollah is concerned with the direct security of the resistance, and we are not able to assume full responsibility for national security with its internal dimension."
Meanwhile, Nasrallah was not the first highly visible public figure in Lebanon to suggest Israeli involvement. 
Days prior, ex-Interior Minister Nohad Machnouk alleged, "This op was clearly & explicitly carried out by Israel," echoing the suspicions of segments of the Lebanese citizenry.
————————————————-
https://prophecyupdate.blogspot.com/ – Terry James
Most who will read this commentary are certainly at least cursorily familiar with the term "Gog-Magog." This is the prophecy most who look at end-times matters from the pre-Trib perspective believe is the first foretold event that will likely be the prophecy to be fulfilled following the Rapture of the Church–either that attack on Israel or, possibly, the destruction of Damascus, Syria.
Likewise, most are also familiar with the term "automatic pilot." This is the switch on an aircraft pilot's flight-control console that, when activated, causes the plane to fly without outside help. That is, the aircraft flies the course the pilot sets in the flight plan with pilot's hands off the controls.
I think we have just witnessed the automatic-pilot setting switched on that will culminate with the fulfillment of Ezekiel chapters 38 and 39. This is a plan of movement foretold long ago, and the course will be followed no matter what. Any external forces that are applied attempting to divert that course will fail.
It was astonishing to many that U.S. President Donald Trump, almost without forewarning, announced that U.S. forces and diplomats will be pulled from the Syrian theater of conflict. This, although he had said as part of his campaign for the presidency that he planned to remove America's forces, which he believed had spent too much American blood and money in the war-torn area of Syria, Iraq, and Afghanistan. He is, in fact, following up on that campaign declaration.
To those who are considered more or less expert observers of biblically prophetic development, the move to remove American forces and diplomatic service types from Syria invites Russia, Iran, and Turkey to fill the power vacuum created with the evacuation.
These three actors on the geopolitical scene in the Middle East are the key nations many, including this writer, believe Ezekiel the prophet referred to in his chapters 38 and 39 prophecy. Russia (Rosh), Iran (Persia),  and Turkey (Torgomah) are slated to attack over the mountains of Israel to take "great spoil."
Not coincidentally, many believe, Israel is developing significant accomplishments in the production of oil and gas in the Golan area and in its Mediterranean coastal waters territory. Plus, Israel's technological achievements in practically every area are becoming legendary. There is "great spoil" to be had as we move forward into the new year.
Whatever else is to be considered, the fact that America is being removed as a blocking agent to what goes on in the immediate area north of Israel is most relevant to prophetic development. The United States, by name, is not mentioned anywhere in prophecy yet to be fulfilled. The nation's absence is particularly intriguing in the matter of the Gog-Magog assault.
The only reference anyone can find of any realistic possibility of the presence of America is when the nations observing the attack send their note of diplomatic protest.
At the very least, this abdication of American power from this region that has such prophetic significance portends dynamic prophetic movement for the immediate future. It is happening, again, as if on automatic pilot. Protests by people on the president's side politically and by those who are rabidly against him don't seem to affect his decision.
Russian President Vladimir Putin and other diabolists have praised the move. This would seem to give credence to the ludicrous claim by Trump's political enemies that Mr. Trump colluded with Russia in "stealing the 2016 presidential election." Still, even that collateral political damage consideration–that this proves collusion–has no seeming effect on Trump taking America out of the picture as a direct actor in the Syrian matter and, most likely, the Afghanistan matter.
The whole thing appears to be on automatic pilot.
————————————————-
https://prophecyupdate.blogspot.com/ – Terry James
…So America is at the center of most all primary activity as far as the current ebb and flow of issues and events. That makes it more than a curiosity, really, why God chose not to make this apex nation of history (so far as worldly achievement is concerned) the main focus of prophetic national disposition. Yet America is overtly omitted by name in biblical prophecy.
Why did I title this commentary: "America's Diminishing Role"?
Again we come to what I see as the strangest presidency in our history. Certainly this is true, it's reasonable to conclude, because we're so near the end of this age (Age of Grace/Church Age). The prophetic Word tells us it will be so as the time of Christ's return nears. Looking around, we're not disappointed. Things are getting stranger and stranger.
One of the ironies, if that's what we may call the strangeness, is that this president exerts the most powerful influence on the issue of Middle East peace as any leader ever. At the same time, he's determined to pull out of that region to an extent that no other leader has attempted since much earlier days when isolationism ruled within American diplomatic spheres of influence. For example, he has announced troop withdrawals from Afghanistan and other areas, much to the chagrin of those in the defense department who are supposed to serve at his pleasure.
Trump doing so, as a matter of fact, constitutes one of the reasons the so-called Deep State opposes his every move. They like to determine such things and have always been able to do so with the cooperation or the acquiescence of those occupying the White House. It's all part of the power wielded by the military-industrial complex President Dwight Eisenhower forewarned about.
America's influence in the world, then, despite it being front and center in most every prophetic signal of the approaching Tribulation, is diminishing. The very president put in place by God to serve at this crucial time is an "America-First" chief executive, yet he also is withdrawing the nation from the most focal area of Bible prophecy—even while formulating a peace initiative that might lead to the very covenant Daniel prophesied.
The following news excerpt highlights this dichotomy within Mr. Trump's presidential action.
Turkey and Iran are engaging in new operations in Africa… It is important to understand that this is in the context of the US generally reducing its global role and comes around 60 years after European colonialism was rolled back…
An article at The National in the UAE in May revealed that Iran has begun to play a role with military proxy groups in the Central African Republic (CAR). The article revealed that Iran's Islamic Revolutionary Guards Quds Force has played a role in cultivating "terrorist cells." It has operated, funded, trained and directed proxy groups. Its role and influence in Africa is still far from mapped and known but the article implies it has recruited figures in the CAR and elsewhere. Iran has also been active in Nigeria and also in South Africa and Hezbollah has been active in West Africa…
An article at Al-Ain also asserts that Turkey and Qatar are now working to exert influence in Africa. The article asserts that Qatar has been trying to do influence peddling in Tunisia and that Qatar's Defense Minister Khalid al-Attiyah has been coordinating with Turkey's defense minister in discussions about Libya and Tunisia. They want to establish a "joint military training center" in Libya. (Seth J. Frantzman, "Turkey and Iran Are Engaging in New Operations in Africa," Rapture Ready News, September 18, 2020)
With the key Ezekiel 38–39 players blatantly moving to fill the vacuum developing in the region because of America's withdrawal—Iran (ancient Persia) and Turkey (much of what comprised ancient Togarmah)—it becomes quite clear that America, although prophetically scheduled to diminish, is nonetheless most prominent in this pre-Rapture era. It will, it's therefore logical to conclude, take a dramatic set of circumstances to remove the nation so influential in the world power arrangement.
————————————————-
RUSSIA'S TOP GENERAL WARNS WORLD WAR 3 IS COMING IN CHILLING PREDICTION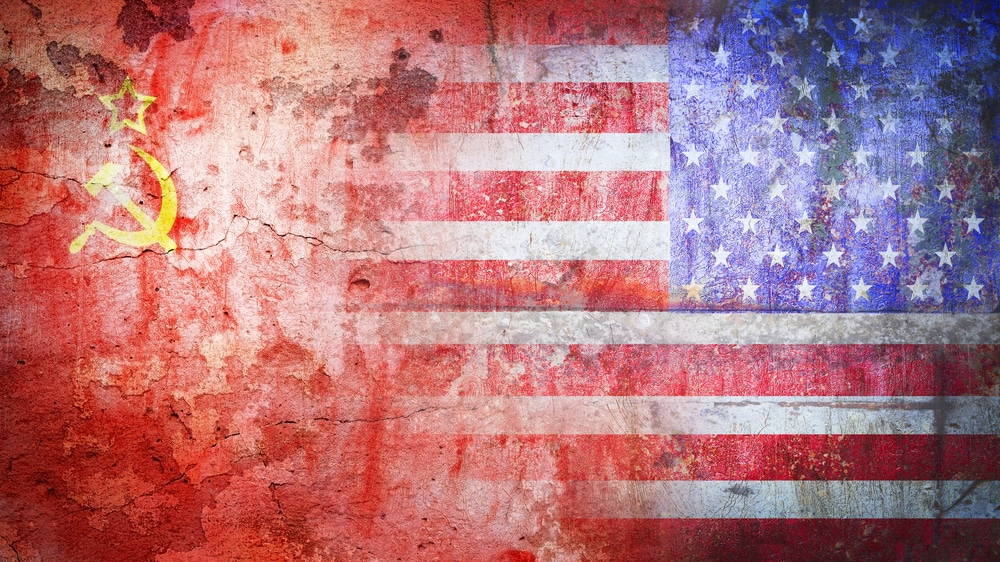 Daily Star – Russia' s top general has warned a big war is coming in a chilling prediction amid ongoing tensions with NATO. Valery Gerasimov, the chief Vladimir Putin's general staff, has said he believes the West are preparing for a "large-scale military conflict". He was speaking at a senior briefing for the military – saying that the West has assigned "adversary status" to Russia. And the general pointed out NATO's summit in London wanted faster deployment to the "eastern flank".
NATO and Russia both have shipped tonnes of military hardware to the their frontier in eastern Europe. Both regularly accuse the other of aggression over the build-up, and General Gerasimov warned this could accidentally spiral into conflict between Russia and NATO – World War 3. Putin's war boss said: "Work continues on the deployment of US missile defence components in Europe. "In the Baltic countries and Poland, the Black and Baltic seas, military activity is intensifying, the intensity of the bloc's military exercises is rising.

READ MORE
————————————————-
https://prophecyupdate.blogspot.com/ – Stacey Rudin 
The Covid pandemic is mired in questions of responsibility and blame. In the heat of panic, we abandoned all of our prior behaviors and assumptions surrounding communicable diseases, instantly replacing them with a propaganda-driven "new morality." In the ultimate switcheroo, instead of assuming personal responsibility for our own health, we are now encouraged to blame others for hurting us if they refuse to fundamentally alter their lives in order to "protect" us.
We ask them to give up everything they hold dear — up to and including Constitutional freedoms, means of making a living, and educating children — to participate in a concerted effort to "stop infections" which shall continue indefinitely.
This is the perfect formula for achieving total control over a society. Everyone is blaming everyone else for external behaviors — social disapproval eliminates the need for police enforcement — with a targeted goal of perfect compliance. This was set in motion when the government made a bald, difficult-to-disprove assertion — "Together, we can stop death" — and built-in a dissent-silencing mechanism: "We are trying to save lives, so anyone who disagrees with us is a killer."
How convenient. Do as we say, or be condemned. The resulting silence makes it impossible to determine how many people genuinely believe in the merits of this system, and how many participate purely out of fear and shame. If history is any indication, this system will perpetuate itself until a critical mass gathers the courage to resist it.
What our silenced population was not thinking about during the fearful spring of 2020 was the fact that alleged insidious, non-disprovable "abilities to harm" have been used as political tools for centuries. Powerful governments and special interests know that people tend to associate risks and dangers such as illness, natural disaster, and famine with conduct that transgresses societal norms. When people believe that "better behavior" can remedy a threat, they work hard to force that behavior on everyone.
In 2020, lockdown was framed as "safe," and Sweden's mitigation approach as "unsafe." Before we analyze the outcome, let's consider the historic uses of witchcraft and leprosy in this same manner. They both involve an alleged invisible "ability to harm," which is impossible to disprove, culminating in near-perfect control over society.
"Whether the witch is really able to harm or not, whether the person is really infectious or not, the attribution of a hidden power to hurt is a weapon of attack against them. Attributions of occult injury and hidden infection informally entrench the hierarchy of social categories and warn well-placed persons against indiscriminate social intercourse . . . The accusation can be completely outrageous; it will be credible essentially if the political system on whose behalf it is made is accepted."
With the benefit of hindsight, we know that innocent women executed (hanged) in Salem, Massachusetts, were persecuted — they suffered an appalling fate. But at the time, the whole of society "went along" with the narrative that they had supernatural powers, could harm enemies at whim and insidiously, and therefore needed to be destroyed for the "safety of the community."
Their condemnations were based on post hoc, ergo proper hoccircular reasoning: harm occurred, therefore witchcraft caused it. In one example, the death of a child occasioned the condemnation of his "disagreeable" grandmother. The evidence against her consisted of "human feces discovered at the top of a palm tree." Because women generally didn't climb trees, and certainly cannot perch on top as necessary to defecate, her accusers argued she "must have supernatural powers" "since she did it." In the prevailing cultural environment, this was considered a more reasonable explanation than "I did not, in fact, defecate in the treetop." The woman was banished.
Not everyone in the unfortunate woman's community would have believed she was guilty as charged. Many probably knew her to be a good and kind person, and hated to see her treated this way. Perhaps most "went along to get along," seeking foremost to avoid becoming the next victim of the unjust system. This ever-present threat of accusation — and the impossibility of proving innocence — is an ingenious means for the ruling class to maintain control. 
Leprosy was used similarly. Archaeologists now know that alleged widespread "leprosy" epidemics were largely not leprosy at all — many "lepers" had non-contagious skin ailments or other innocuous health problems. One can imagine the ever-present threat members of these societies lived under, when a simple rash could condemn a disfavored person. Conforming, submissive behavior is not difficult to understand under these circumstances. "Stay in favor, do exactly what I say, or your next bout of rosacea will be your demise."
These same dynamics are being exploited by politicians and symbiotic special interests during Covid-19, at the expense of innocent civilians. Our Constitutional rights and privileges as basic as educating our children have been suspended on the premise that "we pose a threat to others." We are treated like children, told we "must behave just as the government says for the safety of everyone." (This would sound very familiar to the residents of Salem, Massachusetts, and certain leper colonies.) Even though we are completely healthy, we are forced to make incredible sacrifices in service of "stopping the invisible enemy." "It's unsafe to open your restaurant." "It's unsafe to educate your children." "It's unsafe for you to walk past me with an exposed face."
Just six months ago, these restrictions on freedom would have been unthinkable to the average American. Yet today, they are the prevailing "normal." Nonconforming behavior occasions averted eyes at best, open hostility at worst. These assertions are obviously outrageous in light of the dazzling example of Sweden — it has lower per-capita mortality for 2020 than it did on this date in 2015 — yet they are widely accepted because they are part of the political zeitgeist. We don't know how many people genuinely agree that livelihood destruction and educational deprivation are justified and acceptable — we just know that most are afraid to oppose them for fear of appearing "reckless to human life." "Whether the person is really infectious or not, the attribution of a hidden power to hurt is a weapon of attack against them."
People do not want to be attacked — they'd generally rather fall in line than stick out their necks. This is why "witches" burned, lepers were banished, and schoolchildren spend their days alone in front of screens. Our ingrained tendencies are still just as subject to exploitation as they were in 1693. A formidable political weapon, indeed.
————————————————-
EARTH SET TO GET NEW MINI-MOON – BUT ASTRONOMERS LEFT CONFUSED BY ITS ORIGIN
https://endtimeheadlines.org/2020/09/earth-set-to-get-new-mini-moon-but-astronomers-left-confused-by-its-origin/ – Sep 23, 2020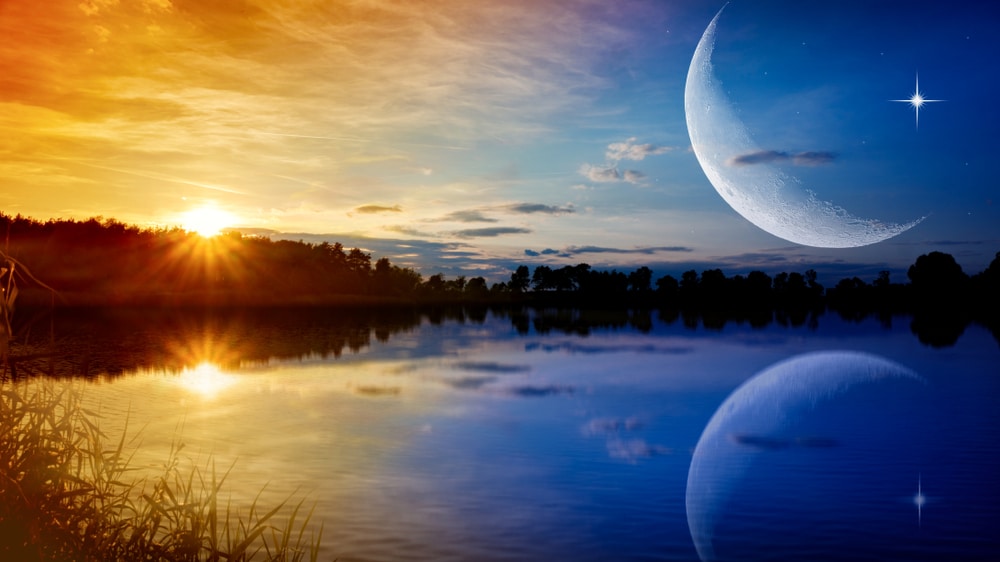 (Express) – Earth is set to get a new Moon – but exactly what the newly discovered object is is a mystery. An object is known as 2020 SO is heading towards Earth, and from October, it will be a 'mini-moon', which could stay in orbit of our planet until May next year.
While we have The Moon, Earth regularly gets many small asteroids and meteors which caught in its orbit, which astronomers call 'mini-moons'. The definition of a moon is any natural object which is caught in a planets gravitational pull. Now astronomers have detected a small, non-threatening object which is heading towards Earth and could get caught in the gravity of the planet for up to eight months, according to simulations from astronomers.
A video of the simulation shows the object 2020 SO making two close approaches to Earth while in orbit of our planet. The first will come on December 1, when it will fly by at a distance of around 50,000 kilometers (31,000 miles). The object then looks like it will make an attempt to swing away from our planet, before getting sucked back in by the gravitational pull for a close approach on February 2, 2021.
However, this is only from initial observations and could easily change over the next few months. Astronomer Tony Dunn said: "Asteroid 2020 SO may get captured by Earth from Oct 2020 – May 2021. The current nominal trajectory shows capture through L2, and escape through L1. "Highly-chaotic path, so be prepared for lots of revisions as new observations come in."

READ MORE

:
————————————————-
https://prophecyupdate.blogspot.com/ – Jonathan Brentner 
…Biblical prophecy assures us that God remains in control of everything. It tells us we need not fret as lawlessness and violence grow exponentially around us. It reminds us of God's sovereignty as we watch the elite push for a Marxist New World Order that will enslave people to the dictates of a few globalists.
Carefully read the following words from Isaiah 46:8-11 as they express how God proclaims His sovereignty by revealing the distant future from ancient times:
"Remember this and stand firm, / recall it to mind, you transgressors, / remember the former things of old; / for I am God, and there is no other; / I am God, and there is none like me, / declaring the end from the beginning / and from ancient times things not yet done, / saying, 'My counsel shall stand, / and I will accomplish all my purpose' . . . .  I have spoken, and I will bring it to pass; / I have purposed, and I will do it." Isaiah 46:8-11
God loves to predict the future far, far in advance because it substantiates His control over history. It demonstrates that no one can thwart His eternal purposes; He is sovereign over all things and all people.
Apart from biblical prophecy, we might think the world is falling apart. However, biblical prophecy assures us that God remains in control. The Lord long ago predicted that violence and lawlessness would characterize the last days. He told His prophets about all the things now taking place in our world.
A dear friend of mind came to Christ because of biblical prophecy. During the time he worked at a campus job while he attended UCLA, his boss shared with him how Jesus fulfilled many ancient prophecies during His first coming. Andy mentioned Psalm 22 as having a particular impact on him. In this Psalm, God revealed to David details of the Messiah's crucifixion that no one could possibly have known about centuries before it even existed.
As people witness the signs of still future biblical prophecy springing to life before their eyes, many are also turning to Christ as a result.
Whether the prophecies relate to Jesus' first coming or to the end times, they validate Scripture. Biblical prophecy demonstrates God's ability to accurately predict the future over two thousand years in advance and if He can do that, then the words of Scripture must be true; the Gospel must be as sure as the rising of the sun.
Whether the prophecy relates to Jesus' first coming or His predictions regarding the end times, it's fulfilment draws people to the Savior.
Please know I am not discounting the role of the Holy Spirit in confirming the words of Scripture to us nor how the resurrection validates the claims of Jesus. Fulfilled prophecy operates alongside these to further authenticate the Bible.
BIBLICAL PROPHECY TELLS US THE TIME IS SHORT
The prophecies found in God's Word not only validate it, they reveal that the time is exceedingly short before Jesus returns for His church. What the Bible said would happen in the last days is occurring now. Here are some examples:
Isaiah 66:8: Isaiah said the latter-day reappearance of Israel would happen in "one day." This miracle occurred on May 18, 1948 when after a two-thousand-year absence, Israel became a nation again.

Isaiah 27:6

: The prophet predicted that in the future, Israel would "fill the whole world with fruit." Israel now exports one billion dollars' worth of produce each year (see also Ezekiel 36:34-35).

Ezekiel 38:10-13: These verses predict a future time when Israel's wealth will cause the invasion known as the Gog-Magog war. During the last decade, Israel's wealth has increased substantially with the discovery of vast amounts of natural gas and oil, advances in technology, and some now report the finding of much gold in the Land.

Ezekiel 38:1-13: Ezekiel tells us that Russia, Iran, and Turkey will lead a future invasion of Israel while nations such as Saudi Arabia, Bahrain, the United Arab Emirates will merely protest. Today, we see this precise breakdown of nation in the Middle East; Russia, Iran, and Turkey have many troops and much weaponry in Syria while moderate Arab nations are aligning with Israel.

Matthew 24:12: Jesus predicted a great increase in lawlessness in the last days. The apostle Paul referred to the coming antichrist as the "man of lawlessness" (2 Thess. 2:3). The fulfillment of Jesus' words is evident to all.

Mathew 24:15: Jesus said that the coming antichrist would desecrate a Jewish temple in the middle of the tribulation. Today the Temple Institute in Jerusalem has recreated all the furnishings for the third temple, prepared the proper clothing for the priests to wear, had the architectural plans made ready for the temple, and is now training Levites to serve as priests.

R

evelation 13:16-18:

John tells us that the antichrist will control all the buying and selling worldwide. Ten years ago, it was difficult to imagine how this could happen, but now the technology exists and much of it is already in place. Who but God could have predicted two thousand years ago that this expertise would exist in our day?

Daniel 7:23-25; Revelation 13: Both Daniel and the apostle John reveal the presence of a latter-day beast, a world government that will be able to control the economic activity of the entire earth. As I point out in a couple previous posts, the rich and powerful of our world are moving forward with their plans for just such a world government. Much of the violence, the social control implemented through the response to COVID-19, and the emphasis on climate control all signify efforts to prepare the world for this government and the rise to power of the antichrist.

1 Thessalonians 5:3: The apostle Paul tells us that just before the future day of the Lord begins with "sudden destruction," people will be saying "peace and security." The overriding emphasis at the signing of peace accords on September 15, 2020 was "peace and security." This is the theme of the day in which we live.

Daniel 7:11; 8:25; 2 Thessalonians 2:8; Revelation 19:20: The Lord will destroy the antichrist at His Second Coming and throw him into the lake of fire. This is the good new; Jesus is coming again to this world and before He sets up this thousand-year rule, He will destroy the antichrist and his kingdom.
I could list more signs that tell us we live in the last days. The time is exceedingly short before Jesus comes for His church and the antichrist begins his rise to power.
————————————————-
The Day Of Atonement (Yom Kippur)
https://gracethrufaith.com/topical-studies/holidays-and-holy-days/the-day-of-atonement-yom-kippur/
Then have the trumpet sounded everywhere on the tenth day of the seventh month; on the Day of Atonement sound the trumpet throughout your land. (Lev. 25:9)
September 28th, 2020 at sundown, the holiest day of the Jewish year began. Many who do not observe any other Jewish custom will refrain from work, fast, and attend synagogue services last night and today. The name "Yom Kippur" means "Day of Atonement," and that pretty much explains what the holiday is. It is a day set aside to "afflict the soul," to atone for the sins of the past year.
Many religious Jews believe that in Heaven books recording all the deeds of mankind are opened on Rosh Hashanah beginning an annual review of man's behavior. Those whose behavior has been exemplary in every respect are given another year of life, those who have demonstrated no redeeming qualities are scheduled for death, and those who fit neither category are given 10 days until Yom Kippur to right all the wrongs committed during the year just past.
DAYS OF AWE
These 10 days are called the Days of Awe because each man's destiny hangs in the balance as he goes about asking forgiveness  for sins committed against Him (violations of His Law) and from friends and neighbors for wrongs done to them.  On Yom Kippur, the judgment entered in these books is sealed and the books are closed for another year. So this day is, essentially, their last appeal, their last chance to change the judgment, to demonstrate their repentance and make amends.
Yom Kippur is a Holy Sabbath; no work can be performed. Jews refrain from eating and drinking even water. It is a complete, 25-hour fast beginning before sunset on the evening before Yom Kippur and ending after nightfall on the day of Yom Kippur.
In ancient times, Yom Kippur was the only day of the year when it was permissible to speak the Name of God. During a great and solemn ceremony at the Temple, two goats were brought before the High Priest. One was a goat "for the Lord" to be presented as a sin offering as commanded in Lev. 16:7-10. The other was called "the scapegoat" because all the sins of the nation were symbolically placed upon its head, and it was led outside the city.
The goat for the sin offering had done nothing to deserve this, but was killed to remind the people that only the shedding of innocent blood could atone for their sins. The death of the two goats symbolically set aside the sins of the nation, made their offering acceptable and gave them another year of peace with their Creator. Lying prostrate before Him the people spoke the Name of God in heartfelt thanks.
HOLIDAY LEFTOVERS
Here are a couple of interesting tidbits from Jewish tradition. When the goats were brought before the High Priest, their respective roles in the ceremony were determined by lot. Two golden lots were placed in a golden bowl and as he placed his hand upon the head of each goat, the High Priest reached into the bowl and pulled out one of the lots. Before the cross the goat that was to be presented to the Lord as a sin offering was always on the right hand of the High Priest. After the cross it never was.
While the scapegoat was symbolically receiving the sins of the people upon its head a scarlet ribbon was tied from one of its horns to the door of the temple. Just before the goat was led from the Temple into the wilderness this ribbon was cut in two, leaving some on the horn and some on the door. According to tradition, at a predetermined location outside the city, the goat was pushed off a cliff and fell to its death. All the years before the cross, at the moment of the scapegoat's death, the piece of ribbon on the temple door turned from red to white recalling the passage from Isaiah 1:18, "Though your sins are like scarlet, they shall be white as snow." After the cross this never happened again.
THE LAW IS ONLY A SHADOW …
Some Christians believe that the Lord Jesus began His ministry on Yom Kippur announcing in effect that the judgment that was due mankind would be borne by Him instead (Luke 4:16-21) and that man no longer need live in fear of judgment nor have to endure the 10 Days of Awe every year.
It's easy to see the Lord in the role of our sin offering, whose shed blood purchased our pardon forever (Hebrews 10:1-4). And at His trial before Pontius Pilate, wasn't He chosen to bear our sins while Bar Abbas was released? But He was also our peace offering. For God was pleased to have all His fullness dwell in him, and through him to reconcile to Himself all things, whether things on earth or things in heaven, by making peace through his blood, shed on the cross (Colossians 1:19-20). He is our peace, who has broken down every wall (Ephesians 2:14).
So why was the goat chosen for the Lord never on the right hand again? And why did the ribbon no longer turn white at the death of the scapegoat? The One Who had fulfilled the role that the two goats only symbolized had come. It is He Who sits at the right hand of the Father and it is He Who has forever taken away the sins of all who would accept Him. Where the reality has come the shadow is no longer effective. (Colossians 2:17)
HISTORY TO PROPHECY
The prophetic fulfillment of Yom Kippur will come at the end of the Millennium at the so-called Great White Throne judgment, when all the unsaved dead are brought back to life to be judged according to their works. (Revelation 20:11-15). The books will be opened for the last time and those from all ages who have refused the pardon purchased for them at the cross will bear the full responsibility for their sins against God and man, destined to spend eternity in shame and torment.
But those who have accepted the Lord's pardon are at peace with God, and will spend eternity with Him and shine like the brightness of the Sun. Shalom.
COULD THIS BE THE DAY OF THE RAPTURE OF THE CHURCH:
WE WILL HAVE TO WAIT AND SEE.
————————————————
JESUS CHRIST RETURN FOR HIS CHURCH IS "IMMINENT"
Matt. 7:27 And the rain descended, and the floods came, and the winds blew, and beat upon that house; and it fell: and great was the fall of it.
Matt. 24:38 For as in the days that were before the flood they were eating and drinking, marrying and giving in marriage, until the day that Noe entered into the ark,
Matt. 24:39 And knew not until the flood came, and took them all away; so shall also the coming of the Son of man be
——————————————–
DON'T WAIT FOR THE LAST MINUTE
We are currently in the "Birth Pangs" pending the coming "7 year TRIBULATION" period, where all the Nations on Earth will be subject to God's Wrath on an "UNGODLY" World. The Rapture of Jesus Christ Church is "TOTALLY" imminent; And what will follow after that will be massively more devastating that we are seeing right now (Read Revelation Ch 6 – 22) God is trying to get everyone's attention to the coming Judgments; He does not want "ANYONE" to perish, but all to come to repentance. He loves us, but will not stand idly by and watch the World, (His Creation) turn to sin and debauchery). We are currently living in a fallen "Satanic" World where "EVIL", is totally accepted, "and God and his Love for his Church": is being exponentially rejected. The time has come when God HAS TO intervene, and he is (The prophetic word listed in his Word the Bible is being fulfilled exponentially).
—————————————–
THE NEW WORLD ORDER:
ONE WORLD GOVERNMENT – ONE WORLD ECONOMIC SYSTEM – ONE WORLD RELIGION
Dan. 9:27 And he shall confirm the covenant with many for one week: and in the midst of the week he shall cause the sacrifice and the oblation to cease, and for the overspreading of abominations he shall make it desolate, even until the consummation, and that determined shall be poured upon the desolate
Dan. 7:24 And the ten horns out of this kingdom are ten kings that shall arise: and another shall rise after them; and he shall be diverse from the first, and he shall subdue three kings
Rev. 17:12 And the ten horns which thou sawest are ten kings, which have received no kingdom as yet; but receive power as kings one hour with the beast