It is the Last Hour…Order Out Of Chaos…The Antichrist is Coming
————————————–
Fukushima 7.3-M EarthQuake, Nuclear Plant Leak
•

Streamed live 17 hours ago

Major 7.3-M quake hits Japan at Fukushima causing nuclear fuel leak at nuclear plant. Same place 9.0 great quake 10 years ago with nuclear plant meltdown. 2021 may be year of major quakes as 7 to 8-M are hitting. Support this ministry so we can continue sharing signs of Biblical prophecy to the world, donate here:

https://signsofthelastdays.org/giving-2/

​

Check recurring contribution button to become a monthly Partner In Prophecy.
————————————–
Israeli Doctor Stresses Importance of Vaccinating Children

————————————–
After Russian fire Missiles (Feb 16,2021) US Deploys 10,000 Soldier & Thousand Tanks Near Black sea

After Russian fire Missiles, US Deploys 10,000 Soldier & Thousand Tanks Near Black sea The Army is concentrating this year's major European Defender exercise on training for high-end warfare in the Balkans and the Black Sea, the service's top general there said last week. Particular attention will be paid to Romania, which is developing a Multinational Division for deployment, and Bulgaria, now receiving American advanced air and missile defense systems. The exercise also reflects the changes in his command, bringing Army troops in Africa under his control. He said the structural change allows him "to think hemispherically" about security that also coincides with the concerns of Southern European allies from Portugal to the Black Sea. "NATO is not a one-problem alliance.
————————————–
Last Days Christians – 2 Timothy 4:9-22 – February 14th, 202
25,883 views

Streamed live 22 hours ago

251K subscribers
Pastor JD talks about eight types of Christians in these, the last days. Subscribe to Pastor JD's new prophecy website at

http://jdfarag.org
—————————————————
LATEST NEWS CLIPS – ARTICLES PRESENTATION (TUESDAY 16th FEBRUARY 2021)
—————————————————
(THIS IS THE WORLD'S CURRENT TIMELINE)
M

att. 24:6

And ye shall hear of wars and rumors of wars: see that ye be not troubled: for all these things must come to pass, but the end is not yet.
Matt. 24:7 For nation shall rise against nation, and kingdom against kingdom: and there shall be famines, and pestilences, and earthquakes, in divers places.
Matt. 24:8 All these are the beginning of sorrows.
Matt. 24:9 Then shall they deliver you up to be afflicted and shall kill you: and ye shall be hated of all nations for my name's sake.
Luke 12:40 Be ye therefore ready also: for the Son of man cometh at an hour when ye think not
—————————————–
THIS IS THE WORLD'S VERY NEAR FUTURE:
Matt. 24:21 For then shall be great tribulation, such as was not since the beginning of the world to this time, no, nor ever shall be
—————————————————
WE PREACH THE BLESSED HOPE FOR THE FUTURE IN JESUS CHRIST OUR SAVIOUR
1Cor. 12:3 Wherefore I give you to understand, that no man speaking by the Spirit of God calleth Jesus accursed: AND THAT NO MAN CAN SAY THAT JESUS IS THE LORD, BUT BY THE HOLY GHOST.
"Behold, I come like a thief! Blessed is he who stays awake and keeps his clothes with him, so that he may not go naked and be shamefully exposed."
"And you know what is restraining him now so that he may be revealed in his time. For the mystery of lawlessness is already at work. Only he who now restrains it will do so until he is out of the way."
REV. 14:12
Here Jesus was alluding to the fact that the Doctrine of Eternal Security WILL EXPIRE WITH THE RAPTURE OF THE CHURCH
Luke 12:37 Blessed are those servants, whom the lord when he cometh shall find watching: verily I say unto you, that he shall gird himself, and make them to sit down to meat, and will come forth and serve them
SO WON'T YOU ACCEPT JESUS NOW AND BE REMOVED FROM THAT EVENT  (OF TRIBULATION) AND LIVE FOREVER WITH JESUS IN THE FAMILY OF GOD?
2 "(For he saith, I have heard thee in a time accepted, and in the day of salvation have I succoured thee: behold, now is the accepted time; behold, now is the day of salvation.)" (2nd Corinthians 2:6)
—————————————————-
WEBPAGE ADMINISTRATOR:
URGENT MESSAGE:
(click on link below)
MESSAGE TO ALL JESUS CHRIST LOVING CHRISTIANS OUT THERE
FROM GOD:
Pack your bags ("DIRECTIONS BELOW"); because Jesus Christ Plane (FLIGHT 777 TO HEAVEN) is leaving soon from runways all over the World; Be Ready "JESUS" is Coming Quickly. WITH ALL OF GOD'S LOVE WITH HIM TO RESCUE HIS CHURCH FROM A FALLEN "SINFULL" WORLD. (SO BE PREPARED FOR HIS RETURN)
Rev. 2:5 Remember therefore from whence thou art fallen, and repent, and do the first works; or else I will come unto thee quickly, and will remove thy candlestick out of his place, except thou repent.
Rev. 2:16 Repent; or else I will come unto thee quickly, and will fight against them with the sword of my mouth.
Rev. 3:11 Behold, I come quickly: hold that fast which thou hast, that no man take thy crown.
Rev. 22:7 Behold, I come quickly: blessed is he that keepeth the sayings of the prophecy of this book.
Rev. 22:12 And, behold, I come quickly; and my reward is with me, to give every man according as his work shall be.
Rev. 22:20  He which testifieth these things saith, Surely I come quickly. Amen. Even so, come, Lord Jesus.
THIS IS A TIME OF TESTING BEFORE THE END:
Rev. 3:19 As many as I love, I rebuke and chasten: be zealous therefore, and repent
We are well and truly into God's Birth pangs (PRE-TRIBULATION) at this time;

"

THE BEGINNING OF SORROWS

"

as described in (Matt. 24:3-8).This is not the 7 year Tribulation as yet, just a lead up to and "warning" from God That the Rapture of Jesus Christ Church, and the Tribulation Revelation 6 (God's Judgment) is about to start.
(PLEASE SEE THE ARTICLE BELOW "BIRTH PANGS" PLACED AT THE BOTTOM OF THIS REPORT (JUST ABOVE SALVATION).
IN THE MEANTIME, GATHER YOURSELVES TOGETHER IN LOVE, FAITH, AND WORSHIP, AND PRAY "INCESSANTLY TILL HIS GLORIOUS RETURN.
————————————
" THE UNDERGROUND CHURCH HAS BEGUN":
CONCERNING CHRISTIAN PERSECUTION: on Feb. 3, 2021, it was reported that a proposed law in Denmark will require all sermons not preached in Danish to be translated into the Danish language AND SUBMITTED TO THE GOVERNMENT IN WRITING.
Religious groups are protesting this law and expressing concern that approval in Denmark could trigger similar laws in other nations.
The bill is not clear, but religious groups also fear that they will have to submit their sermons to the government for approval before the sermons can be preached.
——————————————-
REMEMBER SOME MAIN STREAM CHURCHES ARE NOT WHAT THEY SEEM:
Rev. 3:14  And unto the angel of the church of the Laodiceans write; These things saith the Amen, the faithful and true witness, the beginning of the creation of God;
Rev. 3:15 I know thy works, that thou art neither cold nor hot: I would thou wert cold or hot.
Rev. 3:16 So then because thou art lukewarm, and neither cold nor hot, I will spue thee out of my mouth.
Rev. 3:17 Because thou sayest, I am rich, and increased with goods, and have need of nothing; and knowest not that thou art wretched, and miserable, and poor, and blind, and naked:
SEEK THE LORD JESUS CHRIST WHILE HE MAY BE FOUND – "THE TIME IS CRITICALLY SHORT"
—————————————————
DAILY CHRISTIAN BIBLICAL QUESTIONS AND ANSWERS:
—————————————————
Praying In Anger
https://gracethrufaith.com/ask-a-bible-teacher/praying-in-anger/
QUESTION:    My sister used to be a very strong Christian. Since getting a divorce she has fallen away from the church and pulled her children out as well. She is also pulling away from the family. I pray for her continually but I wonder if God hears my prayers due to the anger that I have towards her. I am tired of seeing her hurt the family and her children while turning her back on God. How do I pray for her in a way that is glorifying to God when I cannot seem to get control of my anger and hurt towards her?
ANSWER:    You can't pray effectively for your sister while you're still angry with her. In Matt. 6:15 Jesus said unless we forgive those who sin against us, our Father in Heaven will not forgive us. This does not mean He will revoke our salvation, which was guaranteed for eternity as soon as we believed (Eph. 1:13-14). It means that our failure to forgive others puts an unresolved issue between God and us and interrupts our fellowship with Him in the here and now. Among other things, this can hinder our prayers.
This is explained in the Parable of the Unmerciful Servant (Matt. 18:21-35) which you should study carefully. In the parable the King represents Jesus and His servants represent us. Being out of fellowship is represented by being turned over to the jailer. One servant has been forgiven a huge debt, but has refused to forgive a fellow servant a small one. The King asks, "Shouldn't you have had mercy on your fellow servant just as I had on you?"
The Lord has forgiven us for every sin we will ever commit against him just because we asked (Colossians 2:13-14). In return, He expects us to forgive others when they sin against us. You must now make the choice to forgive your sister just as the Lord has forgiven you. At the same time ask Him to forgive you for being angry with your sister. Keep doing this every time your anger comes back until you feel at peace about it. This will restore you to fellowship with the Lord (1 John 1:9). Then you can become an effective prayer warrior for your sister.
In Your Anger Do Not Sin
https://gracethrufaith.com/topical-studies/forgiveness/in-your-anger-do-not-sin/
A Bible Study by Jack Kelley
"In your anger do not sin. Do not let the sun go down while you are still angry, and do not give the devil a foothold (Ephesians 4:26)."
This is the verse the Lord impressed upon my heart as I was asking for a topic for this article. It's familiar to anyone who has ever experienced any Christian counselling, and like many Bible verses, it bears closer examination.  Translations differ slightly in rendering this passage and the Greek contains some interesting insights, but Paul was quoting from Psalm 4 where the intent of the passage was established. Let's begin there.
Contained in the Old, Explained in the New
Answer me when I call to you, O my righteous God. Give me relief from my distress; be merciful to me and hear my prayer.
How long, O men, will you turn my glory into shame? How long will you love delusions and seek false gods?
Know that the LORD has set apart the godly for himself; the LORD will hear when I call to him.
In your anger do not sin; when you are on your beds, search your hearts and be silent.  Offer right sacrifices and trust in the LORD.
Many are asking, "Who can show us any good?" Let the light of your face shine upon us, O LORD.
You have filled my heart with greater joy than when their grain and new wine abound.  I will lie down and sleep in peace, for you alone, O LORD, make me dwell in safety.
David was distressed by the Israelites' continuing unfaithfulness to God. They were turning His glory to shame and seeking after false gods (Ps. 4:1-2). It is the same frustration we feel today in viewing the state of our world, so it's logical to assume David was praying on behalf of all who would share his feelings, no matter how far into the future.
The Lord's response was a warning to all of us not to let that frustration turn to sin, but to shift our focus away from what others are doing and search our own hearts instead.  I believe the Lord had David explain this because the next bit of advice is to offer the sacrifices of righteousness and put our trust in the Lord (Ps. 4:4- 5). In other words, we're to make our own peace with God and trust Him to deal with those who've aroused our anger. In Psalm 4: 7 David said that in obeying, he was given greater joy than those other people experience even after a bountiful harvest, and he was then able to sleep in peace, his anger gone.
So back to Ephesians 4:26.  Paul used two different Greek words translated anger in the NIV. The first one, at the beginning of verse 26, means to be provoked to anger. It's a passive word, indicating the anger is the effect of an outside action. The other one, at the end of the verse, means rage or wrath and is used only here in scripture. The KJV translates the first as anger and the second as wrath, but the idea is the same.   What begins as a reactive impression can quickly become an active expression.
In the preceding verses Paul had been saying, "You were taught, with regard to your former way of life, to put off your old self, which is being corrupted by its deceitful desires; to be made new in the attitude of your minds; and to put on the new self, created to be like God in true righteousness and holiness "(Ephes. 4:22-24).  It's interesting that one of his first examples of behaviour unsuitable to our new selves is anger.
It Feels So Natural
It's natural to feel anger over the flagrant violation of God's laws in the world, both inside and outside the church. It's bad enough when this hurts others, but when it's directed at us personally, it's even worse.  And when that anger turns to resentment (anger stored for future use) or causes us to respond in kind toward another person it becomes sin for two reasons. One, it puts us in God's role of judgment, and two it causes us to presume that we're better than the object of our resentment. That's called pride.
Using the context from Psalm 4 then, the lesson becomes clear. Feeling anger is natural, but harboring it or acting upon it is sin, even if we convince ourselves we're justified because the Lord's on our side. Before we go to sleep at night we're to realize that in different circumstances we'd be quite capable of the very behavior that has angered us.  Perhaps we've actually behaved that way at one time or another.
The Sermon on the Mount tells us that anger is as bad as murder from the Lord's perspective (Matt. 5:21-22).  It's the thought that counts, not just the deed.  As we lie on our beds we should let our hearts be convicted so we can confess and be forgiven of our own sins and purified from all unrighteousness (1 John 1:9). This is the sacrifice of righteousness counselled in Psalm 4:5. Trust the Lord, who judges the intent of every heart, to handle the rest and we'll lose the anger and sleep peacefully.
Against You and You Only Have I Sinned, O Lord
If the object of our wrath is a friend or neighbor, or even the person lying in the bed next to us, it's a good idea to patch things up with them.  But remember the sin is against God. By judging other people's motives and meting out real or imagined punishment we've tried to make ourselves like Him.  Remember, He said, "It is mine to avenge, I will repay" (Hebr. 10:30). That means we're not to worry about it.
Anger gives the devil a foothold (location or space) in our life. Footholds become strongholds (fortresses) and can be very difficult to demolish.  The anger that spews from them can compromise our witness, steal our joy, and impede our healing.  As the Lord's brother said, Everyone should be quick to listen, slow to speak and slow to become angry, for man's anger does not bring about the righteous life that God desires (James 1:19-20). Good advice.  Selah. 10-09-10
——————————————-
NEWS CLIPS/ARTICLES OBTAINED FROM MANY SOURCES – INCLUDING
Tracking bible prophecy.org
Rapture Ready News
Prophecyupdate.Com
Main News Channels
End Times Headlines
Prophecyupdateblogspot.com
Stevequayle.com
Gracethrufaith.com
Nowtheendbegins.com
Other Christian Sites
(CLICK ON) LATEST DAILY NEWS CLIPS:
GENERAL WORLD NEWS:
GENERAL WORLD CORONAVIRUS NEWS:
WORLD FINANCE:
1Tim. 6:10 For the love of money is the root of all evil: which while some coveted after, they have erred from the faith, and pierced themselves through with many sorrows
MASSIVE EARTH CHANGES/EARTHQUAKES/VOLCANOES ETC:
2Chr. 7:13 If I shut up heaven that there be no rain, or if I command the locusts to devour the land, or if I send pestilence among my people;
2Chr. 7:14 If my people, which are called by my name, shall humble themselves, and pray, and seek my face, and turn from their wicked ways; then will I hear from heaven, and will forgive their sin, and will heal their land
CHRISTIAN AND RELIGIOUS WORLD NEWS:
Matt. 24:9 Then shall they deliver you up to be afflicted, and shall kill you: and ye shall be hated of all nations for my name's sake.
Matt. 24:10 And then shall many be offended, and shall betray one another, and shall hate one another
EXTRA WORLD – ALTERNATIVE NEWS:
Please keep in mind that this collection of News Articles is mainly concerning America, but also take note that what happens in America will also "Dramatically" affect Australia and the rest of the World "Massively".
—————————————————-
WORLD – PROPHETIC NEWS ARTICLES PRESENTATION  (LATEST NEWS CLIPS – ARTICLES PRESENTATION (TUESDAY 16th FEBRUARY 2021)
MIDDLE EAST AND WORLD WAR LOOMING THE BUILD UP TO PSALM 83  – ISAIAH 17 AND GOG OF MAGOG WARS EZEKIEL 37-38:
THE WHOLE WORLD IS UNSTABLE FINANCIALLY, POLITICALLY, PHYSICALLY, MORALLY, GODLY: – AND BECOMING MORE SO DAILY. (WE ARE IN THE BEGINNING OF SORROWS (MATT 24:8)
THE BIBLE STATES THAT IT WILL ONLY GET WORSE BEFORE THE START OF THE TRIBULATION OF MANKIND – (REVELATION 6)
But before that we have to go through the Birth Pangs, leading up to the Tribulation of Mankind; and I feel that the beginning of Matthew 24 explains that time very well. We are currently in the Birth Pangs (Even though Matthew 24: is directed at the Jewish Nation, it still reflects Biblical Prophecy for the whole World at this time):
Matt. 24:6 And ye shall hear of WARS AND RUMOURS OF WARS: see that ye be not troubled: for all these things must come to pass, but the end is not yet.
Matt. 24:7 FOR NATION SHALL RISE AGAINST NATION, AND KINGDOM AGAINST KINGDOM: and there shall be famines, and pestilences, and earthquakes, in divers places.
—————————————————-
GENERAL PROPHETIC NEWS SECTION:
—————————————————–
3

THINGS THAT WERE ONCE SCIENCE FICTION THAT HAVE NOW BECOME SCIENCE FACT
http://endoftheamericandream.com/3-things-that-were-once-science-fiction-that-have-now-become-science-fact/ – February 14, 2021 by Michael Snyder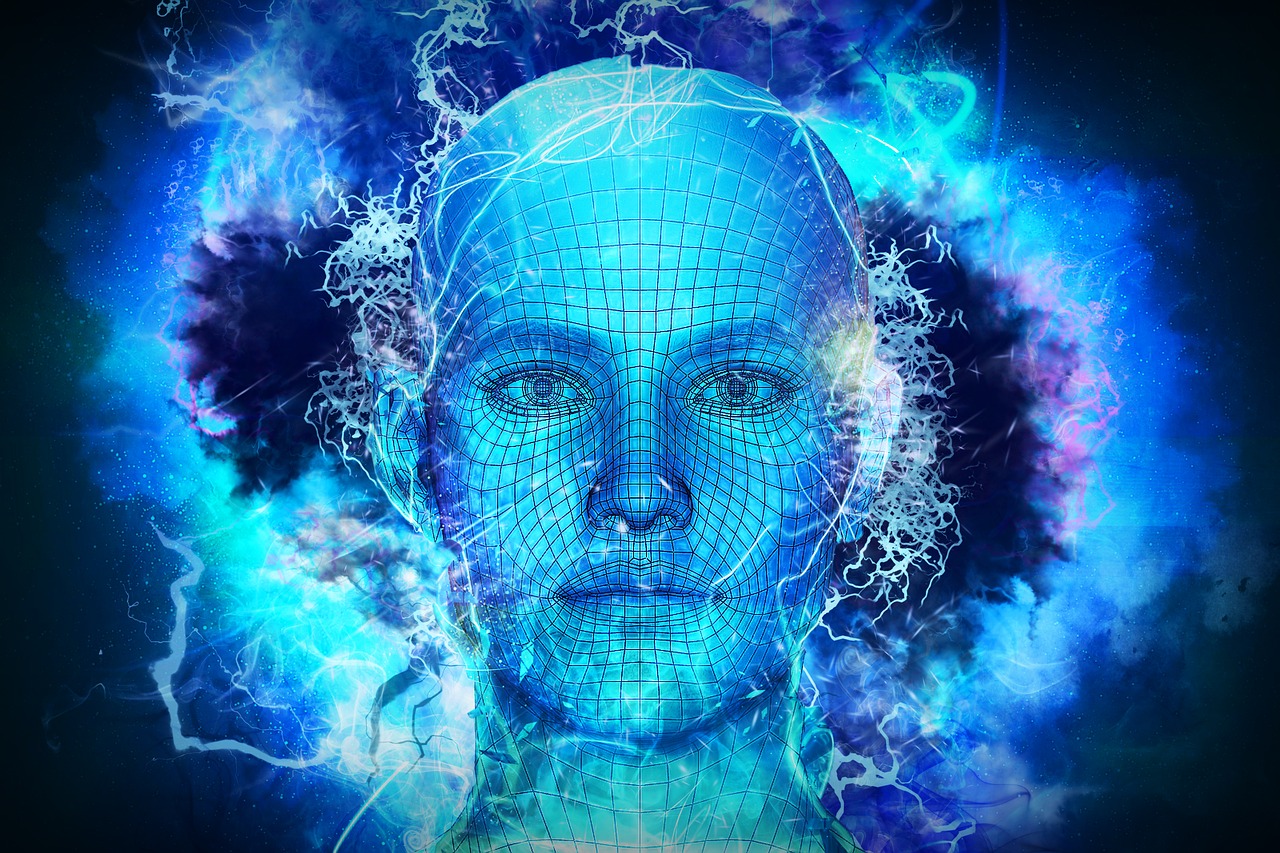 I think that everyone can agree that our world is becoming stranger with each passing day.  As I survey the news on a daily basis, I am absolutely astounded by the bizarre things that I come across.  When I was growing up, our world seemed like such a stable and predictable place, but that is definitely no longer the case.  These days, we are constantly seeing things happen that I never thought that we would actually see, and that includes officials at the Pentagon admitting that they have been testing wreckage from UFO crashes…
THE Pentagon has admitted to holding and testing wreckage from UFO crashes in a bombshell Freedom of Information letter, shared with The Sun.
Researcher Anthony Bragalia wrote to the Defense Intelligence Agency (DIA) requesting details of all UFO material, which they hold and results of any tests they had been carrying out on it.
In the old days, government officials would go to great lengths to deny that UFOs existed.
But now apparently all you have to do to find out the truth is submit a FOIA request.
As a child, I was told that UFOs only existed in science fiction movies.  But over the years sightings have become more and more frequent, and it has become clear that people are not just imagining these objects.
And now the government is even admitting that it has studied materials from crashed UFOs that possess "extraordinary capabilities"…
In the response, shared with The Sun, the DIA released 154 pages of test results that includes reports on a mysterious "memory" metal called Nitinol, which remembers its original shape when folded.
Bragalia said it was a "stunning admission" from the US government and the documents reveal that some of the retrieved debris possesses "extraordinary capabilities" including the potential to make things invisible or even slow down the speed of light.
So the good news is that we are starting to get some truth about UFOs from the U.S. government.
But the bad news is that many experts that have studied UFOs believe that the intentions of those piloting the craft are not good at all.
Switching gears, governments around the world are now developing "super soldiers" to fight in the wars of the future.
You would expect to read about such a thing in a comic book, but now it is becoming a reality.
In particular, we are being warned that China has actually conducted "human testing" on members of their own military.  The following comes from NBC News…
U.S. intelligence shows that China has conducted "human testing" on members of the People's Liberation Army in hope of developing soldiers with "biologically enhanced capabilities," the top U.S. intelligence official said Friday.
John Ratcliffe, the director of national intelligence, included the explosive claim in a long Wall Street Journal op-ed in which he made the case that China poses the pre-eminent national security threat to the U.S.
Could you imagine an entire army of men with "super intelligence", "super speed" and "super strength"?
Thousands of hybrid soldiers that possess powers like Superman or Captain America would definitely be a force to be reckoned with, and that is apparently what China is after.
IN PURSUIT OF THIS GOAL, CHINA HAS BEEN CONDUCTING EXTREMELY STRANGE "GENETIC" EXPERIMENTS 

FOR MANY YEARS

…
In a communist society with unrestrained ambition, researchers are pursuing weird science. WHAT HAPPENS WHEN YOU 

MIX PIG AND MONKEY DNA

?

Chinese experimenters can tell you. How about growing human-like organs in animals? Yes, they have done that as well.
More recently, one scientist in China has been attempting to give human intelligence to a monkey…
Bing Su, a Chinese geneticist at the state-run Kunming Institute of Zoology, recently inserted the human MCPH1 gene, which develops the brain, into a monkey. The insertion could make that animal's intelligence more human than that of lower primates. Su's next experiment is inserting into monkeys the SRGAP2C gene, related to human intelligence, and the FOXP2 gene, connected to language skills.
Other governments around the world have also been "playing God", and now that we have gone down this road there will be no going back.
The last thing I want to talk about is the giant science experiment that is being conducted all over the planet right now.
The experimental mRNA shots that people around the world are being given right now were rushed through the development phase at record speed, and most people don't realize that they actually "hijack your cells"…
When Moderna was just finishing its Phase I trial, The Independent wrote about the vaccine and described it this way: "It uses a sequence of genetic RNA material produced in a lab that, when injected into your body, must invade your cells and hijack your cells' protein-making machinery called ribosomes to produce the viral components that subsequently train your immune system to fight the virus."
"In this case, Moderna's mRNA-1273 is programmed to make your cells produce the coronavirus' infamous coronavirus spike protein that gives the virus its crown-like appearance (corona is crown in Latin) for which it is named," wrote The Independent.
Authorities insist that there will be no unexpected problems, but could there be a downside to programming our cells to do things that they were never designed to do that they aren't anticipating?
Sadly, it appears that we are starting to get an answer to that question.
We are now being told that it is "normal" for people to experience severe side effects from these shots, and we are also now being told that it is "normal" for some patients to die.  Here is one example…
A 78-year-old Southern California woman died on Friday after receiving the first dose of the COVID-19 vaccine.
The patient got the injection of the Pfizer vaccine around 12 p.m. at the COVID-19 vaccination site located at Cal Poly Pomona, according to Dr. Michael E. Morris, physician director of Kaiser Permanente Southern California's COVID-19 Vaccination Program.
While waiting in the observation area, she reported feeling discomfort and, while being evaluated by medical personnel, she lost consciousness, Morris said in a statement.
Of course this is not an isolated case.  According to the latest VAERS data, there have been hundreds of deaths in the U.S. so far.
Unfortunately, Dr. Fauci is now telling us that these experimental treatments don't even work very well against the new South African variant…
Fauci, speaking on NBC's "Meet the Press," said less is known about the South African variant than the U.K. version, which has proved to be more transmissible than the original version of the virus.
"But we do know that it (the South Africa variant) evades the protection from some of the monoclonal antibodies, and it diminishes somewhat the capability and the effectiveness of the vaccine to block it," Fauci said. "It doesn't eliminate it, but it diminishes it by multiple fold.
And we are also being told that even if the whole world embraces the treatments, COVID will "remain with us" indefinitely…
The world should be prepared for the coronavirus to continue to circulate long-term despite the roll-out of vaccines, the head of the EU's ECDC health agency, Andrea Ammon, said on Friday.
'We should be prepared that it will remain with us,' the head of the Stockholm-based European Centre for Disease Prevention and Control said in an interview.
So it appears that authorities will want us to "mask up" and practice social distancing for the foreseeable future, and it is just a matter of time before the next pandemic comes along.
If someone had told me what life would be like in 2021 when I was a kid, I would not have believed them.
OUR WORLD HAS BECOME A REALLY CRAZY PLACE, AND THE PACE OF CHANGE IS ONLY GOING TO ACCELERATE AS WE MOVE INTO THE FUTURE…
————————————-
WEBPAGE ADMINISTRATOR

:

   It is all about "CHANGING" our D.N.A. (Have you worked out why the Covert 19 "and beyond" Injections are happening; well it is very simple; they "THE ELITE – ONE WORLD GOVERNMENT" Want to alter God's rules; (Our D.N.A. is God's Creation), if it is changed, then you have no hope of an entry to "Heaven"; It is an abomination to God if you do. This Vaccine is a prelude to the Beast system "THE MARK OF THE BEAST"; If you take this "CURRENT" injection  OR FUTURE Injections that we know it will "Definitely" change your D.N.A. and this is what "GOD THINKS OF THAT"
DO THESE SCRIPTURE'S SOUND FAMILIAR
Rev. 16:2 And the first went, and poured out his vial upon the earth; and there fell a noisome and grievous sore upon the men which had the mark of the beast, and upon them which worshipped his image.
Rev. 19:20 And the beast was taken, and with him the false prophet that wrought miracles before him, with which he deceived them that had received the mark of the beast, and them that worshipped his image. THESE BOTH WERE CAST ALIVE INTO A LAKE OF FIRE BURNING WITH BRIMSTONE.
Rev. 16:2 And the first went, and poured out his vial upon the earth; and there fell a noisome and grievous sore upon the men which had the mark of the beast, and upon them which worshipped his image.
—————————————-
Keep in mind that this specific vaccine

is not the "Actual" Mark of the Beast;

it is just a prelude to it which will happen in the next 3 to 4 years. But it does change your R.N.A. and Hence your D.N.A. This is an "Abomination" to God (you are his creation). (For further information on this Vaccine please see the information on the last page of this News Report).
Rev. 13:17 And that no man might buy or sell, save he that had the mark, or the name of the beast, or the number of his name.
————————————-
ISN'T A VACCINE PASSPORT BASICALLY A COMPULSORY VACCINE?
Denmark is planning to introduce a 'vaccine passport' for travellers to prove they've been vaccinated for the coronavirus – a move other countries are pondering – while some companies are considering 'proof of jab' as an employment requisite. Few counties are openly supporting compulsory vaccines but by making it impossible to travel and harder to get a job without one, isn't this effectively making them compulsory? Our man seeks wisdom from above. Follow us on Telegram https://t.me/rtintl​ / https://t.me/rtvisual
————————————-
Rev. 14:11 And the smoke of their torment ascendeth up for ever and ever: and they have no rest day nor night, who worship the beast and his image, and whosoever receiveth the mark of his name.
Rev. 15:2 And I saw as it were a sea of glass mingled with fire: and them that had gotten the victory over the beast, and over his image, and over his mark, and over the number of his name, stand on the sea of glass, having the harps of God.
Rev. 16:2 And the first went, and poured out his vial upon the earth; and there fell a noisome and grievous sore upon the men which had the mark of the beast, and upon them which worshipped his image.
Rev. 19:20 And the beast was taken, and with him the false prophet that wrought miracles before him, with which he deceived them that had received the mark of the beast, and them that worshipped his image. These both were cast alive into a lake of fire burning with brimstone.
————————————-
Rev. 20:4 And I saw thrones, and they sat upon them, and judgment was given unto them: and I saw the souls of them that were beheaded for the witness of Jesus, and for the word of God, and which had not worshipped the beast, neither his image, neither had received his mark upon their foreheads, or in their hands; and they lived and reigned with Christ a thousand years.
————————————-
This (Our) World is changing "Rapidly"; for the worse, it is becoming very "Satanic" But God predicted this massive upheaval and it is

"NOW"

occurring please read Revelation 6 to 22 in The Bible; you will then know all the facts about what is about to Transpire, and why. Jesus Christ is our only hope.
————————————–
ISRAEL-IRAN WAR RHETORIC INCREASES: IDF'S 'PREPARATIONS FOR THE IRANIAN THREAT' LEADS TO IRAN'S RESPONSE
https://prophecyupdate.blogspot.com/ – Yossi Aloni
Israeli Ambassador to the UN Gilad Erdan's speech to the Security Council focused on the dangers arising from Iran's activity. Meanwhile, Chief of Staff Aviv Kochavi's remarks about the IDF's preparations for the Iranian threat led to an angry response from Tehran.
Iran's ambassador to the UN, Majid Takht-Ravanchi, sent two complaints against Israel to the Security Council calling on the international community to intervene against the "Israeli regime." In response, Ambassador Erdan attacked the Iranians and warned of the expected consequences of the Iranian regime's aggression.
"We will continue to act against the insane ayatollah regime on every front and especially in the UN," Erdan said. "I suggest Tehran not put us to the test. Iran's intentions to destroy Israel and its actions in the Middle East should prompt the international community to act as soon as possible and not bury its head in the sand."
In response, Takht-Ravanchi accused Erdan of making "false allegations regarding Iran's nuclear program. [Erdan] is desperately trying to portray our peaceful nuclear program as a threat," the Iranian ambassador said. On the IDF chief's speech, the Iranian said that "Israel was intensifying its provocative rhetoric and its war mongering against Iran, and plans to carry out its belligerent threats."
Erdan went on to say that "Israel will act in every way possible to prevent the world's most dangerous regime from arming itself with the world's most dangerous weapons."
He added, "I demand of the Security Council to ignore Iranian lies and deploy the only effective measures to combat the danger posed by the Islamic Republic: crippling sanctions and a significant threat of military action."
—————————————
https://prophecyupdate.blogspot.com/ – Debka
Israel is said by Syria to have conducted a series of missile attacks on "targets near Damascus from the Golan Heights and Galilee," late Sunday, Feb. 14. Most were said to have been "deflected by Syrian air defense systems." Syrian opposition sources add that 6 non-Syrians were killed in the attack, which targeted Iranian arms and missile depots.
Military sources note that PM Binyamin Netanyahu and Defense Minister Benny Gantz abruptly left an important cabinet meeting on Sunday afternoon, breaking off important decisions on the next two stages of Israel's exit from the coronavirus emergency.
On Sunday, the Israeli Air Force launched a snap exercise to practice its readiness for combat on the northern front. Dubbed "Rose of Galilee," all parts of the air force are focusing on the core missions of maintaining air superiority and defending the nation's skies, as well as conducting air strikes and gathering intelligence. Drones, helicopters and warplanes will fly overhead amid sounds of explosions may be expected across the country before the exercise ends on Wednesday.
Netanyahu has called together for Thursday the heads of national security and foreign relations to air for the first time the implications of renewed US negotiations with Iran. He has summoned the defense minister Benny Gantz, foreign minister Gaby Ashkenazi and Mossad director Yossi Cohen to attend.

The prime minister is intent on bringing the government onto the same line ready for possible disagreements with the Biden administration on the Iran issue. He wants to make sure that all the ministers concerned speak with one voice, even though he and Gantz are at odds on this and most other issues.
For now, Israel is not relenting on its military pressure on Iran to remove itself and its proxies from Syria from which to menace its borders and halt constant build-up of advanced munitions.
—————————————-
ISRAELI AIRSTRIKES TARGET OUTSKIRTS OF DAMASCUS
https://prophecyupdate.blogspot.com/ – Alexandra Kashirina
According to Syrian state-run media, the country suffers from regular aerial bombing conducted by Israel. Tel Aviv does not comment on these airstrikes, while high-ranking Israeli officials have claimed that they carry out many military operations in Syria aimed at paramilitary groups that are, as Israel claims, backed by Iran.
Syrian air defense systems intercepted "Israeli aggression" over the country's capital of Damascus early in the morning on Monday, according to Syrian state outlet SANA.
"Today, at 01:18 [23:18 GMT on Sunday] the Israeli enemy launched a missile strike from the occupied Syrian Golan Heights and Galilee [in northern Israel] on a number of targets on the outskirts of Damascus, and air defense systems repelled the aggression and shot down most of the enemy missiles," a military source told SANA.
The missiles were claimed to have been launched from Golan Heights and targeted a number of objects in the vicinity of Damascus. Most of the missiles were said to have been downed by Syrian defense systems.
Initial SANA reports suggested that strong explosions were heard in the western suburbs of Damascus.
The media gave no further details on casualties or damage in the latest attack.
Earlier, senior aide to the Iranian Foreign Minister, Ali Asghar Khaji, warned Tel Aviv against crossing "red lines" in Syria, describing Israeli military actions as "aggressive and hostile towards the region, the Palestinians, and neighbouring countries".
During recent months, Israel has reportedly been attacking Syrian southern border territories alongside Damascus suburbs, where Iranian-backed troops are said to be deployed. Tel Aviv has not officially taken responsibility for the airstrikes.
————————————————-
https://prophecyupdate.blogspot.com/ – Judah Ari Gross
Damascus outskirts bombed in alleged IDF attack; IAF launch surprise exercise- TV7 Israel News

15.02

Today's top stories 15.02.21; 1) Dozens of surface-to-surface missiles struck multiple of targets overnight both West and South of the Syrian capital, Damascus – in an attack attributed to Israel. 2) The Israeli Air Force launched a surprise four-day exercise as part of which it started drilling simulations of combat scenarios in Israel's Northern Front in preparation for all-out war. 3) Israeli Prime Minister Benjamin Netanyahu hosted Cypriot President Nicos Anastasiades, during which the two leaders discussed a wide-range of bilateral, multilateral and regional issues.
—————————————-
The Israeli military launched a surprise air force exercise simulating war in the north late Sunday night, as Israeli jets reportedly struck Iran-linked sites in Syria.
According to the Israel Defense Forces, the exercise — called "Galilee Rose" — will include a variety of scenarios that would be involved in fighting a war against the Lebanese Hezbollah terror group and its allies in Syria.
That includes defending Israeli airspace from incursions, offensive strikes, intelligence collection and ensuring aerial superiority by neutralizing enemy air defenses.
"During the exercise, there will be thorough tests of planning, command and execution processes, as well as logistical and technological capabilities, with an emphasis on preserving aerial freedom of operation and maintaining full operational continuity," the IDF said, using a term referring to the military's ability to function continually.
All of the Air Force's aircraft and other systems will be used during the exercise. Beginning Monday afternoon, residents of northern Israel can expect to see a larger than normal amount of planes, helicopters and drones flying overhead "and explosions will be heard in the area," the military said.
The drill was scheduled to end on Wednesday.
The exercise was announced hours after Syrian state media reported that the Israeli Air Force had launched a series of airstrikes on sites around Damascus, killing at least nine pro-regime militia fighters, according to the Britain-based pro-opposition group Syrian Observatory for Human Rights.
The Observatory has regularly been accused by Syrian war analysts of inflating casualty numbers, as well as inventing them wholesale.
The attacks hit facilities in the area of the Damascus International Airport, through which Iran has reportedly been trying to transport advanced munitions, as well as military sites around the Damascus suburb of el-Kisweh, a long-time base of Iranian operations.
The IDF refused to comment on the late-night strikes, in accordance with its policy to neither confirm nor deny its operations in Syria, save for those launched in retaliation for an attack from Israel's northern neighbor.
The IDF has launched hundreds of strikes in Syria since the start of the civil war in 2011 against moves by Iran to establish a permanent military presence in the country and efforts to transport advanced, game-changing weapons to terrorist groups in the region, principally Hezbollah.
The reported attacks came 10 days after Israel was accused of hitting targets on the Syrian Golan Heights and at the Damascus International Airport.
—————————————
MILITARY PRESENCE IN DC WILL CONTINUE FOR REMAINDER OF YEAR
https://prophecyupdate.blogspot.com/ – Shane Trejo
President-Imposed Joe Biden will continue the military occupation of the U.S. Capitol until at least the end of this year, as his regime loses legitimacy following the Senate's shameful rubber-stamping of an election marred with unprecedented fraud.
FOX 5 DC is reporting that the National Security Council is plotting with the Department of Defense for support beyond the date of Mar. 12. They obtained an email in which deep state forces claimed they are planning a meeting on Wednesday to discuss the specifics.
"If it's not possible to sustain at the current level with NG personnel, we need to establish the number of NG personnel (DCNG and out-of-state) we can sustain for an extended period – at least through Fall 2021 – and understand additional options for providing DoD support, to include use of reserve personnel, as well as active component," wrote acting Assistant Secretary of Defense for Homeland Defense and Global Security Robert Salesses in the email.
————————————————-
https://prophecyupdate.blogspot.com/ – Steve Watson
After months of denying there are any plans to introduce so called vaccine passports, the British government has now admitted that not only is it considering introducing them for travel, but also merely to gain access to events spaces, and even shops and pubs.
Foreign Secretary Dominic Raab told LBC radio that the government is considering a domestic scheme to allow greater freedoms to those who can prove they have been vaccinated.
"It's under consideration, but of course you've got to make it workable," Raab stated:
"I'm not sure there's a foolproof answer in the way that sometimes it's presented, but of course we'll look at all the options," Raab added.
Raab's comments come after vaccines minister Nadhim Zahawi declared last month that any form of vaccine passport would be 'discriminatory'.
A senior government source also told the Telegraph that the Government has been "very cautious about this idea that if you don't have a passport therefore somehow your liberties are curtailed".
"As Conservatives we should be instinctively concerned about that," the source further noted.
Despite the repeated details, the government has continued to develop the vaccine passport system
Former Prime Minister, and arch globalist, Tony Blair has renewed his push for Britain to implement a standardised global vaccine passport while the country has the G7 Presidency.
Writing in the Mail on Sunday, Blair urged "We should plan for an agreed 'passport' now. The arguments against it really don't add up."
"The world is moving in this direction," Blair added, saying that he "can't see another way of this."
"With my team at the Institute for Global Change, I have looked at this from every angle and come to this conclusion: there is no prospect of a return to anything like normal without enabling people to show their Covid status, whether that means they have been vaccinated or recently tested," Blair proclaimed.
Blair also revealed that he is working with the World Economic Forum on its CommonPass initiative, a COVID passport scheme being pushed by a coalition of Big Tech companies, and that has received funding from the Rockefeller Foundation. The CommonPass is already being implemented by all three major airline alliances.
Blair previously declared that vaccine passports are inevitable and that "It's going to be a new world altogether."
————————————————-
'Deprogramming' Talk Is Giving Refugees From Communism Flashbacks
https://prophecyupdate.blogspot.com/ – Dale Hurd
An attorney for PBS was caught on camera by Project Veritas saying the children of Trump supporters should be taken away from their parents and put in reeducation camps.
He was later fired, but voices in the media are still calling for Trump supporters to be deprogrammed.
Eugene Robinson of the Washington Post said on MSNBC, "There are millions of Americans, almost all white, almost all Republicans, who somehow need to be deprogrammed."
Journalist Katie Couric said on HBO's Real Time with Bill Maher, "The question is: how are we going to really almost deprogram these people who have signed up for the cult of Trump?"
Trump supporters are also being called mentally ill and are being censored, doxed, de-platformed, backlisted, or demonetized.
DISTURBING PARALLELS TO COMMUNIST DICTATORSHIPS
It's giving some who have lived in communist countries, flashbacks.
For those who lived under communist dictatorships, what's happening in America has disturbing parallels.
Chinese Pastor Bob Fu of China Aid was a student leader during the Tiananmen Square pro-democracy demonstrations in 1989. He was also a proud attendee of the January 6th Trump rally on the National Mall. 
Fu says the call for "re-education" and "deprogramming" for Trump supporters is straight out of the Chinese communist party playbook. 
"Absolutely," was Fu's response when asked about the similarities, "These kinds of tactics, they all require forced conformity and if you don't comply, then you will be punished. They want to make every American conform one way of ideology and a one way of thinking."
Elizabeth Rogliani's family had to flee Venezuela when Hugo Chavez took power. She made a video warning last year about the similarities between the Antifa and Black Lives Matter rioting in America and what happened in Venezuela, that went viral. She told her Instagram followers, "I have already lived through this thing when I was living in Venezuela."
Rogliani says the labeling of Trump supporters as potential domestic terrorists was a tactic Hugo Chavez used to stigmatize his political opposition.
"This calling out the opposition or Republicans as terrorist or fascist, that is the kind of language I saw a lot," Rogliani said, "The late president Hugo Chavez used to call us fascist and terrorist as well."
Rogliani believes one ominous sign for America has been all the conservatives flocking to more secure messaging platforms like Telegram because that is exactly what happened in Venezuela when the democratic opposition was de-platformed and opposition leaders began to be arrested. 
"We jumped into Telegram really early on," Rogliani said, "So I find that very interesting how it's happening so fast here."
Jason Poblete's grandfather had to flee Cuba when Fidel Castro took power. Poblete, an attorney who has worked in Congress and now heads the Global Liberty Alliance, says what happened in Cuba is replaying in the United States.
"It's painful to watch," Poblete told us, "It's not something that I ever thought I would see in the United States. In Cuba, the communists and the socialist facilitators had been laying the groundwork. And by the time Fidel Castro rolled in, they had already laid that framework in place to take the government over."
————————————————-
https://prophecyupdate.blogspot.com/ – Strange Sounds
Worst snowfall in 50 years for Moscow (Russia!!!), daily snow record for Seattle! And snow covering beaches in Greece. The Big Freeze is sweeping across the world…
The Russian capital has been hit with the worst snowfall in decades, with freak weather disrupting air travel and bringing traffic to a halt. 
The extreme weather hit the city and its surrounding region on Friday, and snow continued falling for two straight days. A snowfall this intense hasn't been registered in the city for some 50 years, with the current record dating back to 1973.
Mountains of snow resulted in the closure of multiple roads across the city overnight. Look at the video below… It's insane!
The Moscow Ring, the city's crucial traffic artery, has been clogged with heavy trucks, which in some spots managed to move only a few meters over several hours, prompting some motorists to break all the rules and attempt to drive on the wrong side. Some motorists even abandoned their cars on the roads.
Those who got to the airports, however, discovered that air traffic is also being disrupted, with dozens of flights delayed or even cancelled.
Several buildings collapsed under the weight of the snow, with several injured reported.
Meanwhile a major winter storm impacts the Pacific Northwest with ice and snow Saturday, leaving hundreds of thousands of people without power and disrupting travel across the region. And this is only the beginning!
A total of 11.1 inches of snow fell in Seattle between February 12-13. The daily snowfall for February 13 is 8.9 inches making it the snowiest day in Seattle in 52 years!
Freezing rain left roads, power lines and trees coated in ice in the Portland, Oregon, region, and by Saturday morning more than 270,000 people were without power.
The extreme conditions, loss of power and transportation problems prompted Oregon Gov. Kate Brown to declare a state of emergency Saturday afternoon.
After a period of unseasonably warm weather across the country, the cold front "Medea" brought frigid temperatures and snowfall to northern Greece on Saturday.
The cold front will continue through the weekend, with more snowfall and frigid weather expected in Athens and the rest of the country on Monday.
Along with low temperatures and snowfall, meteorologists also predict that Medea will bring about strong thunderstorms around Greece late Saturday through Sunday.
————————————————-
HISTORIC SNOW STORM KNOCKS OUT POWER TO MORE THAN 1.4 MILLION HOMES ACROSS CENTRAL AND SOUTHERN US
https://endtimeheadlines.org/2021/02/historic-snow-storm-knocks-out-power-to-more-than-1-4-million-homes-across-central-and-southern-us/ – Feb 15, 2021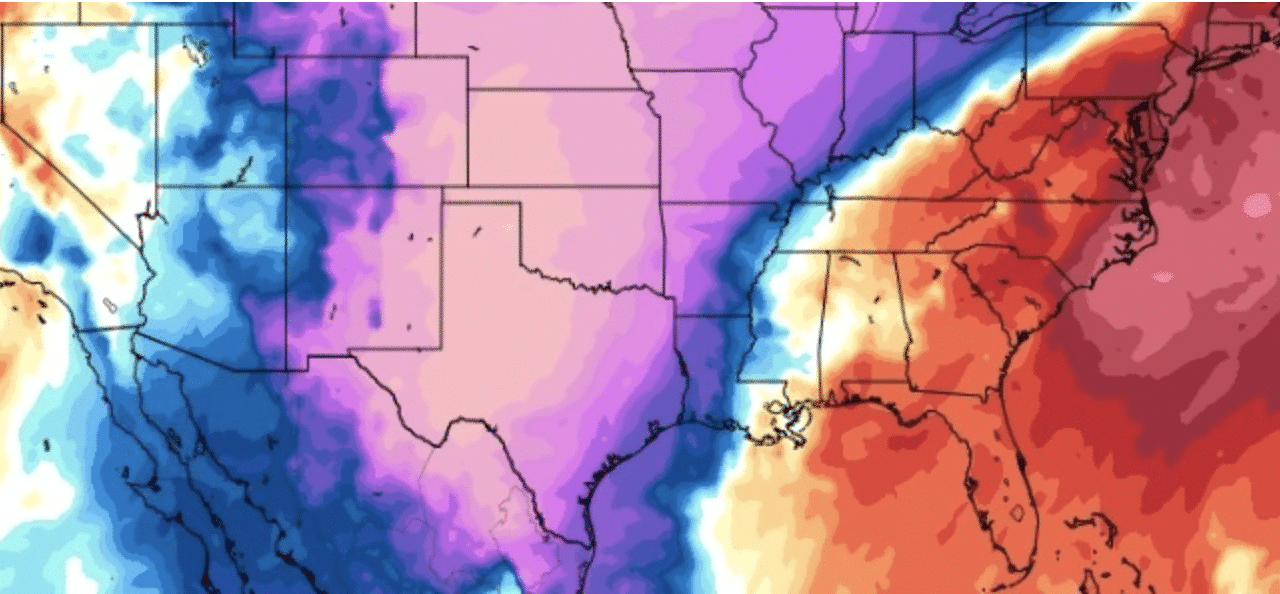 (WP) – A historic Arctic outbreak continues to bring a bone-chilling deep freeze to the central United States, as the coldest air in generations plunges south and is accompanied by snow and ice all the way to the Gulf of Mexico. Some cities will see their lowest temperatures in more than a century as high-impact winter storms roll across the country.
Temperatures about 50 degrees below average occupy an enormous swath of the central United States, stretching from the Rockies to the Mississippi Valley and the Midwest. At least 15 states could see temperatures of minus-10 or colder, while lows near the U.S.-Canada border flirt with minus-40.
More than 50 million people could see temperatures dip below zero during the next several days as the record-setting deep freeze envelops the country. Meanwhile, Texas Gov. Greg Abbott (R) issued a state disaster declaration, where every one of the state's 254 counties was under a winter storm watch, warning, or advisory leading up to the approaching storms.
"Extreme impacts" were likely, according to the National Weather Service. Oklahoma Gov. Kevin Stitt (R) declared a weather disaster emergency for his state, with every county under a winter storm warning. The cold is expected to be damaging in these areas, with pipe bursts in homes adding to ice-induced power outages. 

READ MORE
————————————————-
3 THINGS THAT WERE ONCE SCIENCE FICTION THAT HAVE NOW BECOME SCIENCE FACT
https://endtimeheadlines.org/2021/02/3-things-that-were-once-science-fiction-that-have-now-become-science-fact/ – Feb 15, 2021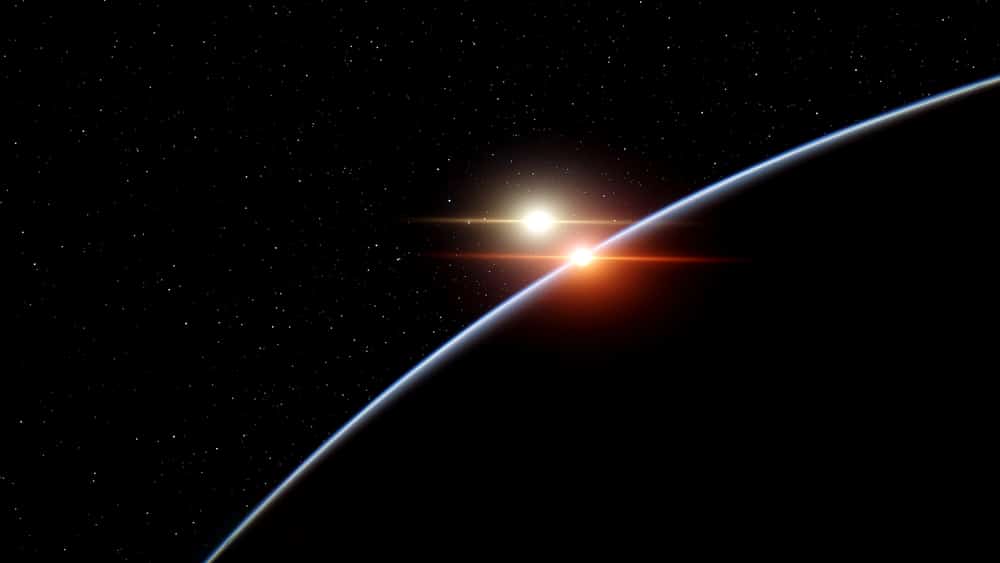 (OPINION) Michael Snyder – I think that everyone can agree that our world is becoming stranger with each passing day. As I survey the news on a daily basis, I am absolutely astounded by the bizarre things that I come across.
When I was growing up, our world seemed like such a stable and predictable place, but that is definitely no longer the case. These days, we are constantly seeing things happen that I never thought that we would actually see, and that includes officials at the Pentagon admitting that they have been testing wreckage from UFO crashes…
THE Pentagon has admitted to holding and testing wreckage from UFO crashes in a bombshell Freedom of Information letter, shared with The Sun. Researcher Anthony Bragalia wrote to the Defense Intelligence Agency (DIA) requesting details of all UFO material, which they hold and results of any tests they had been carrying out on it.
In the old days, government officials would go to great lengths to deny that UFOs existed. But now apparently all you have to do to find out the truth is submit a FOIA request. As a child, I was told that UFOs only existed in science fiction movies.
But over the years sightings have become more and more frequent, and it has become clear that people are not just imagining these objects. And now the government is even admitting that it has studied materials from crashed UFOs that possess "extraordinary capabilities"…
In the response, shared with The Sun, the DIA released 154 pages of test results that include reports on a mysterious "memory" metal called Nitinol, which remembers its original shape when folded. Bragalia said it was a "stunning admission" from the US government and the documents reveal that some of the retrieved debris possesses "extraordinary capabilities" including the potential to make things invisible or even slow down the speed of light. 

READ MORE
————————————————-
JD FARAG: DIVIDE AND CONQUER
Bible Prophecy Update – February 14th, 2021
•

Streamed live on Feb 15, 2021

Pastor JD talks about the prophetic significance of the satanic strategy of "Divide and Conquer" as it relates to the church of Jesus Christ in these last days. This update will only be shown in its entirety at

https://www.jdfarag.org/

​

while the traditional YouTube live stream will be limited to Pastor JD's introduction only. 

"LIVE STREAMING ALERT:

Pastor JD's COMPLETE Bible Prophecy Update Videos will only be available at https://www.jdfarag.org/

​

. We will continue live-streaming the introduction to the Prophecy Update on YouTube, however, once the introduction is done, the YouTube live-stream will end, and Pastor JD will continue the live-stream with the conclusion of the update at

https://www.jdfarag.org/

​

. The best and easiest way to watch the complete updates will be to watch them in their entirety from the start of the live stream at

https://www.jdfarag.org/

​

.  Please set your reminders, bookmark our website page, or fan us on Facebook when we are about to go live."
 https://youtu.be/qlSwZCDXG8Y
————————————————-
7 WAYS TO DISCERN BETWEEN FALSE AND FLAKY PROPHETS
https://endtimeheadlines.org/2021/02/7-ways-to-discern-between-false-and-flaky-prophets-2/ – Feb 15, 2021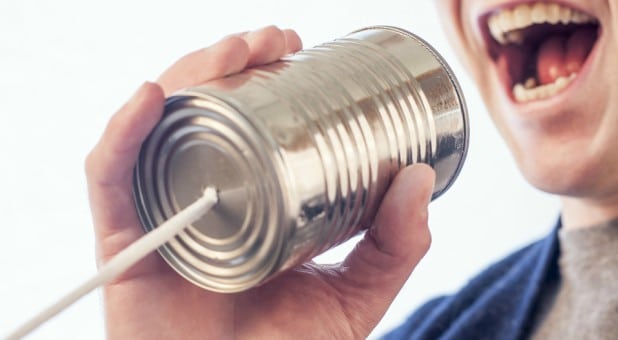 (OPINION) Charisma – The prophetic movement and or prophetic leaders have perhaps been the most controversial in the body of Christ the past several decades. Some of it has to do with the fact that many people are afraid of any move of the Spirit and or criticize that which they do not understand.
However, as someone who has functioned in prophetic ministry since the early 1990s, I would say that a fair share of criticism against the prophetic is warranted because of either flaky or false prophetic ministries.
It is the objective of this article to attempt to bring a distinction between a flaky and false prophet. By "flaky," I am referring to a prophetic leader who has serious flaws in their ministry, but their heart and motive are generally right before God.
By a "false" prophet, I am referring to a person who is not only erroneous in some of their methodology, but in their motive and ambition. This is the kind of person I believe Jesus was referring to when He told His followers to beware of false prophets who come in sheep's clothing but inwardly are ravening wolves (Matt. 7:15).
In my opinion, frequent patterns of mistakes and or subjectivity can be a sign of a flaky prophet, but a pattern of intentional deceit for self-promotion shows this particular prophetic person to be false. The former has to mature, get mentored, and grow in their prophetic role—the latter has to repent, or they will face the judgment of God and be exposed or removed from their ministry. 

READ MORE:
————————————————-
PASTOR CLAIMS FIRST TRUMPET FROM THE BOOK OF REVELATION IS ABOUT TO BE BLOWN
https://endtimeheadlines.org/2020/05/pastor-claims-first-trumpet-from-the-book-of-revelation-is-about-to-be-blown/ – May 20, 2020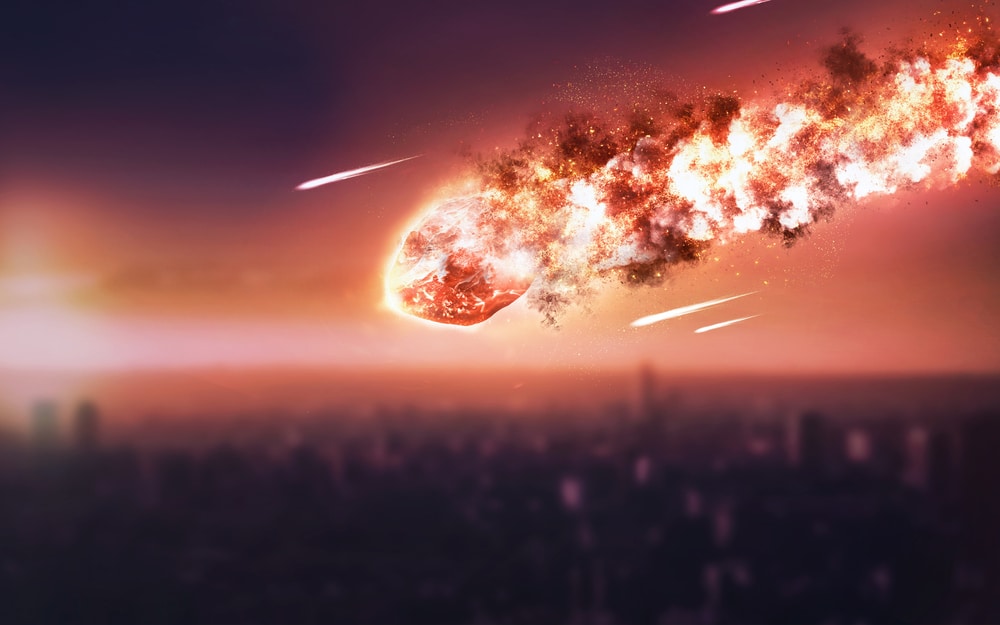 (OPINION) ETH – A pastor is sounding the alarm that the first trumpet from the Book of Revelation is about to be sounded and we are currently witnessing the silence before the storm according to a recent piece from the Express.
The Book of Revelation is the final book of the Bible and the New Testament. In the book seven trumpets are sounded, one at a time, that unleash apocalyptic events witnessed and spoken of by John of Patmos in his vision. According to Revelation chapter eight, the angels of the Lord sound these trumpets after the breaking of the Seventh Seal, which secured the scroll of the apocalypse, marking the Second Coming of Christ.
With the devastating and destructive events occurring around the world, including the coronavirus and locust plague on the African continent and in the Mideast, some have theorized that these events could actually be the Four Horsemen from Revelation Chapter 6 – sent to cause famine and plague – coming to fruition before our eyes.
However, Pastor John Barnett is claiming that we are now living in what he has dubbed "the silence before the storm" in which will see the first trumpet of Revelation 8 sounded in the near future, which will be a devastating event that will literally wipe out one-third of Earth's trees, a promise in which he believes was proved in the Book of Exodus.
In a recent video that he uploaded last month, the pastor started: "The doctrine starts in verse seven, the first angel sounds and hail and fire follow mingled with blood. "Now doesn't that sound like something Exodus? Chapter seven to 10 – the Plagues of Egypt – It's very similar to what's happening.
"God was judging the Egyptians because they had their false gods, he was saying 'those gods aren't real'.  "God is doing the same thing here, he sends down hail and fire, mingled with blood, and look what happens."
Dr. Barnett claims that the events that we've seen recently were merely a warning from God for humans trying to save the planet and not themselves, but dire consequences are coming. He went on to state that
"Today, everything is going green and it's good, we shouldn't waste, it's wrong to waste. "But the go green is almost a reflection of the Mother Earth save the planet idea – no, save the people. "The planet is hopelessly heading for destruction, save the people – there's almost a worship of nature.
"Well, a third of the trees are burned up and all the green grass, these speak of life and signs of life – they provide food, shelter, and shade. "But God says to the world, 'if you don't worship me if you worship the Earth, then your food, your life, and your comfort, I'll show you that I'm the one who is the giver and sustainer of life.'"
Dr. Barnett went on claiming there are many ways that the first trumpet could come, with one being a huge volcanic eruption. He continued: "So God lets loose, a gazillion things could cause this, have you seen all the volcanoes? If one of those breaks loose, that superheated water vapor going up to the atmosphere and a third of all trees are burned up.
"That's coming, that is literal, it doesn't mean something else, God already did this in Egypt. "He burned up and killed their animals, their crops. "God is speaking, what a warning, what a wake-up call, people are listening and God will save people in the tribulation."
————————————————-
STILL CHRISTIAN SOLDIERS
By Nathele Graham – https://www.raptureready.com/2021/02/14/still-christian-soldiers-by-nathele-graham/ – Published on: February 14, 2021 by RRadmin7 Category:General Articles, Ron & Nathele Graham
 I am having computer troubles that are making writing a commentary this week almost impossible. Instead of writing a new one, I went through some old ones that were written by my husband, Ron Graham. Ron died in March 2013, and I can tell you he was a Christian Soldier right to the end. This commentary is as true today as it was when he wrote it. Ron loved Jesus, and that love guided his life.
CHRISTIAN SOLDIERS
"Thou therefore endure hardness, as a good soldier of Jesus Christ. No man that warreth entangleth himself with the affairs of this life; that he may please him who hath chosen him to be a soldier" (2 Timothy 2:3-4).
"Onward Christian Soldiers" is a stirring song, which calls us to battle. The words were written by Sabine Baring-Gould in 1865, and it has been a favorite marching song ever since. Let's take a look at that call to action.
"Onward, Christian soldiers, marching as to war, with the cross of Jesus going on before. Christ, the royal Master, leads against the foe; forward into battle see His banners go!"
I would like to thank each and every one of you brave Christians who have put on a military uniform. I pray along with so many others that God's hand will protect you. There are also many Christian soldiers around the world who are battling and dying, but they are not in uniform. By this I mean those who are in God's army and stand up for Jesus Christ without concern for their own well-being. They are brave warriors who are neither afraid nor ashamed to speak about our Lord and Saviour, Jesus Christ, no matter what persecution they may face.
"For I am not ashamed of the gospel of Christ: for it is the power of God unto salvation to everyone that believeth; to the Jew first, and also to the Greek" (Romans 1:16).
Each and every Christian needs to be stout-hearted and bold in our witness for Christ, whether or not what we say in a public setting might be considered hate speech. Today it is becoming more and more treacherous to stand for Christ, and those brave soldiers in countries where Christianity is banned will be rewarded by God for their stand for Christ. Christian, there is a war raging all around us. We need to prepare for battle against the unseen enemy of all humanity by knowing that Jesus Christ leads the battle.
"At the sign of triumph Satan's host doth flee;
On then, Christian soldiers, on to victory!
Hell's foundations quiver at the sound of praise;
Brothers lift your voices, loud your anthems raise."
The truth is Satan has already lost the battle. He was defeated at the cross of Calvary. Jesus won, and Christians need to remember that victory.
"Submit yourselves therefore to God. Resist the devil, and he will flee from you" (James 4:7).
Soldiers are known for standing firm for the commander who gives them their marching orders. In the military, men are taught to fight the enemy without fear of their own death. Soldiers are taught to overcome their fear early in their training, and very few go A.W.O.L. Our Commander, Jesus Christ, also taught his disciples early on that fear is not to be a concern for those following him.
"Fear not, little flock; for it is your Father's good pleasure to give you the kingdom" (Luke 12:32).
"Like a mighty army moves the church of God;
Brothers, we are treading where the saints have trod.
We are not divided, all one body we,
One in hope and doctrine, one in charity."
When we look around at the various buildings with labels like, "United Methodist," "First Baptist," "Second Baptist," "Southern Baptist," "Lutheran" and so forth, it seems as if the army of Christian soldiers is divided. It is true that there are doctrines in each congregation that seem to separate the Christian Ekklesia, but
"For as the body is one, and hath many members, and all the members of that one body, being many, are one body: so also is Christ. For by one Spirit are we all baptized into one body, whether we be Jews or Gentiles, whether we be bond or free; and have been all made to drink into One Spirit" (1 Corinthians 12:12-13).
We are unified in Christ. He is our commander and the leader of this army of Christian soldiers. Many saints have followed Him into this spiritual battle, and we who are living today follow where they have trod. Christ will not fail!
"What the saints established that I hold for true.
What the saints believed, that I believe too.
Long as earth endureth, men the faith will hold,
Kingdoms, nations, empires, in destruction rolled."
We are very blessed today to have God's written truth – the Holy Bible. In it we read of the world prior to Christ's coming. The history of the Jewish nation and the promise of the coming Messiah are contained in the Old Testament, which is a written record of God's plan. When Christ walked this earth, He fulfilled all of the prophecies concerning His first Advent, and He only asks us to believe.
"And Simon Peter answered and said, Thou art the Christ, the Son of the living God" (Matthew 16:16).
Peter proclaimed Jesus was the Messiah. Do we proclaim that truth today, or do we shrink away from taking a stand for our Lord? As Christians we need to stand firm in our faith. The twelve men who followed Jesus were willing to face death rather than deny Christ. John was not martyred but faced imprisonment on many occasions. Judas was a turncoat who ultimately committed suicide and was replaced in the group by Mathias, who was martyred. Throughout history, faithful men and women have faced torture and death because of their faith in Jesus Christ.
Today is no different. Around the world, many Christians are being imprisoned, tortured, and killed because they will not renounce Jesus. Their belief in Him is strong, and they will not compromise. If they are killed for their faith, it is only their body that dies.
"O death, where is thy sting? O grave, where is thy victory?" (1 Corinthians 15:55).
Brethren, keep Christ first in your life. Don't be ashamed of Him.
"Crowns and thrones may perish, kingdoms rise and wane,
But the church of Jesus constant will remain.
Gates of hell can never 'against the church prevail;
We have Christ's own promise, and that cannot fail."
Our battle is not against flesh and blood, but against Satan and his minions.
"For we wrestle not against flesh and blood, but against principalities, against powers, against the rulers of the darkness of this world, against spiritual wickedness in high places" (Ephesians 6:12).
On our own we would be lost, and the battle would be won by the enemy. These rulers of darkness seem strong, and all manner of evil looms around us and seems to be growing stronger by the day. Make no mistake about it; Christ will prevail. Each day we battle with these principalities and rulers of darkness, but as Christian soldiers we have the promise from Jesus that even the gates of hell will not prevail against His Ekklesia.
"And I say also unto thee, That thou art Peter, and upon this rock I will build my church; and the gates of hell shall not prevail against it" (Matthew 16:18).
What rock is Jesus talking about? Certainly, He isn't talking about Simon Peter as some mistakenly believe. The rock that Christ spoke about was Simon Peter's declaration that Jesus is the Christ.
"Onward then, ye people, join our happy throng,
Blend with ours your voices in the triumph song.
Glory, laud and honor unto Christ the King,
This through countless ages men and angels sing."
The battle still rages, but the invitation is there for everyone to join our army of believers. There will come a time, however, when the Christian soldiers, an army of born-again believers in Jesus Christ, will be raptured and Christ's Ekklesia will be taken Home. That time is drawing near. Brethren, do you know someone who needs to come to know Christ? Do not delay telling them about Christ. Invite everyone you know to join us in singing the praises of our Lord and King, Jesus the Christ.
"And at midnight Paul and Silas prayed, and sang praises unto God: and the prisoners heard them" (Acts 16:25).
Paul was in prison, yet he sang praises unto God. Not only was he in prison, but he had also been beaten and locked in stocks. In spite of his misery, he still sang praises to God. When the battle doesn't seem to be going your way, do you get discouraged and pout, or do you sing praises unto God? Paul's example to the prisoners and to the jailer resulted in many people coming to know Christ as their Saviour.
Whatever circumstances we find ourselves in, we need to be an example of Christ's love to people around us by making choices that honour Christ instead of paying homage to our enemy. Our example just might be the difference between them making the choice to accept Christ or choosing to die in their sin and spending eternity in hell.
Christian, we are at war. Our Commander knows this and has made armour available for us for our protection, and each soldier needs to be skilled in using it.
"Wherefore take unto you the whole armour of God, that ye may be able to withstand in the evil day, and having done all, to stand. Stand therefore, having your loins girt about with truth, and having on the breastplate of righteousness; and your feet shod with the preparation of the gospel of peace; above all taking the shield of faith, wherewith ye shall be able to quench all the fiery darts of the wicked. And take the helmet of salvation, and the sword of the Spirit, which is the word of God: Praying always with all prayer and supplication in the Spirit, and watching thereunto with all perseverance and supplication for all saints" (Ephesians 6:13-18).
Brethren, the battle rages all around us, and every piece of our armour must be in place. We have marching orders from our Leader. Will we obey those orders and fight the good fight, or will we go A.W.O.L.? Jesus has called us to action, and we must respond.
"Onward Christian soldiers, marching as to war,
With the cross of Jesus going on before."
We know that Christ will win the victory in this battle, but He needs Christian soldiers standing fast and fighting strong.
"But thanks be to God, which giveth us the victory through our Lord Jesus Christ"
(1 Corinthians 15:57).
God bless you all,
Ron Graham
All original scripture is "theopneustos," God-breathed.
This commentary was started by Ron Graham before his death on March 14, 2013, and finished by his wife, Nathele Graham.
————————————————-
SALVATION
CLICK ON LINKS BELOW:
WHAT IS SALVATION? What is the Christian doctrine of salvation?
SIMPLY Salvation is believing in the Lord Jesus Christ death on the Cross where he gave his life for us. And
HOW DOES GOD SAVE

?

In the Christian doctrine of salvation, God has rescued us through (JESUS CHRIST DEATH (ON THE CROSS) AND HIS "RESURRECTION) (John 3:17). Specifically, it was Jesus' death on the cross and subsequent resurrection that achieved our salvation (Romans 5:10; Ephesians 1:7). Scripture is clear that salvation is the gracious, undeserved gift of God (Ephesians 2:5, 8) and is only available through faith in Jesus Christ (Acts 4:12).
AND IT IS A "FREE" GIFT, BASED ON OUR LOVE FOR JESUS SACRIFICE FOR US AND OUR CONTINUAL SINS THAT MUST BE "FORGIVEN" THROUGH HIS SACRIFICE.
————————————————
AN EXAMPLE OF THE SINNERS PRAYER:
Dear Father,
I now believe that Jesus Christ is Your only begotten Son, that He came down to our earth in the flesh and died on the cross to take away all of my sins and the sins of this world. I believe that Jesus Christ then rose from the dead on the third day to give all of us eternal life.
Lord Jesus,
I now confess to You all of the wrong and sinful things that I have ever done in my life. I ask that You please forgive me and wash away all of my sins by the blood that You have personally shed for me on the cross. I am now ready to accept You as my personal Lord and Saviour. I now ask that You come into my life and live with me for all of eternity.
Father, Jesus – I now believe that I am truly saved and born again.
Thank You Father.
Thank You Jesus.
————————————————
JESUS CHRIST RETURN FOR HIS CHURCH IS "IMMINENT"
Matt. 7:27 And the rain descended, and the floods came, and the winds blew, and beat upon that house; and it fell: and great was the fall of it.
Matt. 24:38 For as in the days that were before the flood they were eating and drinking, marrying and giving in marriage, until the day that Noe entered into the ark,
Matt. 24:39 And knew not until the flood came, and took them all away; so shall also the coming of the Son of man be
——————————————–
DON'T WAIT FOR THE LAST MINUTE
We are currently in the "Birth Pangs" pending the coming "7 year TRIBULATION" period, where all the Nations on Earth will be subject to God's Wrath on an "UNGODLY" World. The Rapture of Jesus Christ Church is "TOTALLY" imminent; And what will follow after that will be massively more devastating that we are seeing right now (Read

Revelation Ch 6 – 22

) God is trying to get everyone's attention to the coming Judgments; He does not want "ANYONE" to perish, but all to come to repentance. He loves us, but will not stand idly by and watch the World, (His Creation) turn to sin and debauchery). We are currently living in a fallen "Satanic" World where "EVIL", is totally accepted, "and God and his Love for his Church": is being exponentially rejected. The time has come when God HAS TO intervene, and he is (The prophetic word listed in his Word the Bible is being fulfilled exponentially).
——————————————————
THE NEW WORLD ORDER:
ONE WORLD GOVERNMENT – ONE WORLD ECONOMIC SYSTEM – ONE WORLD RELIGION
Dan. 9:27 And he shall confirm the covenant with many for one week: and in the midst of the week he shall cause the sacrifice and the oblation to cease, and for the overspreading of abominations he shall make it desolate, even until the consummation, and that determined shall be poured upon the desolate
Dan. 7:24 And the ten horns out of this kingdom are ten kings that shall arise: and another shall rise after them; and he shall be diverse from the first, and he shall subdue three kings
Rev. 17:12 And the ten horns which thou sawest are ten kings, which have received no kingdom as yet; but receive power as kings one hour with the beast
—————————————————-
THE MARK OF THE BEAST:
DON'T TAKE THE MARK OF THE BEAST WHICH IS (CHANGING YOUR D.N.A.) AND GIVING YOUR CONTROL OVER TO THE "BEAST SYSTEM" – THIS IS AN ABONOMINATION TO GOD: (YOU ARE HIS CREATION):
Rev. 13:14 And deceiveth them that dwell on the earth by the means of those miracles which he had power to do in the sight of the beast; saying to them that dwell on the earth, that they should make an image to the beast, which had the wound by a sword, and did live.
Rev. 13:15 And he had power to give life unto the image of the beast, that the image of the beast should both speak, and cause that as many as would not worship the image of the beast should be killed.
Rev. 14:9 And the third angel followed them, saying with a loud voice, If any man worship the beast and his image, and receive his mark in his forehead, or in his hand
THE PUNISHMENT FROM GOD FOR THOSE WHO TAKE THE MARK AND WORSHIP THE "BEAST SYSTEM":
Rev. 14:10 The same shall drink of the wine of the wrath of God, which is poured out without mixture into the cup of his indignation; and he shall be tormented with fire and brimstone in the presence of the holy angels, and in the presence of the Lamb:
 (YOU ARE GOD'S CREATION – CHANGING YOUR D.N.A. AND/OR GIVING YOUR ALLEGANCE TO ANOTHER ENTITY I.E. (THE ANTICHRIST) – IS AN ABONOMINATION TO GOD):
————————————————-
THE FUTURE CONONAVIRUS INJECTION AT THIS POINT IN TIME ALSO APPEARS TO BE "MASSIVELY" AGAINST GOD AS IT WILL IS ALSO TAINTED WITH A CHANGE IN YOUR (R.N.A. WHICH CHANGES YOUR D.N.A.) AND WILL ALTER YOUR BODY IN MANY WAYS, (INCLUDING DEATH).
————————————————-
WEBPAGE ADMINISTRATOR:
(THE AUSTRALIAN R.N.A. VACCINE)
You Know, there comes a time in one's life when you just have to speak up regarding the "Blatant "Stupidity", "Greed", "Corruption", "Lies", "ETC" that some people have in their Soul; To say we have to have the Vaccine because of an "I SAID SO" attitude; even if it is Tainted with "DEATH", it can change your R.N.A. to Totally Change your D.N.A. Causing "DEATH". And "OH" if you change your D.N.A. don't look to God to have Mercy on you "IF" you survive, because "GOD" is the "CREATOR" of your "SOUL", and your "BODY". And once you change your D.N.A. you WILL become "NEPHLINIC," i.e. a different person. This is what the fallen Angels did after God Created Adam and Eve, they changed "Animal", and "Human" D.N.A. Which turned "Humans & Animals into a Totally different Species, i.e. it made them "NEPHLIMIC" "NOT OF GOD". God's Judgment is coming upon the people that are creating this "Ungodly" Evil, and like it was before the "FLOOD", so it will be again; Destruction of God's Creation over a "SEVEN YEAR PERIOD".

Revelation Chapter 6

to Revelation Chapter 22. Which is about to start any time in the very near future.
This RNA "Vaccine" is "NOT APPROVED", and Trials that they recently conducted on people in Korea, Africa, and God knows where else, resulted in "Hundreds" of Deaths, and left the rest very sick and dying. And since then "tens of Thousands" of people are becoming very sick after the jab, and most are dying. Ask yourself why are they vaccinating Nursing Home residents and Hospitals first; the answer is because the New World Order's Objective is to Eliminate every person over 70 Years Old, and that is exactly what is happening Worldwide;
The "AGENDA" of the "NEW WORLD ORDER" "THE ORDER OF THE PROTOCOLS OF ZION" is to wipe out "EIGHT TENTH'S OF HUMANITY", and leave enough room for the "ELITES" to live in peace and harmony". But they have not considered God into this equation, and he is our Creator and he loves his Creation with a passion –Jesus Christ died for us on the cross at calvary, and Once the Church has gone from this World God's vengeance will commence on the Ungodly of this World.
THE NEW WORLD ORDER THAT HAS ALREADY BEGUN

,

It Means A "ONE WORLD GOVERNMENT", A ONE WORLD CHURCH, AND A ONE WORLD RELIGION ("CHRISLAM"). "AND IT IS PURE EVIL"
PLEASE ACCEPT GOD'S FREE GIFT OF SALVATION. IT IS OUR ONLY HOPE