Turkey threatens military operation in Syria-US,China talk Crisis coordination- Other News

59.3K subscribers
You will hear the following in this Broadcast: -Turkey threatens new military operation into Syria -Civilians killed as Nagorno-Karabakh conflict deepens -Putin calls for Turkish involvement in Nagorno-Karabakh talks -Touring IDF drill, Netanyahu threatens Hezbollah with 'steel fist' -Satellite photos show activity at Iran's Natanz nuclear facility -US, China Militaries Talk 'Crisis Communications' As They Trade Warnings -1.7 Million Without Power As Zeta Batters Gulf Coast -Fireball: 'OUTSTANDING' fireball explodes over northern USA -French buy up toilet paper and pasta ahead of second lockdown -Walmart removes guns, ammo from floor displays amid unrest -7.0 Earthquake Kills 4 in Turkey, More Than 150 Injured -Bizarre, Earth-sized rogue planet found floating in Milky Way -Rare Halloween 'Blue Moon' -New York City luxury buildings hire armed guards for possible Election Day unrest -Los Angeles & DC Businesses Brace for Election Day Chaos, Board Up Windows -Gigantic hailstones measuring more than 8 inches hammer Tripoli, Libya during apocalyptic storm -American shoppers panic-buying as coronavirus spike aggravates year of upheaval
——————————————-
Israel offers Greece-Turkey aid; Dominican Republic ponders Jerusalem embassy- TV7 Israel News 02.11

Today's top stories 02.11.20; 1) The Ministry of Foreign Affairs of the Dominican Republic issued a statement in which it reported that it is examining the possibility of relocating its embassy in Israel from Tel Aviv to Jerusalem. 2) Jerusalem has conveyed its sympathies to both Turkey and Greece respectively, after both nations were impacted by a number of earthquakes in the Aegean Sea that consequently claimed dozens of lives and caused severe damage in its aftermath. 3) Another attack was reported in France; despite extensive efforts by Paris to protect its churches and schools throughout the country.
——————————————-
Conflict with US (Nov 03,2020) PLA Deploys Missiles, Jet & Artillery to live fire drill in Guangdong

Conflict with US (Nov 03,2020) PLA Deploys Missiles, Jet & Artillery to live-fire drill in Guangdong CHINESE armed forces have released footage showing fearsome weaponry capable of creating a "net of fire" by shooting up to 10 bullets a second even as the eastern state holds military talks with the United States. China's People's Liberation Army (PLA) has released footage of a recently conducted live-fire drill. The exercise, which was to practice operating a new anti-air weaponry system in Guangdong, has sparked World War 3 fears. A video posted by Chinese state-affiliated media company, demonstrated the capabilities of the eastern state amid reports of military talks with the US for crisis communication. According to Global Times, several vehicle-mounted antiaircraft artillery systems were used. The artillery shoots up to 10 bullets a second. This creates a "net" of fire for a split second.
——————————————-
Revelation – The Compromised Church

188K subscribers
The Compromised Church Pastor Tom Hughes
——————————————-

188K subscribers
After the Election Pastor JD shares serious concerns about what may happen after the presidential elections this Tuesday, November 3rd. Subscribe to Pastor J.D.'s new prophecy website at

http://jdfarag.org
—————————————————
(LATEST NEWS CLIPS – ART
ICLES (TUESDAY 03rd NOVEMBER 2020)
—————————————————
(THIS IS THE WORLD'S CURRENT TIMELINE)
Matt. 24:6 And ye shall hear of wars and rumours of wars: see that ye be not troubled: for all these things must come to pass, but the end is not yet.
Matt. 24:7 For nation shall rise against nation, and kingdom against kingdom: and there shall be famines, and pestilences, and earthquakes, in divers places.
Matt. 24:8 All these are the beginning of sorrows.
Matt. 24:9 Then shall they deliver you up to be afflicted, and shall kill you: and ye shall be hated of all nations for my name's sake.
Luke 12:40 Be ye therefore ready also: for the Son of man cometh at an hour when ye think not
—————————————–
THIS IS THE WORLD'S VERY NEAR FUTURE:
Matt. 24:21 For then shall be great tribulation, such as was not since the beginning of the world to this time, no, nor ever shall be
—————————————————
WE PREACH THE BLESSED HOPE FOR THE FUTURE IN JESUS CHRIST OUR SAVIOUR
1Cor. 12:3 Wherefore I give you to understand, that no man speaking by the Spirit of God calleth Jesus accursed: AND THAT NO MAN CAN SAY THAT JESUS IS THE LORD, BUT BY THE HOLY GHOST.
"Behold, I come like a thief! Blessed is he who stays awake and keeps his clothes with him, so that he may not go naked and be shamefully exposed."
"And you know what is restraining him now so that he may be revealed in his time. For the mystery of lawlessness is already at work. Only he who now restrains it will do so until he is out of the way."
REV. 14:12
Here Jesus was alluding to the fact that the Doctrine of Eternal Security WILL EXPIRE WITH THE RAPTURE OF THE CHURCH
Luke 12:37 Blessed are those servants, whom the lord when he cometh shall find watching: verily I say unto you, that he shall gird himself, and make them to sit down to meat, and will come forth and serve them
SO WON'T YOU ACCEPT JESUS NOW AND BE REMOVED FROM THAT EVENT  (OF TRIBULATION) AND LIVE FOREVER WITH JESUS IN THE FAMILY OF GOD?
2 "(For he saith, I have heard thee in a time accepted, and in the day of salvation have I succoured thee: behold, now is the accepted time; behold, now is the day of salvation.)" (2nd Corinthians 2:6)
—————————————————
DAILY CHRISTIAN BIBLICAL QUESTIONS AND ANSWERS:
—————————————————
THE PERSECUTION OF CHRISTIANS
https://gracethrufaith.com/ask-a-bible-teacher/the-persecution-of-christians/
QUESTION:    Have you heard of people using some letter supposedly written by Corrie Ten Boom to try and prove that the church will go through the tribulation? Why would people use Corrie Ten Boom as evidence that the church is supposed to go through the trib? Why wouldn't they use just scripture? The letter claims that Christians in China were told they'd be raptured but were then persecuted by Mao; therefore the American church needs to be ready for persecution in the tribulation.
ANSWER:    I agree with you. If Corrie Ten Boom believed in a post trib rapture then her opinion conflicts with Scripture. And the persecution of Chinese Christians by Mao was not part of the tribulation and therefore had nothing to do with the rapture. Even as you read this, Christians are being persecuted somewhere in the world and over 1,000 are martyred for their faith every day. The Church is not exempted from persecution in general, only that which is part of the End Times judgments.
PERSECUTION BEFORE THE RAPTURE
https://gracethrufaith.com/ask-a-bible-teacher/persecution-before-the-rapture/
QUESTION:    Persecution of Christians seems to be happening more and more. Do you think we will experience persecution (bodily harm) and death in America as is true in China, India, Iran, and various places in the middle East before the Rapture? A number of prophecy people think we should prepare for serious suffering and even death by beheading. Would you please tell us your thoughts about persecution?
ANSWER:    Concerning Christian persecution, I believe the enemy only bothers with the Church where it's vibrant and growing. Since that's no longer the case in the West I don't expect the kind of violent persecution here that we read about in other places before the Rapture. In short I don't think Satan feels like we're worth that much effort. I think the persecution of Christians in the US will mostly likely consist of the loss of free speech, freedom of assembly, and other civil liberties, especially among those who hold to traditional evangelical views.
The reference to beheading is from Rev. 20:4 and applies primarily to Tribulation martyrs, although there are cases of beheading being reported in places where militant Islam is a major religious force. Warnings of such a thing happening in the Western Church come mostly from folks who hold the post-trib rapture view.
Persecution Or Judgment?
https://gracethrufaith.com/ask-a-bible-teacher/persecution-or-judgment/
QUESTION:    It seems to me many people are confused, about the difference between persecution and judgment.
Believers are promised persecution and it has been so since the dawn of the Church age. However, judgment (God's Judgment) is only for unbelievers. What do you think?
ANSWER:    As Jesus told us in John 16:33 the Church will always face persecution of one form or another.
Persecution has been the world's response to any movement it fears and doesn't understand and Christianity is no exception. (Of course the real force behind the persecution of the Church is Satan who understands it all too well and is preying on man's fear.) And judgment is reserved for unbelievers.
In the west we mostly face unfair and restrictive legislation today. Maybe that's because Satan no longer considers the western church a legitimate threat and so maintains only a harassment strategy here while turning his attention elsewhere. Most of what we call church growth here is really migration, as we move from building to building without really adding to our numbers.
But in the third world, it's estimated that as many as 175,000 new believers are added to the heavenly roles every day, so the real persecution the Church is experiencing today is in countries like China, Africa and India.
That's where Pastors are being imprisoned and tortured, buildings are being burned down, and believers are being attacked and raped in record numbers. Whole villages of African Christians have disappeared. In Jericho and Bethlehem, 4 out of the 5 Christians who used to live there have fled for their lives since they came under Palestinian control. Hindus broke into a Christian orphanage in India and terrorized 150 young girls living there. Similar things can be said about the Muslim response to Christianity in Indonesia with rapes, torture, and beheading. And China allows only state approved churches who agree not to preach about salvation or Heaven. Violation brings prison terms and torture. In the time it takes you to read this, about 60 seconds, two more believers will have died for their faith somewhere in the world.
What's my point? We don't have to wait for the Great Tribulation for the Church to experience persecution.
Just because we're not experiencing persecution personally doesn't mean it isn't happening.
Will The Church Suffer Persecution?
https://gracethrufaith.com/ask-a-bible-teacher/will-church-suffer-persecution/
QUESTION:    I understand that the first abomination of desolation rendered the temple unfit for used in about 167BC and that the altar to the pagan god Zeus Olympus was set up in about 168BC by Antiochus Epiphanes prefiguring a similar abomination that Jesus Christ predicted would be erected in Matthew 24:15. In Revelation 13:5-7, the antichrist is seen in the future to make war with the church! Before the rapture, will the present church undergo prosecution like in the days of the first abomination when worshipers in the temple in Jerusalem were falling by the sword, burned, captured, or plundered?
ANSWER:    Rev. 13:7 says the anti-Christ will be given the power to make war against the saints and to overcome them. But in Matt. 16:18 Jesus said the gates of Hell will never overcome the Church. Therefore the saints in Rev. 13:7 are tribulation believers, not the Church. Rev. 13:7 takes place shortly after the beginning of the Great Tribulation, and by then the Church will already be gone.
However, we should all remember that the Church has always undergone persecution, and is experiencing some of the worst right now. On average more Christians are dying for their faith in the world today than did during the Roman persecution of the 1st and 2nd centuries.
The only persecution the Church will escape is that which takes place during the last seven years before the 2nd Coming, the period known as Daniel's 70th Week, or the time of God's wrath.
SEVERE PERSECUTION IN THE FUTURE?
https://gracethrufaith.com/ask-a-bible-teacher/severe-persecution-in-the-future/
QUESTION:    Re: Your commentary on Psalm 7. Could you please explain in more detail exactly what you are referring to in the US? Are there some laws coming down that we are not aware of? Are you speaking of the tribulation (Daniel's 70th week) or are you talking here and now before the Rapture? I certainly agree that there is no end to ALL kinds of problems on the horizon but I'm confused about the severe persecution comments, at least in the "near future" as you have indicated for the U.S. Any clarification would be greatly appreciated.
ANSWER:    In my view there has to be a further winnowing of "Christians in name only" from the true Church before the rapture and in the past the Lord has allowed the repression of religious freedoms as a means to accomplishing this.
I think there's an undercurrent of anger and frustration in this country due to recent events. It's possible that the coming elections will become a focal point for this frustration and could turn nasty, and already it's clear that believers will be lumped together with other social conservatives as being to blame for this. If these feelings manifest themselves in the form of civil unrest there will be a reaction from the government that will likely result in a curtailment of some civil and/or religious liberties.
Since I believe the rapture is part of the near future, I would not be surprised to see a rapid acceleration of anti-Christian sentiment preceding it. But the worst of this will be reserved for the time after the rapture, when the practice of Christianity will become a capital offense and people will be faced with surrendering their lives as the only alternative to renouncing their faith.
—————————————————-
Will God Let Us Suffer Through The Fall Of Our Nation?
https://gracethrufaith.com/ask-a-bible-teacher/will-god-let-us-suffer-through-the-fall-of-our-nation/
QUESTION:    I know that God will not let us suffer through the Great Tribulation or any part of Daniel's 70th week. But will He allow us to suffer through the fall of our nation which I see rapidly approaching? Will the Rapture occurs first and contribute to the fall of the US? How do Isaiah 17, Psalm 83 and Ezekiel 38 fit in? I am just glad that I have learned to have total trust in the Lord.
ANSWER:    The Bible only promised to rescue the Church from the time of God's wrath (1 Thes. 1:10) which I believe includes all of Daniel's 70th Week. Throughout the Church Age Christians have suffered the consequences of wars, famines, economic distress and the fall of nations. Jesus said things like this would happen in this world (John 16:33). The promise of protection through times like this is not to the Church as a whole but to individual believers. To those who seek first His Kingdom and His righteousness, God promises to meet our needs (Matt. 6:31-33). We're not to worry about it.
I believe the rapture will contribute greatly to the demise of the United States as a world power. It may or may not happen before Isaiah 17 and Psalm 83 but will almost certainly precede Ezekiel 38.
—————————————————-
NEWS CLIPS/ARTICLES OBTAINED FROM MANY SOURCES – INCLUDING

Tracking bible prophecy.org
Rapture Ready News
Prophecyupdate.Com
Main News Channels
End Times Headlines
Prophecyupdateblogspot.com
Stevequayle.com
Gracethrufaith.com
Nowtheendbegins.com
Other Christian Sites
(CLICK ON) LATEST DAILY NEWS CLIPS:
ISRAEL NEWS:
THE MIDDLE EAST PEACE PLAN IS "ANTI GOD" – (GOD WILL NOT ALLOW JERUSALEM TO BE DIVIDED).
ZECHARIAH 12:2-3
Zech. 12:2 Behold, I will make Jerusalem a cup of trembling unto all the people round about, when they shall be in the siege both against Judah and against Jerusalem.
WORLD TERRORISM – CHAOS – WARS
GENERAL WORLD NEWS:
——————————————–
GENERAL WORLD CORONAVIRUS NEWS:
WORLD FINANCE:
Rev. 6:6 And I heard a voice in the midst of the four beasts say, A measure of wheat for a penny, and three measures of barley for a penny; and see thou hurt not the oil and the wine
MASSIVE EARTH CHANGES/EARTHQUAKES/VOLCANOES ETC:
2Chr. 7:13 If I shut up heaven that there be no rain, or if I command the locusts to devour the land, or if I send pestilence among my people;
2Chr. 7:14 If my people, which are called by my name, shall humble themselves, and pray, and seek my face, and turn from their wicked ways; then will I hear from heaven, and will forgive their sin, and will heal their land
CHRISTIAN AND RELIGIOUS WORLD NEWS:
Matt. 24:9 Then shall they deliver you up to be afflicted, and shall kill you: and ye shall be hated of all nations for my name's sake.
Matt. 24:10 And then shall many be offended, and shall betray one another, and shall hate one another
EXTRA WORLD – ALTERNATIVE NEWS:
Please keep in mind that this collection of News Articles is mainly concerning America, but also take note that what happens in America will also "Dramatically" affect Australia and the rest of the World "Massively".
—————————————————-
WORLD – PROPHETIC NEWS ARTICLES PRESENTATION (TUESDAY 03rd NOVEMBER 2020)
—————————————————-
MIDDLE EAST AND WORLD WAR LOOMING THE BUILD UP TO PSALM 83  – ISAIAH 17 AND GOG OF MAGOG WARS EZEKIEL 37-38:
THE WHOLE WORLD IS UNSTABLE FINANCIALLY, POLITICALLY, PHYSICALLY, MORALLY, GODLY: – AND BECOMING MORE SO DAILY. (WE ARE IN THE BEGINNING OF SORROWS (MATT 24:8)
THE BIBLE STATES THAT IT WILL ONLY GET WORSE BEFORE THE START OF THE TRIBULATION OF MANKIND – (REVELATION 6)
But before that we have to go through the Birth Pangs, leading up to the Tribulation of Mankind; and I feel that the beginning of Matthew 24 explains that time very well. We are currently in the Birth Pangs (Even though Matthew 24: is directed at the Jewish Nation, it still reflects Biblical Prophecy for the whole World at this time):
Matt. 24:6 And ye shall hear of WARS AND RUMOURS OF WARS: see that ye be not troubled: for all these things must come to pass, but the end is not yet.
Matt. 24:7 FOR NATION SHALL RISE AGAINST NATION, AND KINGDOM AGAINST KINGDOM: and there shall be famines, and pestilences, and earthquakes, in divers places.
—————————————————-
GENERAL PROPHETIC NEWS SECTION:
—————————————————–
A NEW WORLD IS BEING PREPARED FOR THE ANTICHRIST TO RISE TO POWER
https://endtimeheadlines.org/2020/11/a-new-world-is-being-prepared-for-the-antichrist-to-rise-to-power/ – Nov 2, 2020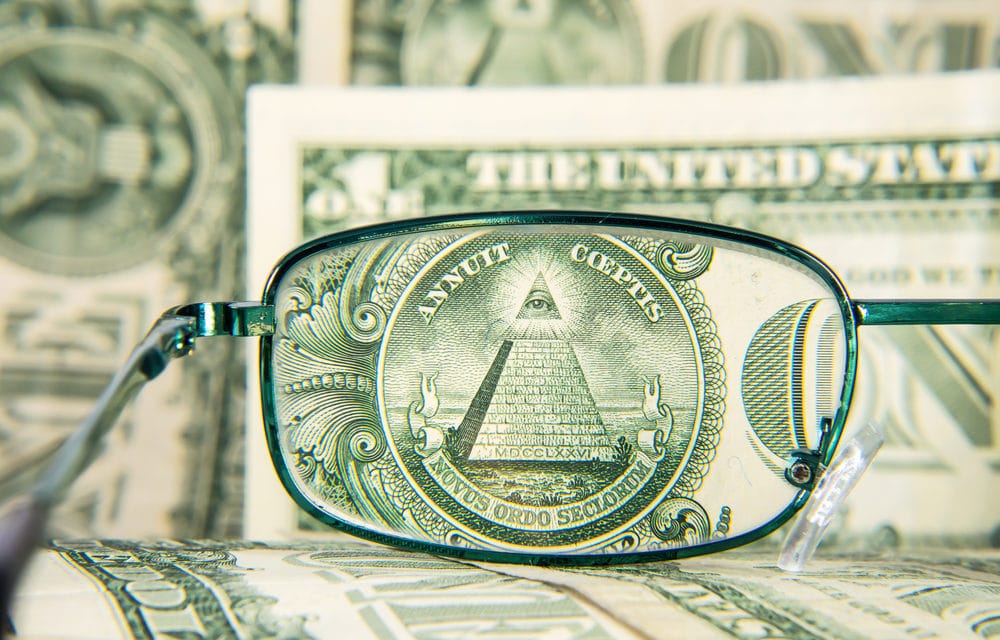 (OPINION) ETH – A Christian conspiracy theorist is claiming that a new world is being prepared for the coming rise of the Antichrist to come into power in the near future. According to his claim, the coronavirus pandemic will lead to a one world kingdom as it will allegedly force many people to rely on the government.
This theory stems from the increased lockdowns and mandatory vaccines, where global economies become more entwined. According to the blog "Signposts of the Times' all this will be branded as a utopia, but in reality, it will actually allow the Antichrist to prosper. The blog goes on further to warn that we are moving into a new world era, which will be far different from what we know now.
The blog post went into detail about this process and stated that there would first be a push ahead with new and more restrictive Covid lockdown restrictions. and it will be labeled a second or even third wave lockdown requirement. The Blog then claims that a push for mandatory vaccinations will take place once a vaccine becomes available. This theory isn't an isolated theory as the internet is flooded with similar theories.
The blog goes on to say that there will be a push to acquire or build new isolation facilities across the land, and initiate more comprehensive and rigorous travel restrictions and deploy military/police personal to ensure those travel restrictions. Then they claim there will be a plan for major supply chain breakdowns, (primarily food and day to day provisions) and this will put in place the necessity of more and more government-funded income assistance programs, leading to some form of universal basic income, (further dependence on government)."
According to the blog, all of this has been predicted and laid out in the Bible. The passage Daniel 7:23-25 reads: "The fourth beast is a fourth kingdom that will appear on earth. It will be different from all the other kingdoms and will devour the whole earth, trampling it down and crushing it.
"The ten horns are ten kings who will come from this kingdom. After them another king will arise, different from the earlier ones; he will subdue three kings. "He will speak against the Most High and oppress his holy people and try to change the set times and the laws. "The holy people will be delivered into his hands for a time, times, and half a time."
The blog continued: "Mankind is racing to usher in a new global Utopian order while Satan is ready to place his false Messiah at the helm of this new world order. "But our God has his time frame in place when he will send his son Jesus Christ to re-enter our time and space, to both snatch the body of Christ to safety, (the Rapture of the Church), and to then destroy what mankind and Satan have endeavored to create."
————————————————-
https://prophecyupdate.blogspot.com/ – Phil Butler for Journal NEO
Trillions have already been added to the international balance sheets. Half the corporations in the world are on the brink of an end-game, and the other half are in cannibalization mode. 
The first wave of COVID-19 ruined cruise companies, airlines, hotel chains, and put millions of workers on the streets, and the second wave is already worse by far. But Angela Merkel's administration stresses that Germany must stay open for business as a commercial hub. Commercial – this is all that matters to the bean counters the people of the world have put in power.
Earlier this week, France and Germany announced new lockdowns only slightly modified compared to a total stay at home orders. French President Macron just ordered a full lockdown, at the same instant he backed Muhammad cartoons which were the catalyst for a new killing spree by Islamic fundamentalists in Nice. France may well descend into anarchy when the full effects of nationwide lockdown and bad policies catch up with the French people. Germany is a bit more stable, for the moment, since German citizens are mostly concerned about – you guesses it – a healthy paycheck each month.
Naturally, the EU is calling for some more billions to be repaid later on, by the surfs and peons who thought they were free. The subtitle of the POLITICO story reads; "Christine Lagarde urges lawmakers to speed up €750B fund as economic outlook worsens." And with this, I can now proudly announce – "Here it comes!" – the grand scheme behind a pandemic that was more likely than not, manufactured. The "Next Generation" fund – this is the plan cooked up in the cauldron of Legarde, who looks forever more like the Wicked Witch of the West from Oz.
The plan is "A New Global Economy for a New Generation", which the queen of the IMF will now superimpose on broken nations and desperate people. 
This contrivance by the Davos elites is a final stake in the heart of freedom for the peoples of the world. According to Legarde, bank lending is the cornerstone of humanity's fight against COVID-19, and against any future threats humanity may face. I want you to think about what this actually means? Think hard!
The Grapes of Wrath. Not too many people reading this will remember the great American novel about the worst of times in the good old USA. I mention this devastating period when the Great Depression enveloped the whole world because what we are about to experience will be 100 times worse. You see, the people behind Lagarde are flooding Europe with money guaranteed by the nations that are supposed to protect their citizens. And nobody is asking who is bound to pay all these trillions back? What happens when new lockdowns shut more businesses? What is the end of the borrowing frenzy? Why would bankers be willing to make such risky loans?
Finally, does it seem to anyone else that the leaders of the world are making the pandemic effects worse? Are they insistent on bad policy because they are stupid? Or, is the downward spiral part of a bigger plan? 
 For me, the question boils down to what I would do if I were the evil genius banker standing behind. I'd cover up the theft of the last 70 years by creating a catastrophe that would lead to a new theft in my favor. I'd manufacture a virus to target the unproductive, I'd make it the curse of the century, and I'd use the "new generation" to create their chains of servitude once the dust clears. The bankers are recreating financial and social conditions where desperation will force new prosperity for the ultra-rich.
Grants, which are loans taken out by the people to help themselves, are the subterfuge the IMF and Lagarde are leveraging now. Later, when the sky does fall on account of second and third waves of the pandemic, nations will be forced to auction off all their valuable assets. The people will be left to repay, in blood, the fake altruism of real villains. Bean counters who have no soul. Bank profits are the be the bedrock on which a new world will be based. Once, the elites were held in check by equal powers of decency. The new generation has no such power.
————————————————-
http://tapnewswire.com/2020/11/the-great-reset-is-global-communism/ –  Mon 9:34 am +00:00, 2 Nov 2020  posted by Weave
THE COVID-19 GENOCIDE OF 2020


Each time a person stands up for an idea, or acts to improve the lot of others, or strikes out against injustice, s/he sends forth a tiny ripple of hope, and crossing each other from a million different centers of energy and daring, those ripples build a current that can sweep down the mightiest walls of oppression and resistance. — Robert F. Kennedy.
"COVID-19" was long pre-planned in documents and simulation exercises emanating from the eugenicist Bill Gates and the Rockefeller Foundation. A platform with 200 detailed levels is provided by the World Economic Forum led by Klaus Schwab, a technocrat and promoter of transhumanism, in order to provide detailed instructions on how the "COVID-19" pandemic is to be used to implement a global monetary reset and digital currency, technocracy and totalitarian government worldwide under the guise of socialism and environmentalism, with China as the model, and enslave humanity through a sinister vaccine conspiracy.
Earlier attempts were made to engineer pandemics but none succeeded. This time, the World Health Organization changed its pandemic criteria in advance so that it could declare a pandemic on spurious grounds. Tedros Adhanom Ghebreyesus, a terrorist and accused genocidist was appointed head of the World Health Organization in order to orchestrate the pandemic and facilitate the totalitarian takeover.
Wireless technology suppresses the immune system. 5G is implicated in COVID-19 through correlations between the locations of the 5G rollout and morbidity/mortality, as well as the prior administration of flu vaccinations in Wuhan  and Milan.  The symptoms of "COVID" are virtually identical to the symptoms of exposure to electromagnetic radiation (EMR). Extensive military research over many decades was kept secret and regulatory agencies were co-opted in order to prevent the public learning about the extreme dangers of electromagnetic radiation. Doctors receive no training on the risks to health of exposure to EMR and therefore misdiagnose EMR symptoms. Hospitals are extensively equipped with 5G, putting patients lives at risk.
5G serves many purposes. It is a depopulation and military weapon and facilitates the introduction of technocracy and totalitarian control by enabling surveillance, facial recognition, 24/7 monitoring of individuals, mind and body control, and – in combination with vaccines and chemtrails containing nanoparticles – the torture or murder of targeted individuals. EMR can be used to simulate pathogens and overwhelm the immune system and cell phones may be being used to simulate "COVID-19 contagion" among co-workers or family members. 5G has been widely installed terrestrially and in space to target and control populations.
The illegal coronavirus measures were used by governments to accelerate the 5G rollout and install 60 GHz public access points in schools in order to target children.
Illegal legislation has been put in place in numerous countries: · To remove civil liberties · To destroy economies · To close down small and medium-sized businesses15 · To separate, isolate and terrorize family members · To impoverish people, including by destroying jobs · To remove children from their families · To intern dissenters in concentration camps · To grant immunity to government operatives to commit murder, rape and torture (UK) · To use the police, army and mercenaries to control populations · To force-vaccinate populations with a non-medical vaccine containing population control mechanisms without their informed consent.
There is and was no pandemic since "the curve" was flattening before the lockdown measures were put in place. Mortality is at a lower level than in previous years. The PCR test, which was never designed as a diagnostic test and gives up to 94% false positive results, is used by the oligarch- and government-controlled mainstream and social media platforms to terrorize populations for the purpose of obtaining obedience. The illusion of a pandemic is stoked by doctors being forced to attribute virtually every death to "COVID". Medical staff and doctors are intimidated to prevent them speaking the truth about the fake pandemic. In the UK, the death certificate is being changed to prevent relatives being able to question the cause of death.
Tens of thousands of doctors have now come out to confirm that "COVID-19" is a hoax.  There were no "COVID" deaths in Ireland until 20 April and since then, the lockdowns have been based on 98 deaths out of 5 million people, while 30 thousand die annually from other diseases. Only people with a "hot" infection, with symptoms such as headaches or a sore throat, are contagious – 86% of "COVID" "cases" are asymptomatic carriers and therefore harmless.
A Stanford University antibody study concluded the death rate to be between 0.1 to 0.2%, right in line with the seasonal flu. Initial projected death rates from the World Health Organization "were 20 to 30 times higher." 23 In June, the US Centers for Disease Control confirmed the overall infection fatality rate (IFR) to be just 0.26%, way lower than the 3.4% estimate of WHO, which helped drive the panic and the lockdowns. But even that is an overestimate: the infection fatality rate for non-nursing home residents is likely only 0.1% or 1 in 1,000.
The UK and German governments stated in documents that they were deliberately ramping up the fear level, including traumatizing children by making them believe that they would torture and kill their relatives if they failed to wash their hands and obey the corona measures. Children were made to believe that they could show their love for their grandparents by not coming near them. Social distancing is a torture technique devised to traumatize and its purpose is to condition people to distance themselves from others so that they can be seen and targeted by the 5G weapon.
Government and WHO policies are deliberately aimed at killing people. In many countries, doctors were ordered not to admit the elderly to intensive care units and to withdraw all health care, and national health systems stopped providing health care other than that for "COVID", abandoning the sick to die. In France, the government issued a decree ordering doctors to administer to the elderly a drug restricted since 2012 as it was contra-indicated for respiratory problems. In the US, hospitals were heavily bribed to diagnose "COVID" and put patients on ventilators that killed them. WHO and governments suppressed successful treatments, one in particular in use for 70 years, and harassed doctors successfully saving patients. Autopsies that would reveal true cause of death were mostly prevented. Forensic Pathologist Professor Klaus  Püschel declared having not seen a single case of "COVID-19" in autopsy that did not include other serious pre-existing diseases.
Governments and WHO promoted and enforced mask-wearing by the public in full knowledge that they provide no protection from any virus,  but cause serious neurological and respiratory damage, putting people's lives and health at risk.
In the UK, the death rate rose only after the general lockdown was implemented.  Top economists are warning that the UK government is "killing more people than it could possibly save" through lockdowns. The UK Daily Mail carried out an audit of 130 studies from journals, academics and charities, documenting the social and health devastation and deaths caused by lockdowns. In one county in the US, suicides among young people rose 100%.  A million New Yorkers can no longer afford food.  Britain's WHO envoy has said that world poverty will double by 2021 as a result of lockdowns.
The "COVID" vaccine Bill Gates wants to reduce the world population. He introduced his vaccine containing the electronic nanochip "marker" intended to "mark" and control 7 billion humans at the ID2020 Conference in 2019. ID2020 is intended to provide a unique digital identity for all humans by 2030 that closely interlocks this digital identity with access to commerce and secure access systems.
This is the electronic enslavement of humanity. The subcutaneous chip will be able to: · Influence the behaviour of the chip-bearer (manipulate and control crowds) · Eliminate categories of people (reduce the world population) · Ensure vaccine compliance · Permanently locate the bearer (exit civil liberties) · Integrate 7 billion people into the cloud and operate with an all-digital system that is the equivalent of a credit on a company store.
Nanochips and liquid crystals in vaccines can influence human behaviour, without concern for political ethics.40 And the upcoming vaccine is intended to genetically modify humanity for all future generations, in effect deleting humanity altogether as humans become transhumans or robots.
South Korea has just had 9 flu shot deaths and 432 adverse reactions, while 5 million doses of vaccine were not refrigerated. One volunteer in AstraZeneca's new "COVID" vaccine has just died and two of the trials have been halted because participants became sick. These "COVID" vaccines are not following normal trial procedures and are being rushed out in case the pandemic hoax peters out too soon to convince people to take the vaccine. Governments are giving the pharmaceutical companies full immunity from injury lawsuits.
Increasing numbers of people are saying that they will refuse the COVID-19 vaccine, with about half the US and UK populations saying so. And yet certain governments are planning to force vaccinations on populations using the army  while others are planning to ban vaccine refuseniks from work, school or travel.
Humanity is in extreme and imminent danger Some good people are launching legal cases to stop this war on humanity, among them the Italian Catholic Association, Simon Dolan and the Bernician in the UK. Children's Health Defense and the Environmental Health Trust are bringing cases against the Federal Communications Commission for its refusal to review its outdated thermal exposure guidelines on electromagnetic radiation. Common law movements are under way in several countries.
But all of this is too slow. The perpetrators of the COVID scam are still imposing lockdowns and destroying lives, businesses and families. The entity behind all of this, the World Economic Forum, told us in 2017 about the world they want to see by 2030:
You'll own nothing—you'll be renting everything · The U.S. won't be the world's leading superpower—because everything will be under totalitarian, technocratic control and there will be no nation states · You'll eat much less meat—you won't be allowed to · A billion people will be displaced by [fake] climate change— countries will have to welcome more refugees  · Polluters will have to pay to emit carbon dioxide—"polluters" will include farmers trying to grow food crops · Western values will have been tested to the breaking point— your culture will be eliminated and replaced with Maoist technocratic slogans.
They are engineering food shortages in numerous different ways. They are building concentration camps for dissenters. They want to impose a forced vaccine full of nanochips for immunity passports and cryptocurrency, and nanoparticles so they can track, surveil and control us, including our minds. This vaccine is intended to genetically modify humanity for all future generations. In the US, Soros and 269 major corporations are funding Black Lives Matter and destroying America with the complicity of corrupt Democrat politicians. They want civil war everywhere. In Austria, France, Switzerland, the US and other countries, many people are armed and trained to fight. We cannot give them what they want. We must stop this agenda in its tracks, take power ourselves and arrest the perpetrators.
Conclusion Governments are corporations obeying orders from the World Economic Forum and are no longer serving their peoples. They are acting in contravention of international and national laws and no longer have any legitimacy. We are witnessing the collapse of the rule of law. Governments, elected representatives and international institutions, including the UN, and private clubs such as the International Commission on Non-Ionising Radiation Protection, and the World Economic Forum are complicit in this "greatest crime against humanity ever committed".  Only the sovereign peoples of this world have legitimacy under these circumstances.
The perpetrators, including Klaus Schwab, Prince Charles, Bill and Melinda Gates, George Soros, UN Secretary-General Antonio Guterres, and WHO's Tedros Adhanom Ghebreyesus and Michael Ryan, the New Zealand Prime Minister Jacinda Ardern, UK Prime Minister Boris Johnson and UK Health Minister Matt Hancock, French President Emmanuel Macron and Prime Minister Edouard Philippe, German Chancellor Angela Merkel, Austrian Chancellor Sebastian Kurz, Elon Musk, Mark Zuckerberg, mainstream 7 journalists and others must be seized and brought to justice in new Nuremberg trials.
Politicians, journalists peddling fake news for the mainstream media, and others may be granted immunity if they change sides now, join the people before it is too late, and become whistleblowers.
We call upon the human population to shun these genocidal monsters in hotels, in restaurants, in taxis, wherever you come across them. Turn your back on them and show them the contempt they deserve for their psychopathic behaviour and genocidal intent.
We call upon the armies and the national police to stand with the people against the conspirators, who aim to expropriate you, too, and take your children, too, and genocide as many of us as they find convenient. Police and armies will be replaced by machines in the New World Order. You, too, belong with the people and we ask you to stand with us in defending our humanity, our health, our families, our children, indigenous peoples and all of the natural life on Earth that sustains and protects us.
————————————————-
https://prophecyupdate.blogspot.com/ – WND Staff 
Dozens of leaked internal documents and Zoom call video footage were made public Sunday describing plans by progressive activists and federal workers to disrupt and destabilize the outcome of Tuesday's presidential election, including plans to "shut down the White House."
"It's a coup. Don't let anyone tell you it's not," a woman states during one Zoom session.
The videos and documents, which reportedly have been handed over to law enforcement, were posted on two websites, SunriseExposed.com as well as ExposeSunrise.com, both of which promised to be regularly updated with additional content during the next 48 hours as Election Day approaches.
The information was leaked by a disaffected insider of the "Sunrise Movement," part of a loose but extremely coordinated network of left-leaning activists mobilizing across the U.S. in an effort to ferment chaos in the wake of a potential Trump victory or a contested election.
The videos and documents discuss a well-coordinated plan to shut down federal buildings (including the White House), public transportation portals, and disrupt Congress when it returns post-election. Sunrise is an umbrella movement comprised of 400 "hubs" and hundreds of affinity groups including 350.org and Extinction Rebellion.
At one point during a Zoom call that highlighted the role of the militant group "Shut Down DC," a spokesman states:
"We have been in discussion for a couple of months about how to respond to different contested election scenarios. The first step is we think we need to start the post-election phase in the streets, so we invite everyone to come to BLM (Black Lives Matter) Plaza any time after 4:00 on election night. On the 5th, we're going to shut down the White House. On the 6th, we're going to shut down larger parts of D.C., and then the following week, all the mainstream groups are going to come to D.C. and try to have a march on the 7th."
The network of progressives has enlisted several key players including Lisa Fithian, a long-time organizer and trainer including stints with Occupy Wall Street and various unions. In the video describing tools and tactics to shut down the nation's capital, she states:
"Is there going to be a war? Are people going to get killed? Like, is that on anybody else's mind? I'm guessing it is. We'e gonna see potential fighting all over the county or in some hotspots."
"Whoever's got the guns can win – let's take over the buildings! We are going to be in a crisis but we want it to be one that we are creating. We want to make sure that we are on the offense and not the defense. We want them to be responding to us and not us responding to them."
For Election Night itself, Sunrise advisers are telling its members:
"Originally we had encouraged hubs to do actions at the polls or counting centers on election night. If you're still planning on doing this, check out this guide for more info. We are discouraging hubs in swing states from election night actions because of the risk of negatively polarizing against us and causing backlash. In other places, it could still make sense to do an election night action, but we encourage you to think carefully about the tone and location of the action to avoid the right wing or media portraying us as interfering with vote counting."
On Friday, journalist Millie Weaver was among the first to sound the alarm about the scheme to shut down the White House and disrupt the government, tweeting excerpts of the videos, and noting:
"Leftist protest groups plot election day coup aided by the Democrat Party, Federal employees & Intelligence contractors. – They plan to shut down & take over Washington D.C. starting Nov. 4th until inauguration day to force Trump out of the White House."
————————————————-
https://prophecyupdate.blogspot.com/ – AJ Nelson
Viral footage out of France shows what reports described as hundreds of miles of traffic jams in and around the French capital at the close of this week just as a Macron-mandated second national lockdown went into effect Friday.
The new lockdown measure took effect Friday at midnight with a 9pm curfew, which requires all residents to stay at home other than for essential work or medical reasons. It appears that hours before the lockdown went active, Parisians rushed to get out of the city, as one viral video showed. The stay-at-home orders have been issued to be in effect for one month – at least until December 1.
French media described the traffic jams as record-breaking, a trend also observed in other major cities such as Lyon and Bordeaux.
Here's how The Independent summarized the chaotic situation late Thursday into Friday:
As of midnight Parisian time, people were ordered to stay at home except for essential work or medical reasons, resulting in many relocating to more rural areas to wait out the month-long lockdown, the BBC reported.
Video posted to Twitter showed never-ending streams of crawling headlights on every road in every direction. There also were reports of restaurants jammed with diners enjoying a last meal out for the time being.
It was also likely exacerbated by many people simultaneously attempting to return to their residences given this week is a school holiday that ends with Catholic All Saints Day on Sunday.
Restaurants, bars, and night venues were also reported packed and overflowing as many Parisians tried to slip in their last night out for a month.
Macron in making the initial announcement Wednesday said France must "brutally apply the brakes" to avoid being "submerged by the acceleration of the epidemic". France is currently the fifth most infected country at over 1.3 million COVID-19 cases to date.
Multiple reports cited local Le Parisien as reporting that "there was more than 430 miles (700km) of gridlock traffic in the city by 6pm."
————————————————-
https://prophecyupdate.blogspot.com/ –
Social unrest erupted across Spanish cities for the second consecutive night on Saturday after the government's decision to extend a six-month state of emergency in response to the second wave of COVID-19 infections. 
Anti-lockdown protesters flooded the streets of Madrid and Barcelona on Saturday night. At least 32 people were arrested and 12 injured when demonstrations turned violent with police in Madrid. Other protests were seen in Malaga, Vitoria, Valencia, Santander, and Burgos, reported RT News. 
On Saturday evening, Spain's prime minister, Pedro Sanchez, called for calm as the violent protests intensified. He tweeted: 
"Only from responsibility, unity, and sacrifice will we be able to defeat the pandemic that devastates all countries. Violent and irrational behavior by minority groups is intolerable. It is not the way." 
————————————————-
https://prophecyupdate.blogspot.com/ –
A police chief in the UK has warned that lockdown is a "time bomb" that could eventually explode into riots and mass civil unrest.
The United Kingdom has placed its citizens under different 'tiers' of lockdowns depending where they are in the country, although anecdotal evidence suggests there is now mass non-compliance with the rules.
This could force authorities to become more draconian in enforcing the measures, which could in turn spark a violent backlash.
According to West Midlands commissioner David Jamieson, "We're sitting on a time bomb here."
"We're getting very near the stage where you could see a considerable explosion of frustration and energy," he added.
"Things are very on the edge in a lot of communities and it wouldn't take very much to spark off unrest, riots, damage," warned Jamieson.
The comments were made off the back of another warning – that people who violated the rules by organizing family Christmas gatherings could see their celebrations broken up by police.
The West Midlands is currently under a Tier 2 lockdown, which means that it's illegal for two separate households to mix indoors, ruining Christmas for many families or at least those who choose to abide by the rules.
The prospect of video footage showing police officers entering homes to break up Christmas family gatherings is only likely to turn the public further against the lockdown, which was introduced under the guise of "getting back to normal" but has now become the new normal.
————————————————-
Lockdown is a blunt, indiscriminate policy that forces the poorest and most vulnerable people to bear the brunt of the fight against coronavirus. As an infectious diseases epidemiologist, I believe there has to be a better way. 
That is why, earlier this month, with two other international scientists, I co-authored a proposal for an alternative approach — one that shields those most at risk while enabling the rest of the population to resume their ordinary lives to some extent.
I expected debate and disagreement about our ideas, published as the Great Barrington Declaration.
As a scientist, I would welcome that. After all, science progresses through its ideas and counter-ideas.
But I was utterly unprepared for the onslaught of insults, personal criticism, intimidation and threats that met our proposal. The level of vitriol and hostility, not just from members of the public online but from journalists and academics, has horrified me.
I am not a politician. The hurly-burly of political life and being in the eye of the media do not appeal to me at all.
I am first and foremost a scientist; one who is far more comfortable sitting in my office or laboratory than in front of a television camera.
Of course, I do have deeply held political ideals — ones that I would describe as inherently Left-wing. I would not, it is fair to say, normally align myself with the Daily Mail.
But Covid-19 is not a political phenomenon. It is a public health issue — indeed, it is one so serious that the response to it has already led to a humanitarian crisis. So I have been aghast to see a political rift open up, with outright abuse meted out to those who, like me, question the orthodoxy.
At the heart of our proposal is the recognition that mass lockdowns cause enormous damage.
We are already seeing how current lockdown policies are producing devastating effects on short and long-term public health.
The results — to name just a few — include lower childhood vaccination rates, worsening cardiovascular disease outcomes, fewer cancer screenings and deteriorating mental health.
Such pitfalls of national lockdowns must not be ignored, especially when it is the working class and younger members of society who carry the heaviest burden.
I was also deeply concerned that lockdowns only delay the inevitable spread of the virus. Indeed, we believe that a better way forward would be to target protective measures at specific vulnerable groups, such as the elderly in care homes.
Of course, there will be challenges, such as where people are being cared for in their own multi-generational family homes.
I am certainly not pretending I have all the answers, but these issues need to be discussed and thrashed out thoroughly.
That is why I have found it so frustrating how, in recent weeks, proponents of lockdown policies have seemed intent on shutting down debate rather than promoting reasoned discussion.
It is perplexing to me that so many refuse even to consider the potential benefits of allowing non-vulnerable citizens, such as the young, to go about their lives and risk infection, when in doing so they would build up herd immunity and thereby protect the lives of vulnerable citizens.
Yet rather than engage in serious, rational discussion with us, our critics have dismissed our ideas as 'pixie dust' and 'wishful thinking'.
This refusal to cherish the value of the scientific method strikes at the heart of everything I, as a scientist, hold dear. To me, the reasoned exchange of ideas is the basis of civilised society.
So I was left stunned after being invited on to a mid-morning radio programme recently, only for a producer to warn me minutes before we went on air that I was not to mention the Great Barrington Declaration. The producer repeated the warning and indicated that this was an instruction from a senior broadcasting executive.
I demanded an explanation and, with seconds to go, was told that the public wouldn't be familiar with the meaning of the phrase 'Great Barrington Declaration'.
And this was not an isolated experience. A few days later, another national radio station approached my office to set up an interview, then withdrew the invitation. They felt, on reflection, that giving airtime to me would 'not be in the national interest'.
But the Great Barrington Declaration represents a heartfelt attempt by a group of academics with decades of experience in this field to limit the harm of lockdown. I cannot conceive how anyone can construe this as 'against the national interest'.
————————————————-
https://prophecyupdate.Blogspot.Com/ – Torsten Engelbrecht and Konstantin Demeter
Lockdowns and hygienic measures around the world are based on numbers of cases and mortality rates created by the so-called SARS-CoV-2 RT-PCR tests used to identify "positive" patients, whereby "positive" is usually equated with "infected."
But looking closely at the facts, the conclusion is that these PCR tests are meaningless as a diagnostic tool to determine an alleged infection by a supposedly new virus called SARS-CoV-2.
We have a simple message for all countries: test, test, test."
The message was spread through headlines around the world, for instance by Reuters and the BBC. 
Still on the 3 of May, the moderator of the heute journal — one of the most important news magazines on German television— was passing the mantra of the corona dogma on to his audience with the admonishing words:
Test, test, test—that is the credo at the moment, and it is the only way to really understand how much the coronavirus is spreading."
This indicates that the belief in the validity of the PCR tests is so strong that it equals a religion that tolerates virtually no contradiction. 
So to start, it is very remarkable that Kary Mullis himself, the inventor of the Polymerase Chain Reaction (PCR) technology, did not think alike. His invention got him the Nobel prize in chemistry in 1993. 
Unfortunately, Mullis passed away last year at the age of 74, but there is no doubt that the biochemist regarded the PCR as inappropriate to detect a viral infection. 
The reason is that the intended use of the PCR was, and still is, to apply it as a manufacturing technique, being able to replicate DNA sequences millions and billions of times, and not as a diagnostic tool to detect viruses.
How declaring virus pandemics based on PCR tests can end in disaster was described by Gina Kolata in her 2007 New York Times article Faith in Quick Test Leads to Epidemic That Wasn't.
————————————————-
https://prophecyupdate.blogspot.com/ – Sputnik
The death toll from the devastating earthquake in Turkey's western Izmir province has gone up to 73, according to the country's Disaster and Emergency Management Authority (AFAD).
Earlier, it was reported that the death toll from the Friday 6.6-magnitude earthquake stood at 69, while the number of injured was at 949.
"According to the latest data, 73 people died, 961 others were injured", AFAD said in a statement.
According to Turkey's Environment and Urbanization Minister Murat Kurum, the earthquake completely destroyed or severely damaged over 40 buildings, while over a thousand buildings were partially damaged.
————————————————-
https://prophecyupdate.blogspot.com/ – Stefan J. Bos
Super Typhoon Goni pounded the eastern Philippines with ferocious winds early Sunday forcing the evacuation of a million people.Even the airport in the capital Manilla was closed, while elsewhere, people were hiding or waiting to be evacuated.
"My family is in panic. It's a high alert signal they received from authorities," Virgie Overdevest told Worthy News.
The teacher and mother of one anxiously looked outside her window. "Our house is strong, but the worst is when a tsunami comes," she said.
The Christian woman, who previously survived earthquakes and even rebel clashes in the Philippines, was among many trusting God and trying to remain calm amid the storm. "There are so many people who are really in vulnerable areas," said Ricardo Jalad, who heads the government's disaster-response agency. "We're expecting major damage."
Authorities warned of "catastrophic" conditions in the region expected to take the hardest hit, where more than 300,000 have fled their homes.
The strongest typhoon of the year so far made landfall on Catanduanes Island at 4:50 am (2050 GMT Saturday) with maximum sustained wind speeds of 225 kilometers (140 miles) per hour, the state weather forecaster said.
Over the next 12 hours, "catastrophic violent winds and intense to torrential rainfall" would be experienced in the Bicol region, it said. The area covers the southern end of the main island of Luzon and Catanduanes.
Goni — which intensified into a "super" typhoon as it neared the Philippines — comes a week after Typhoon Molave hit the same region of the natural disaster-prone archipelago.
That storm killed 22 people and flooded low-lying villages and farmland before crossing the South China Sea to Vietnam.
————————————————-
THE TALE OF TWO COUNTRIES
https://dailyjot.com/?p=1748 – November 2, 2020 / Bill Wilson
The upcoming election is not just about two men: It's about two countries—one vision of a country by Democratic presidential candidate Joe Biden and another vision of a country by President Donald Trump. As we look toward Tuesday's election results, there could be no starker contrast between these two visions. Biden's is one of a socialist America where the government is involved in every part of your daily life. It is a vision that has failed time after time throughout the world. Trump's is a freedom-oriented vision of America. Quite frankly, it is the only successful form of government that allows individual freedom within rules and laws to prosper and excel.
We see time after time the way this works. In fact, Joe Biden is an excellent example. He has used his position in government to establish a worldwide syndicate to unethically, if not illegally, enrich his family and friends. That's the way socialism works. Those in power, who have duped the voters into believing them, make lots of money at the expense of those they govern. Since they only are in it for themselves, the citizens suffer horrible consequences. Look at Venezuela and Argentina. Look at slave labor in China. Look at the poverty in places like Saudi Arabia. Look at whatever it is in Russia. America is the only place in the world where there is some semblance of true opportunity for everyone.
That opportunity will surely be limited, if not eliminated under Joe Biden. Think for a moment what a Joe Biden America might look like in two years. Here is a possible scenario:  The Biden-packed Supreme Court uses the 25th Amendment to remove President Biden, swearing in Kamala Harris as president. The nation is in turmoil as North Korea and Iran threaten nuclear strikes. Crime and riots plague the cities and suburbs. There is a massive shift of jobs out of America and into China, further enriching the Biden family. Oil, coal, and fracking industries are outlawed, fuel prices skyrocket. The nation is shut down as COVID fears continue. Record numbers out of work, defaulting on home mortgages. Taxes on the middle class are the highest in history. These things are very possible. Biden can hardly put two words together.
The vision of America by President Trump is entirely different. Think about what America could look like in two years under Trump: President Trump and Congress celebrate second year of record economic growth. More people have jobs than ever before. President Trump signs into law free-market healthcare covering pre-existing conditions. Tax reform lowered taxes and stimulated business development and jobs. There is peace across the Middle East. China faces tough sanctions for corrupt practices against America. Crime is at the lowest level in the 21st Century. Yes, it is a tale of two countries. The choice is clear. We will make a Joshua 24:15 choice: "And if it seem evil unto you to serve the Lord, choose you this day whom you will serve…but as for me and my house, we will serve the Lord." Therein is the choice that governs choices.
————————————————-
CLOSING IN
The Bible teaches that we can see the day of our Lord's return approaching.
It seems to me that the peace treaties in the Middle East, the opposition to those treaties by some of Israel's enemies, the departure from the faith by Pope Francis, the attacks on freedom of religion and free speech, the lawlessness, and the increase in the frequency and intensity of natural disasters are sure signs that society is closing in on the Tribulation Period.
Below are some of the things that have recently taken place.
One, concerning peace in the Middle East, on Oct. 21, 2020, it was reported that U.S. Ambassador to Israel David Friedman said, "There will be more countries that are in the Arab League that will normalize and make peace with Israel, I have no doubt it is a certainty. How many, in what order, I think everyone will have to wait and see."
Two, On Oct. 23, 2020, Pres. Trump announced that Sudan has agreed to a peace treaty with Israel, and he added that "There are many, many more coming."
This is not the covenant with many, but many are signing or preparing to sign a peace treaty, and it could be a major step toward the covenant with many.
Trump was asked if he will have a signing ceremony at the White House for Israel and Sudan like the one he had for the UAE and Bahrain and Israel.
He replied, "We will have them along with some other countries that you'll be hearing about coming, probably simultaneously. Then ultimately, we're going to have a big reunion at the end where everybody's here and everybody's gonna be signed. We expect Saudi Arabia is going to be one of those countries."
Ultimately, there will be a reunion and signing for all (many) of the nations that have normalized relations with Israel.
This is beginning to sound like it could develop into the covenant with many.
One thing is sure, the Arabs are beginning to separate themselves from the Palestinians and to move closer to a peace treaty with Israel.
It is an enormous step forward in Bible Prophecy with major implications for the Rapture, the rise of Antichrist, the Tribulation Period and more.
Three, not all agree, but several well-known prophecy teachers believe Israel will get into a war with her neighbors called the Psalm 83 war.
The PA, Hamas and Hezbollah (some of Israel's neighbors) are unhappy with the peace treaties that several Arab nations have signed with Israel.
Whether or not they resort to war to stop these treaties remains to be seen.
Four, concerning a departure from the faith, on Oct. 21, 2020, Pope Francis said, "Homosexual people have the right to be in a family. They are children of God. You can't kick someone out of a family, nor make their life miserable for this. What we have to have is a civil union law; that way they are legally covered."
His call for a law to legitimize deviant sexual behavior that the Bible calls an abomination and give it the same status as Biblical marriage between a man and a woman is a departure from Scripture and traditional Roman Catholic teachings.
If the Pope is an infallible man of God, wouldn't you think he would stick to what the Bible says?
Five, on Oct. 20, 2020, it was reported that YouTube has admitted that it is removing videos (more than 200,000 since Feb. of this year) that disagree with World Health Organization (WHO) claims.
The WHO has been wrong on several issues, but they are trying to silence anyone that disagrees with what they say, and they want to tell U.S. citizens and the Church what to do (wear masks, limit attendance at services, etc.).
This is censorship and a denial of free speech, not science.
Six, concerning lawlessness (rioting, looting, burning, etc.), there have been several articles stating that a Trump victory will unleash hell on earth.
Several groups are threatening violence.
One group called Shut Down DC has posted a website message announcing plans to hit the streets between Nov. 4-7 proclaiming that Trump's victory is an attempted coup against Biden.
The group has also announced that it plans to confront members of Congress on Nov. 8-11 as they return to Washington after the election.
Businesses near the White House have already started boarding up their windows.
Be aware that violence is coming if Trump wins, and it is part of a continuing effort to remove him from office.
This may be why Hillary Clinton advised Biden not to concede the election.
Seven, concerning natural disasters, on Oct. 23, 2020, it was reported that wildfires in California and Colorado have burned more acres than any year in their history, and approaching 60-80 mph winds with gusts up to 100 mph will grow the fires.
In California, about 100,000 people have been driven out of their homes, and about 1,000,000 have had their electricity turned off.
In Colorado, seventy-seven per cent of the state is under an extreme drought.
In Potomac, Montana, on Oct. 25, 2020, the temperature hit twenty-nine degrees below zero (a record).
Spokane, Washington, is experiencing the snowiest October in more than 125 years.
On Oct. 26, 2020, it was reported that tropical storm Zeta will turn into a hurricane that will hit the Gulf Coast on Oct. 28, 2020.
Zeta is the eleventh Atlantic hurricane in 2020, the third most hurricanes ever in one year, the fifth hurricane to hit the Gulf Coast in 2020, and the Hurricane season is not over.
Eight, concerning pestilence, on Oct. 23, 2020, the U.S. had the highest one-day total of new Covid cases ever (83,000 new cases in one day).
Pres. Trump said it is because the U.S. is testing more people, not because Covid is getting worse.
Nine, several readers have asked me who I think will win the election.
I don't know the answer to that.
But I will view a Biden victory as a sign that God has removed His hand of protection from America and that world government, etc. are going to move forward even faster.
I will view a Trump victory as a sign that God is going to show grace to America a little longer.
Finally, our Christian faith should guide us all of the time, not just part of the time.
What we do should be based on the Scriptures even when we are in the voting booth.
The Scriptures are very clear about abortion, same-sex marriage, rioting, looting, burning buildings, Israel and more.
Do you want to go to heaven? Know that God loves you, and if you have not done so, sincerely admit that you are a sinner; believe that Jesus is the virgin born, sinless Son of God who died for the sins of the world, was buried and raised from the dead; ask Him to forgive your sins, cleanse you, come into your heart and be your Saviour; then tell someone that you have done this.
Prophecy Plus Ministries, Inc
————————————————-
https://prophecyupdate.blogspot.com/ – Leah MarieAnn Klett,
A new report has exposed the atrocities done to North Korean Christians arrested for their faith, including forced abortions, the murder of newborn babies, and death by execution for possessing a Bible. 
The London-based Korea Future Initiative published its latest report, "Persecuting Faith: Documenting religious freedom violations in North Korea," which includes information from 117 interviews with those exiled from the isolated country. 
The investigation documents 273 victims of religious freedom violations, ranging in age from just 3 years old to over 80 years old. 
Though adherents of various religions are held in North Korea's "reeducation" camps, the harshest punishments are reserved for Christians, the report found.
More than 200 Christians were identified as victims punished for crimes, including religious practice, religious activities in China, possessing religious items, contact with religious persons, attending a place of worship, and sharing religious beliefs. 
Bottom of Form
The report documented the various methods of torture victims endured in North Korea's prison camps, including strangulation, starvation, being forced to ingest polluted food, sleep deprivation, and excessive beating.
One former female prisoner recalled, "Men were beaten like dogs. Even in the cell. They screamed like crazy because they hurt so much. 
"Even though women were beaten less, I was hit in the face and my skin ruptured and I bled a lot. [Officers] told me to wipe the blood, so I cleaned it. I wept a lot when they hit me again. Blood and discharge ruptured during my next pre-trial examination. They hit me again because I wept."
In several cases, prisoners found with a Bible or religious pamphlets were executed by a firing squad, while others were locked in electrified cages and fed watery soup. Others were executed for smuggling Bible pages into the country from China for North Koreans to make prayer books.
In one instance, a victim found in possession of a Bible was publicly executed in front of over 1,000 people. The victim was tied to a wooden stake and executed by an MPS firing squad.
————————————————
JESUS CHRIST RETURN FOR HIS CHURCH IS "IMMINENT"
Matt. 7:27 And the rain descended, and the floods came, and the winds blew, and beat upon that house; and it fell: and great was the fall of it.
Matt. 24:38 For as in the days that were before the flood they were eating and drinking, marrying and giving in marriage, until the day that Noe entered into the ark,
Matt. 24:39 And knew not until the flood came, and took them all away; so shall also the coming of the Son of man be
——————————————–
DON'T WAIT FOR THE LAST MINUTE
We are currently in the "Birth Pangs" pending the coming "7 year TRIBULATION" period, where all the Nations on Earth will be subject to God's Wrath on an "UNGODLY" World. The Rapture of Jesus Christ Church is "TOTALLY" imminent; And what will follow after that will be massively more devastating that we are seeing right now (Read

Revelation Ch 6 – 22

) God is trying to get everyone's attention to the coming Judgments; He does not want "ANYONE" to perish, but all to come to repentance. He loves us, but will not stand idly by and watch the World, (His Creation) turn to sin and debauchery). We are currently living in a fallen "Satanic" World where "EVIL", is totally accepted, "and God and his Love for his Church": is being exponentially rejected. The time has come when God HAS TO intervene, and he is (The prophetic word listed in his Word the Bible is being fulfilled exponentially).
——————————————
THE NEW WORLD ORDER:
ONE WORLD GOVERNMENT – ONE WORLD ECONOMIC SYSTEM – ONE WORLD RELIGION
Dan. 9:27 And he shall confirm the covenant with many for one week: and in the midst of the week he shall cause the sacrifice and the oblation to cease, and for the overspreading of abominations he shall make it desolate, even until the consummation, and that determined shall be poured upon the desolate
Dan. 7:24 And the ten horns out of this kingdom are ten kings that shall arise: and another shall rise after them; and he shall be diverse from the first, and he shall subdue three kings
Rev. 17:12 And the ten horns which thou sawest are ten kings, which have received no kingdom as yet; but receive power as kings one hour with the beast