The Bible Says This Is Exactly How It Would Look Before The End…2020

282K subscribers
Please Help Support This Ministry:

https://www.paypal.me/watchman1963

Cash App : $watchman1963 Please subscribe to my backup channel:

https://www.youtube.com/channel/UC4nc…

Current Events Linked To Biblical Prophecies. Everything is unfolding just as the bible foretold. Wars, Volcanic Eruptions, Earthquakes, Extreme Weather, Christian Persecution, Violence and more!
———————————————-
Israel-Greece to bolster security cooperation in Eastern-Mediterranean – TV7 Israel News 18.06.20

Today's top stories 18.06.20; 1) Greece and Israel are significantly bolstering bilateral relations in numerous sectors, including in the fields of energy and maritime security. 2) Turkey has managed to secure the survival of the Libyan government of national accord in Tripoli as the Eastern-based Libyan National Army is seeking alternative route. 3) The Israeli Navy successfully thwarted a naval smuggling attempt of weapons into the Gaza Strip from the coast of the northern Sinai Peninsula.
———————————————-
10 Chinese Fighters Fly Over Taiwan 5th Times In 10 Days! Taiwan Air Force Fire Shots! June 2020
———————————————-
Watchman Report: Storm Survival

174K subscribers
Watchman Report: Storm Survival We have all we need to endure the storms even before they begin. Check it out and be blessed, and be sure to support the wonderful ministry God has given him!

https://www.educatingourworld.com

Pastor Barry Stagner
———————————————-
Forget The Past – Proverbs 31 – Thursday, June 18th, 2020
•

Streamed live 13 hours ago

179K subscribers
Pastor JD talks about forgetting the past in this well-known chapter in a verse-by-verse study through Proverbs 31.  Connect with Pastor J.D. Farag on Social Media to stay updated on his latest Bible Prophecy teachings and End Times-related news.
———————————————-
LATEST NEWS CLIPS – ARTICLES (SATURDAY 20th JUNE 2020)
(THE TRUTH WILL SET YOU FREE)
John 8:32 And ye shall know the truth, and the truth shall make you free.
John 3:21 But he that doeth truth cometh to the light, that his deeds may be made manifest, that they are wrought in God.
John 4:23 But the hour cometh, and now is, when the true worshippers shall worship the Father in spirit and in truth: for the Father seeketh such to worship him
————————————————
Matt. 22:14 For many are called, but few are chosen
WE PREACH THE BLESSED HOPE FOR THE FUTURE IN JESUS CHRIST OUR SAVIOUR
Rev. 3:3 Remember therefore how thou hast received and heard, and hold fast, and repent. If therefore thou shalt not watch, I will come on thee as a thief, and thou shalt not know what hour I will come upon thee.
Prov. 14:12  There is a way which seemeth right unto a man, but the end thereof are the ways of death.
Is. 52:10 The LORD hath made bare his holy arm in the eyes of all the nations; and all the ends of the earth shall see the salvation of our God
Jer. 25:31 A noise shall come even to the ends of the earth; for the LORD hath a controversy with the nations, he will plead with all flesh; he will give them that are wicked to the sword, saith the LORD
——————————————-
DAILY CHRISTIAN BIBLICAL QUESTIONS AND ANSWERS:
——————————————-
Is God Ever Angry With Us?
https://gracethrufaith.com/ask-a-bible-teacher/god-ever-angry-us/
QUESTION:    I know that Jesus' death on the cross paid the price for all of my past, present, and future sins. And I know that nothing I have done or ever can do could help me earn my salvation. It's already been done by Jesus. My question though is this: Does God get angry or upset with us believers for things we do or times of doubt? I know all I need is to repent/ask forgiveness but I still wonder if we do things that make him mad and want to discipline us the way a loving dad would their own son?
ANSWER:    In Colossians 1:19-20 Paul said that God has made peace with us through the blood of Jesus shed on the cross. I take that to mean He no longer gets angry with those who have accepted His Son's death as payment for their sins.
But Hebrews 12:7-11 says we should endure hardship as a discipline. It says God disciplines us for our good so we may share in His holiness, and while it may seem painful at the time it produces a harvest of righteousness and peace for those who are trained by it.
As you can see from this passage God's discipline is compared to training. It can be uncomfortable but it's never applied in anger.
Can I Be Angry With God?
https://gracethrufaith.com/ask-a-bible-teacher/can-i-be-angry-with-god/
QUESTION:    Is it really possible to be angry at God for his action in ones life? I have a strong feeling that I am. When he took my wife home He left me in this messed up world alone after standing on his healing words and it didn't happen. I feel so lost and confused. I really don't want to be here anymore and hate every day that I am. I think about it day and night. Am I saved? His word says I am. I've accepted Jesus as my savoir 23 years ago. My wife was. And I just want to be with her in heaven not this world. There has been so many times I've come close. I find no joy here. Sometimes I feel like It was just foolishness to believe he was going to heal her now that she is gone. I feel as though Ive been tossed in to hell its self and forgotten. Why do I still stay here? Why doesn't he just take me now?
ANSWER:    Yes it is possible and even permissible to be angry with God. In any relationship there's bound to be frustration, especially from misunderstanding, and our relationship with God is no different. But as in any other relationship, it will become a problem it you let it fester instead of dealing with it. Tell God about your anger and ask Him to forgive you and show you why you're still here.
And it wasn't foolishness to believe that He would heal her. He did heal her. She's happier and healthier now than she's ever been and can't wait to see you. The part that you should apologise for is wanting her healed in order to stay with you. Although it's understandable, that's asking for your will to be done, not God's.
God is not mean and he doesn't forget people. He loves you more than you can imagine and wants only the best for you. My guess is that He has left you here because He's not finished blessing you yet. Once you realise that and begin looking for the blessings he has in store for you, you'll start seeing them and your joy will return.
Angry With God
https://gracethrufaith.com/ask-a-bible-teacher/angry-god/
QUESTION:    For the past 9 years my emotional, mental & physical health has been suffering from all of the stress & losses I have suffered. I stopped going to church & went cold toward God because of the pain, anguish & grief I have suffered for so long. My heart is broken. I have been having serious doubts that God even exists as I heard only silence when I reached out to God over & over for intervention & healing. I have thrown myself into the Word, reading many good Christian books & have sought counsel from friends & a Christian counselor for the past 6 months. I can't even find a mustard seed of faith. I have doubts all day long about if God even exists. I don't know what else to do. I don't want to ever give up but it is such a difficult struggle. Is there anything you can suggest beyond what I am doing now? I have been filled with anger & rebellion toward God as to why he did not help me. Any help you can give me would be so appreciated. I am running out of hope!
ANSWER:    From what you've told me it sounds like you are angry with God because of all the things that have happened and have severed your relationship with Him. This has opened the door to Satan and allowed him to take full advantage of your suffering to make you feel even worse. From all your studying you should know that God didn't cause these things to happen to you. We are all sinners who live in a sin filled world where bad things can happen without cause.
God is not responsible for our sins or for the fact that we live in a fallen creation. Satan is responsible for that, and he's the one making you miserable. You will find peace when you apologise to God for your anger and ask Him to forgive you. When you do this with a sincere heart, you will find Him right at your side where He's been all along, waiting to comfort you in your loss.
James 4:7-8 says, "Submit yourselves then to God. Resist the devil and he will flee from you. Come near to God and He will come near to you."
————————————————–
NEWS CLIPS OBTAINED FROM MANY SOURCES – INCLUDING

Tracking bible prophecy.org
Rapture Ready News
Prophecyupdate.Com
Main News Channels
End Times Headlines
Prophecyupdateblogspot.com
Stevequayle.com
Gracethrufaith.com
Nowtheendbegins.com
Other Christian Sites
(CLICK ON) LATEST DAILY NEWS CLIPS:
ISRAEL NEWS:
I AM GOING TO MAKE JERUSALEM A CUP THAT SENDS ALL THE SURROUNDING PEOPLES REELING … Zech. 12:2
God is in control, and He told the nations the consequences of dividing the Promised Land and declaring peace and safety on their own terms (Joel 3:1-2; I Thess. 5:3)
WORLD TERRORISM – WARS
GENERAL WORLD NEWS: AND CORONAVIRUS NEWS CLIPS:
WORLD FINANCE:
Rev. 6:5 And when he had opened the third seal, I heard the third beast say, Come and see. And I beheld, and lo a black horse; and he that sat on him had a pair of balances in his hand.
MASSIVE EARTH CHANGES/EARTHQUAKES/VOLCANOES ETC:
2Chr. 7:13 If I shut up heaven that there be no rain, or if I command the locusts to devour the land, or if I send pestilence among my people;
2Chr. 7:14 If my people, which are called by my name, shall humble themselves, and pray, and seek my face, and turn from their wicked ways; then will I hear from heaven, and will forgive their sin, and will heal their land
CHRISTIAN AND RELIGIOUS WORLD NEWS:
EXTRA WORLD – ALTERNATIVE NEWS: AND CORONAVIRUS NEWS CLIPS:
Please keep in mind that this collection of News Articles is mainly concerning America, but also take note that what happens in America will also "Dramatically" affect Australia and the rest of the World "Massively".
————————————————-
WORLD – PROPHETIC NEWS ARTICLES PRESENTATION (SATURDAY 20th JUNE 2020)
MIDDLE EAST AND WORLD WAR LOOMING THE BUILD UP TO PSALM 83  – ISAIAH 17 AND GOG OF MAGOG WARS EZEKIEL 37-38:
THE WHOLE WORLD IS UNSTABLE FINANCIALLY, POLITICALLY, PHYSICALLY, MORALLY, GODLY: – AND BECOMING MORE SO DAILY. (WE ARE IN THE BEGINNING OF SORROWS (MATT 24:8)
THE BIBLE STATES THAT IT WILL ONLY GET WORSE BEFORE THE START OF THE TRIBULATION OF MANKIND – (REVELATION 6)
But before that we have to go through the Birth Pangs, leading up to the Tribulation of Mankind; and I feel that the beginning of Matthew 24 explains that time very well.
Matt. 24:6 And ye shall hear of WARS AND RUMOURS OF WARS: see that ye be not troubled: for all these things must come to pass, but the end is not yet.
Matt. 24:7 FOR NATION SHALL RISE AGAINST NATION, AND KINGDOM AGAINST KINGDOM: and there shall be famines, and pestilences, and earthquakes, in divers places.
————————————————-
GENERAL PROPHETIC NEWS SECTION:
————————————————-
https://prophecyupdate.blogspot.com/ – Liam Sigler
The Chinese People's Liberation Army (PLA) deployed tanks Sunday near their contested border with India, heightening the tensions that have already resulted in more than 63 casualties between Chinese and Indian soldiers. 
A statement issued by PLA Tibet Military Command announced that China has, "Organized infantry-tank cooperation drills at an undisclosed location at an elevation of more than 4,700 meters, putting the troops' teamwork and rapid-response capabilities to a comprehensive test" according to Chinese propaganda outlet Global Times.
China has sent one of their most advanced tanks to the region, the Type 15. Designed with a lightweight frame, the Type 15 is well-equipped for the type of mountainous and plateau-covered terrain that composes the India/China border. The decision to send Chinese tanks units close to the Indian border comes as deadly clashes between Chinese and Indian troops have erupted for the first time since 1975. 
Meanwhile, China has maintained that India was actually at fault for the border escalation, saying that India moved soldiers across the Line of Actual Control and provoked retaliation. Chinese Foreign Minister Wang Yi warned, "The Indian side would best not make an incorrect judgement of the situation, would best not underestimate China's strong determination to safety its sovereign territory." 
Despite the amplified military tensions, the Global Times claimed that India and China, "Have been maintaining close contact over the current situation through diplomatic and military channels, and have reached a consensus that the dispute should not escalate to a conflict."
————————————————
CHINA VS INDIA UPDATE: TALKS BREAK DOWN, CHINA BRINGS IN SOLDIERS, HEAVY CONSTRUCTION TO GALWAN VALLEY
https://prophecyupdate.blogspot.com/ – Manu Pubby
Even as talks for deescalation were on at the military level, the Chinese side seems to have carried out a move of deception by bringing in several hundred soldiers and heavy construction equipment into the Galwan valley, latest satellite images and ground reports reveal. 
Border talks carried out on Wednesday at the Major General-level to defuse the situation have also failed, indicating that the Chinese side is not looking to disengage. More talks are planned in the coming days but there has been no resolution on the ground situation that remains tense. 
Sources said that despite earlier talks in which it was decided that the two sides would move back by a kilometre and create a temporary 'no man's land' in the valley, the Chinese side has brought in additional troops and continues to remain deployed inside Indian territory near Patrol Point 14. 
These PLA troops were among the 800 odd soldiers who laid ambush on an Indian patrol party, killing 20 soldiers including the commanding officer on Monday night. 

Satellite images from Tuesday show scores of vehicles used to transport troops, heavy construction equipment and tents for forward deployed soldiers. Satellite imagery expert Col Vinayak Bhat (retd) says that the images indicate at least one combined arms brigade has been deployed along the river and the build up has increased over the past few days. 
As reported by ET, Chinese troops have intruded up to 3 km in the Galwan area and are dominating the heights that threatens the strategic Darbuk-Shyok-Daulat Beg Oldie (DSDBO) road. Col Bhat (retd) says that the intention of the Chinese could possibly be to attempt and capture the entire Galwan valley and its confluence point with the Shyok river, along which the Indian road runs. 
Similar reports of a continued build up near the Gogra post, where the Chinese side has infiltrated at least 2 km across the LAC, are coming in even as the Indian side had made adequate adjustments on its side of the border. 
The Gogra post has also been brought under Chinese artillery range after the PLA moved ahead and deployed at least 12 guns on its side of the border. A tough situation also continues at the Finger area along Pangong Tso lake and the Depsang plains where PLA troops have been deployed in strength. 
Sources said that the occupation of Finger 4 — located over 5 km inside Indian claimed territory — continues at strength with bunkers at the crest and the base of the finger manned by Chinese soldiers with high powered rifles. 
————————————————
https://prophecyupdate.blogspot.com/ – David Sidman
The latest forecast from Jerusalem says that Israel is expecting 90,000 Jews from the diaspora to emigrate to Israel by the end of 2021. The process of Jewish people worldwide naturalizing in Israel is called 'Aliyah'. Aliyah Integration Minister Pnina Tamano-Shata said on Wednesday that the latest estimates reveal that 90,000 Jews worldwide (Olim) will move to Israel from around the world in the next 18 months reports the JPost.
Meanwhile, Nefesh b' Nefesh, a non-profit organization that facilitates the Aliyah process, reported that more American Jews applied to immigrate to Israel or inquired about it in May than in any single month over the last two decades.
The organization experienced nearly double the amount of Aliyah applications in May 2020 than in the same month last year. More than 800 households applied to make Aliyah online, compared to just 424 in May 2019.
The current Aliya surge seems to be what the prophet Jeremiah spoke about in chapter 31 passage 13:
And there is hope for your future —declares Hashem: Your children shall return to their country. (Jeremiah 31:13)
The Israel Bible elaborates on this exerpt saying: "In this moving passage, God speaks directly to the matriarch Rachel, who is known in Jewish tradition as having a special role in the redemption of her children, the Jewish people, and their return to Israel. According to Jewish tradition, when her father Laban gave her sister Leah to Yaakov in marriage in her stead, Rachel revealed to Leah a secret sign she had made with Yaakov in order to spare Leah from embarrassment. Because of Rachel's unparalleled selflessness and love for her sister, it is Rachel's prayers, tears and cries for compassion to her children that are heard by God more than any other biblical figure. God promises Rachel that those tears are not for naught, but rather "There is a reward for your labor" (verse 16) and "your children shall return to their country." In a moving example of symbolism, this verse is often sung with emotion at Ben Gurion Airport as new Jewish immigrants arrive in Israel."
WHAT'S CAUSING THE SUDDEN SURGE?
"With the combination of corona, financial instability, widespread unrest and antisemitism, Jews are shaken to their core for the first time and are looking for alternative places to live" says Josh Wander, founder of the Bring them Home organization which educates Jews on the spiritual importance of making Aliyah."What better place to live than their ancestral homeland in Israel."
"There are those out there who say that 'this too shall pass' and I constantly remind them that during the plagues in Egypt, the goal of the plagues was to send a message to the Egyptians which unfortunately – they didn't receive well" he adds. "It's possible that the riots will die down and they'll fix the economy (although I don't see that happening). But even if that does happen, the divine message for people to return is there."
Echoing Wander's sentiments, spokesman for the Jewish community of Hebron Rabbbi Yishai Fleisher released an "invitation" for Jews worldwide to move back to Israel hinting that the comfort they enjoyed in America could be coming to an end.
————————————————
https://prophecyupdate.blogspot.com/ – https://prophecyupdate.blogspot.com/ – Jeanne Smits
 [Note: It is easy to get pulled into the big news events of the day such as the protest movement, the taking over of city blocks, the calls to abolish the police and even the daily rumours of war,  etc., but its usually news such as the article below which are much more interesting prophetically. While the above are newsworthy and play a certain role in prophetic stepping stones, we can't lose sight of the big picture, and the most significant events to come, such as the two invasions of Israel (Isaiah 17, Ezekiel 38-39), and the formation of the 10 Kings and the early stages of a global currency and government. Progress towards these prophetic milestones usually occur more quietly without a large audience and the news below falls squarely into that category]
 

"Nothing will ever be the same again."

It was the mantra that we heard in many countries at the height of the COVID-19 pandemic. It came with a warning that a "new normal" would replace the existing order. Easy travel, interpersonal relations, large gatherings, even things like shaking hands would have to give way to long-term social distancing, drastic rules, and surveillance. But these changes on the personal level are only a part of the picture. 
The World Economic Forum, together with Prince Charles of England and the International Monetary Fund (IMF), has launched an initiative revealingly dubbed "The Great Reset," with the objective of "rebuilding" the world's economic and social system in order to make it more "sustainable."
The idea has received the full support of the U.N. secretary general, António Guterres, former president of the Socialist International from 1999 to 2005.
Technically, a reset is a re-initialization: in the language of our digital era, it means erasing all hardware and data on a hard disk and formatting it anew in view of a fresh start. Transposed to human activity, a reset means a revolution: a deep transformation of all that is done, thought, or believed — making a clean break with the past.
For many decades, the World Economic Forum, founded by Prof Klaus Schwab in 1971, has been getting heads of state, billionaires, and heads of big business together yearly in order to reflect on economical and governance issues and work toward a common end: free global trade, common world rules to supersede national sovereign decisions, promoting nondiscrimination, "to transform economies and societies."
For a long time, its yearly meetings in Davos were held discreetly, even secretively. This has slowly changed, as the WEForum's objectives have become more mainstream: its main meetings, schedules, and list of participants are now available online even though it is widely said that many talks and decisions of the mighty take place after official hours.
But the 2021 edition promises to be quite different. 
While a physical meeting will be held in the Swiss skiing resort town of Davos as usual — and no one enters Davos at that time of year without an official invitation to the Forum — this time, there will be global online participation for a virtual forum including many "stakeholders" and young people who will be told they will have a determining voice for the world to come. Some would call that "group dynamics."
Over the months running up to the January Davos meeting, "The Great Reset Dialogues" will prepare the event in an online series that promises to be well worth watching by those who want to know how the globalists of the World Economic Forum want to reshape the future. And, yes, they can be called "globalists" because that is how the Initiative's present ambassadors are portraying themselves.
An example? Ethiopian Prime Minister Abiy Ahmed. He said: "I consider this painful global pandemic to be a complex, adaptive challenge. In a connected and interdependent world, a complex and adaptive challenge cannot be solved by individual countries alone — it can only be addressed through … collective action and global cooperation."
This fits in neatly with António Guterres's wish that 10 percent of the Earth's GDP be used internationally to respond to the economic and sanitary fallout of the COVID-19 pandemic, with "global" solutions in view of "rebirthing" society.
Looking at WEForum's Great Reset Initiative that grew out of the COVID Action Platform, it appears that most of the chips are already down. The "green economy," "de-carbonizing," "fighting inequalities," "stakeholder capitalism," and "sustainable development goals" (as in the U.N.'s "SDGs") are the recurring terms in WEForum's articles presenting the Initiative. None of these is new or original; in fact, the main thing that has modified the situation is the pandemic, which is being used as a driver for change. How? Through the global economic crash that accompanied it "thanks" to lockdown.
As for the Reset itself, it was already being talked about before the Chinese coronavirus was moving out of Wuhan. On December 30, 2019, for instance, the Financial Times published a YouTube presentation under the title "Why capitalism needs to be reset in 2020." Here the recurring theme is "stakeholder capitalism," by which "a company's approach to people, the planet, and innovation — including how it protects and applies the value added of its data — must figure more prominently in capital-allocation decisions" (as the WEForum site explains).
Presenting the Great Reset Initiative of which he is one of the main leaders, Prince Charles seemed quite pleased with the situation: "We have a golden opportunity to seize something good from this crisis. Its unprecedented shockwaves may well make people more receptive to big visions of change," he said.
Key quotes from the virtual online meeting. during which World Economic Forum president Prof. Klaus Schwab, Prince Charles, and several others presented the Great Reset Initiative, included many such remarks.
Noting that "climate change" was a much greater danger than the coronavirus pandemic, Prince Charles hoped for a "green recovery": "It's an opportunity we've never had before and may never have again," he said. Considering our planet almost as a person, he said: "Our activities have been damaging her immune system."
Schwab called the present situation a "unique window of opportunity." We must "build a new social contract," he said. "We must change our mindsets" and our "lifestyles," he also remarked.
Will this be a remake of the French Revolution that held, with Jean-Jacques Rousseau, that man is born naturally good and corrupted by society, and that society must result from a "social contract" in which laws and moral norms are not the expression of divine law, but of the will of the majority? History has shown that revolutions built on that premise end in tyranny.
One of the major objectives of the "Great Reset" is "reducing inequalities," which in everyday terms means "redistributing wealth." This idea takes for granted that inequality is evil of itself. Speaking during the virtual Great Reset meeting, Guterres said the COVID-19 crisis should lead to a response to "unsustainable levels of inequality and the lawlessness of cyberspace."
Carbon taxing and "renewable energy" are also high on the Great Reset agenda. Guterres quoted the need to "advance towards zero emissions" and implement the Sustainable Development Goals (SDGs) of the U.N. These SDGs, with their socialist mindset and eco-radicalism, advocate "for universal access to sexual and reproductive health and reproductive rights," U.N. jargon that includes contraception and abortion — not least because the human population is seen as nature's and "biodiversity's" main enemy.
————————————————
https://prophecyupdate.blogspot.com/ – Howell Woltz
As one peaceful protester noted, "Spontaneous riots broke out in 38 cities in US with 'spontaneously' identical shirts, masks, signs and chants." Public officials in Minneapolis reported "an estimated 3/4 of those arrested are not from here."
What began as peaceful demonstrations in some places were quickly hijacked by these violent protestors from elsewhere, trained in the art of breaking things and burning them.
New York is also in riot mode–a Democrat viper's nest as well – from Socialist Governor Cuomo down to Communist Mayor DeBlasio and his Chief of Police.  Brooklyn saw fires and violence as did other sections of the city.
Rioting and violence are happening in Portland, Oregon; Oakland and Los Angeles in California; Chicago, Illinois; Washington, DC – all Democrat-run to the core.
These are places where secrets can be kept from top to bottom – and all of them are on fire. 
Atlanta, Georgia where the picture (above) of brick piles planted for the rioters, is now under organised attack as well.
In the Twitter post above, the building to which the rioter points is the Federal Courthouse in Atlanta, a building with more security than any in that city – there are cameras everywhere.
So how can an entire pallet of glass-breaking projectiles be unloaded in a non-construction site – in front of a federal courthouse on the sidewalk under multiple security cameras, no less – unnoticed and unchallenged? There is only one way.
It is absolutely impossible for the city's Democrat mayor not to have known of her funder's plans in my opinion. Then, funnily enough, all the Democrats in her administration looked the other way as well. 
I say the Mayor's 'funder' because George Soros dumped $1 million into her Georgia Democratic Party in 2018 (per The Atlanta Journal Constitution) for the Mayor and her accomplices to win office, Keisha she speaks at Open Society Foundations meetings on Soros' behalf.
"What I see happening in the streets of Atlanta is not Atlanta. This is not a protest. This is not in the spirit of Martin Luther King Jr. This is chaos. A protest has purpose." said Atlanta Mayor Keisha Lance Bottoms – but methinks she protesteth too much about something with her DNA all over the crime scene.
Pallets of bricks pre-positioned in front of target buildings where nothing is being built, for the rioters – all on security cameras you control, Keisha – and you can't do any better than 'Well dang! How did that happen?"
SOROS MUST BE TAKEN DOWN TO PROTECT THE FREE WORL

D
György Schwartz was born in Budapest, Hungary in 1930 to a Jewish Communist who lived on his own island in the Danube and had some very powerful friends in the Marxist world, including the National Socialists German Workers Party (Nazis).  
When Hungary folded to the Third Reich, György's father, Tivadar Schwartz, handed his son to one of his Marxist friends, a National Socialist (Nazi) who was in charge of stealing the wealth of Hungarian Jews for Adolf Hitler.
Young György Schwartz changed his name to George Soros and became a Nazi himself at the age of 14 – even getting special permission from his Nazi step-father to wear the SS uniform as an underage recruit. [NOTE: I saw a photo of young György with his stepfather and other Nazis in his outfit in the Budapest archives and saw it again posted on Twitter today] 
Soros told Adam Smith's Money World in a PBS series, "I actually went with him and we took possession of these large estates."  
During a 1998 interview with CBS News show, 60 Minutes, Soros described those years as a teenager, stealing from his fellow Jews as a Nazi and sending them to death camps as "the happiest of my life."
KROFT: My understanding is that you went out with this protector of yours who swore that you were his adopted godson.
Mr. SOROS: Yes. Yes.
KROFT: Went out, in fact, and helped in the confiscation of property from the Jews.
Mr. SOROS: Yes. That's right. Yes.
KROFT: I mean, that's–that sounds like an experience that would send lots of people to the psychiatric couch for many, many years. Was it difficult?
Mr. SOROS: Not–not at all. Not at all. Maybe as a child you don't–you don't see the connection. But it was–it created no–no problem at all.
KROFT: No feeling of guilt?
Mr. SOROS: No.
In another interview, Soros announced, "I am a God.  I created everything."
The interviewer went on to say, 'George Soros not only openly claims he is a god and "the creator of everything," the billionaire globalist also warns he is a "self-centred" god who believes "normal rules do not apply" to him.'
When asked by Britain's Independent newspaper to elaborate on that statement, Soros doubled down: "It is a sort of disease when you consider yourself some kind of god, the creator of everything, but I feel comfortable about it now since I began to live it out."
————————————————
https://prophecyupdate.blogspot.com/ –
By now, those following the novel coronavirus epidemic are familiar with Event 201, the pandemic simulation staged by Johns Hopkins University in conjunction with the World Economic Forum, the Bill and Melinda Gates Foundation, Johnson & Johnson, and other ruling-class heavy hitters in October. The media establishment has already picked the story clean, set up and eviscerated a straw man ("No, Bill Gates didn't cause the coronavirus epidemic, silly conspiracy theorists!"), and convinced the group itself to issue a statement denying their exercise was meant to predict the behavior of the actual virus to follow. 
But few are aware that the epidemic playing out in China and two dozen other countries, including the US, is unfolding in line with a decade-old simulation titled "Lock Step" devised by the Rockefeller Foundation in conjunction with the Global Business Network. The scenario, one of four included in a publication called "Scenarios for the Future of Technology and International Development" in 2010, describes a coronavirus-like pandemic that becomes the trigger for the imposition of police-state controls on movement, economy, and other areas of society.
The Lock Step scenario describes "a world of tighter top-down government control and more authoritarian leadership, with limited innovation and growing citizen pushback." In "2012" (i.e. two years after the report's publication), an "extremely virulent and deadly" strain of influenza originating with wild geese brings the world to its knees, infecting 20 percent of the global population and killing 8 million people in just seven months – "the majority of them healthy young adults." It devastates global economies and ruptures international trade. But not everyone, the Rockefeller Foundation makes clear, is hit equally.
Countries of Africa, southeast Asia, and central America suffer the worst "in the absence of official containment protocols" – it wouldn't be the Rockefeller Foundation if someone wasn't licking their lips at the thought of a mass die-off in the Global South – but western "democracies" also pay the ultimate price. "The United States' initial policy of 'strongly discouraging' citizens from flying proved deadly in its leniency, accelerating the spread of the virus not just within the US but across borders," the report warns. But remove such obstacles as 'individual rights' and you have a recipe for surviving, even thriving in the event of a pandemic, the Foundation gushes:
"A few countries did fare better – China in particular. The Chinese government's quick imposition and enforcement of mandatory quarantine for all citizens, as well as its instant and near-hermetic sealing-off of all borders, saved millions of lives, stopping the spread of the virus far earlier than in other countries and enabling a swifter post-pandemic recovery."
The message is clear – police state good, freedom bad. And other governments rapidly get the message, according to the simulation. First and third world nations alike follow suit by "flexing their authority" and imposing quarantines, body-temperature checks, and other "airtight rules and restrictions" – most of which, the report is careful to note, remain in place even as the pandemic recedes into the past. "In order to protect themselves from the spread of increasingly global problems – from pandemics and transnational terrorism to environmental crises and rising poverty – leaders around the world took a firmer grip on power."
This global power-grab is facilitated by a frightened citizenry who "willingly gave up some of their sovereignty – and their privacy – to more paternalistic states in exchange for greater safety and stability…tolerant, and even eager, for top-down direction and oversight." 
Everything from tighter biometric identification to stricter industrial regulation is welcomed with open arms. 
It takes over a decade for people to "grow weary" of the authoritarian controls imposed in the wake of the pandemic, and hints that even the civil unrest that ultimately manifests is focused on the developed world. After all, a popular uprising in the technocratic police state envisioned by the simulation would be all but impossible – as it will be in real life once 5G makes real-time total surveillance of all cities a reality.
————————————————
https://prophecyupdate.blogspot.com/ – M. K. Bhadrakumar
The 10th annual Strategic Dialogue between the European Union and China on June 9 can be regarded as marking the resumption of structured big-power diplomacy in the post-Covid-19 setting. It was both a symbolic and substantive event, preparing the ground for the forthcoming EU-Summit. 
 EU and Chinese sides were represented by the High Representative/Vice-President Josep Borrell and the State Councillor and Foreign Affairs Minister of China Wang Yi respectively.  
Europe and China, two major poles in the emerging world order have pulled through the devastating pandemic and are re-engaging. They find a world order that is in great transition. 
The very fact that the EU-China Summit — and not the G7 Summit that President Trump was keen to host in Washington on June 26-27, as originally planned — will now mark the commencement of the post-Covid-19 era in international politics politics speaks volumes about the world order in transition. 
The EU no longer includes Britain; the pandemic has not only ravaged the European economies but has left deep wounds that will take time to heal; Europe stares at a long unpaved road to recovery; the EU itself is badly rattled with the cohesion of the group even more shaky than before. 
Surely, the pandemic has weakened China too, but it is better placed than the US, Russia or the EU in being already on the road to recovery. Importantly, it finds itself in a unique position to fuel the recovery of the economies of other big powers. 
On the other hand, its own fortunes are heavily dependent on the speed and extent of repair to the global supply chains that takes place in a near term — for which the EU is a crucial partner. The big plus for China is its massive financial reserves, which it can bring to bear not only on its reconstruction and rehabilitation but also to inject new vitality to its global engagements. 
Both the EU and China are intensely conscious that the economic repercussions of the pandemic must not be understood as an ordinary problem that macroeconomics can solve or alleviate. 
They understand that the world is witnessing a fundamental shift in the very nature of the global economy. For both, succinctly put, the immediate crisis is one of both supply                                                                                    
and demand. Supply has been disrupted because companies have closed down or reduced their workloads, and demand has drastically shrunk.
But what gives impetus and urgency to their strategic dialogue is that neither the EU nor China can afford to be 'natural' or 'self-sufficient' economies. Both are avid globaliers and big-time participants in international trade, which entails, inevitably, a division of labour between them — and stakeholders in multilateralism. 
————————————————
https://prophecyupdate.blogspot.com/ – Wen Wryte
If the cultural cancer of 21st century progressivism is ever to be successfully eradicated it will first be necessary for it to be seen for what it really is: a form of neo-Marxism that aims to destroy capitalism, and with it, Western civilization.  The roots of the current wave of pathological irrationality, intellectual deformity, and moral underdevelopment reach far back into the early 19th century in Europe, with the German idealist philosopher GWF Hegel's idea of historical determinism.
Marx seized on Hegel's dialectical system (thesis-antithesis-synthesis) and his philosophy of history and combined these with his own theory of class conflict as the determinants of social, economic, and political progress.  Marx claimed that history led deterministically to the one defining moment of the age and that it was left to a unique historically determined genius — Marx himself — to educate the world about this.
Marx's stroke of evil genius was his collectivist ideology of oppression based on economic class.  The property-less workers are inevitably being exploited by the oppressor class of rich capitalists and their bourgeois helpers (the professional middle-classes).   Motivated by an idealistic conception of the unalienated labourer owning by right all the products of his toil, Marx took it as an unchallengeable truth that profiting from the alienated labour of others was intolerable.  Only violent revolution by the workers of the world would overthrow the capitalists and their lackeys, ushering in a new world in which everyone would be happy again, just as they had been in the past.
The flaw in all this is that there is no evidence of any society ever having existed in which all the inhabitants were happy and there was no conflict, even before the emergence of complex organised societies and the development of capitalism.  If allowed uninhibited expression, the diverse traits in human nature will always cause conflict.  So, there is no reason to suppose that abolishing capitalism will make any difference.  The key to human happiness, if there is one, lies elsewhere.
But Marx gave all those people in the world who are disaffected, resentful, and angry an excuse to see themselves as the innocent, virtuous 'oppressed,' united around a group-identity that gave them a common cause and an ideological uniform, and thus able to denounce and seek to overthrow the evil 'oppressor' class.  When Marx's predicted proletarian uprising failed to materialize, a third element was invented — the wise and virtuous savior class — which would instigate and lead the revolution (that was Lenin's contribution).
Marx was an amoralist for whom the end always justifies any means, however barbaric and destructive.  Hence the arbitrary and copious violence and brutality of all Marxist revolutions, and the subsequent authoritarian repression once they attain power.  Which is why Marxist revolutionaries consider collateral casualties to be acceptable, necessary, and inevitable — and eminently desirable if doing so discourages their opponents from resisting them.
Having combined the worst aspects of German idealist philosophy and the worst aspects of French rationalist philosophy, the new neo-Marxists calling themselves progressives are intent on using their perverted ideology as a weapon with which to destroy Western civilization.
Marxist ideology (courtesy of its founder) also gives the mobs of social revolutionaries permission to lie, cheat, deceive, steal, slander, demonise, harass, intimidate, brutalise, and kill if that will push the revolution forwards.  
Which is why Marxism and its variants are so appealing to narcissists, nihilists, psychopaths, and violent criminals.  It gives them everything they desire, all the opportunities they want to "be themselves", and for free.  
And they need never feel guilty because Marx told them they needn't.  It's a perfect disguise for career psychopaths, then, and a convenient outlet for the energies of the idealistic, naive, gullible, credulous, and ignorant enthusiasts who want to believe they are changing the world for the better without bothering to examine how malignant their activities actually are in destroying the lives and achievements — and happiness — of others.
If you look at the slogans on the placards and banners waved by the "protestors" demonstrating against the wholly unjustifiable and tragic death of George Floyd and listen to the rhetoric of those addressing the crowds, you'll see and hear all these sentiments on display.  You can see revolutionary Marxism made real in the violence and destructiveness of these "protests", and you can see the narcissism and nihilism being expressed in the self-justificatory rhetoric of the participants and the demonizing of anyone the mob decides ought to be hated and destroyed.
The current social unrest and disorder will eventually pass, and the mobs will return to their homes having convinced themselves they've brought the revolution a little bit closer.  They'll be called out again, though, one can be sure of that, just as soon as another excuse presents itself or is manufactured by the progressive ideologues who push the buttons of the angry mob.
Current progressive ideology turns the original version of Marxism into an open sore of pathological irrationality and amorality, even as it pretends to be the answer to all human social and political ills.  In reality its activists exploit almost every possible existing source of human suffering and misery as a means to make social divisions worse, in order to induce anger, hostility, confrontation, and conflict for political ends, which results in an amplification of human suffering and misery which they then blame on their opponents.  If you read Marx, you'll find that this is exactly what he advocated.
Today's radical progressives are really neo-Marxists in disguise.  They offer the world nothing but more, and worse, suffering and misery.  A boot stomping on a human face forever, as George Orwell correctly predicted.  That's how all Marxist revolutions end, because that outcome is inevitable due to the in-built amorality of Marxism and its variants.
And the sooner the ordinary people of the West can be convinced of this the sooner it will be possible to consign this malignant ideology to the pages of history, where it belongs, and turn its current adherents back into decent, civilized people who actually have something positive to contribute to society.
————————————————
https://prophecyupdate.blogspot.com/ – Michael S. Rozeff
Totalitarians in our midst are becoming more prominent, but they are not always identified as such, instead being labeled by the standard labels like socialist, fascist, liberal, progressive, democratic socialist, communist, etc. Totalitarians are enemies of liberty, enemies of private property and enemies of the rule of law. This is why it's important to identify them for what they are.
Totalitarians are identifiable. Their tendencies follow a certain logic, whether they are in government or aspiring to take control of government.
Totalitarians aim here and now for a utopian society in which social ills, real or imagined, are eliminated. (We need not know their motivations to be able to identify their aim.) The utopian aim is the principle aim because everything else they stand for flows from that.
Their utopian aim implies that they aim at revolutionizing (transforming) society and state, one way or another. This is because we do not have utopia at present and we cannot get it here and now without radical change.
The use of force to achieve utopia means that they'll sacrifice individuals and all their rights to their larger aim. The Bill of Rights means nothing compared to the aim.
This means they aim for single-party rule, i.e., the total control needed to create the perfect society. Control implies thought control.
This means they use any means to crack down on opposition.
This in turn means identifying people and groups of people that they can blame for the existing social ills that they intend to remedy, these people being in opposition to them.
Identification of these enemies implies dealing with them in a range of ways.
 One way to cut down opposition is to censor them. The opposition includes religious, political, artistic and ideological opponents, or any center of opposition. A more severe means is to murder one's opponents.
Another method to gain single party rule is by corrupting the election process.
Yet other methods involve creating persuasive myths in order to generate a population that supports totalitarians in power.
Total control includes education and communication because there is no tolerance for opposing views.
————————————————
It is time to admit the truth.  Throughout my entire lifetime, Republican presidential candidates have promised us that if we help get them elected they will move the Supreme Court in a more conservative direction.  But it hasn't happened.  A Republican has been in the White House for 31 of the last 51 years, and yet the left has enjoyed a virtually uninterrupted string of historic Supreme Court victories throughout that entire stretch.  And even though a majority of the justices on the Supreme Court right now have been appointed by Republicans, the left continues to win one major victory after another. (

READ MORE…

)
————————————————
Those that have been hoping for some sort of a "V-shaped recovery" have had their hopes completely dashed.  U.S. workers continue to lose jobs at a staggering rate, and economic activity continues to remain at deeply suppressed levels all over the nation.  Of course this wasn't supposed to happen now that states have been "reopening" their economies.  We were told that things would soon be getting back to normal and that the economic numbers would rebound dramatically.  But that is not happening.  In fact, the number of Americans that filed new claims for unemployment benefits last week was much higher than expected… (

READ MORE…

)
————————————————
AUSTRALIA UNDER SIEGE OF SOPHISTICATED CYBERATTACKS
https://endtimeheadlines.org/2020/06/australia-under-siege-of-sophisticated-cyberattacks/  – Jun 19, 2020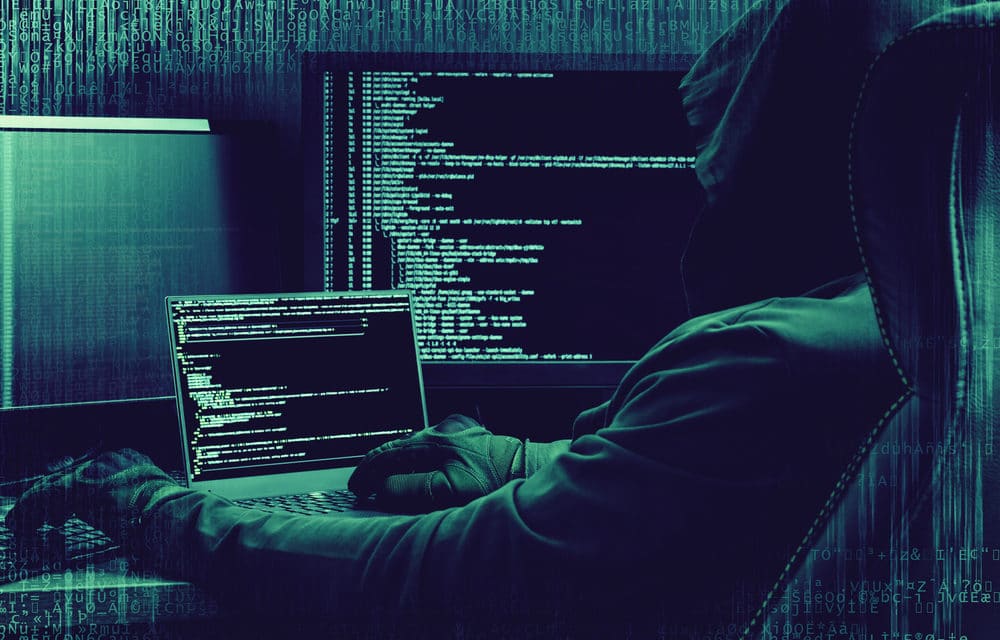 (Reuters) – A "sophisticated state-based actor" has been attempting to hack a wide range of Australian organizations for months and had stepped up its efforts recently, Prime Minister Scott Morrison said on Friday. The attacks have targeted all levels of the government, political organizations, essential service providers, and operators of other critical infrastructure, Morrison said at a media briefing in Canberra.
"We know it is a sophisticated state-based cyber actor because of the scale and nature of the targeting," he said. Morrison said there were not a lot of state actors that could launch this sort of attack, but Australia will not identify which country was responsible.
Australia's chief cyber intelligence agency said its investigations have so far found no evidence that the actor attempted to be "disruptive or destructive" once within the host's network.  Two government sources said the nature of the recent attacks matches a 2019 attack on Australia's parliament and the three largest political parties.

READ MORE

:
————————————————
NTEB RADIO BIBLE STUDY: Understanding The Mission And Unlocking The Identity Of The 144,000 Servants Of God Presented To Us In Revelation 7
https://www.nowtheendbegins.com/nteb-radio-bible-study-understanding-mission-unlocking-identity-of-144000-servants-of-god-revelation-7/ – by Geoffrey Grider June 17, 2020
On this episode of Rightly Dividing, we are taking a very close-up look at the identity and mission of the 144,000 which many groups claim they represent. But as we shall soon see, these 144,000 are very unique Jewish men chosen for a specific time and purpose. How many times have you heard someone say "show me a verse where the 144,000 preach the gospel!", tonight we will show you that and much more. 
NOW THE END BEGINS SHARE:
How many times have you heard someone say "show me a verse where the 144,000 preach the gospel!", tonight we will show you that and much more.
For some reason, the identity of the 144,000 servants of God mentioned in Revelation 7 seems to confuse a lot of people in general, and a lot of Christians in particular. Many sects of Christianity like the Jehovah's Witnesses, the Mormons, and the Unification Church like to claim the 144,000 as their own, but the bible will have none of it. Your King James Bible is clear beyond crystal as to the identity of these Jewish, male virgins.
"And they sung as it were a new song before the throne, and before the four beasts, and the elders: and no man could learn that song but the hundred and forty and four thousand, which were redeemed from the earth. These are they which were not defiled with women; for they are virgins. These are they which follow the Lamb whithersoever he goeth. These were redeemed from among men, being the first-fruits unto God and to the Lamb." Revelation 14:3,4 (KJB)
On this episode of Rightly Dividing, we are taking a very close-up look at the identity and mission of the 144,000 which many groups claim they represent. But as we shall soon see, these 144,000 are very unique Jewish men chosen for a specific time and purpose. How many times have you heard someone say "show me a verse where the 144,000 preach the gospel!", tonight we will show you that and much more.
 The Body of Christ will have already been removed in the Pre-tribulation Rapture of the Church before these 144,000 from the 12 tribes of Israel are called out and sealed, so even though it is not our dispensation, there is much to be learned by studying Revelation 7 and all the other passages connected with it, like

Matthew 24

. This live KING JAMES BIBLE study begins tonight at 9:00 PM EST, please join us!
STUDY HELPS FOR THIS BIBLE STUDY PROGRAM:
WE HAVE GREATLY EXPANDED OUR PROGRAMMING, TAKE A LOOK!
————————————————
https://prophecyupdate.blogspot.com/ – Reuters
Namibia's Ministry of Agriculture said on Wednesday it had detected an outbreak of red locusts in central regions of the southern African country and had sent pest control teams to the affected areas.
The large grasshopper species, which is marked by bright red wings, is common to sub-Saharan Africa and breeds abundantly under drought conditions followed by rain and rapid vegetation growth.
The ministry said the locusts were flying in from Botswana and Zambia. Videos shared by the ministry showed thick clouds of insects flying low over crop fields and farmland in the central Otjozondjupa region.
Namibian officials said it was too early to link the infestation to locust swarms wreaking havoc in East Africa since last year in a migration that started in the Middle East, and has been worsened by the coronavirus pandemic.
Ministry spokesperson Margaret Kalo told Reuters details of the extent of the damage caused by the locusts were not available at this stage.
The summer harvesting season has been completed but the red locusts pose a serious threat to winter crops such as wheat and barley as well as livestock grazing areas, she said.
The latest red locust invasion follows a similar outbreak in February in the Zambezi region, named after Africa's fourth largest river, which overlaps parts of Namibia, Angola, Zambia, Zimbabwe and Botswana. (Reporting by Nyasha Nyaungwa, Editing by Mfuneko Toyana and Gareth Jones)
————————————————
THE THUNDER HEARD 'ROUND THE WORLD
A recent article posted by a brother here on R.R. got me thinking: what exactly will the rest of the world hear the moment that the true remnant church is snatched from the face of the earth?
The Rapture will, of course, involve the entire surface of the planet. The Rapture will likely be a physical, as well as a spiritual event. God's Word says that, at the Rapture, believers will be given their physical bodies, equipped for life in eternity with the Lord:
"In a moment, in the twinkling of an eye, at the last trumpet. For the trumpet will sound, and the dead will be raised incorruptible, and we shall be changed. For this corruptible must put on incorruption, and this mortal must put on immortality" (Corinthians 15:52-53).
From living believers positioned at various locations above ground, and the earthly bodies of those returning with Jesus buried at various locations underground and underwater, it's possible a type of nuclear fission/fusion will shake nearly every molecule in every location on earth.
According to the Duke Energy Nuclear Information Center, fission is the splitting of a heavy, unstable nucleus into two lighter nuclei, and fusion is the process where two light nuclei combine together, releasing vast amounts of energy.
Not only will a widespread physical event take place at the Rapture, but the voice of the Lord will also ring out.
Incidentally, the trumpet that will sound at the Rapture will be the last trumpet blown for the true remnant church. More trumpet blasts will be heard by the rest of the world in the days following the Rapture.
Along with the sound of a trumpet at the Rapture, there will also be the sound of the Lord's voice. Speaking of the Lord's voice, this is what those who were with Jesus heard when the Father spoke to Him from heaven:
"'Father, glorify Your name.' Then a voice came out of heaven: 'I have both glorified it, and will glorify it again.' So the crowd of people who stood by and heard it were saying that it had thundered; others were saying, 'An angel has spoken to Him'" (John 12:28-29).
Some people in the crowd understood that a voice spoke from heaven, yet others who were there only heard thunder. A similar situation occurred when the Lord spoke from heaven to Paul, prior to his conversion:
"And he said, 'Who are You, Lord?' And He said, 'I am Jesus whom you are persecuting, but get up and enter the city, and it will be told you what you must do.' The men who traveled with him stood speechless, hearing the voice but seeing no one" (Acts 9:5-7).
Some of those with Saul understood that they heard a voice from heaven, yet apparently there were others present who did not understand:
"And I answered, 'Who are You, Lord?' And He said to me, 'I am Jesus the Nazarene, whom you are persecuting.' And those who were with me saw the light, to be sure, but did not understand the voice of the One who was speaking to me" (Acts 22:8-9).
Could it be that those who were with Paul when the Lord spoke to him from heaven, and did not understand His voice, also heard thunder like those without understanding who were with Jesus? Maybe.
According to various examples in the Word of God, the voice of God resembles the sound of thunder. The voice of an angel can also sound like thunder. Even when what the Lord speaks is understood, those who hear His voice still describe it as sounding like thunder:
Job 37:4-5a, "After it a voice roars; He thunders with His majestic voice, And He does not restrain them when His voice is heard. God thunders marvelously with His voice."
Psalm 18:13, "The LORD thundered from heaven, And the Most High uttered His voice, Hailstones and coals of fire."
Ezekiel 3:12-13, "Then the Spirit lifted me up, and I heard behind me a great thunderous voice: 'Blessed is the glory of the LORD from His place!' I also heard the noise of the wings of the living creatures that touched one another, and the noise of the wheels beside them, and a great thunderous noise."
Revelation 6:1, "Now I saw when the Lamb opened one of the seals; and I heard one of the four living creatures saying with a voice like thunder, 'Come and see.'"
Job 40:9, "Have you an arm like God? Or can you thunder with a voice like His?"
Psalm 77:18, "The voice of Your thunder was in the whirlwind; The lightnings lit up the world; The earth trembled and shook."
Psalm 104:7, "At Your rebuke they fled; At the voice of Your thunder they hastened away."
Revelation 14:2, "And I heard a voice from heaven, like the voice of many waters, and like the voice of loud thunder. And I heard the sound of harpists playing their harps."
Revelation 19:6, "And I heard, as it were, the voice of a great multitude, as the sound of many waters and as the sound of mighty thunderings, saying, 'Alleluia! For the Lord God Omnipotent reigns!'"
Since obviously no one who is left behind will have the discernment of the Holy Spirit to allow understanding of the Lord's shout from heaven, it stands to reason that the only sound they will hear is thunder.
The Rapture will very likely be a thunderous noise the likes of which the world's ears have never heard. If a sonic boom is loud, the hypersonic boom of Jesus arriving from heaven will be much louder.
Another interesting point as recorded in Acts, is that when the Lord Jesus spoke to Paul from heaven, a very bright light flashed all around Paul, like lightning.
"But it happened that as I was on my way, approaching Damascus about noontime, a very bright light suddenly flashed from heaven all around me" (Acts 22:6).
One can only imagine the combination of the nuclear physics of the event of the Rapture along with the thunder of God's voice, hypersonic booms, and a very bright flash of light. Planet Earth will indeed be shaken!
Amen! Even so, come, Lord Jesus.