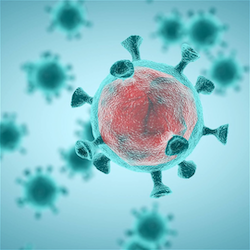 Coronavirus disease (COVID-19)
Get the latest information from the Australian Government Department of Health about COVID-19.
Department of Health 
————————————————
2020 03 22 John Haller's Prophecy Update "World Lockdown"

35.6K subscribers
 

We are overwhelmed and humbled by the ourpouring of support being shown to this ministry. When we began this online streaming ministry over 5 years ago, while we had planned for and anticipated a contingency for broadcasting should the church start to be persecuted here in the United States and we would be forced to broadcast from a remote location. While we did not envision, nor anticipate a "World Lockdown" as has developed over the past few weeks, we are thrilled that we are still strategically positioned and able to keep these messages flowing out to the world uninterrupted. That being said, as the Lord moves you, please visit our website at www.fbchapel.com and check us out. We are planning on doing some remodeling so we can increase our broadcasts, including a Tuesday night teaching with Pastor Steve and additional "Power to Stand" messages as we add space to our church in antipation of increased foot-traffic once the crisis passes. Virus or not, we will continue to broadcast these messages as long as the Lord wills us until that day He returns to claim His saints. We are praying for you as you navigate these unprecendented times, and will be right here to encourage, support and educate you on the pertinent issues of the day. Look for more information on our new offerings in the weeks to come. God Bless you all. Thanks for being a part of our extended family. We truly chrerish your prayers and support as we move forward with the Truth found in the person of Christ.
Now…hunker down and get ready. "World Lockdown" is next.
————————————————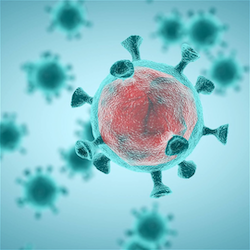 Coronavirus disease (COVID-19)
Get the latest information from the Australian Government Department of Health about COVID-19.
Department of Health 
#FoxNews
Live: Coronavirus Task Force holds White House briefing
•

Started streaming 17 minutes ago
————————————————
Never Let A Crisis Go To Waste

166K subscribers
Never Let A Crisis Go To Waste I am Pastor Brandon Holthaus, and I want to welcome you to our Rock Harbor Church's YouTube Channel. We desire to reach people with the truth; believers and unbelievers alike. We connect dots of events that are happening in the world from a Biblical perspective and also a prophetic perspective. We offer prophecy updates, discipleship lessons, and sermons to help people grow in the Lord and come to the knowledge of the truth.

https://rockharborchurch.net https://rockharborchurch.net

Pastor Brandon Holthaus All the signs of the last days are converging at the same time. Bible Prophecy is happening right before our eyes and like birth pains, the predicted events are happening more frequently and more intently. Never, in the history throughout the world have so many forces, including economic, scientific, techno-logic, ecologic, cultural, geopolitical, moral, spiritual and religion, converged together to bring this world that's already teetering over the edge into the abyss, to a point of no return. Jesus said when you see all these signs happening, know that I am near, even at the door.
————————————————
LATEST NEWS CLIPS – ARTICLES MONDAY 23rd MARCH 2020
WE PREACH THE BLESSED HOPE FOR THE FUTURE IN JESUS CHRIST OUR SAVIOUR
Rev. 3:3 Remember therefore how thou hast received and heard, and hold fast, and repent. If therefore thou shalt not watch, I will come on thee as a thief, and thou shalt not know what hour I will come upon thee.
Prov. 14:12  There is a way which seemeth right unto a man, but the end thereof are the ways of death.
Is. 52:10 The LORD hath made bare his holy arm in the eyes of all the nations; and all the ends of the earth shall see the salvation of our God
Jer. 25:31 A noise shall come even to the ends of the earth; for the LORD hath a controversy with the nations, he will plead with all flesh; he will give them that are wicked to the sword, saith the LORD
——————————————-
DAILY CHRISTIAN BIBLICAL QUESTIONS AND ANSWERS:
——————————————-
AS OF TODAY AUSTRALIA IN TOTAL "LOCKDOWN" AND CONTROL:
WEBPAGE ADMINISTRATOR:  By Midday Today Monday the 23rd of March 2020 THE WHOLE OF AUSTRALIA will be go into

"TOTAL

LOCKDOWN"

(Martial Law) for up to 12 Months, (Or Longer); We are all restricted to our Homes. This is devastating News, and I must say the beginning of the end. America has already been put on Lockdown. Life as we know it has changed "Dramatically", and I know it will never be the same again. We are fast approaching Revelation 6, and the start of the Tribulation, now one should have any doubt on this point, as the World has changed to the point of no return in a matter of "Weeks".
SUDDEN
By Daymond Duck – https://www.raptureready.com/2020/03/17/sudden-by-daymond-duck/
THIS WORLD IS CHANGING FAST.
One, on Mar. 10, it was reported that the Jewish Sanhedrin has asked that people all over the world pray for God to remove the Coronavirus.
They asked that people read Psa. 20 after they pray, ask God to heal all nations, help them repent of their sins and serve Him wholeheartedly.
Two, on Mar. 13, 2020, Pres. Trump declared Mar. 15, 2020 to be a National Day of Prayer.
He reminded us that the U.S. has a history of looking to God for protection and strength in times like these and assured us that if we will pray, the U.S. will easily prevail.
Three, there are reports that the Coronavirus could be a globalist plot to defeat Pres. Trump in the coming election and open the door for the return of Mrs. Clinton.
The idea seems to be that the destruction of the U.S. economy would be worth it, if it opened the door for a one-world government.
This is discussed by Alex Jones and Mike Adams (some call them conspiracy theorists) in a video (one hour and four minutes long) at the link below:
Four, on Mar. 12, 2020, a special message was sent out from Dr. Jurgen Buhler, Pres. of the International Christian Embassy in Jerusalem (ICEJ).
It is very interesting, and it can be accessed at the following link:
It begins with three points about the Coronavirus.
Dr. Buhler's first point is the Coronavirus is "A Call for Purity."
Handwashing is as old as Israel (Ex. 30:17-21), and the New Testament tells us to cleanse our hands and purify our hearts (James 4:8; Matt. 15:16-20).
Every reminder to wash our hands with soap and water should be a reminder to repent of our sins and get our hearts right with God through Jesus.
God may even be using hand-washing as a heavenly shofar call to urge repentance before the Rapture of the Church or before the Tribulation Period begins.
Dr. Buhler's second point is the Coronavirus is "A Time of Global Shaking" (see Hag. 2:6-7, 21-23; Heb. 12:27-29).
He mentions how the world is being shaken (with fear, grounded airlines, economic problems, released prisoners) and what cannot be shaken.
Fear is foreshadowing the time when men's hearts will fail them for fear of what is coming  (Luke 21:26).
Grounded airlines are a reminder that open borders can be dangerous, and closed borders can protect people (possibly a wakeup call before borders are erased and the Antichrist is given power over a world government).
Economic problems are a reminder that the one-world economic system will be destroyed during the Tribulation Period (Rev. 14:8; 18:1-24).
Released prisoners refer to the fact that Iran released about 70,000 prisoners to protect them from the Coronavirus in Iran's prisons.
Many are persecuted Christians, and God has used the Coronavirus to set them free.
The thing that cannot be shaken is our part in God's kingdom (Heb. 12:28-29),
Dr. Buhler's third point is the Coronavirus is "A Foreshadow" of things to come.
UNDERSTAND THAT WE ARE STILL IN THE AGE OF GRACE AND PEOPLE CAN BE SAVED, BUT THE TRIBULATION PERIOD IS COMING UPON THOSE THAT WON'T REPENT.
In his incredible article, Dr. Buhler offered six tips:
1) Wash your hands and your heart,
2) Remember that Jesus said fear not, I am with you,
3) Be encouraged because your redemption is drawing near (Luke 21:28),
4) Pray that you will be accounted worthy to escape all of the things that are coming upon the earth (Luke 21:36),
5) Know that God gave Bible prophecy to enlighten us (II Pet. 1:19), and
6) SUPPORT ISRAEL.
Five, on Mar. 11, 2020, the U.S. State Dept. released its annual global human rights report (past reports have always called the Arabs in East Jerusalem "Palestinian Residents").
This latest report calls them "Arab Residents" or "Non-Israelis," a recognition of the historical fact that they are Arabs and that, prior to 1967, there was no such thing as a Palestinian.
Six, On Mar. 10, 2020, the Barna Group said a recent survey found a dramatic change in American Christianity.
In the year 2000, 45% of American Christians were actively practising their faith.
In the year 2020, the number is 25%.
Put another way, the number of American Christians that are actively practicing their faith is almost half of what it was 20 years ago (lukewarm, falling away, ??).
Seven, on Mar. 7, 2020, it was reported that a UN Official, Ahmad Shaheed, has suggested that UN designated human rights must take precedent over the religious beliefs of people.
He thinks the laws of many nations were influenced by the religious beliefs of their citizens and those laws must be changed, if they conflict with the human rights that have been adopted by the UN.
In my words, he was saying that nations are obligated to guarantee the human rights that are agreed to by the UN.
Laws that criminalize abortion and homosexual behavior must be overruled because they stem from religious beliefs that must be subordinated to the UN.
The appointment of clergy must also be subordinated to the UN.
Eight, Paul said, "When they shall say, Peace and safety; then sudden destruction cometh" (I Thess. 5:3).
THE SUDDENNESS OF WHAT IS HAPPENING IS UNREAL, BUT NOTHING COMPARED TO WHAT PAUL WAS WRITING ABOUT.
—————————————————-
NEWS CLIPS OBTAINED FROM MANY SOURCES – INCLUDING

Tracking bible prophecy.org
Rapture Ready News
Prophecyupdate.Com
Main News Channels
End Times Headlines
Prophecyupdateblogspot.com
Stevequayle.com
Gracethrufaith.com
Nowtheendbegins.com
Other Christian Sites
(CLICK ON) LATEST DAILY NEWS CLIPS:
ISRAEL NEWS:
THE MIDDLE EAST PEACE PLAN IS "ANTI GOD" – (GOD WILL NOT ALLOW JERUSALEM TO BE DIVIDED).
ZECHARIAH 12:2-3
I AM GOING TO MAKE JERUSALEM A CUP THAT SENDS ALL THE SURROUNDING PEOPLES REELING … Zech. 12:2
God is in control, and He told the nations the consequences of dividing the Promised Land and declaring peace and safety on their own terms (Joel 3:1-2; I Thess. 5:3)
WORLD FINANCE:
Rev. 6:6 And I heard a voice in the midst of the four beasts say, A measure of wheat for a penny, and three measures of barley for a penny; and see thou hurt not the oil and the wine
MASSIVE EARTH CHANGES/EARTHQUAKES/VOLCANOES ETC:
EXTRA WORLD – ALTERNATIVE NEWS:
2Chr. 7:13 If I shut up heaven that there be no rain, or if I command the locusts to devour the land, or if I send pestilence among my people;
2Chr. 7:14 If my people, which are called by my name, shall humble themselves, and pray, and seek my face, and turn from their wicked ways; then will I hear from heaven, and will forgive their sin, and will heal their land
CORONAVIRUS NEWS CLIPS:
————————————————-
WORLD – PROPHETIC NEWS ARTICLES PRESENTATION MONDAY 23rd MARCH 2020
MIDDLE EAST AND WORLD WAR LOOMING THE BUILD UP TO PSALM 83  – ISAIAH 17 AND GOG OF MAGOG WARS EZEKIEL 37-38:
THE WHOLE WORLD IS UNSTABLE FINANCIALLY, POLITICALLY, PHYSICALLY, MORALLY, GODLY: – AND BECOMING MORE SO DAILY. (WE ARE IN THE BEGINNING OF SORROWS (MATT 24:8)
THE BIBLE STATES THAT IT WILL ONLY GET WORSE BEFORE THE START OF THE TRIBULATION OF MANKIND – (REVELATION 6)
But before that we have to go through the Birth Pangs, leading up to the Tribulation of Mankind; and I feel that the beginning of Matthew 24 explains that time very well.
Matt. 24:6 And ye shall hear of WARS AND RUMOURS OF WARS: see that ye be not troubled: for all these things must come to pass, but the end is not yet.
Matt. 24:7 FOR NATION SHALL RISE AGAINST NATION, AND KINGDOM AGAINST KINGDOM: and there shall be famines, and pestilences, and earthquakes, in divers places.
————————————————-
GENERAL PROPHETIC NEWS SECTION:
————————————————-
Hysterical Global Reaction By World Governments To Coronavirus Pandemic Looks Exactly Like What Conspiracy Theorists Have Predicted For Years Now
https://www.nowtheendbegins.com/global-reaction-coronavirus-pandemic-prelude-to-coming-new-world-order-end-times-last-days/ – by Geoffrey Grider March 21, 2020
When I look at those headlines rationally and honestly, I do not see a virus pandemic out of control, the numbers no where in the world attest to that. Yes, 13,000 people have died around the world, but so have 93.618 people recovered. If it was truly a pandemic those numbers would be reversed. Use your brain, think! But they don't want use to think and be rational and logical, they want us to be motivated by fear and panic. Why? I think that's a good question.
NOW THE END BEGINS SHARE:
If this massive, global overreaction to the coronavirus pandemic does not end soon, I will be forced to conclude that this entire event is being foist upon us to bring forth the New World Order.
With each passing day, as I watch the leaders of not just America but of every government around the world attempting to handle the coronavirus pandemic, my God-given sense of discernment is screaming at me that something is just not right here. Want to know what the actual, everyday coronavirus headlines look like to me? They look pretty much like what the articles written over the past 20 years from conspiracy theorists look like. Let me explain.
"And Jacob called unto his sons, and said, Gather yourselves together, that I may tell you that which shall befall you in the last days." Genesis 49:1 (KJB)
Remember when globalist Barack Obama was president, the man who proclaimed himself to be a 'citizen of the world'? Remember all those crazy stories about thousands of UN trucks being stockpiled across America, and the tens of thousands of FEMA coffins seen on southern interstates? All the Liberal "fact checkers" shushed away our concerns and told us those things were not true. OK. But think back to those 'crazy days' when we all thought Obama was going to bring in the New World Order, close your eyes and remember. Got the picture in your mind? Good, now open your eyes and look at the headlines about the 2020 coronavirus pandemic:
When I look at those headlines rationally and honestly, I do not see a virus pandemic out of control, the numbers nowhere in the world attest to that. Yes, 13,000 people have died around the world, but so have 93,618 people recovered. If it was truly a pandemic those numbers would be reversed. Use your brain, think! But they don't want use to think and be rational and logical, they want us to be motivated by fear and panic. Why? I think that's a good question.
ARE WE WITNESSING THE RISE OF THE PROPHESIED NEW WORLD ORDER

? LET'S REVIEW.
It's a good question when you consider that no other virus outbreak since 1918 cause this kind of panic. Even when Obama was president, and 1,000 Americans died before he would declare the Swine Flu outbreak a national emergency. 1,000 dead Americans in only 6 months and zero panic. There were no masks, no panic shopping, no run on toilet paper, nothing out of the ordinary at all. But not now. Right now, America has only 297 people dead out of 400,000,000 and we are quarantined to our homes until April. Why?
Alex Jones  of Infowars was deplatformed for talking about exactly the same things that are happening right now. I am no fan of his, we disagree on a whole host of issues, but the things that are happening right now could have been lifted directly from the articles on his site. Again I ask you, why are nearly all the nations of the world acting in concert in this massive, restrictive and draconian overreaction to the coronavirus? Listen to this.
Back on February 17, 1950, a man by the name of James Paul Warburg appeared before the U.S. Senate Committee on Foreign Relations. He was the son of Paul Moritz Warburg, nephew of Felix Warburg and of Jacob Schiff, which poured millions into the Russian Revolution through James' brother Max, banker to the German government, Chairman of the CFR. He said this to the Committee that day:
"We shall have World Government, whether or not we like it. The only question is whether World Government will be achieved by conquest or consent." James Paul Warburg February 17, 1950, during appearance before the U.S. Senate Committee on Foreign Relations.
I submit to you, that if this massive, global overreaction to the coronavirus does not end soon, I will be forced to conclude that this entire event is being foist upon us to bring forth the New World Order. There can be no other reason for all this relentless and unfounded, media-produced panic we are seeing right now. And this has nothing to do with Trump or with any other world leader, it goes so much deeper than that. Let me show you one more seemingly unrelated thing before you go, and I want you to think about this, too.
Right now, the Democratic Party is about to nominate Joe Biden who says the craziest things, gaffes out of control, has obviously cognitive decline issues, not to mention all that scandal with his son Hunter Biden and the slush money he was paid with Burisma in Ukraine and with investments in China. Now, on top of all those things, Joe Biden also does things like this.
Yes, that is Joe Biden with his hand firmly on that baby's penis, and smiling for the camera while he does it, with the full consent of the baby's parents. This is not Photoshop, click on the image and you will see it on Carly Melin's Twitter feed as recorded by the Internet Web Archive before she deleted it when he decided to run for president. What does this disgusting photo have to do with the coronavirus and the New World Order? Plenty.
If we live in a world, in a country, where unbridled, demonic wickedness like what you see in that picture can be flaunted openly, and the man doing can run for president with the full support of the Liberal media, and you can't do anything about it, what makes you think you're smart enough to figure out that we are all being duped into submitting to the New World Order?
Well, that's all I have to say about that, enjoy the quarantine. I hope I am wrong and we all go back to normal soon, but Something is telling me that's not going to happen. Take a look at this video, if your eyes are not open now, they will be after you watch this. Some of the things in it are really way far out…but other things right on the money. Watch and decide.
NOW THE END BEGINS IS YOUR FRONT LINE DEFENCE AGAINST THE RISING TIDE OF DARKNESS IN THE LAST DAYS BEFORE THE RAPTURE OF THE CHURCH
————————————————
AUSTRALIA:
(PM OF AUSTRALIA) ORDERS THOUSANDS OF VENUES TO CLOSE TO HALT CORONAVIRUS SPREAD
https://au.news.yahoo.com/pm-orders-thousands-of-venues-to-close-to-halt-coronavirus…
Licensed clubs, pubs, cinemas, casinos, nightclubs, gyms and sporting venues, restaurants, cafes and places of worship have been ordered to close from midday tomorrow in a bid to halt the spread of the deadly coronavirus.
The government announced the stage 1 restrictions on Sunday night.
Funerals in enclosed spaces can still go ahead, but must adhere to the four-square-metre per person rule.
Shopping centres will remain open, however, restaurants and cafes will offer take away only.
Prime Minister Scott Morrison announced the measures after a meeting with state and territory leaders on Sunday night.
"We now need to take action because we cannot have the confidence as a group of leaders that the social distancing guidelines and rules that we have put in place won't be followed to the level of compliance that we require to flatten the curve and slow the spread and save lives," Mr Morrison said.
'Not remotely ok': PM slams crowds on Bondi Beach
The Prime Minister asked for Australians to remain clam and exercise sensible judgement.
"What we saw at Bondi Beach was not OK. It was not even remotely OK, and that sent a message to the premiers, a message to the chief ministers and me, that not enough Australians are taking that seriously," he said on Sunday.
"I said today we are in a war against the virus, and all Australians are enlisted to do the right thing. We can give instruction, we can enforce them.
"People are told to self isolate for 14 days when they come back. People are told to keep 1.5-metre distance. Venues are told to have an average of four-metres for each person.
"This needs to be observed, otherwise very draconian measures need to be enforced."
View photos
Prime Minister Scott Morrison announced drastic measures to fight the coronavirus on Sunday. Source: AAP
More
Mr Morr

ison said these were significant changes that were enforced "regrettably" as it would impact people who can not act in a way they did before.
"This is what I mean when we all don't do the right thing it has real implications for others," he said.
Prime Minister also stressed these arrangements could remain in place for at least six months.
"If the health situation changes and enables us to reconsider the changes then they can be reconsidered but I don't want anybody to get the impression that these arrangements will be in place for a couple of weeks," he said.
What will stay open?
Supermarkets

Petrol stations

Pharmacies

Convenience stores

Freight and logistics

Home delivery

Banks
WILL SCHOOLS REMAIN OPEN?
"The Commonwealth doesn't make the decisions for them. But it is important that when they do that they are mindful of the impacts and consequences, and particularly for their own health workforce," he said.
Schools across most of the country remain open unless otherwise advised, however ACT schools will close on Tuesday as teachers plan how to keep classes operating during the coronavirus pandemic.
NSW will make a decision about schools closing on Monday.
MAJOR RELATED NEWS CLIP:
RELATED NEWS CLIPS:
————————————————
AUSTRALIA:
'Non-essential' services: what do Australia's latest coronavirus restrictions mean?
The PM wants you to avoid travel that's 'not part of your normal life'. We drill down into the detail
A flight information board showing several cancelled flights at Sydney domestic airport on Friday. On Sunday the prime minister said all 'non-essential' holiday plans – international and interstate – should be postponed. Photograph: James Gourley/AAP
Australia is approaching a nationwide lockdown, akin to those seen overseas, with states and territories closing their borders and enforcing mandatory self-isolation on travellers.
Scott Morrison has told Australians to avoid all "non-essential" travel, in particular interstate travel and longer distances intrastate.
Four jurisdictions – the Northern Territory, South Australia, Western Australia and Tasmania – have effectively closed their borders to outside travel, while the ACT has urged all non-essential travel into surrounding NSW to be postponed.
Quiet, with some defiance, as Bondi Beach succumbs to coronavirus closure
READ MORE:
What does 'non-essential' mean?
Under the national guidelines, travel to school, to workplaces and to shops to buy staples are all considered essential, as is travel on compassionate grounds, or for emergencies. The use of public transport for school or work is also considered essential.
Q&A
How much do children spread coronavirus?
Show Hide
The diverging approaches to school closures may stem from the considerable uncertainty around the extent to which children are playing a role in spreading Covid-19.
Children make up a tiny minority of confirmed cases – fewer than 1% of positive tests in China were children under nine. It is probable that a bigger pool are getting infected but only experiencing mild or no symptoms. Among those who have tested positive, nearly 6% developed very serious illness, according to an assessment of 2,000 patients aged under 18 in Wuhan, with under-fives and babies being most at risk.
A significant unknown is how infectious children are, assuming large numbers are getting infected. Early evidence suggests that around 50% of transmission in the pandemic at large has involved asymptomatic people and children could be among this group.
"It seems most plausible to me that they are being infected but are at low risk of developing disease," said Prof Peter Smith, an epidemiologist at the London School of Hygiene and Tropical Medicine. "We know that for flu, children are important transmitters of infection, which is the basis for the flu vaccination programme directed at children, but we do not know yet how important they are as transmitters of coronavirus. So closing schools would be based on the assumption that they do make an important contribution to transmission."
Rates of various illnesses are seen to rise and fall at the start and end of school terms. School holidays were thought to have led to a plateau in the 2009 swine flu pandemic. Also advised hygiene and social distancing measures, such as hand washing and reduced physical contact, just aren't very effective in a primary school playground setting. So there is the potential for schools to act as a local fountain of infection for the surrounding area.
"Every mother and father knows that when kids go back to school they're going to get hammered by colds and flus and sore throats," said Paul Hunter, professor in medicine at the University of East Anglia.
This uncertain science has to be carefully weighed against the certain disruption and cost of school closures, including taking large numbers of doctors and nurses out of the workplace, and unintended consequences such as grandparents, who are among the most vulnerable, taking on childcare and facing greater exposure.
Essential activities also include healthcare appointments and pharmacy visits.
On Sunday Victoria, NSW and the ACT all said they would be closing down many non-essential services over the following 48 hours, citing petrol stations, supermarkets, banks, pharmacies, freight and logistics and home delivery services among those deemed essential.
That would override previous national definitions of non-essential indoor gatherings of fewer than 100 people (including staff), which included: cinemas and theatres; restaurants, cafes, pubs and clubs; weddings; funerals.
Holiday travel interstate is non-essential. Holiday plans should be abandoned, the prime minister said. People should stay at home.
But the definition of non-essential is dependent on individual circumstance, and the government has urged Australians to consider the health of the community's most vulnerable in deciding whether travel is essential or not.
EXERCISE 'COMMON SENSE'
In his press conference Sunday, the prime minister defined "non-essential travel" as "the sort of travel that would not be normally part of your normal life".
"Going to the shops is something you have to do, get into work, other important tasks you have to do on a daily basis, but I think Australians can exercise their common sense about things they know are not essential and this is again the point I am making to people: we will give you as many rules and as many guidelines as we can but we need you to think carefully about what you are doing and your behaviour and the impact it has on others."
WHAT AUSTRALIA'S $189BN CORONAVIRUS ECONOMIC RESCUE PACKAGE MEANS FOR YO

U
READ MORE:
CANCEL ALL HOLIDAYS
Morrison said all holiday plans – international and interstate – should be postponed.
"[Cancelling non-essential travel] does mean that those holidays that you may have been planning to take interstate over the school holidays are cancelled. It is regrettable and I know the impact it will have on many people in those communities where those holidays were going to take place. These decisions are not taken lightly."
Overseas travel is warned against by the Australian government, which has issued a level 4 advisory – the highest level: "We now advise all Australians: do not travel overseas at this time.
"Regardless of your destination, age or health, our advice is do not travel at this time."
STATE AND TERRITORY RESTRICTIONS
Tasmania was the first state to close its borders. All non-essential travellers to Tasmania will be required to self-isolate for a fortnight.
Mercury (@themercurycomau)
"Our leaders can only go so far to protect us from coronavirus.
It's now up to us to be sensible, considerate and lead the country in being the best Australians we can be and we can do that just by being Tasmanians," writes @JennaCairney1https://t.co/rqpaXVPFAJ pic.twitter.com/g2y9EDLNnk
The Northern Territory, Western Australia and South Australia have also announced border closures.
Coronavirus: the week explained – sign up for our email newsletter
READ MORE:
South Australia will close its borders from 4pm Tuesday, with 12 designated crossing points. Travellers will be required to sign a declaration about their health and willingness to undertake mandatory self-isolation for two weeks.
Western Australia is closing its borders to all travellers from 1.30pm local time on Tuesday. Anyone arriving after that date will have to self-isolate for 14 days. The premier, Mark McGowan, urged prospective interstate visitors to cancel holidays they had booked in WA, "otherwise you're going to be required to self-isolate".
The ACT chief minister, Andrew Barr, said on Sunday the territory could not close its borders (given its small size and being surrounded by NSW), but the ACT had advised that non-essential travel by ACT residents should be suspended.
"The only travel outside of the Canberra region should be for work, for compassionate reasons, and to ensure the essential supplies and services that our region needs. If you travel to the ACT for work or for your essential services, you are considered to be part of the Canberra region. We are urging Canberrans to take a common sense approach to this instruction. And carefully consider whether you need to travel outside of our region for any of these reasons," Barr said.
"This means no holidays on the south coast. This means no weekends in Sydney or Melbourne. Visiting family and friends outside of the Canberra region has to be carefully considered and if it is not essential, do not do it."
————————————————
THINGS TO COME:
https://prophecyupdate.blogspot.com/ – Robert Richardson
The march towards martial law is something that is often ignored by the general public, often labeled as Quackery or something belonging on conspiracy websites. But what's happening in this country is exactly what our founders warned us about, and martial law is something they took very, very seriously.
If you're looking for a definition, then Martial Law basically means using state or national military force to enforce the will of the government on the people.
Under a declaration of martial law, Constitutional freedoms and liberties are suspended, and civilians are no longer entitled to their civil rights. It basically allows the government, or a tyrannical politician, to shred the Constitution and impose its will through military force.
"Those that fail to learn from history, are doomed to repeat it."
– Winston Churchill
The actual words martial law will probably never be used.
The first thing you will likely see is a declaration of a "State of Emergency". This may be done nationally, in cases of war or a large-scale terrorist attacks; or it may happen locally, as witnessed in the wake of Hurricane Katrina.
In August of 2005, New Orleans was declared a disaster area and a state of emergency was declared by the governor. This allowed state officials to order evacuations and forcefully remove residents from their homes, suspend certain laws, confiscate firearms, and suspend the sale of items like liquor, firearms, and ammunition.
In the aftermath of Hurricane Katrina, New Orleans police, the U.S. Marshals office, and the Louisiana National Guard forcibly confiscated over 1,000 legal firearms from law-abiding citizens.
DEPENDING ON THE REASONS BEHIND THE DECLARATION YOU MAY ALSO SEE:
The suspension of the Constitution, probably starting with the first and second amendment.

Confiscation of firearms; it has happened and it will happen again.

Suspension of Habeas corpus: Imprisonment without due process and without a trial.

Travel Restrictions, including road closures and possibly, even quarantine zones.

Mandatory Curfews and Mandatory Identification.

Automatic search and seizures without a warrant.
When Martial Law can be enacted is a pretty touchy subject, largely because our founders never intended the federal government or a standing army be permitted to take such actions. Unfortunately, most people accept these unconstitutional activities and are more than willing to give up their essential liberties in exchange for peace of mind and not having to think for themselves.
This is something Benjamin Franklin warned about when he famously wrote,

"Those who would give up essential Liberty, to purchase a little temporary Safety, deserve neither Liberty nor Safety."
Drones, armored vehicles with high power weapons, tanks, and battlefield helicopters are no longer something that you see on some foreign battlefield; it's now standard operating procedure at police stations throughout the country. Our federal government has poured billions of dollars into militarizing and taking over our country's local police forces, in what can only be described as a domestic military force or standing army meant to enforce federal law.
On September 29, 2006, President George W. Bush signed the John Warner National Defense Authorization Act (NDAA) for Fiscal Year 2007 (H.R. 5122). The law expanded the President's authority to declare Martial Law under revisions to the Insurrection Act and actually allowed the President to take charge of National Guard troops without state governor authorization.
While certain aspects of the bill were rolled back in 2008, President Obama used the 2012 NDAA to further strengthen the Executive offices ability to declare Martial Law and added provisions that would allow military troops to detain U.S. citizens without a trial.
President Obama Forms National Police Task Force; Uses Social unrest as Justification.
In March of 2015, the Obama administration put together a task force that outlined rules for our nation's police.
In his Task Force on 21st-century policing report, he outlined the formation of a National Policing Practices and Accountability Division within the federal government. The report went on to describe how the Department of Homeland Security could be used to "ensure that community policing tactics in state, local, and tribal law enforcement agencies are incorporated into their role in homeland security."
Increasing number of Joint Police/Military Drills are using American Citizens as Theoretical Threats.
From the Jade Helm Military drills that classified Texas and Utah as hostile zones, to National Guard troops in California using crisis actors to portray "right-wing" U.S. citizens in their training exercises, there is a growing number of military-style drills that are portraying American citizens as the perceived threat.
So how likely is Martial Law in the United States? Well, in some form it's already here; unfortunately, most people choose to ignore the reality of the situation. That being said, to see it fully enacted we will likely first see a major crisis – either real or manufactured – something like a large-scale terror attack, war with a rogue nation, or a major pandemic disease outbreak.
————————————————
https://prophecyupdate.blogspot.com/ –
According to new documents and interviews with military experts, the various plans – codenamed Octagon, Freejack and Zodiac – are the underground laws to ensure government continuity. 
In recognition of the equal vulnerability of military forces, the Pentagon has instituted unprecedented restrictions on off-base travel. Last Wednesday it restricted most overseas travel for 60 days, and then on Friday issued supplemental domestic guidance that essentially keeps all uniformed personnel on or near military bases. There are exceptions, including travel that is "mission-essential," the Pentagon says.
Mission essential in this regard applies to the maze of more than a dozen different secret assignments, most of them falling under three larger contingency plans:
CONPLAN 3400, or the military's plan for "homeland defense," if America itself is a battlefield.

CONPLAN 3500, "defense support of civil authorities," where the military assists in an emergency short of armed attack on the nation.

CONPLAN 3600, military operations in the National Capital Region and continuation of government, under which the most-secret plans to support continuity are nested.
All of these plans are the responsibility of U.S. Northern Command (or NORTHCOM), the homeland defense military authority created after 9/11. Air Force General O'Shaughnessy is NORTHCOM's Colorado Springs-based commander.
On February 1, Defense Secretary Mark T. Esper signed orders directing NORTHCOM to execute nationwide pandemic plans. Secretly, he signed Warning Orders (the WARNORD as it's called) alerting NORTHCOM and a host of east coast units to "prepare to deploy" in support of potential extraordinary missions.
Seven secret plans – some highly compartmented – exist to prepare for these extraordinary missions. Three are transportation related, just to move and support the White House and the federal government as it evacuates and operates from alternate sites.
The first is called the Rescue & Evacuation of the Occupants of the Executive Mansion (or RESEM) plan, responsible for protecting President Trump, Vice President Mike Pence, and their families–whether that means moving them at the direction of the Secret Service or, in a catastrophe, digging them out of the rubble of the White House.
The second is called the Joint Emergency Evacuation Plan (or JEEP), and it organizes transportation for the Secretary of Defense and other national security leaders so that they can leave the Washington area. The Atlas Plan is a third, moving non-military leaders – Congressional leadership, the Supreme Court and other important figures – to their emergency relocation sites. Under Atlas, a still- secret bunker would be activated and cordoned, with government operations shifting to Maryland.
————————————————
https://prophecyupdate.blogspot.com/ – M. Catharine Evans
It seems some viral infection pandemics are more equal than others. At least when it comes to burning a vibrant Trump economy to the ground. 
In September 2009, after millions had become infected with the H1N1 influenza and thousands had died, some of whom were young people and children, a relaxed and unalarmed Dr. Anthony Fauci told an interviewer that people just need "to use good judgment."
"Parents should not send their kids to school if they're sick, if you're sick don't go to work … avoid places where there are people who are sick and coughing, now that's a difficult thing to do," he said. "…You can't isolate yourself from the rest of the world for the whole flu season." That's quite a change from the esteemed expert's views on the current virus from China sweeping the world.
It's peculiar that nowhere in the 2009 video does Dr. Fauci suggest that in order to alleviate the stress on hospital supplies we "force, uh, delay,  if not cancel anything that's elective, I mean any medical or surgical procedures that need to be done on an elective basis should not be done."  Dr. Fauci's statement to NBC's Savannah Guthrie on March 20, 2020 and his obvious slip of the tongue using the word "force" reveals just how much influence Dr. Fauci has over our daily lives. To date, hospitals, imaging centers, and outpatient departments across the country have cancelled non-emergent testing and surgical procedures.
Additionally, nowhere in the 2009 interview does Dr. Fauci specifically mention restaurants and bars as hot spots for the transmission of the H1N1 virus as he does in his recent interview with Yahoo News: "When I see crowded bars and crowded restaurants, it is a little bit unnerving," Fauci said. "It's clear that those are the situations that put people very much at risk." Talk about wielding power. Take a look around the country. Local and state officials have heeded Fauci's "unnerving" concern and ordered restaurants to close their dining areas, or adhere to a 10-person limit.  In cities and small towns everywhere, the restaurant industry, which includes owners,  suppliers, chefs, line cooks, waitstaff, and bartenders, has been decimated.
Restaurants and bar owners, along with their employees, are the hardest hit economically by the virus. In my city of Richmond, Virginia, 75% to 80% of restaurant staff have been laid off. One hundred restaurants have closed and those not following Governor Ralph 'Blackface' Northam's 10-person limit have been advised they could lose their business licenses and possibly risk police action if they do not comply. Meanwhile,  Dr. Fauci lamented to Yahoo! News that he is unable to get his usual seven-mile daily run in due to his 19-hour days helping the American people, but he's hopeful "sometime soon we'll get back to some normality where I can exercise the way I like to exercise."  
Lastly, nowhere in the 2009 interview does Fauci use inflammatory, fear-inducing rhetoric, despite the number of H1N1-infected individuals, increased hospitalizations and deaths occurring at that time. Eleven years later, on March 11, 2020, Fauci is gung ho about COVID-19, warning lawmakers at a hearing on Capitol Hill: "Bottom line, it's going to get worse."  Since then, the renowned AIDS epidemiologist has been seen daily at White House press conferences and on cable news shows reiterating this message to the public.
For all of Dr. Fauci's daily appearances and scientific evaluations of the data, questions still abound. For example: Why did Dr. Fauci not sound the alarm in 2009 as urgently as he has done in 2020?  
Why did he not insist we 'force' hospitals to cancel elective tests and surgeries to save room for future infected patients during the H1N1 outbreak? Why did he pointedly target restaurants and bars in his concern for the spread of the coronavirus but not H1N1?  As a specialist in infectious diseases, and as a self-described "man of science," why support the closing of schools, businesses, and home quarantine for one virus and not the other?  
H1N1's duration from April 2009 to April 2010 with 60 million infected and almost 13,000 deaths in the U.S. alone was no less serious than the 2020 coronavirus so why was Dr. Fauci taking a more measured approach in 2009?
The answers may come too late. The economy that was setting records has been broken, at least, and hopefully, temporarily. The working and middle classes, who only a month ago were celebrating the purchase of a new car, a house, a raise, moving out of their parents' home or the promise of a better job are wondering if they can hold on, and some are waking up to the realization their lives have been turned upside down over a virus that is no more deadly than the flu they got last year. 
————————————————
https://prophecyupdate.blogspot.com/ – Greg Hunter
Financial and precious metals expert Egon von Greyerz (EvG) operates the largest private gold vault in the world in Switzerland. More than a year and a half ago, EvG warned here on USAWatchdog.com that "risk is exponential and unmeasurable" because of the estimated two quadrillion of derivatives and debt in the global financial system. He also warned that "at some point, all hell will break loose." Looks like hell has indeed broken loose because of the China virus, and now EvG contends, "The system is bankrupt. . . . The system is broken and bankrupt. 
This did not start now with the Coronavirus. It didn't start in August and September (of 2019) when central banks said we would do everything we can with the Fed QE, repos and the ECB (European Central Bank) QE. . . . This started a long time ago. The system was broken at the beginning of this century. The 2007-2009 crisis was the first signal that the financial system was not functioning. They threw $25 trillion at it in financing and guarantees, etc., but I always said 2007-2009 was a rehearsal. We are now approaching, sadly, the real thing. This is the end of a two to three hundred year cycle. So, we are going to see some extremely difficult times. The Corona virus is a horrible catalyst, but that is all it is. It's not the reason for the problem. The reason for the problem is a broken financial system . . . and now we are starting the final stage of the end of this financial system."
EvG also says the reaction to the China virus is the same worldwide. EvG says, "You are seeing food shops with empty shelves. People are panicking. So, that is the first reaction to the Coronavirus, but they have not realized the big problem is in the financial markets. It is in a system that has no liquidity or money, and it has to print more and more. At some point, people will realize there is no money, and you will have the same reaction. People will be lining up outside of banks or they will go to their ATM machines to get money and, of course, they will have to reduce it. Now, in most countries, there is no cash. So, it is easy for them to shut off the system.  There will absolutely be shortages of cash for people, otherwise, you will have bank runs."
EvG contends, "They have managed to maintain totally false markets with no real price discovery, certainly since 2009, by just flooding the market with so much money. We don't have any real markets. We don't have any real prices. It's all fake. It's all fake because it's all supported by fake money."
EvG also predicts that before it's over, the stock market will be down 90% or more. EvG says, "In 1929, the market crash took 2 ½ years to go down 90%. The bubble is much bigger now, so it could go very, very fast. . . . The risk is at a level now where the world cannot be saved."
————————————————
https://prophecyupdate.blogspot.com/ – Rick Moran
The Justice Department is asking Congress for the power to ask chief judges to detain people indefinitely, without trial, in "emergencies."
DoJ isn't advertising the request. Politico obtained some documents that detail the department's request to Congress.
Documents reviewed by POLITICO detail the department's requests to lawmakers on a host of topics, including the statute of limitations, asylum and the way court hearings are conducted. POLITICO also reviewed and previously  reported on documents seeking the authority to extend deadlines on merger reviews and prosecutions.
A Justice Department spokesperson declined to comment on the documents.
What about habeas corpus?
"Not only would it be a violation of that, but it says 'affecting pre-arrest,'" said Norman L. Reimer, the executive director of the National Association of Criminal Defense Lawyers. "So that means you could be arrested and never brought before a judge until they decide that the emergency or the civil disobedience is over. I find it absolutely terrifying. Especially in a time of emergency, we should be very careful about granting new powers to the government."
Mind you, these would be permanent changes in the law. They won't suddenly go away when the emergency is over.
Reimer said the possibility of chief judges suspending all court rules during an emergency without a clear end in sight was deeply disturbing.
"That is something that should not happen in a democracy," he said.
I think many of us would agree with that. The ancient "liberty vs. security" argument notwithstanding, emergency powers should be wielded with enormous care and should always — always — be temporary. You don't need much of an imagination to see where this could lead.
It's unclear how serious DoJ is about advancing these proposals. The documents may just represent unlikely scenarios that would need to be addressed in a legal way. Perhaps DoJ lawyers don't want to let a crisis go to waste and want to push for these changes while Congress might be open to them.
A privacy organization warns a bill in Congress would violate privacy and security by requiring "every message sent" to be read by government-approved scanning software.
The Electronic Frontier Foundation said the EARN IT bill sponsored by Sens. Lindsey Graham, R-S.C., and Richard Blumenthal, D-Conn., would spell the end of encryption online.
The bill's authors avoided the word "encryption," EFF noted, but they proposed "legislation that enables an all-out assault on encryption."
"It would create a 19-person commission that's completely controlled by the attorney general and law enforcement agencies. And, at the hearing, a vice-president at the National Center for Missing and Exploited Children made it clear what he wants the best practices to be," EFF said.
"NCMEC believes online services should be made to screen their messages for material that NCMEC considers abusive; use screening technology approved by NCMEC and law enforcement; report what they find in the messages to NCMEC; and be held legally responsible for the content of messages sent by others."
The objective appears to be "an Internet where the law required every message sent to be read by government-approved scanning software. Companies that handle such messages wouldn't be allowed to securely encrypt them, or they'd lose legal protections that allow them to operate."
The proposal would provide for a removal of some legal protections, under Section 230 of federal law, for sites that don't follow the "best practices."
That would mean the sites "can be sued into bankruptcy," the report said.
The organization, which advocates for privacy issues and individual control over online data, said the "commission" would be dominated by law enforcement and its allies.
————————————————
https://prophecyupdate.blogspot.com/ –  Tyler Durden
In a sweeping power grab, the Department of Justice has asked Congress for the ability to go directly to chief judges in order to detain people indefinitely without trial during emergencies.
The move is part of a recent push to expand government powers during the coronavirus pandemic, according to Politico, which has reviewed documents that detail the DOJ's requests to lawmakers on this and a host of other topics – including state of limitations, asylum, and how court hearings are conducted.
The move has tapped into a broader fear among civil liberties advocates and Donald Trump's critics — that the president will use a moment of crisis to push for controversial policy changes. Already, he has cited the pandemic as a reason for heightening border restrictions and restricting asylum claims. He has also pushed for further tax cuts as the economy withers, arguing that it would soften the financial blow to Americans. And even without policy changes, Trump has vast emergency powers that he could legally deploy right now to try and slow the coronavirus outbreak. –Politico
The proposed changes have raised concerns over the implications for habeas corpus – the right to appear before a judge and seek release.
"Not only would it be a violation of that, but it says 'affecting pre-arrest," said Normal L. Reimer, who heads up the National Association of Criminal Defense Lawyers. "So that means you could be arrested and never brought before a judge until they decide that the emergency or the civil disobedience is over. I find it absolutely terrifying. Especially in a time of emergency, we should be very careful about granting new powers to the government."
————————————————
https://prophecyupdate.blogspot.com/ – Toi Staff
The unemployment rate in Israel has skyrocketed to 16.5 percent, with over 500,000 people losing their jobs since the start of March, the Employment Service said Sunday.
The unemployment rate was 3.6% in the fourth quarter of last year, according to the Bank of Israel.
Many Israeli businesses have been forced to put their staffs on unpaid leave or lay people off as regulations closing borders and restricting movement have obliterated tourism and service industries, leading to thousands of people per day applying for unemployment benefits.
The head of the Employment Service said Friday that the number of unemployed people in Israel could reach one million if the coronavirus pandemic-prompted layoffs continue.
"If it continues at this rate, we will probably reach one million unemployed, a quarter of the workers in the economy," Rami Grauer told the Ynet news site. "It seems that 20% of those who are currently on unpaid leave will be unemployed at the end of the crisis."
————————————————
PHYSICIAN URGES USE OF CHLOROQUINE AS CV PROPHYLAXIS
https://prophecyupdate.blogspot.com/ – Jim Hoft – Guest post by Dr. Andrew Bostom:
Might/Should this be offered to healthcare workers as a "chronic"/daily regimen while they deal with the covid19 epidemic (analogous to lupus patients who take CQ chronically for anti-inflammatory benefits), or very short term for one high risk exposure to covid19–say a family member suddenly develops the disease, and the rest of the family could be offered high dose short term therapy?
See hypothesis paper of Chang, R.; Sun, W. "Repositioning Chloroquine as Ideal Antiviral Prophylactic against COVID-19 – Time is Now." [Preprint] https://www.preprints.org/manuscript/202003.0279/v1
"Here we reviewed CQ's antiviral mechanisms, its laboratory efficacy activity against COVID-19, as well as CQ's pharmacokinetics in its established use against malaria and autoimmune diseases to recommend safe and potentially efficacious dose regimens for protection against COVID-19: a pre-exposure prophylaxis of 250-500mg daily and post-exposure prophylaxis at 8mg/kg/day for 3 days. We recommend further urgent research on CQ for COVID-19 prevention and urge that the above regimens be investigated in parallel with mass deployment by relevant agencies in attempts to contain the pandemic without unnecessary regulatory delays as benefits far outweigh risks or costs."
————————————————
ADVISOR TO ITALY'S MINISTER OF HEALTH: CV DEATH RATES MAY BE EXAGGERATED
https://prophecyupdate.blogspot.com/ –  Jim Hoft
The Italian government also released the percentage of deaths by age group.
90+ years old: 6% of deaths
80 – 89 years old: 42% of deaths
70 – 79 years old: 35% of deaths
60 – 69 years old: 16% of deaths
On Saturday Professor Walter Ricciardi, scientific adviser to Italy's minister of health, told the Telegraph that the coronavirus mortality rate in Italy may be exaggerated due to the way the country records fatalities.
According to Prof Walter Ricciardi, scientific adviser to Italy's minister of health, the country's mortality rate is far higher due to demographics – the nation has the second oldest population worldwide – and the manner in which hospitals record deaths. 
"The age of our patients in hospitals is substantially older – the median is 67, while in China it was 46," Prof Ricciardi says. "So essentially the age distribution of our patients is squeezed to an older age and this is substantial in increasing the lethality." 
A study in JAMA this week found that almost 40 per cent of infections and 87 per cent of deaths in the country have been in patients over 70 years old.
And according to modelling the majority of this age group are likely to need critical hospital care – including 80 per cent of 80-somethings – putting immense pressure on the health system. 
But Prof Ricciardi added that Italy's death rate may also appear high because of how doctors record fatalities. 
"The way in which we code deaths in our country is very generous in the sense that all the people who die in hospitals with the coronavirus are deemed to be dying of the coronavirus.
"On re-evaluation by the National Institute of Health, only 12 per cent of death certificates have shown a direct causality from coronavirus, while 88 per cent of patients who have died have at least one pre-morbidity – many had two or three," he says. 
Other experts have also expressed scepticism about the available data. Martin McKee, professor of European public health at the London School of Hygiene and Tropical Medicine, says that countries do not yet have a good indication of how many mild infections they have.
If further testing finds more asymptomatic cases spreading undetected, the mortality rate will drop.
———————————————––
https://prophecyupdate.blogspot.com/ –
A strong earthquake shook Croatia and its capital on Sunday, causing widespread damage and panic.
A 15-year-old was reported to be in critical condition and 16 others were injured, authorities said.
The European seismological agency, EMSC, said the earthquake measured 5.3 and struck a wide area north of the capital, Zagreb, at 6.23am (5.23 am Irish time).
The epicentre was 7km (four miles) north of Zagreb at a depth of 10km (six miles).
Many buildings in the city cracked, and walls and rooftops were damaged.
Streets were littered with debris, with concrete slabs falling on cars and chimneys landing in front of entrances.
Inside homes, residents shared photos of belongings falling off shelves, broken bottles and glass.
Croatian media said a 15-year-old died. Officials said there were other injuries, but gave no immediate details.
Photographs from the scene showed mothers dressed in nightgowns hugging their newborn babies in a car park as they evacuated a maternity hospital amid freezing temperatures.
The earthquake struck amid a partial lockdown of the capital because of the spread of the coronavirus.
People were told to avoid public areas, such as parks and public squares, but had no choice as they ran out of their apartments.
Up to five people keeping distance are allowed to be together.
Zagreb's famous cathedral was also damaged, with the top of one of its two spires collapsing. The cathedral was rebuilt after it toppled in the 1880 earthquake.
Power was cut as people ran out of their homes. Several fires were also reported
————————————————
https://prophecyupdate.blogspot.com/ –
A strong earthquake shook Croatia and its capital on Sunday, causing widespread damage and panic. A 15-year-old was reported in critical condition and others were injured, news outlets reported.
The European seismological agency, EMSC, said the earthquake measured 5.3 and struck a wide area north of the capital, Zagreb, at 6:23 a.m. (0523 GMT) Sunday. The epicenter was 7 kilometers (4 miles) north of Zagreb at a depth of 10 kilometers (6 miles).
Many buildings in Zagreb cracked and walls and rooftops were damaged. Downtown streets were littered with debris. Concrete slabs fell on cars and chimneys landed in front of entrances.
Photographs from the scene show mothers dressed in nightgowns hugging their newborn babies in a parking lot as they evacuated a maternity hospital amid freezing temperatures.
Zagreb's iconic cathedral was also damaged with the top of one of its two spires collapsing. The cathedral was rebuilt after it toppled in the 1880 earthquake.
Power was cut as people ran out of their homes. Several fires were also reported. At least two other tremors were recorded later. Residents shared photos of belongings falling off shelves, broken bottles and glass inside homes.