World Events Pointing to the Rapture and the Soon Return of Jesus
——————————————
PLA-Indian clash (Oct 05,2020) Indian Ask US Help to Sent 11 C-130J amid Mission PLA in LAC

PLA-Indian clash, Indian Ask US Help to Sent 11 C-130J amid Mission PLA in LAC The Indian Air Force currently operates 11 Super Hercules aircraft, the numbers reduced after one of the total 12 had crashed in March 2014. According to the press release, the Government of India has requested to buy items and services to extend follow-on support for their fleet of C-130J Super Hercules aircraft from the United States. The agency also said that the proposed sale ensures the previously procured aircraft operates effectively to serve the needs of Indian Air Force, Army and Navy transport requirements, local and international humanitarian assistance, and regional disaster relief. This sale of spares and services will enable the Indian Air Force to sustain a mission-ready status with respect to the C-130J transport.
——————————————
Is Trump In Trouble? I Do Believe He Is…But It's Not Why You Think…
——————————————
Trump's physician gives an update on the president's condition
•

Streamed live on Oct 3, 2020
——————————————
Revelation Study #3 – Making Sense When it Doesn't Make Sense

Revelation Study #3 – Making Sense When it Doesn't Make Sense Pastor Tom Hughes
——————————————
Why Can't People Connect The Dots? – 

Pastor Brandon Holthaus

187K subscribers
Why Can't People Connect The Dots? We see the prophetic signs all around us and yet unbelievers and believers alike cannot or will not see how the world is heading towards the Tribulation period. All the signs and birth pangs are there and yet, unbelievers and believers alike are not able to connect the dots. Why is that? We will discuss the spiritual reasons in this prophecy update; particularly the mystery of lawlessness. 
——————————————
Bible Prophecy Update – October 4th, 2020 – pastor j.d.farag
•

Started streaming 38 minutes ago

220K subscribers
Pastor JD talks about how the world today is increasingly perilous with each passing day, but God, is meaning it for good to bring about the salvation of many in these last days.  Connect with Pastor J.D. Farag on Social Media to stay updated on his latest Bible Prophecy teachings and End Times-related news. 
——————————————
LATEST NEWS CLIPS – ARTICLES (MONDAY 05th OCTOBER)
—————————————————
(THIS IS THE WORLD'S CURRENT TIMELINE)
Matt. 24:6 And ye shall hear of wars and rumours of wars: see that ye be not troubled: for all these things must come to pass, but the end is not yet.
Matt. 24:7 For nation shall rise against nation, and kingdom against kingdom: and there shall be famines, and pestilences, and earthquakes, in divers places.
Matt. 24:8 All these are the beginning of sorrows.
Matt. 24:9 Then shall they deliver you up to be afflicted, and shall kill you: and ye shall be hated of all nations for my name's sake.
Luke 12:40 Be ye therefore ready also: for the Son of man cometh at an hour when ye think not
—————————————–
THIS IS THE WORLD'S VERY NEAR FUTURE:
Matt. 24:21 For then shall be great tribulation, such as was not since the beginning of the world to this time, no, nor ever shall be
—————————————————
WE PREACH THE BLESSED HOPE FOR THE FUTURE IN JESUS CHRIST OUR SAVIOUR
1Cor. 12:3 Wherefore I give you to understand, that no man speaking by the Spirit of God calleth Jesus accursed: AND THAT NO MAN CAN SAY THAT JESUS IS THE LORD, BUT BY THE HOLY GHOST.
"Behold, I come like a thief! Blessed is he who stays awake and keeps his clothes with him, so that he may not go naked and be shamefully exposed."
"And you know what is restraining him now so that he may be revealed in his time. For the mystery of lawlessness is already at work. Only he who now restrains it will do so until he is out of the way."
REV. 14:12
Here Jesus was alluding to the fact that the Doctrine of Eternal Security WILL EXPIRE WITH THE RAPTURE OF THE CHURCH
Luke 12:37 Blessed are those servants, whom the lord when he cometh shall find watching: verily I say unto you, that he shall gird himself, and make them to sit down to meat, and will come forth and serve them
SO WON'T YOU ACCEPT JESUS NOW AND BE REMOVED FROM THAT EVENT  (OF TRIBULATION) AND LIVE FOREVER WITH JESUS IN THE FAMILY OF GOD?
2 "(For he saith, I have heard thee in a time accepted, and in the day of salvation have I succoured thee: behold, now is the accepted time; behold, now is the day of salvation.)" (2nd Corinthians 2:6)
—————————————————
DAILY CHRISTIAN BIBLICAL QUESTIONS AND ANSWERS:
—————————————————-
Destroying All The Nations
https://gracethrufaith.com/ask-a-bible-teacher/destroying-nations/
QUESTION:    Jeremiah 30:1-11 tells us that all the nations among which the Jews have been scattered will be destroyed. Can you expand on this? Does this mean there will be no more USA, Germany, France, Russia, Iran, etc.? I mean, the Jews were scattered all over the world in many nations. Does this mean they will all be no more and how does this happen?
ANSWER:    According to Jeremiah 30:1-11 all these nations will be destroyed during the judgments of the Great Tribulation. This doesn't mean that all the people in these countries will necessarily die, just that the current national entities will cease to exist as such.
The Bible doesn't provide much detail about Millennial life on Earth, but in what it does provide only Israel, Assyria, and Egypt are mentioned by name (Isaiah 19:24-25). Zechariah 14:19 does say that all the nations that fail to send delegations to the annual feast of Tabernacles will be punished. This gives us a hint that there will be other nations besides these three but they are not mentioned by name.
More On Destroying The Nations
https://gracethrufaith.com/ask-a-bible-teacher/more-on-destroying-nations/
QUESTION:    Re: Is The USA In Biblical Prophecy? After reading this, I had a question about the Jeremiah 30:11 prophecy. Revelation talks about the nations in several places. The mention of the nations in chapters 21:24/26 and 22:2 are the last ones recorded. The nations are very much present here, so I am wondering if this speaks of times during The Millennium only? How does Jeremiah's prophecy fit in with the nations being destroyed? Does this happen someplace before Revelation 21:1?
ANSWER:    Jeremiah 30:4-11 concerns a period called "the Time of Jacob's Trouble", as indicated in verse 7. It's an Old Testament name for the Great Tribulation, during which the nations will be destroyed. After the second coming the Lord will gather all the people who will have survived the Great Tribulation together for judgment. Believers, who He calls sheep, will be welcomed into the Millennial Kingdom on earth. Unbelievers, called goats, will be sent away to eternal punishment (Matt. 25:31-46).
Believing Jews will live in Israel during the Millennium and believing Gentiles will repopulate the nations destroyed during the Great Tribulation. These are the people being referenced in Rev. 21-22.
Still More On Destroying The Nations
https://gracethrufaith.com/ask-a-bible-teacher/still-more-on-destroying-the-nations/
QUESTION:    In Jeremiah 30:11 it says in the end times, God will completely destroy every nation among which His people have been scattered. We here in South Africa have many Jews, some which are good friends. Why would God completely destroy our nation, where the Jews have found peace and success, and goodwill amongst many of us? As Christians, we love our Jewish brothers and sisters. Why then, punish so severely – for that matter, any country who became a refuge to the Jews? I know that it probably will be after the rapture, so why worry, but – your opinion please.
ANSWER:    Remember, all believers from every country will be taken in the rapture before the End Times judgments, never to return to Earth. Paul said our citizenship is in Heaven (Phil 3:20).
Only unbelievers will be left behind and Rev. 13:4-8 say they will all worship Satan and the anti-Christ. The leaders of all national governments will line up with the anti-Christ in a world wide effort to wipe out all the Jews. I think the leaders of every nation with a Jewish population will be responsible for eliminating the Jew among them.
Oddly enough, the one exception named in the Bible is Jordan (Daniel 11:41) where believing Jews will find refuge during the Great Tribulation (Rev. 12:14). Your country (and mine) will soon be much different from the way they are now.
Destroying All The Nations. Follow Up
https://gracethrufaith.com/ask-a-bible-teacher/destroying-nations-follow/
QUESTION:    Re: "Destroying All The Nations" According to the Scriptures you listed, I was wondering if the nations mentioned in Revelation 21:24 ("And the nations of them which are saved…") and Revelation 22:1 might be newly-created ones, names and all. And, they would be "governed" by those in The Body of Christ that have been given charge over them during the Millennium. Or is that the heritage of Israel only?
ANSWER:    The Greek word translated "nations" in Rev. 21:24 and Rev. 22:1 is "ethnos". It can mean anything from a multitude to a specific people group and is most often translated "Gentiles". Rev. 21:24 makes mention of the "kings of the Earth" but we know from Zechariah 14:9 that Jesus will be the King of the whole Earth when He returns. Therefore any national or local governments would be subordinate to Him. We also believe the Church will reign with the Lord on Earth (Rev. 5:10). But beyond that the Bible doesn't reveal how these things will convert into daily practice. We'll have to wait and see.
—————————————————-
NEWS CLIPS/ARTICLES OBTAINED FROM MANY SOURCES – INCLUDING

Tracking bible prophecy.org
Rapture Ready News
Prophecyupdate.Com
Main News Channels
End Times Headlines
Prophecyupdateblogspot.com
Stevequayle.com
Gracethrufaith.com
Nowtheendbegins.com
Other Christian Sites
(CLICK ON) LATEST DAILY NEWS CLIPS:
ISRAEL NEWS:
I AM GOING TO MAKE JERUSALEM A CUP THAT SENDS ALL THE SURROUNDING PEOPLES REELING … Zech. 12:2
God is in control, and He told the nations the consequences of dividing the Promised Land and declaring peace and safety on their own terms (Joel 3:1-2; I Thess. 5:3)
WORLD TERRORISM – WARS
GENERAL WORLD NEWS:
GENERAL WORLD CORONAVIRUS NEWS:
WORLD FINANCE:
1Tim. 6:10 For the love of money is the root of all evil: which while some coveted after, they have erred from the faith, and pierced themselves through with many sorrows
MASSIVE EARTH CHANGES/EARTHQUAKES/VOLCANOES ETC:
2Chr. 7:13 If I shut up heaven that there be no rain, or if I command the locusts to devour the land, or if I send pestilence among my people;
2Chr. 7:14 If my people, which are called by my name, shall humble themselves, and pray, and seek my face, and turn from their wicked ways; then will I hear from heaven, and will forgive their sin, and will heal their land
CHRISTIAN AND RELIGIOUS WORLD NEWS:
Matt. 24:9 Then shall they deliver you up to be afflicted, and shall kill you: and ye shall be hated of all nations for my name's sake.
Matt. 24:10 And then shall many be offended, and shall betray one another, and shall hate one another
EXTRA WORLD – ALTERNATIVE NEWS:
Please keep in mind that this collection of News Articles is mainly concerning America, but also take note that what happens in America will also "Dramatically" affect Australia and the rest of the World "Massively".
—————————————————-
WORLD – PROPHETIC NEWS ARTICLES PRESENTATION (MONDAY 05th OCTOBER 2020)
MIDDLE EAST AND WORLD WAR LOOMING THE BUILD UP TO PSALM 83  – ISAIAH 17 AND GOG OF MAGOG WARS EZEKIEL 37-38:
THE WHOLE WORLD IS UNSTABLE FINANCIALLY, POLITICALLY, PHYSICALLY, MORALLY, GODLY: – AND BECOMING MORE SO DAILY. (WE ARE IN THE BEGINNING OF SORROWS (MATT 24:8)
THE BIBLE STATES THAT IT WILL ONLY GET WORSE BEFORE THE START OF THE TRIBULATION OF MANKIND – (REVELATION 6)
But before that we have to go through the Birth Pangs, leading up to the Tribulation of Mankind; and I feel that the beginning of Matthew 24 explains that time very well. We are currently in the Birth Pangs (Even though Matthew 24: is directed at the Jewish Nation, it still reflects Biblical Prophecy for the whole World at this time):
Matt. 24:6 And ye shall hear of WARS AND RUMOURS OF WARS: see that ye be not troubled: for all these things must come to pass, but the end is not yet.
Matt. 24:7 FOR NATION SHALL RISE AGAINST NATION, AND KINGDOM AGAINST KINGDOM: and there shall be famines, and pestilences, and earthquakes, in divers places.
—————————————————-
GENERAL PROPHETIC NEWS SECTION:
—————————————————–
AUSTRALIA TO DISCUSS CRITICAL SUPPLY CHAINS WITH JAPAN, INDIA, AND US, AS CHINA RELATIONSHIP FRAYS
Beijing is worried about what the so-called Quad could become and has previously labelled the group 'an anti-China frontline'
When Australia's foreign minister, Marise Payne, travels to Tokyo next week to "deepen ties with like-minded partners" Japan, India and the United States, she is sure to be swapping notes with her counterparts on how each country is handling tensions with China.
Experts say the high-level meeting of the "Quad" won't do anything to ease Australia's current diplomatic turbulence with Beijing, but they see it as an important signalling exercise: foreign ministers from four of the Indo-Pacific region's maritime democracies coordinating their policies and standing together in the face of common challenges.
The agenda for the meeting in Tokyo on Tuesday will include how to support the region's health and economic recovery from the coronavirus pandemic, improve the resilience of international supply chains, and push back against state-backed disinformation. Australia wants the discussion to take into account particularly sensitive sectors such as critical minerals and technology.
It's the second time over the past few months that Payne has travelled overseas for a major diplomatic engagement, the earlier one being the Ausmin talks in Washington in late July. Like last time, Payne and her accompanying officials will isolate for two weeks upon their return to Australia.
Dr Lavina Lee, a senior lecturer in international relations at Macquarie University, said the holding of the meeting just over a year since the first foreign ministers-level meeting of the Quad on the sidelines of the United Nations general assembly "suggests that none of the four countries is backing away from closer collaboration on shared interests despite Chinese protests about 'exclusive cliques'".
"The Chinese are clearly worried about what the Quad could lead to in the future," she said.
"The Australian government has, I think rightly, decided that the best approach is to defend our national interests, and to work with allies and partners in doing so, and that China will get used to it. The worst thing to do would be to back-track, which would imply that Australia can be coerced and that its resolve is weakening."
Last month, China's vice foreign minister, Luo Zhaohui, described the Quad as "an anti-China frontline" or "mini-Nato" which reflected America's "cold war mentality".
In a statement announcing her travel, Payne did not mention China directly but said the meeting came at an important time because "our shared interests are under unprecedented pressure, including as the region responds to Covid-19".
"We are committed to working together, and with all countries in the region, to chart a road to recovery in a way that helps all countries reinforce their sovereignty and resilience."
Payne characterised the visit as "an opportunity to advance Australia's interests, deepen ties with like-minded partners, and reaffirm our shared commitment to promoting a stable, inclusive and prosperous region as we work towards Covid-19 recovery".
After Tuesday's Quad meeting, Payne will also have one-on-one meetings with the Japanese foreign minister, Toshimitsu Motegi, the US secretary of state, Mike Pompeo, and India's external affairs minister, Subrahmanyam Jaishankar. The three visiting ministers are also due to meet with Japan's new prime minister, Yoshihide Suga. On the way back to Australia, Payne will make a stop in Singapore to meet with her counterpart.
She said the group would discuss ways to strengthen cooperation aimed at supporting regional responses to the health and economic dimensions of the pandemic. This would include talks on vaccines, quality infrastructure investment and supply chains.
The comments allude to developing alternatives to Xi Jinping's signature Belt and Road Initiative – which is focused on financing infrastructure projects around the globe – and to build up supply chains that are not so heavily dependent on China.
It comes amid separate discussions by the trade ministers of Australia, India and Japan to launch an initiative to strengthen supply chains – but those negotiations are still at a preliminary stage.
Peter Jennings from the Australian Strategic Policy Institute said he expected the issue of how to deal with China would be "the number one talking point" at the Quad meeting.
"It's about getting more confident that the democracies are aligning their policies – not necessarily making them identical," he said.
"China has only itself to thank, frankly. Regardless of how else it's presented, China is the thing that is bringing these four democracies together more closely and quickly."
Prof Rory Medcalf, head of the Australian National University's national security college, said while China was one of the big reasons for the four countries to meet, it shouldn't be seen purely through an anti-China lens.
He said the Quad also provided an avenue for Australia, India and Japan to act together in seeking to engage and moderate the US in the region.
"It's also three of America's friends talking to America in unison to try to encourage greater engagement and stability – and that's actually in China's interest."
Medcalf, who has written an essay about the Quad for the forthcoming edition of the Australian Foreign Affairs journal, said the the move reflected a trend toward "minilateralism" – self-selecting friends and partners to act in areas of common interest and capability.
He said the Tokyo meeting was part of building a long-term partnership. "We're at the early stages of a 10-year journey," Medcalf said.
The Quad grouping, formally known as the Security Quadrilateral Dialogue, has its origins in the aftermath of the 2004 Boxing Day Tsunami, when the navies of the US, Japan, India and Australia worked together to deliver humanitarian relief.
Officials held their first Quad meeting on the sidelines of an Asean event in 2007 – the same year Shinzo Abe, Japan's then prime minister, called for a "broader Asia" partnership based on intensifying cooperation between Tokyo and New Delhi. But it lost steam for several reasons and the then-Rudd government in Australia declared it would not pursue another such meeting.
The Quad has gained momentum again over the past few years, however, with regular talks among officials and now increasing signs of potentially annual meetings among foreign ministers.
Lee, from Macquarie University, said while the meeting "certainly doesn't help tensions between Australia and China", she did not see it "in and of itself as a reason for further economic coercion against Australia" following recent trade actions against barley, red meat and wine.
Dr John Lee, senior fellow at the University of Sydney's United States Studies Centre and a former adviser to Julie Bishop, said the fact the ministers were meeting in person during the pandemic was highly significant.
"This is a reflection of the seriousness with which the Quad is treated which involves the four most forward-leaning countries when it comes to countering certain Chinese activities in the region," he said.
"It is also an indication that recent Chinese actions against India, such as the deadly skirmish earlier in June, have caused India to place unprecedented emphasis on the Quad."
Asked whether Australia should be worried about China's reaction given the ongoing bilateral tensions, he said: "China has already taken a coercive turn against Australia over other issues. Pursuing the Quad is one response to that behaviour by China, as it has been for India. There is also safety in numbers."
NEWS CLIP

:
————————————————-
https://www.reuters.com/article/us-armenia-azerbaijan-putin-macron-idUSKBN26L3SB
PARIS (Reuters) – French President Emmanuel Macron accused Turkey on Thursday of sending Syrian jihadists to fight in the Nagorno-Karabakh conflict, a move that he said changed the situation.
Turkey, a close ally of Muslim Azerbaijan, has denied sending mercenaries to take part in the fighting.
"We now have information which indicates that Syrian fighters from jihadist groups have (transited) through Gaziantep (southeastern Turkey) to reach the Nagorno-Karabakh theatre of operations," Macron told reporters on arrival at an EU summit in Brussels. "It is a very serious new fact, which changes the situation".
Fighting broke out last week in breakaway Nagorno-Karabakh – part of Azerbaijan but run by its mostly ethnic Armenian inhabitants – and has reached its most serious level since a war in the 1990s.
Earlier on Thursday, France, Russia and the United States called for an immediate ceasefire. The three countries are co-chairs of the Organization for Security and Co-operation's (OSCE) Minsk Group, set up in 1992 to mediate a peaceful resolution over the disputed enclave.
Macron's office said in a statement he had discussed the issue as part of efforts to reach a ceasefire with Russian President Vladimir Putin during a telephone call.
"They also shared their concern regarding the sending of Syrian mercenaries by Turkey to Nagorno-Karabakh," it said.
Neither Macron or the French presidency provided evidence to support the accusation about the mercenaries and the Kremlin made no mention of the accusation.
Macron, who has been in a war of words with Turkish President Tayyep Erdogan for months over issues ranging from Syria to Libya and the Eastern Mediterranean, said on Wednesday Ankara was acting in a "warlike" manner.
The Russian foreign ministry said on Wednesday Syrian and Libyan fighters from illegal armed groups were being sent to Nagorno-Karabakh.
Russia has a military base in Armenia and considers it to be a strategic ally. France's population includes about 600,000 people of Armenian origin.
Armenia's ambassador to Moscow said on Monday that Turkey had sent about 4,000 fighters from northern Syria to Azerbaijan and that they were fighting there, an assertion denied by an aide to Azerbaijan's President Ilham Aliyev and the Turkish government.
Two fighters, from Turkish-backed rebel groups in areas of northern Syria under Turkish control, told Reuters on Monday they were deploying to Azerbaijan in coordination with Ankara.
————————————————-
https://prophecyupdate.blogspot.com/ – 

Khaled Abu Toameh
On September 21, Palestinian Authority President Mahmoud Abbas phoned Turkish President Recep Tayyip Erdogan and requested that Turkey send Turkish observers to monitor Palestinian elections, if and when they are held.
The phone call came as Turkey hosted a meeting between Abbas's ruling Fatah faction and the Iran-backed Hamas movement. At the meeting, the Fatah and Hamas reportedly agreed to hold long overdue elections for the PA presidency and parliament, the Palestine Legislative Council (PLC).
Abbas's request surprised many Palestinians and Arabs, especially in the wake of charges that Erdogan had forged the 2018 presidential and parliamentary elections in Turkey. Shortly after the voting ended, thousands of Twitter users launched a hashtag called #Erdogan_forged_election, accusing him of rigging the elections.
This was not the first time that Erdogan has been accused of election fraud. In 2014, Turkey's opposition accused Erdogan's party of rigging the country's local elections.
What we are witnessing is an Arab autocrat (Abbas) seeking the help of a Muslim autocrat (Erdogan) in holding "free and fair" elections. Abbas, it seems, is confident that Erdogan's observers would rubber-stamp the results of any Palestinian election to ensure that the PA president emerges victorious.
The 85-year-old Abbas, currently in the 15th year of his four-year-term in office, appears to be an admirer of Erdogan's authoritarian rule. While Erdogan is seeking to resurrect the Ottoman Empire and assume the role of Sultan (ruler of a Muslim realm), Abbas is searching for ways to hold onto power until his last day.
Erdogan apparently wants to expand his influence in the Middle East by meddling in the affairs of the Palestinians after already involving himself in conflicts in Libya and Syria. Now he has a chance to use the Palestinian elections to try to bring his Hamas friends to power after getting rid of Abbas.
Abbas, who has no intention of competing with Erdogan for the title of Sultan, wants to maintain his status as president-for-life of the Palestinians. Abbas is hoping that Erdogan will assist him in achieving his goal.
In January 2005, Abbas was elected president of the Palestinian Authority. The next presidential election was supposed to take place in January 2009, but a dispute that erupted between Fatah and Hamas has so far prevented the Palestinians from holding presidential and parliamentary elections. The last Palestinian parliamentary election was held in January 2006, when Hamas won most of the Palestine Legislative Council seats.
A year later, Hamas staged a violent coup in the Gaza Strip, overthrowing Abbas's PA and seizing full control of the coastal enclave, home to nearly two million Palestinians. Since then, the Palestinians have been left without a parliament due to the split between the PA-controlled West Bank and the Hamas-ruled Gaza Strip.
Several attempts by Egypt and other Arab countries to resolve the Fatah-Hamas rift over the past 12 years have failed, leaving the Palestinians with two separate mini-states: one in the West Bank, the other in the Gaza Strip.
Abbas, in the past 11 years, has more than once expressed his desire to end the conflict with Hamas and pave the way for holding the long overdue elections. Such statements have often been ridiculed by his critics.
"Palestinian elections are merely a lie we've been hearing for years and never see happening on the ground," noted several social media users on Twitter. One posted a video that included various statements by Abbas in which he talks about holding new elections.
Commenting on Abbas's request that Turkey monitor the Palestinian elections, Egyptian social media user Ahmed Maka wrote:
"Did you know that the Palestinian Authority president called on Turkey to monitor the Palestinian elections, despite the fact that Turkey itself rigged the local elections [in Turkey], according to the testimony of international observers?"
Erdogan's renewed interest in the Palestinian issue might be seen in the context of his embrace of the Muslim Brotherhood and its affiliates, including Hamas. If Erdogan is going to send Turkish observers to monitor the Palestinian elections, it is because he would like to help his friends in Hamas win the vote.
A report by the Century Foundation on the Turkish government's ties to the Muslim Brotherhood estimated that 20,000 Egyptian Muslim Brotherhood members live on Turkish soil. Recently, another report revealed that Turkey has given passports to a dozen members of Hamas in Istanbul.
Erdogan evidently cares about Hamas more than Abbas does. The Turkish leader would certainly like to see Palestinians hold new elections — and he is prepared to provide all the help needed. By inviting Turkey to monitor the elections, Abbas is playing into the hands of Erdogan and Hamas. Abbas is advancing Turkey's mission of replacing his regime with a Muslim Brotherhood-led government.
————————————————-
https://prophecyupdate.blogspot.com/ – Alan E. Weston
[This is a brief article that is worth lingering on and contemplating. The point is, during the birth of Jesus, times for Israel were really hard, living under Roman occupation. However for those who knew the prophecies about Jesus coming were excited and that excitement overshadowed all else. For those unfamiliar with the birth of Jesus and/or the significance of that event were only focused on the brutality of Roman rule. Like today. For those of us familiar with today's prophecy and its significance, these are exciting times. For those unfamiliar with the array of prophecy and its significance, these are very scary ominous times. History repeats. Again.]
"It was the best of times, it was the worst of times." These famous words penned by Charles Dickens opens his novel, A Tale of Two Cities, in which he addresses the major themes of duality, revolution, and resurrection in Paris and London during the late 18th century. These words could easily be applied as well to today's modern world where the global scale of current events causes this to take on even more portentous meaning. Just as in Dickens novel, the stark dichotomy depends on one's point of view.
When seen through the proper perspective it is a blessing to be living in the most exciting period of human history, the conclusion of the age of the Church of Jesus Christ. The Church was birthed on the Day of Pentecost in Jerusalem about two thousand years ago. And, it will come to an end soon on the Day of the Rapture. There are very few other past events that could equal this for its pure drama, anticipation and emotional exhilaration.
One such occasion might be the time of the birth of Jesus Christ in Bethlehem. The excitement surrounding this event was recorded in the gospels, right? No, not really. There were untold numbers of people living in Israel at the time, but there isn't much excitement to be found. However, there were two groups who were greatly impacted.
One of the groups were the shepherds to which the angel of the Lord appeared announcing the Savior's birth. Remember, shepherds were not exactly the pillars of Jewish society. Yet, they were so excited that they recklessly left their flocks behind and ran into town to see this thing that the Lord made known to them. Another group consisting of two deeply spiritual individuals, Simeon and Anna, were very excited to see the new born Jesus. When Joseph and Mary took him to the temple in Jerusalem to present Him to the Lord, Simeon held Jesus in his arms and said that he could now die in peace. Anna immediately started evangelizing everyone else. For all of these people it was the best of times.
The remaining population of Israel continued to live their lives under Roman oppression. For these people it was the worst of times. The difference between them can be summed up in one word, awareness. God's revelation to the deplorable shepherds and His fulfillment to the spiritually waiting Simeon and Anna caused them to understand the times and be excited and fulfilled. For everyone else it was business as usual.
These same two groups exist today. There are those who are unaware of what's really going on, angry and fearful of the lawlessness and deceptions and wishing for things to go back to normal. For them it is the worst of times. Then there are those of us who are aware and rightly understand the times we are living in, seeing the spiritual battle being waged right in front of their eyes and anticipating our glorious future. For us it is the best of times.
————————————————-
https://prophecyupdate.blogspot.com/ – Sarah Corriher
Shawn Myers was sentenced to one year in prison for nothing more than holding a party on his own property. He was arrested for violating an unconstitutional executive order, which was created by Maryland's Governor, who is the state's de facto Emperor. After all, they can't let that virus win, which is apparently spread through the exercise of civil liberties.
————————————————-
7 REASONS AMERICA IS PINPOINTED IN BIBLE PROPHECY
https://endtimeheadlines.org/2020/10/7-reasons-america-is-pinpointed-in-bible-prophecy/ – Oct 3, 2020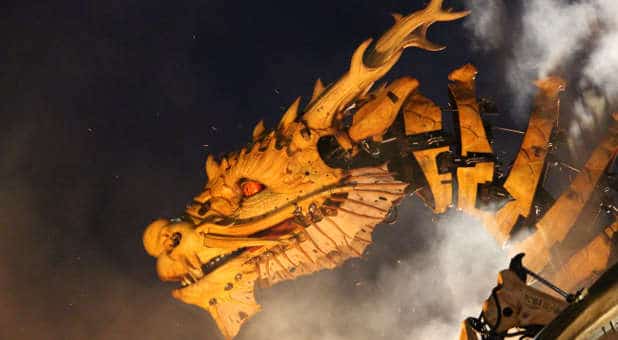 (OPINION) Charisma – As the entire world breathlessly awaits the outcome of the upcoming U.S. election, the question I wish to propose isn't, "Who will win, Trump or Biden?" But rather, does America itself have a place in end-time biblical prophecy? In spite of America's massive problems, political divisions, and rising social unrest, what happens in Washington D.C. affects the globe.
Even in the midst of this coronavirus pandemic, the United States of America yet remains as the world's sole superpower. But is the most powerful nation on earth mentioned in the Bible at all? Many prophecy teachers state emphatically, "The U.S. isn't there."
They may pinpoint Russia, China, Israel, Iraq, or Iran as major end-time players, but not the United States. After 40 years of studying eschatology, I want to suggest the possibility that America is the exact power specified in this mysterious verse in Revelation 13:11: "Then I saw another beast coming up out of the earth, and he had two horns like a lamb and spoke like a dragon." First, it is helpful to identify that the term "beast" translates to a "great nation."
The proof is in the book of Daniel, chapter 7, which clearly parallels Revelation 13. Both Daniel 7 and Revelation 13 refer to beasts, ten horns, a boastful mouth speaking great things, and battles against God's saints. Daniel 7 describes four great beasts: a lion, a bear, a leopard, and a dragon-like creature.
An angelic interpreter confirmed: "The fourth beast shall be the fourth kingdom on earth" (Daniel 7:23). So we can nail this down: According to Daniel 7:23, a "beast" in Bible prophecy isn't a computer or super-evil bad guy, but a mighty kingdom or nation. That's what the angel said.
Historically, 98% of reputable Christian Bible commentaries have interpreted Daniel 7's four beasts to represent the ancient nations of Babylon, Persia, Greece, and Rome. But let's go back to Revelation 13:11: "I saw another beast coming out of the earth." READ MORE:
————————————————-
PROPHECY TEACHER WARNS COMING BLOOD MOON COULD BE HARBINGER OF WAR
https://endtimeheadlines.org/2020/06/prophecy-teacher-warns-coming-blood-moon-could-be-harbinger-of-war/ – Jun 15, 2020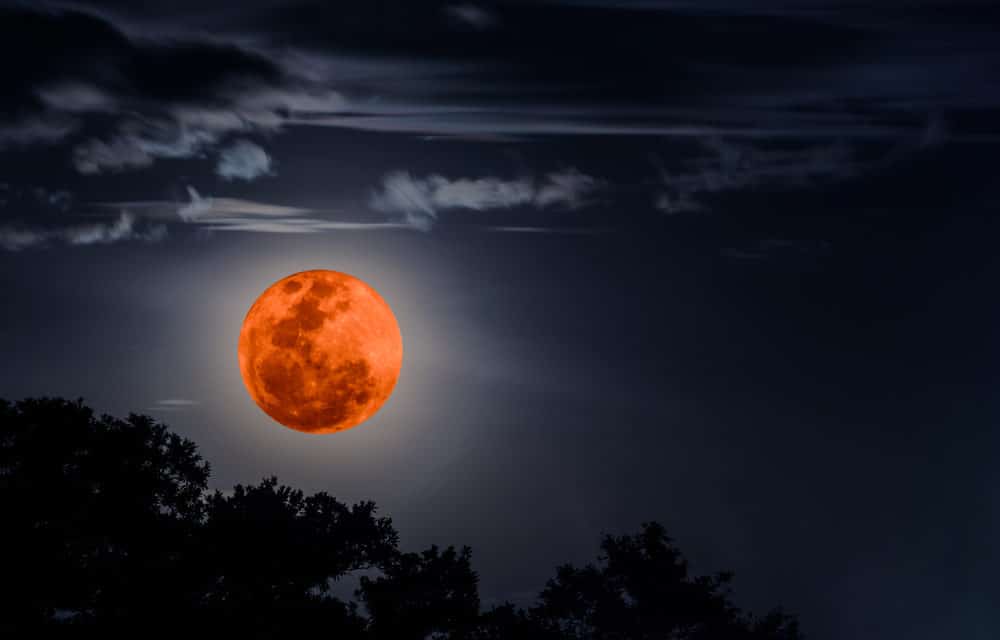 (OPINION) ETH – According to Express, Conspiracy theorists, and niche, Christian groups believe that biblical prophecy is unfolding before our eyes with coronavirus sweeping across the globe, locust swarms invading the MidEast, and Solar and Lunar eclipses appearing in the skies.
According to one Bible prophecy teacher and Pastor Paul Begley, from Indiana, is one of these voices that are sounding the alarm. Begley speaking to an online audience through his YouTube channel, announced this week the Middle East stands on the brink of war.
The pastor fueled his claims to Blood Moon prophecies and the passage found in Psalms 83. Begley stated: "Are you serious? Guys, we are on the brink of war in the Middle East. We are literally on the brink of war. "The United States has just now sent a ton of F-35 fighter jets to the Middle East, due to the fact of this July 1 deadline now, where Israel is talking about taking the Jordan Valley and annexing it.
"It's not going over well with the Palestinians, it's not at all going over well with the Iranians. "Let me just tell you right now guys, this is getting very, very serious." Pastor Begley, who is also the host of "The Coming Apocalypse" evangelist TV show, connected the US move to passages in the Bible suggesting there has been a build-up of tensions in the region for some time now, with country's like Russia, Syria, and Turkey all being involved.
He said: "Let me just say quickly right now, this thing is coming to a head and this could be Psalms 83." On the brink of a Blood Moon, just before a deep, deep ring of fire eclipse over the Middle East for six hours, coming up next weekend on June 21." This particular passage in Psalms deals with a future invasion of Israel by neighboring countries bent on her destruction.
According to pastor Begley, many people are not aware of the biblical woes that await the Middle East. Psalms 83 reads:
"O God, do not keep silent; be not quiet, O God, be not still. "See how your enemies are astir, how your foes rear their heads. "With cunning, they conspire against your people; they plot against those you cherish. "'Come,' they say, 'let us destroy them as a nation, that the name of Israel be remembered no more'."
——————————————–
ARE WE ENTERING "THE ERA OF HYBRIDS"? A MAJORITY NOW SUPPORT HUMAN-ANIMAL EMBRYOS
https://endtimeheadlines.org/2020/10/are-we-entering-the-era-of-hybrids-a-majority-now-support-human-animal-embryos/ – Oct 3, 2020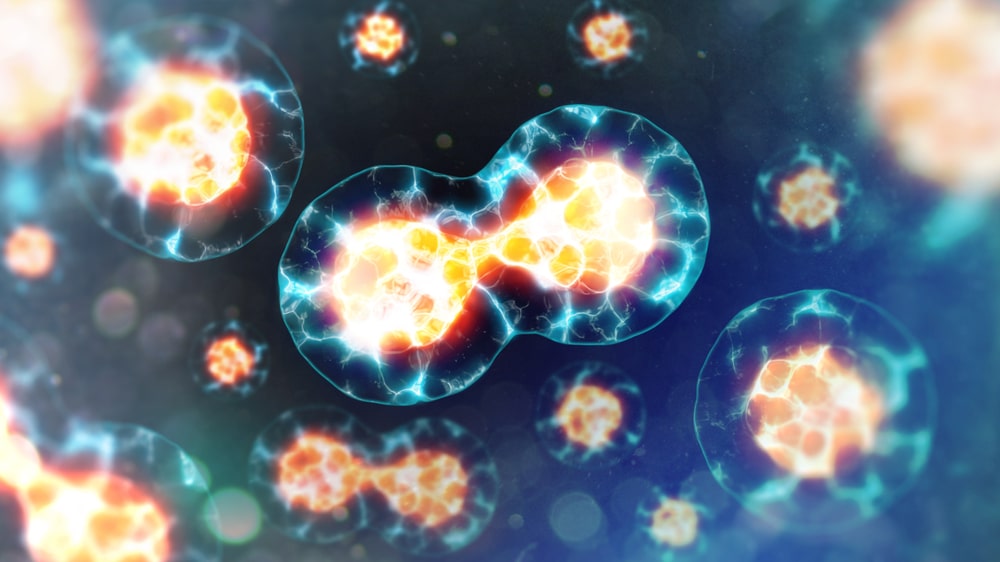 (ETH) – A new study has revealed that nearly 60 percent of those surveyed in the US felt comfortable using animals to grow human organs from induced pluripotent stem cells.
This process is also known as "Human-animal chimeric embryos" or organisms that are created using cells from two or more species that have the potential to change how researchers study disease and generate organs and tissues for human transplants. The hopes are to one day in the future use this procedure to make it possible for someone that has been diagnosed with pancreatic cancer to have their stem cells injected into a modified swine embryo lacking its own pancreas so it can then grow the human organ for donation.
Human-animal chimeric embryos (HACEs) have already reportedly been created using human cells that have been injected into pigs, sheep, mice, rats, and monkeys, However, none of these procedures has been carried out in the US as there is a lot of opposition to the very idea of it being carried out in the US.
What happens, for example, if scientists were to grow a human brain in an animal, blurring the line between species? According to the report from TheScientist: "In response to ethical, social, and legal concerns, the National Institutes of Health (NIH) issued a moratorium on funding for HACE research in 2015 pending the development of a new set of regulatory guidelines.
While research continues in other countries—and even in the US, through collaborations with foreign researchers and private funding—the NIH has yet to reverse its decision, despite previous announcements that it would do so." Scientists have discovered recently that one of the main findings was that there seems to be very broad support,
even broader than in the Japanese public, for the different steps of HACE research. Support was 59 percent, so a strong majority, support all three steps, including the returning of the organ into a human. Therefore, it appears that the US is becoming more acceptable to these types of gene-editing procedures in the future.
————————————————-
After Years Of Allowing Muslims To Create A 'Parallel Society' In France, Emmanuel Macron Now Understands That Biological Jihad Is A Real Thing
https://www.nowtheendbegins.com/france-islamic-separatism-emmanuel-macron-biological-jihad-muslims-islam/ – by Geoffrey Grider October 3, 2020
France has the largest Muslim population in Western Europe with up to 5 million members, and Islam is the country's No. 2 religion. Macron has coined the term "separatism" to describe the underworld that thrives in some neighbourhoods around France where Muslims with a radical vision of their religion take control of the local population to inculcate their beliefs.
 NOW THE END BEGINS SHARE:
President Emmanuel Macron, trying to rid France of what authorities call a "parallel society" of radical Muslims thriving outside the values of the nation, laid out a series of measures on Friday in a proposed law that would disrupt the education, finances and other means of indoctrination of the vulnerable. Welcome to Biological Jihad.
Now The End Begins came into being right around the time that Barack Hussein Obama became the 44th president of the United States in 2009. That time for me was a crash course on the dangers of something called 'biological jihad', the method in which Muslims enter into a host nation to set up shop and start producing babies with the idea of establishing a Muslim nation within their host nation's borders. In 2020, French President Emmanuel Macron has woken to the fact that biological jihad is not hate speech, but an enemy invasion.
"And he will be a wild man; his hand will be against every man, and every man's hand against him; and he shall dwell in the presence of all his brethren. And Hagar bare Abram a son: and Abram called his son's name, which Hagar bare, Ishmael." Genesis 16:12,15 (KJB)
When I first started to write about biological jihad, I was bashed by Liberals for inciting 'xenophobic hatred' of Muslims, but what I wrote about was not hate speech, but a somber warning to America and any other country that allows Muslims to enter their borders without assimilating into the culture and society of the host nation. It is a well-known and established fact that Muslims as a whole never assimilate, but instead work to create a separate Muslim nations whose loyalty is only to themselves. England thought they were being oh-so open minded and diverse, but the jokes on them as London now is filled with Muslim "no-go zones" and soon the entire city will be run according to Islamic principles.
Biological Jihad is much more dangerous than jihadi terrorists blowing people up because there is no sense of urgency to do something about it like there is with the terror attacks of Muslim jihad. So the problem silently continues to grow until, just one or two generations later, and you find yourself living side by side with a people group larger than your own, and that would be no problem except for one thing. Muslims don't assimilate, so when they get larger then you, they vote themselves into office and, all of a sudden, sharia law courts start popping up everywhere.
By that point, the damage is done, and nothing short of staging a revolution to win back your own country will work. Europe has now reached that point, and Emmanuel Macron is terrified. They should all be terrified, they have lost a war they didn't ever acknowledge was being waged, and now it's almost over. Watch the video at the bottom of this article on biological jihad, it's about years old, and specifically points out that France would be hit the hardest. And so it is. Too bad they didn't listen when we warned them it was coming, and now it's here.
Macron to Target Islamist 'Separatism' in France
FROM BREITBART NEWS: Macron has coined the term "separatism" to describe the underworld that thrives in some neighborhoods around France where Muslims with a radical vision of their religion take control of the local population to inculcate their beliefs.
Chaque mois des préfets ferment des écoles illégales, souvent administrées par des extrémistes religieux.
Dès la rentrée 2021, l'instruction à l'école sera obligatoire pour tous dès 3 ans, l'instruction à domicile étant strictement limitée, notamment aux impératifs de santé.
— Emmanuel Macron (@EmmanuelMacron) October 2, 2020
Macron stressed in a speech that stigmatizing French Muslims would be falling into a "trap" laid by radicals. He blamed France itself for organizing the "ghettoization" of a population that could easily fall prey to the preaching of those whose goal is to substitute their laws for those of the nation and reiterated that secularism is the "cement" of France. He spoke in Les Mureaux, a working-class town west of Paris, after meeting with the mayor, Francois Garay, who is largely credited with building projects that help bring the Muslim population into the mainstream. He said that 70 people from the region of Les Yvelines, where the town is located, travelled to Syria and Iraq.
"In a few days, you can see radical Islamists…take control of associations running mosques and all their finances. That won't happen again," the French president said.
Macron gave his speech while a trial is underway in Paris over the deadly January 2015 attacks on satirical newspaper Charlie Hebdo and a kosher supermarket by French-born Islamic extremists. Last week, a man from Pakistan stabbed two people near Charlie Hebdo's former offices in anger over its publication of caricatures of the Prophet Muhammad. Macron noted both cases.
The president laid out a five-point plan aimed at upending the world that lets those who promote a radical brand of Islam thrive, notably via associations or home schools that steep members and students in radical ideology.
France has the largest Muslim population in Western Europe with up to 5 million members, and Islam is the country's No. 2 religion.
The proposed bill, which would go to parliament early next year, would require all children from the age of 3 to attend French schools, and allow distance learning only for medical reasons. Associations, which receive state funding, would be

made accountable for their spending, their sometimes invisible leaders and be forced to reimburse misused funds.
Macron called France's schools "the heart of secularism where children become citizens." Authorities contend that the vector for inculcating Muslims with an extremist ideology was once the mosque but, today, the main vector is schools.
The proposed measures nevertheless address mosques, which Macron said are sometimes subject to hostile takeovers, as well as imams to keep houses of prayer and preachers out of the control of people who use religion for their own ends.

READ MORE

:
How Muslim Demographics And Biological Jihad Are Changing The Face Of Europe Forever
It's called Biological Jihad, and when fully implemented will result in a bloodless takeover of Europe by Muslims and Islam. More than a decade ago historian Bernard Lewis warned that if current migration trends continue, Europe will be Islamic by the end of the 21st century. Germany's political elites are at the vanguard of making that prediction come true.
 NOW THE END BEGINS IS YOUR FRONT LINE DEFENSE AGAINST THE RISING TIDE OF DARKNESS IN THE LAST DAYS BEFORE THE RAPTURE OF THE CHURCH
————————————————-
42,000-foot plumes of ash. 143-mph firenadoes. 1,500-degree heat. These wildfires are a new kind of hell on earth, and scientists are racing to learn its rules.
By the time California's 2018 fire season was over, it had burned more than 1.6 million acres to become the most destructive on record — a title it maintained for slightly less than 20 months, when it was overtaken not by the 2020 fire season but by a mere four weeks in late summer 2020, during which an estimated 3 million acres burned.
But that's not the truly worrisome part. In making sense of Western wildfires, total acres burned are far less important than the increasingly capricious violence of our most extreme blazes. It is as if we've crossed some threshold of climate and fire fuel into an era of uncontrollable conflagrations.
"Not only is the size and severity increasing, but the nature of fire is changing," says David Saah, director of Pyregence, a group of fire-science labs and researchers collaborating on the problem.
Still more concerning, given the trend toward fires dramatically more catastrophic than anything we've yet seen: The physics of large-scale wildfires remain so poorly understood that fire-modeling software is often effectively powerless to predict where they will next occur, much less how they will unfold once they do. If there is any good news, it is that, as Saah puts it, "the science for a lot of this stuff is under way."
————————————————-
https://prophecyupdate.blogspot.com/ – Pete Garcia
The great industrial and technological achievements of mankind over the past two centuries were all hailed as our great achievements and upward mobility: global travel, global communications, and the development of information technologies. These were meant to make our lives easier. Instead, they have complicated our lives. Complicated geopolitics. Compounded the threats we face on a daily basis.
The same technology that was supposed to make our lives better will one day enslave humanity. 
It is interesting to me that we are now living through the greatest prophetic convergences of events in 2,000 years; yet, the Church Age is also culminating at the same moment information is being weaponized at a terrifying rate. The effect is you would hardly notice our proximity to the end, given the silence of most pulpits. I wonder if the deception Jesus warned us about repeatedly in His Olivet Discourse was not just deception by commission, but by omission as well.
As the world is coming to the end of our present dispensation, it is in the process of tearing itself apart politically and ideologically. It is only natural for believers to want the country they live in to turn back to God. We are seeing calls for revival, repentance, and a return to prayer. While those things, in and of themselves, it is, however, not how things will turn out. This is not about my pessimism, nor dispensational doom and gloom theology, but a predetermined end for how the Bible says the world will turn out.
– Enoch said they would be filled with the ungodly preserved for destruction. (Jude 1:14-15)
– Jeremiah was told that this would be a time called "Jacob's Trouble," in which God would destroy all the nations of the earth and discipline Israel. (Jeremiah 30:7-11)
– Daniel was told they would be fearful times, with people full of knowledge, traveling back and forth across the earth. (Dan. 7:7, 12:1, 4)
– Zechariah was shown how the world would become infatuated with dividing Israel at a cost of their own destruction. (Zech. 12:2)
– Jesus warned about it saying deception would be rampant, and this time will culminate in the worst period of human history ever. (Matt. 24)
– The Apostle Paul called them perilous times, where many would depart from the faith. (2 Tim. 3)
– The Apostle Peter said they would be filled with scoffers and people walking after their own lusts (2 Peter 3)
– Jude compared the ancient apostates and perverts, to the ones who would come in the last days. (Jude 1:12-15)
– The Apostle John said the spirit of antichrist was already at work in the world and was shown how it would be amplified into the physical coming of Satan's chosen man in the final week of years. (1 John 2:18, Revelation 6:1-2, 13)
While we, the Church, should actively pray for repentance as a nation and for revival, we should be discouraged neither by our efforts nor by the results. Revival and repentance are never mainstays in our world. They are temporary endeavours because the unregenerate human heart is incurably wicked (Jer. 17:9). It is not that God is not listening, for many in the world are still coming to saving faith. It is because God is even now, in the process, of giving people over to their sins and delusions. The wicked are hardening their hearts because of the mercy of God, not for lack of it. God did not delay the flood because of a lack of converts. He gave ample warning through Enoch, Methuselah, and Noah.
The Holy Spirit filled Church (the body of Christ) is the restraining force of evil on the planet. Denominations are not the Restrainers, but the body of believers whom through the Holy Spirit works to fulfil God's plan, is the restraint, holding back evil, wholesale.
As the power and authority of the true church diminishes, darkness has begun to creep back over the land. That is not to say the forces of evil (principalities and powers) have not wrought evil and wickedness upon this earth, because clearly, they have. However, the fervent prayers of a righteous man (men and women), availeth much (James 5:16). We have been able to effectively, keep evil at bay from completely taking over this planet.
Thus, our time has become increasingly dark and heavy. Spiritual oppression and alienation are at an all-time high for believers. However, you are not alone. As Ambassadors of Christ, we have to remember, we are not here to change the policies of this fallen planet. We cannot; that is not the role of ambassadors. That would be like trying to fix minor plumbing issues on the Titanic after it has already struck the iceberg and is listing to one side.
This ship is going down, and we do not have the means to fix it, nor is it in the plan of God to repair Satan's busted ship. Imagine the Titanic, having struck the iceberg, but is now disabled, sinking, and now, in the path of a massive Category 5 hurricane. That is what is coming.
As Ambassadors of Christ, we are here as representatives of our Heavenly Father and His Kingdom. We are here to bring as many people WITH us in the upcoming rescue operation from planet earth. However, God has both the power and ability to hold back the winds of the coming storm, until His perfect timing. He will not declare war on this planet until He has removed His ambassadors from enemy territory first.
Because you have kept My command to persevere, I also will keep you from the hour of trial which shall come upon the whole world, to test those who dwell on the earth. Behold, I am coming quickly! Hold fast what you have, that no one may take your crown. He who overcomes, I will make him a pillar in the temple of My God, and he shall go out no more. I will write on him the name of My God and the name of the city of My God, the New Jerusalem, which comes down out of heaven from My God. And I will write on him My new name.
"He who has an ear, let him hear what the Spirit says to the churches." – Revelation 3:10-13
————————————————
JESUS CHRIST RETURN FOR HIS CHURCH IS "IMMINENT"
Matt. 7:27 And the rain descended, and the floods came, and the winds blew, and beat upon that house; and it fell: and great was the fall of it.
Matt. 24:38 For as in the days that were before the flood they were eating and drinking, marrying and giving in marriage, until the day that Noe entered into the ark,
Matt. 24:39 And knew not until the flood came, and took them all away; so shall also the coming of the Son of man be
———————————————-
DON'T WAIT FOR THE LAST MINUTE
We are currently in the "Birth Pangs" pending the coming "7 year TRIBULATION" period, where all the Nations on Earth will be subject to God's Wrath on an "UNGODLY" World. The Rapture of Jesus Christ Church is "TOTALLY" imminent; And what will follow after that will be massively more devastating that we are seeing right now (Read

Revelation Ch 6 – 22

) God is trying to get everyone's attention to the coming Judgments; He does not want "ANYONE" to perish, but all to come to repentance. He loves us, but will not stand idly by and watch the World, (His Creation) turn to sin and debauchery). We are currently living in a fallen "Satanic" World where "EVIL", is totally accepted, "and God and his Love for his Church": is being exponentially rejected. The time has come when God HAS TO intervene, and he is (The prophetic word listed in his Word the Bible is being fulfilled exponentially).
———————————————–
THE NEW WORLD ORDER:
ONE WORLD GOVERNMENT – ONE WORLD ECONOMIC SYSTEM – ONE WORLD RELIGION
Dan. 9:27 And he shall confirm the covenant with many for one week: and in the midst of the week he shall cause the sacrifice and the oblation to cease, and for the overspreading of abominations he shall make it desolate, even until the consummation, and that determined shall be poured upon the desolate
Dan. 7:24 And the ten horns out of this kingdom are ten kings that shall arise: and another shall rise after them; and he shall be diverse from the first, and he shall subdue three kings
Rev. 17:12 And the ten horns which thou sawest are ten kings, which have received no kingdom as yet; but receive power as kings one hour with the beast