Bible Prophecy Update-Nov.14 2020
—————————————–
Bible Prophecy Update-Nov.14 2020
—————————————–
WW3 fears (Nov 16,2020) US Soldier with NATO testing fire German Patriot Missile Near Greece

WW3 fears, US Soldier with NATO testing-fire German Patriot Missile Near Greece The US soldiers are operating German Patriot missile systems in Greece alongside three allied nations as part of a two-week exercise focused on defending NATO's eastern flank. About 250 troops from the U.S., Germany, Greece and the Netherlands are taking part in the air defense operations at NATO's firing range on the Greek island of Crete, military officials said. "This type of training ensures that U.S. (air and missile defense) forces and NATO forces are integrated, able to operate together and ready to respond to any threat from all directions," Col. Bruce Bredlow, 10th Army Air and Missile Defense Command's deputy commander, said in a statement Thursday as training got underway.
—————————————–
Bible Prophecy Update – November 15th, 2020 – PASTOR J.D.FARAG.
•

Streamed live 112 minutes ago

229K subscribers
 

Pastor JD poses several "What if…" questions concerning our reaction to the ongoing battle over the presidential election results. Subscribe to Pastor JD's new prophecy website at

http://jdfarag.org
—————————————–
The Book of Daniel: 7:15-28 – The Final Countdown

188K subscribers
The Book of Daniel:

7:15

-28 – The Final Countdown Pastor Barry Stagner teaching from Daniel

7:15

-28 Pastor Barry Stagner
—————————————–
Book of Exodus – 8:16-32 – Disregarding Warnings Brings Unannounced Consequences

188K subscribers
Book of Exodus –

8:16

-32 – Disregarding Warnings Brings Unannounced Consequences Pastor Brandon Holthaus If you would like to be added to our text alerts, please click here and complete your contact information.

https://rockharborchurchca.ccbchurch

…. I am Pastor Brandon Holthaus,
—————————————–

Signs of the End Times Pastor Tim Buck Visit our website:

https://fotet.org

All the signs of the last days are converging at the same time. Bible Prophecy is happening right before our eyes and like birth pains, the predicted events are happening more frequently and more intently. Never, in the history throughout the world have so many forces, including economic, scientific, techno-logic, ecologic, cultural, geopolitical, moral, spiritual and religion, converged together to bring this world that's already teetering over the edge into the abyss, to a point of no return. Jesus said when you see all these signs happening, know that I am near, even at the door.
—————————————————
LATEST NEWS CLIPS – ARTICLES PRESENTATION (MONDAY 16th NOVEMBER 2020)
—————————————————
(THIS IS THE WORLD'S CURRENT TIMELINE)
Matt. 24:6 And ye shall hear of wars and rumors of wars: see that ye be not troubled: for all these things must come to pass, but the end is not yet.
Matt. 24:7 For nation shall rise against nation, and kingdom against kingdom: and there shall be famines, and pestilences, and earthquakes, in divers places.
Matt. 24:8 All these are the beginning of sorrows.
Matt. 24:9 Then shall they deliver you up to be afflicted and shall kill you: and ye shall be hated of all nations for my name's sake.
Luke 12:40 Be ye therefore ready also: for the Son of man cometh at an hour when ye think not
—————————————–
THIS IS THE WORLD'S VERY NEAR FUTURE:
Matt. 24:21 For then shall be great tribulation, such as was not since the beginning of the world to this time, no, nor ever shall be
—————————————————
WE PREACH THE BLESSED HOPE FOR THE FUTURE IN JESUS CHRIST OUR SAVIOUR
1Cor. 12:3 Wherefore I give you to understand, that no man speaking by the Spirit of God calleth Jesus accursed: AND THAT NO MAN CAN SAY THAT JESUS IS THE LORD, BUT BY THE HOLY GHOST.
"Behold, I come like a thief! Blessed is he who stays awake and keeps his clothes with him, so that he may not go naked and be shamefully exposed."
"And you know what is restraining him now so that he may be revealed in his time. For the mystery of lawlessness is already at work. Only he who now restrains it will do so until he is out of the way."
REV. 14:12
Here Jesus was alluding to the fact that the Doctrine of Eternal Security WILL EXPIRE WITH THE RAPTURE OF THE CHURCH
Luke 12:37 Blessed are those servants, whom the lord when he cometh shall find watching: verily I say unto you, that he shall gird himself, and make them to sit down to meat, and will come forth and serve them
SO WON'T YOU ACCEPT JESUS NOW AND BE REMOVED FROM THAT EVENT  (OF TRIBULATION) AND LIVE FOREVER WITH JESUS IN THE FAMILY OF GOD?
2 "(For he saith, I have heard thee in a time accepted, and in the day of salvation have I succoured thee: behold, now is the accepted time; behold, now is the day of salvation.)" (2nd Corinthians 2:6)
—————————————————
DAILY CHRISTIAN BIBLICAL QUESTIONS AND ANSWERS:
—————————————————
The Sequence Of Events In Rev. 20-22
https://gracethrufaith.com/end-times-prophecy/sequence-of-events-in-rev-2022/
A Bible Study by Jack Kelley
In this study, I'd like to take another look at Revelation 20-22 specifically for the purpose of clarifying the sequence of events that are contained therein. This won't be a verse by verse study, but will focus on what I believe to be the way John wanted us to understand what he was telling us.
Let me begin by stating once again my belief that the book of Revelation is laid out chronologically for the most part. But there are places where John followed a particular scene to its conclusion and then back tracked to pick up the story where he left off. A good example of this concerns the account of the two witnesses. Their entire 1260 day ministry was compressed into 11 verses between the 6th and 7th trumpet judgments (Rev. 11:3-13) and yet it will actually span most of the Great Tribulation.
Many of us were taught that Rev. 20 gives us a brief look at the Millennium before describing eternity in Rev. 21 and the first part of Rev. 22. From the questions I get, it appears that lots of people still believe that's what these three chapters are saying. But that can't be correct and here's why.
Revelation 20
In Rev. 20:1-6, John clearly had the millennium in view. First, he described the binding and imprisonment of Satan for 1,000 years. (This is where we get the name "Millennium". It comes from the Latin phrase "mille annum" which means 1,000 years.) Then he briefly mentioned the stage being set for the judgments the Lord will oversee at the Second Coming. These judgments are explained in Matt. 24:45-25:46 and will determine who among the tribulation survivors will enter the Millennial Kingdom on Earth, and who will not. At that time, thrones will be set up on which the disciples will sit in judgment of Israel (Matt. 19:28).
The martyrs from the Great Tribulation will be resurrected and according to Daniel 12:1-2 Old Testament believers will return to life then as well.
Then, in Rev. 20:7-10 John abruptly fast forwarded to the end of the millennium to describe Satan's ultimate disposition. He told us that Satan will be released after 1,000 years to deceive the nations into attacking Jerusalem one final time. Gathering up an enormous army from people born during the time of his imprisonment, he will lead them in a march against God's people and the city He loves. But before they can attack, God will send fire from heaven to devour them all. Satan will be thrown into the lake of fire to be tormented day and night forever.
To complete the chapter, John stayed at the end of the millennium for one more event. In Rev. 20:11-15 he explained the Great White throne judgment of the unsaved from all ages and gave us a better description of the second death that he had briefly mentioned in Rev. 20:6. He said the second death consists of being thrown into the lake of fire.
REVELATION 21
Rev. 21:1 says, "Then I saw a new heaven and a new earth, for the first heaven and the first earth had passed away, and there was no longer any sea."
This verse has often been interpreted as referring to the destruction of heaven and earth, to be replaced by something entirely new at the outset of eternity. But like many of the verses in the book of Revelation this one is a direct quote from the Old Testament, specifically Isaiah 65:17, where the context is Israel's Kingdom Age, aka the millennium.
Therefore, I think this is the first of several clues that tell us John was actually talking about the renewal or restoration of all things, referred to by Jesus in Matt. 19:28, by Peter in Acts 3:21, and by Paul in Romans 8:19-21. This is when the earth will be returned to the condition it was in after God created it, but before sin corrupted it. They placed the timing of the renewal at the 2nd Coming.
When combined, these clues will lead us to the conclusion that in Rev. 21:1 John was taking us back to the beginning of the Millennium to pick up where he left off in Rev. 20:6. So the quote from Isaiah 65:17 is our first clue. Now let's take a look at the others.
The second clue is the arrival of the New Jerusalem, which John saw coming down out of heaven, prepared as a bride (Rev. 21:2). This doesn't mean the New Jerusalem is the bride, as some of us were taught. It means like it is with a bride on her wedding day, no effort will be spared to make the city as beautiful and radiant as possible for its descent out of heaven.
After a description that shows it to be far too big to actually be located on earth, John indicates that the only people who can enter the city are those whose names are written in the Lamb's Book of Life (Rev. 21:27); in other words, the Church. The New Jerusalem contains the mansions Jesus spoke of in His Father's house. It's what He's spent the last 2,000 years preparing for us, and it's where we'll go after the rapture (John 14:2-3) to be hidden away during the time of God's Wrath (Isaiah 26:20-21, 1 Thes. 1:10, Rev. 3:10).
Matt. 24:29 tells us that immediately after the end of the Great Tribulation, the sun will go dark and the moon will not give its light. I don't believe this is temporary because there's no mention of either ever being restored. In fact Rev. 21:23 tells us the New Jerusalem will not need the sun or the moon because the glory of God illuminates it and the Lamb is its lamp. Furthermore, Rev. 21:24 says the New Jerusalem will be the source of light for the nations of earth. Therefore, the new Jerusalem has to be present during the Millennium to replace the sun and moon.
The third clue is in Rev. 21:27. It explains that while the glory and honor of the nations will be brought into the New Jerusalem, nothing impure can ever enter it. Nor can anyone who does what is shameful or deceitful. This is the biggest clue of all that John was talking about the millennium and not eternity. In eternity everything and everyone will be pure, but in the millennium there will still be sinful people and impure things on earth. None of them will be permitted to enter the home of the church.
THIS ARTICLE IS CONTINUED AT THE END OF THIS NEWS REPORT:
—————————————————-
NEWS CLIPS/ARTICLES OBTAINED FROM MANY SOURCES – INCLUDING

Tracking bible prophecy.org
Rapture Ready News
Prophecyupdate.Com
Main News Channels
End Times Headlines
Prophecyupdateblogspot.com
Stevequayle.com
Gracethrufaith.com
Nowtheendbegins.com
Other Christian Sites
(CLICK ON) LATEST DAILY NEWS CLIPS:
ISRAEL NEWS:
THE MIDDLE EAST PEACE PLAN IS "ANTI GOD" – (GOD WILL NOT ALLOW JERUSALEM TO BE DIVIDED).
ZECHARIAH 12:2-3
Zech. 12:2 Behold, I will make Jerusalem a cup of trembling unto all the people round about, when they shall be in the siege both against Judah and against Jerusalem.
Zech. 12:3 And in that day will I make Jerusalem a burdensome stone for all people: all that burden themselves with it shall be cut in pieces, though all the people of the earth be gathered together against it
I AM GOING TO MAKE JERUSALEM A CUP THAT SENDS ALL THE SURROUNDING PEOPLES REELING … Zech. 12:2
God is in control, and He told the nations the consequences of dividing the Promised Land and declaring peace and safety on their own terms (Joel 3:1-2; I Thess. 5:3)
WORLD TERRORISM – WARS
GENERAL WORLD NEWS:
GENERAL WORLD CORONAVIRUS NEWS:
MASSIVE EARTH CHANGES/EARTHQUAKES/VOLCANOES ETC:
2Chr. 7:13 If I shut up heaven that there be no rain, or if I command the locusts to devour the land, or if I send pestilence among my people;
2Chr. 7:14 If my people, which are called by my name, shall humble themselves, and pray, and seek my face, and turn from their wicked ways; then will I hear from heaven, and will forgive their sin, and will heal their land
CHRISTIAN AND RELIGIOUS WORLD NEWS:
Matt. 24:9 Then shall they deliver you up to be afflicted, and shall kill you: and ye shall be hated of all nations for my name's sake.
Matt. 24:10 And then shall many be offended, and shall betray one another, and shall hate one another
EXTRA WORLD – ALTERNATIVE NEWS:
Please keep in mind that this collection of News Articles is mainly concerning America, but also take note that what happens in America will also "Dramatically" affect Australia and the rest of the World "Massively".
—————————————————-
WORLD – PROPHETIC NEWS ARTICLES PRESENTATION  (MONDAY 16th NOVEMBER 2020)
—————————————————-
MIDDLE EAST AND WORLD WAR LOOMING THE BUILD UP TO PSALM 83  – ISAIAH 17 AND GOG OF MAGOG WARS EZEKIEL 37-38:
THE WHOLE WORLD IS UNSTABLE FINANCIALLY, POLITICALLY, PHYSICALLY, MORALLY, GODLY: – AND BECOMING MORE SO DAILY. (WE ARE IN THE BEGINNING OF SORROWS (MATT 24:8)
THE BIBLE STATES THAT IT WILL ONLY GET WORSE BEFORE THE START OF THE TRIBULATION OF MANKIND – (REVELATION 6)
But before that we have to go through the Birth Pangs, leading up to the Tribulation of Mankind; and I feel that the beginning of Matthew 24 explains that time very well. We are currently in the Birth Pangs (Even though Matthew 24: is directed at the Jewish Nation, it still reflects Biblical Prophecy for the whole World at this time):
Matt. 24:6 And ye shall hear of WARS AND RUMOURS OF WARS: see that ye be not troubled: for all these things must come to pass, but the end is not yet.
Matt. 24:7 FOR NATION SHALL RISE AGAINST NATION, AND KINGDOM AGAINST KINGDOM: and there shall be famines, and pestilences, and earthquakes, in divers places.
—————————————————-
GENERAL PROPHETIC NEWS SECTION:
—————————————————–
RED ALERT! AMERICA'S LAST CHANCE: THE PRESIDENT MUST IMMEDIATELY DECLARE THE INSURRECTION ACT AND SEIZE CONTROL OF ALL VOTE COUNTING
Submitted by Dave Hodges on Sunday, November 15, 2020 – 15:20.
America has been invaded by enemies both foreign and domestic. This article is the modern day equivalent to the Thomas Paine's Common Sense demand to stand up to our invaders and repulse them from our nation.
The election results, the cheating results have become the line in the sand in America. There are two positions to consider:
The Left will resume rioting, looting and murder if the recounts begin to turn away from Biden to Trump. There is nothing the Left will not do to overthrow out Constitutional Republic. They have employed machines that are in question. By the way, the servers have been seized by the US Military! Republican poll watchers were prevented from doing their job. Ballots for Biden were  accepted after legal deadlines. In Pennsylvania, court orders to toss late, or unconfirmed ballots are being ignored. Incomplete ballots are still be filled out 10 days after the election.
In Arizona, 14,000+ ballots must be tossed because the identity and citizenship of the voters cannot be confirmed. Gov. Ducey, a Democrat in drag, and the criminal, Maricopa County Recorder, Adrian "Sharpie" Fontes, both refuse to follow the law. Biden leads in Arizona by only 12,000 votes. This event is an election changer. We will be exposing Fontes in a later article. The entire Republican machine in AZ is criminal. AZ Secretary of State, Katie Hobbs, is blocking legitimate attempts to have a recount in which the threshold has been met. Four days ago, she referred to Trump as a Nazi in a tweet.
Democratic Sheriff, Paul Penzone, threatened to arrest all conservatives who were voicing objections to the fraud of Fontes and colleagues, with arrests. None of the participants broke any law. However, this was the same sheriff who allowed BLM and Antifa to burn down primarily minority businesses last spring with impunity. The governor, "conflict of interest Doug Ducey" is on the board of T-GEN. T-Gen is partnered with the largest testing agent in Arizona (Sonoran Quest Labs) and with the vaccine industry.
A stroke of Governor Conflict of interest moves billions of dollars. Trump is not in favor of mandatory vaccines. This position would impact anyone with an official relationship with T-Gen. Ladies and Gentlemen. I have just informed you of why Arizona is being stolen from Trump. In a future article, we will reveal what State Senator Farnsworth has tried to warn up about with Republican officials tied to child-sex-trafficking and then he was threatened with murder for speaking out against state-sponsored child sex trafficking by CPS. 
I tell the AZ story in detail because of what is going on all across the country. Pennsylvania, Michigan, Wisconsin, Georgia, California, Kamala Harris, Nancy Pelosi, Virginia et all officials have all run interference for child-sex-trafficking. Trump is their enemy as he has relentlessly opposed such activities by the criminal Left. Along with cartel affiliation, it child sex trafficking is quickly becoming the dominant and emerging theme in this election, along with opposing anyone who is not on board with mandatory vaccines, which Trump is not! 
Do you remember when Pelosi and Clinton told Biden not to concede for any reason. They knew the voting machines would help them. They know ballot stuffing would be rigged to take away any lead Trump might have in the wee hours of the morning, which is exactly what just happened. Her is the recollection of what Pelosi and Clinton said to Biden as reported in the mainstream media. 
The CSS is calling on Trump to never concede until each and every vote cast in the 2020 election is verified. We do not care how long it takes. Hell can freeze over before we should let the Left commit a coup against every law-abiding America. 
VIDEO:
————————————————-
https://prophecyupdate.blogspot.com/ – Jim Hoft 
Trump Attorney Sidney Powell went on with Maria Bartiromo on Sunday Morning Futures this morning.
During her interview Powell called for CIA Director Gina Haspel to be FIRED IMMEDIATELY.

Powell said Haspel and the CIA must have known the Dominion voting systems had serious flaws.
But Haspel and the CIA did nothing.
Sidney Powell: It's really an insidious, corrupt system and I can't tell you how livid I am at our government for not paying attention to complaints, even brought by Democrats… No one in our government has paid any attention to it which makes me wonder if the CIA has used it for its own benefit in different places. And why Gina Haspel is still there in the CIA is beyond my comprehension. She should be fired immediately.
Sidney Powell was ON FIRE this morning.
It's going to be an explosive few weeks ahead!
————————————————-
https://prophecyupdate.blogspot.com/ – Joe Hoft 
Sidney Powell said a few days ago that she would 'Release the Kraken'.  Today she and Rudy Giuliani did just that on Sunday Morning Futures with Marie Bartiromo. 
A couple days ago attorney Sidney Powell was on Lou Dobbs where she stated that there was massive fraud in the 2020 US election.  She then noted that she would soon 'Release the Kraken'!
We're fixin' to overturn the results of the election in multiple states, and President Trump won by not just hundreds of thousands of votes but by millions of votes that were shifted by this software that was designed expressly for that purpose.  We have sworn witness testimony of why the software was designed.  It was designed to rig elections.  He was fully briefed on it.  He saw it happen in other countries.  It was exported internationally for profit by the people that are behind Smartmatic and Dominion.
They did this on purpose.  It was calculated and they've done it before.  We have evidence from 2016 in California.  We have so much evidence I feel like it's coming in through a fire hose."
RELATED ARTICLES:
I have been reluctant to write this story because the subject matter gets me very upset.  It is, nonetheless, "news" and thus needs reporting.  My proposed solution for this, however, cannot be publicly expressed.
It began this afternoon __AFTER__ the Rally for Trump ended and attendees were peacefully departing to go home.  Many of them came under violent physical attack by urban savages.  Readers should make explicit note how these feral, sub-human beasts, ALWAYS attack from behind:
————————————————-
European Central Bank President Christine Lagarde signaled that her institution could create a digital currency within a few years in what would be a dramatic change to the euro zone's financial sector, reports Bloomberg.
"My hunch is that it will come," Lagarde said Thursday during a virtual panel discussion hosted by the ECB. "If it's cheaper, faster, more secure for the users then we should explore it. If it's going to contribute to a better monetary sovereignty, a better autonomy for the euro area, I think we should explore it."
She said it might only take between two to four years before the currency is launched.
As I have pointed out, a full government-controlled digital currency, where paper currency is eliminated, would be extremely dangerous as it would have the capability to track all monetary transactions. Thus, it would also be able to ban and prevent transactions not in its interest.
————————————————-
SATURDAY, NOVEMBER 14, 2020
This story begins with the little-known executive order signed into existence on September 12, 2018, by President Donald J. Trump. That order, available at Whitehouse.gov, is entitled, "Executive Order on Imposing Certain Sanctions in the Event of Foreign Interference in a United States Election."
In that executive order, which almost no one has covered since the day it was signed, President Trump declares a national emergency. That emergency is still in play to this day, and the 2020 election was conducted under this state of emergency, which is a crucial point to understand what's coming next.
"Unauthorized accessing of election infrastructure"
In the EO, the President also states that people and organizations located, in part, outside the United States are known to be able to, "interfere in or undermine public confidence in United States elections, including through the unauthorized accessing of election and campaign infrastructure or the covert distribution of propaganda and disinformation."
If you're starting to see how this ties in to CNN, the NY Times, the Washington Post and MSNBC, you're not alone. All those organizations, as you'll soon see, have been caught under this emergency declaration of "foreign interference" in U.S. elections, aided by complicit corporations on U.S. soil.
The EO further states that this foreign interference in U.S. elections, "constitutes an unusual and extraordinary threat to the national security and foreign policy of the United States."
Why is this relevant to anything we're seeing right now with the massive election fraud carried out by the Democrats and the deep state? Because Dominion Voting Systems is a Canadian company. And Scytl is run out of Spain.
That's right. Dominion is a foreign-owned company, which makes Dominion-based election theft a "foreign interference issue."
Scytl, by the way, is connected to George Soros and the Democrats, and according to TGP (see below), "Bill Gates also own stock in Scytl."
Dominion is Canadian, Scytl is from Spain; both represent "foreign interference" in US elections… with data routed through servers in Germany
Another voting machine company called Scytl — also widely used in US elections — is located in Spain. As Great Game India reports:
What people are missing in all this is that Trump's 2018 executive order gives the DOJ the power to seize all assets of individuals and companies that were complicit in aiding or covering up this foreign interference in U.S. elections.
The National Emergency order specifically calls for seizure of all assets of entities that have, "directly or indirectly engaged in, sponsored, concealed, or otherwise been complicit in foreign interference in a United States election."
————————————————-
DOCTOR DOOM: New World Order Globalist Anthony Fauci Now Says That Masks And Social Distancing Will Happen Even After Vaccine Is Available
https://www.nowtheendbegins.com/doctor-doom-new-world-order-globalist-anthony-fauci-now-says-masks-asocial-distancing-even-after-vaccine-available/ – by Geoffrey Grider November 15, 2020
Jake Tapper said, "Once somebody has been immunized … Once the process is complete, does that mean they can take off their mask, don't have to social distance, and go about their lives as before?" Anthony Fauci said, "I would recommend that is not the case. I would recommend you have an added area of protection. Obviously, with 90 plus percent effective vaccine, you could feel much more confident, but I would recommend to people to not abandon all public health measures just because you've been vaccinated."
 NOW THE END BEGINS SHARE:
National Institute of Allergy and Infectious Diseases director Dr. Anthony Fauci said Sunday on CNN's "State of the Union" that it will still be necessary to social distance, wear masks after a COVID-1984 coronavirus vaccine becomes available.
Let me ask you a question and please answer honestly, aren't you starting to feel just a little bit like a chump right about now, like someone who trusted what they were told only to find they were told nothing but lies? You should feel that way, because that's exactly what's happening. As of this writing, we are nearly 240 days into the "15 Days To Flatten The Curve" scenario, with zero end in sight. We did as we were asked, we stayed home for 15 days, as any good Americans would do. But remember now, we also told you this would happen, we warned you to prepare yourself, this is never going to end and it's never going away. And take the vaccine? Not me, mister, not a chance. If you want mine, then take it twice, you can have it.
"Behold ye among the heathen, and regard, and wonder marvellously: for I will work a work in your days, which ye will not believe, though it be told you." Habakkuk 1:5 (KJB)
For decades now, since David Rockefeller warned of the coming New World Order, globalists have biding their time, Biden their time, for situations and events to be right for putting their plan in place. 2020 is the year they chose to launch it, and by the looks of things, it is going smashingly well for them.  Listen to Rockefeller as he thanked the Liberal fake news media of his days, for their help in bringing this about:
"We are grateful to the Washington Post, the New York Times, Time Magazine and other great publications whose directors have attended our meetings and respected their promises of discretion for almost 40 years……It would have been impossible for us to develop our plan for the world if we had been subjected to the lights of publicity during those years. But, the world is more sophisticated and prepared to march towards a world government. The supranational sovereignty of an intellectual elite and world bankers is surely preferable to the national auto-determination practiced in past centuries." ― David Rockefeller
Ever pay close attention to those social distancing signs they put out, the ones that tell you to put 6 feet of distance on your left, 6 feet of distance on your right, and 6 feet of distance behind you? Yep, be good little boys and girls and practice your 6-6-6 social distancing skills. If you're a born again bible believer, figuring this out is child's play. If you're lost, this is what will lead you right into the waiting arms of Antichrist and the Mark of the Beast. WHY DON'T you get saved right now?
"Some even believe we are part of a secret cabal, working against the best interests of the United States, characterizing my family and me as 'internationalists,' and of conspiring with others around the world to build a more integrated global political and economic structure – one world, if you will. If that's the charge, I stand guilty, and I am proud of it." ― David Rockefeller
Anthony Fauci: Social Distancing, Masks Still Necessary After Getting Coronavirus Vaccine
FROM BREITBART NEWS: Jake Tapper said, "Once somebody has been immunized … Once the process is complete, does that mean they can take off their mask, don't have to social distance, and go about their lives as before?"
Anthony Fauci said, "I would recommend that is not the case. I would recommend you have an added area of protection. Obviously, with 90 plus percent effective vaccine, you could feel much more confident, but I would recommend to people to not abandon all public health measures just because you've been vaccinated."
He added, "Even though for the general population, it might be 90 to 95% effective, you don't necessarily know for you how effective it is. So when I get vaccinated, which I hope to when it becomes my turn to get vaccinated, I'm not going to abandon completely public health measures. I could feel more relaxed and essentially not having the stringency we have right now."

READ MORE

:
Anthony Fauci Says Masks And 666 Social Distancing Will Go On Even After A Vaccine Is Available
 NOW THE END BEGINS IS YOUR FRONT LINE DEFENSE AGAINST THE RISING TIDE OF DARKNESS IN THE LAST DAYS BEFORE THE RAPTURE OF THE CHURCH
————————————————-
DISASTROUS FLOODING IN NORTH CAROLINA LEAVES MULTIPLE FATALITIES, TROPICAL STORM TAKES AIM AT CENTRAL AMERICA
https://endtimeheadlines.org/2020/11/disastrous-flooding-in-north-carolina-leaves-multiple-fatalities-tropical-storm-takes-aim-at-central-america/ – Nov 14, 2020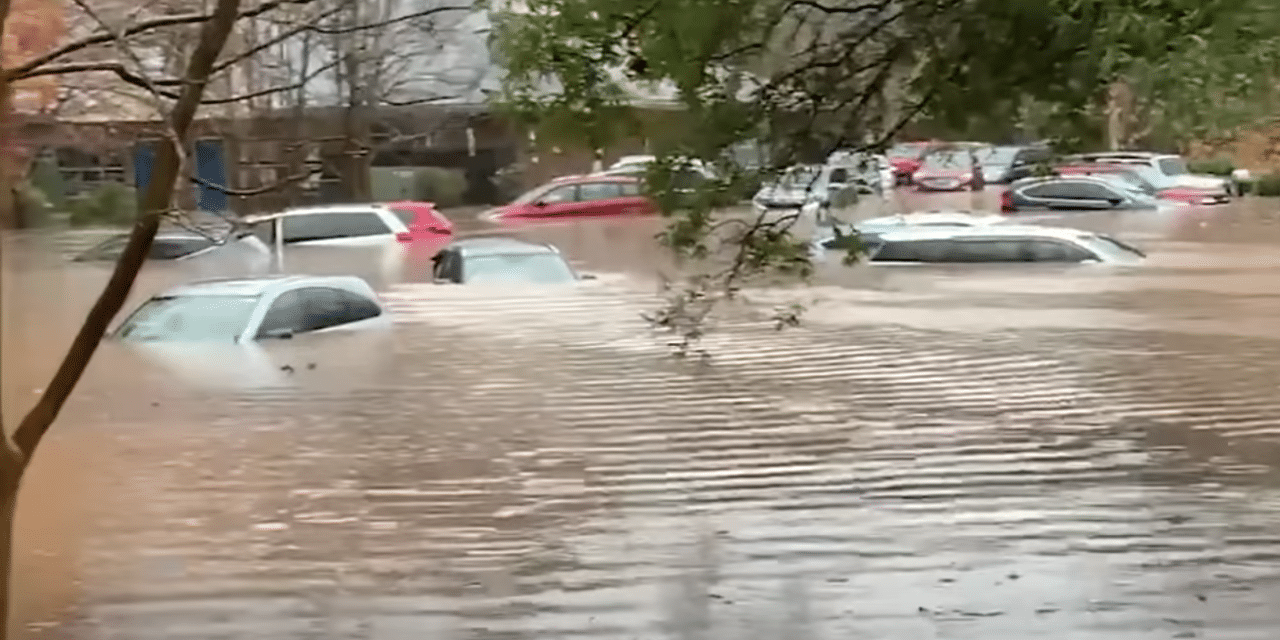 (ETH) – North Carolina has been reeling from destructive flooding that has left the death toll continuing to rise in the state and leaving the governor to issue a statewide state of emergency declaration on Friday according to Accuweather.
"This storm has already claimed several lives, and everyone should exercise caution by avoiding flooded roads and areas along swollen creeks and rivers," Gov. Roy Cooper said in a statement. "Our prayers go out to the families and friends of those who were injured or killed by these devastating floods."
Meanwhile, Tropical Storm Iota is expected to become a major Category 3 hurricane and bring dangerous storm surge, strong winds, and heavy rainfall to Central America into early next week, according to the National Hurricane Center. According to the Orlando Sentinel,  the storm formed in the Caribbean on Friday afternoon, and become the 30th named storm of a record-breaking hurricane season growing from a tropical depression earlier Friday.
"On the forecast track, Iota will move across the southwest Caribbean Sea tonight and Sunday, pass near or over Providencia island on Monday and approach the coasts of Nicaragua and north-eastern Honduras Monday afternoon or evening," forecasters said.
————————————————-
CHURCHES HAVE REPLACED PRAYER WITH "SMOKE MACHINES AND COOLNESS'
https://endtimeheadlines.org/2020/11/churches-have-replaced-prayer-with-smoke-machines-and-coolness/ – Nov 14, 2020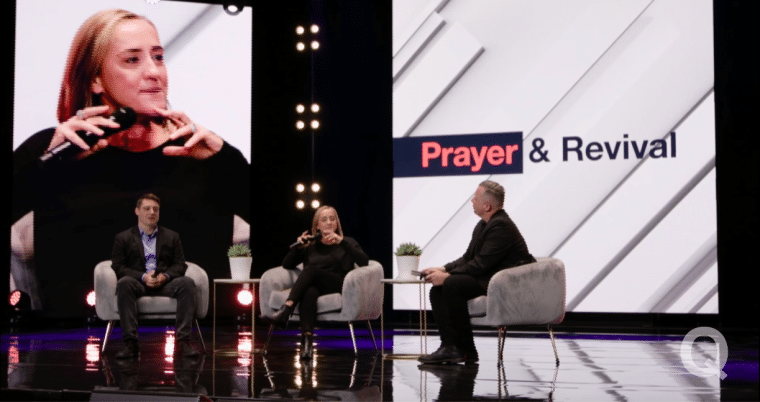 (OPINION) ETH – Bestselling author and founder of The A21 Campaign, Christine Caine has come out with a strong rebuke to the modern Church in what she is saying is placing its focus on being "cool" instead of holiness and warned that unless the Body of Christ returns to a focus on "righteousness, joy, and peace," revival will never happen.
According to the Christian Post,  Caine, recently participated in a 2020 Q&A: A Virtual Townhall event focused on the topics of prayer and revival alongside Pastor Jon Tyson and author Corey Russell. In the opening session, the Australian speaker and author discussed how the Church has gotten "so scared of emotionalism," prayer has gone to the "basement with the grandmothers."
"That's where we've put it, and I'm on a campaign to pull prayer out of the basement and put it on the pulpit and put it front and center," she declared. "We got a bit embarrassed because in our coolness, in between our skinny jeans and tattoos, beautiful light section and camera, we thought, 'prayer is not cool, prayer is embarrassing. A smoke machine will do the job.' And what we've discovered is smoke machines haven't saved anyone.
Look at the mess that the world's in." "Instead of being in the world, not of it, we became of it and we're no longer in it. And so the challenge is then you've got no power, and power comes through intercessory prayer," she said. Caine urged churches to take "prayer out of the basement" and put it "front and center," adding:
"Show a lost and dying world and a religious world, 'I don't care if you don't think I'm cool. I am utterly dependent on God.'" She went on to say that the problem with the modern Church is that it isn't "desperate" enough to return to prayer.  "Look at 2020," she stressed. "Politics hasn't saved us, the medical profession hasn't saved us, science hasn't saved us. … I love all of those things, but we need some old school desperation." "Desperation will get you travailing in a way that you never even existed. I think we need to get desperate again."
————————————————-
US MOVING TOWARD ELIMINATION OF BIBLICAL WORLDVIEW AS CORNERSTONE OF SOCIETY
https://endtimeheadlines.org/2020/11/us-moving-toward-elimination-of-biblical-worldview-as-cornerstone-of-society/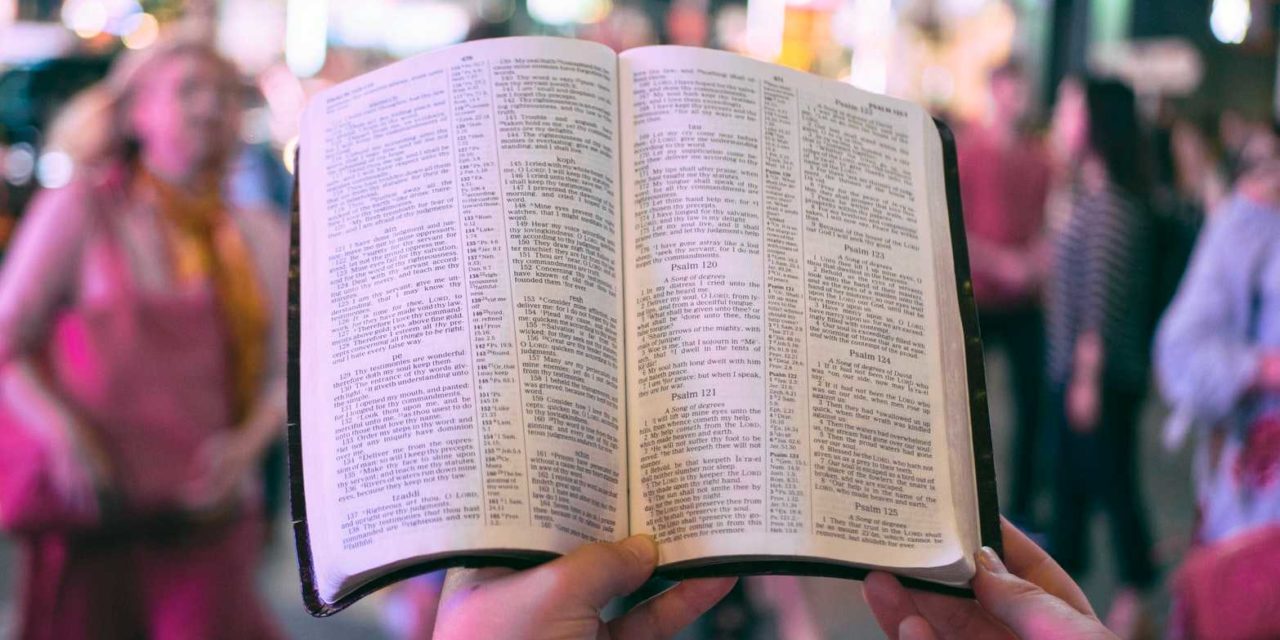 (OPINION) ETH – Dr. George Barna and the Cultural Research Center at Arizona Christian University are sounding the alarm in regards to the direction that America is heading in and urging churches to step up to the plate and work to "rebuild the biblical worldview" as the country is in the midst of a battle that transcends politics but is rather rooted in the spiritual realm.
"Most Americans are oblivious to this, the real civil war ravaging America," Barna said in a statement. "Our nation is steadily moving toward the elimination of the biblical worldview as the cornerstone of our society." According to the report, the comments as the conclusion to the Cultural Research Center's "American Worldview Inventory" study, that uncovered numerous concerns this year both regarding the general spiritual state of the nation and the beliefs of those who profess to be Christians.
In the revealed report, it was discovered that 69% of those surveyed believe that man is "basically good." Those who identified as Christian did not fare much better, as 70% of Evangelicals and Pentecostals, and 75% of mainline Protestants, agreed with the sentiment. The Christian News Network went on to state that the Bible contrarily teaches that all men are born with a sin nature, are intrinsically depraved, and are in need of the Savior to save them from themselves.
"Americans do not think of themselves as inherently sinful," the Center laments. "American adults are convinced of the innate goodness of humanity." "Conflict and separation between people will continue to haunt civilization until it acknowledges its need for, dependence upon, and acceptance of God as the only power that can heal the effects of our sinful nature, through the redemptive death and resurrection of Jesus Christ," it warns.
Sadly, the research also found that many Americans reject moral absolutes, including some who claim to be Christians and that a huge majority look within themselves or to family and friends rather than to the Bible when making moral decisions. In fact, of all the Americans that were surveyed in general, 58% agreed that "identifying moral truth is up to each individual; there are no moral absolutes that apply to everyone, all the time."
One third, or 32%, disagreed, and one out of ten adults said that they do not know. "The typical American believes, 'Truth is what I say it is, and no one can tell me otherwise," the Center mourns. "Americans believe that right and wrong can only be discerned by each individual, based upon their feelings and circumstances;
and that what is right for one person might be wrong for another but each must have the freedom to make those choices without external judgment." "Unless Americans return to accepting the Bible as a valid and consistent source of truth, and the authoritative guide for ethical and moral decision-making, our nation is doomed to wallow in a sea of moral uncertainty and inconsistency," it urges.
————————————————-
https://prophecyupdate.blogspot.com/ – Nathele Graham
This beautiful hymn, "My Hope Is Built", was written by Edward Mote, a cabinet maker and pastor. The words came to him as he wanted to write a hymn about the joy of Christianity. He wrote them down, then put them in his pocket. Later he visited a friend whose wife was very ill and wanted to see Brother Mote. During the visit the words were read to the woman, who took great comfort in them. We never know what twists and turns life will take, but the hope we have in Jesus Christ makes every bad time easier to bear, and every good time even better.
"Blessed be the God and Father of our Lord Jesus Christ, which according to his abundant mercy hath begotten us again unto a lively hope by the resurrection of Jesus Christ from the dead, to an inheritance incorruptible, and undefiled, and that fadeth not away, reserved in heaven for you, who are kept by the power of God through faith unto salvation ready to be revealed in the last time." 1 Peter 1:3-5.
If you've placed your hope and faith in anything but Jesus Christ, then you have no hope. The worries of the world will overwhelm you with despair. Christians have hope of everlasting life, so no matter what befalls us today, our eternity is secure.
When darkness veils His lovely face,
I rest on His unchanging grace;
In every high and stormy gale,
My anchor holds within the veil.
No matter what happens in this life, if you've accepted the blood of Christ for salvation, you can stand firmly upon the fact that your sins are forgiven and your true home is with Him eternally. If you're facing overwhelming fear because of the happenings in the world, be of good courage. He is your hope. Maybe you've had some bad news about your health, or you've lost your job, or your marriage is in trouble, whatever storm you're facing, remember His promise to you. 
"He came unto his own, and his own received him not. But as many as received him, to them gave he power to become the sons of God, even to them that believe on his name: which were born, not of blood, nor of the will of the flesh, nor of the will of man, but of God." John 1:11-13.
If you believe in Him, then you've been adopted into His family. Don't despair or feel overwhelmed with fear. Trust Jesus to see you through. Hope in Him is never misplaced.
When He shall come with trumpet sound,
Oh, may I then in Him be found;
Dressed in His righteousness alone,
Faultless to stand before the throne.
ARE YOU LISTENING FOR THAT TRUMPET

?

 
"Behold, I shew you a mystery; We shall not all sleep, but we shall all be changed, in a moment, in the twinkling of an eye, at the last trump: for the trumpet shall sound, and the dead shall be raised incorruptible, and we shall be changed." 1 Corinthians 15:51-52.
Many people die each day, and many of them had rejected Christ. They placed their hope in good works or some false god that cannot give everlasting life. Their hope was in vain. Only we who have accepted the death, burial, and resurrection of Jesus Christ for salvation have the hope and assurance of eternal life. Not everyone will die. Very soon we'll hear the trumpet sound and find ourselves standing before our precious Redeemer who shed His blood for our salvation. Only righteous people can stand before God, but nobody is righteous.
We are all sinners who are far from good, let alone righteous. It's not our own righteousness that gives us the hope of eternal life. 
"For all have sinned and come short of the glory of God; being justified freely by his grace through the redemption that is in Christ Jesus: whom God hath set forth to be a propitiation through faith in his blood, to declare his righteousness for the remission of sins that are past, through the forbearance of God; to declare, I say at this time his righteousness: that he might be just, and the justifier of him which believeth in Jesus." Romans 3:23-26.
Only faith in Christ imparts His righteousness to you and to me. Only faith in Him will allow us into Heaven.
On Christ, the solid Rock, I stand;
All other ground is sinking sand,
All other ground is sinking sand.
Where have you placed your hope? Is it in a mere mortal man, is it in your own good works (which are nothing more than filthy rags in the eyes of God), or is your hope in the death, burial, and resurrection of Jesus Christ? 
"But we had the sentence of death in ourselves, that we should not trust in ourselves, but in God which raiseth the dead: who delivered us from so great a death, and doth deliver: in whom we trust that he will yet deliver us;" 2 Corinthians 1:9-10.
I stand on Christ, the solid Rock. How about you?
God bless you all, – Nathele Graham
——————————————–
The Sequence Of Events In Rev. 20-22
(CONTINUED FROM FRONT PAGE):
REVELATION 22
Rev. 22:1-2 introduces the final chapter of the book in the same way as Rev. 21:1 introduced the previous chapter, with a quote from the Old Testament about life in the Millennium, only this time the focus is on Israel.
Then the angel showed me the river of the water of life, as clear as crystal, flowing from the throne of God and of the Lamb down the middle of the great street of the city. On each side of the river stood the tree of life, bearing twelve crops of fruit, yielding its fruit every month. And the leaves of the tree are for the healing of the nations.
These two verses are a summary of Ezekiel 47:1-12, which describes the area from the temple to the (no longer) Dead Sea on earth during the Millennium. There is no temple in the New Jerusalem (Rev. 21:22) so God's throne can't be there, because His throne is always in the Holy of Holies. Ezekiel 43:6-7 confirms that the temple in Israel on earth will be the location of God's throne during the Millennium.
Also, the people on earth in their natural state during the millennium are the only ones who will need healing. There will be no disease in the New Jerusalem because there will be no people in their natural state there, only the redeemed and immortal Church. Neither will there be any need for healing in eternity, when everyone will be immortal. Both John and Ezekiel were describing the new holy city on earth during the millennium, with a temple and a river flowing from it, lined with fruit trees.
Again, John made mention of sinners. Outside (the city) are the dogs, those who practice magic arts, the sexually immoral, the murderers, the idolaters and everyone who loves and practices falsehood (Rev. 22:15). There will be no such people in eternity.
LOCATION OF THE NEW JERUSALEM
From these clues we can see that the focus of Rev. 21 and the first part of Rev. 22 is the millennium. We can also see that the New Jerusalem has to be present during the Millennium. Now let's review why it can't actually be located on earth, but will be in the vicinity of earth.
Once again there are several clues to support this conclusion.
The first is John's statement that He saw the Holy City, the New Jerusalem, coming down out of Heaven. Notice he didn't say anything about it coming to rest on earth, just that it was coming down out of heaven.
Next comes John's description of its size. 12,000 stadia are equal to about 1380 miles, so the city is 1380 miles in length width and height. That means if it came to rest in Europe, it would cover everything from Scandinavia to Gibraltar and from the Coast of Spain to Italy's heel. It would hide the entire Middle East if it was located there, or all of the Eastern US from Maine to Florida and from the Atlantic Ocean to the Mississippi River.
But the biggest problem wouldn't be its footprint, although that alone would require nearly 2 million square miles. The biggest problem would be its height. At 1380 miles tall it would be about 4000 times taller than the next tallest structure on earth. It would also extend well beyond the upper reaches of earth's atmosphere, which is only about 300 miles high.
To get a better feeling of its relative size, the New Jerusalem will be about 1/6th the size of earth or about 2/3rds the size of the moon. And remember, earth is a ball spinning on its axis at the rate of about 1,000 miles per hour. Imagine what would happen to this perfectly balanced spinning ball if you suddenly attached something the size of the New Jerusalem to one side of it.
Some see the city as a cube and others as a pyramid, but either way it simply wouldn't fit on earth.
Finally, there's the fact that the New Jerusalem will provide light for earth during the Millennium as I explained above. If it was located anywhere on earth, half the planet would be in perpetual light while the other half would experience perpetual darkness. The only way all of earth could enjoy alternating day and night periods would be if its source of light was located off planet like it is now. This would allow light to shine on each part of the earth each day as it spins on its axis, giving all of earth periods of light and darkness to make up each day. The only exception to this will be the new holy city on earth. Rev. 22:5 tells us the Lord Himself will give light to the city, and there won't be any night there.
In all this we have to remember that, for the most part, people dwelling on Earth during the Millennium will be the sons and daughters of people who dwell on the earth today. They won't have undergone any transformation, such as the one we will experience in the rapture. Therefore life on earth in the millennium will have to be similar in most respects to life on earth today for them to survive.
The Bible supports this idea, speaking of growing cycles (Amos 9:13-15), life spans (Isaiah 65:20) and multiple generations of people dwelling together (Zechariah 8:4-5) during the millennium.
While you can see many similarities between the holy city in Israel and the New Jerusalem, a careful reading shows several important differences as well. The most obvious to most will be the Temple with the throne of God, located in Israel. (Remember, there is no temple in the New Jerusalem.) But the difference in their size is also dramatic, especially when considered in three dimensions. The footprint of the holy city only requires a small portion of Israel, but the New Jerusalem would cover the entire middle east. Also, the holy city will be the focal point of Israel's long promised Kingdom Age, while the New Jerusalem will be the exclusive home of the redeemed Church.
I think you can see that this interpretation of Rev. 20-22 makes much more sense than the one many of us learned as kids. And in this day and age, when these prophecies are coming ever closer to reality, it's nice to get a clear look at what lies ahead for us. You can almost hear the footsteps of the Messiah. 02-07-15
————————————————
JESUS CHRIST RETURN FOR HIS CHURCH IS "IMMINENT"
Matt. 7:27 And the rain descended, and the floods came, and the winds blew, and beat upon that house; and it fell: and great was the fall of it.
Matt. 24:38 For as in the days that were before the flood they were eating and drinking, marrying and giving in marriage, until the day that Noe entered into the ark,
Matt. 24:39 And knew not until the flood came, and took them all away; so shall also the coming of the Son of man be
——————————————–
DON'T WAIT FOR THE LAST MINUTE
We are currently in the "Birth Pangs" pending the coming "7 year TRIBULATION" period, where all the Nations on Earth will be subject to God's Wrath on an "UNGODLY" World. The Rapture of Jesus Christ Church is "TOTALLY" imminent; And what will follow after that will be massively more devastating that we are seeing right now (Read

Revelation Ch 6 – 22

) God is trying to get everyone's attention to the coming Judgments; He does not want "ANYONE" to perish, but all to come to repentance. He loves us, but will not stand idly by and watch the World, (His Creation) turn to sin and debauchery). We are currently living in a fallen "Satanic" World where "EVIL", is totally accepted, "and God and his Love for his Church": is being exponentially rejected. The time has come when God HAS TO intervene, and he is (The prophetic word listed in his Word the Bible is being fulfilled exponentially).
——————————————————
THE NEW WORLD ORDER:
ONE WORLD GOVERNMENT – ONE WORLD ECONOMIC SYSTEM – ONE WORLD RELIGION
Dan. 9:27 And he shall confirm the covenant with many for one week: and in the midst of the week he shall cause the sacrifice and the oblation to cease, and for the overspreading of abominations he shall make it desolate, even until the consummation, and that determined shall be poured upon the desolate
Dan. 7:24 And the ten horns out of this kingdom are ten kings that shall arise: and another shall rise after them; and he shall be diverse from the first, and he shall subdue three kings
Rev. 17:12 And the ten horns which thou sawest are ten kings, which have received no kingdom as yet; but receive power as kings one hour with the beast
—————————————————-
THE MARK OF THE BEAST:
DON'T TAKE THE MARK OF THE BEAST WHICH IS (CHANGING YOUR D.N.A.) AND GIVING YOUR CONTROL OVER TO THE "BEAST SYSTEM" – THIS IS AN ABONOMINATION TO GOD: (YOU ARE HIS CREATION):
Rev. 13:14 And deceiveth them that dwell on the earth by the means of those miracles which he had power to do in the sight of the beast; saying to them that dwell on the earth, that they should make an image to the beast, which had the wound by a sword, and did live.
Rev. 13:15 And he had power to give life unto the image of the beast, that the image of the beast should both speak, and cause that as many as would not worship the image of the beast should be killed.
Rev. 14:9 And the third angel followed them, saying with a loud voice, If any man worship the beast and his image, and receive his mark in his forehead, or in his hand
THE PUNISHMENT FROM GOD FOR THOSE WHO TAKE THE MARK AND WORSHIP THE "BEAST SYSTEM":
Rev. 14:10 The same shall drink of the wine of the wrath of God, which is poured out without mixture into the cup of his indignation; and he shall be tormented with fire and brimstone in the presence of the holy angels, and in the presence of the Lamb:
 (YOU ARE GOD'S CREATION – CHANGING YOUR D.N.A. AND/OR GIVING YOUR ALLEGANCE TO ANOTHER ENTITY I.E. (THE ANTICHRIST) – IS AN ABONOMINATION TO GOD):
————————————————-
THE FUTURE CONONAVIRUS INJECTION AT THIS POINT IN TIME ALSO APPEARS TO BE "MASSIVELY" AGAINST GOD AS IT WILL IS ALSO TAINTED WITH A CHANGE IN YOUR (R.N.A. WHICH CHANGES YOUR D.N.A.) AND WILL ALTER YOUR BODY IN MANY WAYS, (INCLUDING DEATH).