World Events Pointing to the Rapture and the Soon Return of Jesus
—————————————–
The End Times are HERE…Climaxing in the Return of Jesus Christ!
—————————————–
Russian subs in Atlantic-China threatens bloodshed-Us will destroy Iranian Missiles to Venezuela

59.4K subscribers
You will hear the following in this Broadcast: -UN says nuclear weapons ban treaty to enter into force in 90 days -'Once provoked, things will get ugly': Xi Jinping implies that US rivalry could 'lead to bloodshed' -Xi Says China Is Ready for War After Trump, Biden Take Hard Line on Beijing -U.S. steps up efforts to establish ceasefire in Nagorno-Karabakh -IDF launches its largest drill of the year, simulating war against Hezbollah -'Overwhelming' Russian submarines entering North Atlantic spark new Cold War fears -China to impose sanctions on US arms suppliers to Taiwan -US threatens to destroy Iranian missiles shipped to Venezuela -Turkish president dares U.S. to impose economic sanctions -Superbug may be spreading in hospitals overrun with COVID-19 -Strange Election "Coincidences": 1 Blue Moon, 2 Asteroids And 3 Simultaneous Lightning Strikes -Longtime pilot photographs mysterious orange orb in daytime sky over NC mountains -Jellyfish are washing up by the thousands on a Texas beach and wildlife experts aren't sure why -Now They Want to Ban Police Dogs -Washington state bug hunters find first ever Asian giant 'murder hornets' nest in US -Fed evaluating benefits of digital currency -Victoria government considers GPS tracker bracelets for overseas travelers -Doomsday machine-like explosion seen booming from the Sun -Tens of Thousands Gather on National Mall to Worship Jesus
—————————————–
China Panic (Oct 28,2020)

Indian Navy sinks China Warships

, after Threat to 'strike first'

China Panic, Indian Navy sinks China Warships, after Threat to 'strike first' INDIA has sent a terrifying message to China, after releasing footage of a new anti-ship missile destroying a frigate, accompanied by a pledge to "strike first and strike hard". Tensions between China and India have intensified after the Indian Navy released footage of a new military drill. In the video, an anti-ship missile obliterates a decomissioned frigate somewhere in the Arabian Sea. The video, posted on Twitter, was accompanied with a claim: "Strike First. Strike Hard." India is understood to have used the latest drill to send a strong signal to China, demonstrating the country's "combat readiness" in the Indian Ocean where it is challenged by Beijing.
—————————————–
Coming soon… East-Mediterranean tensions; geopolitical overview – JS 553 Trailer

—————————————–
Israel to thwart Iranian entrenchment in Syria; Turkey-EU-US tensions rise- TV7 Israel News 27.10.20

Today's top stories 27.10.20; 1) Israeli Foreign Minister Gabi Ashkenazi reiterates to his Russian counterpart Sergei Lavrov Jerusalem's resolve to thwart Iran's military entrenchment in Syria. 2) Moscow offers to broker a negotiated solution between Ankara and Athens on all that pertains to the East Mediterranean dispute. 3) Tensions are rapidly increasing between Turkey and Europe; and separately, between Ankara and Washington – with President Recep Tayyip Erdogan warning US and European leaders to remember who they are speaking to.

#IsraelNews #tv7israelnews #newsupdates
—————————————–
Middle East Update: The Arab World Against Turkey

188K subscribers
Middle East Update: The Arab World Against Turkey Join Amir for a live Middle East Update where discusses the conflict of the Arab world against Turkey. Amir Tsarfati
—————————————–

188K subscribers
The Everlasting Gospel Stand fast therefore in the liberty by which Christ has made us free, and do not be entangled again with a yoke of bondage. Indeed I, Paul, say to you that if you become circumcised, Christ will profit you nothing. And I testify again to every man who becomes circumcised that he is a debtor to keep the whole law. You have become estranged from Christ, you who attempt to be justified by law; you have fallen from grace. Galatians 5:1-4 Pastor Barry Stagner
—————————————————
LATEST NEWS CLIPS – ARTICLES PRESENTATION (WEDNESDAY 28th OCTOBER 2020)
—————————————————
(THIS IS THE WORLD'S CURRENT TIMELINE)
Matt. 24:6 And ye shall hear of wars and rumours of wars: see that ye be not troubled: for all these things must come to pass, but the end is not yet.
Matt. 24:7 For nation shall rise against nation, and kingdom against kingdom: and there shall be famines, and pestilences, and earthquakes, in divers places.
Matt. 24:8 All these are the beginning of sorrows.
Matt. 24:9 Then shall they deliver you up to be afflicted, and shall kill you: and ye shall be hated of all nations for my name's sake.
Luke 12:40 Be ye therefore ready also: for the Son of man cometh at an hour when ye think not
—————————————–
THIS IS THE WORLD'S VERY NEAR FUTURE:
Matt. 24:21 For then shall be great tribulation, such as was not since the beginning of the world to this time, no, nor ever shall be
—————————————————
WE PREACH THE BLESSED HOPE FOR THE FUTURE IN JESUS CHRIST OUR SAVIOUR
1Cor. 12:3 Wherefore I give you to understand, that no man speaking by the Spirit of God calleth Jesus accursed: AND THAT NO MAN CAN SAY THAT JESUS IS THE LORD, BUT BY THE HOLY GHOST.
"Behold, I come like a thief! Blessed is he who stays awake and keeps his clothes with him, so that he may not go naked and be shamefully exposed."
"And you know what is restraining him now so that he may be revealed in his time. For the mystery of lawlessness is already at work. Only he who now restrains it will do so until he is out of the way."
REV. 14:12
Here Jesus was alluding to the fact that the Doctrine of Eternal Security WILL EXPIRE WITH THE RAPTURE OF THE CHURCH
Luke 12:37 Blessed are those servants, whom the lord when he cometh shall find watching: verily I say unto you, that he shall gird himself, and make them to sit down to meat, and will come forth and serve them
SO WON'T YOU ACCEPT JESUS NOW AND BE REMOVED FROM THAT EVENT  (OF TRIBULATION) AND LIVE FOREVER WITH JESUS IN THE FAMILY OF GOD?
2 "(For he saith, I have heard thee in a time accepted, and in the day of salvation have I succoured thee: behold, now is the accepted time; behold, now is the day of salvation.)" (2nd Corinthians 2:6)
———————————————–
"Every kingdom divided against itself is brought to destruction, and every city or town divided against itself will not stand" (Matthew 12:25; Mark 3:25; Luke 11:17).
———————————————–
—————————————————
DAILY CHRISTIAN BIBLICAL QUESTIONS AND ANSWERS:
—————————————————
How Are We To Believe?
https://gracethrufaith.com/ask-a-bible-teacher/how-are-we-to-believe/
QUESTION:    I remember a missionary from another religion saying that 10 million people can't be wrong in their belief in (his religion), to which I responded, "Well going with that logic, I could say 1 billion people cant be wrong about Islam." In the case of his religion he said the members "feel" their religion is correct. But don't most people who follow other religions feel that they are correct? They might even get dreams and visions telling them their religion is right.
The only conclusion one can draw from this is that you cannot base your belief on feelings. So how are we to believe then. Logic? Knowledge? Just because? With something as important as our salvation, are we supposed to believe not using our feelings? I hope you are able to provide some insight on this.
ANSWER:    I agree. Feelings are almost never good indicators for decision making. And 10 million or even 1 billion people can be wrong. But there is one fool proof way to tell if you're right about what you believe and that's to open your Bible. It turns out that the Bible is the only so-called Holy Book that authenticates itself, and the way it does that is through prophecy. Isaiah 42:8-9 is one of the clearest passages on this issue.
"I am the LORD; that is my name! I will not give my glory to another or my praise to idols. See, the former things have taken place and new things I declare; before they spring into being I announce them to you."
Here the Lord is telling us that everything He said would happen in the past has happened. And He's already told us the things that will happen in the future. Only someone who knows the end from the beginning can do that. It's the way the Lord authenticates Himself for us.
To prove this, compare Old Testament prophecy with history. It's not as hard as you think. One chapter, Daniel 11, contains over 100 historically validated prophecies in just the first 35 verses. Compare them with a 200 year period of world history that begins with the death of Alexander the Great and ends with the arrival of the Roman Empire on the world scene. To make it even easier, use a study Bible that has already made the comparison in its study notes and confirms their accuracy with history.
If you're still not convinced, compare the study Bible notes with the historical record for yourself. In a short time you'll have 100 pieces of proof that the promises God makes come true. Only the Bible can do this. Your study Bible will also show you where to find numerous specific details of the Lord's first coming that God foretold in the Old Testament hundreds or even thousands of years before the fact.
If you do this, you'll come away convinced that believing in the God of the Bible is the only logical thing to do. You'll also conclude that if He could predict all those things correctly, it makes sense to believe that He's accurate in His predictions of our future as well.
How Do I Know If I Believe?
https://gracethrufaith.com/ask-a-bible-teacher/how-do-i-know-if-i-believe/
QUESTION:    I have to confess that I am still trying to really settle in my mind what it means to be saved by grace through faith. Doesn't faith in Christ have to produce some kind of evidence of salvation to be real? You cannot just pray a prayer and "get in" so to speak. If my salvation is based on my "belief" in Jesus, could you define what "believing in the Son of God" means? What is that word in the Greek in the New Testament and is it the same meaning as faith or "believe" in the Old testament?
ANSWER:    In John 3:16 the Greek word translated believe is pisteuo. It means to think to be true, to be persuaded of, to credit, place confidence in the thing believed. Of the 248 times it's used in the New Testament this is the meaning given in 239 cases. The others have to do with trust. The Greek word for faith is a derivative of the word for belief.
Genesis 15:6 reads, "Abram believed the Lord and He credited it to him as righteousness." The Hebrew word translated believed is aman and in the figurative sense it means "to stand firm, to trust, to be certain, to believe in. The word literally means to support, carry, or uphold, like a pillar does for a building or a nurse does for a baby. The idea is that our belief supports us.
In the matter of salvation, to believe means that we're persuaded that Jesus died for all our sins, and therefore we've been saved from their penalty. It's more than an intellectual assent, but an emotional commitment, because we're literally betting our eternity on it, and by the time we find out for sure if our belief was justified it'll be too late. We'll be dead. Exterior signs often accompany this belief but not always, and there are many who say they believe and can even show evidence of it but are only giving intellectual ascent.
Therefore, there is no specific outward sign or action that will confirm our belief to another or theirs to us. So if you're looking for actions to confirm your belief, you're looking in the wrong place. The answer is in your heart.
—————————————————-
NEWS CLIPS/ARTICLES OBTAINED FROM MANY SOURCES – INCLUDING

Tracking bible prophecy.org
Rapture Ready News
Prophecyupdate.Com
Main News Channels
End Times Headlines
Prophecyupdateblogspot.com
Stevequayle.com
Gracethrufaith.com
Nowtheendbegins.com
Other Christian Sites
(CLICK ON) LATEST DAILY NEWS CLIPS:
ISRAEL NEWS:
THE MIDDLE EAST PEACE PLAN IS "ANTI GOD" – (GOD WILL NOT ALLOW JERUSALEM TO BE DIVIDED).
ZECHARIAH 12:2-3
Zech. 12:2 Behold, I will make Jerusalem a cup of trembling unto all the people round about, when they shall be in the siege both against Judah and against Jerusalem.
Zech. 12:3 And in that day will I make Jerusalem a burdensome stone for all people: all that burden themselves with it shall be cut in pieces, though all the people of the earth be gathered together against it
WORLD CHAOS/TERRORISM/WARS
GENERAL WORLD NEWS:
GENERAL WORLD CORONAVIRUS NEWS:
WORLD FINANCE:
1Tim. 6:10 For the love of money is the root of all evil: which while some coveted after, they have erred from the faith, and pierced themselves through with many sorrows
MASSIVE EARTH CHANGES/EARTHQUAKES/VOLCANOES ETC:
2Chr. 7:13 If I shut up heaven that there be no rain, or if I command the locusts to devour the land, or if I send pestilence among my people;
2Chr. 7:14 If my people, which are called by my name, shall humble themselves, and pray, and seek my face, and turn from their wicked ways; then will I hear from heaven, and will forgive their sin, and will heal their land
CHRISTIAN AND RELIGIOUS WORLD NEWS:
Matt. 24:9 Then shall they deliver you up to be afflicted, and shall kill you: and ye shall be hated of all nations for my name's sake.
Matt. 24:10 And then shall many be offended, and shall betray one another, and shall hate one another
EXTRA WORLD – ALTERNATIVE NEWS:
Please keep in mind that this collection of News Articles is mainly concerning America, but also take note that what happens in America will also "Dramatically" affect Australia and the rest of the World "Massively".
—————————————————-
WORLD – PROPHETIC NEWS ARTICLES PRESENTATION  (WEDNESDAY 28th OCTOBER 2020)
—————————————————-
MIDDLE EAST AND WORLD WAR LOOMING THE BUILD UP TO PSALM 83  – ISAIAH 17 AND GOG OF MAGOG WARS EZEKIEL 37-38:
THE WHOLE WORLD IS UNSTABLE FINANCIALLY, POLITICALLY, PHYSICALLY, MORALLY, GODLY: – AND BECOMING MORE SO DAILY. (WE ARE IN THE BEGINNING OF SORROWS (MATT 24:8)
THE BIBLE STATES THAT IT WILL ONLY GET WORSE BEFORE THE START OF THE TRIBULATION OF MANKIND – (REVELATION 6)
But before that we have to go through the Birth Pangs, leading up to the Tribulation of Mankind; and I feel that the beginning of Matthew 24 explains that time very well. We are currently in the Birth Pangs (Even though Matthew 24: is directed at the Jewish Nation, it still reflects Biblical Prophecy for the whole World at this time):
Matt. 24:6 And ye shall hear of WARS AND RUMOURS OF WARS: see that ye be not troubled: for all these things must come to pass, but the end is not yet.
Matt. 24:7 FOR NATION SHALL RISE AGAINST NATION, AND KINGDOM AGAINST KINGDOM: and there shall be famines, and pestilences, and earthquakes, in divers places.
—————————————————-
GENERAL PROPHETIC NEWS SECTION:
—————————————————–
WORLD CHAOS/TERRORISM/WARS
————————————————-
https://prophecyupdate.blogspot.com/ –
The State Department has made the official announcement late in the day Monday of US approval for up to 100 Harpoon Coastal Defense Systems and related weapons equipment to be sold to Taiwan in a deal estimated at $2.37 billion.
The Defense Security Cooperation Agency has notified Congress of the intent to transfer, with the main contractor named as Boeing.
The Boeing-made Harpoon anti-ship missiles will serve as an early reaction coastal defense against enemy inbound cruise missiles as part of ongoing rapid modernization efforts to Taiwan's military as it's increasingly surrounded by threatening Chinese PLA exercises. 
According to the official US government description the coastal defense systems will include the following:
up to 400 hundred RGM-84L-4 Harpoon Block II Surface Launched Missiles

4 RTM-84L-4 Harpoon Block II Exercise Missiles.

411 containers

100 Harpoon Coastal Defense System Launcher Transporter Units

25 radar trucks, spare and repair parts, support and test equipment
————————————————-
SOUTH CHINA SEA WAR: PHILIPPINES WARNED OF BRUTAL BEIJING CLASHES WITH MARITIME MILITIA
https://www.express.co.uk/news/world/1352598/South-China-Sea-news-Philippines-china-war-military-xi-jinping-duterte-fishermen-ont – By Dylan Donnelly
THE PHILIPPINES have been warned clashes between Chinese and Filipino's will ramp up with the country's new militia, in the latest flashpoint in the South China Sea.
The Philippines' navy chief Giovanni Carlo Bacordo announced the country would be sending hundreds of militiamen to contested waters in the South China Sea to keep control over their territory. But experts have warned the new plan will increase the risk of encounters between non-military forces in the already fractious waters. The Philippines, among other Indo-Pacific nations, have recently reaffirmed their claims to the waters, with the US and India challenging China over their "bullying" claims of "sovereignty
Mr Bacordo announced more than 240 militiamen would be sent to the Scarborough Shoal and the Spratly Islands.
The numbers would come from local fishermen, who will be trained into seaborne units with the plan to counter aggressive Chinese fishing.
Defence Secretary Delfin Lorenzana announced there was no government budget for the militia training, and there was no timetable for their deployment.
It comes after last year saw at least 100 Chinese militia-occupied fishing boats swarm around the Thitu Island, which is owned by the Philippines.
RELATED ARTICLES
————————————————-
https://prophecyupdate.blogspot.com/ – Ken Jorgustin 
We are about to begin what could be the most challenging times we have ever witnessed. I have a bad feeling about this. I'm sure many of you do too. 
As much as I try to rationalize that our near future will "just" be "bumpy", my gut says otherwise. The stakes are too high for the many "players" at this point. And there are a LOT of things in play right now. It is a perfect storm. We do not have the power to change its direction. It simply must run its course.
THE PLAN IS ABOUT TO GO LIVE
All eyes are on the U.S., right now. I do not need to rehash the political consequences of the upcoming election. However I can tell you with near certainty that "powers" have been planning for a long time. Violence and Chaos WILL erupt – REGARDLESS. Antifa, BLM Marxists, and other organized attackers. Think you've already seen their rioting and violence? You aint seen nothin yet…
Think you've seen Big Tech suppression and de-platforming so far? You aint seen nothin yet… There are well-prepared plans to silence the influencers beyond what we've already seen.
The election will be dramatically contested. It may drag on for months – blowing up into a split government, so to speak, as no one concedes while violence in the streets erupt into an inferno.
There are foreign entities salivating, chomping at the bit… waiting for the perfect moment to do what they're going to do – while the U.S. is burning. Cyber-attacks? Grid-down? Taiwan invasion anyone? Or a "Red Dawn"?
At the same time, we here in the U.S., and around the globe, are facing financial economic catastrophe. Cities are shuddered. Businesses gone. The Covid Pandemic has killed it all. Main Street is essentially dead. Millions have been out of work. Many are not paying their Rents and Mortgages. The lag effects are about to hit us. The money changers (global banking systems) are against the wall. A digital currency (currencies) is seemingly their only way out – along with a Great Reset as the world swims in incomprehensible debt.
WE ARE ON THE LAST LAP
The qualifying race is about to end. The real contest is about to begin. The thing is, no one is going to "win". It's going to be a mess. 
Your objective is to finish the race. To survive with minimal damage. Those who make it to the end might look back on these days as the "good days". 
We are at a turning. Our future will not be the same. 
It's time to lay low. Under the radar. Situation aware.
Vote (if you haven't already) and get home.
IT'S ABOUT TO "GO LIVE

"…
————————————————-
https://prophecyupdate.blogspot.com/ – Simon Black
The morning of June 28, 1914 began like any other normal day.
It was a Sunday, so a lot of people went to church. Others prepared large meals for family gatherings, played with their children, or thumbed through the Sunday papers.
At that point, tensions had been high in Europe for several years; the continent was bitterly divided by a series of complex diplomatic and military alliances, and small wars had recently broken out.
Italy and the Ottoman Empire went to war in 1912 in a limited, 13-month conflict. And the First Balkan War was waged in early 1913.
Overall, though, the continent clung to a delicate peace. And hardly anyone expected that most of the next THREE DECADES would be filled with chaos, poverty, and destruction.
AND THEN IT HAPPENED.
That Sunday afternoon, the heir to the Austro-Hungarian Empire was assassinated during an official visit to Sarajevo. And the world changed forever.
Five weeks later the entire continent was at war with itself. But even still, most of the 'experts' thought it would be a simple, speedy conflict.
Germany's emperor, Kaiser Wilhelm II, famously told his troops who were being shipped off to the front line in August 1914, "You will be home before the leaves fall from the trees. . ."
It took four years and an estimated 68 million casualties to bring the war to a close. But that was only the prelude.
But we may be standing at a similar precipice as in 1914, staring at enormous trends that could shape our lives for years to come.
COVID ONLY SCRATCHES THE SURFACE.
We now know without a doubt, for example, how governments will respond the next time they feel there's a threat to public health.
They'll say, "We're listening to the scientists."
Really? The same scientists who tell people they can't go to work, school, or church, but it's perfectly fine for peaceful protesters to pack together like sardines without wearing masks because they're apparently protected from the virus by their own righteousness?
The same scientists who want to lock everyone down to prevent Covid, but are happy to accept skyrocketing rates of cancer, depression, suicide, heart disease, and domestic abuse as a result of those very lockdowns…?
The public health consequences from this pandemic will reverberate for years to come. And that doesn't even begin to take the economic consequences into consideration.
Western governments have taken on trillions of dollars in new debt this year as a result of the pandemic; and central banks have printed trillions more.
Even with all that stimulus, however, there are still hundreds of millions of people worldwide who lost their jobs, and countless businesses that have closed.
Future generations who haven't even been born yet will spend their entire working lives paying interest on the debts that are being accumulated today. The long-term consequences of all this are incalculable.
And then there are the social trends– the rise of neo-Marxism that's sweeping the world faster than Covid-19. It's the Red Scare of the 21st century.
They despise talented, successful people. They believe it's greedy for you to keep a healthy portion of what you earn… but it's not greedy for them to take it from you and spend it on themselves.
Many of the people in this movement, of course, are violent fanatics who routinely engage in arson, assault, and vandalism.
Same for the social justice warriors who are just as quick to violence and intimidation; plus they've already commandeered the decision-making of some of the largest, most powerful companies in the world.
And any intellectual dissent is met with intimidation… or censorship.
In fact the largest consumer technology companies in the world have become our censors.
We're not allowed to share scientific information that doesn't conform to the Chinese-controlled World Health Organization's guidance. And news articles that don't match their ideology are blocked.
Let's not kid ourselves– these trends are not going away any time soon.
It's great to be optimistic, hope for the best, and enjoy the good years as they come.
But it makes sense to at least be prepared for the possibility that we could be at the very beginning of a period of instability that may last a very long time.
————————————————-
https://prophecyupdate.blogspot.com/ – Bbc News
Protests took place across Italy on Monday over new restrictions to curb the country's second wave of Covid.
Clashes were reported in the northern cities of Milan and Turin, where petrol bombs were thrown at officers.
In Milan tear gas was used to disperse protesters, and thousands of people gathered in the centre of Naples.
The demonstrations began soon after the national government's order to close restaurants, bars, gyms and cinemas came into effect at 18:00 local time.
Many regions have also imposed night-time curfews – including Lombardy, where Milan is, and Piedmont, where Turin is. The violence was blamed on extremist agitators and police said 28 people had been arrested in Milan alone.
Protests took place in about a dozen other cities, including Rome, Genoa, Palermo and Trieste. Taxi drivers occupied a central square in Turin while restaurant owners beat pots and pans in the centre of Cremona.
In Naples, a big crowd gathered in the central Piazza del Plebiscito, many calling on the regional governor to resign.
While an initial national lockdown earlier this year was complied with little resistance, the announcement of renewed measures has been met with immediate pushback.
Small businesses argue that they are still recovering from that first lockdown, and that more restrictions could bankrupt them.
The days of clapping for medical staff and of rainbow banners reading "everything will be alright" seem a distant memory. The virus may be back – but the near-total support for the anti-Covid fight that Italians showed in the first wave is breaking.
In Milan, crowds chanted "Freedom, freedom, freedom!" as they clashed with police in the city centre. The city is the capital of Lombardy, which has been particularly hard hit by the virus.
WHAT'S HAPPENING ELSEWHERE IN EUROPE?
Gyms and pools have also closed in the Belgian capital Brussels, and shops must shut at 20:00. Masks are now compulsory in public spaces. These rules will remain in force until 19 November.
Meanwhile doctors in the Belgian city of Liège have been asked to keep working, even if they have coronavirus. The head of the Belgian Association of Medical Unions told the BBC they had no choice if they were to prevent the hospital system collapsing within days. 
In the UK, people aged 16 to 25 are more than twice as likely as older workers to have lost their job during the pandemic, BBC Panorama has found. Research seen by the program also suggests the education gap between privileged and disadvantaged young people has widened further. 
In FRANCE, health experts have warned that the number of new Covid-19 cases per day could be about 100,000 – twice the official figure.
France has already imposed night-time curfews on major cities, including Paris. The country has recorded more than 1.1 million cases in total and 34,780 deaths.
The Czech Republic has also introduced a night-time curfew, which came into effect on Tuesday at midnight for a week. Nobody will be allowed to leave their homes between 21:00 and 04:59 each night except to travel to and from work, for medical reasons or a few other exceptions. All shops will be shut on Sundays and will close at 20:00 on other days.
SPAIN has declared a national state of emergency and imposed a night-time curfew amid a new spike in Covid-19 infections.
————————————————-
https://prophecyupdate.blogspot.com/ – Kurt Zindulka
Thousands of protesters descended on the British capital on Saturday to call for an end to coronavirus lockdowns and restrictions on businesses in the UK, which they described as a form of "tyranny".
In a Breitbart London exclusive video, protesters were seen singing: "I would rather be a human than a slave", "We are the 99 per cent", and "You can shove your New World Order up your ass".
The 'Stop the New Normal' march was organised by the anti-lockdown activist group Stand Up X and was one of the largest rallies against the government's coronavirus restrictions since the beginning of the lockdowns in March.
The large scale act of civil disobedience followed more restrictions being imposed on the people of Wales, Northern Ireland, and Scotland, as well as the introduction of a 'tier system' by Prime Minister Boris in England, in which local regions and cities are placed under lockdown if spikes in coronavirus cases are recorded.
At around 4 pm the police in London began using tactics to split the protest into separate groups and made at least 18 arrests in Trafalgar Square and on Westminster Bridge.
One woman told Breitbart London: "I'm so angry, all these police that are storming in, they're going to lose their pensions. They're supposed to be protecting us, they're not, this is tyranny."
"I cannot believe in this day and age, in this time now, more than ever we need to stand together, and if people can't get together and get united for the cause, for their freedom, for everybody, then we've lost already," she said.
"I don't understand, if your children are not the motivation to fight for your freedom… my grandfather and my grandad did not fight in the First World War and the Second World War as snipers to not be under a fucking dictatorship, for it to happen now in 2020," she added, going on to urge the rest of the country to "wake up".
In footage shared online, police were again seen physically confronting the anti-lockdown protesters, with one man wearing a 'Make Britain Great Again' hat being thrown to the pavement.
In contrast, the police took a hands-off approach to a large-scale protest against police brutality in Nigeria, that was led by Black Lives Matter activist and self-described Black Panther, Sasha Johnson.
————————————————-
https://prophecyupdate.blogspot.com/ – Jeffrey A. Tucker
On February 28, the idea of locking down and smashing economies and human rights the world over was unthinkable to most of us but lustily imagined by intellectuals hoping to conduct a new social/political experiment. On that day, New York Times reporter Donald McNeil released a shocking article: To Take On the Coronavirus, Go Medieval on It. 
He was serious. Most all governments – with few exceptions like Sweden and the Dakotas in the US – did exactly that. The result has been shocking. I've previously called it the new totalitarianism. 
Another way to look at this, however, is that the lockdowns have created a new feudalism. The workers/peasants toil in the field, struggling for their own survival, unable to escape their plight, while privileged lords and ladies live off the labors of others and issue proclamations from the estate on the hill above it all
Consider a restaurant at which I dined one week ago in New York City. The mask mandate is in full force except that diners can take them off once seated. The staff cannot. The wait staff of restaurants wear plastic gloves too. Here you have diners enjoying themselves with food and drink and laughter, many of whom work at home and have faced relatively less economic deprivation, which I assume given how much this class of diners is throwing around on evening revelry. 
Meanwhile, you have this wait staff and the kitchen staff too with their faces covered, their voices muffled, and forced into what seems to be a subservient role. They appear like a different caste. Society has decided to treat them as the ranks of the unclean. The lockdowns have turned a dignified equality that once existed between the staff and customers, all cooperating together to live better lives, and turned it into a theater for feudalistic absurdism. 
The symbolism of this troubles me so much that my own dining experiences have been changed from a time of socializing into a vision of tragedy that breaks my heart. Think for a moment about the main victims of lockdowns: working classes, the poor, people who travel for a living, those working in arts and hospitality, children locked out of schools, people who can't just convert their office jobs into living-room jobs. They were never asked their opinions on policies that destroyed their lives and degraded their choice of profession. 
The main victims do not typically have Twitter accounts. They do not write academic articles. They do not write articles for newspapers. They aren't talking heads on TV. And they sure as heck aren't economically protected with a tax-funded job in a public health department in a state bureaucracy. They are out there getting food to the groceries, delivering things to your front door, hopping around in restaurants to make sure you get your food. They are in the factories, the warehouses, the fields, the meat-packing plants, and also in the hospitals and hotels. They are voiceless and not only because their masks impede their ability to communicate; they have been robbed of any voice in public affairs even though their lives are on the line. 
Lockdowns have done nothing to drive the virus away. This virus will become like all others of its kind in history: it will become endemic (predictably manageable) as our immune systems adapt to it, via naturally acquired immunity in absence of a vaccine that may never arrive or will only be partially effective just like the flu vaccine. Which is to say: we will reach herd immunity one way or another. 
Ask yourself who is bearing the burden of achieving this. It's not the blue checkmarks on Twitter, the co-authors of articles in the Lancet, and certainly not the journalists at the New York Times. 
The burden of herd immunity is being born by those who are out and about in the world, even as the keyboarded professional class sits home and waits. Under the influence of Professor Sunetra Gupta, I would call that absolutely immoral. Feudal. A new caste system concocted by intellectuals who have chosen their own short-term interests over the interests of everyone else. 
The FAQ at the Great Barrington Declaration explains that "the strategies to date have managed to 'successfully' shift infection risk from the professional class to the working class." 
Think about the implications of that. The politicians and intellectuals who put this new feudalism in place tossed out all normal concerns over freedom, justice, equality, democracy, and universal dignity in favor of the creation of a strict caste system. So much for Locke, Jefferson, Acton, and Rawls. The medical technocracy cared only about conducting an unprecedented experiment in managing the social order as if it consisted entirely of lab rats. 
It was already happening when the lockdowns began. This group does essential work while that group does nonessential work. This medical procedure is elective and thus delayed while that one can go ahead. This industry can continue on as normal while this one must shut down until we can say otherwise. There is nothing about this system that is consistent with any modern sense of how we want to live. 
We went full medieval indeed, ending arts, sports, museums, travel, access to normal medical services, and even putting an end to dentistry for a few months. The poor have suffered so much. Medieval indeed. 
In light of all this, I've come to have the highest respect for Sunetra's Gupta's cry to completely rethink the way we handle social theory in the presence of pathogens. She posits what she called the Social Contract for Infectious Diseases. She explains that it is not a document but rather endogenous and evolutionary in light of what we've learned about pathogens over the centuries. We agree to live with them and among them even as we work to build civilization, recognizing freedom and the rights of everyone.
Why did we previously insist on terms like human rights and freedoms? Because we believed they are inalienable; that is, that they cannot be taken away regardless of the excuse. We baked these ideas into our laws, constitutions, institutions, and into our civic codes found in pledges, songs, and traditions. The social contract we practice with regard to the threat of infectious diseases is that we manage them intelligently while never trampling on the dignity of the human person. The payoff is that our immune systems get stronger, enabling all of us to enjoy longer and healthier lives – not just some of us, not just the legally privileged, not just those with access to platforms to speak but rather every single member of the human community. 
We made that deal many centuries ago. We've practiced it well for hundreds of years, which is why we've never before experienced draconian and near-universal lockdowns of essential social functioning. 
This year we broke the deal. We shattered and smashed the social contract. 
It's not surprising at all that a "medieval approach" to disease would also result in the deletion of so many modern advances in social/political understanding and consensus. It was reckless to the point of being evil. It has created a new feudalism of haves and have nots, essentials and unessentials, us and them, the served and the servers, the rulers and the ruled – all defined in the edicts passed by panicked dictators at all levels acting on the advice of bloodless intellectuals who couldn't resist a chance to rule the world by force. 
————————————————-
1,000 TROOPS DISPATCHED TO FIVE MAJOR CITIES IN TX TO PREPARE FOR POST-ELECTION UNREST
https://endtimeheadlines.org/2020/10/1000-troops-dispatched-to-five-major-cities-in-tx-to-prepare-for-post-election-unrest/ – Oct 27, 2020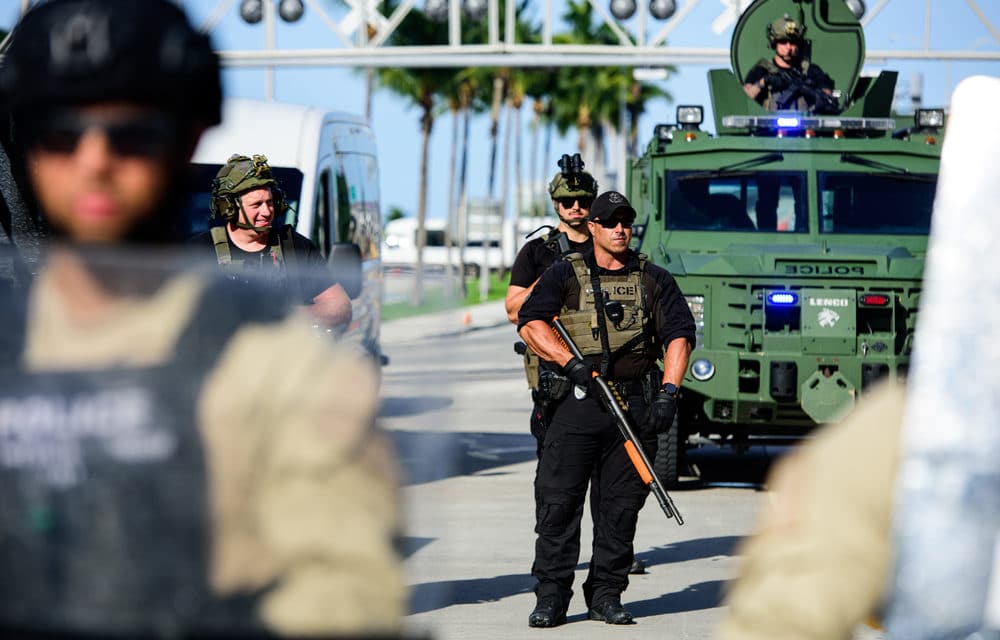 (ETH) – The Texas Army National Guard has just been given the orders to dispatch 1,000 troops to five major cities across the state of Texas including San Antonio to prepare for possible post-election chaos and unrest associated with the November. 3rd election.
The report states that Major. General. James K. "Red" Brown, who is the chief of staff for the Texas National Guard commander, said the activation of troops would be for "post-election" support of local law enforcement and the Texas Department of Public Safety, "as we did previously to deter any civil disturbance at sites in various cities within Texas."
The Major stated that he had been asked to draft contingency plans in case of trouble at polling places in major cities around the state. This latest report coincides with other reports of law enforcement officials in the state of Washington and around the nation who are reportedly preparing for potential civil unrest from the election outcome.
Officials are reportedly concerned that pressure will only continue to mount in the coming weeks and be met with a contested election, spiking gun sales, and ongoing civil unrest over institutional racism and police violence. On top of this, we also have social media misinformation and conspiracies theories circulating from the right and left, and even from foreign adversaries of the like of Russia and Iran.
————————————————-
CHINA'S XI JINPING PREPARES CHINA FOR GLOBAL DOMINANCE, CHRISTIANS IN CHINA TARGETED
https://endtimeheadlines.org/2020/10/chinas-xi-jinping-prepares-china-for-global-dominance-christians-in-china-targeted/ – Oct 27, 2020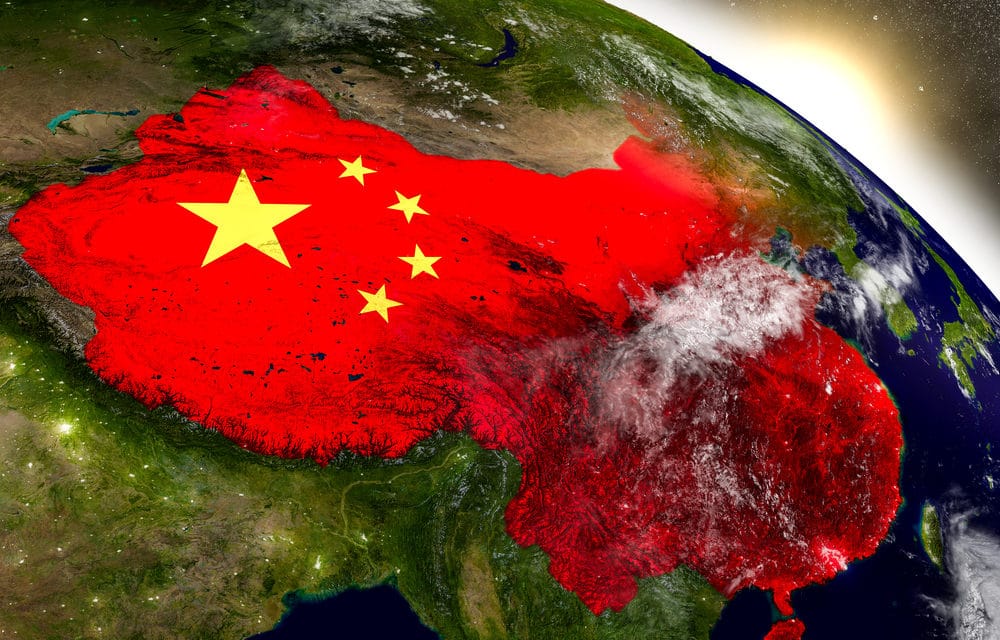 (ETH) – China's President Xi Jinping is being compared to a modern-day emperor and from the beginning of his reign of power for more than eight years ago, President Xi has expanded China's military, economy, and political influence and is now preparing China for global dominance.
China was regarded as a "sleeping giant" by Napoleon Bonaparte, the French military leader more than two centuries ago. Bonaparte stated that "When China awakens, she will shake the world." President Xi has emphatically declared that the lion has awakened. Xi even announced during his first speech as president back in 2012 that his nation would embark on the "Great Rejuvenation" project. "Which, to put it into sort of Trumpian terms, means to 'make China great again'" Tom Miller, a China expert, told CBN News.
Miller says since taking the reins, President Xi has been on a trajectory of preparing China to be the world's dominant power.  "Under Xi Jinping, China has been very, very deliberately trying to realize its ambition to become the global superpower," asserts Miller.  Xi desires to achieve that goal within the next three decades. "He talks about this centenary goal, so the People's Republic of China was founded in 1949, by 2049 China wants to be the global superpower," Miller told CBN News from his home in London.
One of the obstacles in Xi's path that is hindering his full reign of power is the threat coming from Christianity in China and he has ordered tyrannical measures to ensure that the voice of believers is snuffed out there. Not only has Churches been shutdown, tore down, and burned down but pastors and even school teachers have been threatened, arrested, and beaten to comply with the communist government.
Now a new report is indicating that internet censorship against Christianity has become so severe in China that even official government-sanctioned Christian groups are now using the Chinese pinyin initials "JD" to replace Chinese characters for "Christ," according to U.S.-based China Aid. According to the report from the Christian Post,
"Two official government-sanctioned religious organizations — the Christian Council of China and the Committee of the Three-Self Patriotic Movement of the Protestant Churches of China — have updated titles and descriptions of all their books on "Tianfengshuyuan," their official WeChat book store, reported China Aid, which exposes abuses and promotes religious freedom, human rights and the rule of law in China."
"In their official WeChat store, not only 'Christ' becomes 'JD,' 'Jesus' also becomes 'YS,' and 'Bible' becomes 'SJ,'" wrote Fuzeng Xing, dean of Chung Chi Seminary of the Chinese University of Hong Kong, on his Facebook page, the group noted. Back on March 30, 2018, the "Holy Bible" was reportedly removed from all online booksellers across China, including Taobao, Jingdong, WeChat store, Dangdang,
Amazon China, and other online platforms resulting in many online religious bookstores shutting down. "Any religious content makes the issue political, not religious. Although banners on the streets say people are allowed religious beliefs, the only faith they can practice freely is that in the Communist Party," a store manager told Bitter Winter.
Pastors in China are also reporting that they have been forced to incorporate President Xi Jinping's words into the biblical account of Jesus feeding the five thousand as the Chinese Communist Party increasingly pressures church leaders to infuse their sermons with political ideology, According to the Italian-based magazine Bitter Winter. 
————————————————-
THE VIRUS THAT HAS DESTROYED THE AMERICAN ECONOMY AND WEAKENED THE MILITARY WAS FORETOLD BY ANOTHER PREDICTIVE PROGRAM
https://thecommonsenseshow.com/activism-agenda-21-conspiracy/virus-has-destroyed-american-economy-and-weakened-military-was-foretold-another-predictive-program – Submitted by Dave Hodges on Tuesday, October 27, 2020 – 13:47.
Again, the proper interpretation of predictive programming allows to predict what is coming and in the case of the virus, the causal link between PERCEIVED pandemic and setting the condition for civil war and World War III are in motion, thanks to the catalyst event, the scamdemic known as CV-19.
Phase One of the attack of the Chinese Pandemic on America has been successful. It's mortality rate was limited to overwhelmingly elderly with comorbidity factors (eg asthma, diabetes, etc). This limited impact of the coronavirus on the average American, allowed the Deep State minions of the Democratic party to continue to kill the economy and allow allies such as Antifa and BLM to continue their domestic, nation-killing terrorism, unabated and largely unaffected by the virus. When Cuomo stated that protesters (ie rioters) were immune to CV-19 he was largely correct. Most people are largely immune to the effects. That is why this level of viral intervention was accomplished. The virus hurt the military and the economy. It was the neutron bomb of viruses. This is highly significant because in order for the United States to successfully wage a long-term war with a numerically superior opponent, the peace time conversion of business must be transferred to wartime production. The Democrats have succeeded in achieving this military goal on behalf of their communist China (CHICOMS) allies.
Even though the CV-19 threat was very minimal, the mainstream media was able to successfully induce a state of fear upon the people in which for the first time in history, we quarantined our healthy and in doing so, we killed our economy. This accomplishment cannot be overstated,  The Chinese know this.  However, there is a problem. Over half of the Americans have awakened to the fact that we are living in a scamdemic and they are going to refuse the DNA-altering vaccines. Subsequently, Phase two is about to be introduced and this time, the scamdemic will be sufficiently lethal. 
OUR SOUTHERN BORDER
According to Border Patrol and DHS agents I speak with, over half of those detained trying to cross our Southern border, are communist Chinese. In my humble opion and in the opinion of others, they are importing not just a more deadly form of the coronavirus, they are bringing in other lethal diseases which will paralyze this country. 
The health risks on our southern border with Mexico has reached a critical level of concern for federal employees stationed, or about to be stationed at the border. However, this is not a new danger, it is just a bigger version from what we have learned before as this has been going on for sometime. In other words America, the CSS is stating that this bio-attack on United States has been in process for years.
Phoenix's ABC affiliate, Channel 15, ran a story on June 6, 2014 in which the producers reported from McCallen, Texas. The news story expressed a serious and growing concern with regard to illegal immigrants crossing into the United States and the potential deadly health concerns associated with this mass migration. The report interviewed several U.S. Border Patrol agents who are gravely concerned about what's coming over the border. What is coming according to Border Patrol agents are not just immigrants, but pathogens, constituted in the form of a viral outbreak, which could cause serious harm in the United States.
The Channel 15 report quoted Chris Cabrera, a Border Patrol agent, who stated
"We are sending people everywhere. The average person doesn't know what's going on down here"
Cabrera stated that Border Patrol agents are seeing illegal immigrants come over the border "with contagious infections". Specifically Cabrera stated that
"There's been an outbreak of scabies that's been going on for the past month"
A more deadly form of CV-19 is the new Scabies. 
THAT WAS THEN AND THIS IS NOW
Today's danger of spreading pandemics, at the southern border, has been multiplied exponentially simply because of the great increase of numbers at the border. Lightening has stricken twice at McAllen, TX. As the CSS has previously reported, 20 Congolese immigrants were detained for suspected Ebola. At least three of them test positive and now they are missing!!!! This happened in 2019. 
The fear among federal employees is that immigrants are going to become suicide bombers. They will be infected and intermingled among large population groups inside the United States. And these immigrants are bringing diseases to our country.
In the previous Central American immigration invasion, I interviewed the head of the Arizona Medical Association, Dr. Jane Orient. Dr. Jane Orient stated that,
"Tuberculosis (TB) is the single most dangerous disease because it is highly contagious and can be easily picked up at the mall, at a school, or on the bus… Cases coming from south of the U.S. border can be very resistant to medications. They don't respond to traditional antibiotics, and the few drugs they may respond to are often toxic, with lots of side effects… Legal immigrants have always been required to undergo health screenings
ORIENT CONTINUED,
"but these kids coming have no medical screenings… They're likely coming here with a number of infectious diseases that will spread like wildfire."
We are on the cusp of having the same information disseminated. however, this time, the danger is far worse, simply because of the great increased numbers of illegal immigrants from every continent in the world.
WAS THIS PANDEMIC PREDICTED?
Do you believe in predictive programming? Or, when Hollywood airs something that could very likely lie in our immediate future, do you just chalk it up to being merely a coincidence? TNT has purchased 10 episodes of their first-year new series as a prelude to their five year run,
The Last Ship, a Michael Bay production. The show is based upon the premise that after a global pandemic kills over 50% of the world's population, the crew of an unaffected U.S. Navy destroyer, must try to find a cure and stop the virus in order to save the entire population of the planet. Two civilian virologists, Dr. Rachel Scott and Quincy Tophet, claiming to be studying birds, join Captain Tom Chandler and crew aboard the USS Nathan James on their way to the Arctic. Rogue Russian forces attack them, and Chandler learns the virologists are actually collecting samples of a deadly virus that has wiped out over half the human population while they have been at sea for four months. The crew and its officers are unaware of the spreading pandemic because they have been forced to remain in radio silence while on their mission. What is left of the decimated U.S. government orders the ship home, but those aboard the ship realize home does not exist as they knew it. The safest place to develop a vaccine to this deadly pandemic is on their ship on the open seas. The pandemic, real, wiped out all governments. 
During the course of the first episode, Dr. Scott informs the Captain that the progression of the virus has skipped a sequence in its evolution which strongly suggests that they are dealing with a weaponized virus which has been deliberately put into play by a rogue group. Below is the official trailer for the series. The same danger is brewing on our southern border and is threatening to spread with the same vengeance. After watching the following trailer, ask yourself, is this well-publicized new show a case of predictive programming or just one heck of a coincidence? It is clear to many doctors, who have been censored that the virus was manufactured and then sent our way by the CHICOMS. The Democrats embrace this attack as they engage in unconstitutional cultural and economic destruction of the United States. the Democrats know that they cannot legitimately win the Presidency, so they have to make America hate the party in charge. This scamdemic is accomplishing all of these goals. However, there is another goal that the globalists don't talk about and that is the need to kill all democracies and Republic forms of government. This allows the pandemic to wipe out all civilian liberties and economies, through the lockdowns and take over the world. In the alt media, we call this the establishment of the New World Order. 
The show, The Last Ship, ran for five seasons and over the next couple of articles, we are going to explore what is coming to America under a Democratic regime as predicted on this TV show. 
WHEN PANDEMICS ARISE, WARS BEGIN 
There are so many potential parallels between the season premiere of the The Last Ship and the overwhelmingly dangerous threat posed to all American which lies south of our border. America has two continents organizing against it at the same time. The real possibility of an emerging pandemic poses a threat as well. In the opening scene of The Last Ship episode season premier, a lecture is given at the Naval Academy on how war begins. As Mark Twain once said, "History may not repeat, but it sure does rhyme. The CSS is predicting that this scamdemic will indeed produce a second wave set of infections that are very deadly for all, not just the elderly with comorbidity conditions. Billions could die. The dying national economies will go to war and there is plenty of historical precedent to suggest that both a civil war and World War III is on our horizon. 
Athens and Sparta began their monumental war in the midst of a plague.

The Peloponnesian War also began in the midst of a plague.
We are next. Don't you find it coincidental that the virus coincides with the election, the virus leads to a weakening of our military that would have to oppose China due to the destruction of our economy due to the lockdowns, and don't you find it coincidental that we are simultaneously seeing a well-orchestrated wave of domestic terrorists who are overthrowing our culture, education, governmental services especially the police? All of these happens at once and it is all under the direction of the Democratic Party extreme leftists. 
In Phase two, based on evidence presented here, it is easy to protect that the US is going to be hit with a variety of bioweapons and all of them will be highly contagious and lethal. In other words, this will not be just a case of a single strain of coronavirus. The Last Ship predicted much of this and we are going to examine other Last Predictions in the next article in this series. One footnote, the Harris/Clinton administration will follow this predictive programming to a tea. Where's Biden you say? When one cancels all campaign appearances in the final week before the election, there is something terribly wrong. Is Biden dead? Has he had a stroke. Has he resigned himself that there is no escape from the laptop from hell? Regardless, Biden is clearly being phased out. If the election cannot be stolen, a civil war with regional Democratic Governors and rogue Pentagon types in charge is next. Oh, that also happened in the Last Ship 
————————————————
JESUS CHRIST RETURN FOR HIS CHURCH IS "IMMINENT"
Matt. 7:27 And the rain descended, and the floods came, and the winds blew, and beat upon that house; and it fell: and great was the fall of it.
Matt. 24:38 For as in the days that were before the flood they were eating and drinking, marrying and giving in marriage, until the day that Noe entered into the ark,
Matt. 24:39 And knew not until the flood came, and took them all away; so shall also the coming of the Son of man be
——————————————–
DON'T WAIT FOR THE LAST MINUTE
We are currently in the "Birth Pangs" pending the coming "7 year TRIBULATION" period, where all the Nations on Earth will be subject to God's Wrath on an "UNGODLY" World. The Rapture of Jesus Christ Church is "TOTALLY" imminent; And what will follow after that will be massively more devastating that we are seeing right now (Read

Revelation Ch 6 – 22

) God is trying to get everyone's attention to the coming Judgments; He does not want "ANYONE" to perish, but all to come to repentance. He loves us, but will not stand idly by and watch the World, (His Creation) turn to sin and debauchery). We are currently living in a fallen "Satanic" World where "EVIL", is totally accepted, "and God and his Love for his Church": is being exponentially rejected. The time has come when God HAS TO intervene, and he is (The prophetic word listed in his Word the Bible is being fulfilled exponentially).
—————————————–
THE NEW WORLD ORDER:
ONE WORLD GOVERNMENT – ONE WORLD ECONOMIC SYSTEM – ONE WORLD RELIGION
Dan. 9:27 And he shall confirm the covenant with many for one week: and in the midst of the week he shall cause the sacrifice and the oblation to cease, and for the overspreading of abominations he shall make it desolate, even until the consummation, and that determined shall be poured upon the desolate
Dan. 7:24 And the ten horns out of this kingdom are ten kings that shall arise: and another shall rise after them; and he shall be diverse from the first, and he shall subdue three kings
Rev. 17:12 And the ten horns which thou sawest are ten kings, which have received no kingdom as yet; but receive power as kings one hour with the beast
—————————————————-
THE MARK OF THE BEAST:
DON'T TAKE THE MARK OF THE BEAST WHICH IS (CHANGING YOUR D.N.A.) AND GIVING YOUR CONTROL OVER TO THE "BEAST SYSTEM" – THIS IS AN ABONOMINATION TO GOD: (YOU ARE HIS CREATION):
Rev. 13:14 And deceiveth them that dwell on the earth by the means of those miracles which he had power to do in the sight of the beast; saying to them that dwell on the earth, that they should make an image to the beast, which had the wound by a sword, and did live.
Rev. 13:15 And he had power to give life unto the image of the beast, that the image of the beast should both speak, and cause that as many as would not worship the image of the beast should be killed.
Rev. 14:9 And the third angel followed them, saying with a loud voice, If any man worship the beast and his image, and receive his mark in his forehead, or in his hand
THE PUNISHMENT FROM GOD FOR THOSE WHO TAKE THE MARK AND WORSHIP THE "BEAST SYSTEM":
Rev. 14:10 The same shall drink of the wine of the wrath of God, which is poured out without mixture into the cup of his indignation; and he shall be tormented with fire and brimstone in the presence of the holy angels, and in the presence of the Lamb:
 (YOU ARE GOD'S CREATION – CHANGING YOUR D.N.A. AND/OR GIVING YOUR ALLEGANCE TO ANOTHER ENTITY I.E. (THE ANTICHRIST) – IS AN ABONOMINATION TO GOD):
————————————————-
THE CURRENT COVET 19 VACCINE IS NOT AT THIS TIME (THE MARK OF THE BEAST)
BUT THE FUTURE CONONAVIRUS INJECTION AT THIS POINT IN TIME ALSO APPEARS TO BE "MASSIVELY" AGAINST GOD AS IT WILL IS ALSO TAINTED WITH A CHANGE IN YOUR (R.N.A. WHICH CHANGES YOUR D.N.A.) AND WILL ALTER YOUR BODY IN MANY WAYS, (INCLUDING DEATH); AS CAN BE NOTED ON THIS RECENT NEWS REPORT: 

(CLICK ON LINK BELOW)
—————————————————
—————————————————