The End Times are HERE…Climaxing in the Return of Jesus Christ!
——————————————–
World Events Pointing to the Rapture and the Soon Return of Jesus
——————————————–
After US Threats (Nov 14,2020) Russia Prepares 1,800 Missiles 'in ready to fire' Between Continents

After US Threats, Russia Prepares 1,800 Missiles 'in ready-to-fire' Between Continents THE WORLD could be triggered by a rash decision with dire consequences as the US and Russia have "roughly 1,800 nukes on alert" ready to obliterate each other "on very short notice". During the Cold War, Washington and Moscow came within touching distance of World War 3, most notably during the Cuban Missile Crisis which pushed tensions to the edge. Both nations had close calls during the 40-year conflict, where Missile war was averted by just seconds after numerous mistakes were made by both technology and those handling it. That threat has returned, as the US and Russia continue to arm themselves with Missiles, except the advances in science mean they are now even more devastating. "Out of the 10,000 Missiles that are in possession of the military, roughly 1,800 are on alert, ready to go on top of ballistic missiles on very short notice.
——————————————–
Ask US help (Nov 14,2020) 4 B-1B & 46,000 Army arrive as US help Japan to against Russian China

Ask US help (Nov 14,2020) 4 B-1B & 46,000 Army arrive as US help Japan to against Russian-China The Air Force has deployed four B-1B Lancer bombers to Andersen Air Force Base, Guam, as senior US military officials visit Japan ahead of large-scale military drills. The deployment coincides with visits to Japan by Army Secretary Ryan McCarthy, who tweeted a photo of his welcome by Japanese troops, and Adm. Phil Davidson, the head of Indo-Pacific Command, which tweeted that he paid a courtesy call Friday on Japanese Prime Minister Yoshihide Suga. The bombers' arrival precedes Monday's kickoff of the Keen Sword exercise in Japan, which is scheduled to involve 46,000 U.S. and Japanese troops and numerous ships and aircraft. It's unclear if the B-1Bs will take part in the drills.
——————————————–
Jerusalem-Athens-Nicosia bolster Defense ties;Israel-Lebanon talks dismal – TV7 Israel News 13.11.20

Today's top stories 13.11.20; 1) Israel has signed a defense agreement with Greece and Cyprus to advance a work plan to contend with mutual challenges and threats and advance common interests in the Eastern Mediterranean. 2) Turkish President Recep Tayyip Erdogan emphasized the need to become less reliant on weapon-procurement from other nations – which will ultimately elevate Ankara's freedom of action. 3) Israeli Energy Minister Yuval Steinitz tells TV7 that he is "not very optimistic" about the ongoing negotiations on maritime boundary demarcation in the Eastern Mediterranean.
——————————————–
Prophecy Update – What is Reality?

188K subscribers
Prophecy Update – What is Reality? Pastor Tom Hughes & David Tal
——————————————–
Election Conspiracy, theory or fact?

188K subscribers
Election Conspiracy, theory or fact? Watch this very important message from Pastor Barry about the current U.S. Elections. Pastor Barry Stagner
——————————————–

188K subscribers
The Perfect Storm Jan Markell and guests Barry Stagner and Bill Koenig For more Olive Tree Ministries Resources click here:

http://www.olivetreeviews.org

. Jan Markell hosts Pastor Barry Stagner and Bill Koenig. Covid 19 led to the perfect storm that culminated in a contested November 3 election. What role did the Church play and evangelicals like the NAE, John Piper, and more? How was the election process tampered with? We use the mobile app found at

http://www.oneplace.com

All the signs of the last days are converging at the same time. Bible Prophecy is happening right before our eyes and like birth pains, the predicted events are happening more frequently and more intently. Never, in the history throughout the world have so many forces, including economic, scientific, techno-logic, ecologic, cultural, geopolitical, moral, spiritual and religion, converged together to bring this world that's already teetering over the edge into the abyss, to a point of no return. Jesus said when you see all these signs happening, know that I am near, even at the door.
—————————————————
LATEST NEWS CLIPS – ARTICLES PRESENTATION (SATURDAY 14th NOVEMBER 2020)
—————————————————
(THIS IS THE WORLD'S CURRENT TIMELINE)
Matt. 24:6 And ye shall hear of wars and rumors of wars: see that ye be not troubled: for all these things must come to pass, but the end is not yet.
Matt. 24:7 For nation shall rise against nation, and kingdom against kingdom: and there shall be famines, and pestilences, and earthquakes, in divers places.
Matt. 24:8 All these are the beginning of sorrows.
Matt. 24:9 Then shall they deliver you up to be afflicted and shall kill you: and ye shall be hated of all nations for my name's sake.
Luke 12:40 Be ye therefore ready also: for the Son of man cometh at an hour when ye think not
—————————————–
THIS IS THE WORLD'S VERY NEAR FUTURE:
Matt. 24:21 For then shall be great tribulation, such as was not since the beginning of the world to this time, no, nor ever shall be
————————————————–
WE PREACH THE BLESSED HOPE FOR THE FUTURE IN JESUS CHRIST OUR SAVIOUR
1Cor. 12:3 Wherefore I give you to understand, that no man speaking by the Spirit of God calleth Jesus accursed: AND THAT NO MAN CAN SAY THAT JESUS IS THE LORD, BUT BY THE HOLY GHOST.
"Behold, I come like a thief! Blessed is he who stays awake and keeps his clothes with him, so that he may not go naked and be shamefully exposed."
"And you know what is restraining him now so that he may be revealed in his time. For the mystery of lawlessness is already at work. Only he who now restrains it will do so until he is out of the way."
REV. 14:12
Here Jesus was alluding to the fact that the Doctrine of Eternal Security WILL EXPIRE WITH THE RAPTURE OF THE CHURCH
Luke 12:37 Blessed are those servants, whom the lord when he cometh shall find watching: verily I say unto you, that he shall gird himself, and make them to sit down to meat, and will come forth and serve them
SO WON'T YOU ACCEPT JESUS NOW AND BE REMOVED FROM THAT EVENT  (OF TRIBULATION) AND LIVE FOREVER WITH JESUS IN THE FAMILY OF GOD?
2 "(For he saith, I have heard thee in a time accepted, and in the day of salvation have I succoured thee: behold, now is the accepted time; behold, now is the day of salvation.)" (2nd Corinthians 2:6)
—————————————————
DAILY CHRISTIAN BIBLICAL QUESTIONS AND ANSWERS:
—————————————————
Is Sunday The Mark Of The Beast?
https://gracethrufaith.com/ask-a-bible-teacher/is-sunday-the-mark-of-the-beast/
QUESTION:    Do you believe the sabbath to be Saturday or Sunday and if Saturday, do you think that the Sunday belief is actually the mark of the beast? Also, would you say that the beast is actually the Catholic church?
ANSWER:    Although it's not an issue for me, I follow a Sunday Sabbath. The Sunday belief can't be the mark of the beast because Revelation 13:17 says that no one will be able to buy or sell without it. Therefore it can't be a day of the week, but has to be a physical mark of some kind. A

nd the beast is the Anti-Christ, a person, not an organization.
Is Sunday Worship An Image Of The Beast?
https://gracethrufaith.com/ask-a-bible-teacher/is-sunday-worship-an-image-of-the-beast/
QUESTION:    In Revelation 14 : 9-10 says,

"if anyone worships the beast and his image …… he also will drink of the wine of the wrath of God, "

. Most of us Christian

Worship on Sunday, and not on Sabbath ( Saturday ). Is Sunday an image of the beast ? Are we worshiping the image of the beast which is Sunday ? Will we all go to hell because of this ?
ANSWER:   Rev. 14:9-10 refers back to Rev. 13:14-15 which says the false prophet ( who has not yet appeared on the scene) will set up an image in honour of the beast (anti-Christ) which he will then cause to appear as if it's a living thing, and require everyone to worship it. This will take place just after the Great Tribulation begins, after the Church is gone (neither of which has happened yet).
An image is a representation of something, and Rev. 13:14-15 confirms this to be a physical image, not a symbolic one. It's like a statue. All these facts lead us to the conclusion that the image cannot be a day of the week and therefore we cannot go to hell for worshiping on Sunday. Paul said all days are alike and each of us should fully convinced in our own mind as to which one we choose (Romans 14:5). In other words, it doesn't matter if we worship on Saturday or Sunday as long as we're convinced we're doing the right thing.
Saturday Vs. Sunday Sabbath
https://gracethrufaith.com/ask-a-bible-teacher/saturday-vs-sunday-sabbath/
QUESTION:    I would like to know if you believe that Saturday is the Sabbath and not Sunday. Do you believe that God rested on the seventh day from creation and we are to keep his holy Sabbath?
ANSWER:    I believe that God rested on the 7th day and commanded us to keep the Sabbath Holy. At some point in time this was determined to refer to Saturday, although the Bible never comes right out and says so. In the early Church Sunday morning was chosen for worship because that's the day the Lord rose from the grave.
Jesus said that the Sabbath was made for man, not man for the Sabbath (Mark 2:27) and Paul said , "Therefore do not let anyone judge you by what you eat or drink, or with regard to a religious festival, a New Moon celebration or a Sabbath day. These are a shadow of the things that were to come; the reality, however, is found in Christ." (Col. 2:16-17). He also said, "One man considers one day more sacred than another, another man considers every day alike. Each one should be fully convinced in his own mind" (Romans 14:5).
In Hebrews 4 the writer explained that the fulfilment of the Sabbath commandment is to be found in the believer's rest from the work of His salvation by accepting the Lord's work on his behalf. He called it entering our Sabbath rest.
The endless debate about Saturday vs. Sunday Sabbath completely misses the point. It's not about the day on which we worship. It's about whether we've rested from our own work and entered into our life-long Sabbath rest.
More On Saturday Vs. Sunday Worship
https://gracethrufaith.com/ask-a-bible-teacher/more-on-saturday-vs-sunday-worship/
QUESTION:    The pastor at my church keeps preaching that Sunday is the "Christian Day" of worship and gathering. He says that we worship on this day because this was the day that the Lord resurrected. He also claims that God has commanded that this is the day that Christians are to worship and uses scripture like Acts 20:7 to show how the early church gathered on this day. I have read many things pointing out how the Pope was the one who made the decree to worship on Sunday and God actually made Saturday holy. What are your thoughts on this matter?
ANSWER:    This is really a baseless argument because the New Testament teaches there is no designated "day of worship." In Romans 14:5 Paul wrote,

"One man considers one day more sacred than another; another man considers every day alike. Each one should be fully convinced in his own

mind." In Colossians 2:16-17 He said, "Therefore do not let anyone judge you by what you eat or drink, or with regard to a religious festival, a New Moon celebration or a Sabbath day. These are a shadow of the things that were to come; the reality, however, is found in Christ."
The writer of Hebrews taught that the Old Testament Sabbath was a model of the New Testament "sabbath rest," which is a life long period of rest from the work of salvation that begins when we're born again (Hebrews 4:9-10). Therefore every-day is an acceptable day of worship in the Lord's sight, and if we've offered ourselves as living sacrifices, holy and pleasing to God (Romans 12:1) every day will be a day of worship.
MORE INFORMATION  RELATED TO THE MARK OF THE BEAST AT THE END OF THIS REPORT
—————————————————-
NEWS CLIPS/ARTICLES OBTAINED FROM MANY SOURCES – INCLUDING

Tracking bible prophecy.org
Rapture Ready News
Prophecyupdate.Com
Main News Channels
End Times Headlines
Prophecyupdateblogspot.com
Stevequayle.com
Gracethrufaith.com
Nowtheendbegins.com
Other Christian Sites
(CLICK ON) LATEST DAILY NEWS CLIPS:
ISRAEL NEWS:
I AM GOING TO MAKE JERUSALEM A CUP THAT SENDS ALL THE SURROUNDING PEOPLES REELING … Zech. 12:2
God is in control, and He told the nations the consequences of dividing the Promised Land and declaring peace and safety on their own terms (Joel 3:1-2; I Thess. 5:3)
WORLD TERRORISM – WARS
GENERAL WORLD NEWS:
GENERAL WORLD CORONAVIRUS NEWS:
WORLD FINANCE:
1Tim. 6:10 For the love of money is the root of all evil: which while some coveted after, they have erred from the faith, and pierced themselves through with many sorrows
MASSIVE EARTH CHANGES/EARTHQUAKES/VOLCANOES ETC:
2Chr. 7:13 If I shut up heaven that there be no rain, or if I command the locusts to devour the land, or if I send pestilence among my people;
2Chr. 7:14 If my people, which are called by my name, shall humble themselves, and pray, and seek my face, and turn from their wicked ways; then will I hear from heaven, and will forgive their sin, and will heal their land
CHRISTIAN AND RELIGIOUS WORLD NEWS:
Matt. 24:9 Then shall they deliver you up to be afflicted, and shall kill you: and ye shall be hated of all nations for my name's sake.
Matt. 24:10 And then shall many be offended, and shall betray one another, and shall hate one another
EXTRA WORLD – ALTERNATIVE NEWS:
Please keep in mind that this collection of News Articles is mainly concerning America, but also take note that what happens in America will also "Dramatically" affect Australia and the rest of the World "Massively".
—————————————————-
WORLD – PROPHETIC NEWS ARTICLES PRESENTATION  (SATURDAY 14th NOVEMBER 2020)
MIDDLE EAST AND WORLD WAR LOOMING THE BUILD UP TO PSALM 83  – ISAIAH 17 AND GOG OF MAGOG WARS EZEKIEL 37-38:
THE WHOLE WORLD IS UNSTABLE FINANCIALLY, POLITICALLY, PHYSICALLY, MORALLY, GODLY: – AND BECOMING MORE SO DAILY. (WE ARE IN THE BEGINNING OF SORROWS (MATT 24:8)
THE BIBLE STATES THAT IT WILL ONLY GET WORSE BEFORE THE START OF THE TRIBULATION OF MANKIND – (REVELATION 6)
But before that we have to go through the Birth Pangs, leading up to the Tribulation of Mankind; and I feel that the beginning of Matthew 24 explains that time very well. We are currently in the Birth Pangs (Even though Matthew 24: is directed at the Jewish Nation, it still reflects Biblical Prophecy for the whole World at this time):
Matt. 24:6 And ye shall hear of WARS AND RUMOURS OF WARS: see that ye be not troubled: for all these things must come to pass, but the end is not yet.
Matt. 24:7 FOR NATION SHALL RISE AGAINST NATION, AND KINGDOM AGAINST KINGDOM: and there shall be famines, and pestilences, and earthquakes, in divers places.
—————————————————-
GENERAL PROPHETIC NEWS SECTION:
—————————————————–
FORMER TRUMP ADVISOR: ISRAEL MAY ACT AGAINST IRAN BEFORE BIDEN ADMIN.
https://www.jpost.com/international/former-trump-advisor-israel-may-act-against-iran-before-biden-admin-648966 – By cody levine – November 12, 2020 22:53
H.R. MCMASTER SAID TO FOX HOST BRET BAIER THAT THEN-SECRETARY OF STATE JOHN KERRY DID NOT CONSIDER THE "HOSTILE IDEOLOGY" OF THE IRANIAN REGIME.
A missile unveiled by iran is launched in an unknown location in iran in this picture received by reuters on august 20, 2020
(photo credit: wana news agency/reuters)
Advertisement
Former national security advisor gen. H.r. mcmaster for the trump administration said in an interview with fox news thursday that president-elect joe biden should not rejoin the 2015 iran nuclear deal upon taking office in on january 20.
Mcmaster said to fox host bret baier that then-secretary of state john kerry was wrong and did not consider the  "hostile ideology" of the iranian regime, in addition to its involvement in regional proxy wars and aggression against the united states.
"these big payoffs to iran when the deal was signed, as well as the relief of sanctions … What did they do with that money?" mcmaster asked.
"they applied that money to intensify sectarian violence across the region in an effort to put a proxy army on the border of israel," he noted, reflecting the position to prime minister benjamin netanyahu.
"it would be a really big mistake to turn the clock back to 2016 and resurrect the nuclear deal," mcmaster added.
"the iran nuclear deal was a political disaster masquerading as a diplomatic triumph."
On the issue of a presidential transition, mcmaster said that it is essential that it goes smoothly for the purpose of national security, arguing that the us needs to signal to the world the stability of democratic institutions and not show "weakness and division."
"our enemies, adversaries, rivals think it's a time to act out against us. So i think it's really important for us to show a high degree of competence and a degree of stability and a recognition that our democracy works and our institutions are strong.
Any period of transition is a dangerous time," mcmaster pointed out.
"our enemies, adversaries, rivals think it's a time to act out against us. So i think it's really important for us to show a high degree of competence and a degree of stability and a recognition that our democracy works and our institutions are strong. And i think that if we show weakness and division, there are a lot of malign actors that want to take advantage of that," he concluded.
Mcmaster also spoke of israel and its strategy in relation to iran, suggesting that israel may act against iran in some form, including a military strike, following the end of trump's tenure as president. He noted that this would be in-line with the begin doctrine.
He claimed that we may see a return to the period of the mid-2000s regarding iranian breakout nuclear capability. 
————————————————-
https://prophecyupdate.blogspot.com/ –
Article by Anthony Murdoch republished from LifeSiteNews.com)
Leaked documents show the Canadian Forces under the government of Prime Minister Justin Trudeau are looking at using the country's military to create an organization to shape the "attitudes, beliefs and behaviours of audiences."
In an October Ottawa Citizen report, the newspaper said it was able to obtain documents which they claim show a government plan on creating a new Defense Strategic Communication group.
Target audiences for the new propaganda group would be Canadians as well as foreign nationals in places where the Canadian Forces operates.
John Carpay, president of the Justice Centre for Constitutional Freedoms, told LifeSiteNews that in a democracy such as Canada, the military's purpose is to defend the country from threats, not to try and influence people's opinion.
"The military has no business trying to influence public opinion in any way shape or form, and in fact, no government body does," Carpay told LifeSiteNews.
"In a democracy, the purpose of the military is to defend the country from external threats and possibly, potentially from internal violent rebellion."
According to the Citizen, some aspects of the documents – which are still in draft form – have already been carried out on the Canadian public.
The leaked documents obtained by the Ottawa Citizen come after an October report from the same newspaper which described how the Canadian Forces had spent over $1 million on "behaviour modification training" from the SCL Group, which is the parent firm of Cambridge Analytica.
In October, the Canadian Forces were compelled to publicly admit that they had already started propaganda initiatives on citizens. This came about after a letter sent to residents in the province of Nova Scotia warning them of a pack of wolves on the loose was deemed fake by the provincial government.
The "wolves" propaganda campaign was carried out by information warfare specialists from the Halifax Rifles reserve unit, who went as far as generating wolf sounds using speakers, along with forging the logo of the Wildlife Division of Nova Scotia's Department of Lands and Forestry or their scheme.
————————————————-
https://prophecyupdate.blogspot.com/ – Eric Striker,
The European Union is moving to ban end-to-end encrypted communication. 
An EU council of ministers resolution spearheaded by French Prime Minister Emmanuel Macron and Austrian Chancellor Sebastian Kurz of the conservative Austrian People's Party would mandate that apps such as Telegram, Signal, and WhatsApp provide European intelligence services with backdoor access in order to allow them to better monitor the conversations of their citizens. 
Encryption is an important tool used by dissidents, journalists and privacy-conscious citizens around the world in an age of mass surveillance and strict social media censorship. Millions have started embracing the technology in the West as the rulers of the Anglosphere and Europe continue to lose public confidence and become more repressive. 
The excuse being given for this effort is a spate of recent terrorist attacks in France and Austria committed by Islamic extremists. Rather than contend with the complex cultural, ethnic and immigration issues that lead to such violence, Macron, Kurz and the interests they represent see an opportunity to expand their eavesdropping power over their increasingly frightened population.  
In recent years, laws passed by liberal governments under the guise of combating foreign Islamic terrorism have been utilized against citizens espousing nationalist, populist and dissident ideas, as well as adversarial political factions.
In the United States, the Department of Homeland Security (DHS) was founded after 9/11 to combat Al Qaeda operations domestically, but its unconstitutional powers today are largely focused on going after right-wing white men. The FBI's CIA-like power granted to them in the name of counter-terrorism lowered the bar for surveillance via the secret FISA court and was used by permanent bureaucrats to entrap and spy on members of Donald Trump's presidential campaign in 2016. 
Figures struggling with low approval ratings like Macron have a vested interest in being able to spy on protest movements like the Yellow Vests, who have largely been shut down by Facebook and forced to migrate to Telegram.  
In pursuing these measures, Europe will be following the lead of the Five Eyes intelligence network (United Kingdom, United States, Australia, New Zealand and Canada), which last October put out a call for an international plan to end accessible encryption for ordinary citizens.
Whatever comes of this EU effort, it's clear that the liberal elite's response to problems they create will be no different than what they criticize China or Russia for. 
————————————————-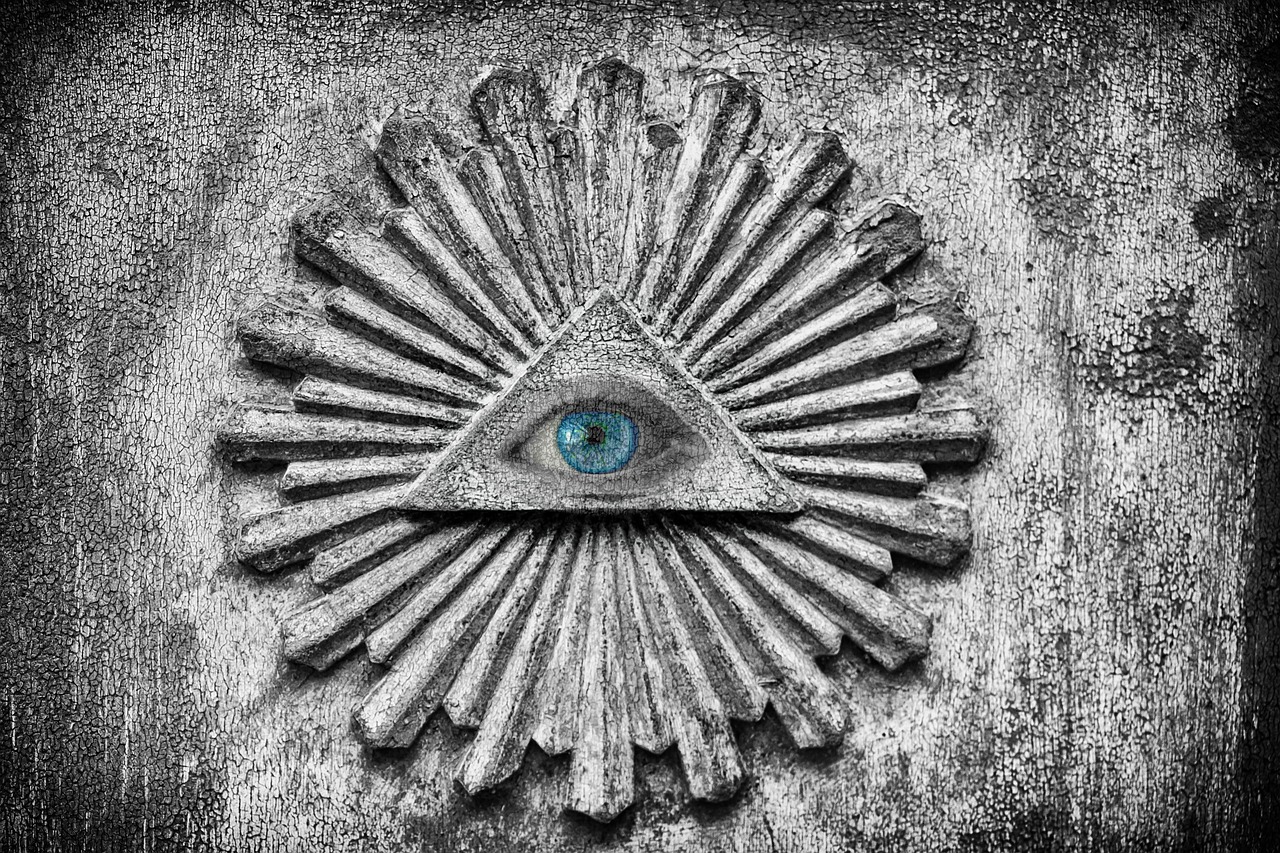 One of the biggest reasons why the elite hate Donald Trump so much is because they can't control him.  But if Joe Biden ends up in the White House, that won't be a problem.  Our corporate overlords know exactly what they are getting with Biden, and that is why they backed him so strongly during the campaign.  In fact, if our corporate overlords could create a perfect president from scratch, they would end up with someone that looks very similar to Joe Biden. (

READ MORE…

)
————————————————-
Even Jerome Powell is admitting that the boom years are over.  For months, I have been trying to explain to my readers that the debt-fueled "prosperity" that we were enjoying prior to the COVID pandemic won't be coming back, and initially I received quite a bit of criticism for saying that.  But that criticism has subsided, because at this point pretty much everyone can see the truth.  Despite stimulus package after stimulus package, and despite unprecedented intervention by the Federal Reserve, we continue to be mired in the worst economic downturn since the Great Depression of the 1930s.  Fear of the virus continues to drag down the overall level of economic activity, more businesses are going under with each passing day, and the layoff announcements never seem to end. (

READ MORE…

)
AND AS GOES THE REST OF THE WORLD INTO THE GRIPS OF THE ANICHRIST, AND A ONE WORLD SYSTEM OF "TOTAL" CONTROL OF THE MASSES
————————————————-
EUROPEAN CENTRAL BANK COULD SOON ADOPT DIGITAL CURRENCY
https://endtimeheadlines.org/2020/11/european-central-bank-could-soon-adopt-digital-currency/ – Nov 12, 2020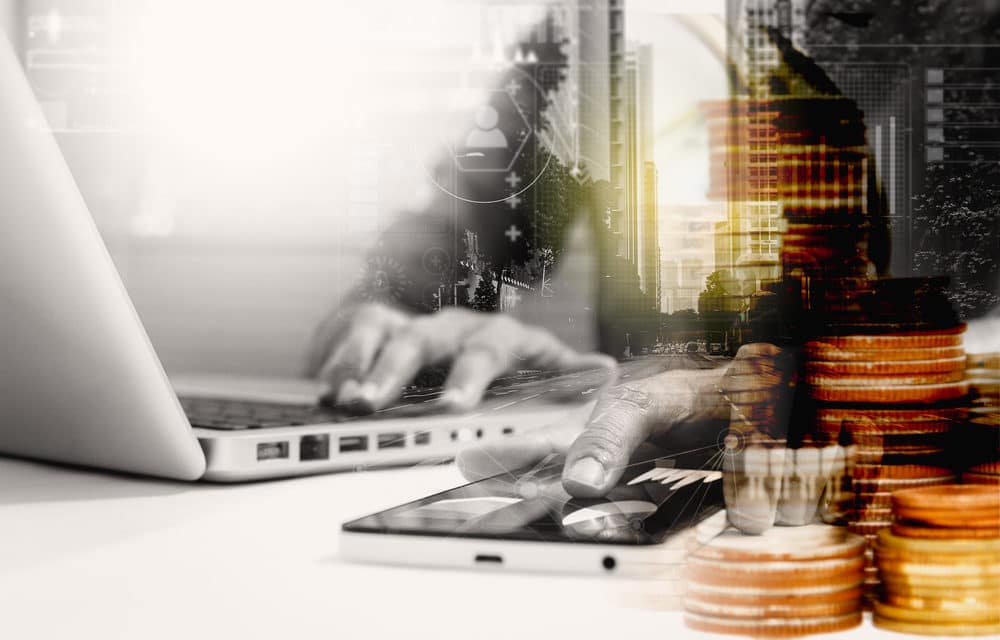 (ETH) – In what appears to be another move toward a cashless society, a new report is indicating that European Central Bank President Christine Lagarde has signaled that her institution may soon create a digital currency within years in what would be a dramatic change to the euro zone's financial sector.
"My hunch is that it will come," Lagarde said Thursday during a virtual panel discussion hosted by the ECB. "If it's cheaper, faster, more secure for the users then we should explore it. If it's going to contribute to a better monetary sovereignty, a better autonomy for the euro area, I think we should explore it."
This transition wouldn't be immediate as the president is indicating that it may be two to four years before the project could be launched as it addresses concerns over money laundering, privacy, and the technology involved. However, Federal Reserve Chair Jerome Powell and Bank of England Governor Andrew Bailey reiterated their caution with Powell saying the
Fed should "carefully and thoughtfully" review the issue, and Bailey said there's a "lot of hard work to think through the implications." The news comes as China has also advanced with plans for a central-bank digital currency. "We're not racing to be first," Lagarde said. "We are moving ahead diligently, not incautiously. We will be prudent."
Meanwhile, we also received news today that Chipotle Mexican Grill will open the first digital-only restaurant come this Saturday. This location will not include a dining room or a line for ordering, that's because customers will have to order in advance on Chipotle's app, website, or third-party delivery platforms.
According to NBC, The new restaurant design was designed for urban areas, where real estate is more expensive and a full-size restaurant isn't possible, but the first location will open in Highland Falls, New York, just outside of the gates of West Point. However, the main reason seems to be centered around the coronavirus as the pandemic has accelerated customers' shift to ordering online rather than in person. This resulted in the company reporting that digital sales more than tripled.
————————————————-
96% OF DOMINION VOTING SYSTEMS POLITICAL DONATIONS WENT TO DEMOCRATS
https://thecommonsenseshow.com/economics-health-immigration/96-dominion-voting-systems-political-donations-went-democrats – Submitted by Dave Hodges on Friday, November 13, 2020 – by Natalie Winters – TheNationalPulse.com 
11:19.
 

OF 96 POLITICAL DONATIONS COMING FROM EMPLOYEES OF DOMINION VOTING SYSTEMS, NEARLY 96 PERCENT OF CONTRIBUTIONS WERE DIRECTED TO DEMOCRATIC CANDIDATES.
The company in question, Dominion Voting Systems, improperly counted ballots to create a fraudulent win for Joe Biden in Antrim County, Michigan and caused several other "glitches" that required extended voting hours and delayed results.
Federal Election Commission (FEC) records, however, reveal the company is overwhelmingly staffed by Democratic donors – perhaps contributing to the explanation as to how the machines malfunctioned exclusively to Biden's benefit.
From 2014 to 2020, nine individuals who list "Dominion Voting" or "Dominion Voting Systems" as their employer contributed money to national political campaigns, including the 2020 presidential election. Totaling 96 donations, the sum between employees amounts to $1,241.15.
Employees positions span the entirety of the voting system's process from set-up to tabulation, including software developers, network engineers, software production specialists, and implementation managers.
Of the 96 donations, 92 in total – or 95.8 percent – went to Democratic candidate, predominantly via Act Blue. This means that of the $1,241.15, a total of $1,154.90 went to boost Democrats.
One donation, for example, from a Dominion software developer went to MoveOn.org – a leftist political action committee the describes itself as a "pillar" and "at the forefront" of the anti-Trump "resistance" movement.
In contrast, just four donations – equivalent to $86.25 – over the six-year period went to Republican candidates, specifically President Trump.
Dominion has also employed a host of Democratic party-linked lobbyists to assist on issues including "monitor[ing] federal legislation" and "issues related to election security." For example, a former Chief of Staff for Nancy Pelosi and a director of vote protection for Obama's 2012 campaign are currently retained by the voting company.
President Trump also raised red flags about the company's potential to have swayed the 2020 election on Twitter:
The Deep State-Democrats Plan to Turn America Into 1992 Bosnia In Order to Get the Guns Before the Bolshevik Purge Planned for America
https://thecommonsenseshow.com/activism-agenda-21-conspiracy/deep-state-democrats-plan-turn-america-1992-bosnia-order-get-guns-bolshevik-purge-planned-america – Submitted by Dave Hodges on Friday, November 13, 2020 – 16:08.
Steve Quayle and myself are conducting an interview in the very near future about the fact that certain entities have engaged in a deal with Democrats/Deep State and they intend to take their guns, prior to the Bolshevik purge that will follow. No doubt, America will resist. However, we are acting on the Bosnia playbook and the direction is clear. First, in Bosnia, the election was stolen and then when gun confiscation was not successful, they did the following to the citizens. This is one citizens account of how America is going down the same path and he admonishes the people of this country to never give up their guns.
The dispersal of information was organized in a Q and A format:
You say you survived hell on earth. In general, how prepared were the people for this crisis? When all hell broke loose, how helpful was your government and/or local authorities?
I am from Bosnia. You know, between 1992 and 1995, it was hell. For one year, I lived and survived in a city with 6,000 people without water, electricity, gasoline, medical help, civil defense, distribution service, any kind of traditional service or centralized rule.
Our city was blockaded by the army; and for one year, life in the city turned into total crap. We had no army, no police. We only had armed groups; those armed protected their homes and families.
When it all started, some of us were better prepared. But most of the neighbors' families had enough food only for a few days. Some had pistols; a few had AK-47s or shotguns.
EDITOR'S NOTE: THESE ARE THE EXACT SAME GUNS THAT HB 1296 WANT TO CONFISCATE
After a month or two, gangs started operating, destroying everything. Hospitals, for example, turned into slaughterhouses. There was no more police. About 80 percent of the hospital staff were gone. I got lucky. My family at the time was fairly large (15 people in a large house, six pistols, three AKs), and we survived (most of us, at least).
WHY DO PEOPLE NEED GUNS AND AMMUNITION?
Today, me and my family are well-prepared, I am well-armed. I have experience. It does not matter what will happen: an earthquake, a war, a tsunami, aliens, terrorists, economic collapse, uprising. The important part is that something will happen…I have four weapons and 2,000 rounds for each… You should choose the simplest weapons. I carry a Glock .45. I like it, but it's a rare gun here. So I have two TT pistols, too. (Everyone has them and ammo is common.)
WHAT DID YOU NEED TO SURVIVE?  
Arms, ammunition, candles, lighters, antibiotics, gasoline, batteries and food. We fought for these things like animals. In these situations, it all changes. Men become monsters. It was disgusting. Strength was in numbers. A man living alone getting killed and robbed would be just a matter of time, even if he was armed.
From the above paragraph, we can certainly conclude that guns are not the only factor that aid in survival, but after food and water and alliances, which capitalizes on the fact that there is strength in numbers, guns and accompanying ammo are most important. 
When you needed something and had to go out and obtain it, what dangers existed? How important were the guns to your survival?
Never travel alone or in groups that were too big — always two to three men. All armed, travel swift, in the shadows, cross streets through ruins, not along open streets.
There were many gangs 10 to 15 men strong, some as large as 50 men. But there were also many normal men, like you and me, fathers and grandfathers, who killed and robbed. There were no "good" and "bad" men. Most were in the middle and ready for the worst…
In America, the government is incrementally trying to take the guns. Did that happen in Bosnia and how did the people respond?
After the war, we had guns in every house. The police confiscated lots of guns at the beginning of the war. But most of them we hid. Now I have one legal gun that I have a license for. Under the law, that's called a temporary collection. If there is unrest, the government will seize all the registered guns. Never forget that.
You know, there are many people who have one legal gun, but also illegal guns if that one gets seized. If you have good trade goods, you might be able to get a gun in a tough situation. But remember, the most difficult time is the first days, and perhaps you won't have enough time to find a weapon to protect your family. To be disarmed in a time of chaos and panic is a bad idea.
Do you have any final advice for Americans who would allow their government to disarm them?
I think defense is very important, but it must be carried out unobtrusively. If you are in a city and SHTF comes, you need a simple, non-flashy place, with lots of guns and ammo.
How much ammo? As much as possible…
It was a "dirty" business.
Let me give you a piece of advice: You need guns and ammo first — and second, everything else. Literally everything! All depends on the space and money you have.
If you forget something, there will always be someone to trade with for it. But if you forget weapons and ammo, there will be no access to trading for you.
I don't think big families are extra mouths. Big families means both more guns and strength — and from there, everyone prepares on his own.
CONCLUSION
It is very clear that HB 1296 constitutes a major step which will result in the confiscation of all guns except those controlled by the government and the ones that the criminals won't turn in as well as the enemies of our nation and their soldiers. The people of Hong Kong are about to learn a valuable lesson about standing up for your rights without the arms needed to back up the words and protests. 
During Katrina, how long did the police stay on the job? Other first responders? Medical personnel? Wasn't it 3-4 days and people were on their own? It was the same in Bosnia and it will be the same here. 
If the liberals and their Deep State puppet masters were not planning to do something bad to the American people, then why do they want to disarm us?
Thomas Jefferson knew these facts all to well. He was very clear in his subsequent writings. He did not write the Second Amendment to protect America from the British or the French. He wrote the Second Amendment to protect us from our government. And if we look at the beliefs being expressed by the Democratic Presidential candidates, we are a short hop, skip and a jump away from living in genocidal Bosnia. 
The Common Sense Show is dedicated to peaceful and nonviolent change as expressed at the top of the page. However, self-defense does not disappear from a peaceful construct related to social change. Every human being has the right to defend themselves, despite what they are doing in the UK and Canada.
On the contrary, and unlike these misguided nations, we do not need less guns, we need more guns. Every American who is of sound mind and body needs to be armed and trained to fight. Why? There are two reasons why gun ownership should be universal. First, in counties where gun ownership is high (eg Georgia), the crime rate is low. In cities where gun control violates the Second Amendment, the crime rate, and especially the murder rate, is astronomical (eg Washington DC, Chicago, etc.)!  Remember, all genocides are preceded by gun confiscation. All gun confiscations are preceded by registration. Remember, you are your own first responder. FEMA has admitted that they can protect and/or rescue you. You are on your own and when you finally come to realize this fact, then you will plan accordingly, just like the people of Bosnia were forced to, or they perished. 
Before the government takes away your guns, you need to acquire multiple guns with 2,000 rounds of ammunition each. Find hiding places for your guns. Learn how to conceal and carry without being obvious and the next time a would-be Manchurian candidate shooter walks into a mall or a theater, there will be someone there to take. Then the Deep State will be forced to come up with new false flags. But never, never, never give up your guns. The lessons of history speak loudly and clearly.  The ties that binds our society are thin and they are weak. We are an event away from being Bosnia. Chicago is already in a state of 1990's Bosnia.
Arm up, train up, and defy this criminal government that would violate your Second Amendment rights and put your life and the lives of your family at risk. If there is a 2020 election, we must perform an electoral genocide against the political careers for all who support gun confiscation and putting your family at risk. If the government moves against our guns, it is an act of war against the safety and welfare of the people.
Stay tuned for my interview with Steve Quayle as it will tie a ribbon on this plot against the American people. 
————————————————-
https://prophecyupdate.blogspot.com/ – Raul Ilargi Meijer
We would by now have expected the narrative surrounding COVID19 to be simpler to understand, but it's not. We may understand much more about the disease and everything that has to do with it, but we're finding there is so much that has been left unsaid, not discussed, neglected.
The discussion has been stuck in an All Else Being Equal (Ceteris Paribus) mode, but all things do not remain equal. It's not even as if you get rid of the disease, all your problems go away. Not only do various COVID measures inflict huge damage on economies, on people's jobs and incomes, they also cause entire new sets of health problems.
The point is, you can't force lockdowns, masks etc. onto people, without looking at what the consequences of that will be. Because all things do not remain equal for 6-7 months.
A nice example comes from a July 2020 study published in the Lancet, which indicates that "..the number of smokers in a population was correlated with a 3% decrease in covid deaths.. Wow, that's great. Let's get everybody smoking, said … nobody. But if your sole focus is COVID19, and for many governments it is, why not? That's of course because smoking is one thing people recognize as "bad". But how about other things, that are not?
That same Lancet study, as interpreted by a Sebastian Rushworth MD, also says there is no proof that lockdowns work:
The factors that most strongly predicted the number of people who died of covid in a country were rate of obesity, average age, and level of income disparity. Each percentage point increase in the rate of obesity resulted in a 12% increase in covid deaths. Each additional average year of age in the population increased covid deaths by 10% . On the opposite end of the spectrum, each point in the direction of greater equality on the gini-coefficient (a scale used to determine how evenly resources are distributed across a population) resulted in a 12% decrease in covid deaths. All these results were statistically significant.
The authors found no correlation whatsoever between severity of lockdown and number of covid deaths. And they didn't find any correlation between border closures and covid deaths either. And there was no correlation between mass testing and covid deaths either, for that matter. Basically, nothing that various world governments have done to combat covid seems to have had any effect whatsoever on the number of deaths.
————————————————-
ABSURDITY 2
https://prophecyupdate.blogspot.com/ – Shane J. Coules
"A man walks through an eerily quiet, once-busy street lined with closed-down stores and burnt-out vehicles. Some of the storefronts display boarded-up windows, others with spattered red paint on the glass-like blood on a wrecked car's windshield. Some of the stores have been victims of looting, the shards of glass on the ground a diamond-like reminder of the recent mayhem. Our protagonist takes a deep breath; the sound audible in the vast silence. He releases the breath slowly and continues to walk. His nostrils flare. He detects a familiar smell in the air: something's burning. His ears twitch as he hears the distant roar of a mob, the volume rising with each step he takes. He sees in the distance a fiery orange glow growing larger; the fire that has been raging for months, continuing to spread."
The above scene may sound like the prologue of an apocalyptic novel by, say, Stephen King. But it could easily be a blend of scenes from 2020: moments pulled from a nightmarish year—the end of which most of us will be happy to see.
And as countries throughout Europe and some states in the US move into a second wave of covid-inspired lockdowns, it's worth reflecting on what we've encountered thus far in this surreal year, and ruminating on the absurdity of a second lockdown.
"Stay at Home. Wear a Mask. Science Is Real."
If I had a dollar for every time I heard or saw those three short statements bandied about on- and offline, I'd have quite a few, although admittedly I wouldn't be rich. But I'd likely be in a better position than many small businesses that have been thrown into the unforgiving sea by their government only to be tossed a meager life vest by the same people who wrestled them overboard in the first place. It's worth noting that the life vest hasn't been enough to save some from sinking to the murky depths—with many more to follow suit.
Let us take a moment to consider those three regularly regurgitated phrases:
Stay at home. This was and still is the order given by many governments around the world, telling their citizens that they should venture outside only if it is "essential" or for a spell of light exercise. Limits on how far you can travel (in Ireland, for example, it's within a five-kilometer radius of your home), and how many people from other households you can invite into your privately owned property (again, in Ireland this number is zero as of this writing, and that includes your front and backyard), have been declared by the powers that be. Fines, public shaming (do not dare question these measures or partake in anti-lockdown protests!), and a bad reputation await those who break these rules.
Wear a mask. While this writer personally has no problem wearing a face mask if a business owner requests it, it is interesting to note that years of scientific analyses on the effectiveness of face masks when it comes to hampering the spread of infectious respiratory illnesses like the flu, have shown it to be negligible. Go to the CDC's (Centers for Disease Control and Prevention) website right now and you'll read that "no recommendation can be made at this time for mask use in the community by asymptomatic persons, including those at high risk for complications, to prevent exposure to influenza viruses." While Covid-19 and flu are similar illnesses, they come from different viruses, and the former is more infectious than the latter. It is also worth noting that the science around face masks is indeed still disputed by experts, and it's even been argued that wearing masks can enhance the spread of the virus because people can be less mindful of social distancing while touching their nose and mouth more than they would when not wearing one.
Science is real. To end so emphatically (and condescendingly), you would hope that the person speaking those patronizing words has science on their side. But as one of the world's most senior epidemiologists, Johan Giesecke, advisor to the Swedish government, said back in April: UK and European policies on lockdown are not evidence-based.
And then we can remind ourselves of the now infamous Neil Ferguson–led Imperial College London study which determined that up to five hundred thousand lives could be lost in the UK alone. It was later revealed that the modelling used for the study was outdated, and thus the calculations dramatically inflated. For what it's worth, Ferguson also said back in 2005 that 150 to 200 million people could die from the bird flu. The number of worldwide fatalities from bird flu between 2003 and 2009 was…282. So, science is real. Stop being a bad person. Listen to the experts and do not question them. Ever.
THE IMMORALITY OF LOCKDOWNS
But, putting such life-altering power—over matters such as forced lockdowns—in the hands of people who pay a negligible price for being wrong (some political damage, maybe) is not only asinine, it is plain wrong. Coercion is wrong. Taking the freedom of choice away from people by force is wrong. Tell the old woman living with a terminal illness that she must spend the final months of her life in isolation; that she can't take a trip to the lake she's visited since she was a child; that she can't be surrounded by her loved ones during the remaining time she has left. Tell a business owner that their business isn't essential. Tell the man who's prone to depression and lives alone in a tiny studio apartment that this lockdown is for his own good. Tell the woman whose cancer diagnosis will be delayed—and thus her chances of survival reduced—that this lockdown is for her own good.
This is no different from telling an individual driver that "speed kills," so tough—you can't drive a car anymore. Or that alcohol is one of the biggest yearly killers, so tough—you can't enjoy a beer anymore. Or that more than two hundred thousand children alone are treated in hospital every year from accidents related to bike riding, so tough—you can't enjoy cycling anymore. The role of government isn't to keep people safe from themselves or the dangers that come with living freely; there's no reason why this shouldn't apply to covid-19.
For many of us, the latest covid calamity is just another disappointing chapter in the dreadful tome that is big government. When we consider that "one cannot violate moral and economic laws without having to pay a price, and that one violation will, according to the 'logic' of state action, lead to more violations until the price that must be paid becomes intolerable," more scenes of social unrest are likely.
But there's still time for people to see the major failures of bloated, bureaucratic government made up of people who pay little to no price for being wrong and wreaking economic havoc—covid or not—on its citizens (far from being punished, those in charge regularly reward themselves with hefty taxpayer-funded pensions). Gross mismanagement by distended governments that leads to further social unrest and far worse doesn't have to be the future. As Ludwig von Mises said, "Whoever wants peace among nations must seek to limit the state and its influence most strictly." Those wise words are applicable to peace within nations, too.
————————————————-
https://prophecyupdate.blogspot.com/ – By Steven Brown
A MAJOR 5.4 earthquake has rattled Nevada, with the US Geological Society warning the area was suffering its worst streak of quakes in 66 years.
Two earthquakes – one in Nevada and the other in California – struck within 30 seconds of each other. The strong quake hit at 1.13am local time (9.13am GMT). It follows a series of other strong quakes, with USGS saying the area was facing its worst streak in 66 years.
It follows a series of other strong quakes, with USGS saying the area was facing its worst streak in 66 years.
One person said: "Started off small.
"Thought it was done then it intensified in Tonopah."
A spokesperson for US Geological Survey told CNN the earthquake was "widely felt".
It added the quake shocked locals as the area has a "streak of not having big earthquakes for 66 years."Esmeralda County Sheriff, Sharon Wehrly, posted a video of road damage to US 95 and a large hole can be seen in the middle of the road.In the video, Ms Wehrly says: "As you can see, the highway has shifted at mile marker Esmeralda 89.
————————————————-
https://prophecyupdate.blogspot.com/ – Joaquin Flores 
Genesis 11:5 – And the Lord came down to see the city and the tower, which the children of men builded.
The Great Reset, the 4th Industrial Revolution, the 4th Turning, the Great Awakening, and Artificial Intelligence. These are the real themes that are shaping the socio-political, cultural, and ideological landscape of our lives in 2020.
The push for lockdown and quarantine towards a Great Reset is increasingly understood by critics as program of mass enslavement and collective punishment, population reduction, presented within the trappings progressive talking points. In our last piece on the Great Reset, 'Whose Great Reset? The Fight for Our Future – Technocracy vs. the Republic', we confronted the Orwellian nature of the term itself, showing that the ostensibly technocratic new proposal was being made in a way that appears to short-cut the decision making processes of sovereign states as well as democratic processes within republics.
In the eternal words of the Irish author, Oscar Wilde, 'Life imitates art far more than art imitates life'.
"That we live in a time where the plans of the elite are more openly and more brazenly spelled out, in fiction, in public mythology, in culture, and are manufactured in a way entirely out of the hands of the vast majority of people whose lives will be forever changed, likely for the worse, is hands-down the real catastrophe of our time."
————————————————-
WHO REIGNS?
https://prophecyupdate.blogspot.com/ – By Dennis Huebshman
With all the hype that's going on today, people worldwide are holding their breaths because of our presidential election. On both sides of the fence, people are worried that their candidate won't win. Even though the official election is over, the outcome is still in question. It may take a month or so before there is an absolute decision. It's evident that people are looking in the wrong direction for answers. (any emphasis mine)
First, it's obvious that there are spiritual forces at work, each with their own agendas. The one force that rules overall is the Lord God Jehovah. Satan has entered the arena throughout the world in preparation for the coming of the ultimate evil antichrist and his false prophet. One thing to remember, he can only do what the Father will allow. God is aware of every issue today, and is not surprised by any of them. Everything is spelled out in scripture, and God's timing is perfect.
While not trying to judge anyone, as that task belongs to God, there are those who are pushing for a one-world currency, one-world government and even an all-encompassing one-world religion. 
This is not new as John told us in 1 John 2:18 that there were already antichrists in the world.
Through 1 John chapters 4 and 5, we're told that false prophets were already in this world. 
An absolute key verse is 1 John 5:12; "Whoever has the Son, has life; whoever does not have the Son of God, does not have life." There are no "except for" comments or any other options. We cannot remain "neutral" in this battle. John 3:18, John 14:6, Acts 4:12, Romans 5:8 and Romans 8:1 all say that Jesus is our only Savior. John 10:30 specifically states that; "The Father and I are One."
Romans 6:23 gives a firm warning, and then a message of victory. "For the wages of sin is death; but the free gift of God is eternal life in Christ Jesus our Lord." Again, specific and to the point, and offered to all who will receive and accept the gift. A gift is only useful if received, opened and accepted.
Jesus, Paul, Peter, John and others all said that satanic activity would increase near the end of this age. It will be full-blown in the 7-year wrath/tribulation period, but God has promised that all true believers, that are indwelt with the Holy Spirit, will be kept from going through that time. (1 Thessalonians 1:10; 1 Thessalonians 5:9-10; Revelation 3:10)
Question; has there been an obvious increase in evil? Are there not churches (?) of satan that have come out in the open in the last decade or so? Is not just about everything and everyone that is of Jesus being condemned as causing hatred toward all people with alternative lifestyles that are an abomination to God?
As humans, it's normal for us to be concerned about the things of this world, but we should not be totally demoralized by them. We must remember we have a Heavenly Father who is, and always will be, in total control. The closer we get to Him, and the stronger the relationship we develop with Jesus, the things of this earth won't be quite so overwhelming.
John 16:33 one more time; "(Jesus said), I have said these things to you, that in Me you may have peace. In this world you will have tribulations; but take heart; I have overcome the world."
————————————————-
The Mark Of The Beast
https://gracethrufaith.com/ask-a-bible-teacher/the-mark-of-the-beast-4/
QUESTION:    I work on political campaigns and familiarize myself with legislation under debate. During the health care debates a legislative proposal included possible implanting RFID chips into recipients of the "public option", an implant containing health information and monitoring success or failures of medical issues. As a Christian these proposals scare me, they seem invasive and may provide the ability for abuse.
Talking with my father, I mentioned my concern and stated that I would NEVER accept such an implant, in fact I would die before accepting any government mandated implant. Is such a concern irrational? I believe, as Christians living for Jesus, we should have boundaries we are not willing to cross. To me a government chip/implant is crossing the boundary. I know the same concern ran rampant when the social security numbers were administered but I think something in line with the RFID (failed) proposal is different and much more dangerous.
ANSWER:    It's OK to make a strong personal stand about things, and invasion of privacy is an important issue. But just so you understand, the Bible doesn't prohibit taking an RFID chip. What Rev. 13:16-17 says it that it's prohibited to knowingly take the mark of the beast on one's right hand or forehead, which is the name of the beast or the number of his name.
There are several pre-conditions that must be met for this to happen. The anti-Christ and false prophet have to be in power to require and enforce this. This means the name and/or number have to refer to someone who has world wide executive power. Then the mark has to be necessary to either buy or sell goods and services which means a one world economic system has to be in place and functioning at the most basic levels of society. Also the person taking the mark has to do so knowingly and willingly, because it's really a pledge of loyalty. Since all this happens within the parameters of the Great Tribulation, there has to be a Temple in Israel, the nation has to officially be in covenant with God, and the Church has to have disappeared.
None of these conditions have been met nor could they be met retroactively. The idea that people can be tricked into unknowingly taking the mark, thereby forfeiting their salvation if they have it, or their chance to receive it if they don't, cannot be supported Biblically. This is why fears of the social security number, the uniform pricing (bar) code, RFID, etc. are unfounded. They may be pointing the way to the system the anti-Christ will eventually use, but they themselves can not be the mark of the beast.
More On the Mark Of The Beast
https://gracethrufaith.com/ask-a-bible-teacher/still-mark-beast/
QUESTION:    I read the below piece recently, and it seemed to link with your thoughts regarding Satan's activities before the flood, in interfering with the genes of animals.
"The mark of the Beast in the book of Revelation could be the key. Anyone who takes this mark can no longer be saved according to scripture. This mark may include an implanted bio-chip and/or a genetic altering that in some way changes the human genetic code from being made in the image of God into being transformed to an image of Satan. Thus, they are forever disqualified for salvation through the Kinsman Redeemer that God chose to save the human race (Jesus)."
What are your thoughts?
ANSWER:    This is the latest speculation concerning the mark of the beast. Like everything that preceded it, this is human speculation based on current advances in technology. Personally, I don't think it will be necessary to have their DNA altered to prevent them from being saved. God will know who has taken the mark, and will deny them entry into the kingdom.
Let me take this opportunity to emphasize that the mark of the beast will not be implemented until after the Great Tribulation begins (after the Church is gone), and everyone left will receive advance warning by God not to take it (Rev. 14:9-11). Therefore, those who take it will do so knowingly and willingly. Tribulation believers will be expected to forfeit their lives rather than take the mark (Rev. 14:12).
More On Taking The Mark Of The Beast
https://gracethrufaith.com/ask-a-bible-teacher/taking-mark-beast/
QUESTION:    Do you think taking the mark of the beast involves something far more sinister than just a means of controlling buying and selling, perhaps the changing of your DNA and your very soul belonging to Satan?
ANSWER:    Lately there are several theories on what the mark really is and how it will affect the people who take it. None of these theories are mentioned in the Bible and are merely human speculation. The clear Biblical facts are that people who take the mark will have been warned in advance that doing so will place them forever outside of God's saving grace and will choose to do so in spite of this. Rev. 14:9-11 spells it out.
A third angel followed them and said in a loud voice: "If anyone worships the beast and his image and receives his mark on their forehead or on their hand, they, too, will drink the wine of God's fury, which has been poured full strength into the cup of his wrath. They will be tormented with burning sulfur in the presence of the holy angels and of the Lamb. And the smoke of their torment will rise for ever and ever. There will be no rest day or night for those who worship the beast and his image, or for anyone who receives the mark of his name."
To me the technology involved or how it may change people is irrelevant. Whatever it turns out to be, people will know exactly what the mark is, what taking it means, and that God has warned them not to take it. No one can be tricked into taking it without their knowledge or against their will. Nor can they do so by accident. Otherwise God could not hold them accountable for taking it.
Still More On the Mark Of The Beast
https://gracethrufaith.com/ask-a-bible-teacher/still-mark-beast/
QUESTION:    I read the below piece recently, and it seemed to link with your thoughts regarding Satan's activities before the flood, in interfering with the genes of animals.
"The mark of the Beast in the book of Revelation could be the key. Anyone who takes this mark can no longer be saved according to scripture. This mark may include an implanted bio-chip and/or a genetic altering that in some way changes the human genetic code from being made in the image of God into being transformed to an image of Satan. Thus, they are forever disqualified for salvation through the Kinsman Redeemer that God chose to save the human race (Jesus)."
What are your thoughts?
ANSWER:    This is the latest speculation concerning the mark of the beast. Like everything that preceded it, this is human speculation based on current advances in technology. Personally, I don't think it will be necessary to have their DNA altered to prevent them from being saved. God will know who has taken the mark, and will deny them entry into the kingdom.
Let me take this opportunity to emphasize that the mark of the beast will not be implemented until after the Great Tribulation begins (after the Church is gone), and everyone left will receive advance warning by God not to take it (Rev. 14:9-11). Therefore, those who take it will do so knowingly and willingly. Tribulation believers will be expected to forfeit their lives rather than take the mark (Rev. 14:12).
—————————————–
WEBPAGE ADMINISTRATOR

: 

The Coronavirus "Injection" Is Not The Mark Of The Beast, But It Will Change Your D.N.A. And Have Lots Of Other "Sinister" Things In It.
You Know, there comes a time in one's life when you just have to speak up regarding the "Blatant "Stupidity", "Greed", "Corruption", "Lies", "ETC" that some people have in their Soul; To say we have to have the Vaccine because "I SAID SO"; even if it is Tainted with "DEATH", it can change your R.N.A. to Totally Change your D.N.A. Causing "DEATH". And "OH" if you change your D.N.A. don't look to God to have Mercy on you "IF" you survive, because "GOD" is the "CREATOR" of your "SOUL", and your "BODY". And once you change your D.N.A. you can become "NEPHLINIC", i.e. a different person. This is what the fallen Angels did after God Created Adam and Eve, they changed "Animals", and "Humans" D.N.A. Totally different Species, in Animals, and Humans. God's Judgment is coming upon the people that are creating this "Ungodly" Evil, and like it was before the "FLOOD", so it will be again; Destruction of God's Creation over a "SEVEN YEAR PERIOD". Revelation Chapter 6 to Revelation Chapter 22. Which is about to start any time in the very near future.
This "Vaccine" is "NOT APPROVED", and Trials that they recently conducted on people in Korea, Africa, and God knows where else, resulted in "Hundreds" of Deaths, and left the rest very sick and dying.
The "AGENDA" of the "New World Order" "THE ORDER OF THE PROTOCOLS OF ZION" is to wipe out "EIGHT TENTH'S OF HUMANITY", and leave enough room for the "ELITES" to live in peace and harmony". But they have not considered God into this equation, and he is our Creator and he loves his Creation with a passion – i.e. Jesus
Christ died for us on the cross at calvary, and Once the Church has gone from this World God's vengeance will commence on the Ungodly of this World.
THE NEW WORLD ORDER THAT HAS ALREADY BEGUN, It Means A "ONE WORLD GOVERNMENT", A ONE WORLD CHURCH, AND A ONE WORLD RELIGION ("CHRISLAM"). "AND IT IS PURE EVIL"  –

NOTE:

The New World Order starting does not mean the Tribulation of Revelation 6 To 22 has started. It is just a warm up to it. God's 7 years of Judgment for the Earth and Sinners starts at God's command, "Not Mankinds". But we are "very" close to the Rapture, and the 7 year Tribulation.
PLEASE ACCEPT GOD'S FREE GIFT OF SALVATION LISTED AT THE BOTTOM OF THIS NEWS REPORT. IT IS OUR ONLY HOPE
————————————————
JESUS CHRIST RETURN FOR HIS CHURCH IS "IMMINENT"
Matt. 7:27 And the rain descended, and the floods came, and the winds blew, and beat upon that house; and it fell: and great was the fall of it.
Matt. 24:38 For as in the days that were before the flood they were eating and drinking, marrying and giving in marriage, until the day that Noe entered into the ark,
Matt. 24:39 And knew not until the flood came, and took them all away; so shall also the coming of the Son of man be
——————————————–
DON'T WAIT FOR THE LAST MINUTE
We are currently in the "Birth Pangs" pending the coming "7 year TRIBULATION" period, where all the Nations on Earth will be subject to God's Wrath on an "UNGODLY" World. The Rapture of Jesus Christ Church is "TOTALLY" imminent; And what will follow after that will be massively more devastating that we are seeing right now (Read

Revelation Ch 6 – 22

) God is trying to get everyone's attention to the coming Judgments; He does not want "ANYONE" to perish, but all to come to repentance. He loves us, but will not stand idly by and watch the World, (His Creation) turn to sin and debauchery). We are currently living in a fallen "Satanic" World where "EVIL", is totally accepted, "and God and his Love for his Church": is being exponentially rejected. The time has come when God HAS TO intervene, and he is (The prophetic word listed in his Word the Bible is being fulfilled exponentially).
———————————————–
THE NEW WORLD ORDER:
ONE WORLD GOVERNMENT – ONE WORLD ECONOMIC SYSTEM – ONE WORLD RELIGION
Dan. 9:27 And he shall confirm the covenant with many for one week: and in the midst of the week he shall cause the sacrifice and the oblation to cease, and for the overspreading of abominations he shall make it desolate, even until the consummation, and that determined shall be poured upon the desolate
Dan. 7:24 And the ten horns out of this kingdom are ten kings that shall arise: and another shall rise after them; and he shall be diverse from the first, and he shall subdue three kings
Rev. 17:12 And the ten horns which thou sawest are ten kings, which have received no kingdom as yet; but receive power as kings one hour with the beast
—————————————————-
THE MARK OF THE BEAST:
DON'T TAKE THE MARK OF THE BEAST WHICH IS (CHANGING YOUR D.N.A.) AND GIVING YOUR CONTROL OVER TO THE "BEAST SYSTEM" – THIS IS AN ABONOMINATION TO GOD: (YOU ARE HIS CREATION):
Rev. 13:14 And deceiveth them that dwell on the earth by the means of those miracles which he had power to do in the sight of the beast; saying to them that dwell on the earth, that they should make an image to the beast, which had the wound by a sword, and did live.
Rev. 13:15 And he had power to give life unto the image of the beast, that the image of the beast should both speak, and cause that as many as would not worship the image of the beast should be killed.
Rev. 14:9 And the third angel followed them, saying with a loud voice, If any man worship the beast and his image, and receive his mark in his forehead, or in his hand
THE PUNISHMENT FROM GOD FOR THOSE WHO TAKE THE MARK AND WORSHIP THE "BEAST SYSTEM":
Rev. 14:10 The same shall drink of the wine of the wrath of God, which is poured out without mixture into the cup of his indignation; and he shall be tormented with fire and brimstone in the presence of the holy angels, and in the presence of the Lamb:
 (YOU ARE GOD'S CREATION – CHANGING YOUR D.N.A. AND/OR GIVING YOUR ALLEGANCE TO ANOTHER ENTITY I.E. (THE ANTICHRIST) – IS AN ABONOMINATION TO GOD):
————————————————-
THE FUTURE CONONAVIRUS INJECTION AT THIS POINT IN TIME ALSO APPEARS TO BE "MASSIVELY" AGAINST GOD AS IT WILL IS ALSO TAINTED WITH A CHANGE IN YOUR (R.N.A. WHICH CHANGES YOUR D.N.A.) AND WILL ALTER YOUR BODY IN MANY WAYS, (INCLUDING DEATH).