The End Times are HERE…Climaxing in the Return of Jesus Christ!

298K subscribers
Current Events Linked To Biblical Prophecies. Everything is unfolding just as the bible foretold. Wars, Volcanic Eruptions, Earthquakes, Extreme Weather, Christian Persecution, Violence and more! Matthew 24:3-14 3 Now as He sat on the Mount of Olives, the disciples came to Him privately, saying, "Tell us, when will these things be? And what will be the sign of Your coming, and of the end of the age?" 4 And Jesus answered and said to them: "Take heed that no one deceives you. 5 For many will come in My name, saying, 'I am the Christ,' and will deceive many. 6 And you will hear of wars and rumors of wars. See that you are not troubled; for all these things must come to pass, but the end is not yet. 7 For nation will rise against nation, and kingdom against kingdom. And there will be famines, pestilences,[b] and earthquakes in various places. 8 All these are the beginning of sorrows. 9 "Then they will deliver you up to tribulation and kill you, and you will be hated by all nations for My name's sake. 10 And then many will be offended, will betray one another, and will hate one another. 11 Then many false prophets will rise up and deceive many. 12 And because lawlessness will abound, the love of many will grow cold. 13 But he who endures to the end shall be saved. 14 And this gospel of the kingdom will be preached in all the world as a witness to all the nations, and then the end will come.
——————————————-
A return to the Cold War in the Arctic-A Biden presidency resurrects '67 lines, Palestinian state

59.3K subscribers
You will hear the following in this Broadcast: -A Biden presidency resurrects '67 lines, Palestinian state – analysis -IDF Downs Hezbollah Drone Over Northern Israel -NATO 'to confront Moscow' amid Arctic cable fears in 'Cold War return'
– A Biden presidency resurrects '67 lines, Palestinian state – analysis -IDF Downs Hezbollah Drone Over Northern Israel -NATO 'to confront Moscow' amid Arctic cable fears in 'Cold War return'
——————————————-
Hezbollah rejects prospects of peace with Israel; Europe unites vs Islamism-TV7 Israel News 12.11.20

Today's top stories 12.11.20; 1) Hezbollah leader Hassan Nasrallah rejects suggestive reports that amid ongoing negotiations between Jerusalem and Beirut over a maritime border dispute – talks could lead to peace between the two Lebanon and Israel. 2) Greek Prime Minister Kyriakos Mitsotakis hosted Egyptian President Abdel Fattah al-Sisi for an official visit in Athens; as the two leaders are increasingly poised to confront – what they refer to as "Turkey's aggressive behavior in the Eastern Mediterranean." 3) Leaders of several of the most powerful EU-Member states held a security meeting, via tele-conference, in which they

voiced the collective need to combat Islamist terrorism.
——————————————-
Bible Prophecy Q & A (11/11/20)

188K subscribers
Bible Prophecy Q & A (11/11/20) Amir Tsarfati & Barry Stagner & Mike Golay
——————————————-
Kingdom Of Anti-Christ: Has It Begun?

188K subscribers
Prophecy Update – Kingdom Of Anti-Christ: Has It Begun? Pastor Tom Hughes
——————————————-
Prophecy Update End Times News Headlines – 11/11/20

188K subscribers
Prophecy Update End Times News Headlines – 11/11/20 Don't Miss The Rapture – It Could Happen Any Moment! God's End Time Alarm Clock is Going Off It's Later Than You Think… Time is Short! A fast-paced highlight and review of the major news stories and headlines that relate to Bible Prophecy and the End Times…
—————————————————
LATEST NEWS CLIPS – ARTICLES PRESENTATION (FRIDAY 13th NOVEMBER 2020)
—————————————————
(THIS IS THE WORLD'S CURRENT TIMELINE)
Matt. 24:6 And ye shall hear of wars and rumors of wars: see that ye be not troubled: for all these things must come to pass, but the end is not yet.
Matt. 24:7 For nation shall rise against nation, and kingdom against kingdom: and there shall be famines, and pestilences, and earthquakes, in divers places.
Matt. 24:8 All these are the beginning of sorrows.
Matt. 24:9 Then shall they deliver you up to be afflicted and shall kill you: and ye shall be hated of all nations for my name's sake.
Luke 12:40 Be ye therefore ready also: for the Son of man cometh at an hour when ye think not
—————————————–
THIS IS THE WORLD'S VERY NEAR FUTURE:
Matt. 24:21 For then shall be great tribulation, such as was not since the beginning of the world to this time, no, nor ever shall be
—————————————————
WE PREACH THE BLESSED HOPE FOR THE FUTURE IN JESUS CHRIST OUR SAVIOUR
1Cor. 12:3 Wherefore I give you to understand, that no man speaking by the Spirit of God calleth Jesus accursed: AND THAT NO MAN CAN SAY THAT JESUS IS THE LORD, BUT BY THE HOLY GHOST.
"Behold, I come like a thief! Blessed is he who stays awake and keeps his clothes with him, so that he may not go naked and be shamefully exposed."
"And you know what is restraining him now so that he may be revealed in his time. For the mystery of lawlessness is already at work. Only he who now restrains it will do so until he is out of the way."
REV. 14:12
Here Jesus was alluding to the fact that the Doctrine of Eternal Security WILL EXPIRE WITH THE RAPTURE OF THE CHURCH
Luke 12:37 Blessed are those servants, whom the lord when he cometh shall find watching: verily I say unto you, that he shall gird himself, and make them to sit down to meat, and will come forth and serve them
SO WON'T YOU ACCEPT JESUS NOW AND BE REMOVED FROM THAT EVENT  (OF TRIBULATION) AND LIVE FOREVER WITH JESUS IN THE FAMILY OF GOD?
2 "(For he saith, I have heard thee in a time accepted, and in the day of salvation have I succoured thee: behold, now is the accepted time; behold, now is the day of salvation.)" (2nd Corinthians 2:6)
—————————————————
DAILY CHRISTIAN BIBLICAL QUESTIONS AND ANSWERS:
—————————————————
Oneness Doctrine
https://gracethrufaith.com/ask-a-bible-teacher/oneness-doctrine/
QUESTION:    I have been saved and re baptized in the name of the Lord Jesus Christ. I have been told this was not necessary by my brother's girlfriend who is catholic. She said I was baptized as a baby and that is all I need. She said my church (which is the world of Pentecostal) believes in this oneness and it is very wrong, that I will be held accountable before God for teaching my children this way. I have been in my church for 5 yrs and have found what I believe is the truth. Preacher shows in the Bible that yes they are they Father Son and Holy Spirit, but only one name can save us and that is Jesus Christ. That God manifested himself in the flesh and was Jesus. So my question to you is do you believe Jesus and God are one?
ANSWER:    I believe that John 10:30 and other places tell us that the Father and the Son are one and the same. I also believe that only belief in the atoning death of Jesus can save us.
But the "Oneness" doctrine taught by some Pentecostals goes beyond that, and if you're asking if I believe in that, I would have to say no. Oneness teaches that Baptism is necessary for salvation, that Baptism must be in the name of Jesus only (contradicting (Matt. 28:19) to be effective, and must be conducted by an ordained Oneness minister. They also believe that speaking in tongues is a necessary evidence of the baptism of the Holy Spirit disagreeing with 1 Cor. 12:7 & 11. Insistence upon these beliefs goes beyond and in some cases contradicts Scripture.
The Doctrine Of Election
https://gracethrufaith.com/ask-a-bible-teacher/the-doctrine-of-election/
QUESTION:    Our study group recently had a lesson on the "doctrine of election". Many of us were confused to the point that we are going to continue the teaching next week. Can you please shed some light on this subject? We were told that God chose those who will be saved "before the foundations of earth" and everyone who wasn't chosen then has no hope. We know God is a just God and would not create people who had no chance of being saved. Can you help?
ANSWER:    The Doctrine of Election is a misapplication of Scripture that began by confusing Israel and the Church. It's clear that Israel was chosen by a sovereign act of God. There was nothing to commend Abraham and his descendants above the other nations. In Deut. 7:7-8 Moses told the Israelites: "The LORD did not set his affection on you and choose you because you were more numerous than other peoples, for you were the fewest of all peoples. But it was because the LORD loved you and kept the oath he swore to your forefathers that he brought you out with a mighty hand and redeemed you from the land of slavery, from the power of Pharaoh king of Egypt."
But when it comes to the Church, the Bible has this to say,
"Ask and it will be given to you; seek and you will find; knock and the door will be opened to you. For everyone who asks receives; he who seeks finds; and to him who knocks, the door will be opened." (Matt. 7:7-8)
"For God so loved the world that he gave his one and only Son, that whoever believes in him shall not perish but have eternal life." (John 3:16)
"For my Father's will is that everyone who looks to the Son and believes in him shall have eternal life, and I will raise him up at the last day." (John 6:40)
"Everyone who calls on the name of the Lord will be saved." (Romans 10:13)
A rule of interpretation says that we should use the clearest verses to help us understand those that are less clear, because God can not contradict Himself. These are a few of the unmistakably clear verses I could cite that tell us it's our choice to be saved and whoever asks for salvation will receive it, irrespective of merit.
Also, a study of the character of God shows that He could not create some solely for the purpose of condemnation. After all, He sent His Son to die for us so we could be saved. 2 Peter 3:9 tells us that God doesn't want anyone to perish but for everyone to come to repentance. 1 Tim. 2:3-4 confirms that God wants all men to be saved. These are clear indications that He didn't just choose some of us and leave the rest to perish.
Jesus could not have said that belief in Him is the only thing God requires of us (John 6:28-29) if He created some who are not able to meet the requirement. And God could not have said some will perish because they refused to love the truth and be saved (2 Thes. 2:9-12) unless everyone has a choice in the matter of salvation.
As far as choosing those who would be saved before the foundations of the Earth were laid, the Bible doesn't say that. The definitive passage on that issue is Romans 8:29-30. In effect, it says that God, who knows the end from the beginning, knew who would choose to be saved before any of us were created and then predestined it to happen. When Paul said that God chose us before the foundation of Earth in Ephes. 1:4, he had to have been using an abbreviated version of the process he had outlined in Romans 8:29-30 three years earlier. Otherwise, he would have been contradicting his own teaching.
FURTHER READING ON THIS SUBJECT:
—————————————————-
NEWS CLIPS/ARTICLES OBTAINED FROM MANY SOURCES – INCLUDING

Tracking bible prophecy.org
Rapture Ready News
Prophecyupdate.Com
Main News Channels
End Times Headlines
Prophecyupdateblogspot.com
Stevequayle.com
Gracethrufaith.com
Nowtheendbegins.com
Other Christian Sites
(CLICK ON) LATEST DAILY NEWS CLIPS:
ISRAEL NEWS:
THE MIDDLE EAST PEACE PLAN IS "ANTI GOD" – (GOD WILL NOT ALLOW JERUSALEM TO BE DIVIDED).
ZECHARIAH 12:2-3
Zech. 12:2 Behold, I will make Jerusalem a cup of trembling unto all the people round about, when they shall be in the siege both against Judah and against Jerusalem.
Zech. 12:3 And in that day will I make Jerusalem a burdensome stone for all people: all that burden themselves with it shall be cut in pieces, though all the people of the earth be gathered together against it
I AM GOING TO MAKE JERUSALEM A CUP THAT SENDS ALL THE SURROUNDING PEOPLES REELING … Zech. 12:2
God is in control, and He told the nations the consequences of dividing the Promised Land and declaring peace and safety on their own terms

(Joel 3:1-2; I Thess. 5:3)
WORLD TERRORISM – CHAOS – WARS
GENERAL WORLD NEWS:
GENERAL WORLD CORONAVIRUS NEWS:
WORLD FINANCE:
Rev. 6:6 And I heard a voice in the midst of the four beasts say, A measure of wheat for a penny, and three measures of barley for a penny; and see thou hurt not the oil and the wine
MASSIVE EARTH CHANGES/EARTHQUAKES/VOLCANOES ETC:
2Chr. 7:13 If I shut up heaven that there be no rain, or if I command the locusts to devour the land, or if I send pestilence among my people;
2Chr. 7:14 If my people, which are called by my name, shall humble themselves, and pray, and seek my face, and turn from their wicked ways; then will I hear from heaven, and will forgive their sin, and will heal their land
CHRISTIAN AND RELIGIOUS WORLD NEWS:
WEBPAGE ADMINISTRATOR:  Keep in mind the word "RELIGION" in the Greek is "Religare" meaning "Bind back" or "yolk" – CHRISTIANITY is not "bound" We are free in Jesus Christ our Saviour.
EXTRA WORLD – ALTERNATIVE NEWS:
Please keep in mind that this collection of News Articles is mainly concerning America, but also take note that what happens in America will also "Dramatically" affect Australia and the rest of the World "Massively".
—————————————————-
WORLD – PROPHETIC NEWS ARTICLES PRESENTATION  (FRIDAY 13th NOVEMBER 2020)
MIDDLE EAST AND WORLD WAR LOOMING THE BUILD UP TO PSALM 83  – ISAIAH 17 AND GOG OF MAGOG WARS EZEKIEL 37-38:
THE WHOLE WORLD IS UNSTABLE FINANCIALLY, POLITICALLY, PHYSICALLY, MORALLY, GODLY: – AND BECOMING MORE SO DAILY. (WE ARE IN THE BEGINNING OF SORROWS (MATT 24:8)
THE BIBLE STATES THAT IT WILL ONLY GET WORSE BEFORE THE START OF THE TRIBULATION OF MANKIND – (REVELATION 6)
But before that we have to go through the Birth Pangs, leading up to the Tribulation of Mankind; and I feel that the beginning of Matthew 24 explains that time very well. We are currently in the Birth Pangs (Even though Matthew 24: is directed at the Jewish Nation, it still reflects Biblical Prophecy for the whole World at this time):
Matt. 24:6 And ye shall hear of WARS AND RUMOURS OF WARS: see that ye be not troubled: for all these things must come to pass, but the end is not yet.
Matt. 24:7 FOR NATION SHALL RISE AGAINST NATION, AND KINGDOM AGAINST KINGDOM: and there shall be famines, and pestilences, and earthquakes, in divers places.
—————————————————-
GENERAL PROPHETIC NEWS SECTION:
—————————————————–
"These factors and more lead me to predict that Election 2020 will be a contested election which ends with Trump staying in office but accused of usurping the democratic process. This outcome is the worst possible outcome and also the most advantageous for the globalist establishment."
I also noted the predictive programming campaign by the media and members of the Council On Foreign Relations like Max Boot to acclimated the public to the idea of a contested election while also "wargaming" (planning) that exact outcome. I stated:
"…Boot is back again, this time writing about how he thinks Donald Trump will try to "hijack" the presidency in 2020.
In an article for the Washington post titled 'What If Trump Loses But Insists He Won', Boot outlines a scenario that was "war gamed" by a group called the Transition Integrity Project. The group played out a scenario in which there is a razor thin victory for Joe Biden, followed by actions by Trump to keep control of the presidency through lies and legal wrangling. The group also predicted civil unrest leading to potential "civil war" as the fight over the White House expands.
This article is, I believe, an attempt at predictive programming by the establishment. They are TELLING US exactly what is about to happen. A contested election, civil war, martial law, economic collapse and the US will be destroyed from within."
So far it appears my prediction was correct. As I write this the Trump Administration is filing suit in Pennsylvania over suspicious ballot actions including blocking Republican observers from watching the vote count. The fact that PA is allowing mail-in votes to be counted even though they are postmarked well after the cut-off date will also come into question. Evidence of ballot fraud is popping up in multiple swing states; it's starting to look like Trump might remain in office after all.
I want readers to set aside the concept of "winning" for a moment and consider the bigger picture.
I was able to predict the outcome of the 2020 election (so far) because I based my analysis on what would be the most advantageous result for the globalist establishment.
Meaning, even if Trump stays in the Oval Office, the globalists have much to gain.
First, lets not be naive about the situation – Trump's cabinet is LOADED with globalists from the Council on Foreign Relations as well as numerous banking elites. If they want to steer the election response from Trump's side, they easily can. Trump is contesting the election because he is being advised to do so.
Second, the mainstream media and the Biden campaign are already preemptively declaring Biden the winner. This sets the stage for a dangerous dynamic; consider what would happen if leftists go into December/January under the assumption that they have the presidency in the bag, when suddenly it is all snatched away from them? This narrative creates the ultimate rage scenario for the political left; they will consider Trump a usurper of the presidency and from that point on they will rationalize any and all mob violence. This civil unrest will be blamed entirely on Trump and conservatives.
Third, a mass unrest event triggers a demand for law and order. There are two ways this can be achieved: A constitutional way and an unconstitutional way. The elites in Trump's cabinet will push for the unconstitutional response, meaning they will push for martial law. Martial law will inevitably lead to numerous violations of the Bill of Rights, which are UNACCEPTABLE under ANY circumstances.
————————————————-
Current actual election result update: President Trump leading in electoral college with more paths to victory than Biden
by Joe Hoft   
Based on actual results and accounting for states currently not called, still counting, recounting, under investigation or audit, or states with election issues now in the courts, President Trump is winning the 2020 Presidential Election.
Per consideration for all the states still in question, President Trump is currently winning the 2020 election.
Here is what we already know.  A number of states have been called but a number are still in question.  Here is a list of those in question.
Pennsylvania – although the current counts show Biden leading there is so much corruption in this state that it is likely that this state will never come to a transparent and agreed upon decision on who wins this state.  President Trump was up by 700,000 votes on election night but more than a million ballots were added since that which eventually stole the election for Biden.  The President has a clear path to victory once the illegal votes are addressed.
Wisconsin – this state as well now shows Biden in the lead but early in the morning after the election more than 100,000 votes magically appeared in Milwaukee.  The current lead for Biden is only 20,000.  If these votes or the exception in the numbers in Rock County are addressed, Trump will likely win this state by a large margin.
Michigan – this state is as well full of fraud.  Lawsuits are in place.  In addition there were over 100,000 votes dumped in Detroit and the lead here was stolen from Trump as well.  Once the illegal votes are eliminated President Trump has a very good chance of winning this state as well.
Georgia – this state too has much fraud.  The President was winning this state on election night by 100,000 votes.  But after the election a program was put in place to basically harvest a number of ballots.  Now Biden leads in this state as well.  Once the harvested ballots are thrown out, this state will go to Trump as well.
Nevada – there is much fraud here as well.  Signatures were not verified on hundreds of thousands of votes.  It is likely that President Trump will win this state if any of the ineligible votes are eliminated here as well.
Arizona – no one knows what the hell is going on here.  Due to the delays in counting and recording a winner, it is likely this state is being stolen from President Trump as well.  What a mess.
Alaska – this still hasn't been called but it is clearly a red state and should have been called on Election night.  No doubt more monkey business going on here as well.
————————————————-
IF AMERICANS AND PRESIDENT TRUMP OBTAIN FAIR VERDICTS IN COURT DECISIONS, PRESIDENT TRUMP WILL BE DECLARED THE WINNER.  THIS IS ALL NOW DOWN TO THE COURTS.
https://thecommonsenseshow.com/activism-agenda-21-conspiracy/current-actual-election-result-update-president-trump-leading-electoral-college-more-paths-victory
UPDATE: PA-based USPS whistleblower Richard Hopkins comes forward and agrees to testify; whistleblower testifies late ballots back-dated for Nov. 3, Election Day
Submitted by Dave Hodges on Thursday, November 12, 2020 – 11:36.
USPS Whistleblower Richard Hopkins: "Other employees feel the same way I do, but they do not want to say anything…They contacted me… 'That was badass.'"

Hopkins overheard postmaster rebuke supervisor:

"He told the supervisor they had postmarked one of the ballots for the fourth, instead of the third."

Hopkins: "I'm nervous. I am nervous because this is a big deal."

Hopkins: I will testify before Congress about what I heard.

James O'Keefe: "He is a courageous soul, and he is going to inspire so many people."
[ERIE, PA.—Nov. 6, 2020] The U.S. Postal Service whistle-blowers assigned to the General Mail Facility here agreed today to come forward to go on the record using his real name.
"He is going to testify about the backdating of ballots in Erie, Pennsylvania, in a battleground state," said James O'Keefe, the founder and CEO of Project Veritas.
"He's scared," O'Keefe said. "He's afraid he's going to lose his job."
The Erie, Pennsylvania-based postal service whistle-blower is named: Richard Hopkins, he said.
Hopkins said, "I'm nervous. I am nervous because this is a big deal."
Some people at his work surmised that he was the one to talk to Project Veritas about the scheme to postmark late ballots with 'Nov. 3,' which was Election Day, he said.
"I did not witness them backdating, I witnessed them talking about backdating," he said.
"Other employees feel the same way I do, but they do not want to say anything," Hopkins said. "They contacted me, and actually were like: 'That was badass and what-not. They were kind of glad that I did what I did—because they know things are—some odd stuff."
O'Keefe said, "He is a courageous soul, and he is going to inspire so many people."
Already, Hopkins is getting hassled by his union over a previous incident that was resolved months ago," he said.
U.S. Postal Inspection Service investigators interview Erie-based USPS whistleblower
The investigators from the United States Postal Inspection Service interviewed the whistleblower about what he witnessed and heard, he said.
"I told them what I told you," the whistleblower said to Project Veritas founder and CEO James O'Keefe in a phone call this morning.
The whistleblower's story was posted Thursday on the Project Veritas website. It centered around a conversation he overheard Wednesday, the day after the election.
"I was casing my route and I saw the postmaster pull one of our supervisors to the side," he said. "He was pulling the supervisor, it was, and it was really close to where my case was—so, I was able to hear, listen in and I heard him say to the supervisor that they messed up yesterday."
The whistleblower said he was curious about what was messed up.
"He told the supervisor they had postmarked one of the ballots for the fourth, instead of the third, because they were supposed to put them for the third," he said.
————————————————-
STEPPING STONES TOWARDS A DIGITAL WORLD CURRENCY
https://prophecyupdate.blogspot.com/ – Martin Armstrong
Countries are moving to digital currencies at lightning speed. This is the future of money. Digital currencies will replace cash on an ASAP agenda. 
We are witnessing Europe, Canada, Asia, and even China all moving toward this new digital world for (1) total control, (2) taxes, (3) to track everyone and every transaction. We have been witnessing world leaders, including Trudeau, eager to see the fall of Trump because he has stood in opposition to this movement.
Even China has begun trials of a new digital Yuan. They have already outlawed BitCoin. You are witnessing the same unfolding in Europe. 
In the USA, legally you are supposed to report what digital currency you have when traveling from overseas because you are carrying more than $10,000 even if you had that when you left. Bitcoin, I have warned, was allowed to operate because the government wanted people to get accustomed to digital currency. Once they broke ground, then it was just a stroke of the pen to outlaw it and convert everything to the digital sovereign currency.
The digital currency will become an international currency.
Many countries are hoping this will dethrone the dollar. The Chinese are looking at this as a way to also bypass the SWIFT system that the West has used to impose sanctions on countries. In that respect, they have brought that on themselves.
However, this new world of a digital economy brings with it great damage to our freedom. This is why Bill Gates has been pushing this at the United Nations, which he seems to have bought. Gates is looking for a monopoly far beyond Microsoft. He wants a monopoly over the digital world. I think his dreams are bigger than his ego. Digital money is a way to know everything any citizen does and it will allow every government to track its citizens. In the United States, the IRS has already been using digital info to track people illegally. This is just the beginning.
At the G20 meetings back in 2017, there were discussions behind the curtain about eliminating currency. Governments were beginning their secret agenda adapting to a new banking system by September 2017 that would provide instant transfers in order to support an electronic currency. You can go to a store, pay for something, but the money does not show up for three days. That had to change in order to make the digital currency viable.
Bill Gates even sent his wife to pitch digital currencies to the G20. Melinda Gates has addressed the G20 on the claim that this will empower women. She told the G20 that eliminating paper money and moving to 100% digital currencies will somehow strangely empower women who otherwise are suppressed by paper money. I can't even understand that logic. But she has also been spearheading that women are oppressed because they have children. So she is on to the entire theory of depopulation for climate change.
Make no mistake about it. They have all conspired to get rid of Trump because he stands in the way of not just climate change, but the total usurpation of the world.
————————————————-
GANTZ TO INFORM NETANYAHU THAT PARTNERSHIP IS OVER? WARNS OF NEW ELECTIONS
https://prophecyupdate.blogspot.com/ – Harbingers Daily
The next time Prime Minister Benjamin Netanyahu and Alternate Prime Minister Benny Gantz meet, Gantz will inform Netanyahu that their political partnership is over, a source close to Gantz told The Jerusalem Post on Tuesday night.
Gantz's associates denied reports that a meeting with Netanyahu had been set for Tuesday, when they were both in the Knesset. Netanyahu and Gantz spoke one after another in a special session that approved Israel's normalization deal with Bahrain but ignored each other when they passed each other between their speeches.
"Elections are not what is needed for the state of Israel," Gantz told reporters on Tuesday night. "We joined the government to prevent elections during a crisis. To avoid elections, a budget and functional government are needed. If these conditions are met, elections will not be needed. If these conditions are not met, apparently yes, we will."
Asked about the timing for his decision, Gantz said, "not much more time."
When Netanyahu spoke in the plenum, he made a point of picking fights with opposition leader Yair Lapid and Yamina chairman Naftali Bennett, who are expected to be his main rivals in the next election, while not addressing Gantz in any way. Gantz, by contrast, reached out to Netanyahu and urged him to resolve their ongoing dispute over the state budget.
"The people of Israel expect us to make internal peace," Gantz said. "We both know the 2021 budget is almost ready, and I cannot ignore it. Time is running out to prevent an economic crisis and do what is right for the people of Israel."
Responding to Gantz's warning that Netanyahu is "committing a crime against the economy," Lapid tweeted to Gantz, asking whether he would do something about it or "surrender again like you usually do?"
Bennett told KAN Radio that he had met with Gantz and "he is a decent man," but he will not cooperate with him on creating an alternative government in the current Knesset without an election.
"We don't believe in such a maneuver," Bennett said. "I was against elections, because they are bad for the country but then I realized the situation is so bad that it is preferable to have an election and form a new government."
Derech Eretz MKs Yoaz Hendel and Zvi Hauser, who are expected to run with Yamina in the next election, both backed up Bennett and told the plenum that elections are on the way.
————————————————-
LOCKDOWNS II
https://prophecyupdate.blogspot.com/ – Mac Slavo
Anyone who understands that these lockdowns were never about health, but about control, know that the first lockdowns didn't quite devastate the middle class to the point that the elitists needed them to.  Now, another round of lockdowns is coming in order for the rulers to usher in the New World Order through chaos and poverty.
This is straight up nothing short of economic terrorism and it's being done by the government.
These lockdowns serve two purposes. One, they keep up the facade and continue to keep the masses in a panicked state of fear. And two, they finish off the middle-class impoverishing enough people that they will willingly enslave themselves for the universal basic income pittance in the form of a digital dollar that the elites can track, trace, and control.
But in order to keep the show going and get people to buy into this scam, states are locking down again. Twenty-two states have issued additional orders that trample people's basic human rights. Those states are:
Minnesota

Maryland

California

Iowa

Wisconsin

Utah
7.Rhode Island
Michigan

Connecticut

Massachusetts

Illinois

Colorado

Idaho

Florida

New York
16.New Jersey
Pennsylvania

Texas

Kentucky

Mississippi

Nebraska

New Mexico
The destruction of rights is well underway for a second time. They are really desperate to keep up this scam at all costs. This has never been about health.  The elitists do not care about our health and whether we continue to live on this planet or not.  They only want power. Wake up and stay prepared.  If your state is not on the list above, do not assume you will escape this hell.
IT IS ON.
We are being played like a grand piano and most people are too brainwashed to even realize how enslaved they already are.  If we let this happen again, frankly, we don't deserve the freedom which is our birthright as human beings.
This is all planned. This is a part of their game. The only way to win is to refuse to play. Rise up and live freely.  That's what terrifies these psychopaths: our realization that we don't need their permission to be free.
————————————————-
UK MEDICAL RESEARCHER: 'IF LOCKDOWN WERE A DRUG, IT WOULDN'T BE APPROVED'
https://prophecyupdate.blogspot.com/ – By Arsenio Toledo
In an op-ed published by the Daily Mail, British medical researcher and oncologist Angus Dalgleish argued that the United Kingdom should not entertain the notion of a second national lockdown as a means of fighting against the Wuhan coronavirus (COVID-19). Dalgleish argues that, if a lockdown were a drug, it would not be approved by British regulatory authorities because it does more harm than good.
British Prime Minister Boris Johnson is being advised regarding the "second wave" of coronavirus infections in the U.K. by a group known as the Scientific Advisory Group for Emergencies (SAGE), which consists of specialists from academia and certain industries. Dalgleish says SAGE's recommendations regarding the coronavirus "are often based on flawed evidence which is far from scientific."
SAGE modeled a worst-case scenario for the U.K. In their predictions, the second wave of COVID-19 daily deaths will peak at a lower level than they did in the early stages of the pandemic but will remain consistently high for several months, resulting in more deaths than usual. This worst-case scenario will only occur, according to SAGE, if the country does not impose a "circuit breaker national lockdown."
Dalgleish insists that the Prime Minister and his advisers need to scrutinize the evidence presented by SAGE.
Furthermore, the medical researcher points out that the number of COVID-19 fatalities in the country is extremely low. Dalgleish says that, from Oct. 10 to 16, there were 10,534 deaths in the whole country, and only 670 were due to the coronavirus.
"Every death is a tragedy for the individual and the families concerned, but we must not lose sight of the fact that this is a virus fatal mainly to the elderly or those with underlying conditions."
What concerns Dalgleish most regarding the possibility of a second national lockdown in the U.K. is the negative effect it will have on people's mental health, specifically on the mental health of young people. According to Dalgleish, he has observed a "disturbing rise" in the number of young people in Britain committing suicide. (Related: Nearly half of America is now suffering from mental illness due to lockdowns – was it really worth it?)
He has even written a different opinion piece on the Daily Mail regarding the fact that two of his own colleagues were driven to despair and suicide due to the repressive nature of Britain's lockdown.
According to Dalgleish, a young research assistant he worked with committed suicide because the lockdown and the coronavirus left the person "feeling isolated and broken by the loss of normal human interaction." Another colleague of Dalgleish's, a respected doctor he knew since they were both young, was also overcome with "profound despair at the loneliness and anxiety" created by the COVID-19 pandemic.
Dalgleish argues that not only will a lockdown not affect the country's growing number of infections, but it will also cause businesses to fail and unemployment to rise.
The economic destruction that a lockdown will cause will do more harm to the country's health. Dalgleish says that it will lead to an inevitable decline in physical and mental health, as people will become impoverished by the loss of their jobs, and people isolated from society will end up miserable and distressed.
————————————————-
https://prophecyupdate.blogspot.com/ –
Amir Tsarfati and Pastor Barry Stagner evaluate the status of our November 3 election.  Access this video at the link below or above . . . . 
FURTHER RELATED NEWS CLIPS:
————————————————-
https://prophecyupdate.blogspot.com/ – Paul Bois
Anyone looking to enjoy a concert sponsored by Ticketmaster in the near future will have to present evidence of being vaccinated or a negative COVID-19 test.
According to Billboard, Ticketmaster began formulating a new framework for 2021 after Pfizer announced that their COVID-19 vaccine had a 90% efficacy rate after the initial clinical trials.
"As part of that preparation, Ticketmaster has been working on a framework for post-pandemic fan safety that uses smart phones to verify fans' vaccination status or whether they've tested negative for the coronavirus within a 24 to 72 hour window," reported the outlet.
"Many details of the plan, which is still in development phase, will rely on three separate components – the Ticketmaster digital ticket app, third party health information companies like CLEAR Health Pass or IBM's Digital Health Pass and testing and vaccine distribution providers like Labcorp and the CVS Minute Clinic," the report continued.
If implemented, the procedure will require customers to present evidence of a COVID-19 vaccination or show that they tested negative for the virus 24 to 72 hours prior to the concert. Regional health authorities would decide the window of time between a negative test and attending the concert.
"Once the test was complete, the fan would instruct the lab to deliver the results to their health pass company, like CLEAR or IBM. If the tests were negative, or the fan was vaccinated, the health pass company would verify the attendee's COVID-19 status to Ticketmaster, which would then issue the fan the credentials needed to access the event," continued Billboard. "If a fan tested positive or didn't take a test to verify their status, they would not be granted access to the event. There are still many details to work out, but the goal of the program is for fans to take care of vaccines and testing prior to the concert and not show up hoping to be tested onsite."
Mark Yovich, president of Ticketmaster, told Billboard that third-party verification companies will soon be working to track COVID-19.
"We're already seeing many third-party health care providers prepare to handle the vetting – whether that is getting a vaccine, taking a test, or other methods of review and approval – which could then be linked via a digital ticket so everyone entering the event is verified," Yovich said. "Ticketmaster's goal is to provide enough flexibility and options that venues and fans have multiple paths to return to events, and is working to create integrations to our API and leading digital ticketing technology as we will look to tap into the top solutions based on what's green-lit by officials and desired by clients."
————————————————-
https://prophecyupdate.blogspot.com/ – The Zman
Ev

erywhere you go in the West, you are confronted with rules and regulations that make little sense at face value. Every business has to have people who spend their days keeping up with the rules, which change constantly. The "compliance officer" has taken the role of the ideological enforcer. Instead of making sure everyone is properly enthusiastic for the latest truth from the party, the compliance officer makes sure everyone is enthusiastic about following the rules.
These rules, of course, are the domain of the mediocre. Now, don't confuse mediocre with average. Average people know they are average and accept their limitations, while the mediocrity imagines himself as an elite. Every "policy expert" in Washington is sure he knows more about his subject than the people who actually do the work. Every lawyer thinks he is Blackstone. Every politician thinks he is a great historical figure. The mediocrity does not know what he does not know.
This is the reason mediocrities love complex rules. The Mediocre Man loves rules for the same reason small children love large bulky toys. Just as the child lacks the fine dexterity and spatial awareness to manipulate small objects, Mediocre Man lacks the cognitive ability to act independently. He is a man who grasps the rail when going down a few steps, because that's what you do. His mastery of the rules is proof that he is the smartest man in the room.
This is why the West is so burdened with elaborate and complicated rules that have no obvious point. It's why Massachusetts now has a curfew to fight Covid. It's not just that they think Covid is a night stalker, but that an army of mediocre men came up with a plausible sounding, but ultimately absurd, reason for the curfew. The mediocre men in politics, being mediocrities themselves, embraced it for the same reason a toddler picks up the big toy. It's what makes sense to them.
Mediocre Man and his love of rulemaking is why we have a war on reason and observation in the West. Mediocre Man sees the rules against reading Table 43 of the Unified Crime Report and assumes anyone mentioning its contents broke the rules, which the worst possible crime. There are rules about what you can say about Covid, peace be upon him, so anyone not in full compliance, even if he is right, must be hounded out of polite society. The rules demand it.
…we have allowed Mediocre Man to take the controls of society and drive us into a jungle of rules. It is why Mediocre Man has locked himself in place by a form of regulatory capture.
Just as regulatory agencies are dominated by the industries or interests they are allegedly regulating, Western societies have been captured by those rule loving mediocrities they should be controlling. The smart fraction, like those in the classic science fiction story, find themselves the slaves of stupid people who think they are the masters of the universe. The problem in the West is that it has been taken over by Raskolnikov, who thinks he is Petrovich.
————————————————-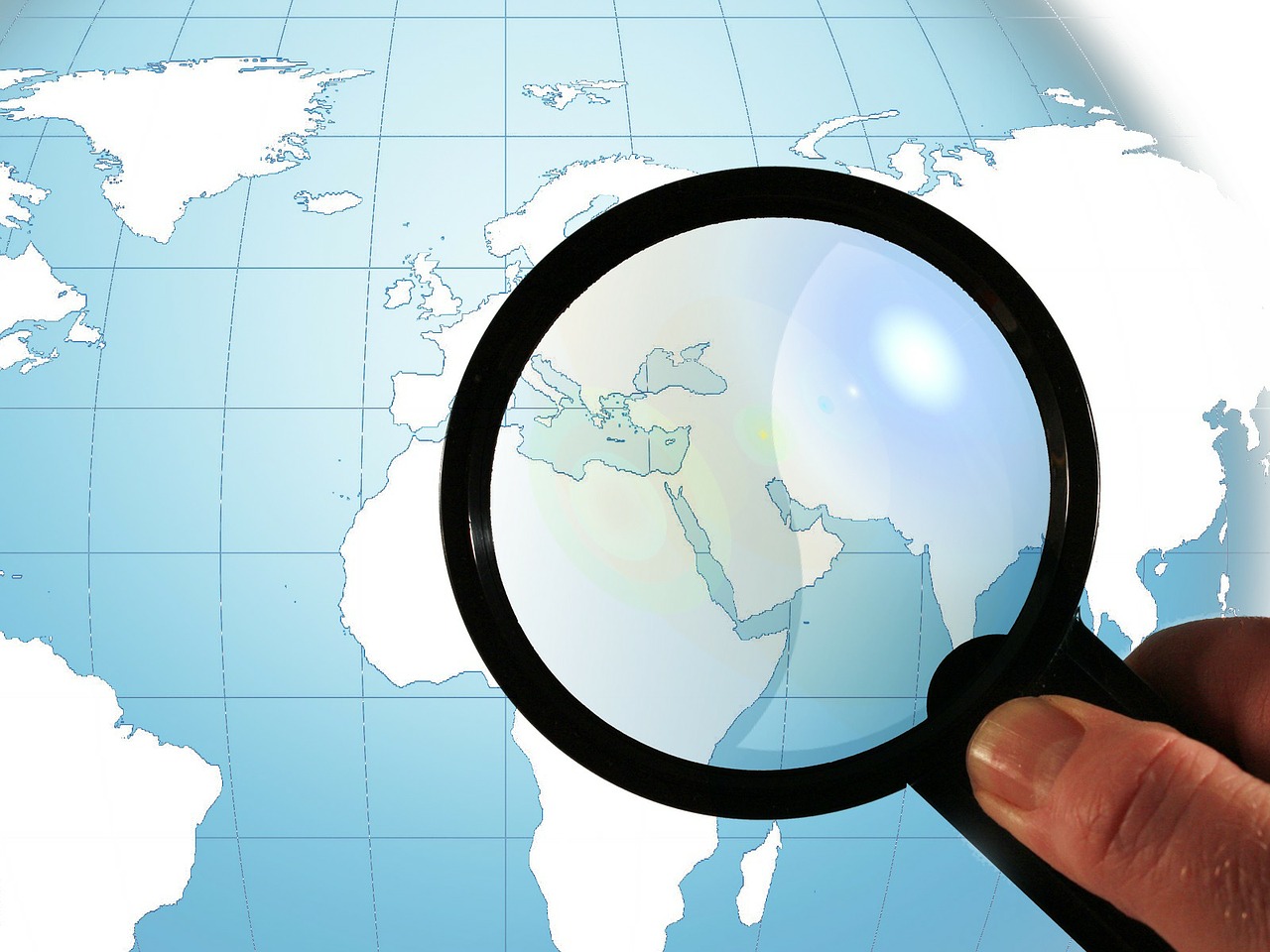 For the past four years, the Palestinians have been deeply frustrated with the White House.  The U.S. embassy in Israel was moved to Jerusalem, the Palestinian mission in Washington D.C. was shut down, and financial aid to the Palestinians was reduced.  Last January, President Trump introduced his plan for a two-state solution, but it was immediately rejected by the Palestinians.  Everyone knows that the Palestinians absolutely hate Trump and they were never going to agree to any deal that involved him.  So that meant that as long as Trump was in the White House, it was extremely unlikely that we would see a Palestinian state. (

READ MORE…

)
————————————————-
 Are you ready for another nightmare?  Earlier this year, the COVID lockdowns that were instituted all over the nation resulted in the worst economic downturn since the Great Depression of the 1930s and forced more than 60 million Americans to file claims for unemployment benefits.  After seeing how well that first round of lockdowns worked, one of the "scientists" that will be telling Joe Biden what to do about this pandemic wants to do it again.  Yes, you read that correctly.  During an interview with Yahoo Finance, Dr. Michael Osterholm said that what we really need to do to get this pandemic under control is to lock the entire country down for four to six weeks…

(

READ MORE…

)
————————————————-
https://prophecyupdate.blogspot.com/ – Jonathan Brentner
I still experience varying emotions in the aftermath of the 2020 presidential election in the United States. At times, I feel a calm confidence in God's sovereignty. I know we live in the last hours of human history as we know it and all the signs point to the nearness of the seven-year tribulation and hence our departure to the place Jesus is preparing for us (John 14:2-3).
On too many occasions, however, what I read about the widespread election fraud aimed against President Trump stirs up panic in my soul. It's then that I find myself scurrying back to Scripture and prayer through which I bring my heart's unrest before the Lord.
The outcome of the election in the United States impacts the entire world in the sense that if America falls under the leadership of those dedicated to the New World Order, this will remove the most powerful obstacle in the way of the globalists that seek to establish a Marxist one-world government.
Habakkuk lived in a day remarkably similar to ours and he felt the same despondency we often feel as we witness the corruption, violence, and injustice of our day. His words below express his desire for the Lord to intervene in the wickedness he saw in ancient Judah.
O LORD, how long shall I cry for help, / and you will not hear? / Or cry to you "Violence!" / and you will not save? / Why do you make me see iniquity, / and why do you idly look at wrong? / Destruction and violence are before me; / strife and contention arise. / So the law is paralyzed, / and justice never goes forth. / For the wicked surround the righteous; / so justice goes forth perverted. Habakkuk 1:2-4
Not only does this prophet of old express many of our thoughts today, there's also much we can learn from the ongoing dialog between Habakkuk and the Lord. The words teach us about a walk of faith during perilous times.
If there's anything I have learned from my walk with the Lord over the years is that He often makes me wait. He does not answer my pleas as soon as I would like, nor do I see Him respond as quickly to injustice as I expect. But I have also learned that His final answer is always worth waiting for.
In response to Habakkuk's second complaint, the Lord told him to

"wait"

and that "the righteous shall live by faith" (Hab. 2:2-4). Notice the Lord's answer to the prophet in these verses:
Write the vision; / make it plain on tablets, / so he may run who reads it. / For still the vision awaits its appointed time; / it hastens to the end—it will not lie. / If it seems slow, wait for it; / it will surely come; it will not delay. / "Behold, his soul is puffed up; it is not upright within him, / but the righteous shall live by his faith.
In these verses and those that follow, the Lord tells the prophet that He will also judge the Chaldeans, but he would need to wait for it. I believe there was a near and far fulfilment to the vision that Habakkuk saw in the remainder of chapter 2 and most of chapter 3. Under Nebuchadnezzar, the Babylonians destroyed Jerusalem and took many people captive. Habakkuk may have lived to witness this as it happened a decade or two after he wrote
In these verses and those that follow, the Lord tells the prophet that He will also judge the Chaldeans, but he would need to wait for it
As for the future fulfillment of the vision, the Lord will destroy a future representation of Babylon as described in Revelation 18, which I believe is the kingdom of Satan during the tribulation. We see it coming to power now under labels such as the New World Order or The Great Reset.
We live in a time of waiting. It may be several weeks, or more, before we learn the final outcome of the 2020 U.S. presidential election. At the same time, we also wait for Jesus' imminent appearing to take us home.
We do not know the timing of what lies ahead for us, but we know that when the end comes, it will come suddenly (1 Thess. 5:3; 1 Cor. 15:52). These words from Habakkuk aptly apply to our current period in history as we wait for the Lord to intervene, "If it seems slow, wait for it; / it will surely come; it will not delay".
While we wait, we walk by faith knowing that the convergence of signs tells us we live in the season of Jesus' return.
The book of Habakkuk ends with one of the strongest proclamations of faith in Scripture. The prophet starts his book questioning God's absence amid the violence and corruption of his day, but ends with these amazing words recorded in Habakkuk 3:17-19:
Though the fig tree should not blossom, / nor fruit be on the vines, / the produce of the olive fail / and the fields yield no food, / the flock be cut off from the fold / and there be no herd in the stalls, / yet I will rejoice in the Lord; / I will take joy in the God of my salvation. / God, the LORD, is my strength; / he makes my feet like the deer's; / he makes me tread on my high places.
After the prophet describes conditions that would be totally catastrophic to any agrarian nation such as Judah, he amazingly states his total faith in the Lord. Regardless of the future for his nation, he would "rejoice" and rely upon the Lord's strength. He knew dark and traumatic days were coming to Judah, but that didn't shake his absolute trust in the Lord.
We have a distinct advantage over the prophet Habakkuk. We live in New Testament days and have the entirety of Scripture at our fingertips. The Bible is essential to our faith in times like these. It pushes our hearts and souls ahead to the promises of Jesus' appearing, our reign with Him in His millennial kingdom, and our eternal enjoyment of paradise on the new earth and in the New Jerusalem.
We do not know what tomorrow will bring, but we rest in what the Lord has promised in His Word. In times like these, we look to the Lord for both our strength and joy.
"But our citizenship is in heaven, and from it we await a Savior, the Lord Jesus Christ, who will transform our lowly body to be like his glorious body, by the power that enables him even to subject all things to himself" (Phil. 3:20-21).
————————————————
JESUS CHRIST RETURN FOR HIS CHURCH IS "IMMINENT"
Matt. 7:27 And the rain descended, and the floods came, and the winds blew, and beat upon that house; and it fell: and great was the fall of it.
Matt. 24:38 For as in the days that were before the flood they were eating and drinking, marrying and giving in marriage, until the day that Noe entered into the ark,
Matt. 24:39 And knew not until the flood came, and took them all away; so shall also the coming of the Son of man be
——————————————–
DON'T WAIT FOR THE LAST MINUTE
We are currently in the "Birth Pangs" pending the coming "7 year TRIBULATION" period, where all the Nations on Earth will be subject to God's Wrath on an "UNGODLY" World. The Rapture of Jesus Christ Church is "TOTALLY" imminent; And what will follow after that will be massively more devastating that we are seeing right now (Read

Revelation Ch 6 – 22

) God is trying to get everyone's attention to the coming Judgments; He does not want "ANYONE" to perish, but all to come to repentance. He loves us, but will not stand idly by and watch the World, (His Creation) turn to sin and debauchery). We are currently living in a fallen "Satanic" World where "EVIL", is totally accepted, "and God and his Love for his Church": is being exponentially rejected. The time has come when God HAS TO intervene, and he is (The prophetic word listed in his Word the Bible is being fulfilled exponentially).
——————————————————
THE NEW WORLD ORDER:
ONE WORLD GOVERNMENT – ONE WORLD ECONOMIC SYSTEM – ONE WORLD RELIGION
Dan. 9:27 And he shall confirm the covenant with many for one week: and in the midst of the week he shall cause the sacrifice and the oblation to cease, and for the overspreading of abominations he shall make it desolate, even until the consummation, and that determined shall be poured upon the desolate
Dan. 7:24 And the ten horns out of this kingdom are ten kings that shall arise: and another shall rise after them; and he shall be diverse from the first, and he shall subdue three kings
Rev. 17:12 And the ten horns which thou sawest are ten kings, which have received no kingdom as yet; but receive power as kings one hour with the beast
—————————————————-
THE MARK OF THE BEAST:
DON'T TAKE THE MARK OF THE BEAST WHICH IS (CHANGING YOUR D.N.A.) AND GIVING YOUR CONTROL OVER TO THE "BEAST SYSTEM" – THIS IS AN ABONOMINATION TO GOD: (YOU ARE HIS CREATION):
Rev. 13:14 And deceiveth them that dwell on the earth by the means of those miracles which he had power to do in the sight of the beast; saying to them that dwell on the earth, that they should make an image to the beast, which had the wound by a sword, and did live.
Rev. 13:15 And he had power to give life unto the image of the beast, that the image of the beast should both speak, and cause that as many as would not worship the image of the beast should be killed.
Rev. 14:9 And the third angel followed them, saying with a loud voice, If any man worship the beast and his image, and receive his mark in his forehead, or in his hand
THE PUNISHMENT FROM GOD FOR THOSE WHO TAKE THE MARK AND WORSHIP THE "BEAST SYSTEM":
Rev. 14:10 The same shall drink of the wine of the wrath of God, which is poured out without mixture into the cup of his indignation; and he shall be tormented with fire and brimstone in the presence of the holy angels, and in the presence of the Lamb:
 (YOU ARE GOD'S CREATION – CHANGING YOUR D.N.A. AND/OR GIVING YOUR ALLEGANCE TO ANOTHER ENTITY I.E. (THE ANTICHRIST) – IS AN ABONOMINATION TO GOD):
————————————————-
THE FUTURE CONONAVIRUS INJECTION AT THIS POINT IN TIME ALSO APPEARS TO BE "MASSIVELY" AGAINST GOD AS IT WILL IS ALSO TAINTED WITH A CHANGE IN YOUR (R.N.A. WHICH CHANGES YOUR D.N.A.) AND WILL ALTER YOUR BODY IN MANY WAYS, (INCLUDING DEATH).