Iran-North Korea cooperate on ICBM development; Israel has the right to defend-TV7 Israel News 10.02
34,405 views
•

Feb 11, 2021
———————————————-
Death from above (Feb 11,2021) US B-2s Fly with 30 Tons of Missiles to Help US Navy in Pacific Ocean

US B-2s Fly with 30 Tons of Missiles to Help US Navy in Pacific Ocean The B-2's ability to deliver such devastating weapons deep within the most well-defended airspace makes it a premium, highly specialized war machine without equivalent. The Spirit is designed to fly across the globe while carrying twenty to thirty tons of Missiles—but not to do exceptionally quickly. Its turbofans lacks afterburners, which in any case, would cause infrared and even radar signature to bloom.
—————————————————
LATEST NEWS CLIPS – ARTICLES PRESENTATION (THURSDAY 11th FEBRUARY 2021)
—————————————————
(THIS IS THE WORLD'S CURRENT TIMELINE)
Matt. 24:6 And ye shall hear of wars and rumors of wars: see that ye be not troubled: for all these things must come to pass, but the end is not yet.
Matt. 24:7 For nation shall rise against nation, and kingdom against kingdom: and there shall be famines, and pestilences, and earthquakes, in divers places.
Matt. 24:8 All these are the beginning of sorrows.
Matt. 24:9 Then shall they deliver you up to be afflicted and shall kill you: and ye shall be hated of all nations for my name's sake.
Luke 12:40 Be ye therefore ready also: for the Son of man cometh at an hour when ye think not
—————————————–
THIS IS THE WORLD'S VERY NEAR FUTURE:
Matt. 24:21 For then shall be great tribulation, such as was not since the beginning of the world to this time, no, nor ever shall be
—————————————————
WE PREACH THE BLESSED HOPE FOR THE FUTURE IN JESUS CHRIST OUR SAVIOUR
1Cor. 12:3 Wherefore I give you to understand, that no man speaking by the Spirit of God calleth Jesus accursed: AND THAT NO MAN CAN SAY THAT JESUS IS THE LORD, BUT BY THE HOLY GHOST.
"Behold, I come like a thief! Blessed is he who stays awake and keeps his clothes with him, so that he may not go naked and be shamefully exposed."
"And you know what is restraining him now so that he may be revealed in his time. For the mystery of lawlessness is already at work. Only he who now restrains it will do so until he is out of the way."
REV. 14:12
Here Jesus was alluding to the fact that the Doctrine of Eternal Security WILL EXPIRE WITH THE RAPTURE OF THE CHURCH
Luke 12:37 Blessed are those servants, whom the lord when he cometh shall find watching: verily I say unto you, that he shall gird himself, and make them to sit down to meat, and will come forth and serve them
SO WON'T YOU ACCEPT JESUS NOW AND BE REMOVED FROM THAT EVENT  (OF TRIBULATION) AND LIVE FOREVER WITH JESUS IN THE FAMILY OF GOD?
2 "(For he saith, I have heard thee in a time accepted, and in the day of salvation have I succoured thee: behold, now is the accepted time; behold, now is the day of salvation.)" (2nd Corinthians 2:6)
—————————————————
DAILY CHRISTIAN BIBLICAL QUESTIONS AND ANSWERS:
—————————————————
Once Saved Always Saved?
https://gracethrufaith.com/ask-a-bible-teacher/once-saved-always-saved/
QUESTION:    If one has professed of being born again but in time has gone back to the ways of the world (one's sinful deeds), continues on in such behaviour even when one knows that it is wrong, never asks forgiveness and then passes away before repenting. Where would one go? Will the person be accepted in the Kingdom of GOD, but have a minor role in GOD's Kingdom? Or will the person be identified as one who never really accepted CHRIST as ones' Personal SAVIOR and thus be delegated one's portion with the wicked? I hope I made sense in my question and hope by GOD's favour you will be able to enlighten me.
ANSWER:    I've answered questions like this many times but the answer bears repeating every now and then. Ephesians 1:13-14 is the clearest of many verses that address your question. It goes like this.
And you also were included in Christ when you heard the word of truth, the gospel of your salvation. Having believed, you were marked in him with a seal, the promised Holy Spirit, who is a deposit guaranteeing our inheritance until the redemption of those who are God's possession–to the praise of his glory.
Paul expanded on this promise in 2 cor. 1:21-22 to show how God Himself has taken responsibility for keeping us saved.
Now it is God who makes both us and you stand firm in Christ. He anointed us, set his seal of ownership on us, and put his Spirit in our hearts as a deposit, guaranteeing what is to come.
Together these verses show that at the first moment of belief, we were saved. Before we had done anything good to deserve it or anything bad to lose it, the Holy Spirit was sealed within us as a deposit guaranteeing our inheritance. Being sincere in our belief, we have met the single requirement for salvation (John 6:28-29) and God has marked us as His own, off-limits to anyone else.
Therefore, sinning and failing to confess won't cost us our salvation, because it has been guaranteed. But it will cause us to live a defeated spiritual life here on Earth. And while we'll still be a child of God's we won't have enjoyed any kind of relationship with Him. We'll miss out on tons of blessings here on Earth and some crowns when we get to heaven. But even if we receive no rewards at all, we won't be relegated to some kind of 2nd or 3rd class salvation. We all get the same, because our salvation isn't based on our behavior, it's based on our belief (1 Cor 3:10-15).
And while it's true that behaviour such as you described may be a sign that a person was never saved in the first place, that isn't ours to judge because we can't know the motives of another person's heart. That's between the person and the Lord (1 Cor. 4:5).
Once Saved, Always Saved. Really
https://gracethrufaith.com/ask-a-bible-teacher/once-saved-always-saved-really/
QUESTION:

    I asked my sister if she still believes that Jesus is her saviour, that he died for her sins on the cross etc… and she says "no", thus denying Jesus as her Saviour now … she accepted Jesus when she was a little girl, but now she changed her mind … she believes in reincarnation to get closer to God very strongly – she doesn't believe that Jesus is the only way to God any more.
What must I make of that? Can she "lose" her salvation because she changed her mind on who's her Saviour… or will she still be saved?
Can you accept Jesus as your Saviour and then deny Him afterward and still have your name written in the Book of Life?
If she repents and re-direct her views and beliefs towards Jesus, well YES, but what if she dies tomorrow without changing back to Jesus as her Saviour?
ANSWER:

    Here's the bottom line. Ephesians 1:13-14 says "And you also were included in Christ when you heard the word of truth, the gospel of your salvation. Having believed, you were marked in him with a seal, the promised Holy Spirit, who is a deposit guaranteeing our inheritance until the redemption of those who are God's possession–to the praise of his glory. Note the word "guaranteeing".
John 6:39 says "And this is the will of him who sent me, that I shall lose none of all that he has given me, but raise them up at the last day." Note the word "none".
John 10:27-30 says "My sheep listen to my voice; I know them, and they follow me. I give them eternal life, and they shall never perish; no one can snatch them out of my hand. My Father, who has given them to me, is greater than all, no one can snatch them out of my Father's hand. I and the Father are one." Note the words "no one."
Romans 8: 38-39 says, "For I am convinced that neither death nor life, neither angels nor demons, neither the present nor the future, nor any powers, neither height nor depth, nor anything else in all creation, will be able to separate us from the love of God that is in Christ Jesus our Lord." Note the words "nor anything in all creation."
Peter's denial validates it for us. He denied the Lord 3 times and yet was re-instated.
Either your sister was never saved or she is forever saved. Before the foundation of the Earth was laid, the Lord wrote the names of His own in the Book of Life. He didn't put anyone in there who doesn't belong and He didn't fail to include anyone who does. There's no indication anywhere that He blots people out. If your sister was saved and is now going through a phase of denial, then the Lord cannot let her die until she returns to Him. He promised He wouldn't lose any of us and His word is at stake.
—————————————————-
NEWS CLIPS/ARTICLES OBTAINED FROM MANY SOURCES – INCLUDING
Tracking bible prophecy.org
Rapture Ready News
Prophecyupdate.Com
Main News Channels
End Times Headlines
Prophecyupdateblogspot.com
Stevequayle.com
Gracethrufaith.com
Nowtheendbegins.com
Other Christian Sites
(CLICK ON) LATEST DAILY NEWS CLIPS:
ISRAEL NEWS:
THE MIDDLE EAST PEACE PLAN IS "ANTI GOD" – (GOD WILL NOT ALLOW JERUSALEM TO BE DIVIDED).
ZECHARIAH 12:2-3
I AM GOING TO MAKE JERUSALEM A CUP THAT SENDS ALL THE SURROUNDING PEOPLES REELING … Zech. 12:2
God is in control, and He told the nations the consequences of dividing the Promised Land and declaring peace and safety on their own terms (Joel 3:1-2; I Thess. 5:3)
WORLD TERRORISM – DECEPTION – CHAOS – WARS
GENERAL WORLD NEWS:
GENERAL WORLD CORONAVIRUS NEWS:
WORLD FINANCE:
Rev. 6:6 And I heard a voice in the midst of the four beasts say, A measure of wheat for a penny, and three measures of barley for a penny; and see thou hurt not the oil and the wine
MASSIVE EARTH CHANGES/EARTHQUAKES/VOLCANOES ETC:
2Chr. 7:13 If I shut up heaven that there be no rain, or if I command the locusts to devour the land, or if I send pestilence among my people;
2Chr. 7:14 If my people, which are called by my name, shall humble themselves, and pray, and seek my face, and turn from their wicked ways; then will I hear from heaven, and will forgive their sin, and will heal their land
WHY ARE VOLCANOES ALL ALONG THE "RING OF FIRE" SUDDENLY STARTING TO POP OFF LIKE FIRECRACKERS
—————————————————-
CHRISTIAN AND RELIGIOUS WORLD NEWS:
Matt. 24:9 Then shall they deliver you up to be afflicted, and shall kill you: and ye shall be hated of all nations for my name's sake.
Matt. 24:10 And then shall many be offended, and shall betray one another, and shall hate one another
EXTRA WORLD – ALTERNATIVE NEWS:
Please keep in mind that this collection of News Articles is mainly concerning America, but also take note that what happens in America will also "Dramatically" affect Australia and the rest of the World "Massively".
—————————————————-
WORLD – PROPHETIC NEWS ARTICLES PRESENTATION  (

LATEST NEWS CLIPS – ARTICLES PRESENTATION (THURSDAY 11th FEBRUARY 2021)
MIDDLE EAST AND WORLD WAR LOOMING THE BUILD UP TO PSALM 83  – ISAIAH 17 AND GOG OF MAGOG WARS EZEKIEL 37-38:
THE WHOLE WORLD IS UNSTABLE FINANCIALLY, POLITICALLY, PHYSICALLY, MORALLY, GODLY: – AND BECOMING MORE SO DAILY. (WE ARE IN THE BEGINNING OF SORROWS (MATT 24:8)
THE BIBLE STATES THAT IT WILL ONLY GET WORSE BEFORE THE START OF THE TRIBULATION OF MANKIND – (REVELATION 6)
But before that we have to go through the Birth Pangs, leading up to the Tribulation of Mankind; and I feel that the beginning of Matthew 24 explains that time very well. We are currently in the Birth Pangs (Even though Matthew 24: is directed at the Jewish Nation, it still reflects Biblical Prophecy for the whole World at this time):
Matt. 24:6 And ye shall hear of WARS AND RUMOURS OF WARS: see that ye be not troubled: for all these things must come to pass, but the end is not yet.
Matt. 24:7 FOR NATION SHALL RISE AGAINST NATION, AND KINGDOM AGAINST KINGDOM: and there shall be famines, and pestilences, and earthquakes, in divers places.
—————————————————-
GENERAL PROPHETIC NEWS SECTION:
—————————————————–
CHINA CONDEMNS U.S. 'SHOW OF FORCE' AS TWO CARRIER GROUPS CONDUCT EXERCISES IN STH CHINA SEAS
https://prophecyupdate.blogspot.com/ – Se Young Lee
Two U.S. carrier groups conducted joint exercises in the South China Sea on Tuesday, days after a U.S. warship sailed near Chinese-controlled islands in the disputed waters, as China denounced the United States for damaging peace and stability.
The Theodore Roosevelt Carrier Strike Group and the Nimitz Carrier Strike Group "conducted a multitude of exercises aimed at increasing interoperability between assets as well as command and control capabilities", the U.S. Navy said, marking the first dual carrier operations in the busy waterway since July 2020.
In Beijing, Chinese Foreign Ministry spokesman Wang Wenbin said the frequent moves by U.S. warships and aircraft into the South China Sea in a "show of force" was not conducive to regional peace and stability.
"China will continue to take necessary measures to firmly safeguard national sovereignty and security and work with countries in the region to firmly safeguard peace and stability in the South China Sea," he said.
The exercise comes days after China condemned the sailing of the destroyer, the USS John S. McCain, near the Chinese-controlled Paracel Islands in what the United States calls a freedom of navigation operation – the first such mission by the U.S. navy since President Joe Biden took office.
Last month, the U.S. military said Chinese military flights over the South China Sea fit a pattern of destabilising and aggressive behaviour but posed no threat to a U.S. Navy aircraft carrier strike group in the region.
The United States has contested China's extensive territorial claims in the region, accusing it of militarising the South China Sea and trying to intimidate neighbours such as Malaysia, the Philippines and Vietnam, who have claims that overlap with China's in the resource-rich area.
China has been infuriated by repeated U.S. sailings near the islands it occupies and controls in the South China Sea. China says it has irrefutable sovereignty and has accused the United States of deliberately stoking tension.
China has also been angered by U.S. warships sailing through the Taiwan Strait, including one last week, also the first such operation under the Biden administration.
————————————————-
NUCLEAR WAR WITH RUSSIA OR CHINA 'VERY REAL POSSIBILITY'
https://prophecyupdate.blogspot.com/ – JD Heyes 
Throughout the Cold War, the United States and the USSR stared each other down with tens of thousands of nuclear weapons.
At the time, it wasn't clear whose systems were better; while Russia claimed a numerical advantage, top U.S. military and Defense Department officials believed that America had a technological advantage, along with a massive nuclear arsenal as well.
But of course, there were never any nuclear exchanges. Both countries operated under a doctrine known as "MAD" — mutually assured destruction — because Moscow and Washington both possessed a "second-strike" capability. The U.S. and the USSR both possessed land, air, and sea-based nuclear strike platforms, with the seaborne leg via nuclear missile-armed submarines playing the key role of second strike since those were difficult if not impossible to detect.
But one thing the U.S. did not do was invest much in its nuclear arsenal; by comparison, in recent years, the Russians did. And so did the Chinese. 
Now, both rivals field nuclear arsenals and delivery systems that are nearly on par with those field by the Pentagon, and that means nuclear war is far more likely now than at any time in decades, according to the chief of the U.S. Strategic Command, which is responsible for our nuclear forces and responses.
In a column for "Proceedings," the magazine of the U.S. Naval Institute, Adm. Charles Richard wrote there is a "real possibility" for a regional crisis between either Russia or China that "could escalate quickly to a conflict involving nuclear weapons, if they perceived a conventional loss would threaten the regime or state. (Related: Former DNI John Ratcliffe confirms that China, not Russia, had a very large role interfering with our 2020 election.)
"Consequently, the U.S. military must shift its principal assumption from 'nuclear employment is not possible' to 'nuclear employment is a very real possibility,' and act to meet and deter that reality," he wrote. "We cannot approach nuclear deterrence the same way. It must be tailored and evolved for the dynamic environment we face."
As such, the Defense Department should "establish unity" to deal with "Russian and Chinese aggression, while understanding they require different deterrence approaches, and incorporating that thinking into professional military education at the earliest opportunity."
While the U.S. has been slow to modernize its nuclear arsenal, Russia and China have invested more heavily and now threaten to "escalate past us," Richard added.
In an interview with the Washington Times, the four-star admiral said that the U.S. is likely to face "two nuclear-capable peers by the end of this decade."
"We've assumed strategic deterrence will hold in the future, but as the threat environment changes, this may not be the case," he explained. "We need to be ready to respond to cross-domain threats to ensure the security of our nation and allies by thinking holistically about strategic deterrence in the 21st century."
————————————————-
https://prophecyupdate.blogspot.com/ – Tamar Lapin
The CEO of Johnson & Johnson said Tuesday that people may need to be vaccinated against COVID-19 annually for the next several years — similar to seasonal flu shots.
"Unfortunately, as (the virus) spreads it can also mutate," Alex Gorsky said in an interview on CNBC.
"Every time it mutates, it's almost like another click of the dial so to speak where we can see another variant, another mutation that can have an impact on its ability to fend off antibodies or to have a different kind of response not only to a therapeutic but also to a vaccine," he added.
Public health officials have previously warned that the coronavirus is likely here to stay.
Dr. Anthony Fauci, the nation's top infectious diseases expert, said COVID-19 may become "endemic," meaning it will be constantly part of communities.
"I doubt we're going to eradicate this," Fauci said at a virtual health conference last week. "I think we need to plan that this is something we may need to maintain control over chronically."
Gorsky's comments, meanwhile, came after Johnson & Johnson last week asked the US Food and Drug Administration to authorize its single-dose COVID-19 vaccine for emergency use.
The drugmaker says its shot is 66 percent effective at preventing moderate-to-severe disease.
————————————————-
https://prophecyupdate.blogspot.com/ – Harbingers Daily
Pope Francis urged world leaders to use the COVID-19 pandemic as a way to "rethink the relationship between individuals and the economy," in his annual foreign policy address to the "holy see diplomatic corps" on Monday.
The Pope called for the economy to be reoriented, so as to be put "at the service of men and women, not vice versa," and likened the change to a "kind of 'new Copernican revolution.'" 
The economic ramifications of global lockdowns instated by governments in response to the COVID-19 pandemic provided a "helpful opportunity" for a fairer market economy to emerge, he said in his speech to 183 ambassadors accredited to the Holy See, which was supposed to take place on Jan. 25 but had to be postponed due to his recent bout of sciatica.
The 84-year-old Pope expressed how the pandemic has highlighted the ills of the current economic model, which he sees is fundamentally based on the exploitation of the poor and natural resources.
"The pandemic shed light on the risks and consequences inherent in a way of new life dominated by selfishness and a culture of waste, and it set before us a choice: either to continue on the road we have followed until now, or to set out on a new path."
He said the unequal economic consequences of the pandemic, where "those working informally" were "the first to see their livelihood vanish." He also stressed the importance of "economic stability" for all.
The pontiff outlined several facets of what that new path should look like, including universal access to basic healthcare, equitable distribution of COVID-19 vaccines, and the implementation of "structural reforms" to the multilateral system, which he views as essential. 
In addition to the demonstrable need for economic reforms, Pope Francis pointed to other ways in which he sees the world as being "seriously ill."
He renewed concerns for the present environmental conditions, stating his desire for an "effective agreement" to be reached through global cooperation at the United Nations Climate Change Conference to be held in Glasgow this November.
Leo Hohmann, in his article, "3 Biggest Lies About COVID-19 Have All Been Exposed: But Here's Why Globalist Powerbrokers Can't Let It Die," wrote that the calls for an "economic revolution" by the Pope and other powerful globalists are marching the world into a "new Dark Age, where freedom of movement, assembly, speech and religion are all tightly monitored and controlled"
The global power brokers at the United Nations, World Economic Forum, the British royal family, the International Monetary Fund and the Vatican have told us why COVID must be kept front and center in the human psyche for the foreseeable future: They've all identified it as the key to launching a "Great Reset" of the global economic and social order. 
They want to do away with the post-World War II free-market capitalist system and replace it with a global technocratic surveillance state likely to include a new digital currency and digital ID system. This new system will be much more authoritarian than what Americans would choose to live under if we remained in normal times, so the technocrats had to create a "new normal" that grips people in fear. People are known to defer to their leaders in times of crisis and panic. They can be convinced to go along with almost anything in such times, when fear brings its twin cousins of chaos and confusion.
Pope Francis and the Vatican are also fully on board with the new socio-economic world order being prepared for us – just read his encyclical issued on Oct. 3 entitled Fratelli Tutti [translated as Brothers All]. In it, he blames capitalism for the world's most pressing problems, derides the concept of private property, holds up collectivism as superior to the rights of the individual, and seems to call for open borders and a termination of national sovereignty.
The pope cites COVID-19 as the triggering event that will usher in a new age of man-based utopian groupthink.
"The Covid-19 pandemic momentarily revived the sense that we are a global community, all in the same boat, where one person's problems are the problems of all. Once more we realize that no one is saved alone; we can only be saved together."
————————————————-
https://prophecyupdate.blogspot.com/ – Pete Garcia
Recently, Mike Lindell (My Pillow CEO) came out with his Absolute Proof video that I watched and found compelling. Clearly, anyone with a couple of brain cells could see that the 78-year old dementia democrat candidate stole the election. Well, he didn't, but his comrades in the deep state, the permanent D.C. political establishment, the Democrat Party, and our new social media overlords did. Somehow, the man who couldn't fill a high school basketball gymnasium, couldn't string two sentences together coherently, and couldn't keep his foot out of his mouth (or his nose out of girl's hair) suddenly won more votes than any previous president, ever.
This got me thinking back on the election and everything since which has ensued, and I realized, I was angry. I wasn't throwing things around or shaking my fist at the TV angry, but the kind of anger that lies just beneath the subconscious. I found myself reflecting on it one night and I asked God, why? Why Biden? Why let Trump go when clearly, he's been good for the nation, good for the Christian, and good for Israel? Why let the Democrats get away with such a brazen theft of the American population's will? Why did Mike Pence all of a sudden lose his backbone?
The response I got back was immediate.
Just to clarify, this is not a "thus sayeth the Lord" moment. It was just a distinct impression I got that was both clear and concise.
If not now, when?
What happens when 2024 rolls around, and the Democrats put up an even more egregious attempt to overthrow the election? We know they aren't going to quit until they can permanently seal our nation into a one-party system.
Why delay?
Indeed. Why delay.
I think our deliverance is going to come a lot sooner than many think.
For all the good things Trump did, there were also missteps, one of which, was listening to theologians and preachers who either don't understand Bible prophecy or purposely confuse it. An example of this prophetic malfeasance, mostly by conservatives in the religious spectrum, is that somehow, the US is going to come out on top in the end.
The Bible does not say that, anywhere. In fact, there is no mention of any nation that even remotely resembles the United States in Scripture.
Many of these prophetically-confused religious leaders come from either the post-millennialist camp (who believe the Church is responsible for Jesus' return), or the Amillennial/Preterist camps (who believe we are the kingdom). They believe (as many did) that they should fight for the revival of this nation. Nothing wrong with revival. We are to occupy until He comes.
The Bible clearly states that as the end times draw closer, things will go from bad to worse. In fact, things will get so bad that Christ Himself has to return to make things right. Humans can't do it, no matter how well-intentioned.
As for the Republican squishes who either openly turned on Trump (and the American people) or simply rolled over and showed their bellies, they did so because they think life will go on. They think allowing the democrats to get away with the most egregious voter fraud in our nations' history this time, they will survive to fight another day. Little do they know, there will never be another Republican victory moving forward. Never.
And I'm ok with that now.
Because I had to get my priorities realigned and realize my political alliances are not with the Democrats or the Republicans. I'm a Monarchist. My allegiance is to Christ the King. He will come back and fix all this, I don't need to allow anger to fester in my heart like a disease. I am not even supposed to plant roots in this life. My (our) home is a heavenly one. Our reality is an eternal reality.
Our time here on earth is fleeting at best. We are like blades of grass, here one day, and gone the next (Psalm 103:14-16). And while we have to live here for the balance of time remaining in my life, or, until the Lord comes for us at the Pre-Tribulation catching up; I will try my best to make do with what the Lord has entrusted to me. That's all I can do. That's all any of us can do.
I think most of Washington D.C., is filled with people who have long since lost touch with reality.
And that is ok.
My hope is not in D.C.
My hope is in Christ.
As should yours.
My freedoms may dwindle.
However, my freedom is in Christ.
We are freed from the bondage of sin and death. No one can take that from you or me. We can't even do it to ourselves. Because when you are born again (John 3:16), you are permanently changed. You go from being spiritually dead, to spiritually alive. And because you can't do that by your own power, it has to be by the power of Christ and His shed blood that redeems you 100%. He didn't pay for some of your sins, He paid for ALL of your sins; even the ones you haven't committed yet.
"Therefore we also, since we are surrounded by so great a cloud of witnesses, let us lay aside every weight, and the sin which so easily ensnares us, and let us run with endurance the race that is set before us, looking unto Jesus, the author and finisher of our faith, who for the joy that was set before Him endured the cross, despising the shame, and has sat down at the right hand of the throne of God." – Hebrews 12:1-3 (emphasis mine)
"Therefore we do not lose heart. Even though our outward man is perishing, yet the inward man is being renewed day by day. For our light affliction, which is but for a moment, is working for us a far more exceeding and eternal weight of glory, while we do not look at the things which are seen, but at the things which are not seen. For the things which are seen are temporary, but the things which are not seen are eternal." – 2 Corinthians 2:16-18
————————————————-
https://prophecyupdate.blogspot.com/ – Matt Agorist
"I ask this government if people should prepare for internment camps," Ontario provincial member of parliament (MPP) Randy Hillier asked the central Canadian province's legislature during Question Period on October 7, 2020.
During his inquiry over the country's policy to detain citizens, Hillier's microphone was cut and he was silenced and told to sit down. His words would not go unnoticed, however, and the internet picked up on it and the memes began to flow on how Canada was about to start involuntarily detaining COVID-19 patients in government facilities.
It is important to note that Hillier's claims were blown out of proportion online with disinformation flowing freely about children being taken from parents to people being held in these facilities "for the rest of their lives." None of this is true.
Predictably, the "Fact-Checkers" picked up on the obviously false claims and came out in full force referring to Hillier's statements and the memes that followed as a "Conspiracy Theory" that is "Totally False."
Yes, many of the claims were totally false; however, government-run quarantine facilities are allowed in Canada under the Quarantine Act, passed in 2005 under prime minister Paul Martin. In June 2020, the federal government issued its third order requiring every person entering Canada to quarantine for 14 days.
"Those with negative test results will then be able to quarantine at home under significantly increased surveillance and enforcement," Trudeau said in a press conference last week. In regards to the "increased surveillance," this will include home visits from private covid security personnel.
"There will be increased security contractors that will do more, I would say, 'door knocking', to check on people who are in quarantine," said Dr. Theresa Tam, Canada's chief public health officer, on Friday, adding that the contractors would start in 35 Canadian cities and would expand farther in the coming weeks.
But it gets worse for those who test positive. Remember, three months ago, a positive test would mean a "voluntary" quarantine at a government facility. "Mandatory" confinement was a "conspiracy theory." But it is not anymore.
"Those with positive tests will be immediately required to quarantine in designated government facilities to make sure they're not carrying variants of potential concern," Trudeau said of the new measures.
"Immediately required" does not mean "voluntarily." It means that citizens will be forced into these facilities. Calling them "mandatory government facilities" instead of "internment camps" is a matter of semantics. Internment is defined as the state of being confined as a prisoner, especially for political or military reasons. Does that not sound like what Trudeau said in the statement above? See the shift in policy happen in the video below.
Indeed, according to the government's own website, violators will be imprisoned.
Violating any instructions provided to you when you entered Canada is an offence under the Quarantine Act and could lead to up to:
6 months in prison and/or $750,000 in fines
If you break your mandatory quarantine or isolation requirements and you cause the death or serious bodily harm to another person, you could face:
a fine of up to $1,000,000 or imprisonment of up to 3 years or both
The Contraventions Act provides police (including RCMP, provincial and local police) more power to enforce the Contraventions Act. They can now issue tickets to people who do not comply with the Act. Fines range from $275 to $1000.
This is and has been the nature of the state since the beginning of the pandemic. The police state measures are being incrementally rolled out. Had they attempted all of this back in March, rest assured that there would be massive resistance with bipartisan support. Now, however, team doom is cheering it on.
————————————————-
VACCINE 'PASSPORTS' GROWING IN POPULARITY THROUGHOUT EUROPE, ENDORSED BY WEF AND KLAUS SCHWAB
https://prophecyupdate.blogspot.com/ – David McLoone
Swedish Health Minister Lena Hallengren announced at a recent press conference the government's intention to provide a "digital vaccination certificate" to residents who receive a COVID-19 vaccine, allowing them to "travel abroad on holiday or to meet a loved one."
The minister said she is convinced that a "vaccination certificate is probably as desirable as getting vaccinated," raising speculation that the digital identifier could become necessary for accessing international travel, as well as going about everyday activities such as like shopping and eating out.
Swedes who have received the vaccine are already eligible for a vaccination certificate from the vaccine provider; the digital "passport" will allow those people to have a copy on their phones.
Anders Ygeman, Sweden's minister for digital development, stated that the government's "goal is for the work to go as quickly as possible, and that the digital infrastructure will be in place by the summer," specifically June 1.
"When Sweden and the countries around us start to open up, it will probably be required to have a vaccination certificate to travel and take part in other activities," he said, making mention of businesses, such as restaurants, establishing a requirement for proof of vaccination before permitting access to individuals
Sweden's announcement follows that of Denmark, which announced its own plans to establish a "vaccine passport" program to identify those who have been vaccinated, for the sake of travel.
Danish finance minister Morten Bodskov suggested that "in three, four months, a digital corona passport will be ready for use in, for example, business travel," the Associated Press reported.
The minister remarked that the return of travel is "absolutely crucial" to restoring the country's economic stability and getting businesses reopened.
To this end, Danish citizens will be able to access a website by the end of this month detailing whether or not they have received a COVID-19 vaccine.
On top of this, the digital "passport," according to Bodskov, will be "the extra passport that you will be able to have on your mobile phone that documents that you have been vaccinated."
Lars Sandahl Sørensen, CEO of the Confederation Danish Industry, suggested that "vaccine passports" will be a long-term arrangement, declaring that citizens "will benefit from the corona passport for many years" since they will "allow travel and participation in cultural life in Denmark."
In the last few weeks, the president of the European Union Commission has thrown her support behind an EU-wide "vaccine passport" scheme.
Speaking to Portuguese media, Ursula von der Leyen said it should be "a medical requirement to have a certificate proving that you have been vaccinated.
The president welcomed the idea that vaccine "passports" might be utilized to control travel between member states of the EU stating,
"Whatever is decided – whether it gives priority or access to certain goods – is a political and legal decision that should be discussed at a European level."
The World Economic Forum (WEF), whose executive chairman Klaus Schwab famously proposed the Huxleyan "Great Reset," already started work on vaccine "passports" some months ago.
————————————————-
PENTAGON TO BEGIN DEPLOYING TROOPS TO MASS VACCINATION SITES
https://prophecyupdate.blogspot.com/ – Mac Slavo
The Pentagon has said that it will deploy active-duty troops to COVID-19 mass vaccination sites across the country in an effort to make sure as many people as possible are vaccinated. The Secretary of Defense Lloyd Austin has approved a Federal Emergency Management Agency request to "augment and expedite" the country's vaccination rollout.
That means FEMA has requested the military under the department of defense to distribute vaccines. This sure sounds like there's a war on us happening right before our eyes. According to a report by NPR (a state-run and funded propaganda outlet) part of the first contingent of more than 1,000 troops will arrive in California over the next 10 days and begin operations around February 15, he added, with more missions to follow.
"The military's critical role in supporting sites will help vaccinate thousands of people per day and ensure that every American who wants a vaccine will receive one," senior coronavirus adviser Andy Slavitt said at a press briefing. What is the military needed for if people actually want this vaccine though? These psychopaths actually think people want this toxic concoction injected into them or they intend for it to not be voluntary.  Either way, the show of force is unnecessary if this was something the public wanted.  Meaning for all intents and purposes, there will be ways to force or coerce people into taking this thing, even if they don't want to.
FEMA has asked the Pentagon to ready up to 10,000 troops to support those sites, with the goal of dispensing 450,000 vaccinations a day nationwide.
Whenever FEMA sets up any "sites" or "camps" the public should raise some eyebrows and start asking questions. This could get ugly and turn sinister at any moment.
Stay alert and prepared.  Things are happening quickly under the radar and most Americans are still unaware of it.  Use your own discernment and make sure you have a plan if events unfold unexpectedly in your area.
2 comments:
ANONYMOUS SAID…
Rapture near. Mobilizing the armed forces to support "mass vaccinations" sounds like the MARK. FEMA camps setup to incarcerate then decapitate refuseniks. Circulating overhead like buzzards wars/rumors of war and the earth quakes. Pending 1 Thessalonians 4:13-18.
ANONYMOUS SAID..
The Pentagon can do this feat, but not support, nor defend our Nation when a sitting President is under attack like Trump has been with a reputed blatant coup, reputed Foreign Interference with machines, an Election quite a concern for our Republic; Biden wants this to go away cause that is his Law, Constitutional Laws anyone??
Yet, Pentagon is able to give vaccines that require two shots with two weeks till second shot might work, might kill ya, might give ya an autoimmune issue, roll the dice it's an experiment with no history to know end results thus far, in my opinion; Plus, it's so great, you can, or will be able to still get said virus, WOW WEE! Hey trusting same repeat offenders of our Constitution that shown they can't be trusted is to be guaranteed, Who could ask for more???
Many don't want, nor will take this unknown experimental shot IMO, and why are they doing this? Because a suspicious numbers game given but with no proof shown data wise proven beyond a doubt for populace IMO, equals: Take shots that Globalist's hope will show NWO how to move forward with enslavement process now, or soon down the road? Don't know? Could be, could be not, can't be true pandemic if letting loads of illegals in with Covid-19, and other real diseases to spread, now could it? If you have a Pandemic, wouldn't letting more diseased folks in to spread a virus seem quite insane, prove no real pandemic even, no, or right? Oh, no worries, just get your shots, or not? Didn't we hear this manipulated germ virus warfare Covid came from other's coming here in the first place,from China brought here? So, it's OK to let more cases come here cause have shots, cause no real danger, cause want more numbers of cases? Holy Cow, something smells really fishy, unless stupidity rocks in 21st Century? Upside down, Up is down, Down is Up, blah, blah.
Alice In Wonderland. Come one, come all, we have a Pandemic, been going off & on for year now, step right up and get your shots that might not work, but received by the best National Security Folks in a now Crazy Americana, Hear Ye, Hear Ye, hurry! Thinking Out Loud, is this permitted? Some things are just ridiculous in my opinion.
————————————————-
https://prophecyupdate.blogspot.com/ –
This week, Your News to Know rounds up the latest top stories involving gold and the overall economy. Stories include: U.S. Mint can't keep pace with demand again, Goldman chief calls silver a supercharged version of gold, and amateur prospector unearths a long-lost golden treasure from Medieval times.
Just when we'd hoped the U.S. Mint might've worked its way through the pandemic-driven backlog of gold and silver coins, a new surge in demand worsened supply shortages. Last year, the U.S. Mint saw a 258% increase in purchase of gold coins and a 28% increase in silver coins, with heavy buying continuing into 2021. They probably didn't plan for what happened next…
On the heels of Reddit's wallstreetbets triumphant (if brief) GameStop frenzy, the day traders searched for a new target. Some have settled on silver. Amid claims that silver's price should be closer to $1,000 than $25, day traders have flocked to both gold and silver. This made the ongoing supply crunch even worse.
While silver's price is still trading around $27, the supply dynamics tell a different tale. The U.S. Mint sold 220,500 American Eagle gold bullion coins in January 2021, a staggering 290% year-on-year increase from last January. It's not just unexpected demand that's causing problems, though.
As noted by a retailer of precious metals coins, "There was going to be a backlog in the silver bullion supply chain that rendered silver eagles more scarce either way." This is because the U.S. Mint is currently changing designs for its American Eagle gold and silver coins, expected to debut this summer. Once available, the U.S. Mint will ration distribution of gold, silver and platinum coins to dealers due to heavy demand.
On the other side of the equation, the U.S. Mint itself has run into problems securing a sufficient number of precious metals blanks for minting into coins, as well as capacity issues in its manufacturing plants.
What does this do the price of available products? Any available silver coins and bars are sold at significantly higher markups over spot price.
Many retailers are simply turning new customers away. Those accepting backorders anticipate months-long delays
————————————————-
THE WHOLE STORY OF CURRENT WORLD CHAOS
————————————————-
THE TOP 10 END TIME BIBLE PROPHECIES THAT TELL US WE ARE IN THE FINAL HOUR!!
https://www.rapturecountdown.com/the-top-10-end-time-bible-prophecies-that-tell-us-we-are-in-the-final-hour/ – Understanding the Times! / By Keegan
God has promised to set "watchman on the wall" as a key part of His plan in the end times.(Ezekiel 33:1-9)!
The generation that shall not pass…the Fig tree generation!
1.ISAIAH 17
We do know that tensions continue to escalate in Syria as Israel continues to bomb Iranian military installations. This does not, however, appear to discourage Iran from building up its military in the area. Israel has been carrying out a campaign-between-the-wars since 2013 to prevent Iran and its proxies, including Hezbollah, from obtaining advanced weapons to use against the Jewish state and from entrenching themselves in Syria. The attacks have three main purposes. 
They are:


1. To diminish Iranian capabilities being shipped to Hezbollah and other Iranian militias working to open a low-intensity military front threatening Israel's northern border;
2. To maintain Israel's freedom of action and air supremacy in its neighborhood and the Middle East in general by minimizing Syrian military capabilities, more specifically anti-aircraft missile sites and their support systems; and
3. To send a message of deterrence to three main actors in the region: Assad's regime, Iran and its emissaries, and Russia.
Damascus is the oldest continually-inhabited city in existence. Many prophecy experts think that the sudden destruction of Damascus will be the catalyst that triggers the Ezekiel 38 war, or will occur in conjunction with the Ezekiel 38 war. These 2600+ year old prophecies have not been fulfilled as of yet. Damascus, though ravaged by the Syrian Civil War, still stands and still has people living there (perhaps Jeremiah 49:23-27 is occurring in our day as a lead up to the full destruction of Damascus). As we've see recently in the news, there are several Russian, Iranian, and Syrian military installations in and around Damascus, as well as chemical weapons and the headquarters of several terrorist groups.
Iran is setting up shop in Damascus and openly state their religiously-driven plans to destroy Israel. Airstrikes in 2017 and 2018 by Israel against weapons convoys (gifts from Iran to Hezbollah), and an Iranian built installments near Damascus makes one wonder how close we are to Isaiah 17 and Ezekiel 38. We're not told who destroys Damascus or how it is destroyed, but surrounding verses suggest it's during conflict with Israel. Recent events suggest it may be a preemptive strike by Israel necessary for her survival.
EZEKIEL 38
Two passages in the Bible have cemented Gog and Magog in our minds when we think of the apocalypse: Ezekiel 38–39, and Revelation 20. Both passages reference a figure named Gog, and a huge army that attacks the people of God.
Through the prophet Ezekiel, God says to Gog (of the land of Magog), "You will come from your place in the far north, you and many nations with you, all of them riding on horses, a great horde, a mighty army. You will advance against my people Israel like a cloud that covers the land" (Ezekiel 38:15–16).

Toward the end of our Bible, John the Revelator sees in a vision: "When the thousand years are over, Satan will be released from his prison and will go out to deceive the nations in the four corners of the earth—Gog and Magog—and to gather them for battle. In number they are like the sand on the seashore" (Revelation 20:7–8).
According to the prophecy contained in the 38th and 39th chapters of the Book of Ezekiel, on a "distant day" when the Jewish people are living secure in Israel, Gog will invade Israel and God will furiously retaliate against them.
"The 38th and 39th chapters of Ezekiel record considerable prophetic detail relative to this great war that it is to take place 'in the latter years'; that it will be fought in the 'mountains of Israel' against those who have been gathered to the land of their ancient inheritance; that the land of Israel shall be relatively unprotected, a 'land of unwalled villages'; that Gog and Magog shall come 'out of the north parts' in such numbers as 'to cover the land' as a cloud; that the Lord will then come, and all men shall shake at his presence; that there will be such an earthquake as has never before been known, which will throw down the mountains; that there will be pestilence, blood, fire, and brimstone descend upon the armies; that the forces of Gog and Magog will be destroyed upon the mountains of Israel and that the house of Israel will be for seven months burying the dead and seven years burning the discarded weapons of war!
We see the prophecy of

Ezekiel 38

casting its shadow on the earth right now!!
PEACE AND SAFETY
The words Peace and Safety have been resounding over the last 3 years ever since President Trump first revealed his DEAL OF THE CENTURY! Well over the last couple of months the echo, the decibels to those words have just gotten louder…significantly louder!! To the believer its an indicator of the FINAL HOUR that we are in as 1 Thessalonians 5:3 clearly tells us!! In forging the first Arab-Israeli peace deal since 1994, President Donald Trump paid homage to a patriarch. He named the historic normalization the "Abraham Accord." The familiar Bible character "is referred to as 'Abraham' in the Christian faith, 'Ibrahim' in the Muslim faith, and 'Avraham' in the Jewish faith," explained David Friedman, US ambassador to Israel.
"And no person better symbolizes the potential for unity, among all these three great faiths."
What does Israel gain from signing the Abraham Accord? Enhanced global status, a powerful partner in the UAE, and billions of dollars in economic contracts and incentives now that trade relations are open. Israel took the bait and are now on the hook of end times Bible prophecy mentioned in Daniel 9:27!!
THE COVENANT WITH MANY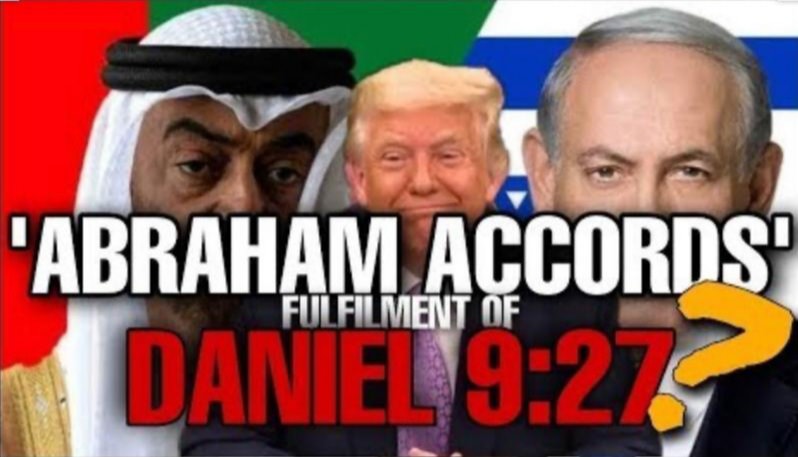 The Abrahamic Accord Peace Treaty is a harbinger to the Daniel 9:27 covenant with many!!
Pastor Tom Hughes has this to say on the Abrahamic Accords Peace deal with regards to how it could very well be the precursor to the Daniel 9:27 covenant with many!!…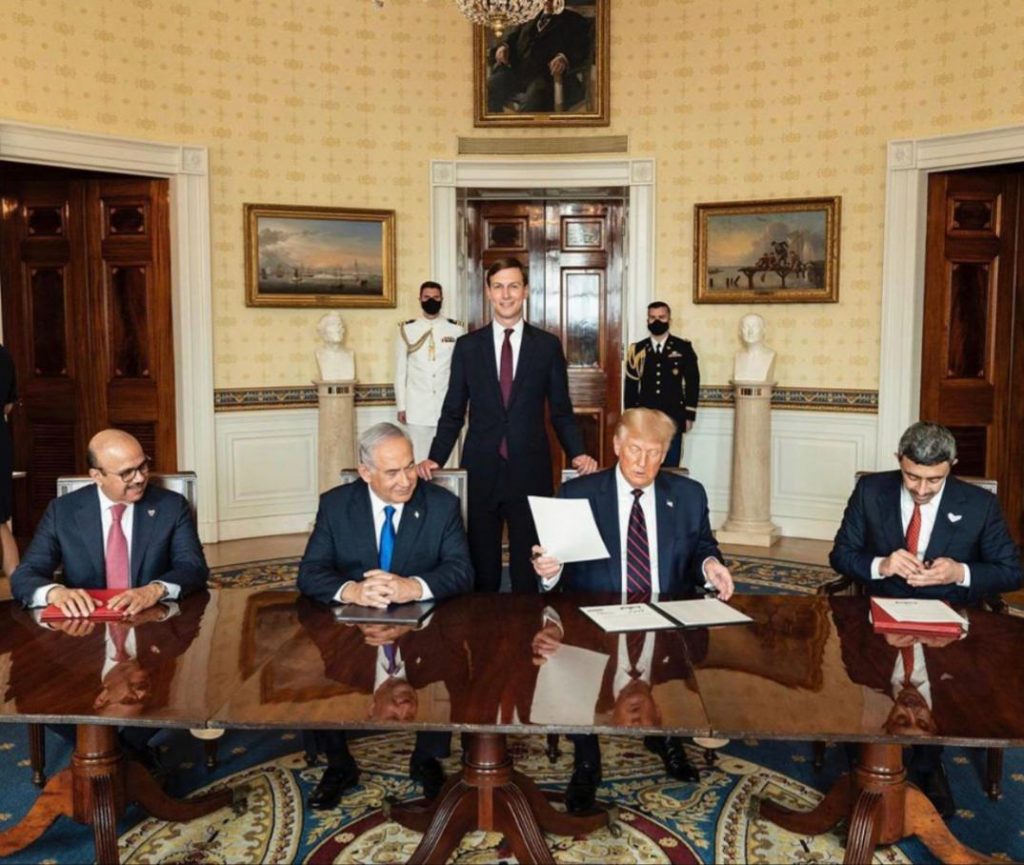 " You can't confirm a Hotel reservation unless you have one"
Master architect of the deal, Jared Kushner, says to expect as many as 20 Muslim nations to become part of the Abraham Accord over the next two months!!On September 15, 2020 at noon on the South Lawn of the White House in Washington, D.C. Israel signed the historic Abraham Accord peace treaty with the United Arab Emirates and Bahrain. Egypt and Jordan who already had existing peace treaties with Israel were since joined by UAE, Bahrain and Sudan! With Saudi Arabia and Oman next in line as two out the five more nations lining up to come onboard the Abrahamic covenant , that sure sounds like "MANY" to me!!
The Abraham Accord is what we believe is the foundation stone of the coming Daniel 9:27 covenant that will be confirmed by Antichrist in the days after the Pre-tribulation Rapture of the Church takes place!!
THE 3RD TEMPLE

A ONE WORLD GOVERNMENT, Revelation 13:1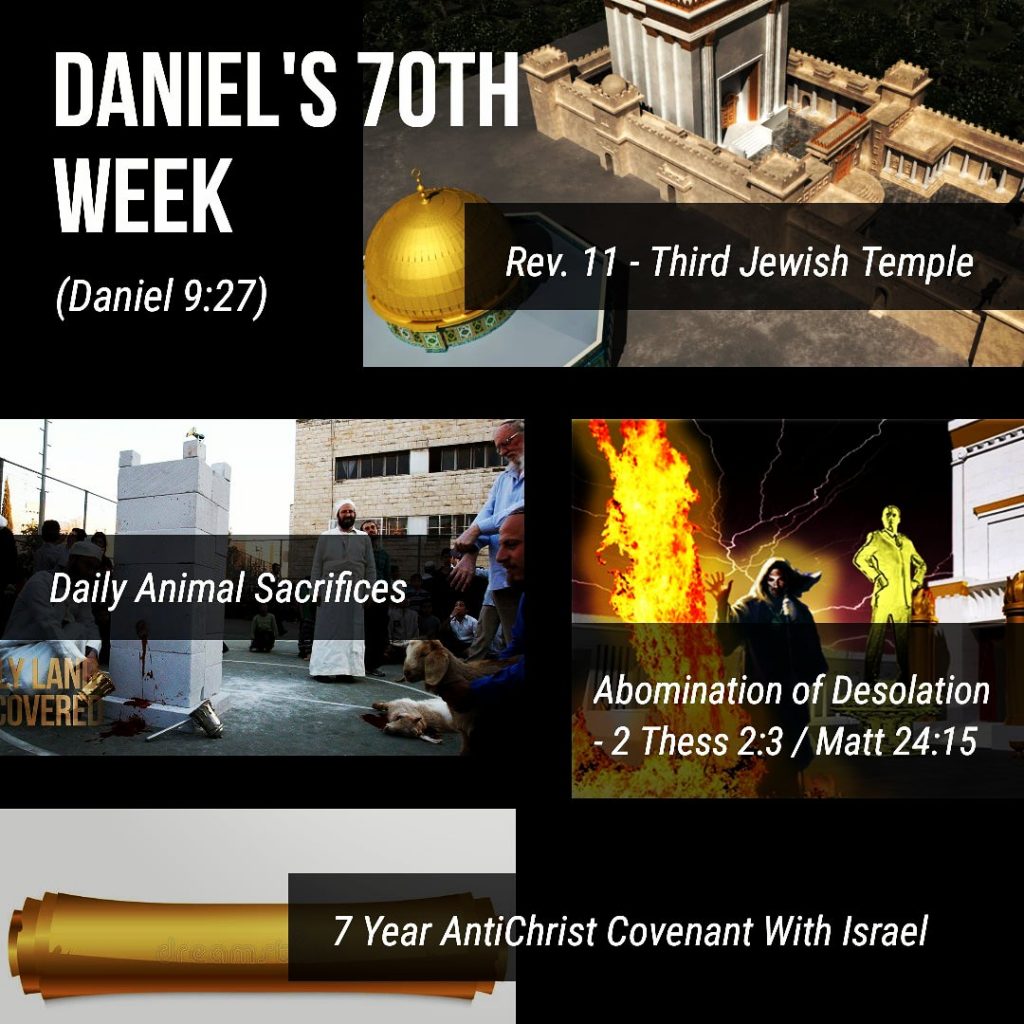 https://www.rapturecountdown.com/the-top-10-end-time-bible-prophecies-that-tell-us-we-are-in-the-final-hour/
The World Economic Forum announced that its postponed 2021 Davos summit, themed as "The Great Reset" in the coronavirus crisis, will take place in Lucerne, Switzerland from May 18 to 21.
The purpose of the "Great Reset" is to use the coronavirus pandemic as a justification—attendees repeatedly referred to it as an "opportunity"—to completely overhaul the entire global economy, including the U.S. economy, to make a more "equitable" world and to fight climate change, which was on numerous occasions identified as the world's next great "crisis."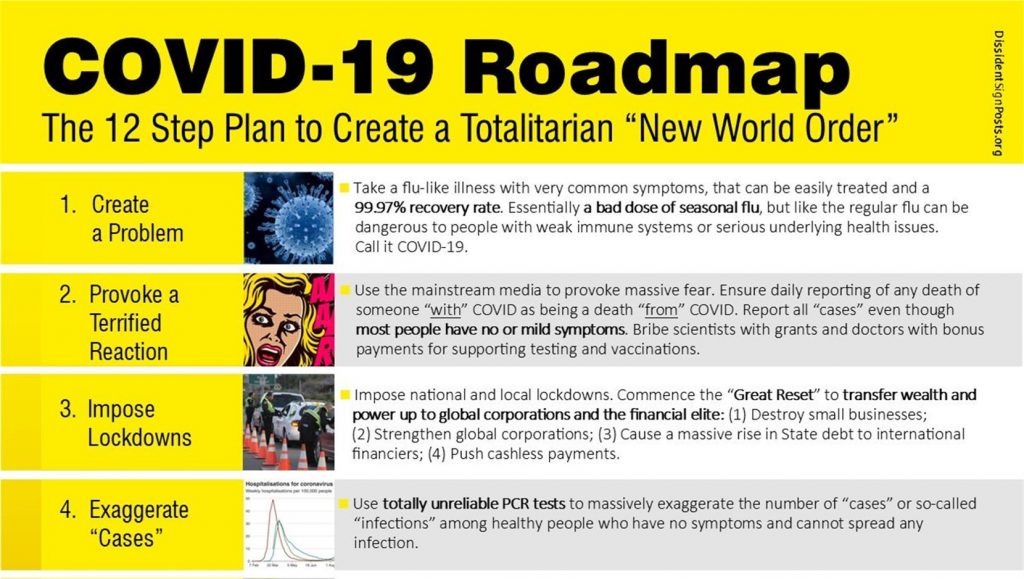 The Great Reset, according to discussions by the IMF, is basically the next stage in the formation of a one-world economic system and global government.
This falls in line with the solutions offered during the Event 201 pandemic simulation; a simulation of a coronavirus pandemic that was held by the Bill And Melinda Gates Foundation and the World Economic Forum only two months before the REAL THING happened at the beginning of 2020!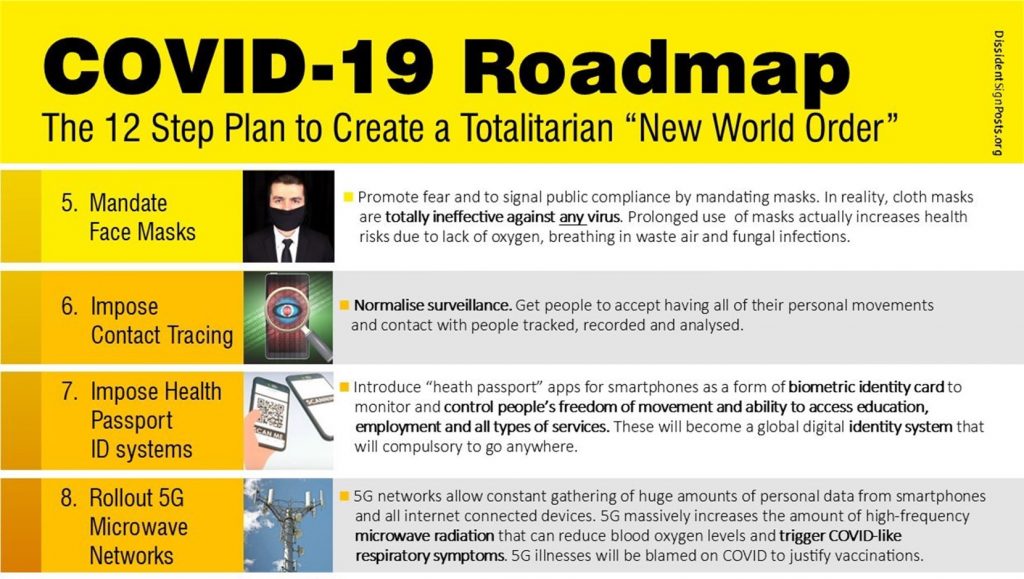 In the words from their own mouths the plan by global elites to force the 'great reset', a phrase they themselves have coined and they are using all the events from COVID-19 to the race riots to bring it to pass. When you understand that the Mark of the Beast is mostly a financial mark, controlling all buying and selling, is it any wonder that the 'GREAT RESET' is brought to us by the elites of the World Economic Forum?!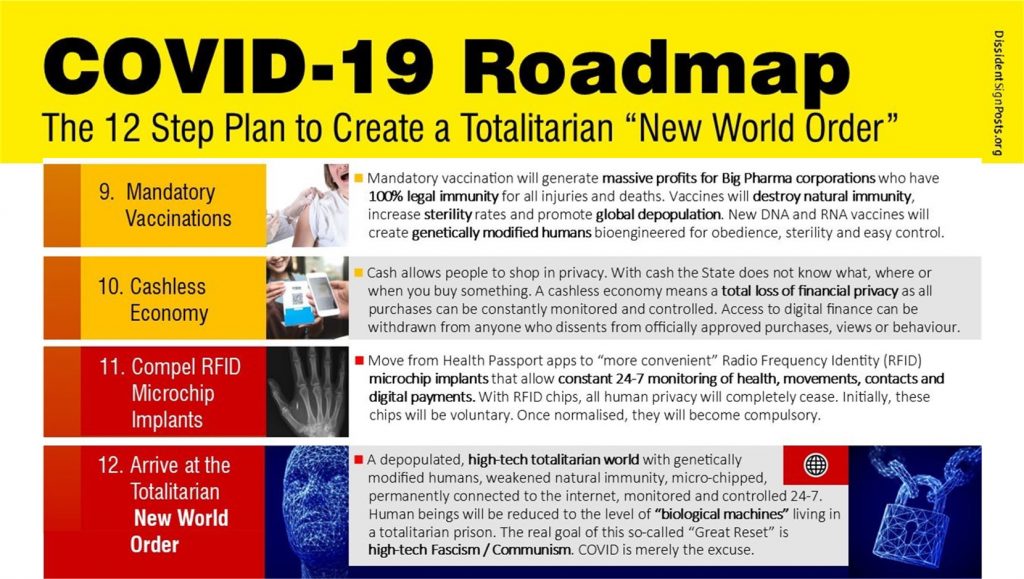 The global power brokers at the United Nations, World Economic Forum, the British royal family, the International Monetary Fund and the Vatican have told us why COVID-19 has been identified as the key to launching a "Great Reset" of the global economic and social order with a global technocratic surveillance state that includes a new digital currency and digital ID system!!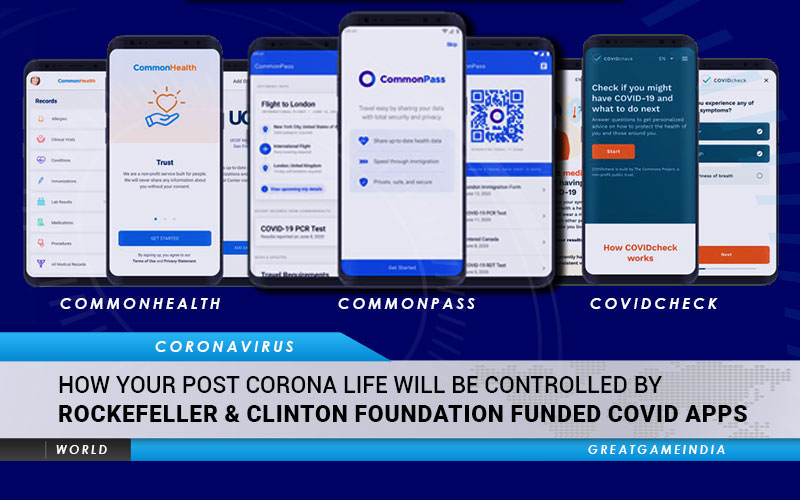 Digital health passport CommonPass begins testing to help travel and trade resume!
"The Commons Project Foundation is founded with support from The Rockefeller Foundation and based in Switzerland which along with the World Economic Forum announced the launching of international trials for CommonPass, a digital health pass for travelers to securely verify their COVID-19 test status."
A ONE WORLD RELIGION,

Revelation 13: 2-4,7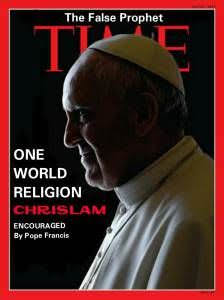 Very interestingly is that the UAE-Israel agreement known as the Abraham Accord in connection to the UAE last year of an interfaith agreement 'in search of peace' involving the Pope and a leading mullah.
The Pope signed a pact with Islam declaring 'diversity of religions' is 'willed by God'! As far as advancing the end times timeline goes, 2019 has been a banner year for Pope Francis and the coming One World Religion. Back in February the Pope had travelled to Abu Dhabi where he met with Sunni Muslim leader Sheikh Ahmed al-Tayeb. There the two men signed a global peace covenant called the Document on Human Fraternity For World Peace calling for peace between nations, religions and races, in front of a global audience of religious leaders from Christianity, Islam, Judaism and other faiths.From that covenant, the Higher Committee of Human Fraternity was created to implement this end times religious peace treaty. Now that committee has announced that there will be a fancy new headquarters for this endeavor. The shiny, new center of global CHRISLAM opening in 2022!!
Pope Francis's latest encyclical Fratelli Tutti uses COVID-19 as justification for the Great Reset of the global economic and social order. He has aligned the Vatican with the United Nations 2030 Agenda, the International Monetary Fund, Bill Gates, George Soros and the World Economic Forum!! 
Globalists have no intention of restoring human freedom, economic prosperity and global mobility. Now, human societies are being deliberately crushed — even in the face of contradictory scientific evidence that shows lockdowns don't work — in order to cause mass destitution and collapse. Only through this planned collapse can the billions of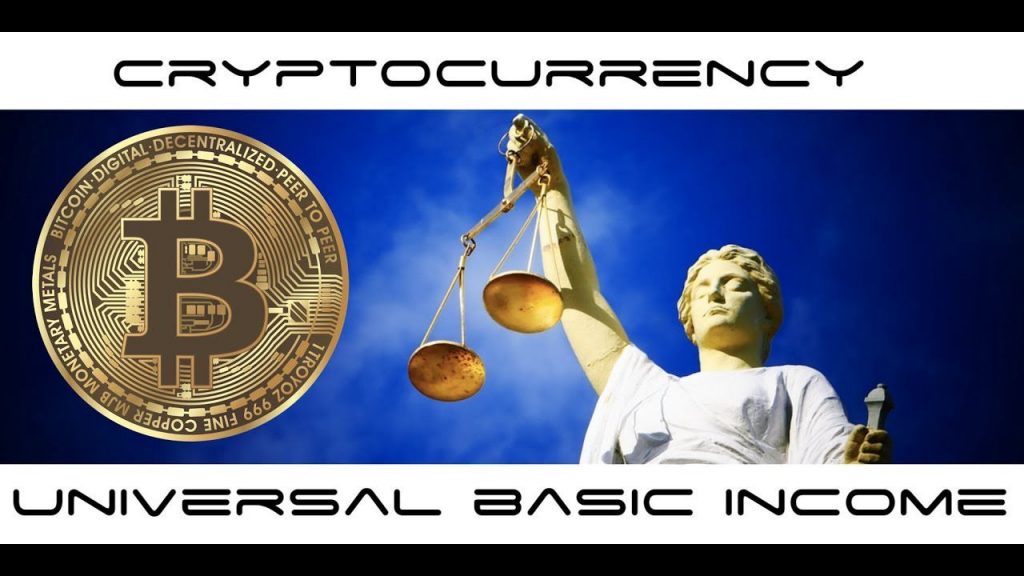 People in the world be forced into subservience to the globalist depopulation agenda!
A key element of this is the Universal Basic Income (UBI), which has already been rolled out across America for the last several months. The UBI provides basic sustenance income to allow people to purchase food and stay alive!
The real plan — about to be rolled out — is to tie UBI benefits to vaccine compliance and speech compliance!!!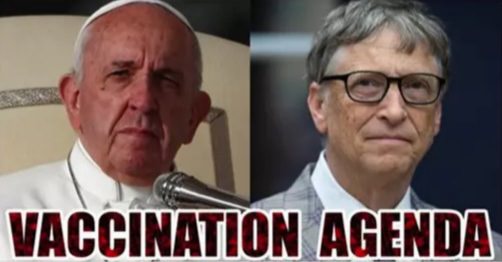 Pope Francis says the coronavirus vaccine must be shared worldwide!
A ONE WORLD CURRENCY

,

Revelation 13:16-17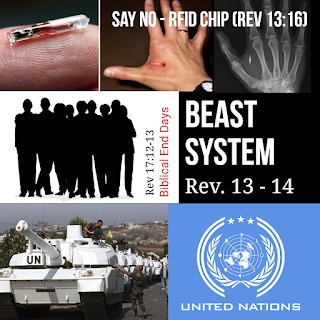 The Central Banks are putting together a frame work for a digital currency, how will that come together?
On April 29th 2020 the BBC recorded that the Coronavirus accelerated the decline of cash usage. The lockdown has led to a 60% fallen of a number of withdrawals from cash machines causing experts to say that the future of cash is at risk.
On September 26th Cleveland President Loretta Mester announced in a speech on Central Bank digital currencies, now they're called CBDC's for short, that recent Legislation has proposed that each American will very very soon have an account instead in which digital dollars could be quickly deposited. Two things immediately are accomplished with that, cash is eliminated and the Central Bank has control of everything.
That does sound very similar to what the Antichrist will use as foretold there in Revelation 13:16-17 on how the Antichrist will set in place an economic system, a worldwide system to control commerce for each person on Earth to participate in in order to be able to buy and sell, in fact to be able to sustain life, that's Revelation 13:16-17.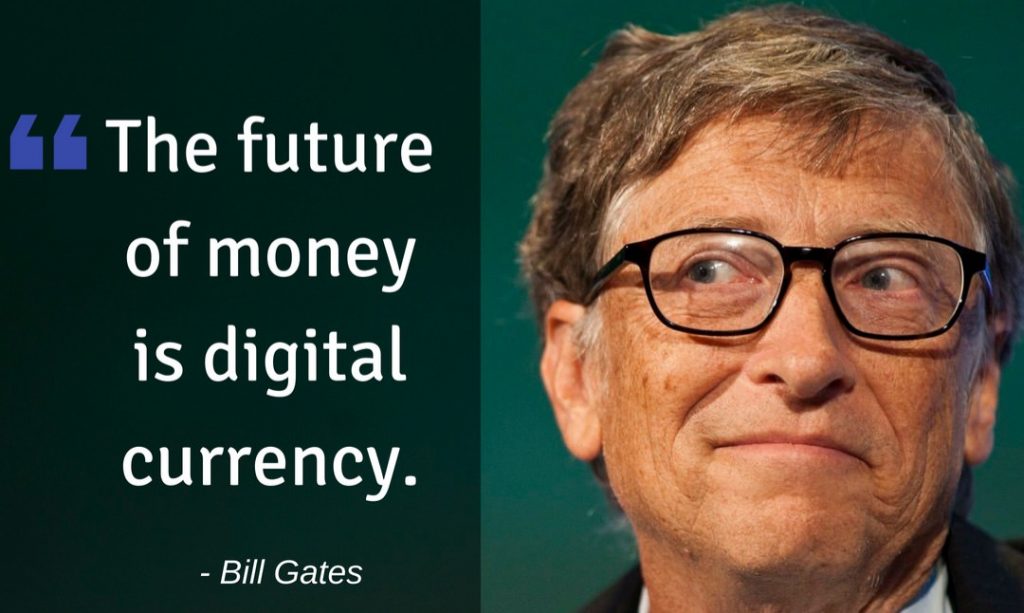 Bill Gates and his Gavi Vaccine Alliance are launching AI-powered 'TRUST STAMP' combining a vaccine and digital biometric in West Africa!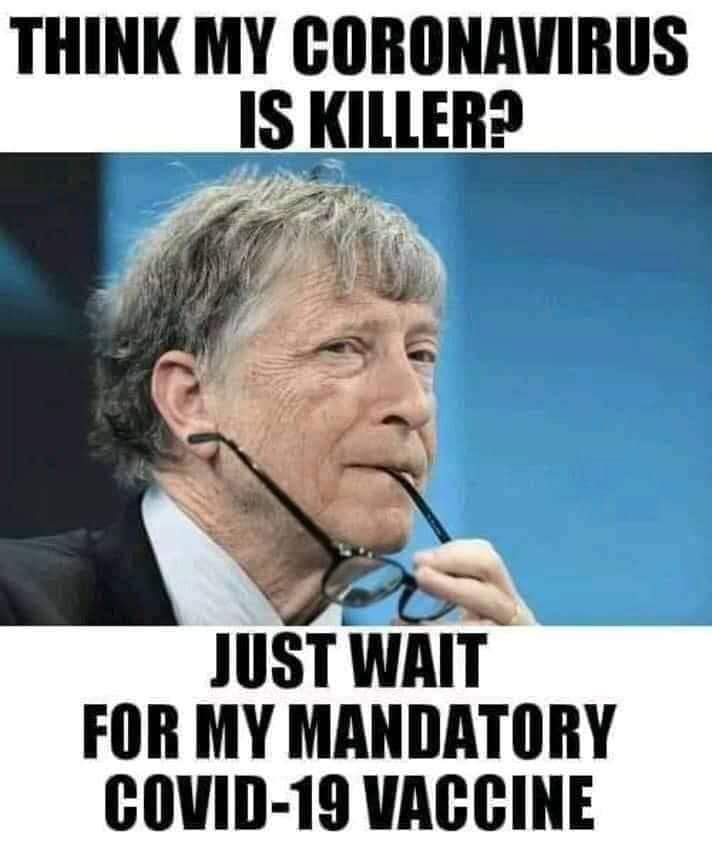 Microsoft not only funds ID2020 but they also filed a patent for a device that interacts with the pulse, temperature and brain waves connected to the human body for buying and selling cryptocurrecy!
Microsoft has patented a system that uses human biometrics such as body heat and brain-wave activity to mine cryptocurrency. The patent, filed under international patent number WO-2020-060606 and titled' Cryptocurrency System Using Body Data Activity', leverages human body activity as proof-of-work.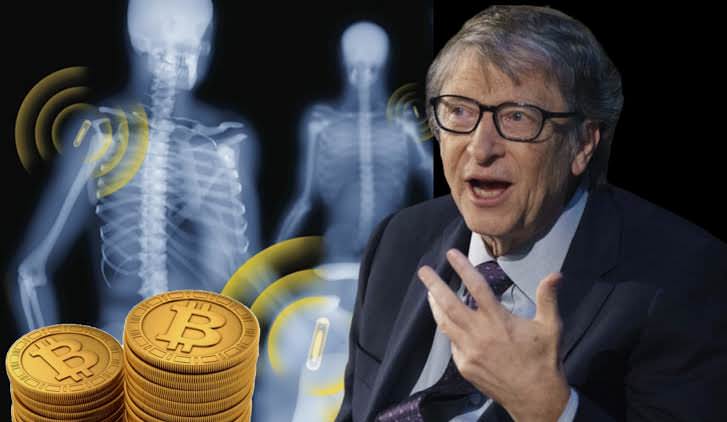 As to how body activity and biometrics will be communicated to servers and cryptocurrency hardware, the patent explains that "a sensor communicatively coupled to or comprised in the device of the user may sense body activity of the user." The patent then gives examples of sensors that can be used to this end – such as "fMRI scanners, electroencephalography (EEG) sensors, near-infrared spectroscopy (NIRS) sensors, heart rate monitors, thermal sensors, optical sensors, Radio Frequency sensors, ultrasonic sensors, cameras, or any other sensor or scanner."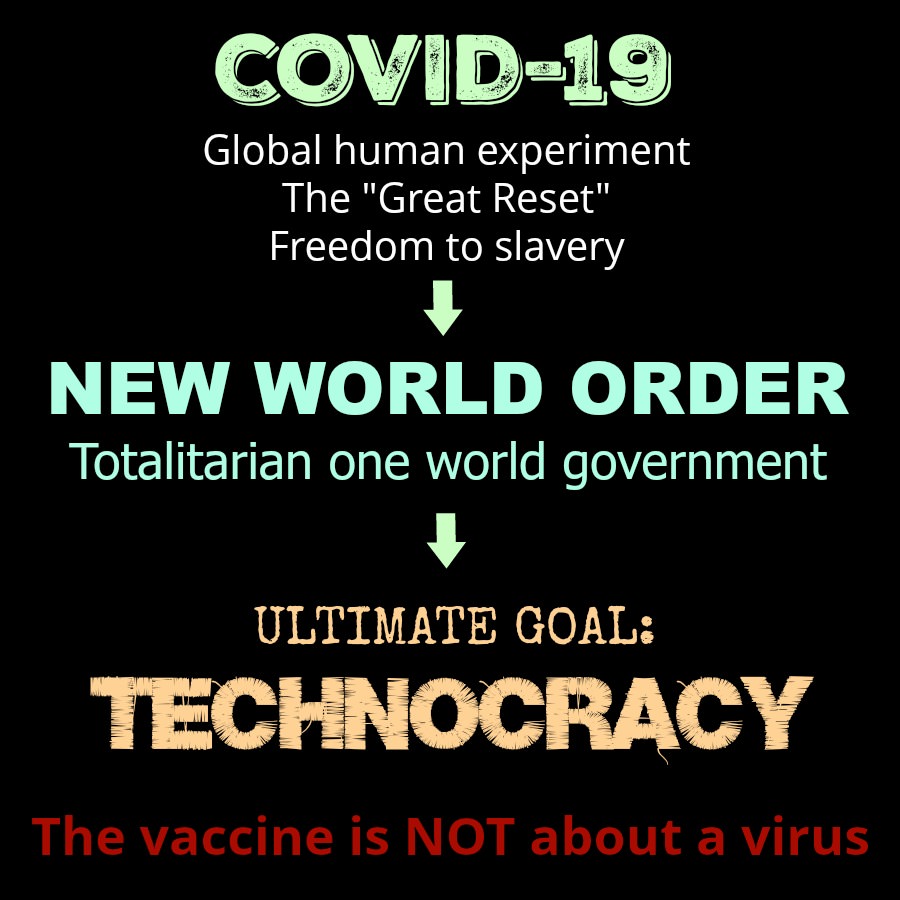 This list of examples is just typical patent stockpiling, or Microsoft's way of ensuring they own every applicable aspect of this system. The real technology, with a sensor specifically made for detecting and keeping track of human biometrics, is a microchip implant being developed by a Danish Microsoft partner called BEZH International. After all, a microchip implant is the best sensor for bioemetrics as it is literally inside the body.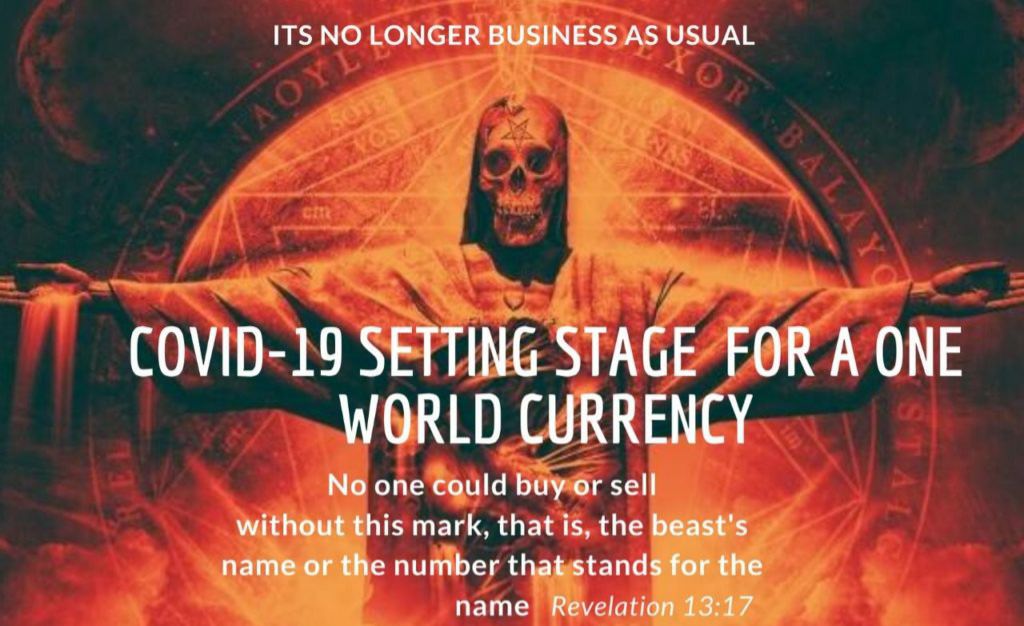 BEZH's microchip implant is not only capable of storing and transmitting biometrics – including medical and genetic data, but it also compliments the entire cryptocurrency mining aspect of Microsoft's patent as it comes with its own cryptocurrency, which for several months last year, was listed on cryptocurrency exchange Binance.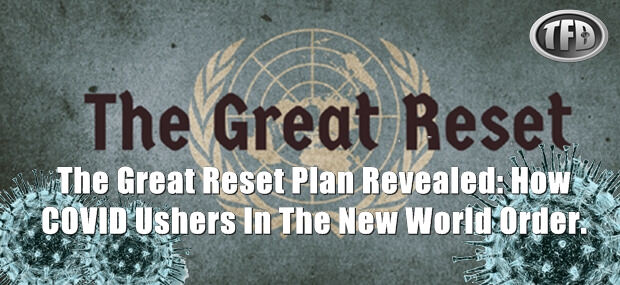 With this biometrics-based cryptocurrency mining patent and other human microchipping projects under his belt, namely the Birth Control microchip implant and

theimplantable quantum-dot vaccination record capsules being developed by MIT

, and ID2020 which is part of the United Nations' Sustainable Development Goals, it is so clearly evident Bill Gates is the most prolific cybernetic-biohacker on the planet.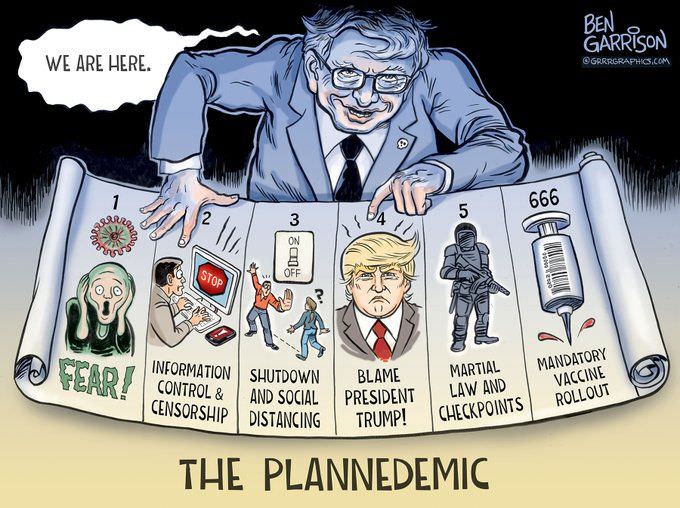 The Coronavirus Pandemic, the implantable quantum-dot vaccination record capsules and ID2020 are likely to be merged to create the digital certificates that Gates wants everyone to haveas proof of vaccination against COVID-19.

This opens up the possibility of merging the two projects with the biometrics-sensing microchip implant being developed by BEZH!!
9. AS IN THE DAYS OF NOAH: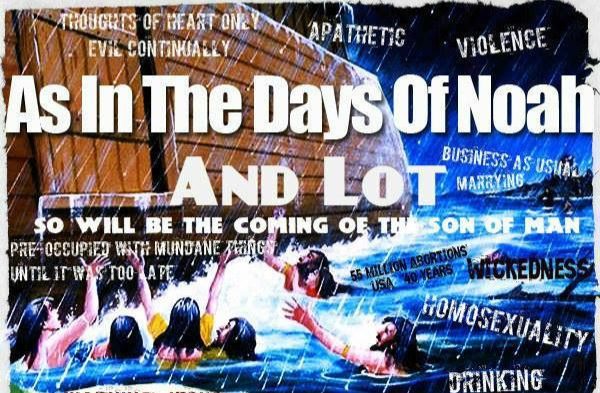 The convergence focusing on a Middle East peace deal in the Abraham Accords and also a Red Heifer that is viable for fulfilling the ordnance of purification for the Jewish Temple are signs pointing to how the Covenant of Daniel's Prophecy is nearing!
The preparations for the building of the Third Temple are already completed by an organization called The Temple Institute, that completed the restoration and construction of many sacred vessels necessary for use in service for the Holy Temple. There are gold and silver vessels used in the incense and sacrificial services of the Cohen HaGadol (High Priest) and the Levitical musical instruments. Also completed after years of painstaking research and development is the sacred garment or ephod of the Cohen HaGadol as well as his choshen (breastplate) and the tziz zahav (golden crown).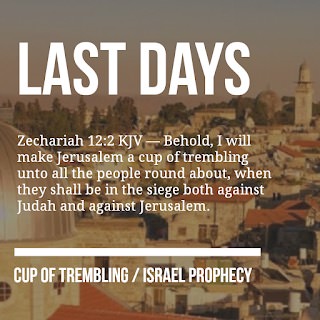 COVID was simply a prop, a triggering mechanism, for what global elites refer to as the Great Reset!! Everything we have been experiencing, it is all part of the Great Reset, and it is all driving towards the same outcome, that is the resetting of the entire world to prepare the people for the arrival of Antichrist! That's how close he is to stepping out of the shadows and onto the world stage!
When the Antichrist will be revealed he will not require to set the stage for the New World Order…it will already be ready like its right now!!!All he will have to do is just flip the switch on…TO A ONE WORLD GOVERNMENT…A ONE WORLD CURRENCY….but before that its the…..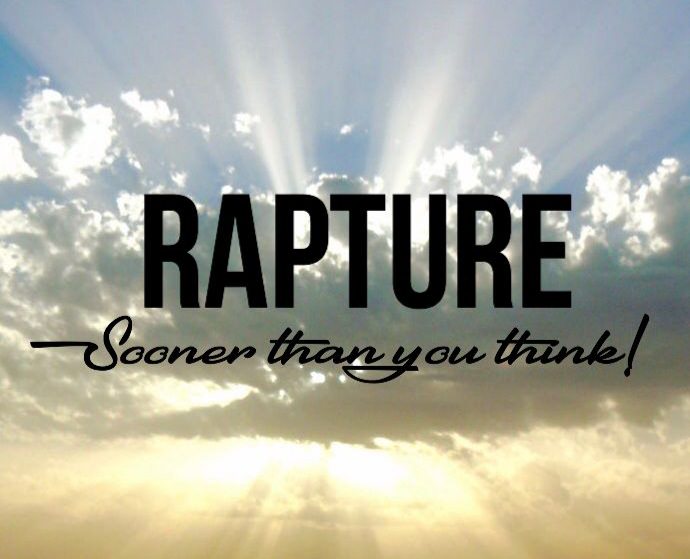 ————————————————-
MAJOR EARTHQUAKE ACTIVITY WORLDWIDE:
"BIRTH PANGS IN OVERDRIVE"
————————————————-
WHY ARE VOLCANOES ALL AROUND THE RING OF FIRE SUDDENLY WAKING UP:
————————————————-
An earthquake of magnitude 7.7 struck southeast of Loyalty Islands on Wednesday, the European Mediterranean Seismological Centre (EMSC) said. The quake's epicentre was 401 km east of Tadine, New Caledonia, and was at a depth of 2 km, EMSC said. Ten earthquakes and aftershocks hit the region in a short space of time – ranging between a magnitude of 5.0-6.2 – with the first quake at 12.24.21 (UTC) and the final at 14.59.37 (UTC).
In response, a tsunami warning was issued with waves of between 0.3 and one-meter feared for Fiji, Vanuatu and New Zealand.
A lesser warning for a tsunami of up to 0.3 meters was issued for Australia, Papua New Guinea and American Samoa.
Separately an earthquake of magnitude 6.2 struck southwest of Sumatra, Indonesia, on Wednesday, the European Mediterranean Seismological Centre (EMSC) said.
The quake was at a depth of 30 km (18.64 miles), EMSC said.
It struck around 217 kilometres to the south-west of Bengkulu, a city of 328,000 people, at 19:52 local time (12:52 GMT).
Sri Lanka's Department of Meteorology said in a statement it did not expect the earthquake to impact its island.
Indonesia is on high alert after a mega-earthquake struck its Sulawesi island on January 15.
This left 84 people dead and another 932 injured.
Some 40,000 locals were affected many of whom went to evacuation shelters or moved higher into the mountains.
Tragically the Mitra Manakarra Hospital in Mumuju collapsed leave eight people dead.
———————————————
HUGE MAGNITUDE 7.8 EARTHQUAKE STRIKES ALASKA
https://endtimeheadlines.org/2020/07/huge-magnitude-7-8-earthquake-strikes-alaska/ – Jul 22, 2020
(CNN) – An earthquake with a preliminary magnitude of 7.8 struck off the coast of Alaska early Wednesday morning.
The earthquake was centered 60 miles, or 98 kilometers, south-southeast, of Perryville, Alaska, according to the US Geological Survey. The quake is considered shallow at about six miles, or 10 kilometers, deep.
"Anything below 70 kilometers is considered a shallow quake," CNN meteorologist Allison Chinchar previously said. "That's important, because shallow earthquakes often cause the most damage, compared to the ones that are deeper, regardless of the strength."
A tsunami warning had been issued following the earthquake, according to the National Oceanic and Atmospheric Administration. The warning was in effect for south Alaska and the Alaska peninsula — Pacific coasts from Kennedy Entrance, Alaska (40 miles southwest of Homer) to Unimak Pass, Alaska, according to the Tsunami Warning Center.  

READ MORE

:
————————————————-
POWERFUL 7.9 EARTHQUAKE STRIKES OFF COAST OF LOYALTY ISLANDS
https://endtimeheadlines.org/2021/02/powerful-7-9-earthquake-strikes-off-coast-of-loyalty-islands/ – Feb 10, 2021
(ETH) – A powerful magnitude 7.9 earthquake has struck southeast of the Loyalty Island.
The event is currently being monitored to determine if there is a threat to the US west coast.
This is a developing situation and we will bring you more as we get further information.
TSUNAMI ALERT* FOLLOWING HUGE 7.7M EARTHQUAKE IN THE S PACIFIC! – BUOYS IN "EVENT MODE"
https://youtu.be/aGal67oJZtc
No views
20SHARESAVE
452K subscribers
SUBSCRIBED
Don't forget to subscribe, be safe out there… https://www.mrmbb333.com​ ndbc usgs
————————————————-
The epicentre of the quake was located at a depth of 40 km, seismologists said.
A 6.2-magnitude earthquake has struck southwest of Sumatra, the European-Mediterranean Seismological Centre said.
The quake was registered 226 km south of Bengkulu at 12:52 UTC and was located at a depth of 40 km, the centre added.
No injuries or damage have been reported so far.
ADDITIONAL QUAKES:
CLICK ON LINK BELOW FOR ARTICLE:
WEBPAGE ADMIN

: 

IT IS GENERALY REFERED TO AS "BIRTH PANGS". (PRE-TRIBULATION WARNINGS FROM GOD).
Matt. 24:7 For nation shall rise against nation, and kingdom against kingdom: and there shall be famines, and pestilences, and earthquakes, in divers places.
Matt. 24:8 All these are the beginning of sorrows.
Matt. 24:9 Then shall they deliver you up to be afflicted, and shall kill you: and ye shall be hated of all nations for my name's sake.
————————————————-
Why Are Volcanoes All Along The "Ring Of Fire" Suddenly Erupting?
http://endoftheamericandream.com/
Feb 10, 2021

(OPINION) Michael Snyder – While most of us are preoccupied with other matters, the "Ring of Fire" is starting to shake quite dramatically. Within the past couple of days, we have seen numerous volcanoes along the "Ring of Fire" shoot hot volcanic ash thousands of feet into the air. That list of volcanoes includes Popocatepetl in Mexico, Sangay in Ecuador, Klyuchevskaya on the Kamchatka Peninsula, Sabancaya in Peru, Raung in Indonesia, Reventador in Ecuador, and Fuego in Guatemala.
The Ring of Fire (also known as the Pacific Ring of Fire, the Rim of Fire, the Girdle of Fire, or the Circum-Pacific belt) is a region around much of the rim of the Pacific Ocean where many volcanic eruptions and earthquakes occur. The Ring of Fire is a horseshoe-shaped belt about 40,000 km (25,000 mi) long[1] and up to about 500 km (310 mi) wide.[2]
The Ring of Fire includes the Pacific coasts of South America, North America and Kamchatka, and some islands in the western Pacific Ocean. Although there is consensus among geologists about almost all areas that are included in the Ring of Fire, they disagree about the inclusion or exclusion of a few areas, for example, the Antarctic Peninsula and western Indonesia.
Basically, if you think of a giant band surrounding the exterior of the Pacific Ocean, you will have a good idea of what we are talking about. Every year, the "Ring of Fire" accounts for the vast majority of the seismic activity that happens on our planet. The good news is that most of the major events occur in areas that are not heavily populated, and so usually the damage that is caused is minimal.

READ MORE
————————————————-
SALVATION
CLICK ON LINKS BELOW:
WHAT IS SALVATION? What is the Christian doctrine of salvation?
SIMPLY Salvation is believing in the Lord Jesus Christ death on the Cross where he gave his life for us. And
HOW DOES GOD SAVE

?

In the Christian doctrine of salvation, God has rescued us through (JESUS CHRIST DEATH (ON THE CROSS) AND HIS "RESURRECTION) (John 3:17). Specifically, it was Jesus' death on the cross and subsequent resurrection that achieved our salvation (Romans 5:10; Ephesians 1:7). Scripture is clear that salvation is the gracious, undeserved gift of God (Ephesians 2:5, 8) and is only available through faith in Jesus Christ (Acts 4:12).
AND IT IS A "FREE" GIFT, BASED ON OUR LOVE FOR JESUS SACRIFICE FOR US AND OUR CONTINUAL SINS THAT MUST BE "FORGIVEN" THROUGH HIS SACRIFICE.
————————————————
AN EXAMPLE OF THE SINNERS PRAYER:
Dear Father,
I now believe that Jesus Christ is Your only begotten Son, that He came down to our earth in the flesh and died on the cross to take away all of my sins and the sins of this world. I believe that Jesus Christ then rose from the dead on the third day to give all of us eternal life.
Lord Jesus,
I now confess to You all of the wrong and sinful things that I have ever done in my life. I ask that You please forgive me and wash away all of my sins by the blood that You have personally shed for me on the cross. I am now ready to accept You as my personal Lord and Saviour. I now ask that You come into my life and live with me for all of eternity.
Father, Jesus – I now believe that I am truly saved and born again.
Thank You Father.
Thank You Jesus.
————————————————
JESUS CHRIST RETURN FOR HIS CHURCH IS "IMMINENT"
Matt. 7:27 And the rain descended, and the floods came, and the winds blew, and beat upon that house; and it fell: and great was the fall of it.
Matt. 24:38 For as in the days that were before the flood they were eating and drinking, marrying and giving in marriage, until the day that Noe entered into the ark,
Matt. 24:39 And knew not until the flood came, and took them all away; so shall also the coming of the Son of man be
——————————————–
DON'T WAIT FOR THE LAST MINUTE
We are currently in the "Birth Pangs" pending the coming "7 year TRIBULATION" period, where all the Nations on Earth will be subject to God's Wrath on an "UNGODLY" World. The Rapture of Jesus Christ Church is "TOTALLY" imminent; And what will follow after that will be massively more devastating that we are seeing right now (Read

Revelation Ch 6 – 22

) God is trying to get everyone's attention to the coming Judgments; He does not want "ANYONE" to perish, but all to come to repentance. He loves us, but will not stand idly by and watch the World, (His Creation) turn to sin and debauchery). We are currently living in a fallen "Satanic" World where "EVIL", is totally accepted, "and God and his Love for his Church": is being exponentially rejected. The time has come when God HAS TO intervene, and he is (The prophetic word listed in his Word the Bible is being fulfilled exponentially).
——————————————-
THE NEW WORLD ORDER:
ONE WORLD GOVERNMENT – ONE WORLD ECONOMIC SYSTEM – ONE WORLD RELIGION
Dan. 9:27 And he shall confirm the covenant with many for one week: and in the midst of the week he shall cause the sacrifice and the oblation to cease, and for the overspreading of abominations he shall make it desolate, even until the consummation, and that determined shall be poured upon the desolate
Dan. 7:24 And the ten horns out of this kingdom are ten kings that shall arise: and another shall rise after them; and he shall be diverse from the first, and he shall subdue three kings
Rev. 17:12 And the ten horns which thou sawest are ten kings, which have received no kingdom as yet; but receive power as kings one hour with the beast
—————————————————-
THE MARK OF THE BEAST:
DON'T TAKE THE MARK OF THE BEAST WHICH IS (CHANGING YOUR D.N.A.) AND GIVING YOUR CONTROL OVER TO THE "BEAST SYSTEM" – THIS IS AN ABONOMINATION TO GOD: (YOU ARE HIS CREATION):
Rev. 13:14 And deceiveth them that dwell on the earth by the means of those miracles which he had power to do in the sight of the beast; saying to them that dwell on the earth, that they should make an image to the beast, which had the wound by a sword, and did live.
Rev. 13:15 And he had power to give life unto the image of the beast, that the image of the beast should both speak, and cause that as many as would not worship the image of the beast should be killed.
Rev. 14:9 And the third angel followed them, saying with a loud voice, If any man worship the beast and his image, and receive his mark in his forehead, or in his hand
THE PUNISHMENT FROM GOD FOR THOSE WHO TAKE THE MARK AND WORSHIP THE "BEAST SYSTEM":
Rev. 14:10 The same shall drink of the wine of the wrath of God, which is poured out without mixture into the cup of his indignation; and he shall be tormented with fire and brimstone in the presence of the holy angels, and in the presence of the Lamb:
 (YOU ARE GOD'S CREATION – CHANGING YOUR D.N.A. AND/OR GIVING YOUR ALLEGANCE TO ANOTHER ENTITY I.E. (THE ANTICHRIST) – IS AN ABONOMINATION TO GOD):
————————————————-
THE FUTURE CONONAVIRUS INJECTION AT THIS POINT IN TIME ALSO APPEARS TO BE "MASSIVELY" AGAINST GOD AS IT WILL IS ALSO TAINTED WITH A CHANGE IN YOUR (R.N.A. WHICH CHANGES YOUR D.N.A.) AND WILL ALTER YOUR BODY IN MANY WAYS, (INCLUDING DEATH).
————————————————-
 

 

WEBPAGE ADMINISTRATOR:
(THE AUSTRALIAN R.N.A. VACCINE)
You Know, there comes a time in one's life when you just have to speak up regarding the "Blatant "Stupidity", "Greed", "Corruption", "Lies", "ETC" that some people have in their Soul; To say we have to have the Vaccine because of an "I SAID SO" attitude; even if it is Tainted with "DEATH", it can change your R.N.A. to Totally Change your D.N.A. Causing "DEATH". And "OH" if you change your D.N.A. don't look to God to have Mercy on you "IF" you survive, because "GOD" is the "CREATOR" of your "SOUL", and your "BODY". And once you change your D.N.A. you WILL become "NEPHLINIC," i.e. a different person. This is what the fallen Angels did after God Created Adam and Eve, they changed "Animal", and "Human" D.N.A. Which turned "Humans & Animals into a Totally different Species, i.e. it made them "NEPHLIMIC" "NOT OF GOD". God's Judgment is coming upon the people that are creating this "Ungodly" Evil, and like it was before the "FLOOD", so it will be again; Destruction of God's Creation over a "SEVEN YEAR PERIOD". Revelation Chapter 6 to Revelation Chapter 22. Which is about to start any time in the very near future.
This RNA "Vaccine" is "NOT APPROVED", and Trials that they recently conducted on people in Korea, Africa, and God knows where else, resulted in "Hundreds" of Deaths, and left the rest very sick and dying. And since then "tens of Thousands" of people are becoming very sick after the jab, and most are dying. Ask yourself why are they vaccinating Nursing Home residents and Hospitals first; the answer is because the New World Order's Objective is to Eliminate every person over 70 Years Old, and that is exactly what is happening Worldwide;
The "AGENDA" of the "NEW WORLD ORDER" "THE ORDER OF THE PROTOCOLS OF ZION" is to wipe out "EIGHT TENTH'S OF HUMANITY", and leave enough room for the "ELITES" to live in peace and harmony". But they have not considered God into this equation, and he is our Creator and he loves his Creation with a passion –Jesus Christ died for us on the cross at calvary, and Once the Church has gone from this World God's vengeance will commence on the Ungodly of this World.
THE NEW WORLD ORDER THAT HAS ALREADY BEGUN, It Means A "ONE WORLD GOVERNMENT", A ONE WORLD CHURCH, AND A ONE WORLD RELIGION ("CHRISLAM"). "AND IT IS PURE EVIL"
PLEASE ACCEPT GOD'S FREE GIFT OF SALVATION. IT IS OUR ONLY HOPE