The Bible Says This Is Exactly How It Would Look Before The End…2020
——————————————-
Conflict PLA (Oct 08,2020) Indian fires Long Range Missile to LAC after PLA Deploys Troops at Border

Conflict PLA (Oct 08,2020) Indian fires Long-Range Missile to LAC after PLA Deploys Troops at Border On Saturday, an advanced version of the `Shaurya' surface-to-surface Missile-capable ballistic the missile was successfully test-fired on Saturday, in Odisha. In the face of the ongoing tensions between India and China along the Line of Actual Control (LAC) in eastern Ladakh, India has been carrying out tests of several missiles and other platforms. On Saturday, an advanced version of the `Shaurya' surface-to-surface Missile-capable ballistic the missile was successfully test-fired on Saturday, in Odisha. This missile operates from solid fuel but can guide itself towards the target towards the cruise missile. Once inducted these missiles are expected to complement the e

xisting class of missile systems. It has been tested by the Defence Research and Development Organisation (DRDO).
——————————————-
Israel-Russia discuss Syria; Greek PM demands Turkish accountability – TV7 Israel News 07.10.20

Today's top stories 07.10.20; 1) Israeli Prime Minister Benjamin Netanyahu held a phone conversation with Russian President Vladimir Putin during which the two leaders discussed the situation in Syria – amid reports of back-channel talks between Jerusalem and Damascus. 2) German Foreign Minister Heiko Maas hosted his counterparts from Israel and the United Arab Emirates, during which he praised the Abraham Accords as a clear illustration that "peaceful coexistence in the Middle East is (indeed) possible." 3) Despite a NATO brokered de-conflict agreement between Turkey and Greece; Premier Kyriakos Mitsotakis emphasized that Ankara must prove its sincerity.
——————————————-
Rocket fired from Gaza at Israel-US,Australia,India,Japan Discuss Chinas Growing Threat & More News

59.3K subscribers
You will hear the following in this Broadcast: -US, Australia, India, Japan to Discuss China's Growing Threat -Rocket fired from Gaza at southern Israel; IDF retaliates with strike -US, Russia to Hold Latest Nuclear Arms Talks in Finland -North Korean Media Promote Iranian Military Weapons Upgrade -Army Gets First Iron Dome Battery from Israel -Florida teen arrested at school after refusing to wear mask -New Technology Refuses Entrance to Shops if You're Not Wearing a Face Mask -'Keep Your Mask on in Between Bites': California Releases COVID Dining 'Tips' -Hurricane Delta Continues to Strengthen and Is a Category 4; Forecast to Strike Cancún, Then U.S. Gulf Coast Late Week -Mars will shine especially bright in the sky tonight as the Red Planet makes its closest approach to Earth in 17 years -Mass Sea Animal Deaths in Russia Raise Alarms For Possible Ecological Catastrophe -Blood red moon: Wildfires cause moon to glow red over California -SEVEN space rocks to pass Earth this week – latest charts -'Religious Institutions Have Been A Problem': Andrew Cuomo Threatens To Shut Down Churches, Synagogues
——————————————-
Focus on the End Times – Seeing the Unseen

187K subscribers
Focus on the End Times – Seeing the Unseen Tim Buck shares the Sunday morning message at Burnsview Baptist Church on Sunday, October 4, 2020. Visit our website:

https://fotet.org

All the signs of the last days are converging at the same time. Bible Prophecy is happening right before our eyes and like birth pains, the predicted events are happening more frequently and more intently. Never, in the history throughout the world have so many forces, including economic, scientific, techno-logic, ecologic, cultural, geopolitical, moral, spiritual and religion, converged together to bring this world that's already teetering over the edge into the abyss, to a point of no return. Jesus said when you see all these signs happening, know that I am near, even at the door.
——————————————-
How Israel Sees It (10/6/20)

187K subscribers
How Israel Sees It (10/6/20) Pastor Tom Hughes and David Tal
——————————————-
LATEST NEWS CLIPS – ARTICLES (THURSDAY 08th OCTOBER)
—————————————————
(THIS IS THE WORLD'S CURRENT TIMELINE)
Matt. 24:6 And ye shall hear of wars and rumours of wars: see that ye be not troubled: for all these things must come to pass, but the end is not yet.
Matt. 24:7 For nation shall rise against nation, and kingdom against kingdom: and there shall be famines, and pestilences, and earthquakes, in divers places.
Matt. 24:8 All these are the beginning of sorrows.
Matt. 24:9 Then shall they deliver you up to be afflicted, and shall kill you: and ye shall be hated of all nations for my name's sake.
Luke 12:40 Be ye therefore ready also: for the Son of man cometh at an hour when ye think not
—————————————–
THIS IS THE WORLD'S VERY NEAR FUTURE:
Matt. 24:21 For then shall be great tribulation, such as was not since the beginning of the world to this time, no, nor ever shall be
—————————————————
WE PREACH THE BLESSED HOPE FOR THE FUTURE IN JESUS CHRIST OUR SAVIOUR
1Cor. 12:3 Wherefore I give you to understand, that no man speaking by the Spirit of God calleth Jesus accursed: AND THAT NO MAN CAN SAY THAT JESUS IS THE LORD, BUT BY THE HOLY GHOST.
"Behold, I come like a thief! Blessed is he who stays awake and keeps his clothes with him, so that he may not go naked and be shamefully exposed."
"And you know what is restraining him now so that he may be revealed in his time. For the mystery of lawlessness is already at work. Only he who now restrains it will do so until he is out of the way."
REV. 14:12
Here Jesus was alluding to the fact that the Doctrine of Eternal Security WILL EXPIRE WITH THE RAPTURE OF THE CHURCH
Luke 12:37 Blessed are those servants, whom the lord when he cometh shall find watching: verily I say unto you, that he shall gird himself, and make them to sit down to meat, and will come forth and serve them
SO WON'T YOU ACCEPT JESUS NOW AND BE REMOVED FROM THAT EVENT  (OF TRIBULATION) AND LIVE FOREVER WITH JESUS IN THE FAMILY OF GOD?
2 "(For he saith, I have heard thee in a time accepted, and in the day of salvation have I succoured thee: behold, now is the accepted time; behold, now is the day of salvation.)" (2nd Corinthians 2:6)
—————————————————
DAILY CHRISTIAN BIBLICAL QUESTIONS AND ANSWERS:
—————————————————
Questions About Security
https://gracethrufaith.com/ask-a-bible-teacher/questions-security/
QUESTIONS:    1. Does it say anywhere in the Word that God will release me from my own foolishness as I have paid a very high price for it over and over again. 2. Is it true that He would not have healed me if He had not also forgiven me? 3. Lastly, if someone apostatized – not just backslid, are they still covered under grace?
ANSWER:    In 2 Cor. 5:17 Paul said is anyone is in Christ He is a new creation, the old has gone the new has come, so from God's perspective the pre-Christian you no longer exists. When you act like the pre-Christian you, even after being saved, God does not attribute the behavior to you but to the sin that still lives in you (Romans 7:18-20).
It's important to remember that when you were saved all the sins of your life, past, present, and future, were forgiven (Colossians 2:13-14). By His once-for-all-time sacrifice Jesus has made you perfect forever (Hebr. 10:12-14). Other wise God could not have guaranteed your inheritance when you first believed (Ephes. 1:13-14).
According to James 5:14-15 forgiveness and healing go hand in hand. And it's impossible for a born again believer to backslide or fall into apostasy. The words "backslide" and "backslider" do not appear in the New Testament, and as I said above our inheritance is guaranteed from the time we believe. No one can take us out of the Lord's hands (John 10:27-30) or separate us from the Love of God that is in Christ Jesus our Lord (Romans 8:38-39). No one includes we ourselves.
Salvation Questions
https://gracethrufaith.com/ask-a-bible-teacher/salvation-questions/
QUESTIONS:    If one accepts Jesus as their Lord and Savior, does that mean they get a free ticket to heaven, or do they have to grow spiritually and form a closer relationship to the Lord? I am wondering this because of our sin and how hard Jesus says that it is for rich people to make it to heaven.
ANSWER:    In a sense you're right, although the ticket wasn't free, it was just paid for by someone else. It cost the Lord His life. Growing spiritually and forming a closer relationship with Him is something the Holy Spirit helps us do after we're saved, as an expression of the gratitude we feel for having been given our salvation. It's not a requirement to receive it. We're saved because of what we believe, not because of how we behave.
As for our sins, Jesus paid the full penalty for all of them at the cross, so they're no longer an issue as far as salvation is concerned. And Jesus said it's hard for a rich man to enter heaven because we go there due to our faith in the Lord. Many rich people have a stronger faith in their
Questions About Heaven
https://gracethrufaith.com/ask-a-bible-teacher/questions-about-heaven/
QUESTIONS:    In my reading and after talking to several people I know, I'm wondering about Heaven…as everyone does now and then. My question is: Who goes there when they die? or does anyone?
I ask because the bible has a lot of mention of people "sleeping for a time" until the judgement in Revelation.
It seems that maybe we die and sleep until the judgment, then perhaps wind up in our "prepared place" after the 1000 years of Christ's reign on earth or something to that effect. But to add to my confusion, Christ says on the cross that the criminal next to him will be with Him in paradise that very day. Christ also says a lot about who will enter His kingdom…and it's a lot more than faith alone, in Jesus' words. Can you help me figure this out?
ANSWER:    In response to your first question, all believers who die leave their earthly bodies behind while their spirits go to be with the Lord. When they're resurrected at the time of the Rapture they get new, Heavenly versions of their old Earthly bodies.
The concept of believers sleeping for a time came from two errors. The first stems from Paul's letters. He never talks about believers dying, but only of them "falling asleep" in the Lord. It was his way of saying that while their earthly life had ended, they hadn't ceased to exist, and would be reunited with new physical bodies at the resurrection.
The second error has to do with the now discredited belief that the spirits of people who die have a time of waiting until the resurrection. This time has sometimes been called soul-sleep. We now know that time is a physical property and only affects physical beings. When your spirit leaves your body time ceases to exist for you because your spirit is not a physical entity. Therefore you will not be aware of the passage of any time between the moment when your spirit leaves your earthly body and the moment when it first inhabits your heavenly one, even though for physical beings several years may have passed in the interim.
It's a tricky notion of science, made possible by Einstein's Theory of Relatively. But it proves that someone traveling faster than the speed of light can actually make time go backwards. Spirits travel at the speed of thought. It also explains scientifically how God can know the end from the beginning. He's a Spirit and not governed by time.
As to who will enter the Kingdom, the clearest explanation is found in Ephesians 1:13-14. "And you also were included in Christ when you heard the word of truth, the gospel of your salvation. Having believed, you were marked in him with a seal, the promised Holy Spirit, who is a deposit guaranteeing our inheritance until the redemption of those who are God's possession–to the praise of his glory."
At the moment you first heard and believed the Gospel God saved you, and before you could do anything good to deserve it or anything bad to lose it, He sealed His Holy Spirit within you as a deposit that guarantees your place in His Kingdom. For it's by Grace that you've been saved, not by works. All the good works you're called to do are meant to demonstrate your gratitude for His free gift of salvation, not to earn or keep it.
Tough Questions
https://gracethrufaith.com/ask-a-bible-teacher/tough-questions/
QUESTIONS:    There are many tough questions asked by non-believers and I try to answer as best as I can. One that bothers me a lot is when people say, "I believe that when we die, that is it. And you tell me I am going to hell for that?" I loathe the thought that some really wonderful people on this earth will be going to hell. They don't lie, cheat or steal, they raise wonderful well-behaved children, they donate to charities and volunteer to help others, but because they think there is nothing after death, they will suffer for eternity. That is very hard for me to swallow so I can imagine the anger someone feels when they are told this. How do we deal with this tough question without offending the natural, human defense mechanisms we all have built within us? Some people are just more logically minded genetically and they can't wrap their minds around the supernatural.
ANSWER:    Tell them God knows we could never be good enough to earn our way into Heaven but He loved us so much that He made another way for us to get there. He sent His Son Jesus to die for our sins. Then He raised Him from the dead to prove all of our sins are forgiven. He made it very clear that entry into Heaven is conditional only on admitting we're sinners, believing that Jesus died for our sins, and asking Him to be our Savior. These conditions have nothing to do with what good people we are. They have to do with what we choose to believe.
Why does it upset you if people are excluded because they won't accept these conditions? Jesus said everyone who asks will receive, all who seek will find, and to everyone who knocks the door will be opened (Matt. 7:7-8). What more could He do? And by the way, it was my logical mind that brought me to the Lord. After a few weeks of studying prophecy, I realized that God has to be who He claims to be. No one else could tell us the end from the beginning with such amazing accuracy. Logical minds make it easier to believe, not harder.
The people you're grieving over have a terminal disease and they refuse to accept the only cure. The disease is called sin and the cure is the blood of Jesus. They'd rather die than spend the time it would take to learn that they could live. But one thing I don't understand. If they don't think there's an afterlife, why do they get upset when they hear you say they're going to hell? You might be making more progress with them than you think.
—————————————————-
NEWS CLIPS/ARTICLES OBTAINED FROM MANY SOURCES – INCLUDING

Tracking bible prophecy.org
Rapture Ready News
Prophecyupdate.Com
Main News Channels
End Times Headlines
Prophecyupdateblogspot.com
Stevequayle.com
Gracethrufaith.com
Nowtheendbegins.com
Other Christian Sites
(CLICK ON) LATEST DAILY NEWS CLIPS:
ISRAEL NEWS:
THE MIDDLE EAST PEACE PLAN IS "ANTI GOD" – (GOD WILL NOT ALLOW JERUSALEM TO BE DIVIDED).
ZECHARIAH 12:2-3
Zech. 12:2 Behold, I will make Jerusalem a cup of trembling unto all the people round about, when they shall be in the siege both against Judah and against Jerusalem.
Zech. 12:3 And in that day will I make Jerusalem a burdensome stone for all people: all that burden themselves with it shall be cut in pieces, though all the people of the earth be gathered together against it
WORLD TERRORISM – WARS
GENERAL WORLD NEWS:
GENERAL WORLD CORONAVIRUS NEWS:
WORLD FINANCE:
Rev. 6:6 And I heard a voice in the midst of the four beasts say, A measure of wheat for a penny, and three measures of barley for a penny; and see thou hurt not the oil and the wine
MASSIVE EARTH CHANGES/EARTHQUAKES/VOLCANOES ETC:
2Chr. 7:13 If I shut up heaven that there be no rain, or if I command the locusts to devour the land, or if I send pestilence among my people;
2Chr. 7:14 If my people, which are called by my name, shall humble themselves, and pray, and seek my face, and turn from their wicked ways; then will I hear from heaven, and will forgive their sin, and will heal their land
CHRISTIAN AND RELIGIOUS WORLD NEWS:
Matt. 24:9 Then shall they deliver you up to be afflicted, and shall kill you: and ye shall be hated of all nations for my name's sake.
Matt. 24:10 And then shall many be offended, and shall betray one another, and shall hate one another
EXTRA WORLD – ALTERNATIVE NEWS:
Please keep in mind that this collection of News Articles is mainly concerning America, but also take note that what happens in America will also "Dramatically" affect Australia and the rest of the World "Massively".
—————————————————-
WORLD – PROPHETIC NEWS ARTICLES PRESENTATION (

THURSDAY 08th OCTOBER 2020)
MIDDLE EAST AND WORLD WAR LOOMING THE BUILD UP TO PSALM 83  – ISAIAH 17 AND GOG OF MAGOG WARS EZEKIEL 37-38:
THE WHOLE WORLD IS UNSTABLE FINANCIALLY, POLITICALLY, PHYSICALLY, MORALLY, GODLY: – AND BECOMING MORE SO DAILY. (WE ARE IN THE BEGINNING OF SORROWS (MATT 24:8)
THE BIBLE STATES THAT IT WILL ONLY GET WORSE BEFORE THE START OF THE TRIBULATION OF MANKIND – (REVELATION 6)
But before that we have to go through the Birth Pangs, leading up to the Tribulation of Mankind; and I feel that the beginning of Matthew 24 explains that time very well. We are currently in the Birth Pangs (Even though Matthew 24: is directed at the Jewish Nation, it still reflects Biblical Prophecy for the whole World at this time):
Matt. 24:6 And ye shall hear of WARS AND RUMOURS OF WARS: see that ye be not troubled: for all these things must come to pass, but the end is not yet.
Matt. 24:7 FOR NATION SHALL RISE AGAINST NATION, AND KINGDOM AGAINST KINGDOM: and there shall be famines, and pestilences, and earthquakes, in divers places.
—————————————————-
GENERAL PROPHETIC NEWS SECTION:
—————————————————–
CHINA HAS THREATENED WAR OVER NEW TAIWAN INDEPENDENCE PROPOSAL
https://endtimeheadlines.org/2020/10/china-has-threatened-war-over-new-taiwan-independence-proposal/ – Oct 7, 2020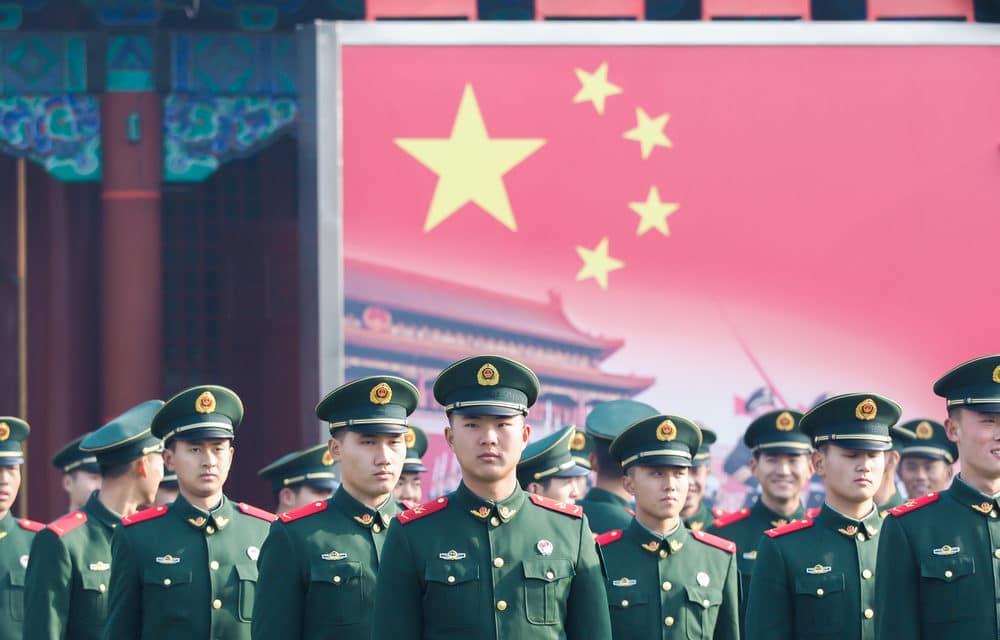 RUMORS OF WAR (ETH) – China has just threatened war as new threats have been made against Taiwan and it appears that the communist Nation is poised to escalate military force to bring to heel what it considers a renegade province.
This comes as a report stated that an attempt was made by the island nation's opposition party to bring it into closer cooperation with the U.S. According to the report from US News, China was already angered by Secretary of State Mike Pompeo's ongoing tour through Asia to shore up support for containing China before the Taiwanese Kuomintang Party, or KMT, just launched a new effort for the government there to re-establish diplomatic ties with the United States.
"The only way forward is for the mainland to fully prepare itself for war and to give Taiwan secessionist forces a decisive punishment at any time," Hu Xijin, editor-in-chief of the Chinese state-sponsored Global Times, wrote in a column Wednesday morning.
"As the secessionist forces' arrogance continues to swell, the historical turning point is getting closer." "The more trouble Taiwan creates, the sooner the mainland will decide to teach Taiwan independence forces a hard lesson," Hu wrote. Although the outlet is not a direct spokesman of the Chinese Communist Party it is aligned with its views.
————————————————-
https://www.dailymail.co.uk/news/article-8808567/Azerbaijani-forces-using-banned-cluster-bombs-Armenia-enemies.html
Azerbaijani forces are using banned cluster bombs on Armenian forces as they the countries battle, western journalists have confirmed.  
The two countries have reported at least 266 deaths since fighting in the Nagorno-Karabakh territory broke out on September 27, including 45 civilians.
Yesterday there were reports that cluster bombs – which spread explosive bomblets when detonated – were being used.
According to Nagorno-Karabakh officials, about 220 servicemen on their side have died in the clashes since then. The state-run Armenian Unified Info-centre said 21 civilians have been killed in the region and 82 others wounded.
Azerbaijani authorities have not given details about military casualties, but said 25 civilians had been killed and 127 wounded. 
Neither Armenia nor Azerbaijan have signed the International Convention on Cluster Munitions, which has 109 countries' signatures, including Britain's, agree to stop using the explosive device, since 2010.
Unexploded rockets line the streets of Stepanakert Nagorno-Karabakh's capital on Monday, following heavy shelling by Azerbaijani forces
Buildings including a local school have been damaged, with their windows blown out, in Stepanakert, while western journalists in the city have reported seeing cluster bomblets on the streets of Nagorno-Karabakh's capital
More than 100 countries have banned the use of cluster bombs, which were used in the Vietnam War (above),  but modern models have reportedly been seen on the streets of Stepanakert, amid escalating fighting between Azerbaijan and Armenia
Speaking about the munitions, which are produced by Azerbaijani weapon suppliers  Israel and Turkey, Tim Ripley, a writer and defence analyst for Jane's Defence Weekly, told the Daily Telegraph: 'We can't be certain why these were in use or what exactly they were being aimed at, but any kind of cluster munition being used in an urban area opens the possibility of civilians being inadvertently killed or injured.' 
Separatist forces in Karabakh – an ethnic Armenian enclave that broke away from Azerbaijan in the 1990s – reported firefights along the frontline on Monday with the regional capital Stepanakert under heavy artillery fire.
Azerbaijan's defence ministry said Armenian forces were shelling three of its towns, after hitting the country's second-largest city Ganja on Sunday. 
The clashes broke out on September 27, re-igniting a decades-old conflict between the ex-Soviet neighbours over Karabakh and threatening to draw in regional powers like Russia and Turkey.
Neither side has shown any sign of backing down, ignoring international calls for a ceasefire and a return to long-stalled negotiations on the region.
Stepanakert, a city of some 50,000 in the heart of the mountainous region, has been under steady artillery fire since Friday, with residents cramming in to underground shelters and many leaving.
An unexploded BM-30 Smerch rocket by the Mingachevir Hydro Power Station in Azerbaijan on Monday
Aftermath of recent shelling during the ongoing fighting between Armenia and Azerbaijan over the breakaway Nagorno-Karabakh region, in the disputed region's main city of Stepanakert on Sunday
Debris fills the streets of the ethnically-Armenian city of Stepanakert after shelling on Sunday
An unexploded BM-30 Smerch rocket by the Mingachevir Hydro Power Station on Monday
A shelled building burns in the separatist city of Stepanakert on Sunday night
The separatists' foreign ministry said Monday that shelling of Stepanakert had resumed at 6:30 am (0230 GMT), with four shells hitting the city.
It released video footage of repeated bursts of heavy shelling and of debris from seriously damaged blocks of flats, claiming Azerbaijan had used cluster munitions.
Azerbaijan said Armenian forces were shelling the towns of Beylagan, Barda, and Terter. 
A woman looks through a blown out window after the city of Stepanakert was bombarded on Sunday
A view shows aftermath of recent shelling during the ongoing fighting between Armenia and Azerbaijan over the breakaway Nagorno-Karabakh region, in the disputed region's main city of Stepanakert on October 4, 2020
A view shows aftermath of recent shelling during the ongoing fighting between Armenia and Azerbaijan over the breakaway Nagorno-Karabakh region, in the disputed region's main city of Stepanakert on October 4, 2020
Tanks which Azerbaijani army officials said were seized during the ongoing fighting with Armenia over the breakaway Nagorno-Karabakh region, in the town of Beylagan on October 5, 2020.
Fire burns in a residential area after shelling by Azerbaijan's artillery during a military conflict in self-proclaimed Republic of Nagorno-Karabakh, Stepanakert, Azerbaijan, today
Buildings are seen in ruin and disrepair after recent shelling in Stepanakert, today
 A man walks through the rubble past an overturned and burnt-out car in Stepanakert, today
The International Committee of the Red Cross on Sunday condemned the reports of 'indiscriminate shelling and other alleged unlawful attacks using explosive weaponry in cities, towns and other populated areas'.  
Armenia and Azerbaijan have resisted international calls for a ceasefire and clashes have intensified in recent days, with both sides claiming victories on the front and saying they are inflicting heavy losses. 
In a fiery address to the nation, Azerbaijani President Ilham Aliyev set conditions for a halt to the fighting that would be near-impossible for Armenia to accept.
He said that Armenian forces 'must leave our territories, not in words but in deeds' and provide a timetable for a full withdrawal.
Yerevan must also recognise the territorial integrity of Azerbaijan, apologise to the Azerbaijani people and admit that the region is not part of Armenia, Aliyev said. 
An injured woman brought to hospital in Ganja, Azerbaijan, following shelling on the city
People shelter in the basement of the main church of the breakaway Nagorno-Karabakh region's main city of Stepanakert
Families take cover from the shelling in a church in Stepanakert on Sunday as the conflict continues
President Ilham Aliyev said: 'Nagorno-Karabakh is our land. We have to go back there and we are doing it now. 
'This is the end. We showed them who we are. We are chasing them like dogs.'
WHY ARMENIA AND AZERBAIJAN ARE FIGHTING
WHAT AND WHERE IS NAGORNO-KARABAKH?
Karabakh is a region within Azerbaijan which has been under the control of ethnic Armenian forces since a full-scale separatist war ended in 1994, after killing about 30,000 people and displacing an estimated one million.
Nagorno-Karabakh is about 1,700 square miles in size, but Armenian forces also occupy other nearby territory.  
HOW DID THE CONFLICT START?
Long-simmering tensions between Christian Armenians and mostly Muslim Azerbaijanis began boiling over as the Soviet Union frayed in its final years. Once the USSR collapsed in 1991 and the republics became independent nations, war broke out.
A 1994 cease-fire left Armenian and Azerbaijani forces facing each other across a demilitarised zone, where clashes were frequently reported. 
WHAT'S HAPPENED SINCE?
International mediation efforts have brought little visible progress. The conflict has been an economic blow to the Caucasus region because it has hampered trade and prompted Turkey to close its border with Armenia.
Fighting periodically breaks out around Nagorno-Karabakh's borders, often deadly, notably in 2016 and this July. Since new fighting erupted on Sunday, dozens have been killed and wounded in apparent shelling by both sides. Each country blamed the other. 
WHAT´S THE BROADER IMPACT?
In addition to causing local casualties and damage, the conflict in the small, hard-to-reach region is also of concern to major regional players.
Russia is Armenia´s main economic partner and has a military base there, while Turkey has offered support to Azerbaijanis, fellow Muslims and ethnic brethren to Turks. Iran neighbours both Armenia and Azerbaijan and is calling for calm.
Meanwhile, the United States, France and Russia are meant to be guarantors of the long-stalled peace process, under the auspices of the Vienna-based Organization for Security and Cooperation in Europe.
Sirens were sounding and explosions were heard at regular intervals in Stepanakert, where residents were taking shelter including several families in the basement of the city's Holy Mother of God Cathedral.
Armenia's foreign ministry said Stepanakert and other towns had been hit, accusing Azerbaijani forces of 'the deliberate targeting of the civilian population'.
There were reports of dead and wounded civilians in Stepanakert and the historic town of Shusha.
Azerbaijan said Ganja was under shell fire, including from areas outside of Karabakh in Armenian territory, with at least one civilian killed.
Karabakh's separatist forces said they had targeted and destroyed an airbase in Ganja, but Baku denied this as a 'provocation'.
Azerbaijan's ally Turkey accused Armenia of 'targeting civilians' in Ganja and reiterated support for its fellow Turkic and Muslim country as 'one nation, two states'.
Karabakh leader Arayik Harutyunyan warned that it would now consider 'military facilities in Azerbaijan's big cities' as legitimate targets.
'I call on the residents of these cities to immediately leave,' Harutyunyan said in a post on Facebook.
Azerbaijani officials claimed Sunday that Harutyunyan had been seriously wounded while in a bunker hit by bombing, but his office denied this. 
Azerbaijan claims to have taken control of a string of settlements in recent days as well as a strategically important plateau.
Today Aliyev said his forces had retaken the town of Jabrayil, part of an area outside Karabakh seized by the separatists in the 1990s as a buffer zone, hailing it as an important victory. Armenia denied the claim.
Authorities in both countries have reported nearly 250 dead since the fighting began, including almost 40 civilians.
Armenian separatist forces have reported more than 200 dead – including 51 on Saturday – while Azerbaijan has not released any figures on its military casualties.
Azerbaijan said that two civilians had been killed in shelling today on the southern town of Beylagan, with residents seen picking through the rubble of destroyed homes.
'I was baking bread when I heard explosions, I opened the door and saw that bombs were falling right into the yard,' said one woman, showing journalists the blown-out windows and partially collapsed roof of her home. 
In Armenia's majority-Christian capital Yerevan, residents gathered in churches for services Sunday to pray and light candles.
'I came to ask God for peace, for our country and our soldiers,' Aytsemik Melikyan told AFP outside the Saint Sarkis Church.
Russia, the United States and France – who co-chair a mediation group that has failed to bring about a political resolution to the conflict – have called for an immediate halt to the fighting. 
A man sweeps a street after a shelling attack in Stepanakert, Nagorno-Karabakh, today
A man shows fragments of the projectile which he found at destroyed houses following a shelling in Terter, Azerbaijan, today
Thick black smoke rises from the aftermath of recent shelling in the disputed region's main city of Stepanakert
People help an injured man in a bomb shelter during shelling by Azerbaijan's artillery during a military conflict in Stepanakert
Russian Foreign Minister Sergei Lavrov expressed concern over 'the increase of casualties' among civilians in a call with his Armenian counterpart on Sunday.
Armenia has said it is 'ready to engage' with mediators but Azerbaijan – which considers Karabakh under Armenian occupation – says Armenian forces must fully withdraw before a ceasefire can be brokered.
Karabakh's declaration of independence from Azerbaijan during the collapse of the Soviet Union sparked a war in the early 1990s that claimed 30,000 lives.
Talks to resolve the conflict have made little progress since a 1994 ceasefire agreement. 
Local residents hide in a bomb shelter in Stepanakert, Nagorno-Karabakh as fighting escalates
————————————————-
https://prophecyupdate.blogspot.com/ – LeoHohmann.com
Since February, the U.S. media has been pounding Americans with non-stop reporting about COVID-19 coronavirus.
Eight months later, the data shows everything the media said about the virus was false. Yet, those posing as "journalists" continue to repeat the lies from February and March as if they are facts rooted in their quest to "follow the science."
Every one of the BIG THREE lies seems designed to promote panic and an irrational response to the actual threat.
Anyone who even suggests that maybe the governments of the world have been overreacting to a virus that kills at about the same rate as the flu has been immediately shot down as stupid and not worth listening to.
Slowly but surely, however, everything we "conspiracy theorists" said back in March about COVID has since been borne out as not a conspiracy theory at all. It was 100 percent true.
So let's look at the three biggest lies that are still being used to spread fear of COVID-19, keeping in mind that the media used these same lies to castigate President Trump when he was released from the hospital Oct. 5 and implored Americans in a tweet "Don't let COVID-19 dominate your life."
This virus is "not like the flu," we are scolded. It's much scarier than the flu because:
COVID carries a very high, 3.4 percent, death rate [compared to a flu death rate of 0.10 percent].
This has now been debunked by none other than the United Nations World Health Organization, which the leftist globalists believe is the gold standard for information about COVID. The WHO came out with updated mortality rates this week showing that only 0.13 percent of those infected will die. That's 26 times lower than WHO's previously purported death rate of 3.4 percent. We already know that in the U.S. the average age of those who succumb to the virus is 78 and they have an average of 2.6 comorbidities. This 0.13 percent death rate is almost exactly the death rate for the common flu.
COVID is spread by asymptomatic 'super spreaders'
The scares people to death every time they hear it, because it suggests that every human being you come in contact with can potentially infect you. This is absolute hogwash. Asymptomatic carriers have a very low viral load in their system, making it virtually impossible to pass the virus on to another person. Even in the rare cases that they might be able to pass it on, it is highly unlikely if they don't have symptoms, meaning they are not coughing, sneezing or wheezing.
COVID is untreatable.
Now that truly is scary! This lie provided the pretext for Bill Gates and Big Pharma to rush to market an unsafe and unproven vaccine, which could end up being mandated by various state governments and corporations. But this "no treatment" lie has been exposed over and over by the facts, most recently seen in the way President Trump was so effectively treated with a cocktail of supplements and drugs. Trump was treated with Rendesivir in combination with zinc, Vitamin D and melatonin. Another option available in some states is hydroxychloroquine. 
These three lies were cleverly crafted to refute anyone who brings facts to the table to argue that the government has no business closing down churches, businesses or generally violating the civil liberties of any American.
The authorities say this coronavirus has killed 204,000 Americans but those numbers don't reflect the fact that hospitals were directed by the CDC to be liberal in filling out death certificates. Some doctors were so liberal that they actually notched deaths from accidents, heart attacks and strokes as COVID related and therefore COVID caused. CDC estimates that only 6 percent of these 204,000 deaths have been caused by COVID alone.
While these are the three biggest lies, they are not the only lies the media has told and continues to tell. What about the risk to young people? A look at the data shows incontrovertible evidence that college-age students have virtually no risk of dying from COVID. The media knows this. That's why they focus their hysteria on the number of "cases" on campuses, not the number of deaths.
According to a survey by the New York Times, published Sept. 25, at least 130,000 people on more than 1,600 campuses contracted COVID and 70 died, but "most" of those 70 deaths, the Times admits, were not students but rather college employees, who were likely much older. But even if we factor in those older employees, the rate of death on college campuses according to the Times' own study is a paltry 0.054 percent. Stunning!
One would think that once these scurrilous lies were exposed, the media would be shouting from the housetops that the CDC, WHO, Drs. Fauci and Birks, Gates and the rest of the "experts" who they relied on for their information, and whose misinformation formed the basis for politicians to implement the economy-killing lockdowns, were completely wrong! Isn't that what good, honest journalists do when they find out they've been played? Yes, they go back and correct the record.
But instead we see no corrections of their previous false reporting. No, they double down on the lies.
This is not news. This is the hallmark of a propaganda operation. Another name for it is information warfare.
If they corrected their false reports and began to prominently report the truth about COVID, this would put pressure on political leaders to end the destructive restrictions on human activity. Those leaders could then turn their focus to protecting the vulnerable, which are people over 65 with multiple serious pre-existing health issues.
But that would require an honest press – something that no longer exists in America. They will continue to repeat the same old lies, that COVID is a killer disease unlike any other faced by mankind; we must "not let our foot off the pedal" of containing it, people of all ages and conditions must stay masked up at all times, indoors or out, and we must stay separated and isolated from our loved ones.
THE 'GREAT RESET'
Meanwhile, the real reason for locking people down, telling them they must stop traveling for non-essential trips, shuttering small businesses or bogging them down with irrational and arbitrary rules, goes unreported by the mainstream media. But it's hiding in plain view for anyone with an ounce of curiosity.
The global power brokers at the United Nations, World Economic Forum, the British royal family, the International Monetary Fund and the Vatican have told us why COVID must be kept front and center in the human psyche for the foreseeable future: They've all identified it as the key to launching a "Great Reset" of the global economic and social order. See video below:
They want to do away with the post-World War II free-market capitalist system and replace it with a global technocratic surveillance state likely to include a new digital currency and digital ID system. This new system will be much more authoritarian than what Americans would choose to live under if we remained in normal times, so the technocrats had to create a "new normal" that grips people in fear. People are known to defer to their leaders in times of crisis and panic. They can be convinced to go along with almost anything in such times, when fear brings its twin cousins of chaos and confusion.
Pope Francis and the Vatican are also fully on board with the new socio-economic world order being prepared for us – just read his latest encyclical issued on Oct. 3 entitled Fratelli Tutti [translated as Brothers All]. In it, he blames capitalism for the world's most pressing problems, derides the concept of private property, holds up collectivism as superior to the rights of the individual, and seems to call for open borders and a termination of national sovereignty.
The pope cites COVID-19 as the triggering event that will usher in a new age of man-based utopian groupthink.
"The Covid-19 pandemic momentarily revived the sense that we are a global community, all in the same boat, where one person's problems are the problems of all. Once more we realize that no one is saved alone; we can only be saved together."
COVID was simply a prop, a triggering mechanism, for what global elites refer to as the Great Reset, the New Economy, the Green Economy and Sustainable Development. Whatever they call it, those with discernment will recognize this as the end-times beast system, global in nature, which will seek to dominate every human life on the planet.
The re-election of Donald Trump can forestall the world's march into this new Dark Age, where freedom of movement, assembly, speech and religion are all tightly monitored and controlled. Joe Biden will welcome it, as this was the path his former boss Barack Obama had set us on. Obama signed the UN 2030 Agenda in September 2015 and the UN's New Urban Agenda for global cities, as well as the Strong Cities Network, which is the UN's effort to globalize city and county police forces. He also signed on to the UN's Paris Climate accords.
Global government will materialize. It's only a matter of when. The Bible says the end times will be marked by the rise of an anti-Christ system that bullies and bludgeons its way to power over all humanity. The United Nations arrogantly affirms the biblical prophecies with its admonition that "no person will be left behind" by its 2030 Agenda for Sustainable Development.
As Christians, we must prepare both physically and spiritually for persecution that will only grow more intense in the weeks, months and years ahead. We must resist ungodly government edicts that seek to silence our voice, shut down our religious practice and deprive us of our humanity.
Leo Hohmann is an independent journalist not beholden to advertisers or corporate sponsors. He relies on donations from readers to continue reporting the truth based on a biblical worldview and his experience of 30-plus years covering geopolitics, education and religion.
————————————————-
https://prophecyupdate.blogspot.com/ – Tyler Durden
Bill Gates sat down with WSJ Editor in Chief Matt Murray for a virtual chat during the paper's CEO Council, part of the paper's nascent push into conferences and events.
This, of course, is just the latest installment in Bill Gates' campaign to convince western governments to essentially "step up" and finance a global mandatory vaccination campaign, something that would cost trillions of dollars, given the 7 billion-plus people in the world. 
And he doesn't hold back: Gates acknowledged that Western countries are "far ahead" of Russia and China when it comes to developing and testing various vaccine candidates – though China seems to draw nearer by the day – and if the leading candidates prove successful and win their FDA emergency approvals before year-end, the west could see life return to 'some semblance of normal' by the second half of next year.
"By late next year you can have things going back pretty close to normal – that's the best case," Gates said. "We still don't know whether these vaccines will succeed," Gates said. "Now the capacity will take time to ramp up. And so the allocation within the US, and between the U.S. and other countries will be a very top point of contention."
Of course, Gates's timeline is even longer than that unfurled by the Trump Administration and its top officials who have said a mass-produced vaccine could be ready by the beginning of Q2, suggesting vaccination campaigns could be well underway by the start of next summer.
All this remains to be seen, however.
Western companies are "far ahead" of their foreign competitors, and Gates predicted that Chinese and Russian vaccines likely wouldn't be widely used in the West. Though, to be fair, Russia and China are already striking deals with countries to partner and produce doses as countries like India scramble to get their hands on a vaccine as quickly as possible.
"The one Russian construct and six of the Chinese constructs are perfectly valid constructs actually with some similarities to what the Western companies are doing, but the Western companies are further ahead on doing these phase three studies," Gates said.
As he typically does, Gates took a minute to plug CEPI, the coalition for epidemic preparedness and innovations.
The conversation soon turned to another one of Bill Gates's favorite topics: the obligation of social media companies to combat "misinformation", like the idea that SARS-CoV-2 was created in a lab.
There's a difference between claims that are deliberately "false and misleading" and the theory that the virus was either released from the Wuhan Institute of Virology, a Biosafety Level 4 lab located a short distance from the market initially touted as 'ground zero' for the virus. US intelligence has lent some credence to the theory. So has a Chinese scientist who escaped to the West with claims that she has 'proof' that the virus was created in a lab.
————————————————-
https://prophecyupdate.blogspot.com/ – Art Moore 
Lost in the reporting of the World Health Organization's new estimate that about 760 million people – more than 20 times the confirmed cases – have been infected by the coronavirus worldwide is the impact on the estimated survival rate.
If, indeed, 760 million have been infected at some point during the outbreak and the number of confirmed deaths is about 1 million, the infection fatality rate is only 0.13%.
That's a little more than one-tenth of 1%, which the WHO says is the rate for the seasonal flu.
The WHO's estimate in March of a death rate of 3.4% sparked panic worldwide, fueling the catastrophic lockdowns.
A rate of 3.4% is 26 times higher than a rate of 0.13%.
The Associated Press reported Monday that Dr. Michael Ryan, speaking to a special session of the WHO's COVID-19 board, said the figures vary from urban to rural areas.
In August, the New York Times found in an analysis of data that up to 90% of people testing positive carried barely any virus.
Times reporter Apoorva Mandavilli summarized her story on Twitter: "NEW: All these months into the pandemic, we may have been testing the wrong way. Data from some state labs suggest up to 90% (!!) of people who get a positive result are no longer contagious and don't need to isolate."
Last month, the Centers for Disease Control issued new estimates that showed people under 50 years infected by COVID-19 have nearly a 100% survival rate. It broke down to a 99.997% survival rate for 0-19; 99.98% for ages 20-49; 99.5% for 50-69; and 94.6% for those over 70.
Those who died of coronavirus, according to the CDC, had an average of 2.6 comorbidities, meaning more than two chronic diseases along with COVID-19. Overall, the CDC says, just 6% of the people counted as COVID-19 deaths died of COVID-19 alone.
The CDC's overall count shows a significant downward trend from a peak of 17,054 deaths on April 18
————————————————-
https://prophecyupdate.blogspot.com/ – Amy Taxin And Adam Beam, 
California has not seen a link between the reopening of K-12 schools for in-person learning and increased coronavirus transmission, the state's top public health official said Tuesday.
Dr. Mark Ghaly, the state's Health and Human Services secretary, told reporters that officials have been closely watching the return to classrooms in counties where it has been allowed. He said it can take time for trends to emerge, but so far, the results are encouraging.
"We have not seen a connection between increased transmission and school reopening or in-person learning," Ghaly said. "We're looking at the information to see if there is a connection, and so far we have not found one."
California requires counties to report coronavirus levels and infection rates below certain thresholds before they can allow K-12 schools to broadly reopen for in-person instruction. On Tuesday, 32 of the state's 58 counties were deemed eligible to do so — up from 28 a week earlier..
————————————————-
AMAZON ROLLS OUT NEW HAND SCANNER
https://prophecyupdate.blogspot.com/ –
Amazon has created a new way for customers to make purchases with just their palm.
The new hand recognition technology called "Amazon One" is currently available in two of its Amazon Go stores located in Seattle, Washington.
By holding their palm above the device, patrons can enter secure areas and pay for items without cash or credit card. 
The amount of personal information that the company will receive from the scans is also an important concern with this latest development in cashless payments. 
Like fingerprints, every palm is unique and Amazon contends the data will be secured, stored in a special cloud created by Amazon, and that customers can wipe out their Amazon One-related hand data at any time.
The company expects to roll out the system in other Amazon stores in the months ahead including Whole Foods grocery stores, which it owns.
The world's largest online retailer believes the palm technology could be used for many other types of purchases and transactions like retail stores, stadiums, and office buildings, touting the fact that its process is "touchless" which makes it perfect for avoiding diseases like COVID.
"It's contactless, which we think customers will appreciate, especially in current times," says Dilip Kumar, Amazon's vice president of Physical Retail & Technology.
————————————————-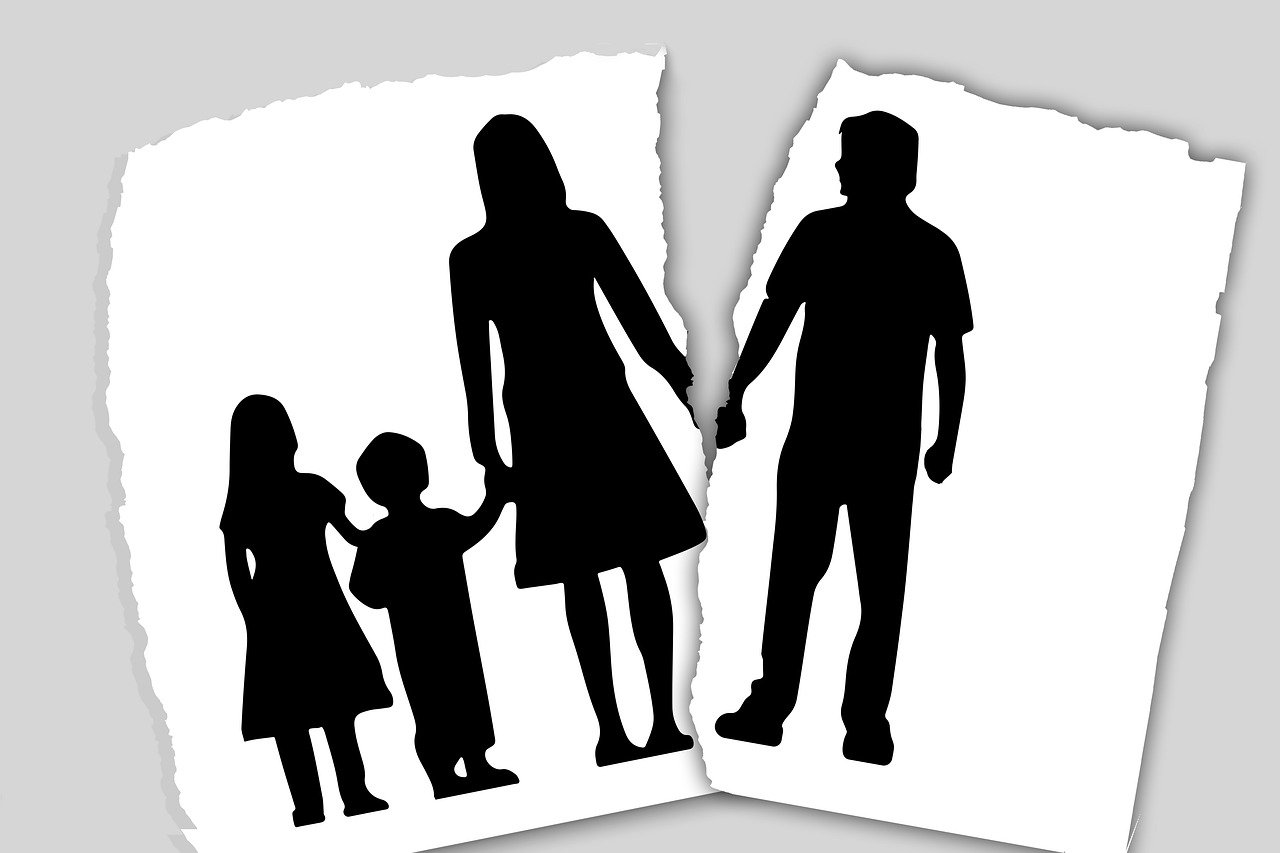 The numbers that I am about to share with you are extremely sobering, and they should be a massive wake up call for all of us.  Yesterday, I wrote an article about how our society is breaking down everywhere we look, and nowhere is this more evident than in our marriages and in our families.  But without strong marriages and strong families, no society can thrive for long.  Recently, the Social Capital Project of the Joint Economic Committee Republicans released a report entitled "The Demise of the Happy Two-Parent Home", but you probably never heard about it until now because it was almost entirely ignored by the mainstream media.  I have never seen a congressional report document the collapse of marriage and family in American society to such an extent, and to be honest it is quite surprising to see such a quality piece of work come out of Washington. (

READ MORE…

)
————————————————-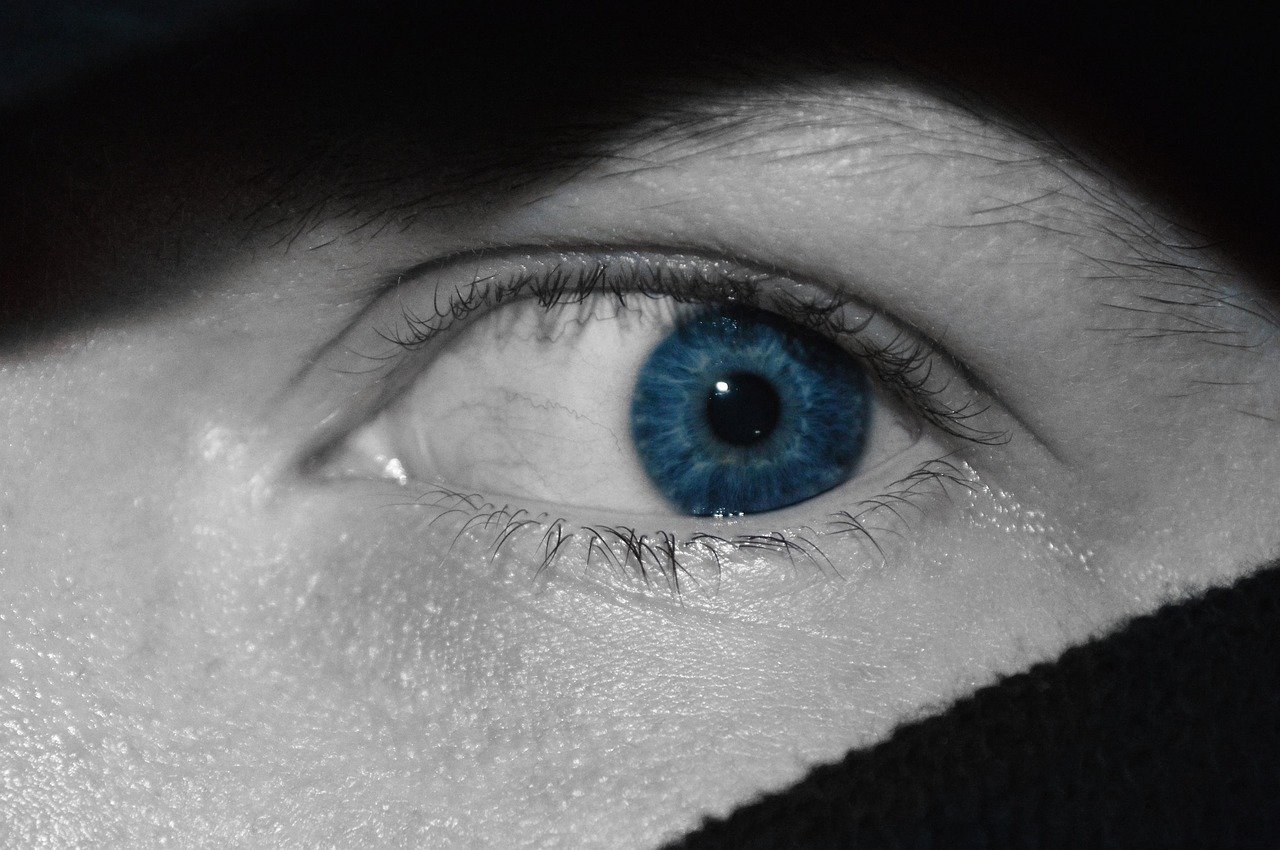 Have you noticed that people don't treat one another with the same level of respect and civility that they once did?  Everywhere I look, people are treating one another badly, and this should greatly alarm all of us.  Perhaps we can blame some of this on the pandemic, because the restrictions that authorities have implemented around the nation have definitely put people in a bad mood.  And of course the fact that this is an election year is certainly not helping things.  But I am seeing people that are supposedly on the same side treating each other with extreme contempt.  Conservatives are fighting with conservatives, liberals are fighting with liberals, Christians are fighting with Christians, and over the past year I have been seeing families break up all over the place.  Hearts are growing so cold, and all of the strife and discord that we are witnessing makes me wonder what things will be like when economic conditions in this nation really start falling apart. (

READ MORE…

)
————————————————-
While almost everyone's attention was diverted, a major war erupted on the other side of the world.  It has been more than a week since Azerbaijan launched their invasion of Nagorno-Karabakh, although the mainstream media in the western world will never use the word "invasion" to describe what is happening.  At most, they will use terms such as "attack" or "offensive", but without a doubt what is taking place is an invasion.  The population of Nagorno-Karabakh is primarily made up of Armenians, and the region has been self-governing since separatists won an extremely violent war against Azerbaijan in 1994 in which tens of thousands of people died.  Now Azerbaijan is attempting to reassert control over Nagorno-Karabakh, and neighboring Armenia has stepped up to help defend Nagorno-Karabakh.  Unfortunately, this could easily escalate into a much wider war.  Russia has a defense pact with Armenia and a military base inside their territory, Iran has threatened to get involved in the conflict, and Turkey has already sent proxy forces into the region to aid the offensive by Azerbaijan. (

READ MORE…

)
————————————————-
'

WE'VE BEEN WARNED THIS WAS COMING'
https://endtimeheadlines.org/2020/08/weve-been-warned-this-was-coming/ – Aug 26, 2020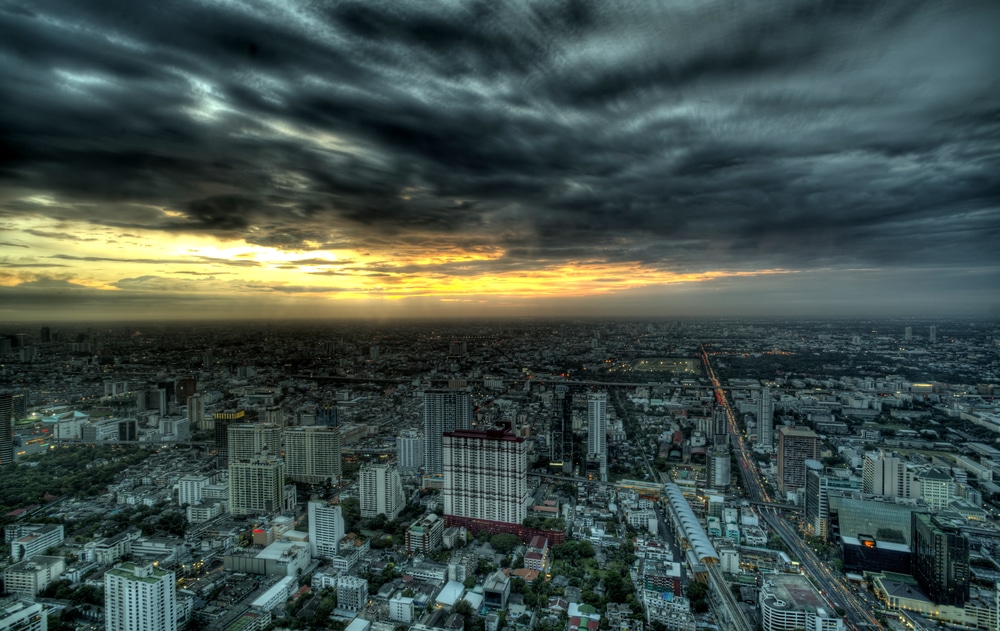 (OPINION) Michael Snyder – Many in the secular world and the secular media point toward all the chaos in 2020—COVID-19, racial unrest, extreme weather phenomena, and the major downturn in the economy—as simply coincidence.
End-times expert Michael Snyder says that's simply not true. Snyder says it's the "perfect storm" that John Paul Jackson prophesied years ago, and it's coming to pass through all of these devastating events.
"We've been warned that this was coming," Snyder told Dr. Steve Greene on a recent episode of Greenelines on the Charisma Podcast Network. "The prophetic voices warned that we were headed into a time of trouble, and they warned about pandemics and about economic collapse. They warned about natural disasters; they warned about civil unrest and all of these things.
"The good news is that we haven't seen very high levels of it. Like, for example, the wildfires in California are horrific, but people can get out of the way of a wildfire, so not a lot of people are dying. A lot of these other things have happened, but the death toll hasn't been extremely high.
"To me, that mirrors the 10 plagues and other things in the Bible, where God brings a pattern of judgment, and at first, the death toll isn't that high. Ultimately, the purpose of these judgments is a wake-up call or whatever you want to call them. God is trying to wake up a nation at first. Judgments come, and the purpose is redemptive because God is trying to call people back to Himself.

READ MORE

:
————————————————-
HURRICANE DELTA INTENSIFIES TO CATEGORY 4 STORM AS IT BEARS DOWN ON MEXICO'S YUCATAN
https://ktla.com/news/nationworld/category-2-hurricane-delta-roars-toward-mexicos-yucatan/ –
Posted: Oct 6, 2020 / 05:12 AM PDT / Updated: Oct 6, 2020 / 08:33 PM PDT
A satellite image from Oct. 6, 2020, released by NASA shows a strengthening Hurricane Delta. (NASA via AP)
AddThis Sharing Buttons
Share to FacebookShare to TwitterShare to WhatsAppShare to SMSShare to EmailShare to More
Hurricane Delta rapidly intensified into a dangerous Category 4 storm Tuesday while on a course to hammer Mexico's Yucatan Peninsula and then continue on to the U.S. Gulf Coast later in the week.
The worst of the immediate impact was expected along the resort-studded northeastern tip of Yucatan, where landfall was expected early Wednesday. The storm's maximum sustained winds were clocked at 130 mph late Tuesday, slightly weakened from a peak of 145 mph a few hours earlier, but forecasters warned it remained a dangerously powerful storm.
From Tulum to Cancun, tourism-dependent communities still soaked by the remnants of Tropical Storm Gamma could bear the brunt of Delta.
In Cancun, long lines snaked from supermarkets, lumber yards and gas stations as people scrambled for provisions under mostly sunny skies. Officials warned that residents should have several days of water and food on hand. Boat owners lined up at public ramps to pull their craft out of the water.
Mexico evacuated thousands of tourists and residents from coastal areas along its Riviera Maya. Some 160 shelters were opened in Cancun alone.
Quintana Roo Gov. Carlos Joaquín said Tuesday night that the government had made preparations, but "it is a strong, powerful hurricane." He said the area hadn't seen one like it since Hurricane Wilma in 2005.
Some hotels that had exemptions because their structures were rated for major hurricanes planned to shelter their guests in place and testing their emergency systems.
When the alarm blared at the Fiesta Americana Condesa hotel, Lizeth Elena Garza Hernandez rushed out of her room carrying her 10-month-old daughter, Hannah. She had arrived Sunday from the northern Mexican border city of Reynosa with her husband, 4-year-old daughter and her parents-in-law.
"I'm scared because we don't know how it could impact here, because we've never been in a situation like it," she said.
Joseph Potts, a deputy sheriff from Denver, Colorado, took care of his 3-year-old son near a kiddie pool while his wife attended an emergency information session about the hurricane. The hotel offered to shelter guests in a ballroom, but a short time later after the storm intensified the hotel told them they would all be moved to a university in Cancun.
"The hurricane kind of popped up overnight and we just want to get it over with and go back to the beach," Potts said.
The official definition of rapid intensification of a hurricane is 35 mph in 24 hours. Delta increased in strength 80 mph, more than doubling from a 60 mph storm at 2 pm EDT Monday to 140 mph at 2 pm EDT Tuesday.
State Tourism Minister Marisol Vanegas said there were 40,900 tourists in all of Quintana Roo, far below normal numbers due to the COVID-19 pandemic. The area's economy was devastated by months of pandemic-caused lockdown.
At the Moon Palace resort just south of Cancun, hundreds of guests from Moon Palace hotels on Cozumel, Isla Mujeres and beachfront rooms were being moved into a hurricane shelter at the resort's large exposition center. Bedding, food and entertainment were being provided, said Cessie Cerrato, the vice president of public relations for Palace Resorts.
"It's massive," Cerrato said of the convention hall. "It's super safe and further away from the water." Given the coronavirus pandemic, the hall will allow safe distancing, and face masks will be required for guests.
The state ordered people off the streets by 7 p.m. and landfall was expected between Puerto Morelos and Playa del Carmen just south of Cancun early Wednesday.
Just south of Puerto Morelos in Playa del Carmen, Zena Koudsi from Charlotte, North Carolina was taking a final walk along the beach before Delta hit.
"Never been to a hurricane area," Koudsi said. "Never been to Mexico. I was expecting maybe more sun, less waves, but, you know, we're trying to make the best of it."
Mexican President Andrés Manuel López Obrador said Tuesday that 5,000 federal troops and emergency personnel were being made available in Quintana Roo to aid in storm efforts.
"I honestly don't see much that will stop it until it reaches Yucatan, due to low vertical wind shear, high deep-layer moisture, and the very warm and deep waters of the northwestern Caribbean," said Eric Blake, a forecaster at the National Hurricane Center.
Delta was predicted to arrive with an extremely dangerous storm surge raising water levels by as much as 9 to 13 feet, accompanied by large and dangerous waves and flash flooding inland.
The storm was centered about 135 miles east-southeast of Cozumel, Mexico, on Tuesday evening and it was moving west-northwest at 16 mph.
Once Delta moves on from Mexico, it is expected to regain Category 4 strength over the Gulf of Mexico as it approaches the U.S. coast, where landfall around Friday would be followed by heavy rainfall across the southeastern United States.
"While there is large uncertainty in the track and intensity forecasts, there is a significant risk of dangerous storm surge, wind, and rainfall hazards along the coast from Louisiana to the western Florida Panhandle beginning Thursday night or Friday," the Hurricane Center said.
Alabama Gov. Kay Ivey and Louisiana Gov. John Bel Edwards decreed states of emergency for their states Tuesday, allowing officials to seek federal aid more quickly if needed later.
Beach communities on the Alabama coast were still clearing away the damage from Hurricane Sally, which made landfall at Gulf Shores on Sept. 16.
In Cancun, Mexican tourists Stephanie Vazquez and husband Fernando Castillo took one last dip in the pool at the Fiesta Americana hotel with their 2-year-old son, Leonardo.
Vazquez said she was "nervous, worried," about Delta, "because it is the first time I've come here with my son."
"I feel there is a certain safety that the hotel has provided up to now, I know that we will be well protected, but you never can be 100% sure, because it is nature, and you don't know what will happen," she said.
————————————————-
https://prophecyupdate.blogspot.com/ – Jim Hoft 
Under the direction of communist Mayor Bill DeBlasio New York Police rounded up Jews on Monday night during Sukkot holiday.
The New York Jews were celebrating in the street.
DeBlasio sent in the police to shut down the religious celebration.
Back in July Mayor DeBlasio defended Black Lives Matter riots but banned religious gatherings.
Christians and Jews are being openly persecuted against in the United States while Black Lives Matter militants are given special treatment. There is zero equality under the law. This is pure Marxism. NYC Mayor Bill de Blasio on Wednesday defended his decision to ban religious gatherings while allowing Black Lives Matter militants and Antifa domestic … 
————————————————-
HILLARY CLINTON SAYS YOUNG PEOPLE LEAVING CHURCH BECAUSE CHRISTIANITY IS JUDGMENTAL AND ALIENATING
https://endtimeheadlines.org/2020/10/hillary-clinton-says-young-people-leaving-church-because-christianity-is-judgmental-and-alienating/ – Oct 6, 2020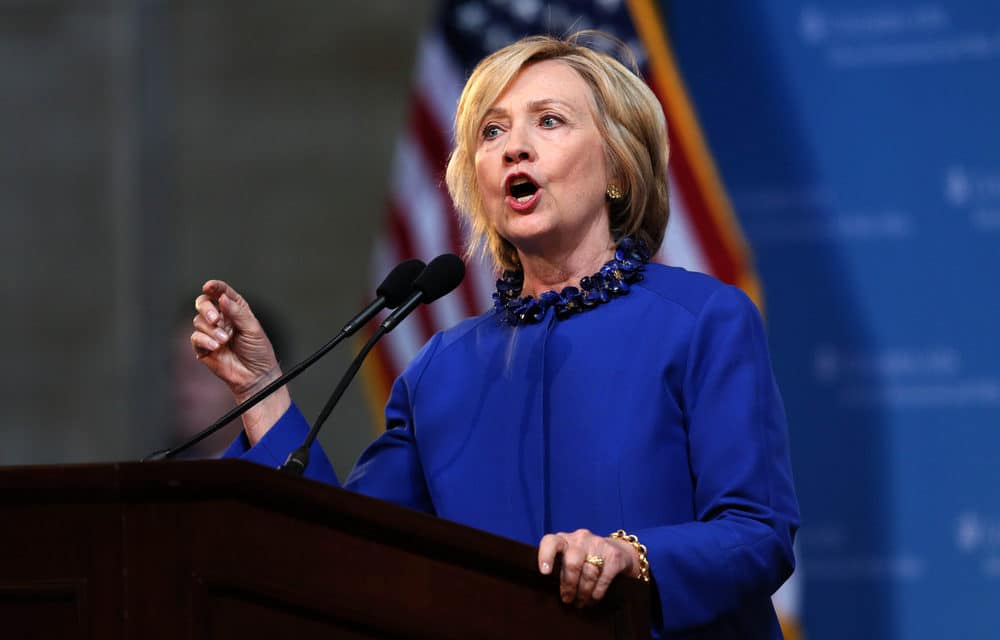 (OPINION) ETH – Hillary Clinton has suddenly become an expert in matters of the Church. She recently stated that many young people are leaving the Church today because Christianity has become "too judgmental" and "alienating" for them, according to the lifelong Methodist and former Secretary.
According to the Christian Post, Clinton made this controversial comment while interviewing social justice advocate and Pastor William J. Barber II of Greenleaf Christian Church in Goldsboro, North Carolina, last week on her "You and Me Both with Hillary Clinton" podcast.  During the recent podcast, she stressed that "black lives matter" is a "theological statement."  and that the Church in America, according to her, needs to "take a hard look at itself and try to figure out how it can be a real partner in this moment of moral awakening."
"Jesus and justice are the same thing," Clinton argued, but there is a "concerted effort by one political party to basically try to own Christianity and it overlooks the role of the African-American church." I wonder if she has ever taken a hard look into what the Bible says about the "shedding of innocent blood"? Anyway, she went on to say "You know, to say that Jesus and justice are the same thing seems to me to be so obvious.
I mean, how can you be a Bible reading person, a church-attending person, and not understand how profoundly true that simple phrase really is," Clinton said to Barber before asking him how as a veteran pastor and activist he is "trying to open up people's minds and hearts to understand what Christianity should mean and what should be expected of us who claim to be followers of Jesus."
Barber also explained that people need to first admit "from at least Western culture and American culture" that "the genocide of First Nations people and the enslavement of African Americans," along with the exclusion and oppression of women, "affected and infected theology in a bad way." "One of my professors said, 'To be a Christian' — to be born again, sprinkle whatever you call it — 'and to claim the Holy Spirit, is to have a quarrel with the world's systems of injustice.'
And if whatever you claim you have doesn't produce a quarrel with injustice, then your claim of it being the Spirit with the big S is suspect," Barber said. It was then that Clinton responded with "When you think about the very deliberate, concerted effort by one political party to basically try to own Christianity and it overlooks the role of the African-American church, it overlooks, as you say, a lot of theology, a lot of history.
It also overlooks this moment in time. Black Lives Matter I view as very profoundly as a theological statement," she said. Later in the podcast, Clinton questioned Barber on how the Church should be responding to the moment particularly since so many people have been alienated by religion.
"How do you see now what the Church should be doing? Because a lot of people are leaving the Church, in part because the way they understand what Christianity has become … so judgmental, so alienating that they think to themselves, well, I don't need that," she said.
————————————–
WEBPAGE ADMINISTRATOR:  I wonder if she will still hold that opinion when God "Judges" her; and she suddenly realizes that she may have to spend her entire "Ever Lasting Existence" in Hell. I pray she will realize this; and search for God and his love.
P.S. The gift of "ETERNAL LIFE" from God is a "FREE" gift.
————————————————
JESUS CHRIST RETURN FOR HIS CHURCH IS "IMMINENT"
Matt. 7:27 And the rain descended, and the floods came, and the winds blew, and beat upon that house; and it fell: and great was the fall of it.
Matt. 24:38 For as in the days that were before the flood they were eating and drinking, marrying and giving in marriage, until the day that Noe entered into the ark,
Matt. 24:39 And knew not until the flood came, and took them all away; so shall also the coming of the Son of man be
——————————————–
DON'T WAIT FOR THE LAST MINUTE
We are currently in the "Birth Pangs" pending the coming "7 year TRIBULATION" period, where all the Nations on Earth will be subject to God's Wrath on an "UNGODLY" World. The Rapture of Jesus Christ Church is "TOTALLY" imminent; And what will follow after that will be massively more devastating that we are seeing right now (Read

Revelation Ch 6 – 22

) God is trying to get everyone's attention to the coming Judgments; He does not want "ANYONE" to perish, but all to come to repentance. He loves us, but will not stand idly by and watch the World, (His Creation) turn to sin and debauchery). We are currently living in a fallen "Satanic" World where "EVIL", is totally accepted, "and God and his Love for his Church": is being exponentially rejected. The time has come when God HAS TO intervene, and he is (The prophetic word listed in his Word the Bible is being fulfilled exponentially).
————————————————
THE NEW WORLD ORDER:
ONE WORLD GOVERNMENT – ONE WORLD ECONOMIC SYSTEM – ONE WORLD RELIGION
Dan. 9:27 And he shall confirm the covenant with many for one week: and in the midst of the week he shall cause the sacrifice and the oblation to cease, and for the overspreading of abominations he shall make it desolate, even until the consummation, and that determined shall be poured upon the desolate
Dan. 7:24 And the ten horns out of this kingdom are ten kings that shall arise: and another shall rise after them; and he shall be diverse from the first, and he shall subdue three kings
Rev. 17:12 And the ten horns which thou sawest are ten kings, which have received no kingdom as yet; but receive power as kings one hour with the beast