The End Times One World Religion is HERE
——————————————–
TV7 Israel: Watchmen Talk – Israeli Space Agency Chairman, Maj. Gen. (Ret) Isaac Ben-Israel

Prof. Isaac Ben-Israel is the Chairman of the Israeli Space Agency and the National Council for Research and Development, following a distinguished career as an IDF General, scientist and politician. The member of a longtime Air Force family was twice awarded the prestigious Israel Defence Medal for helping to build create one of the world's foremost fleets and for its courageous pilots to soar to new heights through a unique combination of intelligence with operational research. Ben-Israel's tenure as a member of the Knesset Foreign Affairs and Defence Committee and knowledge as a premier expert on cyber warfare has also been an immeasurable contribution to research and development at civilian agencies. Prof. Ben-Israel, universally known as 'Itzik,' joins TV7 Israel's Amir Oren in the newest episode of the Watchmen Talk series, offering rare insight into the personal and professional perspectives of Israel's foremost experts.
——————————————–
Clash with Russian (Oct 18,2020) Sweden Deploy 90,000 Troops, Jets and Hundred Missile to

Baltic Sea

 Clash with Russian, Sweden Deploys 90,000 Troops, Jets and Missiles to Baltic Sea Sweden will increase military spending by about 40% in the next five years and double the number of people conscripted into its armed forces as it aims to strengthen its defence amid growing tensions with Russia, the government has said. The government said the military budget would be increased between 2021 and 2025, and would fund an expansion of military personnel to about 90,000 from 60,000 people, including a new mechanised brigade with updated artillery. The navy will get an extra submarine, increasing the number to five, and the corvette fleet will be updated, while the army and air force will get upgraded weapons systems. In addition, the draft will be expanded to 8,000 a year by 2025, up from 4,000 in 2019. Sweden ended conscription in 2010, but reintroduced compulsory military service for a limited number of men and women in 2017.
——————————————–
Putin Says Russia Has Weapons the US Doesn't-China prepares for War-Gaza fire rocket into Israel

59.4K subscribers
You will hear the following in this Broadcast: -Putin Says Russia Has Weapons the US Doesn't, So Trump Should Extend Nuclear Treaty One Year -China's Xi Jinping tells troops to focus their 'minds' to prepare for war -Beijing orders US out of Taiwan Strait – troops 'on high alert' -Greece & Cyprus want EU to stop 'provocative' Turkey amid Eastern Mediterranean row -China Threatens U.S. With 'Necessary Reaction' for Selling Weapons to Taiwan -Pompeo Pushes Saudi Arabia Towards Normalization with Israel -In rare Zoom call with Israelis, Sudanese activists say country ready for peace -PM: Successful Lebanon maritime talks could be first step to 'true peace' -Palestinians facing immense pressure to resume peace talks with Israel -Palestinians in Gaza fire rocket into Israel, no injuries -Wearable tattoo: Scientists print sensors directly onto skin without heat -China held a $1.5 million lottery to test a new digital currency -Asteroid hunters spot flurry of new space rocks headed towards Earth after identifying mysterious new 'minimoon' -'Murder hornet' tagged with tracking device escapes as Washington state struggles to find & destroy nests before 'slaughter phase' -This September broke another heat record across the globe -Nashville 'worship protest' under investigation after drawing largely unmasked crowd of thousands -Japan expected to dump over 1 MILLION TONS of radioactive Fukushima water into Pacific, fishermen fear 'catastrophic impact'
——————————————–
Sink Warships (Oct 18,2020) PLA Prepare Live-fire Missiles after US Warship Sails Border Taiwan

Sink Warships, PLA Prepare Live-fire Missiles after US Warship Sails Border Taiwan The Chinese navy has condemned a US warship for sailing through the Taiwan Strait, accusing Washington, D.C. of "trouble-stirring" amid ongoing tensions regarding the island's independence from Beijing. The Arleigh-Burke-class guided-missile destroyer USS Barry passed through the Taiwan Strait Wednesday, in what the U.S. Pacific Fleet said was a "routine" transit "in accordance with international law." But the Chinese People's Liberation Army Eastern Theater Command, responsible for the country's east coast and the Taiwan Strait, dismissed the American transit as a provocation.
——————————————–
Prophecy Update – Current Events -10/16/20

187K subscribers
Prophecy Update – Current Events -10/16/20 Pastors Tom Hughes & James Kaddis
——————————————–
LATEST NEWS CLIPS – ARTICLES (SUNDAY 18th OCTOBER 2020)
—————————————————
(THIS IS THE WORLD'S CURRENT TIMELINE)
Matt. 24:6 And ye shall hear of wars and rumours of wars: see that ye be not troubled: for all these things must come to pass, but the end is not yet.
Matt. 24:7 For nation shall rise against nation, and kingdom against kingdom: and there shall be famines, and pestilences, and earthquakes, in divers places.
Matt. 24:8 All these are the beginning of sorrows.
Matt. 24:9 Then shall they deliver you up to be afflicted, and shall kill you: and ye shall be hated of all nations for my name's sake.
Luke 12:40 Be ye therefore ready also: for the Son of man cometh at an hour when ye think not
—————————————–
THIS IS THE WORLD'S VERY NEAR FUTURE:
Matt. 24:21 For then shall be great tribulation, such as was not since the beginning of the world to this time, no, nor ever shall be
—————————————————
WE PREACH THE BLESSED HOPE FOR THE FUTURE IN JESUS CHRIST OUR SAVIOUR
1Cor. 12:3 Wherefore I give you to understand, that no man speaking by the Spirit of God calleth Jesus accursed: AND THAT NO MAN CAN SAY THAT JESUS IS THE LORD, BUT BY THE HOLY GHOST.
"Behold, I come like a thief! Blessed is he who stays awake and keeps his clothes with him, so that he may not go naked and be shamefully exposed."
"And you know what is restraining him now so that he may be revealed in his time. For the mystery of lawlessness is already at work. Only he who now restrains it will do so until he is out of the way."
REV. 14:12
Here Jesus was alluding to the fact that the Doctrine of Eternal Security WILL EXPIRE WITH THE RAPTURE OF THE CHURCH
Luke 12:37 Blessed are those servants, whom the lord when he cometh shall find watching: verily I say unto you, that he shall gird himself, and make them to sit down to meat, and will come forth and serve them
SO WON'T YOU ACCEPT JESUS NOW AND BE REMOVED FROM THAT EVENT  (OF TRIBULATION) AND LIVE FOREVER WITH JESUS IN THE FAMILY OF GOD?
2 "(For he saith, I have heard thee in a time accepted, and in the day of salvation have I succoured thee: behold, now is the accepted time; behold, now is the day of salvation.)" (2nd Corinthians 2:6)
—————————————————
DAILY CHRISTIAN BIBLICAL QUESTIONS AND ANSWERS:
—————————————————
Speaking In Tongues Or Prayer Language?
https://gracethrufaith.com/ask-a-bible-teacher/speaking-in-tongues-or-prayer-language/
QUESTION:    I appreciate your website so much, may The Lord bless you and bless your service to Him. I am a believer since 1972.
When I first accepted Jesus as my Lord and Saviour, 2 days later I received the gift of The Holy Spirit and I spoke in tongues for long time. I have the "prayer language" so to say. It doesn't make me holier than thou, I realize that without Jesus I am less than nothing. My life as a believer has not been a "bed of roses", but I thank The Lord for His faithfulness and Grace and Love.
I don't understand why some believers attribute glossolalia (tongues) to the work of the enemy.
I also believe that of course The Holy Spirit came to me before the baptism because I was a blind sinner and He convicted me of sin, righteousness and judgment and brought me to JESUS CHRIST.
I would love to hear your opinion to why so much contention about the baptism of The Holy Spirit and His gifts, even though I recognize that there have been abuses and abusers and there are still. Please what do you say?
ANSWER:    It's clear from 1 Cor. 12 & 14 that the Holy Spirit invests believers with spiritual gifts. He did so at the beginning of the Church age and continues to this day. The problems on both sides of the issue have to do with the interpretation of Paul's teaching. Some of the things he criticized the Corinthians for are still being done, and he would criticize some other things we're doing today as well.
Here' a brief summary of misunderstandings and abuses that cause some of the contention. First, the idea that there's another baptism beyond our public confession of faith cannot be supported by scripture. The Holy Spirit was fully invested in each one of us at the first moment we believed. (Ephes. 1:13-14) Neither can the notion be supported that speaking in tongues is a necessary evidence of having received this second baptism. Paul clearly taught that the Holy Spirit distributes gifts to believers as He determines for the common good and that not everyone gets the same gifts. (1 Cor. 12:7-11)
Speaking in tongues is the act of speaking in a language you haven't learned. Paul taught that it is not to be done out loud in the absence of an interpreter, because it would be of no benefit to anyone, and can only serve as a distraction. The idea is that these tongues can be understood and interpreted by another human, and indeed the gift's use in Scripture shows that it was intended to increase understanding among believers of different languages.
Praying in a so-called prayer language is not the same as speaking in tongues, because a prayer language cannot be understood by anyone nor can it be interpreted. There is no clear teaching in the Bible on prayer language and in fact the phrase itself entered into our vocabulary long after the Bible was written.
To many, the idea of a prayer language seems to be a questionable re-interpretation of the teaching on tongues and that's why there's so much contention about it.
Because some groups put pressure on their members to prove they've been baptized in the Holy Spirit by speaking in tongues, there's a lot of abuse of this gift. Those who repeat a string of "words" over and over are violating the Lord's command to avoid "babbling like pagans" (Matt. 6:7) but they're just trying to convince their leaders and friends that they're really saved.
When you boil it all down, the gift of tongues is the Spirit-given ability to speak in a language you haven't acquired through learning. It's meant to be a sign to others of the Lord's presence. Paul said that this gift is not to be used unless there's also someone present to translate. Otherwise it does no good for anyone. (1 Cor. 14:28)
The idea of angelic tongues being a prayer language that doesn't need interpretation stems from 1 Cor. 13:1. But what Paul said was, "If I speak in the language of men and angels and have not love I'm only a resounding gong." He wasn't claiming to have the ability to speak in angelic tongues, nor was he saying that any one else did either. He was only describing the importance of showing our love to the world.
—————————————————-
NEWS CLIPS/ARTICLES OBTAINED FROM MANY SOURCES – INCLUDING

Tracking bible prophecy.org
Rapture Ready News
Prophecyupdate.Com
Main News Channels
End Times Headlines
Prophecyupdateblogspot.com
Stevequayle.com
Gracethrufaith.com
Nowtheendbegins.com
Other Christian Sites
(CLICK ON) LATEST DAILY NEWS CLIPS:
ISRAEL NEWS:
I AM GOING TO MAKE JERUSALEM A CUP THAT SENDS ALL THE SURROUNDING PEOPLES REELING … Zech. 12:2
God is in control, and He told the nations the consequences of dividing the Promised Land and declaring peace and safety on their own terms (Joel 3:1-2; I Thess. 5:3)
WORLD TERRORISM – WARS
GENERAL WORLD NEWS:
GENERAL WORLD CORONAVIRUS NEWS:
WORLD FINANCE:
1Tim. 6:10 For the love of money is the root of all evil: which while some coveted after, they have erred from the faith, and pierced themselves through with many sorrows
MASSIVE EARTH CHANGES/EARTHQUAKES/VOLCANOES ETC:
2Chr. 7:13 If I shut up heaven that there be no rain, or if I command the locusts to devour the land, or if I send pestilence among my people;
2Chr. 7:14 If my people, which are called by my name, shall humble themselves, and pray, and seek my face, and turn from their wicked ways; then will I hear from heaven, and will forgive their sin, and will heal their land
CHRISTIAN AND RELIGIOUS WORLD NEWS:
Matt. 24:9 Then shall they deliver you up to be afflicted, and shall kill you: and ye shall be hated of all nations for my name's sake.
Matt. 24:10 And then shall many be offended, and shall betray one another, and shall hate one another
EXTRA WORLD – ALTERNATIVE NEWS:
Please keep in mind that this collection of News Articles is mainly concerning America, but also take note that what happens in America will also "Dramatically" affect Australia and the rest of the World "Massively".
——————————————
WORLD – PROPHETIC NEWS ARTICLES PRESENTATION (SUNDAY 18th OCTOBER 2020)
——————————————–
MIDDLE EAST AND WORLD WAR LOOMING THE BUILD UP TO PSALM 83  – ISAIAH 17 AND GOG OF MAGOG WARS EZEKIEL 37-38:
THE WHOLE WORLD IS UNSTABLE FINANCIALLY, POLITICALLY, PHYSICALLY, MORALLY, GODLY: – AND BECOMING MORE SO DAILY. (WE ARE IN THE BEGINNING OF SORROWS (MATT 24:8)
THE BIBLE STATES THAT IT WILL ONLY GET WORSE BEFORE THE START OF THE TRIBULATION OF MANKIND – (REVELATION 6)
But before that we have to go through the Birth Pangs, leading up to the Tribulation of Mankind; and I feel that the beginning of Matthew 24 explains that time very well. We are currently in the Birth Pangs (Even though Matthew 24: is directed at the Jewish Nation, it still reflects Biblical Prophecy for the whole World at this time):
Matt. 24:6 And ye shall hear of WARS AND RUMOURS OF WARS: see that ye be not troubled: for all these things must come to pass, but the end is not yet.
Matt. 24:7 FOR NATION SHALL RISE AGAINST NATION, AND KINGDOM AGAINST KINGDOM: and there shall be famines, and pestilences, and earthquakes, in divers places.
—————————————————-
GENERAL PROPHETIC NEWS SECTION:
—————————————————–
WORLD TERRORISM – WARS/CHAOS/ANTI CHRISTIANITY/ "END TIMES SIGNS"
THE ONE WORLD GOVERNMENT/ONE WORLD CHURCH/AND ONE WORLD MONETARY SYSTEM IS BEING MOLDED INTO "REALITY"
——————————————
CHINESE PRESIDENT WARNS TROOPS TO BE 'HIGH ALERT' AND 'PREPARE FOR WAR' AMID GROWING TENSIONS WITH U.S.
https://www.almasdarnews.com/article/chinese-president-warns-troops-to-be-high-alert-and-prepare-for-war-amid-growing-tensions-with – News Deskus/?utm_medium=ppc&utm_source=push&utm_campaign=push%notificationss&utm_content=varies
Chinese Navy's 055-class guided missile destroyer Nanchang takes part in a naval parade off the eastern port city of Qingdao, to mark the 70th anniversary of the founding of Chinese People's Liberation Army Navy, China, April 23, 2019. REUTERS/Jason Lee
The tensions between Washington and Beijing have been escalating amid the US continuing its military operations in the disputed South China Sea, developing ties with Taiwan and accusing China of allegedly being responsible for the global coronavirus pandemic.
Chinese President Xi Jinping has urged People's Liberation Army servicemen to "maintain a state of high alert" and "put all (their) minds and energy on preparing for war" during a visit to the Marine Corps in Chaozhou City in the southern province of Guangdong. He continued by calling on the troops to be "absolutely loyal" and "reliable" in these times without elaborating on the reason for such an address.
Xi Jinping's statements come amid continuing tensions between China and the US on a variety of issues. In the most recent development, Beijing condemned Washington after one of its destroyers, USS John S. McCain, was spotted sailing in the area near the Parcel Islands in the disputed South China Sea.
China, which controls most of the sea riddled with territorial claims from five countries, blasted the ship's actions, as the US Navy never requested permission for its vessel to enter territory Beijing deems as being within its territorial waters.
Such incidents, which China lambasts as "provocations", are not rare, as the US regularly sends its ships to the region under the pretext of freedom of navigation operations.
The Chinese authorities have repeatedly warned Washington that one day its actions might lead to an incident at sea and accused the White House of militarising the South China Sea and preventing the local governments from sorting out their mutual territorial claims.
In addition to the South China Sea tensions, the two states have been in a row over Washington developing unofficial diplomatic ties with Taiwan, as Beijing considers the island to be an inalienable part of its own territory.
The White House recently announced its plans to supply Taiwan with advanced weapon systems, including High Mobility Artillery Rocket Systems, triggering a harsh condemnation from China and essentially violating the One-China policy Washington has adhered to for decades.
————————————————-
https://prophecyupdate.blogspot.com/ – Ann Wright
Over the past two years, the United States has dramatically increased the number of U.S. Navy aircraft carriers and destroyers sent into the South China Sea as freedom-of-navigation show-of- force missions to remind the Chinese government that the U.S. considers the Western Pacific and the South China Sea as a part of the oceans of America and its allies.  
Additionally, in 2020, the Trump administration ratcheted up tensions with China by sending to Taiwan the highest-ranking U.S. officials in over 40 years. The Chinese government has responded with the largest naval exercises in its history and sending flights of 18 aircraft to the edge of Taiwan's air defense zone.
To the anger of the Chinese government, the Trump administration has increased contact with Taiwan in a variety of ways. After the 2016 election, President Donald Trump spoke by phone with Taiwanese President Tsai Ing-wen in what is believed to be the first time a U.S. president or president-elect has spoken directly with a Taiwanese leader since at least 1979.
Additionally, over the past two months, the United States has ramped up its confrontation with China by high-level official visits to Taiwan. For the first time in more than four decades, a cabinet-level U.S. official visited Taiwan when Health and Human Services Secretary Alex Azar went to Taiwan in August 2020, a visit that some consider a Trump administration's jab at China for not being forthcoming with information on the Corona virus.
Most recently, on Sept. 17, Undersecretary of State for Economic Affairs Keith Krach visited Taiwan for a three-day visit, the most senior State Department official to go to Taiwan in four decades.
In response to Under-Secretary of State Krach's visit, on Sept. 18, the Chinese government flew 18 military aircraft to the edge of Taiwan's air defense identification zone.  
One day later on Sept. 19, the Chinese government sent a 19 aircraft armada consisting of  12 J-16 fighters, two J-10 fighters, two J-11 fighters, two H-6 bombers and one Y-8 anti-submarine aircraft with some crossing the Taiwan Strait midline and others flying into Taiwan's air defense identification zone off its southwest coast.  Taiwan government scrambled F-16 fighters and deployed its air defense missile system.
————————————————-
AZERBAIJANI ARMY ALLEGEDLY CAPTURES NEW CITY IN KARABAKH
File photo of the Azerbaijani Armed Forces
BEIRUT, LEBANON (8:30 P.M.) – Azerbaijani President Ilham Aliyev announced on Saturday that his country's army has taken control of the city of Fuzuli in the Karabakh region.
"The Azerbaijani army has taken control of the city of Fuzuli," Aliyev said in a speech to the Azerbaijani people.
He pointed out that "the villages of Gochachmidli, Chemin, Jovarli, Berakhmidli, Mosbili, Ishigli and Dedeli were liberated in the Fuzuli area."
No further details were released, nor has the Armenian Ministry of Defense commented on these claims by their Azerbaijani counterpart.
The renewed military clashes between Armenia and Azerbaijan began on September 27, as both sides accused one another of starting the hostilities.
Shortly after the resumption of clashes, the Azerbaijani President approved the imposition of a state of war in a number of cities and regions of the republic and a curfew, and also announced a partial mobilization. Prior to this, Armenia declared a state of war and general mobilization.
The conflict in the Karabakh region has killed hundreds, according to several sources. Despite an agreement brokered by Russia on October 10th, the ceasefire has not yet been adhered to.
Azerbaijan accused Armenia, at midnight on Friday, of bombing a number of its cities, while the latter denied the accusation.
The Azerbaijani President's assistant, Hikmat Hajiyev, said on (Twitter) that "the Armenian armed forces disappeared under the veil of the humanitarian armistice and continued to commit war crimes and terrorism by bombing the cities of Minga Civir and Ganja," referring to damages and injuries.
————————————————-
ARMENIA ACCUSES AZERBAIJAN OF TRANSFERRING MERCENARIES TO KARABAKH FROM AFGHANISTAN
BEIRUT, LEBANON (8:20 P.M.) – An Armenian security official accused Azerbaijan of transporting "terrorist mercenaries" and arms shipments to its territory from Afghanistan, as evidenced by the fact that an Azerbaijani air transport company carried out flights to military airports there.
The Armenian National Security Agency said in a statement on Saturday that a Boeing-747 and IL-76 aircraft belonging to the Azerbaijani Silk Way Company carried out flights on October 16 and 17 from Baku to Bagram Airport near Kabul, as well as Lakshar Kah airport in southern Afghanistan. .
The statement carried by RT said that flights on the same routes are expected on October 18, in addition to flights from Baku to Kandahar, and on October 19 as well, when some of those flights are not mentioned in the international flight schedule.
The Armenian statement said: "This data indicates that the alliance between Turkey and Azerbaijan and the terrorist forces is trying to expand the geography of munitions and attract terrorists."
The statement rejected allegations of smuggling of ammunition to Armenia from abroad using civilian planes, stressing that "the Turkish-Azerbaijani-terrorist triangular alliance is the one that propagates these false claims in an attempt to attribute its illegal practices to the Armenian side."
Earlier, Armenia and other countries accused Azerbaijan and Turkey of transferring militants from Syria and Libya to the front-lines in the Karabakh region, charges that Ankara and Baku deny are true.
————————————————
https://prophecyupdate.blogspot.com/ – Paul Craig Roberts,
The question each of us needs to ask ourselves, and one another, is why do we get so much misinformation about Covid from public health authorities, political authorities, and press prostitutes?  
Take the issue of masks.  The masks being worn by the vast majority of the world population, including health care providers, cannot prevent the inhalation and exhalation of bacteria and viruses.  If a person wearing one of these masks is sick with a cold, flu, or Covid, the mask can prevent the person from sneezing and coughing on others, countertops, and fresh produce.  But the masks cannot prevent the wearer from breathing in and exhaling out Covid, which is airborn and aerosol spread.  The only people who should be wearing one of these masks are people who are out in public areas coughing and sneezing among other people.  To avoid the spread of the virus, infected people should stay at home.
Public health authorities know that the Covid death rate is greatly exaggerated.  Hospitals are economically incentivized to report all deaths as Covid deaths. The CDC itself let the cat out of the bag when it reported that among the 200,000 US Covid deaths, only 9,000 were due to Covid alone.  All others had in addition to Covid 2.6 fatal comorbidities. Deaths are concentrated in an elderly population with comorbidities, and those infected, if they were and it wasn't a false positive, could as easily have died from seasonal flu.
So, why do public health authorities withhold this information from political authorities and the public, and why do reporters not ferret it out?  The information exists.  It just isn't reported.
It is possible that the courts are as corrupted as the media and democratic institutions, and that nothing will come of the lawyers' efforts.  Nevertheless, neither Americans nor other peoples need to cling to their gullibility and behave as sheep programmed by "authorities" who are serving every interest but public health.
As I have reported in previous columns, Covid is being used to serve many interests. 
Among them, Covid is being used to complete the universal Police State by digitizing money.  Once electronic money takes the place of currency, checks, and coins, your financial privacy and your control over your money and wealth will disappear. The government will know every payment you make and receive, and your access to your own income and wealth can be curtailed at the whim of the government and those who control the digitized monetary system. There will be no way that you can accumulate cash reserves as protection against your dispossession.
Private cryptocurrencies will be destroyed, and a black market fueled by gold and silver coins can be prevented by seizing gold and silver holdings.  The Great Liberal Hero Franklin D. Roosevelt was able to take gold out of Americans' hands with the technology of the 1930s.  Today it would be a cinch.
Authorities have many Americans terrified of Covid infection.  People scared out of their minds can't wait for the unneeded and insufficiently tested vaccine. The HCQ/zinc cure works, but continues to be demonized by public health authorities in order to keep the market primed for a vaccine that contains elements we know not what.
Over the course of our history we Americans have been deceived about many things for the sake of political agendas.  The length of the list depends on how far you want to go back.  Let's just start with the 20 years of the 21st century—September 11, 2001, Osama bin Laden and the Talliban, Saddam Hussein's weapons of mass destruction, the endless lies about Gadaffi and Libya, Russian invasion of Ukraine, Assad's use of chemical weapons, Russiagate, Impeachgate, Russian bounties to the Tallian to kill American soldiers, the lies about China, Somalia, and now the Covid Deception.
Are Americans capable of learning?  How many lies do they have to be told before they begin to wonder?  It is not entirely their fault.  The explanations given them are controlled and aligned with their innate biases.  Super patriots, for example, love to have enemies to denounce, and you can hear rightwing talk radio denouncing China, Russia, and Iran daily.  The left loves to hear confirmation of their belief in the evil that is America.  The left has glorified in the rioting, looting, and destruction that resulted from press prostitutes withholding the fact that George Floyd died from an overdose of fentanyl.
The younger generations have never been taught how to think.  Instead, they are taught what to think.  You see the result in the majority white presence in Antifa and Black Lives Matter.
Throughout the Western world facts have given way to emotions. The concept of independent truth itself has been lost.  Truth is whatever serves the agenda. You can see this in Assange's trial underway in a British court. The Judge and prosecutor have no interest in any evidence, only in delivering the result demanded by the agenda.
Science itself is imperiled as there are only race and gender truths.  Media serves money and ideologies.  Universities and public schools are a great danger to the societies that host them.
Truth-tellers, at first ostracized and shoved aside are now being criminalized with the help of the media.  The bought-and-paid-for Western media no longer expects to be free and will take no risk in behalf of the First Amendmant.  The Western media are helping to destroy the last Western journalist – Julian Assange.
Without a media there is no accountable government and no democracy. Voting becomes impotent as in Stalinist Russia.  Voting is used to give legitimacy to whatever government those who rule have decided upon.
————————————————
https://prophecyupdate.blogspot.com/ – MN Gordon
But when science is being used by policy makers to do stupid and destructive things, like locking down the economy, being antiscience is the intelligent choice.  What's more, the World Health Organization now says it's opposed to lockdowns, and told world leaders: "stop using lockdowns as your primary control method."
We have a hunch that the science of lockdowns has little to do with stemming the spread of coronavirus.  We'll have more on this in a moment.  But first, we must make an important distinction.  And to do so, we must take a brief diversion…
Private and public life are as different as chalk and cheese.  They are both disposed to acts of madmen.  Sometimes these madmen apply science.  But in private life science is used with honest intentions; at the very least, with the aim of making a buck.  In public life, applications of science are far more sinister.
 …public madness, guided by science, now rules the land.  Public policy, no matter how destructive, is forced upon the populous, so long as a scientific expert says so.
If you recall, when the Federal Reserve Act was signed into law by Woody Wilson two days before Christmas in 1913, it was said to provide scientific management of the economy.  In truth, it instituted the age old practice of money debasement, and intervention into private life, as a matter of public policy.
Klaus Schwab, a madman, and founder of the World Economic Forum (WEF) is a man of science based public policy.  Nearly a decade ago, at the annual WEF gathering in Davos, Switzerland, Schwab, bore the sins of all capitalists.  At the time, we documented the Saturday night barn stomp turn Sunday morning salvation call with the article, Davos Hootenanny and Salvation Call.
Schwab, having gained full salvation, has continued to use science to promote ever greater – globalist – control over people's lives.  The coronavirus has provided a convenient cover to further his agenda.  Schwab calls it The Great Reset:
"The pandemic represents a rare but narrow window of opportunity to reflect, reimagine, and reset our world." 
Schwab's vision for what he calls 'The Post Pandemic Era,' is a world where global planners cooperate between nations to provide greater societal equality and sustainable – nature-positive – development.  Somehow dissolving existing political institutions that were developed over hundreds of years of practice in favor of global governance is supposed to reset the world for the better.  So long as Schwab reimagines it correctly.
In his new book, "COVID-19: The Great Reset," Schwab and his co-author admit that COVID-19 is "one of the least deadly pandemics in the last 2000 years."
This brings us to the crux of the matter.  Lockdowns have little to do with stemming the spread of coronavirus.  They are about greater government control by madmen.  The purported science behind the lockdowns is science for madmen.
Don't trust it.  Don't trust the politicians.  They destroyed the economy to rule your life.  Alas, they've only just begun.
Sincerely,
MN Gordon

for Economic Prism
————————————————
VIDEO:
Last week, the District Court for the District of Columbia ruled that Capitol Hill Baptist Church (CHBC) can resume outdoor services despite Washington, D.C., Mayor Muriel Bowser's coronavirus restrictions.
In his ruling, Judge Trevor McFadden implicitly rebuked Bowser for encouraging one type of gathering — Black Lives Matter protests — while cracking down on religious gatherings.
"No matter how the protests were organized and planned, the District's (and in particular, Mayor Bowser's) support for at least some mass gatherings undermines its contention that it has a compelling interest in capping the number of attendees at the Church's outdoor services," McFadden wrote.
Bowser's COVID-19 restrictions prohibit church services with more than 100 people (originally they only allowed services with 10 people or fewer).CHBC, an 853-member church in D.C., requested permission to meet at the 45,000-plus-seat Robert F. Kennedy Stadium, which would give them ample room to social distance, but the city refused the church's request. On September 22, CHBC filed a lawsuit and requested a temporary restraining order preventing Bowser from penalizing them for gathering.
CHBC cited the First Amendment and the Religious Freedom Restoration Act, which requires the government to meet strict scrutiny when abridging religious liberty. This means the government must prove that it has a compelling state interest and that its restrictions are the "least restrictive means" of meeting that interest.
The judge ruled that CHBC is likely to prevail in its lawsuit since Bowser's double standard on the protests undercuts her claim to have a compelling state interest to prevent gatherings to slow the spread of the coronavirus pandemic.
"Consider the District's response to mass protests over the past year, which included thousands of citizens marching through the streets of the city, including along streets that the District closed specifically for that purpose," McFadden noted.
"And the Mayor appeared at one of the mass gatherings, 'welcom[ing]' hundreds if not thousands of protestors tightly packed into Black Lives Matter Plaza and announcing that it was 'so wonderful to see everybody peacefully protesting, wearing [their] mask[s].'"
The judge also noted that Bowser "christened 'Black Lives Matter Plaza' when 'she directed the D.C. Department of Public Works to create a mural on 16th Street N.W., near the White House, to 'honor the peaceful protesters from June 1, 2020 and send a message that District streets are a safe space for peaceful protestors.""
"The Mayor's apparent encouragement of these protests also implies that the District favors some gatherings (protests) over others (religious services)," McFadden argued.
"When faced with similar facts in a First Amendment challenge, another court explained that high-profile government officials encouraging and participating in protests 'sent a clear message that mass protests are deserving of preferential treatment,'" the judge added, citing Soos v. Cuomo (2020).
In that case, the court noted that Governor Andrew Cuomo (D-N.Y.) and New York City Mayor Bill de Blasio "could have 'been silent' or 'could have just as easily discouraged protests, short of condemning their message, in the name of public health,'" but they did not take either of these courses.
"The District attempts to distinguish the risks posed by mass 'protest marches' from those posed by 'worship services in which individuals stand in place for long periods of time,' … but it marshaled no scientific evidence on this point," McFadden argued. "In fact, the District's brief explains that the protests did not trigger any spike in COVID-19 'outbreaks,' undermining the notion that large gatherings are always exceptionally dangerous."
"With this ruling, our government is restoring equity by extending to religious gatherings the same protections that have been afforded other similar gatherings during this pandemic," Justin Sok, a pastor at CHBC, said in a statement. "We trust that this will be a blessing not only to our congregation but to the rest of our neighbours in D.C."
————————————————
https://prophecyupdate.blogspot.com/ – Reuters – Yuka Obayashi and Kaori Kaneko
Nearly a decade after the Fukushima nuclear disaster, Japan's government has decided to release over one million tonnes of contaminated water into the sea, media reports said on Friday, with a formal announcement expected to be made later this month.
The decision is expected to rankle neighbouring countries like South Korea, which has already stepped up radiation tests of food from Japan, and further devastate the fishing industry in Fukushima that has battled against such a move for years.
The disposal of contaminated water at the Fukushima Daiichi plant has been a longstanding problem for Japan as it proceeds with an decades-long decommissioning project. Nearly 1.2 million tonnes of contaminated water are currently stored in huge tanks at the facility.
The plant, run by Tokyo Electric Power Company Holdings Inc , suffered multiple nuclear meltdowns after a 2011 earthquake and tsunami.
On Friday, Japan's industry minister Hiroshi Kajiyama said no decision had been made on the disposal of the water yet, but the government aims to make one quickly.
"To prevent any delays in the decommissioning process, we need to make a decision quickly," he told a news conference.
He did not give any further details, including a time-frame.
The Asahi newspaper reported that any such release is expected to take at around two years to prepare, as the site's irradiated water first needs to pass through a filtration process before it can be further diluted with seawater and finally released into the ocean.
In 2018, Tokyo Electric apologized after admitting its filtration systems had not removed all dangerous material from the water, collected from the cooling pipes used to keep fuel cores from melting when the plant was crippled.
It has said it plans to remove all radioactive particles from the water except tritium, an isotope of hydrogen that is hard to separate and is considered to be relatively harmless.
It is common practice for nuclear plants around the world to release water that contain traces of tritium into the ocean.
In April, a team sent by the International Atomic Energy Agency to review contaminated water issues at the Fukushima site said the options for water disposal outlined by an advisory committee in Japan – vapour release and discharges to the sea – were both technically feasible. The IAEA said both options were used by operating nuclear plants.
Last week, Japanese fish industry representatives urged the government to not allow the release of contaminated water from the Fukushima plant into the sea, saying it would undo years of work to restore their reputation.
South Korea has retained a ban on imports of seafood from the Fukushima region that was imposed after the nuclear disaster and summoned a senior Japanese embassy official last year to explain how Tokyo planned to deal with the Fukushima water problem.
During Tokyo's bid to host the Olympic Games in 2013, then-prime minister Shinzo Abe told members of the International Olympic Committee that the Fukushima facility was "under control".
The Games have been delayed to 2021 because of the pandemic and some events are due to be held as close as 60 km (35 miles) from the wrecked plant.
————————————————
https://prophecyupdate.blogspot.com/ – Daniel Greenfield
The problem isn't just the China Virus. It's that we adopted the China Model to fight it.
Public health experts adopted China's draconian lockdowns without knowing how well they really worked and in a country that, fortunately, lacks the power to truly enforce them.
China's deceptiveness and lack of transparency meant that we did not know how well anything that the Communist dictatorship did to battle the virus that it spawned actually worked. Despite that, our public health experts, and those of most free countries, adopted the China Model.
We don't know how well the China Model worked for the People's Republic of China, but it failed in every free country that tried it. Lockdowns eventually gave way to re-openings and new waves of infection. This was always going to happen because not even the more socialist European countries have the police state or the compliant populations of a Communist dictatorship.
Desperate, the public health experts adopted China's compulsive mask wearing, a cultural practice that predates the virus, as if wearing a few flimsy scraps of fiber would fix everything.
It hadn't and it didn't.
But by then the public health experts and the media that had touted them were moving fully into the scapegoat portion of the crisis. The China Model had failed, all that was left was shifting the blame to more conservative and traditional populations, and away from the cultural elites.
In New York City that meant falsely blaming Chassidic Jews for the second wave. From Maine to San Francisco, Democrat leaders and their media blamed conservative Christian gatherings. Their national counterparts loudly blamed President Trump for not wearing a mask all the time.
A New York Times headline captured the cynical broad spectrum cultural scapegoating with, "N.Y.C. Threatens Orthodox Jewish Areas on Virus, but Trump's Impact Is Seen."
The uncomfortable truth was that the lockdowns had failed economically, socially, and medically.
Even blue states and cities were no longer able to carry the impossible economic burden much longer. The Black Lives Matter riots and the onset of summer broke the #StayHome taboos, and medically, the lockdowns had been useless efforts to meet a fake crisis of hospital overflows.
America, like too many other countries, put the experts in charge and they failed. Miserably.
Democrats claimed that they were superior because they were "listening to the science". They weren't listening to the science, which is not an oracle and does not give interviews. Instead, they were obeying a class of officials, some of them whom weren't even medical professionals, who impressed elected officials and the public with statistical sleight of hand. And little else.
The entire lockdown to testing to reopening pipeline that we adopted wholesale was a typical bureaucratic and corporate exercise, complete with the illusion of metrics and goals, that suffered from all the typical problems of bureaucracy, academia, and corporate culture.
The system that determines reopenings and closings is an echo chamber that measures its own functioning while having little to do with the real world. Testing has become a cargo cult exercise that confuses the map with the world, and the virus with the spreadsheet. It gamifies fighting the pandemic while dragging entire countries into an imaginary world based on its invented rules.
When the media reports a rise or decrease in positive tests, it's treated as if it's an assessment of the virus, rather than an incomplete data point that measures its own measurements.
The daily coronavirus reports have become the equivalent of Soviet harvest reports. They sound impressive, mean absolutely nothing, and are the pet obsession of a bureaucracy that not only has no understanding of the problem, but its grip on power has made it the problem.
The smarter medical professionals understand that the theories have failed, while the administrators who put the theories into practice confused their system with science. The politicians listen to the administrators and when they tell us to trust the science, they mean the bureaucracy. The medical professionals can't and won't backtrack now. It's too late.
The best and brightest spent the worst part of a year shuffling rationales like a gambler's trick deck, wrecked the economy, and sent tens of thousands of infected patients into nursing homes to infect the residents, accounting for at least a third of the national coronavirus death toll.
Like most national leadership disasters, it was a combination of misjudgement, understandable mistakes, tragic errors, and acts of incomprehensible stupidity or unmitigated evil.
By Michael Haynes
Dr. Scott Atlas, a recently appointed advisor to President Trump's Coronavirus Task Force, said the architects of the COVID-19 lockdowns "should be held accountable for what they did."
In a Fox News interview yesterday, Atlas outlined the enormous detriments to public health that result from lockdowns. He criticized those who were advocating for more lockdowns to help prevent the spread of the virus, saying they were "simply out of touch with average Americans."
"Prolonged lockdowns are a complete disaster," said Atlas. "People have been killed by people who want prolonged lockdowns."
Atlas pointed to data regarding the hidden effect of lockdowns upon people's health.
"Forty-six percent of the most common types of cancers were not diagnosed during the lockdown," he observed. This means that as a result, "people will present with much later, more widespread disease."
Out of those scheduled for chemotherapy, only half appeared for their appointments, meaning that "650,000 Americans" missed crucial treatment. The reason for this, Atlas said, is purely "out of the fear instilled by our so-called public health experts."
Atlas referred to the effect the lockdowns were having on children and young adults. Just as a result of closing the schools, the number of child abuse cases has increased dramatically, with "more than 200,000 cases of child abuse not reported during the two months of spring school closures."
A CDC report showed that "one out of four young college-aged Americans have contemplated killing themselves during the month of June," Atlas said. "This is completely off the rails."
But he was even more scathing with regard to the proponents of lockdowns, whom he accused of having committed crimes against humanity.
"History will record the faces of the public health expertise as some of the most sinful, egregious, epic failures in the history of public policy," Atlas stated.
"They have killed people with their lack of understanding and their lack of caring about not just the impact of cases of COVID-19, a virus that the overwhelming majority of people do well in."
The White House advisor distinguished between COVID-19 policies and their actual outcomes. "They never cared to considered the impact of the policy itself," he said, "and the policy itself has been a complete epic failure, and honestly some people say a crime against humanity — these people should be held accountable for what they did."
When governments across the US forced businesses to close down in response to the coronavirus pandemic, everybody assumed the layoffs would be temporary. Despite the huge surge in unemployment, the expectation was people would quickly return to work once the crisis passed and the economy opened up again. But as the pandemic stretches into its eighth month, millions of Americans remain out of work and economists say many of those "temporary" job losses have become permanent.
Millions of Americans have returned to work as expected. The unemployment rate has nearly halved to 7.9% since April. But nearly 13 million Americans remain out of work. That's about 7 million more than pre-pandemic levels.
According to the Bureau of Labor Statistics, the number of job losses categorized as permanent grew by 345,000 to 3.8 million people in September. In other words, nearly 4 million unemployed Americans have no prospects of returning to work.
The number of long-term unemployed – people out of work for a period exceeding six months – has ballooned. According to the Bureau of Labor Statistics, around 2.4 million Americans were unemployed for 27 weeks or more in September, up 781,000 from the previous month. The last time we saw this kind of jump in long-term unemployment was during the Great Recession.
Economists crunching the numbers say the trend shows that some layoffs once thought temporary have become permanent. To make matters worse, companies have begun initiating layoffs on a trajectory similar to a traditional recession, according to an article published by CNBC
Meanwhile, months since the lockdowns were generally lifted, hundreds of thousands of Americans continue to apply for unemployment for the first time every week. Last week, more than 800,000 people filed first-time unemployment claims. That compares with 188,000 first time claims during the same period in 2019.
And tens of thousands of people will get pink slips in the coming weeks as the long-term economic damage caused by government lockdowns in response to the coronavirus pandemic begin to ripple through the economy. Regal Cinemas closed all of its locations last week with no timetable for reopening. Disney announced it would lay off 28,000 workers. US airlines are shedding jobs at a dizzying pace.
"We're still at a high level of layoffs in the economy," Susan Houseman, VP and research director at the W.E. Upjohn Institute for Employment Research, told CNBC. "The new job losses will, by and large, be perceived as permanent."
In a recent podcast, Peter Schiff said he thinks a lot of the people who have gone back to work in recent weeks will eventually find themselves in the unemployment line again.
————————————————-
The mainstream media keeps trying to convince us that things are about to get a whole lot better for the U.S. economy, but instead they just keep getting worse.  On Thursday, we learned that another 898,000 Americans filed new claims for unemployment benefits last week.  That was the highest number that we have seen since August, and it is yet more evidence that a new wave of layoffs has begun.  But according to the experts that the mainstream media relies upon, this wasn't supposed to happen.  According to them, the number of Americans filing for unemployment benefits was supposed to be steadily tapering off as the U.S. economy shifted into recovery mode.  Unfortunately for all of us, those experts have been dead wrong. (

READ MORE…

)
————————————————-
WHY PROGRESSIVE CHRISTIANITY IS 'ANOTHER GOSPEL'
https://www.prophecynewswatch.com/article.cfm?recent_news_id=4338 – By John Stonestreet/Breakpoint.Org October 12, 2020 
According to recent survey, nearly a third of self-described evangelicals do not believe that Jesus Christ is truly God. Arianism, as it turns out, is a heresy that plagues multiple generations of the Church, not just the one of the fourth century.
Well, over and over the Church has, in various times and ways, ruled that some beliefs are not acceptable alternatives within Christianity. Adherents are, in fact, outsiders to the faith. 
For example, nearly 100 years ago, in a book entitled Christianity and Liberalism, Presbyterian scholar J. Gresham Machen argued, in an extensive scholarly treatment, that liberal Christianity was not a version of the one, true faith handed down once and for all to the saints. 
Liberalism was, he argued, a completely different religion from Christianity.
The Liberal Christianity of Machen's day focused on a social-reform agenda, fueled by feelings and informed by secular thought, barely draped in religious language. The God it preached was not sovereign over creation and providential over the affairs of men; did not really come in the flesh in the person of Jesus Christ, who did not really perform miracles or physically rise from the dead. 
The Bible was not really the fundamental and decisive revelation of God, nor the final authoritative source for morality, but must be understood according to our evolving scientific knowledge and political agendas.
Today, there is also an effort to update Christianity, to adapt and re-form it according to the spirit of the age. 
From church pulpits to the Christian blogosphere, from once-reliable Christian publishing houses to the campuses of Christian colleges that are Christian in name only, from beautiful and historic churches decorated with gay pride flags and pastored by ordained ministers who "bless" abortion clinics to the "exvangelicals" who become self-styled spokespersons for "what Jesus would really say and do," there is, in our day too, a Christianity that is no Christianity at all.
Devoid of the truth claims and moral teachings of historic Christianity, what is today called "progressive Christianity" is not another side of the same coin. It is a different religion founded on a different worldview.
Machen's crucial insights were presented in a largely academic book written for a largely academic audience. Since the progressive Christianity of our day is far more populist than the liberalism of his, I am pleased that a new book, theologically robust and very accessible, is now available to address the ideas deceiving so many Christians. The book is titled Another Gospel: A Lifelong Christian Seeks Truth in Response to Progressive Christianity.
Alisa Childers grew up in the church and eventually became a member of the very successful Christian pop group "Zoe Girl." Despite that pedigree, as she told my colleague Shane Morris on his Upstream podcast, she was completely unprepared when she learned her pastor was a skeptic, and confronted her with questions and counterclaims about the reliability of Scripture, the morality of the atonement, whether God answers prayer, or cares about our sexual choices, or even exists.
Flailing in doubt, Childers went to work to find answers, studying Scripture, church history, great apologists for the Christian faith (past and present), and critiques of the claims of progressivism. In the process, she found that her beliefs had rock-solid foundations, and answers to the toughest questions.
A "progressive Christianity" that denies the divinity of Christ, treats His incarnation and resurrection from the dead as myths, and reimagines human nature away from God's created design and according to sexual libertinism isn't just another take on the faith. It's another gospel entirely.
Childers' book Another Gospel is an incredibly valuable resource. 
Every week it seems, I talk with pastors, youth pastors, parents, and grandparents watching the next generation buy into a false gospel and questioning the historic truth claims of Christianity. Using the framework of Childers' story, Another Gospel provides a thorough, rigorous, and entirely readable take-down of progressive Christianity, and a reliable introduction to the non-negotiables of the Christian faith.
During October, we'll send you a copy of that book, "Another Gospel," with your gift of any amount to Break-Point and the Colson Centre. Come to Break-Point.org to get your copy.
PNW highly recommends this book.  Be sure to get your copy at the link above.
————————————————-
CALIFORNIA SENATE. SHANNON GROVE WARNS 'THE GOVERNMENT IS COMING AFTER OUR PASTORS'
https://endtimeheadlines.org/2020/10/california-senate-shannon-grove-warns-the-government-is-coming-after-our-pastors/ – Oct 16, 2020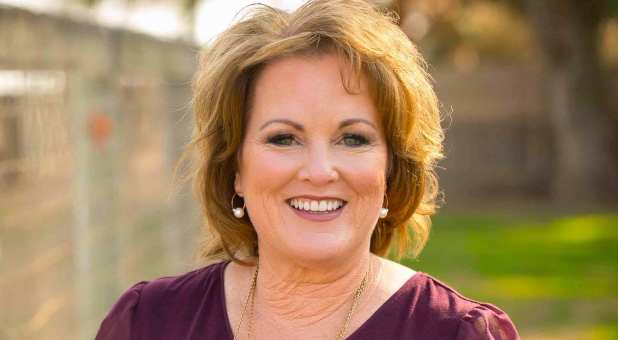 (OPINION) Charisma – We've probably all heard the saying, "As goes California, so goes the nation." My new friend, California Senate Minority Leader Shannon Grove, not only says that's true, but also that the rest of the nation needs to understand what's happening in the state known for its extreme liberal slant on almost every topic.
Because of the restrictive stance Gov. Gavin Newsom has taken, Grove said, churches and pastors face true persecution, with their freedom of worship under attack. But Christians are standing up and speaking out, and Grove and her fellow conservatives stand with them in defence of First Amendment rights.
I invited the senator onto a recent episode of The Strang Report podcast to give us the inside story on what's happening across the Golden State. The persecution there is extreme, Grove told me. "We have churches where the governor is telling people how they can worship, how long they can worship," she said. "He says, 'No singing or chanting,' which means worship and prayer …
He says no instruments that are horns, or that use physical exertion and air to be able to blow through. He says everybody must wear a mask. He says you have to open at 25% capacity. He's telling not only worshippers and the church how to worship; he's telling them when they can worship and how they can worship."
This climate, Grove said, is not only detrimental to First Amendment rights but to the churches themselves. And by hurting churches, she said, California is hurting the many people churches serve. "The governor has passed policies that have hurt families," she said. "You have people who are unemployed, 1.6 million people still not receiving benefits from the unemployment office since he took their jobs away 208-plus days ago. 

READ MORE

:
————————————————-
Pope Francis Declares That "No One Gets Saved Alone" As He Prepares To Attend Chrislam Ecumenical 'Peace Event' In Rome Next Week
https://www.nowtheendbegins.com/pope-francis-declares-no-one-gets-saved-alone-chrislam-ecumenical-peace-fraternity-rome/ – by Geoffrey Grider October 16, 2020
The ecumenical service is called "An Encounter of Prayer for Peace in the Spirit of Assisi," and the theme is "No one is saved alone — Peace and Fraternity." In addition to Pope Francis, other participants will include Ecumenical Patriarch Bartholomew I of Constantinople; Haim Korsia, Chief Rabbi of France; Mohamed Abdelsalam Abdellatif, the Muslim General Secretary of the Higher Committee of Human Fraternity; and Buddhist Shoten Minegishi.
 NOW THE END BEGINS SHARE:
Pope Francis will attend a CHRISLAM ecumenical prayer service and an interreligious ceremony for 'peace and brotherhood' in Rome next week, the Vatican announced Friday.
Now that Chrislam has been officially established, there is seemingly no end to the events in which Pope Francis is working to promote it. What is the theme of next week's Chrislam meeting? Glad you asked, it is, and I quote, "No one is saved alone — Peace and Fraternity". Yep, that's the actual theme, all right. How exciting it is to see a false fraternity coupled with a false salvation, and sold to bible illiterates as the "infallible words of the vicar of Christ".
"For there shall arise false Christs, and false prophets, and shall shew great signs and wonders; insomuch that, if it were possible, they shall deceive the very elect. Behold, I have told you before." Matthew 24:24,25 (KJB)
Ten years ago, when we wrote and warned you that something called Chrislam was being formed, and it would combine the counterfeit Christianity of Roman Catholicism, Islam, and apostate Judaism, people laughed and called me a 'conspiracy theorist'. In 2020, everything I warned you about with Chrislam has come true, and then some. Just for good measure, Pope Francis has also added Buddhism to the Chrislam mix as well. Chrislam has become everything we told you it would be, and it is the One World Religion of Antichrist. 
"For by grace are ye saved through faith; and that not of yourselves: it is the gift of God: Not of works, lest any man should boast." Ephesians 2:8,9 (KJB)
One more thing, Pope Francis says that "no one gets saved alone" WHEN IN FACT THAT IS THE ONLY WAY THAT PEOPLE GET SAVED IN THE CHURCH AGE. It would seem that Paul had Chrislam in mind when he said "For when they shall say, Peace and safety; then sudden destruction cometh upon them, as travail upon a woman with child; and they shall not escape."
 CLICK TO READ OUR ARTICLES ON THE ONE WORLD RELIGION OF CHRISLAM
Pope Francis to Attend Interreligious CHRISLAM PEACE AND FRATERNITY' event in Rome
FROM CATHOLIC WORLD REPORT: The prayer service will be held at the Basilica of Santa Maria in Aracoeli in the afternoon on Tuesday, Oct. 20, and will include participants from other Christian traditions. Following the prayer, Pope Francis will also join in a ceremony with representatives of the world's major religions, to take place in Campidoglio Square.
The ecumenical service is called "An Encounter of Prayer for Peace in the Spirit of Assisi," and the theme is "No one is saved alone — Peace and Fraternity."
The square, which sits on Rome's Capitoline Hill, was designed by Michelangelo. The square's surrounding buildings house a city museum and Rome's town hall. The Basilica of Santa Maria in Aracoeli is also on the Capitoline Hill.
In addition to Pope Francis, other participants will include: Ecumenical Patriarch Bartholomew I of Constantinople; Haim Korsia, Chief Rabbi of France; Mohamed Abdelsalam Abdellatif, the Muslim General Secretary of the Higher Committee of Human Fraternity; and Buddhist Shoten Minegishi.
The interreligious ceremony will follow the prayer service. It will include speeches, the proclamation and delivery of the 2020 Appeal for Peace, the lighting of a peace candle, and a socially distanced sign of peace. A minute of silence will be observed to remember the victims of wars and of the coronavirus pandemic.

READ MORE:
NOW THE END BEGINS IS YOUR FRONT LINE DEFENSE AGAINST THE RISING TIDE OF DARKNESS IN THE LAST DAYS BEFORE THE RAPTURE OF THE CHURCH
————————————————
THE RIGHTEOUS HAVE REASON TO BE BOLD
 "The wicked flee when no man pursueth: but the righteous are bold as a lion."
– Proverbs 28:1
In most studies of Proverbs 28:1, USUALLY the first half of the proverb is focused on because it is memorable AND because so many KNOW of someone who is tormented by various fears which others scoff at: The wicked flee when no man pursueth…
But upon closer inspection, the second half of Proverbs 28:1 might prove to be just as memorable as the first half.
"…the righteous are bold as a lion."
Believers KNOW that God's Word is true.
SO, if God's Word says the righteous are bold as a lion, THEN the righteous ARE bold as a lion.
NOW, there may be readers who say to themselves, "Hey!  I know Mr. So-and-So and he's righteous and he's just scared of his own shadow!  What do you have to say to that?"
Only that God's Word is TRUE–all true, all the time. It certainly sounds like Mr. So-and-So runs away when no one is chasing him. IF Mr. So-and-So is a frightened man, then Mr. So-and-So is not righteous–REGARDLESS of what others may think; REGARDLESS of a person's outward appearances.
Simple.
AND, of course, the righteous have every right to be bold: they have God's protection and favor.
God: the Creator of ALL.
God: the ALL-POWERFUL.
God: the most explosive force in existence (whether one believes in Him or not).
"What shall we then say to these things? If God be for us, who can be against us?" – Romans 8:31
"The LORD is on my side; I will not fear: what can man do unto me?"
– Psalm 118:6
"So that we may boldly say, The Lord is my helper, and I will not fear what man shall do unto me." – Hebrews 13:6
If the wicked attempt to cast doubt on God's Word by afflicting the believer, believers KNOW this life is only the most momentary of times which make up what is called "eternity."
"For our light affliction, which is but for a moment, worketh for us a far more exceeding and eternal weight of glory" – 2 CORINTHIANS 4:17
"The righteous are bold as a lion."
…and they have good reason to be!
Lastly, end times believers–few though they may be–have no better models on the subject than the apostles of Jesus Christ almost 2000 years ago.
"And to him they agreed: and when they had called the apostles, and beaten them, they commanded that they should not speak in the name of Jesus, and let them go. And they departed from the presence of the council, rejoicing that they were counted worthy to suffer shame for his name. And daily in the temple, and in every house, they ceased not to teach and preach Jesus Christ." – Acts 5:40-42
DOES the reader automatically search his memory for examples where someone who he believes to be righteous is NOT 'bold as a lion'?
IT IS NOT YET TOO LATE

:

there is still time to change direction (repent), place your faith (hope) for the future entirely on Jesus Christ and enter the kingdom of heaven.
DOES the reader believe he is saved?
DOES THE READER BELIEVE HE IS NOT SAVED?
THE GOSPEL OF JESUS CHRIST
"Moreover, brethren, I declare unto you the gospel which I preached unto you, which also ye have received, and wherein ye stand; By which also ye are saved, if ye keep in memory what I preached unto you, unless ye have believed in vain. For I delivered unto you first of all that which I also received, how that Christ died for our sins according to the scriptures; And that he was buried, and that he rose again the third day according to the scriptures:
And that he was seen of Cephas, then of the twelve: After that, he was seen of above five hundred brethren at once; of whom the greater part remain unto this present, but some are fallen asleep. After that, he was seen of James; then of all the apostles. And last of all he was seen of me also, as of one born out of due time. " – 1 Corinthians 15:1-8
"For I am not ashamed of the gospel of Christ: for it is the power of God unto salvation to every one that believeth; to the Jew first, and also to the Greek."
– Romans 1:16
————————————————
JESUS CHRIST RETURN FOR HIS CHURCH IS "IMMINENT"
Matt. 7:27 And the rain descended, and the floods came, and the winds blew, and beat upon that house; and it fell: and great was the fall of it.
Matt. 24:38 For as in the days that were before the flood they were eating and drinking, marrying and giving in marriage, until the day that Noe entered into the ark,
Matt. 24:39 And knew not until the flood came, and took them all away; so shall also the coming of the Son of man be
——————————————–
DON'T WAIT FOR THE LAST MINUTE
We are currently in the "Birth Pangs" pending the coming "7 year TRIBULATION" period, where all the Nations on Earth will be subject to God's Wrath on an "UNGODLY" World. The Rapture of Jesus Christ Church is "TOTALLY" imminent; And what will follow after that will be massively more devastating that we are seeing right now (Read Revelation Ch 6 – 22) God is trying to get everyone's attention to the coming Judgments; He does not want "ANYONE" to perish, but all to come to repentance. He loves us, but will not stand idly by and watch the World, (His Creation) turn to sin and debauchery). We are currently living in a fallen "Satanic" World where "EVIL", is totally accepted, "and God and his Love for his Church": is being exponentially rejected. The time has come when God HAS TO intervene, and he is (The prophetic word listed in his Word the Bible is being fulfilled exponentially).
———————————————
THE NEW WORLD ORDER:
ONE WORLD GOVERNMENT – ONE WORLD ECONOMIC SYSTEM – ONE WORLD RELIGION
Dan. 9:27 And he shall confirm the covenant with many for one week: and in the midst of the week he shall cause the sacrifice and the oblation to cease, and for the overspreading of abominations he shall make it desolate, even until the consummation, and that determined shall be poured upon the desolate
Dan. 7:24 And the ten horns out of this kingdom are ten kings that shall arise: and another shall rise after them; and he shall be diverse from the first, and he shall subdue three kings
Rev. 17:12 And the ten horns which thou sawest are ten kings, which have received no kingdom as yet; but receive power as kings one hour with the beast