10 Signs of the Looming Seven-Year Tribulation

179K subscribers
10 Signs of the Looming Seven-Year Tribulation All the signs of the last days are converging at the same time. Bible Prophecy is happening right before our eyes and like birth pains, the predicted events are happening more frequently and more intently. Never, in the history throughout the world have so many forces, including economic, scientific, techno-logic, ecologic, cultural, geopolitical, moral, spiritual and religion, converged together to bring this world that's already teetering over the edge into the abyss, to a point of no return. Jesus said when you see all these signs happening, know that I am near, even at the door.
————————————————
Prophecy Update End Times News Headlines – 7/12/20

179K subscribers
Prophecy Update End Times News Headlines – 7/12/20 God's End Time Alarm Clock is Going Off It's Later Than You Think… Time is Short! A fast-paced highlight and review of the major news stories and headlines that relate to Bible Prophecy and the End Times… All the signs of the last days are converging at the same time. Bible Prophecy is happening right before our eyes and like birth pains, the predicted events are happening more frequently and more intently. Never, in the history throughout the world have so many forces, including economic, scientific, techno-logic, ecologic, cultural, geopolitical, moral, spiritual and religion, converged together to bring this world that's already teetering over the edge into the abyss, to a point of no return. Jesus said when you see all these signs happening, know that I am near, even at the door.
————————————————
United Against China| India Invites Australia To Navy Exercise & Join US-Japan In South China Sea
————————————————
Watchman Report: Covid Facts

179K subscribers
Watchman Report: Covid Facts Dr. Kelly Victory
————————————————
Watchman Report: Another Pandemic Shut Down ?

179K subscribers
Watchman Report: Another Pandemic Shut Down ? All the signs of the last days are converging at the same time. Bible Prophecy is happening right before our eyes and like birth pains, the predicted events are happening more frequently and more intently. Never, in the history throughout the world have so many forces, including economic, scientific, techno-logic, ecologic, cultural, geopolitical, moral, spiritual and religion, converged together to bring this world that's already teetering over the edge into the abyss, to a point of no return. Jesus said when you see all these signs happening, know that I am near, even at the door.
————————————————
BIBLE PROPHECY UPDATE – J.D.FARAG JULY 12th 2020
•

Started streaming 61 minutes ago

188K subscribers
Pastor JD clears up much of the confusion surrounding a yet future vaccine becoming the Mark of the Beast foretold of in the Book of Revelation.   Connect with Pastor J.D. Farag on Social Media to stay updated on his latest Bible Prophecy teachings and End Times-related news.
————————————————
LATEST NEWS CLIPS – ARTICLES (MONDAY 13th JULY 2020)
WE PREACH THE BLESSED HOPE FOR THE FUTURE IN JESUS CHRIST OUR SAVIOUR
1Cor. 12:3 Wherefore I give you to understand, that no man speaking by the Spirit of God calleth Jesus accursed: AND THAT NO MAN CAN SAY THAT JESUS IS THE LORD, BUT BY THE HOLY GHOST.
"Behold, I come like a thief! Blessed is he who stays awake and keeps his clothes with him, so that he may not go naked and be shamefully exposed."
"And you know what is restraining him now so that he may be revealed in his time. For the mystery of lawlessness is already at work. Only he who now restrains it will do so until he is out of the way."
REV. 14:12
Here Jesus was alluding to the fact that the Doctrine of Eternal Security WILL EXPIRE WITH THE RAPTURE
Luke 12:37 Blessed are those servants, whom the lord when he cometh shall find watching: verily I say unto you, that he shall gird himself, and make them to sit down to meat, and will come forth and serve them
SO WON'T YOU ACCEPT JESUS NOW AND BE REMOVED FROM THAT EVENT  (OF TRIBULATION) AND LIVE FOREVER WITH JESUS IN THE FAMILY OF GOD?
2 "(For he saith, I have heard thee in a time accepted, and in the day of salvation have I succoured thee: behold, now is the accepted time; behold, now is the day of salvation.)" (2nd Corinthians 2:6)
—————————————————
DAILY CHRISTIAN BIBLICAL QUESTIONS AND ANSWERS:
—————————————————
When Do We Go To Heaven?
https://gracethrufaith.com/ask-a-bible-teacher/when-do-we-go-to-heaven/
QUESTION:    For years as a Christian I have thought that if we believe in Christ we would go to heaven when we die. I have searched the Bible but cannot find any reference to this. In Revelation it talks of the dead being raised when Christ returns. My question is, do we go to heaven when we die or do we stay in limbo waiting for the return of Christ, which we know not when He will return.
ANSWER:    In two places Paul wrote that when we die our spirits immediately go to Heaven to be with Jesus. They are 2 Cor. 5:6-8, and Phil. 1:21-23. Our bodies are buried and soon decay into dust (Genesis 3:19).
If we die before the rapture our spirits will receive new bodies at the rapture. If we don't, then we get new bodies at the rapture without dying (1 Cor. 15:51-52). Those who are raised in Revelation 20:4 are not part of the Church, but are Tribulation martyrs who will come to faith after the rapture and be killed.
By the way, Limbo is a non-Biblical term used by some Catholics. It refers to the hypothetical destination of infants who die without being baptized. It's neither as good as heaven nor as bad as Hell.
Heaven Or Hell?
https://gracethrufaith.com/ask-a-bible-teacher/46458/
QUESTION:    A recent question about the IDF soldiers consigned to hell makes me ask: Where in scripture is is it established that dying without knowing Christ assigns a soul to hell?
ANSWER:    It's generally agreed among Biblical scholars that there are only two destinations for mankind after death. Most call one Heaven and the other one Hell. Of the two, heaven is where God our Father is.
In John 14:9 Jesus said, "No one comes to the Father but through Me."
That means only by accepting the Lord's death on the cross as payment for our sins can we have eternal life with the Father. People who fail to do that have consigned themselves to Hell.
Whether you believe that Hell is a temporary place where unbelievers go to pay for their sins before being destroyed, or a permanent place of torment, if we don't go to heaven we go to hell.
Heaven And Hell
QUESTION:    You have said many times that you believe that God tortures unbelievers for all eternity in hell. So, please explain what the "Second Death" is as mentioned in the following Scriptures: Rev. 2:11; Rev. 20:6; Rev. 20:14 and Rev. 21:8. Also, God promises believers "Eternal Life" for our faith, so, if He tortures unbelievers for all eternity, doesn't that make Him a Liar? According to your view unbelievers would also have eternal life, albeit a terrible one.
ANSWER:    The second death is introduced in Rev. 2:11, repeated in Rev. 20:6 and explained in Rev. 20:14 as being a reference to the lake of fire, where people whose names are not written in the book of life will be thrown. In Rev. 21:8 it's called the fiery lake of burning sulfur, which makes it the same place where the anti-Christ, the false prophet and Satan will be tormented for ever and ever (Rev. 20:10). This tells us people don't die there but suffer eternal torment. Therefore the second death is eternal torment.
Jesus also made mention of this in Matt. 25:41 when He said the unbelievers from the sheep and goat judgment will be sent into the eternal fire prepared for the devil and his angels. They will go there to suffer eternal torment while the believers will enjoy eternal life. (Matt. 25:46)
From a study of these and other references it's clear that everyone ever conceived will live eternally. The question is how we will spend it. In Matthew 25:46 Jesus answered that question. Believers go to be with God for eternal blessing. Unbelievers go into the lake of fire for eternal torment.
Believers are born twice and die once. The first birth and first death are physical. The second birth is spiritual and brings eternal blessing. Unbelievers are born once and die twice. The first birth and first death are physical. The second death is spiritual and brings eternal torment.
Hades And Hell
https://gracethrufaith.com/ask-a-bible-teacher/hades-and-hell/
QUESTION:    I really enjoy your website and thank you for your teachings. I was listening to a well known prophecy teacher on television. He said that there is no one in hell right now, that those who have gone on are instead in Hades until after the tribulation period then those people will be sent to hell at that time. Could this be correct? God bless you richly in all things.
ANSWER:    First, let's clarify that hades is a Greek word that's translated "hell" in English. So the two refer to the same place. Before the cross, everyone who died went to Hades. Once there they went to one of two places. One was a place of comfort they called Paradise or Abraham's bosom. It was where those who died in faith of a coming Redeemer went. The other is a place of torment, where unbelievers went to await their final judgement. This is all described in Luke 16:19-31, the Story of the Rich man and Lazarus. Jesus promised one of the men being crucified with Him that they'd go to Paradise together that day (Luke 23:43).
After Jesus rose again He ascended into Heaven and took those from Paradise with Him. From then on every believer who dies goes straight to Heaven to be with Jesus, but unbelievers still go to Hades, to the place of torment.
In Rev. 20:11-15 we see the Great White Throne judgement where unbelievers will be resurrected to face their judgement and final disposition. This will happen at the end of the Millennium. Verse 13 says that Hades will give up its dead, meaning that unbelievers from all ages who've been waiting there will finally be sent to their eternal punishment in the Lake of Fire.
More On Hades And Paradise
https://gracethrufaith.com/ask-a-bible-teacher/more-on-hades-and-paradise/
QUESTION:    Thank you so much for your wonderful teachings, and sharing your knowledge of biblical prophecy. My question is: If after the crucifixion Jesus descended into hell for 3 days, how is it He told one of the men being crucified with Him they'd be together in Paradise before the day was over?
ANSWER:    In Old Testament times, the spirits of those who died went to a place they called "the abode of the dead." It consisted of two compartments; a place of comfort for believers and a place of torment for unbelievers. The place of comfort was sometimes called Abraham's Bosom because it was thought that Abraham met them there to await the resurrection (Luke 16:19-31). The abode of the dead was called Hades in Greek and is often translated Hell in English.
The Greek word translated paradise appears only 3 times in the New Testament and was another name for Abraham's Bosom. This is where Jesus and the man who died next to Him went (Luke 23:43). Jesus mentioned going into the belly of the Earth for 3 days and three nights after His death (Matt. 12:40) indicating the location of paradise.
Old Testament sacrifices were not sufficient to cleanse mankind of his sins. They could only set them aside until the Lord's perfect "once for all time" sacrifice was complete (Hebr. 10:11-14). It was His death that opened the gates of Heaven. After the resurrection Jesus took the faithful dead with Him to Heaven . Some assert that He took paradise itself because the place Paul visited (2 Cor. 12:4) is sometimes called the 3rd Heaven (indicating the Throne of God) but the Greek word there is the one translated paradise.
Where Is Hell?
https://gracethrufaith.com/ask-a-bible-teacher/where-is-hell/
QUESTION:    Are there any scriptures that prove that Hell is in the heart of the earth?
ANSWER:    The word from which we get "Hell" is Hades in Greek and Sheol in Hebrew. It's the place where all dead people went before the cross because until the Lord's blood was shed no one could get into Heaven. Many Christians confuse this place with the place of eternal torment to which unbelievers will be sent.
In Matt 12:40 Jesus talked about spending 3 days and 3 nights in the heart of the Earth. This is where we get the idea of its location. Since the cross, no believer has gone there, but upon death goes directly to heaven. And the unbelievers in hell will be brought back to life for their judgement at the end of the Millennium. At that time they'll be sent to their final destiny and the place in the heart of the Earth will cease to exist. The place of eternal judgment is called the Lake of Fire in some places and the Outer Darkness in others
—————————————————-
NEWS CLIPS/ARTICLES OBTAINED FROM MANY SOURCES – INCLUDING

Tracking bible prophecy.org
Rapture Ready News
Prophecyupdate.Com
Main News Channels
End Times Headlines
Prophecyupdateblogspot.com
Stevequayle.com
Gracethrufaith.com
Nowtheendbegins.com
Other Christian Sites
(CLICK ON) LATEST DAILY NEWS CLIPS:
ISRAEL NEWS:
I AM GOING TO MAKE JERUSALEM A CUP THAT SENDS ALL THE SURROUNDING PEOPLES REELING … Zech. 12:2
God is in control, and He told the nations the consequences of dividing the Promised Land and declaring peace and safety on their own terms (Joel 3:1-2; I Thess. 5:3)
GENERAL WORLD NEWS:
WORLD FINANCE:
Rev. 6:6 And I heard a voice in the midst of the four beasts say, A measure of wheat for a penny, and three measures of barley for a penny; and see thou hurt not the oil and the wine
MASSIVE EARTH CHANGES/EARTHQUAKES/VOLCANOES ETC:
2Chr. 7:13 If I shut up heaven that there be no rain, or if I command the locusts to devour the land, or if I send pestilence among my people;
2Chr. 7:14 If my people, which are called by my name, shall humble themselves, and pray, and seek my face, and turn from their wicked ways; then will I hear from heaven, and will forgive their sin, and will heal their land
CHRISTIAN AND RELIGIOUS WORLD NEWS:
Matt. 24:9 Then shall they deliver you up to be afflicted, and shall kill you: and ye shall be hated of all nations for my name's sake.
Matt. 24:10 And then shall many be offended, and shall betray one another, and shall hate one another
EXTRA WORLD – ALTERNATIVE NEWS:
Please keep in mind that this collection of News Articles is mainly concerning America, but also take note that what happens in America will also "Dramatically" affect Australia and the rest of the World "Massively".
—————————————————-
WORLD – PROPHETIC NEWS ARTICLES PRESENTATION (MONDAY 13th JULY 2020)
MIDDLE EAST AND WORLD WAR LOOMING THE BUILD UP TO PSALM 83  – ISAIAH 17 AND GOG OF MAGOG WARS EZEKIEL 37-38:
THE WHOLE WORLD IS UNSTABLE FINANCIALLY, POLITICALLY, PHYSICALLY, MORALLY, GODLY: – AND BECOMING MORE SO DAILY. (WE ARE IN THE BEGINNING OF SORROWS (MATT 24:8)
THE BIBLE STATES THAT IT WILL ONLY GET WORSE BEFORE THE START OF THE TRIBULATION OF MANKIND – (REVELATION 6)
But before that we have to go through the Birth Pangs, leading up to the Tribulation of Mankind; and I feel that the beginning of Matthew 24 explains that time very well. We are currently in the Birth Pangs (Even though Matthew 24: is directed at the Jewish Nation, it still reflects Biblical Prophecy for the whole World at this time):
Matt. 24:6 And ye shall hear of WARS AND RUMOURS OF WARS: see that ye be not troubled: for all these things must come to pass, but the end is not yet.
Matt. 24:7 FOR NATION SHALL RISE AGAINST NATION, AND KINGDOM AGAINST KINGDOM: and there shall be famines, and pestilences, and earthquakes, in divers places.
—————————————————-
GENERAL PROPHETIC NEWS SECTION:
—————————————————–
https://prophecyupdate.blogspot.com/ – Jamie Seidel
US aircraft carriers are practising war in the South China Sea. China's navy is doing the same. What could possibly go wrong?
The threats are flying thick and fast in the South China Sea.
Beijing's state-controlled Global Times news service declared: "Any US aircraft carrier movement in the region is at the pleasure of the PLA (People's Liberation Army)."
The US Navy's chief of information retorted: "And yet, there they are. Two @USNavy aircraft carriers operating in the international waters of the South China Sea."
Beijing insists the waterway bounded by Vietnam, Malaysia, Indonesia and Taiwan is its sovereign territory. The UN disagrees. Washington demands that existing freedom of navigation rights through the strategically important sea remain unchanged.
Beijing has built up a chain of artificial island fortresses in the Paracel and Spratly Islands. It's been holding regular large-scale naval exercises there, the latest kicking off last week.
Washington has just sent a battle group centered on two enormous nuclear-powered aircraft carriers into the same waters. They're also engaged in war-games. And satellite photos reveal that it too has begun to expand and strengthen a Pacific island base.
It's just a pinprick on a map – a coral atoll roughly halfway between Hawaii and Japan.
Together with Guam, these islands form a chain of air and naval bases between the United States and Asia.
Wake Island was the scene of fierce fighting between the US and Japan in World War II. It represented a strategic outpost. A rest, refuel and repair post in the middle of a vast ocean.
Its importance has been revived as North Korea and China push tensions in Southeast Asia towards breaking point.
Hawaiian news service KITV4 last year reported a US military source as confirming "a lot of changes happening on that small atoll". The US Air Force was "pouring a lot of investment into the infrastructure and the contracted support to that location," including operations and accommodation facilities.
————————————————-
https://prophecyupdate.blogspot.com/ – Laura Widener
The U.S. is planning an official announcement on its South China Sea position next week, two anonymous officials told Bloomberg on Friday.
Tensions between the U.S. and China have been intensifying in the South China Sea recently as China is increasing its aggressive behaviour and the U.S. is increasing its freedom of navigation patrols in the region.
Last week, the Chinese People's Liberation Army (PLA) Navy held a naval exercise near the contested Paracel Islands, which are claimed by China, Vietnam and Taiwan. The U.S. Department of Defense condemned the exercise as "unlawful."
"The military exercises are the latest in a long string of PRC actions to assert unlawful maritime claims and disadvantage its Southeast Asian neighbours in the South China Sea," the DOD said in a statement, adding that the exercises violate the 2002 Declaration on the Conduct of Parties in the South China Sea.
"Conducting military exercises over disputed territory in the South China Sea is counterproductive to efforts at easing tensions and maintaining stability. The PRC's actions will further destabilize the situation in the South China Sea," the DOD noted.
Also last week, the U.S. deployed two aircraft carrier groups to conduct its own exercise in the region. USS Nimitz and USS Ronald Reagan conducted tactical air defence exercises in its freedom of navigation mission. The warships remained in international territory and conducted their operations in accordance with international law, but China still lashed out.
"We hope the US will examine itself and stop its provocative military acts in the South China Sea, stop smearing and blaming the Chinese side for no reason, stop trying to drive a wedge between countries in the region, and stop creating this tense situation," a spokesperson said on the Chinese defence ministry's website.
China has been continuing its militarisation of artificial islands in the disputed South China Sea with the construction of military bases and other industrial facilities in the region.
————————————————-
https://prophecyupdate.blogspot.com/ –  Anna Ahronheim
The launch of Israel's latest spy satellite, the Ofek 16, into the deep unknown on Monday morning marked a significant military success for the Jewish state, a country deep in crisis – both politically and socioeconomically.
Taking off from Palmahim air base in the center of the country using a Shavit launcher – which according to foreign reports is used to launch Jericho ballistic missiles – the Ofek 16 successfully made it into orbit and is expected to send back its first high-resolution pictures by next week.
The successful launch comes at a time when Israel is still reeling from the coronavirus, deep into a second wave of the deadly virus with more than a 1,000 new confirmed cases a day and close to 350 deaths leading the country to once again impose restrictions and lockdowns in certain communities.
The launch also comes at a time where tensions between Israel and Iran are heading spaceward, a number of mysterious explosions have targeted Tehran's missile and nuclear project, and Iran has been accused of targeting Israel's water supply in a cyberattack, as well as planning various terrorist attacks targeting Jewish and Israeli targets across the world.
But the economic crisis stemming from the impact of the novel virus has led to a significant rise in unemployment, and Israel's defense sector is not immune. Israel Aerospace Industries, the prime contractor for the satellite, is set to lay off around 900 workers. Though the layoffs will be primarily in the company's aviation department, the satellite industry is concerned.
Like the Israel Air Force, the satellite industry is a key component of the Jewish state's strategic military capabilities. They are the real "eye in the sky," keeping a close watch on Israel's enemies 24/7 from afar.
And that is why "the project was marked as a priority," IAI Space Division general manager Shlomi Sudri and other officials said.
————————————————-
UPDATE: DAMAGE TO IRAN'S NATANZ FACILITY MAY BE IRREPARABLE
https://prophecyupdate.blogspot.com/ – DEBKA
Iran is caught in a dilemma between hiding the true scale of damage caused to its nuclear program by the Natanz explosion and fire and the urge to punish the culprit.  On July 10, Foreign Ministry spokesman Abbas Mousavi warned of "consequences" to foreign elements proved to be involved. He also hedged it round by saying it was "too early" to judge "the main cause and reason for the blast.". He criticized media reports attributing the explosion to Israel for "portraying Israel as powerful."
Tehran knows perfectly well the exact cause and reason for the Natanz blast on July 2 (which occurred less than a week after an explosion at a secret underground tunnel system and missile production site east of Tehran.) 
They may not admit this, but they know that the damage to the Iran Centrifuge Assembly Center (ICAC) at the Natanz enrichment center was "extensive, severe and possibly irreparable," according to analysts David Albright, Sarah Burkhard, and Frank Pabian of the Institute for Science & International Security.
The ICAC, inaugurated in 2018, was critical to the mass production of advanced centrifuges, in particular the assembly of rotor assemblies and its key component, the rapidly spinning part. An annex to the building was intended to assemble electrical components, including motors.
Enriched uranium is essentially used for both civil nuclear power generation and military nuclear weapons. Iran's new advanced uranium centrifuges at Natanz were intended to accelerate its ability to produce enough enriched uranium to make a bomb in the short term.
Satellite imagery further shows that the damage appears to have been caused by a large single point detonation, possibly creating a crater that is centered at the northwest corner of the ICAC. That explosion, evidently causing or coinciding with a fire, may well have involved an explosives device.
The true extent of the damage was publicly withheld by Iran.  It was not until commercial satellite imagery became available that the true nature of the damage could be observed. It is clear from the imagery of Airbus/CNES and Planet Labs that a major explosion took place, destroying nearly three quarters of the main centrifuge assembly hall, generating a fire that blackened a major portion of the building, the blackening visible where the roof had been blown away by the explosion. 
Although we had originally concluded, based on the ground imagery, that the explosion and fire had most likely occurred in the northeast corner of the building in an area of the building that likely contained auxiliary diesel generators, it is now clear from the overhead satellite imagery that the explosion was actually centered at the northwest corner. 
Unlike the northeast corner, which was blackened by fire and exhibited signs of some structural damage, the northwest corner of the ICAC building, including a large portion of a brick-walled annex, was completely obliterated. Moreover, a debris field of building materials (primarily roofing panels) is also distributed in a roughly radial pattern, extending to a radius of over half a football field, from that same point. What we perceive might be a crater, roughly 10 meters in diameter, that is visible in the center of that circular pattern. What appears to be some gray concrete throw-out material is also visible in the area where the corner of the building had been. That center-point of the possible crater is located just outside the building, which would be accessible by vehicle, suggesting that a vehicle-borne explosives device cannot be ruled out at this time. 
Although the explosion and fire at the Iran Centrifuge Assembly Center does not eliminate Iran's ability to deploy advanced centrifuges, such as the IR-2m's, its destruction must be viewed as a major setback to Iran's ability to deploy advanced centrifuges on a mass scale for years to come. Some estimates say that the Islamic Republic nuclear weapons program has suffered a delay of up to two years.
————————————————-
https://prophecyupdate.blogspot.com/ – Chris Schang
CNN is known as the being the "Champions of Fake News" according to Dallas, Texas First Baptist Pastor Robert Jeffress who was responding to CNN's Don Lemon who made the statement "Jesus Christ, if that's who you believe in, Jesus Christ, admittedly was not perfect when he was here on this earth," Lemon told his colleague Chris Cuomo during "CNN Tonight with Don Lemon" on Monday. "So why are we deifying the founders of this country, many of whom owned slaves?"
Don Lemon was trying to justify the activities of BLM protesters who have been tearing down statues across the country in Democratic held cities. Don Lemon is the "progressive" networks number one political agitator at CNN. Don Lemon has been a lightning rod for his comments over the years as well as his activities. CNN is clearly a liberal and progressive Leftist "fake news" network that tries to pass as legitimate news and has previously aired anti-religious views against America. There is no low that CNN won't stoop to in order to try to attract viewership and ratings.
The Fox News website is reporting the following article regarding Lemon's blasphemous comments on TV:
CNN anchor Don Lemon made the claim that Jesus Christ was "not perfect," which Pastor Robert Jeffress said "makes him and his network the uncontested champions of Fake News."
"Jesus Christ, if that's who you believe in, Jesus Christ, admittedly was not perfect when he was here on this earth," Lemon told his colleague Chris Cuomo during "CNN Tonight with Don Lemon" on Monday. "So why are we deifying the founders of this country, many of whom owned slaves?" The clip was widely shared on social media.
"Don Lemon's comments are, first of all, heretical," Jeffress, the pastor of 14,000-member First Baptist Church of Dallas, Texas, told Fox News, "and it contradicts the most basic tenet of the Christian faith and demonstrates how tone-deaf the left is to faith issues."
"Our founding fathers, like all of us, were imperfect human beings," Jeffress added, "but Jesus Christ was different than any other man that lived, and as the founder of our faith, he had to be perfect."
MRCTV says, "this isn't the first time that CNN has aired anti-religious rhetoric," pointing to what Cuomo told his viewers at the end of last week.
"If you believe in one another and if you do the right thing for yourself and your community, things will get better in this country. You don't need help from above," he said at the conclusion of Friday's show. "It's within us."
Last month, far-left activist Shaun King called for all images depicting Jesus as a "White European" to be torn down because they're a form of "White supremacy" and "racist propaganda."
————————————————-
BILL GATES 'GLOBAL HEALTH EMPIRE' AND 'ULTIMATE SOLUTION' TO CV
https://prophecyupdate.blogspot.com/ –  By Jeremy Loffredo and Michele Greenstein
President Donald Trump's announcement this July of a U.S. withdrawal from the World Health Organization (WHO) set into motion a process that will have a dramatic impact on the future of global public health policy – and on the fortunes of one of the world's richest people.
The US abandonment of the WHO means that the organization's second-largest financial contributor, the Bill & Melinda Gates Foundation, is soon to become its top donor, giving the non-governmental international empire unparalleled influence over one the world's most important multilateral organizations.
Bill Gates has achieved a hero-like status during the pandemic. The Washington Post has called him a "champion of science-backed solutions," while the New York Times recently hailed him as "the most interesting man in the world." Gates is also the star of a hit Netflix docu-series, "Pandemic: How to Prevent an Outbreak," which was released just weeks before coronavirus hit the U.S., and was produced by a New York Times correspondent, Sheri Fink, who previously worked at three Gates-funded organizations (Pro Publica, the New America Foundation, and the International Medical Corps). 
The tidal wave of mainstream media praise for Gates during the Covid-19 era has meant that scrutiny of the billionaire and his machinations is increasingly prevalent on the far–right of the political spectrum, where it can be dismissed by progressives as the conspiratorial ravings of Trumpists and Q-Anon quacks. 
But beyond the public relations bonanza about Gates lies a disturbing history that should raise concerns about whether his foundation's plans for resolving the pandemic will benefit the global public as much as it expands and entrenches its power over international institutions. 
The Gates Foundation has already effectively privatized the international body charged with creating health policy, transforming it into a vehicle for corporate dominance. It has facilitated the dumping of toxic products onto the people of the Global South, and even used the world's poor as guinea pigs for drug experiments. 
The Gates Foundation's influence over public health policy is practically contingent on ensuring that safety regulations and other government functions are weak enough to be circumvented. It therefore operates against the independence of nation states and as a vehicle for Western capital.
"Because of the Gates Foundation, I have watched government after government fall in its sovereignty," Dr. Vandana Shiva, a scholar and founder of the India-based Research Foundation for Science, Technology and Ecology, told The Grayzone.
The Bill & Melinda Gates Foundation is the largest private foundation on Earth, reporting over $51 billion in assets at the end of 2019. Bill Gates says his foundation spends a majority of its resources "reducing deaths from infectious diseases," and through this philanthropy, he seems to have bought a name for himself as an infectious disease expert.
Corporate media networks rolled out the red carpet for Gates as he advised the world on how to handle the Covid-19 outbreak. In just the month of April, while the virus was severely impacting the U.S., he was hosted by CNN, CNBC, Fox, PBS, BBC, CBS, MSNBC, The Daily Show and The Ellen Show. On the BBC, Gates described himself as a "health expert," despite his lack of a college degree in medicine or any other field.
The billionaire's media appearances are shot through with a single, undeniable theme: If global leaders listened to Gates, the world would be better equipped to fight the pandemic. As the fashion magazine Vogue asked, "Why Isn't Bill Gates Running the Coronavirus Task Force?"
So what does a Gates-led COVID response look like?
According to Bill Gates, creating and distributing a Covid-19 vaccine to everyone on Earth is "the ultimate solution" to the outbreak. Gates Foundation CEO Mark Suzman echoed these sentiments, proclaiming that "a successful vaccine has to be made available for 7 billion people." 
On CNN in April, the wife of Bill Gates the co-director of his foundation, Melinda Gates, lamented that she was "kept up at night" worrying about vulnerable populations in Africa and how unprepared they were for this virus. In June, she told Time Magazine that, in the U.S., black people should get the vaccine first.
Bringing a life-saving vaccine to vulnerable black populations in Africa and the U.S., and then to everyone around the world, seems noble, and Bill Gates is certainly putting his money where his mouth is. In March, he stepped down from his position on the board of directors at Microsoft and is apparently "now spending the predominant amount of his time on the pandemic."
The Gates Foundation, the "biggest funder of vaccines in the world," has already directly donated more than $300 million toward the global response to the coronavirus. This includes backing vaccine trials by companies like Inovio Pharmaceuticals, AstraZeneca, and Moderna Inc., all of which are being described as frontrunners in the race to develop a Covid-19 vaccine.
The foundation also co-founded and funds the Coalition for Epidemic Preparedness (CEPI), which is investing up to $480 million in "a wide range of vaccine candidates and platform technologies."
Even so, there might be cause for skepticism when examining the reality of a Gates-led global vaccination effort.
To sociologist Allison Katz, who worked for 18 years in the WHO headquarters, the WHO "has become a victim of neoliberal globalization." Katz wrote an open letter to then-WHO DirectorGeneral Margaret Chan in 2007, criticizing public bodies that "go begging to the private sector [and] to the foundations of celebrity 'philanthropists' with diverse agendas, from industry."
To be sure, the WHO's close financial relationship with a private organization is only a problem to the extent that it relies on quid pro quo donations. And that seems to be exactly what is taking place.
Because most of both the Gates Foundation's contributions to the WHO are earmarked, the WHO doesn't decide how these funds are spent – the foundation does. For example, the WHO program that receives the most money is its polio eradication program, because the Gates Foundation earmarks most of its contributions for polio.
Additionally, the sheer magnitude of the foundation's financial contributions have made Bill Gates an unofficial  – albeit unelected – leader at the organization. That's why the World Health Assembly that sets the WHO agenda adopted a "Global Vaccine Plan" in 2012 that was co-authored by none other than the Gates Foundation. 
According to Dr. David Legge, scholar emeritus at the School of Public Health at La Trobe University in Melbourne, Gates' financial "donations" are actually a mechanism for agenda setting. Legge told The Grayzone that "his massive contributions totally distort the kind of budget priorities that the World Health Assembly would wish to see."
According to Foreign Affairs, "few policy initiatives or normative standards set by the WHO are announced before they have been casually, unofficially vetted by Gates Foundation staff." Or, as other sources told Politico in 2017, "Gates' priorities have become the WHO's."
In an interview with Global Health Watch, one senior health policy officer from a large NGO put it this way: "The people at WHO seem to have gone crazy. It's 'yes sir', 'yes sir', to Gates on everything."
In 2007, the chief of the WHO malaria program, Dr. Arata Kochi, warned of the Gates Foundation's financial dominance, arguing that its money could have "far reaching, largely unintended consequences."
Seven years later, the organisation's then-Director General Margaret Chan noted that because the WHO's budget is highly earmarked, it is "driven by what [she calls] donor interests."
When Tedros Adhanom Ghebreyesus became WHO Director General in 2017, Gates' influence came under fire again.
Tedros was previously on the board of two organisations Gates founded, provided seed money for, and continues to fund to this day: GAVI and the Global Fund, where Tedros was chair of the board.
Today, Tedros, the first WHO director general who is not a medical doctor, can be found tweeting praise for Bill Gates' op-eds.
————————————————-
JOB LOSSES, BANKRUPTCIES AND STORE CLOSINGS ARE ALL AT APOCALYPTIC LEVELS AS THE U.S. ECONOMIC COLLAPSE ROLLS ON
https://endtimeheadlines.org/2020/07/job-losses-bankruptcies-and-store-closings-are-all-at-apocalyptic-levels-as-the-u-s-economic-collapse-rolls-on/ – Jul 12, 2020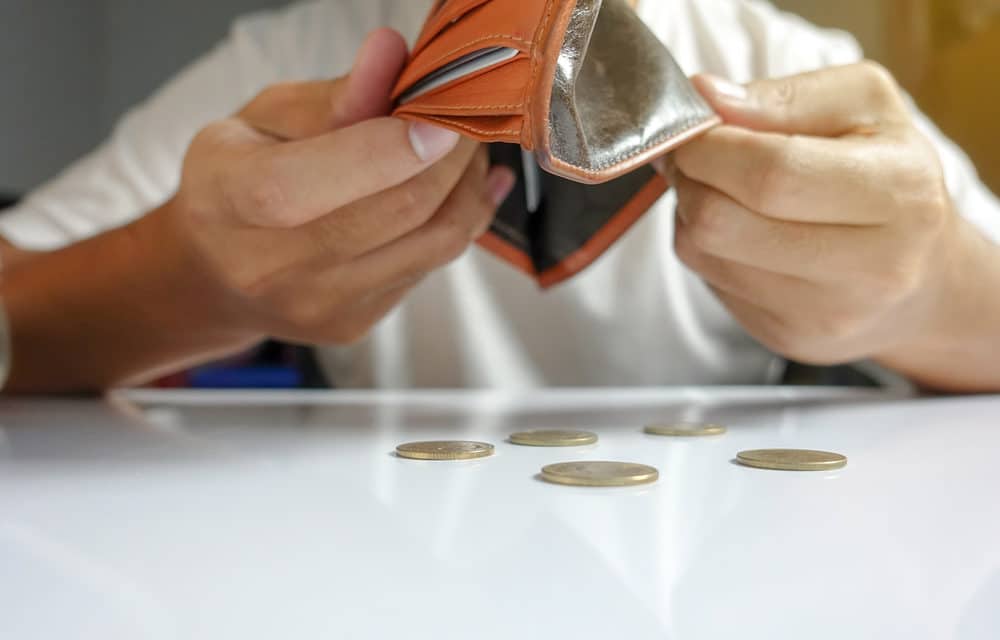 (OPINION) Michael Snyder – The last four months have been an unending nightmare for the U.S. economy. Businesses are shutting down at a pace that we have never seen before in American history, the "retail apocalypse" has reached an entirely new level that none of the experts were anticipating prior to this pandemic, and we are in the midst of the greatest spike in unemployment that the United States has ever experienced.
On Thursday, we learned that another 1.3 million Americans filed new claims for unemployment benefits last week, and that number has now been above one million for 16 consecutive weeks. Things were supposed to be "getting back to normal" by now, buy that hasn't happened. Instead, we continue to see a tsunami of job losses that is absolutely unprecedented in American history.
When we look back at the old peaks for unemployment claims, they almost seem laughable compared to what we are experiencing now… The highest prior weekly total for new unemployment claims was 695,000, in October 1982, according to Labor Department data. During the Great Recession, the country's last downturn, weekly claims peaked at 665,000, in March 2009.
For those that aren't old enough to remember, the recession of the early 1980s and the recession of 2008 and 2009 were both really, really painful. But of course, they weren't anything like this. Sometimes it is hard to believe that the numbers have gotten so bad.  According to Wolf Richter, the number of continuing claims that were filed last week under all state and federal unemployment programs is the highest that we have ever seen…

READ MORE

:
————————————————-
A NEVER-BEFORE-SEEN BACTERIA HAS KILLED OVER 60,000 FISH IN CALIFORNIA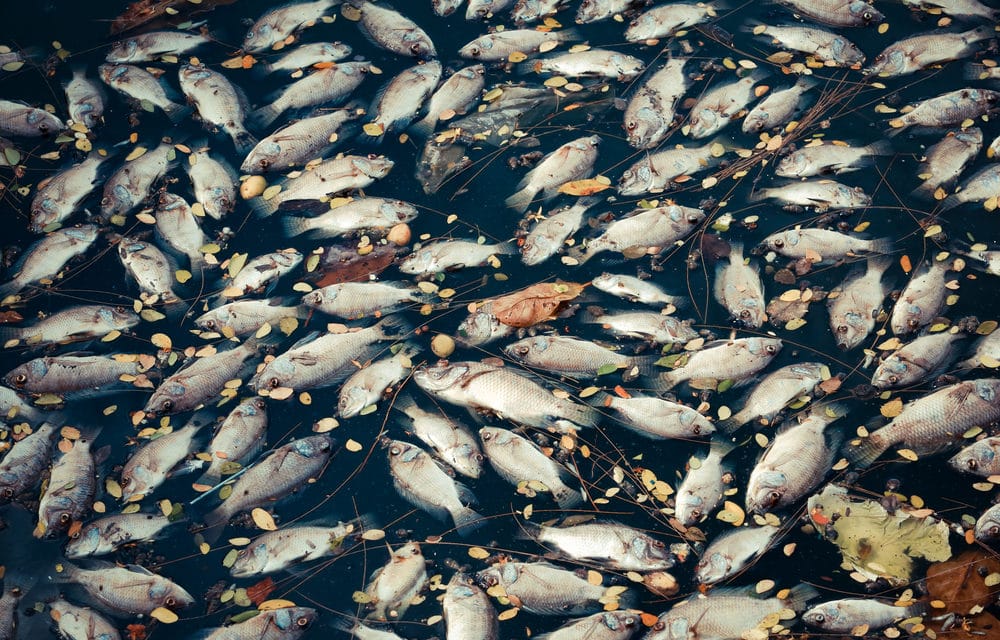 (ETH) – California is experiencing a "never-before-seen" bacteria that has killed over sixty thousand fish. The bacteria reportedly causes Bulging eyes, erratic swimming, darkened skin, and a swollen abdomen according to a report from the SF Gate.
The bacteria has been officially identified as 'Lactococcus garvieae," which has never been found in the state of California until this April. The deadly bacteria has been responsible for a mass outbreak of killing over 60,000 fish at the Mojave River Hatchery in San Bernardino County.
According to the report, nearly 3 million rainbow trout and other species have been temporarily quarantined as scientists try to understand the novel pathogen that has resisted treatments to cure it. As of the time of this report,
Fish pathologists are not aware of the origin of the bacteria and where it came from in the first place. "Honestly, we're learning new things about this every single day," Jay Rowan, an environmental program manager for the California Department of Fish and Wildlife, TOLD THE DAILY PRESS.
Rev. 8:9 And the third part of the creatures which were in the sea, and had life, died; and the third part of the ships were destroyed.
Rev. 16:3 And the second angel poured out his vial upon the sea; and it became as the blood of a dead man: and every living soul died in the sea.
WE ARE CLOSE TO THE TRIBULATION AND GOD'S JUDGEMENT
————————————————-
WHO WERE THE NEPHILIM IN THE BIBLE? WERE THEY FALLEN ANGELS?
https://endtimeheadlines.org/2020/07/who-were-the-nephilim-in-the-bible-were-they-fallen-angels/ – Jul 12, 2020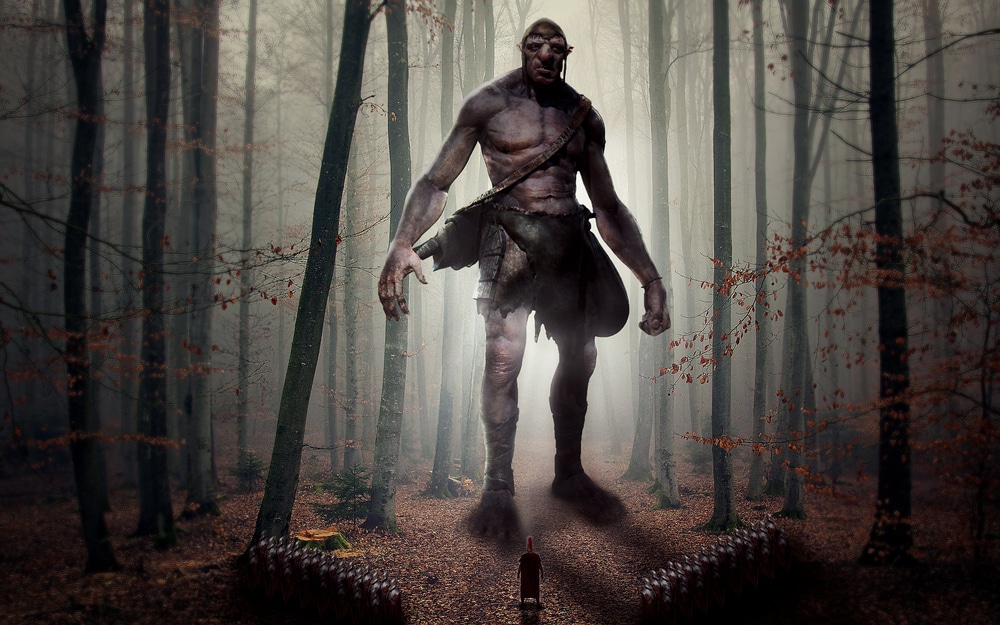 (OPINION) ETH – The Bible mentions what many believe is a race of giants in the Book of Genesis that many say were a race of fallen angels that were hybrids of half-human and half-angles. Express, recently did a piece on this in where they talked about before the Great Deluge or "Flood of Noah", the Book of Genesis describes these race of giants as "Nephilim" as the offspring of the "sons of God" and the "daughters of men".
Some Biblical scholars interpret this as them being the descendants of fallen angels who had sexual relations with women in which produced this offspring in the earth. The word Nephilim is many times interpreted as giants and is said to have inhabited the lands of Canaan.
"When people began to multiply on the face of the ground, and daughters were born to them, the sons of God saw that they were fair, and they took wives for themselves of all that they chose. "Then the Lord said, 'My spirit shall not abide in mortals forever, for they are flesh; their days shall be one hundred twenty years.' "Nephilim were on the earth in those days – and also afterward – when the sons of God went into the daughters of humans, who bore children to them. "These were the heroes that were of old, warriors of renown." – Genesis 6:1-4
However, one expert in Middle Eastern language recently told Express that there is no evidence in the Bible to support these interpretations. Professor Tom Meyer at Shasta Bible College and Graduate School in California, US, stated that: "Genesis chapter six is one of the few passages in the Bible that describes what the world was like before the flood of Noah. "Of the different groups of people mentioned in the pre-flood world, none are as misunderstood as the Sons of God and the Nephilim or Giants.
"Contrary to popular belief 'the sons of God' were probably not evil, fallen angels who possessed the bodies of men and had an unnatural union with 'the daughters of men' resulting in a line of half-breed creatures called the Giants or Nephilim. "There is no evidence whatsoever in the book of Genesis – or any other book of the Bible for that matter – that evil angels possessed the bodies of men and had intercourse with women to sire a line of hybrids."
It is interesting to also note that Professor Meyer also says there is no mention in the Bible of the serpent in the Garden of Eden being Satan which is contrary to most Bible scholars.  However, the Bible does mention angels who violated "their limits of authority". One such case for this in the Book of Jude, that mentions these fallen angels that are restrained with eternal chains until the day of judgment. Professor Meyer believes "the sons of Gods" may have been the leaders of the Sethite family who were direct descendants of Adam.
Meyer goes on to say "These men were the heads of tribes, clans, and families who married outside the line of promise 'the seed of the woman'; they preferred to marry godless females, 'the daughters of men' from the line of wicked Cain – also direct descendants of Adam – known as the 'the seed of the serpent'. "Much later in Israelite history but along the same lines, in the book of Psalms, the political and judiciary leaders of Israel are also called 'gods' and 'children of the Most High' because of their divine appointment as the representatives of God to judge Israel.
"As a child bears their parents' image and likeness, so these politicians or 'gods' were to reflect God's holy likeness when administering justice and righteousness. "The Giants – Nephilim – are also commonly misidentified. To begin with, the etymology of the Hebrew word Nephilim is uncertain." It is interesting to note that the 19th-century biblical scholar James Strong, placed the Hebrew word for Nephilim as a word meaning "excellent or noble", but not giant.
Professor Meyer said: "They were strong rulers, people of great influence – like the famous King Nimrod – not people of great stature – like Goliath. "Additionally, the Nephilim were likely the progeny of the mixed marriages between the sons of God and the daughters of men. "It was during the ungodly time of the Sons of God and the ruling Nephilim that Noah ministered as a preacher and that his family prepared the ark for the end of the world as they knew it."
————————————————-
CHRISTIANS SHOW THE TERRIBLE TORTURES CAUSED BY CHINESE OFFICIALS BECAUSE OF THEIR FAITH
https://www.bibliatodo.com/En/christian-news/christians-show-the-terrible-tortures-caused-by-chinese-officials-because-of-their-faith/
Because of their faith in Christ, members of the Church of Almighty God were arrested and terribly tortured.
Christians show the terrible tortures caused by Chinese officials because of their faith
The Asian news portal Bitter Winter, which specializes in religious freedom and human rights, reported on the experiences of two Christians who were tortured and mistreated because of their faith.
These believers belong to the Church of God Almighty (CAG), the most persecuted religious movement in China.
Christians noted the constant use of excessive force to make them renounce their faith or divulge information about church members.
Coming from the eastern province of Anhui, these courageous believers share their painful experience of being imprisoned by the Chinese communist regime.
Li Yi, a tortured Christian
Li Yi, 56 (whose name has been changed due to security measures), was arrested twice for sharing the avangelium.
She points out that her form of torture in prison was a way of forcing her to reveal information.
"Three policemen pressed my face against the floor, while a fourth violently beat my back and legs with a 50 cm long stick, thick as a roll," the woman recalled.
Li Yi shows the part of her head without hair because of the tortures received.
"It continued for at least three hours until my whole body turned black and blue. The police didn't stop until they got tired and I lost consciousness," she said.
The believer revealed other tortures, but one of the ones she remembers most is the occasion when she was hit on the head with a chair. That caused a certain part of her head to go bald because her hair could no longer grow in that area.
"I still have headaches and back pain, and my leg hurts on wet days," said Li Yi, who listed the problems she still has after her ordeal while in prison.
"The pain is so intense sometimes that I can hardly move," she concluded.
QIN JING'S EXPERIENCES
Another person tortured was Qin Jing, who was subjected to even more cruel torture, according to information provided by Guiame.
"The police took off my shirt and ordered me to take off my shoes and socks before forcing me into a bank of tigers," the man recalled of the interrogation he was subjected to.
"It was eight degrees below zero that day, and they poured cold water over my body while my hands and feet were handcuffed to the bench. My lips and body were shivering with cold," he added.
To get information about the CAG leaders, Qin Jing was forced to ingest mustard oil, a method of torture commonly used in China because it leaves no visible marks, but causes pain and extreme damage to a person's body.
Marks on Qin Jing's foot made by electric shock.
"Four policemen spilled four bottles of mustard oil in a row over my mouth and nostrils, then covered them up," said Qin Jing.
"It was so spicy! I felt extreme pain in my mouth, nose, throat and stomach. It felt like I was burning, the tears and mucus kept running. My lips swelled up, becoming as big as sausages. I couldn't eat for a while."
He also reports being beaten with bamboo sticks and receiving electric shocks that left marks on his body.
HUMAN RIGHTS
Certainly, Christians are one of the groups most persecuted by the Chinese government.
Human rights and religious freedom are often violated; even when the international community asks to do something about it.
In the face of this, God's people are encouraged to pray for Asian believers, so that their faith will not falter in these difficult times.
————————————————–
JESUS CHRIST RETURN FOR HIS CHURCH IS "IMMINENT"
Matt. 7:27 And the rain descended, and the floods came, and the winds blew, and beat upon that house; and it fell: and great was the fall of it.
Matt. 24:38 For as in the days that were before the flood they were eating and drinking, marrying and giving in marriage, until the day that Noe entered into the ark,
Matt. 24:39 And knew not until the flood came, and took them all away; so shall also the coming of the Son of man be
————————————————–
DON'T WAIT FOR THE LAST MINUTE
We are currently in the "Birth Pangs" pending the coming "7 year TRIBULATION" period, where all the Nations on Earth will be subject to God's Wrath on an "UNGODLY" World. The Rapture of Jesus Christ Church is "TOTALLY" imminent; And what will follow after that will be massively more devastating that we are seeing right now (Read Revelation Ch 6 – 22) God is trying to get everyone's attention to the coming Judgements; He does not want "ANYONE" to perish, but all to come to repentance. He loves us, but will not stand idly by and watch the World, (His Creation) turn to sin and debauchery). We are currently living in a fallen "Satanic" World where "EVIL", is totally accepted, "and God and his Love for his Church": is being exponentially rejected. The time has come when God HAS TO intervene, and he is (The prophetic word listed in his Word the Bible is being fulfilled exponentially).
———————————————-
THE NEW WORLD ORDER:
ONE WORLD GOVERNMENT – ONE WORLD ECONOMIC SYSTEM – ONE WORLD RELIGION
Dan. 9:27 And he shall confirm the covenant with many for one week: and in the midst of the week he shall cause the sacrifice and the oblation to cease, and for the overspreading of abominations he shall make it desolate, even until the consummation, and that determined shall be poured upon the desolate
Dan. 7:24 And the ten horns out of this kingdom are ten kings that shall arise: and another shall rise after them; and he shall be diverse from the first, and he shall subdue three kings
Rev. 17:12 And the ten horns which thou sawest are ten kings, which have received no kingdom as yet; but receive power as kings one hour with the beast