Unprecedented World Events…The Bible Warned Us Of These Days…2020

279K subscribers
Please Help Support This Ministry:

https://www.paypal.me/watchman1963

Cash App : $watchman1963 Please subscribe to my backup channel:

https://www.youtube.com/channel/UC4nc…

Current Events Linked To Biblical Prophecies. Everything is unfolding just as the bible foretold. Wars, Volcanic Eruptions, Earthquakes, Extreme Weather, Christian Persecution, Violence and more!
————————————————
Netanyahu claims election victory, while Syria battles intensify – TV7 Israel News 03.03.20

 

Today's top stories 03.03.20; 1) While Israeli Prime Minister Benjamin Netanyahu's Likud party secured the majority of mandates; its natural partners have failed to accumulate a necessity margin that would have guaranteed their hold on Jerusalem's seat of power. 2) Fierce battles are continuing to intensify in the war-torn country's northwestern Idlib region, where the Turkish military is backing Jihadist Sunni-Muslim militants in efforts to repel an advance by the Syrian army, which is backed by Shi'ite-Muslim Iranian proxies and Russian aerial support. 3) Turkey vows to keep its borders open for illegal migrants to flood Europe, unless the latter would align itself with Ankara's policy vis-à-vis Syria.
————————————————
Turkey to Russia: Step aside, will continue strikes-US strike group in Mediterranean

57.4K subscribers
 

You will hear the following in this Broadcast: -Syrian government forces reenter strategic town, Turkey vows to keep up strikes -Kremlin to Turkey: We cannot guarantee safety of your planes over Syria -Turkey's Erdogan asks Russia to step aside in Syria -US Carrier Strike Group Enters Mediterranean – Reports -US Will Not Provide Air Support to Turkey in Syria's Idlib -Turkey downs 2 Syrian warplanes as tensions soar, officials say -Turkey says it destroyed 'chemical warfare facility' in Syria -Turkey strikes Syrian planes and airports, escalating Idlib fight -Blasts rock Baghdad's Green Zone, reports say missiles struck in vicinity of US embassy -Gaza rocket fired toward Israel, falls short of the border -North Korea fires two short-range missiles into sea, South's military says
————————————————
Syrian Armed Forces Teach '2nd Strongest NATO Army' Painful Lesson In Idlib
————————————————
LATEST NEWS CLIPS – ARTICLES WEDNESDAY 04th MARCH 2020
WE PREACH THE BLESSED HOPE FOR THE FUTURE IN JESUS CHRIST OUR SAVIOUR
1Cor. 12:3 Wherefore I give you to understand, that no man speaking by the Spirit of God calleth Jesus accursed: AND THAT NO MAN CAN SAY THAT JESUS IS THE LORD, BUT BY THE HOLY GHOST.
"Behold, I come like a thief! Blessed is he who stays awake and keeps his clothes with him, so that he may not go naked and be shamefully exposed."
"And you know what is restraining him now so that he may be revealed in his time. For the mystery of lawlessness is already at work. Only he who now restrains it will do so until he is out of the way."
—————————————-
JESUS CHRIST RETURN FOR HIS CHURCH IS "IMMINENT"
Matt. 7:27 And the rain descended, and the floods came, and the winds blew, and beat upon that house; and it fell: and great was the fall of it.
Matt. 24:38 For as in the days that were before the flood they were eating and drinking, marrying and giving in marriage, until the day that Noe entered into the ark,
Matt. 24:39 And knew not until the flood came, and took them all away; so shall also the coming of the Son of man be
——————————————–
DON'T WAIT FOR THE LAST MINUTE
We are currently in the "Birth Pangs" of the coming "7 year TRIBULATION" period, where all the Nations on Earth will be subject to God's Wrath on an "UNGODLY" World. The Rapture of Jesus Christ Church is "TOTALLY" imminent; And what will follow after that will be massively more devastating that we are seeing right now (Read

Revelation Ch 6 – 22

) God is trying to get everyone's attention to the coming Judgements; He does not want "ANYONE" to perish, but all to come to repentance. He loves us, but will not stand idly by and watch the World, (His Creation) turn to sin and debauchery). We are currently living in a fallen "Satanic" World where "EVIL", is totally accepted, and God and his Love is being exponentially rejected. The time has come when God HAS TO intervene, and he is (The prophetic word listed in his Word the Bible is being fulfilled exponentially).
——————————————————
Rom. 1:18 For the wrath of God is revealed from heaven against all ungodliness and unrighteousness of men, who hold the truth in unrighteousness;
Rom. 2:5 But after thy hardness and impenitent heart treasurest up unto thyself wrath against the day of wrath and revelation of the righteous judgment of God
Eph. 5:6 Let no man deceive you with vain words: for because of these things cometh the wrath of God upon the children of disobedience.
Col. 3:6 For which things' sake the wrath of God cometh on the children of disobedience:
James 1:20 For the wrath of man worketh not the righteousness of God.
Rev. 14:10 The same shall drink of the wine of the wrath of God, which is poured out without mixture into the cup of his indignation; and he shall be tormented with fire and brimstone in the presence of the holy angels, and in the presence of the Lamb:
Rev. 14:19 And the angel thrust in his sickle into the earth, and gathered the vine of the earth, and cast it into the great winepress of the wrath of God.
Luke 21:25 And there shall be signs in the sun, and in the moon, and in the stars; and upon the earth distress of nations, with perplexity; the sea and the waves roaring;
Luke 21:26 Men's hearts failing them for fear, and for looking after those things which are coming on the earth: for the powers of heaven shall be shaken
Luke 12:37 Blessed are those servants, whom the lord when he cometh shall find watching: verily I say unto you, that he shall gird himself, and make them to sit down to meat, and will come forth and serve them
——————————————————
SO WON'T YOU ACCEPT JESUS NOW AND BE REMOVED FROM THAT EVENT  (OF TRIBULATION) AND LIVE FOREVER WITH JESUS IN THE FAMILY OF GOD THIS WORLD IS IN "DISTRESS" AND IT WILL SOON BE IN TRIBULATION?
2 "(For he saith, I have heard thee in a time accepted, and in the day of salvation have I succoured thee: behold, now is the accepted time; behold, now is the day of salvation.)" (2nd Corinthians 2:6)
——————————————-
DAILY CHRISTIAN BIBLICAL QUESTIONS AND ANSWERS:
——————————————-
Why Won't God Reveal Himself To Me?
https://gracethrufaith.com/ask-a-bible-teacher/why-wont-god-reveal-himself-to-me/
QUESTION:    My question is mainly why I feel so "unspecial" to God. I've been a Christian for over 20 years and God truly is my first love. Nothing is more important to me than Him. I couldn't care less about wealth, beauty, fame, success, etc.
Please don't think I'm tooting my own horn- not at all! This is also for other Christians in the same boat who are committed to Him and seek Him to the extent I do and still feel rejected. It actually comes down to this: I have tried SO HARD to actually build a relationship with God but feel like I'm nothing to Him.
I've never had anything miraculous like an angelic encounter, a vision, or some supernatural experience from God that so many others claim to have. I have begged and prayed for over 20 years that God would reveal Himself to me and make Himself real to me.
To be honest, it makes me bitter because I feel like we're nothing to Him. I know it isn't true but in my humanity, it is how I truly feel. I still love Him but feel like there is a wall between us. I have prayed, pleaded and begged. Nothing. I have told God I am scared and to please minister to me. Nothing. Then I hear of people who claim to have had dozens of visions from God and angelic encounters and how God has come to them and revealed himself to them.
Why not me and why not so many others who have sought out God with all their heart? Why do some receive such a blessing while others are left struggling with our faith and feel rejected?
I'm not going to lie. I am a minister, love God with all my being, and pray and read my Bible for hours a day. Nothing.
I was ministering just the other day to a Christian. He actually told me that God loves Him more and considers him more important than me because he has had several visions since childhood while I have had nothing. WHAT?!
I'm terrified Christianity isn't real (and that I have wasted my time being a minister when I don't even know for sure), disheartened, and feel so rejected.
ANSWER:    Let me try to answer your question this way. Matt 7:7-8 is a promise that guarantees eternal life, not a revelation from God. When we ask God to forgive our sins and grant us a place in His Kingdom, He'll do it.
If you want confirmation that God is real there's a way to get it. But it isn't pleading with Him to prove Himself to you. Romans 1:18-20 says that He's already done that.
If you want to be convinced beyond a shadow of a doubt that God is real, start studying prophecy. I'm not talking about the End Times here. I'm talking about the thousands of prophecies He's already fulfilled. Read Isaiah 44:6-7:
"This is what the LORD says– Israel's King and Redeemer, the LORD Almighty: I am the first and I am the last; apart from me there is no God.
Who then is like me? Let him proclaim it. Let him declare and lay out before me what has happened since I established my ancient people, and what is yet to come–yes, let him foretell what will come."
Here the Lord said that one of the two tests that anyone claiming to be God has to meet is to have foretold history. The other is to have foretold the future. We can't verify the future but we can verify the past. We can prove that God exists by seeing if what He said would happen has actually happened.
Here's one example. Did He say that after a prolonged period when Israel didn't exist in the world, the nation would one day re-appear? This was something no other ancient nation had done, yet He said Israel would do it. Did they? There are thousands of other examples. In one chapter, Daniel 11, there are 135 historically validated fulfilled prophecies. How many would it take to convince you?
In Jeremiah 29:13 He promised that we would find Him when we seek Him with all of our heart. Seeking Him is not standing where we are and begging Him to appear to us. It's diligently looking for Him, and the place you'll find Him is in His word.
"I have not spoken in secret, from somewhere in a land of darkness; I have not said to Jacob's descendants, 'Seek me in vain.' I, the LORD, speak the truth; I declare what is right."
We don't seek Him in vain when we seek Him in what He has spoken. You being a minister, perhaps he wants you to become more acquainted with Him through His word. In that way, you can more effectively help others find Him too, instead of having to rely on personal experiences that you can't replicate for them. And best of all you'll have an unshakeable faith, based in logic, not subject to the whims of emotion. In other words, you'll have both zeal and knowledge.
—————————————————–
NEWS CLIPS OBTAINED FROM MANY SOURCES – INCLUDING

Tracking bible prophecy.org
Rapture Ready News
Prophecyupdate.Com
Main News Channels
End Times Headlines
Prophecyupdateblogspot.com
Stevequayle.com
Gracethrufaith.com
Nowtheendbegins.com
Other Christian Sites
(CLICK ON) LATEST DAILY NEWS CLIPS:
ISRAEL NEWS:
THE MIDDLE EAST PEACE PLAN IS "ANTI GOD" – (GOD WILL NOT ALLOW JERUSALEM TO BE DIVIDED).
ZECHARIAH 12:2-3
I AM GOING TO MAKE JERUSALEM A CUP THAT SENDS ALL THE SURROUNDING PEOPLES REELING … Zech. 12:2
God is in control, and He told the nations the consequences of dividing the Promised Land and declaring peace and safety on their own terms (Joel 3:1-2; I Thess. 5:3)
WORLD TERRORISM – WARS
GENERAL WORLD NEWS:
WORLD FINANCE:
Rev. 6:6 And I heard a voice in the midst of the four beasts say, A measure of wheat for a penny, and three measures of barley for a penny; and see thou hurt not the oil and the wine
MASSIVE EARTH CHANGES/EARTHQUAKES/VOLCANOES ETC:
2Chr. 7:13 If I shut up heaven that there be no rain, or if I command the locusts to devour the land, or if I send pestilence among my people;
2Chr. 7:14 If my people, which are called by my name, shall humble themselves, and pray, and seek my face, and turn from their wicked ways; then will I hear from heaven, and will forgive their sin, and will heal their land
CORONAVIRUS NEWS CLIPS:
EXTRA WORLD – ALTERNATIVE NEWS:
Please keep in mind that this collection of News Articles is mainly concerning America, but also take note that what happens in America will also "Dramatically" affect Australia and the rest of the World "Massively".
————————————————-
WORLD – PROPHETIC NEWS ARTICLES PRESENTATION THE DAY WEDNESDAY 04th MARCH 2020
MIDDLE EAST AND WORLD WAR LOOMING THE BUILD UP TO PSALM 83  – ISAIAH 17 AND GOG OF MAGOG WARS EZEKIEL 37-38:
THE WHOLE WORLD IS UNSTABLE FINANCIALLY, POLITICALLY, PHYSICALLY, MORALLY, GODLY: – AND BECOMING MORE SO DAILY. (WE ARE IN THE BEGINNING OF SORROWS (MATT 24:8)
THE BIBLE STATES THAT IT WILL ONLY GET WORSE BEFORE THE START OF THE TRIBULATION OF MANKIND – (REVELATION 6)
But before that we have to go through the Birth Pangs, leading up to the Tribulation of Mankind; and I feel that the beginning of Matthew 24 explains that time very well.
Matt. 24:6 And ye shall hear of WARS AND RUMOURS OF WARS: see that ye be not troubled: for all these things must come to pass, but the end is not yet.
Matt. 24:7 FOR NATION SHALL RISE AGAINST NATION, AND KINGDOM AGAINST KINGDOM: and there shall be famines, and pestilences, and earthquakes, in divers places.
————————————————-
APOSTASY OF CHRISTIANITY, THE CHURCH, AND ISRAEL NEWS SECTION:
————————————————-
2Tim. 4:3 For the time will come when they will not endure sound doctrine; but after their own lusts shall they heap to themselves teachers, having itching ears;
2Tim. 4:4 And they shall turn away their ears from the truth, and shall be turned unto fables.
2Tim. 4:5 But watch thou in all things, endure afflictions, do the work of an evangelist, make full proof of thy ministry.
2Tim. 4:6 For I am now ready to be offered, and the time of my departure is at hand.
2Tim. 4:7 I have fought a good fight, I have finished my course, I have kept the faith
Rev. 3:11 Behold, I come quickly: hold that fast which thou hast, that no man take thy crown
————————————————
https://prophecyupdate.blogspot.com/ – Denis MacEoin
On March 6, 2019, Britain's Equalities and Human Rights Commission launched a probe into claims that the country's Labour Party, currently led by the lifelong Trotskyite Jeremy Corbyn, is "institutionally anti-Semitic".
We are all too familiar with the development that the conflation of antisemitism and antizionism may be found today within politics.[1] Challenging this distortion remains a priority in Western countries. Fortunately, as recent events within Britain's Labour Party have shown, many constituents are rejecting the overt antisemitism and anti-Israel extremism of the groups who have often underhandedly taken control of their party.[2]
It increasingly seems as if one source of antisemitism — as shown by more than one survey in Europe and in the United States — is that there often seems to be widespread antisemitism within Muslim communities (here, here and here).
Islamic hatred of Jews is deeply rooted. It can be seen in the later verses of the Qur'an, in Muhammad's expulsions, mass executions, and enslavement of the Jews of Medina, or in the attack on Jews in the oasis of Khaybar.
Islamic antisemitism continued to have a largely negative impact on Jews living under Muslim rule in the Middle East, North Africa and parts of Europe down the centuries. Sometimes Jews were treated better than they were in Christian countries, for instance during the Inquisition; at other times, there were massacres; but in all instances, Jews suffered a variety of humiliations as second-class "dhimmis": people with a scripture who were due protection by Muslims but demeaned for their failure to recognize the prophet Muhammad as the true Messiah.[3]
The German political scientist Matthias Künzel summed it up:
Islamic anti-Semitism, although not restricted to the Islamist movements, is a key factor in the Islamists' war against the modern world.
It lies behind Tehran's desire to destroy the "cancerous tumor" of Israel and motivated the recent Iranian attack on Israel by an armed drone. It inspires Recep Tayyip Erdogan's threat that Israelis won't be able "to find a tree to hide behind", a clear allusion to a hadith that demands the killing of Jews. It causes Mahmoud Abbas to deny any connection between Jerusalem and the Jews and transforms the political conflict between Israel and the Arabs into a religious struggle between right and wrong.
Islamic antisemitism mobilizes the terrorists of the Islamic State to murder Jews in Europe and it ensures that not only in Amman, but also in Berlin and Malmo Arabs threaten Jews with this particular war cry: Khaybar, Khaybar, O Jews; the army of Muhammad will return.Khaybar is the name of an oasis inhabited by Jews that Mohammed conquered in blood in 628. It is also the name of an assault rifle made in Iran and a type of rocket used by Hezbollah to fire at Israeli cities in 2006.
A 2014 survey of antisemitism by the US Anti-Defamation League (ADL) covered 100 countries. It found that all the countries in the top 10 most antisemitic locations were in the Middle East or north Africa region, with an overall figure of 73%. The West Bank and Gaza came at the top, with 93% of Palestinians expressing antisemitic views.
————————————————
https://prophecyupdate.blogspot.com/ – Judith Bergman
China is increasing its already extremely severe suppression of religious freedom. More than a year ago, at a November 2018 hearing of the Congressional-Executive Commission on China, the President of the Religious Freedom Institute, Thomas F. Farr, described China's religious suppression as "the most systematic and brutal attempt to control Chinese religious communities since the Cultural Revolution."
On December 30, 2019, China's Communist Party (CCP) announced new "Administrative Measures for Religious Groups". The measures — which came into force on February 1, 2020 — stipulate that religious organizations exist to promote the CCP and its ideology, according to Bitter Winter, a magazine on religious liberty and human rights in China.
According to article 17 of the new measures:
"Religious organizations shall spread the principles and policies of the Chinese Communist Party, as well as national laws, regulations, and rules, to religious staff and religious citizens, and educate and guide religious staff and religious citizens to support the leadership of the Chinese Communist Party, support the socialist system, and adhere to the path of socialism with Chinese characteristics…"
"In practice, your religion no longer matters, if you are Buddhist, or Taoist, or Muslim or Christian: the only religion allowed is faith in the Chinese Communist Party," a Catholic priest said.
The Communist ideology, it seems, does not tolerate competing narratives.
The new administrative measures have been accompanied by an intensification of educational indoctrination. In one city, Bitter Winter notes, schoolchildren were told to sign pledges to stay away from religion. Their parents received letters explaining that children cannot hold religious beliefs "because they are unable to think independently, as they are at a critical stage of development, both physically and mentally, which is crucial for establishing correct outlook on the world, life, and values".
————————————————-
GENERAL PROPHETIC NEWS SECTION:
————————————————-
OPERATION SPRING SHIELD: Turkey Launches All-Out Offensive Against Syria Killing And Wounding 2,557 Syrian Soldiers And Militia Forces
https://www.nowtheendbegins.com/turkey-launches-operation-spring-shield-against-syria-demands-summit-putin-russia/ – by Geoffrey Grider March 3, 2020
These actions were all portrayed as part of Turkey's ongoing response to a February 27 Syrian/Russia airstrike that killed 33 Turkish soldiers. According to Turkish Defense Minister Hulusi Akar, Turkey's retaliatory action – branded as "Operation Spring Shield" – has "neutralized" 2,557 "elements" of the Syrian regime over the past week, a tally that would seem to include deaths and injuries to both Syrian soldiers and militia forces allied with Damascus.
NOW THE END BEGINS SHARE:
Turkish forces in Syria shot down two Syrian warplanes and attacked an airport used by the Syrian regime on Sunday, while a Turkish drone strike struck a Syrian military convoy and purportedly killed 19 soldiers.
Turkey is calling it 'Operation Spring Shield', and it is nothing less than a declaration of war against Syria which to so far has resulted in the killing and wounding of 2,557 Assad soldiers and militia. Erdogan is acting with impunity as Putin over in Russia is oddly silent. Putin placed two Russian warships with cruise missiles on the Syrian coast last week to defend against attacks like this, so why has it not called them into action?
Erdogan is demanding a summit with Putin to discuss this situation, and clearly appears at least for the moment, to be in the driver's seat. Flush from his landmark win in Israel yesterday, I am sure that Prime Minister Netanyahu is watching Turkey very closely as Erdogan's forces edge closer and closer to the Israeli-controlled Golan Heights.
TURKEY LAUNCHES ALL-OUT ASSAULT ON ASSAD WARPLANES, AIRFIELD IN SYRIA
FROM BREITBART NEWS: These actions were all portrayed as part of Turkey's ongoing response to a February 27 Syrian/Russia airstrike that killed 33 Turkish soldiers. According to Turkish Defense Minister Hulusi Akar, Turkey's retaliatory action – branded as "Operation Spring Shield" – has "neutralized" 2,557 "elements" of the Syrian regime over the past week, a tally that would seem to include deaths and injuries to both Syrian soldiers and militia forces allied with Damascus.
Turkey has destroyed a significant amount of Syrian military hardware in addition to the two planes it shot down on Sunday, said Akar, including "two drones, eight choppers, 135 tanks, five air defense systems, 86 cannons, howitzers and multiple rocket launchers, 16 anti-armors and mortars, 77 armed vehicles," and "nine ammunition depots."
Akar justified Turkey's actions as self-defense under the United Nations Charter and several multilateral agreements govern the conflict in Syria, including the agreement reached in Sochi, Russia, in October between Turkish President Recep Tayyip Erdogan and Russian President Vladimir Putin.
Akar also claimed Turkey was taking action to protect Syrian civilians endangered by wanton Syrian and Russian bombing. One of Turkey's primary complaints about the Russian-Syrian offensive against the last active rebel forces in Idlib province is that more Syrian civilians are fleeing from the carnage and seeking refuge in Turkey.
Turkish officials said the Syrian warplanes were downed on Sunday after they attacked Turkish drone aircraft. Turkish forces then attacked the Nayrab airport, located near the city of Aleppo, rendering it "unusable." Another airport to the east of Nayrab was reportedly bombed.
According to the London-based Syrian Observatory for Human Rights (SOHR), Turkish drones attacked a Syrian military convoy in the hotly contested Idlib province on Sunday several hours after the Syrian planes were shot down.
The Turkish defense ministry suggested the convoy was attacked because it included anti-aircraft weapons that were used against Turkey's unmanned aerial vehicles. Syrian state media ran footage over the weekend that purportedly showed the Turkish drone going down in flames.
Turkey is proceeding as if Damascus has nothing meaningful to say about the conflict. All of Turkey's high-level statements over the past week have addressed Russia, and Erdogan has suggested only another meeting with Putin could defuse escalating tensions over Idlib. The Kremlin confirmed on Sunday that an Erdogan-Putin summit is in the works, possibly as early as Thursday.

READ MORE

:
TURKEY LAUNCHES ITS OPERATION SPRING SHIELD IN IDLIB AGAINST ASSAD FORCES
Turkey's Operation Spring Shield began with the killing of 34 Turkish soldiers by the Syrian regime on Friday in Idlib. Turkey has retaliated and targeted crucial regime facilities. President Recep Tayyip Erdogan had given the regime time till 21G on Saturday for the regime to pull out of Idlib. But that did not happen. As a response Turkey has continued with its operations there to clear out regime forces. Since December, according to the UN, they've killed more than 300 people since then and caused nearly a million people to flee their homes. Shoaib Hassan has more.
NOW THE END BEGINS IS YOUR FRONT LINE DEFENCE AGAINST THE RISING TIDE OF DARKNESS IN THE LAST DAYS BEFORE THE RAPTURE OF THE CHURCH
————————————————
WHY IS TURKEY THREATENING A FULL-BLOWN CONFLICT WITH SYRIA AND TO SHATTER ITS ALLIANCE WITH RUSSIA
https://www.haaretz.com/middle-east-news/syria/turkey-syria-russia-war-1.8613849
Fifty-five Turkish soldiers were killed in Syria's Idlib in February as tensions between Turkey and Syria continued to spiral out of control
Turkish President Recep Tayyip Erdogan speaks during a joint press conference with Hungarian Prime Minister at Varkert Bazar cultural center in Budapest. November 07, 2019 AFP
Direct clashes between Turkish and Syrian forces amid a Syrian government offensive in the last rebel stronghold of Idlib province are quickly threatening to escalate into a full-blown conflict between the two neighbors and to also shatter an alliance forged between Turkey and Russia.
Intent on halting the Syrian advance, Turkish President Recep Tayyip Erdogan vowed in February to take military action "everywhere in Syria" if another Turkish soldier was killed or wounded.
Fifty-five Turkish soldiers were killed in Syria's Idlib in February and tensions between Turkey and Syria have continued to spiral out of control. Erdogan said on Saturday he had asked President Vladimir Putin of Russia to stand aside in Syria and let Turkey fight Syrian government forces alone.
Turkey and Russia are simultaneously rivals and allies in different parts of the Middle East, including in Syria and Libya. Their interests align when it comes to gas supplies and weapons trade, even if they find themselves on opposite sides of proxy wars. And they both have a shared interest in defying U.S. influence in Syria. 
Turkey and Russia had been working together to keep the calm in Idlib, negotiating cease-fires between the Moscow-supported Syrian government and the rebels, who are backed by Ankara. So far, talks between the two have failed to lift the impasse in Idlib.
In the latest round of violence, two Syrian war planes were shot down Sunday by Turkish forces inside northwest Syria, while Syrian forces downed a Turkish drone over Idlib. Syrian state media said the jets were targeted over the Idlib region, and that the four pilots ejected with parachutes and landed safely.
RELATED ARTICLES
Turkey's Defense Ministry confirmed on Sunday Turkey had shot down two SU-24 aircraft and destroyed air defense systems after one of its aerial drones was downed. Earlier, Syrian military-run media said it had downed a drone inside northwest Syria, and was closing its airspace for any flights or drones across the country's northwestern region. It said any aircraft that penetrates Syrian airspace will be treated as hostile and shot down.
He dubbed the operation, Turkey's fourth in Syria, "Spring Shield". Akar said Turkey had destroyed a drone, eight helicopters, 103 tanks, 72 howitzers, rocket launchers, and six air defense systems among other military equipment since Feb. 27.
Akar added that 2,212 members of the Syrian forces had been "neutralized", a term used to designate killed, wounded or captured. The Syrian Observatory, a Britain-based war monitor, said 74 Syrian government troops and pro-Damascus fighters had been killed since Feb. 27.
In late February, Russian state television said Turkish military specialists in Syria's Idlib region were using shoulder-fired missiles to try to shoot down Russian and Syrian military aircraft.
The report added that Russian and Syrian planes were therefore being forced to take counter-measures after carrying out bombing runs on rebel positions. Later in the day airstrikes killed some 33 Turkish troops in a further escalation of tensions.
Turkish soldiers firing a MANPADS against a Russian jet over Idlib in Syria yesterday, the missile missed the jet #Syria #Turkey #Russia pic.twitter.com/Ek3WvGgkW5

— CNW (@ConflictsW) February 21, 2020
 DIPLOMATIC EFFORTS
Russian Foreign Minister Sergei Lavrov and his Turkish counterpart Mevlut Chavushoglu agreed on the need to create a "favourable atmosphere" to improve working relations between their countries, the Russian foreign ministry said on Sunday.
"The ministers have declared in favour of the adoption of measures to create a favourable atmosphere that will facilitate the effectiveness of the dialogue on the implementation of agreements in support of the Syrian settlement and other issues on the agenda of Russian-Turkish relations," the ministry said.
Lavrov and Chavushoglu, in a phone call, also discussed preparations for the upcoming meeting between Putin and Erdogan.
"We have neither the intention nor the notion to face Russia. Our only intention there is for the (Syrian) regime to end the massacre and thereby prevent, stop radicalisation and migration," Turkish Defense Minister Hulusi Akar said.
Idlib crisis
As Syrian government forces advance with Russia's support, Turkey has refused to abandon its military posts in Idlib and has threatened to pressure Syrian forces to retreat. That has boxed Turkey into a corner and leaving it with few options but the possibility of a confrontation with both Syria and Russia.
The Idlib crisis comes as Turkey finds itself in the middle of an economic downturn and increasingly isolated internationally. In the eastern Mediterranean region, Cyprus, Egypt, Greece and Israel have reached agreements on hydrocarbon exploration that exclude Turkey. That has forced Turkey to reach widely criticized maritime and security deals with Libya's UN-recognized government.
Emre Ersen, an expert on Turkish-Russian relations at Istanbul's Marmara University, says Turkey and Russia were engaged in posturing, trying to "strengthen their hands" before they reach a new accord on Idlib, which he called "inevitable."
"Turkey would be loath to trigger a new crisis with Russia like in 2015," Ersen said, referring to punishing Russian sanctions after Ankara shot down a Russian warplane over Syria.
The U.S.-based Institute for the Study of War noted that "Russia has alternated between military and diplomatic phases in the campaign, slowing its progress, but facilitating Russian and pro-regime gains, both territorially and diplomatically."
"Erdogan does not bluff," said Ozgur Unluhisarcikli, director of the German Marshall Fund in Ankara . "Whenever he has threatened an intervention in Syria, he has carried it through."
Unluhisarcikli said he does not think Syria, even with its backing by Russian air power, will be able to put up resistance against Turkey's military, the second-largest army in NATO.
He added that Turkey may have been emboldened by recent statements from U.S. Secretary of State Mike Pompeo, who condemned Syrian attacks in Idlib, and James Jeffrey, the U.S. special representative for Syria, who visited Ankara on Wednesday and voiced Washington's support.
It remains unclear, however, whether Turkey would risk using all its military might against Syria. Russia's military help has allowed Syrian President Bashar Assad to reclaim control of most of the country, and with the Kremlin's blessing, Assad now wants to extend his control to Idlib.
Russian officials have argued that the Syrian offensive in Idlib became necessary because Turkey has failed to honor its obligations to rein in al-Qaida-linked militants who have mounted regular attacks against the Syrian army there and also have launched raids against a Russian base in Syria.
"The exacerbation of tensions is rooted in coordinated attacks by terrorists on neighboring regions of Syria that triggered retaliatory action by the Syrian government forces," the Russian Defense Ministry said. It charged that the militants in Idlib used civilians as shields, adding that Turkey exacerbated the situation by sending in troops and weapons.
Putin's spokesman Dmitry Peskov said Turkey's failure to "neutralize terrorist groups in Idlib" encouraged their attacks. "This is inadmissible," he said.
Turkey considers Idlib strategically important and is determined to maintain its military presence in the province to prevent a possible influx of refugees at its borders. The country, already home to 3.6 million Syrian refugees, believes that Damascus is deliberately driving displaced Syrians toward the border as a way to punish Ankara.
There are fears that after it takes Idlib, the Syrian army will advance to Turkish-controlled "secure zones" along the border, where Turkey hopes to resettle some of the refugees.
A Turkish presence in Idlib also gives it leverage in talks on Syria's future that could potentially help minimize security threats from its southern neighbor. Turkey is also concerned that a Syrian government victory in Idlib would end U.N. and other diplomatic efforts for a political resolution of the conflict.
"Everything on the ground shows that the only obstacle in front of regime forces are the Turkish soldiers," wrote columnist Barcin Yinanc in Hurriyet Daily News newspaper. "So, basically, Turkey is giving the message that it will not leave Syria, because if it were to leave Syria then it will not have a meaningful say for the future of Syria."
Assad's forces have been on an offensive for weeks to retake Idlib and parts of nearby Aleppo province, with backing from Russia and Iran.
The advance has unleashed a humanitarian crisis, with nearly a million Syrians having fled over the last three months, the biggest exodus of the war.  Refugees are fleeing their homes and surging north toward the Turkish border.
Assad's forces scored a major victory in February when they retook the strategic M5 highway that runs through the rebel-held territory and links the capital to northern Syria, opening up supply routes.
In response to Syrian gains, Turkey has been massing troops in Idlib, rolling in armored vehicles while repeatedly calling on Russia to intervene to halt the Syrian government aggression.
Turkey, which hosts 3.7 million Syrians, said it would allow migrants to cross into Europe in anticipation of an imminent new migrant influx from Idlib, lifting restraints on movement in place since 2016 under a deal with the European Union.
Greece placed its borders on maximum security footing on Sunday after hundreds of migrants used porous crossing points to enter the country from Turkey, with thousands behind them seeking entry after Ankara's relaxation of policy.
Turkey's borders to Europe were closed to migrants under an accord between the Turkish-EU deal that halted the 2015-16 migration crisis, when more than 1 million people crossed into Europe by foot.
————————————————
https://prophecyupdate.blogspot.com/ – Tyler Durden
Turkey has upped the ante in both Idlib —  where its military is busy attacking Syrian government forces in a state of open war —  and its stance toward Europe, after late last week making good on threats to 'open the gates' for refugees fleeing Syria's war-torn northwest. But European leaders are standing by Greece and Bulgaria, saying the EU's borders are shut.
Already over 35,000 refugees are reportedly at EU borders under watch of Turkish security which had been ordered last Friday to "stand down" while thousands try to force their way into Greece and Bulgaria, and make the dangerous drip in rubber boats across the Aegean. As we've detailed there's a sense of chaos and panic at the borders, with Greece's military response aggressively trying to keep migrants out.
"Millions of refugees" will soon be moving toward Turkey's borders with the EU, President Recep Tayyip Erdogan announced in new provocative televised statements on Monday.
"Hundreds of thousands have crossed, soon we will reach millions," Erdogan said in the speech; however, the UN has thus far counted around 13,000 to have entered Europe since the first wave began last Friday.
"The period of Turkey's unilateral self-sacrifice in relation to the refugees has come to an end," Erdogan said, speaking in Ankara. "Since we have opened the borders, the number of refugees heading toward Europe has reached hundreds of thousands."
He's repeatedly urged NATO, the EU, and Washington to back Turkey's military intervention against the ongoing Syrian-Russian offensive in Idlib. He's also charged Europe with ignoring pleas for assistance in dealing with over 3 million Syrian refugees said to be on Turkish territory. 
Erdogan also warned Syria in the Monday speech that it must withdraw from Idlib "to the lines Turkey has determined as soon as possible," or be left without "a head on their shoulders."
————————————————
Dr. Matt McCarthy, a staff physician at New York-Presbyterian Hospital, just went on national television and warned that there will be "thousands" of confirmed coronavirus cases inside the United States "by next week".  I certainly hope that he is completely wrong, but obviously he has a better vantage point for observing the progression of this outbreak than any of us do.  As an emergency room doctor in New York, he is dealing with potential COVID-19 cases every single day.  And as you will see below, he says that he has had to "plead to test people" and that it is a "national scandal" that more people have not been tested. (

READ MORE…

)
————————————————
This is already the most frightening virus outbreak that we have seen in the past several decades, and it appears that it is just getting started.  A week ago, there were about 3,000 confirmed cases outside of China and now there are more than 10,000.  4,812 cases have been confirmed in South Korea, 2,036 cases have been confirmed in Italy, and 1,501 cases have been confirmed in Iran at this point.  Of course by the time you actually read this article those numbers are likely to be significantly higher.  It is like we are watching a really bad Hollywood disaster movie play out right in front of our eyes, and so far every effort to contain this virus has failed.  On Monday, Dr. Anthony Fauci stunned many people when he told NBC News that COVID-19 has likely reached "pandemic proportions"… (

READ MORE…

)
————————————————
WHO CHIEF WARNS 'WE ARE IN UNCHARTED TERRITORY', VIRUS COULD INFECT 70% OF WORLD'S POPULATION
https://endtimeheadlines.org/2020/03/who-chief-warns-we-are-in-uncharted-territory-virus-could-infect-70-of-worlds-population/ – March 03rd 2020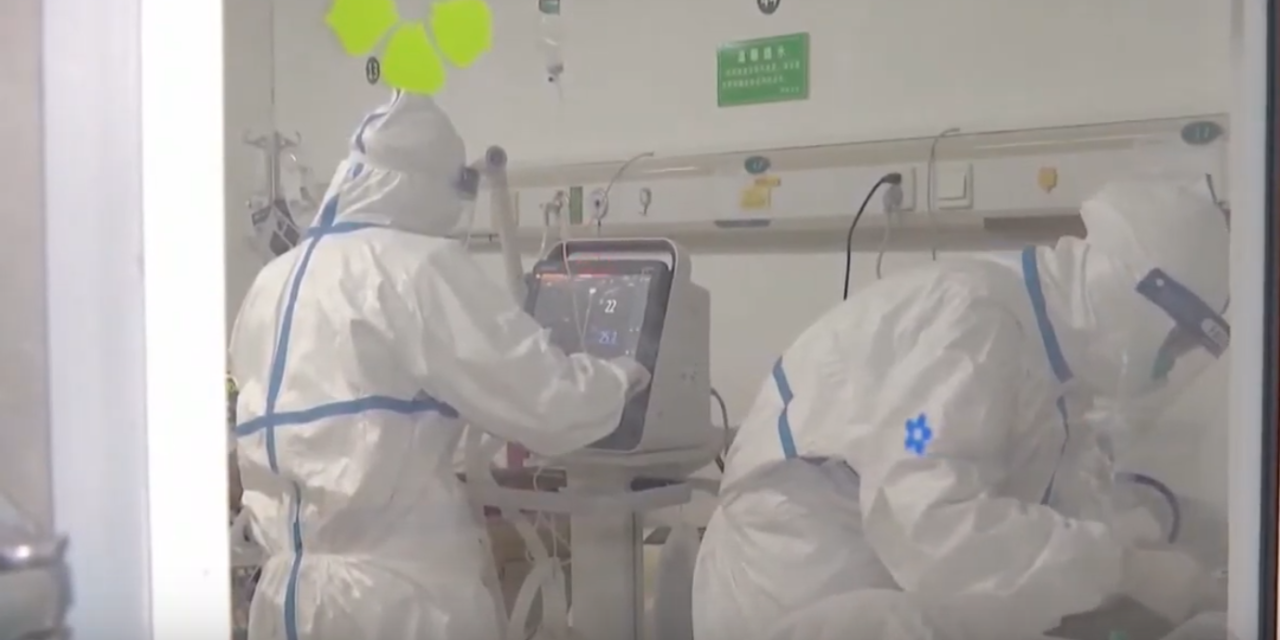 (ETH) – The head of the World Health Organization has just announced that public health officials are operating in "uncharted territory" as they race to combat the spread of the novel coronavirus, which has reportedly infected more than 90,000 people across 73 countries and territories as of Monday evening. According to the latest reports, The virus has now spread to every continent except Antarctica since it was first identified in December of last year in the central Chinese city of Wuhan.
Medical workers are feverishly working to battle deadly outbreak clusters in South Korea, Iran and Italy, while other countries are working overtime to avoid a similar fate by readying public health authorities, alerting their citizens and enacting travel restrictions to affected areas. The virus has resulted in 172 deaths reported outside mainland China, and the global death toll is now 3,115. Several nations are taking unprecedented measures to limit the virus' spread: closing schools, encouraging remote work and canceling or scaling back public events, just to name a few.
Meanwhile, CBS News recently spoke to one of the country's top experts on viruses, Marc Lipsitch from Harvard University, who made an ominous prediction, in which he cautions that 40-70% of the world's population will become infected — and from that number, 1% of people who get symptoms from COVID-19, the disease caused by the coronavirus, could die.
————————————————
https://prophecyupdate.blogspot.com/ – Tim Jones
There is a meme that has been going viral on Facebook, saying, "Stay calm and wash your hands" with regard to the coronavirus scare.  That is certainly good advice.  It might be a good follow-up to caution those on social media to "Stay calm and avoid the hype" with regard to the blazing headlines and stories across all of the various media platforms.  If one didn't know better, the coronavirus outbreak has been the second coming of the bubonic plague, more commonly referred to as Black Death, that wiped out a third of the European population in the mid-1300s.
Clearly, the coronavirus is something not to be ignored when thousands have lost their lives, mostly in China.  But so far, the threat has been blown completely out of proportion.  With the competition from the old media having lost so much of their power to the new media in the last ten to twenty years, they need events like the spread of the coronavirus to exaggerate in order to stay relevant.  But staying relevant does not necessarily benefit the public when information is skewed to scare people into thinking and feeling a certain way.  
First, Russian collusion dominated the headlines, then impeachment, and now the coronavirus outbreak.  Democrats are trying to use it to their advantage once again to damage Trump politically now that they've tried everything else and failed.
Listening to Tim Cook during his recent interview with Susan Li on the Fox Business Network, the coronavirus has been just a blip on business operations: the workers in China involved in producing Apple products are on their way back to work.  Some of the statements he made in the course of the interview included "I'm optimistic that the coronavirus is getting under control" and "Apple is fundamentally sound."  But based on most of the reporting for the last week, one would think the end of the world is at hand, much in the way a major hurricane or other natural disasters are now reported.  The events are clearly tragic for those affected, but they will shortly come to an end, and life will go on.  The coronavirus, too, will pass, with the vast majority of people unaffected.
A local NBC affiliate serving northeast Ohio, WKYC, broadcast a story, "Stay Vigilant, Not Scared," that went against the grain of the majority of stories on the subject by talking about how the coronavirus outbreak is not a pandemic and how people have survived many health scares in the past that have been similar in nature, particularly the SARS and MERS outbreaks, and the risk is extremely low, and the flu remains a bigger threat to Americans.  Dr. Drew Pinsky, a noted addiction specialist who was ousted from CNN because of his conservative-leaning point of view, echoed and amplified this sentiment to a broader audience on the YouTube channel Daily Blast Live.  Rush Limbaugh highlighted Pinsky's statements on the Daily Blast podcast during his Friday broadcast.  (A transcript of the segment from Limbaugh is here.)  The following comment is from the transcript, where Dr. Drew puts the current outbreak into context with regard to normal influenza:
PINSKY: We have in the United States 24 million cases of flu-like illness, 180,000 hospitalizations, 16,000 dead from influenza.  We have zero deaths from coronavirus.  [The number has since gone up a little. —ed]  We have almost no cases.  There are people walking around out there with the virus that don't even know they have it, it's so mild.  So it's going to be much more widespread than we knew.  It's going to be much milder than we knew.  The 1.7% fatality rate is going to fall.  Where was the press during the Mediterranean Corona outbreak, where the fatality rate was 41%?  Why didn't they get crazed about MERS or SARS?  This is an overblown press-created hysteria.  This thing is well in hand.  President Trump is absolutely correct.
Even an editorial in the prestigious New England Journal of Medicine put the coronavirus outbreak into its proper perspective:
[T]he overall clinical consequences of Covid-19 may ultimately be more akin to those of a severe seasonal influenza (which has a case fatality rate of approximately 0.1%) or a pandemic influenza (similar to those in 1957 and 1968) rather than a disease similar to SARS or MERS, which have had case fatality rates of 9 to 10% and 36%, respectively.
Even an American who caught the virus while on a cruise ship wrote for the Washington Post what it was like to have it and described it as not all that terrible.  Certainly, no one wants to get it, but it doesn't sound nearly as dangerous to a person's health or as lethal as it's been portrayed.  From the article "I have the coronavirus. So far, it isn't that bad": 
I am in my late 60s, and the sickest I've ever been was when I had bronchitis several years ago.  That laid me out on my back for a few days.  This has been much easier: no chills, no body aches.  I breathe easily, and I don't have a stuffy nose.  My chest feels tight, and I have coughing spells.  If I were at home with similar symptoms, I probably would have gone to work as usual[.] … [M]y treatment has consisted of what felt like gallons and gallons of Gatorade — and, when my fever rose just above 100 degrees, some ibuprofen.
Based on all of the media coverage, one would think the apocalypse has arrived.  The coronavirus outbreak will further damage their credibility by making dire warnings that essentially everyone needs to be prepared to avoid his imminent demise.  Even Tucker Carlson has been snookered and bought into the hype.  This has been surprising coming from someone who spots and exposes media cons on a regular basis. When all is said and done, it will be one more case of crying wolf and further hasten the extinction of the mainstream media as a credible source of information.
————————————————
Bernie Sanders and his AOC pupil praise socialism, Russia, Cuba, and its socialist dictator Fidel Castro. Over two million people (2.052 million) under the age of 30 voted for the Democrat Socialist Bernie Sanders in the 2016 election.  Polls show that a large percentage of Millennials prefer to live under socialism rather than capitalism. According to the Heritage Foundation, the Democratic Socialists of America have a roster of 30,000 members, most of them in their twenties.
Millennials hang on Bernie Sanders every word—they want free college, single payer health care, racial justice, social justice, economic justice, gender justice, and environmental justice. The free lunch, which economically speaking, does not exist, must be paid, Bernie said, by the rich, millionaires and billionaires.
The socially liberal Millennials dislike capitalism because they cannot find the six-figure salary job their college professors promised them, have huge college debt that funded worthless college degrees for which they cannot possibly find employment, don't like the status quo, and want to replace capitalism with the promise of everything free under socialism.
Personally I don't believe Millennials would be willing to give up their electronic gadgets, their smart phones, all conveniences that make life easier and more pleasant,  free speech, free press, free assembly to protest at the drop of a vagina hat, in exchange for living under communism.  Nobody is that altruistic.
Millennials are clueless that most of the things in life they enjoy are not the result of socialism, but the result of capitalism; Europe and its Nordic states they would like to emulate are not socialist, they have capitalist economies, people and corporations pay heavy taxes which allows the government to be very generous with welfare and socialized medicine.  And America foolishly provides them with military protection thus indirectly enabling such government largesse in social services in a welfare state where young people can spend many years in college trying to find themselves.
The reality of socialism is that everything is controlled by the Communist Party
The reality of socialism is that everything is controlled by the Communist Party that directs the means of production and distribution and enforces everything daily through political tyranny.
Socialist groups and activists have exploded around the country helped by the mainstream media and bolstered by the win of AOC. Lee Edwards wrote for the Heritage Foundation, "On the road to socialism, DSA [Democratic Socialists of America] and its fellow socialists will seek to convert industries like health care into public utilities; regulate coal mines out of existence; subsidize sectors of the economy like solar energy; and operate corporations like Amtrak and Freddie Mac. They will represent socialism as the responsible alternative to the unchecked greed of the captains of capitalism."
As many survivors of socialism will attest, socialism has never worked anywhere it has been tried. 
 Karl Marx was a socialist atheist bum whose socialist philosophy killed over 100 million people.
Socialism prohibited private property through the "dictatorship of the proletariat" enforced through armed heavy police control, barbed wired borders, and a disarmed and hungry populace, forced to stand in food lines daily in order to survive, and spied upon by their friends, relatives, and neighbors, all on the payroll of the Communist Party.
Marx considered religion as the "opiate of the masses" and all his followers terrorized churches and churchgoers. Churches were closed, priests jailed, killed, nuns were raped, all part of the class-cleansing.
Millennials were asleep or absent in history classes. If they did attend class, the textbook was the progressive revisionist version of history written by Howard Zinn in 1980, a text widely adopted around schools in America. 
As a survivor of the Communist Party's Socialism, we had to submit to many freedom-robbing demands from the rabid socialists. As students, we had matriculation numbers sewn onto our uniforms and onto our coat sleeves in winter. If we misbehaved or said anything deemed anti-government in public, we were reported to the principal. Without recourse or evidence, just based on hearsay, we were punished, suspended, and our parents were criticized, insulted, and threatened in front of the entire school body. We also received a bad grade for behavior (an actual subject all the way through high school). If the offense was deemed severe, the guilty was sent to juvenile re-education. Sadly, this practice is still observed in communist China.
Healthcare was not free under Castro's socialism. Sanders and his followers do not understand basic socialist economics, the "free" healthcare was paid by people through forced distribution of wages and labor. Additionally, many Cubans will tell you that, before Castro, they already had free education and healthcare via private resources.
"Mr. Sanders still flunks Cuban literacy 101. Before the 1959 revolution, some 80% of Cuba could read. …  Cuba has gone from being one of the more advanced countries in the region in the mid-1950s to one of the most impoverished, and the reason is its economic socialism and political tyranny."
People don't leave behind their families and everything they know and love, they are not just some idyllic socialists escaping Fidel Castro's literacy propaganda program, free lousy healthcare, free housing in decaying buildings with chipped paint and oozing concrete from years of neglect, and free college in scientific socialism degrees. They are people escaping a totalitarian state. I don't see any Americans escaping by rickety boats, crossing 90 miles of treacherous sea to Cuba.
Millennials think they want socialism because it would solve all their social and financial problems, real and imagined, but they should be very careful what they wish for, they just might get it.
————————————————
ISRAELI ELECTION UPDATES
https://prophecyupdate.blogspot.com/2020/03/israeli-election-updates.html
The Times of Israel is liveblogging Tuesday's developments as they unfold.
Prime Minister Benjamin Netanyahu met with Shas head Aryeh Deri, the Ynet news site reports.
According to the report, the two discussed the formation of the next government and different possible scenarios for its establishment in the 1.5 hour-long meeting at the prime minister's residence.
The parties in the right-wing bloc are expected to meet at 3 p.m. at the Knesset.
The decision regarding who will be the next prime minister ultimately lies with President Reuven Rivlin, who will meet with the leaders of all the parties that cleared the electoral threshold, hear who each of them recommends as prime minister, and determine which candidate has the best chance of forming a coalition of at least 61 out of the 120 elected Knesset members.
With some 90 percent percent of ballots tallied, Likud holds 29.35% of the votes, equal to around 36 Knesset seats, which could represent the party's strongest ever showing as Israelis look to end a deadlock that has left the country without a fully functioning government for over a year.
Likud leader Benjamin Netanyahu appeared poised for a stunning electoral victory Tuesday morning, though questions remained over whether he had enough support to form a coalition, as votes were counted following Monday's national vote.
The non-final tallies gave ultra-Orthodox Shas and UTJ ten and seven seats, respectively, while religious right-wing Yamina was sitting on about six seats, placing the right-wing bloc on 59 seats, two seats short of a 61-seat majority.
The numbers are likely to shift further as more votes are counted. There was a dispute over who would tally ballots cast by voters in quarantine at special voting booths set up to deal with the worldwide novel coronavirus outbreak.
Speaking in Tel Aviv early Tuesday morning, Netanyahu claimed a "massive victory."
"We stood against vast forces. They already eulogized us. Our opponents said the Netanyahu era is over. But together we flipped the script. We turned lemons to lemonade."
Blue and White leader Benny Gantz admitted to supporters early Tuesday that the party's showing was disappointing, but refused to concede, saying he would wait for the final results.
The election marked another setback for the once mighty Labour party, which governed the country for its first three decades. The party's alliance was projected to get just six or seven seats, making it one of the smallest factions in parliament.