Bible Prophecy Is 'Coming to Life'…Unprecedented World Events

279K subscribers
Please Help Support This Ministry:

https://www.paypal.me/watchman1963

Cash App : $watchman1963 Please subscribe to my backup channel:

https://www.youtube.com/channel/UC4nc…

Current Events Linked To Biblical Prophecies. Everything is unfolding just as the bible foretold. Wars, Volcanic Eruptions, Earthquakes, Extreme Weather, Christian Persecution, Violence and more!
Matthew 24:3-14 3 Now as He sat on the Mount of Olives, the disciples came to Him privately, saying, "Tell us, when will these things be? And what will be the sign of Your coming, and of the end of the age?" 4 And Jesus answered and said to them: "Take heed that no one deceives you. 5 For many will come in My name, saying, 'I am the Christ,' and will deceive many. 6 And you will hear of wars and rumours of wars. See that you are not troubled; for all these things must come to pass, but the end is not yet.
7 For nation will rise against nation, and kingdom against kingdom. And there will be famines, pestilences,[b] and earthquakes in various places. 8 All these are the beginning of sorrows. 9 "Then they will deliver you up to tribulation and kill you, and you will be hated by all nations for My name's sake. 10 And then many will be offended, will betray one another, and will hate one another.
11 Then many false prophets will rise up and deceive many. 12 And because lawlessness will abound, the love of many will grow cold. 13 But he who endures to the end shall be saved. 14 And this gospel of the kingdom will be preached in all the world as a witness to all the nations, and then the end will come.
—————————————————-
Israel reportedly strikes Syria; Cancels joint U.S.-IDF drill over COVID19-TV7 Israel News 05.03.20

Today's top stories 05.03.20; 1) Israel allegedly conducted deadly aerial bombardments in its northern neighbor, Syria. 2) Jerusalem announces its to ratchet-up preventative measures, as part of efforts to hinder the spread of the coronavirus. 3) Russia has further reinforced its military presence in Syria by Sea and Air, as President Vladimir Putin hosts his Turkish Counterpart Recep Tayyip Erdogan in Moscow to discuss the situation in Idlib.
—————————————————-
LATEST NEWS CLIPS – ARTICLES 06th MARCH 2020
WE PREACH THE BLESSED HOPE FOR THE FUTURE IN JESUS CHRIST OUR SAVIOUR
1Cor. 12:3 Wherefore I give you to understand, that no man speaking by the Spirit of God calleth Jesus accursed: AND THAT NO MAN CAN SAY THAT JESUS IS THE LORD, BUT BY THE HOLY GHOST.
"Behold, I come like a thief! Blessed is he who stays awake and keeps his clothes with him, so that he may not go naked and be shamefully exposed."
"And you know what is restraining him now so that he may be revealed in his time. For the mystery of lawlessness is already at work. Only he who now restrains it will do so until he is out of the way."
—————————————-
JESUS CHRIST RETURN FOR HIS CHURCH IS "IMMINENT"
Matt. 7:27 And the rain descended, and the floods came, and the winds blew, and beat upon that house; and it fell: and great was the fall of it.
Matt. 24:38 For as in the days that were before the flood they were eating and drinking, marrying and giving in marriage, until the day that Noe entered into the ark,
Matt. 24:39 And knew not until the flood came, and took them all away; so shall also the coming of the Son of man be
——————————————–
DON'T WAIT FOR THE LAST MINUTE
We are currently in the "Birth Pangs" of the coming "

7 year

TRIBULATION

" period, where all the Nations on Earth will be subject to God's Wrath on an "UNGODLY" World. The Rapture of Jesus Christ Church is "TOTALLY" imminent; And what will follow after that will be massively more devastating that we are seeing right now (Read

Revelation Ch 6 – 22

) God is trying to get everyone's attention to the coming Judgements; He does not want "ANYONE" to perish, but all to come to repentance. He loves us, but will not stand idly by and watch the World, (His Creation) turn to sin and debauchery). We are currently living in a fallen "Satanic" World where "EVIL", is totally accepted, and God and his Love is being exponentially rejected. The time has come when God HAS TO intervene, and he is (The prophetic word listed in his Word the Bible is being fulfilled exponentially).
——————————————————
Rom. 1:18 For the wrath of God is revealed from heaven against all ungodliness and unrighteousness of men, who hold the truth in unrighteousness;
Rom. 2:5 But after thy hardness and impenitent heart treasurest up unto thyself wrath against the day of wrath and revelation of the righteous judgment of God
Eph. 5:6 Let no man deceive you with vain words: for because of these things cometh the wrath of God upon the children of disobedience.
Col. 3:6 For which things' sake the wrath of God cometh on the children of disobedience:
James 1:20 For the wrath of man worketh not the righteousness of God.
Rev. 14:10 The same shall drink of the wine of the wrath of God, which is poured out without mixture into the cup of his indignation; and he shall be tormented with fire and brimstone in the presence of the holy angels, and in the presence of the Lamb:
Rev. 14:19 And the angel thrust in his sickle into the earth, and gathered the vine of the earth, and cast it into the great winepress of the wrath of God.
Luke 21:25 And there shall be signs in the sun, and in the moon, and in the stars; and upon the earth distress of nations, with perplexity; the sea and the waves roaring;
Luke 21:26 Men's hearts failing them for fear, and for looking after those things which are coming on the earth: for the powers of heaven shall be shaken
Luke 12:37 Blessed are those servants, whom the lord when he cometh shall find watching: verily I say unto you, that he shall gird himself, and make them to sit down to meat, and will come forth and serve them
——————————————————
SO WON'T YOU ACCEPT JESUS NOW AND BE REMOVED FROM THAT EVENT  (OF TRIBULATION) AND LIVE FOREVER WITH JESUS IN THE FAMILY OF GOD THIS WORLD IS IN "DISTRESS" AND IT WILL SOON BE IN TRIBULATION?
2 "(For he saith, I have heard thee in a time accepted, and in the day of salvation have I succoured thee: behold, now is the accepted time; behold, now is the day of salvation.)" (2nd Corinthians 2:6)
——————————————-
DAILY CHRISTIAN BIBLICAL QUESTIONS AND ANSWERS:
——————————————-
As It Was In The Days Of Noah
As it was in the days of Noah, so will it be at the coming of the Son of Man (Matt 24:37). The time leading up to the Great Flood was a lot like our time today in that it was characterized by a deliberate and escalating disregard for the ways of God. Finally "the Lord saw how great man's wickedness on earth had become and that every inclination of the thoughts of his heart was only evil all the time" (Gen. 6:5).
WHAT DAY IS THIS?
If you plot the lifespans of the patriarchs in Genesis 5 , you'll discover it was 1656 years from Adam's creation to the Great Flood.  During that time mankind had degenerated from human beings created in the very image of God who walked and talked with Him to a race whose thoughts and actions were totally depraved and bent only on evil (Gen. 6:5).  It's been about 1977 years since man was first given the choice to be re-created by events at the Cross (2 Cor 5:17) but most of today's world has declined.  As a result, a single look around us is all that's needed to see that from a spiritual and moral perspective life today is becoming pretty much "as it was in the days of Noah."
WHAT PLANET ARE YOU FROM?
I've made mention in previous articles of the mysterious people in Genesis 6:4 called the Nephillim. They were the offspring of marriages between angelic beings and earthlings. Would these beings with super natural strength (origin of the titans or demi-gods in mythology) be called aliens today? In many documented alien encounters there seems to be a great interest on their part in our reproductive system. Are aliens using humans to breed a super race again? In the King James rendering of Daniel 2:43 there's a curious reference to someone "mingling themselves with the seed of men" in the last days. Is the anti-Christ part alien or in command of beings that are part alien and part human? As it was in the days of Noah?
OUT OF THE WAY
But in all my years of study comparing the days of Noah with the end of the age one insight has recently made things much clearer to me. In Genesis 6:3 God warned of the removal of His Spirit from Earth before the coming judgement. Some see this passage as capping man's life span at 120 years, but that can't be its purpose.  In Psalm 90:10 we're told that an average man's life span is 70 years, and Isaiah 23:15 supports this conclusion.  Average life spans before the flood were much longer than 120 years, and after the flood soon became much shorter.  Looking at the Genesis life-spans again shows that Shem, probably the last pre-flood man, outlived 8 of the first 9 post flood generations of his descendants, including Abraham.
The fact is that 120 years was the time God gave man to prepare for the coming judgment. He said He was going to remove His Spirit from the earth prior to that judgment.   In 2 Thes 2:7 a similar warning is given concerning the end of the age (but without a deadline), and there is confusion over it's interpretation just as with Gen. 6:3. The only truly literal interpretation of this passage is that sometime before the anti-Christ can be revealed in all his power beginning the Great Tribulation, the restraining force of the Holy Spirit must be taken out of the way (literally out of the midst, or from among).
Then as I was reading Genesis 6 again, the most remarkable thing happened. In my Bible Genesis 6:3 is in the right hand column about 1 inch down the page. I've had it high lighted for years.  In the left hand column directly across from Genesis 6:3 is another verse I highlighted some time ago. It's Genesis 5:24 and reads; Enoch walked with God and then he was no more because God took him away. Seeing those two high lighted verses side by side like that caused the sequence of events to suddenly become so obvious to me, I don't know why I hadn't seen it before.  First Enoch was taken alive from earth and the Holy Spirit was withdrawn. Then in Gen. 6:5 man's behaviour is described as having become unbearably wicked and in Gen. 7 the judgement came, in that order.
Enoch's name means teaching and according to Jude 14-15 he gave the first prophecy of the 2nd coming. Hebrew tradition holds that he was born on the 6th day of Sivan on the Hebrew calendar and was taken by God on his birthday. The 6th of Sivan is the day we know as Pentecost, the birthday of the Church. For these reasons Enoch is often seen as a model or type of the church, whose calling is also to teach the world the ways of the Lord and to talk about His coming.
YOU PROMISED YOU WOULDN'T DO THAT
The Bible declares that the Holy Spirit is sealed within believers as a deposit guaranteeing our inheritance (Ephes. 1:13-14). Paul wrote that the Holy Spirit will be withdrawn from earth sometime before the anti- Christ is allowed to trigger the judgment known as the Great Tribulation (2 Thes. 2:7).  Withdrawing the Holy Spirit without removing the Church would break God's promise to us since it would require "unsealing" the Holy Spirit from within us. That's something that God can't do. "What I have said, that will I bring about," He declares.  "What I have planned, that will I do." (Isaiah 46:11)
If Enoch is indeed a model of the church and if the Lord's prophecy of Matt 24:37 is meant to describe the sequence of end times events, as seems likely, then one day soon we will be taken alive (raptured) from earth like Enoch was, and the Holy Spirit will be withdrawn. Man's behaviour will quickly become unbearably wicked and the judgement will come, all in that order.  As it was in the days of Noah. Selah 08-21-10.
—————————————————
NEWS CLIPS OBTAINED FROM MANY SOURCES – INCLUDING

Tracking bible prophecy.org
Rapture Ready News
Prophecyupdate.Com
Main News Channels
End Times Headlines
Prophecyupdateblogspot.com
Stevequayle.com
Gracethrufaith.com
Nowtheendbegins.com
Other Christian Sites
(CLICK ON) LATEST DAILY NEWS CLIPS:
ISRAEL NEWS:
THE MIDDLE EAST PEACE PLAN IS "ANTI GOD" – (GOD WILL NOT ALLOW JERUSALEM TO BE DIVIDED).
ZECHARIAH 12:2-3
I AM GOING TO MAKE JERUSALEM A CUP THAT SENDS ALL THE SURROUNDING PEOPLES REELING … Zech. 12:2
God is in control, and He told the nations the consequences of dividing the Promised Land and declaring peace and safety on their own terms (Joel 3:1-2; I Thess. 5:3)
WORLD TERRORISM – WARS
GENERAL WORLD NEWS:
WORLD FINANCE:
Rev. 6:6 And I heard a voice in the midst of the four beasts say, A measure of wheat for a penny, and three measures of barley for a penny; and see thou hurt not the oil and the wine
MASSIVE EARTH CHANGES/EARTHQUAKES/VOLCANOES ETC:
2Chr. 7:13 If I shut up heaven that there be no rain, or if I command the locusts to devour the land, or if I send pestilence among my people;
2Chr. 7:14 If my people, which are called by my name, shall humble themselves, and pray, and seek my face, and turn from their wicked ways; then will I hear from heaven, and will forgive their sin, and will heal their land
CORONAVIRUS NEWS CLIPS:
CHRISTIAN AND RELIGIOUS WORLD NEWS:
Matt. 24:9 Then shall they deliver you up to be afflicted, and shall kill you: and ye shall be hated of all nations for my name's sake.
Matt. 24:10 And then shall many be offended, and shall betray one another, and shall hate one another
EXTRA WORLD – ALTERNATIVE NEWS:
Please keep in mind that this collection of News Articles is mainly concerning America, but also take note that what happens in America will also "Dramatically" affect Australia and the rest of the World "Massively".
————————————————-
WORLD – PROPHETIC NEWS ARTICLES PRESENTATION 06th MARCH 2020
MIDDLE EAST AND WORLD WAR LOOMING THE BUILD UP TO PSALM 83  – ISAIAH 17 AND GOG OF MAGOG WARS EZEKIEL 37-38:
THE WHOLE WORLD IS UNSTABLE FINANCIALLY, POLITICALLY, PHYSICALLY, MORALLY, GODLY: – AND BECOMING MORE SO DAILY. (WE ARE IN THE BEGINNING OF SORROWS (MATT 24:8)
THE BIBLE STATES THAT IT WILL ONLY GET WORSE BEFORE THE START OF THE TRIBULATION OF MANKIND – (REVELATION 6)
But before that we have to go through the Birth Pangs, leading up to the Tribulation of Mankind; and I feel that the beginning of Matthew 24 explains that time very well.
Matt. 24:6 And ye shall hear of WARS AND RUMOURS OF WARS: see that ye be not troubled: for all these things must come to pass, but the end is not yet.
Matt. 24:7 FOR NATION SHALL RISE AGAINST NATION, AND KINGDOM AGAINST KINGDOM: and there shall be famines, and pestilences, and earthquakes, in divers places.
————————————————-
APOSTASY OF CHRISTIANITY, THE CHURCH, AND ISRAEL NEWS SECTION:
————————————————-
APOSTASY WILL INCREASE IN THE LAST DAYS
THIS SECTION OF THE NEWS IS DEVOTED TO A FALLEN "APOSTATE WORLD" WE ARE LIVING IN THE TIMES OF "APOSTASY AND THE BEGINNING OF PERSECUTION" BE READY AND HOLD ONTO YOUR FAITH" JESUS IS COMING FOR HIS CHURCH" BE READY
2Tim. 4:3 For the time will come when they will not endure sound doctrine; but after their own lusts shall they heap to themselves teachers, having itching ears;
2Tim. 4:4 And they shall turn away their ears from the truth, and shall be turned unto fables.
2Tim. 4:5 But watch thou in all things, endure afflictions, do the work of an evangelist, make full proof of thy ministry.
2Tim. 4:6 For I am now ready to be offered, and the time of my departure is at hand.
2Tim. 4:7 I have fought a good fight, I have finished my course, I have kept the faith
————————————-
Rev. 3:11 Behold, I come quickly: hold that fast which thou hast, that no man take thy crown
————————————————
APOSTATE TEXAS 'CHURCH' ANNOUNCES HOMOSEXUALS ALLOWED TO LEAD, PASTORS CAN OFFICIATE SAME-SEX CEREMONIES
 KYLE, Texas — A now former Assemblies of God (AG) "church" in Texas has announced that its elder board has decided to allow practicing homosexuals to serve in all capacities, including as pastors, and that pastors will be permitted to officiate same-sex ceremonies if so desired. The district office of the AG says it "moved swiftly" when it learned of the decision, and that the church is no longer affiliated with the denomination.
Dan Matlock, who leads Eikon Church in Kyle, presented several messages throughout the month of February in a "Clarity" series, where he also explained to the congregation that he himself had come to "a place of full affirmation" of homosexuals in the Church.
"We felt led by the Spirit this direction," he claimed during his Feb. 6 message, asserting that he saw "bad fruit" coming from "unaffirming theology."
He outlined that in 2018, two lesbian women who attend Eikon approached him and asked unabashedly if he would officiate their same-sex ceremony.
"I realized that if I were to tell them, 'No, theologically, I'm bound by my conscience. I can't do the wedding. I can't do that,' they would have been devastated. They would have been blindsided," he stated. "They would have felt, 'Wait, you'll take my attendance, you'll take my money, you'll take my service, but you won't take me in this pivotal moment of [my] life?'"
"That would have been so harmful to them because they didn't expect that," Matlock continued. "But I realized that at the same time, had I responded, 'Sure! Absolutely. I'd love to do your wedding. Where is it?' and then I were to perform said wedding, and then word would get out about the wedding … it would not have gone well. Right? Let's be honest. There'd be a lot of people in the church who'd be going, 'What? Dan did [what]? Excuse me?'"
He said that he realized that Eikon had not been clear on where it stood to those on either side of the issue.
Matlock then told those gathered that there is disagreement among professing Christians about homosexuality, but opined that he finds it "unhealthy" both for Christians who view homosexuality as sinful to be labeled as "haters" and for those who affirm same-sex relationships to be considered apostate. He explained that even leadership has varying views on the matter.
He presented a chart featuring a "spectrum" of beliefs about homosexuality and asked those present to contemplate which category corresponds to them.
Matlock also told those gathered that he believes those who affirm homosexuals have not thrown out the Scriptures, but simply view the text as referencing some other practice, such as temple prostitution or pedophilia, as it does not "clearly" condemn homosexuality.
In further presenting the views of those who are affirming, Matlock said that other issues in the New Testament are viewed by some as only cultural and not for modern times, such as Paul's words on women in church leadership, or short hair on ladies, or exhortation about slaves obeying their masters. Matlock stated that Jesus said that remarriage following divorce is a sin, and most Christians don't view remarriage as being tantamount to adultery.
"We have to acknowledge this: It's not that Christians with a traditional view just don't love gay people. They came to those beliefs very honestly. And at the same time, people with this more affirming bend, they didn't come to that place just because they don't care what the Scriptures say. Many of them came to this place honestly," he asserted. "And it doesn't make either one true or not true, but it's helpful to understand how these people came to the conclusions they did."
Matlock pointed to Romans 14, noting that Jews and Gentiles in the early Church were locked in various disagreements, that Christians today should "pursue unity over uniformity" in the midst of disagreement about the sinfulness of homosexuality.
"We all think very differently. We don't believe the same thing about everything. Are you kidding me?" he said. "I've talked to people who have problems with how we do communion or when we do communion or how often we do it, about baptism — there's lots of things that we're not uniformity over. But in spite of those things, we say we want to have unity."
He asserted that despite varied beliefs, the church had to reach a conclusion on what would be its "consistent practice," however. Matlock advised that he went to the elder board last year and said that the church needed to be clear on what its practices will be, which launched nearly a year of discussion as to whether or not Eikon would be "fully inclusive" of homosexuals.
"That means they can serve in any capacity in the church from a greeter in the parking lot to a pastor on staff," he outlined, adding that the board also contemplated whether leadership should be allowed to officiate same-sex ceremonies, if desired, and whether they could speak about their beliefs on the issue.
"On Sept. 8, 2019, elders of Eikon church decided that yes, Eikon church will be a fully inclusive church for the LGBT community," Matlock said to some applause.
He then acknowledged that while the decision would please homosexual members and their advocates, it would also disturb other members of the congregation.
"You have to understand that to that community, this is a big deal for them — that they finally have a place where they can really be welcome in every area, not with an asterisk," he said. "But I also recognize the confusion that you might be feeling, the tension that you might be feeling. That as excited as they are that they got a church, you're realizing 'I may have lost my church.'"
"I get it. I understand. And I'm sorry," Matlock stated.
He then outlined to those gathered that he himself wrestled with the issue of homosexuality in 2015 and 2016, but that he "landed in a place of full affirmation."
"I do believe that God can and does bless same-sex relationships, that God can and does bless same-sex marriages," Matlock claimed.
According to the site Juicy Ecumenism, Eikon has now parted ways with the Assemblies of God denomination as a result of its decision.
"Dan Matlock has announced that he and Eikon Church will no longer be affiliated with the Assemblies of God," Assemblies of God Senior Director of Public Relations and Communications Mark Forrester told the outlet. "The North Texas District moved swiftly and in accordance with processes outlined in the General Council Bylaws when first aware of the departure from the Assemblies of God's position on marriage, sexual orientation, and gender identity — which is the only permissible stance for Assemblies of God churches and ministers."
"The North Texas District is committed to helping members of Eikon Church find church families that continue to embrace the biblical views consistent with statement of faith originally embraced by Eikon Church," he said.
As previously reported, while a common argument among those who struggle with homosexual feelings is that they were "born this way," the Bible teaches that all are born with the Adamic sin nature, having various inherent feelings and inclinations that are contrary to the law of God, and being utterly incapable of changing by themselves.
"All we like sheep have gone astray. We have turned every one to his own way," Isaiah 53:6 reads, "and the Lord hath laid on him the iniquity of us all."
It is why Jesus came: to "save His people from their sins" (Matthew 1:21).
Scripture outlines that Jesus came to be the propitiation for men's sins (1 John 2:2; 1 John 4:10), a doctrine in Christianity known as substitutionary atonement, and to save men from the wrath of God for their violations against His law (Romans 4:25, Romans 5:9, Romans 5:16), a doctrine known as justification.
The Bible also teaches about regeneration, as in addition to sparing guilty men from eternal punishment, Christ sent his Holy Spirit to make those who would repent and believe the gospel new creatures in the here and now, with new desires and an ability to do what is pleasing in the sight of God by His indwelling and empowerment (Ezekiel 11:19, 2 Corinthians 5:17, Titus 3:5).
Jesus said that men must be born again, and be transformed by the Spirit from being in Adam to being in Christ, or they cannot see the Kingdom of God (John 3:3-8).
"A new heart also will I give you, and a new spirit will I put within you. And I will take away the stony heart out of your flesh, and I will give you a heart of flesh. And I will put My spirit within you, and cause you to walk in My statutes, and ye shall keep my
judgements
, and do them
," Ezekiel 36:26-27
In regard to marriage, Jesus also outlined in Mark 10:6-8,
"But from the beginning of the Creation, God made them male and female. For this cause shall a man leave his father and mother, and cleave to his wife, and they twain shall be one flesh."
————————————————-
GENERAL PROPHETIC NEWS SECTION:
————————————————-
ISRAEL HEADS FOR NETANYAHU-LED GOVERNMENT
https://prophecyupdate.blogspot.com/
The outcome of Israel's third election in 11 months points to at least half the electorate's overwhelming desire for continuity in government rather than the chaos of another deadlocked ballot and the resulting economic havoc. For this reason, Binyamin Netanyahu's Likud and its right-wing bloc came in first, trailed by their challenger, Benny Gantz's Kahol Lavan.
Ganz and his three co-leaders failed to accurately diagnose the dominant popular mood, because all three of their election campaigns were firmly fixated on Netanyahu's unfitness to govern under three corruption indictments and imminent trial on March 17. In any case, they argued, he would be too busy with the trial to exercise his duties diligently as prime minister.
And so, after Netanyahu trumpeted his party's great victory on Monday night, March 2, at the end of voting, Kahol Lavon's leaders waited in vain for good tidings.
What their strategists missed was that a weighty slice of the electorate was prepared to separate Netanyahu as politician and national leader from the persona that the police and prosecution had indicted for fraud, breach of faith and bribery. Some credited his allegations of a conspiracy by an adverse faction of the law enforcement body for trumping up the charges against him and subverting witnesses to this end.
The law clearly allows a prime minister to stay in office – even if convicted – until the appeals process is exhausted, promising long-drawn out years of litigation. In the meantime, enough voters decided to stick with Netanyahu and his loyal bloc of right-wing and religious parties for the sake of government continuity. While firmly in the lead after most of the ballots were counted by Wednesday noon, this bloc appears to be shy by one of two mandates of the magic 61 Knesset seats for establishing a majority government, and so final results are tensely awaited.
Kahol Lavan lags too far behind to bid against Netanyahu and is trying to raise the specter of a fourth election, as well as legislation for disqualifying the Likud leader from heading a government. A petition to this end was also filed with the Supreme Court. The justices face some tough deliberations before deciding to step into a constitutional minefield by nullifying a national election.  
With 95.5pc of the votes tallied, the most likely outcome of this election, say DEBKAfile analysts, is that the president will entrust the incumbent prime minister Binyamin Netanyahu with forming a minority government in preference to a fourth election. Negotiations are already apace with potential defectors from the opposition camp to come aboard and fill in the vacancies for a durable administration. 
—————————————————-
We haven't seen anything cause this much worldwide fear in a really long time.  But even though there is so much fear, we still don't know if this is going to evolve into the next great global pandemic that kills millions of people or not.  I wish that I had a definitive answer for you.  At this point we do know that the number of confirmed cases outside of China continues to rise at a very alarming rate, and we also know that this virus is about 34 times more deadly than the flu according to the latest numbers.  But in order for it to kill millions of people, a substantial percentage of the global population would have to be infected, and we don't know if that is actually going to happen. (

READ MORE…

)
—————————————————-
All across the United States people are getting really stressed out about COVID-19.  Every effort to contain the virus has failed, cases have started to pop up all over America, and the latest numbers show that it is 34 times more deadly than the flu.  And what makes this particular coronavirus even more frightening is the fact that it is so easy to catch.  You can become infected simply by breathing in the air around you, it can live on solid surfaces for days, and some victims can carry it around for weeks before ever showing any symptoms.  As this virus continues to spread, literally no public place will be safe, and that is really freaking a lot of people out.

(

READ MORE.

..)
—————————————————-
https://prophecyupdate.blogspot.com/ –  Lance D Johnson
Despite repeated attempts to assure the public that the coronavirus pandemic is under control in the United States, the federal government continues to take drastic measures, just in case.
A source close to NBC News says the Federal Emergency Management Agency (FEMA) is getting ready for President Donald Trump to declare an "infectious disease emergency declaration."
Once this national emergency is declared by the President, FEMA would be able to activate the $34 billion in funds the agency currently maintains. "It's money that's sitting there and ready," said a former FEMA official.
"To me this is another indication that the president and the White House are finally aware of the gravity of the situation," said Michael Coen, former FEMA chief of staff. "They need to consider all tools available to them and have contingencies for action."
These FEMA funds would assist the administration's strong coronavirus response, enlisting the military to help out. The emergency declaration would allow FEMA officials to provide disaster relief funding to state and local governments. The CDC has already identified coronavirus cases in fourteen states. This emergency declaration would allow FEMA to target the areas already affected by the virus, allowing for medical assistance teams, mobile hospitals, and military transport to help out with potentially overcrowded hospitals and panicked people.
In order to mobilize the military and activate the FEMA's disaster assistance funds, the Trump Administration would have to use the 1988 Stafford Act. The Stafford Act was used by President Bill Clinton in 2000 to combat West Nile virus in New York and New Jersey. Up to $5 million in federal aid was used to help these states control mosquitoes and help people recover from the mosquito-borne illness. This time, the declaration could impact multiple states and potentially activate the National Guard across the country.
Health and Human Services (HHS) has already declared this coronavirus strain to be a "public health emergency." FEMA is currently working with HHS to assist the federal government.
President Trump has repeatedly praised the Chinese President for his strong response to control the coronavirus. With billions of dollars at his disposal, will Trump employ similar tactics that the Chinese government has used?
Will trucks sweep through the city streets, spraying chemicals?
Will feverish individuals be pulled from their homes and quarantined, no matter the cause?
Will schools be ordered to shut down for months?
Will city streets become fearful ghost-towns, local businesses shut down, supply chains disrupted?
How many public places will be put on lock down and for how long?
Will employees be forced to work from home?
If the bodies pile up, how will the deceased be treated?
Will roads be blocked, travel restricted within the border?
How long will air travel be halted from all the affected countries?
When will the fear of virus subside?
Will quarantines and drastic measures be used for all future infections, including but not limited to: influenza, acute flaccid myelitis, measles, mumps, respiratory syncytial virus, pneumonia, bronchitis, etc.?
No matter how much money is spent in reassurance, viruses will still exist and they will defy our economies. No matter how many chemicals are sprayed, microbes are waiting to re-colonize the space, evolving with stronger traits. No matter how tough the quarantines, viruses live in a plane of existence we still don't understand, escaping the physical boundaries we try to reassure ourselves with. No matter how many emergencies are declared by experts, the conditions are already in place for viruses to take advantage of malnourished, immune-compromised populations.
No matter how much "safety" we are reassured by the government, we must learn to strengthen our own bodies and immune systems and take care of our families, preparing for potential societal upheaval and government overreach that could come to America. No matter how much fear and death we are fed by the media, we must continue to interact with one another, to treat one another with dignity and respect, to hug, kiss, give birth, and celebrate life.
SOURCES INCLUDE:
————————————————
https://prophecyupdate.blogspot.com/ – Rina Chandran
The coronavirus outbreak has enabled authorities from China to Russia to increase surveillance and clamp down on free speech, with the risk that these measures will persist even after the situation eases, digital rights experts said.
COVID-19, the illness caused by the new coronavirus which emerged from China late last year, has killed more than 3,000 people worldwide and made about 91,000 unwell.
In response, many countries have tightened border controls and imposed travel bans. Some have stepped up surveillance using artificial intelligence (AI) and big data, alarming human rights activists and data privacy experts.
"Governments are legitimising tools of oppression as tools of public health," said Raman Jit Singh Chima, Asia policy director at Access Now, a digital rights non-profit.
"The danger is that these measures stay in place and that data continues to be collected and used. We have seen this happen in the past after major events in China and after 9/11 in the United States," he told the Thomson Reuters Foundation.
China tightened controls during the Beijing Olympics in 2008, while the Sept. 11, 2001 attacks prompted the passage of the Patriot Act that human rights activists say gave authorities more power to step up surveillance for security purposes.
While the use of facial recognition in airports for a specific purpose and time may be justified to contain the coronavirus outbreak, keeping travel records, health records and other data indefinitely is "not legitimate", Chima said.
Moscow is using facial recognition technology to ensure people ordered to remain at home or in their hotels do so. Russian authorities last month said they would deport 88 foreign nationals for allegedly violating quarantine measures.
BARRED
Singapore, where an international conference in January led to coronavirus spreading around the world, from Spain to South Korea, is using a process called contact tracing to control infections.
In a Facebook post, Prime Minister Lee Hsien Loong said this entailed creating a detailed log of a patient's movements and interactions in the 14 days before admission to hospital, and tracing everyone exposed to the patient.
"Fortunately, COVID-19 patients have generally been cooperative in sharing information. This enables healthcare workers, public officers, and the Singapore Police Force to map out the history and contacts quickly," Lee said.
Authorities used immigration data to find a permanent resident who had breached quarantine requirements while in Singapore. His status was revoked and he was barred from re-entering Singapore, immigration authorities said last month.
As the coronavirus outbreak is "very serious", it is vital that governments respond by collecting and analysing citizens' data, said Louisa Jorm, director of the Centre for Big Data Research in Health in Australia.
"Some temporary invasion of privacy is inevitable if government authorities are to mount an effective public health response," said Jorm, based at the University of New South Wales, which is not directly involved in the pandemic response.
Some of the greatest fears about high tech social control are in China where people are required to use software on their smartphones that determines whether they should be quarantined or can be allowed into subways and public spaces.
A New York Times analysis found that the system appeared to share people's locations with the police, in a country which already has the world's most sophisticated system of electronic surveillance.
AI and security camera companies in China have been touting systems which they say can recognise faces even if people are wearing masks or hats and report them to authorities, while maps can show locations of buildings where infected patients live.
DANGER
Governments have extraordinary powers during emergencies but "typically with due process checks on the necessity, validity, and proportionality of those powers," said Sean McDonald of the Centre for International Governance Innovation.
U.S. authorities used Uber records to track a suspected coronavirus patient to Mexico, while South Korea used seized mobile phone records to quarantine thousands during an outbreak of the Middle East Respiratory Syndrome (MERS) in 2015, he said.
"The real risk, in situations like this, is that institutions will develop large surveillance mechanisms that they repurpose for more political or commercial means," said McDonald, a senior fellow at the Canadian think-tank.
At the University of Electronic Science and Technology of China, it has been mandatory since February for staff to submit information including their location and any contact with people from heavily affected areas, said one employee, Liaoyuan Zeng.
The professor also said police had come to his apartment to collect information on the family, including travel history.
"To me, this is a very reasonable data collection activity for safety reasons," he said.
"Uploading my body temperature, family information, travel history … is no problem at all, especially when data collection and surveillance is reasonable under this special circumstance," he said in emailed comments.
Countries need strong data protection laws and independent authorities who can ensure that data are not kept indefinitely or used for political purposes, and few Asian countries have such checks and balances, said Chima.
Asian countries are also using the outbreak to impose stricter information controls, and arresting and punishing people for allegedly spreading false information or criticising authorities for mishandling the outbreak.
"There's a danger that when you increase surveillance and information controls, it can undermine the public health system," said Chima, citing the example of the Chinese doctor who first raised the alarm over the virus, and was reprimanded.
————————————————
https://prophecyupdate.blogspot.com/ –  Doug Lynn
Only one form of contagion travels faster than a virus. And that's fear.
― Dan Brown, Inferno 
It appears reaction to Coronavirus® has wreaked more carnage globally than the virus itself. Although a 2-3% mortality rate is nothing to sneeze at, it's not exactly a Biblical plague either; even if virtually none of it passes the sniff test.
Given how Coronavirus® has been reported, coupled with how it's been handled, its dubious origins, the alleged number of infected and deceased, as well as the age and general health of those who are reported to have died….something stinks.
As I indicated in my last article, it seems Coronavirus® has, indeed, become the new Terrorism.  The dark powers want the panic. They need the hysteria. Why? For diversion, control, or all the above.
There can be no doubt the mainstream media is NOT trying to downplay COVID-19. Just the opposite.  Except what makes this latest remarketing of coronavirus different than 911®, Weapons of Mass Destruction®, and The War on Terror®, is that, this time, the Alternative Internet is on board – even to the point of citing Orwellian Media sources.
In any event, healthy skepticism is not close-mindedness, per se, because we may one day have a genuine pandemic on our hands.  But Coronavirus® doesn't present the way one would expect if real.  Instead, the hysteria has a sort of Y2K vibe to it all.
So I ask you, Dear Reader, what if all the numbers and the reporting regarding the contagiousness, infectivity, and mortality of Coronavirus® were completely erroneous? Or, worse…, complete bullsh*t like the Russian Dossier and the whistleblower behind Operation Ukrainian Impeachment.
What if the Chinese were punked?
What if every single human being on earth who has ever lived, has had coronaviruses in their system at one time or another and the math was exactly the same?
What if SARS and MERS were similar psyops played out…. when? During peak flu season.
Let us count the ways Coronavirus® fails to pass the sniff test:
1.) THE HYPE
Again, this blogger's speculation is that Coronavirus® is the remarketing of coronavirus via COVID-19®, and the selective reporting is the hype.  Because this urgency behind Coronavirus® in the news makes African AIDS look like the sniffles.
It also has become completely obvious that certain names/entities consistently appear in the COVID-19® coverage (in both the mainstream and alternative media): The Gates Foundation, John Hopkins University, and UK's The Guardian.
The Johns Hopkins Center for Health Security in partnership with the World Economic Forum and the Bill and Melinda Gates Foundation hosted Event 201, a high-level pandemic exercise on October 18, 2019, in New York, NY. The exercise illustrated areas where public/private partnerships will be necessary during the response to a severe pandemic in order to diminish large-scale economic and societal consequences.
(More on that in # 3 below)
And this from a few days ago:
The John Hopkins University Coronavirus Global Cases Monitor shows that the mortality rate of the epidemic is very low. At the close of this article, 87,470 cases, 2,990 deaths and 42,670 recovered.
It is normal for the media to focus on the first two figures, but I think it is important to remember the last one. The recovered figure is more than ten times the deceased one. This should not make the reader ignore the epidemic, but it is also worth reading the scientific study that shows that the death rate in citizens under 60 is less than 1.3%, 0.2% in young population, and on average it is a maximum of 4% ("The Epidemiological Characteristics of an Outbreak of 2019 Novel Coronavirus Diseases", February 2020).
Additionally, the John Hopkins people have been incessantly interviewed throughout the cable news universe.
GLOBAL DEVELOPMENT
Coronavirus: first death outside China recorded as total fatalities pass 300
Man from Wuhan has died in a Philippines hospital, says WHO, as Xi Jinping orders 1,400 more medical workers into Wuhan
Global development is supported by
Bill and Melinda Gates Foundation
Sun 2 Feb 2020 11.08 EST
Indeed. The Gates Foundation. And the hits keep coming.
What about the timing of the first recorded COVID-19® death that occurred outside of China? It was one day before the Iowa Caucuses were held (2-3-2020) where the results were massaged to raise Mayor Pete over Bernie and bump Biden to the bare minimum viability.
It was also two days before the Diamond Princess cruise ship was quarantined in Japan (more on this in # 4 below) and three days before Trump was acquitted in the Senate.
Certainly, it would be a stretch to believe the hype behind a "new" global virus would be geared to somehow affect the 2020 U.S. Presidential Election… but in the age of 911, Russiagate, and Operation Ukrainian Impeachment – would anything surprise me?
Nope. Probably not.
However, it could be that everything we're seeing regarding COVID-19 is real; which would be amazing since it would be the first time in decades the Orwellian Media got it right. Maybe even the first time ever.
And, now, it's been reported Coronavirus® "threatens to disrupt" the 2020 Campaign.
Empty stadiums and no more selfie lines? Coronavirus becomes 2020 X-factor.
If the virus does spread, the mechanical implications for campaigns could be profound.
And what about The Guardian? Always The Guardian:
Why, those tenacious Brits are everywhere. Even on the ground in Washington State?
Because Coronavirus® is everywhere. All day. Every day.
An especially good benchmark is what's being reported via cellphone apps because these are primarily what the Bubbleheads see. The headlines are also queued onto internet browsers and e-mail platforms.
This from Yahoo News recently:
But after several paragraphs of doom, we read, way down the page, that the second death in Washington State was…
….a man in his 70s with underlying conditions….
Again, nothing to sneeze at, but still not the Bubonic Plague either, as it seems to be presented in the media.
Like SARS, coronavirus is pneumonia. But is COVID-19® worthy of the hype with a 1-3% mortality rate?  Especially, when most of those who have died were considered "medically high risk"?
Again, it seems the panic over COVID-19® is causing more problems than the virus itself.
So maybe Churchill had a point when he said: "The only thing to fear is fear itself."
That's 67,000+ a month! Little kids dying around the world.
Where were the headlines?
But COVID-19? Less than 100,000 infected and a little more than 3,000 reported deaths at the time of this writing. And that's the John Hopkin's numbers.  But even IF the reporting was bogus and the mortality rate was as high as 6 to 11% as some have claimed, then wouldn't faulty reporting mean the number of infected could be higher as well? And wouldn't that reduce the mortality rate also?
Furthermore, if COVID-19 spreads so easily, then why only less than 100,000 cases worldwide?  Especially considering that China is the most populous nation on earth.
CDC estimates that so far this season there have been at least 32 million flu illnesses, 310,000 hospitalizations and 18,000 deaths from flu.
Honestly, it seems COVID-19 has even less stamina worldwide than Joe Biden on the campaign trail.
An editorial published Friday in the New England Journal of Medicine speculated that the coronavirus currently causing panic in world markets could turn out no worse than "a severe seasonal influenza" in terms of mortality.
So is COVID-19 real or is it a marketing gimmick?  How would you know for sure?
————————————————
https://prophecyupdate.blogspot.com/ –
William Engdahl
The grave risks and dangers in the process of worldwide out-sourcing and so-called globalization of the past 30 years or so are becoming starkly clear as the ongoing health emergency across China threatens vital world supply chains from China to the rest of the world. While much attention is focused on the risks to smart-phone components or auto manufacture via supplies of key parts from China or to the breakdown of oil deliveries in the last weeks, there is a danger that will soon become alarmingly clear in terms of global health care system.
If the forced shutdown of China manufacture continues for many weeks longer, the world, could begin to experience shortages or lack of vital medicines and medical supplies. The reason is that over the past two decades much of the production of medicines and medical supplies such as surgical masks have been outsourced to China or simply made in China by Chinese companies at far cheaper prices, forcing Western companies out of business.
According to research and US Congressional hearings, something like 80% of present medicines consumed in the United States are produced in China. This includes Chinese companies and foreign drug companies that have outsourced their drug manufacture in joint ventures with Chinese partners. According to Rosemary Gibson of the Hastings Center bioethics research institute, who authored a book in 2018 on the theme, the dependency is more than alarming.
Gibson cites medical newsletters giving the estimate that today some 80% of all pharmaceutical active ingredients in the USA are made in China.
"It's not just the ingredients. It's also the chemical precursors, the chemical building blocks used to make the active ingredients. We are dependent on China for the chemical building blocks to make a whole category of antibiotics… known as cephalosporins. They are used in the United States thousands of times every day for people with very serious infections."
The made in China drugs today include most antibiotics, birth control pills, blood pressure medicines such as valsartan, blood thinners such as heparin, and various cancer drugs. It includes such common medicines as penicillin, ascorbic acid (Vitamin C), and aspirin. The list also includes medications to treat HIV, Alzheimer's disease, bipolar disorder, schizophrenia, cancer, depression, epilepsy, among others. A recent Department of Commerce study found that 97 percent of all antibiotics in the United States came from China.
Few of these drugs are labeled "made in China" as drug companies in the USA are not required to reveal their sourcing. Rosemary Gibson states that the dependency on China for medicines and other health products is so great that, "…if China shut the door tomorrow, within a couple of months, hospitals in the United States would cease to function." That may not be so far off.
At the time the outsourcing of US and European drug manufacture to China began no one could imagine the present health catastrophe growing out of Wuhan in a matter of days. The massive China quarantine since late January has shut some 75-80% of all Chinese factories and created an unprecedented domestic China demand for every kind of medical product since the WHO declaration of medical emergency around the coronavirus or COVID-19 events at the end of January. It is unclear how badly deliveries of vital pharmaceuticals including essential antibiotics from China to the USA or Europe or other countries will be affected though anecdotal reports of hospitals beginning to experience delivery problems are surfacing. Even the idea to turn to India, another major global pharmaceutical supplier, only finds that most Indian manufacturers are dependent on China for their active drug ingredients.
The emergence of China in recent years as the global giant in terms of pharmaceutical drugs and products is embedded in the Made in China-2025 national plan as one of the ten priority areas for China to gain world leadership. It has not been simply a random chance development. This in turn, as the present COVID-19 crisis makes starkly clear, is a huge vulnerability for the rest of the world.
How did such a one-sided situation develop? We have to go back to the role of the Clinton Presidency in what was then dubbed globalization, the Davos model of outsourcing any and everything from advanced industrial countries like the USA or Germany to especially China after 2000.
In May 2000 in one of the most far-reaching actions of his Presidency, Bill Clinton, with the strong backing of US multinational companies, succeeded, over the strong objections and warnings of many trade unions, to get Congressional passage of a permanent "most-favored nation" trade status for China and US support for China entry into the World Trade Organization. That gave the green light to corporate America for a flood of overseas investment in cheaper China manufacture known as "out-sourcing." Major US drug makers were among them. Within two years of the passage of the US free trade agreement with China the US shut its last penicillin fermentation plant in New York State as a result of severe Chinese low-price competition.
In 2008, the Chinese government designated pharmaceutical production as a "high-value-added industry" and bolstered the industry through subsidies and export tax rebates to encourage pharmaceutical companies to export their products. By 2019 China had become by far the world's largest source for active pharmaceutical ingredients (APIs).
The Achilles Heel of this globalization and sole dependency for vital medicines on one country now becomes alarmingly clear as the future of China as a reliable supplier of needed drugs and other medical supplies has suddenly become a matter of grave concern to the entire world.
————————————————
https://prophecyupdate.blogspot.com/
As the Scandinavian nation braces itself for a repetition of the 2015 migrant crisis, its political establishment is deeply divided on how to proceed.
Sweden's immigration debate has flared up again, as Turkey decided to let migrants through its borders.
While many journalists and experts see the situation as reminiscent of the 2015 migrant crisis, when Sweden alone took in 163,000 asylum seekers, today's situation is largely different in terms of party politics.
The liberal-conservative Moderates, who under former Prime Minister Fredrik Reinfeldt embraced mass immigration and were largely in favour of migrant-assisted population growth, went out with the message "Strengthen the Border".
"Sweden's refugee situation of 2015 must never be repeated! When Turkey's president now opens the border to Europe for migrants, Sweden and the EU must act to protect the border", the Moderates wrote. To protect Europe's borders, the party suggested sending Swedish personnel and border guards to the EU's external borders to assist Greece and Bulgaria, the two nations at the forefront of the new migrant crisis.
"To adopt naive and destructive immigration laws in Sweden has been completely idiotic. Giving the EU control of Sweden's border protection was an epic bad idea. The fact that the EU gave Turkey power over the EU border protection was at least as bad", the party tweeted.
————————————————
UNEXPLAINED "BLACK RAIN" IS FALLING IN JAPAN SPARKING FEARS AND CONCERNS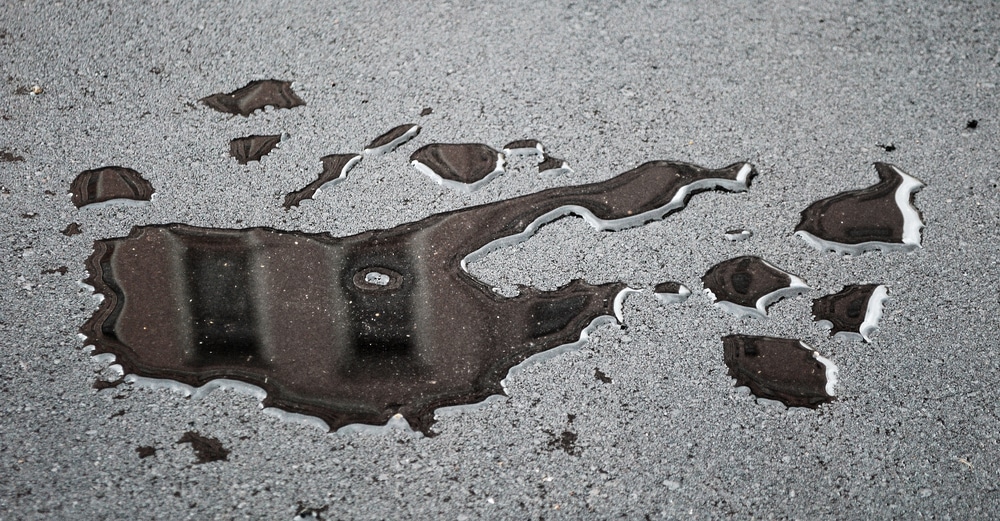 (ETH) – Mysterious black rain is falling from the skies of Japan and has sparked fears and concerns among residents from speculations of incinerated coronavirus bodies, nuclear fallout, a warehouse fire and pollution among theories to explain the strange phenomenon over parts of Japan.  The Daily Mail is reporting that Soot-coloured rainwater was has been reported to authorities and on social media by people living in several wards in Saitama Prefecture in Japan, on 2 March.
The majority of these reports have come from the city of Hasuda – but other affected areas included Ageo, Iwatsuki, and Kuki, also in Saitama. The latest report indicates that Hasuda City officials issued a statement stating they were investigating the matter after receiving multiple complaints of 'black puddles in roads and on cars', according to SoraNews24.
Some local Saitama citizens have expressed concern over the possibility of nuclear-related materials in the atmosphere, many on Twitter using the hashtag #blackrain.  'Black rain came down today over a wide area,' according to one individual on Twitter.  'It looks like oil and is under investigation. They said they checked radiation levels and nothing unusual was found. Black rain is disturbing,' they added.
Another person wrote: 'That's a little too scary.' While another said: 'That's about as bad an omen as you can get these days.' Hasuda City officials were said to have measured radiation levels and found 'nothing out of the ordinary'.  Although the official cause of the black rainwater remains a mystery and further investigation is necessary a 'gigantic' fire reportedly broke out in Hasuda around the time of the rainfall that many are speculating to be the cause of the black rain.
—————————————————
SEEK THE LORD JESUS CHRIST WHILE HE STILL CAN BE FOUND – HE IS COMMING QUICKLY – IT IS A "FREE" GIFT OF ETERNAL LIFE.
2 "(For he saith, I have heard thee in a time accepted, and in the day of salvation have I succoured thee: behold, now is the accepted time; behold, now is the day of salvation.)" (2nd Corinthians 2:6)
—————————————————
"WHAT IS THE PRAYER OF SALVATION?"


Many people ask, "Is there a prayer I can pray that will guarantee my salvation?" It is important to remember that salvation is not received by reciting a prayer or uttering certain words. The Bible nowhere records a person's receiving salvation by a prayer. Saying a prayer is not the biblical way of salvation.
The biblical method of salvation is faith in Jesus Christ. John 3:16 tells us, "For God so loved the world that he gave his one and only Son, that whoever believes in him shall not perish but have eternal life." Salvation is gained by faith (Ephesians 2:8), by receiving Jesus as Savior (John 1:12), and by fully trusting Jesus alone (John 14:6; Acts 4:12), not by reciting a prayer.
The biblical message of salvation is simple, clear, and amazing at the same time. We have all committed sin against God (Romans 3:23). Other than Jesus Christ, there is no one who has lived an entire life without sinning (Ecclesiastes 7:20). Because of our sin, we have earned judgement from God—death (Romans 6:23). Because of our sin and its deserved punishment, there is nothing we can do on our own to make ourselves right with God. As a result of His love for us, God became a human being in the Person of Jesus Christ. Jesus lived a perfect life and always taught the truth. However, humanity rejected Jesus and put Him to death by crucifying Him. Though that horrible act killed the only truly innocent man, our salvation was obtained. Jesus died in our place. He took the burden and judgment of our sin upon Himself (2 Corinthians 5:21). Jesus was then resurrected (1 Corinthians 15), proving that His payment for sin was sufficient and that He had overcome sin and death. As a result of Jesus' sacrifice, God offers us salvation as a gift. God calls us all to repent of our sins (Acts 17:30) and have faith in Christ as the full payment of our sins (1 John 2:2). Salvation is gained by receiving the gift God offers us, not by praying a certain prayer.
Now, that does not mean prayer cannot be involved in receiving salvation. If you understand the gospel, believe it to be true, and have accepted Jesus as your salvation, it is good and appropriate to express that faith to God in prayer. Communicating with God through prayer can be a way to progress from accepting facts about Jesus to fully trusting in Him as Savior. Prayer can be connected to the act of placing your faith in Jesus alone for salvation.
Again, though, it is crucially important that you do not base your salvation on having said a prayer. Reciting a prayer cannot save you! If you want to receive the salvation that is available through Jesus, place your faith in Him. Fully trust His death as the sufficient sacrifice for your sins. Completely rely on Him alone as your Savior. That is the biblical method of salvation. If you have received Jesus as your Savior, by all means, say a prayer to God. Tell God how thankful you are for Jesus. Offer praise to God for His love and sacrifice. Thank Jesus for dying for your sins and providing salvation for you. That is the biblical connection between salvation and prayer.
If you have received Jesus as your Savior because of what you have read here today, please click on the "I have accepted Christ today" button below.
If you have any questions, please use the question form on our Bible Questions Answered page.