World Events Pointing to the Rapture and the Soon Return of Jesus

298K subscribers
Please Help Support This Ministry:

https://www.paypal.me/watchman1963

Cash App: $watchman1963 Please subscribe to my backup channel:

https://www.youtube.com/channel/UC4nc…

Current Events Linked To Biblical Prophecies. Everything is unfolding just as the bible foretold. Wars, Volcanic Eruptions, Earthquakes, Extreme Weather, Christian Persecution, Violence and more!
——————————————-
The End Times are HERE…Climaxing in the Return of Jesus Christ!

Please Help Support This Ministry:

https://www.paypal.me/watchman1963

Cash App: $watchman1963 Please subscribe to my backup channel:

https://www.youtube.com/channel/UC4nc…

Current Events Linked To Biblical Prophecies. Everything is unfolding just as the bible foretold. Wars, Volcanic Eruptions, Earthquakes, Extreme Weather, Christian Persecution, Violence and more!
——————————————-
90,000 Troops in Border (Nov 11,2020) PLA Conduct live fire Drill involving 30 Type 15 Tank Near LAC

90,000 Troops in Border, PLA Conduct live-fire Drill involving 30 Type 15 Tank Near LAC The Chinese People's Liberation Army (PLA) Tibet Military Command recently conducted a long-distance maneuver exercise featuring heavy equipment, including dozens of Type 15 light tanks and different types of infantry fighting vehicles and trucks, in a move experts said demonstrated the PLA's rapid, comprehensive deployment capabilities in high-altitude border regions. A combined 4rms brigade attached to the PLA Tibet Military Command recently took advantage of railways and motorized maneuver approaches in a cross-day-and-night long-distance maneuver exercise into regions more than 4,000 meters above sea level. Most of the heavy we4pons and equipment featured in the drills were newly commissioned, the report said. Military observers noted the number of heavily armored vehicles involved is large. In one scene from the news footage, about 30 Type 15 light tanks can be seen, in addition to different types of infantry fighting vehicles and trucks, also in large numbers.
——————————————-
IDF raises level alert on Gaza border; Europe must combat political Islam – TV7 Israel News 10.11.20

Today's top stories 10.11.20; 1) Israel raises its level of alert along its southern border with the Gaza Strip. 2) Russian President Vladimir Putin urges his Syrian counterpart Bashar al-Assad to provide conditions for a large-scale return of Syrian refugees. 3) Austrian Chancellor Sebastian Kurz urges Europe to unite in a pan-European battle against political Islam.
——————————————-
SOMETHING DOESN'T ADD UP! Tucker Carlson & Judicial Watch Election Bombshells! Investigations?!
——————————————-
What's Really Happening In 2020 Election Prophetically
•

Streamed live on Nov 9, 2020

44.9K subscribers
There are signs in the election showing what's really happening behind the scenes pointing to a transition into Biblical prophecy that is nearing. Support this ministry so we can continue sharing signs of Biblical prophecy to the world, donate here:

https://signsofthelastdays.org/giving-2/

Check recurring contribution button to become a monthly Partner In Prophecy.
——————————————-

188K subscribers
Before I Let You Go (Part 2) – A Conclusion to 2 Peter In Peter's farewell address, he reminds us (the church) of the hope that is awaiting us in heaven. Until then, we are to be growing in our knowledge of Christ, keeping our faith alive, and preparing ourselves for His return. Pastor Jack Hibbs
——————————————-
PASTOR JD – 

Prophecy Update – Now What?
PUT YOU AFFAIRS IN ORDER:

188K subscribers
Bible Prophecy Update – Now What?

Pastor JD

answers the question of "Now what?" in light of the ongoing chaos over the US presidential election declaring Biden the winner. Subscribe to Pastor JD's new prophecy website at http://jdfarag.org
—————————————————
(WORLD – PROPHETIC NEWS ARTICLES PRESENTATION (WEDNESDAY 11th NOVEMBER 2020)
—————————————————
(THIS IS THE WORLD'S CURRENT TIMELINE)
Matt. 24:6 And ye shall hear of wars and rumors of wars: see that ye be not troubled: for all these things must come to pass, but the end is not yet.
Matt. 24:7 For nation shall rise against nation, and kingdom against kingdom: and there shall be famines, and pestilences, and earthquakes, in divers places.
Matt. 24:8 All these are the beginning of sorrows.
Matt. 24:9 Then shall they deliver you up to be afflicted and shall kill you: and ye shall be hated of all nations for my name's sake.
Luke 12:40 Be ye therefore ready also: for the Son of man cometh at an hour when ye think not
—————————————–
THIS IS THE WORLD'S VERY NEAR FUTURE:
Matt. 24:21 For then shall be great tribulation, such as was not since the beginning of the world to this time, no, nor ever shall be
—————————————————
WE PREACH THE BLESSED HOPE FOR THE FUTURE IN JESUS CHRIST OUR SAVIOUR
1Cor. 12:3 Wherefore I give you to understand, that no man speaking by the Spirit of God calleth Jesus accursed: AND THAT NO MAN CAN SAY THAT JESUS IS THE LORD, BUT BY THE HOLY GHOST.
"Behold, I come like a thief! Blessed is he who stays awake and keeps his clothes with him, so that he may not go naked and be shamefully exposed."
"And you know what is restraining him now so that he may be revealed in his time. For the mystery of lawlessness is already at work. Only he who now restrains it will do so until he is out of the way."
REV. 14:12
Here Jesus was alluding to the fact that the Doctrine of Eternal Security WILL EXPIRE WITH THE RAPTURE OF THE CHURCH
Luke 12:37 Blessed are those servants, whom the lord when he cometh shall find watching: verily I say unto you, that he shall gird himself, and make them to sit down to meat, and will come forth and serve them
SO WON'T YOU ACCEPT JESUS NOW AND BE REMOVED FROM THAT EVENT  (OF TRIBULATION) AND LIVE FOREVER WITH JESUS IN THE FAMILY OF GOD?
2 "(For he saith, I have heard thee in a time accepted, and in the day of salvation have I succoured thee: behold, now is the accepted time; behold, now is the day of salvation.)" (2nd Corinthians 2:6)
—————————————————
DAILY CHRISTIAN BIBLICAL QUESTIONS AND ANSWERS:
—————————————————
Light Before The Sun?
https://gracethrufaith.com/ask-a-bible-teacher/light-before-the-sun/
QUESTION:    I was wondering how in the creation week account we could have 'evening and morning' before the sun had been created on the 4th day?
ANSWER:

 

   Good question. And the answer can be found in the Hebrew words for light. In Genesis 1:3 the word is our also spelled owr. It means light. God "turned on" the light to separate it from the darkness. The fact that He called the light day and the darkness night indicates that both were present, but not at the same time.
In Genesis 1:14 the word for light is ma'our or ma'owr. It means light repository, literally candlestick or chandelier. This indicates that God gathered the light into two specific sources, one for the day and one for the night, to mark days, years, and seasons as well as to light the earth.
NOTE: for more on this, see Jack's article, Let There Be Light
Light Before The Sun And Moon
https://gracethrufaith.com/ask-a-bible-teacher/light-before-the-sun-and-moon/
QUESTION:    What was the first light? The one that illuminated the first day of creation.  The sun, moon, an stars weren't made until day four.  The word for Light differs from that of the light of the sun and moon.
 ANSWER:    In Genesis 1:3 the Hebrew word for light is "owr" and simply means light.  In Genesis 1:14 when God created the sun and moon the Hebrew word for light is "ma'owr" which means "a luminous body."  So in creating the Sun and Moon, God was gathering the light into a luminous body, the Sun, to light the day.  He then created the Moon and positioned it to reflect a portion of the Sun's light onto earth during the night time.
Light On Day 1, Sun On Day 4. How Can This Be?
https://gracethrufaith.com/ask-a-bible-teacher/light-on-day-1-sun-on-day-4-how-can-this-be-2/
QUESTION:    In Genesis 1:3 it says, "And God said let there be light and there was light. " It was day 1. In Genesis 1:16 it says,
"And God made two great lights; the greater light to rule the day, and the lesser light to rule the night: he made the stars also." It was day 4.
So if God didn't create the Sun and Moon until day 4, what was the light He created on day 1? Also, evenings and morning are determined by the rising and setting of the sun are they not? But if the sun was not created until the fourth day then what determined the days before that?
ANSWER:

 

   The answer lies in the comparison of the Hebrew language in Genesis 1:3 with that of Genesis 1:16. In the first instance the word for light is "owr" which means light. In the second it's "mowr" which is a light repository, literally a candle stick or chandelier. So God created the light on day 1 and separated it from the darkness, permitting the distinction between day and night. Then He gathered the light into one place (the Sun) on day 4, where it's been ever since.
Evenings and mornings are not really created by the rising and setting of the Sun. They're created by the rotation of the Earth on it's axis, any given area spinning into and out of the path of the light every 24 hours.
Signs In The Sun, Moon, And Stars
https://gracethrufaith.com/ask-a-bible-teacher/signs-in-the-sun-moon-and-stars/
QUESTION:    Matt. 24:29 and Mark 13:24-25 say that the signs of the sun, moon and stars occur after the tribulation. But Joel 2:31 says the signs in the sun, moon, and stars happen before the Day of the Lord. My question is do the signs in sun, moon, and stars occur after the tribulation and before the start of the 1000 year reign of Christ as Matt. 24 says, or before the Day of the Lord as Joel 2 says?
ANSWER:

  

  The passage from Joel 2:31 refers to Rev. 6:12-14. This is the 6th Seal judgment which takes place before the Great Tribulation begins. Then there are the signs you mentioned that occur in conjunction with its end. The Sun and Moon also give signs through out the last seven years, such as in Rev. 8:12 and Rev. 16:8. So it's not one or the other but both.
The Gospel In The Stars
https://gracethrufaith.com/ask-a-bible-teacher/the-gospel-inthe-stars/
QUESTION:    In your latest post I noted this statement: "But the people disobeyed God's commandment to go forth and replenish the Earth, setting about instead to build a great city and a tower to protect themselves from another flood. They also used the tower to study astrology, a corruption of the Gospel that God had written in the stars using the names of 12 constellations." I've never heard of a Gospel in the stars. What does that mean?
The heavens declare the glory of God; the skies proclaim the work of his hands. Day after day they pour forth speech; night after night they display knowledge.  There is no speech or language where their voice is not heard. Their voice goes out into all the earth, their words to the ends of the world.
The Hebrew Mazzaroth is the original version of the so-called signs of the zodiac that were perverted into astrology.  According to tradition, it was based on 12 constellations named by Adam, Seth, and Enoch long before the flood to teach early man the story of the Coming Redeemer.  The Sphinx in Egypt is a monument to the Mazzaroth.  You can get a book titled "The Gospel In The Stars" by J. A. Seiss if you want to do a more complete study.
—————————————————-
NEWS CLIPS/ARTICLES OBTAINED FROM MANY SOURCES – INCLUDING
Tracking bible prophecy.org
Rapture Ready News
Prophecyupdate.Com
Main News Channels
End Times Headlines
Prophecyupdateblogspot.com
Stevequayle.com
Gracethrufaith.com
Nowtheendbegins.com
Other Christian Sites
(CLICK ON) LATEST DAILY NEWS CLIPS:
ISRAEL NEWS:
THE MIDDLE EAST PEACE PLAN IS "ANTI GOD" – (GOD WILL NOT ALLOW JERUSALEM TO BE DIVIDED).
ZECHARIAH 12:2-3
Zech. 12:2 Behold, I will make Jerusalem a cup of trembling unto all the people round about, when they shall be in the siege both against Judah and against Jerusalem.
Zech. 12:3 And in that day will I make Jerusalem a burdensome stone for all people: all that burden themselves with it shall be cut in pieces, though all the people of the earth be gathered together against it
I AM GOING TO MAKE JERUSALEM A CUP THAT SENDS ALL THE SURROUNDING PEOPLES REELING … Zech. 12:2
God is in control, and He told the nations the consequences of dividing the Promised Land and declaring peace and safety on their own terms (Joel 3:1-2; I Thess. 5:3)
WORLD TERRORISM – WARS
GENERAL WORLD NEWS:
GENERAL WORLD CORONAVIRUS NEWS:
WORLD FINANCE:
Rev. 6:6 And I heard a voice in the midst of the four beasts say, A measure of wheat for a penny, and three measures of barley for a penny; and see thou hurt not the oil and the wine
MASSIVE EARTH CHANGES/EARTHQUAKES/VOLCANOES ETC:
2Chr. 7:13 If I shut up heaven that there be no rain, or if I command the locusts to devour the land, or if I send pestilence among my people;
2Chr. 7:14 If my people, which are called by my name, shall humble themselves, and pray, and seek my face, and turn from their wicked ways; then will I hear from heaven, and will forgive their sin, and will heal their land
CHRISTIAN AND RELIGIOUS WORLD NEWS:
Matt. 24:9 Then shall they deliver you up to be afflicted, and shall kill you: and ye shall be hated of all nations for my name's sake.
Matt. 24:10 And then shall many be offended, and shall betray one another, and shall hate one another
EXTRA WORLD – ALTERNATIVE NEWS:
Please keep in mind that this collection of News Articles is mainly concerning America, but also take note that what happens in America will also "Dramatically" affect Australia and the rest of the World "Massively".
————————————————-
WORLD – PROPHETIC NEWS ARTICLES PRESENTATION  (WEDNESDAY 11th NOVEMBER 2020) 
————————————————-
MIDDLE EAST AND WORLD WAR LOOMING THE BUILD UP TO PSALM 83  – ISAIAH 17 AND GOG OF MAGOG WARS EZEKIEL 37-38:
THE WHOLE WORLD IS UNSTABLE FINANCIALLY, POLITICALLY, PHYSICALLY, MORALLY, GODLY: – AND BECOMING MORE SO DAILY. (WE ARE IN THE BEGINNING OF SORROWS (MATT 24:8)
THE BIBLE STATES THAT IT WILL ONLY GET WORSE BEFORE THE START OF THE TRIBULATION OF MANKIND – (REVELATION 6)
But before that we have to go through the Birth Pangs, leading up to the Tribulation of Mankind; and I feel that the beginning of Matthew 24 explains that time very well. We are currently in the Birth Pangs (Even though Matthew 24: is directed at the Jewish Nation, it still reflects Biblical Prophecy for the whole World at this time):
Matt. 24:6 And ye shall hear of WARS AND RUMOURS OF WARS: see that ye be not troubled: for all these things must come to pass, but the end is not yet.
Matt. 24:7 FOR NATION SHALL RISE AGAINST NATION, AND KINGDOM AGAINST KINGDOM: and there shall be famines, and pestilences, and earthquakes, in divers places.
————————————————-
GENERAL PROPHETIC NEWS SECTION:
————————————————-
COVID CASES SPIKING, HOSPITALS FILLING UP, FULL LOCKDOWNS LOOM, CDC RELEASES NEW THANKSGIVING GUIDELINES, ITALY FEARS SECOND WAVE
https://endtimeheadlines.org/2020/11/covid-cases-spiking-hospitals-filling-up-full-lockdowns-loom-cdc-releases-new-thanksgiving-guidelines-italy-fears-second-wave/ – Nov 10, 2020

(ETH) – CORONAVIRUS BEGINS TO SURFACE ITS UGLY HEAD AGAIN BY MAKING HEADLINES AROUND THE WORLD. HERE IN AMERICA,  There were just over 59,000 COVID-19 patients in hospitals across the Nation on Monday, making it the country's highest number ever of in-patients being treated for the disease, and new infections reach record levels for the sixth consecutive day according to a new report from Reuters.
This report goes further to reveal that the number of Americans diagnosed with the virus currently hospitalized has surged around 73% over the past 30 days to at least 59,008 – making it a record level that has surpassed the previous high of 58,370 on July 22. Daily new infections, meanwhile, exceeded 100,000 for the sixth consecutive day. In Pennsylvania, there have been ongoing restrictions on indoor dining in response to recent spikes in COVID-19 cases, and many believe that Philadelphia may soon be back in a complete lockdown again as the warning bells are being sounded by Pennsylvania's health officials.
Pennsylvania Health Secretary Dr. Rachel Levine just stated: "We are now seeing the highest case counts of the COVID-19 pandemic that we have seen since the beginning," This comes as there have been more than 3,400 new COVID-19 cases that were reported on Monday.  "This is a virus that hunts humans. It's still out there hunting. It's hunting more aggressively now than it has been in months," Philadelphia Health Commissioner Dr.  Thomas Farley said.
"We had several days where we had more than 600 cases per day. Just a few weeks ago we were about 70 cases a day, so this is a very rapid rise," he said. "We're worried about gatherings of all sorts, particularly gatherings indoors, but even gathering outdoors," said Dr. Farley. "Everything is on the table, right down to a complete lockdown to very targeted restrictions," he said.
Meanwhile, the CDC has just responded to the uptick in coronavirus cases by releasing updated guidelines for Thanksgiving celebrations for the US as coronavirus cases once again surge in the United States. The updated guidelines have been released as experts claim small household gatherings have become a big contributor to the spike in COVID-19 cases.
According to the report from FOX 29, The first set of guidelines by the CDC has ranked a number of popular Thanksgiving activities by their level of risk and includes considerations to slow the spread of the virus during small gatherings, but say they are meant to supplement, and not replace, local health and safety laws and regulations.
The CDC is stressing that Thanksgiving gatherings should be done virtually or with members of your own household as it poses the lowest risk of spread over the holiday. THE CDC goes on to stress that bringing other family members or friends from different households into your home, including college students returning home, poses varying levels of risk. You can view the full Thanksgiving Guidelines HERE.
In Paris, Officials are suggesting that all traditional Christmas and New Year's celebrations should be completely canceled this year over fears it could lead to another resurgence in the COVID-19 virus, according to Paris hospital director Julien Lenglet told RMC Radio on Tuesday.
According to Reuters,  Lenglet stressed that there was a risk that Christmas and New Year's Eve parties – known in France as "Saint-Sylvestre" – could end up as a "giant, intergenerational cluster that could be at the origins of a potential new third wave" of COVID-19. "I would say, without any hesitation, that we ought to cancel Christmas and Saint-Sylvestre," said Lenglet, who works at the Antony Hospital in the Paris region.
Meanwhile, back in Italy, there are reports that it has become the epicenter of a second wave of the coronavirus, putting at risk the country's economic recovery and reviving the specter of a health-care crisis Italians thought they had overcome this spring. This comes as reports of infections, hospitalizations, and deaths linked to Covid-19 are rising exponentially, hospitals in Milan are running out of beds even after having converted wards and suspended nonurgent procedures. Ambulances have been forced to wait for hours to drop off patients at hospitals.
————————————————-
TRUMP FIRES DEFENSE SECRETARY: WHAT DOES THIS MEAN?
Multiple media outlets are reporting today that President Trump has just fired Mark Esper, the Defense Secretary and a known deep stater who opposes Trump's authority. He is being replaced by Christopher Miller, Director of the National Counterterrorism Center.
Understand that the election theft was conducted in real time on Nov. 3rd, using the Dominion software, created by a corporation partially owned by Nancy Pelosi. During the election, the real-time data were shunted offshore, where calculations were run to produce action lists for stealing the votes in swing states like Wisconsin and Michigan, and then Hammer and Scorecard (created by the CIA) were used to alter the votes in real time, in the voting machines.
Deep source insiders have been telling me for days that an "epic counter attack" against the deep state is about to be launched by Trump. We don't know the details about this counter attack, but we do know that Trump has two options which involve deploying the military to save the Republic:
Option #1) Invoke the Insurrection Act and declare the Democrats' blatant vote rigging and outrageous censorship to be a "rebellion" against the United States of America. Order military police to arrest the thousands of high-level traitors who tried to carry out a communist-influenced coup against the United States, including all the CEOs of Big Tech as well as the heads of the corrupt Democrat party. More details here.
Option #2) Invoke Sec. 2 of the Fourteenth Amendment, which calls for Trump to strip Electoral College votes from all states engaged in acts of rebellion against the United States, which of course includes rigged election theft and vote fraud. More details here. And here.
Both of these options will likely require deploying elements of the military in left-wing cities in order to first carry out the arrests of the traitors and then maintain the rule of law as left-wing terrorists rise up and try to stage a kinetic coup / civil war in America's streets.
Because Mark Esper is a left-leaning deep state traitor, he had to be removed and replaced in a run-up to Trump launching his counter attack against America's domestic enemies.
————————————————-
The Pope's Encyclical "Fratelli Tutti" ("Brothers All") sadly seems more a massive and unwieldy political document than a religious guide to the Catholic faithful. 
The encyclical's intended audience appears to be secular world rather than people of faith. The 43,000-word tome contains almost no discussion of Catholic dogmas. Although the Pontiff's diagnosis of the world's ills seems accurate enough, unfortunately his proposed antidotes – equality of result rather than equality of opportunity and individual liberty, the bedrocks of Western democracies – would seriously threaten freedom.
The Pope, for instance, implies that the twilight of the planet's centuries old diplomatic nation-state system has arrived, prompting the need for a more globalist political system. Regrettably, that usually brings with it no transparency, no accountability and no recourse. Think of the United Nations, the UN Human Rights Council, the International Criminal Court or the European Union.
The Pope denigrates the concept of nationalism by referring to it as "local narcissism." His support for "open borders" would deny nations the right to sovereignty over their national territories. Pope Francis, a lifelong priest of the Jesuit order, appears to be calling for a system of international organizations that would possess the power to override the will of individual states and have the potential to become a global despotism.
The Pope also makes no secret of his opposition to the global capitalist free market economy. He proposes instead that wealthy countries form a seamless bond with the have-not peoples of the global south. He implies that a redistribution of the world's wealth is a moral obligation, and should replace free economies that promote growth and jobs and have done more to cure poverty than any other historical development. 
The problem with redistribution, of course, is, as Margaret Thatcher famously said, "Soon you run out of other people's money." After everyone has been made equally medium-poor, then where, without incentives for hard work and production, are further disbursements supposed to come from? Think of the former Soviet Union, Cuba or Venezuela.
The encyclical's economic platform for a more just world codifies as moral the redistribution of wealth between wealthy and impoverished regions of the world
The pope concludes, erroneously, that the free market capitalist system marginalizes the impoverished and disabled and should therefore give way to a system that provides for a more equitable distribution of earth's resources. He reminds the public that the Church has never defended the right to private property as an absolute. Instead, he recommends that it should be curtailed to serve the commonweal. The approach seems to turn a blind eye to the Church's vast accumulation of property and other goods. Would the Church perhaps care to redistribute that?
In the Pope's encyclical, the "stranger" is always a desperate, impoverished refugee seeking solace, never an aggressor with the will to conquer. Francis urges native people to be patient with newcomers so that they will more easily seek assimilation. Often the reality, however, particularly in Europe, which has recently experienced a massive influx of Muslims, is that many of the "strangers" choose isolation and, seemingly, a desire to have the native population assimilate to them, along, sometimes, with dreams of supplanting the dominant religious or ethnic strain.
Another odd and troubling aspect of this encyclical is the textual references to the personal relationship between Francis and Grand Imam Ahmed al-Tayeb  of Cairo's Al-Azhar. The unveiling ceremony of the encyclical, it turns out, was attended by the Grand Imam's advisor, Judge Mohamed Mahmoud Abdel Salem. There is no mention of representatives of other faiths at the ceremonials associated with the publication of the encyclical.
That detail is noteworthy, as "Fratelli Tutti" meticulously seems to avoid any issue that might offend non-Christians, especially Muslims. Francis nowhere speaks of Jesus as God the Father made incarnate, which the Koran denounces as polytheistic blasphemy. There is no detailed discussion of Christ's passion and death sacrifice, which Muslims deny took place. There is no impetus in "Fratelli Tutti" to evangelize, no stimulus to spread the Gospel. Is that because proselytizing might have offended some non-Christians? The whole concept of the Holy Trinity is reduced to an oblique poetical reference in an afterthought prayer following the encyclical's text reading: "O God, Trinity of love." Following the textual end of the encyclical. This obscure and solitary mention of the Trinity, which Christians honor every time they make the "Sign of the Cross," seems possibly a deliberate omission not to offend the sensitivities of others, perhaps Muslims, who embrace the idea of "tawhid" (the absolute oneness and indivisibility of Allah).
————————————————-
VATICAN FORMING NEW CHRISLAM GLOBAL PARTNERSHIP WITH 'DEVOUT CATHOLIC' AND PASSIONATE PRO-ABORTION AND CHILD TRANSGENDER ADVOCATE JOE BIDEN
Https://Www.Nowtheendbegins.Com/Vatican-Forming-New-Global-Partnership-Chrislam-One-World-Religion-With-Devout-Catholic-Pro-Abortion-Child-Transgender-Advocate-Democrat-Joe-Biden/ – by Geoffrey Grider November 10, 2020
L'Osservatore Romano, the Vatican's communication office's publication, hailed Mr Biden's victory with great emphasis by placing it on its front page. The piece also mentioned Mr Trump's decision to go to "war" by disputing the results. In short, the president-elect sees eye to eye with the Vatican far more than the Trump administration ever did, as argued by Pasquale Annichino, Senior Research Associate at the Cambridge Institute on Religion & International Studies of Cambridge University.
 NOW THE END BEGINS SHARE:
L'Osservatore Romano, the Vatican's communication office's publication, hailed Mr Biden's victory with great emphasis by placing it on its front page. The piece also mentioned Mr Trump's decision to go to "war" by disputing the results.
The globalists that Donald Trump nearly put out of business are licking their lips in anticipation of a Joe Biden and Kamala Harris joint presidency, and rightly so. Joe Biden will lay down and spread wide open to accommodate them, already promising to rejoin the phony Paris Climate Accords and the Iran Nuclear Treaty. Now the Vatican wants a slice or two of the pie, gushing over how 'devout catholic' Joe Biden is going to make everything better again. And he will. Things will get much better for the New World Order globalists.
"And he saith unto me, The waters which thou sawest, where the whore sitteth, are peoples, and multitudes, and nations, and tongues. And the ten horns which thou sawest upon the beast, these shall hate the whore, and shall make her desolate and naked, and shall eat her flesh, and burn her with fire. For God hath put in their hearts to fulfil his will, and to agree, and give their kingdom unto the beast, until the words of God shall be fulfilled. And the woman which thou sawest is that great city, which reigneth over the kings of the earth." Revelation 17:15-18 (KJB)
Multiple high-ranking Roman Catholic thought leaders have been effusive with praise for Joe Biden, touting him as a 'devout Catholic', when in reality just the opposite is true. Joe Biden is 100% pro-abortion, Joe Biden is 100% for helping children as young as 8-years old to become transgender, are these Roman Catholic values? Well, they are in the "new" Catholic Church that Pope Francis has been busy building, the One World Religion we call Chrislam.
The Roman Catholic Church

, shown to us in Revelation 17, and the Vatican that we see in Revelation 18, are two wings of the same Beast, and is right now rising in ascendency to fulfill the prophetical role it must play. Pope Francis is looking for all the world like the False Prophet, and now like the wolf he is, makes his move to snap up the United States. Chomp, chomp…tick, tock…time is almost up. Are you ready for what comes next?
 POPE FRANCIS AS THE FALSE PROPHET WHO IS RIGHT NOW CREATING THE ONE WORLD RELIGION OF CHRISLAM, CLICK TO SEE IT FOR YOURSELF.
JOE BIDEN AND THE VATICAN: ALLIES IN THE MAKING?
FROM FORMICHE: Joe Biden is set to become the next president of the US. His entourage is gearing up to restore the nation's international ties, seeking to repair the damage dealt by President Donald Trump. The past four years have seen a decrease in Washington's moral leadership and international influence, as Mr Trump's "America First" policies and his disengagement from multilateral forums botched the US' historic global outreach.
The president-elect has promised to reverse the course and reach out to allies, in a bid to reinstate Washington's power to impact global issues. And as the matter of religious freedom is seeping back into the public limelight, Mr Biden is likely to look towards a soft power behemoth: the Vatican.
The US relationship with the Vatican has been frayed by US partisan issues, catalysed by Mr Trump's administration. The Christian right, who generally sides with him, is opposed to what it perceives to be the pope's "liberal" agenda (which is explicated in his latest encyclical).
Mr Biden, a devout Catholic and a Democrat, has recently declared that his political views coincide with the Catholic social doctrine. He pledged to reunite his divided nation and heal the festering wounds that are olarizing it, asking his supporters – in a convincingly Christian fashion – to "reach out to a Republican" during his victory speech.
In turn, the pope's attention to climate change, the plight of refugees and favour towards multilateralist approaches resonates well with Mr Biden's campaign promises (and Democratic platform). Francis' recent approval of gay civil unions, too, parallels the Democrats' attention towards the LGBTQ community.
L'Osservatore Romano, the Vatican's communication office's publication, hailed Mr Biden's victory with great emphasis by placing it on its front page. The piece also mentioned Mr Trump's decision to go to "war" by disputing the results.
In short, the president-elect sees eye to eye with the Vatican far more than the Trump administration ever did, as argued by Pasquale Annichino, Senior Research Associate at the Cambridge Institute on Religion & International Studies of Cambridge University.

READ MORE

:
NOW THE END BEGINS IS YOUR FRONT LINE DEFENSE AGAINST THE RISING TIDE OF DARKNESS IN THE LAST DAYS BEFORE THE RAPTURE OF THE CHURCH
————————————————-
2020 CENSORSHIP: US Cyber Command Puts NTEB On List Of 'Extremist Sites' And Begins Blocking Military Personnel From Accessing Our Pages
https://www.nowtheendbegins.com/us-cyber-command-puts-nteb-on-list-of-extremist-sites-begins-blocking-military-personnel-from-accessing-our-pages/
Obviously, Now The End Begins is far from an "anti-government" organization, we love law and order, which precisely why we expose the lawless Marxists like ANTIFA, Black Lives Matter, Kamala Harris and all the rest. Do we preach "extremism" as the US Cyber Command says we do? Actually, we do. We are extreme in our declaration that there is no salvation for anyone, at any time, outside of the shed blood of Jesus Christ. That's pretty extreme, it will get you banned on Pinterest, LinkedIn and Facebook. We are extreme in our position that the King James Bible is the preserved word of God, to the exclusion of all others that have come after it. That's very extreme, just ask any Laodicean Southern Baptist Convention church member, pastor or leader in the SBC.
NOW THE END BEGINS SHARE:
Does NTEB preach "extremism" as the US Cyber Command says we do? Actually, we do. We are extreme in our declaration that there is no salvation for anyone, at any time, outside of the shed blood of Jesus Christ. And that includes the lost people at US Cyber Command.
This is what the Southern Poverty Law Center says about themselves on thier own website: "The SPLC is the premier U.S. non-profit organization monitoring the activities of domestic hate groups and other extremists – including the Ku Klux Klan, the neo-Nazi movement, neo-Confederates, racist skinheads, black separatists, anti-government militias, Christian Identity adherents and others." So it was with great amusement back in 2016 that I saw on page 60 of their yearly "The Year In Hate And Extremism" where they provide a state-by-state listing of anti government groups, NOW THE END BEGINS was included in their assessment of Florida. Today a reader in the military tells me that US Cyber Command thinks we are an extremist organization as well, and are blocking military personnel from reaching our site.
"If the world hate you, ye know that it hated me before it hated you. If ye were of the world, the world would love his own: but because ye are not of the world, but I have chosen you out of the world, therefore the world hateth you." John 15:18,19 (KJB)
Obviously, Now The End Begins is far from an "anti-government" organization, we love law and order, which precisely why we expose the lawless Marxists like ANTIFA, Black Lives Matter, Kamala Harris and all the rest. Do we preach "extremism" as the US Cyber Command says we do? Actually, we do. We are extreme in our declaration that there is no salvation for anyone, at any time, outside of the shed blood of Jesus Christ. And that includes the people at US Cyber Command.  That's pretty extreme, it will get you banned on Pinterest, LinkedIn and Facebook. We should know.
We are extreme in our position that the King James Bible is the preserved word of God, to the exclusion of all others that have come after it. That's very extreme, just ask any Laodicean Southern Baptist Convention church member, pastor or leader in the SBC. They dumped the King James Bible in the trash back in 2019, and switched to the pusillanimous ESV, good luck fighting your spiritual battles with a rubber sword. Here in Saint Augustine, a local SBC church dumped the KJV, switched to the ESV, and not one person in the entire church stood up and said a word. Not one.
NTEB is extreme with our desire to get the gospel out to the entire world, and have devoted our lives and fortunes, such as they are, to accomplishing that task. 2 weeks ago, NTEB readers raised over $12,000 that is funding 8,000 copies of the King James Bible to be printed and shipped to countries where the people have no bible. 8,000 King James Bibles, now that is pretty extreme. NTEB also will send a King James Bible to anyone who cannot afford one, and desires to grow in the word. Just ask us, we sent out KJV bible today to places like Canada, New Zealand, the Philippines, and the US.
ETERNAL LIFE THROUGH THE SHED BLOOD OF JESUS CHRIST IS A FREE GIFT THAT YOU CAN RECEIVE RIGHT NOW
We invite the US Cyber Command to review any one of our 8,324 articles and show us just one example of 'extremism' that calls for acts of violence against any individual, business or government institution. You won't find it. I am the son of a WWII vet that received an honourable discharge after serving this nation during WWII and Korea. As a patriot, I love America, and as a bible believing Christian, I pray for the lost souls at US Cyber Command who have labelled what we do as "extremism". If you think Now The End Begins is extreme, just wait until you face Jesus Christ at the Great White Throne Judgment, then you'll know the meaning of "extremism". I pray you repent and get saved before that day arrives.
NOW THE END BEGINS IS YOUR FRONT LINE DEFENSE AGAINST THE RISING TIDE OF DARKNESS IN THE LAST DAYS BEFORE THE RAPTURE OF THE CHURCH
————————————————-
Though still in its nascency, China's citizen score will become mandatory by 2020, affecting citizens' abilities to get jobs, access the internet, and travel, based on the way the government deems their behavior.
It's voluntary for now, but once it decides on the best algorithm, the Chinese government will obligate every citizen to abide by a set of rules that will dictate their ability to access services within society.
There are currently eight companies competing to build this platform which will be enforced by the country's massive surveillance apparatus.
There are already a number of users who have voluntarily signed up for the program, in hopes they may be rewarded, or at least immune to punishment when the system is mandated.
Some believe the program will benefit society as a whole, while others fear their children may suffer if parents' social scores become a factor in deciding which schools they can attend.
AliBaba is one of the top contenders for the interface, as its mobile payment app, AliPay, is used by roughly 520 million citizens.
Its interface, Sesame Credit, is similar to a FICO credit score, but instead of having your financial behavior affect your ability to take out a loan or credit card, Sesame Credit would affect one's ability to get into certain restaurants, travel, or even go on a date with someone.
The score can be affected by a number of behaviors, including what you say on social media, smoking in public, jaywalking, or getting into disputes with others.
These behaviors are then translated into a numerical "sincerity" score and entered into the system.
But those who see how eerily Orwellian the system is, warn that it is a type of gamified social obedience, where a point system is made to feel like a competition that subversively allows for authoritarian social control.
When you also add the fact that the system permits what others say about you to affect your score, the premise of 1984 becomes all too relevant, creating a system where everyone fears their neighbors' perception of them.
This self-policing network effect is a typical strategy of oppression, but with a social credit score, it becomes amplified with less effort from the government.
Keeping with the gamification of the pilot program, rewards have been offered for those willing to subject themselves early.
Faster check-ins at hotels, car rentals without a deposit, and shopping loans have been gifted to early adopters.
————————————————-
The program to vaccinate 300 million Americans against COVID-19 is already well underway, as video from CBS' 60 Minutes shows hundreds of vials of vaccine being stockpiled ahead of its approval by the FDA
But the four star general tasked by Donald Trump to run Operation Warp Speed said that his biggest fear is people not wanting to take a vaccine. 
General Gus Perna was two months away from retirement when the president asked him to run the program in May. 
His team has spent $12 billion so far – and could spend as much as $26 billion – to come up with a safe vaccine in record time.
Production is already well under way, with doses stockpiled awaiting approval by federal regulators – which could come as early as next month. 
60 Minutes showed footage of vials rolling off the line at a facility in Baltimore – but did not say which of several competing coronavirus vaccines were being produced there.
The facilities are currently protected by armed guards, and the shipments, when they go, will also be protected by armed guards. 
In an interview with the CBS show, Perna would not say how many doses were ready to be distributed. 
But he said logistics and production were not the concerns that keep him up at night – as he instead worries about public sentiment. 
We get vaccines to the American people and they don't take them. Shame on us,' he said.
'"Hey, I was already sick, I don't need it." Shame on us. "Hey, I don't believe in vaccines." Shame on us. Just shame on us and it does keep me up at night.' 
A Pew Research poll conducted in September found about half of US adults (51 per cent) wouldn't get a COVID-19 vaccine should one be available today. In May the figure was 72 per cent.
————————————-
WEBPAGE ADMINISTRATOR:
You Know, there comes a time in one's life when you just have to speak up regarding the "Blatant "Stupidity", "Greed", "Corruption", "Lies", "ETC" that some people have in their Soul; To say we have to have the Vaccine because "I SAID SO"; even if it is Tainted with "DEATH" is totally absurd, it can change your R.N.A. which will Totally Change your D.N.A. Causing "DEATH". And "OH" "IF" you change your D.N.A. don't look to God to have Mercy on you "IF" you survive, because "GOD" is the "CREATOR" of your "SOUL", your "(SPECIFIC D.N.A.)" and your "BODY". And once you change your D.N.A. you can become "NEPHLINIC", i.e. a different person. This is what the fallen Angels did after God Created Adam and Eve, they changed "Animals", and "Humans" D.N.A. Totally different Species, in Animals, and Humans. God's Judgment is coming upon the people that are creating this "Ungodly" Evil, and like it was before the "FLOOD", so it will be again; Destruction of God's Creation over a "SEVEN YEAR PERIOD". Revelation Chapter 6 to Revelation Chapter 22. Which is about to start any time in the very near future.
This "Vaccine" is "NOT APPROVED", and Trials that they recently conducted on people in Korea, Africa, and God knows where else, resulted in "Hundreds" of Deaths, and left the rest very sick and dying.
The "AGENDA" of the "New World Order" "THE ORDER OF THE PROTOCOLS OF ZION" is to wipe out "EIGHT TENTH'S OF HUMANITY", and leave enough room for the "ELITES" to live in peace and harmony". But they have not considered God into this equation, and he is our Creator and he loves his Creation with a passion – i.e. (Jesus
Christ died for us on the cross at calvary), and Once the Church has gone from this World God's vengeance will commence on the Ungodly of this World.
THE NEW WORLD ORDER THAT HAS ALREADY BEGUN, It Means A "ONE WORLD GOVERNMENT", A ONE WORLD CHURCH, AND A ONE WORLD RELIGION ("CHRISLAM"). "AND IT IS PURE EVIL"
PLEASE ACCEPT GOD'S FREE GIFT OF SALVATION LISTED AT THE BOTTOM OF THIS NEWS REPORT. IT IS OUR ONLY HOPE
————————————————-
LATEST 24 HR NEWS RELATED TO THE ARTICLE ABOVE – A NEW WORLD ORDER HAS BEGUN:
————————————————-
CRITICS

OF 5G ARE BEING CENSORED:
If you've ever wondered why some areas of the world are stopping 5G rollouts due to health concerns while others are carrying on with their plans without reservation, look no further than the deep pockets of telecommunications firms and the social media platforms protecting them. Although it's not hard to find information about 5G's many dangers if you look for it, those who criticize 5G technology are being regularly silenced by Big Tech as they try to keep word from spreading.
That's exactly what happened to Sacramento activist Noah Davidson when he noticed family members experiencing health problems right after Verizon put up a small cell tower 45 feet from their home. After other members of the community started experiencing similar problems, he started a grassroots movement to help raise awareness about the dangers of 5G and to work with telecommunications firms to set up a program allowing those who don't want 5G near them to opt out.
However, his efforts apparently drew the attention of internet censors, with YouTube suspending his account without explanation. His videos contained footage of activists speaking out at a city council meeting in Sacramento. Of course, it benefits YouTube and its owner Google greatly to have this technology in wide use throughout the country.
It is not unusual for Facebook to silence voices that threaten its own profits and those of its sponsors. Facebook recently blocked at least two anti-5G groups, one of which had 60,000 members. The groups were set up to unite people with concerns about the rollout of 5G.
Meanwhile, Children's Health Defense, a nonprofit organization founded by Robert F. Kennedy, Jr., filed a complaint against Facebook and CEO Mark Zuckerberg for censoring its posts by labeling claims about 5G as well as vaccines as containing "false information checked by independent fact checkers." They also named Facebook's fact checking partners – PolitiFact, Poynter Institute and Science Feedback – in the suit.
The media is also helping keep 5G concerns under wraps. When an international group of hundreds of scientists wrote a letter to the World Health Organization outlining serious concerns about the electromagnetic fields created by wireless devices, their efforts did not get a lot of media attention, despite identifying such serious dangers as a greater cancer risk, genetic damage, reproductive system changes, memory and learning deficits, neurological disorders and cellular stress. They also pointed out that EMF affects living creatures at levels that are quite lower than most guidelines.
One thing that makes 5G particularly risky is its use of a shorter wavelength than the one that 4G networks use. Alarmingly, 5G networks use millimeter wavelengths that are not unlike those used in crowd control devices to make targets feel like their skin is burning. There has also been research showing that human sweat ducts essentially act like antennas that attract short millimeter waves, where they are absorbed into the body.
There's also the fact that exposure to the EMF created by wireless devices will be unprecedented. First, because the short millimeter waves it uses cannot travel as far as longer waves, there will be significantly more small cell units installed to help create a 5G network. In some places, they may be installed every couple of houses, and they will all be emitting microwave radiation.
On top of that, the number of wireless devices in use is increasing dramatically. Smart cities are using wireless networks for collecting and analyzing data about everything from traffic and lighting to security, transit and parking, while people everywhere become increasingly reliant on their devices. In short, 5G is going to be everywhere pretty soon, and there won't be a way for those who wish to avoid it to do so.
————————————————-
The advance of biometric smart cards for digital identity and payments, and their eventual replacement by apps in the former case, is the top theme of the week's biometrics news. Even in an industry somewhat numbed to enormous growth forecasts, there are some sizeable numbers being projected in digital ID app use and potential addressable card fraud. Facial recognition improvement efforts and controversy also made headlines.
A pair of new smart card solutions, one with multi-modal biometrics for access control and payments from CrucialTrak, and a 'Converged Card' from Idemia and Mastercard that combines a government ID, like a mobile driver's license, with payment functionality, made up the top news story of the week on Biometric Update.
Contactless biometric retail payments are on the rise, whether with fingerprint-enabled cards, which Idex Biometrics argues could cut down the $10 billion banks lose to card fraud each year, or with palm biometric scanners, as Amazon is exploring.
An oversubscribed private placement and subsequent offering from Zwipe has wrapped up, with the company raising roughly $11.6 million in total to position itself in the commercializing fingerprint payment cards market. Several primary insiders invested during the subsequent offering to maintain their stakes in the company, and could have placed an additional 1.5 million shares if the offer shares had not run out first.
National ID cards are also in the news, with Nepal finding a way around the delays to its biometrics enrollment project caused by the pandemic and Croatia tabling legislation to issue cards for regional use. Meanwhile, Iran has produced 2.6 million ID cards in-country, replacing formerly imported cards, and Ghana has launched biometrics services for passports at its embassy in Rome.
Five years from now there will be more than six billion digital identity apps in use around the world, up from just over a billion today, according to a Juniper Research forecast. The research also suggests that those civic identity apps will be their predominant form, and that there will be 40 percent more digital ID apps than cards by 2025.
————————————————-
https://prophecyupdate.blogspot.com/ –
The strongest earthquake in decades hit southern New England at 9am on Sunday. 
The M3.6 quake rattled homes but did not cause any significant damage. Its epicenter was situated at a depth of 9.3 miles in Buzzards Bay, off the coast of New Bedford, Massachusetts.
The tremor was the strongest in the area since 1976 (last record: M3.5), lasted for about 10 to 15 seconds and the rumblings were reported across, Connecticut, Rhode Island and as far away as Long Island, New York.
The agency's website was flooded by around 14,000 visitors in the hours after the quake, with people from 100 miles away reporting the incident.
Earthquakes in New England are felt over long distances because the rock here is old and continuous and transmits the energy a long way.
Some that experienced the tremor reported that "it was a rumbling. It sounded like something exploded. It rumbled. The whole house shook."
————————————————-
ISIS BEHEADS 50 MEN AND BOYS ON MOZAMBIQUE FOOTBALL FIELD, WOMEN AND CHILDREN ABDUCTED
https://endtimeheadlines.org/2020/11/isis-beheads-50-men-and-boys-on-mozambique-football-field-women-and-children-abducted/ – Nov 10, 2020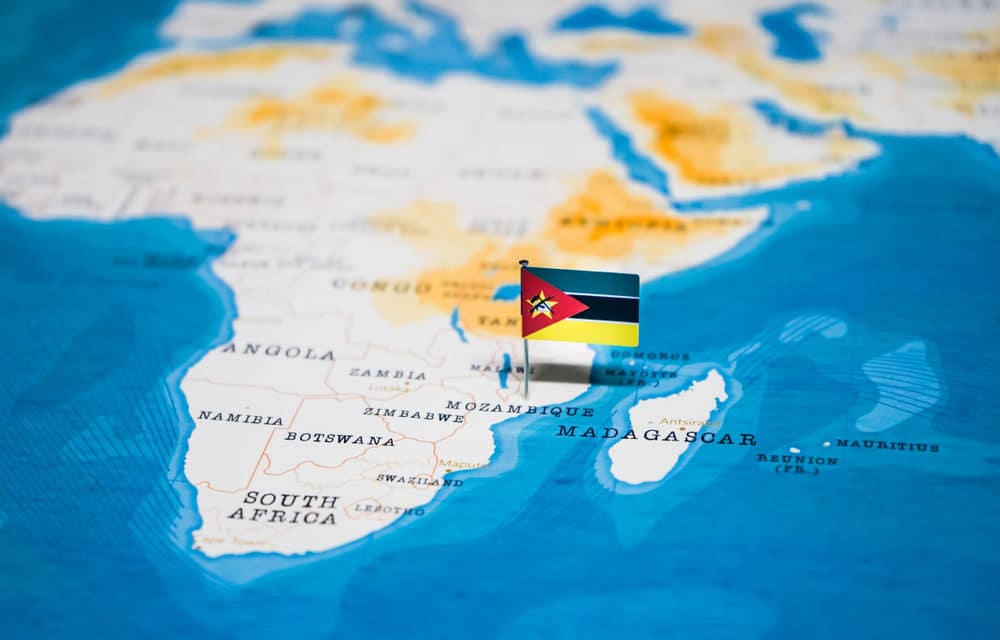 (ETH) – ISIS-linked fanatics have just beheaded more than 50 people and reportedly mutilated the bodies of the victims in a recent attack in northern Mozambique, according to a new report from the Sun, The report states that the Islamic militants turned a football field into an "execution ground".
Not only were these men and boys murdered but scores of women and children were also abducted in Nanjaba village, as well.  "They burned the houses then went after the population who had fled to the woods and started with their macabre actions," Bernardino Rafael, commander-general of Mozambique's police said during a media briefing on Monday, according to Al Jazeera.
The report states that the villagers who tried to flee from the attack were reportedly taken to a nearby football field where they were eventually beheaded and chopped to pieces. This latest incident comes as Jihadists have carried out vicious attacks in Mozambique's Cabo Delgado province over the past three years, ravaging villages and towns in an ongoing effort to establish an Islamist caliphate. Counter-terrorism and organized crime expert David Otto recently told the Daily Star:
"State forces and suspected spies have been captured and beheaded by the jihadist group to send a warning message."Women have been the subject of targeted kidnapping.

SOURCES SAY THE JIHADISTS KEEP THE WOMEN AS SEX SLAVES."

He added:
"The complex terrain of deep forest and easy access to the Indian ocean makes the province of Cabo Delgado and the district of Mocimboa da Praia perfect for any armed group to hide. "They can launch hit and run ambush tactics, escape to the high-sea to neighbouring states and have an ideal logistics route for smuggling of illegal goods, arms and ammunition."
————————————————-
THE EVIDENCE IS MOUNTING THAT THE HARRIS-BIDEN ADMINISTRATION WILL BE SENDING TRUMP SUPPORTERS TO CANADIAN CONCENTRATION CAMPS
Submitted by Dave Hodges on Tuesday, November 10, 2020 – 13:49.
This article is going to review, highlight and report the repeated threats from leaders on the LEFT. The intention is to "punish" those who opposed the extreme left. Concentration camps are being built. Foreign armies are poised off of our border and we have promises from Harris. AOC and Michelle Obama to create lists of Americans who opposed them. This can only mean one thing. Please walk through the evidence and then arrive at the conclusion that I have, concentration camps lie in the future for many conservative Americans. 
 ARE CHICOM CANADIAN CONCENTRATION CAMPS BEING PREPARED FOR AMERICANS?
As previously reported on the CSS, CHICOM troops are inundating British Colombia with the permission of Trudeau who says that the CHICOMS have a right to defend their interests on Canadian soil. 
The above-mentioned event coincides with members of the Canadian government challenging Trudeau's intent to build covid-19 "isolation centers" in Canada to house suspected Covid patients. This has led to Canadian elected officials to challenge the true intent of what is really going in Canada as evidenced by the following: 
Following MP Hiller getting his mic cut off, he made the following statement:
The Premier has been actively dodging my questions since July. Today was just another example of the new status quo in Queen's Park, no response. After this exchange I'm not even sure if the Premier and his Cabinet know what's going on regarding the Federal government considering the expansion of isolation/quarantine facilities from coast to coast. The language in the RFI is overly broad and ambiguous, and we ought to have clarification on the purpose of these isolation/quarantine facilities. I asked clear and precise questions about the Federal government's tendering for "isolation/quarantine camps" in Ontario.
Where will they be,
how many will there be,
and how many people will be housed?
The Government House Leader suggests these are for "international travelers", however the RFP says "public health and other related federal requirements associated with the COVID-19 pandemic response." My question on the purpose was cut short and once again the government refused to give an answer. Why won't they answer? It seems to me they aren't even aware of these proposals.
 Persecution of Trump Supporters by the Leaders of the DNC
Let's begin connecting some dots. 
On October 20, 2020, I published the following information that showed that Trump supporters were going to be targeted by leftist terror groups. 
The Plot Against Trump Supporters Surfaced In New Hampshire
The first verifiable indicator that Trump supporters are at risk to having their home burned down and worse, came from a lady in New Hampshire:
Hi Dave, this happened in a town near me, in Milford NH!
Thanks for all you do, and God Bless❣️
I opened the transcript, and here is an excerpt of what I found from the TV report emanating from WMUR TV with reporter Tim Callery   
A video of the news report is available at the link listed above.
TAKING THIS VERY SERIOUSLY AND THEY ARE NOT THE ONLY DEPARTMENT INVESTIGATING. >> YOU HAVE BEEN IDENTIFIED AS A TRUMP SUPPORTER.
TIM: THIS IS THE LETTER MAILED TO THE HOME OF KELLY, A MILFORD RESIDENT WHO WISHED TO BE IDENTIFIED ONLY BY HER FIRST NAME. >>
"YOUR ADDRESS HAS BEEN ADDED INTO OUR DATABASE AS A TARGET FOR WHEN WE ATTACK SHOULD TRUMP NOT CONCEDE THE ELECTION. "
TIM: THE ANONYMOUS AUTHOR GOES ON TO SAY THEY HOPE KELLY'S HOME INSURANCE HAS FIRE COVERAGE. >>
"…POLICE SAY THIS SAME LETTER WAS MAILED TO OTHER HOMES THAT HAVE SIGNS SUPPORTING PRESIDENT TRUMP. THE DEPARTMENT IS NOW INVESTIGATING AND HAS CONTACTED THE ATTORNEY GENERAL'S OFFICE… POLICE CHIEF BILL QUIGLEY ALERTED THE U.S. POSTAL INSPECTION SERVICE, AND SAYS WHOEVER IS BEHIND THE LETTERS COULD "FACE SERIOUS CHARGES. NOT ONLY WITH US CRIMINAL THREATENING ON A FELONY LEVEL, BECAUSE OF THE THREAT OF BURNING HOMES DOWN AND CAUSING INJURY, BUT ALSO WITH THE POSTAL INSPECTORS, SOMETHING ON THE FEDERAL LEVEL.  
Because the MSM is involved as well as local New Hampshire law enforcement, I am a little more that curious. However, this is only one location and it could be a prank, although law enforcement seems to be taking it very seriously.
Before the night is over, a person from my audience sent information from Hal Turner's radio show which explicitly speaks to the same terrorist activities as is being investigated in New Hampshire and the presumed FBI agent anonymously sent to me.
BAD NEWS COMES IN THREES
People in Kansas City, MO woke up this morning to written THREATS being posted on their homes.  The letters say the home has been TARGETED FOR ATTACK in CIVIL WAR over Trump!
More proof comes from twitter which contains confirming information (I am guessing that Jack Dorsey forgot to censor this tweet as he did with the NY Post revelation about the Biden crime family). This tweet also appears on Hal Turner's site. 
These fliers are being left in Kansas City neighborhoods. This on top of our former KS National Committeeman getting run over on his yard due to his Trump sign. Please pray that America will reject this violence and hate.
So, what are we left with? Now, New Hampshire is a long way from Kansas City which clearly makes this a national threat. The tweet represents the strongest evidence that there is a nationally orchestrated terror plot being directed against Trump supporters. This is the beginning of the ramping up of terrorist street activities involving Antifa. This material points to a possibly deadly attack being planned against innocent American citizens. The following is a summation of what we know at this point in time. 
We have an anonymous tip from a presumed federal agent (not Wrecker). 

We have law enforcement and mainstream media involvement in New Hampshire of the same issues. 

The tweet from Kansas City and Hal Turner's posting of the terrorist material closes the loop on the fact that is a nationally orchestrated violent plot that is in the process of being carried out. 
But wait, there is more to report. Another member of my audience sent me the following message and it is very telling as evidenced by the following link:
They may be getting their addresses and names from this website: https://donaldtrump.watch/ previously named Racist.Watch which is using the public database of Trump Campaign donors to compile a list of those who the BLM/Antifa/Demonrats deem opposition to them in this civil war.
I would suggest all neighbourhoods work together in a neighbourhood watch type style, along with local militia and Police/Sheriffs to defend your neighbours and neighbourhoods, urge well trained gun owners to become deputised to also help, and finally flood trump with this information, so he can help at the federal level.
God bless you all and God bless Trump and the United States of America!
Click on the link in the above email. It is a website that is threatening people who have donated to Trump supporters. Personally, I have identified two people who I know and they are on the list. I have notified them of the threat and told them to take defensive action.
Criminal activity is already in play with the threats to burn down Trump supporters homes and this constitutes a clear and present danger to all conservative Americans. We can easily lay this at the feet of the criminal Democratic Party and the Deep State that they represent.  If one did not believe that the civil war has not begun, perhaps you should share this article.  
One who was spitting nails was Biden's running mate Kamala Harris, an arrogant woman who will soon be president once lunchbucket Joe has been shuffled off to the basement for good. 
Harris warned: "We won't forget this" after Barrett's confirmation. 
Democratic vice presidential nominee Kamala Harris admonished Senate Republicans for confirming Amy Coney Barrett to the Supreme Court on Monday, vowing that Democrats "won't forget" a move they have described as a power grab.  
"Today Republicans denied the will of the American people by confirming a Supreme Court justice through an illegitimate process — all in their effort to gut the Affordable Care Act and strip health care from millions with pre-existing conditions," Harris said Monday minutes after Barrett was officially confirmed to the court. "We won't forget this."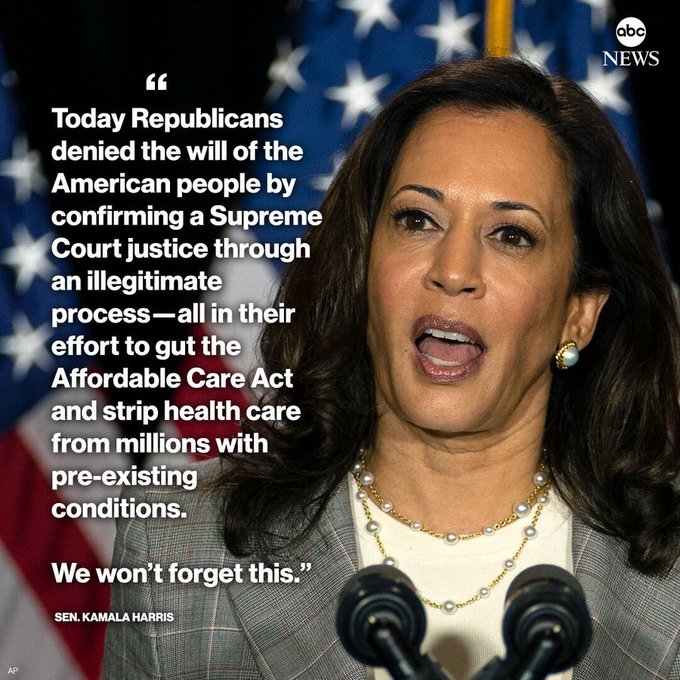 Kamala promises to never forget anything. Who can forget when she said the following in June of 2020?
Fellow tyrant AOC has weighed in on what she thinks should be done with Trump supporters. 
Is anyone archiving these Trump sycophants for when they try to downplay or deny their complicity in the future? I foresee decent probability of many deleted Tweets, writings, photos in the future
So AOC wants to create a list?
 What does history teach us about people and groups that end up on a list?
When we connect the dots we have the following:
There are multiple instances where the left, including Harris, Obama and AOC, want to create a list in order to punish those who opposed the Democrats. 

The Canadians are building concentration camps for more than just COVID.

In previous CSS articles, it was clearly been established that there is a strong presence of CHICOM military in British Colombia.
 Michelle Obama has weighed in on the persecution of Trump supporters:
"If you take one thing from my words tonight it is this: If you think things cannot possibly get worse, trust me, they can and they will if we don't make a change in this election."
So are the words of the DNC female leadership, just rhetoric or intent as they collectively are saying that Trump supporters are going on lists and things are going to get worse for Trump supporters. If these are not death threats, then what could they possibly mean? Perhaps we should look north of the border for a clue.
Finally, I have spoken a Trump adviser and some who speaks to Trump advisers and the confirm what I am about to conclude based on the evidence. The new administration of Biden-Harris, is planning to arrest and deport to Canadian concentration camps undesirable people who opposed them. And what one source told last night, they fully expect the CHICOMS to be running the Canadian Concentration camps.  For the Harris-Biden administration to implement their communist, Bolshevik inspired goals, they need to neutralize at least 71 million Trump voters. 
Given the statements and actions of the Democrats who have executed a coup against not only Trump, but the American people as well as the Constitution, why should we not believe that the collective fate of Trump supporters could land us in concentration camps? After all the man who started Obama's political career, Bill Ayers, once told an FBI informant, the late Larry Grathwohl, that if these communists ever took over the country that they would put "50 million Americans in re-education camps and have to do away with over half of them".
From Bill Ayers expression of genocidal intent, to former President Obama, to Michelle Obama, to AOC promise of creating lists, to the Harris-Biden administration, what possible other conclusion could be drawn that these communists have collectively threatened the lives of every conservative American?
————————————————
JESUS CHRIST RETURN FOR HIS CHURCH IS "IMMINENT"
Matt. 7:27 And the rain descended, and the floods came, and the winds blew, and beat upon that house; and it fell: and great was the fall of it.
Matt. 24:38 For as in the days that were before the flood they were eating and drinking, marrying and giving in marriage, until the day that Noe entered into the ark,
Matt. 24:39 And knew not until the flood came, and took them all away; so shall also the coming of the Son of man be
————————————————
DON'T WAIT FOR THE LAST MINUTE
We are currently in the "Birth Pangs" pending the coming "7 year TRIBULATION" period, where all the Nations on Earth will be subject to God's Wrath on an "UNGODLY" World. The Rapture of Jesus Christ Church is "TOTALLY" imminent; And what will follow after that will be massively more devastating that we are seeing right now (Read

Revelation Ch 6 – 22

) God is trying to get everyone's attention to the coming Judgments; He does not want "ANYONE" to perish, but all to come to repentance. He loves us, but will not stand idly by and watch the World, (His Creation) turn to sin and debauchery). We are currently living in a fallen "Satanic" World where "EVIL", is totally accepted, "and God and his Love for his Church": is being exponentially rejected. The time has come when God HAS TO intervene, and he is (The prophetic word listed in his Word the Bible is being fulfilled exponentially).
——————————————————
THE NEW WORLD ORDER:
ONE WORLD GOVERNMENT – ONE WORLD ECONOMIC SYSTEM – ONE WORLD RELIGION
Dan. 9:27 And he shall confirm the covenant with many for one week: and in the midst of the week he shall cause the sacrifice and the oblation to cease, and for the overspreading of abominations he shall make it desolate, even until the consummation, and that determined shall be poured upon the desolate
Dan. 7:24 And the ten horns out of this kingdom are ten kings that shall arise: and another shall rise after them; and he shall be diverse from the first, and he shall subdue three kings
Rev. 17:12 And the ten horns which thou sawest are ten kings, which have received no kingdom as yet; but receive power as kings one hour with the beast
—————————————————-
THE MARK OF THE BEAST:
DON'T TAKE THE MARK OF THE BEAST WHICH IS (CHANGING YOUR D.N.A.) AND GIVING YOUR CONTROL OVER TO THE "BEAST SYSTEM" – THIS IS AN ABONOMINATION TO GOD: (YOU ARE HIS CREATION):
Rev. 13:14 And deceiveth them that dwell on the earth by the means of those miracles which he had power to do in the sight of the beast; saying to them that dwell on the earth, that they should make an image to the beast, which had the wound by a sword, and did live.
Rev. 13:15 And he had power to give life unto the image of the beast, that the image of the beast should both speak, and cause that as many as would not worship the image of the beast should be killed.
Rev. 14:9 And the third angel followed them, saying with a loud voice, If any man worship the beast and his image, and receive his mark in his forehead, or in his hand
THE PUNISHMENT FROM GOD FOR THOSE WHO TAKE THE MARK AND WORSHIP THE "BEAST SYSTEM":
Rev. 14:10 The same shall drink of the wine of the wrath of God, which is poured out without mixture into the cup of his indignation; and he shall be tormented with fire and brimstone in the presence of the holy angels, and in the presence of the Lamb:
 (YOU ARE GOD'S CREATION – CHANGING YOUR D.N.A. AND/OR GIVING YOUR ALLEGANCE TO ANOTHER ENTITY I.E. (THE ANTICHRIST) – IS AN ABONOMINATION TO GOD):
————————————————-
THE FUTURE CONONAVIRUS INJECTION AT THIS POINT IN TIME ALSO APPEARS TO BE "MASSIVELY" AGAINST GOD AS IT WILL IS ALSO TAINTED WITH A CHANGE IN YOUR (R.N.A. WHICH CHANGES YOUR D.N.A.) AND WILL ALTER YOUR BODY IN MANY WAYS, (INCLUDING DEATH).