THIS IS THE FINAL BIRTH PANGS OF PLANET EARTH – BE AWARE JESUS CHRISTI IS COMMING VERY SOON FOR HIS CHURCH – AND THEN THE EARTH STARTS THE 7 YEAR TRIBULATION OF THE FALLEN (YOU DO NOT WANT TO BE HERE FOR THAT).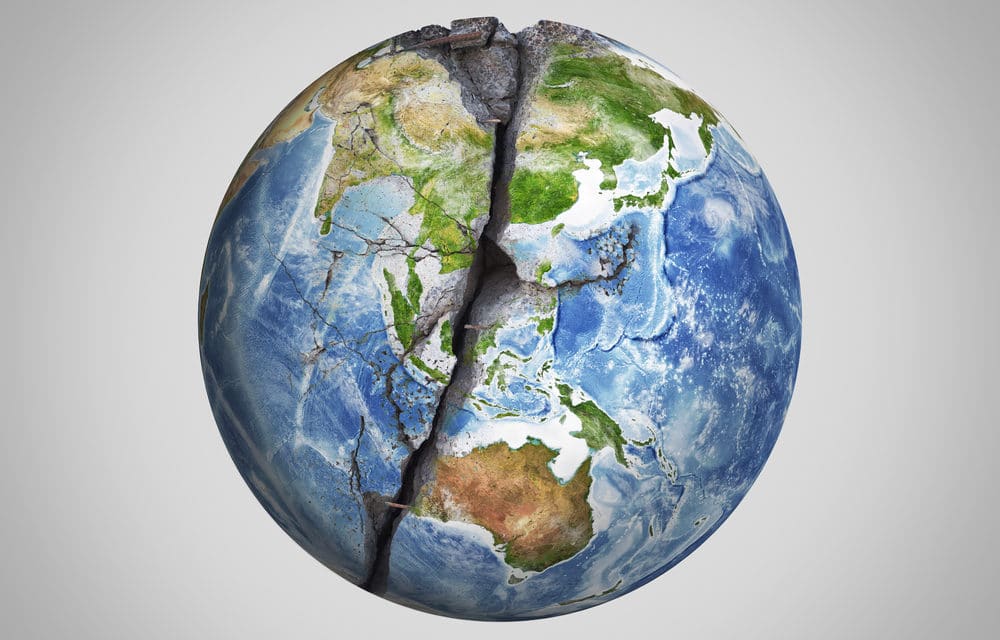 this is not a video – only an important point of scientific knowledge:
WE ARE IN THE BIRTH PANGS OF GOD'S JUDGMENT UPON MANKIND – "BE PREPARED" FOR WHAT IS COMMING NEXT.
—————————————————–
The Crust Of Our Planet Is Becoming Increasingly Unstable
————————————–
Digital Vaccine Passports Are Coming & Could Be Used For Much More Than Travel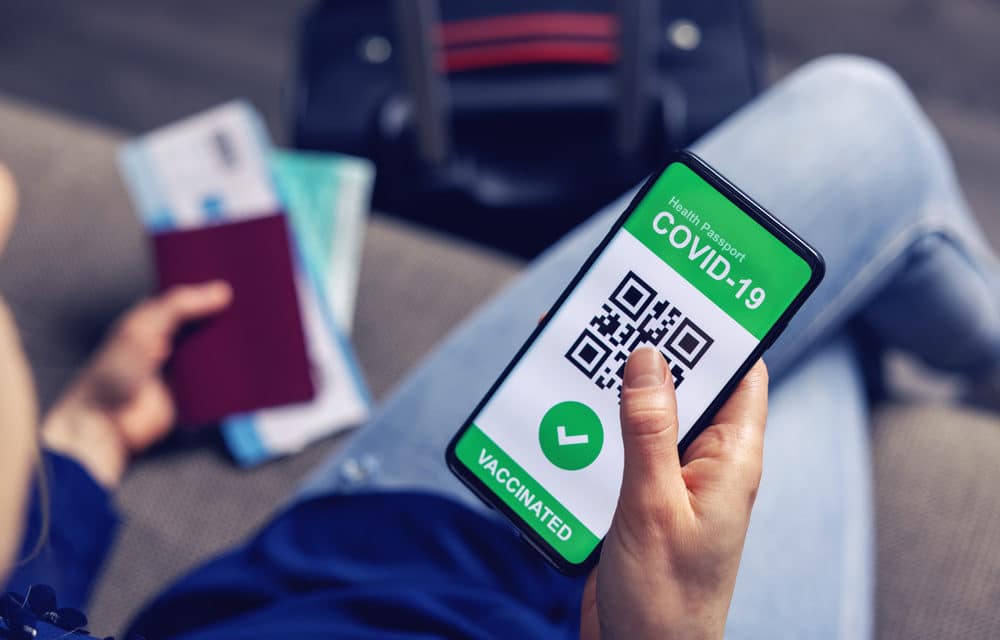 There are currently two existing vaccine passports options, one being operational in the United States right now: Common Pass: Created by Commons Project, this health pass has been in international use since October on United and Cathay Pacific flights between New York, London, Singapore, and Hong Kong.
Common Pass operates via Apple's Health app on iOS and CommonHealth for Android. It connects to 230 US health systems. It functions as a scannable QR code and can store a passenger's test or vaccine data and travel plans.
Advertisement
IATA Travel Pass: Expected to launch in early 2021, IATA Travel Pass, is currently under development by the International Transport Association. According to the IATA website, the digital pass for travelers is: A global and standardized solution to validate and authenticate all country regulations regarding COVID-19 passenger travel requirements.
If you've ever left a pet at a kennel while you travel, you may be familiar with the process of proving your animals have had their shots against things like rabies and kennel cough. Now, it appears that humans, too, will have to prove they've "gotten their shots."
While we're certainly not objecting to anyone who wants the vaccine being able to get it, this push to make it essential to live a somewhat normal life is concerning for a number of reasons. New York has begun a pilot program for their vaccine passport. New York officials are testing a new mobile app that could be your ticket into places like Madison Square Garden and Barclays Center as the state slowly reopens venues for sports, concerts and other events.

 

READ MORE
————————————–
Biblical Signs of the Times !!! March 2021
————————————–
Coming soon… Israel vs Iran; tensions on the rise – JS 587 Trailer

————————————–
Israel vs Iran; tensions on the rise – Jerusalem Studio 586

Israel and Iran do not have a common land border, which means that a sudden massive invasion by ground forces against each other's territory is impossible. But in all other dimensions of their hostility – in countries adjacent to Israel, deep inside Iran, on the high seas and the invisible worlds of cyber and intelligence – there is constant activity. Among the latest developments were an attack in the Gulf of Oman on a ship owned by an Israeli businessman, and a strike against Iranian targets in Syria. Do these actions portend further escalation, and are they independent of the diplomatic manoeuvres in the relationship between the Biden Administration and the Khamenei regime?
————————————–
THIS IS WHAT IS CALLED A "CONTROLLED MECHANISM OF A CORRUPT ONE WORLD GOVERNMENT: 
Be Silent Or Suffer! NEW Bill Assures If You Speak Against Dems Unimaginable Penalties Will Ensue…
————————————–
Russian Panic (Mar 06,2021) Romanian forces Ask Help US to Fires Ballistic Missiles into Black Sea

Romanian forces Ask Help US to Fires Ballistic Missiles into Black Sea U.S. forces fired two M142 High Mobility Artillery Rocket Systems at targets during Exercise Rapid Falcon last week from Romania into the Black Sea — marking the first time U.S. troops had done so with Romanian counterparts. According to the service, troops from the Army's 1st Battalion, 77th Field Artillery Regiment, 41st Field Artillery Brigade deployed the HIMARS systems using an MC-130J Commando II with the U.S. Air Force's 352nd Special Operations Wing and a C-130 Hercules with U.S. Air Forces in Europe and Africa. Two launcher crews of six personnel departed Ramstein Air Base in Germany on Nov. 19 for Romania to complete the exercise before returning to Germany immediately afterwards.
————————————–
World Events Pointing to the Rapture and the Soon Return of Jesus
————————————–
When Your World Falls Apart, Isaiah 6 – March 4th, 2021
•

Streamed live 18 hours ago

Pastor JD talks about what we can do during those times in our lives when we experience an earth-shaking event and our world falls apart, then concludes with the partaking of communion.
—————————————————
LATEST NEWS CLIPS – ARTICLES PRESENTATION (SATURDAY 06th MARCH 2021)
—————————————————
(THIS IS THE WORLD'S CURRENT TIMELINE)
Matt. 24:6 And ye shall hear of wars and rumors of wars: see that ye be not troubled: for all these things must come to pass, but the end is not yet.
Matt. 24:7 For nation shall rise against nation, and kingdom against kingdom: and there shall be famines, and pestilences, and earthquakes, in divers places.
Matt. 24:8 All these are the beginning of sorrows.
Matt. 24:9 Then shall they deliver you up to be afflicted and shall kill you: and ye shall be hated of all nations for my name's sake.
Luke 12:40 Be ye therefore ready also: for the Son of man cometh at an hour when ye think not
—————————————–
THIS IS THE WORLD'S VERY NEAR FUTURE:
Matt. 24:21 For then shall be great tribulation, such as was not since the beginning of the world to this time, no, nor ever shall be
—————————————————
WE PREACH THE BLESSED HOPE FOR THE FUTURE IN JESUS CHRIST OUR SAVIOUR
1Cor. 12:3 Wherefore I give you to understand, that no man speaking by the Spirit of God calleth Jesus accursed: AND THAT NO MAN CAN SAY THAT JESUS IS THE LORD, BUT BY THE HOLY GHOST.
"Behold, I come like a thief! Blessed is he who stays awake and keeps his clothes with him, so that he may not go naked and be shamefully exposed."
"And you know what is restraining him now so that he may be revealed in his time. For the mystery of lawlessness is already at work. Only he who now restrains it will do so until he is out of the way."
REV. 14:12
Here Jesus was alluding to the fact that the Doctrine of Eternal Security WILL EXPIRE WITH THE RAPTURE OF THE CHURCH
Luke 12:37 Blessed are those servants, whom the lord when he cometh shall find watching: verily I say unto you, that he shall gird himself, and make them to sit down to meat, and will come forth and serve them
SO WON'T YOU ACCEPT JESUS NOW AND BE REMOVED FROM THAT EVENT  (OF TRIBULATION) AND LIVE FOREVER WITH JESUS IN THE FAMILY OF GOD?
2 "(For he saith, I have heard thee in a time accepted, and in the day of salvation have I succoured thee: behold, now is the accepted time; behold, now is the day of salvation.)" (2nd Corinthians 2:6)
——————————————–
WEBPAGE ADMINISTRATOR:
URGENT MESSAGE:
MESSAGE TO ALL JESUS CHRIST LOVING CHRISTIANS OUT THERE
 FROM GOD:
Pack your bags (DIRECTIONS BELOW); because Jesus Christ Plane (FLIGHT 777 TO HEAVEN) is leaving soon from runways all over the World; Be Ready "JESUS" is Coming Quickly. WITH ALL OF GOD'S LOVE WITH HIM TO RESCUE HIS CHURCH FROM A FALLEN "SINFULL" WORLD
Rev. 2:5 Remember therefore from whence thou art fallen, and repent, and do the first works; or else I will come unto thee quickly, and will remove thy candlestick out of his place, except thou repent.
Rev. 2:16 Repent; or else I will come unto thee quickly, and will fight against them with the sword of my mouth.
Rev. 3:11 Behold, I come quickly: hold that fast which thou hast, that no man take thy crown.
Rev. 22:7 Behold, I come quickly: blessed is he that keepeth the sayings of the prophecy of this book.
Rev. 22:12 And, behold, I come quickly; and my reward is with me, to give every man according as his work shall be.
Rev. 22:20  He which testifieth these things saith, Surely I come quickly. Amen. Even so, come, Lord Jesus.
THIS IS A TIME OF TESTING BEFORE THE END:
Rev. 3:19 As many as I love, I rebuke and chasten: be zealous therefore, and repent
We are well and truly into God's Birth pangs (PRE-TRIBULATION) at this time; "THE BEGINNING OF SORROWS" as described in (Matt. 24:3-8).This is not the 7 year Tribulation as yet, just a lead up to and "warning" from God That the Rapture of Jesus Christ Church, and the Tribulation Revelation 6 (God's Judgment) is about to start.
(PLEASE SEE THE ARTICLE BELOW

"BIRTH PANGS"

PLACED AT THE BOTTOM OF THIS REPORT (JUST ABOVE SALVATION).
IN THE MEANTIME, GATHER YOURSELVES TOGETHER IN LOVE, FAITH, AND WORSHIP, AND PRAY "INCESSANTLY TILL HIS GLORIOUS RETURN.
————————————
"THE UNDERGROUND CHURCH HAS BEGUN":
REMEMBER SOME MAIN STREAM CHURCHES ARE NOT WHAT THEY SEEM:
Rev. 3:14  And unto the angel of the church of the Laodiceans write; These things saith the Amen, the faithful and true witness, the beginning of the creation of God;
Rev. 3:15 I know thy works, that thou art neither cold nor hot: I would thou wert cold or hot.
Rev. 3:16 So then because thou art lukewarm, and neither cold nor hot, I will spue thee out of my mouth.
Rev. 3:17 Because thou sayest, I am rich, and increased with goods, and have need of nothing; and knowest not that thou art wretched, and miserable, and poor, and blind, and naked:
S

EEK THE LORD JESUS CHRIST WHILE HE MAY BE FOUND – "THE TIME IS CRITICALLY SHORT"
—————————————————
DAILY CHRISTIAN BIBLICAL QUESTIONS AND ANSWERS:
—————————————————
Is Salvation Complicated?
https://gracethrufaith.com/ask-a-bible-teacher/is-salvation-complicated/
https://gracethrufaith.com/ask-a-bible-teacher/is-salvation-complicated/
QUESTION

:  

  Through my studies in soteriology I have reached some confusion regarding the atonement of Christ. When the Bible says to believe in Christ, does that include understanding/believing the significance of Jesus' blood; what about the exact happenings of Jesus sacrifice onward, like if it was on a cross, and if He went to heaven to sprinkle blood on the mercy seat in Heaven, etc. It seems like there are so many add-ons and technicalities to 'believe in Jesus.' The way to salvation is something that we just can't afford to get wrong- and yet, it seems so easy to make some kind of mistake that could end up sending one to Hell.
ANSWER

:  

  You're trying to make something complicated that the Lord gave His life to make simple. You don't have to be an expert in soteriology to be saved. You only have to believe you're a sinner in need of a savior, and that Jesus paid the penalty for all your sins with His life and rose again (1 Cor. 15:3-4). If you believe that you have eternal life. (John 3:16) There are no technicalities or add-ons. Pardon me if I'm being too direct, but you need to stop putting the opinions of sinful men over the clear words of God and decide to believe what He said.
CLICK ON LINKS BELOW FOR MORE INFORMATION ON SALVATION:
How Can I Expect To Be Forgiven?
https://gracethrufaith.com/ask-a-bible-teacher/how-can-i-expect-to-be-forgiven/
QUESTION

:

    4 yrs ago I lost my wife. We served and loved the Lord for many years together. I led her to Him and know with all my heart she was saved and now is with Him. But since this happened I have slid so far from God. I have withdrawn from any organized church teachings, for I was led to believe that with prayer and faith my wife wouldn't die. I was told that just by speaking it in faith and standing on his word she would be healed. I did all that and when my wife was called home I lost my faith in Him. Now I have this deep yearning to get back. But how do I ask Him to forgive me for the bitterness I have had and really expect to be forgiven?
ANSWER

:

    The Lord promised we could be healed of our diseases (James 5:14-15) but He never said we could live forever. And because of my studies on our life to come, I've begun to see death as the perfect healing. Paul said, "To live is Christ and to die is gain" (Phil 1:21).
Your sadness and bitterness over this were not a surprise to the Lord. He knew about these things when He went to the cross and He forgave you for them there (Colossians 2:13-14) long before you were born. Remember, His was a once-for-all-time sacrifice for sins (Hebrews 10:12).
You can expect to be forgiven because the Bible says if we confess our sins He is faithful and just and will forgive us our sins and purify us from all unrighteousness (1 John 1:9). It's a promise from God.
Think of the Parable of the Prodigal Son (Luke 15:11-32). When the son realized his mistake, turned back to his father, and sought his forgiveness, it was immediately and unconditionally granted. So it is with the Lord. He's been waiting for you to return, and when you do you will be immediately and unconditionally forgiven.
I encourage you to turn to Him now and bring this time of sadness to an end. You'll soon be with your wife again, but by receiving the Lord's forgiveness you'll be able to serve and love Him again in the time between now and then.
CLICK ON LINKS BELOW FOR MORE INFORMATION ON FORGIVENESS:
Rewards In Heaven
https://gracethrufaith.com/ask-a-bible-teacher/rewards-in-heaven/
QUESTION:    I'm terrified that I'm a waste of Christ's blood, and when I die I won't get any rewards. I can't help be scared. I was a dud Christian that didn't even deposit the one talent I was given to get interest. Is it wrong for me to think this way?
ANSWER

:

    Yes, it is. Thoughts like this are from the enemy who is trying to steal your joy in the Lord. These thoughts contradict your knowledge of God. Take them captive and make them obedient to Christ (2 Cor. 10:3-5). You do this by reminding yourself that before you did anything for Him, He loved you enough to die in your place so you can have eternal life in His kingdom (Ephesians 2:4-5).
In John 15:4-5 the Lord said that apart from Him we can do nothing of value to the Kingdom. That means the only things for which we'll receive rewards are those things He prompted us to do and that we did in His strength.
To me that means everyone will be surprised to learn which of his or her actions qualify for rewards and which don't. Because our own pride contaminates everything we do, I'm convinced that many of our rewards will come from things we don't even remember doing and some of the things we're proudest of will be burned in the fire.
But if you want to do more for the Lord, ask Him for direction and then follow His lead. If we remain in Him, He will remain in us and we'll bear much fruit.
CLICK ON LINKS BELOW FOR MORE INFORMATION ON "REWARDS":
———————————————-
NEWS CLIPS/ARTICLES OBTAINED FROM MANY SOURCES – INCLUDING
Tracking bible prophecy.org
Rapture Ready News
Prophecyupdate.Com
Main News Channels
End Times Headlines
Prophecyupdateblogspot.com
Stevequayle.com
Gracethrufaith.com
Nowtheendbegins.com
Other Christian Sites
(CLICK ON) LATEST DAILY NEWS CLIPS:
ISRAEL NEWS:
I AM GOING TO MAKE JERUSALEM A CUP THAT SENDS ALL THE SURROUNDING PEOPLES REELING … Zech. 12:2
God is in control, and He told the nations the consequences of dividing the Promised Land and declaring peace and safety on their own terms (Joel 3:1-2; I Thess. 5:3)
GENERAL WORLD NEWS:
GENERAL WORLD CORONAVIRUS NEWS:
MASSIVE EARTH CHANGES/EARTHQUAKES/VOLCANOES ETC:
2Chr. 7:13 If I shut up heaven that there be no rain, or if I command the locusts to devour the land, or if I send pestilence among my people;
2Chr. 7:14 If my people, which are called by my name, shall humble themselves, and pray, and seek my face, and turn from their wicked ways; then will I hear from heaven, and will forgive their sin, and will heal their land
THE EARTHQUAKES LISTED BELOW IS A "WORLD RECORD" FOR THE AMOUNT AND MAGNITUDE OF EARTHQUAKES/VOLCANOES ERUPTING ON EARTH:
CHRISTIAN AND RELIGIOUS WORLD NEWS:
Matt. 24:9 Then shall they deliver you up to be afflicted, and shall kill you: and ye shall be hated of all nations for my name's sake.
Matt. 24:10 And then shall many be offended, and shall betray one another, and shall hate one another
EXTRA WORLD – ALTERNATIVE NEWS:
Please keep in mind that this collection of News Articles is mainly concerning America, but also take note that what happens in America will also "Dramatically" affect Australia and the rest of the World "Massively".
—————————————————-
WORLD – PROPHETIC NEWS ARTICLES PRESENTATION  (

LATEST NEWS CLIPS – ARTICLES PRESENTATION (SATURDAY 06th MARCH 2021)
MIDDLE EAST AND WORLD WAR LOOMING THE BUILD UP TO PSALM 83  – ISAIAH 17 AND GOG OF MAGOG WARS EZEKIEL 37-38:
THE WHOLE WORLD IS UNSTABLE FINANCIALLY, POLITICALLY, PHYSICALLY, MORALLY, GODLY: – AND BECOMING MORE SO DAILY. (WE ARE IN THE BEGINNING OF SORROWS (MATT 24:8)
THE BIBLE STATES THAT IT WILL ONLY GET WORSE BEFORE THE START OF THE TRIBULATION OF MANKIND – (

REVELATION 6)
But before that we have to go through the Birth Pangs, leading up to the Tribulation of Mankind; and I feel that the beginning of Matthew 24 explains that time very well. We are currently in the Birth Pangs (Even though Matthew 24: is directed at the Jewish Nation, it still reflects Biblical Prophecy for the whole World at this time):
Matt. 24:6 And ye shall hear of WARS AND RUMOURS OF WARS: see that ye be not troubled: for all these things must come to pass, but the end is not yet.
Matt. 24:7 FOR NATION SHALL RISE AGAINST NATION, AND KINGDOM AGAINST KINGDOM: and there shall be famines, and pestilences, and earthquakes, in divers places.
—————————————————-
GENERAL PROPHETIC NEWS SECTION:
—————————————————–
https://prophecyupdate.blogspot.com/ – HAF
The Earth's magnetic field is weakening between Africa and South America, disrupting satellites and spacecrafts. Scientists studying the phenomenon known as the South Atlantic Anomaly (SAA), say the Earth's magnetic field is about to reverse.
NASA has reported that modern laptops have crashed when Space Shuttle flights passed through the anomaly. South Atlantic Anomaly is thought to be the reason for the failures of the Globalstar network's satellites in 2007.
The last time a "geomagnetic reversal" took place was 780,000 years ago.
Using data gathered by the European Space Agency's (ESA) Swarm constellation of satellites, researchers noted that the area of the anomaly dropped in strength by more than 8 per cent between 1970 and 2020.
"The new, eastern minimum of the South Atlantic Anomaly has appeared over the last decade and in recent years is developing vigorously," said Jürgen Matzka, from the German Research Centre for Geosciences.
"We are very lucky to have the Swarm satellites in orbit to investigate the development of the South Atlantic Anomaly. The challenge now is to understand the processes in Earth's core driving theses changes."
One possibility, according to the ESA, is that the weakening field is a sign that the Earth's magnetic field is about to reverse, whereby the North Pole and South Pole switch places.
The last time a "geomagnetic reversal" took place was 780,000 years ago, with some scientists claiming that the next one is long overdue. Typically, such events take place every 250,000 years.
The repercussions of such an event could be significant, as the Earth's magnetic field plays an important role in protecting the planet from solar winds and harmful cosmic radiation.
Telecommunication and satellite systems also rely on it to operate, suggesting that computers and mobile phones could experience difficulties.
The South Atlantic Anomaly is already causing issues with satellites orbiting Earth, the ESA warned, while spacecrafts flying in the area could also experience "technical malfunctions".
The South Atlantic Anomaly is of great significance to astronomical satellites and other spacecraft that orbit the Earth at several hundred kilometers altitude; these orbits take satellites through the anomaly periodically, exposing them to several minutes of strong radiation, caused by the trapped protons in the inner Van Allen belt.
————————————————-
3

POWERFUL QUAKES (7.3, 7.4, 6.1) HIT NEW ZEALAND AND VANUATU WITHIN 4 HOUR PERIOD
https://prophecyupdate.blogspot.com/ – Strange Sounds
3 very strong earthquakes hit New Zealand and Vanuatu on March 4, 2021 within a bit more than 4 hours… Pretty amazing, no?
3 strong earthquakes hit New Zealand and Vanuatu on March 4 2021
The first quake, a magitude 7.3, hit 174 km NE of Gisborne, New Zealand at 13:27 UTC on March 4, 2021.
Now, watch the waves from the M7.3 earthquake offshore of New Zealand roll across seismic stations in North America.
Very powerful, isn't it?
Although the jolt hit at intermediate depth (21km or 13 miles) amazing videos of the shaking were recorded by residents… Here a few compiled in a Youtube video:
A bit more than 4 hours later, a M7.4 quake struck 900 km to the north in the Kermadec Islands, New Zealand at 17:41 (UTC) at intermediate depth (56km or 35 miles).
Did the M7.3 trigger the M7.4? Maybe. Both though are related to subduction of the Pacific plate beneath the Australian plate…
About an hour before the Kermanec quake, a deep M6.1 earthquake hit 69 km SSW of Sola, Vanuatu at 16:53 UTC.
Blog Archive
————————————————-
THOUSANDS OF QUAKES

HITTING ICELAND – IS VOLCANO ERUPTION NEXT ?
https://prophecyupdate.blogspot.com/ – Tyler Durden
Over the past week, there have been swarms of earthquakes on the Reyjanes Peninsula in Iceland. Most of the quakes are felt around Keilir volcano, just 20 miles south of the capital. Officials are warning similar quake activity has previously preceded volcanic eruptions.
According to the Icelandic Meteorological Office, thousands of quakes have hit the southwestern region of Reykjanes over the past week. The largest earthquake, a magnitude 5.6 on the Richter scale, occurred on Feb. 24 that rattled the nearby capital city of Reykjavík. 
The abundance of quakes have yet to cause any damage, but authorities aren't taking any risks and have issued aviation alerts for flights inbound and outbound flights at Reykjavik Airport and told people to stay away from the volcano. 
"The earthquakes happening on the peninsula near Keilir aren't the only sign of potential activity. Mapping of the land surface using radar shows a lot of deformation — more than can be explained by earthquakes alone. The Icelandic Meteorological Office (the nation's volcano monitoring agency) interprets this as magmatic intruding near the surface under the area," said Discover Magazine.  
"I have experienced earthquakes before, but never so many in a row," Reykjavik resident Auður Alfa Ólafsdóttir told CNN. "It is very unusual to feel the Earth shake 24 hours a day for a whole week. It makes you feel very small and powerless against nature."
The last major incident was the Eyjafjallajökull eruption in 2010, which caused a massive shutdown of the world's airline industry as ash plumes circulated in the atmosphere. If another eruption is seen this could be disastrous for the industry as it attempts to recover from the pandemic downturn. 
For now, the rumbles underneath Iceland continue, one can only watch and wait as an eruption may be imminent. 
————————————————-
8.0 QUAKE HITS KERMADEC ISLANDS – TSUNAMI WATCH FOR HAWAII
A tsunami watch is in effect for Hawaii following a magnitude-8.0 earthquake Thursday morning in the Kermadec Islands near New Zealand.
Based on all available data, a tsunami may have been generated by this earthquake that could be destructive on coastal areas even far from the epicenter, the Pacific Tsunami Warning Center reports. An investigation is underway to determine if there is a tsunami threat to Hawaii.
If tsunami waves were generated, the estimated earliest arrival of the first wave is 4:35 p.m. Thursday.
————————————————-
https://prophecyupdate.blogspot.com/ – Meera Suresh 
As tensions simmer in the South China Sea, Beijing has reacted rather tautly to the German plan to send a frigate to the disputed region in August.
Chinese foreign ministry spokesman Wang Wenbin said all countries enjoy the freedom of navigation and overflight in the South China Sea, but "this should not be used as an excuse to endanger the sovereignty and security of littoral countries," reported South China Morning Post.
The Nato ally confirmed Tuesday that the frigate will cross the South China Sea on its return journey from Asia in August, the first time since 2002. German officials added the frigate will not pass within the 12-nautical-mile limits of any land, in a mission aimed at demonstrating Germany's support for the UN Convention on the Law of the Sea.
The US, which has a steady military presence in the region, has hailed the German plan calling it "a welcome support for a rules-based international order in the region."
"We welcome Germany's support for a rules-based international order in the Indo-Pacific. The international community has a vital stake in the preservation of an open maritime order," a spokeswoman for the U.S. State Department said.
While Thomas Silberhorn, parliamentary state secretary for the German Defense Ministry, maintains that the plan is not aimed at anyone, analysts disagree. They speculate this rare move by Berlin is directed at Chinese expansionism.
Helena Legarda, a senior analyst with the Mercator Institute for China Studies in Berlin, told South China Morning Post this was a "symbolic move" that "would send a strong message to Beijing that Germany ready to more actively confront China's territorial claims in the area."
The move is concerning, said Sun Keqin, a research fellow at the China Institutes of Contemporary International Relations. "Germany wants to strengthen its presence in the Indo-Pacific region and enhance collaborations with Asean, Japan, South Korea and India. It also shows the United States hopes Germany will take more responsibility to pressure China."
Meanwhile, Taiwan, in a bid to counter Chinese aggression, will soon stage six rounds of missile tests this month. As per the Taiwan Fisheries Agency, the government-funded National Chung-Shan Institute of Science and Technology will test-fire missiles off the eastern and southern coasts, with five more rounds planned between March 10 and March 19.
Reports said the nation would be firing Hsiung Feng-2E (Brave Wind-2E) cruise missiles and the extended-range version of the Thunderbolt-2000 tactical missiles. While the Hsiung Feng-2E has a firing range of 600 km, capable of reaching China, the latter Thunderbolt-2000 has a firing range of 200-300 km and can easily reach the mainland coast.
————————————————-
The Islamic Republic of Iran has experienced a number of serious counterintelligence failures over the years. Last month, Iran and Russia, a close ally of the Islamic regime, signed a pact that should assist it as it attempts to reform its counterintelligence.
The Islamic Republic of Iran has an extensive and complex intelligence apparatus. Its two most important intelligence institutions are the Ministry of Intelligence (MOI) and the intelligence arm of the Islamic Revolutionary Guard Corps (IRGC). A third key intelligence organization is the IRGC's Intelligence Protection Organization, which operates independently of the Corps's intelligence arm and deals in counterintelligence.
While Iran's intelligence organizations are well equipped and have achieved important successes (particularly in the area of signals intelligence, or SIGINT), the country's intelligence apparatus is deficient with respect to counterintelligence, or "intelligence protection" as the regime has renamed it. The three most recent counterintelligence failures—all of them devastating— concerned the assassination of Quds Force chief Qassem Soleimani in Baghdad, the slaying of al-Qaeda´s number 2 on Iranian soil, and the assassination in Tehran of the architect of the Iranian nuclear program, Mohsen Fakhrizadeh.
The Iran-Russia pact is not a surprise. More than a year has passed since the killing of Soleimani and six months have gone by since al-Masri's assassination. The Iranian intelligence organizations have had plenty of time to analyze their counterintelligence apparatus, confront its massive weaknesses, and present their findings to policy makers. There is no doubt that the recent killing of Fakhrizadeh, which was a massive embarrassment for the regime, intensified this process. This is especially true in view of the fact that the Iranian spy chief recently claimed in an interview that the Fakhrizadeh assassination was organized by a member of the Iranian armed forces—which, if true, indicates that Iranian intelligence and counterintelligence are not only poor but compromised. The regime needs help in these areas, and the Iran-Russia information security pact may be its best means of effecting needed reforms. 
————————————————-
https://prophecyupdate.blogspot.com/ – Toi Staff
Defense Minister Benny Gantz on Thursday said the Israel Defense Forces is continuously updating its plans for a prospective military strike on Iranian nuclear sites.
Gantz, in an interview with Fox News, said the military plans would not be finalized until right before such a strike was set to be carried out.
"Until then, we will continue to build them [the plans], to improve them… to the highest professional level possible," he said.
"If the world stops them [Iran] before, it's much the better. But if not, we must stand independently and we must defend ourselves by ourselves," added the defence minister.
Israel has twice conducted military strikes against the nuclear programs of its enemies — Iraq in 1981 and Syria in 2007 — under what's become known as the Begin Doctrine, which maintains that Jerusalem will not allow an enemy country to obtain an atomic weapon.
Gantz has previously warned Israel would carry out a military strike against Iran, if necessary.
His comments came as the US seeks to re-enter the Iran nuclear deal. The Islamic Republic has been openly violating the agreement clinched in 2015, stepping up uranium enrichment far beyond permitted levels. It recently barred international inspectors from its nuclear sites.
————————————————-
https://prophecyupdate.blogspot.com/ – Scott Ritter
How Russia responds to Israel's attacks on Iranian targets inside Syria could make all the difference as to whether the region boils over into full-scale war or continues to simmer at its current, already dangerous, level.
In an official statement last week, the special envoy of the president of Russia to Syria, Alexander Lavrentiev, indicated that Moscow was rapidly losing patience with Israel over airstrikes against alleged Iranian targets on Syria soil. 
"Sooner or later, the cup of patience, including the Syrian government, may be overflowing, and a retaliatory strike will follow, which will accordingly lead to a new round of tension. These attacks must be stopped, they are counterproductive. We hope that the Israeli side will hear our concerns, including concerns about the possible escalation of violence in Syria."
In short, Lavrentiev's warning was as blunt a threat against Israel that could be made short of stating the obvious – if Israel continues to bomb Syria, Russia will have no choice but to shoot down their planes.
 Like Russia, Iran's involvement came at the explicit invitation of the Syrian government. Iran's Syrian engagement pre-dates that of Russia; indeed, it was Iran which helped convince the Russians of the necessity for intervention. As such, Russia and Iran have had common purpose when it comes to stabilizing the security situation inside Syria. However, Iran's involvement goes beyond simply helping Syria, and instead is part and parcel of a larger regional strategy built around the concept of an "axis of resistance" which would further Iran's regional security and ambition. As such, Iran has used the Syrian conflict as a cover for facilitating military support for Hezbollah in Lebanon, both in terms of allegedly supplying that organization with precision-guided munitions capable of reaching Israel, but also establishing a de facto second front by helping Hezbollah establish itself in the Golan region of southern Syria.
The Iranian actions have been deemed threatening by Israel, which has responded by undertaking a concerted campaign of airstrikes designed to destroy and deter what it deems to be "malign Iranian" activity. 
Russia has taken a "hands off" approach when it comes to Israeli military strikes against targets affiliated with any Iranian activity not directly tied to supporting the Syrian government. 
While Russia has repeatedly cautioned Israel about the destabilizing effect of its airstrikes, Russia has avoided making any direct threats against Israel. Lavrentiev's statement changes this calculus.
Israel has been preparing for a broader conflict with Iran, with some Israeli security experts predicting that "southern Syria could turn into the arena of the first northern war between Israel and the Iranian forces" sometime in 2021.
A major calculation for Israel which could govern the viability of such a conflict is how Russia would react. Currently, Russia has stood down its air defense network in Syria and has reportedly prevented Syria from employing advanced surface-to-air missile systems provided to it by Russia. Russia likewise has kept its combat aircraft from operating in areas where they could encounter Israeli aircraft. This policy of restraint seems to have emboldened Israel, which recently increased both the scope and scale of its airstrikes against Iranian positions inside Syria.
By declaring that Russia's "cup of patience" will soon run out regarding Israel's actions in Syria, Alexander Lavrentiev has made it clear that Israel can no longer assume Russian inaction in the face of continued attacks on Iranian targets inside Syria.
The question is whether Israel believes Russia is bluffing, or whether it can defeat any Russian actions in response to continued air strikes in Syria. In this, Israel would do well to reflect on Russia's recent history, "bluffing" is not part of the lexicon. It would likewise do well to consider the potential repercussions of what Russian "retaliation" and "escalation of violence" might entail.
Russia recognizes that a solution to the problems of Syria will only come after a lengthy period of diplomacy and political change. By threatening Israel with violence, Russia is sending a signal that Israel would do well to embrace the same logic. While there may be no military solution to the Syrian puzzle, there could very well be military consequences for any Israeli miscalculation. 
————————————————-
WHAT COMES NEXT IN THE GLOBALIST RESET?
https://prophecyupdate.blogspot.com/ – Brandon Smith
Three months ago in December I published an article titled 'Is The Globalist Reset Failing? The Elites May Have Overplayed Their Hand'. I was specifically interested in the development of the pandemic "crisis", the lockdown mandates of governments worldwide, the bizarre vaccination campaign for the new and under-tested mRNA cocktail which was rushed out to the public in the span of six months, the World Economic Forum's open statements that they hoped to exploit the pandemic as a springboard for their globalist agenda, and the public's reaction to it all.
I have to say, I continue to see a divergence in what the elites clearly wanted to happen vs. what has actually happened. If the Event 201 pandemic war game on a coronavirus outbreak, held two months before the actual outbreak occurred in China, is any indication, then the globalists greatly overestimated the fear effect of Covid.
My suspicion, my "conspiracy theory" if you will, is that the globalists announced their reset agenda under the assumption that the death rate for covid would be MUCH higher than it is. They were expecting something biblical, and instead they got something not much more dangerous than the flu and pneumonia.
There is now mass public resistance to the vaccinations and medical passports. This is probably why they rushed out the vaccines in the span of 6 months instead of a year to 18 months as they hinted at in early 2020. They are trying to get as many people as possible to take the experimental vaccines before the citizenry realizes that covid is a nothing-burger.
This means that the globalists have a big problem. They obviously invested a lot into this pandemic. It is the key to their entire Reset agenda. Without a frightening pandemic killing tens of millions, the globalists will not be able to lock down the public and prevent them from traveling or organizing. They will not be able to institute the medical passports and contact tracing apps that would allow them to watch the public 24/7. They certainly won't get most Americans to go along with the cashless society and the centralized global governance the elites are so obsessed with.
The fear of cronavirus is waning. The globalists have indeed failed in epic fashion. But, this doesn't mean that they are going to give up. If my experience studying psychopathic people tells me anything, it is that when these lunatics are cornered they tend to double and triple down on their failures.
The question is, what will happen next? The establishment will need maximum instability and chaos in the near term if they hope to salvage their Reset project. If they wait too long awareness will spread and they might not get another chance for many decades to come, if ever. Here are the events I expect to see over the course of the next year…
The globalists are doomed unless they can keep the pandemic panic rolling forward. For now, puppets like Biden and Fauci are going to pretend as if a full reopening of the economy is going to happen. This is a lie. Already we are seeing Biden waffling on when a reopening will take place. He has indicated that it will be at least a YEAR before the shutdowns will completely end, and this is predicated on the majority of Americans submitting to vaccinations and medical passports.
In other words, the establishment is telling us that they intend to hold the economy hostage until we take the jab and give up our freedoms.
Now, are these inbred totalitarians just out of their minds? Well, probably, but that doesn't mean they don't have a Plan B. Just look at all the hype surrounding "covid mutations" in places like South Africa and Brazil; the narrative will be that a "new covid variant" that is more dangerous and deadly than the first virus is spreading, and that the lockdowns must return for the greater good of the public.
"Existing vaccines should stop people getting severely ill and dying if they do get infected by the P.1 variant. However, because many people remain unvaccinated, plans to ease lockdown restrictions would have to be rethought if this variant causes a resurgence in case numbers. Plus, any variant that circulates widely will have more opportunities to evolve into a more dangerous form."
The New Scientist does not seem to understand basic science. The overwhelming majority of viruses circulating in the world usually evolve into less deadly forms of their original iteration. Viruses need to survive too, and they don't do this by mutating into more and more deadly monstrosities that kill their favorite hosts. There is still no evidence that the new covid mutations are any threat whatsoever, but the establishment is already staging the narrative that new lockdowns are coming.
If the mutation narrative continues on the path it seems to be following, then I expect the Biden Administration to attempt a national federalized lockdown similar to the Level 4 lockdowns used in Europe and Australia, and it will be announced sometime this year.
This program will trigger several reactions; most importantly, most conservative states and counties will refuse to follow federal mandates. I know that my county and probably most of Montana will defy any new shutdown.
This phase of the crisis will happen within a month to two months of any national shutdown. Red states will refuse to comply. State politicians, even if they are part of the agenda, will be too scared to try to enforce federal mandates. They will be compelled by the conservative citizenry to keep their states open. Most people in these areas will ignore mandates.
This will lead to a red state fiscal boom, at least in the beginning, as business continues to thrive in conservative areas while blue states suffer under medical tyranny. Companies will flee leftist states by the thousands and move to any states that remain open and accommodating. This will be short lived, though.
Biden and the federal government will try to retaliate, first by cutting off federal funds to any state that does not bow to their power and refusing to give stimulus to any businesses that relocate. Blue states will be flush with stimulus cash while red states will be forced to reduce or eliminate welfare programs and some pension funds
————————————————-
EU DIVIDED OVER COVID PASSPORTS
https://prophecyupdate.blogspot.com/ – by Soeren Kern
Tourism-dependent countries, including Austria, Bulgaria, Cyprus, Greece, Portugal and Spain, are urging other EU states to adopt Covid passports, which would be modeled on the "green passport" system implemented by Israel.

"We know that in Israel they've made statements about anybody who tries to forge [a certificate] will face criminal proceedings and possibly be imprisoned. So, they really think that this is a risk that could happen." — Professor Carsten Maple, cyber security expert, Alan Turing Institute.

"In consultation with other EU member states, we are in favor of a digital green passport, similar to the one in #Israel. This should offer the possibility to prove on the mobile phone that one has been tested, vaccinated or recovered. Our goal: to avoid a permanent lockdown & finally to enable freedom to travel within the EU as well as to visit events or restaurants." — Austrian Chancellor Sebastian Kurz.

Greece is pressing the EU to move quickly…. But would these certificates only be required for international travel or could they be needed for getting a job, attending a football match, or buying some milk? — Professor Melinda Mills, lead author of the Royal Society report on Covid passports.

"Yet making freedom conditional on facing the needle… takes us perilously close to the concept of compulsory vaccination… hardly likely to reassure anyone whose fear of the vaccine is bound up with a fear of an authoritarian state." — Gaby Hinsliff, columnist, Guardian.
European leaders are considering a proposal to introduce a common EU-wide Coronavirus vaccination passport. The so-called Covid passports would permit those who have been vaccinated to travel freely within the European Union without the need for quarantining and testing.
The leaders of several European countries heavily dependent on tourism are pushing for Covid passports to be implemented with immediate effect. Others say that it is far too early to consider such a move, especially because the EU's Coronavirus vaccine rollout has been dogged by delays and questions about the efficacy of certain vaccines, particularly in light of the virus's new mutant strains.
The idea of Covid passports has also sparked a heated debate over government overreach and the constitutionality and ethics of vaccine-related discrimination. At the same time, some EU member countries have threatened to act unilaterally and issue their own Covid passports if the EU fails to produce bloc-wide certification.
In short, the Covid pandemic continues to expose fault lines within 27-member EU, which remains more divided than ever.
MORE..
————————————————-
CALIFORNIA CORONAVIRUS VACCINATION SITE GIVES THOUSANDS THE WRONG VACCINE DOSAGE
https://endtimeheadlines.org/2021/03/california-coronavirus-vaccination-site-gives-thousands-the-wrong-vaccine-dosage/ – Mar 5, 2021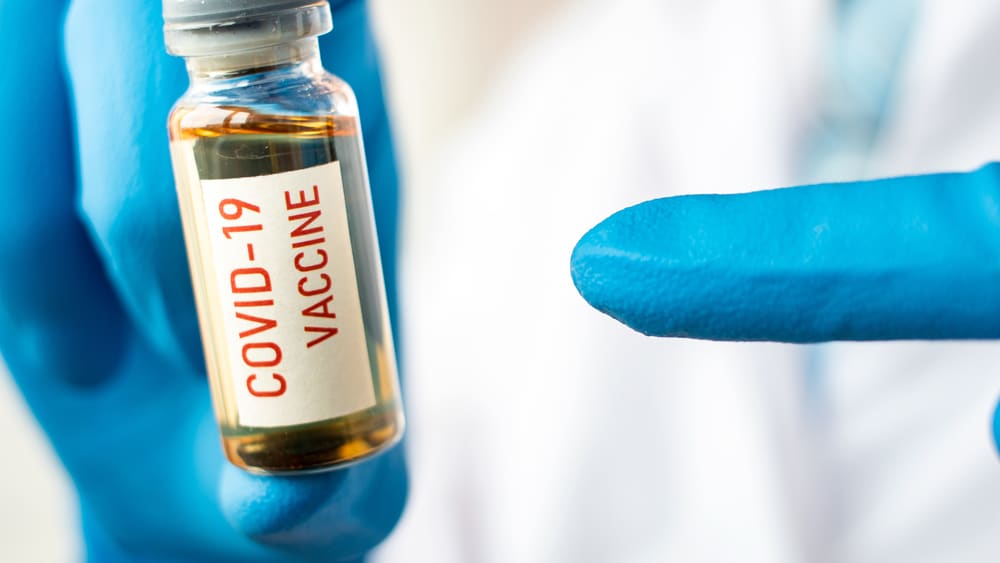 (NYP) – An estimated 4,300 individuals in California received a smaller coronavirus vaccine than they should have due to an issue with syringes.
According to KTVU, the Oakland Coliseum site received orange-capped syringes that left a third of the vaccine stuck on the bottom of the plastic container. The problem was eventually detected on Monday but individuals vaccinated before that point reportedly only received 0.2 mL of the Pfizer vaccine instead of the optimal 0.3 mL.
The California Office of Emergency Services, which helps run the site with the Federal Emergency Management Agency, said high-level meetings were held Tuesday afternoon after whistleblowers flagged the issue.
Cal OES spokesman Brian Ferguson reportedly said he didn't think anyone was formally underdosed and that there wasn't any need to contact the individuals who received the lower vaccine amount. On Wednesday, he said authorities were told that the dosing fell within medical guidelines and protocols. 

READ MORE
————————————————-
REMEMBER NANCY PELOSI CALLING THE CAPITOL RIOT AN "ARMED INSURRECTION"? THE FBI NOW ADMITS THE TRUTH
Submitted by Dave Hodges on Friday, March 5, 2021 – 12:54.
In a hearing today on the Capitol riot, Senator Ron Johnson asked the FBI how many firearms were recovered after the riot took place and here's what he was told:
Zero firearms were recovered on Capitol grounds or in the Capitol.
Now in the clip, which can be viewed here, the FBI official adds that she doesn't want to speak for Metro and Capitol Police. But she says that to her knowledge, NONE WERE RECOVERED.
Johnson asked specifically if anyone is being charged with having a firearm in the Capitol or on Capitol grounds from that day, and she responds 'correct.'
The FBI official also confirms that no shots were fired in the Capitol, except that one that killed Ashli Babbitt.
So no firearms were confiscated, no shots were fired from rioters, and nobody is being charged with having a firearm at the Capitol. But Nancy Pelosi plainly said it was an armed insurrection and we have that tape:
I knew from just watching the footage of what happened that it wasn't an armed insurrection and that Pelosi was lying her face off. And now we have actual testimony from the FBI confirming this. Is any reporter going to ask Pelosi why she lied?
READ MORE AT:
————————————————-
THE DEEP STATE IN AMERICA IS PREPARING TO START A NEW REICHSTAG FIRE AND AMERICA WON'T EVEN SEE IT COMING!! SAY GOODBYE TO YOUR GUNS
https://thecommonsenseshow.com/activism-agenda-21-conspiracy/deep-state-preparing-start-new-reichstag-fire-and-america-wont-even-see-it-coming-say-goodbye-your
Submitted by Dave Hodges on Friday, March 5, 2021 – 16:06.
 

The People would be wise to read and reread this report. This report is brief, to the point and serves as a warning to all innocent bystanders in America.
People will notice that the CSS has been relatively silent on intelligence community issues over the past several weeks because the behind-the-scenes activities have consisted of gathering intelligence reports from various sources. There now is enough data to form coherent conclusions about what is about to transpire in this country.
The CSS has written extensively over the past several years in which the public was warned what was coming. How did we know? The answer is simple, the Deep State minions showed us. Here are some examples. Obama promulgated Executive Orders, administrative policies within the military and pushed through legislation that prepared America to go down the path of Stalin, Hitler and Mao. The CSS has been quite clear on this point, repetitively. The legitimization of the plot against Constitutional-loving and rule of law advocates, who are usually Christian, began with real intent and zeal during the Obama administration. Here are some examples which serve to prove the point:
Obama's EO 13603 is a classic and stand-alone best example of tyranny, or should I say genocidal planning in action. Obama served the purpose of setting the table for Hillary. However, God gave America 3 years to get their act together which means stop embracing baby-genocide, sexual perversion on an unimaginable scale and the sexual exploitation of children often by the judges and legislators who are selected/elected to protect them. Obama's EO gave a future president the ability to seize control of all food, set up slave labor camps, completely control all industry, nationalize all property, etc. All the elements of a Hitler/Stalin tyranny were codified in this EO. This is a series, that in part, explains the psychological warfare being perpetrated against the American people. To better understand this phenomenon, I strongly suggest that the readers go to The Common Sense Show's website. Utilize the internal search engine and search and read the almost 20 articles written on this EO. However, I predict that even if this was required reading by entire United States population only about 30% would believe the documentation even though the EO has been codified. Our Congress has a sustained all-time low 9% approval rating, and it has been 15 years since I declared war upon the central bankers when they tried to steal my property and that of 300 of my neighbours without one dime being paid in compensation. In that time, I have witnessed how far to the left we have turned. Our country embraces every form of perversion, we tolerate the giving away of the Constitution and we lay down when we allow Pelosi, Feinstein et al work in concert to undermine our communities with Sinoloa/Chinese controlled drug trafficking, child sex trafficking, private and international theft of public water supplies, etc. And nobody is doing anything. This is called bystander apathy. The term bystander apathy(i.e. fence sitting) refers to the phenomenon in which the greater the number of people present, the less likely people are to help a person in distress. When an emergency situation occurs, observers are more likely to take action if there are few or no other witnesses. The most frequently cited example of the bystander effect in introductory psychology textbooks is the brutal murder of a young woman named Catherine "Kitty" Genovese. On Friday, March 13, 1964, the 28-year-old Genovese was returning home from work. While Genvovese approached her apartment entrance, she was attacked and repeatedly stabbed by a man later identified as Winston Moseley. Despite Genovese's repeated calls for help, none of the dozen people in the nearby apartment building who heard her cries called the police. The attack first began at 3:20 AM, but it was not until 3:50 AM that someone first contacted police. Genovese's death was preventable and the failure of her neighbours to report the crime in progress, brought the social-psychology term, bystander apathy, into the national discussion about people's unwillingness to act in an emergency situation. There are two major factors that contribute to bystander apathy. First, the presence of other people creates a diffusion of responsibility. Because there are other observers, individuals do not feel as much pressure to take action, since the responsibility to take action is thought to be shared among all of those present. Generally speaking, the greater the number of people which are present in an emergency, the less likely people are to take action. Q has taken this concept to a whole new level. Do you remember these proclamations? There will be 65,000 Deep State operative indicted next week! No, that has been delayed, but Hillary is on her way to Gitmo and they will likely be executed. What a bunch of bravo sierra! The whole purpose of Q was to appeal to the nation's innate desire to relax and let someone else do the work of cleaning up the country. God gave us 3 more years, and America failed miserably.

As far back as February 22, 2014, I revealed the existence of a classified Army document which has been leaked online, entitled FM 3-39.40 Internment and Resettlement Operations. Again, use the search engine on the website to gather more information on this document. The document was originally to be kept secret, but everyone in the military command structure, as far as we know, is not on board with the encroaching tyranny sweeping across this country. Yet, five years later, nobody has done anything about this threat to American civil liberties. Straight from the Internment/Resettlement article (12 February 2010 FM 3-39.40 1-5) it states the following:
"…I/R operations may place Soldiers in continuous contact with or near insurgents, terrorists, or criminals who will exploit every opportunity to escape and kill or injure U.S. personnel or multinational partners".
Speaking of our  "Multinational partners", there are Russian troops training on our soil, along with other UN "Peacekeeping" troops including the Chinese. We all the Sinoloa drug cartel to operate with impunity in Humboldt County, CA., and nobody does anything. The above excerpt and the following paragraphs will make it clear regarding the INTENT to use "multinational partners" to round up and detain American citizens. And nobody does anything about it! Bystander apathy strikes again! When gun confiscation starts, there will be mass incarcerations. Yes, concentration camps are coming to America and that information is publicly available, but someone else, like Trump will take care of it. Q said it was true but his prediction of Trump's triumphant return to the Presidency on March 4th, as predicted by Q did not happen either. God helps them who help themselves and Q promises that someone, anyone will do your work for you.
Meanwhile, a slumbering nation, numbed by the specter of bystander apathy continues to slide into the clutches of genocidal communism and all that this phrase means as the CSS provides the reader with one last example. Under the Obama administration, they managed to push through the NDAA. This is where the President, or his designee can declare an individual (ie you as a Constitutionalist, or a Christian), to be an enemy combatant. As such, you have no Constitutional protections under the Bill of Rights. You can be snatched off the street without being charged or tried. There is no trial, only rendition under at a black site controlled by the CIA. You could be murdered and nobody would ever know. This is the legislation that allows Gestapo raids in the middle of the night to take one to their final destination as a concentration camp (ie FEMA camp) detainee. What do you think Harris and AOC meant when they said Trump supporters needed to re-education (camps) and reprogrammed (murdered)?
There is much, much more that could be written about bystander apathy and diffusion of responsibility, but these three examples suffice. Right now, go to the CSS search engine and search these terms and, if you can wipe the bystander apathy and resulting cognitive dissonance from your eyes, you will see that you/we are in a lot of danger and the danger is imminent.
Now, for the meat and potatoes. The Capitol Police put out a tweet which said they were expecting an attack upon Washington DC on March 6th. If this was real intelligence, you would never hear of it and it damn sure would not be on a tweet!!! I have learned from local and federal law enforcement that Antifa is being activated again on March 6th. Also on March 6th, protective fencing protecting local police departments and federal buildings has been ordered to be removed, but the fencing in DC remains. Don't these inconsistencies add up to a likely false flag attack of epic proportions? What would be gola behind the coming false flag attacks? Please realize that I have already reported that Antifa personnel, already on the domestic terror watch list have been apprehended with MAGA clothing, literature and pipe bombs. In each case, the FBI order the suspect released and their name has been taken off of the terrorist watch list. How do I know, I was told by trusted insiders. This adds up to an excuse to perpetrated a false flag attack, blame Trump supporters, just like the January 6th Capitol riots, and blame Trump supporters as an excuse to begin seizing guns in the name of public safety. In other words, the Biden administration is preparing to start the Reichstag fire and the FBI is running the interference. Of course not, many would say, but Q did not say it was so. Our bystander apathy is at stage 4. We are so infected, that we will not even move to defend ourselves. FEMA camps await the noncompliers. 
First they came for the Socialists, and I did not speak out— Because I was not a Socialist.
Then they came for the Trade Unionists, and I did not speak out— Because I was not a Trade Unionist.
Then they came for the Jews, and I did not speak out— Because I was not a Jew.
Then they came for me—and there was no one left to speak for me.
MORE TO COME…..
————————————————-
SALVATION
CLICK ON LINKS BELOW:
WHAT IS SALVATION? What is the Christian doctrine of salvation?
SIMPLY Salvation is believing in the Lord Jesus Christ death on the Cross where he gave his life for us. And
HOW DOES GOD SAVE

?

In the Christian doctrine of salvation, God has rescued us through (JESUS CHRIST DEATH (ON THE CROSS) AND HIS "RESURRECTION) (John 3:17). Specifically, it was Jesus' death on the cross and subsequent resurrection that achieved our salvation (Romans 5:10; Ephesians 1:7). Scripture is clear that salvation is the gracious, undeserved gift of God (Ephesians 2:5, 8) and is only available through faith in Jesus Christ (Acts 4:12).
AND IT IS A "FREE" GIFT, BASED ON OUR LOVE FOR JESUS SACRIFICE FOR US AND OUR CONTINUAL SINS THAT MUST BE "FORGIVEN" THROUGH HIS SACRIFICE.
————————————————
AN EXAMPLE OF THE SINNERS PRAYER:
Dear Father,
I now believe that Jesus Christ is Your only begotten Son, that He came down to our earth in the flesh and died on the cross to take away all of my sins and the sins of this world. I believe that Jesus Christ then rose from the dead on the third day to give all of us eternal life.
Lord Jesus,
I now confess to You all of the wrong and sinful things that I have ever done in my life. I ask that You please forgive me and wash away all of my sins by the blood that You have personally shed for me on the cross. I am now ready to accept You as my personal Lord and Savior. I now ask that You come into my life and live with me for all of eternity.
Father, Jesus – I now believe that I am truly saved and born again.
Thank You Father.
Thank You Jesus.
————————————————
JESUS CHRIST RETURN FOR HIS CHURCH IS "IMMINENT"
Matt. 7:27 And the rain descended, and the floods came, and the winds blew, and beat upon that house; and it fell: and great was the fall of it.
Matt. 24:38 For as in the days that were before the flood they were eating and drinking, marrying and giving in marriage, until the day that Noe entered into the ark,
Matt. 24:39 And knew not until the flood came, and took them all away; so shall also the coming of the Son of man be
——————————————–
DON'T WAIT FOR THE LAST MINUTE
We are currently in the "Birth Pangs" pending the coming "7 year TRIBULATION" period, where all the Nations on Earth will be subject to God's Wrath on an "UNGODLY" World. The Rapture of Jesus Christ Church is "TOTALLY" imminent; And what will follow after that will be massively more devastating that we are seeing right now (Read

Revelation Ch 6 – 22

) God is trying to get everyone's attention to the coming Judgments; He does not want "ANYONE" to perish, but all to come to repentance. He loves us, but will not stand idly by and watch the World, (His Creation) turn to sin and debauchery). We are currently living in a fallen "Satanic" World where "EVIL", is totally accepted, "and God and his Love for his Church": is being exponentially rejected. The time has come when God HAS TO intervene, and he is (The prophetic word listed in his Word the Bible is being fulfilled exponentially).
——————————————————
THE NEW WORLD ORDER:
ONE WORLD GOVERNMENT – ONE WORLD ECONOMIC SYSTEM – ONE WORLD RELIGION
Dan. 9:27 And he shall confirm the covenant with many for one week: and in the midst of the week he shall cause the sacrifice and the oblation to cease, and for the overspreading of abominations he shall make it desolate, even until the consummation, and that determined shall be poured upon the desolate
Dan. 7:24 And the ten horns out of this kingdom are ten kings that shall arise: and another shall rise after them; and he shall be diverse from the first, and he shall subdue three kings
Rev. 17:12 And the ten horns which thou sawest are ten kings, which have received no kingdom as yet; but receive power as kings one hour with the beast
—————————————————-
THE MARK OF THE BEAST:
DON'T TAKE THE MARK OF THE BEAST WHICH IS (CHANGING YOUR D.N.A.) AND GIVING YOUR CONTROL OVER TO THE "BEAST SYSTEM" – THIS IS AN ABONOMINATION TO GOD: (YOU ARE HIS CREATION):
Rev. 13:14 And deceiveth them that dwell on the earth by the means of those miracles which he had power to do in the sight of the beast; saying to them that dwell on the earth, that they should make an image to the beast, which had the wound by a sword, and did live.
Rev. 13:15 And he had power to give life unto the image of the beast, that the image of the beast should both speak, and cause that as many as would not worship the image of the beast should be killed.
Rev. 14:9 And the third angel followed them, saying with a loud voice, If any man worship the beast and his image, and receive his mark in his forehead, or in his hand
THE PUNISHMENT FROM GOD FOR THOSE WHO TAKE THE MARK AND WORSHIP THE "BEAST SYSTEM":
Rev. 14:10 The same shall drink of the wine of the wrath of God, which is poured out without mixture into the cup of his indignation; and he shall be tormented with fire and brimstone in the presence of the holy angels, and in the presence of the Lamb:
 (YOU ARE GOD'S CREATION – CHANGING YOUR D.N.A. AND/OR GIVING YOUR ALLEGANCE TO ANOTHER ENTITY I.E. (THE ANTICHRIST) – IS AN ABONOMINATION TO GOD):
————————————————-
THE FUTURE CONONAVIRUS INJECTION AT THIS POINT IN TIME ALSO APPEARS TO BE "MASSIVELY" AGAINST GOD AS IT WILL IS ALSO TAINTED WITH A CHANGE IN YOUR (R.N.A. WHICH CHANGES YOUR D.N.A.) AND WILL ALTER YOUR BODY IN MANY WAYS, (INCLUDING DEATH).
————————————————-
 WEBPAGE ADMINISTRATOR:
(THE AUSTRALIAN R.N.A. VACCINE)
You Know, there comes a time in one's life when you just have to speak up regarding the "Blatant "Stupidity", "Greed", "Corruption", "Lies", "ETC" that some people have in their Soul; To say we have to have the Vaccine because of an "I SAID SO" attitude; even if it is Tainted with "DEATH", it can change your R.N.A. to Totally Change your D.N.A. Causing "DEATH". And "OH" if you change your D.N.A. don't look to God to have Mercy on you "IF" you survive, because "GOD" is the "CREATOR" of your "SOUL", and your "BODY". And once you change your D.N.A. you WILL become "NEPHLINIC," i.e. a different person. This is what the fallen Angels did after God Created Adam and Eve, they changed "Animal", and "Human" D.N.A. Which turned "Humans & Animals into a Totally different Species, i.e. it made them "NEPHLIMIC" "NOT OF GOD". God's Judgment is coming upon the people that are creating this "Ungodly" Evil, and like it was before the "FLOOD", so it will be again; Destruction of God's Creation over a "SEVEN YEAR PERIOD". Revelation Chapter 6 to Revelation Chapter 22. Which is about to start any time in the very near future.
This RNA "Vaccine" is "NOT LEGALLY APPROVED", and Trials that they recently conducted on people in Korea, Africa, and God knows where else, resulted in "Hundreds" of Deaths, and left the rest very sick and dying. And since then "tens of Thousands" of people are becoming very sick after the jab, and most are dying. Ask yourself why are they vaccinating Nursing Home residents and Hospitals first; the answer is because the New World Order's Objective is to Eliminate every person over 70 Years Old, and that is exactly what is happening Worldwide;
—————————————
CLICK ON LINK BELOW:
—————————————————-
The "AGENDA" of the "NEW WORLD ORDER" "THE ORDER OF THE PROTOCOLS OF ZION" is to wipe out "EIGHT TENTH'S OF HUMANITY", and leave enough room for the "ELITES" to live in peace and harmony". But they have not considered God into this equation, and he is our Creator and he loves his Creation with a passion –Jesus Christ died for us on the cross at calvary, and Once the Church has gone from this World God's vengeance will commence on the Ungodly of this World.
T

HE NEW WORLD ORDER THAT HAS ALREADY BEGUN

, It Means A "ONE WORLD GOVERNMENT", A ONE WORLD CHURCH, AND A ONE WORLD RELIGION ("CHRISLAM"). "AND IT IS PURE EVIL"
PLEASE ACCEPT GOD'S FREE GIFT OF SALVATION. IT IS OUR ONLY HOPE