World Events Pointing to the Rapture and the Soon Return of Jesus

296K subscribers
Please Help Support This Ministry:

https://www.paypal.me/watchman1963

Cash App: $watchman1963 Please subscribe to my backup channel:

https://www.youtube.com/channel/UC4nc…

Current Events Linked To Biblical Prophecies. Everything is unfolding just as the bible foretold. Wars, Volcanic Eruptions, Earthquakes, Extreme Weather, Christian Persecution, Violence and more!
—————————————-
Rocket fired from Gaza at Israel-US,Australia,India,Japan Discuss Chinas Growing Threat & More News

59.3K subscribers
You will hear the following in this Broadcast: -US, Australia, India, Japan to Discuss China's Growing Threat -Rocket fired from Gaza at southern Israel; IDF retaliates with strike -US, Russia to Hold Latest Nuclear Arms Talks in Finland -North Korean Media Promote Iranian Military Weapons Upgrade -Army Gets First Iron Dome Battery from Israel -Florida teen arrested at school after refusing to wear mask -New Technology Refuses Entrance to Shops if You're Not Wearing a Face Mask -'Keep Your Mask on in Between Bites': California Releases COVID Dining 'Tips' -Hurricane Delta Continues to Strengthen and Is a Category 4; Forecast to Strike Cancún, Then U.S. Gulf Coast Late Week -Mars will shine especially bright in the sky tonight as the Red Planet makes its closest approach to Earth in 17 years -Mass Sea Animal Deaths in Russia Raise Alarms For Possible Ecological Catastrophe -Blood red moon: Wildfires cause moon to glow red over California -SEVEN space rocks to pass Earth this week – latest charts -'Religious Institutions Have Been A Problem': Andrew Cuomo Threatens To Shut Down Churches, Synagogues
—————————————-
Not US Aid (Oct 09,2020) Taiwan F-16 Jets Intercept China Y-8 Aircraft After Crossed 'Border Line'

Not US Aid (Oct 09,2020) Taiwan F-16 Jets Intercept China Y-8 Aircraft After Crossed 'Border-Line' The intrusion was reportedly done by PLA's Y-8 anti-submarine warfare aircraft, which has been used extensively by the Chinese to make incursions into the Taiwanese airspace. The news was first reported by the Liberty Times, citing local defence enthusiasts who recorded open broadcasts by the Island's armed forces to the PLA aircraft. According to the Global Times, the sortie marked the fourth consecutive day the PLA has sent warplanes near the Taiwan island since the start of October, and the eight-day 'National Day' and Mid-Autumn holiday period on the Chinese mainland. The Island's defence ministry, in a tweet, revealed the flight path of the Y-8 and scrambled its defence fighters to intercept and, in the worst-case scenario, shoot down the aircraft.
—————————————-
What Are the Joints Chiefs Up To?
•

Streamed live on Oct 7, 2020
—————————————-
Prophecy Update – The Importance of History

187K subscribers
Prophecy Update – The Importance of History Pastors Tom Hughes & Olivier Melnick How Israel Sees It (10/6/20) Pastor Tom Hughes and David Tal
—————————————-
Prophecy Update End Times News Headlines – 10/7/20

187K subscribers
Prophecy Update End Times News Headlines – 10/7/20 Don't Miss The Rapture – It Could Happen Any Moment! God's End Time Alarm Clock is Going Off It's Later Than You Think… Time is Short! A fast-paced highlight and review of the major news stories and headlines that relate to Bible Prophecy and the End Times… All the signs of the last days are converging at the same time. Bible Prophecy is happening right before our eyes and like birth pains, the predicted events are happening more frequently and more intently. Never, in the history throughout the world have so many forces, including economic, scientific, techno-logic, ecologic, cultural, geopolitical, moral, spiritual and religion, converged together to bring this world that's already teetering over the edge into the abyss, to a point of no return. Jesus said when you see all these signs happening, know that I am near, even at the door.
—————————————-
THIS IS A "MUST" LOOK AND READ FOR THE PSALM 83 WAR IS ON THE BRINK
The Fate of Damascus and the Psalm 83 War

187K subscribers
About the time of the end the biblical prophet Ezekiel tells of a future invasion of Israel by a vast coalition of nations, known as the battle of Gog and Magog, we find this in

Ezekiel chapters 38 and 39

. As we read the headlines in the newspapers of today, and witness the conflicts in the Middle East, it's not hard to imagine that this invasion prophesied over 2600 years ago, could be fulfilled in the immediate future.

Ezekiel 36-37

predicts a gathering of the Jews to the nation of Israel, which will be followed by this massive invasion. For 19 centuries, the Jewish people were scattered throughout the world, and until May 14, 1948, there was no nation of Israel to invade.
With the nation of Israel now a reality, the stage seems set for the war that will usher in the tribulation and the rise of the Antichrist; a war that will end with the destruction of Israel's enemies by God Himself, and lead to the signing of a peace treaty with the Antichrist. As you read

Ezekiel 38 and 39

, it isn't just the creation of the nation of Israel that makes this prophecy seem likely to be fulfilled in the near future. The nations that God tells us will form this coalition against Israel seem more likely now than perhaps ever before to form just such an alliance."
The leaders of this coalition will be Russia and Iran

, and currently both of these nations are right on Israel's doorstep, under the pretence of battling ISIS in Syria. I believe that there are a couple of unfulfilled prophecies that will lead-up to this massive invasion of Israel, and as we read today's headlines, we find that the fulfilment of these two prophesied events, could happen very soon!
—————————————-
LATEST NEWS CLIPS – ARTICLES (FRIDAY 09th OCTOBER)
—————————————————
(THIS IS THE WORLD'S CURRENT TIMELINE)
Matt. 24:6 And ye shall hear of wars and rumours of wars: see that ye be not troubled: for all these things must come to pass, but the end is not yet.
Matt. 24:7 For nation shall rise against nation, and kingdom against kingdom: and there shall be famines, and pestilences, and earthquakes, in divers places.
Matt. 24:8 All these are the beginning of sorrows.
Matt. 24:9 Then shall they deliver you up to be afflicted, and shall kill you: and ye shall be hated of all nations for my name's sake.
Luke 12:40 Be ye therefore ready also: for the Son of man cometh at an hour when ye think not
—————————————–
THIS IS THE WORLD'S VERY NEAR FUTURE:
Matt. 24:21 For then shall be great tribulation, such as was not since the beginning of the world to this time, no, nor ever shall be
—————————————————
WE PREACH THE BLESSED HOPE FOR THE FUTURE IN JESUS CHRIST OUR SAVIOUR
1Cor. 12:3 Wherefore I give you to understand, that no man speaking by the Spirit of God calleth Jesus accursed: AND THAT NO MAN CAN SAY THAT JESUS IS THE LORD, BUT BY THE HOLY GHOST.
"Behold, I come like a thief! Blessed is he who stays awake and keeps his clothes with him, so that he may not go naked and be shamefully exposed."
"And you know what is restraining him now so that he may be revealed in his time. For the mystery of lawlessness is already at work. Only he who now restrains it will do so until he is out of the way."
REV. 14:12
Here Jesus was alluding to the fact that the Doctrine of Eternal Security WILL EXPIRE WITH THE RAPTURE OF THE CHURCH
Luke 12:37 Blessed are those servants, whom the lord when he cometh shall find watching: verily I say unto you, that he shall gird himself, and make them to sit down to meat, and will come forth and serve them
SO WON'T YOU ACCEPT JESUS NOW AND BE REMOVED FROM THAT EVENT  (OF TRIBULATION) AND LIVE FOREVER WITH JESUS IN THE FAMILY OF GOD?
2 "(For he saith, I have heard thee in a time accepted, and in the day of salvation have I succoured thee: behold, now is the accepted time; behold, now is the day of salvation.)" (2nd Corinthians 2:6)
—————————————————
DAILY CHRISTIAN BIBLICAL QUESTIONS AND ANSWERS:
—————————————————
Who Did Jesus Die For?
https://gracethrufaith.com/ask-a-bible-teacher/who-did-jesus-die-for/
QUESTION:    I am having a discussion with friends, and they don't believe that Christ died for everyone. I believe He did die for everyone, but it's only good for those who accept it. Unless you believe and accept it, His death means nothing. His blood is of no effect to those who refuse it. Do you think that's correct?
ANSWER:    According to John 3:16, God so loved the world that He gave His one and only Son that whoever believes in Him shall not perish but have eternal life. Jesus also said that everyone who asks receives, everyone who seeks will find, and to all who knock the door will be opened (Matt. 7:7-8). John the Baptist called Jesus the Lamb of God who takes away the sin of the world (John 1:29). And Paul said that everyone who calls on the name of the Lord will be saved (Romans 10:13).
To me, that means God has given each of us the choice of accepting or rejecting His salvation. Logic dictates that if anyone can ask to be saved, and if no one who asks will be refused, then Jesus died for everyone. Otherwise, He couldn't have extended an open offer of salvation to anyone willing to accept it.
"Today, if you hear His voice, do not harden your hearts" (Hebrews 4:7). For Christ died for sins once for all, the righteous for the unrighteous, to bring you to God (1 Peter 3:18).
Did Jesus Die For Everyone?
https://gracethrufaith.com/ask-a-bible-teacher/jesus-die-everyone/
QUESTION:    If God knows the end before the beginning, he knows who is going to accept salvation through His Son Jesus before they are born. Is it fair to say that Jesus died on the cross, not for everybody, but only for those who He, the Father, and the Holy Spirit knew in advance?
ANSWER:    God does know everyone who will ask for salvation. But John 1:29 and John 3:16 are two places that tell us Jesus died for the sins of the whole world. Matt. 7:7-8 and Romans 10:13 make it clear that anyone who asks for salvation will receive it. This would not be possible unless everyone's sins are covered.
It is true that those who fail to ask for the pardon Jesus purchased for them will not benefit from what He did, but He did it for them just the same.
Die Or Not Die? Which Is It?
https://gracethrufaith.com/ask-a-bible-teacher/die-die/
QUESTION:    In John 11:26 Jesus said "And whosoever liveth and believeth in me shall never die". But in 1 Thes. 4:16 Paul said at the rapture the dead in Christ will rise first. This seems like a contradiction to me. DO WE DIE OR NOT DIE?
ANSWER:
"I am the resurrection and the life. He who believes in me will live even though he dies; and whoever lives and believes in me will never die."
You were only quoting the second half of the sentence.
He was speaking of the time of the resurrection of believers, when those who have died will live again and those who have not died never will die. It's the clearest hint of the rapture He ever gave.
Paul said the same thing, but in greater detail. He knew that when believers experience physical death their bodies are buried in the ground where they soon return to dust (Genesis 3:19). But their spirits go to heaven to be with the Lord (Phil. 1:21-24).
At the rapture the spirits of those who have died will receive new bodies and experience physical life again. At the same time the bodies of living believers will be changed from mortal to immortal and will never die (1 Thes. 4:16-17, 1 Cor. 15:53).
"Listen I tell you a mystery. We will not all sleep but we will all be changed."
He used the word "sleep" instead of "die" because at death the body appears to be asleep and the spirit is still very much alive.
Do We Go To Heaven When We Die?
https://gracethrufaith.com/ask-a-bible-teacher/do-we-go-to-heaven-when-we-die/
QUESTION:    What does 1 Thessalonians 4:13-18, also 1Corinthians 15:50-54, really mean when it says "Believers who have died will have their bodies resurrected, and along with believers who are still living will meet with the Lord." Could you explain to me what that scripture really is trying to tell us? It makes me believe that believers body's/spirit are kept somewhere other than heaven until the rapture.
ANSWER:    When believers die, their spirits go to be with the Lord in Heaven to await the resurrection, while their worn out bodies are buried in the Earth and return to dust. (2 Cor. 5:6-8) At the moment of the Rapture, the spirits of all those who have died since the cross will receive new bodies, at the same time that we who are still alive receive ours. (1 Cor 15:51) So all believers will receive their resurrection bodies at the same time. These are the bodies we'll have during our time in the New Jerusalem during the Millennium and throughout eternity. They never get sick, or wear out or age. They last forever.
Where Do We Go When We Die?
https://gracethrufaith.com/ask-a-bible-teacher/where-do-we-go-when-we-die/
QUESTION:    I read your question and answer regarding Paradise. I have been under the impression that when we die we merely fall asleep until the rapture or second coming. Are you saying that we immediately go to heaven? If so can our loved ones already gone there look down and see what is going on here on earth?
Also, what happens to the unsaved when they die?
They don't immediately go to hell do they?
ANSWER:    The answer to your first question is Yes. While our bodies are discarded, our spirits go immediately to be in the presence of God. Then at the resurrection we're given new perfect bodies. And while nobody knows for sure, many people, myself included, believe that departed spirits are aware of (but not involved in) happenings on Earth.
The unsaved go to a temporary place of confinement adjacent to Paradise. Before the cross the saved and unsaved could see each other and converse across a deep chasm that kept each group in its own area. While the saved were comforted, the unsaved experienced excessive heat and deprivation. Since the cross Paradise has been empty as saved spirits go directly to be with the Lord, but the unsaved are still sent to this place of torment to await their final judgment at the end of the Millennium.
——————————————-
NEWS CLIPS/ARTICLES OBTAINED FROM MANY SOURCES – INCLUDING

Tracking bible prophecy.org
Rapture Ready News
Prophecyupdate.Com
Main News Channels
End Times Headlines
Prophecyupdateblogspot.com
Stevequayle.com
Gracethrufaith.com
Nowtheendbegins.com
Other Christian Sites
(CLICK ON) LATEST DAILY NEWS CLIPS:
ISRAEL NEWS:
I AM GOING TO MAKE JERUSALEM A CUP THAT SENDS ALL THE SURROUNDING PEOPLES REELING … Zech. 12:2
God is in control, and He told the nations the consequences of dividing the Promised Land and declaring peace and safety on their own terms (Joel 3:1-2; I Thess. 5:3)
WORLD TERRORISM – WARS
GENERAL WORLD NEWS:
GENERAL WORLD CORONAVIRUS NEWS:
WORLD FINANCE:
Rev. 6:6 And I heard a voice in the midst of the four beasts say, A measure of wheat for a penny, and three measures of barley for a penny; and see thou hurt not the oil and the wine
MASSIVE EARTH CHANGES/EARTHQUAKES/VOLCANOES ETC:
2Chr. 7:13 If I shut up heaven that there be no rain, or if I command the locusts to devour the land, or if I send pestilence among my people;
2Chr. 7:14 If my people, which are called by my name, shall humble themselves, and pray, and seek my face, and turn from their wicked ways; then will I hear from heaven, and will forgive their sin, and will heal their land
CHRISTIAN AND RELIGIOUS WORLD NEWS:
Matt. 24:9 Then shall they deliver you up to be afflicted, and shall kill you: and ye shall be hated of all nations for my name's sake.
Matt. 24:10 And then shall many be offended, and shall betray one another, and shall hate one another
EXTRA WORLD – ALTERNATIVE NEWS:
Please keep in mind that this collection of News Articles is mainly concerning America, but also take note that what happens in America will also "Dramatically" affect Australia and the rest of the World "Massively".
—————————————————-
WORLD – PROPHETIC NEWS ARTICLES PRESENTATION (FRIDAY 09th OCTOBER 2020)
MIDDLE EAST AND WORLD WAR LOOMING THE BUILD UP TO PSALM 83  – ISAIAH 17 AND GOG OF MAGOG WARS EZEKIEL 37-38:
THE WHOLE WORLD IS UNSTABLE FINANCIALLY, POLITICALLY, PHYSICALLY, MORALLY, GODLY: – AND BECOMING MORE SO DAILY. (WE ARE IN THE BEGINNING OF SORROWS (MATT 24:8)
THE BIBLE STATES THAT IT WILL ONLY GET WORSE BEFORE THE START OF THE TRIBULATION OF MANKIND – (REVELATION 6)
But before that we have to go through the Birth Pangs, leading up to the Tribulation of Mankind; and I feel that the beginning of Matthew 24 explains that time very well. We are currently in the Birth Pangs (Even though Matthew 24: is directed at the Jewish Nation, it still reflects Biblical Prophecy for the whole World at this time):
Matt. 24:6 And ye shall hear of WARS AND RUMOURS OF WARS: see that ye be not troubled: for all these things must come to pass, but the end is not yet.
Matt. 24:7 FOR NATION SHALL RISE AGAINST NATION, AND KINGDOM AGAINST KINGDOM: and there shall be famines, and pestilences, and earthquakes, in divers places.
—————————————————-
GENERAL PROPHETIC NEWS SECTION:
—————————————————–
https://prophecyupdate.blogspot.com/ – Siberian Times
Earlier last week thousands of marine life began washing up around Russia's north-eastern Kamchatka region. The first signs that something was wrong began at the picturesque Khalaktyrsky beach, a popular tourist and surfing spot, became apparent when people started to develop symptoms after taking a dive in the ocean. "For weeks now, all surfers have been experiencing eye problems after coming back from the water," Yekaterina Dyba, an administrator at a local surf school, wrote on social media on Thursday. She added that the swimmers felt "a decrease in vision," as well as fever, nausea, and a sore throat.
Now the mystery has deepened as shocked officials have learned that the death toll in the oceans around Russia's north-eastern Kamchatka region have increased sharply after scientists discovered that nearly 100 per cent of all organisms living on the seabed of the peninsula's Avacha Bay has died. According to RT, the alarm was raised last weekend when piles of sea life began washing up on Kamchatka's beaches. Pictures of dead octopi, crabs, and starfish went viral on Russian social media, and local surfers reported that they'd experienced problems with their eyes after being in the water.
 Now, the latest revelations seem to have confirmed ecologists' worst fears. After studying the water of the Avacha Bay, researchers discovered that 95 per cent of benthos organisms have died. Benthos is the term used for sea life that lives on, in, or near the seabed. "Some large fish, shrimps, and crabs have been preserved, but in very small numbers," said Ivan Usatov, a researcher at the Kronotsky Nature Reserve and the Pacific Institute of Geography.
According to Usatov, water taken from the Nalycheva River had no sign of life, and samples from in Cape Nalycheva were uncharacteristically dark with a "brown foam."
Information published by Kamchatka's government suggests that the ecological situation in the region is only likely to worsen. Of the surviving animals, many more will die out due to a disruption in the food chain – especially those fighting to feed on what is now just five per cent of remaining benthos.
"After diving, I can confirm that this is an environmental disaster,"said Alexander Korobok, an underwater photographer. "The ecosystem has been damaged significantly, and this will have quite long-term consequences since everything in nature is interconnected."
Kamchatka is located in the Far East of Russia, along the Pacific Ocean. Famous for its beautiful beaches and pristine nature, it has over 100 volcanos and is included on UNESCO's World Heritage List.
————————————————-
https://prophecyupdate.blogspot.com/ – Seth J. Frantzman 
Iranian media has claimed that the country is one of the world leaders in radar technology and Brig.-Gen. Ali Hajizadeh of the Islamic Revolutionary Guard Corps (IRGC) said that new systems installed in Yazd province illustrate the country's capabilities.
Iran's boasts of its increased radar prowess are aimed at the US, Israel and other nations and it is also looking to export its technology to allies in Syria, possibly Iraq, and elsewhere.
"These radars can detect up to a range of 350 km. and, depending on the altitude, up to 1,000 km," a report said.
Tehran has combined its new radars, at the service of the IRGC Aerospace Force with those of the Iranian army, overlapping coverage to achieve military excellence in the field, an article argued.
"Islamic Iran is definitely among the top ten countries," Tasnim News said. The country intends to put in place new radar stations at Chabahar and other areas that will be used by the Guard.
Iran has claimed to have downed US drones dating back to the 2011 capture of the secretive RQ-170 drone known as "Sentinel."
Later, Iran showed more drones that it said were American, British, and from other nations. It said they were intercepted in Syria, Afghanistan and elsewhere. They took them back to dismantle them and study them and reverse-engineer them.
Tehran also scored a major coup in 2019 when it shot down a US's $200 million Global Hawk high-altitude surveillance drone.
Iran says its system can track 300 targets simultaneously at a range of 400 km. and can "analyze them completely."
The Iranian radar could also aid Iran's allies, such as the Houthis in Yemen, the Syrian regime, Iraq and Hezbollah. This makes it a threat to Israel – depending on how Iran chooses to use it.
————————————————-
https://prophecyupdate.blogspot.com/ – Ethan Huff
The United Nations has appointed China, arguably the world's most oppressive authoritarian regime, to help lead a "Human Rights" panel that exists to, get this, identify threats to freedom of speech.
The Chinese Communist Party (CCP) will now be tasked with uncovering which countries are carrying out "enforced disappearances" and "arbitrary detention" of citizens, which is exactly what is happening in communist China!
According to the U.N., China will "have a say in selecting at least 17 U.N. human rights 'mandate-holders' over the next year." China "will also assist in screening candidates for U.N. human rights positions," the globalist body indicated.
News of the appointment caught the attention of many human rights activists who are now scratching their heads trying to figure out if this is some kind of joke. U.N. Watch, for instance, called out the U.N. for basically making a mockery of itself with this strange decision.
"It's absurd and immoral for the U.N. to allow China's oppressive government a key role in selecting officials who shape international human rights standards and report on violations worldwide," stated the executive director of U.N. Watch, which was the first to report on China's appointment to the panel.
"Allowing China's oppressive and inhumane regime to choose the world investigators on freedom of speech, arbitrary detention and enforced disappearances is like making a pyromaniac into the town fire chief."
The timing of the appointment is further strange in that communist China is the subject of international inquiry due to its mishandling of the Wuhan coronavirus (COVID-19) crisis.
Perhaps most prominently, the United States is actively looking into why China allowed the Wuhan coronavirus (COVID-19) to spread so quickly and rampantly within its borders without taking steps to curb it. There are also serious questions about China's official death count numbers, which appear to be drastically too low.
WEBPAGE ADMINISTRATOR:
The "Disgusting" "Putrid" United Nations; How could China be the "Appointed" to the "HUMAN RIGHTS" Panel when they "Spit" on Human Rights in their own Country, "Murder" Christians, and Cut them up for Body Parts which are sold on the World Market, Additionally The slaughter of their own people in "Wahun" and many other cities is legendary – Etc, Etc.
RELATED CURRENT NEWS CLIP:
————————————————-
https://prophecyupdate.blogspot.com/ – By Lance D Johnson
Event 201, hosted by Bill Gates in 2019, laid out the foundation to vaccinate 7 billion people on the planet using pandemic messaging. The upcoming vaccine technology is a new RNA and cell modifying platform that reprograms ribosomes of human cells to produce properties of virus spike proteins, augmenting experimental immune responses. Mandatory vaccination is not only overt control over people's bodies and minds (human slavery), but the science itself is a form of physiological slavery, reprogramming human immune systems to be dependent on the perpetual use of RNA therapy injections and their experimental modifications of human cells.
Human beings have been forced to believe they will get their freedom back as soon as a vaccine is available, and it's this kind of coercion that is the antithesis of what freedom is really all about. (Related: Clinical trials reveal that more people might get symptoms and be hospitalized from Moderna's mRNA covid-19 vaccine than from a theoretical infection.)
Healthy people are threatened with home arrest, isolation from their family and friends, oxygen reduction shaming through mandatory mask threats, among other abusive negative reinforcements that coerce compliance to a medical police state and a forced vaccination new-world-order.
Clinical studies have already been conducted to determine the best way to force the population to comply with upcoming experimental RNA-modifying injections. This paper warns that "noncompliance should incur a penalty" which includes isolation and lost income. The paper calls for penalties to be "relatively substantial" including "employment suspension or stay-at-home orders." The authors of the NEJM paper come from Yale, Stanford University and Indiana University — institutions that are financed by the Bill and Melinda Gates Foundation, the mandatory vaccine zealots who are interested in population control and eugenics.
Because people have generally complied in 2020 with other useless medical edicts, the central vaccine planners acknowledge that voluntary measures will work at first. The paper remands that "six substantive criteria" must be met before the state can force people to vaccinate through punishment. Initially, people will let their guard down because the plan at first is to "encourage voluntary uptake…using means such as public education campaigns and free vaccination."
For those who don't initially comply, they will be blamed for future outbreaks of respiratory illness and future artificial outbreaks created by oversensitive, false positive PCR testing that continues to detect non-infectious viral debris that only perpetuates pandemic messaging. Once these dissenters are socially ostracized, they will comply. Others will ultimately be convinced to submit because it's "for the good of all." They won't want to be labeled "anti-science" and be the outcast among their peers.
If these plans do not work, then employers will be threatened with putting the public health at risk if they do not force their employees, vendors and/or customers to submit to the vaccine protocol. Employers, afraid of being shut down or sued for not implementing the CDC rules, will ultimately push people into home arrest or termination from employment. This abusive coercion is already being carried out with social distancing and mask mandate protocols…
————————————————-
Is Bill Gates Planning The Mark Of The Beast?

187K subscribers
Focus on the End Times – Is Bill Gates Planning The Mark Of The Beast? As Christians, many of us are deeply concerned by some of the things we see taking place in America and around the world in response to the pandemic. If you've been listening to sources beyond the mainstream media, you're likely disturbed by some of the proposed ideas. People are especially suspicious of Bill Gates and believe his COVID-19 vaccination plans are either a prototype – or the actual mark of the beast described in Revelation 13. There are good reasons to be disturbed as GATES has indicated he plans to create a vaccination for COVID-19 that contains a global ID with tracking capacity including an implanted microchip to store information. In this timely teaching, Tim discusses the two competing marking systems in the book of Revelation and answers the two questions, "What really happens when you take the mark of the beast and what does it mean for Christians living in the last days."
————————————————-
https://prophecyupdate.blogspot.com/ –  SOURCE: RT
Billionaire software tycoon Bill Gates has urged the US to prepare for a Covid-19 vaccine rollout by deputizing trusted community leaders to "reduce vaccine hesitancy," bemoaning the rapid spread of "conspiracy theories" online.
The Microsoft founder-turned-vaccine-evangelist painted a mostly rosy picture of a vaccine rollout getting "rich countries" back to normal by the end of 2021 in an interview during the Wall Street Journal's CEO Council on Tuesday.
However, with less than half of Americans saying they'd get a Covid jab – even if paid $100 for it – in a recent survey, Gates then focused his talk on enlisting the nation's "trust network" to overcome the skeptics.
Lamenting that "vaccine hesitancy is in all countries and predates the pandemic," Gates suggested American health officials start "thinking about which voices will help reduce the hesitancy, so we can get a level of vaccination that really has a chance of stopping" the virus.
Gates provided the example of challenges the polio vaccine faced in some countries – and the cunning lengths some were willing to go to get their populations jabbed.
In places like Nigeria we had to go to the religious leaders, talk to them, have them speak out, you know, vaccinate their children. So [it is about] understanding the trust network – who is it that you view as an expert. Very few people can look at the formulation or data directly.
Coronavirus czar Anthony Fauci hinted back in June that he was already on the task, revealing the government had a PR blitz planned in which "people [vaccine-hesitant Americans] can relate to in the community – sports figures, community heroes, people that they look up to" – will spread the pro-vaccine gospel.
Gates had typically harsh words for both conspiracy theorists and the social media platforms he believes enable them, complaining that "very titillating things" like the notion that "somebody intentionally made this virus, or that there's some conspiracy" spread online "so much faster than the truth, which is that it comes from a bat." Gates called on social media to "slow down or annotate things that actually cause huge damage, like not wearing masks or not being willing to take the vaccine if it proves that it is this key tool to getting back to normal."
While he stressed he wasn't suggesting Facebook and its peers go for "the Chinese solution" of telling companies what they must censor, the billionaire has previously called conspiracy theories about his funding of global vaccination schemes "a big problem," and on Tuesday he slammed platforms for the absence of "smart solutions" to that problem.
Gates saved some barbs for the Trump administration, disparaging the government's preparation for and response to the pandemic, accusing it of creating a "vacuum of leadership" by pulling out of the World Health Organization. Among other failings, "we didn't do [pandemic] simulations" like some countries, he complained, referencing his now-famous 2015 TED Talk about the importance of comprehensive state-level planning for epidemics.
However, his Bill and Melinda Gates Foundation actually staged one of the best-known pandemic simulations, Event 201, in conjunction with the World Economic Forum and Johns Hopkins University in New York last October. The barely-fictional scenario involved a deadly coronavirus originating in geese spreading around the world, devastating economies and triggering the imposition of strict behavioral controls while leaving a trail of 65 million bodies in its wake. The narrative was so close to the subsequent outbreak of the novel coronavirus that Johns Hopkins was forced to include a disclaimer on the event website.
Indeed, the US government has run several such simulations in conjunction with representatives of local governments, hospitals, and various other private sector interests over the years. "Crimson Contagion," one such exercise held from January to August last year, predicted the US would respond in a chaotic and disorganized fashion to an outbreak, exposing weaknesses that were apparently not remedied in time for Covid-19. A 2017 Pentagon report similarly warned that a "novel respiratory disease" emanating from, among other places, a Chinese wet market could spread throughout the world, hurting the military's readiness and national security for as long as two years and prescribing correctives – which apparently fell on deaf ears.
Gates has previously warned that the "final hurdle" to a vaccine-fueled return to normalcy is convincing the population to actually roll up their sleeves and take the jab(s), and the World Health Organization – of which his foundation is the single largest funder, following the US' departure – declared "vaccine hesitancy" one of the biggest threats to world health last year. The billionaire has stated he hopes to have seven billion humans vaccinated with whatever formula proves safe and effective, but has suggested a mandate would be counterproductive and actually increase resistance to vaccines.
Gates is funding the development of six leading Covid-19 vaccine candidates, and told the conference Phase III clinical trial data would be in before the year's end. Acknowledging "we still don't know whether these vaccines will succeed," he nevertheless pooh-poohed Russian and Chinese vaccine development efforts, predicting that once 'his' – the Western – jabs were widely available at low cost, "I doubt there will be a lot of Russian or Chinese vaccine going outside these countries."
—————————————-
WEBPAGE ADMINISTRATOR

:

  The only thing I can say to this Man is that "Hell" is for "Eternity", and People like him will have a long time there to "ponder" on the "Chaos" and "Murders" they have and will cause before God takes them out of this World (Very Shortly) – I PRAY he will wake up and gain a heart of compassion and Love (Through Jesus Christ) before this happens.
————————————————-
Coronavirus passport trials are taking place at Heathrow this week to test technology to let people travel the globe without risk of being quarantined.
Passengers on United Airlines and Cathay Pacific are trying out an app called the Common Pass.
The phone software is a digital health pass which can hold a certified COVID-19 test status or show someone has been vaccinated in future in a way designed to satisfy various governments' different regulations.
It has been launched by non-profit trust Commons Project Foundation, part of the World Economic Forum, in the hope of it will end the days of flyers producing bits of paper, often in different languages.
The tech is very much at the trial stage using volunteers on flights between London, New York, Hong Kong and Singapore under government observation.
But it is seen as a longer-term measure to allow air travel to return to something like pre-coronavirus levels.
However, it is reliant on Governments around the world accepting test results from 'certified' laboratories in other countries and allowing those with negative results to enter freely on their say-so.
Dr Bradley Perkins, chief medical officer of The Commons Project, said: 'Without the ability to trust COVID-19 tests – and eventually vaccine records – across international borders, many countries will feel compelled to retain full travel bans and mandatory quarantines for as long as the pandemic persists.
'With trusted individual health data, countries can implement more nuanced health screening requirements for entry.'
It comes as hopes for a UK airport testing breakthrough this week look set to be dashed after ministers decided to launch another review of the issue.
The aviation industry had hoped trials of new systems designed to cut travel quarantine times could begin as soon as tomorrow.
But Government sources said ministers were instead poised to launch a 'taskforce' to study the subject, delaying hopes of action for weeks.
Transport Secretary Grant Shapps said today: 'I will be making the announcement later today to Parliament but it involves a taskforce.
'So looking at the systems which would enable us to have testing.'
The pass works by passengers taking a test at a certified lab before uploading it to their phone. It generates a QR code that can be scanned by airline staff and border officials.
————————————————-
https://prophecyupdate.blogspot.com/ – By Mary Werbaneth
 More than 9,000 medical professionals concerned about the physical and mental health consequences of current COVID-19 policies have signed a declaration that recommends fighting the virus using an approach called "Focused Protection:" 
The most compassionate approach that balances the risks and benefits of reaching herd immunity, is to allow those who are at minimal risk of death to live their lives normally to build up immunity to the virus through natural infection, while better protecting those who are at highest risk. We call this Focused Protection. 
The declaration stresses that lockdown policies are producing "lower childhood vaccination rates, worsening cardiovascular disease outcomes, fewer cancer screenings and deteriorating mental health." The declaration goes on to say that it is "a grave injustice" to keep kids out of school, because for them, "COVID-19 is less dangerous than many other harms, including influenza." 
For those who are vulnerable, many of the procedures already in place should be maintained, such as testing nursing home staff and visitors for the virus, having supplies delivered to the homebound, and having those at risk meet with family members outdoors. 
For those who are not vulnerable, life should go back to normal while maintaining basic hygiene, such as staying home when sick and frequent hand washing. 
According to The Federalist, the three co-authors of the declaration, "Drs. Martin Kulldorff of Harvard University, Sunetra Gupta of Oxford University, and Jay Bhattacharya of Stanford University…have each recently provided counsel to the White House in navigating the subsequent phases of the pandemic." 
Over 87,000 members of the general public have signed the declaration as well. 
————————————————-
https://prophecyupdate.blogspot.com/ – Susan Duclos 
Recently we reported that 61% of Americans seeing the possibility of civil war happening after the 2020 presidential election, while 52% actively stockpiling necessities in "anticipation of disruptions." 58% of those stockpiling say they are doing so in case of a resurgence of COVID-19, while 42% think racial concerns and political unrest as to being the cause.
That poll follows others that each showed an increase in the amount of Americans that were concerned about civil war and/or more political violence that what we have been witnessing the past few months.
Adding to those pattern and trends, Braver Angels recently commissioned a poll to assess the potential for political violence.
Adding to those pattern and trends, Braver Angels recently commissioned a poll to assess the potential for political violence.
Sadly, one of the only things all political parties, Democrats, Republicans and Independents, agree on, is that there will be a violent aftermath of the 2020 election.
When respondents were asked what type of violence they expect to see and under what conditions, the answers are very telling.
Top ten listed below:
Riots
Rioting
Looting and burning
Antifa & Blm riots and looting
More riots and division of races
Mass rioting and protests. Perhaps more police getting attacked.
If Trump wins antifa will be out in force . Backed by the democrats and Soros
Riots, looting, violence, fires, chaos
Damage to buildings and rioters
If Biden loses, the radical left will continue the violence, riots and domestic terrorism they have perpetuated since Hillary Clinton was fairly defeated. Liberals are immature, spoiled children who believe the way to getting what you want is to have a tantrums.
If President Trump is re-elected, riots on a massive scale may be billed as a protest against his continued leadership. If Biden succeeds, the Left will seek to ensure that their almost complete takeover of the Democrat Party is solidified. Progressives will demand that, as the price for their support, their most radical policies be adopted. If their demand is not met, they will take it to the streets. Joe Schoffstall, writing for the Washington Free Beacon, notes that the leftist group Fight Back Table is planning for a "post-Election Day political apocalypse scenario." 
The Democratic Party leadership's condoning of the aggressive tactics of Antifa and Black Lives Matter has put it in a position of holding a tiger by the tail. This is particularly prevalent in cities with Progressive mayors. Having failed to forcefully condemn the use of violence as a political tool, and having welcomed hard-core socialists into their ranks, they have encouraged the growth of unlawful tactics and the rise to power of those who use them.
Of course left wing groups are warning about violence as well, claiming it will come from conservatives, despite the evidence over the course of the past months that Antifa and Black Lives Matter (BLM) has been acting as the Democrats' military arm, burning cities, looting stores, destroying businesses and attacking innocent members of the public.
It is not only pollsters and outside groups that are preparing for November violence, but U.S. intel groups are also concerned about violent "extremists" from both sides of the political spectrum.
They should be…. as we have reported time and time again, there is only so long that conservatives will put up the attacks from the left and if all hell breaks loose after the presidential election, the right will be prepared for the increase in violence being planned.
————————————————-
https://prophecyupdate.blogspot.com/ – BBC 
The number of people hit by seasonal flooding in East Africa has increased more than five fold in four years, according to UN figures.
Nearly six million people have been affected this year with 1.5 million of them forced from their homes. 
Parts of the region are recording the heaviest rains in a century. 
In 2019, a big temperature differential between the east and west sides of the Indian Ocean was blamed for heavy rainfall.
The data gathered by the UN's Office for the Coordination of Humanitarian Affairs paints a worrying picture, reports the BBC's Catherine Byaruhanga.
The number of people affected by flooding in East Africa has gone from 1.1 million in 2016 to four million in 2019, to close to six million so far this year – this is before the short rains, which normally peak in November and hit most countries in the region.
In Sudan, one of the worst affected countries, 860,000 people have had their homes destroyed or damaged and more than 120 have died, the UN says quoting government figures.
Nearly every state in Sudan has experienced heavy flooding and in neighbouring South Sudan, 800,000 people have been affected with 368,000 people forced from their homes.
"Entire communities have fled to higher ground to escape the rising waters," the UN said in a statement.
After a visit to some of the worst hit areas in South Sudan last month, the UN's humanitarian coordinator for the country, Alain Noudéhou, said that "vast areas of the country along the River Nile are now under water".
————————————————-
https://prophecyupdate.blogspot.com/ –
The Department of Justice announced it had filed a statement of interest in the case filed by Capitol Hill Baptist Church in Washington, D.C., against the District of Columbia and Mayor Muriel Bowser. The 853-member church has a strong religious conviction that it must meet weekly and in person, as a single body, for worship. As a result of Mayor Bowser's onerous COVID-19 orders (first capping worship services at 10 people and now 100), Capitol Hill Baptist Church (CHBC) has not been able to meet together in the District since March. As a temporary measure, they've been meeting in a field in Virginia.
The congregation had asked the mayor for permission to meet at the 45,000-plus-seat Robert F. Kennedy Stadium, which would give them ample room to social distance, but the city denied the application for a waiver, and also the church's appeals. (More background here.)
Finally, on Sept. 22, the church filed a lawsuit and a request for a temporary restraining order asking that they be allowed to hold outdoor worship services in the District of Columbia, citing the First Amendment and the Religious Freedom Restoration Act. CHBC says the mayor has double standards—one for churches and another for large gatherings of protesters. The lawsuit pointed out that the mayor herself has attended some of these gatherings.
"The right to free exercise of religion and the right to protest are both enshrined in the First Amendment of the Constitution," said Eric Dreiband, assistant attorney general for the Civil Rights Division, in a press release. 
"We are a nation dedicated to freedom of conscience and freedom of expression. The District of Columbia has, unfortunately, neglected these rights. The Justice Department is committed to defending both of these fundamental freedoms and in supporting all Americans' rights to worship as they choose."
The statement of interest is part of Attorney General William P. Barr's initiative, announced April 27, directing the DOJ to "review governmental policies around the country to ensure that civil liberties are protected during the COVID-19 pandemic."
"While a local government has significant discretion to decide what measures to adopt to meet a public health threat, the Free Exercise Clause of the Constitution requires that, whatever level of restrictions it adopts, government must treat religious gatherings the same as comparable nonreligious gatherings, absent the government meeting strict scrutiny, that is, proving that it has a compelling governmental interest pursued through the least restrictive means," the DOJ argued in the statement of interest. "Similarly, the Free Speech Clause forbids the government from discriminating against certain speech while privileging other speech with a viewpoint favored by the government, unless it meets strict scrutiny."
The District of Columbia is also bound by the Religious Freedom Restoration Act (RFRA), the Justice Department said. RFRA "requires that any government action imposing a substantial burden on religious exercise meet strict scrutiny." The city's current approach to COVID-19 restrictions "has the effect of treating some forms of protected First Amendment activity differently than other forms of comparable activity and in so doing singles out religious exercise for differential treatment." CHBC has demonstrated that its lawsuit is likely to succeed on merits, the statement of interest noted.
In its filing, the DOJ said that while the United States "has a strong interest, especially in the midst of the COVID-19 pandemic, in ensuring the development and maintenance of the best possible public health strategies to combat the virus and protect the people of the United States from harm," that interest "must be balanced with constitutional liberties."
"Although the precise legal tests may change based on the specific restriction at issue, the bottom line remains the same: there is no pandemic exception to the Constitution and our fundamental rights," the DOJ lawyers declared. [Emphasis added] "Individual rights set forth in the Constitution are always operative and restrain government action."
Mayor Bowser and the District of Columbia clearly don't agree. Protesters who have the "correct" political views are allowed to gather in the streets with impunity—and without anyone in the mayor's office, the MSM, or Democratic Party saying boo about it—while churches are told to close their doors and forsake their religious teachings. 
The aforementioned leftists have no use for those "icky" Christians who insist on obeying the Bible, but, ah, the protesters and rioters—they, and they alone, are worthy of robust constitutional protections amid the pandemic. That hypocrisy is what CHBC takes issue with. The Justice Department is insisting that the discrimination stop.
————————————————-
ISRAEL SIGNS HISTORIC AVIATION DEAL WITH JORDAN THAT WILL ALLOW FLIGHTS DIRECTLY OVER SELAH PETRA WHERE JEWS WILL FLY TO IN REVELATION 12
https://www.nowtheendbegins.com/israel-signs-historic-aviation-deal-jordan-allow-flights-directly-over-selah-petra-revelation-12-jews-flee-anrichrist/ – by Geoffrey Grider October 8, 2020
The agreement allows direct flights from the United Arab Emirates and Bahrain, as well as other countries in the region, to fly over Israeli airspace to and from destinations in Europe and North America. The agreement was reportedly signed between commercial airlines in Israel and Jordan and the Israel Airports Authority (IAA) following several years of negotiations, with the European Organization for the Safety of Air Navigation, commonly known as EUROCONTROL, as the mediator.
 NOW THE END BEGINS SHARE:
Israel and Jordan signed an aviation agreement on Thursday, allowing flights to pass through the airspace of the two countries, N12 reported.
We have been telling you for years now, that the place where Revelation 12 the Jews will flee to during the great Tribulation in the time of Jacob's trouble. This place is called Selah Petra. Now we have news coming out of the Middle East that Israel is signing an unprecedented aviation agreement with Jordan that will allow flights in and out of Israel to travel over that country.
"And to the woman were given two wings of a great eagle, that she might fly into the wilderness, into her place, where she is nourished for a time, and times, and half a time, from the face of the serpent." Revelation 12:14 (KJB)
Isn't it interesting the precise terminology your King James bible uses to describe the time in which the Jews will run to Selah Petra for safety? Over and over, and in both Testaments, it says that the Jews will "fly" to Selah Petra. Now I know, you could say that's just a 'figure of speech' and the bible is not really saying the Jews will fly in the sky to Selah Petra. That's the difference between you and me, I believe they will do exactly what the bible says they will do, they will fly there.
"But they that wait upon the LORD shall renew their strength; they shall mount up with wings as eagles; they shall run, and not be weary; and they shall walk, and not faint." Isaiah 40:31 (KJB)
Everywhere you look, from the Abraham Accords to the United Nations to the Vatican, God is moving all the pieces into place to bring about the greatest time of fulfilment of bible prophecy this world has ever seen. Israel is thrilled about the aviation agreement with Jordan for economic reasons., little do they know they will be flying directly over the place the bible says is where the Jewish remnant will be kept safe from the clutches of Antichrist! How's that for prophecy leaping off your bible and into the headlines? Tick, tock…
"He shall enter also into the glorious land, and many countries shall be overthrown: but these shall escape out of his hand, even Edom, and Moab, and the chief of the children of Ammon." Daniel 11:41 (KJB)
 THE REAL PROPHETIC MEANING OF THAT MYSTERIOUS WORD SELAH FOUND IN YOUR KING JAMES BIBLES
Israel and Jordan sign historic aviation agreement
FROM THE JERUSALEM POST: According to the media outlet, the agreement allows direct flights from the United Arab Emirates and Bahrain, as well as other countries in the region, to fly over Israeli airspace to and from destinations in Europe and North America.
The agreement was reportedly signed between commercial airlines in Israel and Jordan and the Israel Airports Authority (IAA) following several years of negotiations, with the European Organization for the Safety of Air Navigation, commonly known as EUROCONTROL, as the mediator.
The recent peace agreement between Israel and the UAE and the subsequent agreement with Bahrain, as well as the Saudi go-ahead for Israeli fly-overs, helped advance the open skies agreement.
"Once again, we make another breakthrough, this time in the air," Transportation Minister Miri Regev (Likud) said Thursday, according to N12. "Thanks to the agreement, Israel fits better in the region."
Israel is "opening new channels for transportation, economic and diplomatic cooperation with states with whom we share borders and common interests, [states] that are part to the vision of peace in the region," Regev added.
"I hope we will soon be able to announce new developments."
The agreement is expected to significantly shorten flight times between the West and the Gulf states, as well as Asia and the Far East. It is also expected to minimize fuel consumption, reducing the air industry's carbon footprint.

READ MORE

:
This Is Selah Petra Where The Jews Will Go To Flee From Antichrist As We See In Revelation 12 And Matthew 24
"Seek ye the LORD, all ye meek of the earth, which have wrought his judgment; seek righteousness, seek meekness: it may be ye shall be hid in the day of the LORD'S anger." Zephaniah 2:3 (KJB)
 NOW THE END BEGINS IS YOUR FRONT LINE DEFENSE AGAINST THE RISING TIDE OF DARKNESS IN THE LAST DAYS BEFORE THE RAPTURE OF THE CHURCH
————————————————-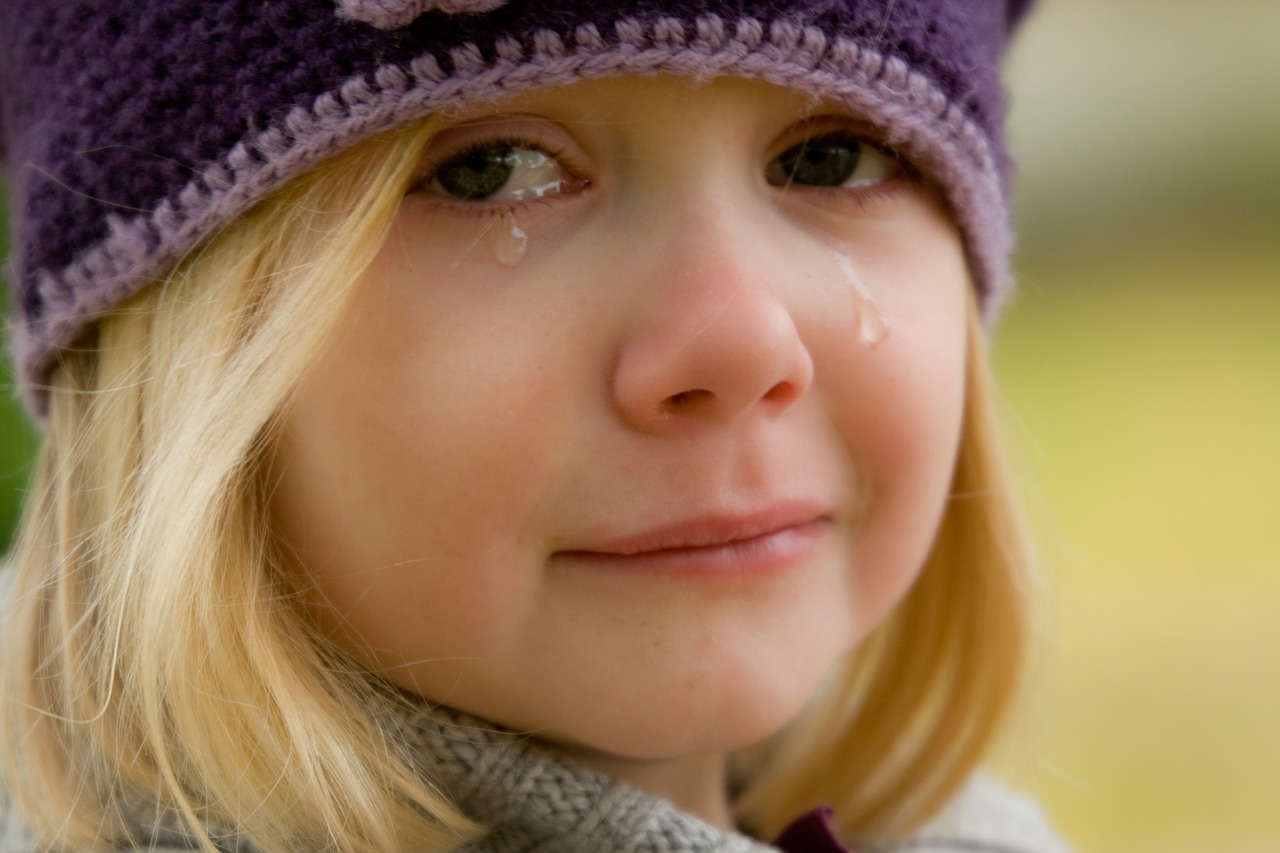 In 2020, we are witnessing an explosion of hunger in the United States that is unlike anything that we have seen since the Great Depression of the 1930s.  Tens of millions of Americans have lost their jobs since the start of this pandemic, and money is running low for a whole lot of people.  In fact, I just wrote an article about a survey that found that one out of every five Americans will be out of cash by Election Day.  More Americans are slipping into poverty with each passing month, and this has created an unprecedented surge of demand at food banks across the nation.  Meanwhile, our growing economic problems are also causing donations to dry up, and so many food banks are facing a major crunch as we head into 2021.  In fact, Feeding America is warning that their network of food banks is potentially facing an "eight billion meal shortage" over the next 12 months… (READ MORE…)
————————————————
JESUS CHRIST RETURN FOR HIS CHURCH IS "IMMINENT

"
Matt. 7:27 And the rain descended, and the floods came, and the winds blew, and beat upon that house; and it fell: and great was the fall of it.
Matt. 24:38 For as in the days that were before the flood they were eating and drinking, marrying and giving in marriage, until the day that Noe entered into the ark,
Matt. 24:39 And knew not until the flood came, and took them all away; so shall also the coming of the Son of man be
——————————————–
DON'T WAIT FOR THE LAST MINUTE
We are currently in the "Birth Pangs" pending the coming "7 year TRIBULATION" period, where all the Nations on Earth will be subject to God's Wrath on an "UNGODLY" World. The Rapture of Jesus Christ Church is "TOTALLY" imminent; And what will follow after that will be massively more devastating that we are seeing right now (Read Revelation Ch 6 – 22) God is trying to get everyone's attention to the coming Judgments; He does not want "ANYONE" to perish, but all to come to repentance. He loves us, but will not stand idly by and watch the World, (His Creation) turn to sin and debauchery). We are currently living in a fallen "Satanic" World where "EVIL", is totally accepted, "and God and his Love for his Church": is being exponentially rejected. The time has come when God HAS TO intervene, and he is (The prophetic word listed in his Word the Bible is being fulfilled exponentially).
——————————————————
THE NEW WORLD ORDER:
ONE WORLD GOVERNMENT – ONE WORLD ECONOMIC SYSTEM – ONE WORLD RELIGION
Dan. 9:27 And he shall confirm the covenant with many for one week: and in the midst of the week he shall cause the sacrifice and the oblation to cease, and for the overspreading of abominations he shall make it desolate, even until the consummation, and that determined shall be poured upon the desolate
Dan. 7:24 And the ten horns out of this kingdom are ten kings that shall arise: and another shall rise after them; and he shall be diverse from the first, and he shall subdue three kings
Rev. 17:12 And the ten horns which thou sawest are ten kings, which have received no kingdom as yet; but receive power as kings one hour with the beast