The Rapture…Don't Be Left Behind

296K subscribers
 

Please Help Support This Ministry:

https://www.paypal.me/watchman1963

Cash App: $watchman1963 Please subscribe to my backup channel:

https://www.youtube.com/channel/UC4nc…

Current Events Linked To Biblical Prophecies. Everything is unfolding just as the bible foretold. Wars, Volcanic Eruptions, Earthquakes, Extreme Weather, Christian Persecution, Violence and more! Matthew 24:3-14 3 Now as He sat on the Mount of Olives, the disciples came to Him privately, saying, "Tell us, when will these things be? And what will be the sign of Your coming, and of the end of the age?" 4 And Jesus answered and said to them: "Take heed that no one deceives you. 5 For many will come in My name, saying, 'I am the Christ,' and will deceive many. 6 And you will hear of wars and rumours of wars. See that you are not troubled; for all these things must come to pass, but the end is not yet. 7 For nation will rise against nation, and kingdom against kingdom. And there will be famines, pestilences,[b] and earthquakes in various places. 8 All these are the beginning of sorrows. 9 "Then they will deliver you up to tribulation and kill you, and you will be hated by all nations for My name's sake. 10 And then many will be offended, will betray one another, and will hate one another. 11 Then many false prophets will rise up and deceive many. 12 And because lawlessness will abound, the love of many will grow cold. 13 But he who endures to the end shall be saved. 14 And this gospel of the kingdom will be preached in all the world as a witness to all the nations, and then the end will come.
———————————————–
Turkey-EU relations amid EastMed dispute – Jerusalem Studio 547

Long before Turkish President Recep Tayep Erdogan came to power, Ankara tried to join the European Union in its various iterations, but was blocked by the Christian nations of Europe concerned by the political power to be given to a Moslem country according to its population – which is the rough equal of EU leaders Germany and France. But with the rise of an assertive Erdogan policy and the emergence of the Eastern Mediterranean as a resource-rich hotspot, the relationship between Turkey and certain member states – namely Greece, the ethnic Greek part of Cyprus, Italy and France grew progressively tense – until late last month when Germany and the leaders of European institutions helped de-escalate and start a mediation process.
———————————————–
The Nagorno-Karabakh conflict | Raw footage from the contact line #3

Fighting continues in Nagorno-Karabakh. Vladimir Putin has proposed a ceasefire between Armenia and Azerbaijan to allow for prisoner exchanges, the collection of dead soldiers' remains, and discussions. Azerbaijan has made any potential truce conditional on the Armenian forces withdrawing from Nagorno-Karabakh, and Armenia said it was open to a ceasefire.
———————————————–
The Ways and Whys of God – Ecclesiastes 9 – October 8th, 2020
•

Streamed live 14 hours ago

222K subscribers
Pastor JD talks about the frustration of seeking to understand and reconcile the ways and whys of God this side of eternity.  Connect with Pastor J.D. Farag on Social Media to stay updated on his latest Bible Prophecy teachings and End Times-related news. 
———————————————–
Fauci Going Down! You Won't Believe Why! Anti-Vaxx Roundups? Millions to Perish?
———————————————–
The Parable of the Ten Virgins

187K subscribers
The Parable of the Ten Virgins The parable of the ten virgins communicates a mysterious yet serious message regarding biblical wisdom. Do these virgins represent the need for Israel to prepare to meet the Lord, or is there a greater application for those within the Church concerning foolishness and wisdom? Join Amir as he discusses what it means to be prepared to meet the Bridegroom.
———————————————–
Countering Chaos and Confusion

187K subscribers
Prophecy Update – Countering Chaos and Confusion For more Olive Tree Ministries Resources click here:

http://www.olivetreeviews.org

. Jan Markell features Michele Bachmann for two weeks. In this program, Michele warns that the Left plans to try every tactic imaginable using chaos and confusion to defeat Donald Trump and to re-make America—or to re-imagine us, as a globalist paradise. What can the Christian and the Church do? We use the mobile app found at

http://www.oneplace.com

. All the signs of the last days are converging at the same time. Bible Prophecy is happening right before our eyes and like birth pains, the predicted events are happening more frequently and more intently. Never, in the history throughout the world have so many forces, including economic, scientific, techno-logic, ecologic, cultural, geopolitical, moral, spiritual and religion, converged together to bring this world that's already teetering over the edge into the abyss, to a point of no return. Jesus said when you see all these signs happening, know that I am near, even at the door.
———————————————–
Is Bill Gates Planning The Mark Of The Beast?

187K subscribers
Focus on the End Times – Is Bill Gates Planning The Mark Of The Beast? As Christians, many of us are deeply concerned by some of the things we see taking place in America and around the world in response to the pandemic. If you've been listening to sources beyond the mainstream media, you're likely disturbed by some of the proposed ideas. People are especially suspicious of Bill Gates and believe his COVID-19 vaccination plans are either a prototype – or the actual mark of the beast described in Revelation 13. There are good reasons to be disturbed as GATES has indicated he plans to create a vaccination for COVID-19 that contains a global ID with tracking capacity including an implanted microchip to store information. In this timely teaching, Tim discusses the two competing marking systems in the book of Revelation and answers the two

questions,

"What really happens when you take the mark of the beast and what does it mean for Christians living in the last days."
———————————————–
LATEST NEWS CLIPS – ARTICLES (SATURDAY 10th OCTOBER)
—————————————————
(THIS IS THE WORLD'S CURRENT TIMELINE)
Matt. 24:6 And ye shall hear of wars and rumours of wars: see that ye be not troubled: for all these things must come to pass, but the end is not yet.
Matt. 24:7 For nation shall rise against nation, and kingdom against kingdom: and there shall be famines, and pestilences, and earthquakes, in divers places.
Matt. 24:8 All these are the beginning of sorrows.
Matt. 24:9 Then shall they deliver you up to be afflicted, and shall kill you: and ye shall be hated of all nations for my name's sake.
Luke 12:40 Be ye therefore ready also: for the Son of man cometh at an hour when ye think not
—————————————–
THIS IS THE WORLD'S VERY NEAR FUTURE:
Matt. 24:21 For then shall be great tribulation, such as was not since the beginning of the world to this time, no, nor ever shall be
—————————————————
WE PREACH THE BLESSED HOPE FOR THE FUTURE IN JESUS CHRIST OUR SAVIOUR
1Cor. 12:3 Wherefore I give you to understand, that no man speaking by the Spirit of God calleth Jesus accursed: AND THAT NO MAN CAN SAY THAT JESUS IS THE LORD, BUT BY THE HOLY GHOST.
"Behold, I come like a thief! Blessed is he who stays awake and keeps his clothes with him, so that he may not go naked and be shamefully exposed."
"And you know what is restraining him now so that he may be revealed in his time. For the mystery of lawlessness is already at work. Only he who now restrains it will do so until he is out of the way."
REV. 14:12
Here Jesus was alluding to the fact that the Doctrine of Eternal Security WILL EXPIRE WITH THE RAPTURE OF THE CHURCH
Luke 12:37 Blessed are those servants, whom the lord when he cometh shall find watching: verily I say unto you, that he shall gird himself, and make them to sit down to meat, and will come forth and serve them
SO WON'T YOU ACCEPT JESUS NOW AND BE REMOVED FROM THAT EVENT  (OF TRIBULATION) AND LIVE FOREVER WITH JESUS IN THE FAMILY OF GOD?
2 "(For he saith, I have heard thee in a time accepted, and in the day of salvation have I succoured thee: behold, now is the accepted time; behold, now is the day of salvation.)" (2nd Corinthians 2:6)
—————————————————
DAILY CHRISTIAN BIBLICAL QUESTIONS AND ANSWERS:
—————————————————
Christ Followers
https://gracethrufaith.com/ask-a-bible-teacher/christ-followers/
QUESTION:    Our church recently hired a new lead pastor who has truly reinvigorated our congregation. Attendance is up and there is an energy present which has been lacking for many years. My question is this; I have never heard him use the term "Christians" or "believers". He instead uses the term "Christ followers" to describe the body. For some reason this is very unsettling to my spirit. To me there is a big difference between a follower and a believer. Am I being unfair, or is there a difference? Paul said plainly in Acts, "believe on the Lord Jesus Christ and you will be saved". Thank you for your help with this.
ANSWER:    In some parts of the church the term "Christ follower" is being used to describe those who are "doers of the word not hearers only" from James 1:22. The idea is that a follower of Christ does what Jesus did.
Sometimes doing what Jesus did is even given priority over believing in who Jesus is. When that happens, we can actually have people getting great personal satisfaction from doing good works without ever being saved. This is one of the criticisms of the emerging church movement with its "social gospel."
It's important to remember that when the people asked Him, "What is the work God requires of us?" Jesus answered, "Believe in the one He sent" (John 6:28-29).
In fairness to your pastor, you should see how much emphasis He's placing on saving souls before coming to any conclusion. This is the first priority of the Church. Doing good things in the Lord's name can be exciting, but it's supposed to be an expression of our gratitude for the free gift of salvation, not a substitute for it.
Believers And Followers
https://gracethrufaith.com/ask-a-bible-teacher/believers-and-followers/
QUESTION:    Have you ever done a study on Luke 14:33 and the surrounding text when Jesus was describing what it would take to be a true disciple? Was he talking only to the crowd in front of him or is it applicable today? Is he really asking us to give up everything or rather be willing to give up everything?
ANSWER:    The Lord's instructions in Luke 14:25-35 are for the entire Church age. It's a detailed explanation of what Paul later summarized in Romans 12: 1-2:
Therefore, I urge you, brothers, in view of God's mercy, to offer your bodies as living sacrifices, holy and pleasing to God–this is your spiritual act of worship. Do not conform any longer to the pattern of this world, but be transformed by the renewing of your mind. Then you will be able to test and approve what God's will is–his good, pleasing and perfect will.
It's important to remember that the issue here is not salvation, which is free for the asking. It's what we do in response to the salvation we've received that both Jesus and Paul were explaining.
It's currently popular in the Church to distinguish between mere believers and true followers of Christ. To be saved we must only believe. But then in gratitude for such a remarkable display of God's mercy, we should be willing to present our whole beings to be used for His glory. After all, Jesus ransomed us from death with His own blood (1 Peter 1:18-19). Therefore, our life actually belongs to Him (1 Cor 6:19-20).
In Luke 14:33 Jesus said we can't be His disciples unless we're willing to give up everything we have. We have to abandon all of our worldly dreams and aspirations in order to serve Him as He desires. This doesn't mean we're choosing a life of deprivation. Nor does it mean we have to leave family and friends behind and spend our life doing missionary work in some far off land. It means following him won't give us the life many of us learned to desire as children. But it will give us a life filled with satisfaction we could not have found in any other way. Remember, the Lord said, "I have come that they may have live, and have it abundantly" (John 10:10).
Anti Christ Religion
https://gracethrufaith.com/ask-a-bible-teacher/anti-christ-religion/
QUESTION:    Hello, I have visited your site for quite a while and wanted to ask you if it is too bold to say that any religion that does not except our Heavenly Father, Jesus, and the Holy Spirit as our one GOD is anti Christ? Thank you and GOD BLESS.
ANSWER:    The main reason people deny the Trinity is to deny the deity of Jesus. By definition, a religion that denies the deity of Jesus meets one of the three principal characteristics of a cult. The other two are the denial of salvation by grace alone and the denial of the existence of Hell. Certainly a religion that denies all three is anti-Christ. A Jesus who is not deity is also not the Jesus of the Bible, so those who follow such a Jesus are at least exhibiting the spirit of anti-Christ. (1 John 4:2-3).
Anti Christ And The End Times Religion
https://gracethrufaith.com/ask-a-bible-teacher/anti-christ-and-the-end-times-religion/
QUESTION:    Someone has pointed out that the Anti-Christ will one day defect from his own religion, from the god of his fathers, and magnify himself to be a god. If the anti-Christ comes from Islam and magnifies himself above all including Allah, and demand the Muslims follow him, how will the Muslim crowd respond to his demand? Seems like he would be called a traitor to his own religion, and be killed.
ANSWER:    In Rev. 17 the one world religion is called the prostitute, the anti-Christ is called the beast and the 10 regional governments are called the 10 horns. Here's what it says about them.
"The beast and the ten horns you saw will hate the prostitute. They will bring her to ruin and leave her naked; they will eat her flesh and burn her with fire. For God has put it into their hearts to accomplish his purpose by agreeing to give the beast their power to rule, until God's words are fulfilled." (Rev. 17:16-17)
Although the anti-Christ will have come to power with the assistance of the one world religion, he will eventually do away with it to become the sole object of worship. Remember, at this point the anti-Christ will be indwelt by Satan. No one knows for sure how this will all unfold, but in effect Rev. 17:16-17 says that God will use the anti-Christ and his confederacy of kings to destroy the end times false religion because it will accomplish His purpose.
The Anti-Christ And The End Times Judgments
https://gracethrufaith.com/ask-a-bible-teacher/the-anti-christ-and-the-end-times-judgments/
QUESTION:    Am I correct to believe that the first half of Daniels 70th week coincides with the opening of the seven seals and that the latter half sees the trumpet and bowl judgments? If so, how would it be possible for the man of sin and false prophet to meet their objectives as outlined in the 13th chapter of Revelation when the world is experiencing the devastating bowl judgments of the wrath of God? It's my understanding that the time of God's wrath is so severe as to drive men to hide in caves and that no flesh would survive had it not been cut short. Hardly the time to conduct international affairs. Where exactly in the time line of the seal, trumpet and bowl judgments does anti-Christ's reign fall?
ANSWER:    The first half of Daniel's 70th Week includes both the seal and trumpet judgments. The anti-Christ will be around during this time but will be thought of as a world leader only. He'll make his official entrance on the world scene as a supernatural being in Rev. 13 by standing in the Temple saying he's God, and demanding their worship (2 Thes. 2:4, Rev. 13:8). This is called the abomination of desolation and will kick off the Great Tribulation (Daniel 9:27, Matt. 24:15-21) which is the 2nd half of Daniel's 70th Week. The bowl judgments won't begin until Rev. 16.
All of Daniel's 70th Week will be a difficult time for the people on Earth, but these three series of judgments are progressive, with the seal judgments impacting 1/4th of the world (Rev. 6:8), the Trumpet judgments taking 1/3rd of what's left (Rev. 9:18), and the bowl judgments becoming world wide (Rev. 16). So the full fury of God's wrath won't be felt until after the Great
——————————————–
NEWS CLIPS/ARTICLES OBTAINED FROM MANY SOURCES – INCLUDING

Tracking bible prophecy.org
Rapture Ready News
Prophecyupdate.Com
Main News Channels
End Times Headlines
Prophecyupdateblogspot.com
Stevequayle.com
Gracethrufaith.com
Nowtheendbegins.com
Other Christian Sites
(CLICK ON) LATEST DAILY NEWS CLIPS:
ISRAEL NEWS:
I AM GOING TO MAKE JERUSALEM A CUP THAT SENDS ALL THE SURROUNDING PEOPLES REELING … Zech. 12:2
God is in control, and He told the nations the consequences of dividing the Promised Land and declaring peace and safety on their own terms (Joel 3:1-2; I Thess. 5:3)
WORLD TERRORISM/CHAOS/CONTROL – WARS
GENERAL WORLD NEWS:
GENERAL WORLD CORONAVIRUS NEWS:
WORLD FINANCE:
Rev. 6:6 And I heard a voice in the midst of the four beasts say, A measure of wheat for a penny, and three measures of barley for a penny; and see thou hurt not the oil and the wine
MASSIVE EARTH CHANGES/EARTHQUAKES/VOLCANOES ETC:
2Chr. 7:13 If I shut up heaven that there be no rain, or if I command the locusts to devour the land, or if I send pestilence among my people;
2Chr. 7:14 If my people, which are called by my name, shall humble themselves, and pray, and seek my face, and turn from their wicked ways; then will I hear from heaven, and will forgive their sin, and will heal their land
CHRISTIAN AND RELIGIOUS WORLD NEWS:
Matt. 24:9 Then shall they deliver you up to be afflicted, and shall kill you: and ye shall be hated of all nations for my name's sake.
Matt. 24:10 And then shall many be offended, and shall betray one another, and shall hate one another
EXTRA WORLD – ALTERNATIVE NEWS:
Please keep in mind that this collection of News Articles is mainly concerning America, but also take note that what happens in America will also "Dramatically" affect Australia and the rest of the World "Massively".
—————————————————-
WORLD – PROPHETIC NEWS ARTICLES PRESENTATION (SATURDAY 10th OCTOBER 2020)
MIDDLE EAST AND WORLD WAR LOOMING THE BUILD UP TO PSALM 83  – ISAIAH 17 AND GOG OF MAGOG WARS EZEKIEL 37-38:
THE WHOLE WORLD IS UNSTABLE FINANCIALLY, POLITICALLY, PHYSICALLY, MORALLY, GODLY: – AND BECOMING MORE SO DAILY. (WE ARE IN THE BEGINNING OF SORROWS (MATT 24:8)
THE BIBLE STATES THAT IT WILL ONLY GET WORSE BEFORE THE START OF THE TRIBULATION OF MANKIND – (REVELATION 6)
But before that we have to go through the Birth Pangs, leading up to the Tribulation of Mankind; and I feel that the beginning of Matthew 24 explains that time very well. We are currently in the Birth Pangs (Even though Matthew 24: is directed at the Jewish Nation, it still reflects Biblical Prophecy for the whole World at this time):
Matt. 24:6 And ye shall hear of WARS AND RUMOURS OF WARS: see that ye be not troubled: for all these things must come to pass, but the end is not yet.
Matt. 24:7 FOR NATION SHALL RISE AGAINST NATION, AND KINGDOM AGAINST KINGDOM: and there shall be famines, and pestilences, and earthquakes, in divers places.
—————————————————-
GENERAL PROPHETIC NEWS SECTION:
—————————————————–
Emmanuel Macron At United Nations General Assembly On Tuesday Tells Body That We Must Prepare For The 'New World Order' For Globalization
https://www.nowtheendbegins.com/emmanuel-macron-united-nations-general-assembly-tuesday-says-we-must-prepare-for-new-world-order/ – by Geoffrey Grider September 24, 2020
"The crisis, the collapse of our cooperation frameworks, the weaknesses that I have just mentioned require us to rebuild a new order and force Europe to take its full share of responsibility," he stressed. Mr. Macron underscored that "in the weeks and months to come, fundamental choices will have to be made. There will surely be a cure for the pandemic one day. But there will be no miracle cure for the destruction of the contemporary order."
 NOW THE END BEGINS SHARE:
"The COVID crisis, the collapse of our cooperation frameworks, the weaknesses that I have just mentioned require us to rebuild a new order and force Europe to take its full share of responsibility," Emmanuel Macron said Tuesday.
As we have been telling you, Emmanuel Macron is our pick for the biblical 'man of sin', and on Tuesday at the United Nations General Assembly, he didn't disappoint. Macron stood up before the Assembly, virtually of course, and delivered an absolute perfect speech. Perfect, that is, if you are a King James bible believer who loves end times prophecy. As we said, Macron did not disappoint.  The fact that the United Nations even exists is the fulfillment of bible prophecy, where it is specifically mentioned.
"Therefore wait ye upon me, saith the LORD, until the day that I rise up to the prey: for my determination is to gather the nations, that I may assemble the kingdoms, to pour upon them mine indignation, even all my fierce anger: for all the earth shall be devoured with the fire of my jealousy." Zephaniah 3:8 (KJB)
The prophet Zephaniah tells of a time, far in the future from his day, where amazingly God would 'gather all the nations' of the world in an 'assembly', and that they would be gathered for the purpose of judgment being poured down on them. This prophecy is so on the money that the official name of the UN is the United Nations General Assembly, exactly as Zephaniah had foretold. The judgment of the UN will come in the second half of the time of Jacob's trouble, during the great Tribulation, when under the leadership of Emmanuel Macon, umm, wait, I mean…Antichrist, all the nations of the world will come against Israel. It will be the last thing they ever do as a group.
 YES, WE THINK EMMANUEL MACRON IS THE BIBLICAL 'MAN OF SIN' CLICK TO FIND OUT WHY!
COVID-19 pandemic should be 'shock' to UN, revive multilateral order, France's Macron tells world leaders
FROM UN.ORG: "This crisis, undoubtedly more than any other, requires cooperation, requires the invention of new international solutions," Macron said in his wide-ranging video address.
He noted that "the international organizations that we so badly need, like the World Health Organization, have been accused by some of complacency, and instrumentalized by others" and that scientists and journalists, "so essential for understanding and acting effectively in the face of the crisis, have been called into question by the propaganda of the States, as by the epidemic of disinformation".
President Macron also considered that the UN itself "runs the risk of powerlessness", with the Security Council, for example, having hardly managed to meet at the height of the coronavirus pandemic because two of its permanent members "preferred to display their rivalry."
"All the fractures that existed before the pandemic, the hegemonic shock of the powers, the questioning of multilateralism or its instrumentalization, the trampling of international law has only accelerated and deepened at the same time. in favor of the global destabilization created by the pandemic," he explained.
In this context, "we no longer have the right to close our eyes. We no longer have the opportunity, the luxury, if I may say so, to procrastinate. This pandemic must be for our organization an electric shock and the moment of a saving awakening", he affirmed.
The world as it is today "cannot be reduced to the rivalry between China and the United States, whatever the global weight of these two great Powers, whatever also the 'history that binds us together," he said.
"The crisis, the collapse of our cooperation frameworks, the weaknesses that I have just mentioned require us to

rebuild a new order

and force Europe to take its full share of responsibility," he stressed. Mr. Macron underscored that "in the weeks and months to come, fundamental choices will have to be made. There will surely be a cure for the pandemic one day. But there will be no miracle cure for the destruction of the contemporary order."
He said that the reconstruction of the foundations of the international order requires the establishment of functional international cooperation based on clear rules, defined and respected by all.
"Multilateralism is not just an act of faith, it is an operational necessity," he added. "However, we can no longer be satisfied with a multilateralism of words which only allows fundamentally to accept the greatest common denominator, a way of hiding deep differences under a facade consensus.'
Instead, "we must change the method, reverse the terms of the contract, be as loud and clear when some people pride themselves on adhering to alliances and their principles, to organizations and their principles, only to trample on them in reality ". 

READ MORE

:
Emmanuel Macron — The Last President of Europe
On April 22, the Center on the United States and Europe at Brookings hosted William Drozdiak, nonresident senior fellow at Brookings and senior advisor for Europe at McLarty Associates, for the launch of his new book "The Last President of Europe: Emmanuel Macron's Race to Revive France and Save the World."X
 NOW THE END BEGINS IS YOUR FRONT LINE DEFENSE AGAINST THE RISING TIDE OF DARKNESS IN THE LAST DAYS BEFORE THE RAPTURE OF THE CHURCH
————————————————-
THE NEW WORLD ORDER:
ONE WORLD GOVERNMENT – ONE WORLD ECONOMIC SYSTEM – ONE WORLD RELIGION
Dan. 9:27 And he shall confirm the covenant with many for one week: and in the midst of the week he shall cause the sacrifice and the oblation to cease, and for the overspreading of abominations he shall make it desolate, even until the consummation, and that determined shall be poured upon the desolate
Dan. 7:24 And the ten horns out of this kingdom are ten kings that shall arise: and another shall rise after them; and he shall be diverse from the first, and he shall subdue three kings
Rev. 17:12 And the ten horns which thou sawest are ten kings, which have received no kingdom as yet; but receive power as kings one hour with the beast
————————————————-
IRAN REVEALS NEW ANTI-SHIP BALLISTIC MISSILE TO THREATEN U.S. CARRIERS
https://prophecyupdate.blogspot.com/ – Seth J. Frantzman
Iran heralded an anti-ship ballistic missile as a strategic game-changer for the Gulf of Oman and Persian Gulf regions.
The missile has a range up to 700 km., and Iran's Fars News says it is a "new long arm" for the Islamic Republic. It was showcased during an Islamic Revolutionary Guard Corps exhibit on the strength of the IRGC aerospace force. Iran has continued to show off new radars, drones and missiles in recent weeks, sending clear messages that are meant to threaten the US and its allies in the region.
The Zulfiqar Basir missile appears to be named after the Zulfiqar ballistic missile that has been used to strike land-based targets by Iran. Tehran has used long-range precision missiles to strike at ISIS, the US and Kurdish dissidents. Iran says it is similar to China's DF-21D anti-ship missile. These kinds of missiles are said to be "carrier killers" and Iran's Fars News played this up on Thursday.
It showed satellite images of US aircraft carriers in the Gulf of Oman to assert that Iran tracks the ships and could strike at them. The Islamic Republic recently launched a military satellite and has acquired new radar capabilities. Tehran also says it has extended the range of this missile from 300 km. to 700 km.
Iranian media pointed out that now that if there is a threat to Iran, it can threaten key US and other naval assets at sea. Tehran has already mined six ships in the last two years, and hijacked at least another tanker, while boarding several other ships. Iran usually uses small IRGC fast boats to do this with helicopters. Now Iran's missiles pose a longer-range threat, the country claims.
Iran boasts that its other missiles have ranges of up to 2,000 km. as it seeks to extend the range of all its missiles. "Our country's missile capability, especially in the field of naval ballistic missiles, is one of the areas that has been developed with recent unveilings," Fars News said.
————————————————-
https://prophecyupdate.blogspot.com/ – Toi Staff
Syrian President Bashar Assad said in an interview with Russian state news Thursday that peace talks with Israel would only take place if the Israelis return the Golan Heights to Syrian control.
In the interview, Assad said that Syria would hold peace talks with Israel only when the Jewish state was ready "to return the occupied Syrian land."
Israel captured the Golan Heights from Syria during the 1967 Six Day War and the two countries have been technically at war ever since.
Assad's statements seemingly came in response to recent speculation that Syria is interested in negotiations with Israel in order to alleviate crushing economic sanctions imposed by the United States.
The report by Ibrahim Hamidi, a senior diplomatic editor at the Asharq al-Awsat newspaper and an expert in Syrian affairs, speculated that Syria's silence on the recent normalization accords between Israel and the United Arab Emirates and Bahrain, along with a delivery of Humanitarian aid from the UAE, indicated Syria was interested in coming to the table in order to appease the Americans.
Asked about normalization with Israel, Assad said that normalization is possible "only when we can reclaim our land, it is very simple," he said.
Assad also emphasized in the interview that Syria was not negotiating with Israel.
Israel and Syria have fought three major wars since the establishment of the Jewish state. After the Israeli capture of the Golan Heights in 1967, and bitter fighting over the Golan in the 1973 war, Israel extended its law to the Heights in 1981 — with Israeli sovereignty recognized by the Trump Administration in March 2019. Intermittent Israel-Syria peace efforts in the 1990s talks foundered amid ongoing public demands by Bashar's father, former president Hafez Assad, for the full return of the Golan, and his continued insistence in behind-the-scenes negotiations at least on continued access to the waters of the Sea of Galilee.
More recently, Israel's military has acted to prevent the Syrian civil war spilling over into its territory, and launched hundreds of strikes targeting arms convoys and depots and other targets — seeking to prevent the supply of arms to the Hezbollah terror group and to thwart Iran's ongoing efforts to establish a major military presence in Syria.
————————————————-
https://prophecyupdate.blogspot.com/ – Neil Clark
The UK Prime Minister's remote speech to his party conference saw him dismiss the idea of returning to normality. Is he using Covid-19 to follow the World Economic Forum's 'Great Reset' agenda, as many have warned?
'It's not really about public health or a virus. They have another agenda.' That's what the so-called 'conspiracy theorists' have been saying since March, when the first British lockdowns were imposed and our lives were turned upside down. 
Those 'conspiracy theorists' were denounced, as always, as 'cranks' and 'flat-Earthers' but here we are in October, and, let's face it, there is absolutely no sign, despite very low numbers of deaths 'with' Coronavirus, that we are returning to anything like normal. In fact, in his keynote speech yesterday, Prime Minister Boris Johnson specifically ruled out a return to normal, not even with a vaccine.
"After all we have been through, it isn't enough just to go back to normal. We have lost too much. History teaches us that things of this magnitude – wars, famines, plagues, events that affect the vast bulk of humanity, as this virus has – they do not just come and go. They can be the trigger for economic and social change." 
When I heard Johnson utter those words I thought, 'where have I heard this stuff before?' Well, the answer is in the book 'Covid-19: The Great Reset' by Klaus Schwab, the executive chairman of the World Economic Forum, and Thierry Malleret. They too, like Johnson, invoked the Second World War as the trigger for fundamental changes, not only to the global order and global economy, but to society and the way human beings interact with one another. Like Johnson, they don't want to return to normal. "Many of us are pondering when things will return to normal. The short response is never."
Instead, Schwab and Malleret want a world changed forever by a virus which they admit is only 'mild' compared to others in history. Covid-19 is seen as the catalyst for the 'Fourth Industrial Revolution'. 
As to where all this is heading, I recommend you read Schwab's 'Great Reset', and his earlier 'The Fourth Industrial Revolution', but please don't do so late at night, because they will probably give you nightmares. Schwab's elitist Davos-man utopia is a trans-human, socially distanced, utterly soulless dystopia for the rest of us. Think of the most terrifying sci-film you've ever watched and that still doesn't go anywhere near it. And the worst thing is that it is sold to us as some kind of 'progressive' vision.
Johnson, in his speech yesterday, showed he's a fully-signed up 'Great Resetter'. It was, for me, the most chilling oration ever made by any British prime minister at a party conference. 
The man who justified a national lockdown in March on a purely temporary three-week basis to 'flatten the curve', and 'protect the NHS', and who said in the summer, after the lockdown had lasted three months, that he hoped Britain would return to 'significant normality' by November, now tells us: "We have been through too much frustration and hardship just to settle for the status quo ante – to think that life can go on as it was before the plague; and it will not… We are resolving not to go back to 2019."
For Johnson, using the globalists' phrase 'Build Back Better', this is the time to launch Britain on the 'Fourth Industrial Revolution'. "From internet shopping to working from home, it looks as though Covid has massively accelerated changes in the world of work… as old jobs are lost and as new ones are created… The Covid crisis is a catalyst for change…" he said. 
Did Schwab actually write his speech? It looks like it. Although Johnson didn't use the phrase 'The Fourth Industrial Revolution', he did mention a 'Green Industrial Revolution' twice.
Johnson foresees a future in which every home in Britain relies on wind power (he certainly produces a lot of that), and "instead of being dragged on big commutes to the city" people can "start a business in their home town… and bring up their children in the neighborhoods where they grew up themselves." 
Working from home is here to stay, with "gigabit broadband," shopping from home, conferencing from home… in fact, let's do everything from home. Who needs to meet other human beings? Not that there'd be anywhere to meet, with pubs, cinemas and theatres all closed down due to the never-ending coronavirus restrictions. 
Johnson pledged to make Britain "the greatest place on Earth" but to me it sounds more like hell. The question, as ever, is who benefits?
The World Economic Forum, founded by Schwab, has been incredibly influential when it comes to the changes we've already seen in 2020, and what is being openly planned for the future. It was the WEF which co-hosted the 'Event 201' conference in New York in October 2019, which modelled a fictionalglobal pandemic. 
It was at the WEF's annual meeting in Davos on January 24, 2020 that Bill Gates' Coalition for Epidemic Preparedness and Innovations (CEPI) held a press conference to announce a 'new partnership' to develop vaccines for the virus, when the number of confirmed worldwide cases was still in the hundreds.
It was the WEF's Schwab who declared in June: "The pandemic represents a rare but narrow window of opportunity to reflect, reimagine and reset our world."
It was the WEF that in July was promoting a Covid-19 'Health Passport' app, the 'brainchild' of one of its 'Young Global Leaders', as the future for travel and attending events.  
"The World Economic Forum-backed project aims to create the first globally recognised proof that a passenger has tested negative for the virus before a flight, using a digital certificate downloaded to a mobile phone"
If you take a look at the 'founding partners' of the WEF's Centre for the Fourth Industrial Revolution you'll see names such as Microsoft, Palantir, Facebook, Netflix and Gavi, The Vaccine Alliance, founded by the Bill and Melinda Gates Foundation.
Yes, that's right, hi-tech online giants and hi-tech multi-billionaires supporting a big shift towards a stay-at-home, 'do everything on the Internet' society.  
Is it a 'conspiracy theory' to say that Covid-19 is being used as a convenient opportunity to introduce long-planned changes to the economy and society, when those pushing for such changes like Schwab openly talk of there being a "rare but narrow window" for a major 'reset'? 
Actually, after Johnson's speech yesterday, the biggest 'conspiracy theorists' now are those who DON'T think the British government is working to another agenda.
————————————————-
LOCKDOWNS: 'LITTLE EFFECT ON THE SPREAD OF CORONAVIRUS
https://prophecyupdate.blogspot.com/ – Life Site News
Three U.S. professors argue that government-"mandated lockdowns" in the name of stopping COVID-19 had "little effect on the spread of the coronavirus."
"If lockdowns really altered the course of this pandemic, then coronavirus case counts should have clearly dropped whenever and wherever lockdowns took place.
"The effect should have been obvious, though with a time lag," wrote professors Jay W. Richards, William M. Briggs, and Douglas Axe in an October 4 report published in the National Review.
"It takes time for new coronavirus infections to be officially counted, so we would expect the numbers to plummet as soon as the waiting time was over …
"To judge from the evidence, the answer is clear: Mandated lockdowns had little effect on the spread of the coronavirus."
In the National Review report, the professors asked, "Did the lockdowns make a difference?"
They provided evidence through charts for 13 U.S. states with and without lockdowns.
"The charts … show the daily case curves for the United States as a whole and for 13 U.S. states. As in almost every country, we consistently see a steep climb as the virus spreads, followed by a transition to a flatter curve.
"At some point, the curves always slope downward, though this wasn't obvious for all states until the summer," the professors wrote.
"The lockdowns can't be the cause of these transitions. In the first place, the transition happened even in places without lockdown orders (see Iowa and Arkansas).
"And where there were lockdowns, the transitions tended to occur well before the lockdowns could have had any serious effect."
————————————————-
https://prophecyupdate.blogspot.com/ – Rob Lyons
The report, analysing the information available to UK policymakers in March, says schools shouldn't have shut, that only vulnerable groups like the old should have been isolated, & that herd immunity may have been a better route.
A new paper by researchers at Edinburgh University suggests that lockdowns do not help to reduce the death toll from Covid-19, but may simply postpone those deaths. It's another piece of evidence that suggests that a different strategy to combat the pandemic – one that doesn't impose blanket restrictions across society – is needed.
The research was done by a team from Edinburgh's School of Physics and Astronomy. If that sounds odd, Professor Graeme Ackland, one of the authors, has a good explanation. He told me: "From March, every serious epidemiologist has been seconded to SPI-M (the Scientific Pandemic Influenza Group on Modelling) and SAGE (the main Scientific Advisory Group for Emergencies), producing new research on a timescale of days. There simply aren't enough of them to also do replication or even careful peer review. But there were thousands of people who could do data-cleaning, code checking, validation and replication."
Ackland and his colleagues were, he says, "tasked by SPI-M and SAGE with exploring any 'reservations'. SPI-M understood very well the problem of groupthink in a closed community, and asked us to 'kick the tyres' on everything. Another thing real epidemiologists would do themselves given enough time."
Their paper is not really a criticism of the original modelling done before lockdown. In fact, it uses the model used by Imperial College to assess a wider range of scenarios than was done at the time. "My overall opinion", says Ackland, "is that the government's experts have reliably produced better predictions than the 'newspaper experts'."
One sentence in the new paper is particularly striking in regards to the original Imperial College work: "Contrary to popular perception, the lockdown, which was then implemented, was not specifically modelled in this work." Given that lockdown carried on for months, and schools remained shut until the autumn, the failure to go back to see what the model says about the effects of lockdown is remarkable.
The aim of the paper is to "replicate and analyse the information available to UK policymakers when the lockdown decision was taken in March 2020". The paper concludes that the original model would have provided a good forecast if based on a reproduction number for the virus of 3.5. (The Imperial report on 16 March was based on the 'R' being between 2.2 and 2.4.) The counter-intuitive outcome of the model is that it suggests that "school closures and isolation of younger people would increase the total number of deaths, albeit postponed to a second and subsequent waves".
The model suggests that prompt interventions were effective in reducing peak demand for intensive care beds, but would also prolong the epidemic. In some scenarios, this could lead to more deaths in the long term. Why? Because, as the paper notes, "Covid-19 related mortality is highly skewed towards older age groups. In the absence of an effective vaccination programme, none of the proposed mitigation strategies in the UK would reduce the predicted total number of deaths below 200,000."
It's wise to be cautious about any particular numbers. When researchers applied a similar model to Sweden, for example, the numbers were far in excess of the real outcomes. Nonetheless, the thing that really caused alarm back in March wasn't the much-quoted half a million deaths from a 'do nothing' policy. It was the Imperial team's assertion that the 'most effective mitigation strategy' they examined – case isolation, household quarantine and social distancing of the elderly – would lead to around 250,000 deaths.
This was the reason, we were told, that nothing short of lockdown would do. If the government had asked Ferguson to model lockdown, and the result was 200,000 deaths – in other words, in the same ballpark – would we have gone into lockdown, given the damage it has done?
Specifically, for Covid-19, closing schools and universities was a serious mistake, it would seem (contrary to comments in April by Professor Neil Ferguson, who led the original modelling). Keeping them open would have meant lots of younger people getting the virus, with relatively little harm, but would have speeded up the process of achieving 'herd' immunity.
In conclusion, the authors write: "The optimal strategy for saving lives in a Covid-19 epidemic is different from that anticipated for an influenza epidemic with a different mortality age profile." At the very least, says Ackland, schools could have remained open while doing everything possible to protect the most vulnerable groups. The absolute priority was to keep the disease out of hospitals and care homes.
Professor Graham Medley – the chair of SPI-M and a member of SAGE, told BBC Newsnight on 13 March: "This virus is going to be with us for a long time, we're going to have an epidemic and then it will become endemic and join in with all the other coronaviruses that we all have all the time, but don't notice. We're going to have to generate what we call herd immunity. So that's a situation where the majority of the population are immune to the infection. And the only way of developing that in the absence of a vaccine is for the majority of the population to become infected."
The trick is to ensure that the people who are worst affected by the disease are protected from it – which, despite the lockdown, the UK government failed to do.
————————————————-
https://prophecyupdate.blogspot.com/ – Tyler Durden
Food prices continue rising during the coronavirus pandemic, jeopardizing food security for tens of millions worldwide.
On Thursday, the Food and Agriculture Organization (FAO) of the United Nations said world food prices rose for the fourth consecutive month in September, led by surging prices for cereals and vegetable oils, reported Reuters. 
FAO's food price index, which tracks the international prices of the top traded food commodities (cereals, oilseeds, dairy products, meat, and sugar), averaged 97.9 in September versus a downwardly revised 95.9 in August.  
FAO's cereal price index jumped 5.1% in September and is 13.6% above its value one year earlier. 
Vegetable oil price soared 6% in September, over August prices, due to rising palm, sunflower seeds, and soy oil prices, hitting 8-month highs. 
Dairy prices barely budged over the month, with moderate price increases for butter, cheese, and skim milk powder, offset by a decline in whole milk powder. 
Sugar prices declined 2.6% over the month, mainly because of a global glut expected to persist through the 2021 season. 
Meat prices slipped .9% on the month and were +9.4% year-on-year, with prices for pork slumping due to China's ban on pork imports from Germany after several cases of African swine fever were recently found. 
As outlined by The World Bank in September, rising food costs because of the virus pandemic have significant impacts on vulnerable households, many of which are being crushed into poverty and hunger. 
In August, UN World Food Program (WFP) Director David Beasley warned that $5 billion in emergency funds are needed within six months to avert a global famine. 
UN secretary-general, Antonio Guterres recently said the world is experiencing one of the worst food crises in five decades. The virus-related downturn is driving wealth inequality to extremes and pushing millions of people into extreme poverty. 
Here are the highest at-risk areas for a food crisis breakout: 
Food insecurity risks, produced by soaring prices and disrupted supply chains because of the virus pandemic, are not limited to the US. A top food bank in the country recently warned of a nationwide "meal shortage" in the next 12 months. 
And throughout history, food price volatility and disruptions have often resulted in social unrest. An unintended consequence of the global downturn could be a continuation of the social unrest, seen across the world. 
In 2020, we are witnessing an explosion of hunger in the United States that is unlike anything that we have seen since the Great Depression of the 1930s.  Tens of millions of Americans have lost their jobs since the start of this pandemic, and money is running low for a whole lot of people.  In fact, I just wrote an article about a survey that found that one out of every five Americans will be out of cash by Election Day.  More Americans are slipping into poverty with each passing month, and this has created an unprecedented surge of demand at food banks across the nation.  Meanwhile, our growing economic problems are also causing donations to dry up, and so many food banks are facing a major crunch as we head into 2021.  In fact, Feeding America is warning that their network of food banks is potentially facing an "eight billion meal shortage" over the next 12 months…
Feeding America, the nation's largest food-relief organization, is warning of a six billion to eight billion meal shortage over the next 12 months, which could leave millions of Americans hungry amid the pandemic.
The dire shortage comes as tens of millions of Americans have turned to local food banks for help amid the pandemic-triggered surge in unemployment and food insecurity.
To me, that is a number that is almost unimaginable.
How in the world are we going to make up an 8,000,000,000 meal shortfall?
And of course that number assumes that things won't get dramatically worse in our society next year.  If they do, the true number could end up being far greater.
This should greatly alarm all of us, because food banks are the last resort for millions upon millions of desperate Americans.
One of those desperate Americans is a 32-year-old mother in North Carolina named Christian Sullins…
Can you imagine being in a position where your kids literally have no food?
We should be thankful that our national network of food banks has been able to help so many people throughout this year, but moving forward the system just isn't going to be able to handle the crushing demand that is expected.In 2019, approximately 35 million Americans were dealing with food insecurity, but thanks to this pandemic Feeding America expects that number to rise to 54 million…
Earlier this year the organization estimated as many as 54 million people in the US could experience food insecurity due to the COVID-19 pandemic.
That's a major jump from the 35.2 million people who faced hunger last year.
Greater Boston Food Bank president Catherine D'Amato says things are getting dire.
'It used to be one million pounds out the door a week, now it's two to 2.5 million pounds a week. We're doing more in a month that we did in a year 20 years ago. Food insecurity has gone from one in 13 people to one in eight in Eastern Massachusetts, even higher for families with children,' D'Amato said to the Washington Post.
Prior to 2020, food banks could meet most of the demand from donations that they received.  But now supermarkets and retailers are having their own problems and have dramatically cut back on donations.
————————————————-
https://prophecyupdate.blogspot.com/ – Gerald Celente
Evidence of supply chain disruptions are everywhere consumers look… except the mainstream news. The unprecedented "shelter-in-place" rules imposed by governments to fight the COVID War have not only crippled the livelihoods of hundreds of millions across the globe and destroyed the businesses of countless millions, they also have crushed many sectors of the economy.
The international lockdown restrictions have disrupted the flow of raw materials, component parts, and finished goods. The widespread shortages, coupled with the creation of trillions of dollars of devalued digital cash backed by nothing and printed on nothing will lead to higher prices…
Across the country and around the world, there have been sporadic shortages at local grocery stores of "essential" items since the lockdowns were imposed. The first scarcity many shoppers noticed was that toilet paper isles had been wiped clean, and many common household cleaning products were unobtainable.
As more people stayed home, afraid to go out, the shortages spread to the food sector where many canned goods were in short supply as were some dairy and meat products. At the onset of the lockdowns, dairy farmers were forced to dump milk down the drain, cattle ranchers were forced to slaughter livestock, and meatpacking facilities were closed down due to positive coronavirus tests.
While reports of new cases continue to make headline news, "essential" businesses, i.e., liquor stores, Walmart, Target, Home Depot, Amazon, etc., where cases also rose, barely make the news and were permitted to do business as usual while small businesses deemed "unessential" were forced to stay locked down.
Thus, the economic devastation, particularly in the food, hospitality, events, tourism, and restaurant sectors will further widen the gap between rich and average citizen, while the big businesses grow bigger and smaller ones disappear.  
Making matters worse, weather-related disasters around the world have put an additional strain on food resources that were already in relatively short supply.
In the U.S., California fires are threatening the Central Valley, one of the nation's most productive food regions. Iowa and the Midwest were recently devastated by a derecho (a large storm with high winds), which damaged countless acres of corn as well as grain elevators and silos.
In the U.K, the country is expecting the lowest wheat harvest in decades due to cool temperatures. Sheep are freezing in Patagonia; the rice fields of Bangladesh are flooded; and, across the globe, farmers and livestock producers are expecting below average yields due to Mother Nature.
Food prices, especially meat products, already are rising in many locations. Expect food prices to further increase and future shortages to become more common as the food supply chain suffers continued attacks from an invisible enemy.
Tens of millions of Americans have turned to their local food banks as food insecurity spirals out of control. According to the U.S. Census Bureau's Household Pulse Survey from late August, about 10% of adults, 22.3 million, reported they didn't have enough to eat or lacked food. This figure is up from 18 million in early March. 
Now, Feeding America, a nationwide network of more than 200 food banks, serving more than 46 million people, is warning it may experience a massive food shortage within the next twelve months, reported WaPo.
Feeding America said it could face a deficit of "10 billion pound shortfall between now and June of 2021 – the equivalent of 8 billion meals." 
In July, the nonprofit organization "estimated the total need for charitable food over the next year would be an unprecedented 17 billion pounds, more than three times the food bank network's last annual distribution of 5 billion pounds." 
Rising food insecurity comes as the economy faces a tidal wave of long-term unemployment as millions of people who lost jobs early in the pandemic and remain out of work, unable to find a job, as job losses increasingly become permanent.
At the moment, nearly 4 million jobs have vanished forever. Two problems are developed: rising long-term unemployment and permanent job losses, the combination of the two create deep economic scarring and immense financial pain for households. 
The Salvation Army recently launched its annual holiday fundraising campaign early this year, for the first time in 130 years, in a bid to "rescue Christmas" to support those households financially ruined by the economic downturn. 
As concerns over economic recovery grow, with a flurry of corporate layoffs in recent weeks, we've reminded readers that food bank lines are increasing once again: 
————————————————-
THE SOROS FACTOR II
https://prophecyupdate.blogspot.com/ – Frank Wright
In 2017, the Hungarian-born hedge-fund mogul spent $1.7 million to elect social justice warrior Larry Krasner as Philadelphia's district attorney. Krasner smiled on election night as supporters chanted, "No good cops in a racist system!" and "f— the FOP!" (the Fraternal Order of Police).
Crime has since soared in Philadelphia. U.S. District Attorney William McSwain hammered Krasner recently for creating a "culture of lawlessness." McSwain charged that "the staggering homicide and shooting rates in Philadelphia are proof that the district attorney's radical experiment has failed."
And in violence-riddled Chicago, Soros has spent $2 million this year to help keep State's Attorney Kim Foxx in office. Under her watch, violent crime in Chicago is way up, with 290 murders and 1,480 shootings in the first seven months of 2020.
In 2018 alone, Soros poured $708 million into American politics, according to Capital Research Center president Scott Walter. The money, Walter writes, "went into politicized groups like Planned Parenthood, to fight for abortion; the Brennan Center, to tear down voter ID laws; and to all-purpose left-of-center powerhouses like the ACLU and John Podesta's Center for American Progress."
By comparison, Walter notes, the total combined revenue in 2017 and 2018 of the Republican National Committee and the Democratic National Committee was $502 million.
With his vast wealth and destructive agenda, Soros is one of the most dangerously influential people in America today. And that's especially true because of Soros's self-admitted "messianic fantasies."
And that's not a random remark. Say what you will about George Soros, he thinks big. Here's a sampling of his grandiose ambitions:
————————————————-
WHO: CV VIRAL LOADS DECREASING, DEATH RATE DOWN TO 0.13%
https://prophecyupdate.blogspot.com/ – Dr Michael Ryan
New WHO estimate puts the coronavirus death rate at only 0.13%, however, the U.N. body's figure in March was 26 times higher? On Monday, Dr Michael Ryan, the WHO's head of emergencies, said according to its "best estimates," one in 10 people worldwide has contracted Covid-19. This would mean that 760 million of the world's population of 7.6 billion may have been infected.
Counts from the WHO and Johns Hopkins University put the total number of infections just above 36 million (0.5% of the world's population) as of Monday morning. However, the WHO has long emphasized that the official tallies of the coronavirus's impact are underestimations.
While some health experts warn of a possible second wave in the coronavirus pandemic, a new study is pointing to signs that COVID-19's severity may be fading. Researchers at Wayne State University say viral loads from patients are continuing to decrease as the pandemic progresses. This is also showing a connection to a lowering death rate.
Dr Said El Zein and his team analyzed viral loads of SARS-CoV-2, the virus causing COVID-19, coming from patient nasal swabs over two months. From April 4 to June 5, a downward trend in the amount of virus detected in patients at Detroit Medical Center was discovered.
To estimate the viral loads coming from nasopharyngeal swabs, study authors use a cycle threshold (Ct) value that comes from the tests on these samples. A higher Ct means a sample has less SARS-CoV-2 in it. Their scale rates a high viral load as a Ct of 25 and under, intermediate loads as a Ct between 26-36, and low viral loads as a Ct over 37.
During the week of April 4, just under half (49%) of COVID-19 patients had an intermediate viral load (VL). Low and high VL counts both came in at 25.5 per cent of the patient samples.
By the fifth week of the study, however, 70 per cent of positive COVID-19 swabs fall into the low VL category. El-Zein adds that this drop in viral production coincides with a decrease in, patient deaths. 
Researchers say 45 per cent of patients in the high VL group died from the virus. This number falls to 32 per cent for COVID-19 patients with intermediate loads and 14 per cent for the low VL group.
"During the April-June 2020 period of the COVID-19 pandemic, the initial SARS-CoV-2 load steadily declined among hospitalized patients with a corresponding decrease in the per cent of deaths over time," the Wayne State team says in a media release. "Though confounding variables have not been evaluated, this suggests an association between initial viral load and mortality."
Dr El Zein admits the team doesn't know the exact reason why viral loads are dropping over time but suggest the pandemic's severity is fading since a global crisis was officially declared on March 11. 
The findings were presented at the European Society of Clinical Microbiology and Infectious Diseases' Conference on Coronavirus Disease.
————————————————-
CHINA FORCES CHURCHES TO REPLACE CROSS WITH STAR: 'CHRISTIANITY DOES NOT BELONG IN CHINA'
https://prophecyupdate.blogspot.com/ – Leah MarieAnn Klett,
Chinese Communist Party officials ordered dozens of churches to replace crosses with the five-pointed star, the symbol featured on the country's flag to represent the CCP and its role in the nation.
Religious liberty magazine Bitter Winter reports that in August, the Two Chinese Christian Councils in a county administered by the prefecture-level city of Jiujiang in Jiangxi Province ordered its more than 70 affiliated churches to remove the cross from their official seals.
Churches were ordered to erect the five-pointed star, which is used in all other state-run institutions, in its place. 
In early September, Jiujiang's Religious Affairs Bureau ordered official churches to remove Chinese characters for "Christianity" from church seals. 
"All official churches were ordered to replace their seals so that believers accept the Party as the main leader and follow only it," a Three-Self Church venue director from Jiujiang said.
"The cross is the symbol of our faith, and that is why it has been inscribed in churches' seals," another Three-Self venue director said. "The government replaces it with the five-pointed star to show its power."
The latest orders are part of President Xi Jinping's religious sinicization policy, which requires Christianity and other religions to embrace socialism and the leadership of the CCP.
In July, the government of Lanling county's Dazhongcun, administered by the prefecture-level city of Linyi in Shandong Province, removed crosses from "numerous state-approved Three-Self Church venues," according to Bitter Winter. Other religious symbols and slogans were also removed from the buildings.
Amid the demolition, one of the town officials told onlookers that "crosses must be removed from all churches because Christianity does not belong in China."
—————————————–
FACEBOOK HAS KEPT ITS PROMISE AND SHUTS DOWN CHRISTIAN MINISTRY'S PAGE THAT PROMOTES HELP FROM "GENDER CONFUSION"
https://endtimeheadlines.org/2020/10/facebook-has-kept-its-promise-and-shuts-down-christian-ministrys-page-that-promotes-help-from-gender-confusion/ – Oct 9, 2020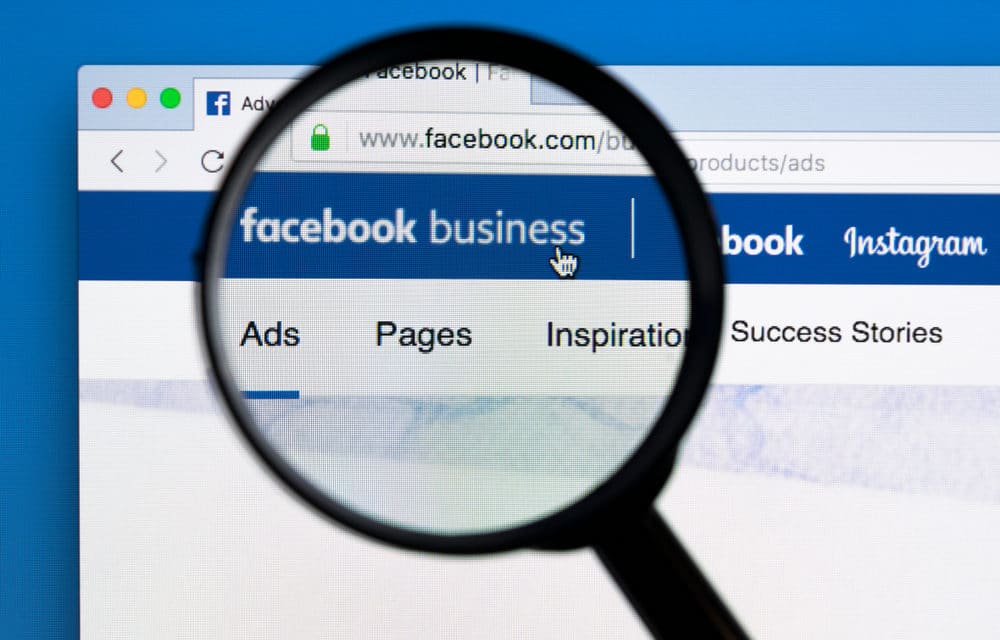 (ETH) – Facebook is on the warpath again and has just reportedly removed the page of Restored Hope Network, which is a Christian ministry that according to their mission statement, helps those with unwanted sexual attractions and gender confusion.
According to the owners of the page, Facebook provided no official explanation as to why the page was taken down, but according to the Christian Post, the ministry believes the social media giant's move is part of ongoing efforts in support of government prohibitions on the practice of what some refer to as "conversion therapy," which is a phrase RHN maintains has been weaponized to shut down any kind of counselling that coheres with the historic Christian faith's view on sexual ethics.
"It is a deliberately and misleadingly provocative term coined by the LGBTQ activist community that does not describe any type of actual counselling assistance offered to men and women who struggle with same-sex attraction," according to Anne Paulk, the executive director of Restored Hope Network, in an official statement sent to The Christian Post on Thursday. Paulk went on to state that Facebook's actions amounted to an example of viewpoint discrimination.
"Facebook is deciding they have the authority to silence the stories of those of us whose lives have changed," she continued. "Their dismissive action — cancelling our page as if it never existed, leaving a vague 'the link may be broken' message in its place — is shameful. Not even extending us the courtesy of a notification, a chance to offer our side of the very politicized story, is unconscionable."
Paulk also stated in an interview that it is important for Christians to understand that their views about human sexuality and personhood are not welcomed on the world's largest communication hub. "It's like a community center that certain people aren't allowed in and they're being forced out," she said.
"We have to be wise about how we respond here. Legally, it appears that [Facebook] is above the law but keeping a record of what's happening, getting that information to legislators that care and seeing it impact a bunch of different people, which is coming, is very important to fight for your rights and not just give them away."
This really shouldn't be much of a surprise as Instagram and Facebook recently announced back in July of this year that it would ban any content that promotes conversion therapy after activists called on it to block providers from advertising their services online. In the report from CNN, Facebook stated that it would expand its existing policies on hate speech worldwide to include posts that advertise or promote the practice, in a move that applies to both platforms.
According to the report, Conversion therapy is defined as a pseudo-scientific process that professes to change a person's sexuality, is widely discredited and condemned as harmful by major medical associations.  So it looks like Facebook has kept its promise to remove such content from its platform.
—————————————————-
Amazon Launches New Contactless Biometric Palm Reading Technology That Scans Your Right Hand To Allow You To Buy And Sell At Stores
https://www.nowtheendbegins.com/amazon-launches-contactless-biometric-palm-reading-technology-buy-sell-payments-right-hand-mark-beast-666/ – by Geoffrey Grider September 29, 2020
Customers at the stores near Amazon's campus in Washington can flash a palm for entry and to buy goods. The company chose palm recognition, according to Dilip Kumar, vice president of Physical Retail & Technology, because it's more private than other biometric technology, and a person would be required to purposefully flash a palm at the Amazon One device to engage. "And it's contactless, which we think customers will appreciate, especially in current times," Kumar wrote on Tuesday.
 NOW THE END BEGINS SHARE:
Amazon has introduced new palm recognition technology in a pair of Seattle stores and sees broader uses in places like stadiums and offices.
With the rapid passing of time, technology is moving us closer and closer to the Mark of the Beast system where all buying and selling will be done through an embedded mark in either the back of the right hand or in the forehead. Amazon today announced that they will be offering contactless payments, Amazon One, from the bottom of your right hand, called Palm Recognition Technology and it's something your King James Bible warned you about two thousand years ago. Amazon One could right be called Amazon 666 Lite.
"And he causeth all, both small and great, rich and poor, free and bond, to receive a mark in their right hand, or in their foreheads: And that no man might buy or sell, save he that had the mark, or the name of the beast, or the number of his name. Here is wisdom. Let him that hath understanding count the number of the beast: for it is the number of a man; and his number is Six hundred threescore and six." Revelation 13:16-18 (KJB)
While it is true that there can be no Mark of the Beast until Antichrist is ruling over the whole world, it is looking more and more like the Mark of the Beast system that he will inherit is already up and functioning. In just one generation, we have gone from a card with a stripe, to a card with a chip, to no card at all and using the bottom of your right hand. All it will take is one, little flip, and there you will be, buying and selling from the back of your right hand, or from your forehead.
 JOHN MACARTHUR IS DEAD WRONG SAYING THAT TRIBULATION SAINTS CAN TAKE THE MARK OF THE BEAST AND STILL BE FORGIVEN AND GO TO HEAVEN, THEY CAN'T
Amazon sees its palm recognition technology in stadiums, offices
FROM THE AP: Customers at the stores near Amazon's campus in Washington can flash a palm for entry and to buy goods. The company chose palm recognition, according to Dilip Kumar, vice president of Physical Retail & Technology, because it's more private than other biometric technology, and a person would be required to purposefully flash a palm at the Amazon One device to engage.
"And it's contactless, which we think customers will appreciate, especially in current times," Kumar wrote in a blog post Tuesday.
The company expects to roll out Amazon One as an option in other Amazon stores in the coming months, which could mean Whole Foods Market grocery stores. But Amazon believes the technology is applicable elsewhere.
"In most retail environments, Amazon One could become an alternate payment or loyalty card option with a device at the checkout counter next to a traditional point of sale system," Kumar wrote. "Or, for entering a location like a stadium or badging into work, Amazon One could be part of an existing entry point to make accessing the location quicker and easier."
People can sign up for an Amazon One account with a mobile phone number and credit card. An Amazon account isn't necessary.

READ MORE

:
How Amazon Palm Recognition Technology Works
In 2019, ZKTeco had a great breakthrough in the palm recognition technology. The new technology has been combined with palm, palm print and palm vein recognition to set a new bar for the next-gen palm recognition.X
 NOW THE END BEGINS IS YOUR FRONT LINE DEFENSE AGAINST THE RISING TIDE OF DARKNESS IN THE LAST DAYS BEFORE THE RAPTURE OF THE CHURCH
———————————————
THE MARK OF THE BEAST:
Rev. 14:9 And the third angel followed them, saying with a loud voice, If any man worship the beast and his image, and receive his mark in his forehead, or in his hand
Rev. 14:10 The same shall drink of the wine of the wrath of God, which is poured out without mixture into the cup of his indignation; and he shall be tormented with fire and brimstone in the presence of the holy angels, and in the presence of the Lamb:
—————————————————–
DON'T TAKE THE MARK OF THE BEAST WHICH IS (CHANGING YOUR D.N.A.) AND GIVING YOUR CONTROL OVER TO THE "BEAST SYSTEM" – THIS IS AN ABONOMINATION TO GOD: (YOU ARE HIS CREATION):
Rev. 13:14 And deceiveth them that dwell on the earth by the means of those miracles which he had power to do in the sight of the beast; saying to them that dwell on the earth, that they should make an image to the beast, which had the wound by a sword, and did live.
Rev. 13:15 And he had power to give life unto the image of the beast, that the image of the beast should both speak, and cause that as many as would not worship the image of the beast should be killed.
THE PUNISHMENT FROM GOD FOR THOSE WHO TAKE THE MARK AND WORSHIP THE "BEAST SYSTEM":
(YOU ARE GOD'S CREATION – CHANGING YOUR D.N.A. AND/OR GIVING YOUR ALLEGANCE TO ANOTHER ENTITY I.E. (THE ANTICHRIST) – IS AN ABONOMINATION TO GOD):
————————————————-
THE FUTURE CONONAVIRUS INJECTION AT THIS POINT IN TIME ALSO APPEARS TO BE "MASSIVELY" AGAINST GOD AS IT WILL IS ALSO TAINTED WITH A CHANGE IN YOUR (R.N.A. WHICH CHANGES YOUR D.N.A.) AND WILL ALTER YOUR BODY IN MANY WAYS, (INCLUDING DEATH).
————————————————
JESUS CHRIST RETURN FOR HIS CHURCH IS "IMMINENT"
Matt. 7:27 And the rain descended, and the floods came, and the winds blew, and beat upon that house; and it fell: and great was the fall of it.
Matt. 24:38 For as in the days that were before the flood they were eating and drinking, marrying and giving in marriage, until the day that Noe entered into the ark,
Matt. 24:39 And knew not until the flood came, and took them all away; so shall also the coming of the Son of man be
——————————————–
DON'T WAIT FOR THE LAST MINUTE
We are currently in the "Birth Pangs" pending the coming "7 year TRIBULATION" period, where all the Nations on Earth will be subject to God's Wrath on an "UNGODLY" World. The Rapture of Jesus Christ Church is "TOTALLY" imminent; And what will follow after that will be massively more devastating that we are seeing right now (Read

Revelation Ch 6 – 22

) God is trying to get everyone's attention to the coming Judgments; He does not want "ANYONE" to perish, but all to come to repentance. He loves us, but will not stand idly by and watch the World, (His Creation) turn to sin and debauchery). We are currently living in a fallen "Satanic" World where "EVIL", is totally accepted, "and God and his Love for his Church": is being exponentially rejected. The time has come when God HAS TO intervene, and he is (The prophetic word listed in his Word the Bible is being fulfilled exponentially).
——————————————–
THE NEW WORLD ORDER:
ONE WORLD GOVERNMENT – ONE WORLD ECONOMIC SYSTEM – ONE WORLD RELIGION
Dan. 9:27 And he shall confirm the covenant with many for one week: and in the midst of the week he shall cause the sacrifice and the oblation to cease, and for the overspreading of abominations he shall make it desolate, even until the consummation, and that determined shall be poured upon the desolate
Dan. 7:24 And the ten horns out of this kingdom are ten kings that shall arise: and another shall rise after them; and he shall be diverse from the first, and he shall subdue three kings
Rev. 17:12 And the ten horns which thou sawest are ten kings, which have received no kingdom as yet; but receive power as kings one hour with the beast