Is the Destruction of America Coming and with it the Rapture?
———————————————–
China Tells It Military To Get Ready For War With The US In The South China Sea 2020
———————————————–
Israel bombs Gaza over terror; Turkey to confront Egypt-Greece accord – TV7 Israel News 07.08.20

 

Today's top stories 07.08.20; 1) Palestinian Islamists in the Gaza Strip unleashed several clusters of balloons attached to both incendiary and explosive devices causing blazes in southern Israel – consequently prompting a retaliatory bombardment against a Hamas subterranean installation. 2) A political crisis in Jerusalem over the state budget is seemingly threatening the Israeli unity government's stability. 3) Egypt and Greece sign a maritime exclusive economic zone in the Eastern Mediterranean – drawing Turkish vows to contest the accord by all means at its disposal.
———————————————–
Lebanon says possible Bomb or Rocket caused Blast-US & China launch Ballistic Missiles at same time

58.8K subscribers
You will hear the following in this Broadcast: -Red Dragon Rising in the Middle East: China's Growing Relationship With Iran -Israel strikes 'underground terror infrastructure' in Gaza in retaliation for 'explosive balloons' -Lebanon sees possible 'external interference' in port blast -Trump again says Lebanon blast might not have been accident -U.S.-China relations under 'unprecedented' strain, says Chinese ambassador to U.S. -China and the US both announced they have launched ballistic missile tests at around the same time -China-Australia relations hit crisis levels – PM admits WAR with Beijing possible -Beijing trains troops for US air attacks as military tensions intensify
———————————————–
Don't Miss The Rapture – It Could Happen Any Moment!

182K subscribers
Don't Miss The Rapture – It Could Happen Any Moment! God's End Time Alarm Clock is Going Off It's Later Than You Think… Time is Short! A fast-paced highlight and review of the major news stories and headlines that relate to Bible Prophecy and the End Times… Don't Miss The Rapture – It Could Happen Any Moment!
———————————————–

182K subscribers
Open the Church Pastor Jack sits down with Charlie Kirk, founder of Turning Point USA to discuss the urgency facing America to open up the nation's churches, regardless of the edicts from governors and mayors. Pastor Jack Hibbs & Charlie Kirk CONNECT WITH PASTOR JACK HIBBS:
———————————————–
LATEST NEWS CLIPS – ARTICLES (SATURDAY 08th AUGUST 2020)
WE PREACH THE BLESSED HOPE FOR THE FUTURE IN JESUS CHRIST OUR SAVIOUR
1Cor. 12:3 Wherefore I give you to understand, that no man speaking by the Spirit of God calleth Jesus accursed: AND THAT NO MAN CAN SAY THAT JESUS IS THE LORD, BUT BY THE HOLY GHOST.
"Behold, I come like a thief! Blessed is he who stays awake and keeps his clothes with him, so that he may not go naked and be shamefully exposed."
"And you know what is restraining him now so that he may be revealed in his time. For the mystery of lawlessness is already at work. Only he who now restrains it will do so until he is out of the way."
REV. 14:12
Here Jesus was alluding to the fact that the Doctrine of Eternal Security WILL EXPIRE WITH THE RAPTURE
Luke 12:37 Blessed are those servants, whom the lord when he cometh shall find watching: verily I say unto you, that he shall gird himself, and make them to sit down to meat, and will come forth and serve them
SO WON'T YOU ACCEPT JESUS NOW AND BE REMOVED FROM THAT EVENT  (OF TRIBULATION) AND LIVE FOREVER WITH JESUS IN THE FAMILY OF GOD?
2 "(For he saith, I have heard thee in a time accepted, and in the day of salvation have I succoured thee: behold, now is the accepted time; behold, now is the day of salvation.)" (2nd Corinthians 2:6)
—————————————————
DAILY CHRISTIAN BIBLICAL QUESTIONS AND ANSWERS:
—————————————————
Eternal Security And Eternal Life
https://gracethrufaith.com/ask-a-bible-teacher/eternal-security-eternal-life/
QUESTION:    I hope you can help me settle something once and for all. I firmly believe in eternal security, but someone I know insists we can lose our salvation. She says the Bible does not say eternal "security" but says eternal "life". I have given her plenty of evidence from God's word and still she falls back on this. Eternal life and eternal security are the same to me. She's looking for the specific word, "security". How can I answer this particular point ?
ANSWER:    The doctrine of Eternal Security comes from verses like Ephesians 1:13-14 and 2 Cor. 1:21-22, which say when we become a believer we are given the Holy Spirit as a deposit guaranteeing our inheritance. The Greek word translated "deposit" also means "an earnest". It tells us the Holy Spirit was given as a pledge or down payment guaranteeing that our full inheritance will subsequently be received. Eternal life is the believer's inheritance. Since it's guaranteed by the Holy Spirit from the moment of our salvation we have eternal security that we'll inherit eternal life. So while eternal security and eternal life are technically different, one is our assurance that we'll receive the other.
Ordained For Eternal Life
https://gracethrufaith.com/ask-a-bible-teacher/ordained-for-eternal-life-2/
QUESTION:    Please can you explain the word "ordained" (Modern King James Version) in Acts 13:48. "And hearing, the nations rejoiced and glorified the Word of the Lord. And as many as were ordained to eternal life believed." Does it mean those 'chosen' for eternal life?
ANSWER:    The Greek word translated ordained in Acts 13:48 means to appoint or arrange or assign, as in assigning a place, either on one's own authority or by mutual agreement.
In Romans 8:29 we're told that those God foreknew, He predestined, called, justified, and glorified. The process begins with God's foreknowledge. Knowing the end from the beginning, God knew before He created Adam all those who were going to choose Him during their lifetimes to be their Savior. At that time he assigned them a place in His kingdom. They were now ordained (appointed) to eternal life. When the time comes for them to choose, He calls them and they come by mutual agreement as was the case for those in Acts 13:48. Did they make their own choice? Yes. Did He always know they would? Yes.
Called, Appointed, And Remaining
https://gracethrufaith.com/ask-a-bible-teacher/called-appointed-and-remaining/
QUESTION:    What is the difference between being called, being appointed, and remaining. In 1 Cor. 7:20 Paul said "Each one should remain in the condition in which he was called." What did he mean?
ANSWER:    The Greek word for called is kaleo. A compound form of the word is translated church (ekklesia). It literally means a gathering or assembly that has been called out of one place into another. In the spiritual sense, to be called is to be called out of the unbelieving world into the body of believers. A calling (klesis) is another form of the word and means a vocation. Today we use the word in a higher sense, thinking of a calling as work having greater significance or meaning than an ordinary vocation.
Literally translated, 1 Cor. 7:20 says we should remain in the same vocation were in when God called us into the Church. By reading the whole chapter we can see that his main point in saying that was to advise people who became believers not to divorce their unbelieving spouses and slaves who became believers not to run away from their masters. Becoming a Christian does not relieve us of the responsibility to fulfil our worldly obligations. But I don't think Paul meant to say that a person in a job that requires him to act in a manner that conflicts with his new found beliefs is forbidden to change jobs if he has the option of doing so.
A number of different Greek words are translated appointed, but the general idea is that it refers to something that is set forth or predetermined, rather than just being selected to take on a particular responsibility.
From this we can see that these words originally carried a different meaning than our current usage would indicate. To gain the full intent of a particular passage of Scripture it's sometimes necessary to consult a concordance to see what the words being used meant when they were written.
Eternal Punishment And Eternal Life (the total opposite to eternal security):
https://gracethrufaith.com/ask-a-bible-teacher/eternal-punishment-and-eternal-life/
QUESTION:    I have always been taught that punishment is eternal, but after reading Matthew 10:28, I wonder about that. Matthew 10:28 says that Satan can destroy the soul… so that means its gone right? I do believe the fires in hell and the lake of fire are eternal, but I am a wondering about the soul. Also, is eternal life a gift we receive? Isn't eternal life something that we achieve by being faithful to our Lord?
ANSWER:    The Greek word translated destroy in Matt. 10:28 literally means to put out of the way entirely. It comes from a root denoting the separation of a part from the whole. It's sometimes used metaphorically to describe giving one over to eternal misery in Hell. So yes, the soul is gone, but that doesn't mean it no longer exists.
According to John 3:16 and others, eternal life is a gift that we receive for believing that Jesus died for our sins. It's not something we achieve as a result of maintaining some standard of behavior.
Eternal Punishment?
https://gracethrufaith.com/ask-a-bible-teacher/eternal-punishment/
QUESTION:    Where did the concept of eternal punishment for all but 1% of the worlds population throughout history come from…because it wasn't the bible. What does this mean in the face of Jesus saying 'it is finished'; and the stated will of God to save all men; or the fact that gehenna, sheol, or hades do not depict eternal punishment but grave, pit, and a greek concept from their pantheon. Please comment.
ANSWER:    In the first place let's agree that your 1% number is just something you made up. No one knows the real number. But more importantly whatever the number turns out to be will be up to man, not God. Jesus said that whoever believes in him will not perish but have eternal life. (John 3:16) He died for everyone and God wants everyone to be saved, (2 Peter 3:9) but it's not up to Him, it's up to us. The Bible clearly states that belief is a requirement for eternal life, and that everyone who believes will receive it. (John 6:28-29, 40)
When Jesus said, "It is finished," He meant that the price for our salvation was paid in full. Now each of us has to accept it for ourselves. Sadly, some will and some won't.
Sheol (Hebrew) and Hades (Greek) are two names for the same temporary place where people went to await Him before Jesus came. Now only unbelievers go there. Believers go directly into the presence of God because they accepted His death as payment for their sins.
Gehenna comes from the Hebrew words ge hinnom and means Valley of Hinnom. It was Jerusalem's garbage dump and was nearly always on fire. It became a euphemism in the Jewish culture for the place of eternal punishment, the so-called lake of fire. Isaiah 66:24 says that all who rebel against the Lord will go there.
Matt. 25:46 says that all unbelievers alive on Earth when the Lord comes back will be taken to a place of eternal punishment. Rev. 20:11 says that at the end of the age all whose names aren't written in the Lamb's Book of Life will be thrown into the Lake of Fire. This includes those in Hades. Many (but not all) scholars believe that the place of eternal punishment and the Lake of Fire are the same.
IF YOU HAVE NOT MADE YOUR CHOICE BETWEEN "ETERNAL SECURITY", AND "ETERNAL PUNISHMENT" THEN CHOOSE ONE NOW

,

THE TIME IS SHORT – JESUS IS RETURNING FOR HIS CHURCH VERY SOON (IN THE BLINK OF AN EYE)

.

DON'T BE LEFT BEHIND – READ REVELATION 6 TO 22:
(choose wisely – eternity is a very long time)
—————————————————-
NEWS CLIPS/ARTICLES OBTAINED FROM MANY SOURCES – INCLUDING

Tracking bible prophecy.org
Rapture Ready News
Prophecyupdate.Com
Main News Channels
End Times Headlines
Prophecyupdateblogspot.com
Stevequayle.com
Gracethrufaith.com
Nowtheendbegins.com
Other Christian Sites
(CLICK ON) LATEST DAILY NEWS CLIPS:
ISRAEL NEWS:
Zech. 12:3 And in that day will I make Jerusalem a burdensome stone for all people: all that burden themselves with it shall be cut in pieces, though all the people of the earth be gathered together against it
God is in control, and He told the nations the consequences of dividing the Promised Land and declaring peace and safety on their own terms (Joel 3:1-2; I Thess. 5:3)
WORLD TERRORISM – WARS
GENERAL WORLD NEWS:
GENERAL WORLD CORONAVIRUS NEWS:
WORLD FINANCE:
Rev. 6:5 And when he had opened the third seal, I heard the third beast say, Come and see. And I beheld, and lo a black horse; and he that sat on him had a pair of balances in his hand.
MASSIVE EARTH CHANGES/EARTHQUAKES/VOLCANOES ETC:
2Chr. 7:13 If I shut up heaven that there be no rain, or if I command the locusts to devour the land, or if I send pestilence among my people;
2Chr. 7:14 If my people, which are called by my name, shall humble themselves, and pray, and seek my face, and turn from their wicked ways; then will I hear from heaven, and will forgive their sin, and will heal their land
CHRISTIAN AND RELIGIOUS WORLD NEWS:
Matt. 24:9 Then shall they deliver you up to be afflicted, and shall kill you: and ye shall be hated of all nations for my name's sake.
Matt. 24:10 And then shall many be offended, and shall betray one another, and shall hate one another
EXTRA WORLD – ALTERNATIVE NEWS:
Please keep in mind that this collection of News Articles is mainly concerning America, but also take note that what happens in America will also "Dramatically" affect Australia and the rest of the World "Massively".
—————————————————-
WORLD – PROPHETIC NEWS ARTICLES PRESENTATION  (SATURDAY 08th AUGUST 2020)
MIDDLE EAST AND WORLD WAR LOOMING THE BUILD UP TO PSALM 83  – ISAIAH 17 AND GOG OF MAGOG WARS EZEKIEL 37-38:
THE WHOLE WORLD IS UNSTABLE FINANCIALLY, POLITICALLY, PHYSICALLY, MORALLY, GODLY: – AND BECOMING MORE SO DAILY. (WE ARE IN THE BEGINNING OF SORROWS (MATT 24:8)
THE BIBLE STATES THAT IT WILL ONLY GET WORSE BEFORE THE START OF THE TRIBULATION OF MANKIND – (REVELATION 6)
But before that we have to go through the Birth Pangs, leading up to the Tribulation of Mankind; and I feel that the beginning of Matthew 24 explains that time very well. We are currently in the Birth Pangs (Even though Matthew 24: is directed at the Jewish Nation, it still reflects Biblical Prophecy for the whole World at this time):
Matt. 24:6 And ye shall hear of WARS AND RUMOURS OF WARS: see that ye be not troubled: for all these things must come to pass, but the end is not yet.
Matt. 24:7 FOR NATION SHALL RISE AGAINST NATION, AND KINGDOM AGAINST KINGDOM: and there shall be famines, and pestilences, and earthquakes, in divers places.
—————————————————-
GENERAL PROPHETIC NEWS SECTION:
—————————————————–
EMMANUEL MACRON IS WELCOMED 'AS A SAVIOUR' AS HE WALKS THROUGH THE DEVASTATED STREETS OF BEIRUT, PEOPLE CRYING OUT 'YOU ARE OUR ONLY HOPE!'
https://www.nowtheendbegins.com/man-of-sin-emmanuel-macron-beirut-lebanon-welcomed-as-saviour-people-cry-our-only-hope/ – by Geoffrey Grider August 6, 2020
Some welcomed Macron like a saviour. "Help us, you are our only hope," one well-wisher shouted as Macron stopped to meet residents, while neighbours applauded from flats with broken windows and crumbling balconies. A woman wearing a face mask and heavy duty gloves cut through the crowd to catch the attention of the French head of state before clenching his hands firmly to make an impassioned plea for help.
NOW THE END BEGINS SHARE:
"HELP US, YOU ARE OUR ONLY HOPE," one well-wisher shouted as Macron stopped to meet residents, while neighbors applauded from flats with broken windows and crumbling balconies.
Like a scene from a Left Behind novel, Emmanuel Macron toured the devastated, bombed out streets of downtown Beirut today, accepting praise and accolades from the people of Lebanon who call him 'a saviour', and cried out 'you are our only hope!'. Wow, if you actually are the man of sin in training, does it really get any better than that? Not likely. For prophecy watchers like you and I, this was a walk-off home run.
"Let no man deceive you by any means: for that day shall not come, except there come a falling away first, and that man of sin be revealed, the son of perdition; Who opposeth and exalteth himself above all that is called God, or that is worshipped; so that he as God sitteth in the temple of God, shewing himself that he is God." 2 Thessalonians 2:3,4 (KJB)
Think of all the good things that have come as a result of the COVID global pandemic. Nearly all of the end times players have revealed themselves, Bill Gates and his poison vaccines with digital identification, tyrannical global elites seeking to bankrupt world economies, and now we have a very solid candidate for the biblical man of sin. These are not good things from the world's perspective, but to you and I who are saved and looking daily for Flight #777 on Titus213 Airlines, these are great things. Great because we are watching with our own eyes the prophecies of both the Old and New Testaments being advanced and fulfilled at breakneck speed.
Macron Greeted As 'Saviour' Amid Cheering Crowds In Devastated Beirut
FROM INTERNATIONAL BUSINESS TIMES: White shirt sleeves rolled up, Emmanuel Macron waded through cheering crowds in the devastated streets of Beirut Thursday where disaster survivors pleaded with him to help get rid of their reviled ruling elite.
Doing what no senior Lebanese leader had done since the deadly explosion at Beirut port two days earlier, the French president allowed himself to be thronged by residents of one of the capital's worst-hit neighbourhoods.
Dozens of people chanting "revolution" and pleading with him for help pressed against his phalanx of bodyguards as he walked through the Gemmayzeh area for around 45 minutes. Long simmering anger against Lebanon's leaders has flared since the blast, which appears to have been caused by negligence and is widely seen as the most tragic manifestation yet of the corruption and incompetence of the ruling class.
YOUR HEAD WILL SPIN AFTER YOU REALISE THAT EMMANUEL MACRON HAS BOTH JEWISH ANCESTRY AND INEXPLICABLE TIES TO ROME AND THE ASSYRIAN EMPIRE
SOME WELCOMED MACRON LIKE A SAVIOUR, while only a few heckled him, arguing that his mere presence in Lebanon would only serve to legitimize a political system they want to kick out wholesale.
"Help us, you are our only hope," one well-wisher shouted as Macron stopped to meet residents, while neighbors applauded from flats with broken windows and crumbling balconies. A woman wearing a face mask and heavy duty gloves cut through the crowd to catch the attention of the French head of state before clenching his hands firmly to make an impassioned plea for help.
Under the nervous gaze of his suited bodyguards, Macron hugged her in a prolonged embrace that triggered wild cheers from the crowd. Throughout the dramatic walkabout, Macron appeared to savour the moment. His moment.
The scene was reminiscent of Jacques Chirac's legendary 1996 walk through the Old City of Jerusalem, a moment that came to define his style as a president and contributed greatly to his popularity.
"My home in Gemmayzeh has vanished and the first person to pay me a visit is a foreign president," well-known actor Ziad Itani wrote on social media, telling Lebanese leaders: "Shame on you."

"It seems this is more than a visit. What's happening on the streets of Gemmayzeh is historical."
Clamouring around Macron, people chanted slogans made popular during the country's October popular uprising, launching insults at the political leaders he was to meet hours later.
Macron, when pressed by residents — some bearing the bandaged wounds of the cataclysmic explosion that disfigured their neighbourhood — vowed to be tough and push for reforms.
"I understand your anger. I am not here to endorse … the regime," Macron assured the crowd. "It is my duty to help you as a people, to bring you medicine and food."
One woman implored Macron to keep French financial assistance out of the reach of Lebanese officials, accused by many Lebanese of rampant graft and greed.
"I guarantee you that this aid will not fall into corrupt hands," Macron said.
He promised to pitch a "new political deal" to the country's leaders, and to press them to deliver sweeping change. "I am going to talk to them … I will hold them accountable," Macron said before getting into a black limousine headed for the presidential palace.

READ MORE

:
Emmanuel Macron Welcomed As 'Saviour' In Beirut
NOW THE END BEGINS IS YOUR FRONT LINE DEFENCE AGAINST THE RISING TIDE OF DARKNESS IN THE LAST DAYS BEFORE THE RAPTURE OF THE CHURCH
CLICK ON LINK BELOW FOR LATEST "PODCAST" AND MORE INFORMATION ON MACRON
WEBPAGE ADMINISTRATOR

:

  Please Note: that "Jesus Christ" is the "ONLY" Saviour of Mankind, anyone else seeking to pose as such is in line to be the "LAST DAYS ANTI-CHRIST" and the prelude to Satan taking total control of Earth in the very last days.
————————————————-
https://prophecyupdate.blogspot.com/  –  Mike "Izzy" Angeles
https://youtu.be/H4PrkL42XdQ
Shocking video of Tuesday's blast that leveled several city blocks in Beirut, Lebanon, may be the smoking gun that proves the explosion was caused by a missile, and not an accident as authorities claimed.
As Washington Sentinel reported on Tuesday, the massive explosion destroyed several city blocks of the port area of Beirut killing dozens. The explosion shattered windows for several miles in the city and could be felt as far as Cyprus, hundreds of miles away.
As far as the authorities are concerned, the whole thing was just an unfortunate accident.
Lebanon's Prime Minister, Hassan Diab, insisted that 2,750 tons of ammonium nitrate that had been stored for six years near the waterfront accidentally ignited causing the explosion.
(The explosion, as filmed from a boat with inverted colors out on the port waters, is amazing. Watch missile come in on first and second view angle from top left. Note there is controversy over this video, we leave it to the viewer to make their own judgement as to a nuke, no nuke, missile, or no missile. Once thing is clear, it was a massive explosion:)
Story continues below videos:
Story continues below videos:
Video Source: Live Leak
https://www.liveleak.com/view?t=kGAmI_1596727273
However, according to some videos of the explosion, the claim that it was all just an accident seems just a little suspect.
An infrared version that purports to show the conflagration shows what appears to be a missile slamming into the warehouse at the epicentre of the explosion.
Could it have been a rocket attack? Many witnesses said that there were two distinct explosions. Was the second one caused by a missile?
And if so, who did it? Local, or regional enemies, or enemies from abroad?
Questions still remain, but one thing is certain. It seems likely that this was not a conventional weapon, and was most likely a WMD in the tactical nuke class. A study of Janes indicates that this could be an Israeli weapon. It would make sense that Israel would hit a Hezbollah controlled port which is rife with illegal activity and where a recent large build up of "terror" rockets were located.
————————————————-
https://prophecyupdate.blogspot.com/  –
Lebanon's president has not ruled out the possibility that a series of powerful explosions in the Port of Beirut were caused by a rocket or bomb. The authorities previously stated that the ammonium nitrate stash had detonated.
"The cause has not been determined yet. There is a possibility of external interference through a rocket or bomb or other act," Aoun said, as cited by local media.
Aoun said that the probe into the blast will check whether it was caused by "negligence or an accident,"or some type of external force.
The president promised that everyone responsible for the explosions will be held accountable.
On Tuesday, two massive explosions rocked Beirut, killing at least 135 people. The powerful shockwave caused war-like devastation across several city blocks around the port area, displacing over 300,000 residents.
Speculation immediately arose online that Lebanon's neighbor Israel or militant group Hezbollah could have been behind the blasts. However, both Tel Aviv and Hezbollah quickly denied any involvement.
Initial reports suggested that the explosions were triggered by a blaze at a fireworks depot. Lebanon's Prime Minister Hassan Diab later confirmed that around 2,750 tons of ammonium nitrate, a highly explosive substance used in fertilizer and bombs, had detonated at the port's warehouse. The hazardous chemicals were confiscated from the Moldovan-flagged Russian-owned cargo ship MV Rhosus in 2014.
————————————————-
https://prophecyupdate.blogspot.com/  – Liz Sly, Sarah Dadouch and Louisa Loveluck
As dazed Lebanese picked through the wreckage inflicted by the massive explosion in their capital city on Wednesday, shock turned to anger at the corruption and incompetence that allowed a massive pile of dangerous chemicals to sit unattended in a warehouse at Beirut's port for six years.
An estimated 2,750 tons of ammonium nitrate, a fertilizer and bombmaking ingredient, has been identified as the immediate cause of the blast that engulfed the city on Tuesday, killing at least 135 people, injuring more than 3,000 and leaving more than 100 unaccounted for. The material had been stored in a warehouse since being seized by customs authorities in 2014, despite repeated warnings from port officials that it was a risk.
Government investigators still have not pinpointed the origin of the fire or explosion that erupted some 15 to 20 minutes before the ammonium nitrate ignited, sending a vast mushroom cloud of toxic gases rippling across the city. The blast was heard 150 miles away on the island of Cyprus.
Beirut has witnessed many explosions, including the bombing of the U.S. Marine Barracks in 1983 that killed 241 Marines, the assassination of the former prime minister Rafic Hariri in 2005 and the countless small blasts of the mortars and shells that rained down on the city during the civil war from 1975 to 1990.
This was by far the biggest – and the shock waves reverberated beyond the immediate tragedy of lost lives and homes. It seemed to encapsulate everything that is wrong with Lebanon at this juncture in its turbulent history: A weak state, inept government, corrupt officials and, many said, the existence of a parallel state run by the powerful Hezbollah movement, as well as other Lebanese factions that used the port for their own smuggling operations.
As the day wore on, the enormity of the devastation became clear. People milled around the wrecked streets of some of Beirut's most vibrant, and wealthiest, neighborhoods in stunned disbelief at the scale of the damage. Volunteers swept away debris and broken glass as people who lived in the stricken area retrieved possessions.
Windows were blown in and doors blown out across a vast swathe of the mostly Christian eastern sector of the city. Many of the buildings were rendered uninhabitable, cracked or buckled beyond repair. They included some of Beirut's fanciest new high-rise apartment complexes as well as the quaint historic houses for which the area is renowned.
The governor of Beirut, Marwan Aboud, said more than 300,000 people in the city of 2.2 million had been left homeless. The Lebanese government said it was putting an unspecified number of Beirut port officials under house arrest as it began an investigation into the blast.
The losses were staggering. The Lebanese Red Cross said any additional bodies found in the rubble must be taken to Beirut's morgues directly, because hospitals could no longer cope.
Residents of Gemmayzeh, a historic neighborhood once dotted with bars and restaurants, dragged suitcases over piles of broken glass and rubble to seek out housing elsewhere.
Aboud put the cost of the damage at as much as $5 billion. Whatever costs are eventually incurred will be added to the estimated $100 billion in banking sector losses that had already wiped out the savings of ordinary people.
The prospect of rebuilding at a time when bank rules prohibit people from withdrawing more than small amounts from their accounts was daunting to many of those surveying wrecked homes and businesses. At the House of Butlers, a hip bar known for its many varieties of whiskey, the stench of alcohol hung over a staff retrieving unbroken bottles.
There was no talk of rebuilding, only of salvaging what could be saved, said Ayman Zayour, one of the bartenders loading whiskey into the van.
"We really don't know how we will recover from this," he said. "We were already in economic crisis."
Many voiced similar sentiments, saying they were more inclined to leave the country rather than try to rebuild their shattered lives, perhaps only to see them knocked down by another crisis.
"For me this is the end," said Nabil Allam, the financial manager of the badly damaged Rosary Sisters Hospital, which evacuated patients to other hospitals that were already overwhelmed.
"Do you think the politicians can solve this?" he asked. "This is bigger than any of them."
Allam was at his home three miles outside the city when explosions lighted up the sky. He turned to his wife.
"It's Hiroshima," he told her.
Diab appealed for global help to stanch the suffering. French President Emmanuel Macron was scheduled to arrive in Beirut on Thursday. The European Union said it was activating its civil protection system to round up emergency workers and equipment from across the 27-nation bloc. A video shared on social media showed French firefighters at Charles de Gaulle Airport in Paris, preparing to assist.The toll is expected to rise as more bodies are unearthed in the wreckage of the port area. An Instagram account set up to appeal for information on the missing included photographs of more than 100 people, including firefighters and civil defense workers who rushed to the scene of the initial fire only to be caught in the far larger blast that followed.
They are unlikely to be found alive, said Freddy, a firefighter at the port who had been on duty for 22 hours. "The whole ground turned inside out," he said as an ambulance bearing sped past.
————————————————-
https://prophecyupdate.blogspot.com/  – Vladimir Platov
A powerful explosion occurred in the vicinity of the Port of Beirut on 4 August in the evening. Many city blocks were damage, and the echo from the explosion resounded across many hundreds of kilometers, even reaching Nicosia, journalists from Cyprus TV channels reported.
Beirut Governor Marwan Abboud declared that the consequences of the explosion are comparable to the bombings of Hiroshima and Nagasaki during WWII. According to preliminary reports, more than 3,700 people were injured, and there were more than 100 casualties.
Lebanese authorities declared the capital the scene of a natural disaster.
Owing to the explosion that took place in Beirut, the fact needs to be acknowledged that, following its defeat in the Yom Kippur War, Lebanon has once again become a theater of destruction. With an appreciable layer of the population being Christians, previously neutral Lebanon has continued to be a theater of military operations in recent years. Taking advantage of how weak the country's government is, various organizations are putting together groups of militants and stockpiling huge amounts of weapons.
However, in recent years the intensity of the armed confrontation between Israel and Muslim militants has not become any weaker, and consequently certain areas of Israel have periodically received fire from Lebanese territory, and Israel, for its part, has used its weapons to carry out strikes on Lebanese territory.
That is why it comes as no surprise that the horrific explosion at the Port of Beirut immediately attracted the attention of many countries, and has generated all kinds of speculation on the causes of the explosion, as well as Israel's potential complicity in it. People are recalling how in early July, as media reported, Israel detonated an explosive device at a nuclear facility in the Iranian city of Natanz that rocked Iran with a powerful explosion.
Many media outlets proclaim that recently the situation along the Israeli borders with Syria and Lebanon has been getting more and more tense. Israel Defense Forces have increased their military presence in the country's north, and have already carried out repeated airstrikes on Lebanon and Syria. The Times of Israel, citing data from a London-based NGO called the Syrian Observatory for Human Rights (SOHR), wrote that one of these attacks was executed by Israel on the morning of 4 August near the city of Abu Kamal in the eastern part of the Deir ez-Zor Governorate, near the Syrian-Iraqi border, and that at least 15 people were killed.
On 27 July, according to Jonathan Conricus, an official representative for the Israeli army, another armed conflict took place on the border between Israel and Lebanon, in the area of Mount Dov. It should be added that lately Israel has increased the number of incidents involving its violation of Lebanese sovereignty.
 The actions taken by the Jewish state prompted Beirut to file a complaint with the United Nations against it in April, after its warplanes used Lebanese airspace to strike "Iranian" targets in Syria. On 13 May, on the day US Secretary of State Mike Pompeo made a visit to Israel, Lebanese media reported on another massive incursion made by Israeli warplanes into the Arab republic's airspace.
Therefore, an active discussion about what actually caused the horrendous explosion in the Port of Beirut – a terrorist attack, fireworks, or a warehouse with weapons – has vigorously unfolded across many media outlets. The Qatari TV channel Al Arabiya, referring to statements made by representatives from various agencies, and relying on its own sources, has compiled the information available to date.
A missile strike could have been inflicted on Beirut, the Arab TV channel Al Hadat reports.
The Pentagon refutes claims that the explosion was an attack on Beirut. Nevertheless, US President Donald Trump considered the explosion in the Lebanese Port of Beirut to be an attack, despite the fact that the mainstream version for the explosion is not a terrorist attack, but an accidental detonation that set off some explosives. Trump did clarify that he met with various American generals that believe the explosion in Beirut to be an attack.
————————————————-
https://prophecyupdate.blogspot.com/  – Strange Sounds
And don't forget there are no coincidences in 2020…
CHINA
Everything started on August 3, 2020, in China's Hubei province, where a chemical factory flash explosion killed at least six people and injured 4. Cause is under investigation.
NORTH KOREA
This first blast was followed a few hourslater by a giant gas leak explosion in Hyesan, Yanggang Province, North Korea, killing 9 and injuring at least 30 residents. Cause is under investigation.
LEBANON
The day after, the port area of Beirut, Lebanon, was devastated by mammoth explosion killing more than 140 people and injuring thousands. Cause is ammonium nitrate but who put the fire?
INDIA
Also during the afternoon of August 4, 2020, an explosion panicked residents living around a plant of Vijayshree Pharma Company in Rambilli Zone SEZ of Visakhapatnam in Andhra Pradesh, India. Cause under investigation
UK
Again on August 4th, an electricity cable EXPLODED in the middle of a residential street in Birmingham, UK, sending a smoke and fireball into the air and residents running inside for shelter. The explosion was so big, fire alarms went off from inside homes.
————————————————-
https://prophecyupdate.blogspot.com/  – By Judah Ari Gross
Israeli aircraft bombed a Hamas site in the northern Gaza Strip late Thursday night after terrorists in the enclave allegedly launched a number of balloons carrying suspected explosives and incendiary devices into Israel, the military said.
The Israel Defense Forces said the retaliatory strike targeted "underground infrastructure belonging to the Hamas terror group in the northern Gaza Strip."
The Hamas-linked al-Resalah news site identified the site as the group's "Palestine base" outside Beit Lahiya.
"The attack was carried out in response to the launching of incendiary balloons from the territory of the Gaza Strip into Israeli territory throughout the day," the IDF said in a statement.
At least three brush fires were ignited in southern Israel on Thursday by balloons carrying incendiary devices that were launched from the Gaza Strip, the fire department said, sparking concern over a possible return of the phenomenon.
Another balloon that carried a suspected explosive device was found near the city of Arad, some 80 kilometers (50 miles) from the coastal enclave. It was located by police and detonated in a controlled explosion, police said.
Throughout the day, several blazes were reported in the Hof Ashkelon and Eshkol Regions, northeast and east of the Gaza Strip, respectively. The fires were quickly brought under control. No injuries were reported as a result of the blazes.
An investigation into the cause of the fires determined that they were sparked by balloon-borne incendiary devices, the southern division of Fire and Rescue Services said.
————————————————-
https://prophecyupdate.blogspot.com/  – By Donna Rachel Edmunds
A third intifada is being planned by Fatah, the Palestine Liberation Organization (PLO) and other Palestinian groups, PLO Executive Committee member Wasel Abu Yusuf confirmed following a meeting of group members last week, according to Palestinian Media Watch (PMW). 
The confirmation follows previous statements in which Palestinian leaders have warned that Israel's plans to claim sovereignty over parts of the West Bank would lead to a "popular uprising" against Israel by the Palestinian population.
According to the host of 'Topic of the Day,' broadcast on official PA TV on July 28, 2020, as translated by PMW, "The statement issued after the [PLO – Fatah] meeting, spoke about 'developing and implementing coordination on the ground between all the political forces, popular committees, institutions, and activists of the resistance, and working to establish a united national front for popular resistance resulting in a comprehensive intifada.'"
Yusuf agreed that this was so, explaining: "We cannot agree to [Israel] establishing facts on the ground. We will not accept harming the Palestinian people's rights." 
The host then clarified: "A comprehensive intifada as part of the non-violent popular uprising?" adding "Peaceful. A non-violent intifada?"
Yusuf replied: "No. Of course [it will be] a comprehensive intifada, a national rebellion, and everything connected to ending this criminal occupation, which is implementing all its crimes and aggression against the Palestinian people. This is something necessary, and actually this is all being developed."
Yusuf went on to justify a third intifada on the grounds that the first intifada in 1987-1993, which claimed the lives of approximately 200 Israelis, and the second in 2000-2005 in which more than 1,100 Israelis were killed, had both been successful in bringing the Palestinian cause to the international stage.
Those uprisings "achieved a lot for the Palestinian cause, and everyone thought that the Palestinian cause was diminishing, but it always was in the international community's priorities. Therefore, the Palestinian cause is the basis in this matter," Yusuf said.
Highlighting international calls for dialogue and negotiation as the path to resolving the conflict, the host of the program asked Yusuf whether the international community would accept a new Palestinian intifada within the next two years. 
"Of course," Yusuf replied. "When we talk about intifada we are talking about the way to escalate the situation."
WEBPAGE ADMINISTRATOR: 

DUE TO MANY BIBLICAL REFERENCES, I PERSONALLY BELIEVE THAT THE

PSALM 83

WAR WILL OCCUR FIRST BEFORE THE

ISAIAH 17

WAR (Which is fought by God not mankind) – ISRAEL has to secure it's land back and live securely for a few yrs (This has not happened yet)
————————————————-
THINGS TO COME…FOR AMERICA?
https://prophecyupdate.blogspot.com/  – Jeff Lukens 
ith the 2020 election only months away, it is reasonable to wonder whether the election could spark widespread violence nationwide.  With a probable hung election and accusations flying left and right, we may be approaching the time in 1860 when the election became a choice of whether a divided country could stay united.  This election could trigger full-scale violence beyond anything we have seen so far.  No, this won't be just another election.  It may be our Fort Sumter.
Both left and right detest each other, and with no resolution in sight, things could get ugly.  With China on the march, COVID in the air, and racial unrest in the streets, the mix could not be worse and may finally boil over.  What has been a cold civil war up until now could very well go hot.
Worse still, the election will probably not be resolved on November 3.  As the vote goes into overtime with counting and recounting ballots, many of them fraudulent, the far-left anarchists will take to the streets, burn down buildings, and reach deeper into suburban strongholds of republicanism.  The police may or may not side with the mobs as private citizens try as best they can to protect their property, often armed with a gun. 
As we approach the November elections, the probability is increasing of the current low-intensity battle between the left and traditional Americans boiling over into full-scale insurgency.  If Donald Trump wins the election, the left will probably double down on the violent "resistance" they have been pushing since 2016.  If Joe Biden wins, the left will undoubtedly enact legislation that would destroy the republic and enslave the citizenry touching off a revolt by the right.  Conservative patriots will fight to save the republic and the future of the nation.  Either way, violence looms.
The costs of blood could be high.  This could be war.  And unlike other wars in our past that respected innocent civilian lives, it would likely become an ugly guerilla war on the streets of our cities doing irreparable harm to innocent bystanders.
The warning lights of a collapse of civil order have been coming for a long time and could be fully triggered this November.  If elected officials at all levels are incapable of gathering the will to protect our most essential ways of life from thuggery and incendiary accusations of racism, then they have abandoned their official duties to the mob.  Trump understands his obligation to keep order and the rule of law.  Unless Democrats and their henchmen come to the unlikely understanding they also must preserve our laws and traditions, the country will be heading for a bloody disaster, and civil war will be upon us.
————————————————-
https://prophecyupdate.blogspot.com/  –  Fabrizio Ferrari
On the back of the economic crisis brought about by the COVID-19 pandemics, we are witnessing—once more—so-called economists, historians, and pundits attempting to proclaim the failure of capitalism. Their criticisms of the capitalistic organization of human cooperation and coexistence are various, but there are three strains of ideological attack against capitalism which seem to me to occur more often than others.
There is an element about anticapitalism that is often neglected: even though anticapitalism is usually associated with socialism and leftist movements, we can find the very same anticapitalistic mentality in the fascist ideology. As Thomas DiLorenzo pointed out in his latest Mises U lecture on the topic, fascism is just a particular kind of socialism—just like communism itself is. Hence, the fact that fascists and communists share the same contempt for capitalism should not surprise anyone.
The best way to understand the anticapitalistic mentality of fascism—and how close the arguments of contemporary anticapitalists are to those of Benito Mussolini—is to read Mussolini's 1932 essay titled "The Doctrine of Fascism," written together with Giovanni Gentile (the acknowledged philosophical ideologue of fascism).
The attack Gentile and Mussolini carry out against capitalism is (at least) threefold, and its underlying rhetoric is no different from the one of contemporary anticapitalistic and allegedly antifascist movements. First, Gentile and Mussolini advocate a greater role for government in the economy. Second, they condemn both methodological and political individualism, asserting the importance of collectivism and collective identities. Third, they blame "economism" and the role economic constraints play in shaping human behavior, deploring materialism and advocating governments that transcend the praxeological and sociological laws of economics.
Arguing for Ever More Government Intervention
The first step anticapitalists take when it comes to arguing in favor of bigger government is to belittle freedom and classical liberalism. In the paragraph titled1 "Rejection of Economic Liberalism – Admiration of Bismarck," Gentile and Mussolini write that "fascism is definitely and absolutely opposed to the doctrines of [classical] liberalism, both in the political and the economic sphere." Doesn't that have a familiar ring? Is it so different from the calls of many leftists for rethinking neoliberalism and capitalism?
————————————————-
https://prophecyupdate.blogspot.com/  – LifeSiteNews
Last week's explosively successful conference by America's Frontline Doctors' group, that exposed a "massive disinformation campaign" against the life-saving ability of Hydroxychloroquine to cure the Chinese coronavirus, was totally shut off the Internet by the tech giants. The group was in D.C. July 27 for its "White Coat Summit" event, which was organized and sponsored by the Tea Party Patriots and Rep. Ralph Norman (R-S.C.). It kicked off with a full-day agenda and finished up the next day with a second press conference and congressional lobbying.
A Facebook representative gave as a vague excuse that the event was taken down for allegedly "sharing false information about cures and treatments for COVID-19." As usual, Facebook refused to give any specifics. In reality, the tech companies themselves may be guilty of a "crime against humanity" and "criminal" spreading of false information that could have resulted in numerous deaths because infected patients and their physicians were denied crucial life-saving information provided during that event. 
You will understand the severity of what the tech giants did as you read below some excerpts from Conference organizer Dr. Simone Gold's White Paper on Hydroxychloroquine.
Most of the talks given during the day-long full conference can be seen here. I would strongly recommend viewing what these experts had to say that credibly contradicts the lies and misinformation that the public has been fed for months about hydroxychloroquine and other issues related to the Wuhan virus. 
This is incredible material and you will likely be quite angry after watching these when you realize how badly the public has been deliberately misled about the issues covered in the talks so that the pharma giants can make billions on their alternative, far more costly, much less effective meds and vaccines. They would not even be necessary if hydroxychloroquine had not been so badly misrepresented and withheld from doctors and patients since the beginning of the pandemic.
The America's Frontline Doctors (AFD) website has been restored after also being suddenly shut down by the organization's web hosting company to conform with the social media censoring. A crucial part of the website is the References page with two exceptional documents. They present well-documented evidence that a hydroxychloroquine protocol, given at the right time and with the right dosage, will dramatically help most COVID-infected patients to rapidly recover from what too many mistakenly think, thanks to media-generated hysteria, is a death sentence
The website also presents the video of the second, short press conference that was held in front of the Supreme Court on July 28. However, the full, original press conference, held at the end of the first day, and the one that was seen by 17 million as a Facebook live-stream, is much better to watch and can still be seen here, thanks to the OANN network. 
————————————————-
ENJOY THE MONTH OF AUGUST AND USE IT TO PREPARE, BECAUSE SEPTEMBER IS COMING…
https://endtimeheadlines.org/2020/08/enjoy-the-month-of-august-and-use-it-to-prepare-because-september-is-coming/ – Aug 7, 2020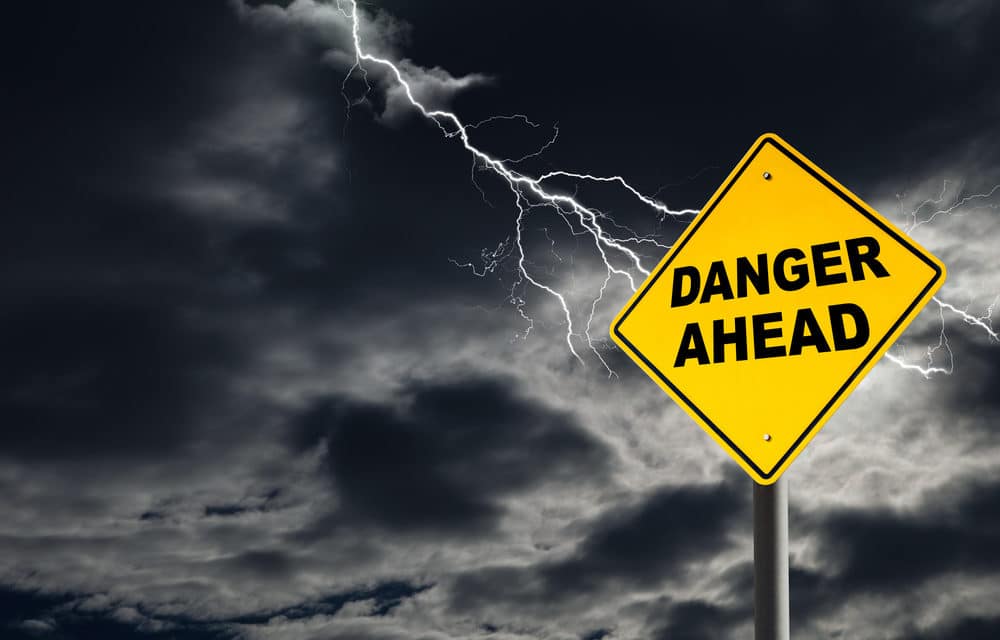 (OPINION) Michael Snyder – 2020 has definitely been a chaotic year so far.  The COVID-19 pandemic has greatly disrupted life all over the planet, we have witnessed a horrific economic downturn, and civil unrest has been raging in major U.S. cities for months.
But the good news is that we appear to have hit a pocket of relative calm here in August.  Yes, global events are still going crazy, and the bizarre explosion that we just witnessed in Beirut is just one example.
But compared to what we experienced during the first half of 2020 and compared to what we will experience during the last portion of this year, I believe that August should be relatively peaceful.  I would encourage everyone to enjoy this month as much as possible and to use it to prepare for what is ahead because September is just around the corner.
Of course, many Americans can't imagine things getting much worse than they are right now.  Gallup regularly asks Americans whether they are "satisfied" with the direction of the country or not, and what they have discovered is that the mood of the country has shifted dramatically since February, and this has especially been true among Republicans…
A poll by Gallup released Wednesday shows that the percentage of Republicans who say they are "satisfied" with the direction the country is heading has fallen by 60 points since February when the pandemic began spreading rapidly across the U.S.
"The plunge in the U.S. mood, both in the past month and since February, is mostly occurring among Republicans. Republicans' satisfaction today (20%) is about half what it was a month ago (39%) and down 60 points since February after the Senate acquitted President Donald Trump in his impeachment trial. The current figure is easily the lowest for Republicans during the Trump administration, with their prior low being 38% in October 2017," Gallup said on its website.

READ MORE

….
————————————————-
You may have noticed that a lot of people get offended by what I write.  It is not something that I am purposely setting out to do, and I actually endeavor to get along with everyone as much as I can.  But it is undeniable that my articles about our ongoing economic collapse directly contradict a lot of the narratives that are constantly being pushed by the mainstream media and many of our political, business and religious leaders.  There are so many people out there that want to believe that the future is going to be exceedingly bright, and even though 2020 has been a horrific economic catastrophe so far, there are a lot of optimists that believe that it is just a temporary blip on the road to tremendous prosperity.

(

READ MORE…

)
————————————————-
2020 has definitely been a chaotic year so far.  The COVID-19 pandemic has greatly disrupted life all over the planet, we have witnessed a horrific economic downturn, and civil unrest has been raging in major U.S. cities for months.  But the good news is that we appear to have hit a pocket of relative calm here in August.  Yes, global events are still going crazy, and the bizarre explosion that we just witnessed in Beirut is just one example.  But compared to what we experienced during the first half of 2020 and compared to what we will experience during the last portion of this year, I believe that August should be relatively peaceful.  I would encourage everyone to enjoy this month as much as possible and to use it to prepare for what is ahead, because September is just around the corner. (

READ MORE…

)
————————————————-
Elections have consequences, and the results that have been coming in from all over the country during this primary season are making it very clear where both major political parties are heading.  For the Democrats, we have seen a number of progressive candidates win extremely impressive victories lately, and that includes knocking off a couple moderate Democrats that had been serving in Congress for a very long time.  On the other side, conservative challengers have been soundly defeated by moderate Republicans over and over again.  As funny as this may sound, both parties appear to be moving in the same direction at this point.  Both parties appear to be moving to the left, and that has fundamental implications for the future of this nation. (

READ MORE…

)
————————————————-
COMPULSORY VACCINATION NEEDED FOR EVERY AMERICAN TO DEFEAT CORONAVIRUS?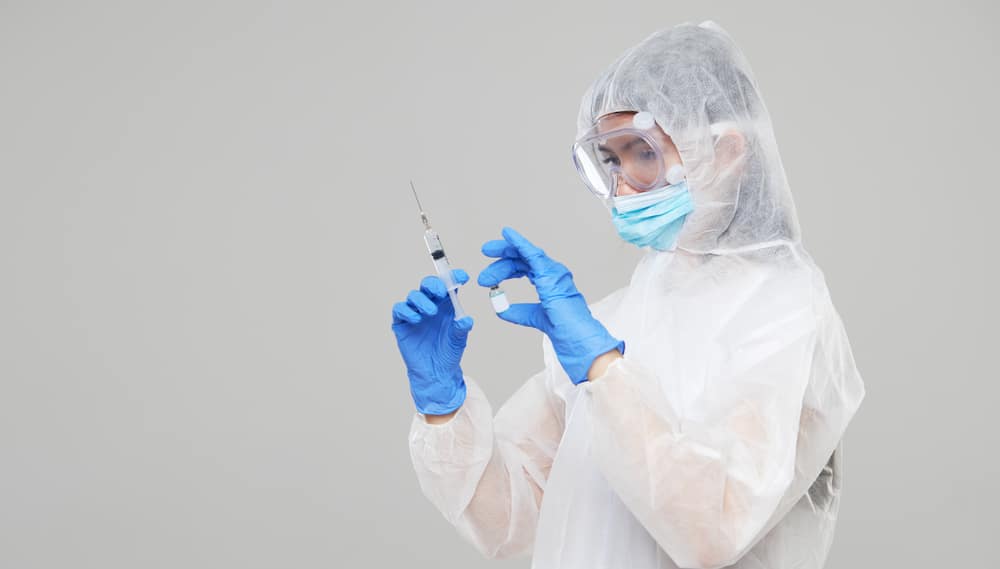 (OPINION) USA Today – To win the war against the novel coronavirus that has now killed over 158,000 people in this country, the only answer is compulsory vaccination — for all of us. And while the measures that will be necessary to defeat the coronavirus will seem draconian, even anti-American to some, we believe that there is no alternative.Simply put, getting vaccinated is going to be our patriotic duty. The reason: When an effective vaccine is available for COVID-19, it will only defeat the pandemic if it is widely used, creating "herd immunity." It is important to note that, during an epidemic, there is no threshold above which the protection conferred by "herd immunity" cannot be improved.
Thus, the more people who are immunised, the lower the risk for all of us, including those who are not vaccinated.  Nor is there an alternative to vaccine-induced herd immunity in a pandemic. Relying on enough people becoming infected and then immune is dangerous,
as exemplified by the Swedish experience where the COVID-19 mortality rate exceeds that of its more cautious neighbours. Broad induction of immunity in the population by immunization will be necessary to end this pandemic. In simple terms, a refusal to be vaccinated threatens the lives of others.

READ MORE

:
RELATED NEWS CLIPS:
ALSO SEE THE CAPTION AT THE BOTTOM OF THIS NEWS REPORT ON ALTERED D.N.A.
————————————————-
https://prophecyupdate.blogspot.com/  – 
Pastor John MacArthur and Grace Community Church in a Los Angeles suburb have been served a letter from the city threatening to impose a $1,000 daily fine if the church does not comply with Gov. Gavin Newsom's order for some churches in the state to be shuttered because of the coronavirus.
"The state has absolutely no power to impose the restrictions it is demanding," Jenna Ellis, one of the attorneys representing the church, said in a report on The Federalist website. "This is not about health and safety, it is about targeting churches."
In mid-July Newsom ordered churches in 30 counties, including Los Angeles County, to stop holding indoor services, but MacAuthor refused to comply, as Breitbart News reported, saying that Jesus Christ, not the state government, is the head of the church:
When any government official issues orders regulating worship (such as bans on singing, caps on attendance, or prohibitions against gatherings and services), he steps outside the legitimate bounds of his God-ordained authority as a civic official and arrogates to himself authority that God expressly grants only to the Lord Jesus Christ as sovereign over His Kingdom, which is the church. His rule is mediated to local churches through those pastors and elders who teach His Word (Matthew 16:18–19; 2 Timothy 3:16–4:2).
Therefore, in response to the recent state order requiring churches in California to limit or suspend all meetings indefinitely, we, the pastors and elders of Grace Community Church, respectfully inform our civic leaders that they have exceeded their legitimate jurisdiction, and faithfulness to Christ prohibits us from observing the restrictions they want to impose on our corporate worship services.
"Now, the city of Los Angeles is punishing the church for its decision to continue gathering. In addition to fines and threats of arrest, Mayor Eric Garcetti has shown himself willing to use other tactics to keep residents from breaking shutdown orders," The Federalist reported. "Back in April, he warned that he'd given the Department of Water and Power permission to shut off utilities for nonessential businesses that were operating in defiance of restrictions."
The Federalist said that in addition to Ellis, who also is a private legal adviser to the Trump 2020 campaign, Charles LiMandri of the Thomas More Society is also providing legal representation for Grace Community Church.
"It is unconstitutional for Governor Newsom and the State of California to discriminate against churches by treating them less favorably than other organizations and activities that are not protected by the First Amendment," LiMandri said.
————————————————
JESUS CHRIST RETURN FOR HIS CHURCH IS "IMMINENT"
Matt. 7:27 And the rain descended, and the floods came, and the winds blew, and beat upon that house; and it fell: and great was the fall of it.
Matt. 24:38 For as in the days that were before the flood they were eating and drinking, marrying and giving in marriage, until the day that Noe entered into the ark,
Matt. 24:39 And knew not until the flood came, and took them all away; so shall also the coming of the Son of man be
——————————————–
DON'T WAIT FOR THE LAST MINUTE
We are currently in the "Birth Pangs" pending the coming "7 year TRIBULATION" period, where all the Nations on Earth will be subject to God's Wrath on an "UNGODLY" World. The Rapture of Jesus Christ Church is "TOTALLY" imminent; And what will follow after that will be massively more devastating that we are seeing right now (Read

Revelation Ch 6 – 22

) God is trying to get everyone's attention to the coming Judgements; He does not want "ANYONE" to perish, but all to come to repentance. He loves us, but will not stand idly by and watch the World, (His Creation) turn to sin and debauchery). We are currently living in a fallen "Satanic" World where "EVIL", is totally accepted, "and God and his Love for his Church": is being exponentially rejected. The time has come when God HAS TO intervene, and he is (The prophetic word listed in his Word the Bible is being fulfilled exponentially).
———————————————
THE NEW WORLD ORDER:
ONE WORLD GOVERNMENT – ONE WORLD ECONOMIC SYSTEM – ONE WORLD RELIGION
Dan. 9:27 And he shall confirm the covenant with many for one week: and in the midst of the week he shall cause the sacrifice and the oblation to cease, and for the overspreading of abominations he shall make it desolate, even until the consummation, and that determined shall be poured upon the desolate
Dan. 7:24 And the ten horns out of this kingdom are ten kings that shall arise: and another shall rise after them; and he shall be diverse from the first, and he shall subdue three kings
Rev. 17:12 And the ten horns which thou sawest are ten kings, which have received no kingdom as yet; but receive power as kings one hour with the beast
————————————————
THE MARK OF THE BEAST:
DON'T TAKE THE MARK OF THE BEAST WHICH IS (CHANGING YOUR D.N.A.) AND GIVING YOUR CONTROL OVER TO THE "BEAST SYSTEM" – THIS IS AN

ABOMINATION

 TO GOD: (YOU ARE HIS CREATION):
Rev. 13:14 And deceiveth them that dwell on the earth by the means of those miracles which he had power to do in the sight of the beast; saying to them that dwell on the earth, that they should make an image to the beast, which had the wound by a sword, and did live.
Rev. 13:15 And he had power to give life unto the image of the beast, that the image of the beast should both speak, and cause that as many as would not worship the image of the beast should be killed.
Rev. 14:9 And the third angel followed them, saying with a loud voice, If any man worship the beast and his image, and receive his mark in his forehead, or in his hand
THE PUNISHMENT FROM GOD FOR THOSE WHO TAKE THE MARK AND WORSHIP THE "BEAST SYSTEM":
Rev. 14:10 The same shall drink of the wine of the wrath of God, which is poured out without mixture into the cup of his indignation; and he shall be tormented with fire and brimstone in the presence of the holy angels, and in the presence of the Lamb:
 (YOU ARE GOD'S CREATION – CHANGING YOUR D.N.A. AND/OR GIVING YOUR ALLEGANCE TO ANOTHER ENTITY I.E. (THE ANTICHRIST) – IS AN ABONOMINATION TO GOD):