The Fuse is Lit…The Battlefield is Ready!
————————————————
Means war (Jan 30,2021) Australian Navy & Jets continue Patrolling to Help Taiwan in South China Sea

Australian Navy & Jets continue Patrolling to Help Taiwan in South China Sea Australian military ships and aircraft will continue to patrol the South China Sea amid warnings from China that a declaration of independence by Taiwan would "mean war". With Taiwan reporting an increase in Chinese military aircraft in its air defence zone, and with Beijing cautioning independence forces against "playing with fire", the Australian government is closely monitoring developments in the region. The US military announced last weekend that a US aircraft carrier group had entered the South China Sea in a bid to promote "freedom of the seas".
————————————————
China warns Taiwan that independence means war-China practiced Simulated Attack On US Aircraft

59.2K subscribers
You will hear the following in this Broadcast: -Biden administration issues early warning to China after 'verbal threat of war' -China sharpens language, warns Taiwan that independence 'means war' -US, Australia plan to carry on with massive Talisman Sabre exercise -Chinese H-6 Bombers Heard On Radio Confirming Orders For Simulated Attack On U.S. Aircraft Carrier Near Taiwan
————————————————
US readopts Israel-PA two-state solution; Iran rejects first-return to JCPoA – TV7 Israel News 29.01

Today's top stories 29.01.21; 1) The United States has abandoned the Trump Administration's so-called "peace to prosperity" approach for the Israeli-Palestinian conflict; instead, adopting the internationally aspired two-state solution. 2) Prime Minister Benjamin Netanyahu emphasized that the Jewish State will do everything in its power to thwart Iran's ambition to attain nuclear weapons. 3) Iranian Foreign Minister Mohammad Javad Zarif emphasized the Islamic Republic's blatant refusal to return to compliance with the 2015 nuclear agreement – unless the United States lifts its sanctions and reenters the deal itself.
————————————————

190K subscribers
The Approaching Darkness – Pastor Tom Hughes and Pastor Mark Henry Jan Markell, Pastor Tom Hughes, and Pastor Mark Henry, discuss the coming persecution of Christians in America as the Left calls for a purge. They also discuss Hughes' chapter in the "Lawless" book about the caving of the evangelical church and its embrace of all things that are unsound. Find the book in our online store at

https://store.olivetreeviews.org/prod

​

…. Jan Markell, Pastor Tom Hughes, and Pastor Mark Henry
—————————————————
LATEST NEWS CLIPS – ARTICLES PRESENTATION (SATURDAY 30th JANUARY 2021)
—————————————————
(THIS IS THE WORLD'S CURRENT TIMELINE)
Matt. 24:6 And ye shall hear of wars and rumors of wars: see that ye be not troubled: for all these things must come to pass, but the end is not yet.
Matt. 24:7 For nation shall rise against nation, and kingdom against kingdom: and there shall be famines, and pestilences, and earthquakes, in divers places.
Matt. 24:8 All these are the beginning of sorrows.
Matt. 24:9 Then shall they deliver you up to be afflicted and shall kill you: and ye shall be hated of all nations for my name's sake.
Luke 12:40 Be ye therefore ready also: for the Son of man cometh at an hour when ye think not
—————————————–
THIS IS THE WORLD'S VERY NEAR FUTURE:
Matt. 24:21 For then shall be great tribulation, such as was not since the beginning of the world to this time, no, nor ever shall be
—————————————————
WE PREACH THE BLESSED HOPE FOR THE FUTURE IN JESUS CHRIST OUR SAVIOUR
1Cor. 12:3 Wherefore I give you to understand, that no man speaking by the Spirit of God calleth Jesus accursed: AND THAT NO MAN CAN SAY THAT JESUS IS THE LORD, BUT BY THE HOLY GHOST.
"Behold, I come like a thief! Blessed is he who stays awake and keeps his clothes with him, so that he may not go naked and be shamefully exposed."
"And you know what is restraining him now so that he may be revealed in his time. For the mystery of lawlessness is already at work. Only he who now restrains it will do so until he is out of the way."
REV. 14:12
Here Jesus was alluding to the fact that the Doctrine of Eternal Security WILL EXPIRE WITH THE RAPTURE OF THE CHURCH
Luke 12:37 Blessed are those servants, whom the lord when he cometh shall find watching: verily I say unto you, that he shall gird himself, and make them to sit down to meat, and will come forth and serve them
SO WON'T YOU ACCEPT JESUS NOW AND BE REMOVED FROM THAT EVENT  (OF TRIBULATION) AND LIVE FOREVER WITH JESUS IN THE FAMILY OF GOD?
2 "(For he saith, I have heard thee in a time accepted, and in the day of salvation have I succoured thee: behold, now is the accepted time; behold, now is the day of salvation.)" (2nd Corinthians 2:6)
—————————————————
DAILY CHRISTIAN BIBLICAL QUESTIONS AND ANSWERS:
—————————————————
ROMANS: THE GOSPEL ACCORDING TO PAUL … PART 7
https://gracethrufaith.com/topical-studies/spiritual-life/the-gospel-according-to-paul-part-7/
A Bible Study by Jack Kelley
We turn now from a study of doctrine to one of prophecy. A prophecy involving both Jews and Gentiles that unlocks a secret hidden from the foundation of the world. From among both, God would create a new race of man, neither Jew nor Gentile, called the Church. As Paul would write to the Ephesians, "His purpose was to create in Himself one new man out of the two" (Ephesians 2:15) and to the Galatians, "

You are all sons of God through Christ Jesus … There is neither Jew nor Gentile"

(Galatians 3:26,28) and to the Corinthians, "Do not cause anyone to stumble, whether Jews, Greeks (Gentiles) or the Church of God." (1 Cor. 10:32). It's the Church who would inherit the Kingdom. Here's how it happens.
(Romans 9
I speak the truth in Christ—I am not lying, my conscience confirms it in the Holy Spirit— I have great sorrow and unceasing anguish in my heart. For I could wish that I myself were cursed and cut off from Christ for the sake of my brothers, those of my own race, the people of Israel. Theirs is the adoption as sons; theirs the divine glory, the covenants, the receiving of the law, the temple worship and the promises. Theirs are the patriarchs, and from them is traced the human ancestry of Christ, who is God over all, forever praised! Amen. (Romans 9:1-5)
With all his heart Paul wished he could somehow make the Jewish people understand and accept the gift that had been offered to them, even if it cost him his own salvation. But after waiting 4000 years for the Redeemer promised to Adam and confirmed in countless prophecies, when He came their leaders didn't recognize Him and rejected Him as an impostor.
It is not as though God's word had failed. For not all who are descended from Israel are Israel. Nor because they are his descendants are they all Abraham's children. On the contrary, "It is through Isaac that your offspring will be reckoned." In other words, it is not the natural children who are God's children, but it is the children of the promise who are regarded as Abraham's offspring. For this was how the promise was stated: "At the appointed time I will return, and Sarah will have a son." (Romans 9:6-9)
God had always known that this would happen. By making Sarah and Abraham wait until they were 90 and 100 years old to have the child that was promised to them, God had been giving us a clue as to what was coming. Those who populate the Kingdom won't do so because of a natural birth, but a supernatural one. And as it was with Sarah, at the appointed time God would again return and the Kingdom would be filled with His Children, supernaturally born. Yet to all who received him, to those who believed in his name, he gave the right to become children of God" — children born not of natural descent, nor of human decision or a husband's will, but born of God. (John 1:12) Some were once Jewish and some were once Gentile, but having been born again they're not either anymore. They're now the Church.
Not only that, but Rebekah's children had one and the same father, our father Isaac. Yet, before the twins were born or had done anything good or bad—in order that God's purpose in election might stand: not by works but by him who calls—she was told, "The older will serve the younger." Just as it is written: "Jacob I loved, but Esau I hated." (Romans 9:10-13)
THIS ARTICLE IS CONTINUED AT THE BOTTOM OF THIS "NEWS REPORT" (JUST ABOVE "SALVATION")
————————————————
NEWS CLIPS/ARTICLES OBTAINED FROM MANY SOURCES – INCLUDING
Tracking bible prophecy.org
Rapture Ready News
Prophecyupdate.Com
Main News Channels
End Times Headlines
Prophecyupdateblogspot.com
Stevequayle.com
Gracethrufaith.com
Nowtheendbegins.com
Other Christian Sites
(CLICK ON) LATEST DAILY NEWS CLIPS:
ISRAEL NEWS:
THE MIDDLE EAST PEACE PLAN IS "ANTI GOD" – (GOD WILL NOT ALLOW JERUSALEM TO BE DIVIDED).
ZECHARIAH 12:2-3
Zech. 12:2 Behold, I will make Jerusalem a cup of trembling unto all the people round about, when they shall be in the siege both against Judah and against Jerusalem.
Zech. 12:3 And in that day will I make Jerusalem a burdensome stone for all people: all that burden themselves with it shall be cut in pieces, though all the people of the earth be gathered together against it
WORLD TERRORISM – DECEPTION – CHAOS – WARS
GENERAL WORLD NEWS:
GENERAL WORLD CORONAVIRUS NEWS:
——————————————
WORLD FINANCE:
sat on him had a pair of balances in his hand.
Rev. 6:6 And I heard a voice in the midst of the four beasts say, A measure of wheat for a penny, and three measures of barley for a penny; and see thou hurt not the oil and the wine
MASSIVE EARTH CHANGES/EARTHQUAKES/VOLCANOES ETC:
2Chr. 7:13 If I shut up heaven that there be no rain, or if I command the locusts to devour the land, or if I send pestilence among my people;
2Chr. 7:14 If my people, which are called by my name, shall humble themselves, and pray, and seek my face, and turn from their wicked ways; then will I hear from heaven, and will forgive their sin, and will heal their land
CHRISTIAN AND RELIGIOUS WORLD NEWS:
Matt. 24:9 Then shall they deliver you up to be afflicted, and shall kill you: and ye shall be hated of all nations for my name's sake.
Matt. 24:10 And then shall many be offended, and shall betray one another, and shall hate one another
EXTRA WORLD – ALTERNATIVE NEWS:
Please keep in mind that this collection of News Articles is mainly concerning America, but also take note that what happens in America will also "Dramatically" affect Australia and the rest of the World "Massively".
—————————————————-
WORLD – PROPHETIC NEWS ARTICLES PRESENTATION  (LATEST NEWS CLIPS – ARTICLES PRESENTATION (SATURDAY 30th JANUARY 2021)
MIDDLE EAST AND WORLD WAR LOOMING THE BUILD UP TO PSALM 83  – ISAIAH 17 AND GOG OF MAGOG WARS EZEKIEL 37-38:
THE WHOLE WORLD IS UNSTABLE FINANCIALLY, POLITICALLY, PHYSICALLY, MORALLY, GODLY: – AND BECOMING MORE SO DAILY. (WE ARE IN THE BEGINNING OF SORROWS (MATT 24:8)
THE BIBLE STATES THAT IT WILL ONLY GET WORSE BEFORE THE START OF THE TRIBULATION OF MANKIND – (REVELATION 6)
But before that we have to go through the Birth Pangs, leading up to the Tribulation of Mankind; and I feel that the beginning of Matthew 24 explains that time very well. We are currently in the Birth Pangs (Even though Matthew 24: is directed at the Jewish Nation, it still reflects Biblical Prophecy for the whole World at this time):
Matt. 24:6 And ye shall hear of WARS AND RUMOURS OF WARS: see that ye be not troubled: for all these things must come to pass, but the end is not yet.
Matt. 24:7 FOR NATION SHALL RISE AGAINST NATION, AND KINGDOM AGAINST KINGDOM: and there shall be famines, and pestilences, and earthquakes, in divers places.
—————————————————-
GENERAL PROPHETIC NEWS SECTION:
—————————————————–
ANTI-ABORTION FAITH LEADERS SUPPORT USE OF COVID-19 VACCINES
In a growing consensus, religious leaders at the forefront of the anti-abortion movement in the United States are telling their followers that the leading vaccines available to combat COVID-19 are acceptable to take, given their remote and indirect connection to lines of cells derived from aborted fetuses. One outspoken foe of abortion based in Dallas, Southern Baptist megachurch pastor Robert Jeffress, has called the vaccines a "present from God." "To ask God for help but then refuse the vaccine makes no more sense than calling 911 when your house is on fire, but refusing to allow the firemen in," Jeffress said via email. "There is no legitimate faith-based reason for refusing to take the vaccine." The Rev. Al Mohler, president of the Southern Baptist Theological Seminary, also has celebrated their development… 
WEBPAGE ADMINISTRATOR:
2Th. 2:3  Let no man deceive you by any means: for that day shall not come, except there come a falling away first, and that man of sin be revealed, the son of perdition;
2Th. 2:4 Who opposeth and exalteth himself above all that is called God, or that is worshipped; so that he as God sitteth in the temple of God, shewing himself that he is God
These "So Called" Pastors and Holy Men of God are not "Of God" i.e. Christians; they are part of the One World Church (New World Order) System. It Disgusts me when I hear of These "So Called" Holy men of God Abusing Gods Word; and totally lacking Godliness; God made a very clear statement about these men that lead their flock away from him:
Matt. 18:6 But whoso shall offend one of these little ones which believe in me, it were better for him that a millstone were hanged about his neck, and that he were drowned in the depth of the sea.
—————————————
Rev. 3:14  And unto the angel of the church of the Laodiceans write; These things saith the Amen, the faithful and true witness, the beginning of the creation of God;
Rev. 3:15 I know thy works, that thou art neither cold nor hot: I would thou wert cold or hot.
Rev. 3:16 So then because thou art lukewarm, and neither cold nor hot, I will spue thee out of my mouth.
Rev. 3:17 Because thou sayest, I am rich, and increased with goods, and have need of nothing; and knowest not that thou art wretched, and miserable, and poor, and blind, and naked:
—————————————–
THE FUTURE CONONAVIRUS INJECTION AT THIS POINT IN TIME ALSO APPEARS TO BE "MASSIVELY" AGAINST GOD AS IT WILL IS ALSO TAINTED WITH A CHANGE IN YOUR (R.N.A. WHICH CHANGES YOUR D.N.A.) AND WILL ALTER YOUR BODY IN MANY WAYS, (INCLUDING DEATH).
—————————————–
ORIGINAL NEWS CLIP
OTHER RELATED NEWS CLIPS ON COVID:
——————————————
NEW YORK CORONAVIRUS NURSING HOME REPORT REVEALS 'MASSIVE CORRUPTION,' 'COVERUP SCANDAL
————————————————-
https://prophecyupdate.blogspot.com/ – Charles Hugh Smith
That's how Neofeudal systems collapse: the tax donkeys and debt-serfs finally rebel and start demanding the $50 trillion river of capital take a new course.
The Great American Middle Class has stood meekly by while the New Nobility stripmined $50 trillion from the middle and working classes. As this RAND report documents, $50 trillion has been siphoned from labor and the lower 90% of the workforce to the New Nobility and their technocrat lackeys who own the vast majority of the capital: Trends in Income From 1975 to 2018.
Why has the Great American Middle Class meekly accepted their new role as debt-serfs and powerless peasants in a Neofeudal Economy ruled by the New Nobility of Big Tech / monopolies / cartels / financiers? The basic answer is the New Nobility's PR has been so persuasive and ubiquitous: soaring inequality and Neofeudalism has nothing to do with us, it's just the natural result of technology and globalization–forces nobody can resist. Sorry about your debt-serfdom, but hey, your student loan payment is overdue, so it's the rack for you.
America has no plan to reverse this destructive tide of Neofeudal Pillage. Our leadership's "plan" is benign neglect: just send a monthly stipend of bread and circuses (the technocrat term is Universal Basic Income UBI) to all the disempowered, decapitalized households, urban and rural, so they can stay out of trouble and not bother the New Nobility's pillaging of America and the planet.
There's a lot of bright and shiny PR about rebuilding infrastructure and the Green New Deal, but our first question must always be: cui bono, to whose benefit? How much of the spending will actually be devoted to changing the rising imbalances between the haves and the have-nots, the ever-richer who profit from rising debt and the ever more decapitalized debt-serfs who are further impoverished by rising debt?
As I explain in my book A Hacker's Teleology: Sharing the Wealth of Our Shrinking Planet, people don't want to just get by on UBI, they want an opportunity to acquire capital in all its forms, an opportunity to contribute to their communities, to make a difference, to earn respect and pride.
That our "leadership" reckons bread and circuses is what the stripmined bottom 90% want is beyond pathetic. The middle class has meekly accepted the self-serving claim of the New Nobility that the $50 trillion transfer of wealth was inevitable and beyond human intervention. But once the stock market and housing casinos collapse, the last bridge to getting ahead–high-risk gambling– will fall into the abyss, and the middle class will have to face their servitude and powerlessness.
That's how Neofeudal systems collapse: the tax donkeys and debt-serfs finally revolt and start demanding the $50 trillion river of capital take a new course
————————————————-
https://prophecyupdate.blogspot.com/ –
Tony Munroe and Yew Lun Tian
China toughened its language towards Taiwan on Thursday, warning after recent stepped up military activities near the island that "independence means war" and that its armed forces were acting in response to provocation and foreign interference.
Taiwan, claimed by China as its own territory, reported multiple Chinese fighter jets and bombers entering its southwestern air defence identification zone last weekend, prompting Washington to urge Beijing to stop pressuring Taiwan.
China believes that Taiwan's democratically-elected government is moving the island towards a declaration of formal independence, though Taiwan President Tsai Ing-wen has repeatedly said it is already an independent country called the Republic of China, its formal name.
Asked at a monthly news briefing about the air force's recent activities, Chinese Defence Ministry spokesman Wu Qian said Taiwan is an inseparable part of China.
"The military activities carried out by the Chinese People's Liberation Army in the Taiwan Strait are necessary actions to address the current security situation in the Taiwan Strait and to safeguard national sovereignty and security," he said.
"They are a solemn response to external interference and provocations by 'Taiwan independence' forces," he added.
Wu said a "handful" of people in Taiwan were seeking the island's independence.
"We warn those 'Taiwan independence' elements: those who play with fire will burn themselves, and 'Taiwan independence' means war," he added.
While China has never renounced the use of force to bring Taiwan under its control, it is unusual for Beijing to make such overt, verbal threats of conflict.
Taiwan's Mainland Affairs Council said China should think carefully and not underestimate the island's determination to defend its sovereignty and uphold freedom and democracy.
————————————————-
WEBPAGE ADMINISTRATOR:
I Want to make a very important point here concerning "PROPHECY"; The Scripture below in Matthew 24: 6-24:9 and

Luke 12:40

: points out that we are entering a time of World Chaos; and that "Chaos" will lead into the (7 Year Tribulation) of Revelation CH 6-22. We are currently in the timeline of the Birth Pangs: i.e. Matt 24:6: but

Matthew 24:

7 is about to begin. Please note: here in this verse that it says "Nation against Nation"; which is one country against another i.e. "America against China or Russia". But also Note: that in Matthew 24:7 says that; "Kingdom will rise up against Kingdom"; this means that "One group of people in a county will rise up against another group of people; i.e. CIVIL WAR; As you can see by the recent News Articles that this is happening "Right Now". Once again God is true to his word. By giving us an accurate description of his timing of things in these "VERY" end times.
Matthew 24: 9 tells us that "Persecution" of Christians will commence at this time. Christians Worldwide are already being blamed for all the problems in the World; and massive persecution of Christians will increase rapidly.
Luke 12:40 then states that this is the timing for God to take "His Church" home to Heaven;
I urge everyone to hang on to your faith; because the timing for the Rapture, and the beginning of the "Tribulation" is at hand. Pray that you are ready when God calls to take you home.
Much Christian Love: Bob Robo "Webpage Administrator"
Matt. 24:6 And ye shall hear of wars and rumours of wars: see that ye be not troubled: for all these things must come to pass, but the end is not yet.
Matt. 24:7 For nation shall rise against nation, and kingdom against kingdom: and there shall be famines, and pestilences, and earthquakes, in divers places.
Matt. 24:8 All these are the beginning of sorrows.
Matt. 24:9 Then shall they deliver you up to be afflicted and shall kill you: and ye shall be hated of all nations for my name's sake.
Luke 12:40 Be ye therefore ready also: for the Son of man cometh at an hour when ye think not
THE FOLLOWING ARTICLES CLARIFY THAT "CIVIL WAR" IS STARTING (OR BEING PLANNED) IN COUNTRIES RIGHT ACROSS THE WORLD
————————————————-
World leaders pledge a 'great reset' after the pandemic
thecommonsenseshow.com/agenda-21-conspiracy-tragedy/joe-biden-pledges-allegiance-new-world-order-1992-article29, 2021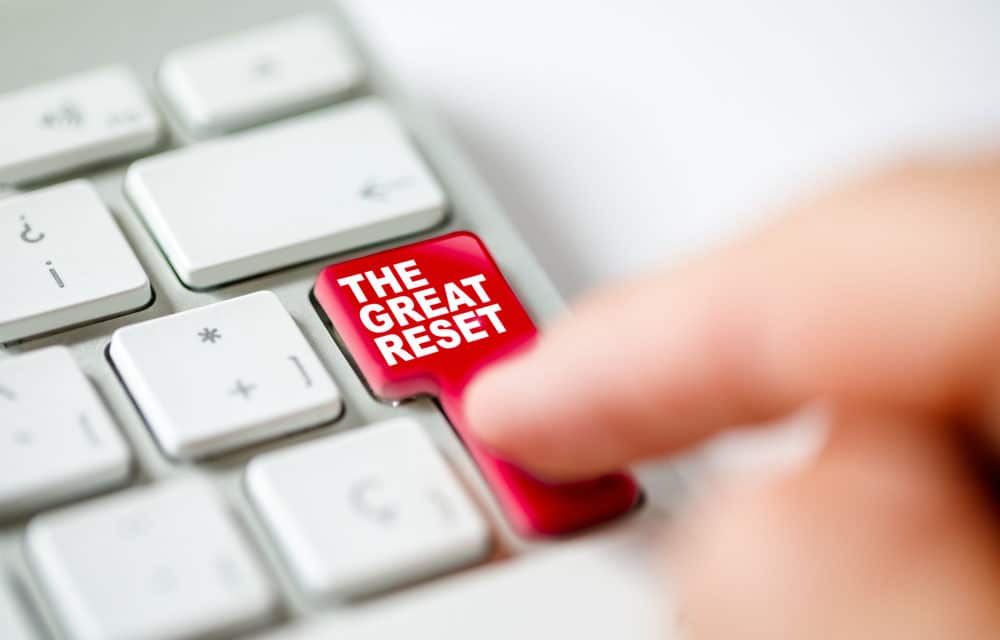 But, through its digital platform, the forum's organizers nevertheless set out an agenda that's arguably more ambitious than before. Klaus Schwab, WEF's founder and executive chairman,
invoked the need to help provoke a "great reset" around the world in the wake of the pandemic. "The covid-19 crisis has shown us that our old systems are not fit anymore for the 21st century," he said in a podcast ahead of events this week.
What does that reset look like? Schwab and his colleagues are pushing the concept of "stakeholder" capitalism — an approach to business and economic policymaking that looks beyond the interests of shareholders and toward the well-being of society (and fleshed out now in a new book by Schwab and his colleague Peter Vanham).
For many years, WEF has embraced this sort of socially conscious language, urging corporate leaders to be more politically minded and governments to better collaborate with the private sector on a swath of development projects and social programs. WEF points to a growing catalogue of positive initiatives taken by governments and commitments made by major corporations thanks to the convening power of Davos
. 
READ MORE
————————————————-
https://prophecyupdate.blogspot.com/ – Kipp Jones 
The mayor of one of the largest cities in the Netherlands is predicting that a showdown between citizens forced into lockdowns and those behind the institution of those lockdowns could spark a "civil war."
Many Dutch citizens are apparently not taking too well to being forced into halting their lives almost a year into the coronavirus pandemic. Protests against lockdowns, curfews and other mandates have descended into full-scale riots between citizens and police officers in recent days, according to numerous reports.
The Sun reported cars are being burned, stores looted and police officers attacked across the country. Fires are raging now nightly as the populace is rising up against the government, and neither side has backed down.
John Jorritsma, the mayor of Eindhoven, which is the country's fifth-largest city, predicted a potentially dark outcome on Tuesday.
After using not-so-cooled language, such as branding the anti-lockdown activists as "the scum of the earth," Jorritsma told reporters at a media briefing that the country could face a civil war.
"I am afraid that if we continue down this path, we're on our way to civil war," Jorritsma said. The mayor added during the briefing, "My city is crying, and so am I."
The situation is tense, with chaos enveloping cities across the Netherlands nightly this week, just after sunset. Hundreds have been arrested, although no deaths have been reported thus far.
The New York Post reported 10 police officers have been injured as the riots have taken over 20 cities this week. The country has instituted a curfew for the first time since World War II, which actually preceded the violence.
That curfew allows only essential workers to leave their homes between the hours of 9 p.m. and 4:30 a.m. The curfew came as citizens were already burdened by the closures of businesses that were deemed nonessential.
The revolt against Dutch COVID restrictions appears to be the largest, most coordinated and most anger-fueled organized resistance to lockdowns seen in the Western world thus far. Of course, it's difficult to condone those who are burning cars and injuring cops, but at a certain point, people will reach their BREAKING POINT. The Dutch have reached theirs. It's apparently 1776 in Eindhoven.
————————————————-
https://prophecyupdate.blogspot.com/ – Laura Widener
The Department of Homeland Security issued a nationwide terrorism alert on Wednesday warning the public of "domestic violent extremists" who could incite or conduct violent acts.
In an official terrorism advisory directed by Acting DHS Secretary David Pekoske that lasts until April 30, DHS warns of increased threats in the U.S. of "some ideologically-motivated violent extremists with objections to the exercise of governmental authority and the presidential transition, as well as other perceived grievances fueled by false narratives, could continue to mobilize to incite or commit violence."
The advisory came after Pekoske's consultation with intelligence and law enforcement, though no signs of credible attack plots were found.
DHS described Domestic Violent Extremists (DVEs) as motivated by various issues including "anger over COVID-19 restrictions, the 2020 election results, and police use of force," and Homegrown Violent Extremists (HVEs) inspired by foreign terrorist groups.
Both DVEs and HVEs were described among "the primary terrorist threat in the United States" in an October 2020 DHS threat assessment report. The report claimed that white supremacist extremists (WSEs) within DVEs would "remain the most persistent and lethal threat in the Homeland."
White House Press Secretary Jen Psaki said, "The rise of domestic violent extremism is a serious and growing national security threat. The Biden administration will approach this threat with the necessary resources and resolve."
————————————————-
https://prophecyupdate.blogspot.com/ –  Lance D Johnson 
The authoritarian, criminal elites now control the Democrat Party and the upper echelon of the Republican establishment. With President Trump out of the way — censored and framed for "inciting insurrection" — the authoritarian Left now desire complete ideological control and surveillance over every American. In order to achieve complete subservience over the minds of Americans, the authoritarian criminal elite in the CIA, the FBI, the ATF and the NSA are now threatening the beliefs of 80 million Trump voters and classifying their motivations for freedom and justice as "domestic terror." The Left have even considered rounding up the children of Trump supporters and putting them in re-education camps.
Former CIA Director John Brennan is using the Capitol riot as an excuse to launch a new war-on-terror against American citizens. Former Hawaii Representative, Tulsi Gabbard is sounding the alarm over the Democrat's new plan to launch a domestic "War on Terror" against American citizens, complete with surveillance of American "insurgents" which includes targeting religious extremists, fascists, bigots, the alt-right, racists, anti-government groups, health freedom advocates, white nationalists, truther groups, anti-LGBT conservatives, pro-life extremists, Constitutionalists, nativists and Libertarians.
Tulsi Gabbard made a very important point: "The mob that stormed the Capitol on January 6 to try to stop Congress from carrying out its constitutional responsibilities were behaving like domestic enemies of our country. But let's be clear, the John Brennans, Adam Schiffs, and oligarchs in Big Tech who are trying to undermine our constitutionally-protected rights and turn our country into a police state with KGB-style surveillance, are also domestic enemies, and much more powerful, and therefore dangerous, than the mob that stormed the Capitol."
————————————————-
NY CORONAVIRUS NURSING HOME REPORT REVEALS 'MASSIVE CORRUPTION,' 'COVERUP SCANDAL'
https://endtimeheadlines.org/2021/01/ny-coronavirus-nursing-home-report-reveals-massive-corruption-coverup-scandal/ – Jan 29, 2021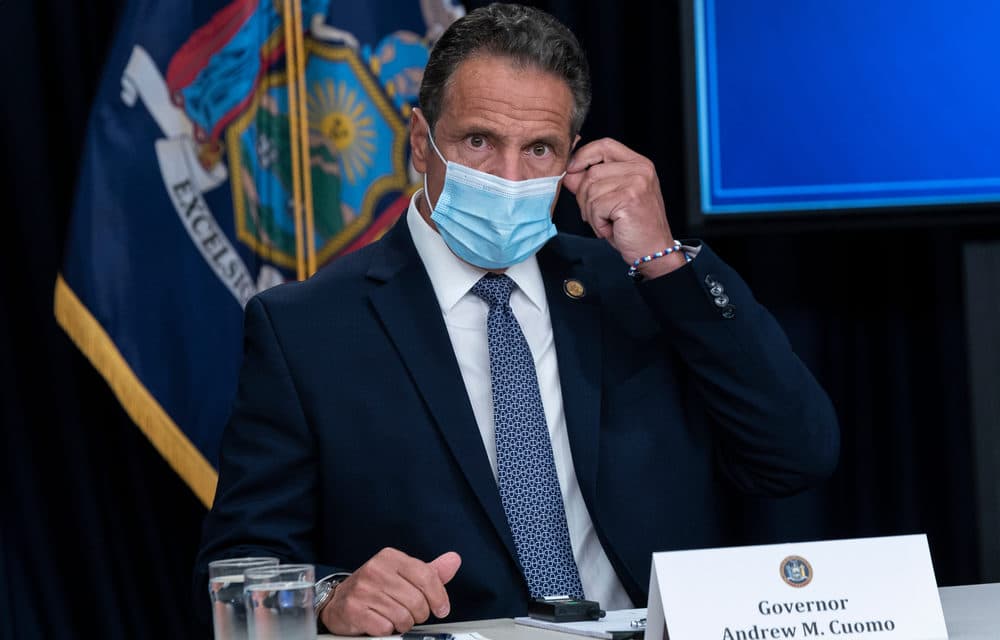 (Fox News) – Rep. Elise Stefanik is demanding that New York Attorney General Letitia James and the U.S. Justice Department subpoena Gov. Andrew Cuomo's administration for documentation and communications regarding his handling of the coronavirus pandemic.
Stefanik's remarks come after a report by James was released on Thursday that revealed the state's COVID-19 death count in nursing home facilities was underreported by as much as 50%. The massive undercount in the report that detailed the findings of an investigation into allegations of patient neglect and other "concerning conduct" by nursing home facilities during the COVID-19 pandemic
The congresswoman said the revelations detailed in the report are indicative of a "massive corruption and coverup scandal at the highest level of New York State Government, implicating the Governor, Secretary of the Governor, the New York State Health Commissioner, and the Governor's staff."
She is scheduled to address the issue in a live appearance on "Hannity" on Thursday at 9 pm ET. The laden accusations against New York brass are the culmination of months of backlash and probing after Cuomo's directive in March requiring nursing homes in the Empire State to accept patients who had or were suspected of having COVID-19. The decision created an onslaught of COVID-19 cases that infected thousands of elderly patients and resulted in hundreds of deaths among the state's most vulnerable population.

READ MORE
————————————————-
"

IF YOU ARE NOT WEARING AT LEAST FIVE MASKS, YOU ARE A KILLING MACHINE"
http://endoftheamericandream.com/if-you-are-not-wearing-at-least-five-masks-you-are-a-killing-machine/ – January 27, 2021 by Michael Snyder
Why only wear one mask when you could be wearing four or five?  For months, Americans have passionately debated the merits of wearing a mask in public to help prevent the spread of COVID-19.  Well, now the focus of the debate has shifted, because some health authorities are telling us that people should be seriously considering wearing more than one mask in public.  It turns out that wearing just one mask only provides a limited amount of protection, and we are being told that if you want maximum protection you should be donning multiple masks.
I know that this may sound crazy to many of you, but just this week the irrepressible Dr. Anthony Fauci told TODAY that "it just makes common sense" that two masks are better than one…
As Fauci explained, masks are physical coverings that prevent respiratory droplets from spreading to other people and provide a degree of protection to the wearer.
"So if you have a physical covering with one layer, you put another layer on, it just makes common sense that it likely would be more effective," Fauci told TODAY.
Of course some people have already been wearing two masks for quite some time.  In fact, there are some that would like to convince us that it is quite fashionable.
————————————————-
JOE BIDEN PLEDGES ALLEGIANCE TO THE NEW WORLD ORDER IN 1992 ARTICLE
https://thecommonsenseshow.com/agenda-21-conspiracy-tragedy/joe-biden-pledges-allegiance-new-world-order-1992-article – Submitted by Dave Hodges on Friday, January 29, 2021 – 16:15.
by Jamie White  
The Wall Street Journal op-ed, titled "How I Learned to Love the New World Order", Biden, then a Delaware senator, explained his plans to cede America's sovereignty to the United Nations and establish a one world government by "breathing life into the U.N. Charter."
"Most Americans, myself included, reject 1930s-style isolationism. They expect to see the strong hand of American leadership in world affairs, and they know that economic retreat would yield nothing other than a lower standard of living," Biden wrote.
"They understand further that many security threats — the spread of high-tech weapons, environmental degradation, overpopulation, narcotics trafficking, migration — require global solutions."
Watch this video compilation of Joe Biden's speeches discussing the 
and analyze his 1992 opinion editorial in the Wall Street Journal entitled, "How I Learned to Love the New World Order."
Biden explained that the New World Order is not as prosaic as empires past, preferring to assert its dominance through economic leverage rather than brute force.
"What about America as globocop? First, our 21st-century strategy has to be a shade more clever than Mao's axiom that power comes from the barrel of a gun," Biden wrote. "Power also emanates from a solid bank balance, the ability to dominate and penetrate markets, and the economic leverage to wield diplomatic clout."
Biden's plan for America has been out in the open for decades: launch endless wars, surrender U.S. sovereignty to the U.N., and economically crush any nation that resists the globalist takeover.
The Biden administration openly confirms former CIA John Brennan's claim that "Christians" and "Libertarians" are being targeted by government agencies.
————————————————-
https://prophecyupdate.blogspot.com/ – Hal Lindsey
For years, we began this ministry's television program with the words, "Yesterday's prophecies; today's headlines." We recently refocused the program to more of a teaching format rather than an emphasis on current events. It seemed appropriate to change the wording of the intro. It now says, "Yesterday's prophecies for today's world."
The two openings have this in common. They emphasize the accuracy and timelessness of God's word. Thousands of years ago, Bible prophets described our time. They gave details that are nothing short of miraculous. They described our technology and the results of that technology. They described wars that were not possible then, but today hang ominously over our world.
Their prophecies leave no doubt in my mind that we are living in the "latter times." The end of this age is near. That's wonderful news. It means Jesus is coming soon. But living in these times presents a host of challenges. Jesus said these would be times of deception (Matthew 24: 4, 5, 11, 24), persecution (Matthew 24:9), and lawlessness (Matthew 24:12 among other dangers.
2 Timothy 3 specifically describes the last days as "perilous." It talks about the results of men turning away from God. Among other dangers, it says the men of our time will be "without self-control, brutal, haters of good, treacherous, reckless" (2 Timothy 3:3-4). Those descriptions are a recipe for heartbreak and pain.
We live in perilous times. But these are also times of wonder. Everywhere we turn, we see examples of God's sovereignty rolled out before our eyes like a scroll. Because He told us all these things in advance, we don't have to live in fear. We don't have to focus on the perils, but on the promises. 
One night, the disciples were in trouble. They were in a small boat and a storm had risen. The waves threatened to engulf them. Then they saw Jesus walking toward them on the water, and that sight terrified them even more. The New Living Bible says, "In their fear, they cried out, 'It's a ghost!' But Jesus spoke to them at once. 'Don't be afraid,' he said. 'Take courage. I am here!'" (Matthew 14:26-27)
That's where a lot of Christians are right now. A storm is rising. The world system they long trusted seems to be falling apart all around them. And many have forgotten the Lord's promise in Matthew 28:20 — "Lo, I am with you always, even to the end of the age."
"Even to the end of the age" includes today. He's with us in all of it, and He will stay with us. He's saying to all those who are in Him, "Don't be afraid…. Take courage. I am here!"
Hal Lindsey
In June, Business Insider magazine called planet earth, "A world on fire." Over the course of this year, people have taken to the streets in Australia, Belgium, Brazil, Canada, Chili, Denmark, England, France, Germany, Hong King, Hungary, Israel, Italy, Iran, Japan, the Philippines, Poland, Portugal, Kenya, Nigeria, Scotland, Senegal, South Korea, Spain, Sweden, Switzerland, Turkey, and more.
I'm not talking about the justness of their causes. That varies. What I want you to see is the incredible level of unrest and agitation reaching across the world. People are outraged and afraid. They feel that evildoers control many of the world's governments. And in too many cases, they are right. These are the days the prophets predicted. We should not be surprised at the deception going on in the world.
The word "fret" is a translation of the Hebrew, "charah." It means to glow or blaze up in anger or jealousy. The scripture here is clear. This kind of fretting leads to evildoing. And we see this kind of evildoing all over the world at this moment in history.
The first verse in Psalm 37 gives us this clear instruction. "Do not fret because of evildoers."
Are there evildoers working for the candidate you oppose? Does the communist party in China seem filled with evildoers? Have evildoers taken political control over much of the world? God says not to fret about evildoers because that kind of fretting leads to your own evildoing, and then to your own undoing.
Even when their actions are outrageous, do not be outraged. Keep your poise. Stay calm. Be cool. Trust God. A lying media or a corrupt Washington establishment might be frustrating, even agonizing. But God says not to fret over them.
Psalm 37 goes on to say, "Trust in the Lord and do good… Delight yourself in the Lord… Trust also in Him… Rest in the Lord and wait patiently for Him… Cease from anger and forsake wrath; Do not fret."
In God, we are the ones with real power, so let us act in confident joy rather than worry or fear. This is a good time to read all of Psalm 37… and then read it again. Do not fret because of evildoers. Commit your way to God. Trust, delight, and rest in Him. Let Him be your "strength in time of trouble."
————————————————-
ROMANS: THE GOSPEL ACCORDING TO PAUL … PART 7 (CONTINUED FROM FRONT PAGE)
https://gracethrufaith.com/topical-studies/spiritual-life/the-gospel-according-to-paul-part-7/
No one will come into this Kingdom because of a birthright, nor can anyone earn his or her way in. But God, with the same foreknowledge He demonstrated in telling Rebekah about the lives of her twin boys, has predestined those who choose Him to become the children of God. Remember from our study of Romans 8:28-30 that predestination follows fore knowledge. Long before the event, God knows what we'll do and then appoints it to happen.
Esau despised his birthright (Genesis 25:34) and sold it for a single meal. Afterward, when he wanted to inherit this blessing, he was rejected. All of his tears of regret were shed to no avail. (Hebrews 12:16-17) It was as if God had said, "Fine. You despise and reject that which you were born to inherit. Since that's what you want, I'll make certain that it happens." Jacob received the blessing and Esau's descendants wound up serving the children of Israel, just as God had foretold.
Jesus said the same to the leaders of Israel in the parable of the Tenants. "Therefore I tell you that the kingdom of God will be taken away from you and given to a people who will produce its fruit." (Matt 21:43) He was speaking to Israel about the Church.
Like Esau, the leaders of Israel chose to reject the promise they were born to inherit. And again the Lord said, "Fine. Since that's what you want, I'll make certain that it happens. The tax collectors and prostitutes will come into the Kingdom before you." (Matt. 21:31) Tax collectors and prostitutes had no more standing under the Law than Gentiles. But when John the Baptist showed them the way to righteousness they believed him. (Notice that Jesus didn't say instead of you, but before you. Unlike Esau, Israel will eventually be blessed, as we'll see.)
What then shall we say? Is God unjust? Not at all! For he says to Moses, "I will have mercy on whom I have mercy, and I will have compassion on whom I have compassion." It does not, therefore, depend on man's desire or effort, but on God's mercy. For the Scripture says to Pharaoh: "I raised you up for this very purpose, that I might display my power in you and that my name might be proclaimed in all the earth." Therefore God has mercy on whom he wants to have mercy, and he hardens whom he wants to harden.
One of you will say to me: "Then why does God still blame us? For who resists his will?" But who are you, O man, to talk back to God? "Shall what is formed say to him who formed it, 'Why did you make me like this?' " Does not the potter have the right to make out of the same lump of clay some pottery for noble purposes and some for common use? (Romans 9:14-21)
If we were reading these verses in a vacuum, it would be easy to adopt the view that God determines who will be saved, not man. But fortunately we have the perspective of the entire chapter and beyond that the rest of Scripture. For example, how could John 3:16 or Romans 10:13 be true if man has no choice in the matter of his own salvation? And if God desires that none should be lost but that all would come to repentance (2 Peter 3:9), why didn't He make it so? And why, if He determines who will be saved and who will not, did He tell His followers to make disciples of all nations? (Matt. 28:19) The Greek word translated nations is used 164 times in the New Testament. It's translated "gentiles" 94 times, and nations, or people, the other times. Since it's preceded by the word all, which means each and every one, it literally means the entire human family.
From the context of this chapter it's clear that Paul is making God's case for offering salvation to the Gentiles, even though the Jews were His Chosen and He had focused exclusively on them for the previous 2000 years. God created the Gentiles just as He had the Jews, and He has the right to offer salvation to one group just as He had to the other.
What if God, choosing to show his wrath and make his power known, bore with great patience the objects of his wrath—prepared for destruction? What if he did this to make the riches of his glory known to the objects of his mercy, whom he prepared in advance for glory— even us, whom he also called, not only from the Jews but also from the Gentiles? As he says in Hosea:
"I will call them 'my people' who are not my people; and I will call her 'my loved one' who is not my loved one," [Hosea 2:23] and,
"It will happen that in the very place where it was said to them, 'You are not my people,' they will be called 'sons of the living God.' " [Hosea 1:10] (Romans 9:22-26)
Notice that Paul says, "Not only from the Jews but also from the Gentiles." The idea that in God's view it's not a question of saving either Jews or Gentiles, but that through the creation of a new race called the Church He's calling both, is made clear again.
ISAIAH CRIES OUT CONCERNING ISRAEL:
"Though the number of the Israelites be like the sand by the sea, only the remnant will be saved. For the Lord will carry out his sentence on earth with speed and finality." [Isaiah 10:22,23

]


It is just as Isaiah said previously:
"Unless the Lord Almighty had left us descendants, we would have become like Sodom, we would have been like Gomorrah." [Isaiah 1:9] (Romans 9:27-29)
These two quotes cap off the thought that salvation is not a matter of birthright. Jews who reject God's call will be treated no differently than unrepentant Gentiles.
ISRAEL'S UNBELIEF
What then shall we say? That the Gentiles, who did not pursue righteousness, have obtained it, a righteousness that is by faith; but Israel, who pursued a law of righteousness, has not attained it. Why not? Because they pursued it not by faith but as if it were by WORKS. They stumbled over the "stumbling stone." As it is written:
"See, I lay in Zion a stone that causes men to stumble and a rock that makes them fall, and the one who trusts in him will never be put to shame." [Isaiah 8:14, 28:16] (Romans 9:30-33)
Paul combined two passages from Isaiah to imply that while Jesus is a "stumbling stone" to those steeped in the Law, everyone, Jew and Gentile alike, who pursues "a righteousness that is by faith" through the atoning sacrifice of our Lord Jesus Christ will inherit His Kingdom. He told the Corinthians the same thing.
Jews demand miraculous signs and Greeks look for wisdom, but we preach Christ crucified, a stumbling block to Jews and foolishness to Gentiles, but to those whom God has called, both Jews and Gentiles, Christ is the power of God and the wisdom of God. (1 Cor. 1:22-24)
As was His sovereign right, God chose the Jews to be the people through whom He would reveal Himself to the world. He could have picked anyone, but He picked Abraham, promising to bless all nations through Him. Now He was giving Gentiles the right to become spiritual children of Abraham as well, (Gal. 3:29) and together with the Jews, heirs according to the promise. To both, the gateway to this inheritance was and is the atoning death of the Lord Jesus. Selah 02-24-07
ROMANS: THE GOSPEL TO PAUL – PART 9 TOMORROW
————————————————-
SALVATION
CLICK ON LINKS BELOW:

WHAT IS SALVATION? What is the Christian doctrine of salvation?
SIMPLY Salvation is believing in the Lord Jesus Christ death on the Cross where he gave his life for us. And
HOW DOES GOD SAVE

?

In the Christian doctrine of salvation, God has rescued us through (JESUS CHRIST DEATH

(ON THE CROSS) AND HIS "RESURRECTION

)

(John 3:17). Specifically, it was Jesus' death on the cross and subsequent resurrection that achieved our salvation (Romans 5:10; Ephesians 1:7). Scripture is clear that salvation is the gracious, undeserved gift of God (Ephesians 2:5, 8) and is only available through faith in Jesus Christ (Acts 4:12).
AND IT IS A "FREE" GIFT, BASED ON OUR LOVE FOR JESUS SACRIFICE FOR US AND OUR CONTINUAL SINS THAT MUST BE "FORGIVEN" THROUGH HIS SACRIFICE.
————————————————
AN EXAMPLE OF THE SINNERS PRAYER:
Dear Father,
I now believe that Jesus Christ is Your only begotten Son, that He came down to our earth in the flesh and died on the cross to take away all of my sins and the sins of this world. I believe that Jesus Christ then rose from the dead on the third day to give all of us eternal life.
Lord Jesus,
I now confess to You all of the wrong and sinful things that I have ever done in my life. I ask that You please forgive me and wash away all of my sins by the blood that You have personally shed for me on the cross. I am now ready to accept You as my personal Lord and Savior. I now ask that You come into my life and live with me for all of eternity.
Father, Jesus – I now believe that I am truly saved and born again.
Thank You Father.
Thank You Jesus.
————————————————
JESUS CHRIST RETURN FOR HIS CHURCH IS "IMMINENT"
Matt. 7:27 And the rain descended, and the floods came, and the winds blew, and beat upon that house; and it fell: and great was the fall of it.
Matt. 24:38 For as in the days that were before the flood they were eating and drinking, marrying and giving in marriage, until the day that Noe entered into the ark,
Matt. 24:39 And knew not until the flood came, and took them all away; so shall also the coming of the Son of man be
——————————————–
DON'T WAIT FOR THE LAST MINUTE
We are currently in the "Birth Pangs" pending the coming "7 year TRIBULATION" period, where all the Nations on Earth will be subject to God's Wrath on an "UNGODLY" World. The Rapture of Jesus Christ Church is "TOTALLY" imminent; And what will follow after that will be massively more devastating that we are seeing right now (Read Revelation Ch 6 – 22) God is trying to get everyone's attention to the coming Judgments; He does not want "ANYONE" to perish, but all to come to repentance. He loves us, but will not stand idly by and watch the World, (His Creation) turn to sin and debauchery). We are currently living in a fallen "Satanic" World where "EVIL", is totally accepted, "and God and his Love for his Church": is being exponentially rejected. The time has come when God HAS TO intervene, and he is (The prophetic word listed in his Word the Bible is being fulfilled exponentially).
——————————————————
THE NEW WORLD ORDER:
ONE WORLD GOVERNMENT – ONE WORLD ECONOMIC SYSTEM – ONE WORLD RELIGION
Dan. 9:27 And he shall confirm the covenant with many for one week: and in the midst of the week he shall cause the sacrifice and the oblation to cease, and for the overspreading of abominations he shall make it desolate, even until the consummation, and that determined shall be poured upon the desolate
Dan. 7:24 And the ten horns out of this kingdom are ten kings that shall arise: and another shall rise after them; and he shall be diverse from the first, and he shall subdue three kings
Rev. 17:12 And the ten horns which thou sawest are ten kings, which have received no kingdom as yet; but receive power as kings one hour with the beast
—————————————————-
THE MARK OF THE BEAST:
DON'T TAKE THE MARK OF THE BEAST WHICH IS (CHANGING YOUR D.N.A.) AND GIVING YOUR CONTROL OVER TO THE "BEAST SYSTEM" – THIS IS AN ABONOMINATION TO GOD: (YOU ARE HIS CREATION):
Rev. 13:14 And deceiveth them that dwell on the earth by the means of those miracles which he had power to do in the sight of the beast; saying to them that dwell on the earth, that they should make an image to the beast, which had the wound by a sword, and did live.
Rev. 13:15 And he had power to give life unto the image of the beast, that the image of the beast should both speak, and cause that as many as would not worship the image of the beast should be killed.
Rev. 14:9 And the third angel followed them, saying with a loud voice, If any man worship the beast and his image, and receive his mark in his forehead, or in his hand
THE PUNISHMENT FROM GOD FOR THOSE WHO TAKE THE MARK AND WORSHIP THE "BEAST SYSTEM":
Rev. 14:10 The same shall drink of the wine of the wrath of God, which is poured out without mixture into the cup of his indignation; and he shall be tormented with fire and brimstone in the presence of the holy angels, and in the presence of the Lamb:
 (YOU ARE GOD'S CREATION – CHANGING YOUR D.N.A. AND/OR GIVING YOUR ALLEGANCE TO ANOTHER ENTITY I.E. (THE ANTICHRIST) – IS AN ABONOMINATION TO GOD):
————————————————-
THE FUTURE CONONAVIRUS INJECTION AT THIS POINT IN TIME ALSO APPEARS TO BE "MASSIVELY" AGAINST GOD AS IT WILL IS ALSO TAINTED WITH A CHANGE IN YOUR (R.N.A. WHICH CHANGES YOUR D.N.A.) AND WILL ALTER YOUR BODY IN MANY WAYS, (INCLUDING DEATH).
————————————————-
WEBPAGE ADMINISTRATOR:
(THE AUSTRALIAN R.N.A. VACCINE)
You Know, there comes a time in one's life when you just have to speak up regarding the "Blatant "Stupidity", "Greed", "Corruption", "Lies", "ETC" that some people have in their Soul; To say we have to have the Vaccine because of an "I SAID SO" attitude; even if it is Tainted with "DEATH", it can change your R.N.A. to Totally Change your D.N.A. Causing "DEATH". And "OH" if you change your D.N.A. don't look to God to have Mercy on you "IF" you survive, because "GOD" is the "CREATOR" of your "SOUL", and your "BODY". And once you change your D.N.A. you WILL become "NEPHLINIC," i.e. a different person. This is what the fallen Angels did after God Created Adam and Eve, they changed "Animal", and "Human" D.N.A. Which turned "Humans & Animals into a Totally different Species, i.e. it made them "NEPHLIMIC" "NOT OF GOD". God's Judgment is coming upon the people that are creating this "Ungodly" Evil, and like it was before the "FLOOD", so it will be again; Destruction of God's Creation over a "SEVEN YEAR PERIOD". Revelation Chapter 6 to Revelation Chapter 22. Which is about to start any time in the very near future.
This RNA "Vaccine" is "NOT APPROVED", and Trials that they recently conducted on people in Korea, Africa, and God knows where else, resulted in "Hundreds" of Deaths, and left the rest very sick and dying. And since then "tens of Thousands" of people are becoming very sick after the jab, and most are dying. Ask yourself why are they vaccinating Nursing Home residents and Hospitals first; the answer is because the New World Order's Objective is to Eliminate every person over 70 Years Old, and that is exactly what is happening Worldwide;
The "AGENDA" of the "NEW WORLD ORDER" "THE ORDER OF THE PROTOCOLS OF ZION" is to wipe out "EIGHT TENTH'S OF HUMANITY", and leave enough room for the "ELITES" to live in peace and harmony". But they have not considered God into this equation, and he is our Creator and he loves his Creation with a passion –Jesus Christ died for us on the cross at calvary, and Once the Church has gone from this World God's vengeance will commence on the Ungodly of this World.
THE NEW WORLD ORDER THAT HAS ALREADY BEGUN, It Means A "ONE WORLD GOVERNMENT", A ONE WORLD CHURCH, AND A ONE WORLD RELIGION ("CHRISLAM"). "AND IT IS PURE EVIL"
PLEASE ACCEPT GOD'S FREE GIFT OF SALVATION. IT IS OUR ONLY HOPE