World Events Pointing to the Rapture and the Soon Return of Jesus
——————————————
N.Korea builds new nuclear subs-China sends warship near Taiwan says US will get burned & More

News!

59.3K subscribers
You will hear the following in this Broadcast: -N. Korea could be building 2 NEW submarines capable of firing ballistic missiles -China launches terrifying new assault ship near Taiwan as US warned it 'WILL get burnt' -U.S., Australia, India and Japan Begin Joint Navy Drills, China Defends Air and Sea Claims -Mysterious ball of fire lights up the night sky over China -New biblical locust plague devastates Southern Africa while the other outbreak continues in East Africa -Earth Keeps Pulsating Every 26 Seconds. No One Knows Why. -Eta Forecast to Approach South Florida This Weekend; Catastrophic Flood Threat Continues in Central America -Oregon decriminalizes possession of street drugs, becoming first in nation -DC voters approve decriminalizing 'magic mushrooms,' other psychedelics -World's biggest iceberg is on collision course with British Atlantic island South Georgia, posing grave threat to local penguins and seals -Canada Reports Rare Strain Of Swine Flu Found In A Human -New storm threatens Philippines days after Super Typhoon Goni -Louisiana Passes Amendment Saying There Is No Constitutional Right To Abortion -California passes measure allowing felons on parole to vote
——————————————
Glenn Beck Warns Christians: 'The Time of Easy Christianity Is Over'
Beck stated:  "We are going to face some of the toughest times, I think, in all of Christianity in the next few years," he told Faithwire managing editor Dan Andros, adding he believes that will be particularly true should Democratic presidential nominee Joe Biden win the election.
"Prepare yourself for that, and know what you stand for and what you believe in." Glenn Beck, at one time, opposed President Donald Trump back in 2016 but has since come to support the incumbent Republican, said he woke up Tuesday morning — Election Day — with the popular Frank Sinatra song "The Best Is Yet to Come" rolling around in his head.
"I don't know if that means anything," Beck said with a smirk, noting he's been back and forth all day between feeling "terrified" and "elated." Watch the interview below:
——————————————
Tucker Carlson Sounds The Alarm! Election Meddling Powder Keg & Somethings WRONG In Arizona!

463K subscribers
PROTECT YOUR RETIREMENT w/a GOLD IRA:

https://noblegoldinvestments.com/gold…

Or CALL NOBLEGOLD: 1-877-646-5347 Noble Gold Is Who I Trust!
——————————————
——————————————
Why Is All This Happening?

188K subscribers
Why Is All This Happening? Pastor Tom Hughes & Olivier Melnick
—————————————————
LATEST NEWS CLIPS – ARTICLES PRESENTATION (FRIDAY 06th NOVEMBER 2020)
—————————————————
AMERICA HAS FALLEN PREPARE FOR WORLD CHAOS AND WAR
—————————————————
(THIS IS THE WORLD'S CURRENT TIMELINE)
Matt. 24:6 And ye shall hear of wars and rumours of wars: see that ye be not troubled: for all these things must come to pass, but the end is not yet.
Matt. 24:7 For nation shall rise against nation, and kingdom against kingdom: and there shall be famines, and pestilences, and earthquakes, in divers places.
Matt. 24:8 All these are the beginning of sorrows.
Matt. 24:9 Then shall they deliver you up to be afflicted, and shall kill you: and ye shall be hated of all nations for my name's sake.
Luke 12:40 Be ye therefore ready also: for the Son of man cometh at an hour when ye think not
—————————————–
THIS IS THE WORLD'S VERY NEAR FUTURE:
Matt. 24:21 For then shall be great tribulation, such as was not since the beginning of the world to this time, no, nor ever shall be
—————————————————
WE PREACH THE BLESSED HOPE FOR THE FUTURE IN JESUS CHRIST OUR SAVIOUR
1Cor. 12:3 Wherefore I give you to understand, that no man speaking by the Spirit of God calleth Jesus accursed: AND THAT NO MAN CAN SAY THAT JESUS IS THE LORD, BUT BY THE HOLY GHOST.
"Behold, I come like a thief! Blessed is he who stays awake and keeps his clothes with him, so that he may not go naked and be shamefully exposed."
"And you know what is restraining him now so that he may be revealed in his time. For the mystery of lawlessness is already at work. Only he who now restrains it will do so until he is out of the way."
REV. 14:12
Here Jesus was alluding to the fact that the Doctrine of Eternal Security WILL EXPIRE WITH THE RAPTURE OF THE CHURCH
Luke 12:37 Blessed are those servants, whom the lord when he cometh shall find watching: verily I say unto you, that he shall gird himself, and make them to sit down to meat, and will come forth and serve them
SO WON'T YOU ACCEPT JESUS NOW AND BE REMOVED FROM THAT EVENT  (OF TRIBULATION) AND LIVE FOREVER WITH JESUS IN THE FAMILY OF GOD?
2 "(For he saith, I have heard thee in a time accepted, and in the day of salvation have I succoured thee: behold, now is the accepted time; behold, now is the day of salvation.)" (2nd Corinthians 2:6)
———————————————–
"Every kingdom divided against itself is brought to destruction, and every city or town divided against itself will not stand" (Matthew 12:25; Mark 3:25; Luke 11:17).
———————————————–
—————————————————
DAILY CHRISTIAN BIBLICAL QUESTIONS AND ANSWERS:
—————————————————
Lamb Of God, Lion Of Judah
https://gracethrufaith.com/ask-a-bible-teacher/lamb-of-god-lion-of-judah/
QUESTION:

 

   Why is Jesus called the Lamb of God?
John 1:29 "Look, the Lamb of God, who takes away the sin of the world"
Rev 5:6 "Then I saw a Lamb, looking as if it had been slain, standing in the center of the throne."
AND WHY IS HE CALLED THE LION OF JUDAH?


Revelation 5: 5 Then one of the elders said to me "Do not weep! See, the LION of the tribe of Judah, the root of David, has triumphed. He is able to open the scroll and its seven seals".
ANSWER:

   

The phrase "Lamb of God" is a reference to the Passover lamb whose shed blood saved God's people from death and freed them from their bondage to slavery in Egypt (Exodus 12:12-13).
Paul called Jesus our "Passover Lamb" in 1 Cor. 5:7, and John the Baptist introduced Jesus as "the Lamb of God who takes away the sin of the world" (John 1:29). He was saying that as the Passover lamb redeemed the Jews from their bondage to slavery, the Lamb of God redeems us from our bondage to sin.
Lion of Judah comes from Genesis 49:9-12 where Jacob called his son Judah a lion's cub, and prophesied that the Messiah would come from the tribe of Judah and be the ruler over the nations. That makes "Lion of Judah" a Messianic title and since Jesus is the Messiah who will rule the world, He is the Lion of Judah.
Therefore The "Lamb of God" is a title associated with the Lord's first Coming, while the "Lion of Judah" points to His second coming.
The Lamb As It Had Been Slain
https://gracethrufaith.com/ask-a-bible-teacher/lamb-slain/
QUESTION:

  

  In Revelation 5, John weeps bitterly (or convulsively) for no one is found worthy to open the scroll. The passages are clear that nobody in Heaven, on Earth, nor under the Earth was (or is) worthy. Where then was Jesus before He appeared and took the scroll? John seems to indicate that the Lamb appeared freshly slain. So was John taken back to crucifixion? It seems while Jesus was on the cross bearing sin, He wouldn't be technically worthy. Or was John in the future, and at the time John was weeping Jesus was in transit to the Father and was not found at that particular moment.
ANSWER:    I don't see anything in Rev. 5:6 that requires the Lord to have been freshly slain. The literal translation speaks of a Lamb "as it had been slain." The words "had been" are in the past perfect tense indicating the act of slaying Him took place in the past and was over. Many scholars interpret the phrase "Lamb as it had been slain" as meaning the Lord will still be in human form and will bear the scars of His ordeal.
And you're correct in saying that He wasn't really "worthy" until after the resurrection when His act of redemption was proven to be complete. I don't think the verses leading up to Rev. 5:6 are intended to imply that Jesus is not present. I think they serve the purpose of confirming that in all of creation Jesus is the only one who can open the scroll and begin the end times judgments that will culminate in His return as King of the whole Earth (Zechariah 14:9).
The Wrath Of The Lamb And The Wrath Of God
https://gracethrufaith.com/ask-a-bible-teacher/the-wrath-of-the-lamb-and-the-wrath-of-god/
QUESTION:

  

  As we strive to be prepared for Christ's return I often read Revelation. I have a desire to understand prophecy since it was given to us by God. My question concerns the Wrath of the Lamb that is introduced after the opening of the sixth seal. It appears to me that the trumpet judgments occur prior to Satan setting himself up in the temple. Is the Wrath of the Lamb and the Wrath of God the same timing?
Then the kings of the earth, the princes, the generals, the rich, the mighty, and every slave and every free man hid in caves and among the rocks of the mountains. They called to the mountains and the rocks, "Fall on us and hide us from the face of him who sits on the throne and from the wrath of the Lamb! For the great day of their wrath has come, and who can stand?"
This wrath is described as their wrath, referring to both Father and Son. The Trumpet judgments do precede the Abomination of Desolation that kicks off the Great Tribulation. Some describe the bowl judgments that follow as the Wrath of God. But Rev. 15:1 says that with them God's wrath will be completed, meaning that they bring about the end of God's wrath, not its beginning. The phrase "great day of their wrath" means the Wrath of God and the Wrath of the Lamb are the same thing and include the Seal, Trumpet and Bowl judgments.
———————————————
NEWS CLIPS/ARTICLES OBTAINED FROM MANY SOURCES – INCLUDING



Tracking bible prophecy

.org
Rapture Ready News
Prophecyupdate.Com
Main News Channels
End Times Headlines
Prophecyupdateblogspot.com
Stevequayle.com
Gracethrufaith.com
Nowtheendbegins.com
Other Christian Sites
(CLICK ON) LATEST DAILY NEWS CLIPS:
ISRAEL NEWS:
THE MIDDLE EAST PEACE PLAN IS "ANTI GOD" – (GOD WILL NOT ALLOW JERUSALEM TO BE DIVIDED).
ZECHARIAH 12:2-3
Zech. 12:2 Behold, I will make Jerusalem a cup of trembling unto all the people round about, when they shall be in the siege both against Judah and against Jerusalem.
Zech. 12:3 And in that day will I make Jerusalem a burdensome stone for all people: all that burden themselves with it shall be cut in pieces, though all the people of the earth be gathered together against it
WORLD CHAOS/TERRORISM/WARS
GENERAL WORLD NEWS:
GENERAL WORLD CORONAVIRUS NEWS:
MASSIVE EARTH CHANGES/EARTHQUAKES/VOLCANOES ETC:
2Chr. 7:13 If I shut up heaven that there be no rain, or if I command the locusts to devour the land, or if I send pestilence among my people;
2Chr. 7:14 If my people, which are called by my name, shall humble themselves, and pray, and seek my face, and turn from their wicked ways; then will I hear from heaven, and will forgive their sin, and will heal their land
CHRISTIAN AND RELIGIOUS WORLD NEWS:
Matt. 24:9 Then shall they deliver you up to be afflicted, and shall kill you: and ye shall be hated of all nations for my name's sake.
Matt. 24:10 And then shall many be offended, and shall betray one another, and shall hate one another
EXTRA WORLD – ALTERNATIVE NEWS:
Please keep in mind that this collection of News Articles is mainly concerning America, but also take note that WHAT HAPPENS IN AMERICA WILL ALSO "DRAMATICALLY" AFFECT AUSTRALIA AND THE REST OF THE WORLD "MASSIVELY".
—————————————-
WORLD – PROPHETIC NEWS ARTICLES PRESENTATION  (FRIDAY 06th NOVEMBER 2020)
—————————————-
MIDDLE EAST AND WORLD WAR LOOMING THE BUILD UP TO PSALM 83  – ISAIAH 17 AND GOG OF MAGOG WARS EZEKIEL 37-38:
THE WHOLE WORLD IS UNSTABLE FINANCIALLY, POLITICALLY, PHYSICALLY, MORALLY, GODLY: – AND BECOMING MORE SO DAILY. (WE ARE IN THE BEGINNING OF SORROWS (MATT 24:8)
THE BIBLE STATES THAT IT WILL ONLY GET WORSE BEFORE THE START OF THE TRIBULATION OF MANKIND – (REVELATION 6)
But before that we have to go through the Birth Pangs, leading up to the Tribulation of Mankind; and I feel that the beginning of Matthew 24 explains that time very well. We are currently in the Birth Pangs (Even though Matthew 24: is directed at the Jewish Nation, it still reflects Biblical Prophecy for the whole World at this time):
Matt. 24:6 And ye shall hear of WARS AND RUMOURS OF WARS: see that ye be not troubled: for all these things must come to pass, but the end is not yet.
Matt. 24:7 FOR NATION SHALL RISE AGAINST NATION, AND KINGDOM AGAINST KINGDOM: and there shall be famines, and pestilences, and earthquakes, in divers places.
—————————————————-
GENERAL PROPHETIC NEWS SECTION:
—————————————————–
FUKUSHIMA, THE NUCLEAR PANDEMIC SPREADS
 It was not Covid, therefore the news went almost unnoticed: Japan will release over a million tons of radioactive water from the Fukushima nuclear power plant into the sea. The catastrophic incident in Fukushima was triggered by the Tsunami that struck the northeastern coast of Japan on March 11, 2011, submerging the power plant and causing the core of three nuclear reactors to melt.
The power plant was built on the coast just 4 meters above sea level with five-meter-high breakwater dams, in a tsunami-prone area with waves 10-15 meters high. Furthermore, there had been serious failures by the private company Tepco managing the plant, in the control of the nuclear plant: the safety devices did not come into operation at the time of the Tsunami.
Water has been pumped through the reactors for years to cool the molten fuel. The water became radioactive, and was stored inside the plant in over a thousand large tanks, accumulating 1.23 million tons of radioactive water. Tepco is building other tanks, but they will also be full by mid-2022.
Tepco must continue pumping water into the melted reactors and has decided to discharge, in agreement with the government, the water accumulated so far into the sea after filtering it to make it less radioactive (however, to what extent it is not known) with a process which will last 30 years. There is also radioactive sludge accumulated in the decontamination filters of the plant, stored in thousands of containers, and huge quantities of soil and other radioactive materials.
As Tepco admitted, the melting in reactor 3 is particularly serious because the reactor was loaded with Mox, a much more unstable and radioactive mix of uranium oxides and plutonium.
The Mox for this reactor and other Japanese ones was produced in France, using nuclear waste sent from Japan. Greenpeace has denounced the danger deriving from the transport of this plutonium fuel for ten thousand kilometers.
Greenpeace also denounced that Mox favors the proliferation of nuclear weapons, since plutonium can be extracted more easily and, in the cycle of uranium exploitation, there is no clear dividing line between civilian and military use of fissile material. 
Up to now, around 240 tons of plutonium for direct military use and 2,400 tons for civil use (nuclear weapons can however be produced with them), were accumulated in the world (according to 2015 estimates), plus about 1,400 tons of highly enriched uranium for military use. A few hundred kilograms of plutonium would be enough to cause lung cancer to 7.7 billion inhabitants of the planet, and plutonium remains lethal for a period corresponding to almost ten-thousand human generations.
A destructive potential has thus accumulated, for the first time in history, capable of making the human species disappear from the face of Earth. The nuclear bombings of Hiroshima and Nagasaki; the more than 2,000 experimental nuclear explosions in the atmosphere, at sea and underground; the manufacture of nuclear warheads with a power equivalent to over one million Hiroshima bombs; the numerous accidents involving nuclear weapons and those involving civilian and military nuclear plants, all this has caused radioactive contamination that has affected hundreds of millions of people.
A portion of approximately 10 million annual cancer deaths worldwide – documented by WHO – is attributable to the long-term effects of radiation. In ten months, again according to the World Health Organization data, Covid-19 caused about 1.2 million deaths worldwide. This danger should not  be underestimated, but it does not justify the fact that mass media, especially television, did not inform that over one million tons of radioactive water will be discharged into the sea from the Fukushima nuclear power plant, with the result that it will further increase cancer deaths upon entering in the food chain.
————————————————-
TURKEY VOWS TO RESPOND 'IN THE STRONGEST WAY' TO FRANCE'S BAN OF ULTRA-NATIONALIST GROUP
Https://Www.Almasdarnews.Com/Article/Turkey-Vows-To-Respond-In-The-Strongest-Way-To-Frances-Ban-Of-Ultra-Nationalist Group/?Utm_Medium=Ppc&Utm_Source=Push&Utm_Campaign=Push%Notificationss&Utm_Content=Varies
Turkey's President Recep Tayyip Erdogan saluted his followers with "Grey Wolve" symbol on March 11, 2018, at a rally before the elections, as a sign of alliance with the nationalist party MHP.
BEIRUT, LEBANON (1:30 P.M.) – Ankara pledged to respond "in the strongest way" to the French decision to ban the "Grey Wolves" association, which Turkey described as "fictitious", considering that the French authorities have become "captive" to Armenian circles.
The Turkish Foreign Ministry said, in a statement issued on Wednesday evening:
"The absence of the association called Grey Wolves, which announced its ban today, the French government is already known to everyone. France's resort to such imaginary decisions and the assumption of the existence of such an entity based on the individual movements and actions of some people is another manifestation of her psychological paradox."
The Ministry indicated that it is unacceptable to prohibit the symbols used in many countries of the world that do not have illegal dimensions, and said:
"Unfortunately, those who assert the impossibility of restricting freedom of expression in any way can easily, when the matter affects them, impose restrictions on freedom of expression. For others, this hypocritical concept is the latest example of the double standard approach that we are used to. "
The Turkish Foreign Ministry considered that "this decision also indicates that the French government has become completely captive to Armenian circles."
They continued: "The French government tolerated associations linked to the PKK and the veto that have been operating openly in all parts of the country for years, and left violence against the interests of Turkey and its community without punishment under the pretext of freedom of expression."
Turkey said that the French government shows once again its decision to continue ignoring the incitement, threats and attacks by the "fanatic Armenian diaspora" in the country against the citizens of Turkey and its diplomatic missions.
"This hypocritical position and the provocative decision that was taken today under the pretext of preventing violence, reminds us once again of France's negative record in combating terrorist organizations, headed by the Asala Organization that targets the lives of our diplomats, and the PKK and veto, which France supports and protects."
The ministry stressed "the necessity of preserving freedom of expression and demonstration for the Turkish community in France in the context of human rights and international regulations," and concluded by saying: "We confirm that we will respond to this decision in the strongest way."
On Wednesday, the French government officially announced the inclusion of the Turkish far-right Grey Wolves organization on the list of banned groups in its territory.
The French Foreign Minister, Jean-Yves Le Drian, held this organization responsible for fueling discrimination, hatred, and involvement in violence.
This development comes at a time when relations between Turkey and France are experiencing great tension over the background of many issues, including disputes over the eastern Mediterranean region, the crisis in Libya, the conflict in Karabakh and the file of the cartoons using the Prophet Muhammad.
————————————————-
https://prophecyupdate.blogspot.com/ – tyler durden
Effective this week, diners in Michigan are now going to be required to produce their full name and contact information simply for wanting to eat out at a restaurant or bar.
Ironically, it's likely more information than citizens are required to produce in order to vote. 
Democratic Governor Gretchen Whitmer has moved her state one step closer to a true Orwellian paradise, asking her citizens to surrender their privacy every time they want a cheeseburger and a coke at their local diner. Whitmer has already been struck down once by the Supreme Court over trying to unilaterally extend the state's emergency declarations, The Western Journal noted. 

A new release from the Michigan Department of Health and Human Services said: "Like many other businesses in Michigan, bars and restaurants will also be required to take names and contact information to support effective contact tracing if necessary."
But who can be worried about such mundane things as rights in the midst of an unstoppable pandemic that is slightly more deadly than the flu, right?
That was the Michigan DHS's take. They said: "Michigan presently has 172 cases per million people and positivity of tests has increased from about 2 percent to 5.5 percent and both indicators have been increasing for over four weeks. Hospitalizations for COVID-19 have doubled over the last three weeks while the state death rate has increased for five consecutive weeks."
The order also reduced the amount of people that can gather in the state for weddings and parties: "As part of the newly extended orders, MDHHS today reduces from 500 persons to 50 persons the maximum gathering size for indoor gatherings such as weddings, parties, and banquets which occur in nonresidential settings without fixed seating."
It added: "For bars, restaurants, and social events outside private homes, indoor party sizes at a single table are now restricted to six people."
Violating the order could result in a $1,000 fine, a misdemeanor, and potentially imprisonment, the DHS said: "Violations are punishable by a civil fine up to $1,000 and may also be treated as a misdemeanor punishable by imprisonment for not more than six months or a fine of not more than $200, or both. In addition, failure to comply with orders may violate a business or professional's licensure requirements or present a workplace safety violation."
Unsurprisingly, Michigan businesses are not happy about the new order. 
Michigan Licensed Beverage Association Executive Director Scott Ellis concluded: "Again, what's this data gathering if the data is not truthful, how do we know how good it is? Our front-line servers have already had trouble dealing with masks and mandates and mandating masks. We did de-escalation training and all kinds of other things to help with that and now we're taking to the next level. We have to gather someone's personal information?"
————————————————-
https://prophecyupdate.blogspot.com/ – Glenn Greenwald
Given the record of failures and humiliations they have quickly compiled, what rational person would trust anything they say at this point? A citizen randomly chosen from the telephone book would be as reliable if not more so for sharing predictions. And the monumental failures of the polling industry and the data nerds who leech off it, for the second consecutive national election, only serve to sow even further doubt and confusion around the electoral process.
A completely untrustworthy voting count is now the norm. Two months after the New York state primary in late June, two Congressional races were in doubt by what The New York Times called "major delays in counting a deluge of 400,000 mail-in ballots and other problems." In particular:
Thousands more ballots in the city were discarded by election officials for minor errors, or not even sent to voters until the day before the primary, making it all but impossible for the ballots to be returned in time.
It took a full six weeks for New York to finally declare a winner in those two primary races for Congress.
The coronavirus pandemic and the shutdowns and new votings rules it ushered in have obviously complicated the process, but the U.S. failure to simply count votes with any degree of efficiency, in a way that inspires even minimal confidence in the process, pre-dates the March, 2020 nationwide lockdowns. Even if one dismisses as aberrational the protracted, Court-decided, and still-untrusted outcome of the 2000 presidential election — only four national election cycles ago — the U.S. voting process is rife with major systemic failures and doubt-sowing inefficiencies that can be explained only as a deliberate choice and/or a perfect reflection of a collapsing, crumbling empire.
Recall the mass confusion that ensued back in January, in the very first Democratic Party primary election in the Iowa caucus, where a new app created and monetized by a bunch of sleazy Democratic operatives caused massive delays, confusion and an untrustworthy outcome. Later in the process, many Super Tuesday states — including California — were still counting votes weeks or even longer after the election was held (more than a week after the Democratic primary, California had still only counted roughly 75% of the ballots cast, depriving Bernie Sanders of a critical narrative victory on election night).
The 2018 midterm elections were also marred by pervasive irregularities. The Washington Post noted "thousands of reports of voting irregularities across the country…. with voters complaining of broken machines, long lines and untrained poll workers improperly challenging Americans' right to vote."
And the full extent of the "irregularities" and treacherous outright cheating by the Democratic National Committee in the 2016 primary race between Clinton and Sanders was never fully appreciated given how pro-Clinton the press was. As just one example, "200,000 New York City voters" — many in pro-Sanders precincts — "had been illegally wiped off the rolls and prevented from voting in the presidential primary" (for one of the best-documented histories of just how pervasive were the shenanigans and cheating in the 2016 Democratic primary across multiple key states, listen to this TrueAnon episode).
However one wants to speculate about the motives for all of this, one thing is clear: it does not need to be this way. To eliminate all doubts about that fact, just look at Brazil.
After the pervasive voting problems in the 2018 midterms, I wrote an article with my Brazilian colleague Victor Pougy describing the extraordinary speed and efficiency with which Brazil — a country not exactly renowned for its speed and efficiency — counts its votes. 
Brazil is not a small country. It is the fifth most-populous nation on the planet. Although its population is somewhat smaller than the U.S.'s (330 million to 210 million), its mandatory voting law, automatic registration, and 16-year-old voting age means the number of ballots to be counted is quite similar (105 million votes in Brazil's 2018 presidential election compared to 130 million votes in the 2016 U.S. presidential election). And on the same date of its national elections, it, too, holds gubernatorial and Congressional elections in its twenty-seven states.
And yet Brazil — a much poorer and less technologically advanced country than the U.S., with a much shorter history of democracy — holds seamless, quick vote counts about which very few people harbor doubts. The elections are held on a Sunday, to ensure as many people as possible do not have work obligations to prevent voting, and polls close at 6:00 p.m.
————————————————-
https://prophecyupdate.blogspot.com/ –  Brock Simmons 
After two separate marches converged downtown, the National Guard was activated due to "widespread violence" breaking out.
The terrorists busted out windows of churches, restaurants, and locally owned stores:
Protesters just tried to break windows of Starbucks then began vandalizing ATM. We're here to document this event but it's clear they don't want to be filmed.
————————————————-
https://prophecyupdate.blogspot.com/ – Frank Wright, Ph.D. 
It didn't take long for radicals to hit the streets after polls closed Tuesday night. From Washington, D.C., to Los Angeles, the "Resistance" fired up its riot machine.
Three victims were stabbed in D.C. Piles of bricks popped up in Kansas City, Denver, Chicago and elsewhere. Groups like Shutdown DC, Black Lives Matter and Antifa promise more. Much more.
Richard Poe, co-author with David Horowitz of "The Shadow Party," a probing look at George Soros' far-reaching influence, says the left-wing billionaire is staging a revolution.
"George Soros is trying to steal the election," Poe told D. James Kennedy Ministries, which produced the new, nationally aired documentary, "Radical Billionaire: George Soros and the Scheme to Remake America." Poe claims Soros "has a whole crack team of experts, the top experts in the world. … And they are absolutely trying to steal this election."
There's no question that Soros is determined to remove President Donald Trump. He assured elites at Davos in 2018 that Trump is a "purely temporary phenomenon that will disappear in 2020, or even sooner." That's not an idle boast. He poured some $70 million, at last report, into Democratic coffers to help evict Trump from the White House.
And Soros is no amateur at regime change. He has an established record of driving leaders from power. Horowitz and Poe assert that "Soros' Open Society Foundations have facilitated coups and rebellions in many countries, always ostensibly in the interests of 'democratization.'"
In Yugoslavia, Soros-funded protesters clogged Belgrade's streets to contest and halt an election. Rather than wait for the outcome of a run-off vote, the Soros-bankrolled "Otpor," a militant 70,000-strong youth organization staged a coup, write Horowitz and Poe. And they did so, the authors explain, not by relying on Kumbaya sing-alongs, but on fists, boots, guns and Molotov cocktails. On Oct. 5, 2000, revolutionaries rioted in Belgrade, setting fire to the Federal Parliament Building and the headquarters of the state television network RTS. Janes' Sentinel reports that Otpor-led units armed with AK-47s, mortars and shoulder-launched antitank weapons set up road-blocks around Belgrade.
Then-President Slobodan Milošević resigned and was immediately arrested and sent off to the International Criminal Court for trial.
Soros used the same technique in Georgia where he warned President Eduard Shevardnadze he would put protesters on the streets to block vote fraud in the country's 2003 election. "It is necessary to mobilize civil society in order to assure free and fair elections," Soros declared in his public threat. "This is what we did in Slovakia at the time of Mečiar, in Croatia at the time of Tuđman and in Yugoslavia at the time of Milošević."
Soros wasn't bluffing. He sent Otpor (Resistance) activists from Yugoslavia to train some 1,000 student activists in Georgia. And a Soros-funded television station began regular broadcasts of the documentary, "Bringing Down a Dictator," showcasing Milošević's defeat.
On election day, Shevardnadze declared victory, but the Soros-funded television station aired exit poll results to the contrary. The exit polls, Horowitz and Poe report, were funded by Soros. With protesters in the streets and buses bringing more people into the capital city of Tbilisi, Shevardnadze decided against civil war and stepped down.
"It's generally accepted public opinion here that Mr. Soros is the person who planned Shevardnadze's overthrow," the editor of a Georgian newspaper told Canada's Globe and Mail newspaper. Soros took credit. "I'm delighted by what happened in Georgia, and I take great pride in having contributed to it," he told the Los Angeles Times.
An internal Open Society Foundations strategy document from 2014 reveals how important this year is to OSF. The document – a breathtaking revelation of the Soross foundations aggressive pursuit of a remade America – states that plans were then underway to secure "fundamental reform by the year 2020 … in conjunction with a seminal election."
"They think this is their moment. George Soros and his colleagues who have broken many countries around the world … are now instituting a revolution here in the United States. And they believe that it can work this time. This is their big moment to overthrow our lawful government, to destroy our culture, to destroy our customs, to destroy our Constitution, to destroy our people, to destroy everything that is important in our lives."
————————————————-
https://prophecyupdate.blogspot.com/ – JD Heyes 
Regardless of who wins the presidency and control of Congress, the new administration and government will have to contend with a growing counter-revolutionary movement that is sweeping America.
In fact, in the months before the election, experts in coup attempts began training left-wing anarchists in techniques that have been used successfully around the world to topple existing governments, Breitbart Newsreported.
"Under the guise of preventing a coup, left wing groups have been planning their own — if things don't go as they desire on Election Day," the outlet reported, adding: 
One site, titled "Choose Democracy," which states, "an immediate massive response is crucial to stopping a coup" on its homepage, provides both actions to take as well as resources describing "how other countries have successfully prevented coups."
Millions of people can delegitimize a coup by "demonstrating, resisting orders, and shutting down the country," the site states.
As we reported this week ahead of the election, a conflict expert — J. Michael Waller, vice president for government relations at the Center for Security Policy — noted that it was possible that leftists angered by a Trump reelection victory would occupy Washington D.C. by the legions and attack 1600 Pennsylvania Ave.
"We have to prepare for these mobs by the tens of thousands if not more right in downtown Washington, DC … and storm the White House," he said during a webinar with reporters in recent days.
Combine that warning with the coup training and the country appears to be headed for violence one way or another.
The Choose Democracy site also lists a demand witch states, "If we need to, we will shut down this country to protect the integrity of the democratic process."
Of course, 'shutting down the country' is nothing more than a prelude to getting rid of the existing governmental structures and institutions created by our Constitution.
You don't 'protect democracy' by force. 
Nevertheless, in the event of a Trump victory, the group demands, "We need an unprecedented number of Americans to take to the streets and stay in the streets until he [Trump] concedes" — even though he will have been elected lawfully and properly.
"But protest won't be enough," the site continues, adding in a tweet: "What we're talking about is a coup. We need an unprecedented number of Americans to take to the streets and stay in the streets until he concedes. But protest won't be enough."
In addition, the site provides training and links to several external workshops "to learn how you can be ready in the event of a coup."
"There's a chance that a desperate Trump will respond to a narrow victory by Biden by declaring the election fraudulent, urging his base to support his continued Presidency. This training will share the most important things to know and practice in order to be ready for that possibility," it adds.
The only workshop on the site is led by George Lakey, who is infamous for his 1964 A Manual for Direct Action, which is most commonly referred to as the civil rights movement's "bible."
He is a dedicated Marxist/Communist who has led more than 1,500 workshops and revolutionary movements on five continents in countries including South Africa, Thailand and Sri Lanka.
————————————————-
ELECTION CHAOS
https://prophecyupdate.blogspot.com/
CLICK ON VIDEO BELOW:
————————————————-
POLICE TO BREAK UP CHRISTMAS GATHERINGS IF BRITS VIOLATE LOCKDOWN RULES
https://prophecyupdate.blogspot.com/ – Ethan Huff 
If you live in the United Kingdom and are planning to gather with friends and family for the holidays, you could be paid a visit by the lockdown Gestapo.
West Midlands police and crime commissioner (PCC) David Jamieson announced that law enforcement officers will be investigating all reports of lockdown "rule-breaking" over Christmas and Thanksgiving, and anyone found in violation will be punished.
Because West Midlanders are currently imprisoned under "Tier 2" lockdown restrictions, Jamieson, who clearly enjoys enforcing non-laws, is planning to throw his weight around by throwing a wrench in people's holiday plans.
"If we think there's [sic] large groups of people gathering where they shouldn't be, then police will have to intervene," Jamieson babbled to reporters, explaining that people in his jurisdiction are not "allowed," as per government decree, to mix with any other households indoors, no matter the circumstances.
Should any West Midlander be caught inviting friends or non-immediate family members over for Thanksgiving dinner, for instance, Jamieson and his band of Gestapo enforcers will be there to break it up.
"If, again, there's flagrant breaking of the rules, then the police would have to enforce," Jamieson revealed in a public statement. "It's not the police's job to stop people enjoying their Christmas."
"However, we are there to enforce the rules that the government makes, and if the government makes those rules then the government has to explain that to the public," he added.
More of the latest news about the Wuhan coronavirus (Covid-19) and the infamous "second wave" can be found at Pandemic.news.
JEWS AND INDIANS ALSO PROHIBITED FROM CELEBRATING THEIR HOLIDAYS
To ensure that no holiday or religious celebration goes unpunished, Jamieson further indicated that Jews who celebrate Hanukkah and Indians who celebrate Diwali are also prohibited from gathering to celebrate their holy days.
Several hours away in Liverpool, which is currently imprisoned by "Tier 3" lockdowns, the strictest of all, police are likewise planning to investigate and break up any gatherings that the government says are "illegal."
Jane Kennedy, that area's PCC, joined Jamieson in publicly announcing that Brits need to stay home isolated over the holidays in order to stay "safe" from the Wuhan coronavirus (Covid-19).
Recognizing that people's patience is growing exceptionally thin, Jamieson noted that he does expect civil unrest to boil over in the very near future, especially when the government's furlough scheme comes to an end.
"We're sitting on a time bomb here," he stated. "We're getting very near the stage where you could see a considerable explosion of frustration and energy."
"Things are very on the edge in a lot of communities and it wouldn't take very much to spark off unrest, riots, damage."
Jamieson says that his own department's enforcing of no holidays this year could, and very likely will, be the trigger that pushes mass amounts of people over the edge.
People who have never so much as even committed a crime could suddenly find themselves having run-ins with law enforcement, especially if they see others taking a bold and courageous stand against government tyranny.
Police forces in Manchester, London and Merseyside are all worried about the same thing, though they still intend to enforce the anti-humanity lockdown restrictions that are likely to spark unrest and even violence.
Professor John Edmunds, a member of the so-called Scientific Advisory Group for Emergencies (SAGE), is of the persuasion that locking people inside their homes alone indefinitely is the optimal way to stop the spread of the Wuhan coronavirus (Covid-19), even though lockdowns have been overwhelmingly proven not to do anything other than cause more harm.
————————————————-
ISRAELI MYSTIC WARNS "THE END OF THE AMERICAN EMPIRE" IS UNFOLDING
https://endtimeheadlines.org/2020/11/israeli-mystic-warns-the-end-of-the-american-empire-is-unfolding/ – Nov 4, 2020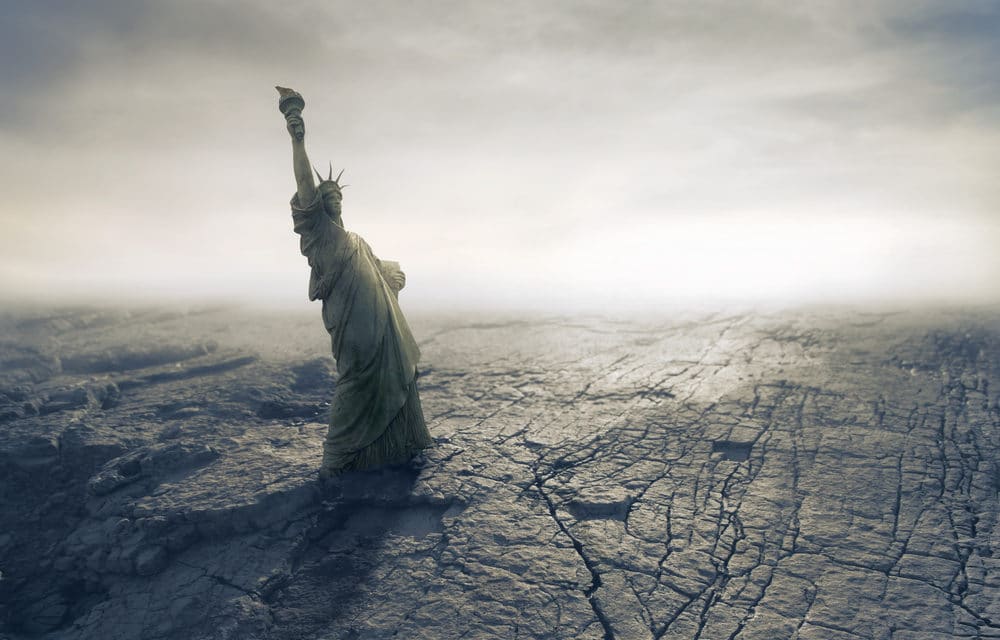 (OPINION) ETH – A Jewish Rabbi, Alon Anava has just made a stunning warning in regards to the US election. In the final 20 minutes of a recent 88-minute message, the rabbi stated that "This election is going to change the entire face of the planet."
Anava who reportedly teaches the Torah to Jews and Gentiles from the city of Tzfat, in Israel's Galilee region recently announced the claim in a class entitled "Will Trump win the elections? What do the Torah codes reveal?" and has been viewed more than than 21,000 times.
Anava directed his listeners to see a pattern in the Hebrew words of the Torah, that appear highlighted in red. The rabbi spent much time sharing multiple Torah codes related to the presidency of Donald J. Trump and the coronavirus. Most significantly, he explained a fundamental difference between the way Jews and Christians understand Biblical texts. He stated that "The whole Torah is coded," he taught, referring to the Hebrew text.
"Many messages are not written in the verses. The text is just the revealed part. Hidden in it are many other messages." Anava revealed multiple verses from Exodus 23, which is part of the weekly Torah portion of Mishpatim (Laws). According to the Rabbi, this is significant being that President Trump originally took office the week that Jewish communities worldwide were reading the Torah portion of Mishpatim.
The rabbi goes on to point out that, with skips of 73 letters, the Hebrew spelling of Trump is encoded in the Torah beginning in Exodus 23, which was read the very week he took office in 2017. According to Israel 365 News, The rabbi offered a few explanations for why skips of 73 letters are significant.
Among them is the fact that 73 is the numerical value of the Hebrew word chochmah, which means wisdom. "Hashem (God) runs the world with chochmah. This is how He controls governments and presidents," Anava explained. He goes onto state that  "It's almost irrelevant who is going to be the next president," Anava declared. "Either way you're looking at it, the redemption is going to come."
Anava referred to both President Trump and contender Joe Biden as "puppets" who will be fulfilling the will of God, whatever happens at the polls. "Regardless of who wins, the outcome will be the same because HaKadosh Baruch Hu (the Holy One, Blessed is He) is driving the train," Anava asserted.
"The whole system is set up to bring the country to civil war, martial law, and the end of the US. Either way, you look at it, it's going to bring the country down. "America is done. America is going to go down and with it, the entire world. Why? Because Hashem is preparing the entire world to bring His messiah – Moshaich ben David (Messiah, son of David) – to come and redeem the entire world, not only the Jews.
"There cannot be a redemption if there are governments. There cannot be a redemption if there are world leaders. Moshiach is going to come and remove the world leaders, so it's really irrelevant who is going to win. "You can kiss the Great United States of America goodbye.
Within a few months, you'll see this entire great country going down with its economy, with its power. And all the countries of the world are going to follow. "Anyone who is with the program is going to be part of it. And anyone who is against the program will not be part of it.  And the redemption is not only for the Jews. The redemption is for the entire world. All the nations of the world are part of it."
————————————————-
A

MESSAGE FROM AMERICA:
WE NOW LIVE IN AN OCCUPIED NATION AND HERE ARE SOME THINGS YOU CAN COUNT ON
Submitted by Dave Hodges on Thursday, November 5, 2020 – 16:07.
Many of you in the audience have been following me since I came on the scene in 2003 as John McCain was trying to steal my property and that of 300 of my neighbors. It was then that I took to the media to warn people about what was coming. This event led to my entry into the field of news reporting.
Today, I am going to make some general claims about what is coming.
WE WILL SOON BE UNDER THE RULE OF A DEMENTIA-LADE IDIOT, who is an extreme sexual predator just like Bill Clinton, who likely sexually abused his own daughter according to her diary, committed treason against his own country with China, Ukraine, Russia and Iran. This is just the short version of his resume. Joe Biden's nature is best exemplified by the pervert, criminal son he fathered. And this demented pervert is a communist who will not hesitate to take your property and kill you and your family, because that is what Bolshevik communists do. He will take your guns, so you cannot defend yourself against his tyranny. He will use FEMA camps, food as a weapon and mass murder to achieve his communist goals However, he is not the main threat and that honour belongs to Kamala Harris.
Harris, to put it bluntly is a slut who has used her womanhood and charms to achieve political gains. She is a self-admitted communist. She is not even a citizen as has been established here on the CSS. In my professional judgment, she will exercise the same control over you as have the likes of Mao, Stalin, Hitler, Pol Pot, etc. She is of this mindset. She will purge millions if allowed to do so because that is what her type does. The end result is all that matters to her and he is an appointed stooge of the New World Order whose task it is to use her new powers as president (soon to be realized based on the 25th Amendment) and stamp out all middle class wealth, all political liberties and establish an atmosphere of complete compliance to the coming satanically-inspired globalist regime that sets the stage for the end of days.
In this article, I am depending on my academic, work background and professional background in order to tell you, the reader, what is coming and it will not stop until the return of Jesus.
What enables me to make such predictions? Maybe nothing does. However, I have a lot of experience in alt media in working with the variables that are being brought to bear to subjugate you as well as to eliminate millions. I probably have the academic background to make judgment calls as to the scope and nature of what is consuming this nation. For the first time, I am going to list my qualifications that enable me to tell you what is coming and to provide an analysis based on my experience and academic background.
In 17 years, I have never disclosed much about the details of my background. And please believe me when I say, I am not bragging. In fact, I know my experience plus my background will be the reason that, one-day, I will be hunted down and executed. So, believe me when I say that if I intended to live to a ripe old age, the following credentials represent my own personal stage four cancer. However, I want to impress upon the reader, that my predictions are not the result of a knee-jerk analysis.  
Since 2003, I have done and or accomplished the following:
Written 14,000 articles.

Produced and performed 12,000 hours of radio

Produced and performed 1000 podcasts

On my newest TV venture, I have produced and presented 100 TV shows on thecommonsenseshow.tv.

I have been a guest on major shows from the Hagmann Report, Infowars, Agenda 21 Radio the largest digital radio show in America, Michael Savage, Fox News, etc.

I have a personal and professional relationship with almost all of the top alt media personalities. And yes, they are as likeable and are as honest in real life as they are in their public life.
Further, I possess the following academic/educational credentials
I have undergraduate degrees in sociology and history with a minor in political science.

I have certifications in research and statistics.

I have written 2 courses in statistics at the post-secondary level.

I have advanced degrees in the field of psychology.

I have taught all of the able from high school to post-graduate environments.

For nearly 5 years, I taught research methods to graduate students working on their dissertations, so I am qualified to pass judgment on polls, statistical presentation fraud like what we are seeing in the 2020 election.

I have been a head coach for basketball at the high school, college levels and served as an NBA scout (before wokeness).

I have served as a mental health therapist. My primary clients were state-sponsored, half-way house inmates seeking full probation. In this work, I developed many LEA and judicial contacts.  

I have developed some of the best information sources in either the mainstream and alt media. Some of these sources include Generals, past and present intelligence officers, ARFSOF leadership, CIA, FBI, DEA, DHS and the Space Force. My own father did covert R & D work for the beginnings of the "Secret Space Program.
Again, I stress I am not bragging. I honestly wish I was still teaching and coaching college basketball. What I do now is needed, but it is not fun. It is from my background that I feel that I have a firm handle on what is coming! But this is indeed most unpleasant as I have to shower the satanic excrement off of my body everyday because of the I constant evil I encounter. I have met the face of Lucifer and he wants all of us dead and he has now placed his stooges in place to do just that.
Based on my background and experience, this is what I believe is coming based on the stated goals of the Democratic Party the stated personal beliefs of Biden and Harris.
Christians will go through a "feed them to the lions" under Harris. To survive and keep the faith alive, we will have to head for the hills, so to speak.

The Constitution is dead and it will be buried under the next and last American administration.

Opposition to official dictates will be a life-threatening endeavor.

Homeschooling will be outlawed so that obedience to what will be the cult-like figure, Kamala Harris (ie Hitler)  and her soon-to-be youth groups can be realized.

Everything will be in service to the state.

Suicide rates can be expected to double, triple and quadruple because of the lost of hope among the adult population. The Biblical admonition that men's hearts will fail them because of the fear will be realized in the upcoming administration.

Cancel culture is in full effect. Teachers and professors not on board with the new regime are in extreme danger.

Harris let it slip that she will control your diet. This will be the beginning of the people placed on Universal Basic Income, because there will only be a few jobs that have not been destroyed as AI fully takes over. Your days of eating out and enjoying a steak are almost over.

Healthcare will enter the dark ages. Harriscare will model itself over the UK system. Pre-existing conditions will not be honoured or treated. Just like the Brits, age-exclusion will kick in. For example, I would expect people with over 45 with kidney ailments will not be given dialysis. They will be given comfort medication and allowed to die. Policies will exist that will lead to the extermination of people over the age of 60 because they are of little use to the establishment that will be living under the philosophy of Fabian Socialism.

Food will be used as a permanent condition of societal control. You will have food ration cards. Your diet will represent the worst as suggested by the World Economic Forum and the UN where the non-producers are systematically starved to death as were so many Jews in the work production factories.

You will be pledging allegiance to whatever plays the God of the day and their name will not be Jesus.

"Karens" and the Stasi, as well as your electronic devices will be monitoring for any sign of defiance which will be met with quickly and with extreme prejudice.

Your children are subject to the taking of the perverts who will administering this mad house of totalitarianism.

The personality of Harris, which is dominated by her extreme insecurity will become the benchmark behavior of the new administration. She is clinically paranoid, much like Hitler and Stalin. She will initiate mass purges against any group perceived as a threat. And of course, these purges will be preceded by false flags to justify the action and lessen the public resistance.

Elections of the future of future will have no cheating. That is because voting will be mandated with only one choice being offered.

No cars or any gas guzzling vehicles.

Lockdowns will be permanent because in what we used to label as flu season, will be accompanied by the new pandemic of the year.

Vast segments of communities will disappear. There will be an excuse developed, but this kind of covert depopulation will become mainstream. Why do I believe this? Because Harris is operating out of the UN playbook when is appearing to be legal and this is what the UN mandates.

One child policies will become mandatory.

As was present in Obama's EO 13603, conscripted work will eventually be mandated.

Families will be de-emphasized. We saw this in the BLM literature, prior to being taken down before the election. This will make it easier to split up families prior to being sent to forced labor camps.

Certain media viewing will be mandatory.

Internet participation will be reduced to entertainment, work functions and state-sponsored education. The CSS will no longer exist and neither will I.

All drugs will be legal in order to perpetuate the Bread and Circus distraction from the totality of the takeover.

All public gatherings will be outlawed.

Self-defense will be outlawed, including against home-invaders.

Free trade agreements will be less about agreements between nations, but about subverting national authority to international bodies.

There will be no due-process rights.

Political crimes and the wrong kind of free-thinking will be subject to immediate termination.

You will not own your home. The UN provision of the Strong Cities Initiative will come into play and the reworking of your home, for environmental reasons. The cost alone will cause your property to be forfeited to the state. Don't raise your eyebrows as this is already underway as the Federal Reserve owns over 33% of all mortgages in America, TODAY!!!

As indicated, some form of lockdown will be permanently enforced. If you want a predictive programming example, watch the old series, Colony, which is available on the streaming services. Martial law will be enforced by AI.

Travel will be almost nonexistent.

Subsistence living will be the norm as we will all be broke thanks to the New (gang) Green Deal.

In typical dictatorial form, if an associate, friend of family member is found guilty of plotting against the interest of the state, all who are close to them will be assumed to be complicit and executed as well. This will lead to hypervigilance and the extreme reporting from the "Karens" in our society.

Since China is now the new "world policeman", we will be subject to Chinese authority and justice.

The new government will morph into a state of neo-feudalism.

There will be sexual predators in the future because all their perversions will be made legal.

All hail GAIA!
Over the past year, I have accumulated a list of approximately 800 areas of our lives that will change when and if these Bolsheviks came to power.
I don't know if its God's programming, of the respondent conditioning from background. I find myself morphing into a new creature with new attitudes. I suspect that I am being prepared and the armor of God is being placed upon me as I prepare for my next mission. I feel strongly that my mission here at the CSS is nearly complete and that something far different awaits me.
In a recent conversation with Bob Griswold, he said that anyone who voted for Biden and Harris is not an American. I had already come to the same conclusion. I have always tried to honor all people regardless of belief and background. However, I now look at a Biden-Harris supporter with contempt. They are my enemy and we are at war. I am not violent by nature and have asked God's for guidance. However, I already know that these Bolsheviks are not Americans and they are part of the group that will enslave all freedom-loving Americans. If very many of you have similar and new feelings, I suggest we are being prepared for the new conflict that is right around the corner.
Solutions, I don't have any logical solutions at this time! I am certain that God will show me.
Make no mistake about America, you are living in an occupied nation!
MORE TO COME…..
————————————————-
LOOKING AHEAD AND WHERE THE KINGDOM REALLY IS:
https://prophecyupdate.blogspot.com/ – Jonathan Brentner
[This may be the second time I have repeated a post in all of these years, but I believe its an important message today and worth re-reading]
Jesus said, "My kingdom is not of this world. If it were, my servants would fight to prevent my arrest by the Jewish leaders. But now my kingdom is from another place." (John 18:36)
The events of 2020 have uncovered a list of items in my life of which I had not yet fully let go.
During the past five years I have watched for Jesus' appearing with much eagerness. The Lord has already used affliction and suffering in my life to loosen my grip on many things in this world. However, this year has brought new meaning in regard to letting go of things in my life and it has not been easy.
Please know I am not advocating a position of giving up or one of just accepting the changes others impose upon us, not at all. What I am learning this year is to loosen my grip on the transitory things of life and tighten my grasp on the wondrous promises of eternity found in Scripture.
Here are the areas in which I held on much too tightly before 2020:
In some ways, I took my rights as a United States citizen for granted. Watching some of them rapidly vanish, at least for a while, has led to moments of despair. "Will this loss become permanent?" I have often wondered. This has been a difficult area for me; one in which I have overreacted at times.
Just last week I read two news events that reinforce just how far away we are from the freedoms we enjoyed just seven months ago. In Indiana, the penalty for not wearing a mask in public can result in up to six months in prison. The Supreme Court ruled against a church in Nevada that sued the state so it could have the same freedom in regard to attendance as casinos. By a 5-4 vote, the Court tossed aside the freedom of worship clause in the Constitution and voted against the church. Both these things make me cringe as I see them as impositions on my freedoms.
This does not imply that we remain silent on these matters nor stand up for our rights (as I am doing here); it's more a matter of recognizing that we live in the last days of history before the trumpet sounds and Jesus takes us to the place He's preparing for us in His Father's house (John 14:1-3). It's learning not to fret but rather trust the Lord (Psalm 37:7-9).
PUBLIC WORSHIP
This could perhaps fall under the previous category, but I think it deserves its own heading. Before this year I could not have imagined that the government could so quickly take away our right to public worship. The governor of California recently made singing in church illegal and then prohibited all church gatherings even to the point of making home Bible studies illegal. Yes, he did.
I always thought this might happen in America, but I never imagined it would start with such widespread acceptance among believers.  I applaud the churches in California what are continuing to meet.
SPORTS
The first blow I endured here came with cancellation of the Big Ten Men's Basketball tournament and later with the elimination of the entire NCAA March Madness. Before these things happened, I thought that I had kept my love of sports in a proper place and in some ways I had. However, as I watched all sporting events vanish in the Spring, I realized the Lord had more work to do in this area of my life.
For several months, I had no choice but to let go of my love for sports and that allowed the Lord to further distance my heart from this attachment. I still hope for college sports to return in the fall, but I know this may not happen.
My desire for Jesus' appearing in the coming months has become greater than that of watching my favorite college team play football.
POLITICS
This may seem like a rather strange area of letting go, but I recently felt sadness at hearing that because of the China virus panic, President Trump had closed many, if not all of public events during the upcoming GOP convention. I did not realize until that moment how much I looked forwarded to watching some of the speeches and the excitement of the nominating process at a crowded convention. (I have been a political junkie since I was a child.)
I know my future depends solely on the Lord rather than politics or the outcomes of elections. I rest in His sovereignty over all national and world events, especially in the area of politics. Psalm 46:10 has become my "go to" verse as I watch chaos and violent destroy the lives of people of all races. I read Psalms 46-47 at least once a week; someday the Lord will reign in righteousness over this world.
We are not helpless in combating the wickedness we see; until Jesus comes for us, prayer remains vital part of our arsenal in fighting back the demonic wickedness that has overrun cities across the world. One Satanist who came to Christ recently wrote about how the prayers of the saints limited him in his previous life.
PERSONAL SAFETY
I always expected that lawlessness and violence would reign supreme during the tribulation, but I did not expect to see such anarchy before it even began, while we remained earthbound.
The violence on the streets in the United States this year has led to the loosening of my grip on personal safety. Although no threat currently exists in the area where I live, I know that my future safely is no longer something I can take for granted. If I travel to another city, will I be safe? Is there a threat that Antifa protestors might stop my car and injure my wife or me? When I go out for walks, I sometimes recall the numerous videos I have seen on social media with innocent people attacked and killed by people belonging to the anarchist groups seeking to overthrow the government of the United States.
I am not fearful for my life nor of what lies ahead; it's just that my awareness of the transitory nature of this life has grown substantially. I no longer take my personal safety for granted and am taking steps to increase the protection of my home and wife should threats arise where I live.
Despite once thinking I already had let go of the things of this life, I find myself continuing to loosen my grip on this world while tightening my grasp on the biblical promises of Jesus' appearing, my home in heaven, my reign with Jesus during the millennium, and eternal joy on the New Earth and in the New Jerusalem.
I do not believe that enjoying our freedoms, sports, politics, or a trip to our favorite restaurant are sinful activities by themselves. Although many people idolize these things, especially sports, I believe one can enjoy a good football game without stepping outside the will of God.
For me, this year has reinforced the lesson of 2 Corinthians 4:17-18, which teaches us to focus on "the things that are unseen. For the things that are seen are transient, but the things that are unseen are eternal." If nothing else, the events of 2020 demonstrate the fleeting nature of the things in this world, they can vanish in a moment.
As we watch the seven-year tribulation come at us like an out of control diesel locomotive, we know the rapture must be ever so close, and it is. Even though I hate what is going on in my country and in the world, I recognize that not only does Scripture tell us these things would happen, but they enable us to loosen our grip on a world headed toward devastation and death amid the outpouring of God's wrath.
It's a worthwhile trade-off, is it not? We relax our grip on things that belong to our transitory world system and hold on tightly to the eternal joy ahead for us.
Someday soon we will enjoy the pleasures of a restored world during the millennium and the joys of eternity. Until then we groan at times waiting for our hope to become sight (Romans 8:22-25).
Maranatha!!
————————————————-
THE RETURN OF THE KING
https://prophecyupdate.blogspot.com/2020/11/the-return-of-king.html – Jonathan Brentner
I love The Lord of the Rings trilogy of movies. Of the three, my favorite is The Return of the King. When all looks lost for the fortress of Isengard, King Aragorn arrives and saves the stronghold from certain devastation and a great loss of life.
Try to imagine The Lord of the Rings without the final instalment of The Return of the King? There would be no final defeat of evil or victory over the vile schemes of Sauron. Because of the timely arrival of King Aragorn, justice wins out over wickedness and death. The king saves human life from annihilation.
In the same way, Jesus' glorious return to the earth in the midst of the epic battle for Jerusalem will save humanity from extinction at the end great tribulation (read Matt. 24:21-29).
The Lord of the Rings is allegory; Jesus' future return to earth is reality. In Tolkien's symbolic tale of the Second Coming, King Aragorn defeats the forces of the demonic Sauron that are attacking Isengard. In biblical prophecy, Jesus will triumph over the forces that Satan will someday gather to destroy Jerusalem.
The apostle John describes the glorious return of our great King in the book of Revelation. From beginning to end, it's all about Jesus (see Rev. 1:1)! He is the head of the church to whom belongs all worship and adoration (chs. 1-5). He judges the wickedness of the world, wipes out Satan's kingdom, destroys the antichrist and false prophet (chs. 6-19), and takes His rightful place on the throne of David ruling over the nations of the world (ch. 20). After Jesus' final defeat of Satan, death and all other enemies, God brings in the eternal state with the new earth and New Jerusalem (Chs. 21-22).
————————————————
JESUS CHRIST RETURN FOR HIS CHURCH IS "IMMINENT"
Matt. 7:27 And the rain descended, and the floods came, and the winds blew, and beat upon that house; and it fell: and great was the fall of it.
Matt. 24:38 For as in the days that were before the flood they were eating and drinking, marrying and giving in marriage, until the day that Noe entered into the ark,
Matt. 24:39 And knew not until the flood came, and took them all away; so shall also the coming of the Son of man be
——————————————–
DON'T WAIT FOR THE LAST MINUTE
We are currently in the "Birth Pangs" pending the coming "7 year TRIBULATION" period, where all the Nations on Earth will be subject to God's Wrath on an "UNGODLY" World. The Rapture of Jesus Christ Church is "TOTALLY" imminent; And what will follow after that will be massively more devastating that we are seeing right now (Read

Revelation Ch 6 – 22

) God is trying to get everyone's attention to the coming Judgments; He does not want "ANYONE" to perish, but all to come to repentance. He loves us, but will not stand idly by and watch the World, (His Creation) turn to sin and debauchery). We are currently living in a fallen "Satanic" World where "EVIL", is totally accepted, "and God and his Love for his Church": is being exponentially rejected. The time has come when God HAS TO intervene, and he is (The prophetic word listed in his Word the Bible is being fulfilled exponentially).
——————————————————
THE NEW WORLD ORDER:
ONE WORLD GOVERNMENT – ONE WORLD ECONOMIC SYSTEM – ONE WORLD RELIGION
Dan. 9:27 And he shall confirm the covenant with many for one week: and in the midst of the week he shall cause the sacrifice and the oblation to cease, and for the overspreading of abominations he shall make it desolate, even until the consummation, and that determined shall be poured upon the desolate
Dan. 7:24 And the ten horns out of this kingdom are ten kings that shall arise: and another shall rise after them; and he shall be diverse from the first, and he shall subdue three kings
Rev. 17:12 And the ten horns which thou sawest are ten kings, which have received no kingdom as yet; but receive power as kings one hour with the beast
—————————————————-
THE MARK OF THE BEAST:
DON'T TAKE THE (FUTURE) MARK OF THE BEAST AND GIVE YOUR CONTROL OVER TO THE "BEAST SYSTEM" – THIS IS AN ABONOMINATION TO GOD: (YOU ARE HIS CREATION):
Rev. 13:14 And deceiveth them that dwell on the earth by the means of those miracles which he had power to do in the sight of the beast; saying to them that dwell on the earth, that they should make an image to the beast, which had the wound by a sword, and did live.
Rev. 13:15 And he had power to give life unto the image of the beast, that the image of the beast should both speak, and cause that as many as would not worship the image of the beast should be killed.
Rev. 14:9 And the third angel followed them, saying with a loud voice, If any man worship the beast and his image, and receive his mark in his forehead, or in his hand
THE PUNISHMENT FROM GOD FOR THOSE WHO TAKE THE MARK AND WORSHIP THE "BEAST SYSTEM":
Rev. 14:10 The same shall drink of the wine of the wrath of God, which is poured out without mixture into the cup of his indignation; and he shall be tormented with fire and brimstone in the presence of the holy angels, and in the presence of the Lamb:
THE CORONAVIRUS INJECTION

–  (YOU ARE GOD'S CREATION – CHANGING YOUR D.N.A. (IS AN ABONOMINATION TO GOD WHICH IS WHAT THIS INJECTION WILL DO TO YOU.
————————————————-
THE FUTURE CONONAVIRUS INJECTION AT THIS POINT IN TIME ALSO APPEARS TO BE "MASSIVELY" AGAINST GOD AS IT WILL IS ALSO TAINTED WITH A CHANGE IN YOUR (R.N.A. WHICH CHANGES YOUR D.N.A.) AND WILL ALTER YOUR BODY IN MANY WAYS, (INCLUDING DEATH). ALREADY DOZENS OF PEOPLE HAVE DIED DURING TESTING OF THIS "ABONOMINATION".