World Events Pointing to the Rapture and the Soon Return of Jesus

298K subscribers
Please Help Support This Ministry:

https://www.paypal.me/watchman1963

Cash App: $watchman1963 Please subscribe to my backup channel:

https://www.youtube.com/channel/UC4nc…

Current Events Linked To Biblical Prophecies. Everything is unfolding just as the bible foretold. Wars, Volcanic Eruptions, Earthquakes, Extreme Weather, Christian Persecution, Violence and more!
—————————————–
USA in Bible Prophecy…War of Gog and Magog

298K subscribers
—————————————–
Risk of new world war is real, UK armed forces warns-Abbas demands return of US Embassy to Tel Aviv

59.3K subscribers
—————————————–
Cancel to Help Indian (Nov 10,2020) Russian Deploys Thousands Army & Tanks for aggression Near Japan

Cancel to Help Indian (Nov 10,2020) Russian Deploys Thousands Army & Tanks for aggression Near Japan The formidable Russian-origin T-72 tanks have been deployed by India and Russia from high in the Himalayas to Islands in the Asia Pacific to thwart possible aggression from adversaries – China and Japan. The Russian Armed forces have boosted their defenses in the vulnerable Kuril Islands, the easternmost islands off the mainland coasts bordering Japan. According to reports, Moscow is poised to deploy their latest T-72B3 tanks at the islands, to strengthen their defense against a possible but unlikely invasion from Japan. It was also reported that the first batch of tanks have already been delivered to the area, and according to the Defense Ministry, the total rearmament and training would be completed within one to two years.
—————————————–
PAST0R J.D.FARAG – Bible Prophecy Update – November 8th, 2020
•

Streamed live on Nov 9, 2020

Pastor JD answers the question of "Now what?" in light of the ongoing chaos over the US presidential election declaring Biden the winner. Subscribe to Pastor JD's new prophecy website at

http://jdfarag.org
—————————————–
What's Really Happening In 2020 Election Prophetically
•

Streamed live 15 hours ago

44.9K subscribers
There are signs in the election showing what's really happening behind the scenes pointing to a transition into Biblical prophecy that is nearing. Support this ministry so we can continue sharing signs of Biblical prophecy to the world, donate here:

https://signsofthelastdays.org/giving-2/

Check recurring contribution button to become a monthly Partner In Prophecy.
—————————————————
LATEST NEWS CLIPS – ARTICLES PRESENTATION (TUESDAY 10th NOVEMBER 2020)
—————————————————
(THIS IS THE WORLD'S CURRENT TIMELINE)
M

att. 24:6

And ye shall hear of wars and rumours of wars: see that ye be not troubled: for all these things must come to pass, but the end is not yet.
Matt. 24:7 For nation shall rise against nation, and kingdom against kingdom: and there shall be famines, and pestilences, and earthquakes, in divers places.
Matt. 24:8 All these are the beginning of sorrows.
Matt. 24:9 Then shall they deliver you up to be afflicted, and shall kill you: and ye shall be hated of all nations for my name's sake.
Luke 12:40 Be ye therefore ready also: for the Son of man cometh at an hour when ye think not
—————————————–
THIS IS THE WORLD'S VERY NEAR FUTURE:
Matt. 24:21 For then shall be great tribulation, such as was not since the beginning of the world to this time, no, nor ever shall be
—————————————————
WE PREACH THE BLESSED HOPE FOR THE FUTURE IN JESUS CHRIST OUR SAVIOUR
1Cor. 12:3 Wherefore I give you to understand, that no man speaking by the Spirit of God calleth Jesus accursed: AND THAT NO MAN CAN SAY THAT JESUS IS THE LORD, BUT BY THE HOLY GHOST.
"Behold, I come like a thief! Blessed is he who stays awake and keeps his clothes with him, so that he may not go naked and be shamefully exposed."
"And you know what is restraining him now so that he may be revealed in his time. For the mystery of lawlessness is already at work. Only he who now restrains it will do so until he is out of the way."
REV. 14:12
Here Jesus was alluding to the fact that the Doctrine of Eternal Security WILL EXPIRE WITH THE RAPTURE OF THE CHURCH
Luke 12:37 Blessed are those servants, whom the lord when he cometh shall find watching: verily I say unto you, that he shall gird himself, and make them to sit down to meat, and will come forth and serve them
SO WON'T YOU ACCEPT JESUS NOW AND BE REMOVED FROM THAT EVENT  (OF TRIBULATION) AND LIVE FOREVER WITH JESUS IN THE FAMILY OF GOD?
2 "(For he saith, I have heard thee in a time accepted, and in the day of salvation have I succoured thee: behold, now is the accepted time; behold, now is the day of salvation.)" (2nd Corinthians 2:6)
———————————————–
"Every kingdom divided against itself is brought to destruction, and every city or town divided against itself will not stand" (Matthew 12:25; Mark 3:25; Luke 11:17).
———————————————–
—————————————————
DAILY CHRISTIAN BIBLICAL QUESTIONS AND ANSWERS:
—————————————————
Why Do Good Christians Get Sick And Hurt?
https://gracethrufaith.com/ask-a-bible-teacher/why-do-good-christians-get-sick-and-hurt/
QUESTION:    I have been reading your articles, and have learned much from you. I co-teach a Men's bible study every two weeks and this year we decided to study God's word without using a study guide. My turn is coming up (probably be four sessions) I felt lead to study Psalm 91. I personally believe that this is God's direct word of protection to and over me and my family. But, when faced with teaching and open discussion I know that the men will ask questions such as: Why do good Christian people get sick, hurt, and so on. What are your thoughts on this?
ANSWER:    Psalm 91 is a great way to communicate God's protective nature. As for why Christians get sick, etc. It's a complex issue but here are some thoughts to ponder.
The world is in a fallen sin-filled state, and sin causes disease. The normal person spends a fair amount of time each day doing things that make us more vulnerable to accidents and disease rather than less. We choose to eat and drink things that are harmful to our health. We live stress-filled lives, refuse to forgive others who've wronged us, and refuse to ask God to forgive us when we've sinned.
We don't really believe God's promises, we don't subordinate our will to His and we don't obey His commandments. In short, even the best of us live in an open state of rebellion. And then we blame Him for not protecting us when things go wrong. It doesn't make sense, does it?
By the way, have you ever met a "good" Christian? You might know people who project a good image or perform good works but does that make them "good" in God's sight? Have your class discuss Romans 3:10-18. And remind them that Jesus refused to let Himself be called good, saying that there's no one good but our Father in Heaven (Mark 10:18).
Too Sick To Do Anything
https://gracethrufaith.com/ask-a-bible-teacher/too-sick-to-do-anything/
QUESTION:    If we are bought with a price (which we are) that means we are not free to do anything we want to. I have been sick and cannot do anything but lie down and listen to the TV. I cannot concentrate on the bible and I do not feel like listening to bible teachings. I just want to do nothing but to make the time pass so I have the TV on. My question is this: am I in sin because of this? I have an enormous amount of guilt. I hurt physically and just do not want to get into the bible right now. Please do not sugar coat for me.
ANSWER:    The phrase you quoted is from 1 Corinthians 6:20. The context of 1 Cor. 6:12-20 is avoiding sexual misconduct. Paul warned us that sexual sin is committed with one's body which is now a Temple of the Holy Spirit. Since we were bought with a price (the Blood of Jesus) we no longer have the right to use our bodies in that manner. This passage does not apply to cases of physical illness. I have rarely been so sick I couldn't even get up enough energy to think, let alone act, but it has happened. This is the body's way of telling us it needs all our energy to get well. Feeling guilty about being unproductive only makes it worse.
I'm assuming you've been asking the Lord to take the illness away. If not, you should definitely be doing that. It can only help.
Anointing The Sick
https://gracethrufaith.com/ask-a-bible-teacher/anointing-the-sick/
QUESTION:    I've been reading your articles on faith and healing of the sick, searching for an answer from the Lord on this very subject. I rejoiced when I read your articles, finally someone speaks clearly and biblical on this issue. The Lord has answered my question through you. So now what? Well, first I will pray that my faith be increased and second I would like to know exactly how to anoint with oil. I read through scripture that anointing by oil is done regularly so I'm sure James probably had some custom in mind when he commanded us in James 5:14 to do it. Surely there is some Hebrew custom on the method? Could you tell us how?
Is anyone among you sick? Let them call the elders of the church to pray over them and anoint them with oil in the name of the Lord. And the prayer offered in faith will make the sick person well; the Lord will raise them up. If they have sinned, they will be forgiven.
First of all, remember there's no magic, either in the oil or in the way it's applied. It's the faith of the people involved that's most important.
Anointing with oil is a way to symbolize setting someone or something apart for the Lord. The Hebrew word for Messiah means anointed one. He was set apart for a purpose. Anointing a sick person is a way to consecrate them to the Lord, to make them sacred. It puts the spiritual world on notice that the person belongs to the Lord and the sickness, which came from the enemy, no longer belongs there.
Most Christian Book stores have anointing oil for sale. It's normally made from olive oil with some special fragrance that's pleasing to the Lord mixed in. Place a little on your finger when you're about to pray for someone. Then apply it to the forehead of the person you're praying for as you begin your prayer. Many people keep their hand in contact with the person all through the prayer by placing it lightly on the front part of their head.
Hurt Not The Oil And Wine
https://gracethrufaith.com/ask-a-bible-teacher/hurt-not-the-oil-and-wine/
QUESTION:    Thank you so much for helping me to learn the Word. My question is from Revelation 6:6 dealing with last part, "and see thou hurt not the oil and the wine." I'm sure it must mean more than a literal meaning.
ANSWER:    The context of this verse is the difficulty most people will have just trying to survive during the early days of Daniel's 70th Week. I believe the first part of Rev. 6:6 combines hyper inflation with food shortages, saying it will take everything people can earn in a day just to buy enough food for that day. Oil and wine will be luxuries beyond the reach of all but the very wealthy, who are generally not harmed by economic problems to the extent the average person is.
Some say we'll see these conditions emerging before the end of 2011, and note that the prices of some food items have already risen substantially from what they were just a few months ago. This is not to say that we're in the midst of the Seal Judgments. But I do believe we're seeing early signs that they're not far off.
—————————————————-
NEWS CLIPS/ARTICLES OBTAINED FROM MANY SOURCES – INCLUDING

Tracking bible prophecy.org
Rapture Ready News
Prophecyupdate.Com
Main News Channels
End Times Headlines
Prophecyupdateblogspot.com
Stevequayle.com
Gracethrufaith.com
Nowtheendbegins.com
Other Christian Sites
(CLICK ON) LATEST DAILY NEWS CLIPS:
ISRAEL NEWS:
THE MIDDLE EAST PEACE PLAN IS "ANTI GOD" – (GOD WILL NOT ALLOW JERUSALEM TO BE DIVIDED).
ZECHARIAH 12:2-3
Zech. 12:2 Behold, I will make Jerusalem a cup of trembling unto all the people round about, when they shall be in the siege both against Judah and against Jerusalem.
WORLD TERRORISM – CHAOS – WARS
GENERAL WORLD NEWS:
————————————-
GENERAL WORLD CORONAVIRUS NEWS:
WORLD FINANCE:
Rev. 6:5 And when he had opened the third seal, I heard the third beast say, Come and see. And I beheld, and lo a black horse; and he that sat on him had a pair of balances in his hand.
MASSIVE EARTH CHANGES/EARTHQUAKES/VOLCANOES ETC:
2Chr. 7:13 If I shut up heaven that there be no rain, or if I command the locusts to devour the land, or if I send pestilence among my people;
2Chr. 7:14 If my people, which are called by my name, shall humble themselves, and pray, and seek my face, and turn from their wicked ways; then will I hear from heaven, and will forgive their sin, and will heal their land
CHRISTIAN AND RELIGIOUS WORLD NEWS:
WEBPAGE ADMINISTRATOR:  Keep in mind the word "RELIGION" in the Greek is "Religare" meaning "Bind back" or "yolk" – CHRISTIANITY is not "bound" We are free in Jesus Christ our Saviour.
Matt. 24:9 Then shall they deliver you up to be afflicted, and shall kill you: and ye shall be hated of all nations for my name's sake.
Matt. 24:10 And then shall many be offended, and shall betray one another, and shall hate one another
EXTRA WORLD – ALTERNATIVE NEWS:
Please keep in mind that this collection of News Articles is mainly concerning America, but also take note that what happens in America will also "Dramatically" affect Australia and the rest of the World "Massively".
———————————————-
WORLD – PROPHETIC NEWS ARTICLES PRESENTATION  (TUESDAY 10th NOVEMBER 2020)
———————————————-
MIDDLE EAST AND WORLD WAR LOOMING THE BUILD UP TO PSALM 83  – ISAIAH 17 AND GOG OF MAGOG WARS EZEKIEL 37-38:
THE WHOLE WORLD IS UNSTABLE FINANCIALLY, POLITICALLY, PHYSICALLY, MORALLY, GODLY: – AND BECOMING MORE SO DAILY. (WE ARE IN THE BEGINNING OF SORROWS (MATT 24:8)
THE BIBLE STATES THAT IT WILL ONLY GET WORSE BEFORE THE START OF THE TRIBULATION OF MANKIND – (REVELATION 6)
But before that we have to go through the Birth Pangs, leading up to the Tribulation of Mankind; and I feel that the beginning of Matthew 24 explains that time very well. We are currently in the Birth Pangs (Even though Matthew 24: is directed at the Jewish Nation, it still reflects Biblical Prophecy for the whole World at this time):
Matt. 24:6 And ye shall hear of WARS AND RUMOURS OF WARS: see that ye be not troubled: for all these things must come to pass, but the end is not yet.
Matt. 24:7 FOR NATION SHALL RISE AGAINST NATION, AND KINGDOM AGAINST KINGDOM: and there shall be famines, and pestilences, and earthquakes, in divers places.
—————————————————-
GENERAL PROPHETIC NEWS SECTION:
—————————————————–
IRAN PRESIDENT ROUHANI: AMERICA MUST NOW SURRENDER'
https://prophecyupdate.blogspot.com/2020/11/iran-president-rouhani-america-must-now.html –  Rusty Weiss
Iran President Hassan Rouhani warned that whoever should win the election in America must prepare to surrender to the Islamic Republic.
"The U.S. government has no option but to give in to the law, the pressure of public opinion, and the resistance from the great Iranian nation," reports the Tasnim News Agency.
"Our nation would not buckle under the pressures," Rouhani continued. "We can overcome the enemies and force them to resume honoring the law and regulations."
His statements appear to be referencing sanctions imposed by the Trump administration, something Rouhani said Iran had "withstood."
Iran's president would claim that the surrender is not contingent on who should win the election.
"IT IS NOT IMPORTANT WHO IS ELECTED PRESIDENT, AS THE NEXT US ADMINISTRATION WILL SURRENDER TO THE IRANIAN NATION," he threatened.
Rouhani can say he doesn't care who wins the election but we're pretty certain only one candidate will 'surrender' to the whim of the Islamic Republic.
Biden, after all, was part of an administration that sent pallets of cash to Iran as they sought to give them nuclear capabilities.
Biden's campaign surrogate, Barack Obama, famously gave nearly $2 billion to Iran as leverage to ensure three American prisoners were released, money which, according to CNN at the time, "was flown into Iran on wooden pallets."
————————————————-
SCIENTISTS ARE PREPARING FOR 'WORST-CASE SCENARIO' OF ASTEROIDS, VOLCANOES, AND SOLAR STORMS
https://endtimeheadlines.org/2020/11/scientists-are-preparing-for-worst-case-scenario-of-asteroids-volcanoes-and-solar-storms/ – Nov 9, 2020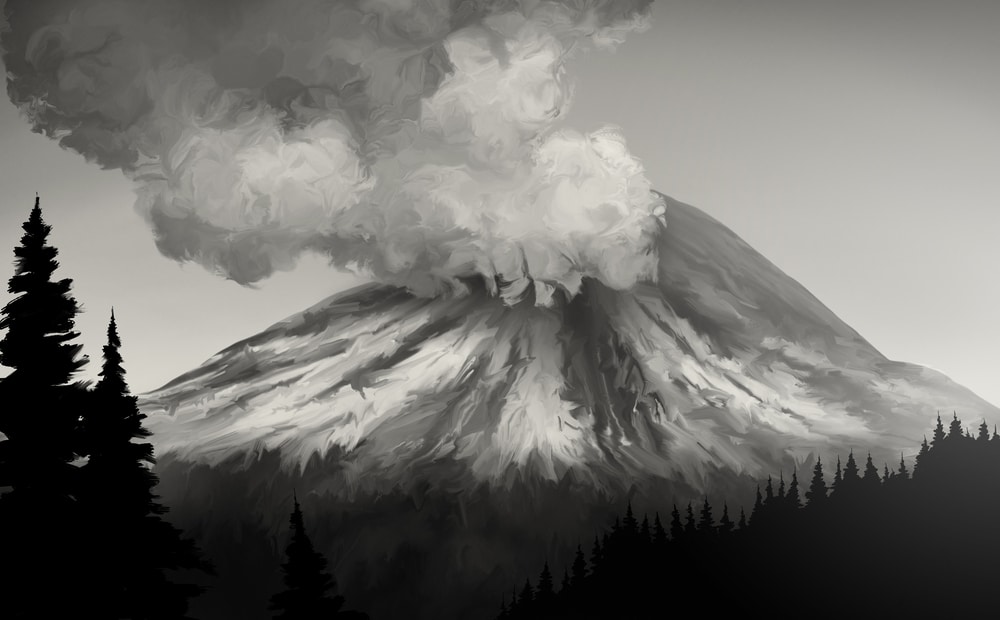 (ETH) – The World is facing threats from a slew of disasters ranging from asteroids, volcanoes, and even solar storms and scientists are working overtime to prepare humanity for threatening scenarios in the future.
Scenarios such as an asteroid striking the earth in which the likelihood of it happening are very rare, at least not until we get into the tribulation period. But just in case, the earth has a watchman on the lookout for exactly the kind of threat that wiped out the dinosaurs. According to CBN News,  Lindley Johnson is NASA's planetary defense officer who told CBN that we now have the technology to detect things like asteroids far in advance.
"We believe we have already found all of the near-Earth asteroids that are of that size that can cause the same kind of catastrophe that occurred to the dinosaurs but there are still a few large ones to find out there," Johnson told CBN News.  Johnson assured CBN News that himself and other planetary defenders have a plan to redirect and asteroid potentially heading for earth.
In fact, Next summer, NASA reportedly will test that capability for the first time by crashing a probe into an asteroid's moon, knocking it off orbit, and off-course. "We've been given the tools to prevent this ever happening to us again and so we should use them," Johnson said. The 1944 eruption of Mount Vesuvius rained down on the Naples area of Italy some 2,000 years after it destroyed Pompeii. And in regards to volcanic eruptions such as this one Geophysicist, Michael Poland who is with the US Geological Survey stated:
"How do you coordinate an evacuation of a city of millions?" he said. "There are environments like that all over the world, not just Naples. Environments like that [are] in Indonesia, Philippines. Taal volcano eruption near Manila – if there had been a really large eruption – how do you coordinate a massive evacuation?"
"There's no stopping a volcano," Poland continued. "Occasionally we get this question, like 'why don't you just drill into the volcano and pump water down there?' And the scale of the problem is really incomprehensibly big. So, no, you can't stop a volcano from erupting. You might be able to divert some of the products but the best mitigation methods we have today are to get out of the way."
Poland warns that many volcanoes erupt suddenly such as Mount St. Helens which erupted in just minutes, back in 1980 resulting in 57 lives lost and hundreds of millions of dollars in damage. The volcano literally wiped out every living thing within 230 square miles, the devastation forced the world to take volcano monitoring a little more seriously.
"The science of eruption forecasting certainly has advanced – we can recognize a lot of eruptions that are becoming restless based on earthquakes, ground deformations, gas emissions," Poland said. Poland also oversees the Yellowstone Volcano Observatory.
"With Yellowstone, the worst-case scenario is always a tremendous explosion, of the kind that last happened about 631,000 years ago. That was one of these super-eruptions that occur on average maybe every 50-100,000 years somewhere on the planet," he said. "These sorts of eruptions would be immediately devastating to everything around them out to a radius of hundreds to thousands of kilometers," he said.
WEBPAGE ADMINISTRATOR:
IN OTHER WORLD THE WORSE CASE SCENARIO OF THE 7 YEAR TRIBULATION REVELATION 6 TO 22
————————————————-
CHINA AIMS FOR 'SPACE DOMINANCE'
https://prophecyupdate.blogspot.com/ – WND Staff 
China expert Gordon Chang is warning of China's plan to become the dominant presence in space.
President Trump has created the Space Force, but Chang, author of "The Coming Collapse of China" and a senior fellow at Gatestone, noted China will be launching satellites almost every other week starting next March.
"In one instance the gap in next year's frenetic schedule of launches will be only five days," he wrote. "This year, through the end of September, China launched 29 satellites, more than any other nation. The U.S. was a close second with 27."
And, he said, the communist regime wants to "widen its lead."
"President Obama's view sounds smart but was deeply mistaken because, among other things, it failed to take into account the fact that Beijing was already weaponizing the high ground. 'China has been working hard to militarize space since the issuance of its '863 Program' of 1986,' Rick Fisher of the Virginia-based International Assessment and Strategy Center told Gatestone. The 863 Program was followed by 1992's 'Project 921,' run by the General Armaments Department of the Central Military Commission. After the sweeping 2015 reorganization of the Chinese military, control of space ended up in the Commission's Armaments Development Department."
SPACE ISN'T A WEAPONS-FREE ZONE.
————————————————-
J.D. FARAG UPDATE
(CLICK ON LINK BELOW)
Pastor JD answers the question of "Now what?" in light of the ongoing chaos over the US presidential election declaring Biden the winner. Subscribe to Pastor JD's new prophecy website at http://jdfarag.org
————————————————-
https://prophecyupdate.blogspot.com/ – Cassie B. 
If you've ever wondered why some areas of the world are stopping 5G rollouts due to health concerns while others are carrying on with their plans without reservation, look no further than the deep pockets of telecommunications firms and the social media platforms protecting them. Although it's not hard to find information about 5G's many dangers if you look for it, those who criticize 5G technology are being regularly silenced by Big Tech as they try to keep word from spreading.
That's exactly what happened to Sacramento activist Noah Davidson when he noticed family members experiencing health problems right after Verizon put up a small cell tower 45 feet from their home. After other members of the community started experiencing similar problems, he started a grassroots movement to help raise awareness about the dangers of 5G and to work with telecommunications firms to set up a program allowing those who don't want 5G near them to opt out.
However, his efforts apparently drew the attention of internet censors, with YouTube suspending his account without explanation. His videos contained footage of activists speaking out at a city council meeting in Sacramento. Of course, it benefits YouTube and its owner Google greatly to have this technology in wide use throughout the country.
It is not unusual for Facebook to silence voices that threaten its own profits and those of its sponsors. Facebook recently blocked at least two anti-5G groups, one of which had 60,000 members. The groups were set up to unite people with concerns about the rollout of 5G.
Meanwhile, Children's Health Defense, a nonprofit organization founded by Robert F. Kennedy, Jr., filed a complaint against Facebook and CEO Mark Zuckerberg for censoring its posts by labeling claims about 5G as well as vaccines as containing "false information checked by independent fact checkers." They also named Facebook's fact checking partners – PolitiFact, Poynter Institute and Science Feedback – in the suit.
The media is also helping keep 5G concerns under wraps. When an international group of hundreds of scientists wrote a letter to the World Health Organization outlining serious concerns about the electromagnetic fields created by wireless devices, their efforts did not get a lot of media attention, despite identifying such serious dangers as a greater cancer risk, genetic damage, reproductive system changes, memory and learning deficits, neurological disorders and cellular stress. They also pointed out that EMF affects living creatures at levels that are quite lower than most guidelines.
One thing that makes 5G particularly risky is its use of a shorter wavelength than the one that 4G networks use. Alarmingly, 5G networks use millimeter wavelengths that are not unlike those used in crowd control devices to make targets feel like their skin is burning. There has also been research showing that human sweat ducts essentially act like antennas that attract short millimeter waves, where they are absorbed into the body.
There's also the fact that exposure to the EMF created by wireless devices will be unprecedented. First, because the short millimeter waves it uses cannot travel as far as longer waves, there will be significantly more small cell units installed to help create a 5G network. In some places, they may be installed every couple of houses, and they will all be emitting microwave radiation.
On top of that, the number of wireless devices in use is increasing dramatically. Smart cities are using wireless networks for collecting and analyzing data about everything from traffic and lighting to security, transit and parking, while people everywhere become increasingly reliant on their devices. In short, 5G is going to be everywhere pretty soon, and there won't be a way for those who wish to avoid it to do so.
WEBPAGE ADMINISTRATOR:
5G IS DEADLY IT IS DESIGNED TO KILL OFF THE MAJORITY OF OUR WORLD'S POPULATION
RELATED NEWS CLIP:
————————————————-
https://prophecyupdate.blogspot.com/ –
Daisy Luther
Rumor has it that a large number of independent truckers are planning multiple strikes in November during which they'll stop transporting…well, everything. Considering that our supply chain is already in precariously bad shape, imagine the impact if transport also came to a halt.
There's a group on Facebook (for now – we all know how it goes on Facebook) called Stop the Tires Truckers that is organizing the strike. As of the writing of this article, more than 15,000 people had joined the newly formed group.
Here's their message (and I'm also posting a screenshot in case it gets removed.) Note that they are specifically asking truckers who transport medical supplies not to participate.
One website reported on a trucker strike specific to New York State due to working conditions during the pandemic.
They can make all the toilet paper in the world—but what if there's no one to deliver those rolls to stores? That's a looming possibility in New York, where more than 100 truck drivers are threatening to strike and shut down supply chains to Whole Foods and Stop & Shop supermarkets in the tri-state area. The drivers say that their employer, the grocery distributor United Natural Foods, better known as UNFI, hasn't been giving them basic PPE nor have they disinfected their trucks in months. The New York Post says it's not just TP at stake, but rigs full of organic freezer meals, seltzers, and pasta boxes, among other shelf-stable items. (source)
While there are few official reports, the buzz on Twitter is that truckers are angry about the outcome of the election and that they intend to show the country the power they wield over our well-being. some of the videos mention November 29th as the day it all happens.
Here are a few examples. (There's some profanity. And a lot of Purge sirens. You may want to skip the videos if you're upset by that.)
In 2018, truckers in Brazil went on strike for 10 days and virtually shut down the entire country. Here's an excerpt from a translated article about the event:
————————————————-
https://prophecyupdate.blogspot.com/ –
https://prophecyupdate.blogspot.com/ –
Almost 500 medics and academics have penned a letter to U.K. prime minister Boris Johnson – just hours after the U.S. election has been "decided" – informing him that official Covid data is being "exaggerated" and that talk of a second wave of Covid is "misleading".
The letter was critical of the government's handling of the virus and said that the response to the pandemic has been "disproportionate" relative to the risk, according to the Daily Mail. 
The group claims that mass testing has "distorted the risk of the virus", that the high numbers of tests are likely to be producing false positives, and that the infection and death rates need to be put into the context of normal seasonal rates. 
The group of scientists, medics and academics have also claimed that the U.K.'s second wave "has already peaked":
Professor Tim Spector, who leads the Covid Symptom Study app aiming to track the spread of Covid-19 in the UK, confirmed that there were 'positive signs' the country has 'passed the peak of the second wave'. 
The letter is titled "First Do No Harm". 
It comes one day after the U.K. confirmed 24,957 positive tests, up 13.9% from the week prior's total. Immunologist Dr. Charlotte R Bell, pediatrician Dr. Rosamond Jones, and Keith Willison, Professor of Chemical Biology at Imperial College are among those who signed the letter. 
"The management of the crisis has become disproportionate and is now causing more harm than good," it says. "We urge policy-makers to remember that this pandemic, like all pandemics, will eventually pass but the social and psychological damage that it is causing risks becoming permanent."
"The problem of functional false positive rates has still not been addressed and particularly in the context of low prevalence of disease whereby false positives are likely to exceed true positives substantially and moreover correlate poorly with the person being infectious. Alongside this we have the issue that it is normal to see an increase in illness and deaths during the winter months," the letter continues.
Then, the group points out that the "second wave" may not be any different from a normal U.K. November: "It is notable that [the] UK death rate is currently sitting around average for this time of year. The use of the term 'second wave' is therefore misleading. We have the knowledge to enable a policy that protects the elderly and vulnerable without increasing all other health and economic harms and which is not at the expense our whole way of life and particularly that of the nation's children."
The letter was organized by a group called Us For Them, which opposes strong coronavirus restrictions
————————————————-
HUGE! CHEATER CAUGHT ON CAMERA: PENNSYLVANIA ELECTION WORKER CAUGHT FILLING OUT BALLOTS FOR A HALF HOUR (VIDEO)
by Jim Hoft – Submitted by Dave Hodges on Saturday, November 7, 2020 – 11:30.
President Trump CRUSHED IT in Pennsylvania!
Trump far exceeded expectations!
Democrats needed NEARLY 700,000 VOTES after ballots were counted on election night to catch President Donald Trump.
So they had work to do.
This was a 500 ballot steal they were looking at.
This was 700,000 VOTES they needed.
Now we know how they got it done–
A ballot counter was caught on video filling out ballots for A HALF HOUR at her table!

The camera caught her as she filled out the ballots.
And a security guard was seen walking past her as she filled in the ballots.
This is DEMOCRAT cheating caught on video!!
https://twitter.com/theca13/status/1324535036348145665
HERE IS ANOTHER VIEW.
This is why. This is in Delaware County, PA. Watch the woman on the bottom left fill out multiple ballots and stamp them. Live stream source here, camera 7 https://t.co/h262S0dKs8 pic.twitter.com/BYbNmQtTlq
————————————————
If we don't stand up now, we may not ever get another chance.  I haven't written much since the day of the election, and that is because like most people I have been transfixed by the bizarre drama that is unfolding on the national stage right now.  An election is literally being stolen right in front of our eyes, and if we allow them to get away with this there won't be any limits to what they think they can get away with in the future.  I have been writing about election fraud for many, many years, but in the past it was always more subtle.  Unfortunately, they were not so subtle this time around.  Here in 2020, they were so desperate to prevent another four years of Trump that they decided to dramatically overplay their hand.  In Georgia, Pennsylvania, Michigan and Wisconsin, Trump had huge leads throughout most of the counting, but in each case a massive surge of Biden votes right at the end made all the difference.  And even though voter turnout was fairly normal in much of the nation, we are told that unprecedented turnout in Atlanta, Philadelphia, Detroit and Milwaukee was enough to push Biden over the top. (

READ MORE…

)
————————————————-
DEAR CHANCELLOR DR. MERKEL,
We, the signatories, are doctors from all areas of healthcare, who have been serving people in practices and clinics for decades. During this time, we have witnessed more than one seasonal infection in Germany, most of them with far more severe conditions and significantly more deaths than since January 2020 from COVID infectious diseases. Together we serve approx. 70.000 people.
The circumstances of the coronavirus wave in the FRG have been perceived differently than the media and the ongoing warnings of politics, which were unjustified in fact, presented to the public for months. Predictions of individual advisory virologists with millions of seriously ill and hundreds of thousands of deaths in Germany have not been true in any way.
In the practices, hardly any infected patients were infected and if, then with normal, mostly mild progressions of virus flu. The hospitals have been more empty than ever before. There was no overload of ICU. Doctors, doctors and nurses were skillful in short-term work. Initially, we found the wave of the virus running towards us to be threatening and were able to understand the infection protection measures. However, there are months of secured evidence and facts that this wave of the virus is only slightly more intense than an ordinary seasonal flu and must be considered much more harmless than, for example, influenza infection in 2017/2018 with 27.000 deaths in Germany. According to the data situation, there hasn't been a threat to the German population from Covid-19 for months.
This must be the reason to return to normal life in Germany – a life without restrictions, fear and infection hysteria.
We're increasingly seeing older people with depression, young children and adolescents with severe anxiety and behavioral disorders, people with severe conditions who could have been cured in timely treatment. We notice disruptions in interpersonal cooperation, hysteria and aggression caused by fear of infection, there are more and more vigilations and denunciations of ′′ positive swab victims ′′ – all this leads to an unprecedented tension and division of the population. The development of additional severe chronic diseases is foreseeable. These diseases with their severe consequences are expected to far outweigh the possible Covid-19 damage in the FRG.
The signatories therefore call on those responsible for health care and politics to discharge their responsibilities for the people of our country and immediately avert this threatening development. We demand an immediate revision of the available data by an independent panel of experts from all relevant specialized groups and a prompt implementation of the resulting consequences for the people of our country. We demand that ineffective and possibly even harmful anti-infection measures be stopped immediately and that mass testing is meaningful (e.g. Currently, 1,1 million tests / week, of which 99,3 % negative, cost per week: EUR 82,5 million) to be audited by a panel of independent experts.
We demand to intensify the protection of risk patients and only from them, where every viral infection can take a dramatic course – the healthy, immune competent population does not need protection beyond the general hygiene and health measures that have been known and proven for generations. Children and adolescents in particular need contacts with viruses to ′′ format ′′ your immune system. Coronavirus has always existed and will continue to exist. Natural immunity is the weapon against it. On the other hand, the mouth-nose cover demanded by politicians does not have a solid scientific foundation.
We call on politicians and medical professional representatives to refrain from daily public warning and fear machines in the press and talk shows – this creates a deep and unsubstantiated fear among the population.
————————————————-
https://prophecyupdate.blogspot.com/ – Strange Sounds
Today began with a big explosion! On Sunday, November 8 at 05.18 UTC, giant sunspots AR2781 produced a C5-class solar flare:
The resulting pulse of radiation caused a 20-minute-long shortwave radio blackout over Australia and the Indian Ocean, reported by mariners, aviators, and ham radio operators at frequencies below 10 MHz.
And stronger eruptions are still possible for the next days and they will all be geoeffective, directly targeting our planet.
The largest sunspot of the new solar cycle is indeed facing Earth and will stay in this position for a while.
According to NOAA forecasters, sunspot AR2781 has a "beta-gamma" magnetic field that harbors energy for M-class flares. The latest are 10 times more intense than a C-flare.
————————————————-
'THE DESIRE TO DOMINATE'
https://prophecyupdate.blogspot.com/ – Joakim Book
Wanting to rule over others is, to some extent, innate. Perhaps it follows from our misplaced sense of superiority (e.g., the Lake Wobegon effect) or from a hubristic pretense of knowledge, or perhaps from an inability to see the full range of value that others provide: I know better how things should be done; if only I were in charge, the world would be better.
What's clear is that in anno 2020, the ever-present lust for domination experienced a perfect storm—a storm that let them unleash their controls to lecture us and commandeer us hither and thither, to centrally plan a health campaign, and to direct anyone and everyone as to what they were allowed to do. What's so terrifying about this isn't that the desire to rule others exists—it always did—but that the forces that usually keep it at bay somehow just gave up.
Lockdowns as pandemic-fighting policy are this perfect domineering strategy: if the infection rates go down, success; you win and can invoke the same policy of control next time there's some alleged disaster looming. If the infection rates remain the same, or go up, you clamp down harder—success again. What would the world have to look like for you to concede? What would have to happen for you to say "Actually, stripping away our population's freedoms and dignities don't seem to help us in reducing the infections"? There is no circumstance under which lock-downers accept that their pandemic policy does not work, or more importantly, runs against liberty or basic human dignity.
The pandemic brought out the worst in people and revealed clearly what was always simmering under the surface: an innate desire to dominate others. To put them in their place, to shove nonsensical ideas down their throats, to dress them up in paltry gear, to ridicule and attack those who deviate from the One True Government Faith. The pandemic showed who truly supported and respected the values that others may hold—and who would rather give in to the temptation of power, who would override the faulty actions among our inferior plebs.
"Freedom lies in the human heart," said Judge Napolitano, "but it must do more than just lie there." Remember that when you are stripped of liberties in the name of everyone else's well-being.
————————————————
JESUS CHRIST RETURN FOR HIS CHURCH IS "IMMINENT"
Matt. 7:27 And the rain descended, and the floods came, and the winds blew, and beat upon that house; and it fell: and great was the fall of it.
Matt. 24:38 For as in the days that were before the flood they were eating and drinking, marrying and giving in marriage, until the day that Noe entered into the ark,
Matt. 24:39 And knew not until the flood came, and took them all away; so shall also the coming of the Son of man be
——————————————–
DON'T WAIT FOR THE LAST MINUTE
We are currently in the "Birth Pangs" pending the coming "7 year TRIBULATION" period, where all the Nations on Earth will be subject to God's Wrath on an "UNGODLY" World. The Rapture of Jesus Christ Church is "TOTALLY" imminent; And what will follow after that will be massively more devastating that we are seeing right now (Read

Revelation Ch 6 – 22

) God is trying to get everyone's attention to the coming Judgments; He does not want "ANYONE" to perish, but all to come to repentance. He loves us, but will not stand idly by and watch the World, (His Creation) turn to sin and debauchery). We are currently living in a fallen "Satanic" World where "EVIL", is totally accepted, "and God and his Love for his Church": is being exponentially rejected. The time has come when God HAS TO intervene, and he is (The prophetic word listed in his Word the Bible is being fulfilled exponentially).
——————————————————
THE NEW WORLD ORDER:
ONE WORLD GOVERNMENT – ONE WORLD ECONOMIC SYSTEM – ONE WORLD RELIGION
Dan. 9:27 And he shall confirm the covenant with many for one week: and in the midst of the week he shall cause the sacrifice and the oblation to cease, and for the overspreading of abominations he shall make it desolate, even until the consummation, and that determined shall be poured upon the desolate
Dan. 7:24 And the ten horns out of this kingdom are ten kings that shall arise: and another shall rise after them; and he shall be diverse from the first, and he shall subdue three kings
Rev. 17:12 And the ten horns which thou sawest are ten kings, which have received no kingdom as yet; but receive power as kings one hour with the beast
—————————————————-
THE MARK OF THE BEAST:
DON'T TAKE THE MARK OF THE BEAST WHICH IS (

CHANGING YOUR D.N.A

.) AND GIVING YOUR CONTROL OVER TO THE "BEAST SYSTEM" – THIS IS AN ABONOMINATION TO GOD: (YOU ARE HIS CREATION):
Rev. 13:14 And deceiveth them that dwell on the earth by the means of those miracles which he had power to do in the sight of the beast; saying to them that dwell on the earth, that they should make an image to the beast, which had the wound by a sword, and did live.
Rev. 13:15 And he had power to give life unto the image of the beast, that the image of the beast should both speak, and cause that as many as would not worship the image of the beast should be killed.
Rev. 14:9 And the third angel followed them, saying with a loud voice, If any man worship the beast and his image, and receive his mark in his forehead, or in his hand
THE PUNISHMENT FROM GOD FOR THOSE WHO TAKE THE MARK AND WORSHIP THE "BEAST SYSTEM":
Rev. 14:10 The same shall drink of the wine of the wrath of God, which is poured out without mixture into the cup of his indignation; and he shall be tormented with fire and brimstone in the presence of the holy angels, and in the presence of the Lamb:
 (YOU ARE GOD'S CREATION – CHANGING YOUR D.N.A. AND/OR GIVING YOUR ALLEGANCE TO ANOTHER ENTITY I.E. (THE ANTICHRIST) – IS AN ABONOMINATION TO GOD):
————————————————-
THE FUTURE CONONAVIRUS INJECTION AT THIS POINT IN TIME ALSO APPEARS TO BE "MASSIVELY" AGAINST GOD AS IT WILL IS ALSO TAINTED WITH A CHANGE IN YOUR (R.N.A. WHICH CHANGES YOUR D.N.A.) AND WILL ALTER YOUR BODY IN MANY WAYS, (INCLUDING DEATH).