Damascus: The Beginning of the End? | Bible Prophecy 2020 | Prophecy Update Videos

166K subscribers
 

Damascus: The Beginning of the End? | Bible Prophecy 2020 | Prophecy Update Videos Watchman Report: Damascus: The Beginning of the End? It's Later Than You Think… Time is Short! A fast-paced highlight and review of the major news stories and headlines that relate to Bible Prophecy and the End Times… All the signs of the last days are converging at the same time. Bible Prophecy is happening right before our eyes and like birth pains, the predicted events are happening more frequently and more intently. Never, in the history throughout the world have so many forces, including economic, scientific, techno-logic, ecologic, cultural, geopolitical, moral, spiritual and religion, converged together to bring this world that's already teetering over the edge into the abyss, to a point of no return. Jesus said when you see all these signs happening, know that I am near, even at the door.
————————————————-
Unprecedented Plagues Have Many Asking Is This The End?

280K subscribers
 

Please Help Support This Ministry:

https://www.paypal.me/watchman1963

Cash App : $watchman1963 Please subscribe to my backup channel:

https://www.youtube.com/channel/UC4nc…

Current Events Linked To Biblical Prophecies. Everything is unfolding just as the bible foretold. Wars, Volcanic Eruptions, Earthquakes, Extreme Weather, Christian Persecution, Violence and more!
Matthew 24:3-14 3 Now as He sat on the Mount of Olives, the disciples came to Him privately, saying, "Tell us, when will these things be? And what will be the sign of Your coming, and of the end of the age?" 4 And Jesus answered and said to them: "Take heed that no one deceives you. 5 For many will come in My name, saying, 'I am the Christ,' and will deceive many. 6 And you will hear of wars and rumours of wars. See that you are not troubled; for all these things must come to pass, but the end is not yet.
7 For nation will rise against nation, and kingdom against kingdom. And there will be famines, pestilences,[b] and earthquakes in various places. 8 All these are the beginning of sorrows. 9 "Then they will deliver you up to tribulation and kill you, and you will be hated by all nations for My name's sake. 10 And then many will be offended, will betray one another, and will hate one another.
11 Then many false prophets will rise up and deceive many. 12 And because lawlessness will abound, the love of many will grow cold. 13 But he who endures to the end shall be saved. 14 And this gospel of the kingdom will be preached in all the world as a witness to all the nations, and then the end will come.
————————————————-
2020..Everything Is About To Change…A World Under Lock-down

280K subscribers
 

Please Help Support This Ministry:

https://www.paypal.me/watchman1963

Cash App : $watchman1963 Please subscribe to my backup channel:

https://www.youtube.com/channel/UC4nc…

Current Events Linked To Biblical Prophecies. Everything is unfolding just as the bible foretold. Wars, Volcanic Eruptions, Earthquakes, Extreme Weather, Christian Persecution, Violence and more!
————————————————-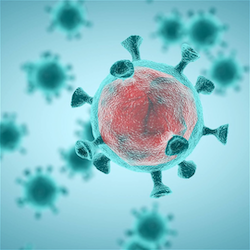 Coronavirus disease (COVID-19)
Get the latest information from the Australian Government Department of Health about COVID-19.
Department of Health 
Earthquakes, Volcanic Activity, Wars & Rumors of Wars,New Star & The Coronavirus

57.6K subscribers
 

You will hear the following in this Broadcast: -Marines Plan to Retool to Meet China Threat -Huge chunk of Yellowstone National Park, the size of Chicago, is 'breathing' in and out due to magma trapped underneath the surface -Croatia Hit by 6.0-Magnitude Earthquake -Seven earthquakes rattle Oklahoma in 24 hours, geologists say -4.5 Strikes Nevada -4.8-magnitude quake rattles Northern California coast -Newly-discovered comet Atlas could shine as bright as the MOON when it makes its closest approach to Earth in May – as long as doesn't break up on its way towards the Sun -Donald Trump pledges to send in the national guard into Washington, California and New York as the hardest hit states are declared disaster zones -Filthy lucre: Paper money shunned for fear of virus spread -Electronic payments look more appealing as people fear cash could spread coronavirus -6 Florida college students test positive for coronavirus -Ohio Orders Halt to "Nonessential" Abortions in Preview of Battle That Could Go National -UK calls in army and warns people to stay home or face lockdown -Israeli doctor in Italy: We no longer help those over 60 -Macron against total French lockdown, Easter likely canceled -Russia To Use Mobile Phones To Track People At Risk Of Coronavirus -China uses American media to push coronavirus propaganda as war of words continues
————————————————-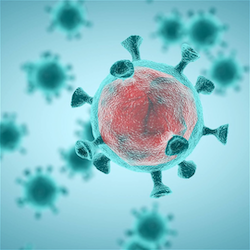 Coronavirus disease (COVID-19)
Get the latest information from the Australian Government Department of Health about COVID-19.
Department of Health 

 

Today's top stories 24.03.20; 1) Israeli Defense Minister Naftali Bennett reveals that up to 70 percent of the Israeli public is expected to inevitably contract the corona contagion. 2) The Israeli Air Force and U.S. Military launched a joint aerial exercise to improve "force capabilities and readiness." 3) The Hashemite Kingdom of Jordan is making every effort to battle the uncontrollable spread of the coronavirus, as King Abdullah the second grants his government sweeping powers to enforce an army-imposed curfew and other strict measures.
————————————————-
91st PSALM…BOOKMARK OR DOWNLOAD AND LISTEN DAILY FOR STRENGTH AND COMFORT…

6.24K subscribers
 

LISTEN TO THESE WORDS OF ENCOURAGEMENT DAILY BROTHERS AND SISTERS…THEY WILL COMFORT AND ENCOURAGE YOU IN THE DARK EVIL DAYS…GOD BLESS YOU ALL…\o/
————————————————-
LATEST NEWS CLIPS – ARTICLES WEDNESDAY MARCH 25th 2020
WE PREACH THE BLESSED HOPE FOR THE FUTURE IN JESUS CHRIST OUR SAVIOUR
Rev. 3:3 Remember therefore how thou hast received and heard, and hold fast, and repent. If therefore thou shalt not watch, I will come on thee as a thief, and thou shalt not know what hour I will come upon thee.
Prov. 14:12  There is a way which seemeth right unto a man, but the end thereof are the ways of death.
Is. 52:10 The LORD hath made bare his holy arm in the eyes of all the nations; and all the ends of the earth shall see the salvation of our God
Jer. 25:31 A noise shall come even to the ends of the earth; for the LORD hath a controversy with the nations, he will plead with all flesh; he will give them that are wicked to the sword, saith the LORD
——————————————-
DAILY CHRISTIAN BIBLICAL QUESTIONS AND ANSWERS:
——————————————-
Repenting On Behalf Of Our Nation
https://gracethrufaith.com/ask-a-bible-teacher/repenting-on-behalf-of-our-nation/
QUESTION:    May I ask you to help me understand something? I follow several prayer groups praying for our nation. They all include the phrase, "Repent on behalf of our nation." May I ask how we repent on behalf of another or for that matter a nation? I do pray that the Holy Spirit will do His work and convict the citizens of this nation of our sins. But, apart from that, I don't understand how we can repent for our nation. Seems to me that is an individual responsibility.
ANSWER:    Repenting on behalf of our nation has become a very trendy thing to do lately. But as popular as the idea is there's really no Biblical support for it. The only clear example we have of a nation repenting and praying for deliverance from judgment is Nineveh (Jonah 3:6-10). In that case, everyone from the King to the lowliest servant participated and the nation was spared.
In Ezekiel 14:12-20 the Lord told us that when He reaches out to judge a nation for their sinfulness, even if Noah, Daniel, and Job were there to pray for that nation, they could only save themselves. He said their prayers wouldn't even help their own sons and daughters, but only themselves.
Therefore I believe repenting on behalf of our nation would only be effective if we could get everyone in the nation to join us in doing so. After all, it's not nations that need to repent, it's people.
Believing And Repenting
https://gracethrufaith.com/ask-a-bible-teacher/believing-and-repenting/
QUESTION:    Regarding OSAS, I believe many people wonder. What about repentance toward God and faith in the Lord Jesus Christ. I read "I repented before I knew the meaning of the word. I have repented far more since than I did then". How do you compare "Believe on the Lord Jesus" and "repentance"? That's not talked about much.
ANSWER:    To repent means to change our mind. We first repent when we change our mind about our behavior, and realize that it's sinful. Then we change our mind about our need for a savior and ask Jesus to save us from our sins.
Since our salvation is based solely on our belief that Jesus died for our sins (John 3:16), that's the only repentance that's required for salvation. As soon as we ask Him, He agrees to save us and to keep us saved forever (Ephes. 1:13-14).
After we're saved, the Holy Spirit helps us change our mind about how we're living and we begin doing things that please the Lord out of our gratitude for having been saved.
Repenting The Biblical Way
https://gracethrufaith.com/ask-a-bible-teacher/repenting-biblical-way/
QUESTION:    Is it possible for someone to have faith in Jesus without repenting of their sins? If so, how does one go about repenting of their sins the biblical way?
ANSWER:    The Greek word translated repent in the New Testament means to change one's mind. In connection with salvation, it refers to the time when unbelievers change their mind and admit they are sinners. This leads to the recognition that they need a Savior and results in them asking Jesus into their heart.
Therefore, when a person comes to believe in Jesus for their salvation they have already repented.
If you are talking about people changing their behavior after they are saved, you mean regeneration. Regeneration is the process where a believer heeds the conviction of the Holy Spirit and begins progressively discarding old ways that are not pleasing to the Lord and adopting different behavior that is more pleasing to Him. They do this as an expression of their gratitude for the free gift of salvation. This is the Biblical way of changing our behavior. It is outlined in Romans 12:1-2 and explained in greater detail in Ephes 4:22-32.
Many believers do not allow all of the regeneration process to take place, but that does not take away from their faith in Jesus to save them. Our salvation is based on what we believe, not on how we behave, and was guaranteed from the time we became a believer (Ephes 1:13-14).
————————————————-
NEWS CLIPS OBTAINED FROM MANY SOURCES – INCLUDING

Tracking bible prophecy.org
Rapture Ready News
Prophecyupdate.Com
Main News Channels
End Times Headlines
Prophecyupdateblogspot.com
Stevequayle.com
Gracethrufaith.com
Nowtheendbegins.com
Other Christian Sites
(CLICK ON) LATEST DAILY NEWS CLIPS:
ISRAEL NEWS:
THE MIDDLE EAST PEACE PLAN IS "ANTI GOD" – (GOD WILL NOT ALLOW JERUSALEM TO BE DIVIDED).
ZECHARIAH 12:2-3
Zech. 12:2 Behold, I will make Jerusalem a cup of trembling unto all the people round about, when they shall be in the siege both against Judah and against Jerusalem.
Zech. 12:3 And in that day will I make Jerusalem a burdensome stone for all people: all that burden themselves with it shall be cut in pieces, though all the people of the earth be gathered together against it
WORLD FINANCE:
Rev. 6:6 And I heard a voice in the midst of the four beasts say, A measure of wheat for a penny, and three measures of barley for a penny; and see thou hurt not the oil and the wine
MASSIVE EARTH CHANGES/EARTHQUAKES/VOLCANOES ETC:
2Chr. 7:13 If I shut up heaven that there be no rain, or if I command the locusts to devour the land, or if I send pestilence among my people;
2Chr. 7:14 If my people, which are called by my name, shall humble themselves, and pray, and seek my face, and turn from their wicked ways; then will I hear from heaven, and will forgive their sin, and will heal their land
CORONAVIRUS NEWS CLIPS:
CHRISTIAN AND RELIGIOUS WORLD NEWS:
Matt. 24:9 Then shall they deliver you up to be afflicted, and shall kill you: and ye shall be hated of all nations for my name's sake.
Matt. 24:10 And then shall many be offended, and shall betray one another, and shall hate one another
EXTRA WORLD – ALTERNATIVE NEWS:
Please keep in mind that this collection of News Articles is mainly concerning America, but also take note that what happens in America will also "Dramatically" affect Australia and the rest of the World "Massively".
————————————————-
WORLD – PROPHETIC NEWS ARTICLES PRESENTATION WEDNESDAY MARCH 25th 2020
MIDDLE EAST AND WORLD WAR LOOMING THE BUILD UP TO PSALM 83  – ISAIAH 17 AND GOG OF MAGOG WARS EZEKIEL 37-38:
THE WHOLE WORLD IS UNSTABLE FINANCIALLY, POLITICALLY, PHYSICALLY, MORALY, GODLY: – AND BECOMMING MORE SO DAILY. (WE ARE IN THE BEGINNING OF SORROWS (MATT 24:8)
THE BIBLE STATES THAT IT WILL ONLY GET WORSE BEFORE THE START OF THE TRIBULATION OF MANKIND – (REVELATION 6)
But before that we have to go through the Birth Pangs, leading up to the Tribulation of Mankind; and I feel that the beginning of Matthew 24 explains that time very well.
Matt. 24:6 And ye shall hear of WARS AND RUMOURS OF WARS: see that ye be not troubled: for all these things must come to pass, but the end is not yet.
Matt. 24:7 FOR NATION SHALL RISE AGAINST NATION, AND KINGDOM AGAINST KINGDOM: and there shall be famines, and pestilences, and earthquakes, in divers places.
————————————————-
GENERAL PROPHETIC NEWS SECTION:
————————————————-
The Betrayal Of America We Told You Was Coming Back In 2010 Has Finally Arrived As Democrats seek To Finish Obama's 'Fundamental Transformation' Of United States
Now you know why, after we have be by Geoffrey Grider March 23, 2020 en exposed to nearly a dozen previous deadly pandemics over the past 20 years, the coronavirus is the first one that is causing people to be locked in their homes and the economy shut down. They are finishing the job that Obama started and that Hillary was supposed to finish, and it has to be done before the November election. Like we have been telling you for 3 and a half years now, the New World Order is going to 'stop Trump' one way or the other, even if it takes the crashing of our entire nation to do it.  This is what is happening, this is what you're watching. Now the end begins, are you ready for what comes next? 
NOW THE END BEGINS SHARE:
This is what is happening, this is what you're watching. Now the end begins, are you ready for what comes next?
Let me direct your attention to the image at the top of this article, it is the original Now The End Begins banner from 2010. Take a moment to review all the text and imagry I designed into it. On the banner, I said that America was being 'betrayed by the very people' who had sworn an oath to protect it. At that time, it was directed at the policies of globalist Barack Obama who did his very best to, as he had promised, 'fundamentally transform' the United States of America. Had Hillary Clinton won in 2016, the torch would have been passed to her to finish the job. She was all set and eager to pull the trigger.
THEN A MIRACLE HAPPENED, God gave us a window of grace with Donald Trump. A window that may right now be in the process of closing.
"This is the purpose that is purposed upon the whole earth: and this is the hand that is stretched out upon all the nations. For the LORD of hosts hath purposed, and who shall disannul it? and his hand is stretched out, and who shall turn it back?" Isaiah 14:26,27 (KJB)
Right now as you read this, there is a war being waged in Washington for the soul and the future of the country. The Democrats seek to exploit the coronavirus panic to their own gain. Indeed it was House Majority Whip Rep. James Clyburn (D-SC) who reportedly told Democrats on a conference call last week that the party should exploit the coronavirus stimulus:
"This is a tremendous opportunity to restructure things to fit our vision."
Democrats want to use the current confusion to ram through legislation that will entrench their Socialist Progressive vision, and as the turmoil rages and people are panicking, they just might be able to do just that. Take a look at what nasty Nancy Pelosi wants in her 1,400 page coronavirus stimulus package.
Keep in mind that I have only given you 4 of the items the Democrats are demanding, and Pelosi's working bill is over 1,400 pages long. Let your imagination wander about all the hundreds and hundreds of equally bad provisions the Democrats are seeking. Or, you can read the whole thing in full right here:
Nancy Pelosi Proposes 1,400-Page Coronavirus Bill Stuffed with Special Interest Goodies
Now you know why, after we have been exposed to nearly a dozen previous deadly pandemics over the past 20 years, the coronavirus is the first one that is causing people to be locked in their homes and the economy shut down. They are finishing the job that Obama started and that Hillary was supposed to finish, and it has to be done before the November election. Like we have been telling you for 3 and a half years now, the New World Order is going to 'stop Trump' one way or the other, even if it takes the crashing of our entire nation to do it.
This is what is happening, this is what you're watching. Now the end begins, are you ready for what comes next?
OBAMA AND HIS PROMISE TO 'FUNDAMENTALLY TRANSFORM' AMERIC

A
Barack Obama was not able to keep his promise to fundamentally transform America by applying Saul Alinsky's 'Rule For Radicals', and was counting on Hillary Clinton to finish the job. She was not able to do it. But this is where the betrayal of America began. 
OBAMA APOLOGIZES FOR AMERICA WHILE EXALTING ISLAM
This was the speech where Obama revealed what his plan to fundamentally transform America was all about. 
DEMOCRATS USING CORONAVIRUS TO FORCE THROUGH RADICAL AGENDA
Former Congressman and Fox News contributor Jason Chaffetz weighs in on Senate stall on stimulus bill.
NOW THE END BEGINS IS YOUR FRONT LINE DEFENCE AGAINST THE RISING TIDE OF DARKNESS IN THE LAST DAYS BEFORE THE RAPTURE OF THE CHURCH
—————————————————
https://prophecyupdate.blogspot.com/ – Jason Brett
As the markets continue to drop and the U.S. looks to Congress for agreement on a massive stimulus package to save the economy from impacts of the coronavirus pandemic, the newest offer by House Democrats includes a very forward-looking kind of stimulus: the creation of a 'digital dollar' and the establishment of 'digital dollar wallets.' 
In what will send shock waves through the cryptocurrency and blockchain industry, particularly for those following central bank digital currencies around the world, this signals the U.S. is serious in establishing infrastructure for a central bank digital currency.
Both Speaker Pelosi's 'Take Responsibility for Workers and Families Act' and the 'Financial Protections and Assistance for America's Consumers, States, Businesses, and Vulnerable Populations Act (H.R. 6321),' introduced by Chairwoman Maxine Waters of Financial Services Committee, introduced these concepts today as a way of delivering the economic stimulus payments to U.S. citizens.
The bill establishes a digital dollar, which it defines as 'a balance expressed as a dollar value consisting of digital ledger entries that are recorded as liabilities in the accounts of any Federal Reserve Bank or … an electronic unit of value, redeemable by an eligible financial institution (as determined by the Board of Governors of the Federal Reserve System).' 
Additionally, adigital dollar wallet is identified as 'a digital wallet or account, maintained by a Federal reserve bank on behalf of any person, that represents holdings in an electronic device or service that is used to store digital dollars that may be tied to a digital or physical identity.'
A mandate also requires all 'member banks' establish a 'pass-through digital dollar wallet' to all customers eligible for the stimulus. Member banks include those banks that are 'members' of the Federal Reserve and regulated by the Fed. Additionally, 'Non-Member' state banks – those that not members of the Federal Reserve and regulated by the FDIC – could opt-in to offer pass-through digital dollar wallets as well.
The Federal Reserve banks themselves would also make available a digital dollar wallet to any U.S. person eligible for the payments as well. Additionally, the U.S. Postal Service would aim to help un-banked individuals and/or those without proper ID to establish their identity be provided a digital dollar account, and would set up ATMs for customers to access their funds.
—————————————————
https://prophecyupdate.blogspot.com/ – Doug Casey
Is the impact of the fear and hysteria greater than the risk of the virus itself?
Doug Casey: Yes, very much so. The virus itself is what we can call a first-order effect. I don't want to spend much time talking about the flu itself because, even though worst-case numbers like a million deaths in the US are tossed around, it's not the biggest problem.
The second-order effects—like the economy shutting down from hysteria—are actually much more serious.
The third-order effects—new laws and state action—will have the longest-lasting consequences. We can talk about them in a minute.
As far as the virus itself is concerned, I'm sure everybody has read lots of articles and listened to podcasts from experts. So knowledge—such as it is—about the virus is fairly widespread. Except very little is certain, even now. FWIW, I say that as a lifetime science aficionado, reading in many areas of science for years.
Just in the last generation, we've had hantavirus, the bird flu, swine flu, Zika, West Nile, MERS, SARS, and H1N1. We've also had anthrax—which everybody's forgotten about. Of course, it's a bacterial infection as opposed to a viral one. They've all had their day in the dark sun of mass hysteria.
The point I'm making is that there are thousands of viruses floating around. They mutate constantly. Most of them pass through the population and go viral, so to speak—and we never even notice that they exist.
Now this one is said to be ten times worse in terms of death rate than a normal flu. Is that true? It seems that if you get it, your odds of dying are much worse but still minimal. Normal seasonal cases of the flu kill maybe 50,000 people a year in the US. But we don't even notice that.
So what's the worst-case scenario regarding this virus?
Nobody really knows because it is a new virus. They're still figuring it out, but maybe between 1% and 2% of the people who get it will die, mostly the old, the sick, and the obese. If you're in one of those categories, you should take it very seriously.
The interesting thing about this virus is that very few have died so far, anywhere; the numbers would have been unnoticeable outside of the media hysteria. Not even a rounding error on a rounding error. The important thing is that it's said to be spreading exponentially, doubling every three days or so. So maybe things will change radically in a week. Or not. It's said at least 50% of the US population will get it, although 80% of them will be completely asymptomatic.
If you read all the conflicting reports from China, Italy, and other places, it's pretty clear we don't know much. There's just one thing for absolutely certain: The world has been gripped by a genuinely titanic and insane hysteria.
Anyway, even the worst case from first-order effects—people dying— is being dwarfed by the second- and third-order effects. The important thing about this virus is not the first order of effects—people that it kills directly. It's the consequences of the hysteria that it's causing.
That's what's really serious.
Let's talk about second-order effects. What the virus—or rather the hysteria surrounding it—is doing to people's livelihoods.
Airlines are shut down. An airliner, all in, costs them $10,000 a day, whether they use it or not. Same, to some degree, for hotels. A restaurant closes down, but the owner still has to pay his mortgage. And the staff mostly lives on tips. How are they going to pay the rent—and if they don't, then how's the landlord going to pay his mortgage? The consequences of businesses shutting down, and going bust, are just huge.
For many years, the US has been what's called a "service economy." Most people don't produce actual hard goods like houses, cars, food, and raw materials. We mostly do services. It's a so-called "consumer economy." A rather stupid concept actually—the term takes the emphasis off production and puts it on consumption.
When you have a depression, what happens?
Consumers cut back consumption to the very barest basics.
Distortions cranked into the economy by decades of money printing are going to be liquidated. Everybody is going to cut back to the basics. A lot of people are going to have to find new ways to support themselves.
It's especially serious since, it's said, most of America is one paycheck away from not being able to buy the next meal. Plus, they have lots of debt—which is somebody else's asset. Counterparty risk is a big deal.
The collapse of the stock market isn't just tagging speculators. Most older people don't have enough savings for retirement, and most of what they have is in the market. Will they lose their homes, and wind up eating cat food? Poverty, not flu, is what really kills masses of people. This is why these second-order effects are so important.
The hysteria is unnecessary and foolish. But sometimes hysterias seem to come out of nowhere, like the witch crazes of the 17th century. Did the economy shut down for any of the past viruses that I mentioned?
More serious than the first-order or second-order effects are third-order effects.
Governments all around the world are putting in onerous new laws and regulations about travel, movement, and business. These things have to be paid for, which means higher taxes. But that's almost impossible in a collapsing economy. So, not just the Americans—everybody is going to print up boatloads of new money.
Because so many people have no savings and are living from paycheck to paycheck, it's probably the perfect excuse to set up a guaranteed annual income. People have been already been prepped for the ridiculous concept.
 A major second-order effect of this virus is that it just happened to be the pin that broke the biggest financial bubble in world history. And it's very hard to reinflate a burst bubble.
—————————————————
https://prophecyupdate.blogspot.com/ – Julain Rose 
The word 'pandemic' bears a similarity to the word 'panic' and indeed 'pandemonium'. In fact 'pandemic' evokes an almost instant flush of fear in those easily manipulated by mass media, before any details have even touched the surface or context in which the word is being used.
Those who plan the major moves on the chess-board of covert human control know that by leading with the word 'pandemic' they have an instantly effective weapon at their disposal to psychologically weaken the resistance of individuals vulnerable to irrational and impressionistic mindsets.
So, in a world heavily conditioned by the proclamations of the mass media, the fear weapon has huge psychological power.
As we have all witnessed over the past months, the Coronavirus story has been unleashed with barely contained lascivious delight by news media under orders from the purveyors of malevolent missions against mankind. Pumped-up to maximum volume and dispersed globally, the deliberately designed fear message has the instant effect of making the majority of people feel powerless. 
The Big problem is at large – and we the people feel small. 

This is the beginning of entrapment which colors every aspect of daily life.
Most of humanity has undergone a process of education which depends for its effectiveness on the perceived power of some 'authority' to exert an unquestioned controlling influence over the general direction of life. A source of influence that depends for its continuing effectiveness on never being subjected to rational scrutiny, or genuine examination of any kind. Such is the beguiling power of full-on indoctrination.
In the battle now raging for 'who controls the world', some of the largely hidden or disguised controlling agents of planetary life – are now appearing on the surface. And that's why chaos and fear are very much 'flavor of the month'. The Corona Contagion is chock full of idiosyncrasies; in fact, there are so many nonsensical factors associated with media attempts to report on what's going on, that one can only feel dazed and confused should one try and follow the script in real-time.
However, what has become all too clear is the fact that large numbers of people are being herded – and are not resisting.

 The scare tactics being employed are more dangerous than the virus that is the excuse for deploying them. Under this induced state of psychosis, all manner of tricks can be perpetrated on mankind – and that is precisely what we are witnessing at this time.
Many reading this will already be familiar with the 

ambitions of the controlling deep state 'elite' and will know that a pre-planned phase of social and economic chaos is a key factor in their attempted roll-out of totalitarian New World Order.

 We are now in this phase. Its success depends upon a large body of people following the instructions passed down by the political puppets of the deep state and by the cowardly repetition of these instructions by the mainstream media.
—————————————————
https://prophecyupdate.blogspot.com/ –  Bruce Wilds
The financial system is not the economy even though many people do not recognize the distinction. This means the gigantic efforts by the world's central banks and governments to essentially "bail-out" both will prove somewhat ineffective. 
Covid-19 has become the catalyst for a major reset of both the financial sector and the Main Street economy, this article will attempt to give some clarity as to what we might find still standing on the other side of this crisis. Note the use of the word crisis, anyone who does not view the covid-19 now as a watershed event is oblivious to the world around them
There is such a thing as lag-time, everything is not immediate in our fast-moving world, some events take time to play out. The covid-19 crisis is greatly complicated because we have no real idea of how long it will persist. Hints have been made, possibly to ready the population, that this could or will likely continue for months.
The scale, scope, and speed at which world markets have sold off and lost value as investors try to get in front of this thing has been dramatic. Global stock and bond markets have seen an estimated $25 trillion of 'paper' wealth erased in the last month. This has erased all the gains from the December 2018 crash lows with more of the impact focused on stocks than bonds. In its wake, the sell-off has stripped many people of their savings and jeopardized the future existence of many businesses and financial institutions.
On the flip-side of the carnage is the ramping up of promises that a flood of money and aid is forthcoming. All options are on the table to get money into the hands that need it, some of it in the way of adding liquidity, some of it as a gift to anyone with their hand out. The specifics are spotty at best but one thing we can be sure of is that those lobbying hardest will get the most. The questions that remain to be answered are, how well this will work and will this infusion of cash be enough?
So far covid-19 is a new entry on to the scene. The reality of how it will affect the economy has yet to be realized and will trickle down to society. What I deem the Financial-Political Complex will protect its own with a massive bailout under the guise of "the greater good." This extension of crony capitalism will throw just enough to the masses to silence their outrage. Large businesses will be the winners while the big losers again will be the middle-class, small businesses, and social mobility.
While you hear about the massive aid package the Financial-Political Complex is concocting to prop up this mess we should not forget they are responsible for much of the damage flowing from this crisis. For years they ignored the growing weakness on Main Street and focused on rising GDP numbers that were driven by government deficit spending. Addressing this now is like trying to turn a battleship around in a lake the size of a bathtub, nearly impossible. If it can be done it will take a long time. No matter how much money they throw at this the economy will not turn around on a dime or spring back. Regardless of how the financial sector fares the economy is destined to feel a great deal of pain.
We are in the second inning of a long game. It is only as this lingers that we begin to feel the full power of the lag-time effect. Anyone that thinks next month will be a return to business as usual and fails to mind the gap between expectations and reality is primed for disappointment. Too big to fail has become deeply embedded in our crony capitalist society and a key part of the Financial-Political Complex now running the show. If you are not part of this group I suggest you prepare to be thrown under the bus for "the greater good."
—————————————————
New Jersey Attorney General Gurbir Grewal announced on Monday that those who break the state's stay at home order could face jail or up to $1,000 in fines.
Gov. Phil Murphy signed executive orders over the weekend bar unapproved social gatherings and shut down all "non-essential" businesses. The orders closed all retail "storefront and/or brick-and-mortar premises" and ordered that "all recreational and entertainment businesses must close to the public."
During a press conference on Monday, Grewal said that police will also be monitoring for people who have parties at their homes and invite too many people.
"Law enforcement officers will have to break that party up, and there will be criminal consequences," Grewal said. "The time for warnings is over. And the time to ensure compliance by using all of the tools available to us is here."
Grewal's office told NorthJersey.com that offenders can be charged with everything from a disorderly persons charge to an indictable offense.
"The exact charge will depend on the crime. But a disorderly persons offense is punishable by a prison term of up to six months, a fine of up to $1,000 or both, Grewal's office has said," the website reports.
The governor said that he was "really damned unhappy" to hear that people have still been gathering in the state.
"Folks need to be jolted," Murphy said Sunday. "All residents are to stay inside if you do not need to be out."
New Jersey residents with non-essential jobs are currently only allowed to go to the grocery store, seek medical care, exercise outside or visit close friends and relatives.
—————————————————
When the coronavirus hit Alabama, there was one thing Pastor Chris Hodges's church had that a lot of doctors' offices didn't: a big parking lot. 
For the last few days, that asphalt has been a saving grace to the people of Birmingham. By the thousands, they've come to Church of the Highlands — which has just transformed into one of the largest testing sites in the city. And Church of the Highlands couldn't be happier.
"It was something else," Associate Pastor Dino Rizzo told me, shaking his head. "You remember some of the lines we experienced during Katrina," he asked? I do, vividly. When Pastor Rizzo was based in Baton Rouge, we were part of a massive relief effort that passed out food, gas, and ice. 
This week, he said on "Washington Watch," was just like that. Only instead of handing out supplies, they were handling tests. All because their church was willing to share its space and wi-fi.
The city's health officials were able to test 400 people on Tuesday alone. But the benefit of this happening at his church, Dino told me, is that people are getting a whole lot more than their physical needs met. 
"One of the cool things we did was we were able to put up a radio signal that people could tune in while they're sitting in line… They could tune in and listen to the instructions for what the testing was going to be like. And then also instructions about things that we're offering at the church for their family and then to pray with them." 
The church set up a number that people could text if they needed prayer. "I want to say of the 400… we had 325 text for prayer. People are hungry. People are open. People are ready to get prayed for. They need the gospel."
It's time, Dino urged, "for the church to be the church. I think the combination of meeting the need and helping people with their fear. 
The partnership with the medical community and being the church — like you said, our core mission — giving people Jesus. And there are a lot of ways churches are doing it. So I'm proud of the body of Christ. You and I saw it at Katrina. We saw some of the best of the church. And I think we're going to see it again."
Of course, it all starts with looking outward instead of inward. When these disasters happen, there's a tendency to hunker down and compare what we have or don't have, as opposed and what we can give and what we can do for others. 
Dino says he's been in conversations with a lot of local pastors, urging them to think creatively. Sure, there are the traditional things that come with being in the pulpit — sermons and Sunday services. But, he argues, "Most of us didn't get in ministry just for that — or didn't come to Christ just for that. 
It's in how we care for people. It's in how we pray. It's how we check on people. It's how we notice the needs of others. You know, it's not in the big things. It's in the small things. And I think just starting with what you have. Just start somewhere."
We're not talking about major undertakings here. As Dino said, just check on your neighbor or call an elderly person on the phone. "Partner with the school. Connect with someone who's vulnerable. Look for the small and simple ways to be the hands and feet of Jesus." There are plenty.
—————————————————
 "There are decades where nothing happens; and there are weeks where decades happen." ― Vladimir Ilyich Lenin
The quote by Lenin has been reverberating in my conscience for the last few weeks. I believe the quote from Strauss & Howe provides context to what has happened and will happen as this Fourth Turning advances towards its climax. I began a new role in my organization two weeks ago, after only seven months in my previous role. I've been in non-stop crisis meetings, as this coronavirus pandemic has flipped everyone's world upside down. As of Thursday, we were ordered to work from home.
Governor Wolf essentially shut down every business in the state, except for food stores, gas stations, and healthcare facilities. I await the imminent shelter in place order and the National Guard patrolling the streets. 
I've been writing about our ongoing crisis for over ten years, so it's not really a shock to me the —- has finally hit the fan. I certainly didn't expect a global pandemic to be the catalyst for part two of this Fourth Turning. But, I'm sure most people didn't see Hitler's invasion of Poland leading to a world war resulting in 65 million deaths when they were just living their lives in early 1939.
We exited the eye of the hurricane and have seen our ship of state capsized, as an immense wave of reality has destroyed the delusions of millions and exposed the Fed as a feckless fraud, manned by reckless academics following the orders of a banking cabal and their corporate cronies. All while the corporate media propaganda mouthpieces of the oligarchy use panic, fear and misinformation to lead the masses towards their desired outcome – more governmental control and more wealth and power for the ruling oligarchs.
So here we are, less than a month since all-time highs in the stock market, in the midst of the fastest bear market in history (down 32% in three weeks), with GDP in the 2ndquarter expected to be at least NEGATIVE 15%,unemployment headed towards 20%, restaurants and retailers shutdown, and large portions of the country on mandatory lockdown. Major cities resemble ghost towns.
Those running this country (and the world), whether elected, unelected, or invisible to the common people, have chosen to use this global pandemic to purposely create a global depression in order to "save us" from the 1% to 3% possibility of death. 
Their mainstream media messengers of the pandemic narrative declare we must follow the orders of those who never saw this coming and had no preparations in place beforehand. As usual, they use the tactics of fear propaganda to herd the sheep towards the slaughterhouse. Small businesses must go bankrupt and tens of millions must lose their jobs in order to stop this Chinese virus. But, who ultimately benefits?
I would venture to say this Crisis is truly reshaping the basic social and economic environment we have taken for granted for the last few decades. This week, the same corrupt politicians who rammed through TARP and bailed out the criminal Wall Street banks in 2008/2009 and threw you under the bus, will pass a massive $2 trillion stimulus package written by banking and corporate lobbyists that no one voting on it has read – let alone the American public.
We were already running a $1 trillion deficit, so what's a $3 trillion deficit among friends? Here's how it will play out. The criminal bankers and connected mega-corporations will reap the benefits of their crimes. When this is over, millions of small businesses will be gone, and the mega-corporations will reap the bonanza over the carcasses of small business owners.
The propaganda media will tout the few thousand bucks thrown at the plebs who have lost their jobs and the billions in loans to keep small businesses afloat. Meanwhile, the Wall Street bankers and the mega-corporations will receive trillions in bailouts either directly from the taxpayers or behind the scenes from the Fed. The very same executives who used debt to buyback $7 trillion of their own stock will be rewarded for their outrageous greed and stupidity by being bailed out by you – AGAIN.
—————————————————
U.S. FATALITIES EXCEED 100 FOR FIRST TIME IN A SINGLE DAY, DEATH TOLL PAST 50

0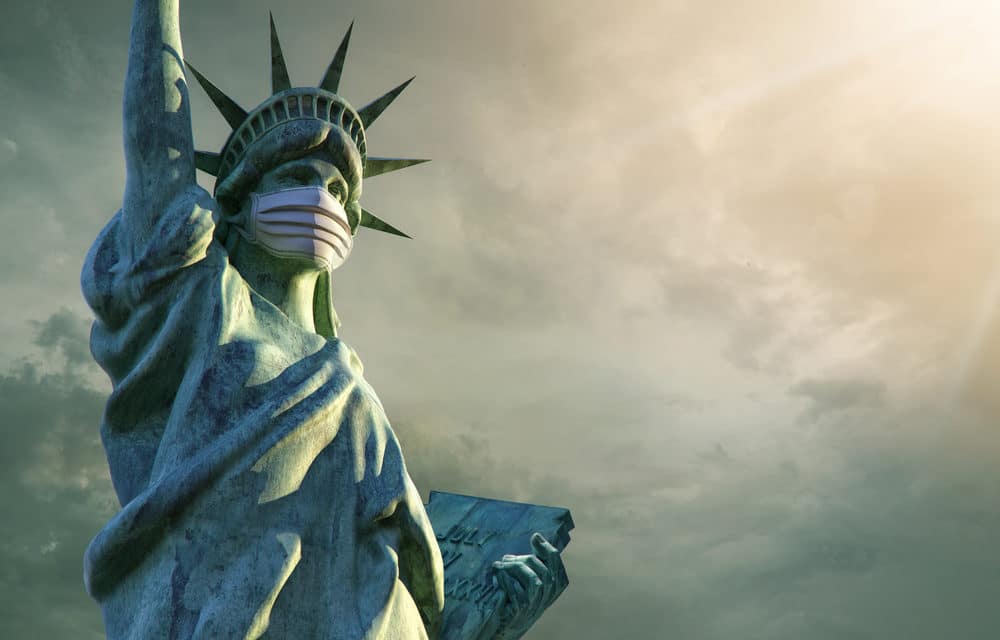 (ETH) – U.S. states on Monday reported more than 100 deaths from the novel coronavirus, pushing the country's total death toll past 500 and marking the first time single-day fatalities have risen into the triple-digits since the pandemic reached U.S. soil. The virus has claimed lives in at least 34 states, the District of Columbia and Puerto Rico,
and has infected more than 41,000 people nationwide, according to tracking by The Washington Post. By Monday afternoon, three dozen states had reported new deaths. New York, the state hit hardest by the outbreak, reported the most, with 43 deaths. Louisiana, where new infections are spiking, reported 14, followed by New Jersey and Michigan, which reported seven each. MORE
The National Guard has begun installing four hospital units for coronavirus patients inside the Jacob Javits Center in Manhattan. Dozens of troops arrived at the sprawling 1.3 million-square-foot convention center on Monday morning, hours after Governor Andrew Cuomo and President Donald Trump confirmed plans to set up 1,000 beds inside.
The Federal Emergency Management Agency is slated to oversee the set-up of four separate wings with 250 beds each, and will also staff and stock the facility with medical supplies.   'This is literally a matter of life and death,' Cuomo said Sunday. '[If] we get these facilities up, we get the supplies, we will save lives. If we don't, we will lose lives. That is the simple fact of this matter. MORE:
—————————————————
Did you ever think we'd reach the point in the United States where you had to have papers to freely travel from one place to another? It appears we're at the point.
On March 17th, a few days before New York issued a shelter in place order, the Metropolitan Transportation Authority issued "travel papers" to their employees to prepare for a potential coronavirus curfew. The NY Daily News reports:
If non-emergency travel is restricted, workers can show law enforcement officials the letter if they're stopped on the way to work.
"This letter along with current New York CIty Transit identification identifies this individual as an essential employee who is required to travel during the curfew imposed due to the Coronavirus emergency," states the letter, which is signed by the Metropolitan Transportation Authority's Police Department's acting chief Joseph McGrann. "Please give this individual due consideration during this crisis."
MTA spokeswoman Abbey Collins said the letter was distributed on Monday to a "limited number of NYCT bus employees living in New Jersey" because the state's Gov. Murphy suggested imposing a statewide curfew between 8 p.m. and 5 a.m. (source)
Clearly, the wheels have been in motion for several days. And it's not just the MTA.
YOUR PAPERS, PLEASE.
For everyone who thought the article about the Lockdown of America was a "hysterical overstatement" and that they could still do whatever they wanted because it wasn't really being enforced, what are you thinking now that "travel papers" are being handed out? To me, this sounds like the lockdowns I wrote of yesterday were just the first incremental step toward a society that nobody hopes to see.
Yesterday, readers sent me photos of "travel papers" provided to them by employers so they could get to and from work. These are employees who work in industries like healthcare, pharmacies, and foodservice, as well as those who work in the production, transport, and sales of essential supplies.
One reader wrote, "We were told to show these if we got stopped on the way to or from work and that if the authorities gave us any trouble, to not argue and just go back home."
Here are some of the papers that people sent. Identifying information has been redacted.
Papers that people sent were from Pennsylvania, New York, Arizona, Michigan, North Carolina, Kansas, New Jersey, West Virginia, Virginia, Oregon, Florida, Louisiana, and Ohio. Industries mentioned in the papers were trucking, grocery stores, medical clinics, hospitals, nursing homes, city transit workers, railroads, food production plants, pharmacies, gas stations, stores like Target and Walmart, and automotive repair facilities.
Most people were given their papers on Friday or Saturday and told they'd need them to get to and from work starting the week ahead.
I wonder who's going to be checking your "travel papers."  Will it be the local PD? The National Guard? The military? Maybe it'll be all those TSA agents who are currently out of work but already accustomed to molesting innocent travelers.
What does this mean for those told they'd be able to go to the store?
We've been repeatedly told during task force press conferences that nobody needs to worry about buying extra supplies because the stores will remain open. We were chastised about stocking up and "hoarding" supplies. But if you need travel papers just to get to work, how will a person get to the store when they need to pick up some groceries? Will these papers only be required during certain hours?
It's easy to prove you just went to the store when you have a bag of groceries in hand, but how do you prove you are going to the store? Will they just begin distributing the food to us as opposed to allowing people to shop for their own food…
IT SEEMS LIKE THE DOJ IS ITCHING TO SUSPEND THE CONSTITUTION.
At this point, the "Department of Justice" sounds like one of those other phrases the government uses to mean the complete opposite. Like the "Patriot Act" which is as far from patriotic as it gets.
And speaking of the Patriot Act, the government is now introducing what I'd like to dub the Pandemic Patriot Act 2.0.
The DoJ has secretly asked Congress to draft legislation allowing them to indefinitely detain people without due process during the coronavirus pandemic. Because who doesn't want to add a little spice to our economic crisis with the added threat of indefinite detention?
Documents reviewed by POLITICO detail the department's requests to lawmakers on a host of topics, including the statute of limitations, asylum and the way court hearings are conducted. POLITICO also reviewed and previously reported on documents seeking the authority to extend deadlines on merger reviews and prosecutions…
…In one of the documents, the department proposed that Congress grant the attorney general power to ask the chief judge of any district court to pause court proceedings "whenever the district court is fully or partially closed by virtue of any natural disaster, civil disobedience, or other emergency situation."
The proposal would also grant those top judges broad authority to pause court proceedings during emergencies. It would apply to "any statutes or rules of procedure otherwise affecting pre-arrest, post-arrest, pre-trial, trial, and post-trial procedures in criminal and juvenile proceedings and all civil process and proceedings," according to draft legislative language the department shared with Congress. In making the case for the change, the DOJ document wrote that individual judges can currently pause proceedings during emergencies, but that their proposal would make sure all judges in any particular district could handle emergencies "in a consistent manner." (source)
What the heck are "pre-arrest" procedures, anyway? Is that the part where government investigators go and set someone up to commit a crime like all those "bombing plots" the FBI keeps saving us from?
I wouldn't be surprised to see another 300-page legislation like the original Patriot Act that was rolled out just weeks after 911, giving us the TSA, indefinite detention, and all sorts of other dystopian nonsense.
NEVER LET A SERIOUS CRISIS GO TO WASTE.
In the infamous words of Rahm Emmanuel, the former mayor of Chicago, "You never let a serious crisis go to waste. And what I mean by that it's an opportunity to do things you think you could not do before."
It looks like the government is taking those words to heart with travel papers and new draconian laws.
Since I wrote the article about America locking down yesterday, more states have joined in. Now New York, California, Illinois, Connecticut, and New Jersey are all under restriction.
Is your state coming soon? Are these lockdowns being rolled out incrementally, starting out gently (sure you can walk your dog!) and then moving on to the point where you can't leave your house without "travel papers?"
I hesitate to ask what's next.
—————————————————
The coronavirus task force lead by PM Binyamin Netanyahu decided on Monday, March 23, to tighten the lockdown on the population after an 8-hour debate. With the number of confirmed cases increasing by 200-300 a day, the health authorities warned that failing a full lockdown, Israel would soon risk hundreds of fatalities on the scale of the calamities in Italy and Spain. Up until Monday night, there were 1,238 confirmed cases, 24 in serious condition and one death. 
The figure then jumped to 1,442.According to the new regulations, to be released by the prime minister on Tuesday, people will be allowed to leave home only to shop for food and medication – all other shops will be shut – and stay within walking distance of their homes while carrying ID. 
Still to be decided is a measure to confine all people over the age of 65 to their homes indefinitely as the group most vulnerable to life-threatening infection from the virus. If approved, this measure would apply to 1.4 million people. Public transport will moreover be further scaled down with mainline transport operating at a minimum.  Banks will continue to function and provide services, and restaurants to offer takeaway or deliveries – but no seating.
Some of the participants in the discussion suggested that schools would not be able to go back to normal after the Passover holiday as first estimated and may remain closed for the summer up until the next school year in September.
Discussions on how to cope with the next stage of the pandemic's spread took place under the shadow of the lingering political crisis, which was complicated by a sharp constitutional dispute further disrupting efforts to establish an emergency government for the covid-19 crisis. 
On Monday, as the new Knesset was about to hold its first session, the Supreme Court ordered Speaker Yuli Edelstein (Likud) to announce by the end of the day that he would hold a vote on Wednesday on the opposition Kahol Lavon's motion to displace him with one of their lawmakers.
Likud ministers condemned this step as unconstitutional judicial intervention in the workings of the legislature and urged Edelstein to reply to the court in the negative.
—————————————————
UK GOVERNMENT ORDERS THREE-WEEK LOCKDOWN
https://prophecyupdate.blogspot.com/
Citing the need to slow the spread of coronavirus, UK Prime Minister Boris Johnson has ordered a three-week nationwide lockdown, demanding the populace to stay at home or face getting arrested.
"From this evening I must give the British people a very simple instruction – you must stay at home,"Johnson said on Monday evening.
If you don't follow the rules the police will have the powers to enforce
Preventing the spread of the coronavirus between homes is key to ensuring that the National Health Service (NHS) is not overwhelmed by the influx of patients requiring intensive care – or crowding out other people who need treatments, Johnson argued.
This means no direct contact with friends or family members who do not live in the same home, and only leaving to shop for food "as infrequently as possible," "one form of exercise" a day, getting medical care, or commuting to and from work if absolutely necessary.
Use food delivery services where you can.
All shops selling nonessential goods are to be closed, along with libraries, gyms, and places of worship. All gatherings of more than two people are prohibited, excluding people who live together.
Earlier in the day, Johnson came under media fire for sending "mixed messages" to Britons, telling them first to stay at home and then to "go out and enjoy yourselves."
After UK residents packed the parks and beaches over the weekend, enjoying the sunny weather but making social distancing pointless, Good Morning Britain host Piers Morgan slammed them as "moronic" people risking everyone's lives.
"What is wrong with people? Why would you want to be one of these morons, seriously? Do you not understand how serious it is?" Morgan said.
The strict lockdown, closely resembling the measures implemented in Germany, comes just three days after Johnson ordered the closure of cafes, pubs, bars and restaurants.
It represents a further shift in London's response to the crisis away from the initial model of allowing for mass infection to build "herd immunity" and towards trying to "flatten the curve" in order to prevent the healthcare system from collapsing.
—————————————————
Can you imagine being in "blinding pain" for weeks, constantly gasping for air as you feel like you are being suffocated, and screaming for mercy because you are in so much constant torment?  As you will see below, coronavirus survivors are telling us about their hellish ordeals, and they are warning us to do everything that we can to avoid this virus. 
Of course they are the lucky ones.  As I detailed in another article, the global death toll has doubled over the past six days, and so far the very high death rate in the United States is extremely alarming. 
So those that survive should consider themselves to be very fortunate, but many of those same individuals will be left with permanent lung damage.  This virus attacks the respiratory system with a ferocity that is shocking doctors, and those that are still attempting to claim that COVID-19 is "just like the flu" need to stop, because they are just making things worse. (

READ MORE…

)
————————————————
Everyone that tried to tell us that this pandemic would fade away quickly has been proven dead wrong.  Right now, approximately 187 million Americans are under "shelter-in-place" orders as COVID-19 sweeps across the nation like wildfire.  There are now more than 43,000 confirmed cases in the U.S., but by the time many of you read this article that number is likely to be far higher.  But what is even more concerning is what we are seeing with the cases that have come to a final resolution one way or the other.  Of all U.S. cases that have been officially resolved, 553 patients have died and only 295 patients have recovered.  Over time, the number of patients that have officially recovered will eventually surpass the number that have died for a couple of reasons.  For one, some victims are dying in just a few days while it can take weeks for some patients to fully recover.  Secondly, more widespread testing will start to reveal more mild cases, and most of those mild cases will ultimately recover.  But without a doubt it is starting to appear that the U.S. will have a very high death rate like we are seeing in Italy, Spain and other western European nations.  Monday was the very first time that more than 100 Americans died in a single day, and it looks like the days ahead could be much, much worse. (

READ MORE…

)
————————————————
https://prophecyupdate.blogspot.com/ – By Bryan Fischer
"Fear not." ~ God 
"No passion so effectually robs the mind of all its powers of acting and reasoning as fear." ~ Edmund Burke 
The coronavirus panic has now taken on a life of its own. We're all now just passengers on a boat in the middle of a storm-tossed sea with little or no power or authority to change its course. We're all just along for the ride, as decisions that have a material effect on our daily lives are being made by people with a lot of power and very imperfect judgment.
It's a very uncertain time for everyone. But let's take to heart the story of Jesus and the storm on the Sea of Galilee. When the life-threatening storm arose, the disciples soon descended into a full-blown panic. While the disciples were in this full-blown panic, Jesus was asleep in the back of the boat with his head resting on a pillow. Whatever else we know, we know that Jesus was not panicked by that crisis.
In fact, he rebuked the disciples for giving way to their panic and responding to the crisis with fear rather than faith. "Why are you so afraid? Have you still no faith?" (Mark 4:40) Remember what Jesus told them, "Let us go across to the other side" (Mark 4:35). He did not say, "Let's go out in the middle of the sea and drown like rats." But faced with the prospect of a boat filling with water, they completely lost sight of the words of the Master and were consumed with fear.
Let's not forget that in another circumstance when Peter had overcome his fear, he was able to walk on turbulent waters – as long as he locked eyes with the Lord. It was only when he shifted his focus to the waves, instead of the master of the waves, that he began to sink.
The solution for us, as always, is to be guided by faith and facts rather than by fear. There are some very important facts we need to keep front and center as this coronavirus panic runs its course.
First, the actual mortality rate is not nearly as high as people think. 
In fact, the fatality rate in the U.S. (not the total number of deaths but the rate at which people are dying) is drastically declining as the number of cases increases.
South Korea has a mortality rate of less than 1%, and they have resorted to no lockdowns or "shelter in place" restrictions. You can still go to church or to the gym or out to eat at a restaurant there, and South Korea still has a death rate that is lower than ours, largely due to aggressive testing right from jump street.
Regarding school closures, the CDC points out that places that closed schools (like Hong Kong) have not had more success in reducing spread of the virus than those like Singapore which did not. In fact, based on transmission evidence and the confined spaces principle, it is more likely that children will catch COVID-19 at home than at school. In fact, isolating every family in their own home might actually increase the chances of infection and transmission among family members.
Closing down our school systems nationwide will cost our economy in the neighborhood of $50 billion. We could build 50 hospitals with 500+ beds per hospital for that amount of money.
Data from round the world shows that 95% of people who are tested aren't positive, and that 93% of people who think they are positive aren't.
Even in China there is good reason to believe that there are virtually no new cases now. The coronavirus will run its course as all viruses do. Daily growth rates (that is, not the total number of cases but the rates at which cases are growing) are in steady decline all over the world, no matter what particular public policy solutions (such as social distancing) are tried.
According to Nobel Laureate and biophysicist Michael Levitt, the infection rate is declining. "The fact that the infection rate is slowing down means the end of the pandemic is near."
We know from Italy's experience that senior citizens are by far the most vulnerable to the virus. The average age at death for COVID-19 victims is 81. According to a study of the fatalities of COVID-19 cases in Italy, 99% of all deaths had an underlying pathology. Only 0.8% had no underlying condition.
According to the American Medical Association, no death below the age of 10 has been reported anywhere in the world. And according to the Wall Street Journal, children have a near-zero chance of becoming ill. They are more likely to get normal flu than COVID-19. (It's worthy of note that while there have been no pediatric deaths this year from COVID-19, we've already had 136 pediatric deaths from the seasonal flu.)
Medical research shows that COVID-19 doesn't spread as easily as everybody – including the media and power-hungry politicians – want us to believe. If you come in contact with someone who tests positive, you have somewhere between a one and five percent chance of catching it as well.
The majority of viral infections come from prolonged exposures in confined spaces with others, but even then, transmission is not inevitable. "If you have a COVID-19 patient in your household, your risk of developing the infection is about 10%, and if you were casually exposed to the virus in the workplace your chance of infection is about 0.5%."
Air-based transmission or untraceable community spread is very unlikely. According to WHO's COVID-19 lead Maria Van Kerkhove, true community-based spreading is very rare. Respiratory droplets are too heavy to travel more than a few feet.
Local governments and politicians are inflicting massive harm and disruption with little evidence to support their draconian edicts (the governor of Washington has banned funerals, if you can believe it). Every local government and every governor seem to be in a race to see who can impose the most draconian restrictions the fastest.
Even if these "shelter-in-place" edicts were suspended today, it will take a decade to repair the damage we have already done to our economy. If we let these lockdown policies go another two weeks, there may not even be an economy left to save. This is why three-fourths of Americans are more afraid of what government is doing to our economy than of what COVID-19 is doing to our health.
Many of the governmental edicts coming from state and local governments are driven not by evidence-based thinking but by emotion and fear. Elites are insulated from the impact of imposing draconian regulations that are devastating ordinary Americans. Said one writer, "People's lives are being destroyed with Marxian vigor."
All of this in response to a virus that has impacted 0.004% of our population.
That takes us back to Jesus and the disciples in the boat. The bottom line is that we don't need to panic until Jesus does. And that's not going to happen.
Remember that as long as Jesus is in the boat with us, the boat won't sink and the storm won't last forever. We will make it to the other side. Peter was even able to walk on turbulent waters as long as he kept his eyes fixed on Jesus. It was only when he shifted his focus from the Lord to the waves that he began to sink. Let's take all the things that worry us – our health, our families, our finances, our pensions – and take them out of our basket and put them in the Lord's basket. He will take care of them for us.
————————————————
THE CORONAVIRUS GLOBAL PANDEMIC… WHAT'S NEXT?
By Britt Gillette – https://www.raptureready.com/2020/03/22/the-coronavirus-global-pandemic-whats-next-by-britt-gillette/

In less than three months, COVID-19 (a.k.a. the coronavirus) has spread from Wuhan, China, to over a hundred countries and six continents. To stop the virus, Wuhan went into full lockdown mode on January 23. The drastic measure led to a drop in cases, but the city still remains under quarantine to this day. On March 9, the entire nation of Italy followed Wuhan's example.
The government closed all businesses except grocery stores and pharmacies. Since then, France and Spain have announced similar measures. As mobs of panicked shoppers strip store shelves bare, and police and military personnel impose forced quarantines and border checkpoints, other nations around the world are expected to follow the same course of action. So, what's next? How will all this end? Is this how the world ends?
THE WORLD WILL SURVIVE THIS
These are difficult times, but the coronavirus pandemic doesn't herald the end of the world. In fact, the first chapter of my most recent book The End Times, presented a scenario just like the one we're facing now. Here's what I wrote about the multiplying threats to humanity:
"Consider just one of those modern-day threats – a global pandemic. Could a contagious disease kill a billion people? Yes. History is filled with stories of plagues that kill on a mass scale. The 14th Century Black Plague is probably the best-known example. But we've had others. For instance, one hundred years ago, the world struggled against a relentless enemy – H1N1, also known as "the Spanish Flu." Rising from the trenches of World War I, it spread to every corner of the globe in 1918 and 1919 – even remote Pacific islands… When the global pandemic finally came to an end, it had taken more lives than the Great War itself. H1N1 killed an estimated 50 to 100 million people – approximately 3% to 6% of the world's population. Today, if a disease killed 3% of the world population, it would leave 230 million people dead. That's almost the entire population of Indonesia – the fourth most populous nation in the world."
A global pandemic like the one we're experiencing now isn't unprecedented. It's terrible, but it's happened before. The world will survive, and the human race will survive. How can I be so sure? Because God says so. Through the Bible, God describes our future. He's told us what's coming. And the Bible says the world will NOT come to an end – ever. The earth is eternal (Psalm 78:69), and the human race will exist for all eternity (Psalm 23:6).
What will come to an end is this present age. The world as we know it will not go on forever. All the things we hate about this world – war, greed, lust, murder, jealousy, injustice, and evil – will all come to an abrupt end. A new age will begin. One of love, peace, justice, mercy, and kindness. An age where Jesus Christ physically reigns as King of the earth (Revelation 20:6).
EXPECT TRYING TIMES
Until that day comes, the earth will experience great hardship. When this global pandemic ends, odds are you'll know someone who died from the coronavirus. Compounding the problem, the economic impact will be massive. Airlines have already cancelled thousands of flights. The cruise ship industry is fighting for its life.
Thousands of restaurants are closed. If things don't change soon, countless businesses will go bankrupt, and millions of people will lose their jobs. The economic pain will be severe. How long will it be until everything returns to normal? It could be months. It could be years. No one knows.
But you can be certain of one thing. If you know Jesus, you're equipped to handle it. Jesus said,
"Here on earth you will have many trials and sorrows. But take heart, because I have overcome the world" (John 16:33).
Through Jesus, not only can you gain the strength to endure this pandemic (Philippians 4:13), but you can do the work of God (1 Corinthians 15:58) and transform the lives of those around you.
TAKE ACTION
While authorities recommend social distancing to stop the pandemic, that doesn't mean you should sit around and do nothing. God hasn't given you a spirit of fear and timidity, but a spirit of power, love, and self-discipline (2 Timothy 1:7). You can take three bold steps now:
1) Pray – Pray to God. Never underestimate the power of prayer. When the Lord's people cry out to Him in their trouble, He delivers them from distress (Psalm 107:28). The earnest prayer of a righteous person has great power (James 5:16). So be persistent in your prayers (Ephesians 6:18). Have faith, and you will receive what you ask for (Matthew 21:22). Pray for those nations hardest hit. Pray for all nations. Pray for good health and recovery for the sick. And most important, pray God uses this event to bring people to faith in Him.
2) Help Others – Find ways to help those around you. You obey the law of Christ when you share other's burdens (Galatians 6:2). When you give generously to others (Matthew 25:35) or take care of those in need (Luke 10:25-37), it's as if you've done those things to Jesus Himself. If you have an abundance of food or other supplies, look for opportunities to share with those in need (Hebrews 13:16). If you know someone who falls into a high-risk category (those who are elderly and/or with an underlying health condition), find a way to bring supplies to them so they don't have to go out in public and risk infection. Do the same for anyone else who lacks transportation or can't get around easily because of a disability.

While you're doing these things, take every precaution you can to avoid infection. Use the proper personal protective equipment (N-95 mask, goggles, gloves, etc.). Otherwise, you risk spreading the virus to those you're most trying to help. And that leads us to another important step you can take.
3) Self-Isolate – Self-isolate as much as possible. Even if you're young and healthy, and you think the coronavirus won't harm you, stay away from crowds. The best thing you can do for your community and those around you is avoid infection. If you're not infected, you can't infect someone else. We all have a role to play in slowing the spread of this virus. If it spreads too fast, our hospitals will be overwhelmed. We won't have the resources to take care of the sick, and people will die unnecessarily. So if you can, stay home. If you have no reason to go out in public, don't. If you can work from home, do it. Slowing the spread of the coronavirus will save countless lives.
Take Refuge
While governments around the world issue orders "to shelter in place," you should take shelter as well. Turn to the God of Abraham, Isaac, and Jacob. Take refuge in Him alone. Psalm 91 says trust in the Lord your God, and He will "rescue you from every trap and protect you from deadly disease" (Psalm 91:1-3). Make the Lord your refuge, and "no evil will conquer you; no plague will come near your home" (Psalm 91:9-10).
These are difficult times. Many are fearful. But you don't have to be. Trust in God. Make Him your refuge. He will see you through this time. Fix your eyes on Him alone, and don't lose sight of our blessed hope (Titus 2:13).
When asked to describe the signs of His coming, Jesus cited pandemics just like the one we're experiencing now as a major sign (Luke 21:11). The other signs He said to look for are all around us.
The Jewish people are back in the land of Israel (Jeremiah 23:7-8)… The Jewish people are once again in possession of Jerusalem (Luke 21:24-28)… And the Gospel is being preached to the ends of the earth (Matthew 24:14)… This means Jesus is coming soon! So take comfort in this time of distress, knowing the rapture of the church is near.
————————————————
JESUS CHRIST RETURN FOR HIS CHURCH IS "IMMINENT"
Matt. 7:27 And the rain descended, and the floods came, and the winds blew, and beat upon that house; and it fell: and great was the fall of it.
Matt. 24:38 For as in the days that were before the flood they were eating and drinking, marrying and giving in marriage, until the day that Noe entered into the ark,
Matt. 24:39 And knew not until the flood came, and took them all away; so shall also the coming of the Son of man be
——————————————–
DON'T WAIT FOR THE LAST MINUTE
We are currently in the "Birth Pangs" of the coming "7 year TRIBULATION" period, where all the Nations on Earth will be subject to God's Wrath on an "UNGODLY" World. The Rapture of Jesus Christ Church is "TOTALLY" imminent; And what will follow after that will be massively more devastating that we are seeing right now (Read Revelation Ch 6 – 22) God is trying to get everyone's attention to the coming Judgments; He does not want "ANYONE" to perish, but all to come to repentance. He loves us, but will not stand idly by and watch the World, (His Creation) turn to sin and debauchery). We are currently living in a fallen "Satanic" World where "EVIL", is totally accepted, and God and his Love is being exponentially rejected. The time has come when God HAS TO intervene, and he is (The prophetic word listed in his Word the Bible is being fulfilled exponentially).
——————————————————
Rom. 1:18 For the wrath of God is revealed from heaven against all ungodliness and unrighteousness of men, who hold the truth in unrighteousness;
Rom. 2:5 But after thy hardness and impenitent heart treasurest up unto thyself wrath against the day of wrath and revelation of the righteous judgment of God
Eph. 5:6 Let no man deceive you with vain words: for because of these things cometh the wrath of God upon the children of disobedience.
Col. 3:6 For which things' sake the wrath of God cometh on the children of disobedience:
James 1:20 For the wrath of man worketh not the righteousness of God.
Rev. 14:10 The same shall drink of the wine of the wrath of God, which is poured out without mixture into the cup of his indignation; and he shall be tormented with fire and brimstone in the presence of the holy angels, and in the presence of the Lamb:
Rev. 14:19 And the angel thrust in his sickle into the earth, and gathered the vine of the earth, and cast it into the great winepress of the wrath of God.
Luke 21:25 And there shall be signs in the sun, and in the moon, and in the stars; and upon the earth distress of nations, with perplexity; the sea and the waves roaring;
Luke 21:26 Men's hearts failing them for fear, and for looking after those things which are coming on the earth: for the powers of heaven shall be shaken
Luke 12:37 Blessed are those servants, whom the lord when he cometh shall find watching: verily I say unto you, that he shall gird himself, and make them to sit down to meat, and will come forth and serve them
——————————————————
SO WON'T YOU ACCEPT JESUS NOW AND BE REMOVED FROM THAT EVENT  (OF TRIBULATION) AND LIVE FOREVER WITH JESUS IN THE FAMILY OF GOD THIS WORLD IS IN "DISTRESS" AND IT WILL SOON BE IN TRIBULATION?
2 "(For he saith, I have heard thee in a time accepted, and in the day of salvation have I succoured thee: behold, now is the accepted time; behold, now is the day of salvation.)" (2nd Corinthians 2:6)
—————————————————
SEEK THE LORD JESUS CHRIST WHILE HE STILL CAN BE FOUND – HE IS COMING QUICKLY – IT IS A "FREE" GIFT OF ETERNAL LIFE.
2 "(For he saith, I have heard thee in a time accepted, and in the day of salvation have I succoured thee: behold, now is the accepted time; behold, now is the day of salvation.)" (2nd Corinthians 2:6)